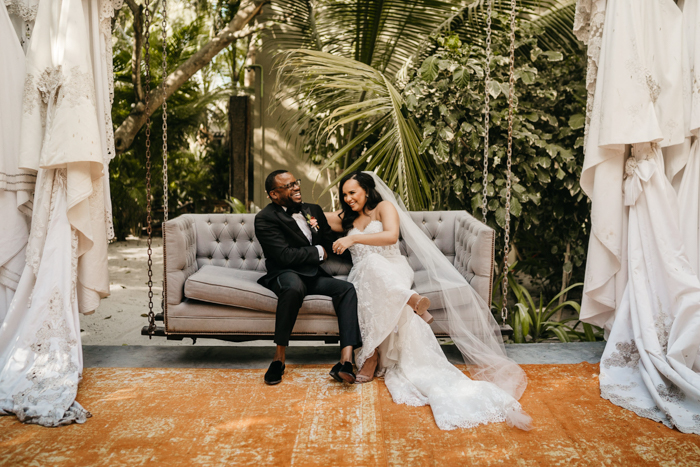 photo by Kape Photography
Wedding planning should be as fun and stress-free as possible! One important way to reduce anxiety from the start is to only hire professionals you trust. Sounds obvious, but some couples end up regretting their vendor choices for things like mediocre customer service before the big day, or worse, an unsatisfactory performance on the big day or even after all is said and done. To avoid one of those horror stories of your own, we recommend keeping an eye out for these red flags when hiring your wedding vendors.
Before you read on, here's a quick roundup of red flags to keep an eye out for when hiring your wedding vendors:
Poor Communication
No Reviews
An Out-of-Date Website
No Full Galleries of Their Work
The Feeling in Your Gut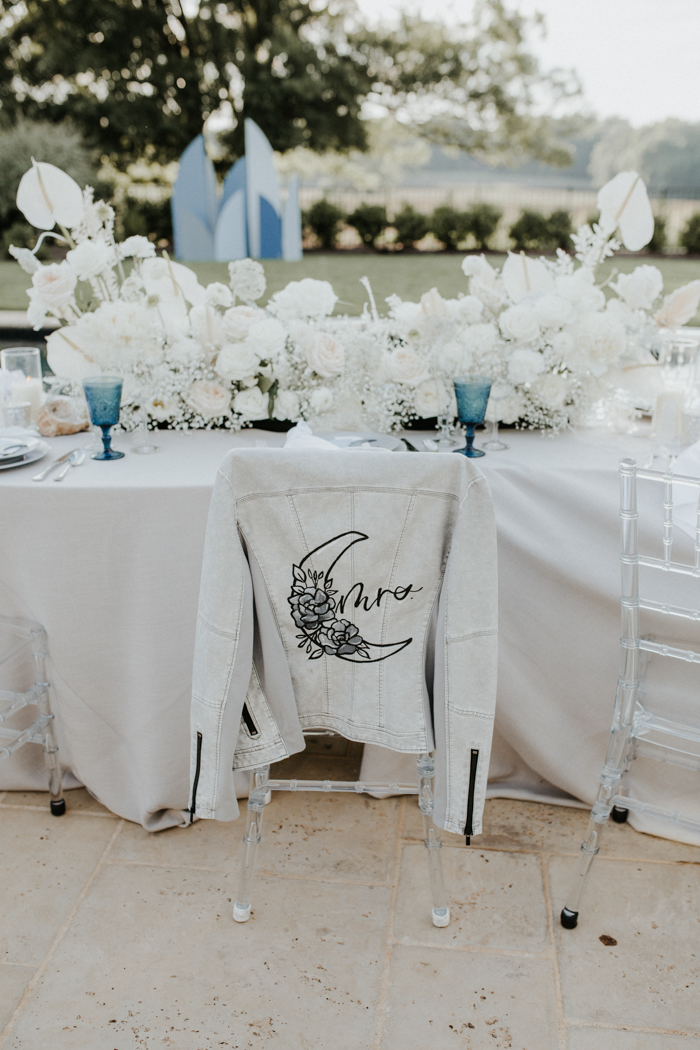 photo by Phylicia Willis Photography
Red Flag #1 – Poor Communication
During the planning process, you should always feel that your wedding vendors are treating you as a top priority. It is especially important to be on the lookout for red flags for poor communication during the inquiry period because it can be a sign of underwhelming customer service to come. If your vendors are taking weeks to email you back or are flaky about setting up Skype meetings, you may want to go another direction. Do keep in mind that the vendors you're talking to are running businesses and may not be able to always respond within just a few hours, but if you're following up with them before they follow up with you in a week's time, that's not a great sign!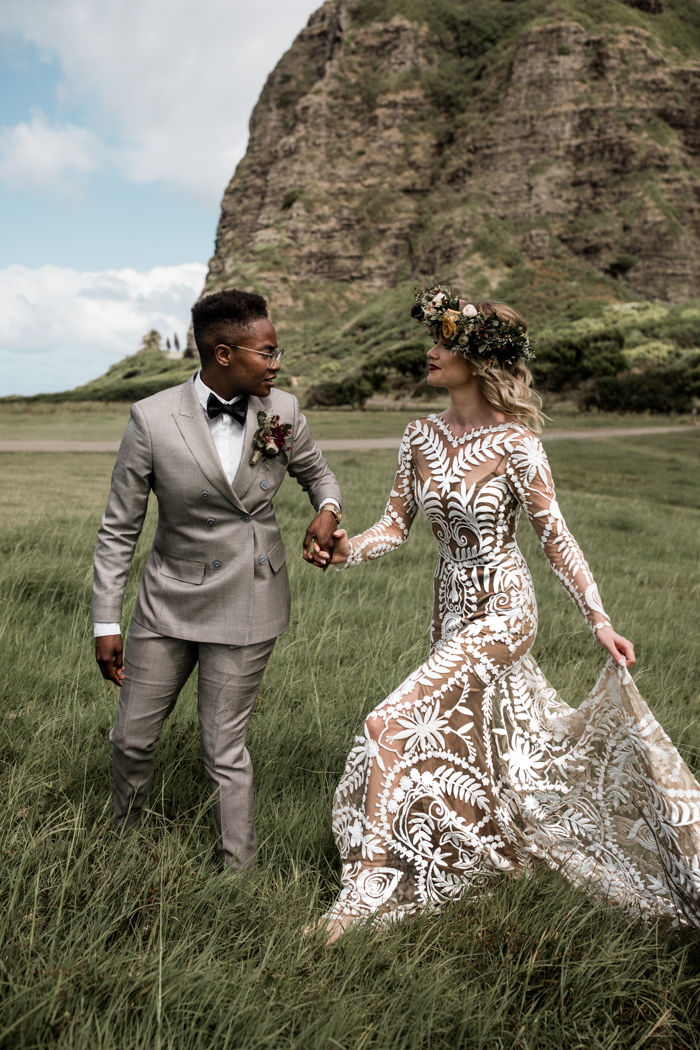 photo by Lilly Red Photography
Red Flag #2 – No Reviews
No reviews to be found across the entire Internet is a major red flag, but it's equally unsettling if a vendor only has reviews available on their own site. It's awesome if a vendor wants to highlight the great experiences of some of their past clients on their personal website; however, it is very important that you can read reviews on an unbiased platform. It usually isn't as malicious as this sounds, but what are they hiding as a professional if they don't allow public reviews?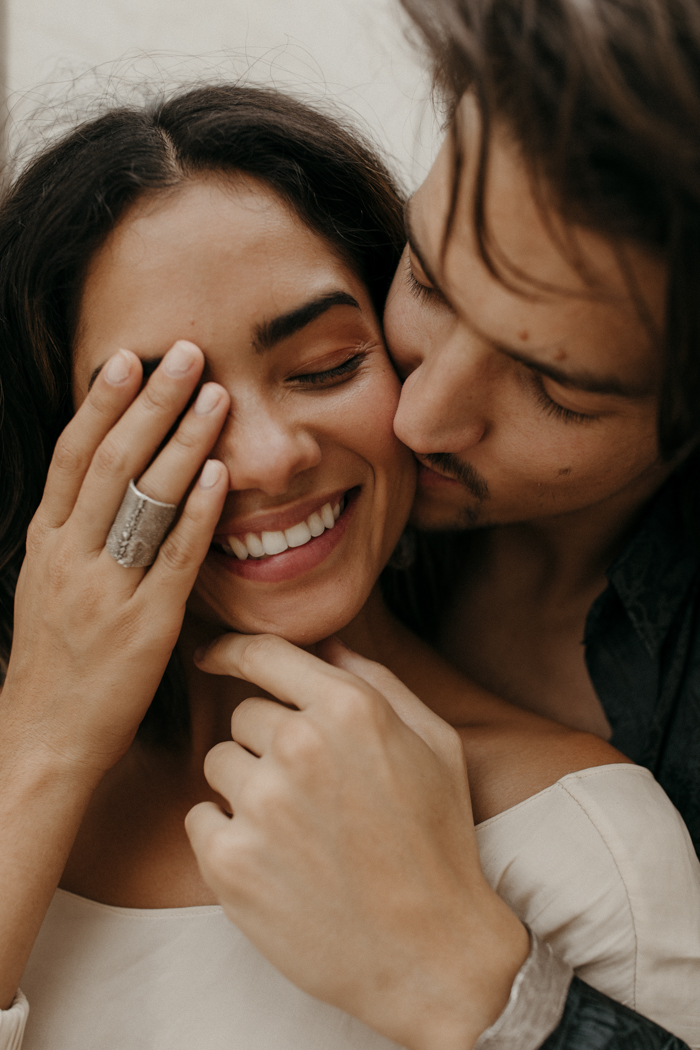 photo by Melissa Marshall
Red Flag #3 – An Out-of-Date Website
Professionals should be keeping their website up-to-date for many reasons. First, a seriously out-of-date website can be a sign that a vendor is no longer providing services, which isn't great news for you! Second, it's important that you are seeing the latest work from the professional as their style may have slightly changed since they last updated their site. A professional's website helps you set a certain level of expectations about them and their work, so the hope is that these expectations are based on what is current and not what used to be.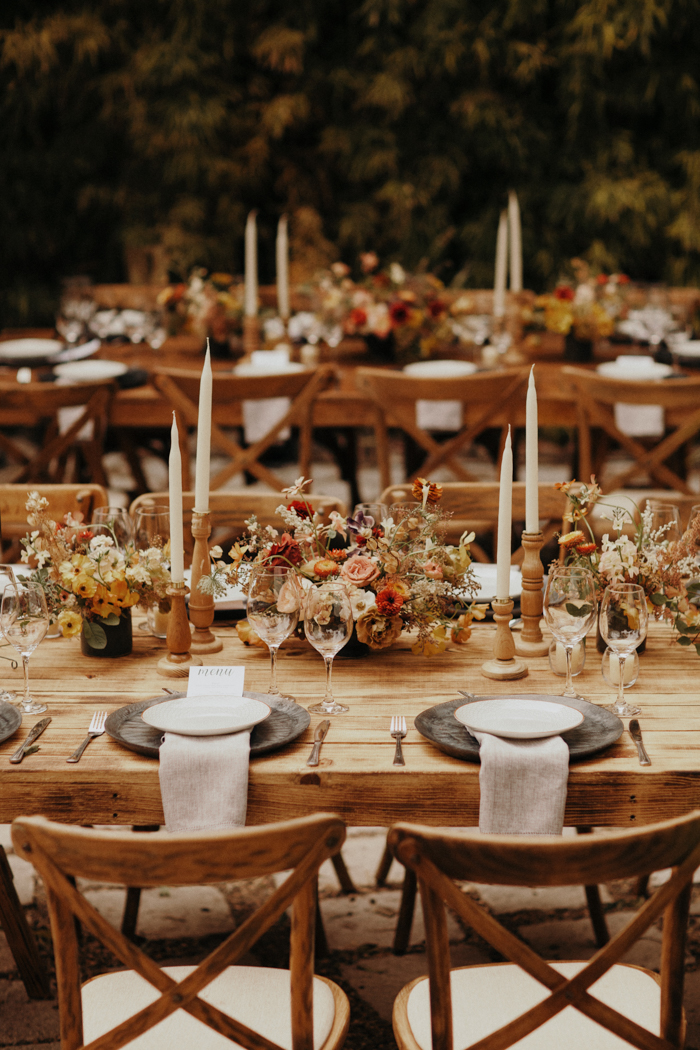 photo by Jordan Voth
Red Flag #4 – No Full Galleries of Their Work
When it comes to hiring your wedding photographer, be sure to request full galleries to get an idea of how they capture the entire wedding day. Just because a professional produces beautiful work on Instagram doesn't necessarily mean they have consistent coverage throughout a wedding. You should know that you are hiring someone who will provide the same attention to detail on candid photos of Grandma from your reception as the images they post on Instagram.
While non-photographers may not have full galleries of their work to show, it's still important to have access to a more in-depth look at their work than what social posts can provide. For instance, for a florist, what does their full wedding design look like versus weddings where they only designed the bridal bouquet? Remember, you aren't asking too much of vendors to see more of their work before making your decision!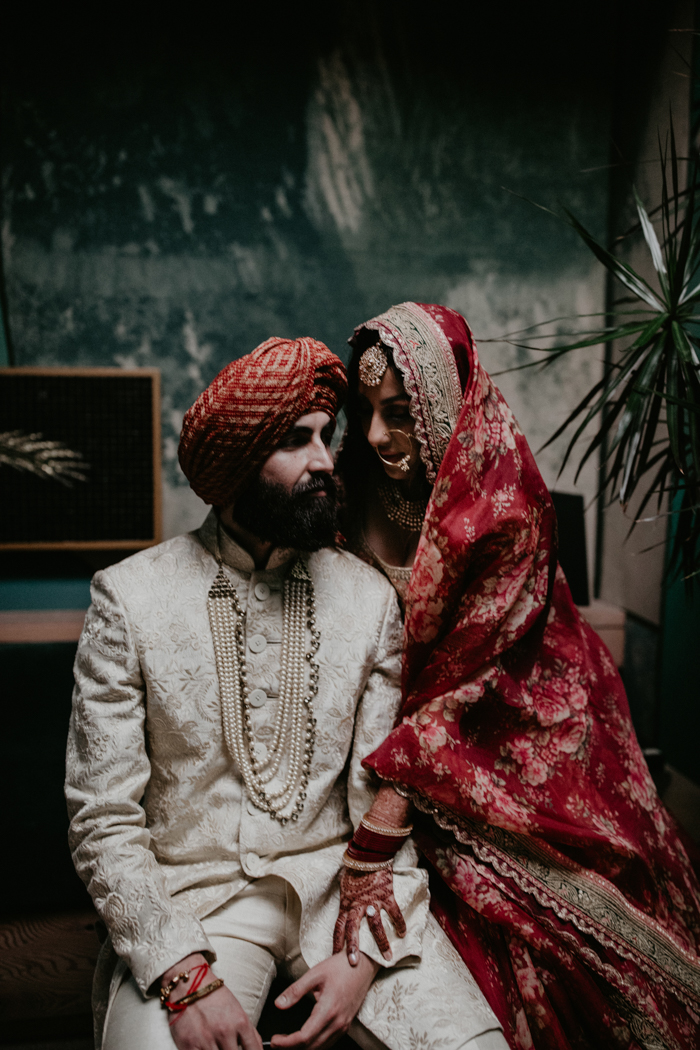 photo by For Love & Light
Red Flag #5 – The Feeling in Your Gut
Above all else, you have to trust that feeling in your gut if you sense something is off. That's the biggest red flag of all! Does something about the professional's work turn you off? Did they make you feel unimportant or like you weren't "cool" enough during your Skype call? Would you not be friends with this person in real life? You may not end up being best buds with every one of your vendors after the I do's are done, but there is something to be said for feeling comfortable around a person and being a good fit personality-wise.
Looking for credible vendors with rave reviews!? Be sure to check out our vendor directory!
RECOMMENDED READING:
Everything You Need to Know About Hiring Your Wedding Vendors
15 Wedding Planning Mistakes to Avoid Before Your Big Day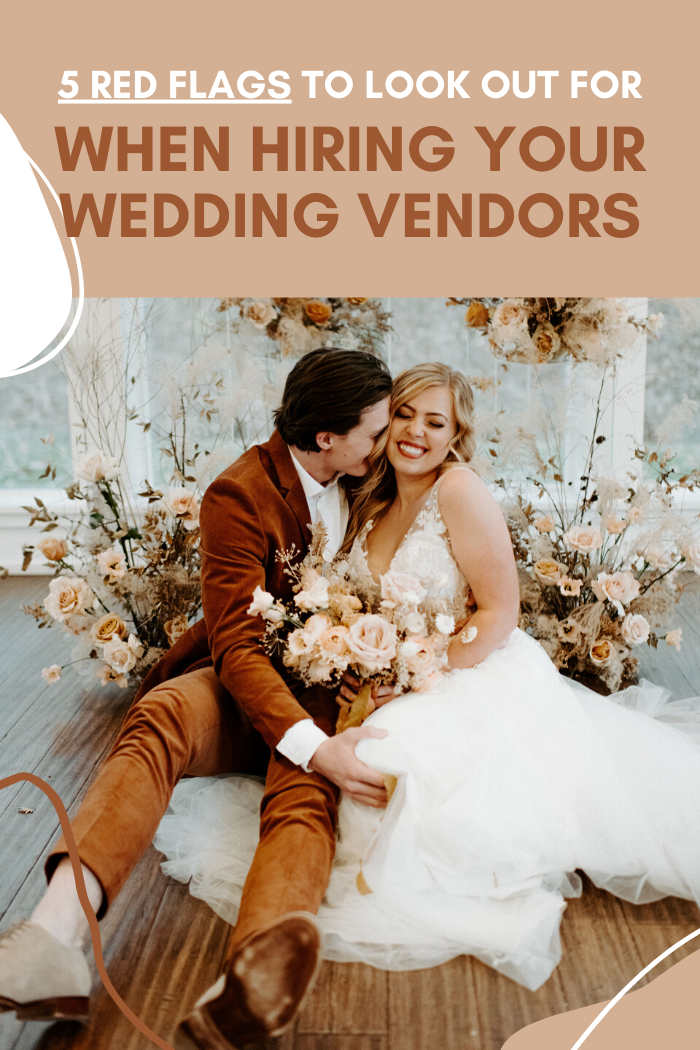 photo by Peyton Rainey Photography