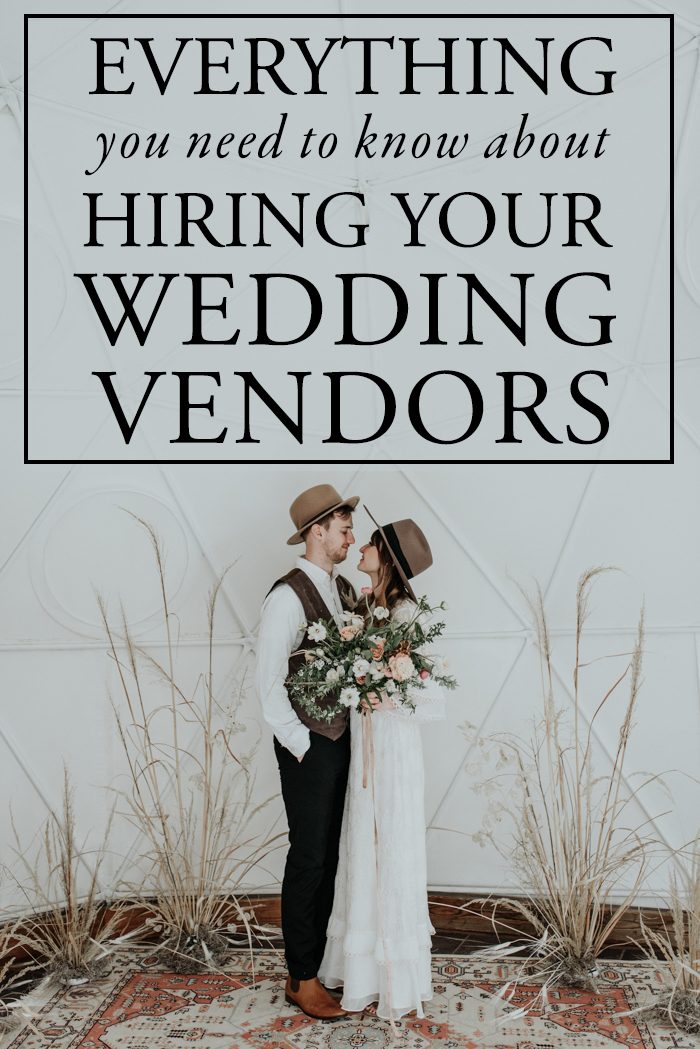 photo by Maggie Grace Photography
Here at Junebug, we know a thing or two about outstanding wedding vendors. In case you hadn't heard, you can find the best of the best wedding professionals from all around the world right here on our site! So many people go into making your day the very best, but finding those people can seem like a daunting task. From tracking them down to aligning your budget and design aesthetic to bringing your vision to life, we're here to help you hire your dream team of wedding vendors — with as little stress as possible!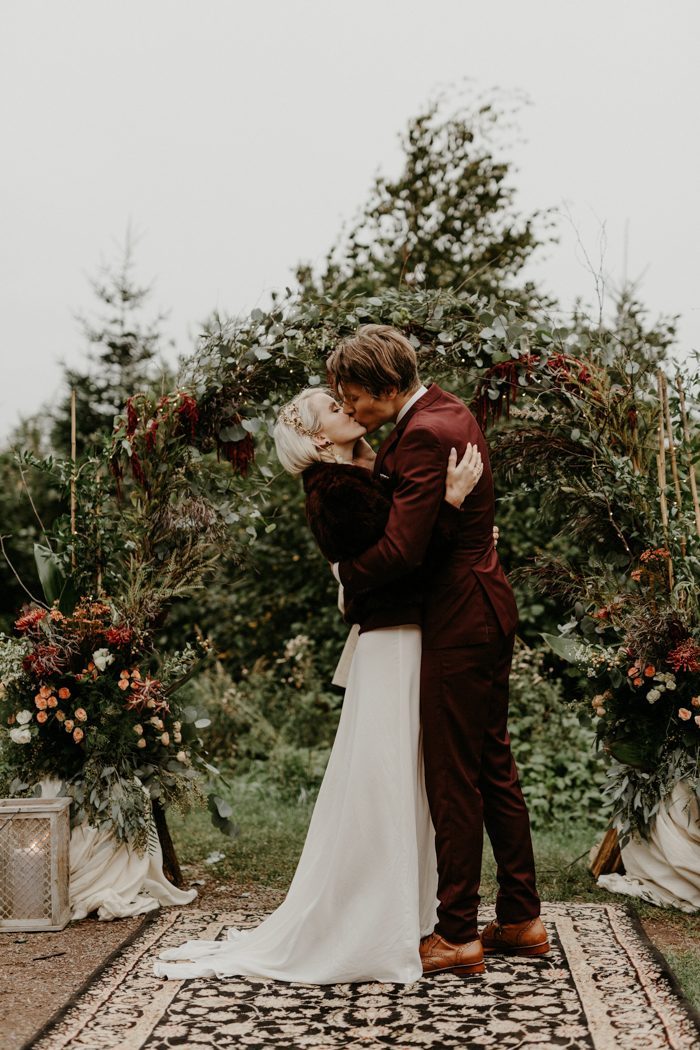 photo by J Olson Weddings
As I mentioned, Junebug Weddings is the first stop along your vendor search. Whether you're looking for the photographer you just click with, the planner and designer who can bring your vision to life, or the makeup artist who'll make your best gals feel like a million bucks, we take pride in only showing you only the top professionals in your area. In addition to our vendor directory, every post on the Junebug blog is chock-full of talented professionals, just waiting to take on your wedding.
Similarly, the images you re-pin on Pinterest didn't come out of thin air; a group of awesome vendors designed the table setting, bridal bouquet, wedding cake, or hairstyle you added to your mood board. When you click through the pin, you'll likely be taken to a wedding blog or professional's website where you can find the vendors who created it! Even if you don't add that particular vendor to your list, you might check out more of their work to see if it's a style you like. Chances are, someone in your area is doing something similar!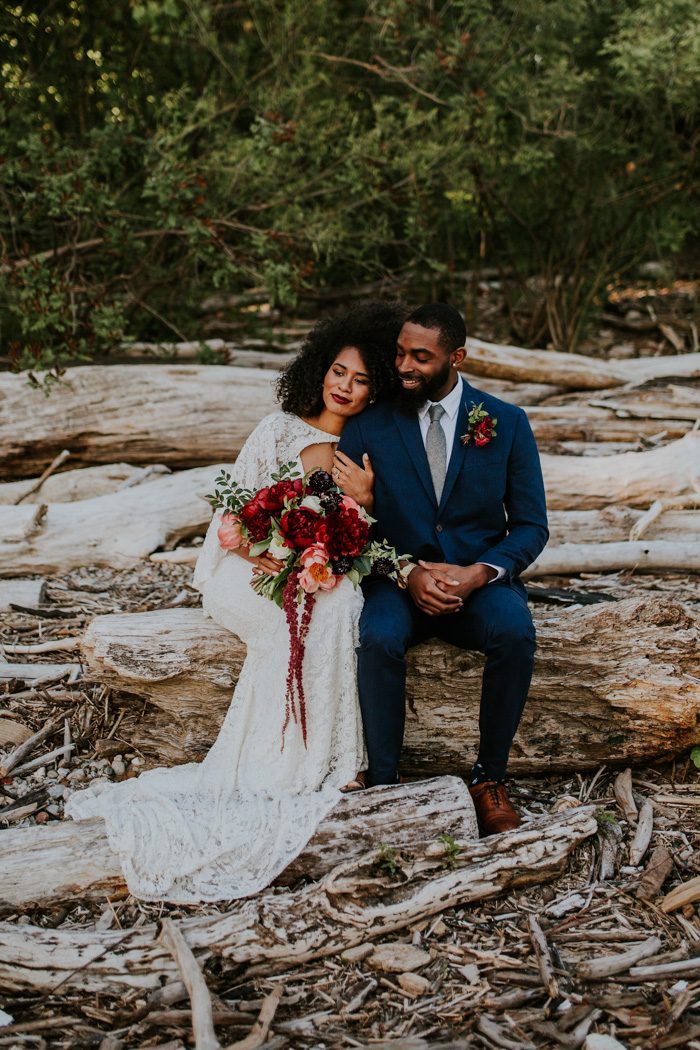 photo by Erin Trimble Photography
What to Look For in a Wedding Vendor
With so many professionals' websites and social media accounts to pore over, it can be tough to know what you're even looking for. The first thing, of course, is that they have a website. If the professional is simply using Facebook for their entire business, that can be a red flag that they may lack experience or professionalism. Once you're on that website, there are a couple of important pages you should browse. The first is their portfolio, which is going to give you a feel of what they believe their best work is. Here you can get an idea of the types of weddings they enjoy producing or capturing, as well as a feel for their overall style. You may notice a consistency in their work, and if it resonates with you, keep them on your list! You may also find that there isn't a common thread through the work you're finding in their portfolio. This may mean that they are versatile and are able to adjust and tailor their work to different clients, or it may mean that they don't yet have a strong sense of what they're best at. If you're interested in seeing more of a certain style, make note of what you liked in their portfolio when you reach out and ask if they have similar work you can take a look at.
The second part of their site you want to peruse is their blog. One of the things you're looking for here is that it has been recently updated, showing that they're actively booking clients and putting out exceptional work. Another thing you should look for is yourself. No, obviously you won't literally be on their blog, but you should look for couples and celebrations that feel like they could be your own. If you're able to see yourself in this professional's work, it's a good chance they're a fit for your wedding.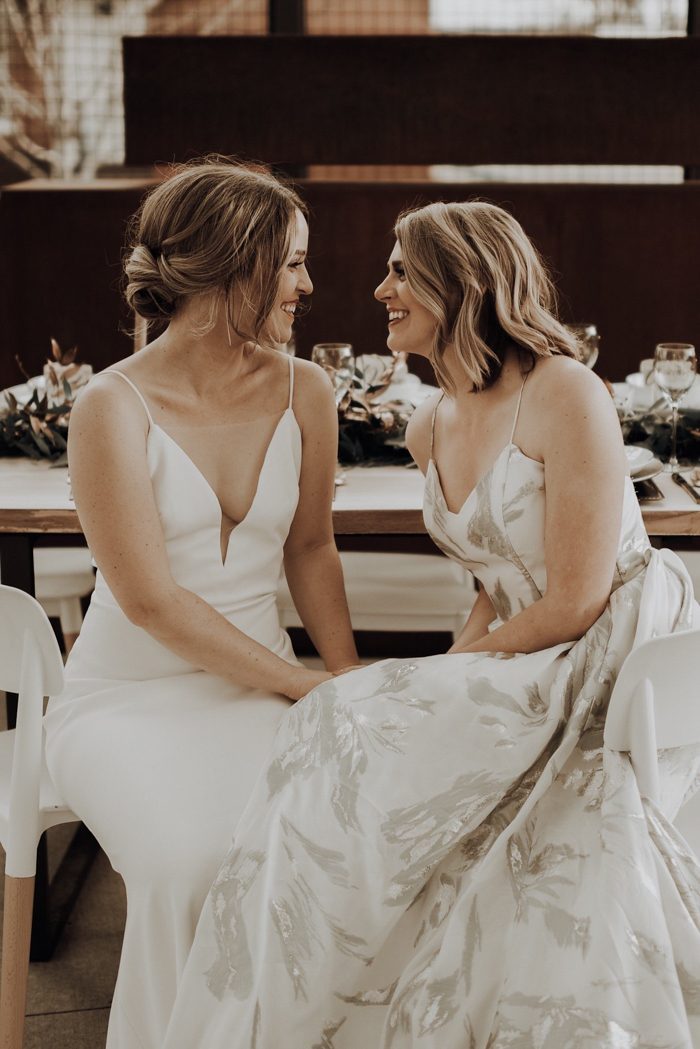 photo by Kenz & Nick
The In-Person Interview
Now that you've narrowed down your list to just a few prospects, the next step is an interview. While you don't need a sit down with every single one of your wedding vendors, meeting a few of the major players — your photographer, planner, videographer, and florist, perhaps — is important. You've exchanged a few emails, but what you're really looking for in this interview is how comfortable you feel with the person behind the business. Like with any interview, the vibe you get from the person is just as important as the questions you ask. Would you feel comfortable having this person follow you around with a camera all day? Do you feel confident when this person tells stories about past weddings they've done at your venue? Does this person share a similar design aesthetic?
In addition to bringing some basic questions to the interview, it's a good idea to bring along a mood board with some details you've envisioned for your day. First, you want to know if the professional can execute your vision. Are they inspired and excited by what you're showing them? Do they feel confident this is something they can produce? Second, you need to know if they can make your dream come true within budget. This one is all about expectations. If the answer is no, either the professional requires more than you can afford in order to bring your ideas to life, or you may need to be more realistic about what can be accomplished within your budget. You'll get a better sense of which is the case after meeting with multiple vendors!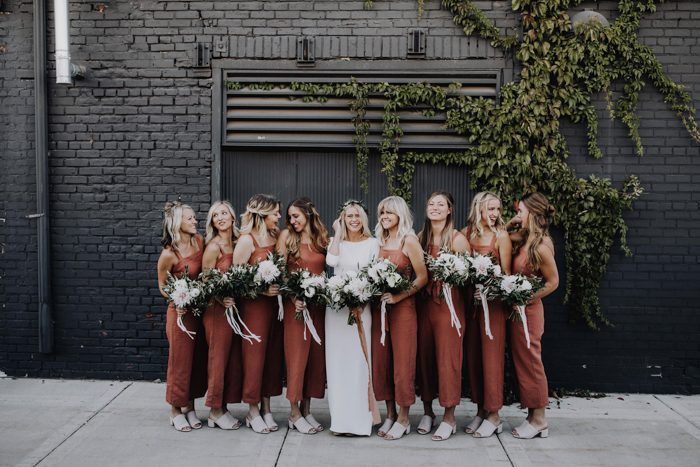 photo by Matt Lien
Building Your Dream Team
One of the perks of hiring an established professional is the connections they have in the industry. Every weekend, your favorite photographer or florist works with a team of other wedding vendors. This can be helpful because they know which of your local suppliers does a quality job time and time again, and which you may want to avoid. Another bonus? Having previously joined forces, all of your vendors will function as a well-oiled machine on your wedding day, knowing already how to work together as an actual team.
So how do you put together this dream team? First, check your venue for preferred wedding vendors. This is a great way to find professionals who know the ins and outs of your wedding spot, giving you less work down the road. Second, ask your photographer or wedding coordinator for recommendations to find out whom they've collaborated with successfully in the past. These industry relationships can take a lot of time and effort off of you, which is why finding a core team of professionals you trust is even more important in building your ultimate dream team.
Our hope is that every couple is able to find the wedding vendors who feel like family as they craft your special day. Though, we know that it's not just the professionals who make a wedding possible! If your friends and family have been asking how they can help, here's what to delegate to your loved ones during the wedding planning process.