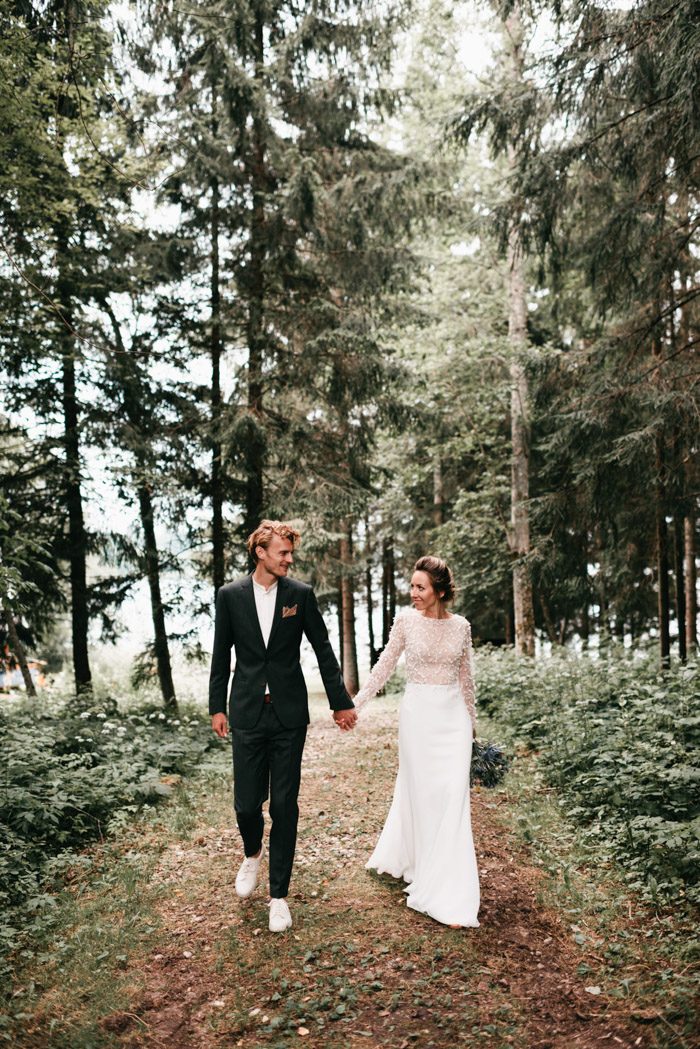 When it comes to unique wedding ceremony locations, Katja and Tom's sunrise ceremony on Kāla Ezers lake in Latvia is on a whole other level! Before the sun rose on their wedding day, all of their guests hopped into kayaks and paddled to a platform in the middle of the lake, passing a floating cafe and band on their way. Katja and Tom then followed in their own kayak and exchanged vows just as the sun rose above the horizon. Back on the shore, everyone indulged in a champagne breakfast, headed back to their cabins for a mid-morning nap, and came back together to finish the celebration. The couple and all their talented friends left no detail unattended and created the coziest woodland celebration with touches of Wes Anderson vibes and food and decor made with the purest love. Lucky for us, photographer Melissa Milis was on hand to capture every moment of this surreal summer wedding experience!
The Couple:
Katja and Tom
The Wedding:
Kāla Ezers, Latvia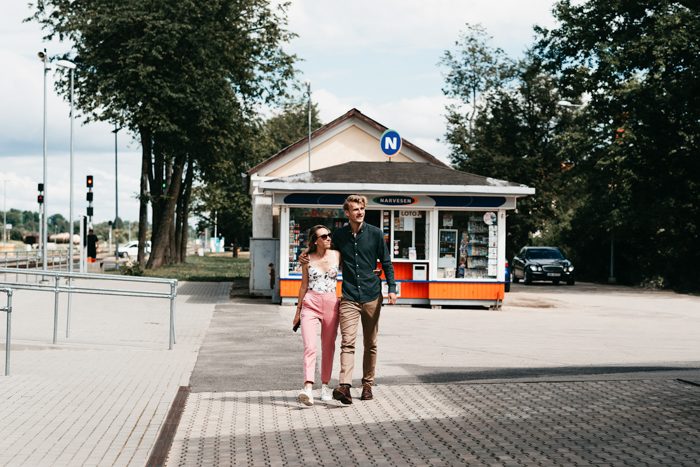 Our friends Zane and Reinis started several years ago organizing the Ezera Skanas (sound of the lake) festival. It was then that they invited us to Latvia and we experienced a musical sunrise on the lake. Despite getting completely soaked by a rainstorm trying to get back to shore after the festival, we were sold! This was such a unique experience! When we first started discussing how to organize our wedding, we both separately mentioned this idea and, luckily, Zane agreed to help. Daniela and Zane teamed up with us as they also helped out on the festival before and, thus, a core design team was born.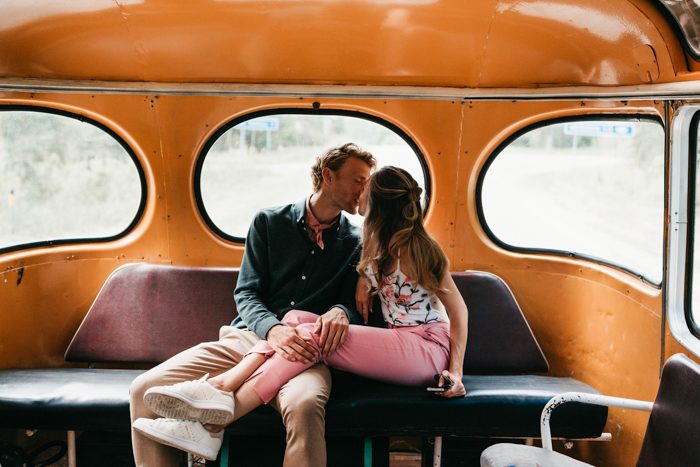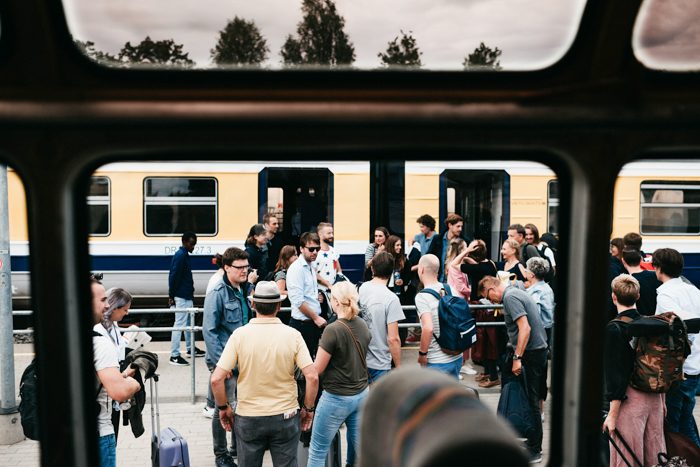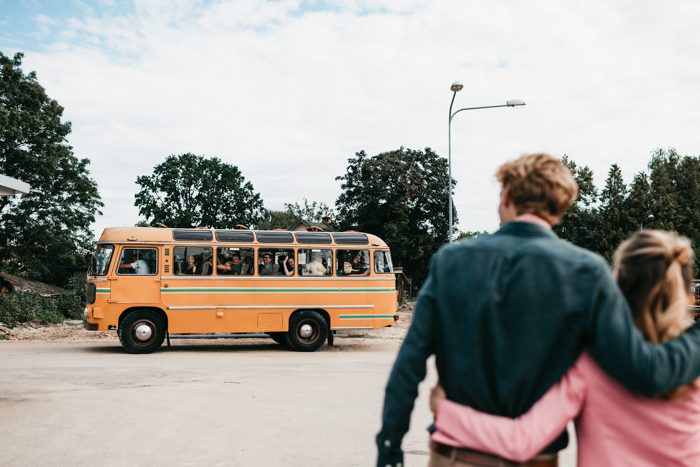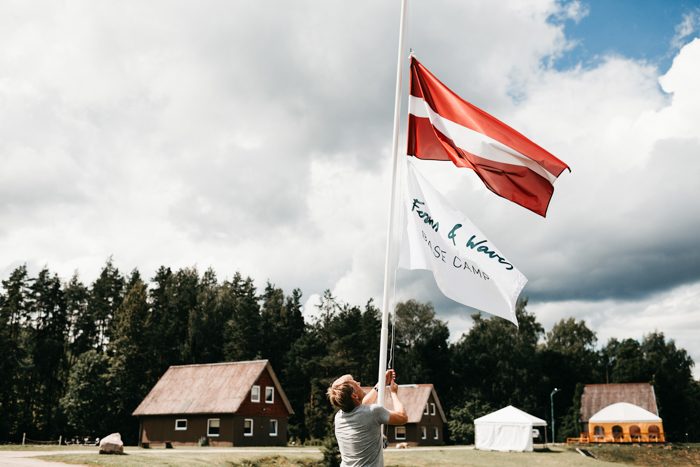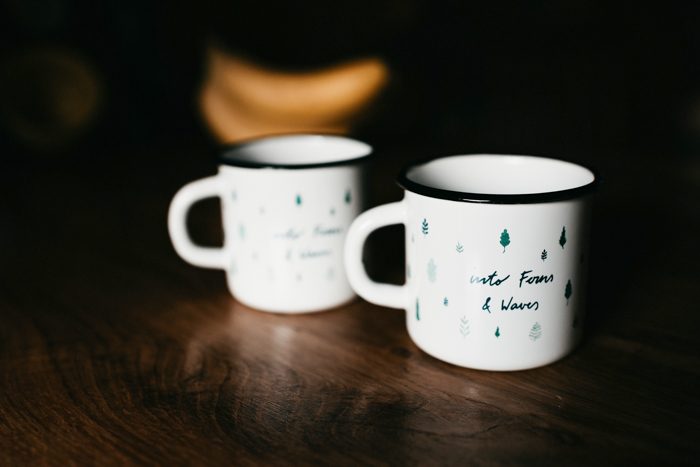 Our guests entered the kayaks and rubber boats before us in the complete darkness at 4 AM. On their way to the ceremonial platform, they passed a floating cafe and the floating band who gave a small concert before our arrival. It was magical walking down to the lake and seeing everyone spread over the water. Of course, the ceremony itself, during which the first rays of morning sun broke through, was one of a kind and emotional as we both wrote personal words for each other. After we reached shore again and had our champagne breakfast, everyone was back in their beds around 8 AM. When we met again in the afternoon, people were still not sure what happened. Everything seemed like a dream because it was all experienced in that typical morning drowsiness.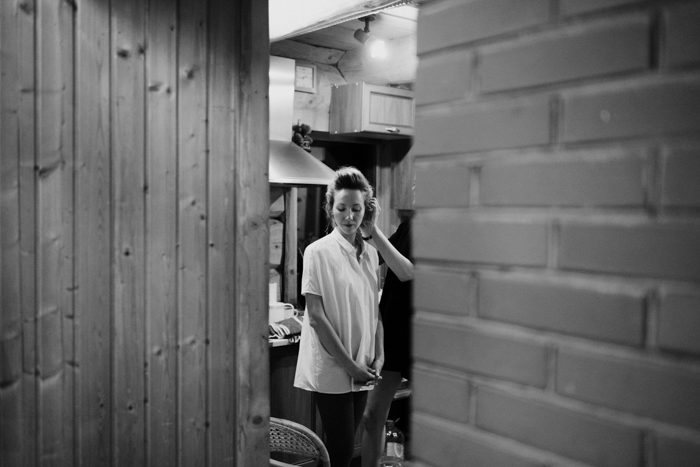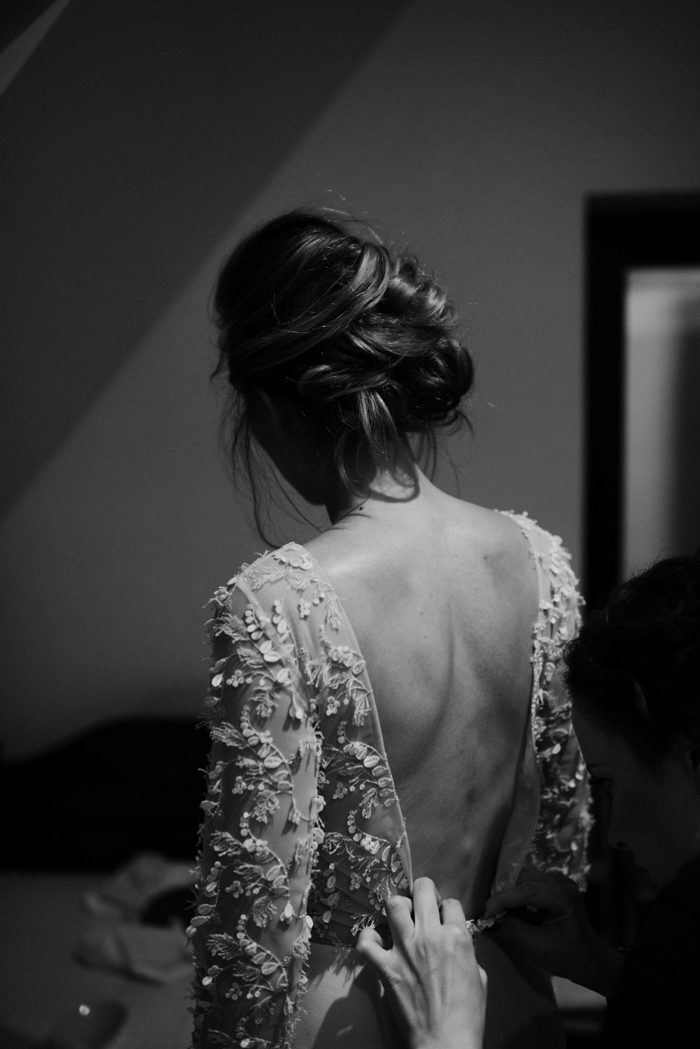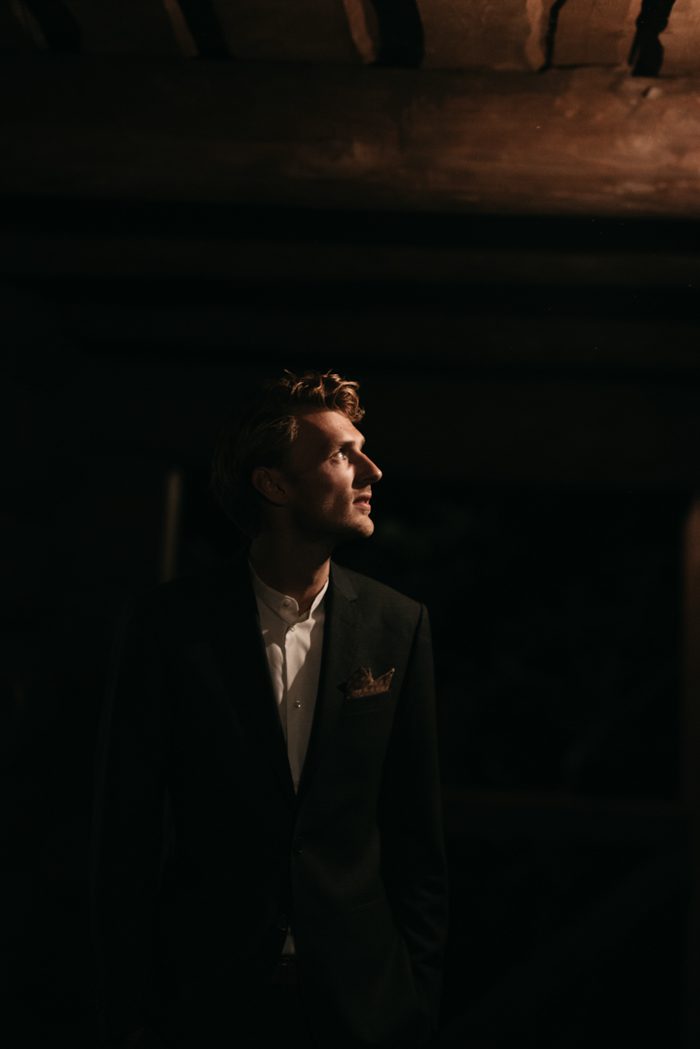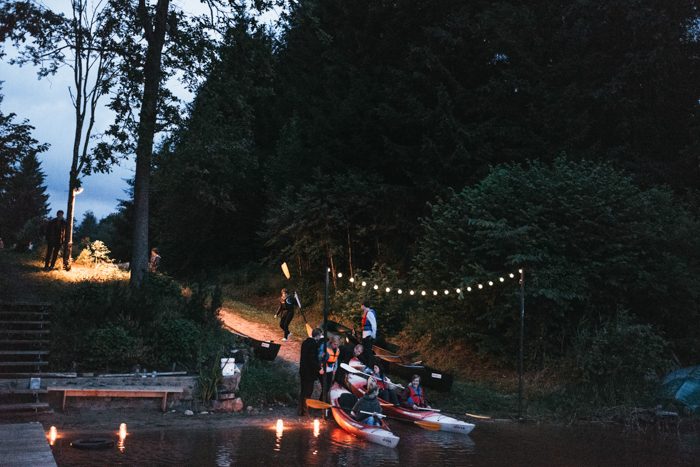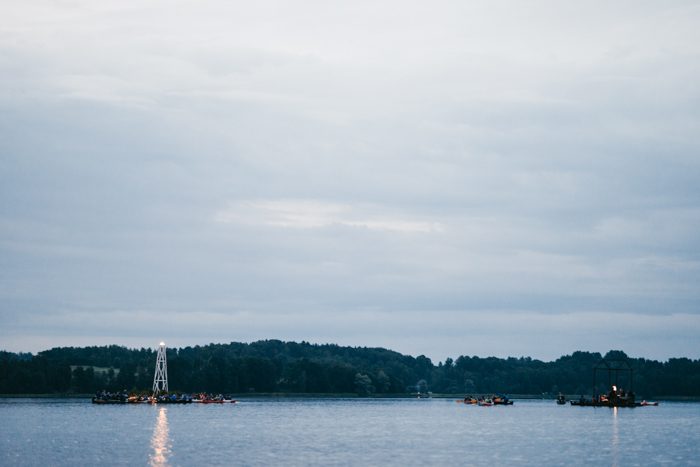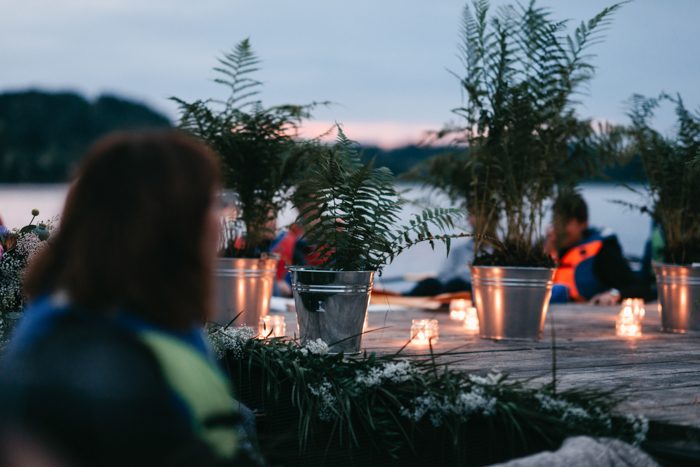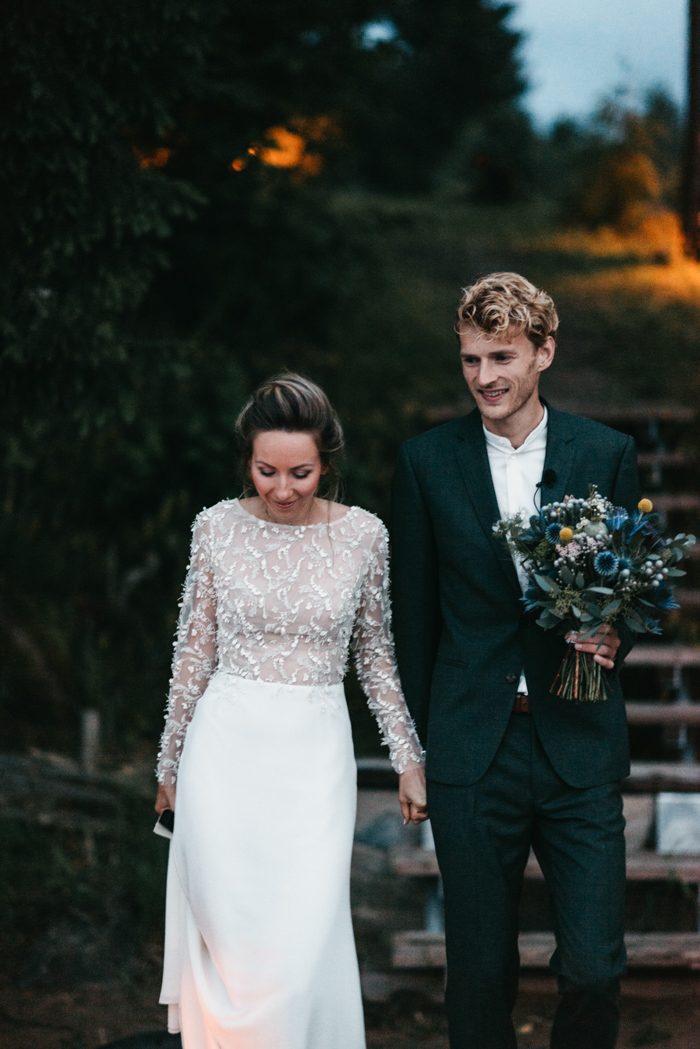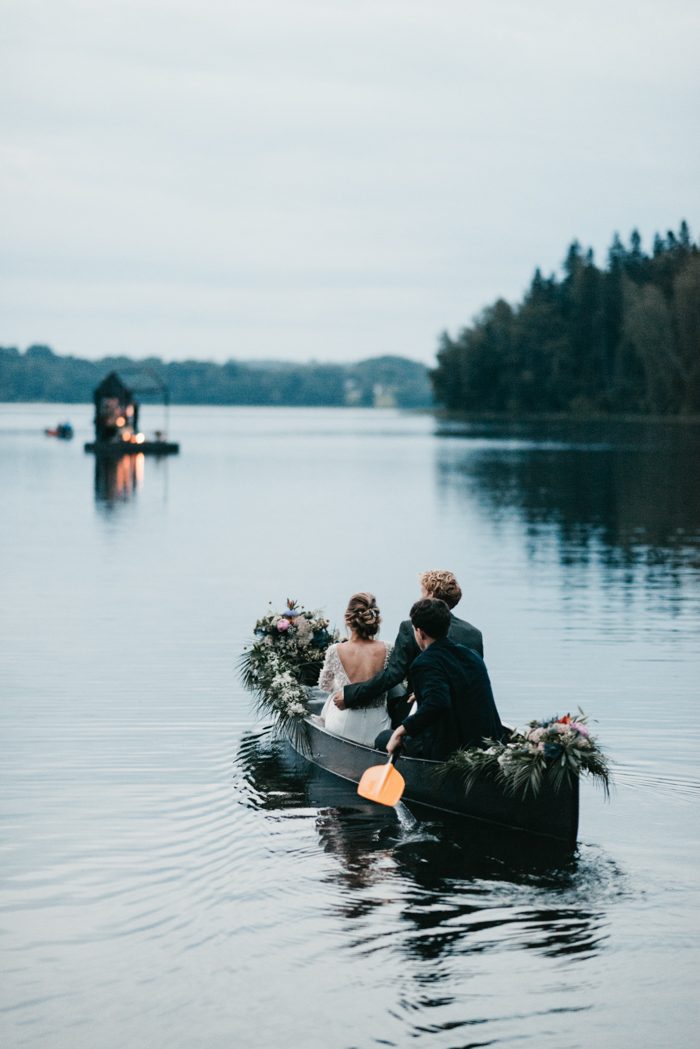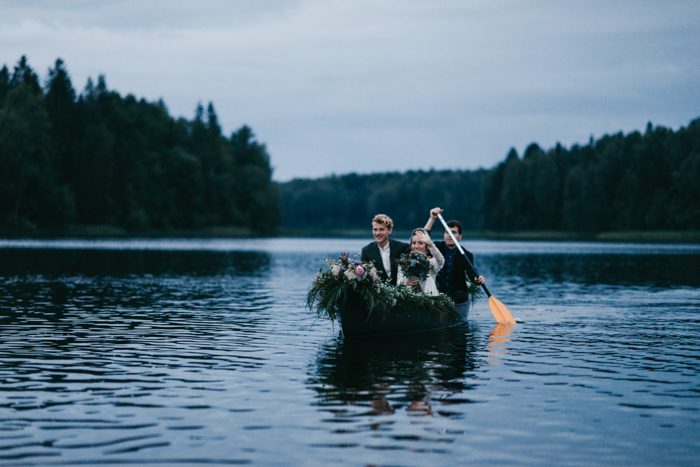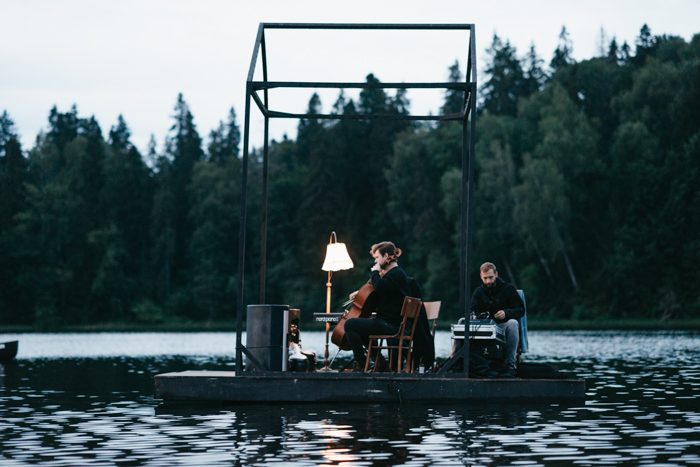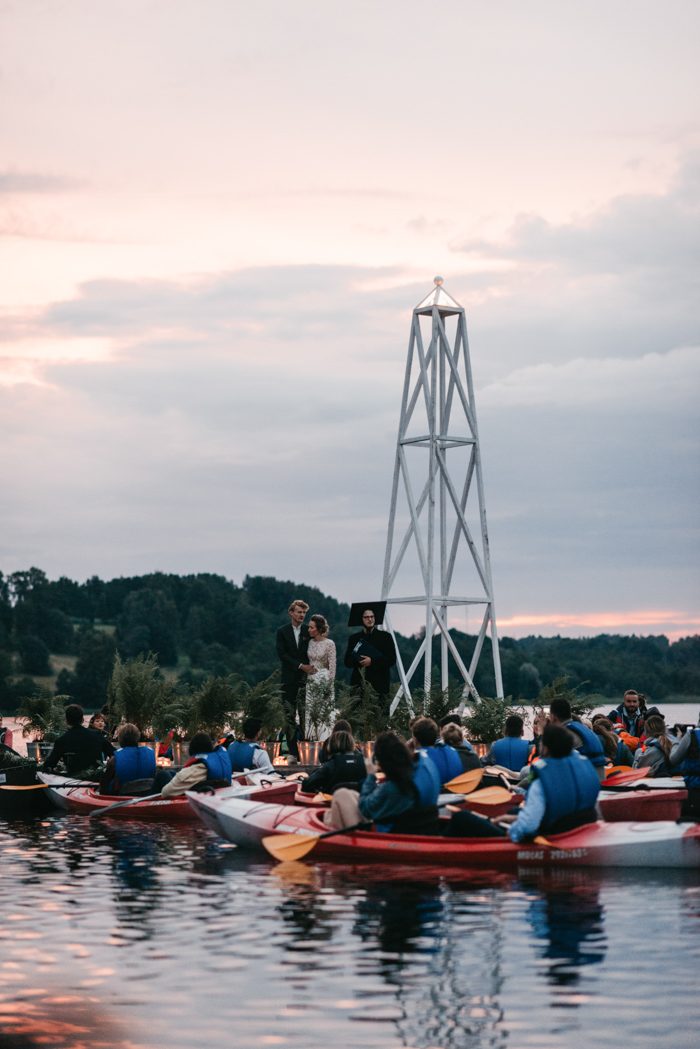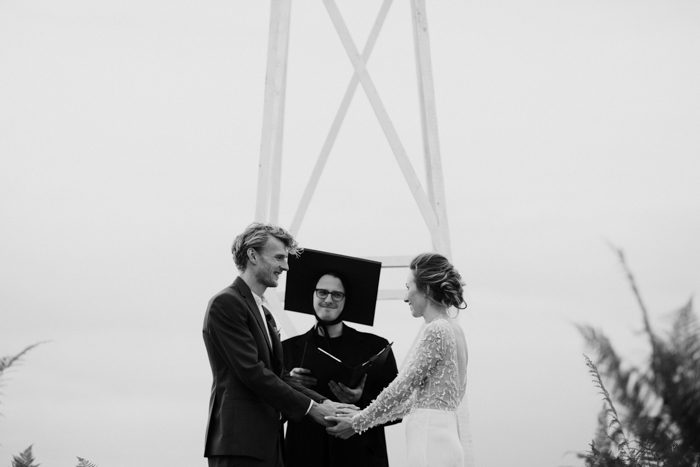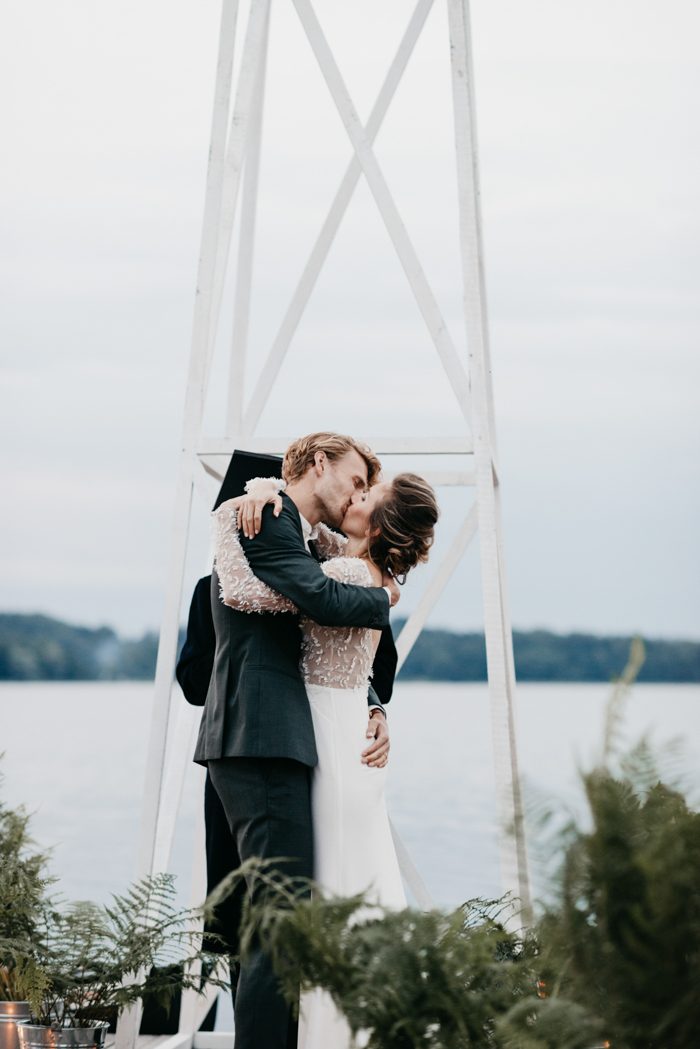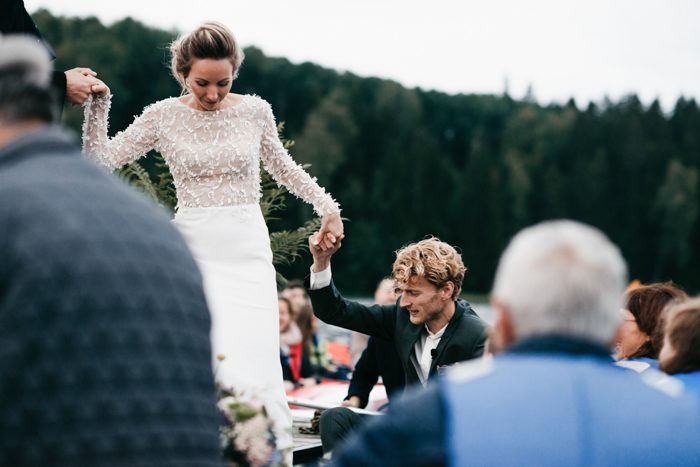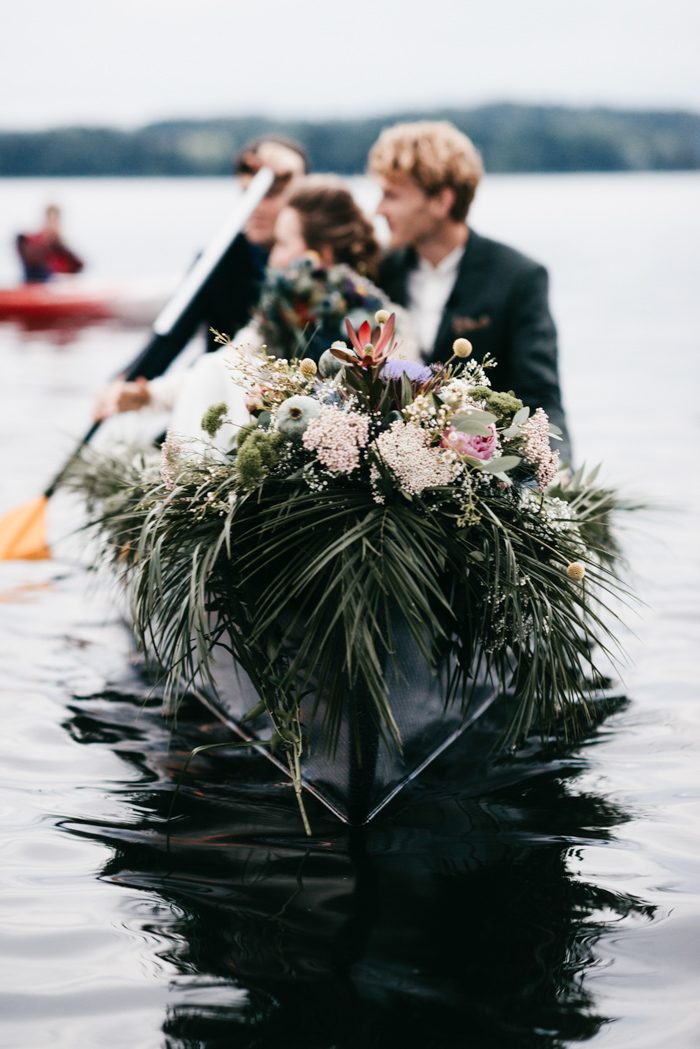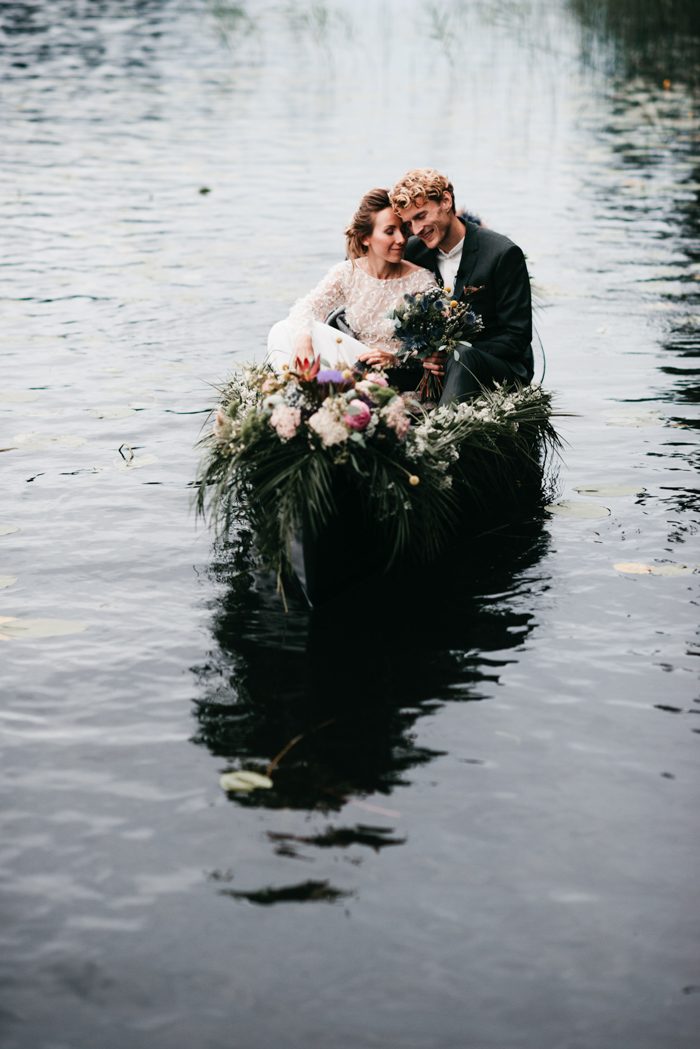 Our starting point was not to organize a wedding but a weekend away we would have loved to go to ourselves. An outdoorsy weekend where everyone could have the feeling of freedom for a couple of days. We thought it would be best to work from a concept and named our weekend Ferns & Waves. Then it really came alive for us! We both love Wes Anderson movies: the stories, the humor, and the great styling and color use. Keeping that vibe in the back of our minds, we started planning the weekend. We let guests find their own way via train to the location after they landed by plane in Riga. At the local train station, we had an old Sovjet bus picking them up and bring them to the campsite location where they stayed in several lakeside cabins. That initial adventure immediately set the right vibe and brought our friends who came literally from all over the world and mostly did not know each other together really fast.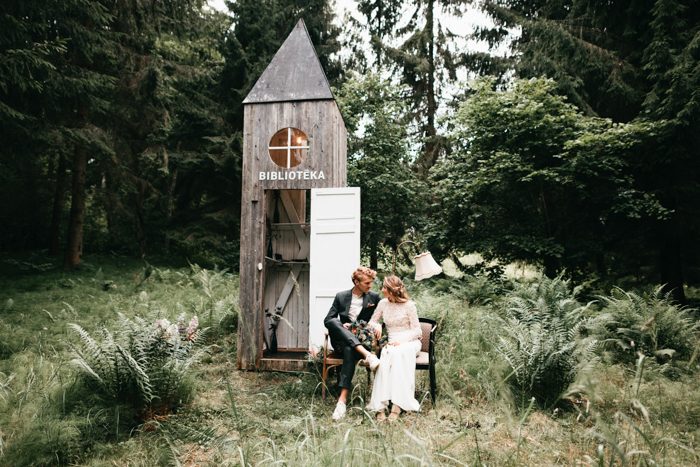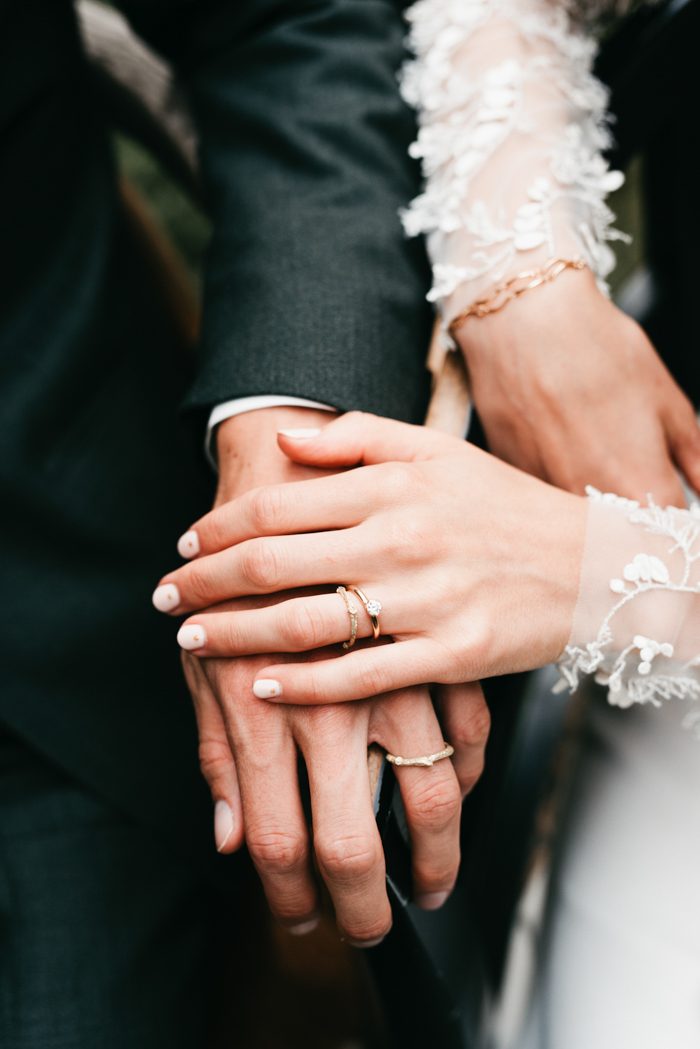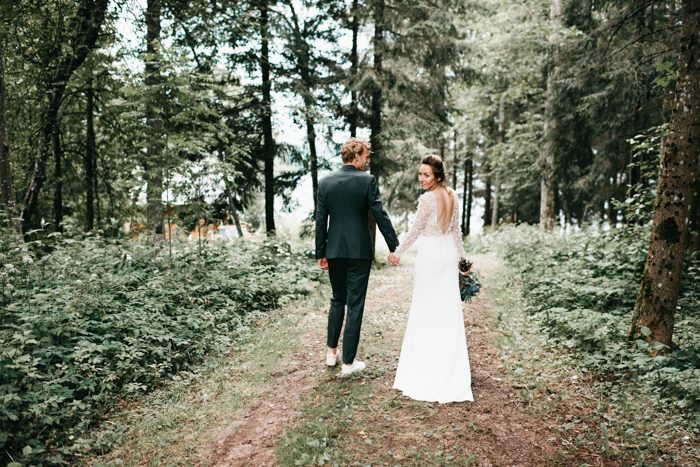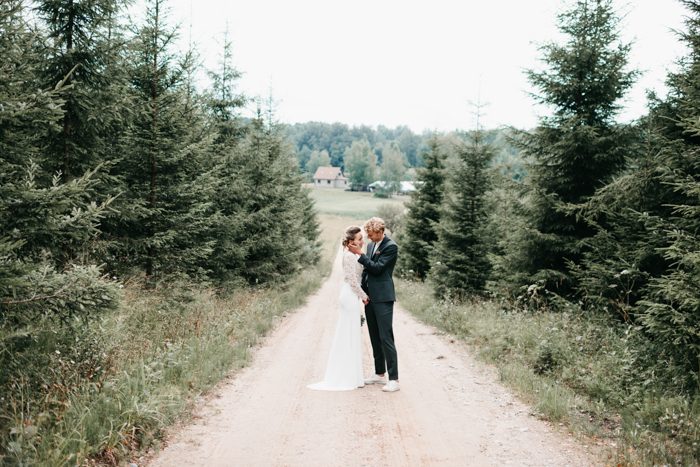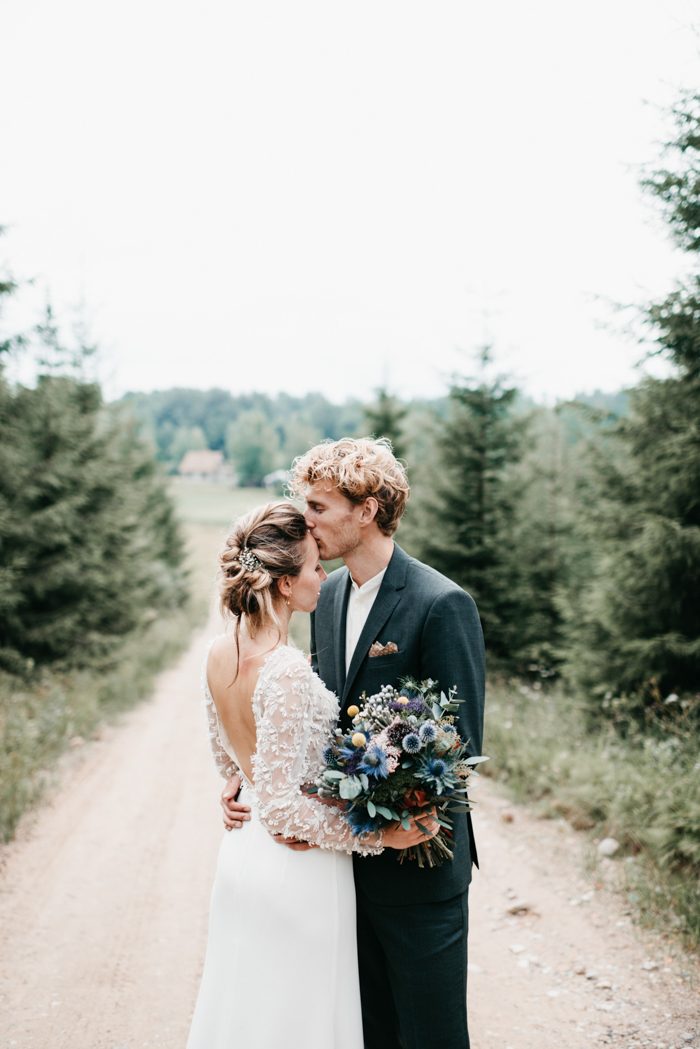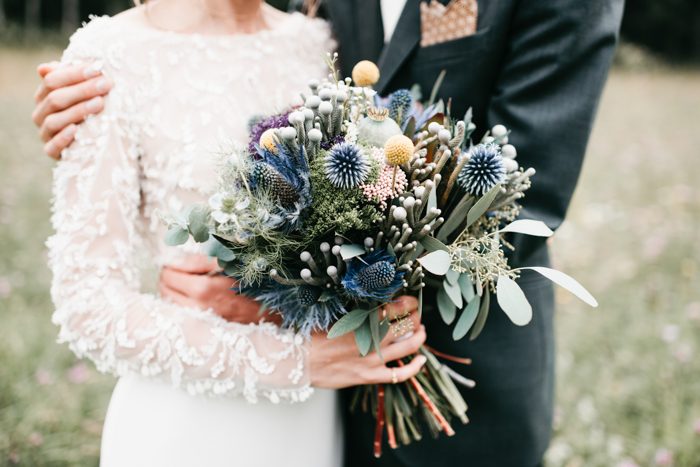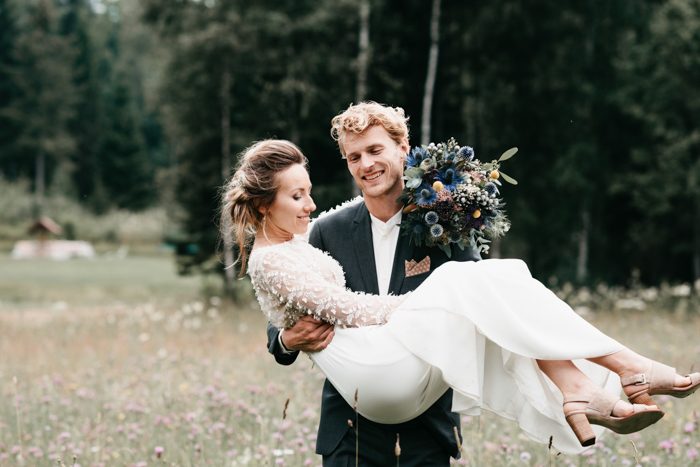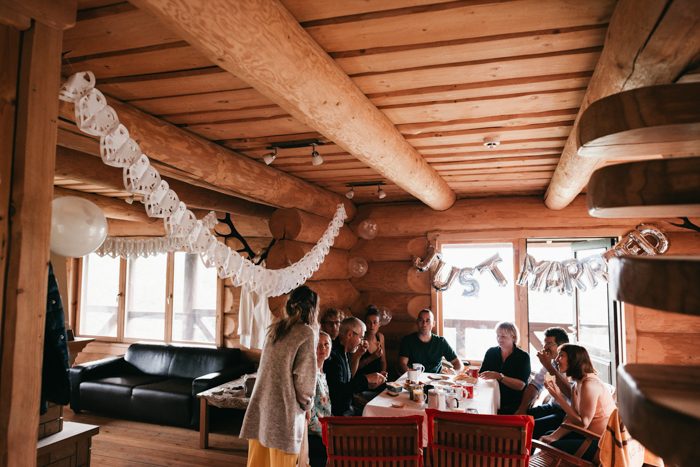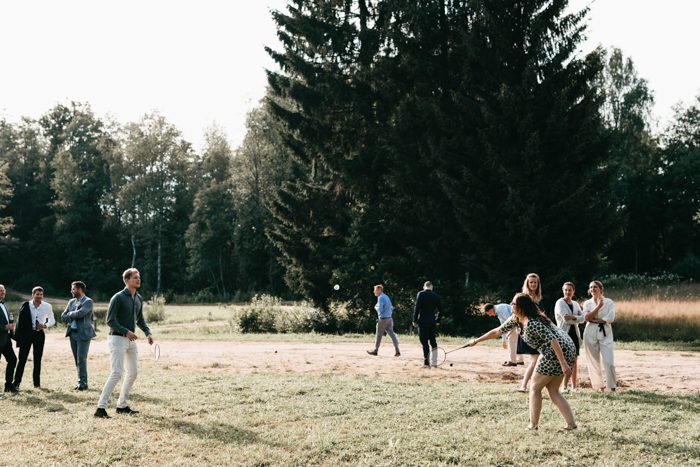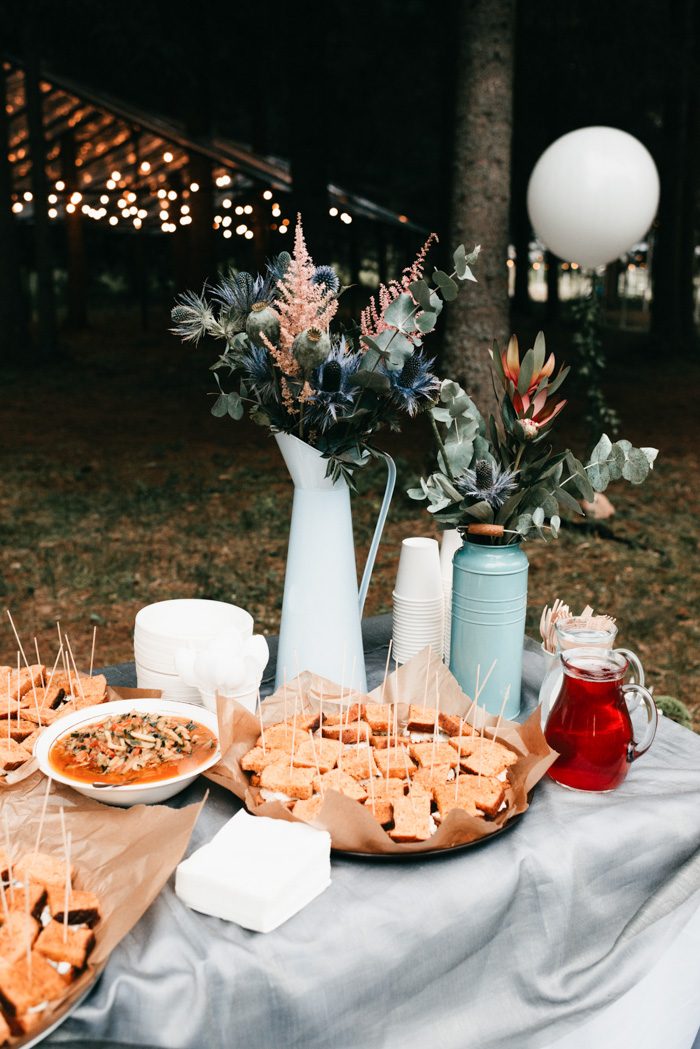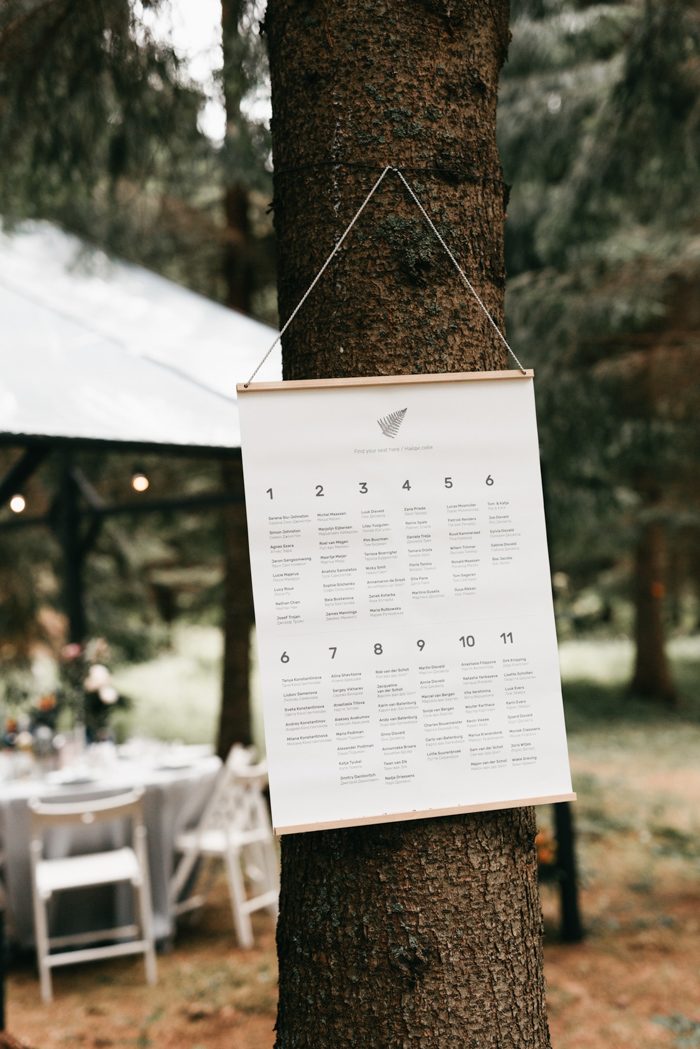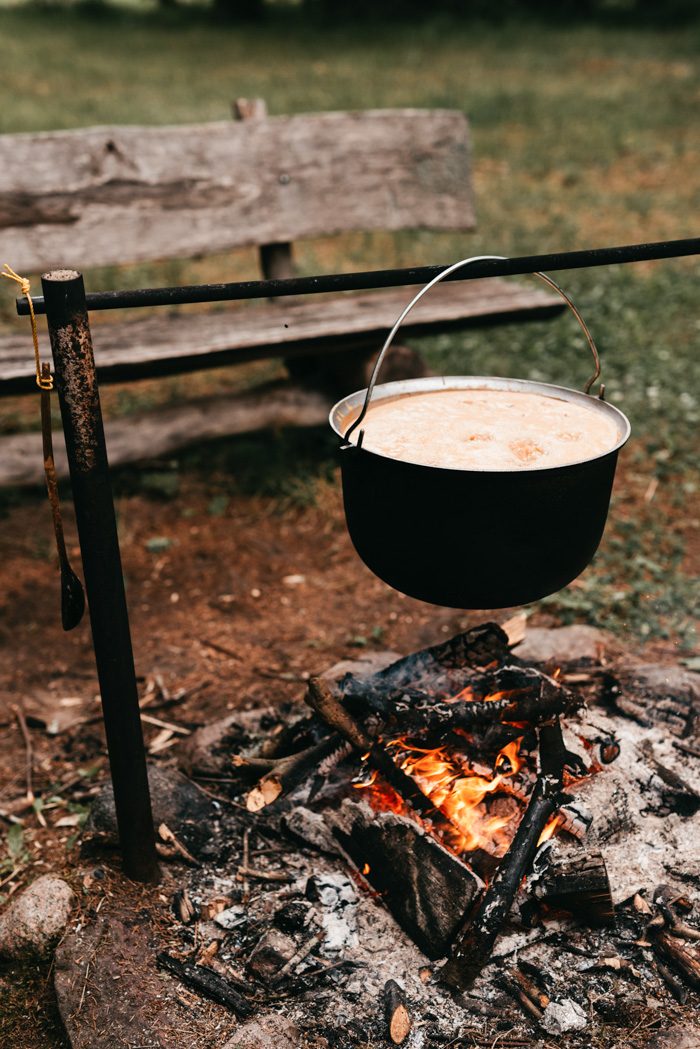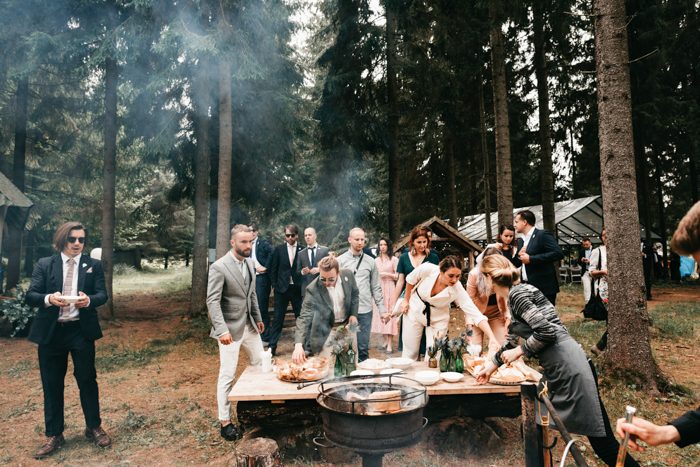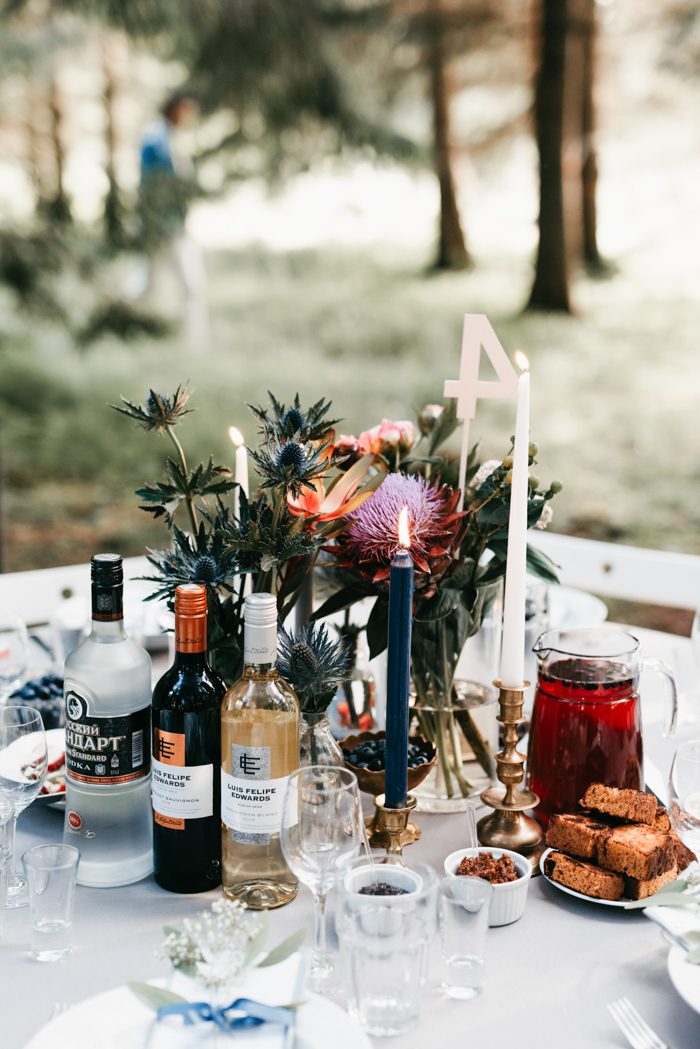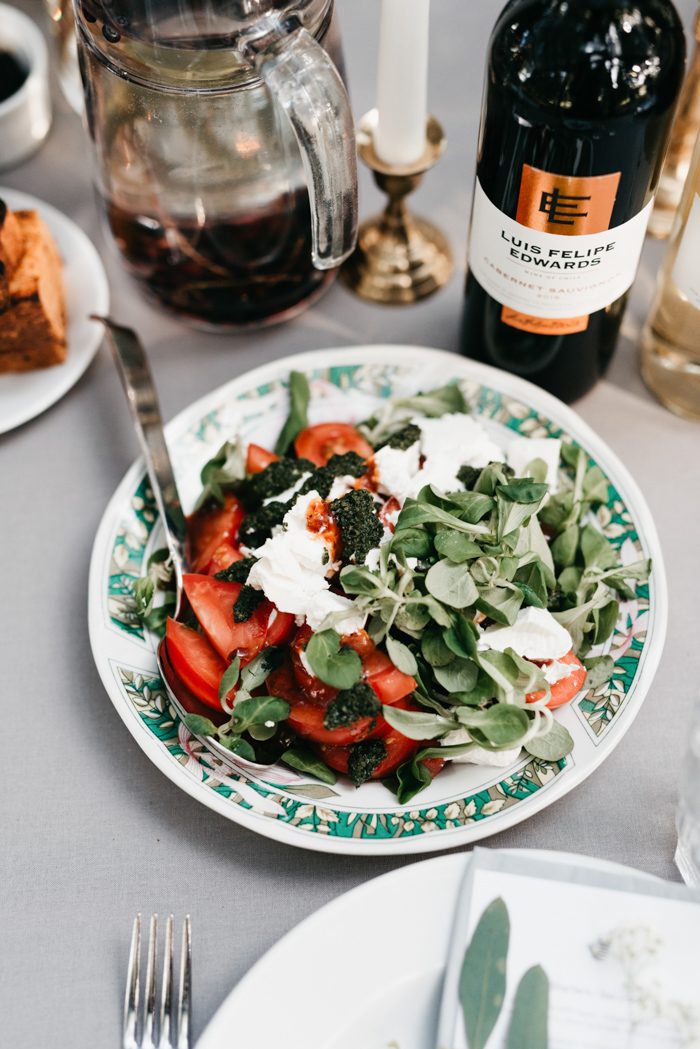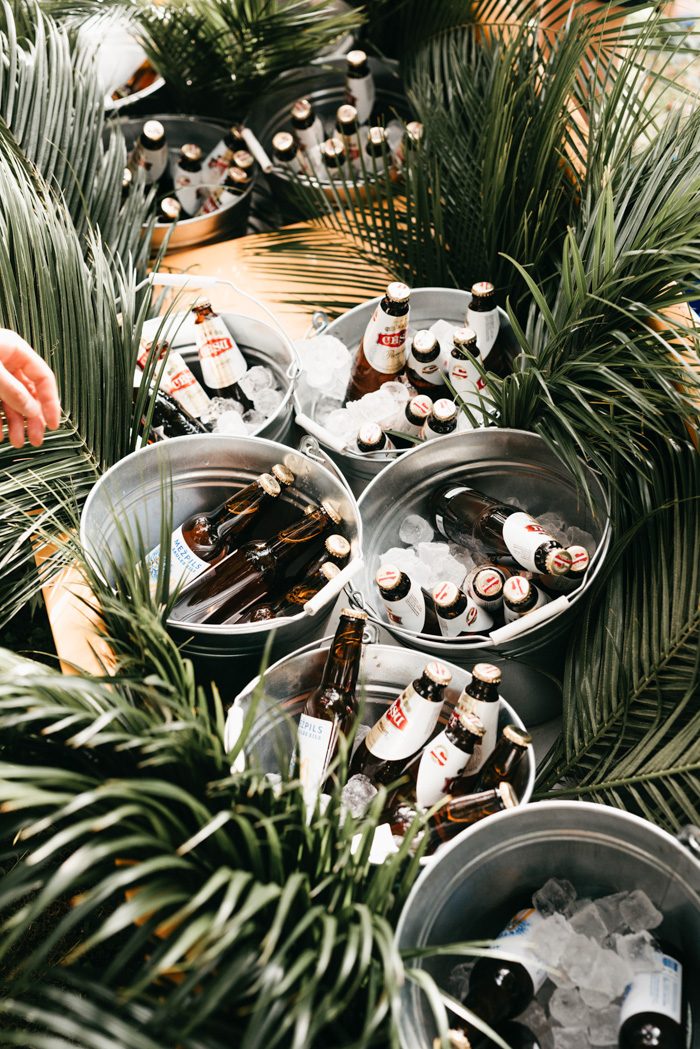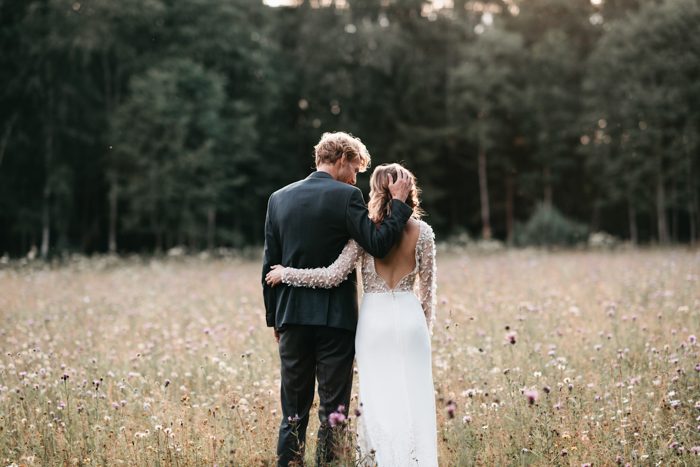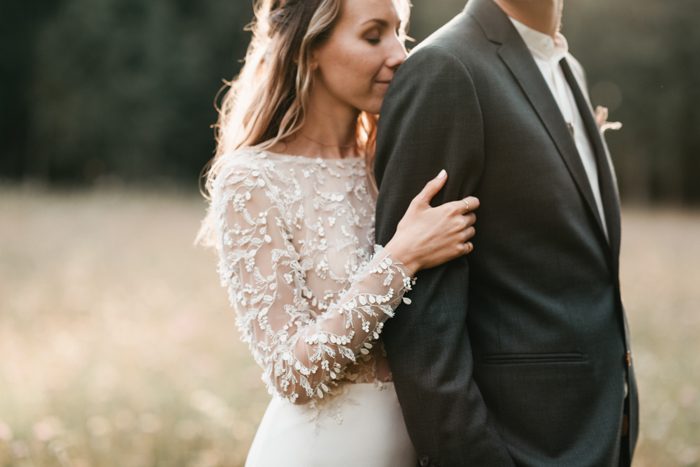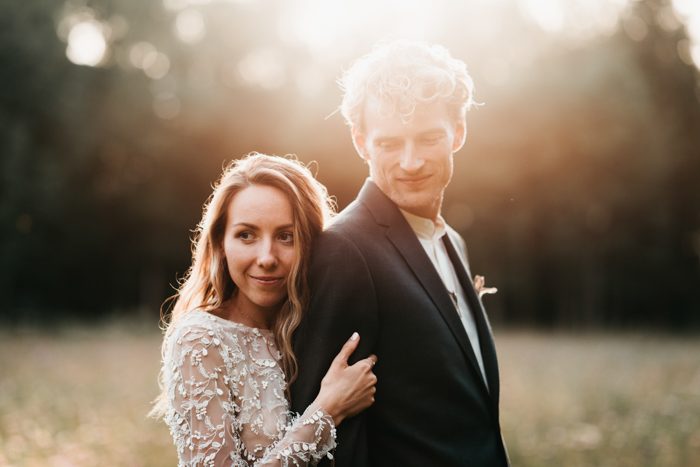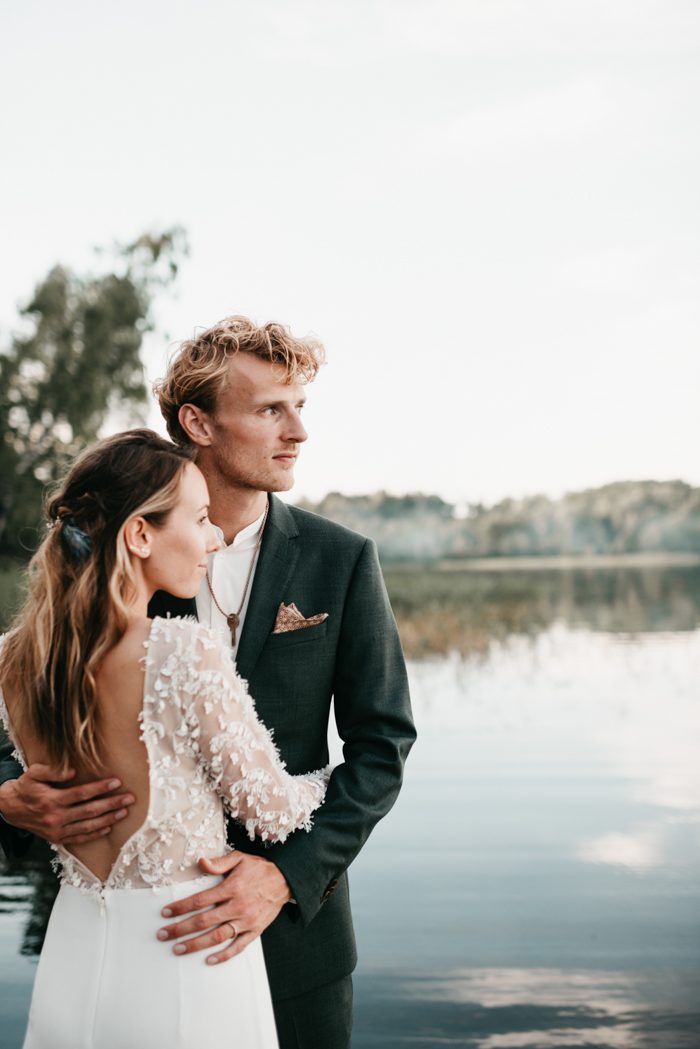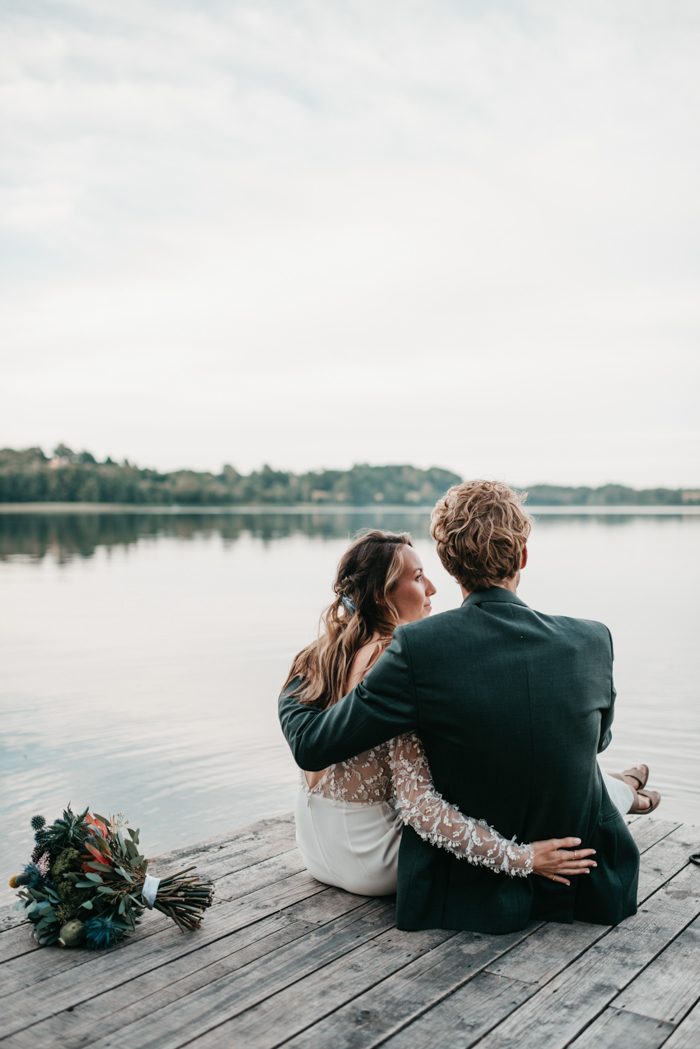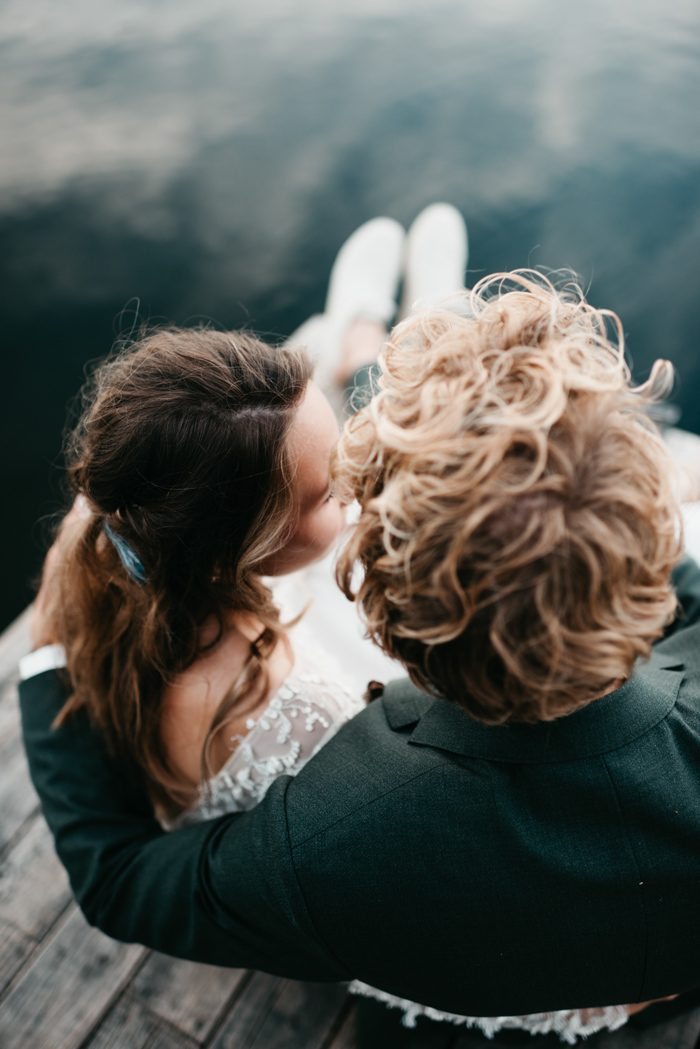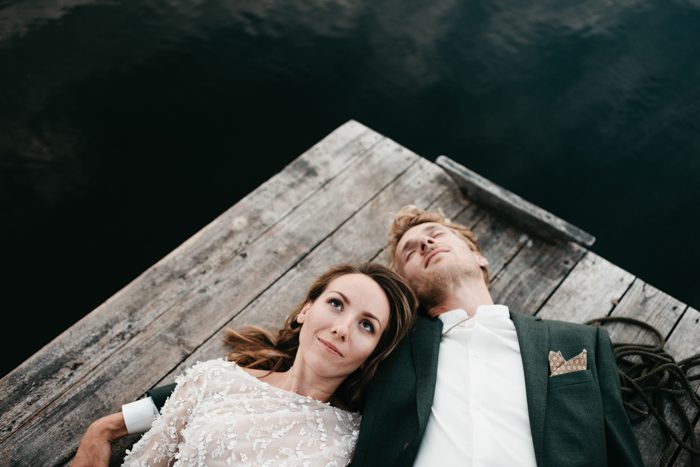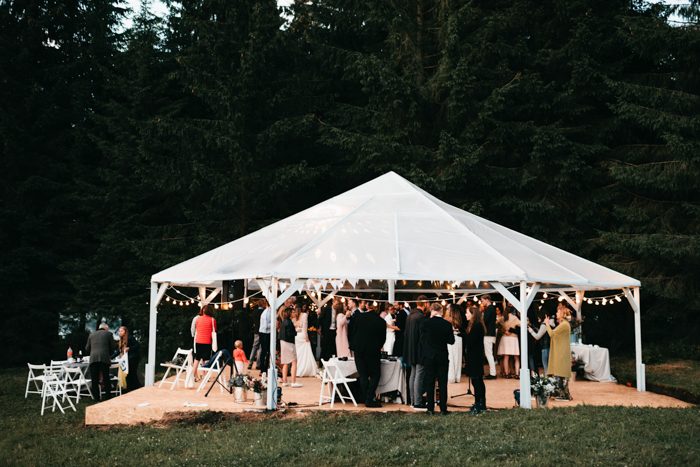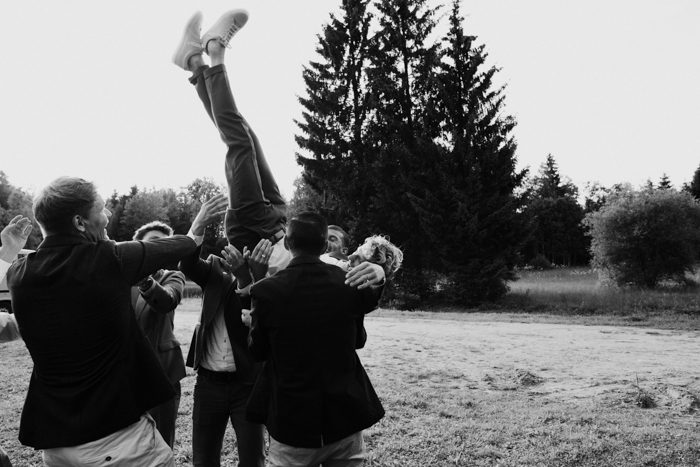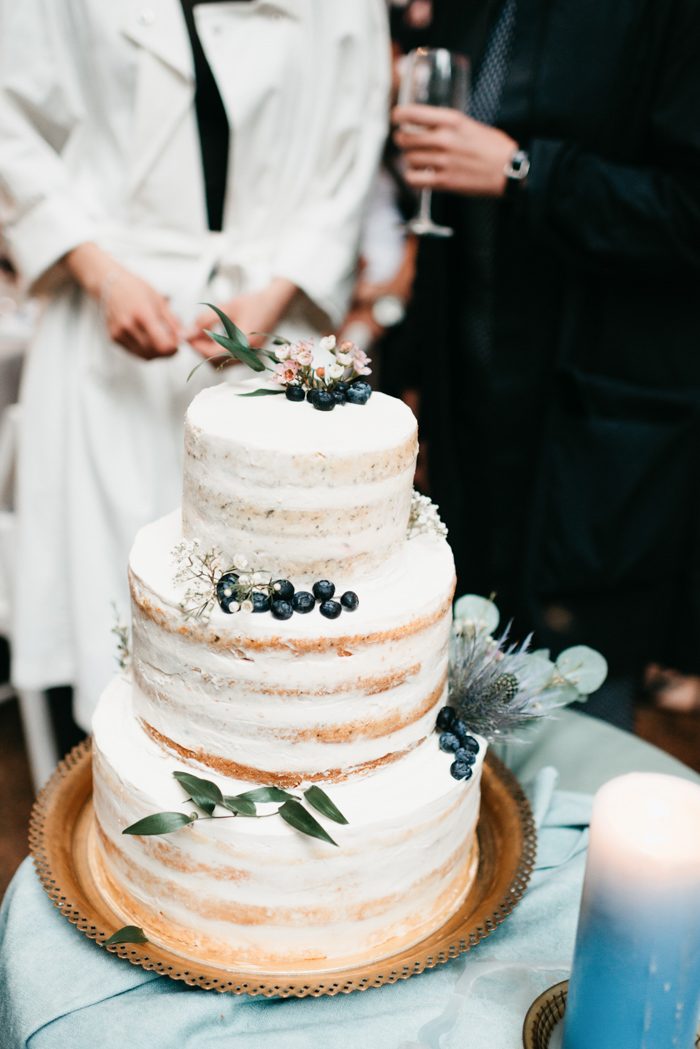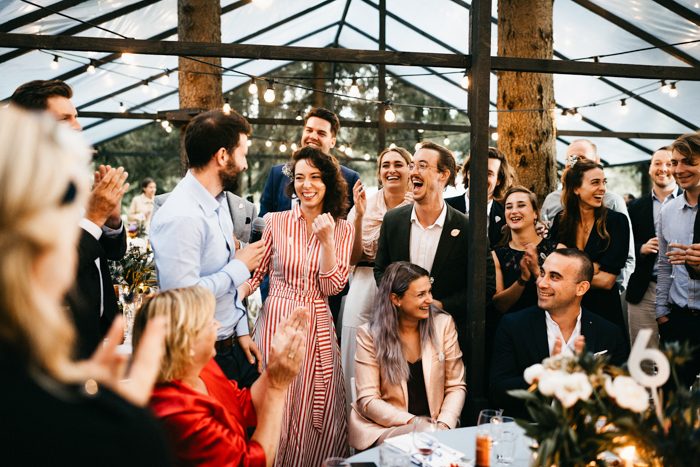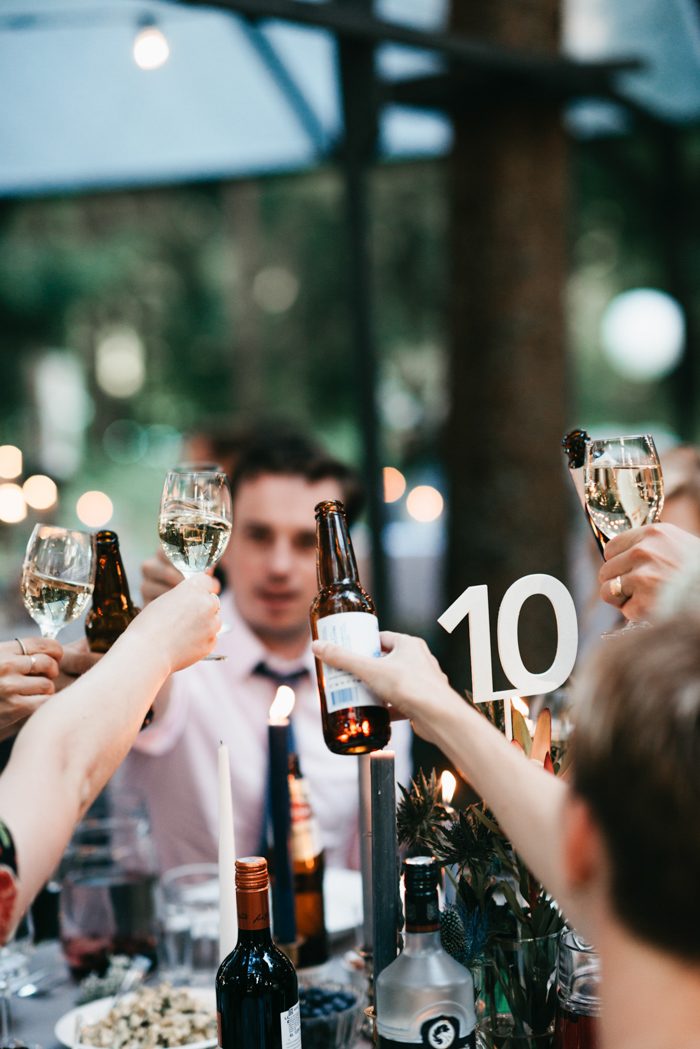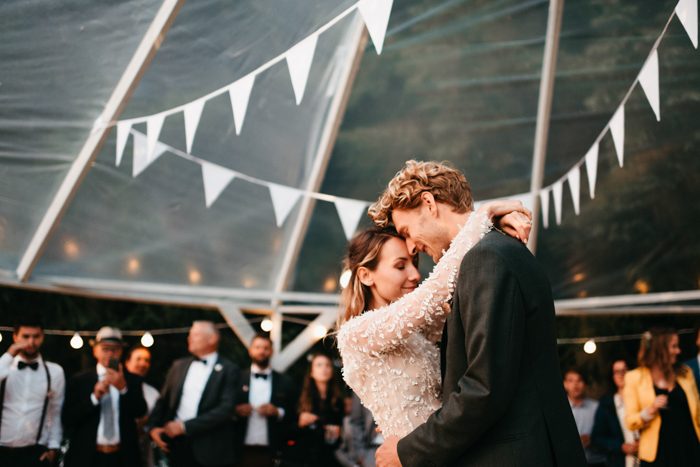 Congratulations to Katja and Tom on the beginning of forever and our biggest thanks for sharing your incredible wedding day with Junebug! Looking for more lakefront wedding goodness? Get ready to fall in love with this elegant rustic Maine wedding at Migis Lodge on Sebago Lake!