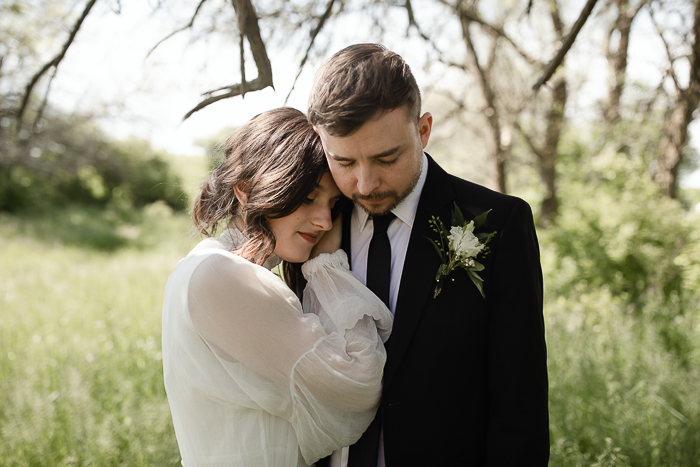 Brooke and Brandon had a clear vision of how they wanted their wedding to look, but more importantly, how they wanted it to feel. With that in mind–and lots of help from loved ones–their beautiful family-owned farm in Dayton, Ohio was turned into the idyllic setting ​​for their perfectly vintage picnic brunch wedding.
Every detail like the vibrantly colored wildflowers, visually stunning charcuterie boards, warm cinnamon rolls, and a fun coffee cart was thoughtfully chosen by the couple to add to the relaxed vibe they wanted.
The Couple:
Brooke and Brandon
The Wedding:
Dayton, Ohio, U.S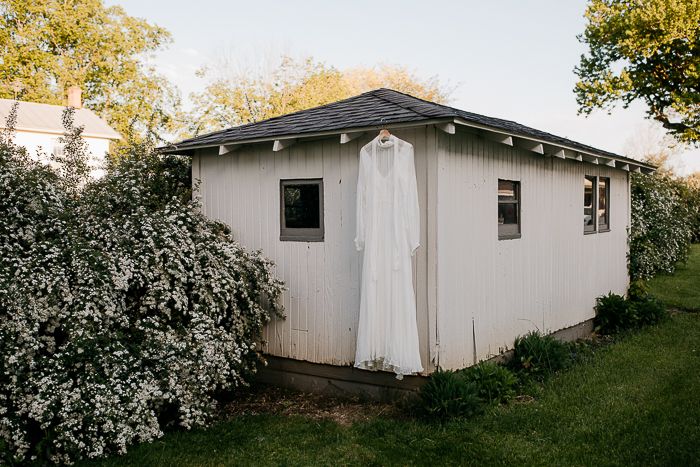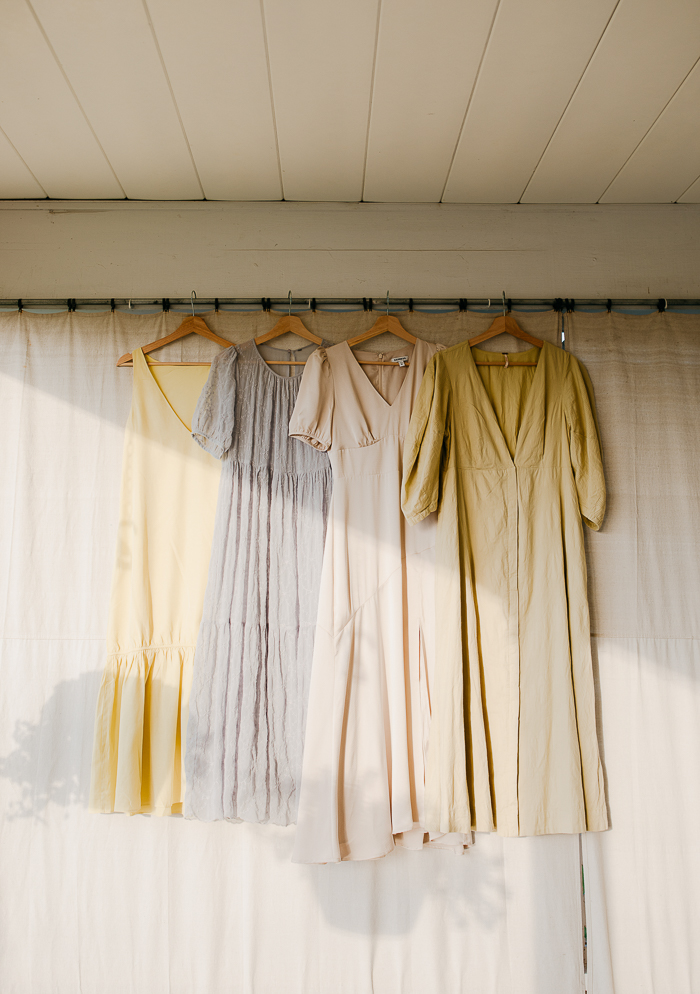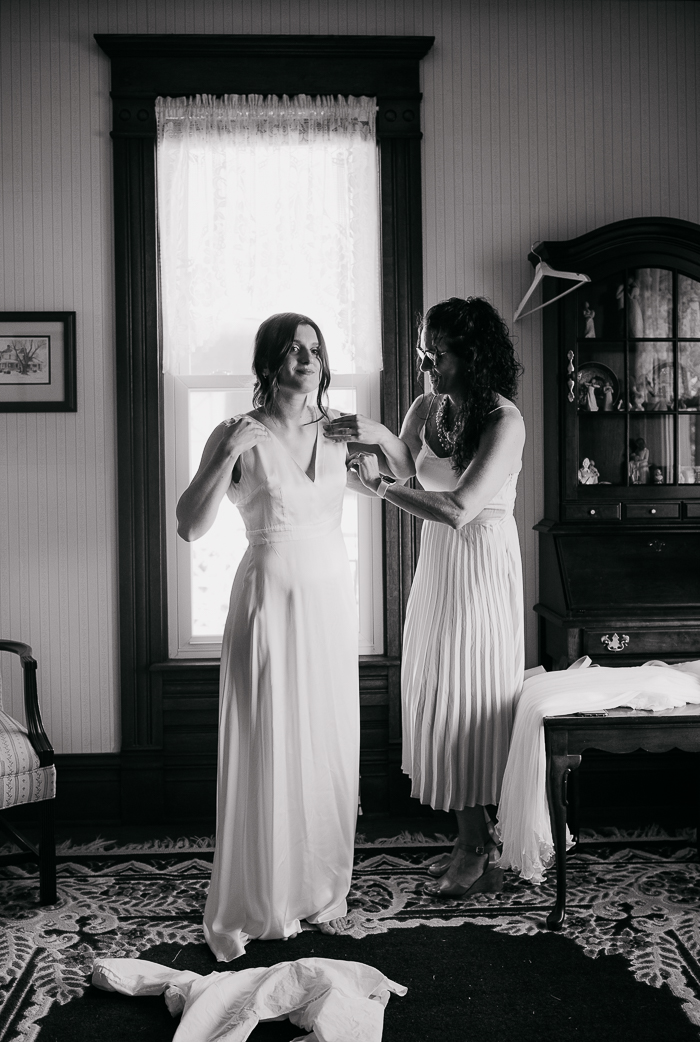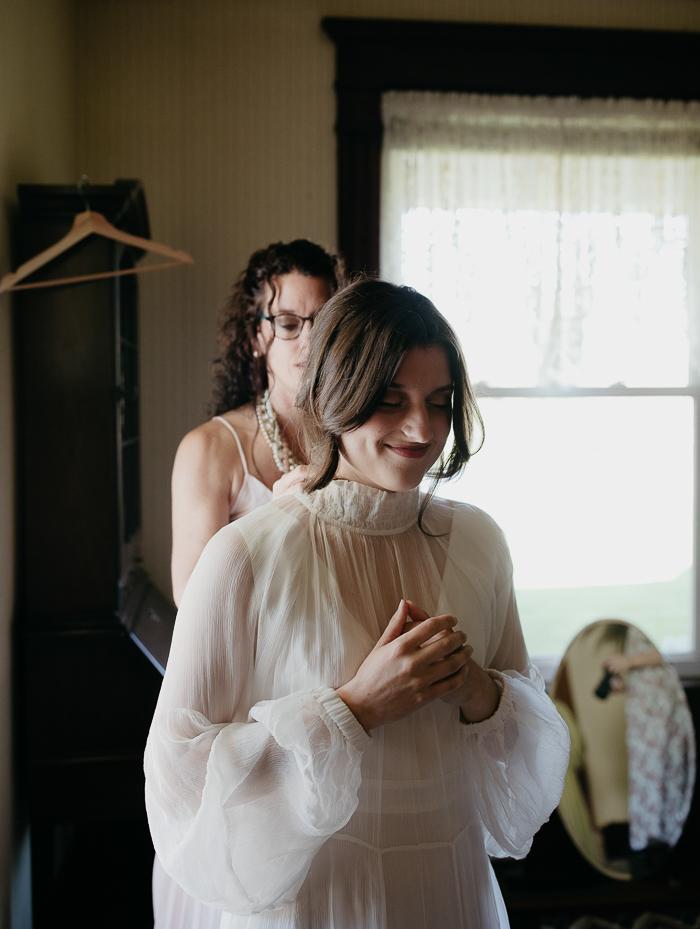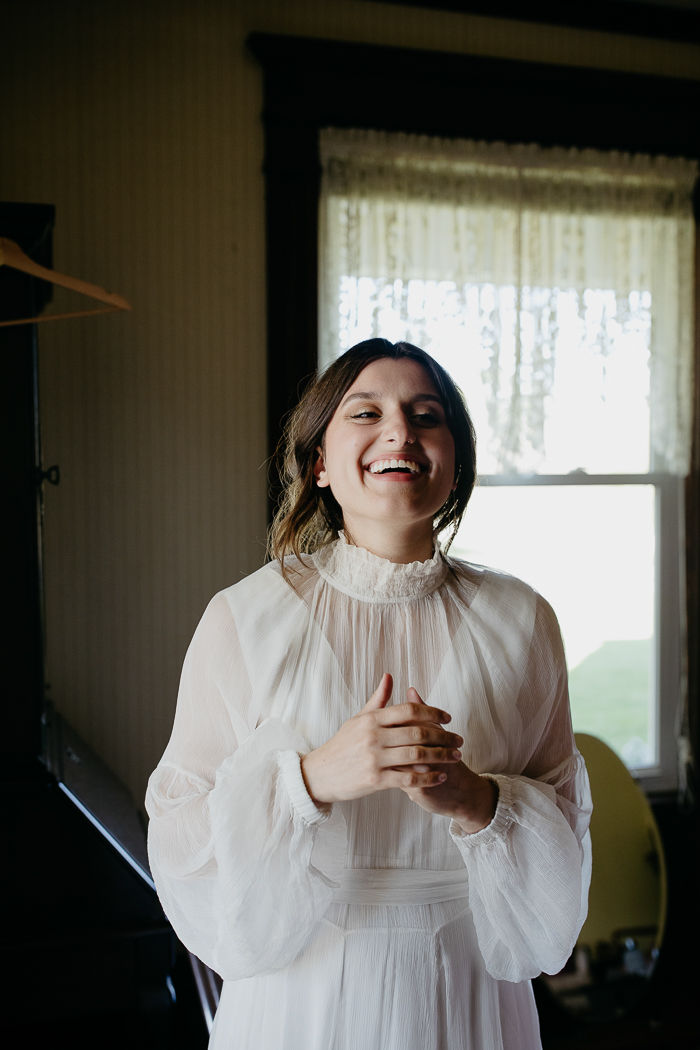 Including Loved Ones In The Wedding Planning
Our wedding was a labor of love since we didn't host it at a traditional venue. My loved ones came together to help in preparation for the day, which I was so grateful for. My advice for any couple planning their wedding is definitely do not try to do it all yourself. That being said, I made detailed calendar-type spreadsheets for each person that I had given a task so that any information they may need regarding times or plans were all at their fingertips. This helped me delegate, not to have to answer lots of last-minute questions, and my mind was at ease knowing what I had delegated was well-organized.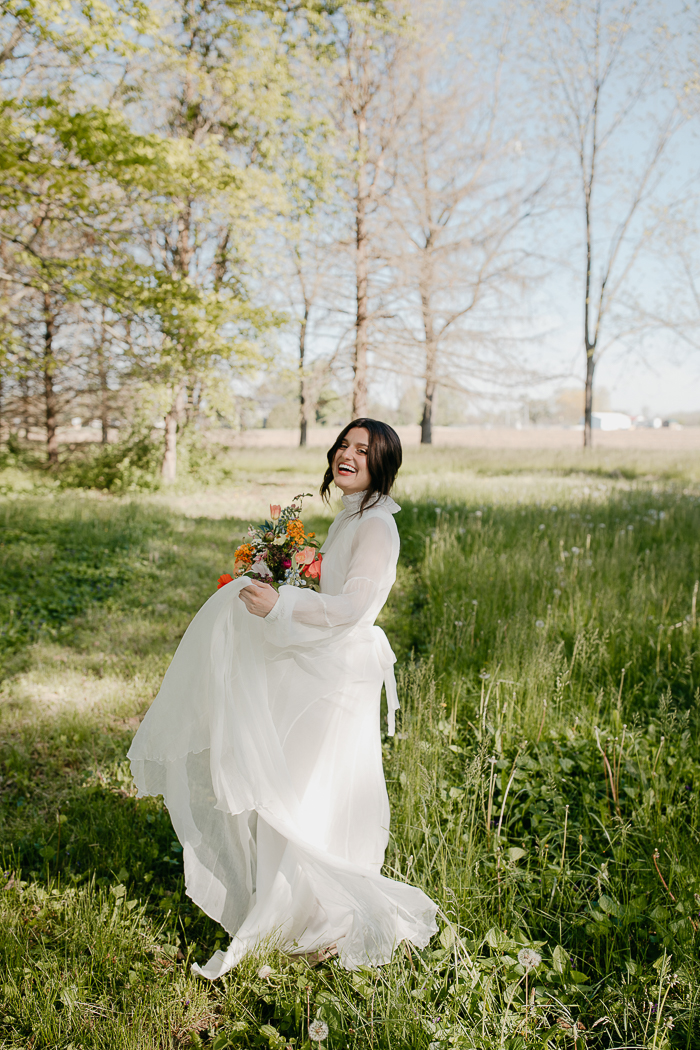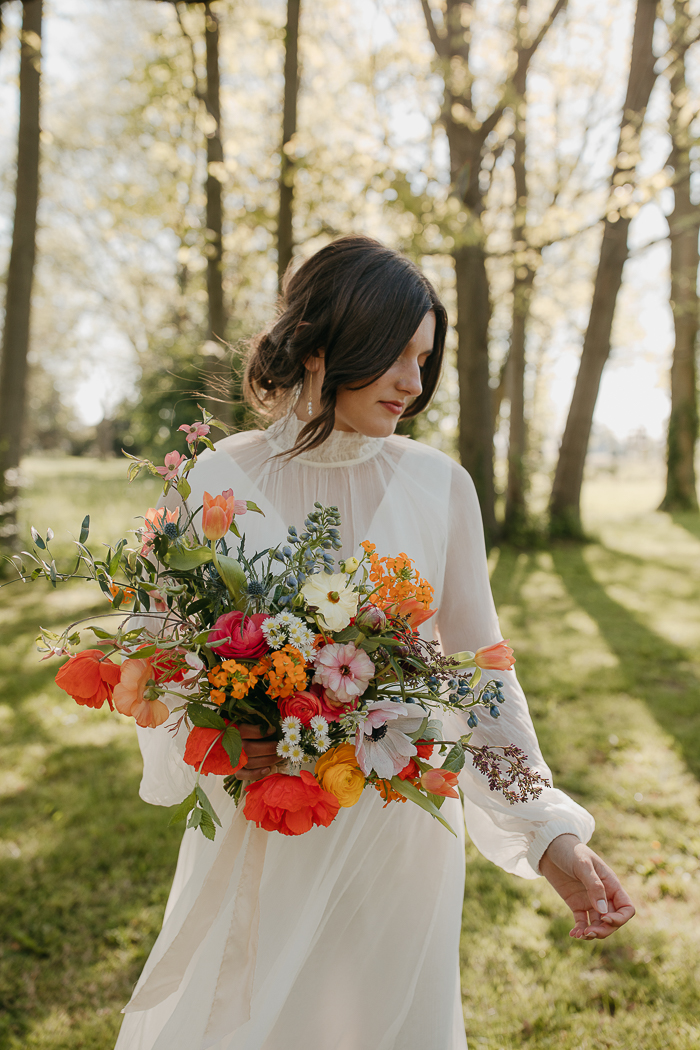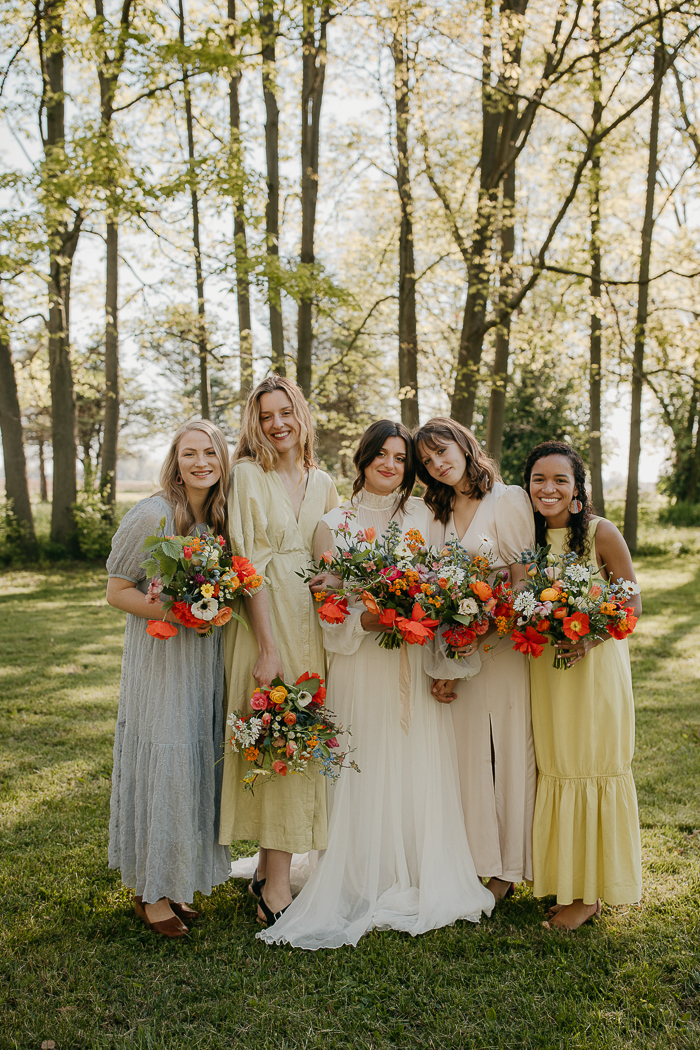 Shop Similar Bridesmaid Dresses: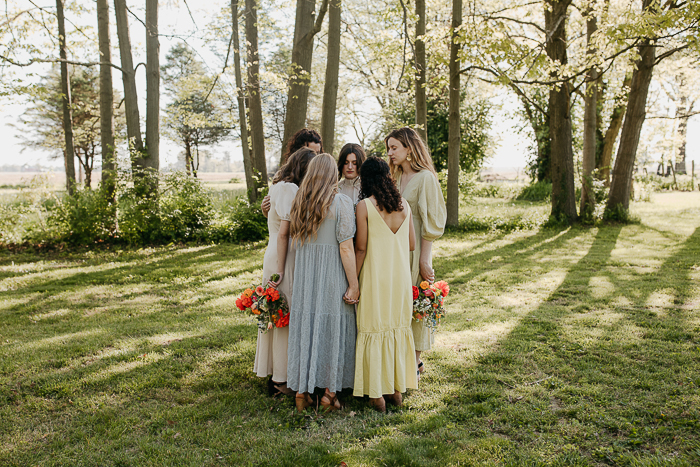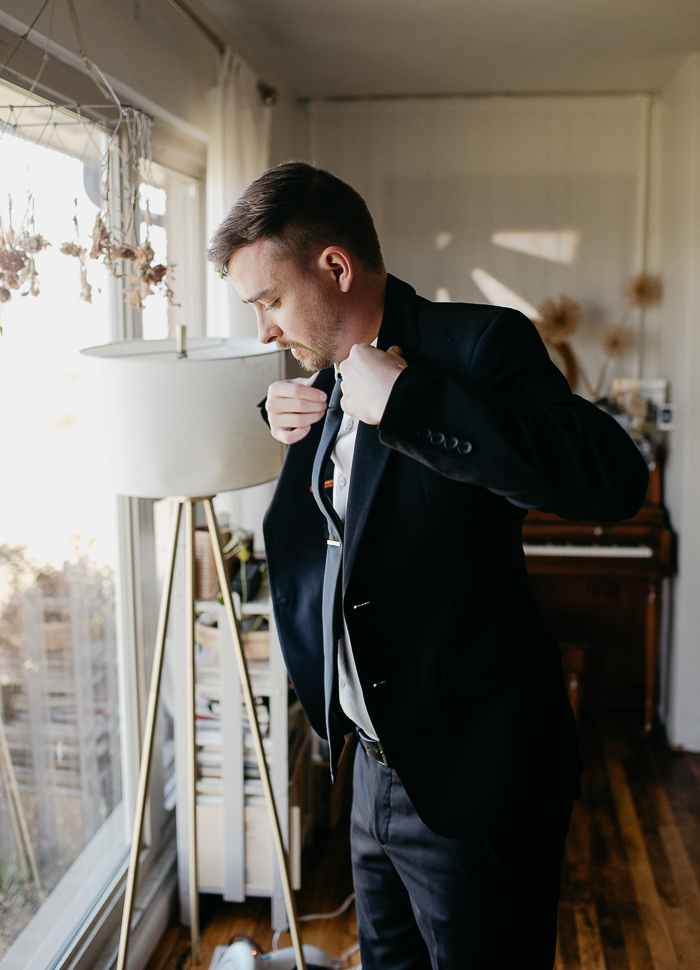 A Special First Look
The most memorable part of the day for me was seeing Brandon for the first time across a little bridge my step-dad built over the stream in our pasture. My dad and I met Brandon there for a moment of prayer before the ceremony. We were a distance away from the wedding guests and it made it such an intimate moment to share with them. I will treasure that forever.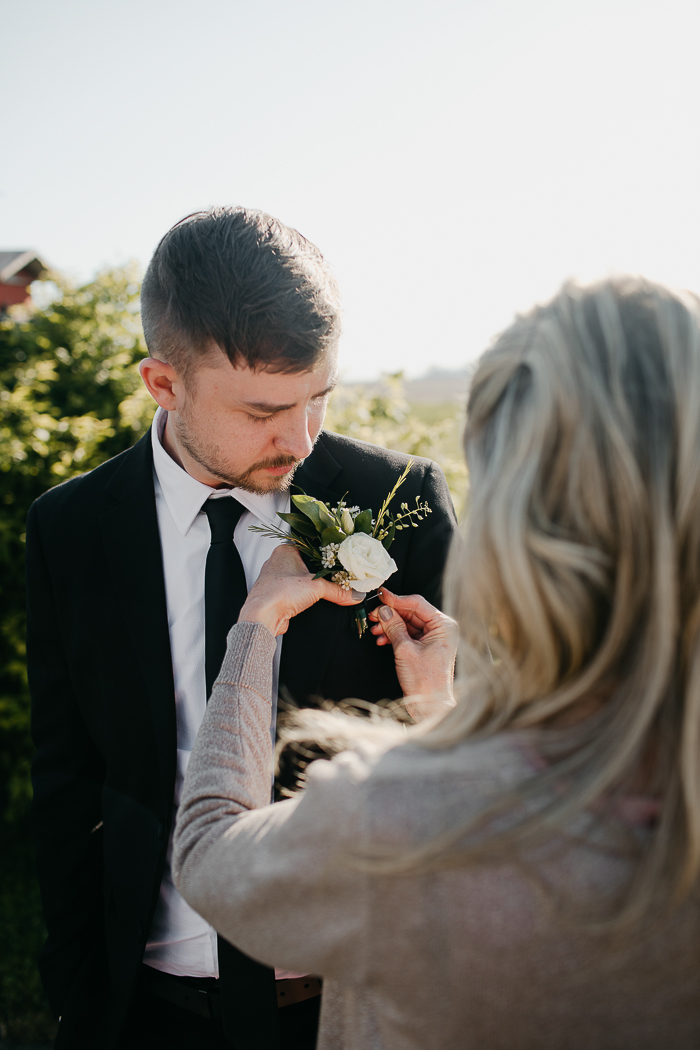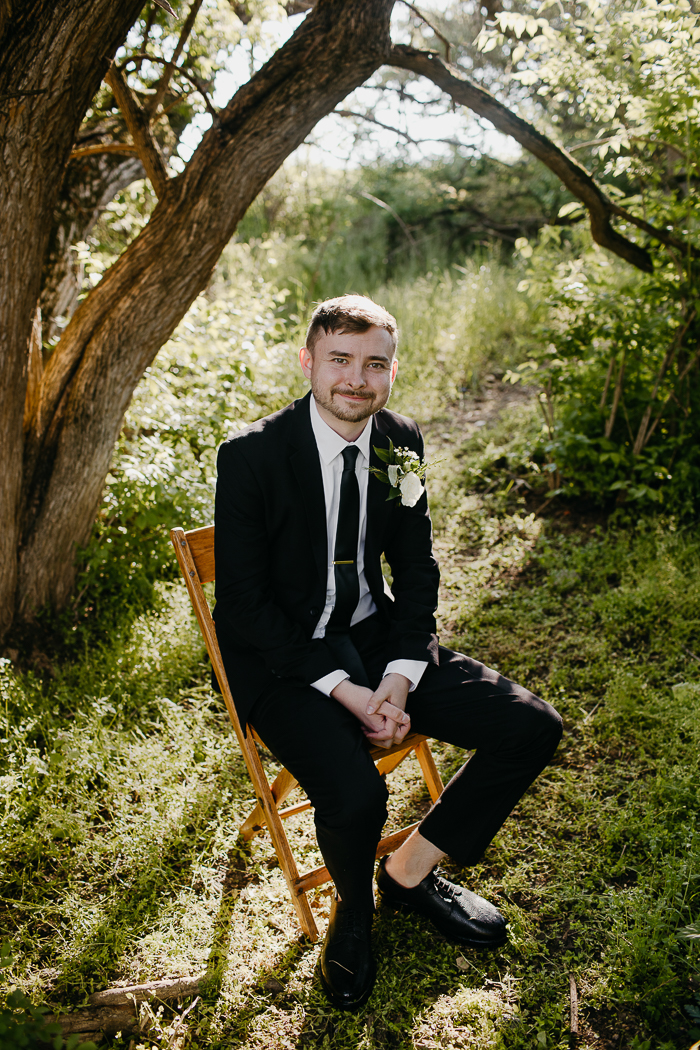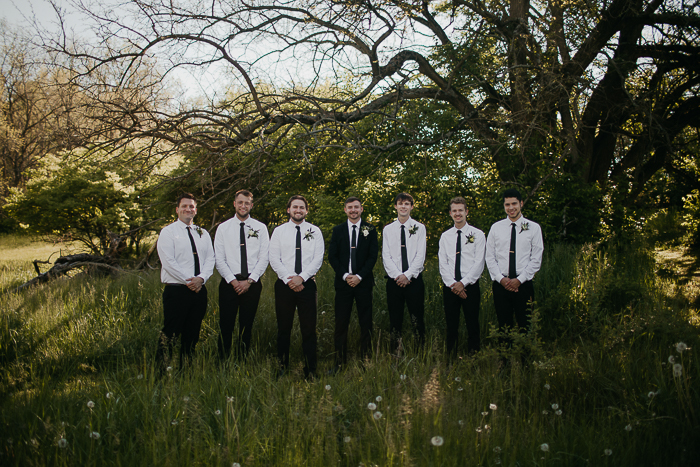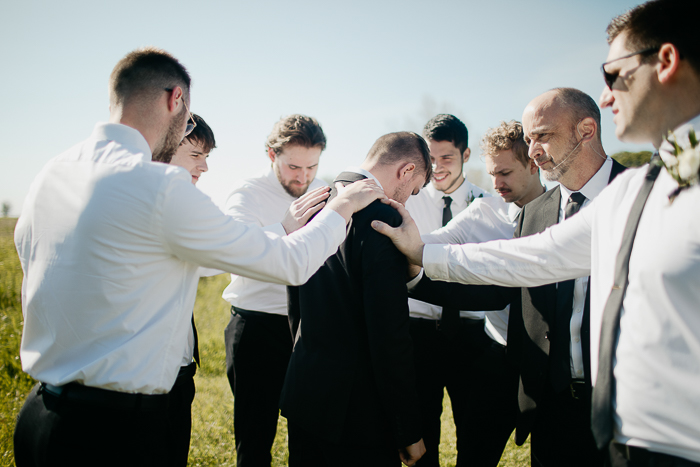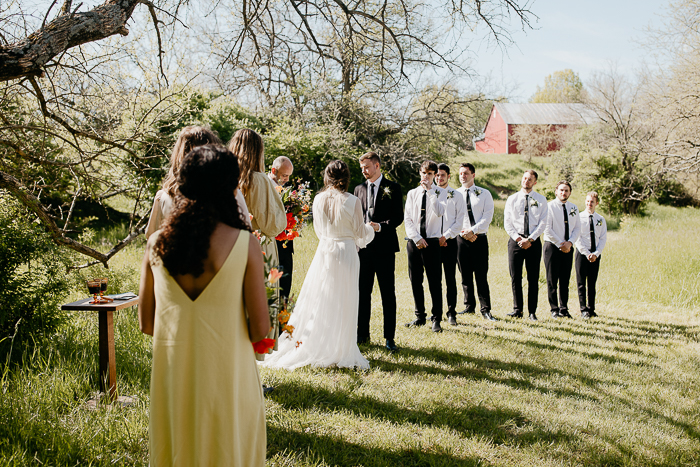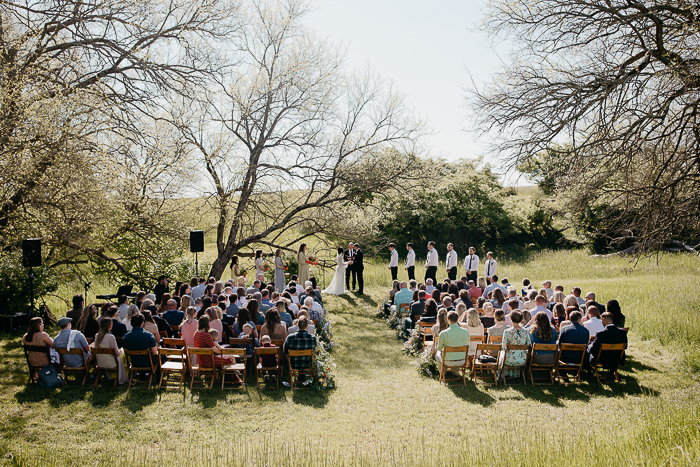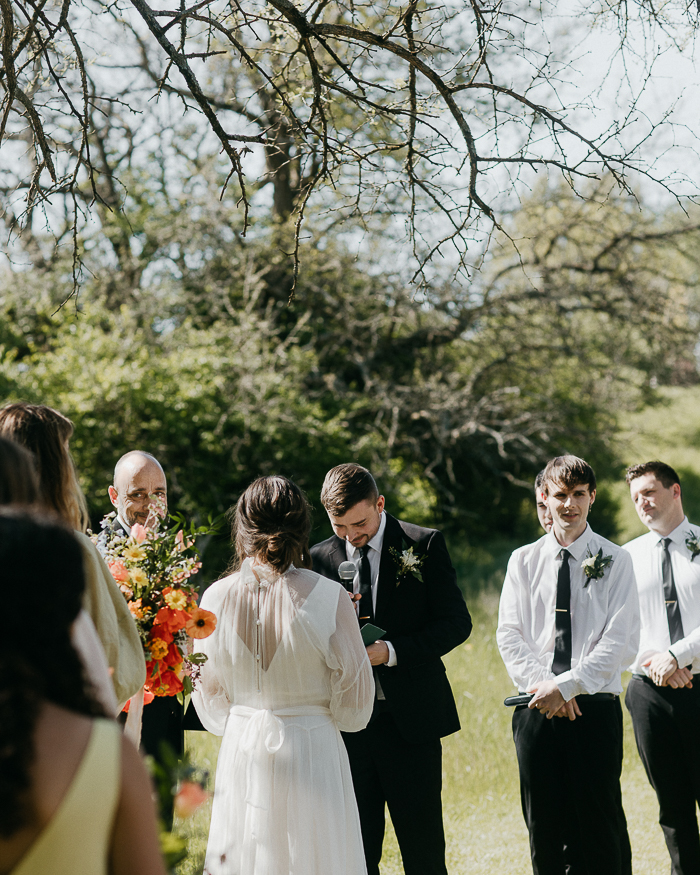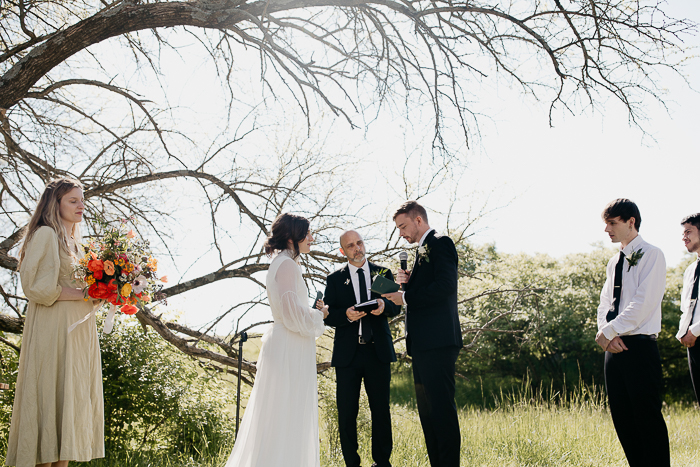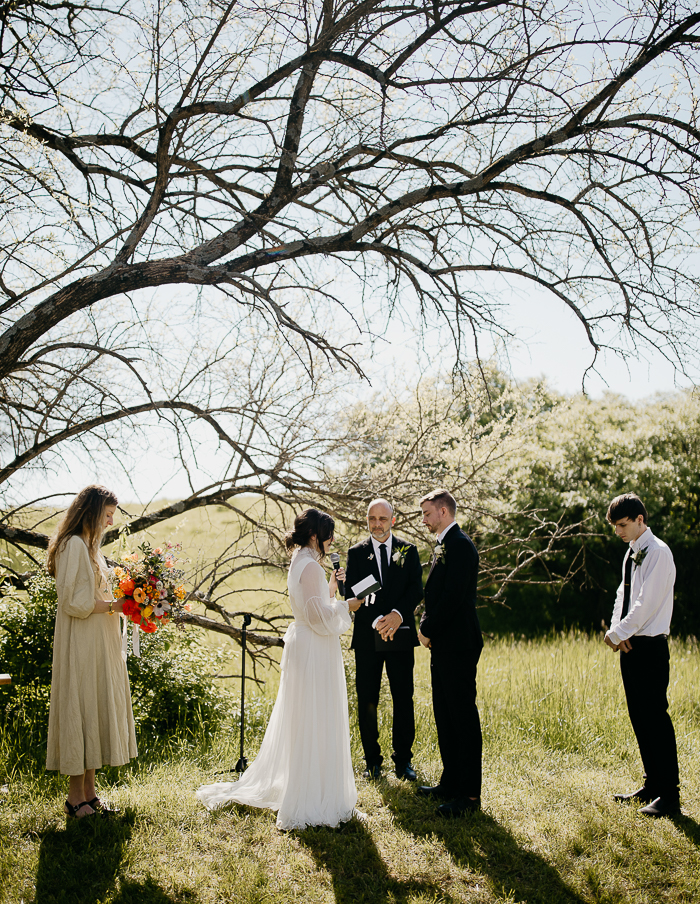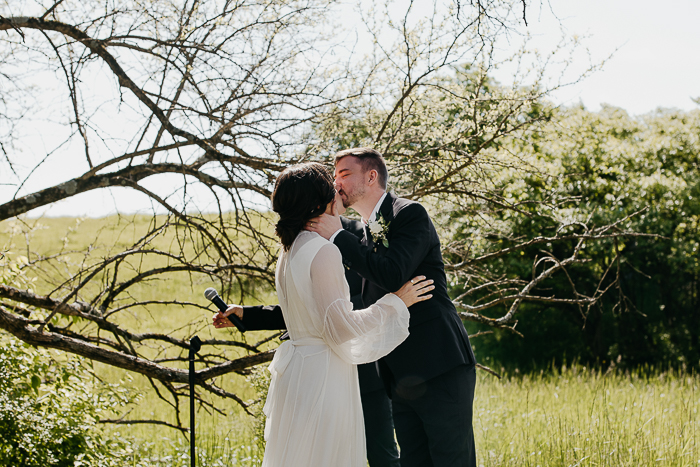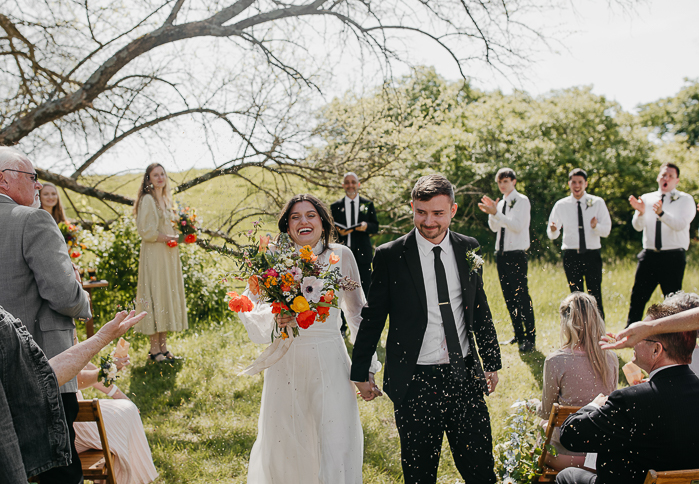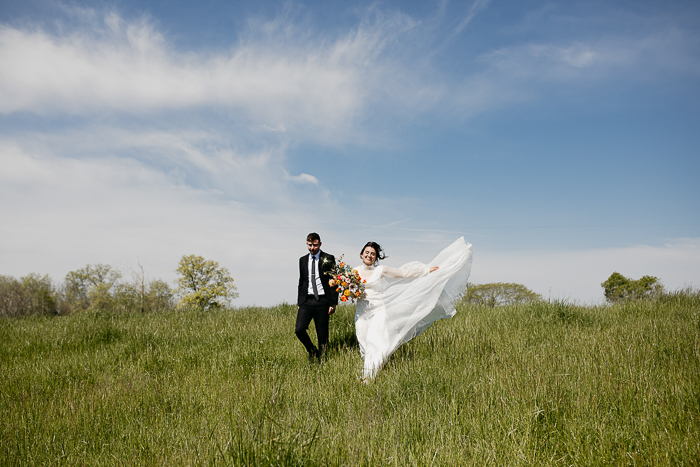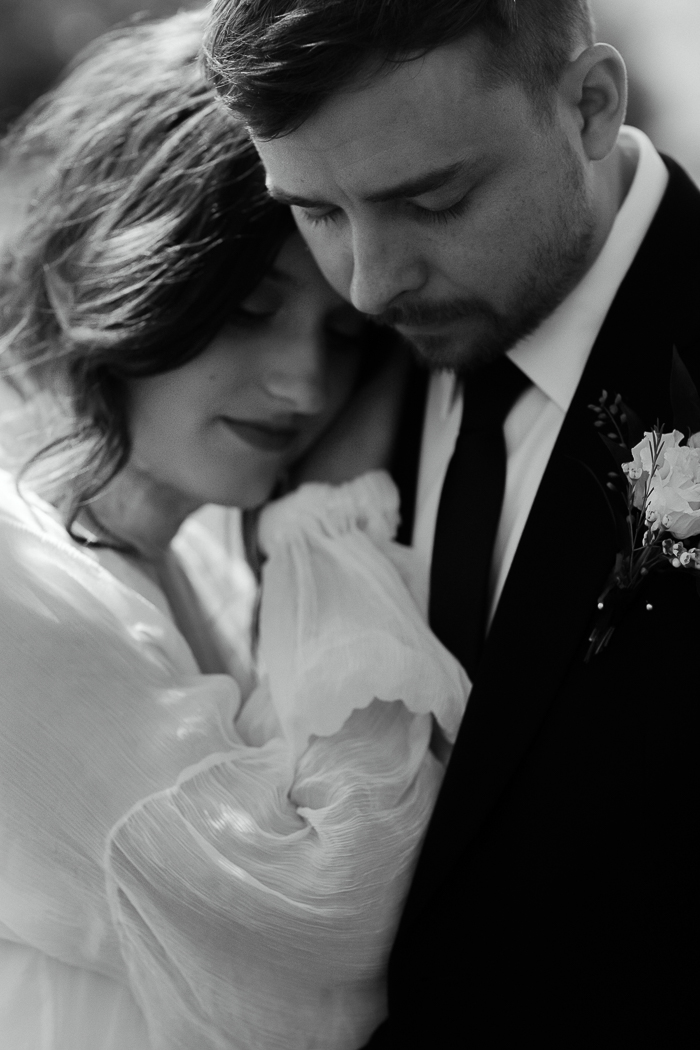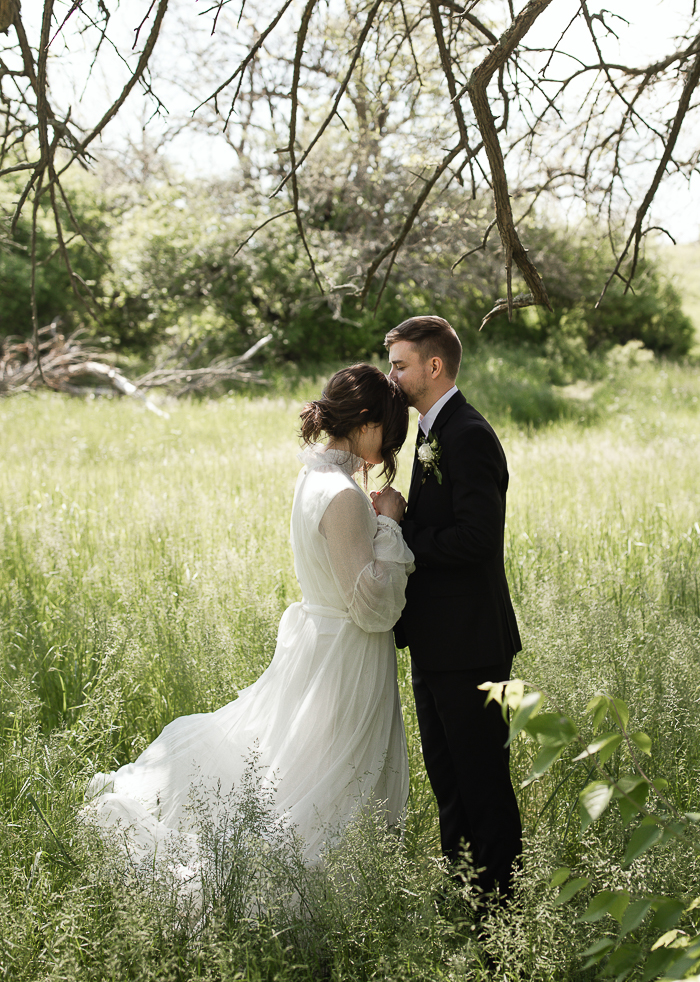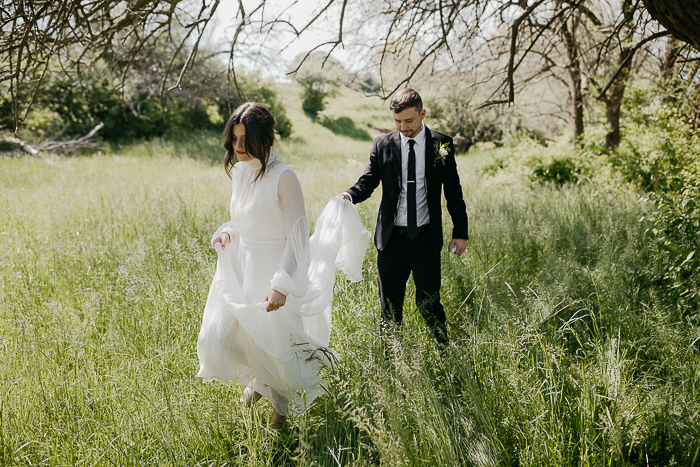 Being Fully Present And Enjoying The Day
I'm so proud that I took the time to enjoy each moment of my day. I laid down every stress and focused on being present. That allowed me to feel at peace and rest in the love of my family and husband. I will always look back on our little morning wedding and appreciate the joy that was shared the entire day.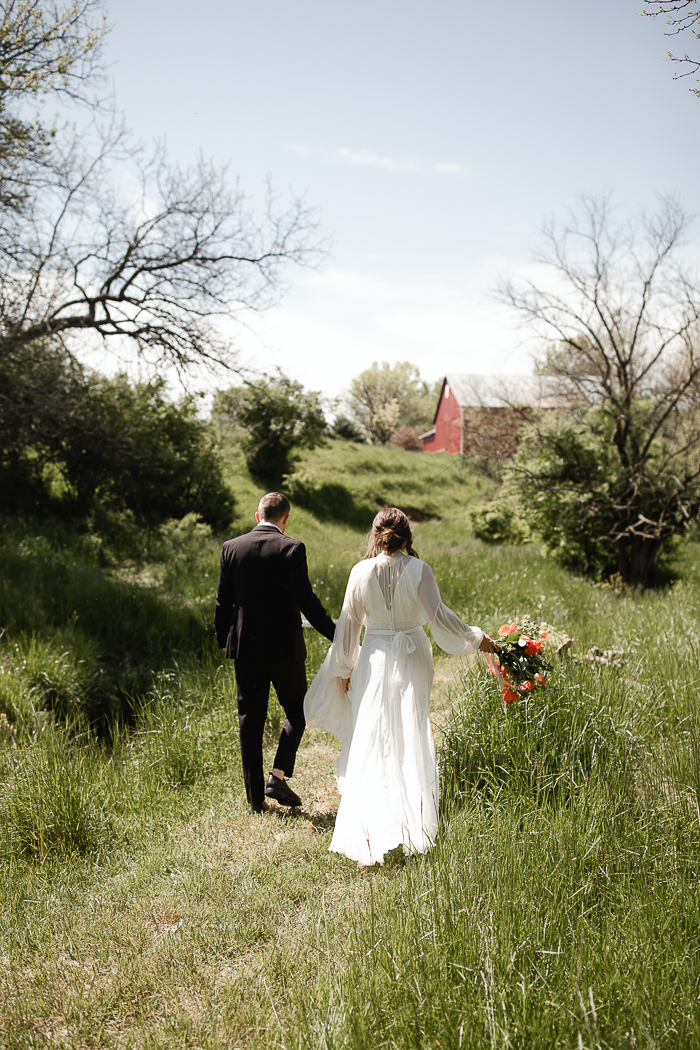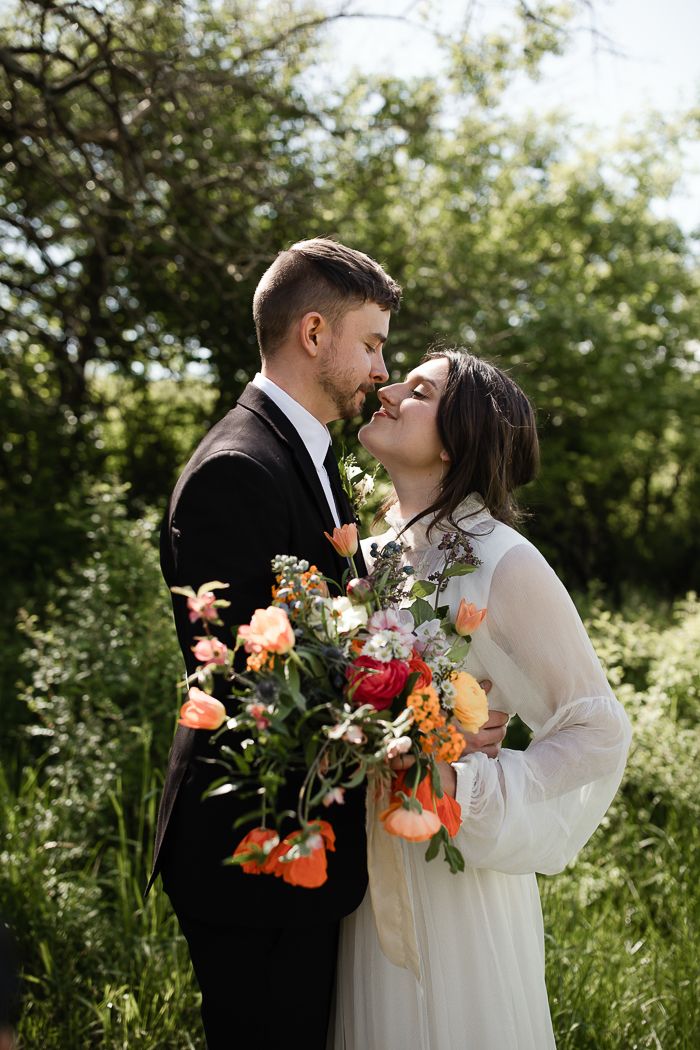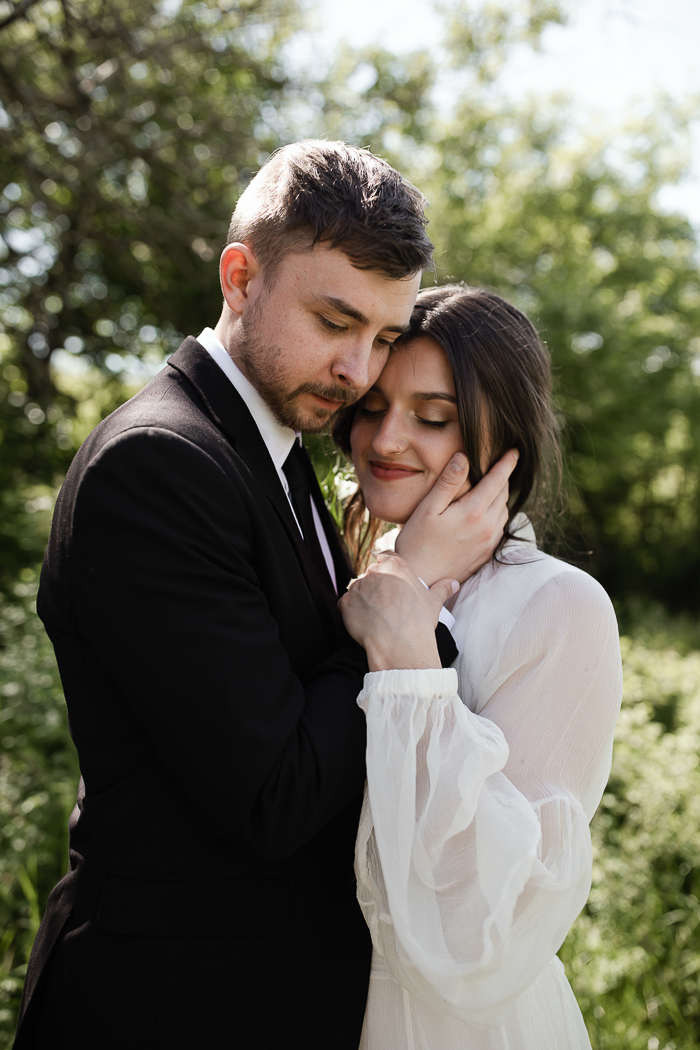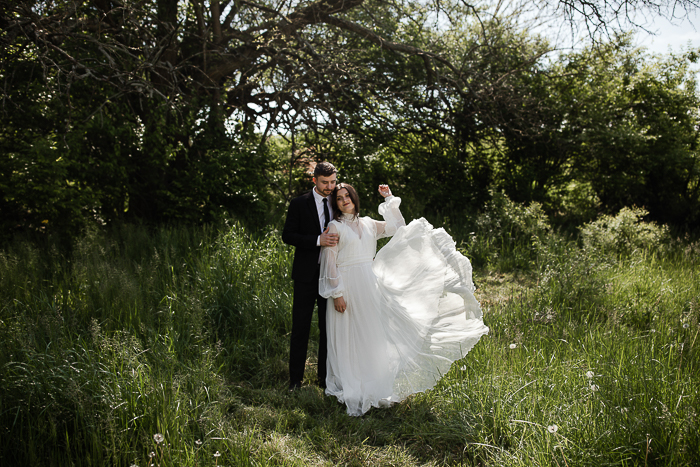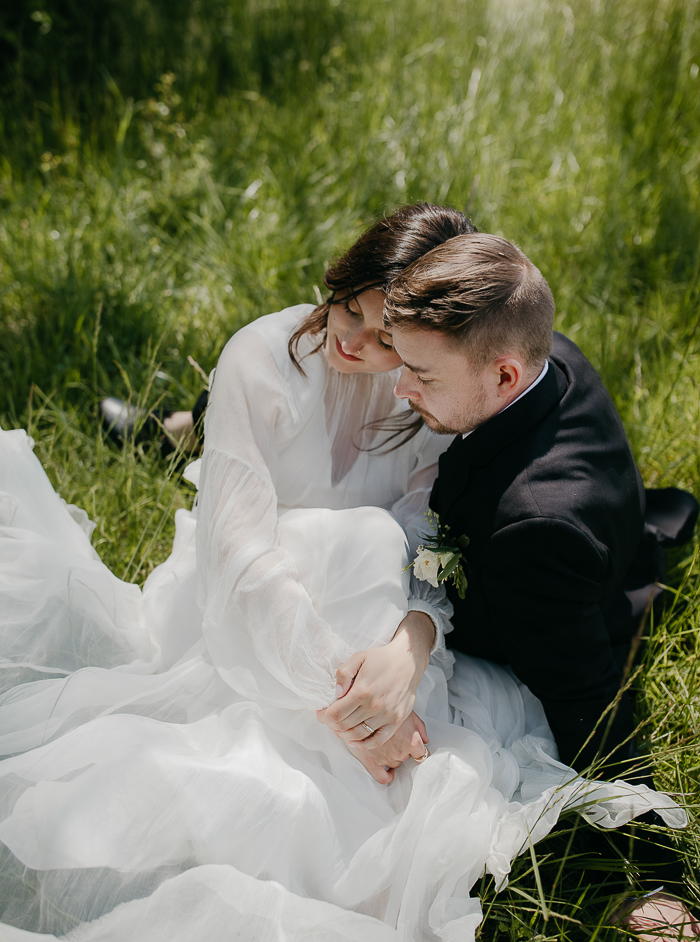 A Casual Picnic Brunch Wedding
Having the low picnic tables felt like a dream that was unrealistic but I'm so thankful we went with it. It created a casual, effortless space for people to hang out. On top of that, I loved the vibrancy of the many colors I chose to incorporate into my day! Altogether it felt young and fresh.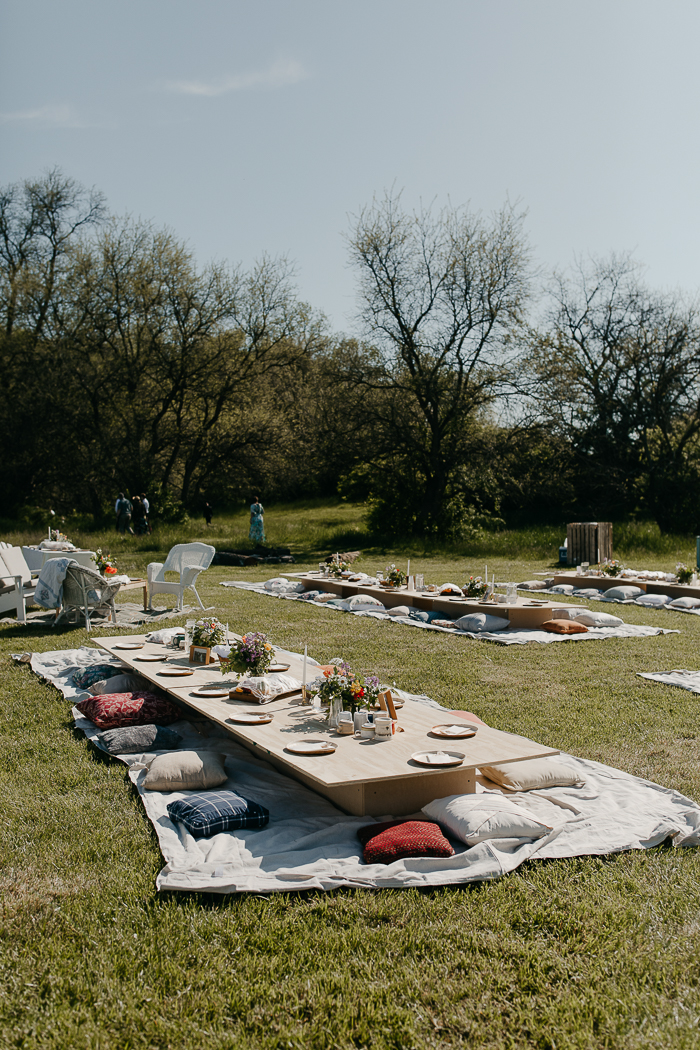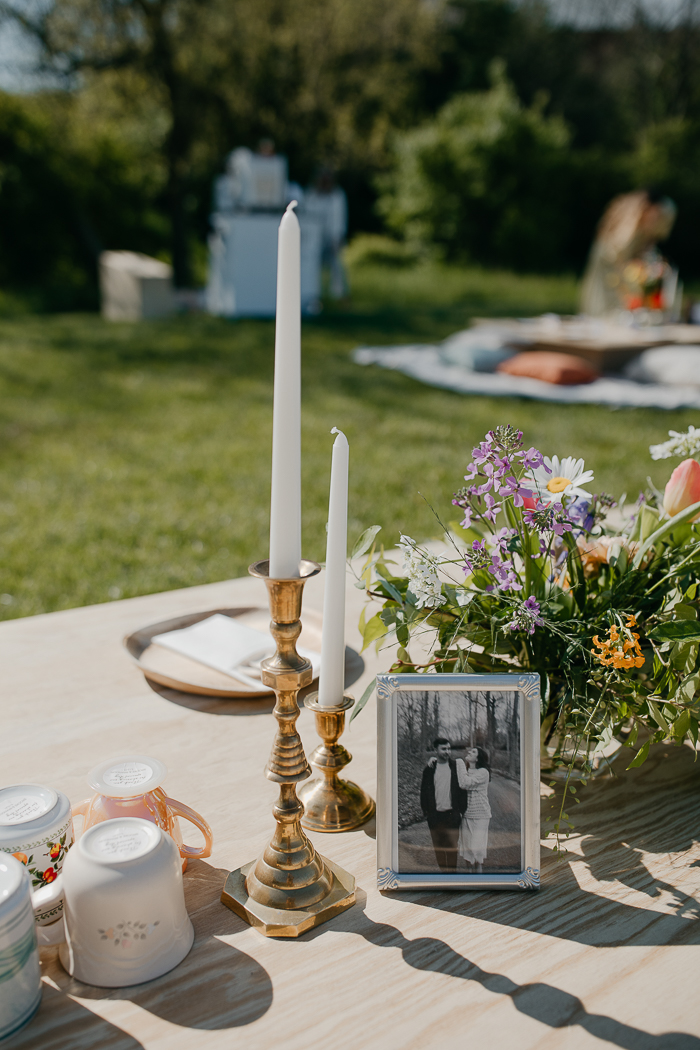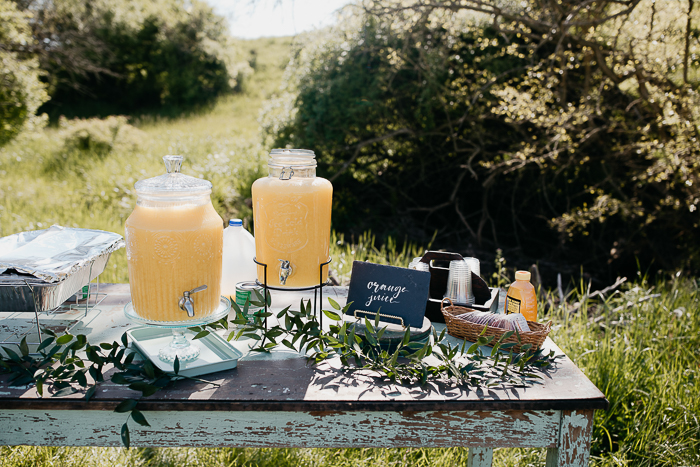 Practical Wedding Favors
I chose to give each of my guests a thrifted mug. I've collected thrifted mugs for years and I thought this would be a useful, cost-effective gift to give away. Our guests were able to choose their mug from their assigned table. Then they used them for coffee during the reception.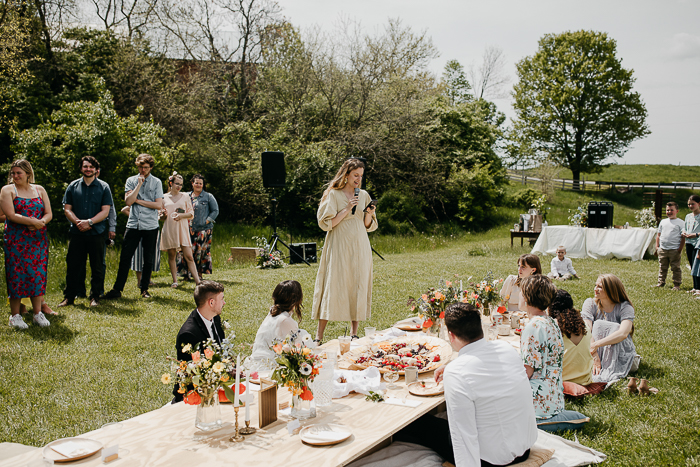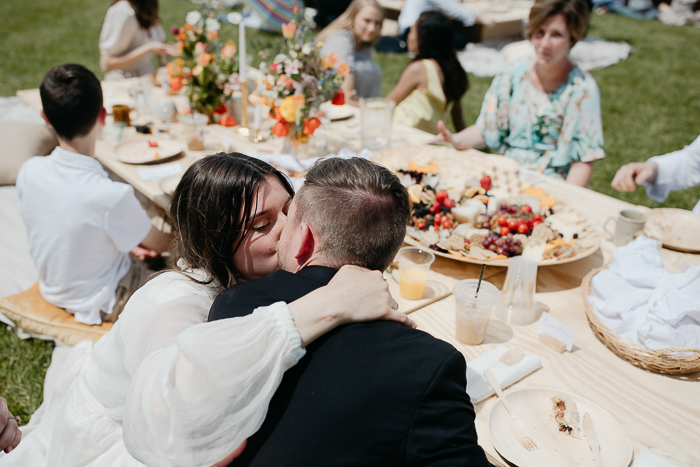 Congratulations to Brooke and Brandon on their picnic brunch wedding! Photographer Eastlyn and Joshua beautifully captured the sweetest moments of this super personalized and casual picnic brunch wedding.
Many couples are rethinking their wedding plans with fresh priorities in mind to make them more intentional and personal like Brooke and Brandon did. Don't be afraid to make your wedding day your way. ​​By staying true to yourself, your partner, and your priorities, you can create a wedding that is authentic, impactful, and meaningful. Get started with our wedding planning checklist!