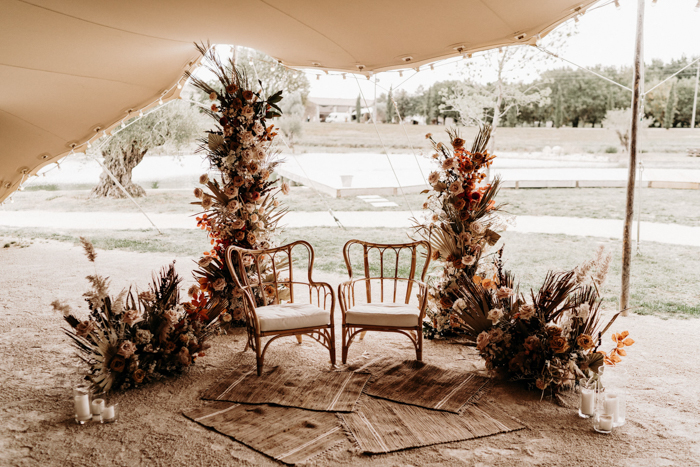 photo by Lorenzo Accardi
If you're planning a wedding for the first time, you likely feel like you've entered uncharted territory. The wedding industry can be a tricky one to navigate—especially with many different vendors who all have different needs and ways of operating! Not to fear, Junebug is here. We've put together essentially everything you need to know about wedding vendor etiquette. We hope these tips will help you understand your vendor's roles a little better and lead to a fruitful and awesome client-vendor relationship!
Starting Your Wedding Vendor Relationship
Question: How do I start my research for wedding vendors?
Answer: When it comes to searching for wedding vendors, there are many places to start. Whether you're using a wedding vendor directory (like ours!) or simply searching on Google, be sure to check for testimonials from past clients. A helpful tip for reading reviews is to look for things that are important to you like great communication or creativity.
Instagram is also a great tool for finding wedding vendors in your area. Pro tip: You can usually get to know a little bit more about the vendors from their Instagram profiles! For example, you can search #portlandweddingphotographer to find wedding photographers in Portland.
Question: Which vendors should I have a phone call or face-to-face meeting with?
Answer: Your wedding vendors are going to be the ones that help make your day the dream you've been imagining. Making sure personalities mesh is extremely important. We always recommend at least a phone call with your vendors before signing on the dotted line. The one exception would be if you're working with a planner. You planner will likely have a list of top-notch vendors whom they've worked with many times and trust. Even then, it never hurts to get on the phone and chat!
Question: How to I find the right vendor for my personality?
Answer: First thing's first: Take some time to think about each of your personalities. In your every-day relationships, what are some of the things you value? Are you more of a type A person who thrives on organization and timely communication or are you a little more go-with-the-flow? These are important questions to ask yourself and your potential vendors during initial meetings!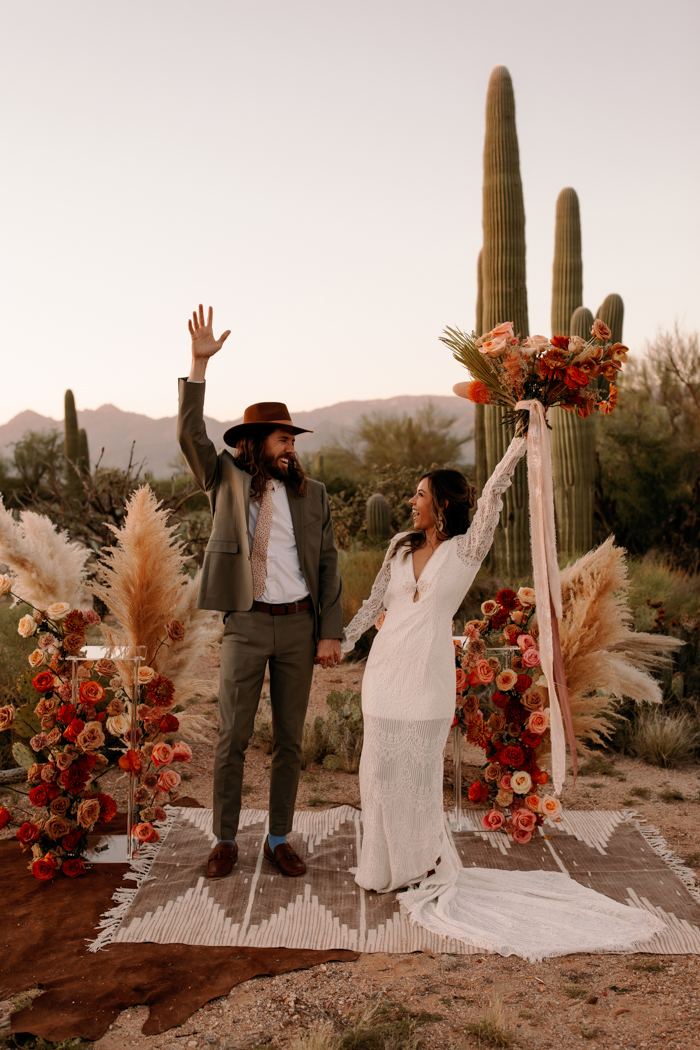 photo by Monique Serra Photography
How To Communicate Expectations
Question: I really would love to meet with my vendor in-person more often. How do I express this to them while still respecting their time?
Answer: We get it. Meeting with your vendors in-person to go over all the lovely things you're excited about only makes sense! First, check to see if meetings or planning time was mentioned in your initial contract or package PDF. If not, kindly reach out and communicate how often you'd ideally like to meet with your vendor. Keep in mind that wedding vendors have opposite schedules as most "normal" weekday jobs. Your vendor is likely working on the weekends and taking a day or two off during the week to take care of their personal life. Respecting your vendor's time and schedule will go along way!
Question: Is it appropriate to text my wedding vendor (especially the photographer, videographer, or planner)?
Answer: We don't recommend texting your vendors unless they've clarified that boundary in advance. Wedding vendors likely are using their personal phones for work, so it's also easier for them to keep track of your request if they're sent in a formal email that can be flagged for response!
"Generally I would say the most important piece of advice is to be open, honest, and courteous with all of your suppliers. Try to gently remind yourself that the professionals you're speaking to are experts in their field, and are sources of very valuable knowledge, insights, and tips – so do listen to their suggestions and warnings. They live and die by their reputation, and have probably built their business from the ground up – their agenda is the same as yours, which is to make sure you have the most amazing day possible." — Valentina Ring, The Stars Inside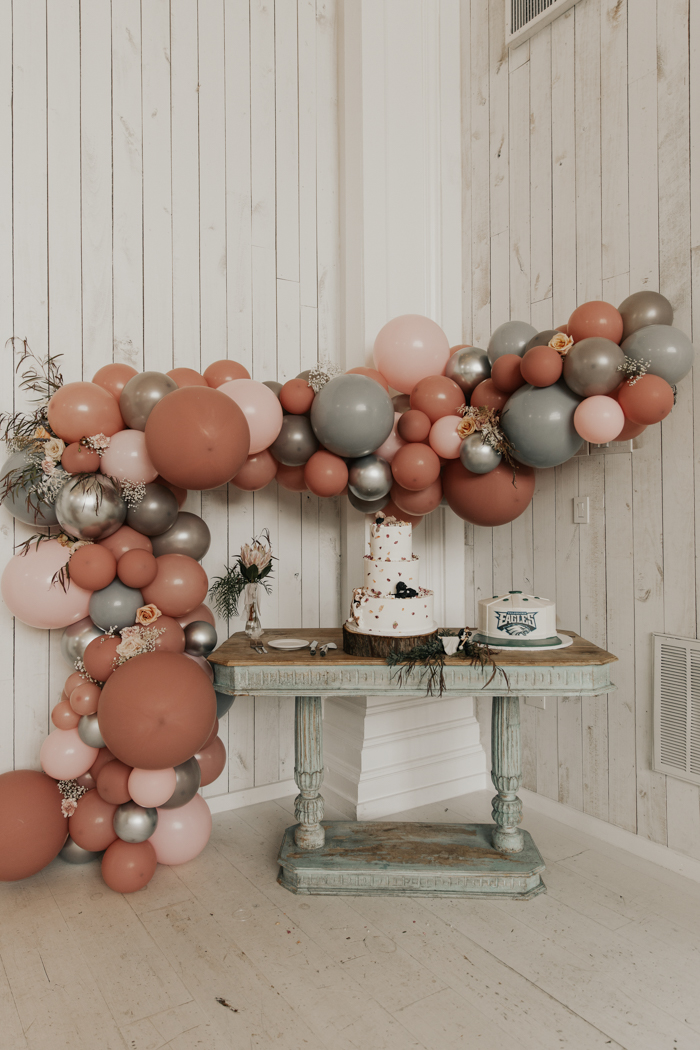 photo by Madison Katlin Photography
Expressing Your Concerns
Question: How do I tell my vendor I need them to respond in a more timely manner?
Answer: If you're planning a wedding, it's likely one of the biggest things occupying your headspace. It's an exciting, and also somewhat stressful, time and you want to make sure you're crossing all the t's and dotting the i's! Remember this: You chose your vendors because they're experts at executing the vision you have in mind. Even though something might seem urgent on your end, there's a chance it might not be as pertinat in based on your vendor's expertise. However, if things seem to be taking an unreasonable amount of time or you're missing key deadlines, give your vendor a call to see if you can work out a plan.
Question: What do I say if I don't like something my vendor has created or done?
Answer: Speak up! There are many kind, respectful ways to let a vendor know that their deliverable doesn't match your vision. Your vendors want your day to be everything you dreamed of—and more—so they should have no problem making a change that will make you happy. However, depending on your contract there may be additional fees involved. Check your contract, and go from there! If this happens on wedding day, stay calm. Have a designated person (MOB, maid of honor, etc.) talk with your vendor about how they may be able to save the day and make the correction.
Question: We're feeling like we need to go in a different direction with one of our vendors. How do we let them go?
Answer: It's never easy realizing that one of your vendors is just not going to work out. As always, check your contract. It's unfortunate to lose out on a deposit, but we encourage you to think about it from the vendor's point of view. The deposit reserves their services on your wedding date—and they've likely been declining other weddings or events because of your reservation. If you feel that the contract terms have not been fulfilled, there may be room for negotiation, but it's common courtesy to let your vendor go without asking for the deposit back.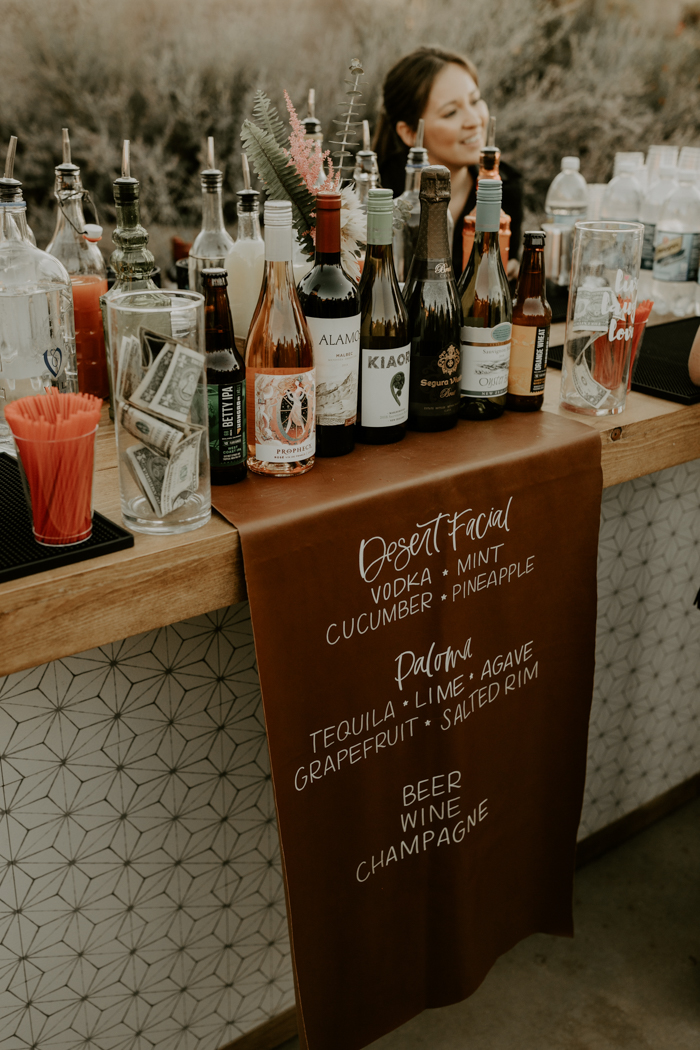 photo by Alyssa Marie Evans Photography
Meal Etiquette For Your Wedding Vendors
Question: Should we feed our wedding vendors?
Answer: Yes! Any vendor who will be at your event for more than five hours should be given a meal. Think about your normal work day: Do you take a break to eat a some point? Chances are the answer is "yes." Your wedding vendors are working hard and putting in both emotional and physical labor for your day. Fueling them with a meal will help them be able to continue to perform at their best throughout the day! Plus, most vendors require a meal in their contract, so you may be obligated to feed them regardless of wedding vendor etiquette.
Question: Do our wedding vendors eat the same meal as us?
Answer: This is a question many couples don't realize until after the wedding! Many caterers will have "vendor meal" options that are usually less expensive than the meal your guests are eating. Depending on your budget and how "well" you want to feed your vendors will determine what kind of meal to order for your vendor team. Generally vendors are all very ready to eat by the time dinner rolls around. While they'll eat about anything you put in front of them, a hot meal goes a long way!
Junebug Tip:
It's a common courtesy to ask your vendors if they have any food allergies regardless of what meal you will be feeding them. This way, they can also prepare to have an alternative meal if there are no options to accommodate their food allergy.
Question: When should our wedding vendors eat?
Answer: This is an important conversation to have with your various vendors. If you are hiring a band, they'll need to work their dinner break into their set. Photographers and videographers will likely prefer to eat when the bride and groom are eating (photos of guests eating their meals are not customary for these vendors to provide coverage of). Planners or coordinators might prefer to eat after all of the guests have been served. If you're concerned about the timing of your vendor's breaks, make sure to ask in advance of the big day so you aren't wondering where they are while they're enjoying dinner!
Question: Should we allow our vendors to drink at the wedding?
Answer: This one is totally up to you. Typically, vendors will not help themselves to alcohol unless their couple has invited them to. So if you want your vendors to feel welcome to a glass of wine or beer on wedding night, make sure and let them know! Your trusted team will likely drink responsibility as to not interfere with them doing their job to the best of their ability.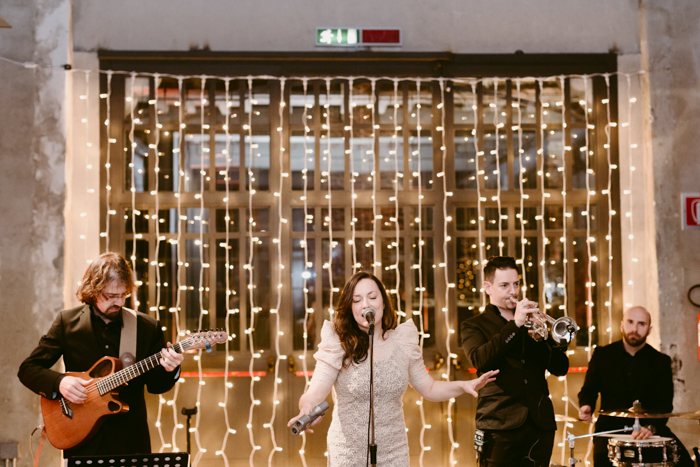 photo by Il Baccello di Vaniglia
Tipping Your Wedding Vendors
Question: Should we tip our wedding vendors?
Answer: In short, yes. Vendors that expect to receive a tip are: hair stylist, make-up artist, live music performers, reception wait and bar staff. It's considered optional to tip your officiant, photographer, videographer, planners, and other miscellaneous vendors. Non-monetary tokens of appreciation can also go a long way with these vendors if you'd like to gift them something to show your appreciation. Pro tip: Factor in a budget for tips and vendor gifts into your wedding budget if that's something you expect to do.
Question: How much should we tip our wedding vendors?
Answer: It truly depends on the vendor. For vendors like your hair stylist and make-up artist, a tip of 10-20 percent is considered custom. Food and drink vendors might add the tip into their package. If you're planning on tipping your photographer, videographer, or planner, a gesture of $50 – $200 or a nice gift is appropriate.
Question: When should we give our vendors their tips?
Answer: If you've hired a planner or coordinator, they will be able to distribute the tips for you at the end of your wedding night or when each vendor finishes their time of service.
Question: We would rather give our vendor a gift instead of a tip. What are some ideas for wedding vendor gifts?
Answer: Gifts are a great way to show appreciate to your vendors who aren't expecting a tip! Wedding vendors work long hours, so spa gift certificates or products are always nice!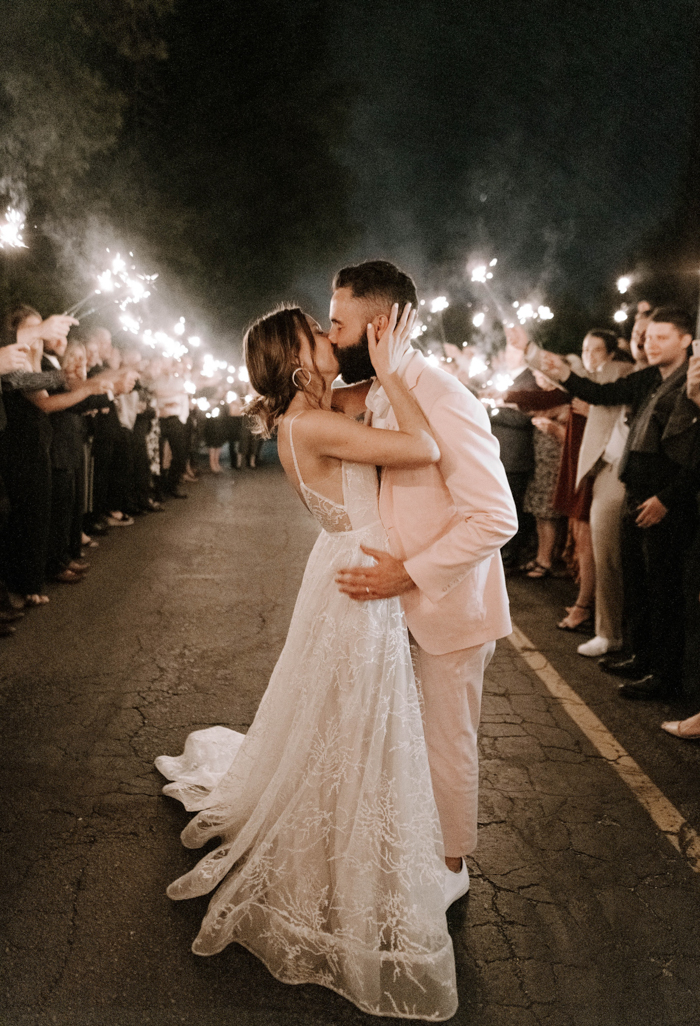 photo by Peyton Rainey Photography
Common Courtesies After The Wedding
Question: Should we send a thank you note to our wedding vendors?
Answer: Wedding vendors typically put a lot of heart into your day, as they know how important it is to you. While thank you notes to your wedding vendors are not expected, it's a gesture that will likely make their day!
Question: If we want to submit our wedding to be featured, should we ask the vendors first?
Answer: Yes! If you haven't noticed, we love featuring real weddings on our blog! We do, however, recommend you reach out to your vendors and make sure they're OK with being included in the post. Your photographer will also have to provide permission for wedding blogs or publications to use their images. Many blogs, including Junebug, also require exclusivity for features. This means that you should ensure your vendors haven't submitted the blog for publication elsewhere and avoid any mix-ups in duplicate features!
Question: A brand or business wants to use our wedding photos for their marketing purposes, do we need to ask our photographer for permission?
Answer: Yes, yes, yes! Again, check your contract. There's likely a clause about not using the photos for commercial purposes. To make things easy, simply forward or e-introduce the brand or business to your wedding photographer and let them take it from there!
Question: My wedding vendor hasn't posted about my wedding on their social media accounts. Should I be upset?
Answer: Social media has forever changed the wedding world! We know it can be exciting to anticipate your wedding vendor to post about your wedding, but it's not required. You hired your vendor to perform a service for you, and if they did that, then that's what counts! Don't be discouraged if you don't see your wedding vendor(s) post about your day. It does not reflect the quality of your wedding or their feelings toward you. Remember that wedding vendors use their social media accounts as marketing tools for their businesses. In a saturated industry, there are many factors that go into the content these businesses post on their accounts. But, in case no one has told you: You rock, babe, and so did your wedding!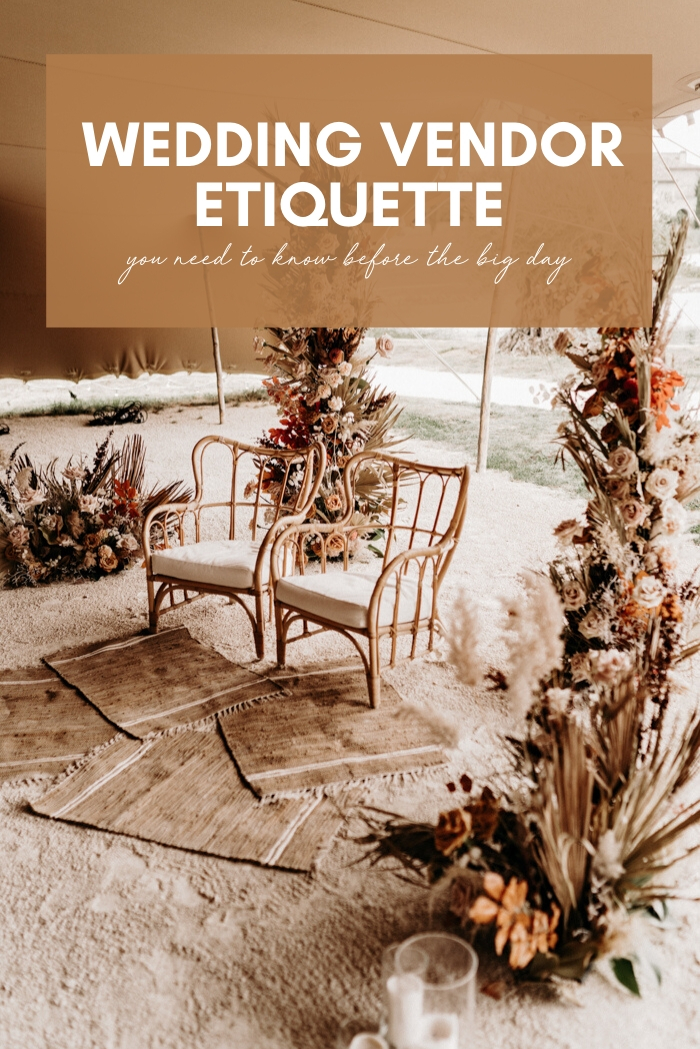 photo by Lorenzo Accardi
We hope you learned all the ins-and-outs of wedding vendor etiquette! Searching for more wedding planning advice? Don't miss our ultimate wedding planning guide for an easy-to-follow process that makes wedding planning a breeze.