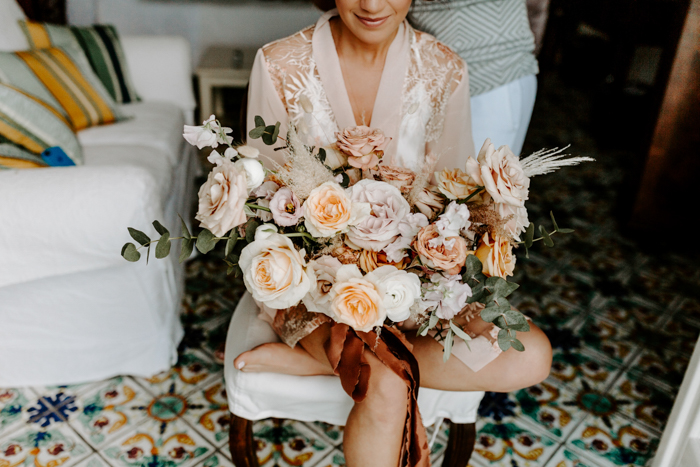 photo by Karra Leigh Photography
Imagine this: It's the end of your wedding night. You've just exited the venue and said "goodbye" to all of your guests. A getaway car whisks you away—hopefully headed to a cozy hotel or maybe out to a bar with the closest members of your crew. You did it! Whew!
Back at the venue, your photographer and videographer are packing up their things, the florist scurries around to gather leftover arrangements before everyone has to get out (your vendors will refer to this as the strike time). There's still a buzz of excitement in their hearts—and, realistically, a bit of relief and exhaustion from the diligent work they've done to make your wedding dreams come true. In the middle of the hustle and bustle, your planner hands them an envelope.
What's in the envelope? A tip. Or, maybe a handwritten note. We'll get into those details in just a minute.
We Feature Vendors
Before we continue, we wanted to make it clear that Junebug proudly features a carefully selected bunch of the world's best photographers, planners, florists, DJs, and more. We even talked to a few of them for the purposes of writing this article. So, whether you stumbled upon this blog post wondering about the etiquette of tipping the team responsible for your beautiful day, or you're genuinely interested in our two cents, we hope you'll find the—seriously—unbiased answers you're looking for.
In this article we cover the following questions about tipping your wedding vendors:
Should I tip my wedding vendors at all?
Which vendors should we tip?
How much do we tip each vendor?
What are some alternatives to cash tips?
You should leave this article feeling confident about tipping—or not tipping—your wedding vendors.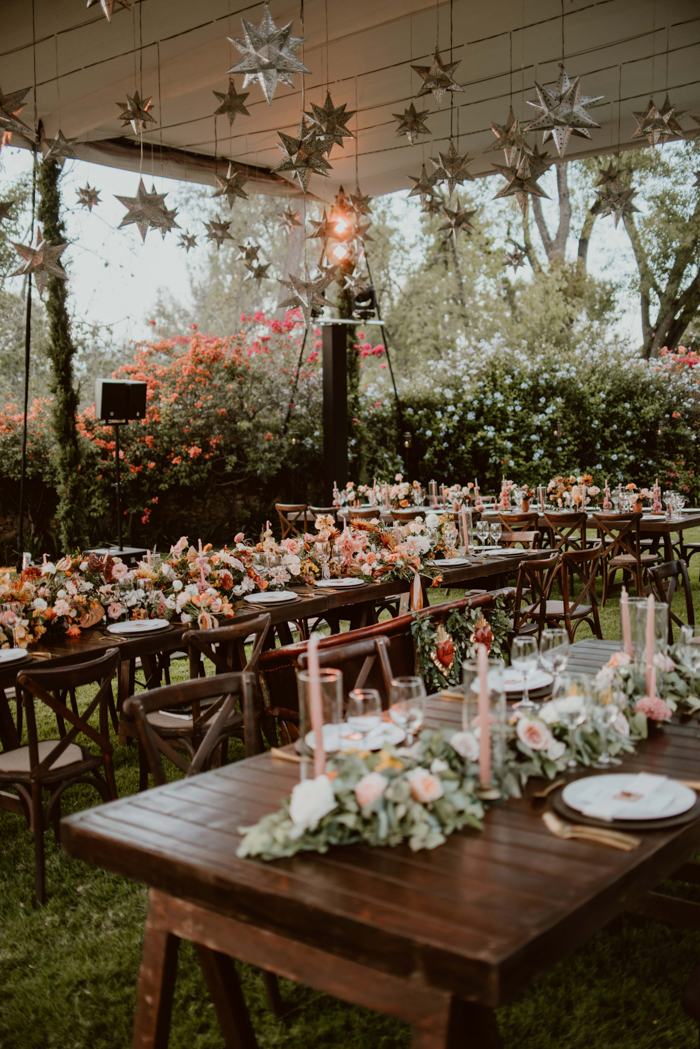 photo by Los Ébano; see more from this real wedding here.
Tipping Wedding Vendors Internationally
When we sat down to write this all-encompassing totally helpful article for you babes, we got to thinking about our international couples and jetsetters who tie the knot abroad. Since Junebug is based in America—Austin, Texas to be precise—we took to our trusted planners around the world to provide their two-cents on tipping. As expected, tipping varies quite a bit by country.
Wherever you choose to get married (have we mentioned we love destination weddings?), make sure to familiarize yourself with the country's tipping practices. Ask your planner, venue, or other vendors about gratuity expectations. If you've chosen your team responsibly, we're sure they will provide you with all the information you need—without taking advantage of you.
Here's What Some of Our International Planners Had to Say:
Henny, The Wedding Mood — Bali, Indonesia
The wedding and event industry in Bali doesn't get tipped at all. As an independent planner, we can't rely on tips, and since the entire wedding is fully paid off before the event even starts, neither the guests nor the couple carry cash with them.
"Cash and carry" beverage bars on private, high-end events are an almost unheard of thing. The guests of a destination wedding pay so much for their flights and accommodation to celebrate with the couple that it's an unspoken rule that guests would never be expected to pay for their drinks at the bar, for instance. I could imagine that a guest or couple would tip maybe the wedding singer, DJ or other performers if they were absolutely over-the-top amazing, but again, if it's an expat I don't think they would do that.
Mango Weddings — Riviera Maya, Mexico
Tipping is an ambiguous topic here in Mexico. While everyone of course is happy to get tips anytime, it's not a common practice by local customers. What we tell our international clients usually is that they are welcome to tip anyone they feel provided exceptional service.
Transportation drivers do rely on tips to survive. Tip depends on the distance, but anywhere from $5 to $10 USD per trip is considered generous.
Marie Alsleben Wedding Planning & Design — Düsseldorf, Germany
Well here in Germany, it's very relaxed. It's common that you tip the service in the venue. Normally, in Germany it is 10% in a restaurant, but as we are talking of thousands of Euros, it's common that the couples give about 3-4€ per guest. So, if they have 100 guests, they would tip the service with 300/400€.
A lot of couples invite the photographer, DJ, and wedding planner for the dinner, so that can be seen as a kind of a tip. Also, a lot of couples write a short letter to the vendors and give them a little present.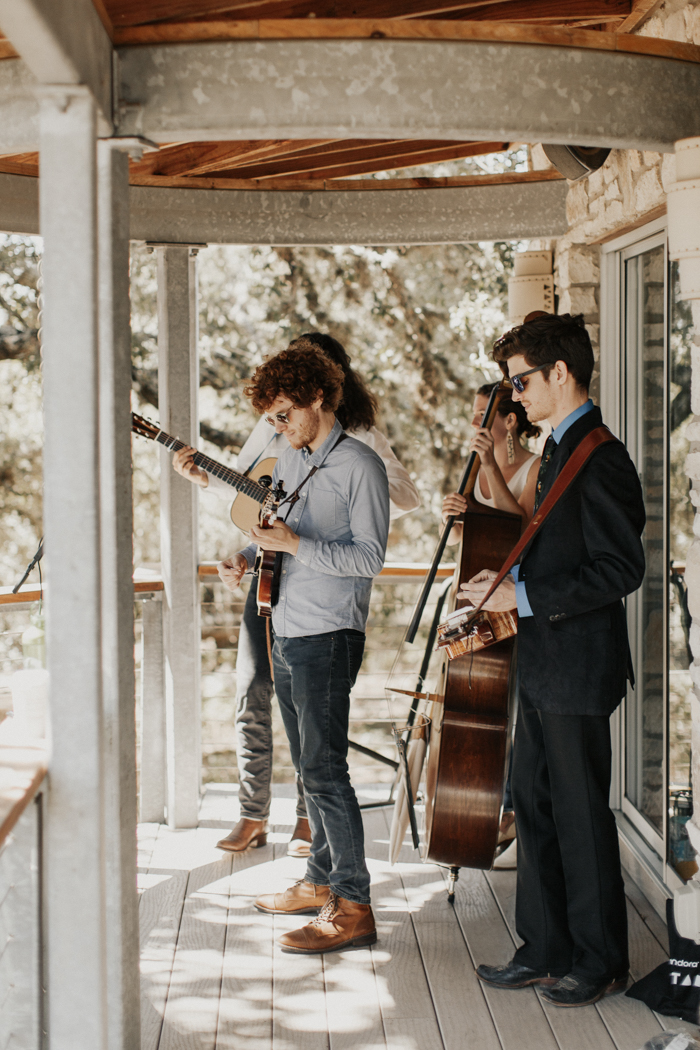 photo by Madison Katlin Photography; see more of this real wedding here.
Wedding Vendors You Should Always Tip
If you've ever gone to a restaurant or enjoyed a drink at a bar, you probably didn't think twice about tipping your server or bartender. The same should apply for those services at your wedding. Some companies will include gratuity in their bill—be sure to thoroughly read all contracts!
Vendors who expect a tip:
Hair & Make Up Artist (15-25% per person)
Officiant (donation up to $300 to their organization or a tip of $50 to $100)
Caterer (usually tip is included as part of the service fee but if it's not, 20% of the bill—before tax)
Wait Staff (15-20% of the total bill)
Bartenders (10-15% of the pre-tax bill)
Transportation (15-20% of the bill)
Band ($25-50 per band member)
DJ ($50-150)
Some Vendors Aren't Listed Above
There may be some wedding vendors who don't require a tip, but would be honored to receive one. Here's the thing when it comes to tipping your wedding vendors: a tip, or kind gesture of appreciation, is always appreciated.
Photographer and Videographers
When thinking about whether or not you should tip wedding vendors, you likely thought about the vendors who are with you the entire day—the ones who you likely spend the most time getting to know. Depending on the size of your wedding, they might have hired staff to shoot the wedding with them. They put in effort to be physically present on your big day and then do more work after to ensure the images they captured reflect the beauty of it. Their work is reflected in their invoices, but tips or other gestures are always appreciated.
Wedding Planner
Your wedding planner and team are also likely to be your saving grace throughout the entire wedding planning process. They are there to make your lives easier, and we hope they exceed your expectations with flying colors. Again, they would greatly appreciate a tip or kind gesture of appreciation of their hard work—especially if you feel they went above and beyond to make your day special.
Florist
If you've invested in florals, especially large floral installations, your floral team will be hard at work to make sure they look picture-perfect for your day. In some areas, it's expected to tip the installation crew (the people who load everything in and out). However, your florist likely covered that in your bill. A tip would surely be appreciated, as would a "thank you" letter or small gift.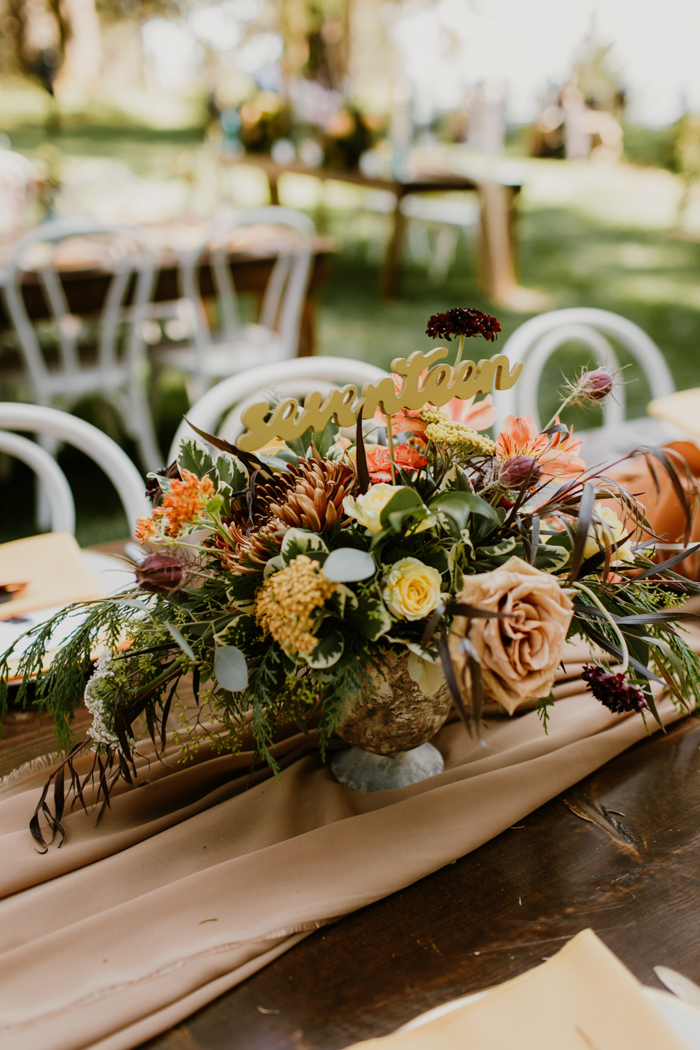 photo by Catalina Jean Photography; see more of this real wedding here.
Cash Tip Alternatives for Wedding Vendors
For other vendors, sometimes a cash tip just isn't in the budget. That's okay! We get it, and so do they. After years of talking to thousands of wedding vendors, we can confidently say there are things that can mean even more than a tip. For example, a handwritten thank you note.
You'd be surprised how many wedding vendors—especially those who own their own small business—will hang on to these notes and revisit them often. Expressing gratitude and appreciation truly does go a long way.
If you're trying to think of a few other ideas, here are ways to show appreciation for your wedding team:
Reserve a seat for them at your reception.
Send them a thoughtful thank you note.
Leave a review on their website or vendor profile.
Gift a spa day or your favorite relaxation candle.
Recommend their services to family and friends.
Share about their business on your social media accounts.
Tag them in social media posts about your wedding.
While we're on the topic of showing appreciation, it's always great to learn about common wedding vendor etiquette before the big day.
When and How to Tip Your Wedding Vendors
Prepare your tips in advance! Trust us, you don't want to be scrambling around for cash at the end of your wedding night. Grab a few envelopes—we really love these compostable options—and label them according to each vendor. You could choose to include a note with the money or simply stash the cash and seal the envelope! Some vendors might also have an option to tip on your final invoice (if they use a system like Honeybook), however, it's not required to add the tip there. Feel free to wait until the night-of to hand them a cash tip.
While we like to assume every boss is a responsible one, we have heard stories of tips not making it to the appropriate person. If you'd prefer to tip your vendors at the end of the night, we recommend having someone you highly trust hand the envelopes to each vendor. This could be a parent or your wedding planner—just make sure you trust them with delivering the tips accordingly and simply remembering to do so.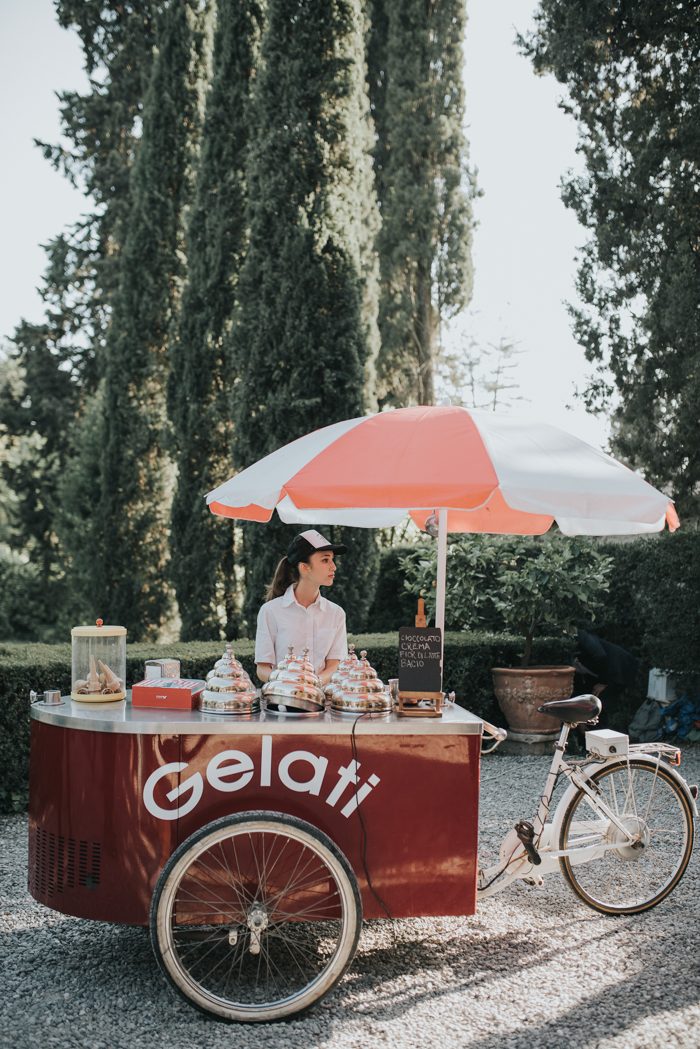 photo by Daniela Nizzoli
Junebug Reader Questions about Tipping Wedding Vendors
Question: Do I need to tip my wedding vendors who offer small specialty services (bar rental, coffee car, photo booth)?
Answer: For services such as bar rentals or coffee cars, we recommend you tip as you would if you were a patreon of their establishment. So, yes.
It's also important to inform your guests if there will be a cash bar and tip jar. If you don't want your family and friends to worry about tipping for their beverages, make sure you take care of the vendors directly. For photo booths and other small, specialty vendors, use your discretion. If they totally knocked your socks off and provide an exceptional service, a tip or kind gesture is going to be appreciated.
Question: Do the bridesmaids tip the makeup/hair people or is that the bride's job?
Answer: This depends on who's paying for the services. Have you asked your bridesmaids to pay for their own hair and makeup? If so, they're responsible for tipping. It might be nice to remind them that's common practice—especially if they haven't been a part of a wedding before!
Question: Should independent vendors be tipped differently than those who work for an owner of a company?
Answer: Follow the guidelines based on the vendor category for this one. For example, if the vendors are working for a large catering company, it's likely more appropriate to tip each member of the wait/catering staff versus the owner of the company. Use this same rule-of-thumb for the other vendor categories, keeping in mind the size of the business. Small businesses may have employees working for them, but the owner of the company likely contributes just as much to the day as their staff.
We hope you're feeling confident about tipping your wedding vendors appropriately. As always, feel free to reach out to us on social media with more questions, and be sure to stay tuned for our weekly wedding advice posts!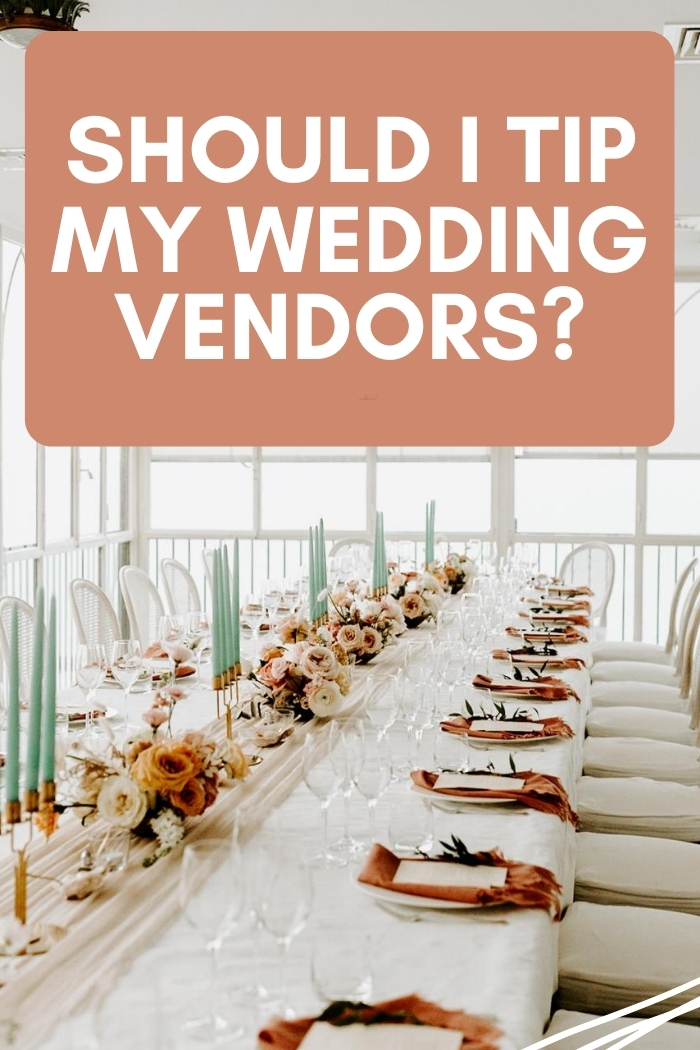 photo by Karra Leigh Photography