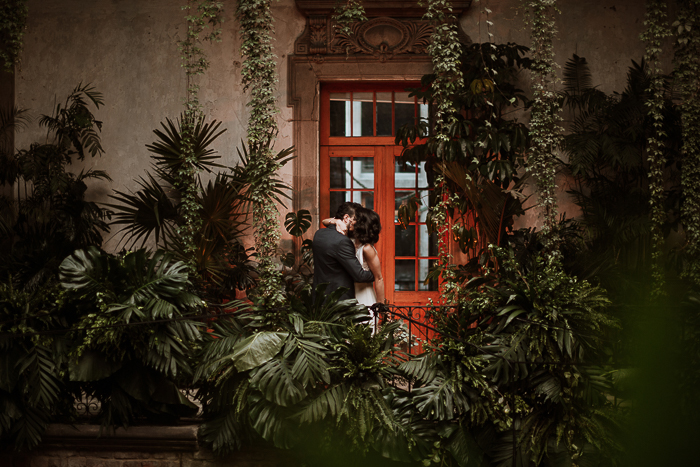 Calling all plant lovers! This is one you are going to love. Months before becoming engaged, Constanza and Fernando visited Proyecto Público Prim for the first time, and Constanza commented on how she wanted that to be their wedding venue one day. Ladies and gentlemen, their gorgeous wedding goes to show dreams do come true! Months later, the two tied the knot at one of the most beautiful wedding venues we have ever seen. Constanza and Fernando's bold Mexico City wedding focused on the couple's love for plants, architecture, and music.
Constanza looked whimsical in her chiffon and lace Trista gown, and Fernando tied into the light blue color palette perfectly with his Mermanegra suit. We're absolutely in love with how the neutral accents put together by planner Paola Perdomo contrasted against the venue's lush greenery. So get those Pinterest boards ready—you're going to want to save these images that Marcela Cerbon captured.
The Couple:
Constanza and Fernando
The Wedding:
San José María Escriva Church & Proyecto Público Prim, Mexico City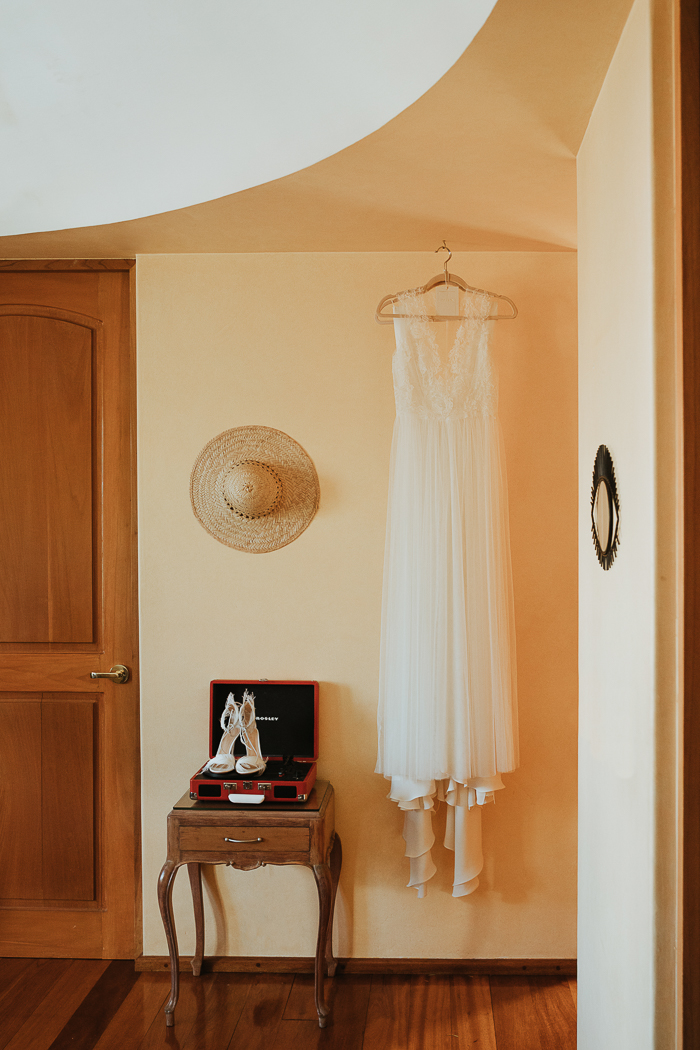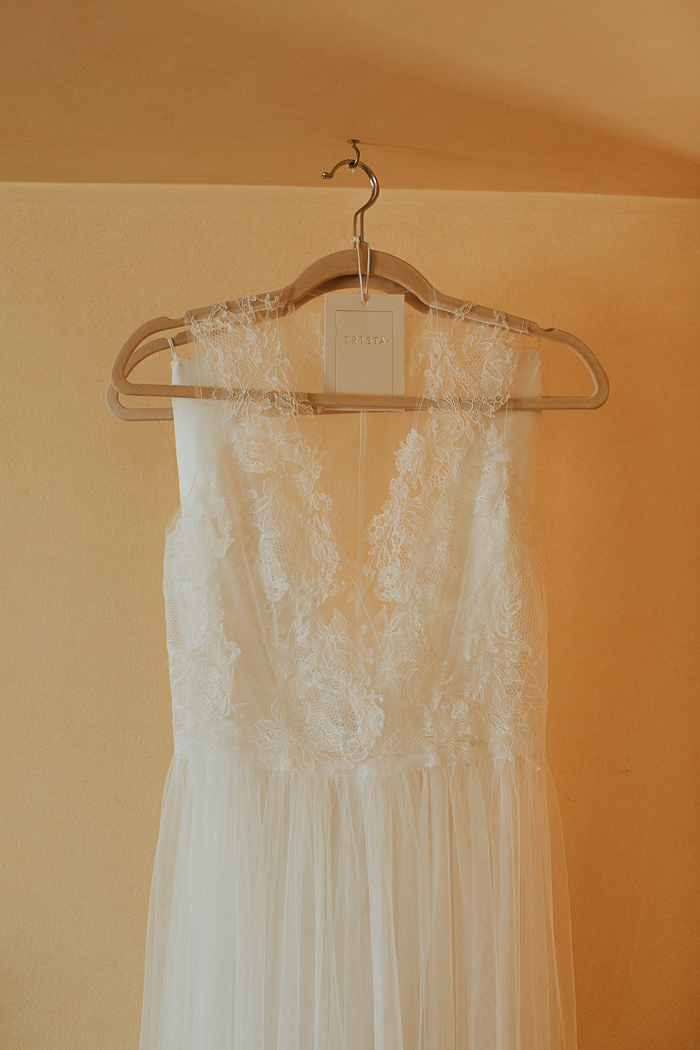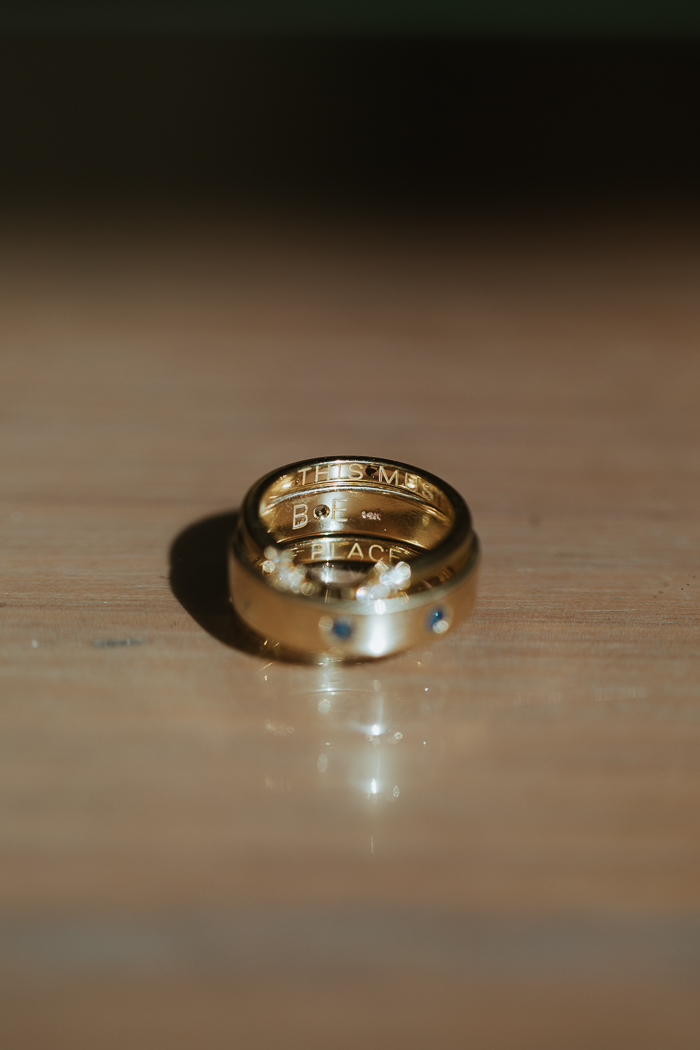 A Secret Message Hidden In The Rings
Our rings have a really special story. When the three of them are stacked together, one of our favorite songs can be seen–This Must Be The Place by Talking Heads.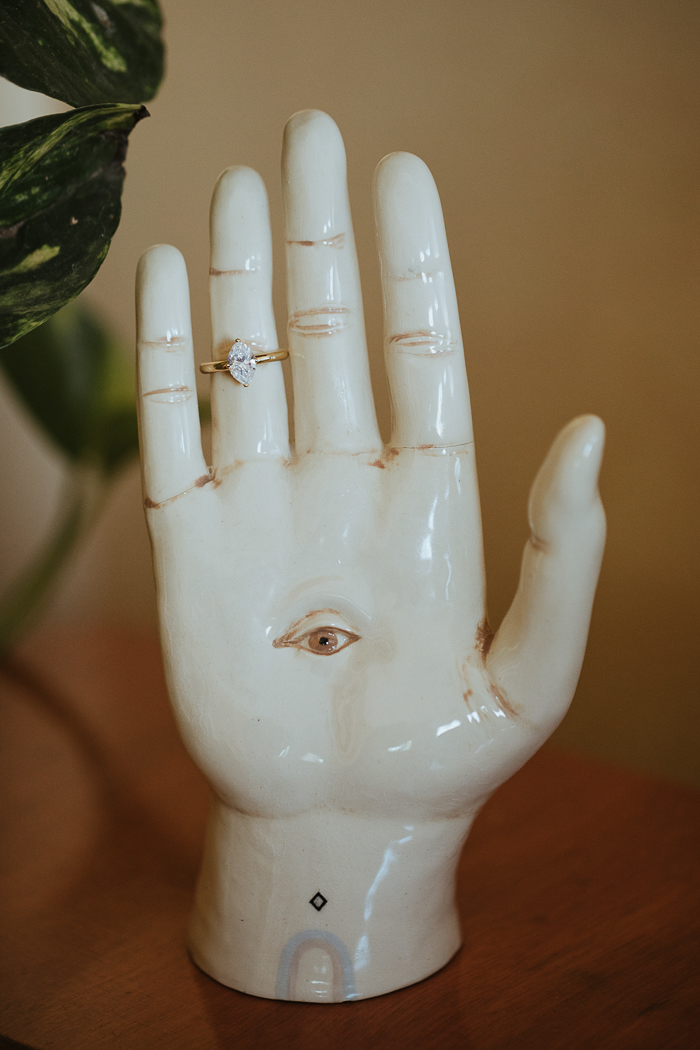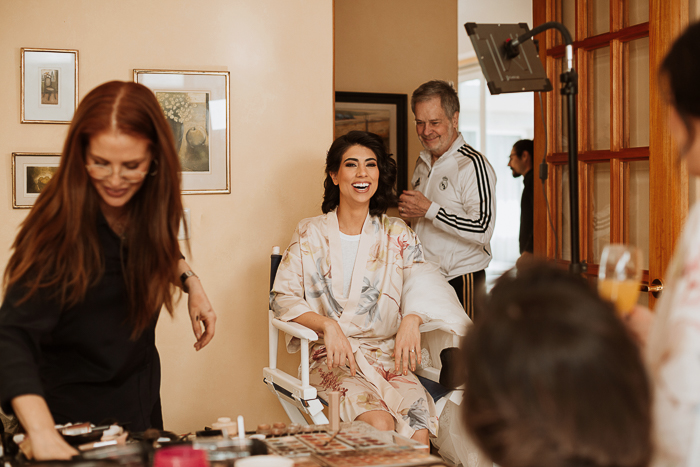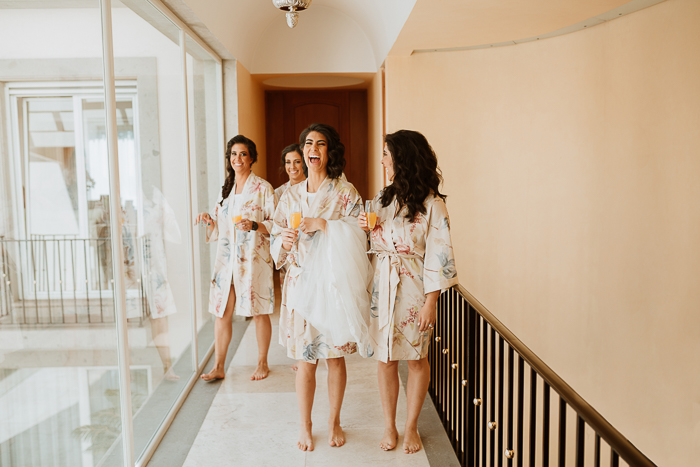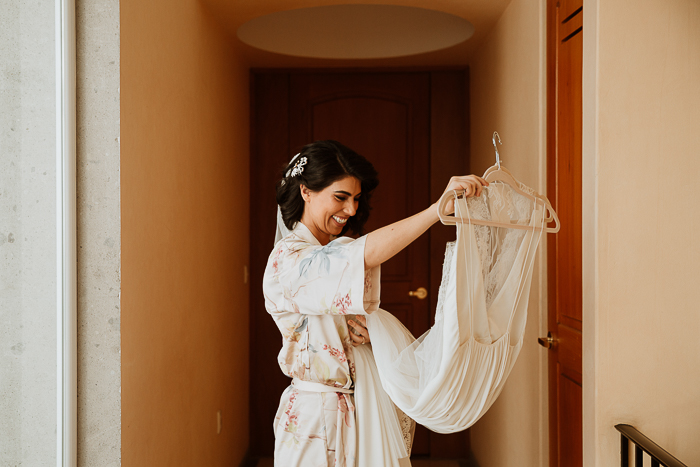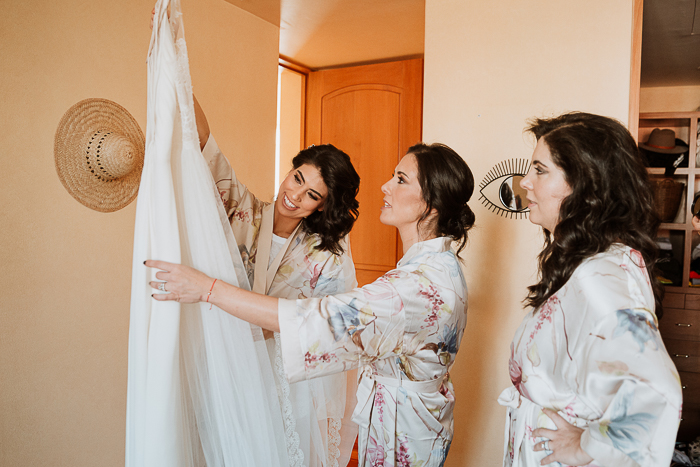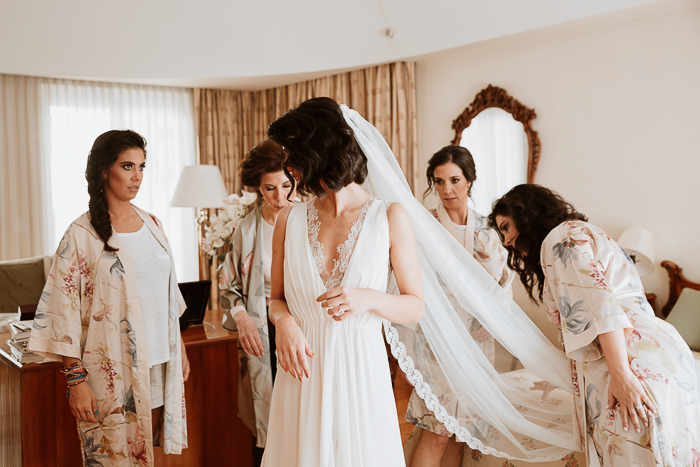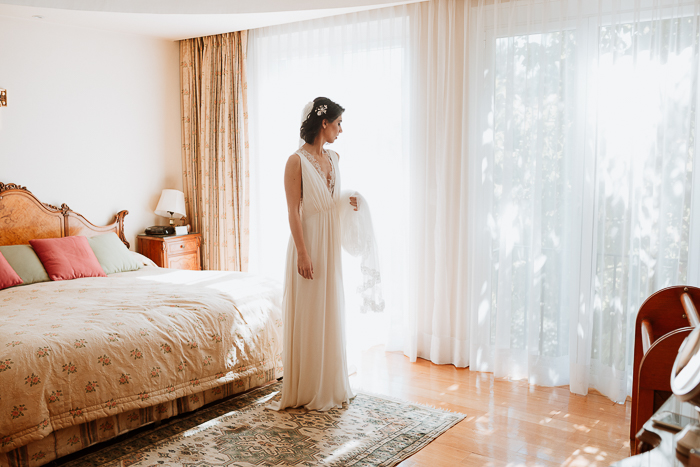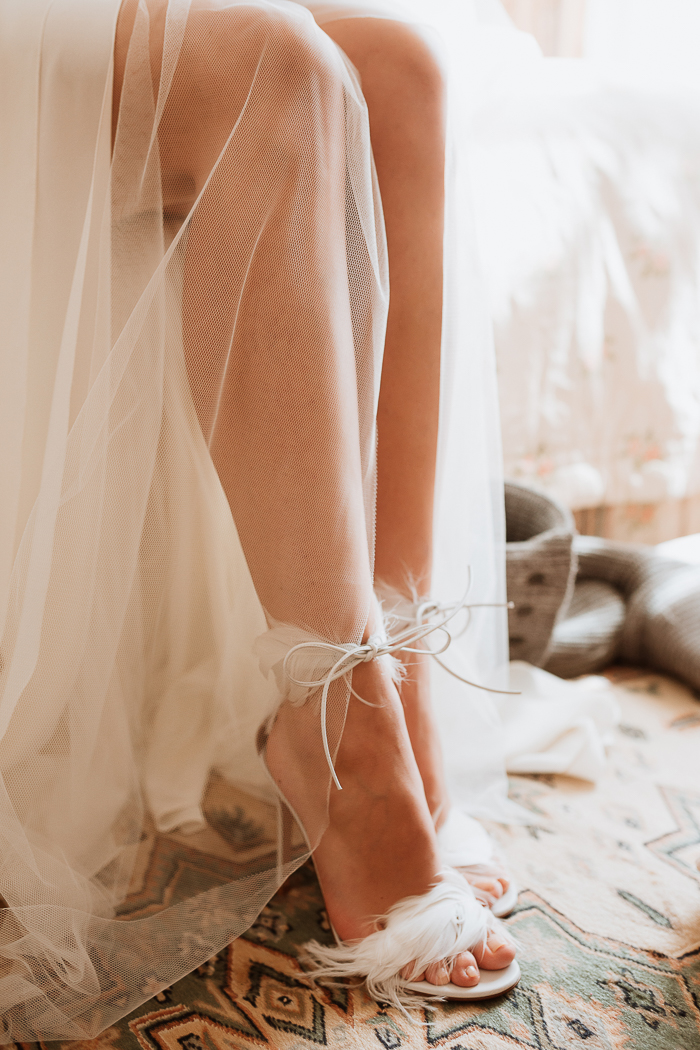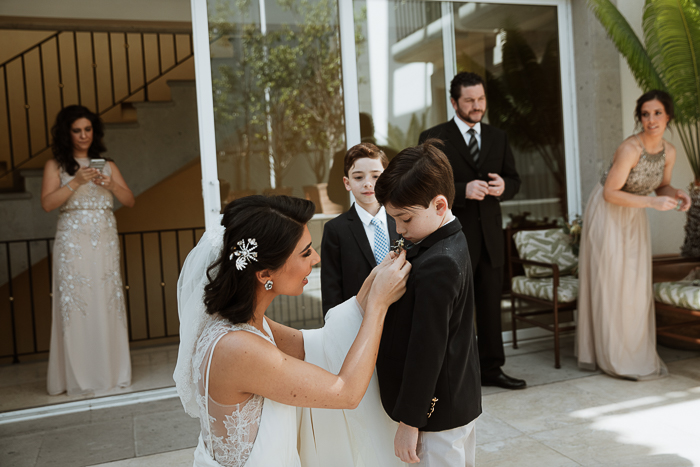 The Bride & Groom's Wedding Fashion
I wanted a simple yet artsy unique dress that supported local Mexican designers. Even though I tried multiple silhouettes for fun, I decided on the first dress I tried from Mexican designer Trista–which was entirely custom made. I knew I did not want the typical wedding updo, so I did what could be considered a major "no-no" before a wedding and got a haircut. I decided to wear my hair down in a short curly bob with some crystal hairpins on the side. Fernando decided to follow suit and took a leap of faith. He had the first suit ever made from "Mermanegra," by Mexican designer Gustavo Castellanos–who became our friend and even came to the wedding.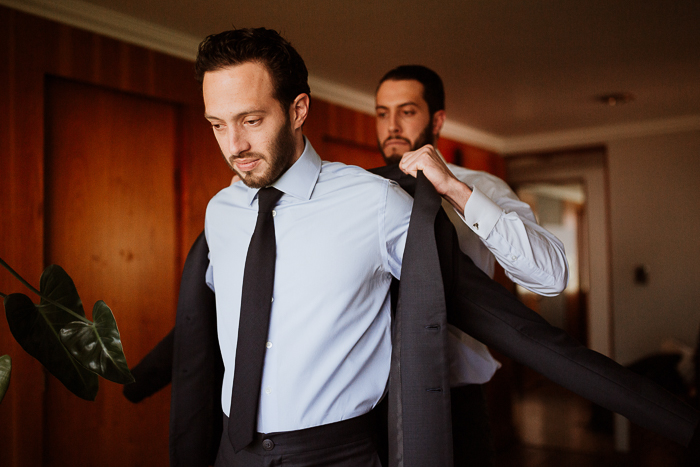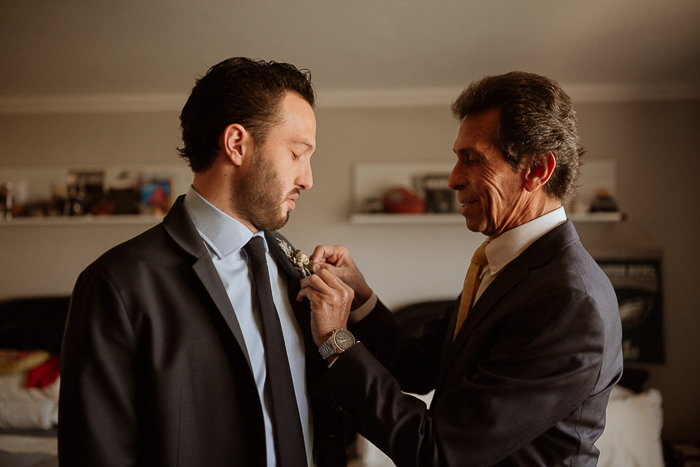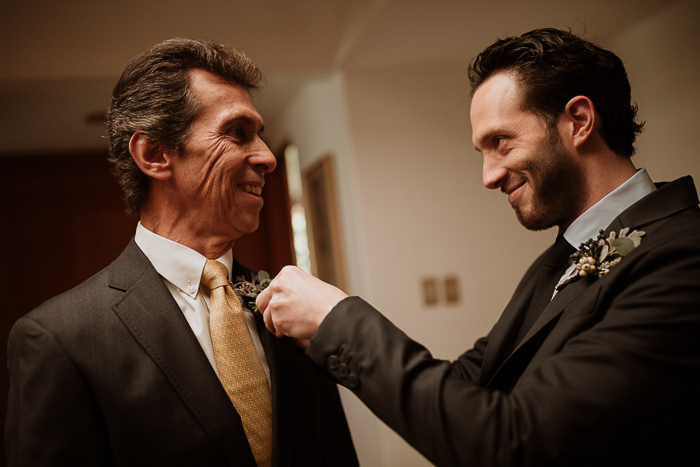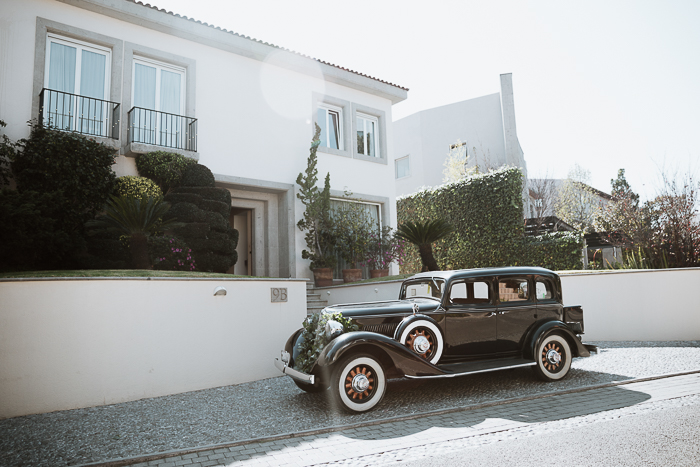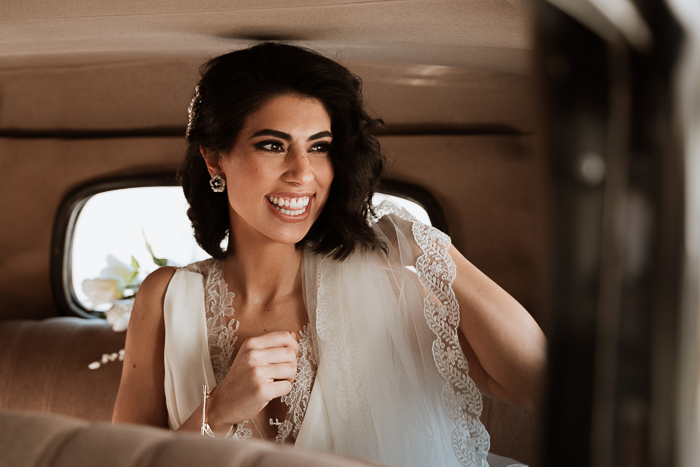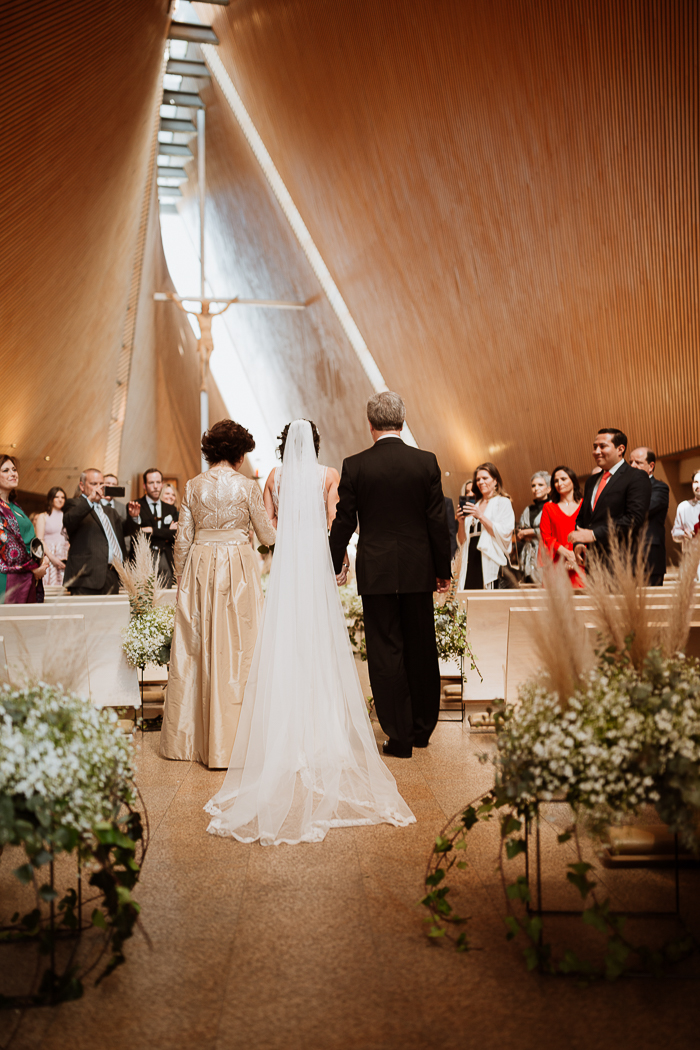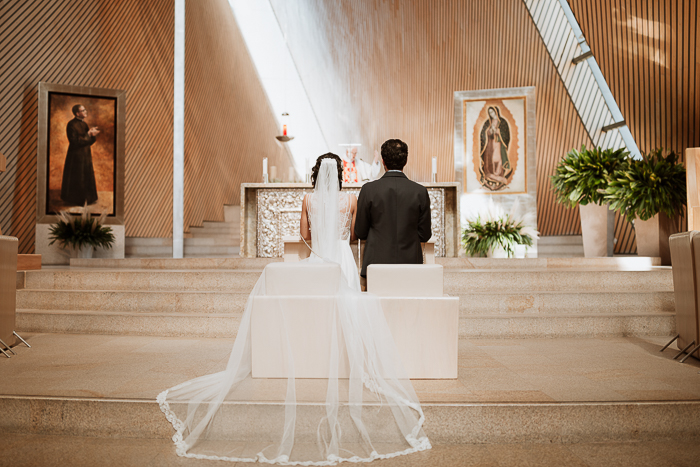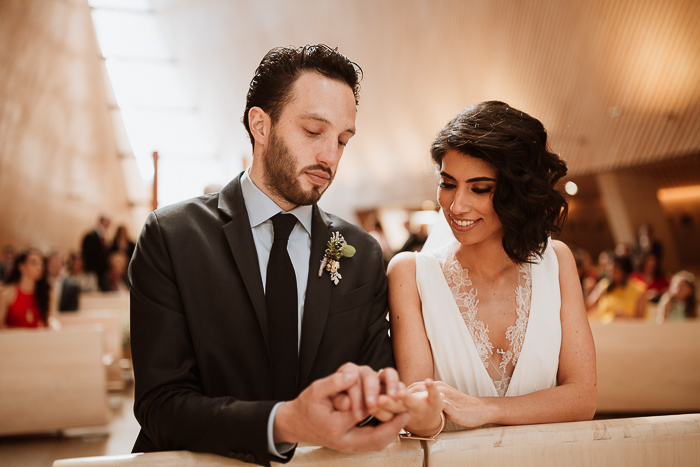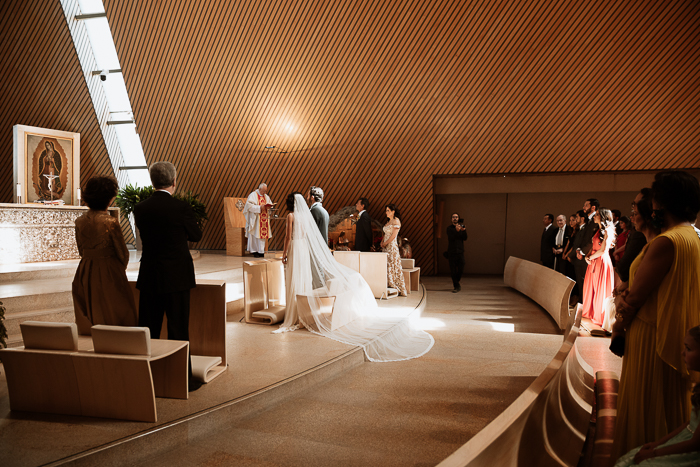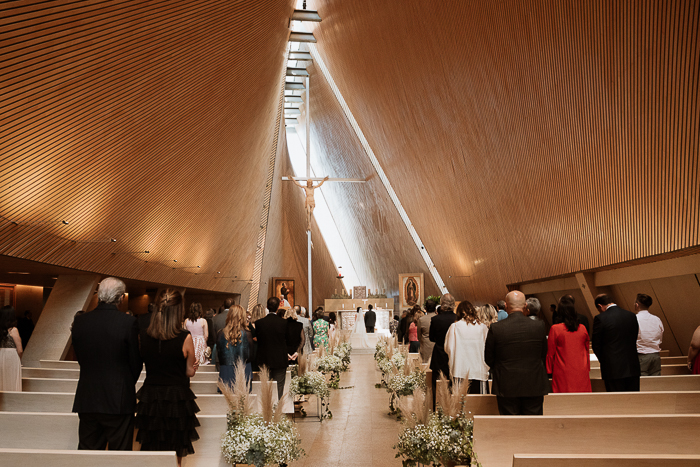 Bold Mexico City Wedding Day Vibes
We tried to put our personalities 100% out there. We are both plant lovers, art fans, and extreme melomaniacs. Fernando is an architect, so he has an amazingly simple aesthetic vision while having an eye for identifying beauty in unusual places. I love striking "look at me" things–mostly fashion related–and I tend to favor the unusual as well.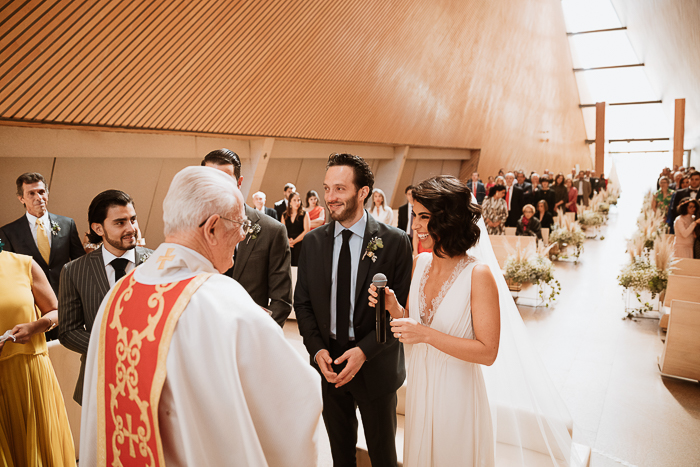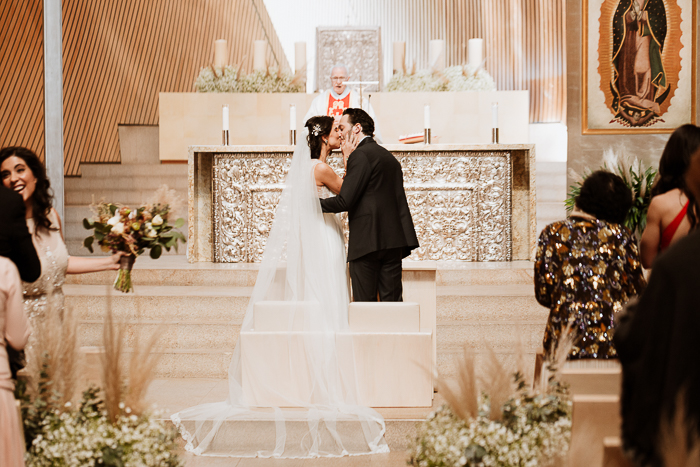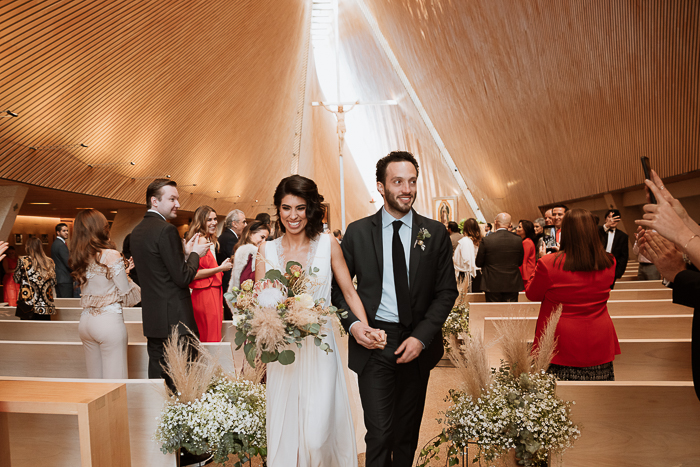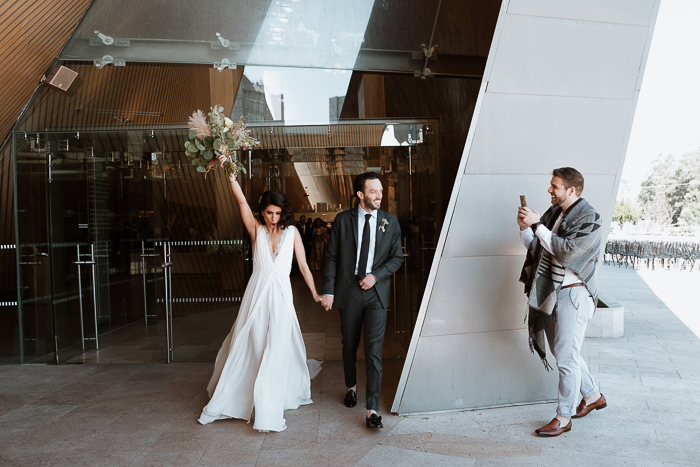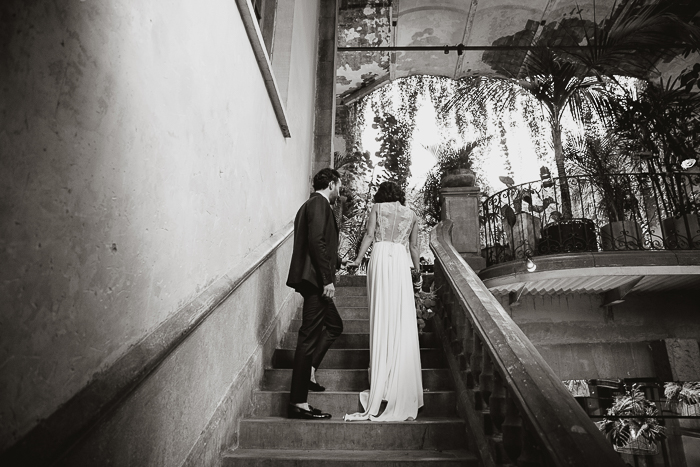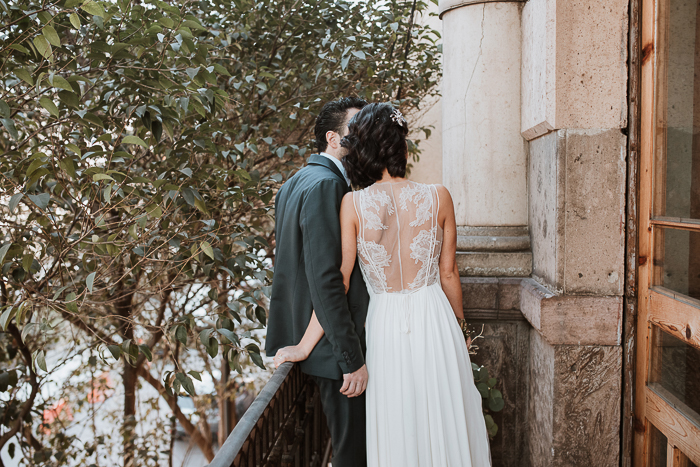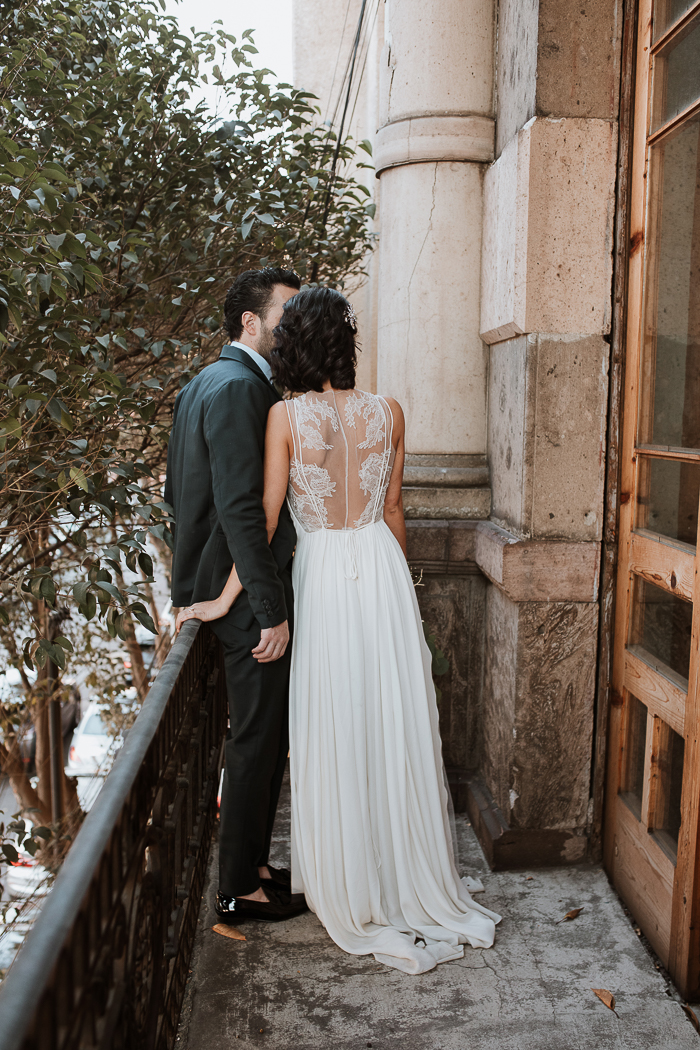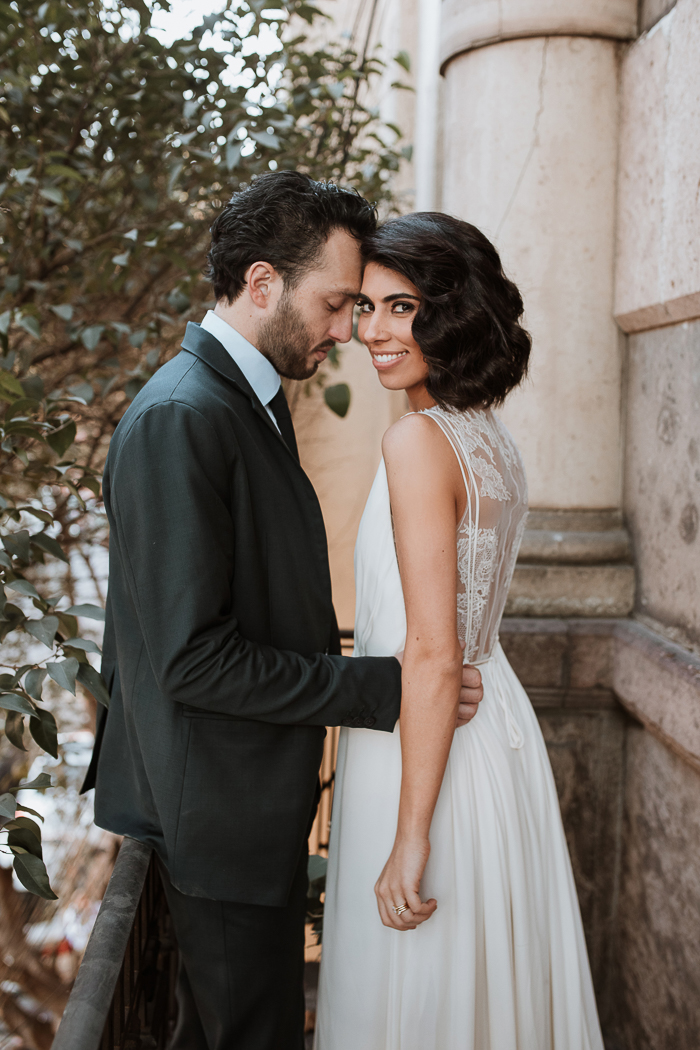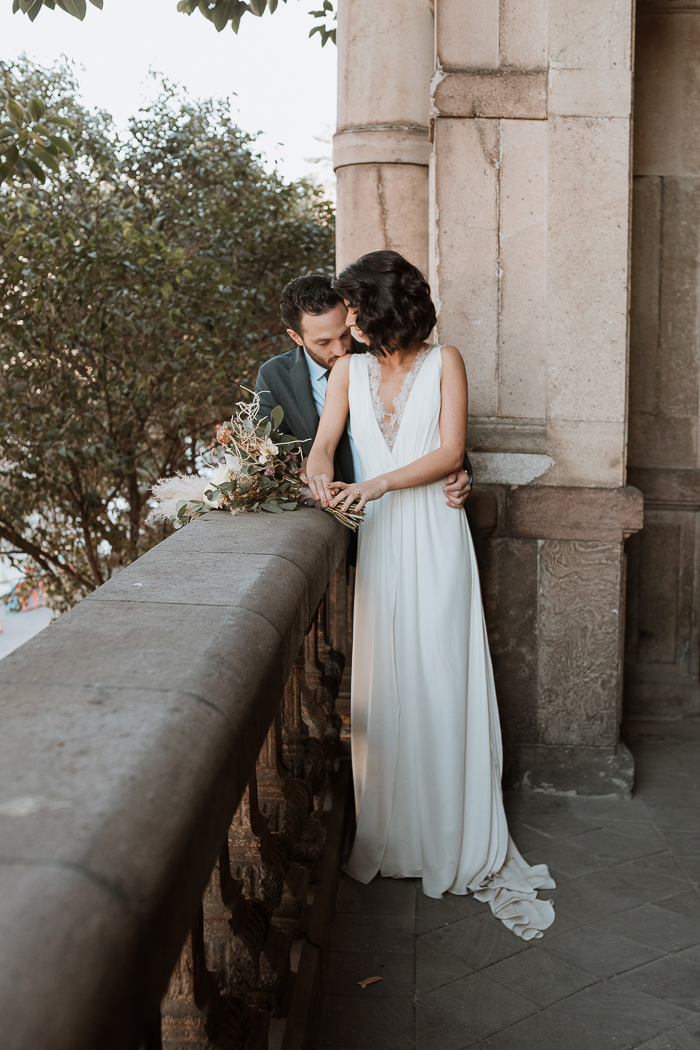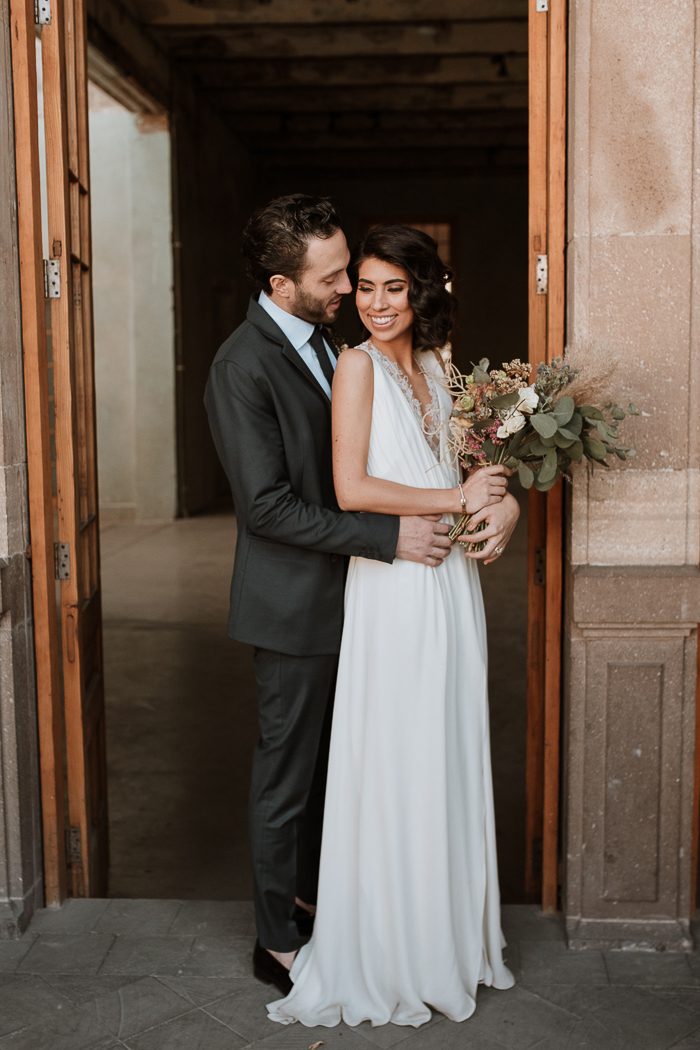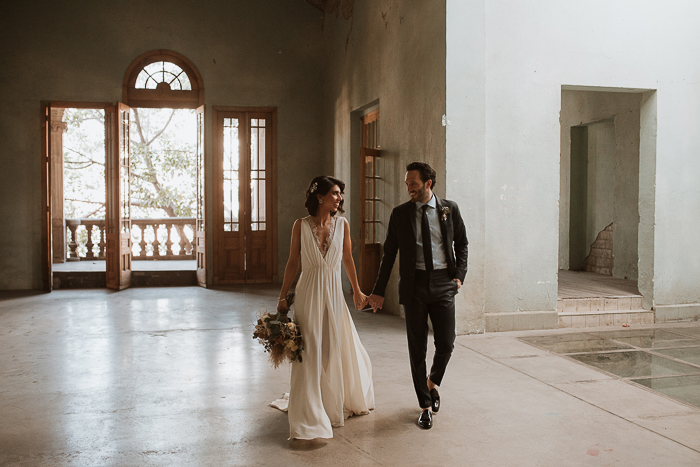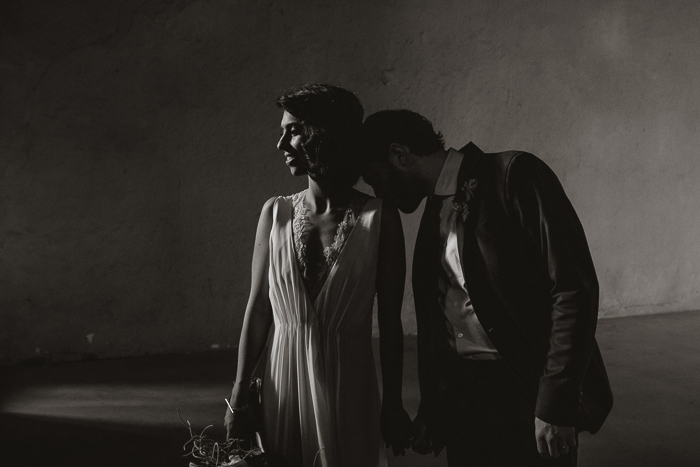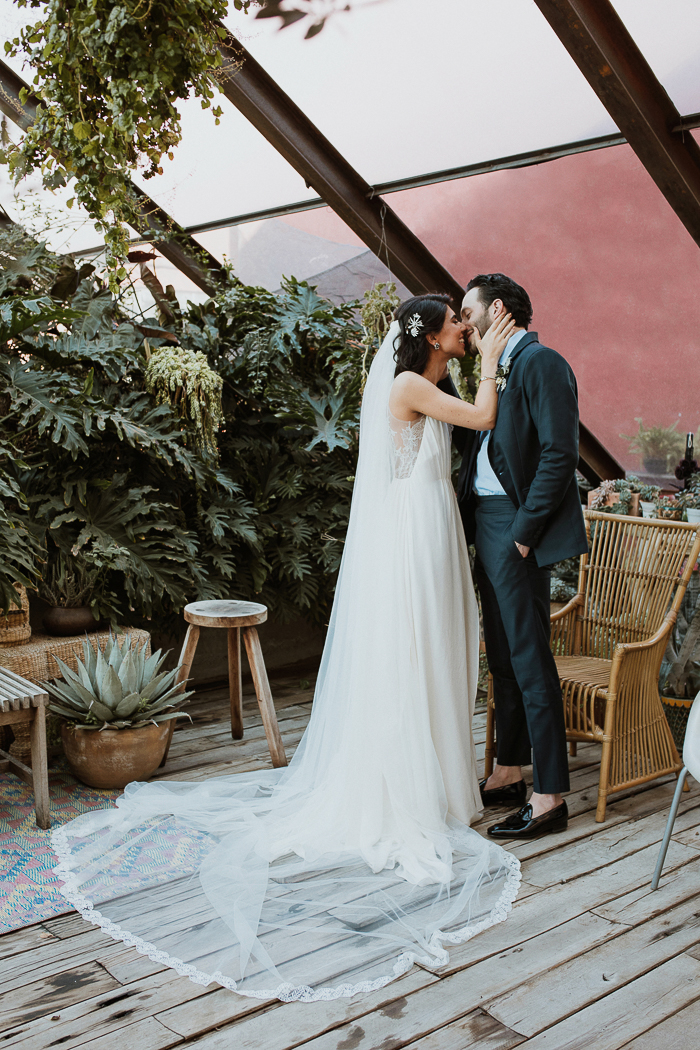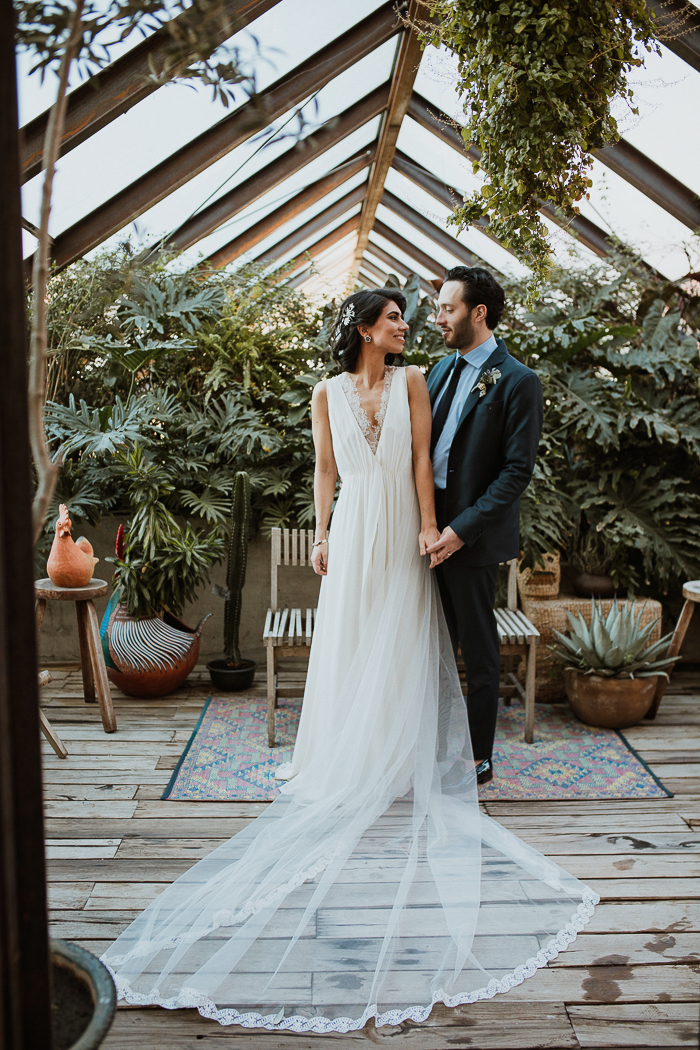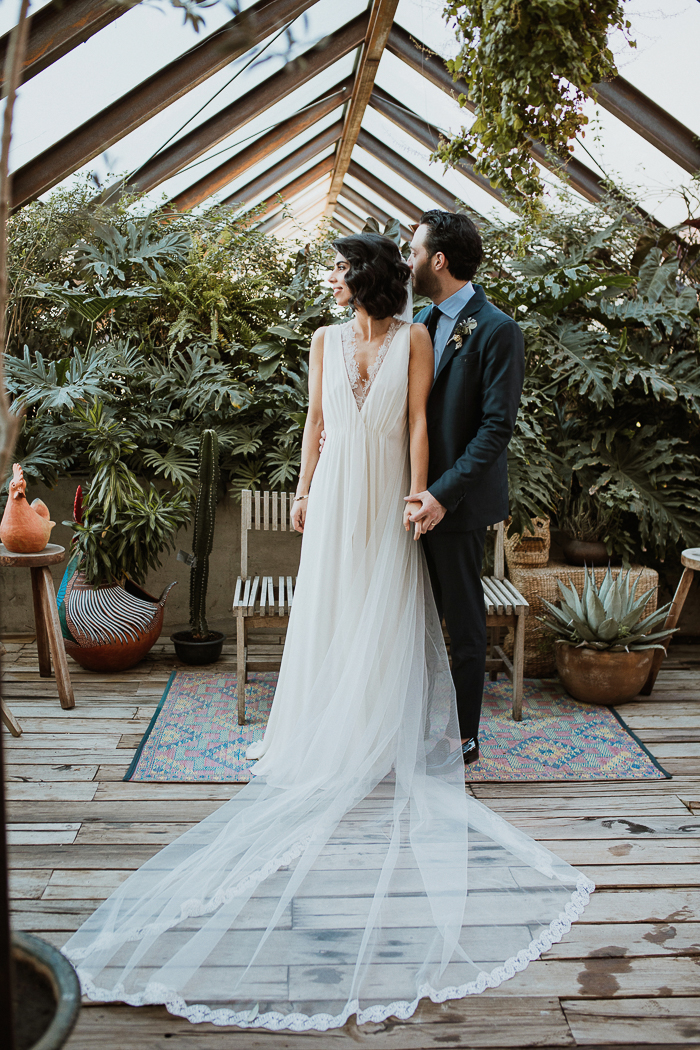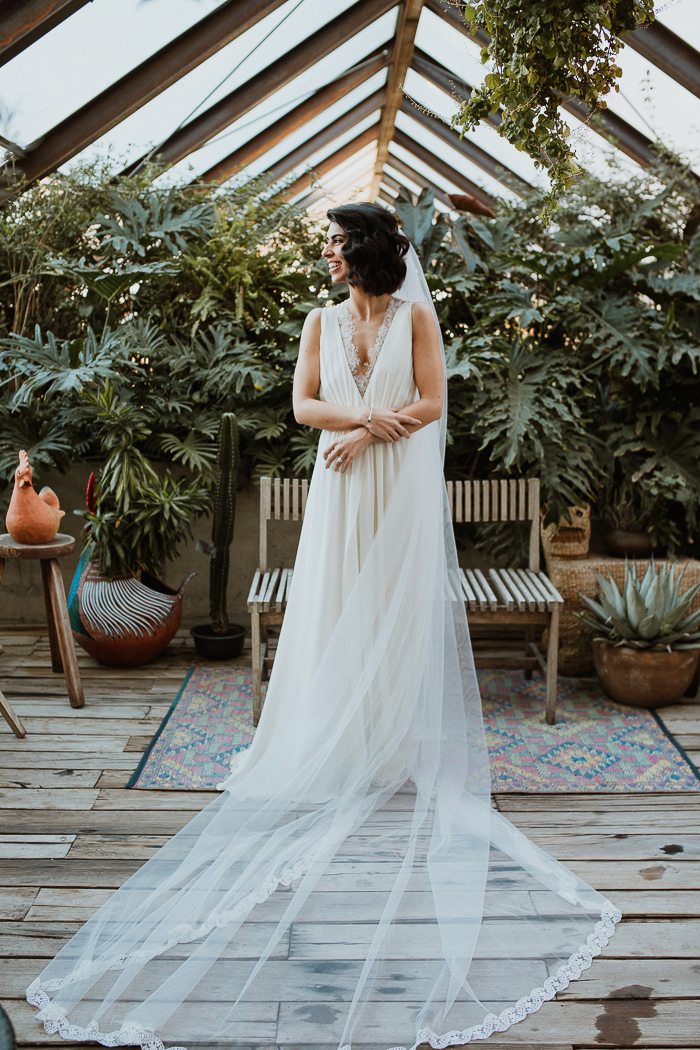 Why Proyecto Público Prim
Proyecto Público Prim ("PPP") encapsulates simple yet beautiful restored architecture along with multiple types of greenery, secret rooms, and surprising settings. PPP also hosts many art-related events. When we visited for the first time, I even mentioned to Fernando, "If we ever get married, this must be the place…" without knowing that a few months later, he would pop the question.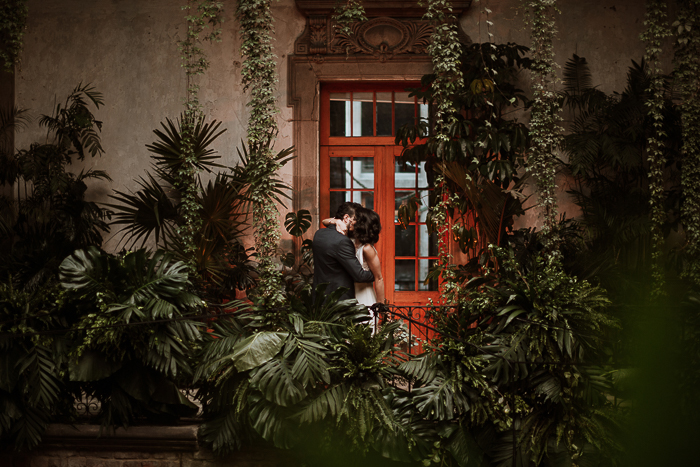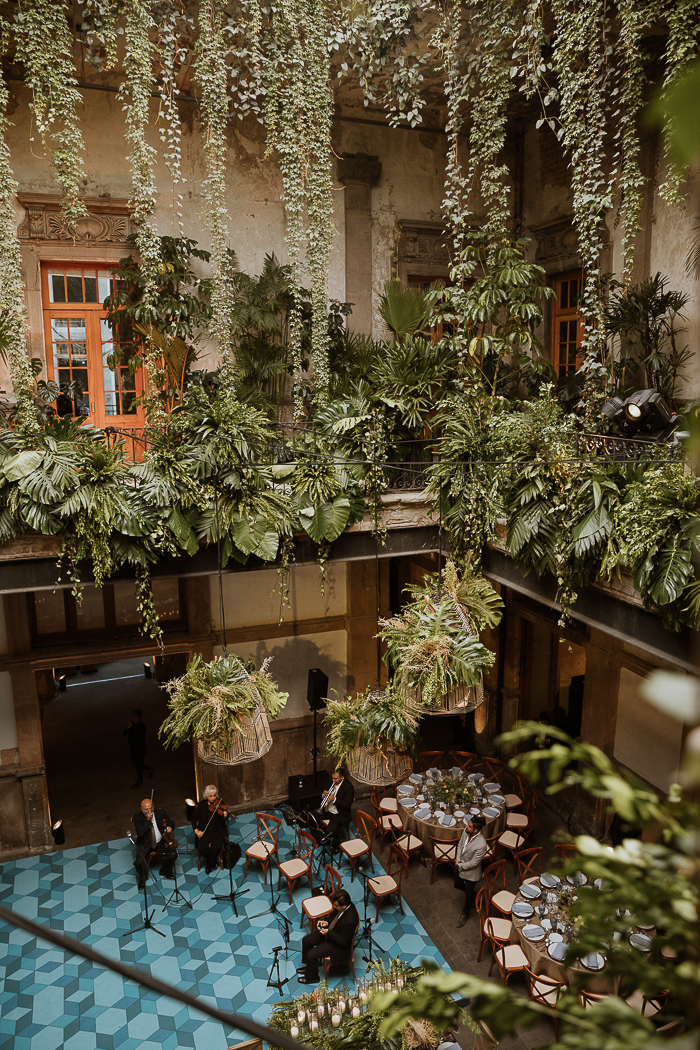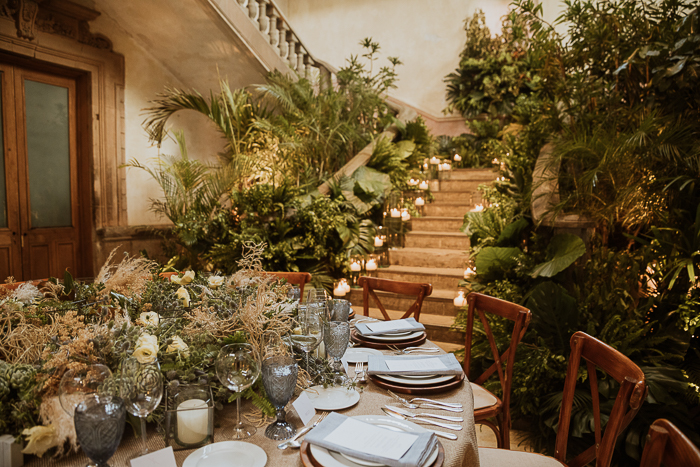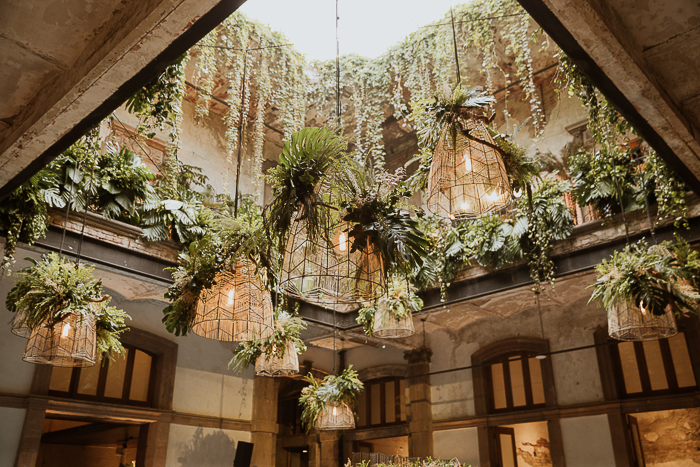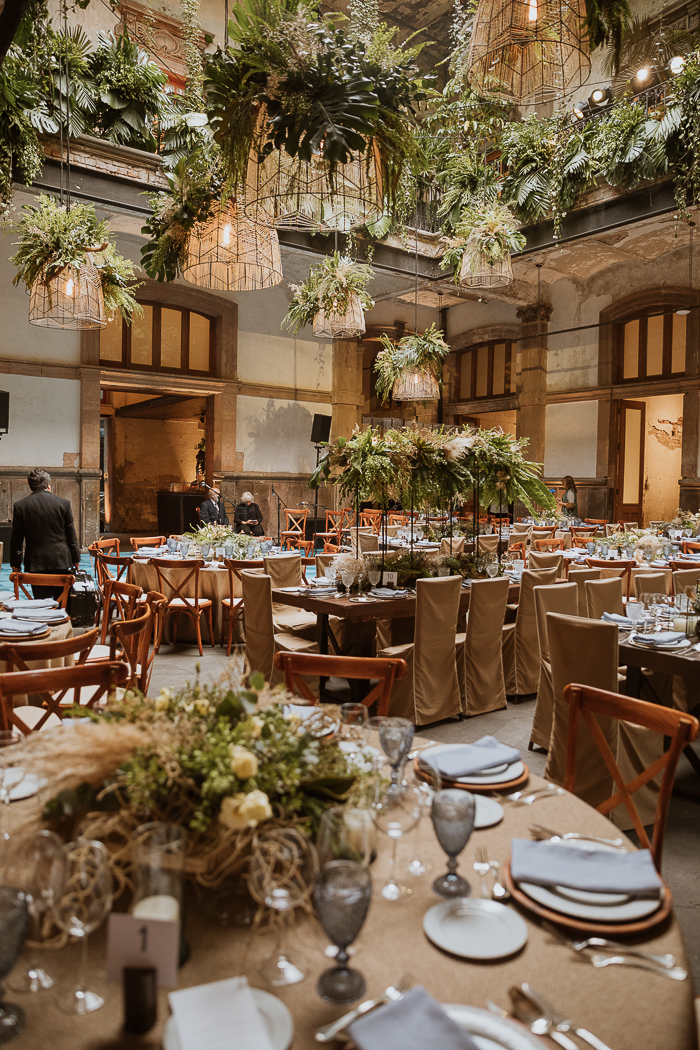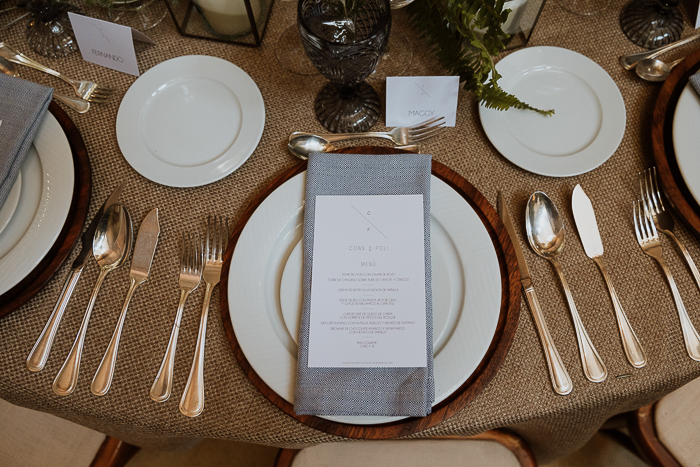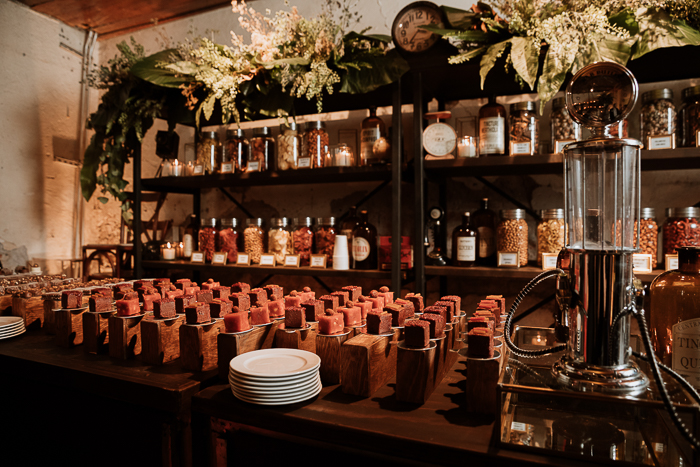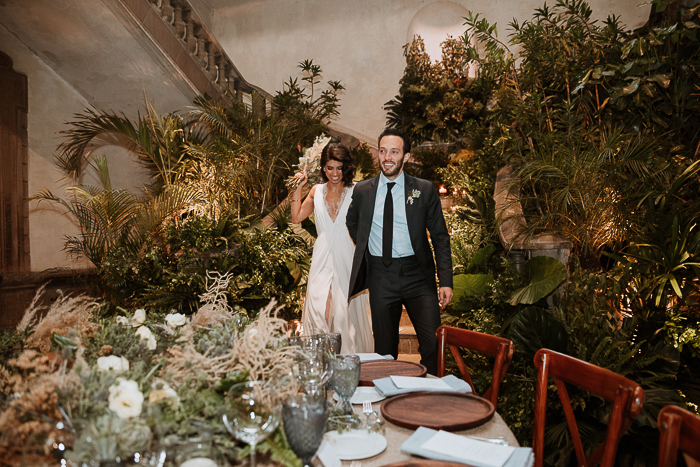 The Importance of Music
Music festivals and concerts play an important part in our lives. We even have this thing where we create playlists together for all of our moods. Our wedding had to have DJs that understood our vision without imposing–we wanted them to have the freedom to play what they wanted and have fun with our guests, and we also wanted our friends to have the time of their life with us.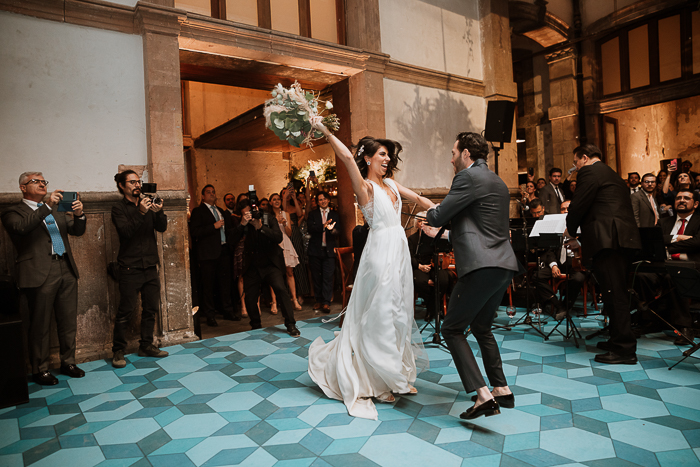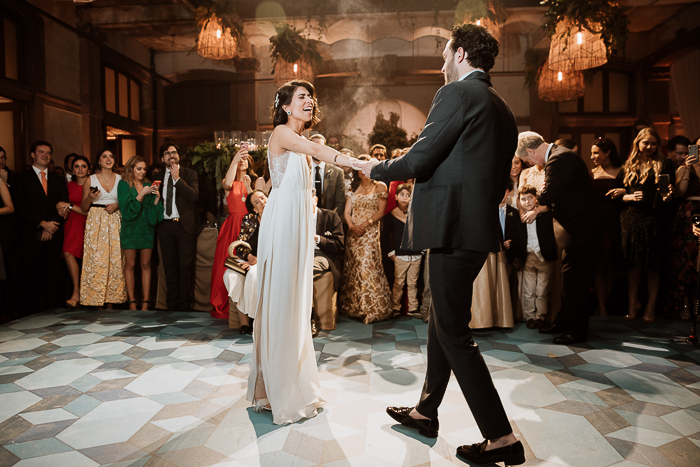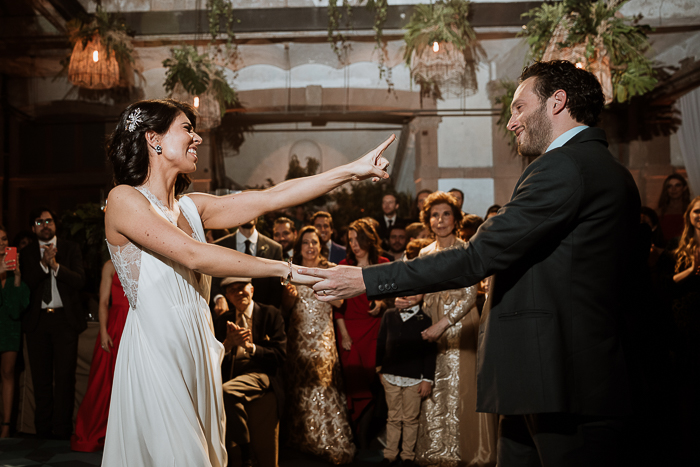 Congratulations again to Constanza and Fernando on their bold Mexico City Wedding at Proyecto Público Prim. We love every image that Marcela Cerbon captured and we're so glad we get to share this unique wedding with you, Junebabes.
Looking for ways to break from typical wedding traditions for your big day? Get started with these 5.