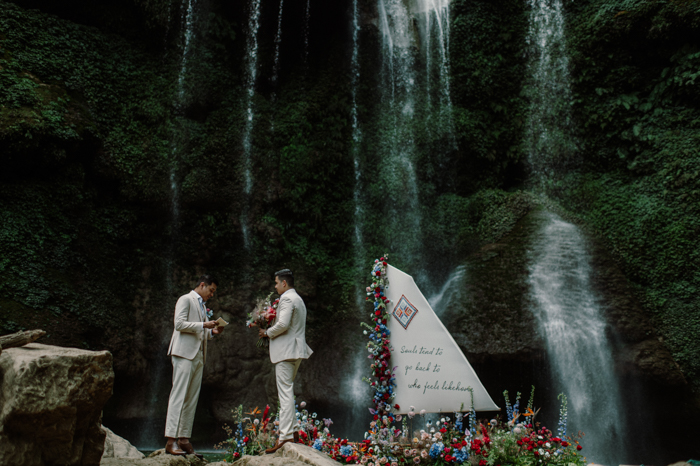 Surrounded by picturesque waterfalls, colorful florals, and their love for one another, Garry and Romeo's Moc Chau elopement was both stunning and magical. After finding a place that was off the beaten path, they chose the province of Son La, Northern Vietnam. This romantic location was the perfect spot to celebrate their love and exchange their vows. Even in unprecedented times, they were able to create the elopement of their dreams with their amazing team of vendors.
With the help of wedding planner Bayla Vietnam Wedding Destination Planner and floral designer Primavera Flower Decor, they elevated their elopement by dousing a sailboat and their table in colorful florals. Plus, they added a unique message to the sail that read, "souls tend to go back to who feels like home"—talk about butterflies in our stomachs. Thankfully, wedding photographer Kien's Collection captured their elopement from start to finish for all of us to enjoy.
The Couple:
Romeo and Garry
The Wedding:
Moc Chau, Son La Province, Vietnam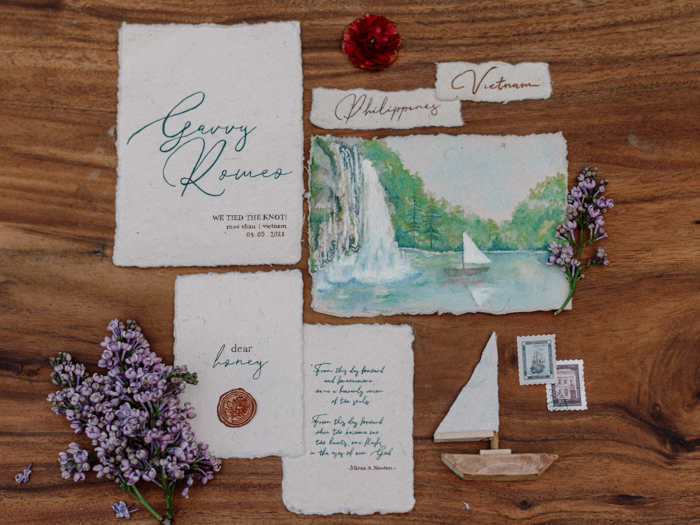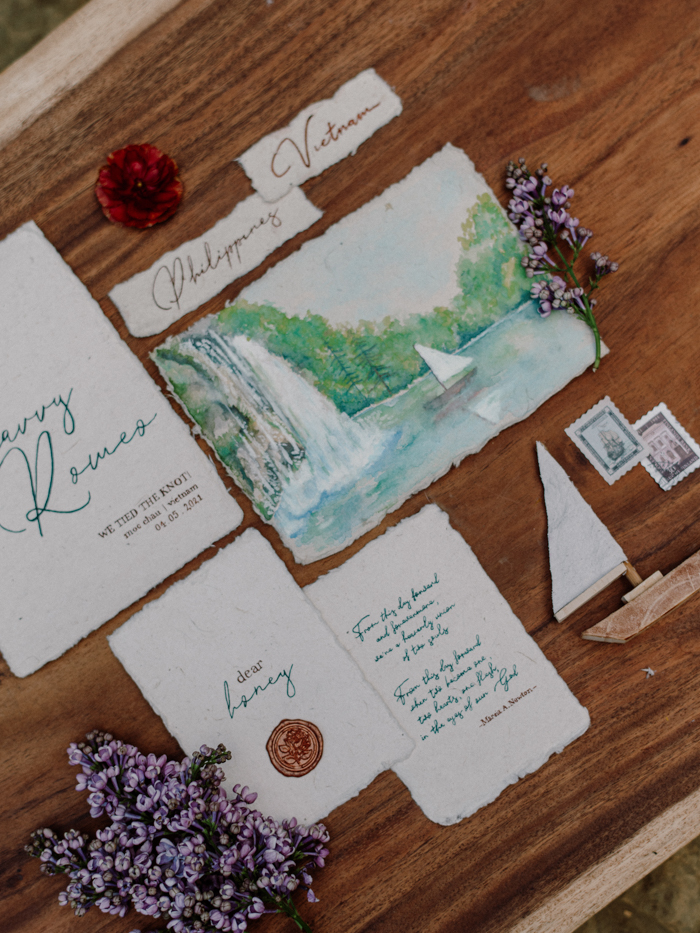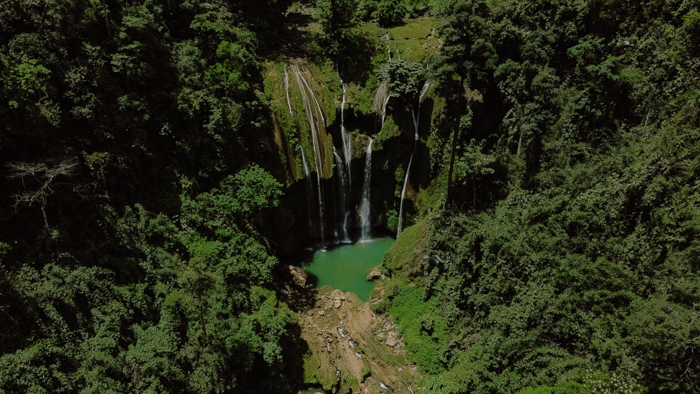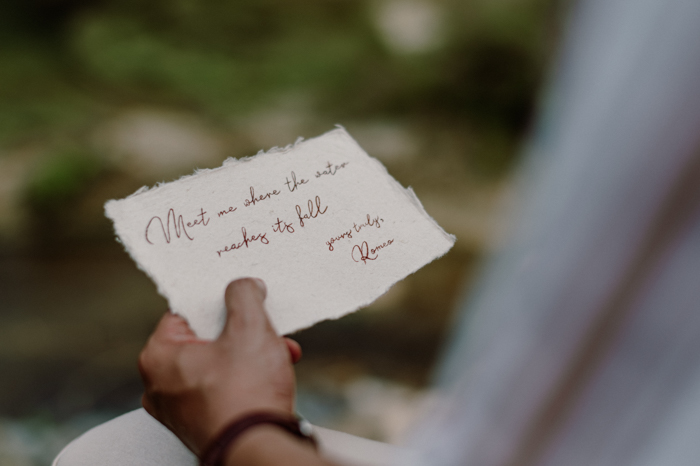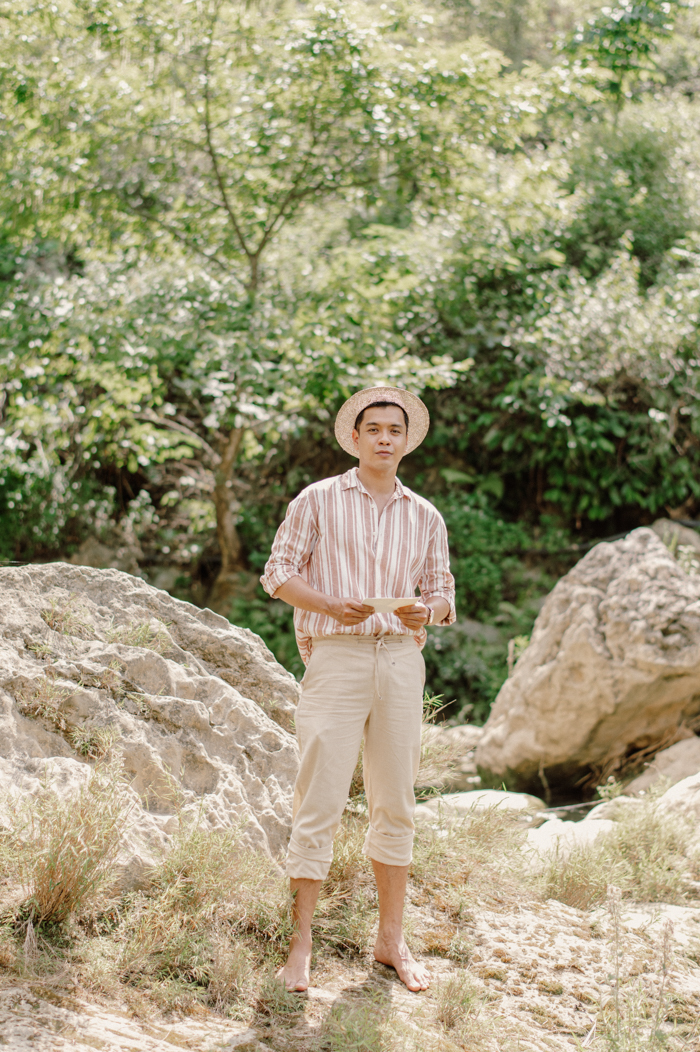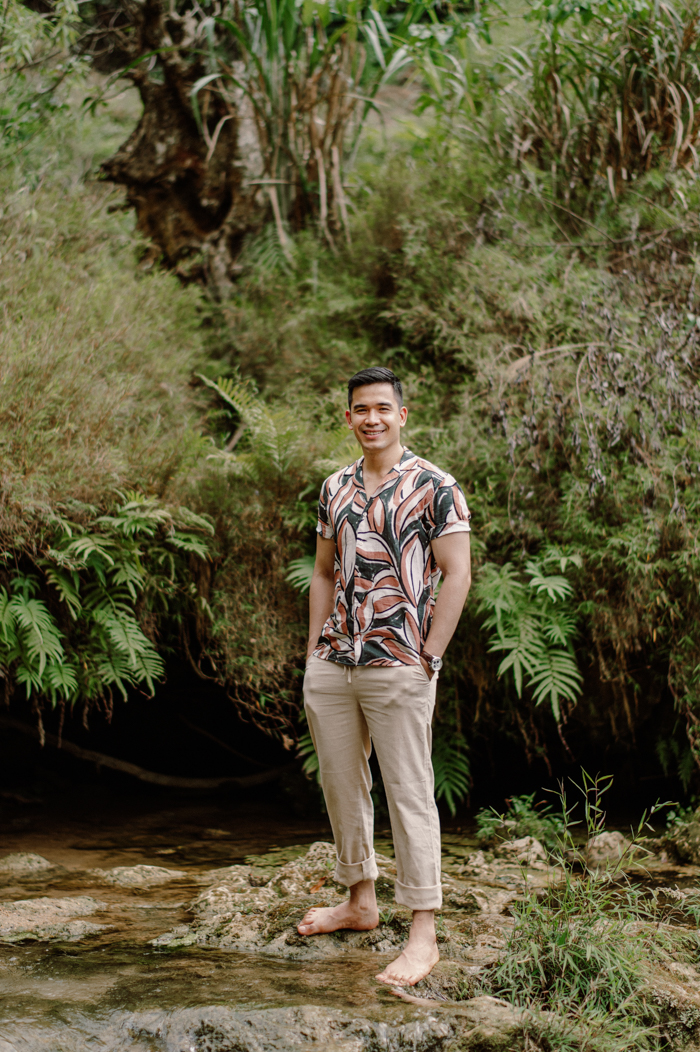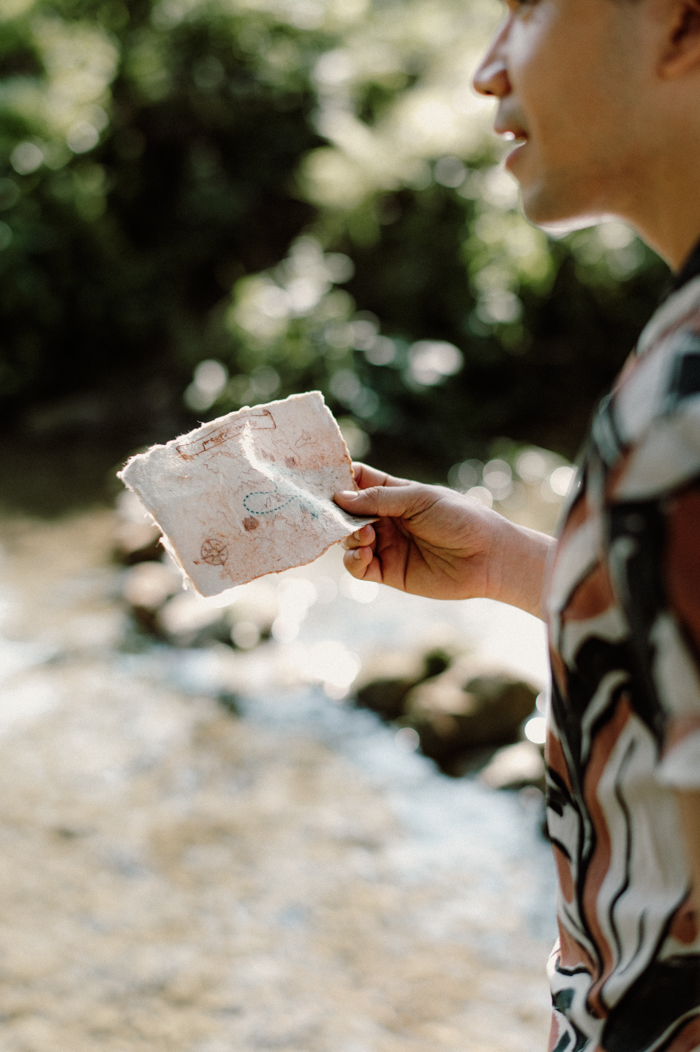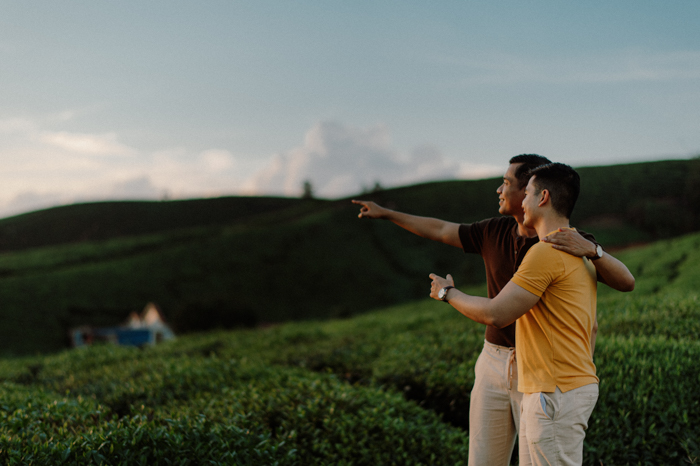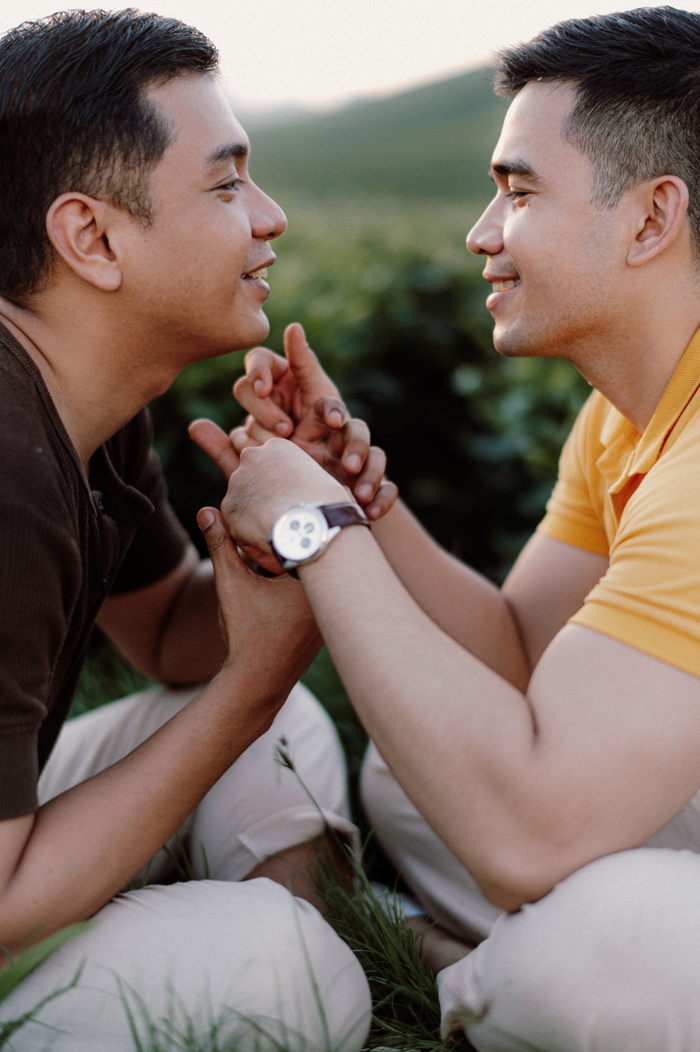 Planning An Elopement During A Pandemic
We're proud of having been able to pull through despite the restrictions of the pandemic. It was a tough process to select the venue, the date, and the people involved but everything went smoothly. We're proud of the planning and the magical outcome reflected through our photos and videos.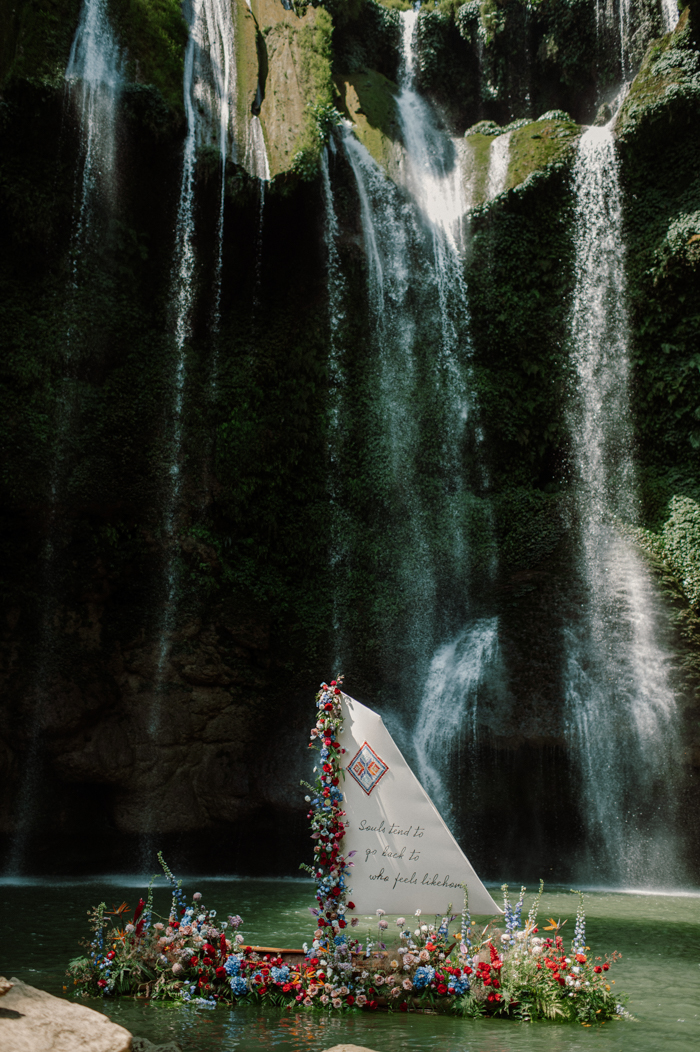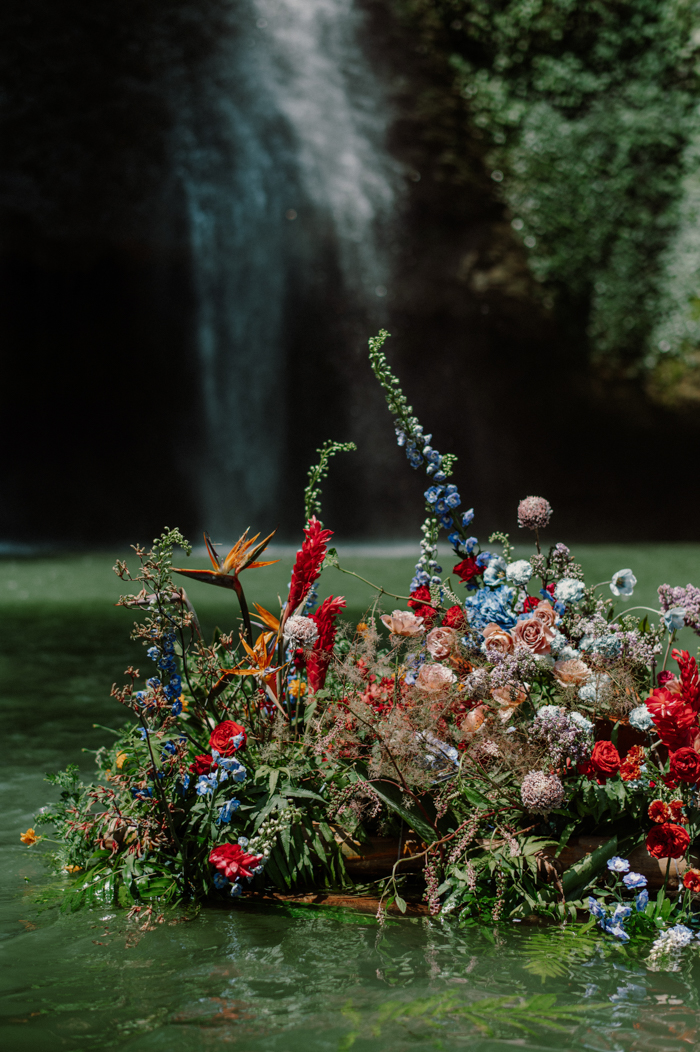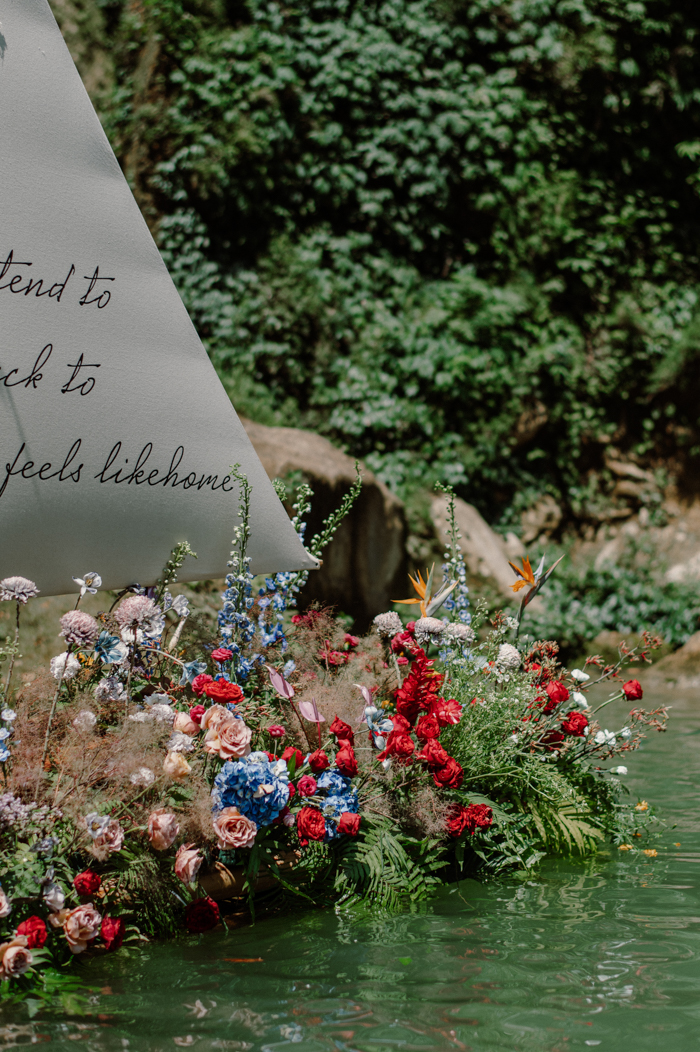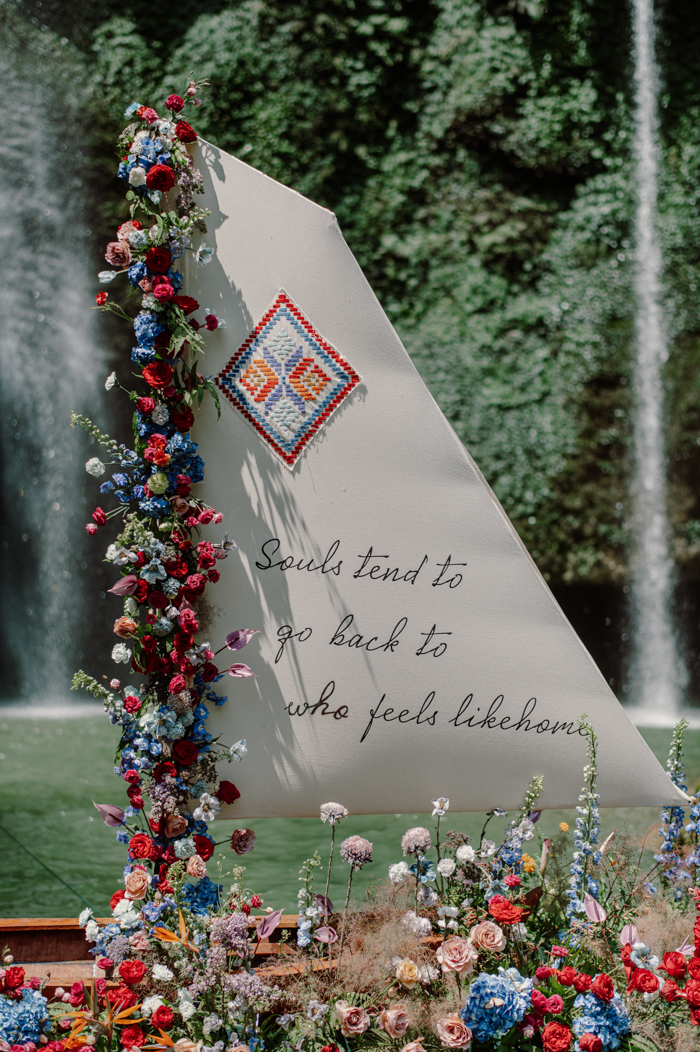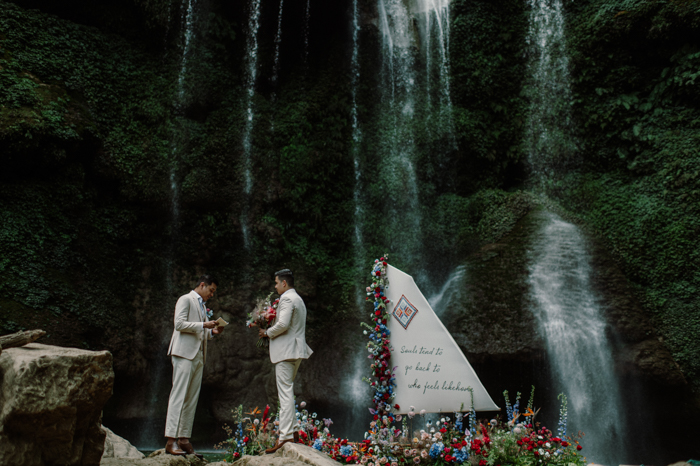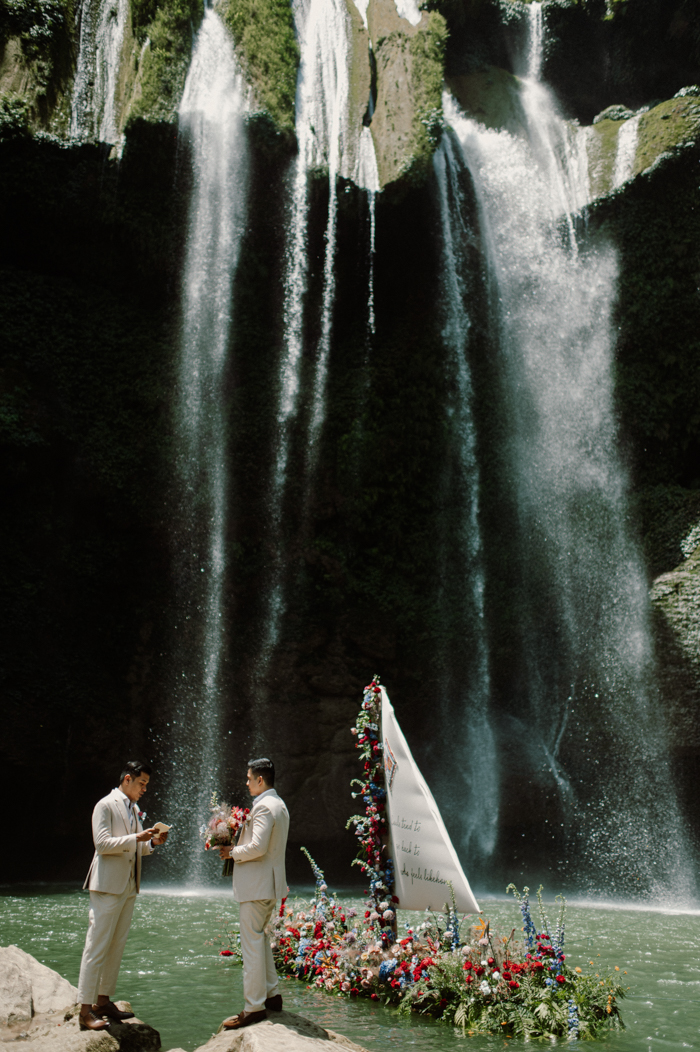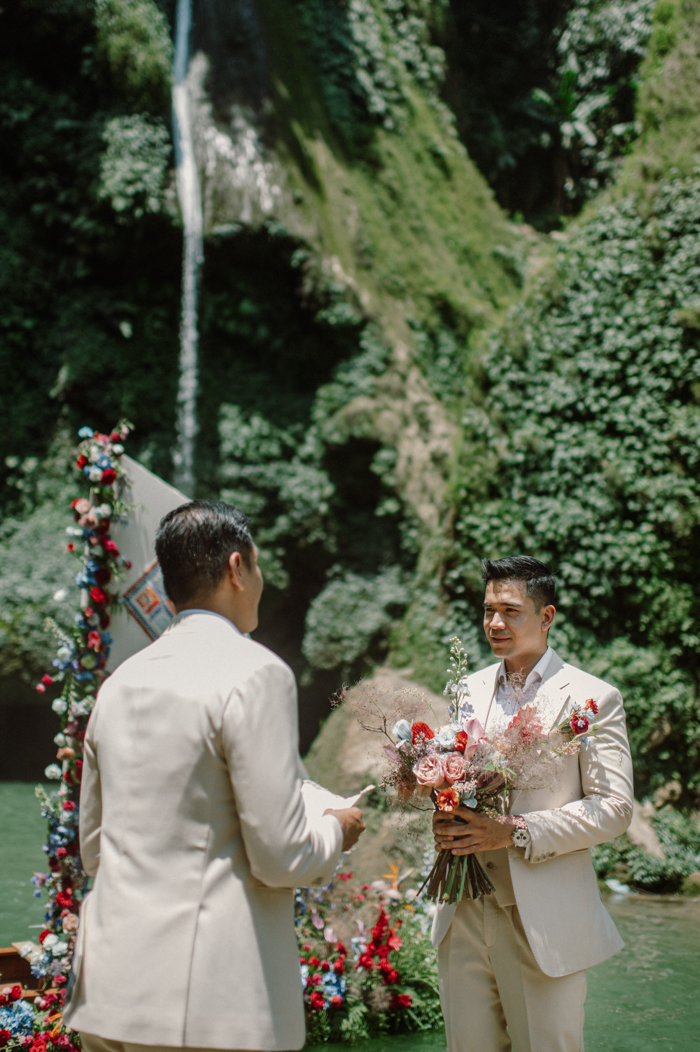 Elopement Planning Advice
This wedding wouldn't have been possible without the huge support from our wedding planners, photographers, and everyone else who put a lot of effort into our wedding. If we have to pick just one piece of advice, it would be "choose your perfect wedding planner."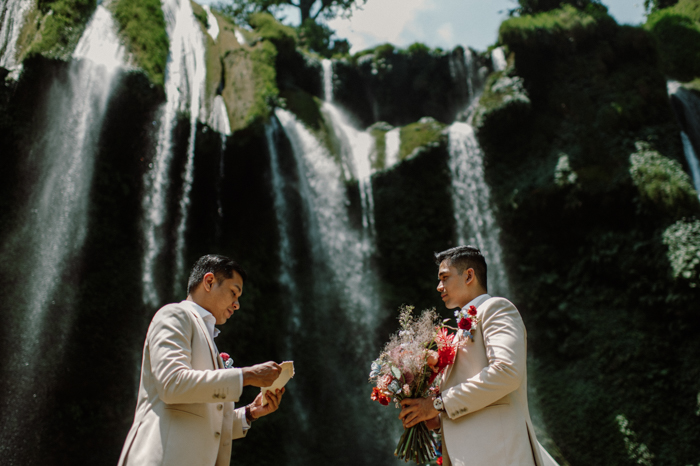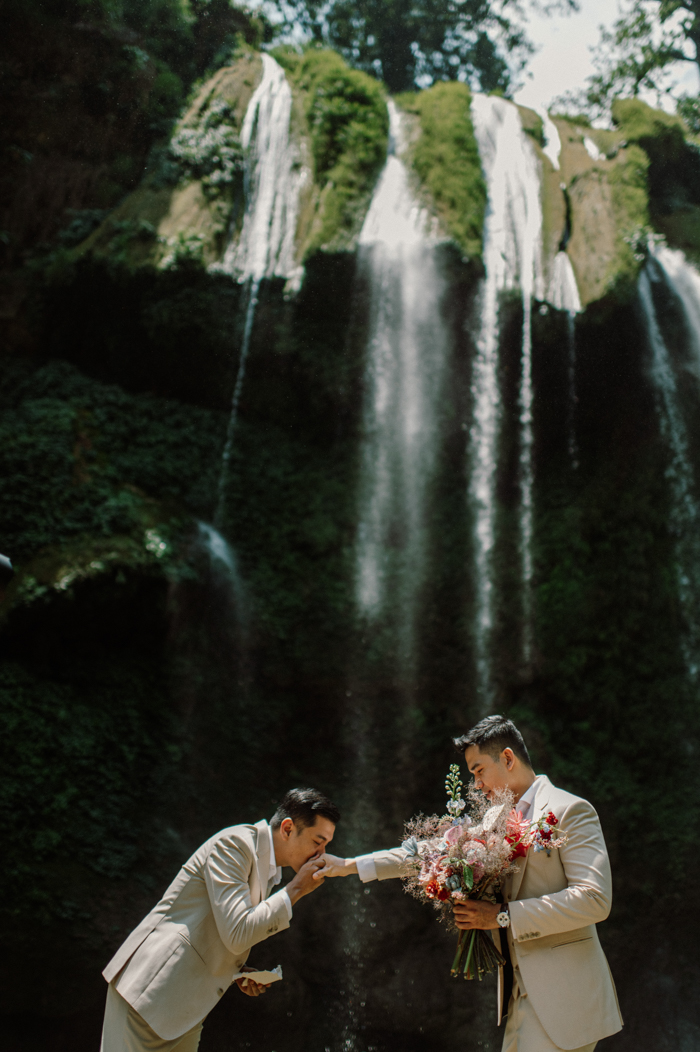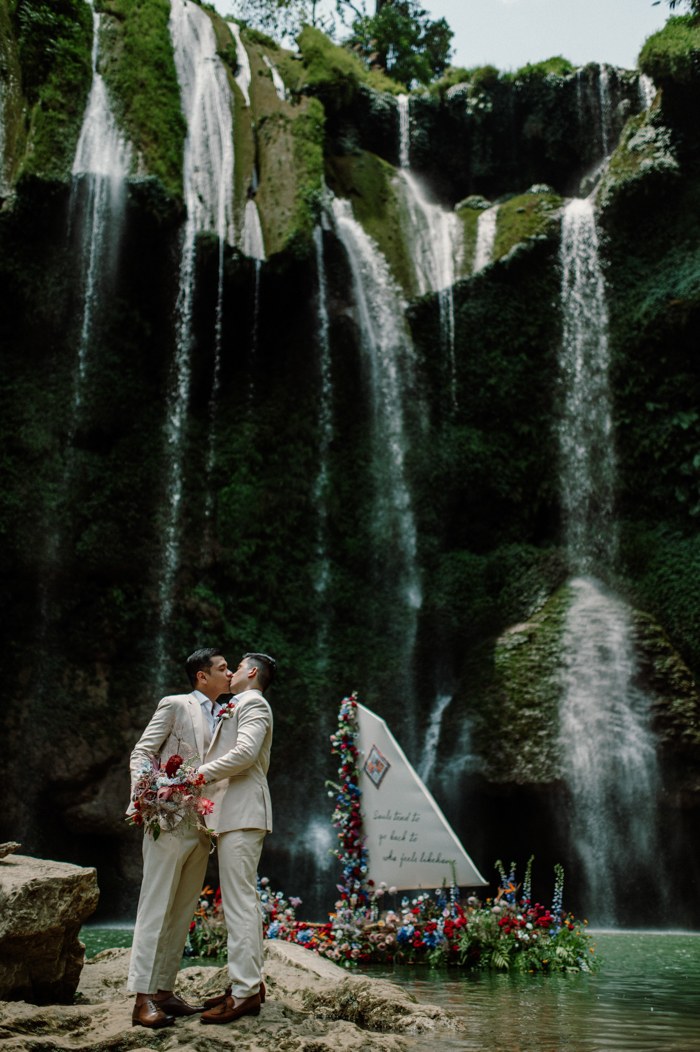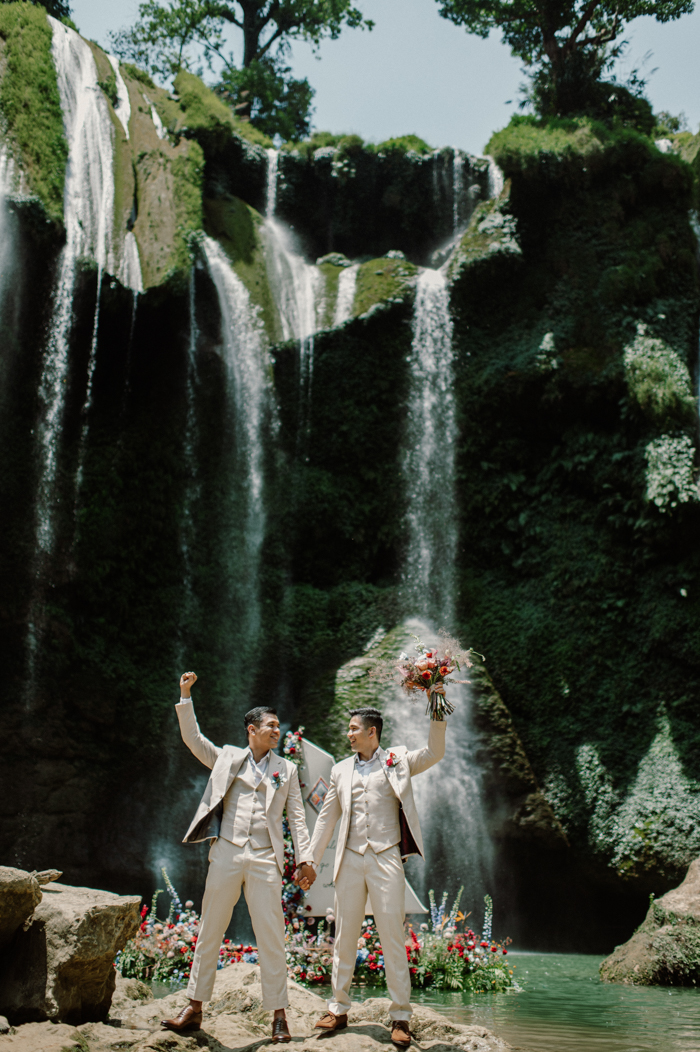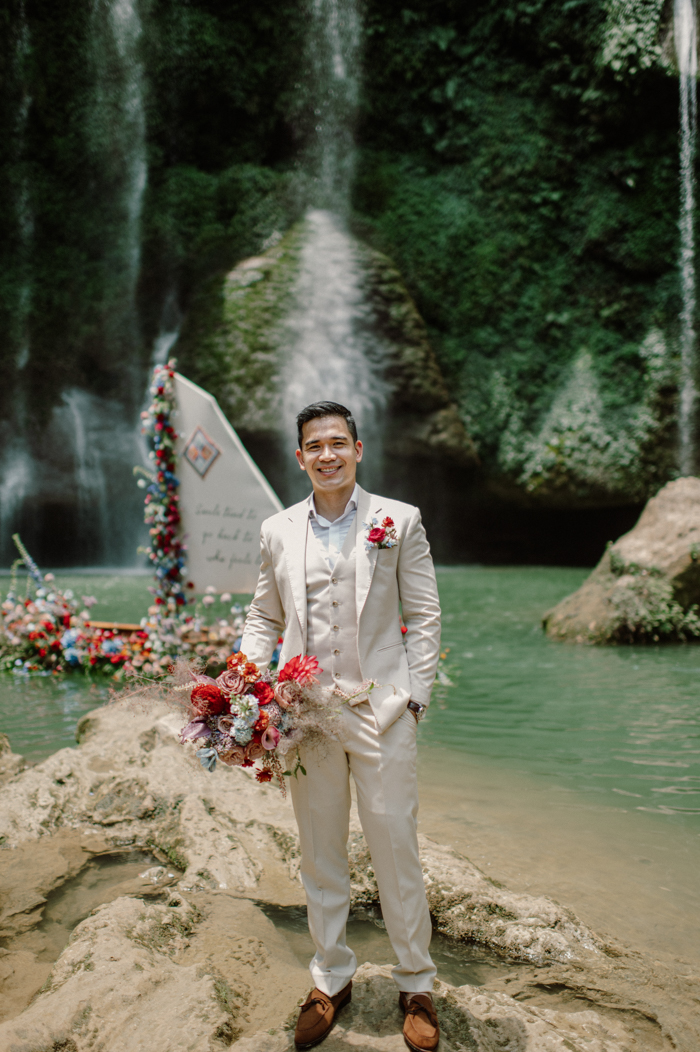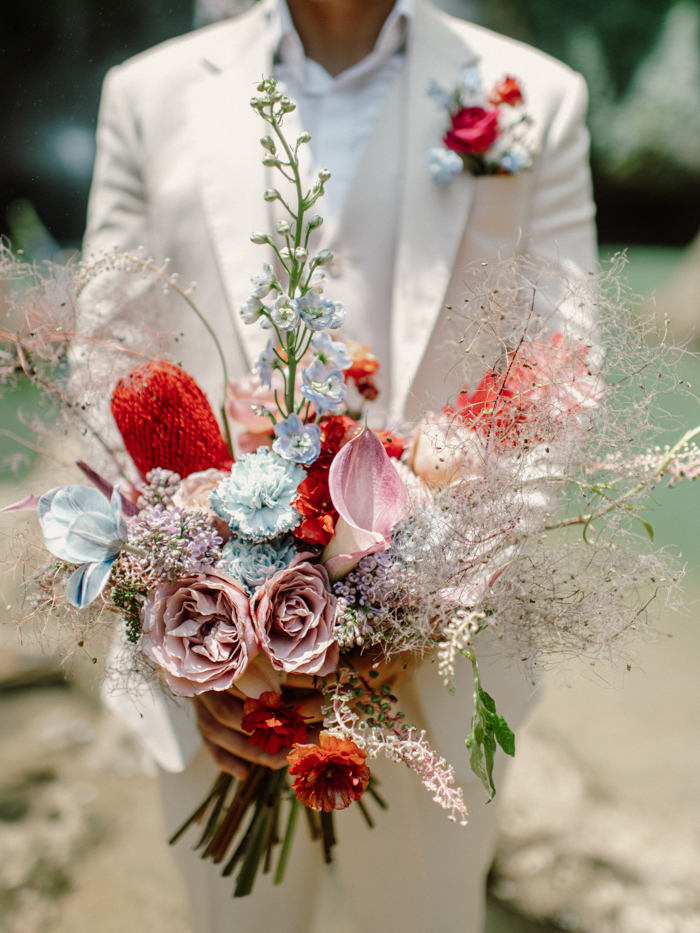 A Moc Chau Elopement
We wanted a place that was still quite unknown to the public—off the beaten track, if you will. So, we opted for these amazing and picturesque waterfalls in the province of Son La, Northern Vietnam.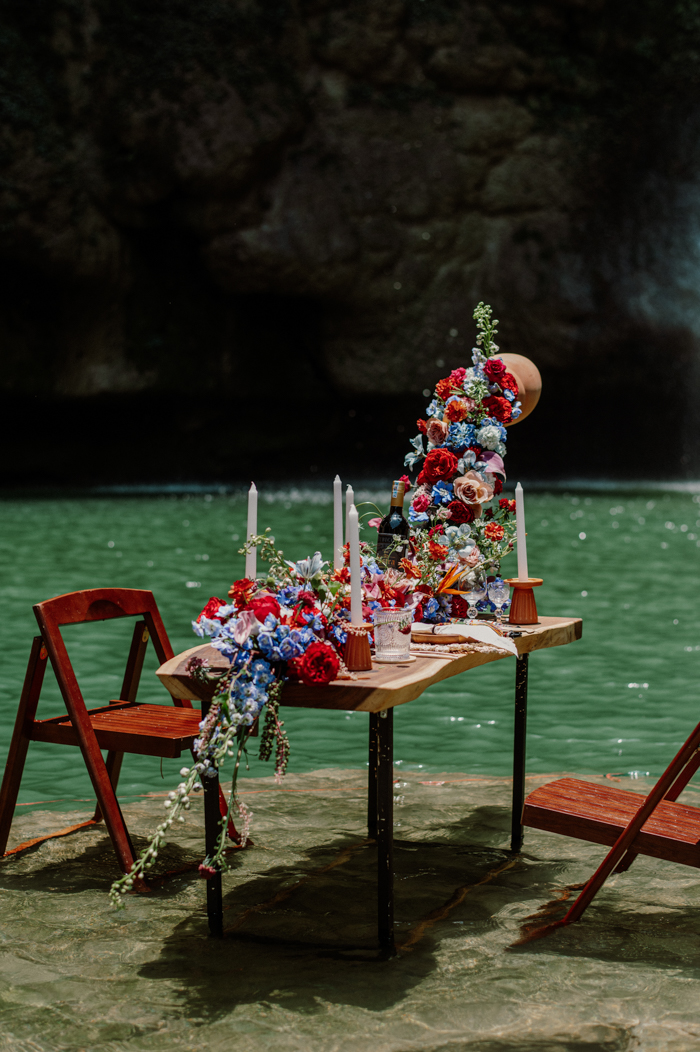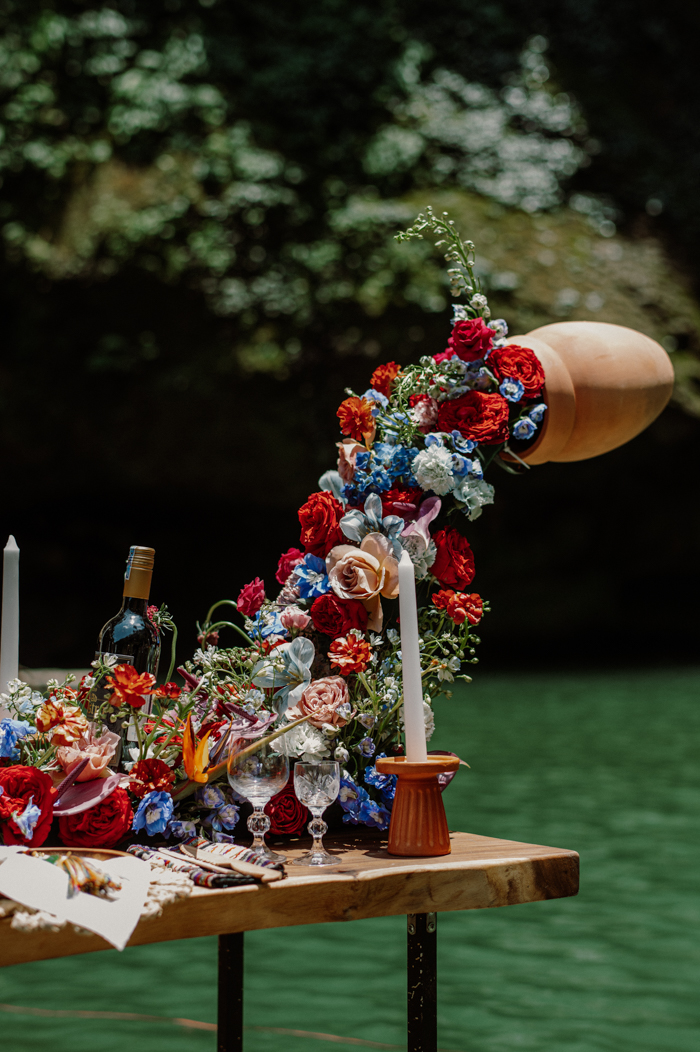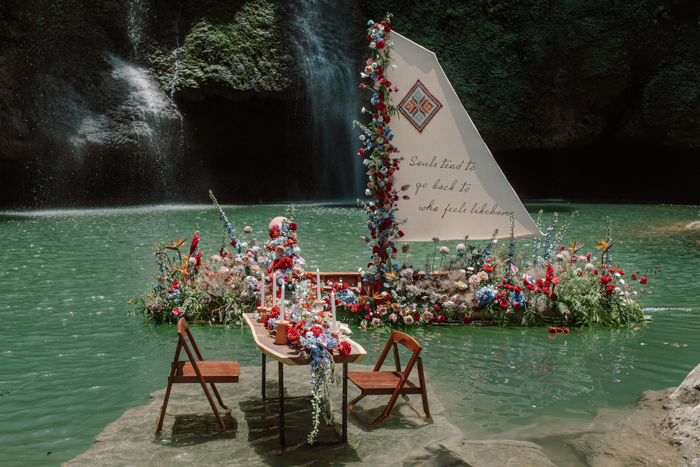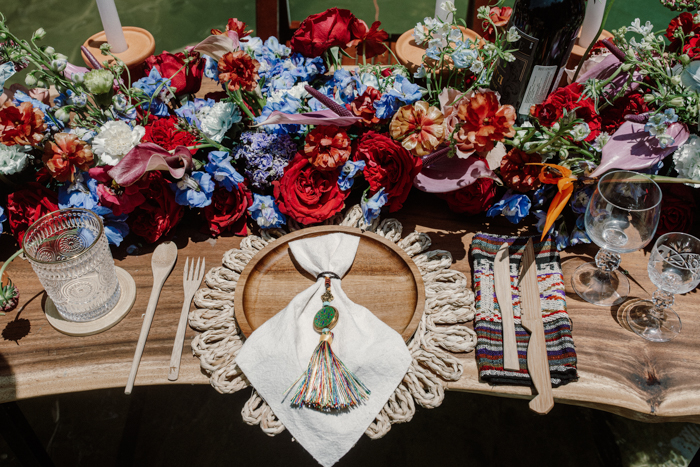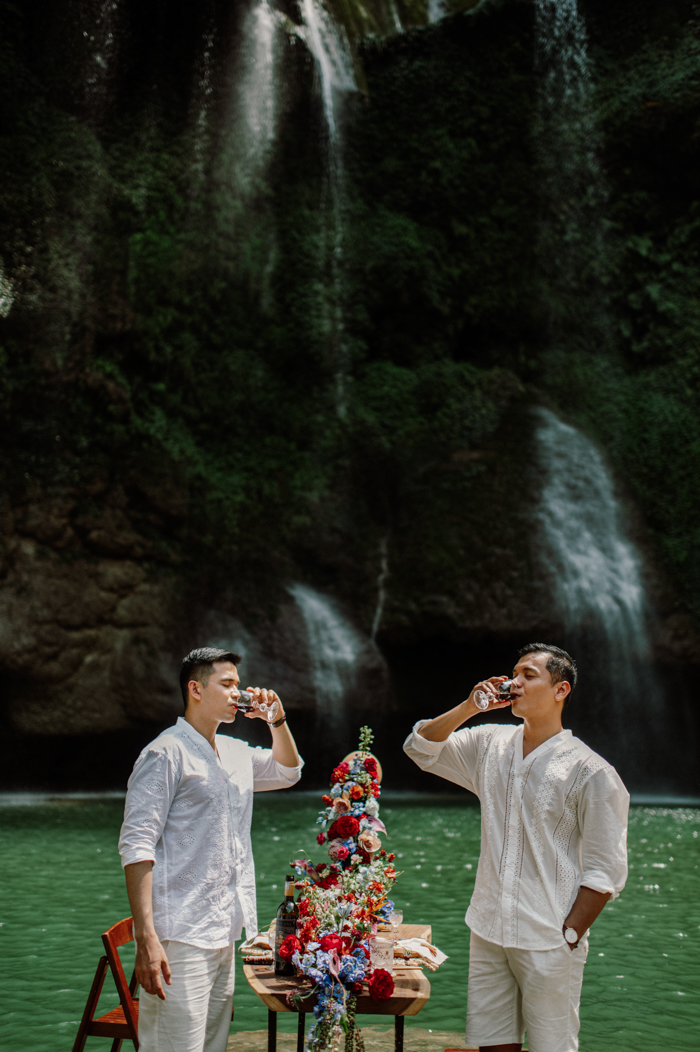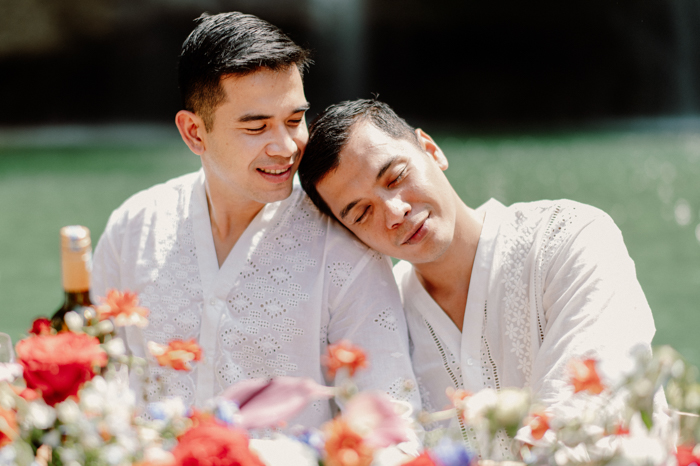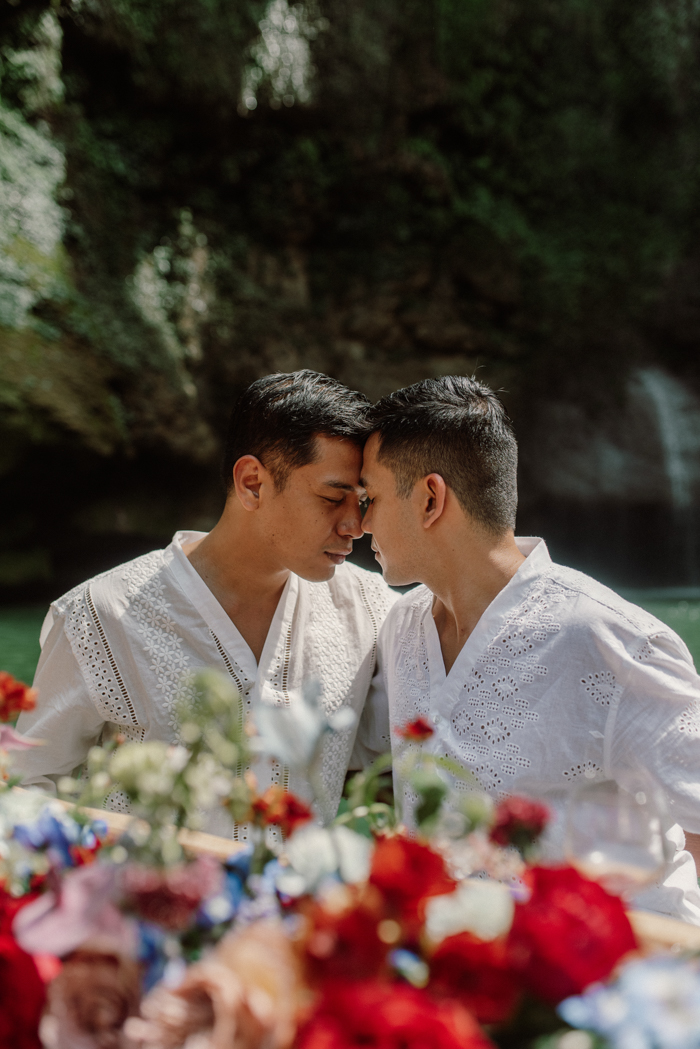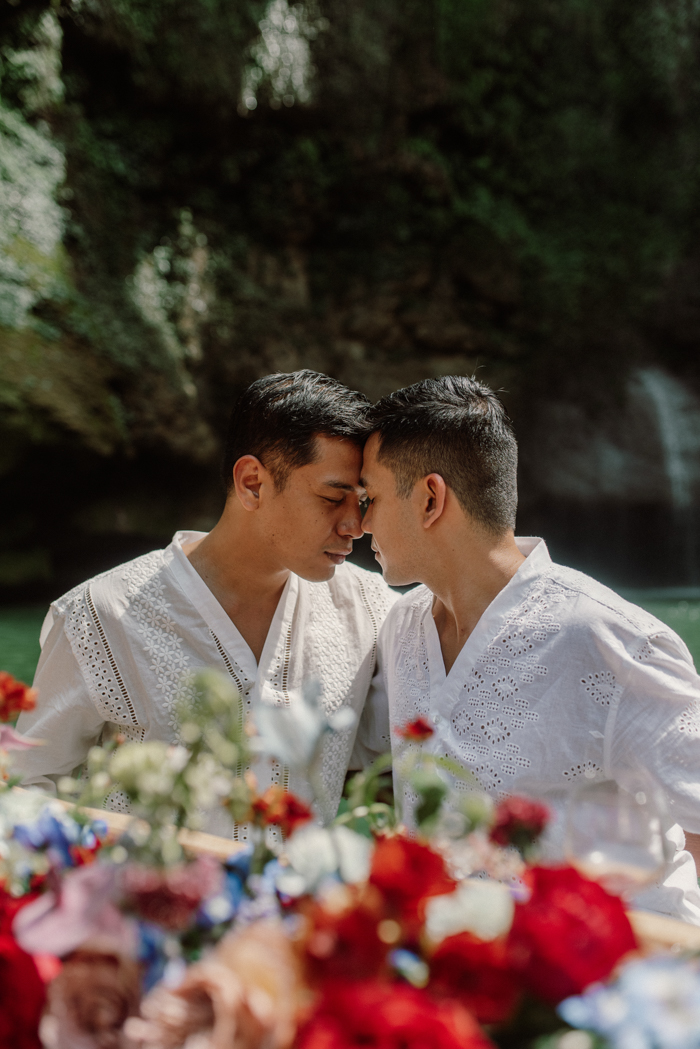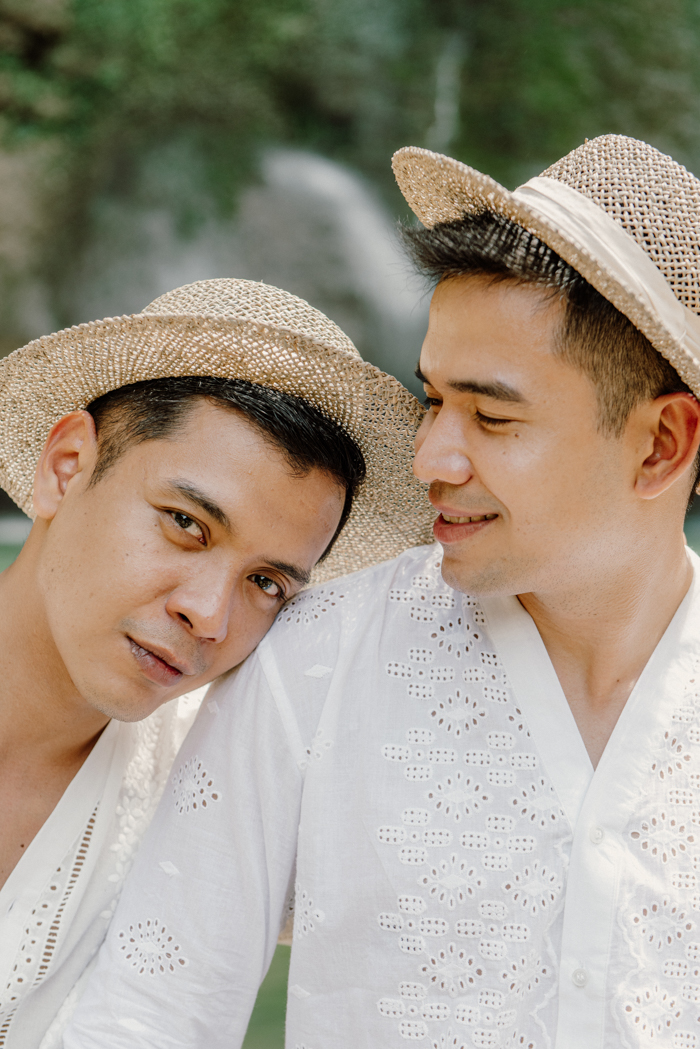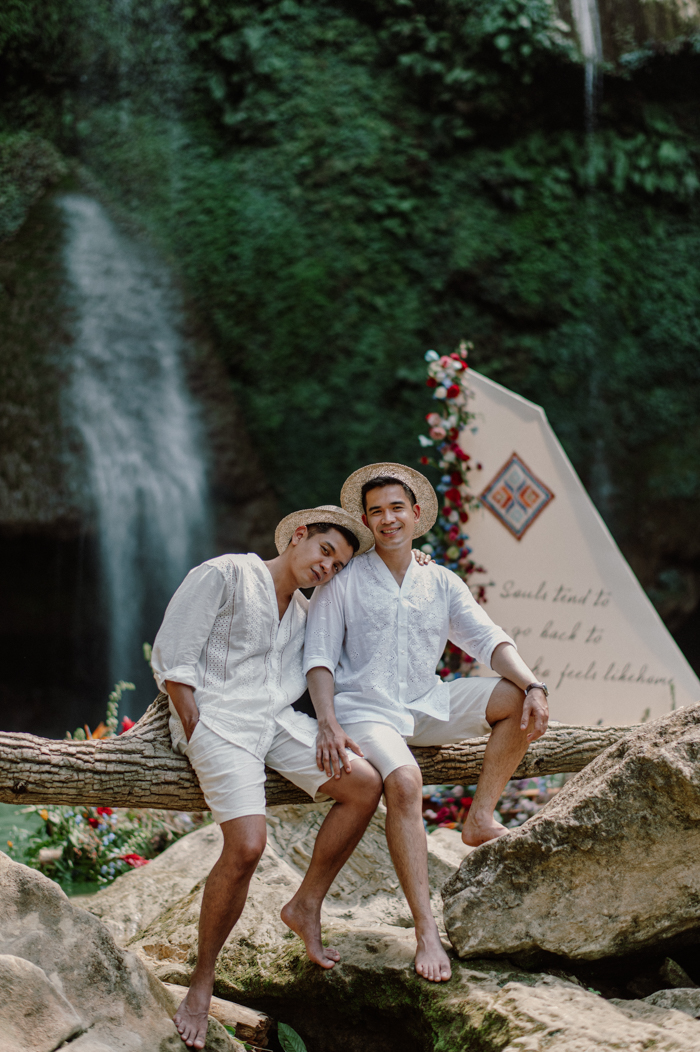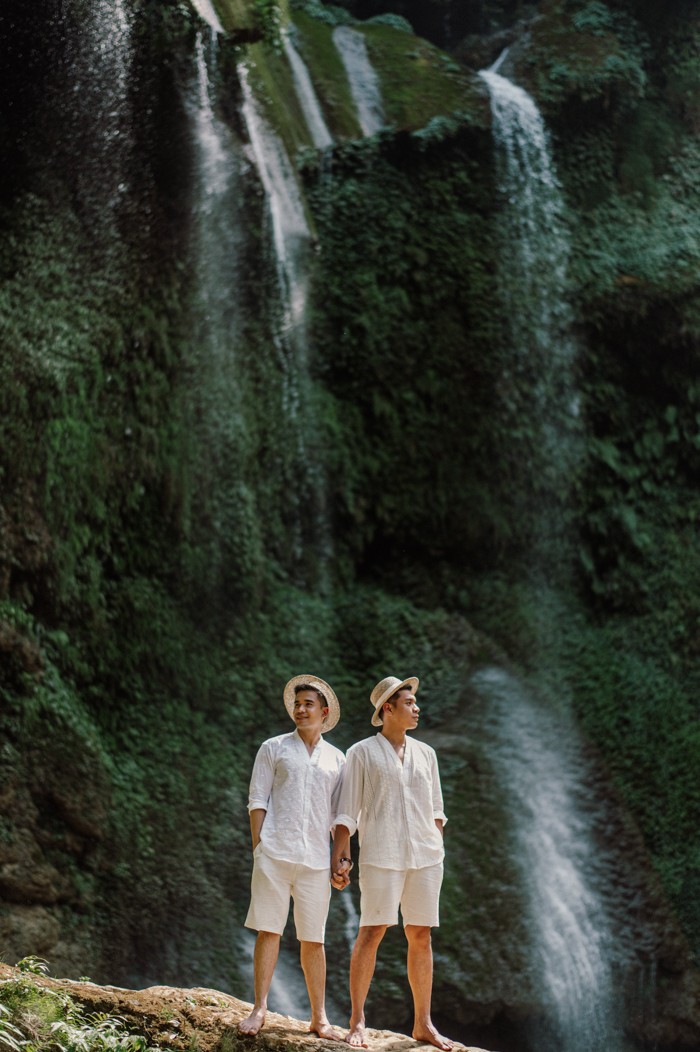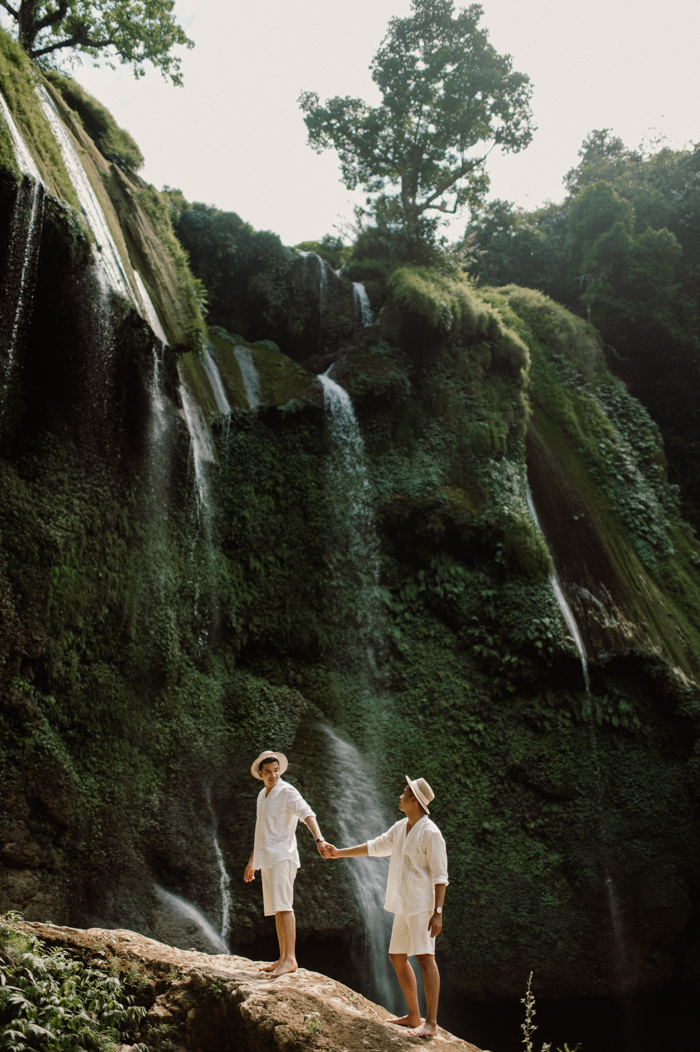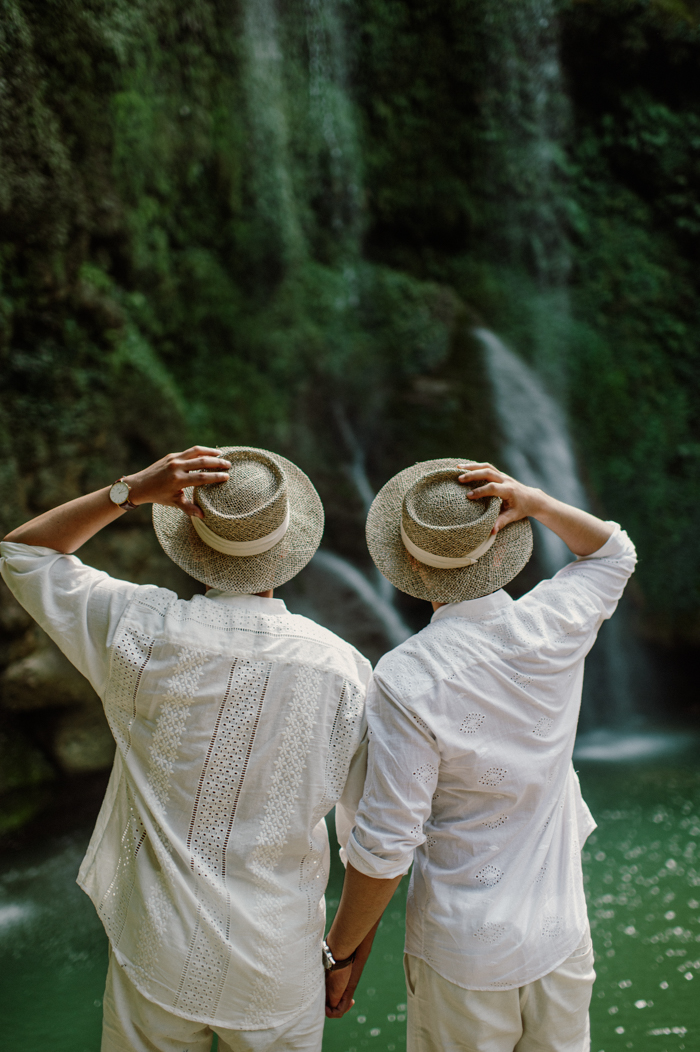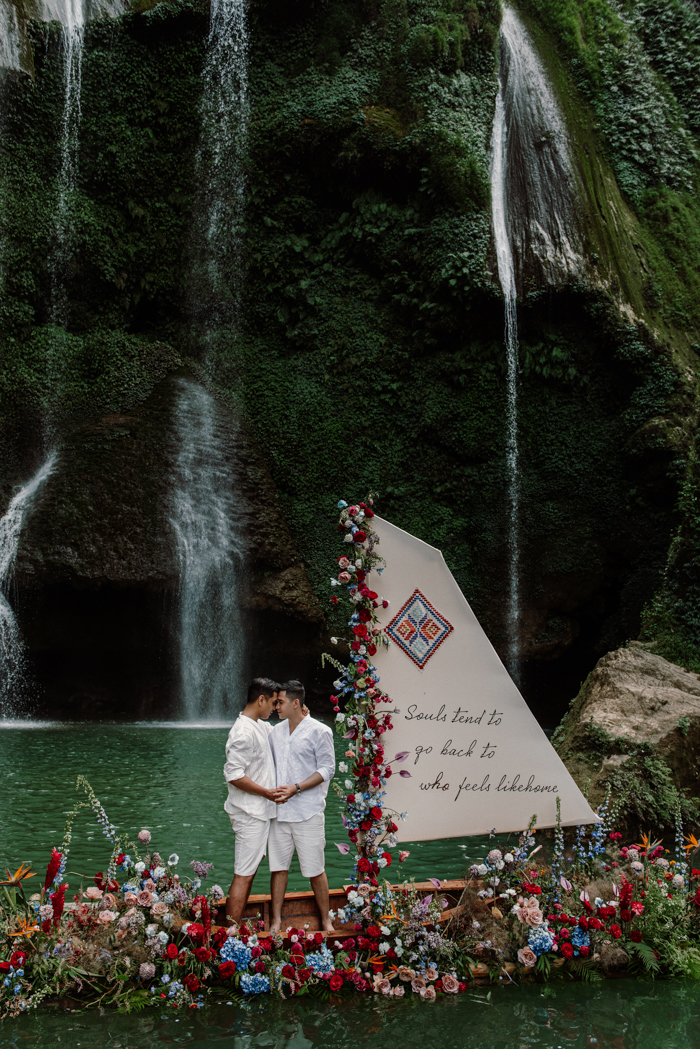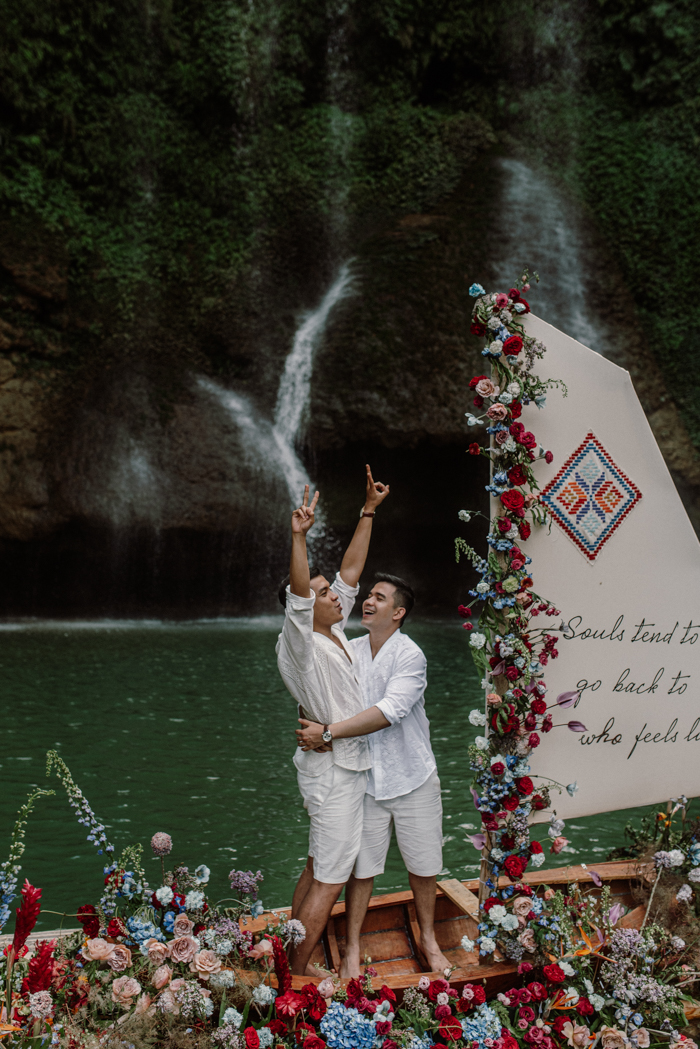 Congratulations to Garry and Romeo on their magical Moc Chau elopement. Thank you to Bayla Vietnam Wedding Destination Planner for sharing this day with us.
Elopements and micro weddings are much more than a trend so we don't blame you if you'd like to plan a smaller wedding. Get started with our ultimate guides to planning an elopement and a micro wedding.