Holly and Simon envisioned an earthy, rustic celebration utilizing elements they acquired themselves. Their organic farm wedding in the English countryside was arranged by the bride and groom, along with talented loves ones, from the array of cakes to the floral design. Outstanding English photographer Sam Docker captured all of the well-planned elements, the rustic vibe of the event, and especially the love between Holly and Simon. The light was soft and ethereal over Holly's parents' farm on their wedding day, creating a beautiful backdrop for their ceremony and stunning couple portraits. Friends of the newlyweds provided music for the reception, and the night ended with dancing and fireworks under the stars.
The Couple: Holly and Simon
The Wedding: Private residence in the Hempshire, England
The Inspiration: "It's a bit of a joke on me, but 'Rustic, Organic and earthy'. Those words were somewhat thrown around to describe everything about our wedding. I think the most important thing to us was to create a wedding that was a true and honest reflection of who Simon and I are and what we represent. Almost everything decoration wise came from the land, recycled or gathered from the woods or fields. The food was lamb from our own fields and my father and his and band of merry fishermen lovingly caught all the salmon on a trip to Iceland. The potatoes too were grown in Dad's veg patch and the cider was from my Grandfathers apple farm."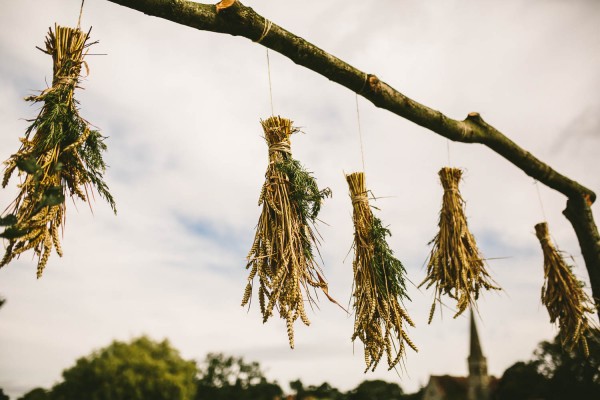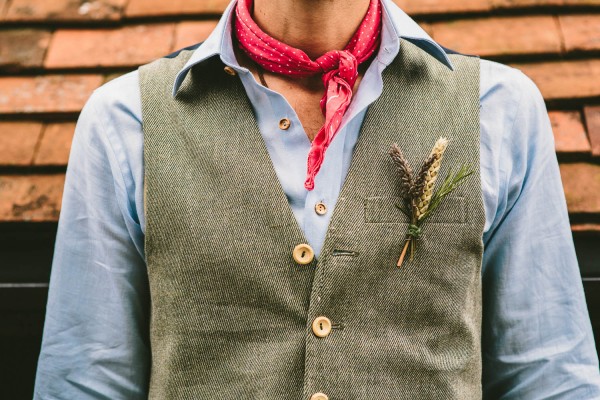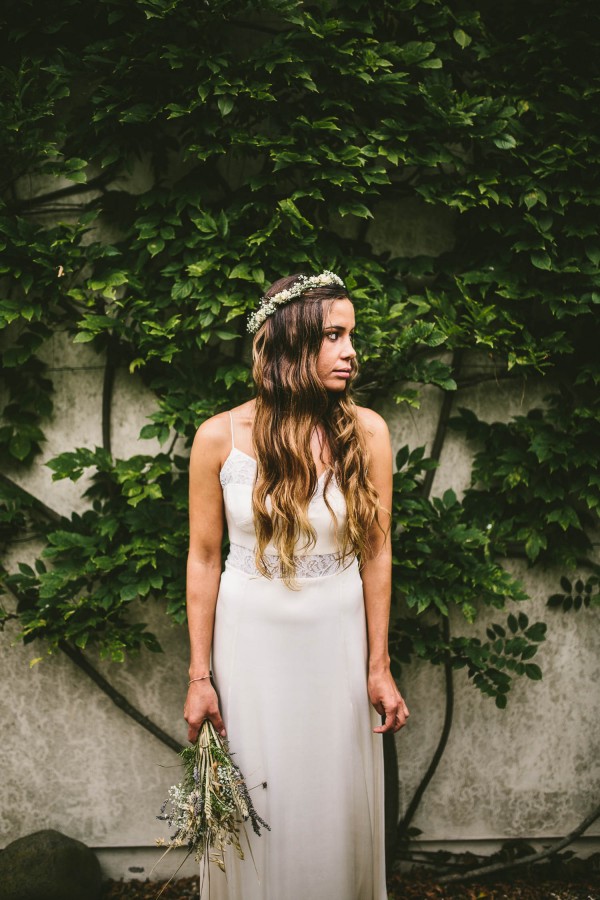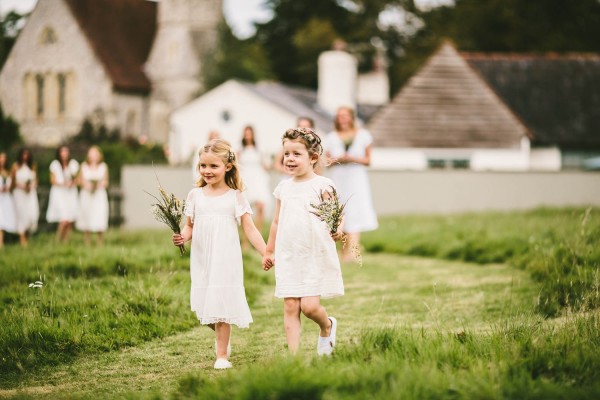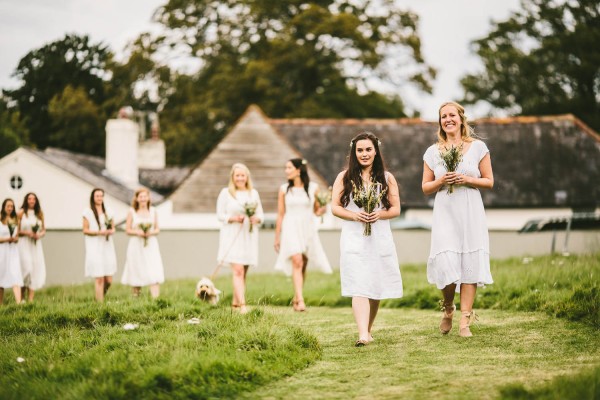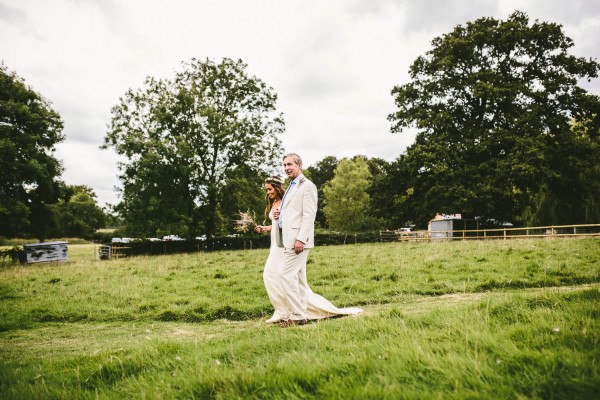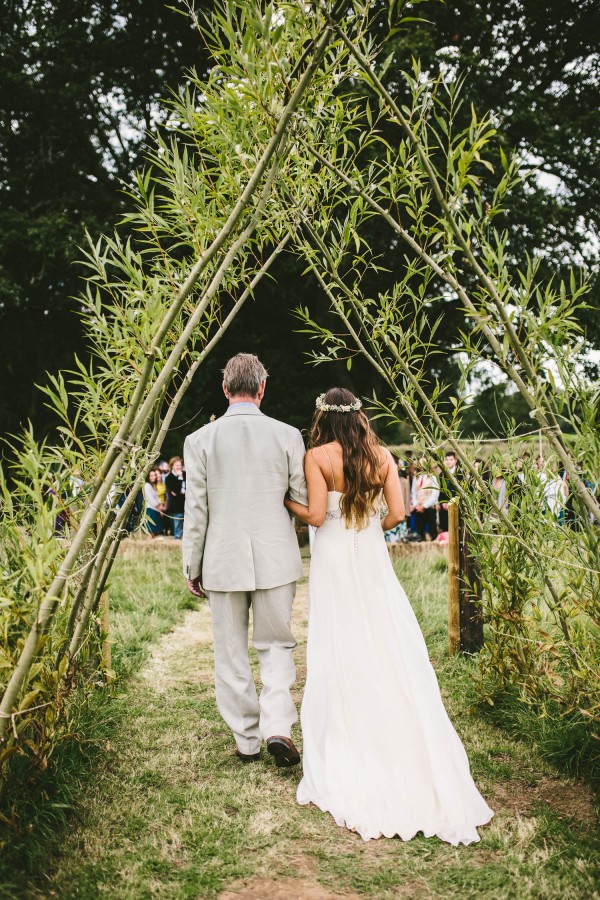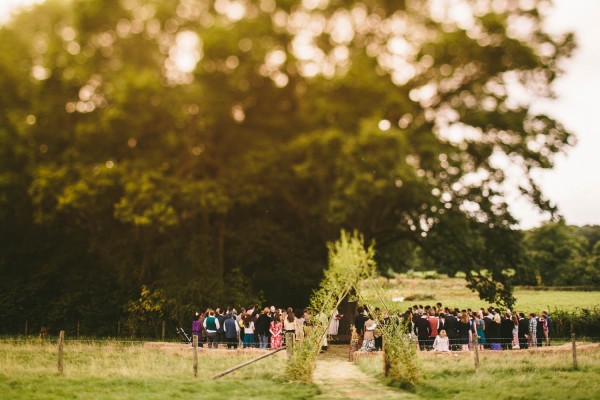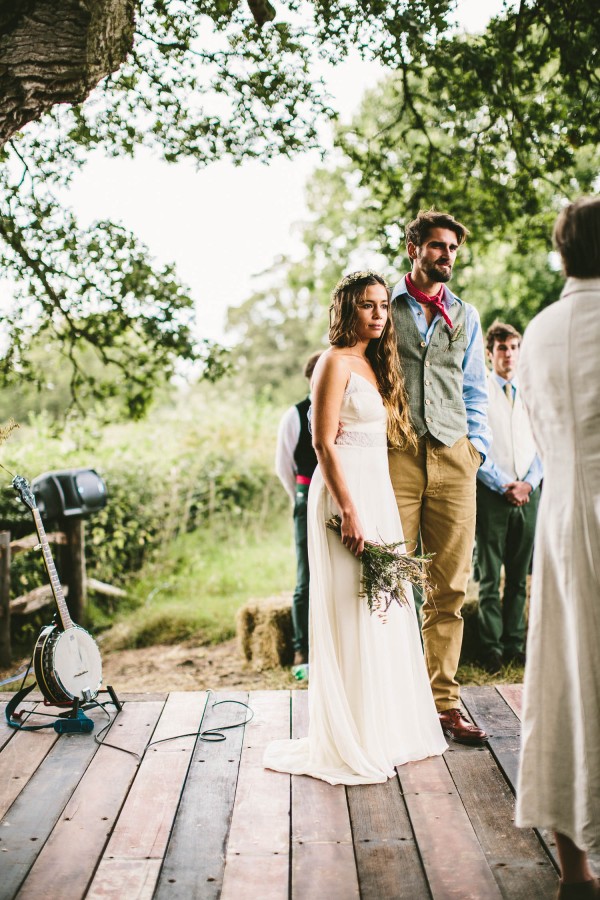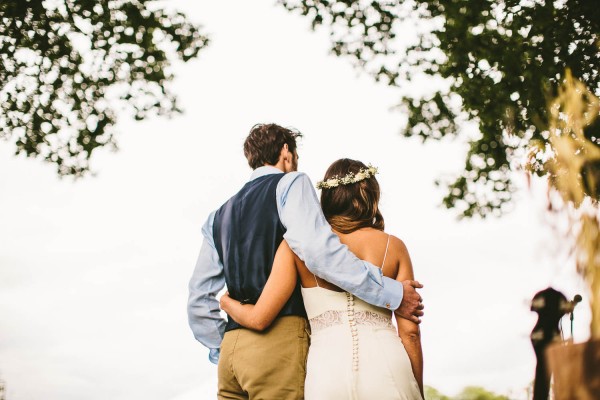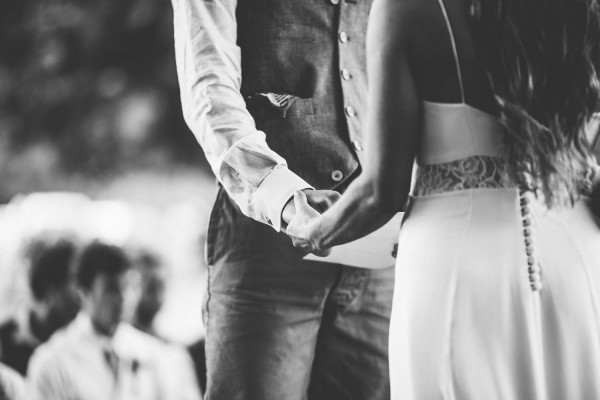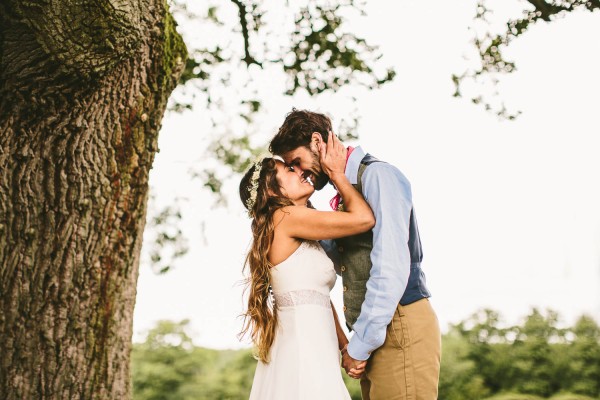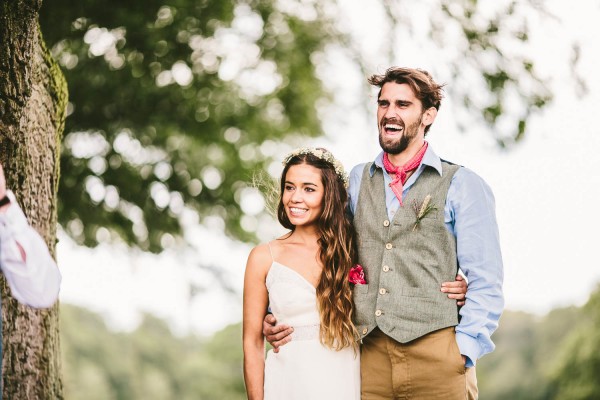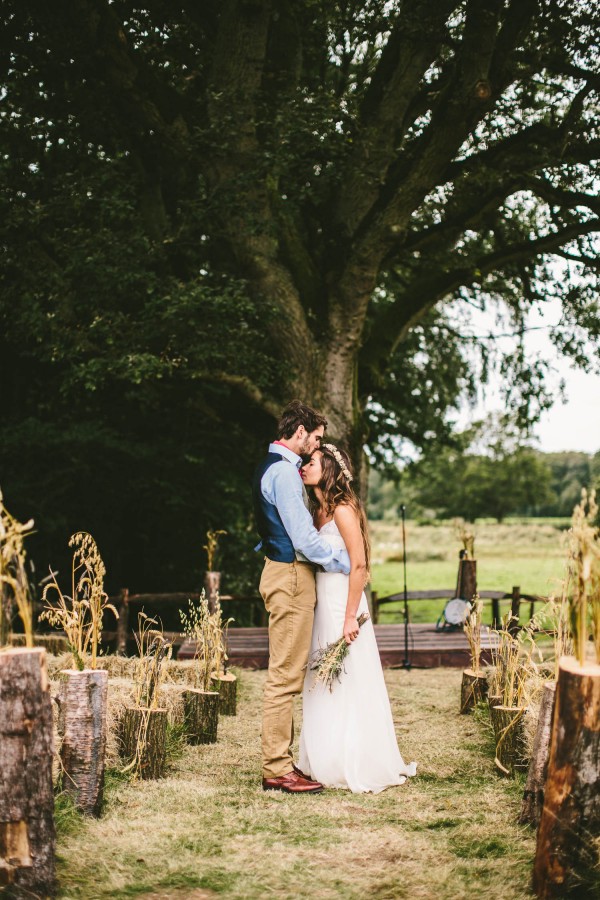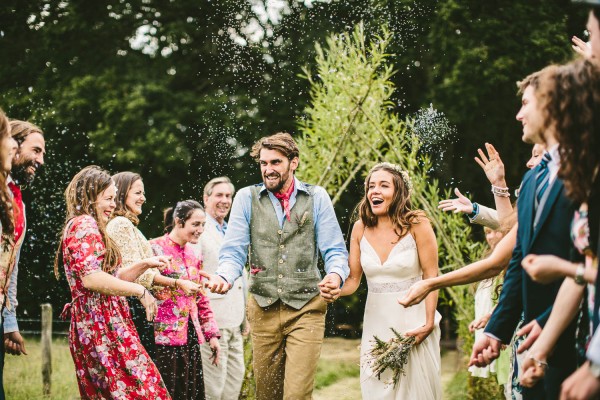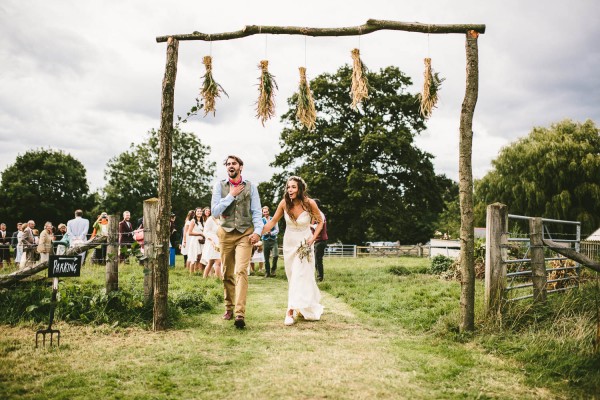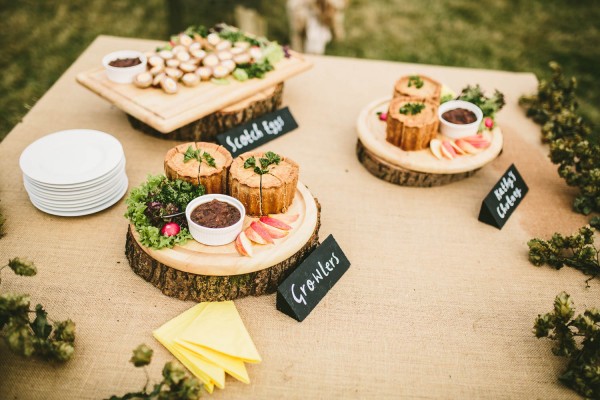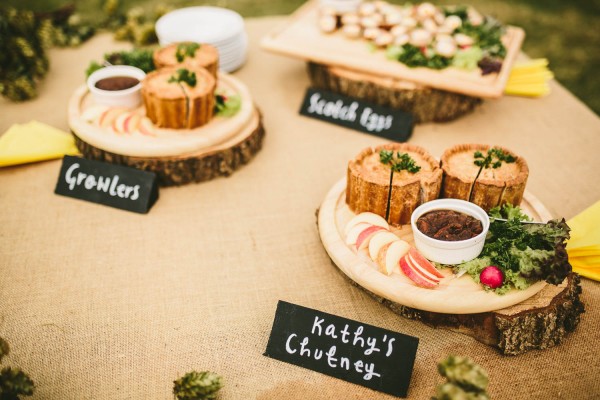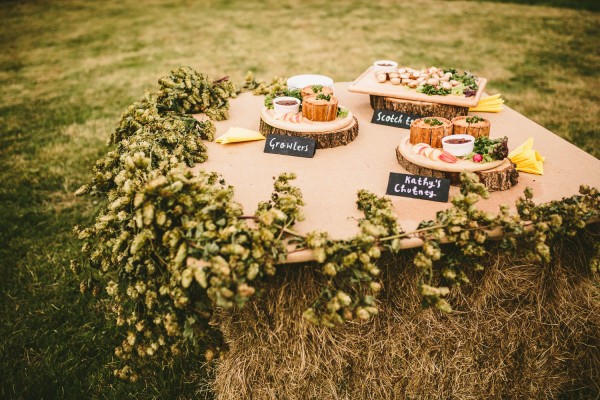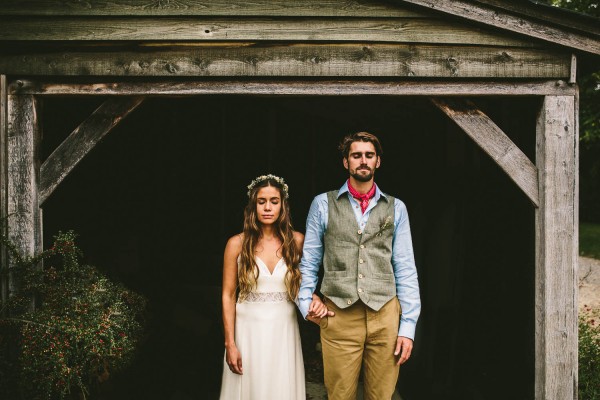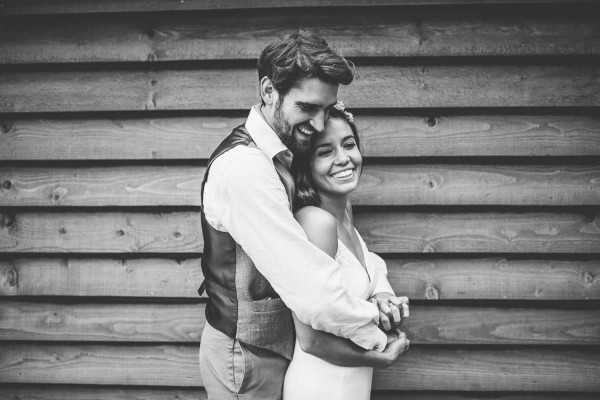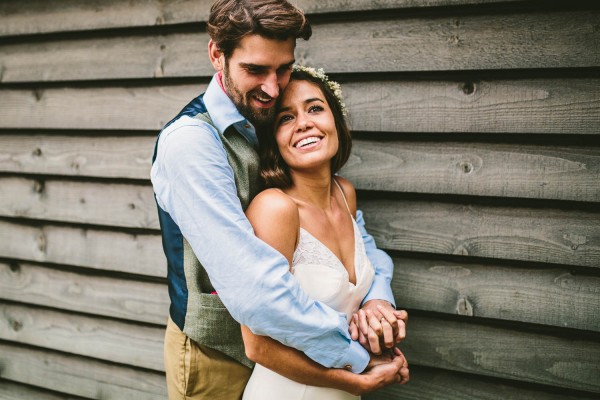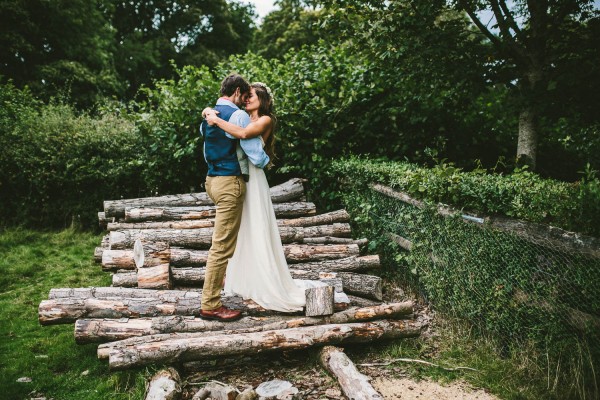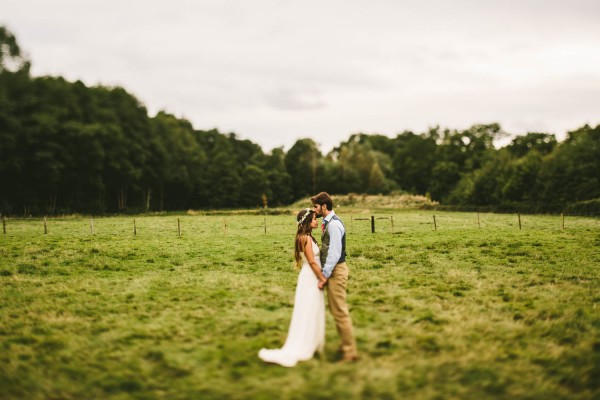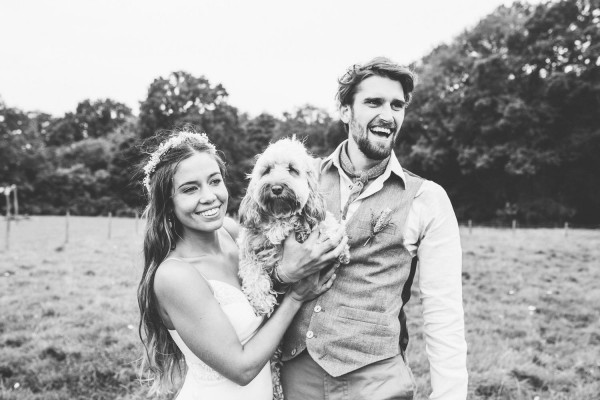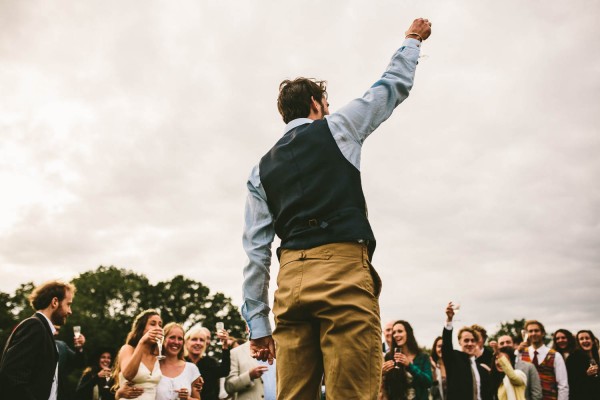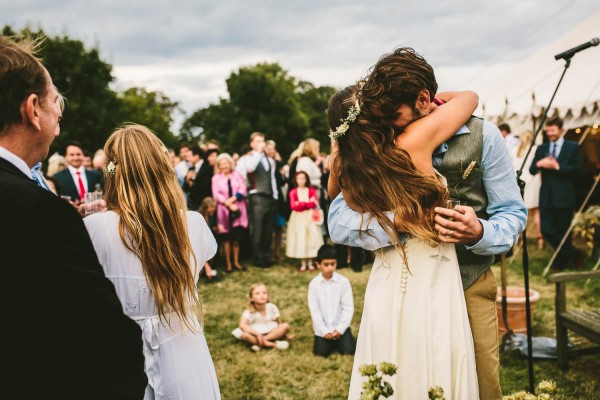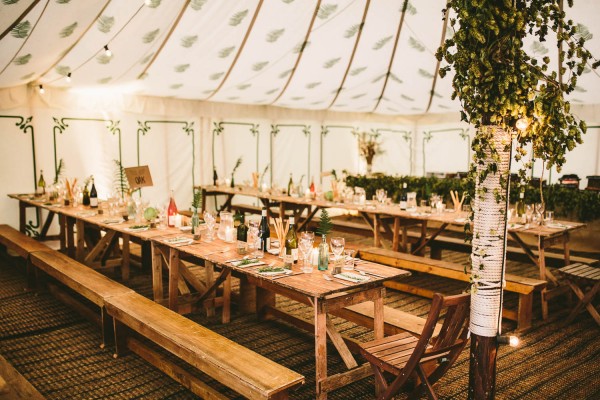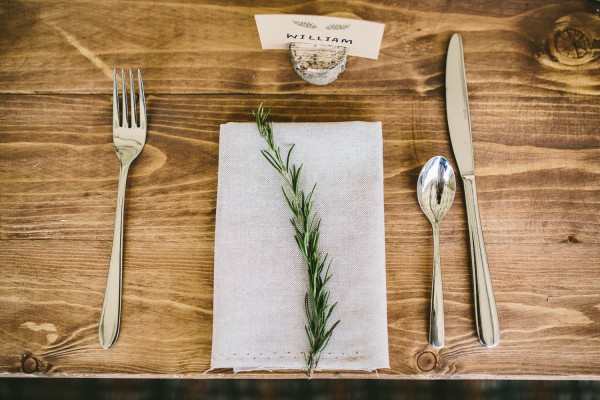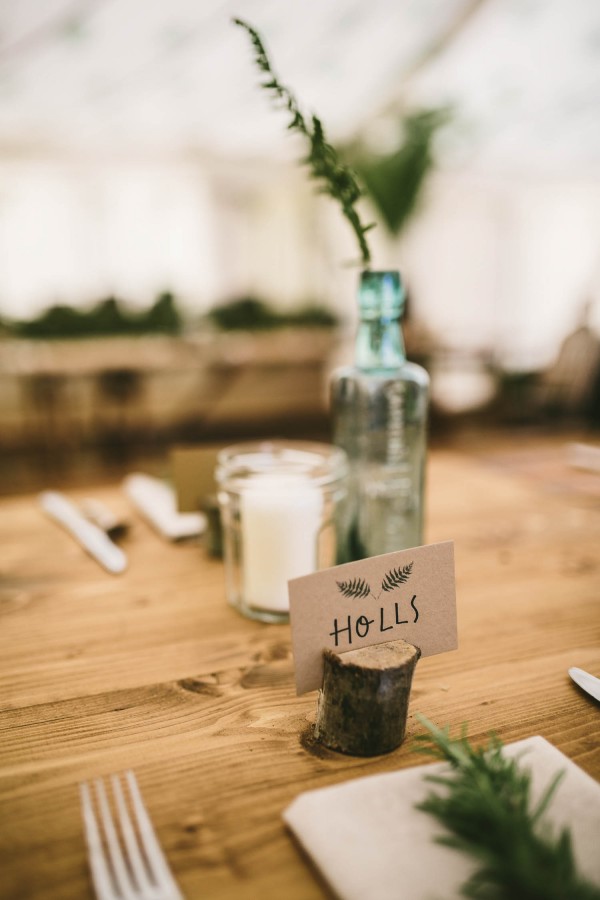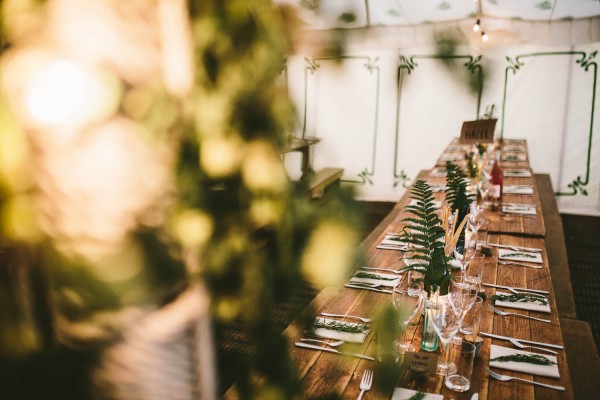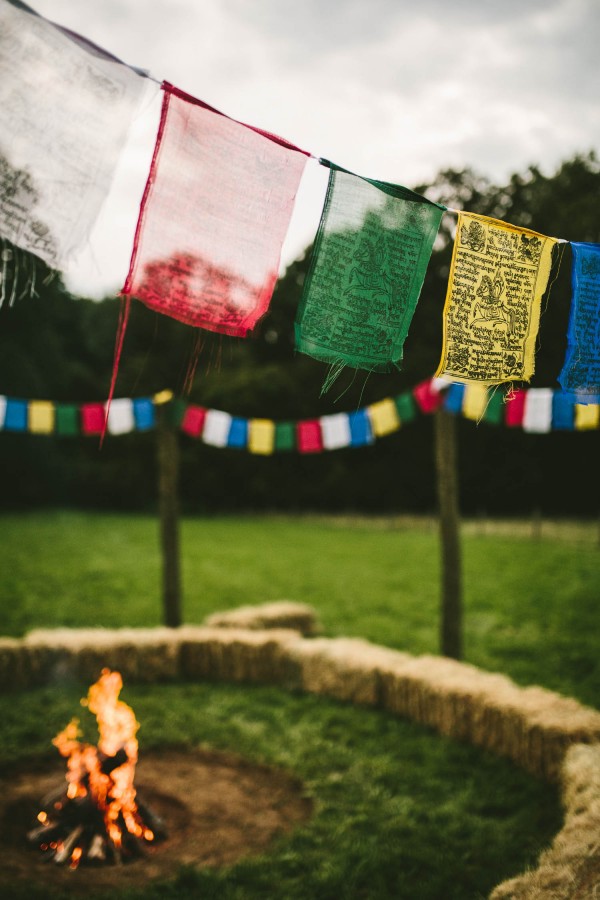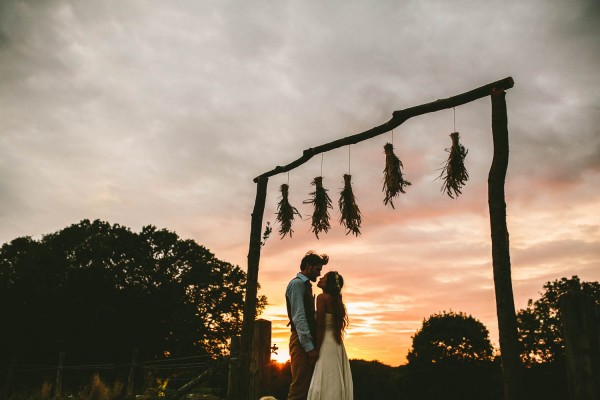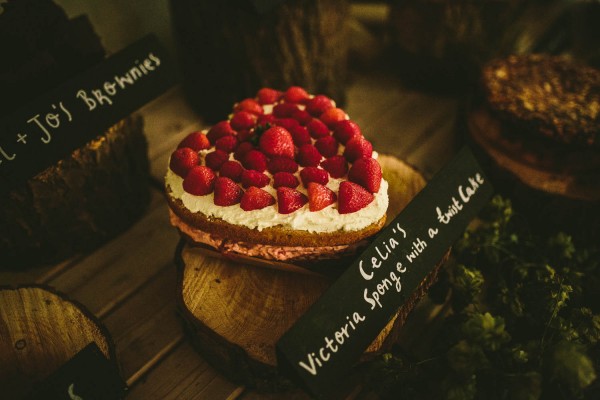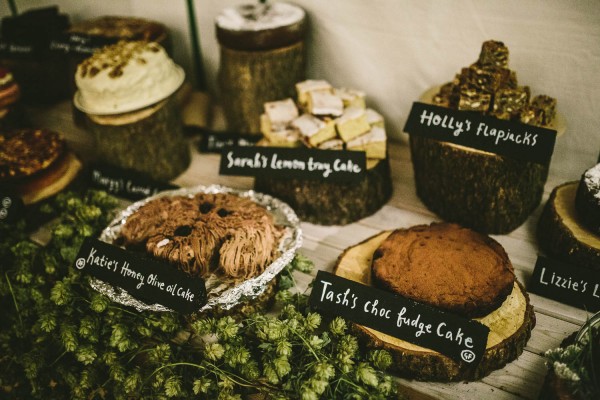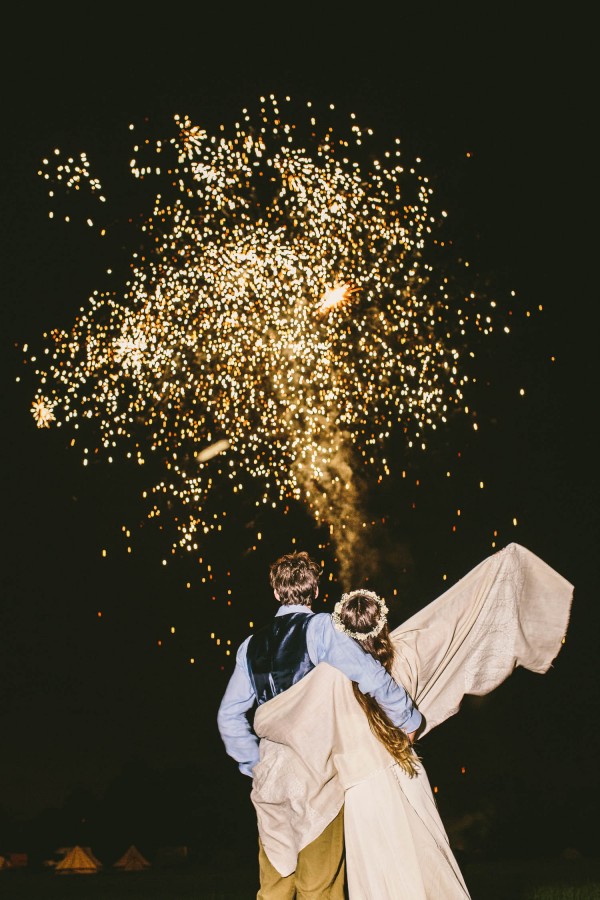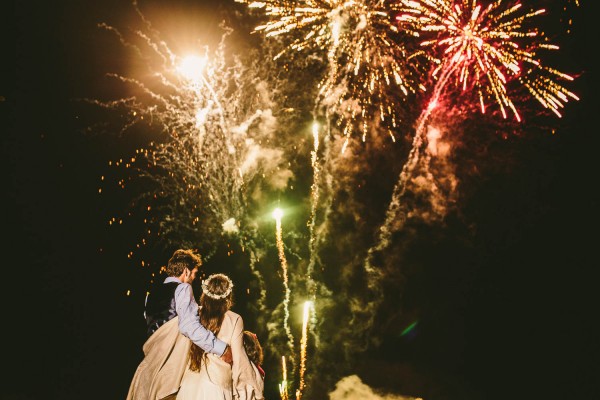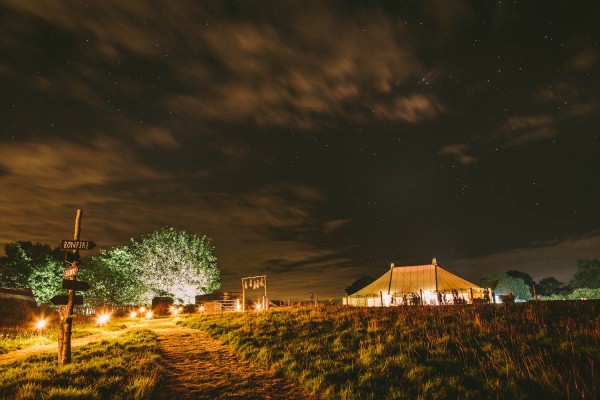 The Moments: "There were too many, but a highlight for me was the ceremony. We had a humanist ceremony and we put a lot of our heart and soul into the planning of it. Seeing it all come together – from the stage my father and Simon built from reclaimed timber, to seeing my best friend Adrian play his banjo as I walked down the isle, to hearing our chosen friends and family sing and read, our wonderful celebrant River who we came to love as a good friend, and last but by no means least seeing my wonderful husband standing up on that stage in all his rustic finery for the first time."
The Couple Recommends: "Sam Docker was a TOTAL legend. He felt like family within 5 minutes of his arrival. He was fun, easy going and so seriously talented. His photos are completely beautiful and capture the feel, love and spirit of the day and all that Simon and I are about. Absolute Love melt down for Sam Docker and would recommend to him to everyone."
The Wedding Team:
Photography – Samuel Docker
Officiant – River Jones
Live Band – Sheelanagig
Floral Crown – The Traditional Flower Company
Wedding Dress – Tephi
Rings – Parchment Jewellers
Thank you to Sam Docker for sharing such remarkable images, and to Holly and Simon for sharing their cherished day. For more earthy wedding inspiration, check out Brianna and Hans' earthy chic Long Beach wedding.