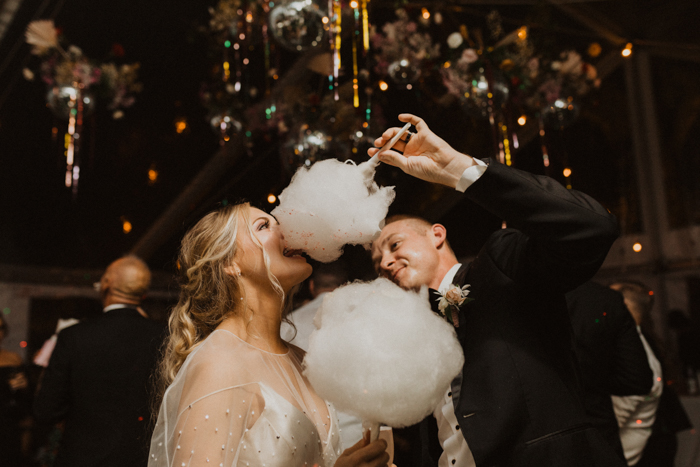 Sleek black and white attire, disco balls, and a dramatic reception outfit change—everything about this elegant winter wedding is stunningly epic. With the help of wedding planner Bubbly Events, Cassidy and Keenan we're able to bring their dream reception to life after an intimate ceremony months before. Talk about the best of both worlds.
Wrightsville Manor—a historic venue located in North Carolina—created an enchanting atmosphere. It was complete with towering oak trees draped in twinkle lights and a cozy fireplace lined with floral arrangements by Designs by Dillon. To add a pop of color to their black and white fashion, this couple incorporated soft pink and yellow florals in the bouquet, along the fireplace mantle, and on the candle lit reception table.
This cozy celebration is packed with inspiration that couples will want to use as influence for their own chilly winter weddings. Don't believe us? We'll let these images from The Family Films speak for themselves. But make sure to have your Pinterest boards ready. We guarantee you'll want to revisit these unique ideas.
The Couple:
Cassidy and Keenan
The Wedding:
Wilmington, North Carolina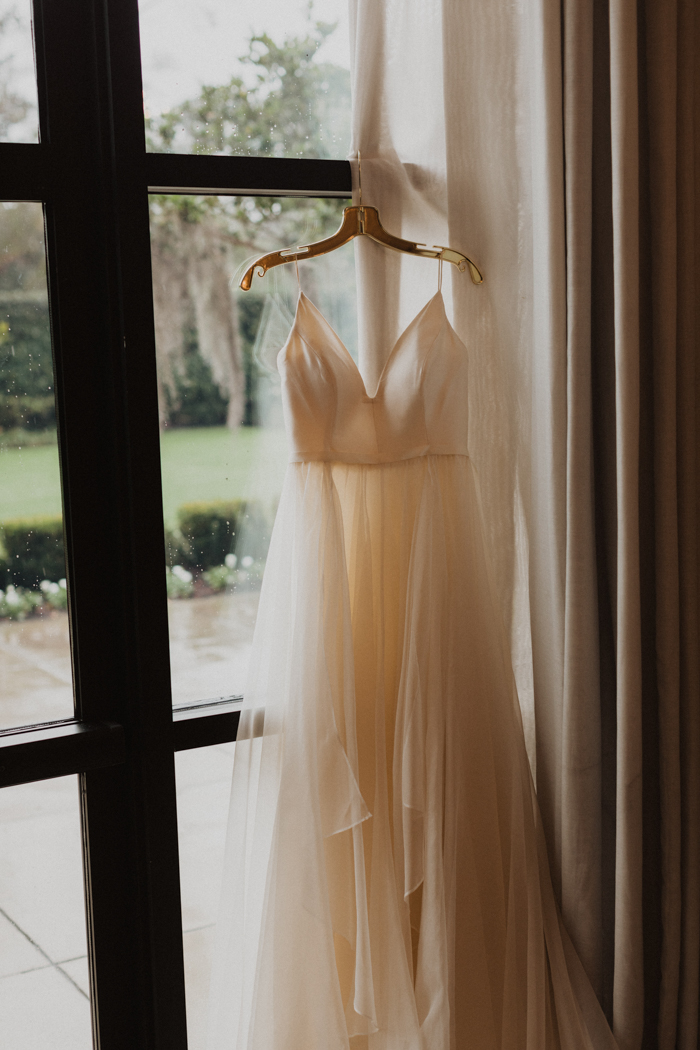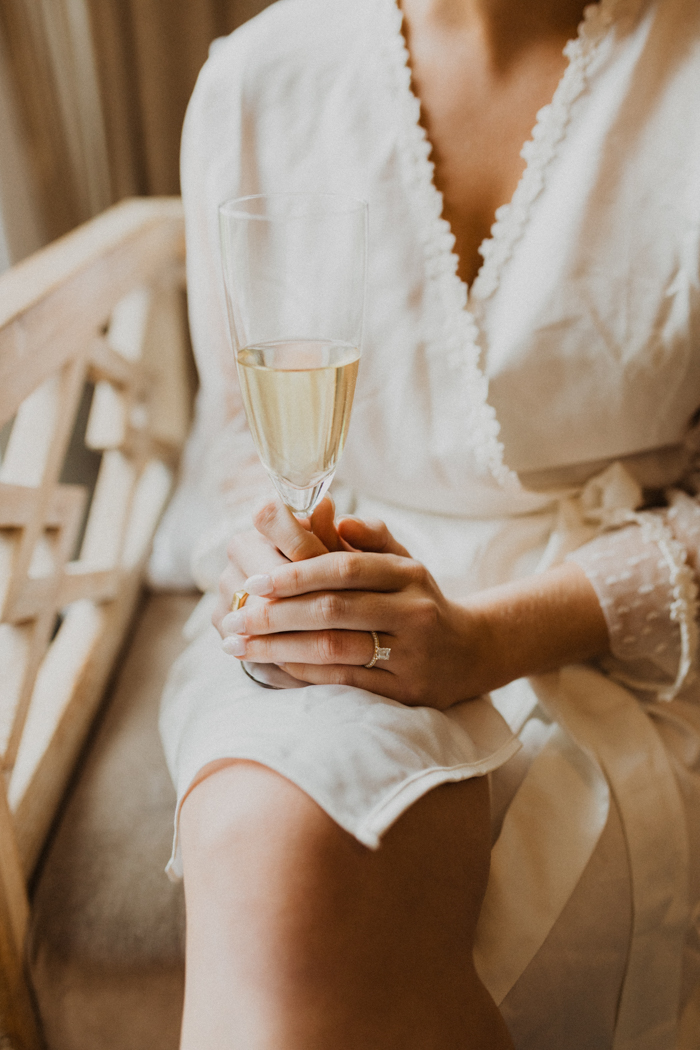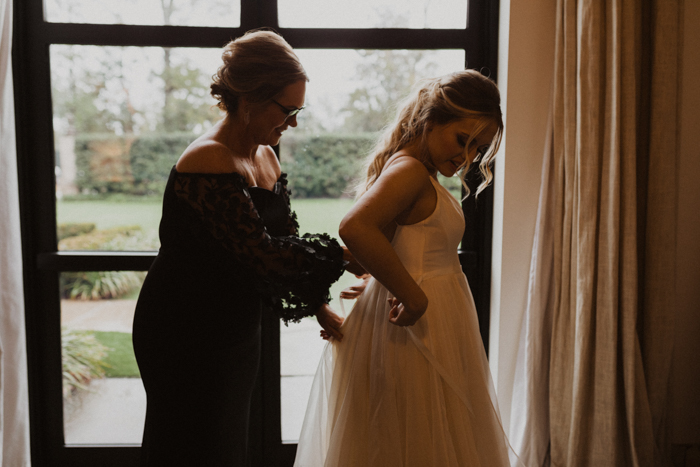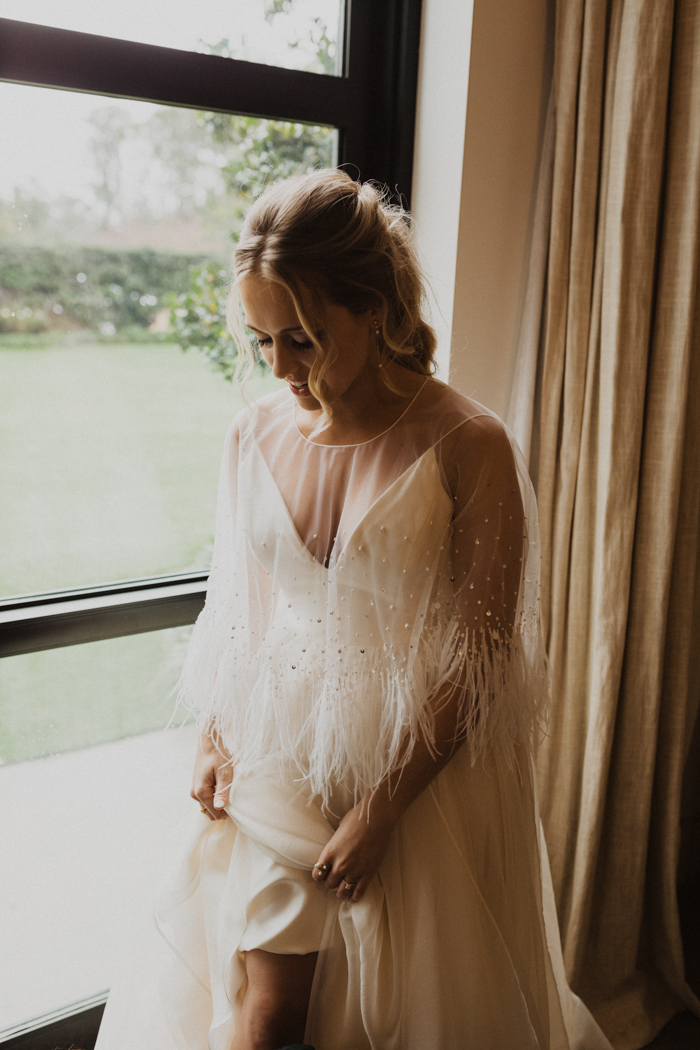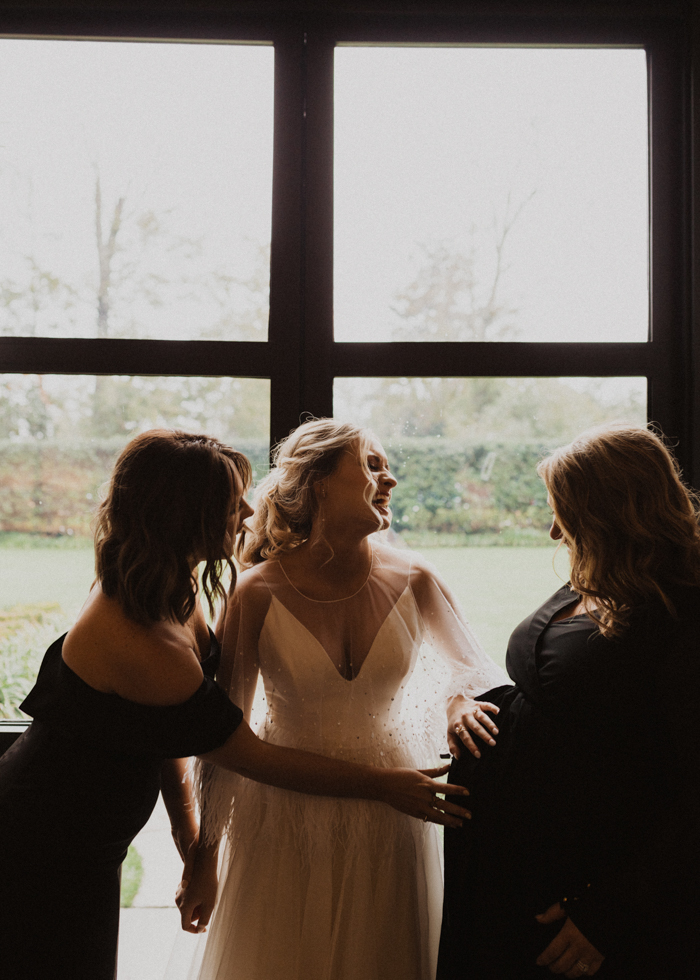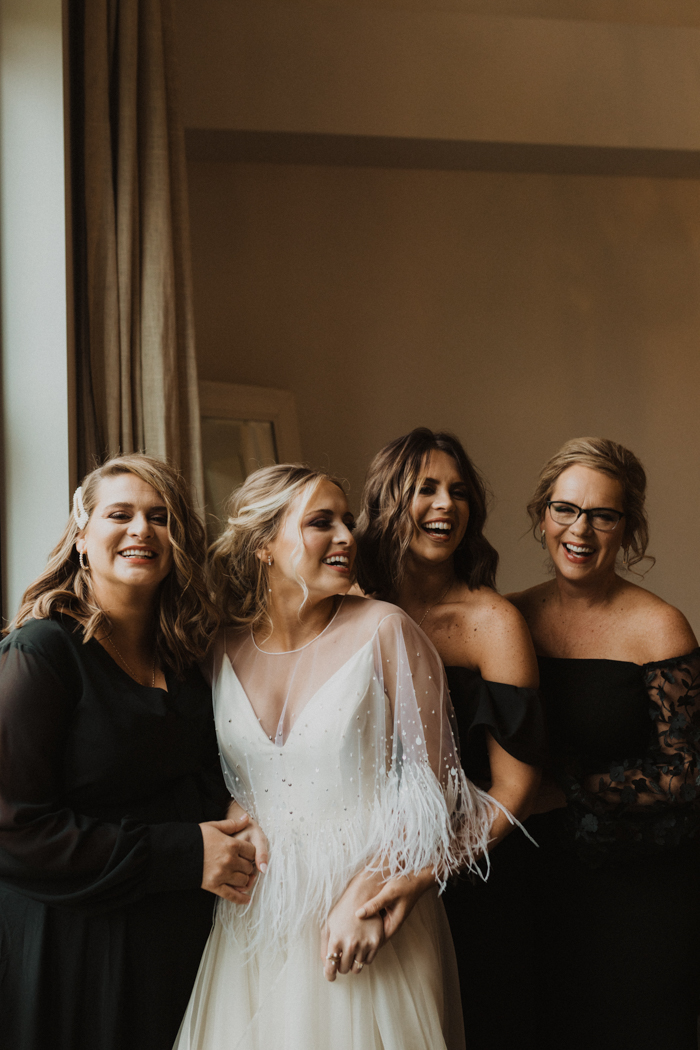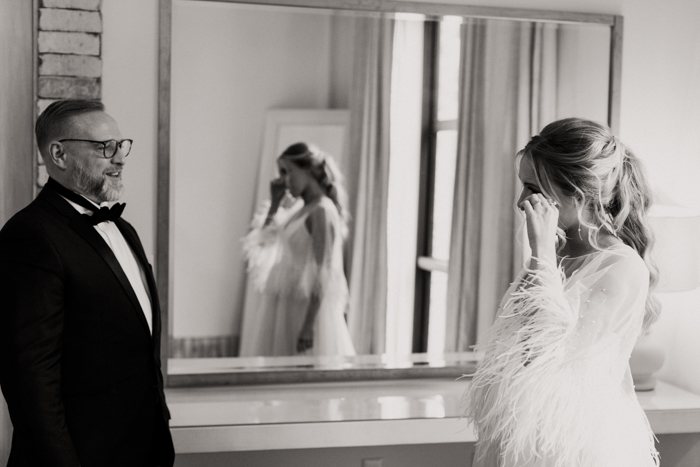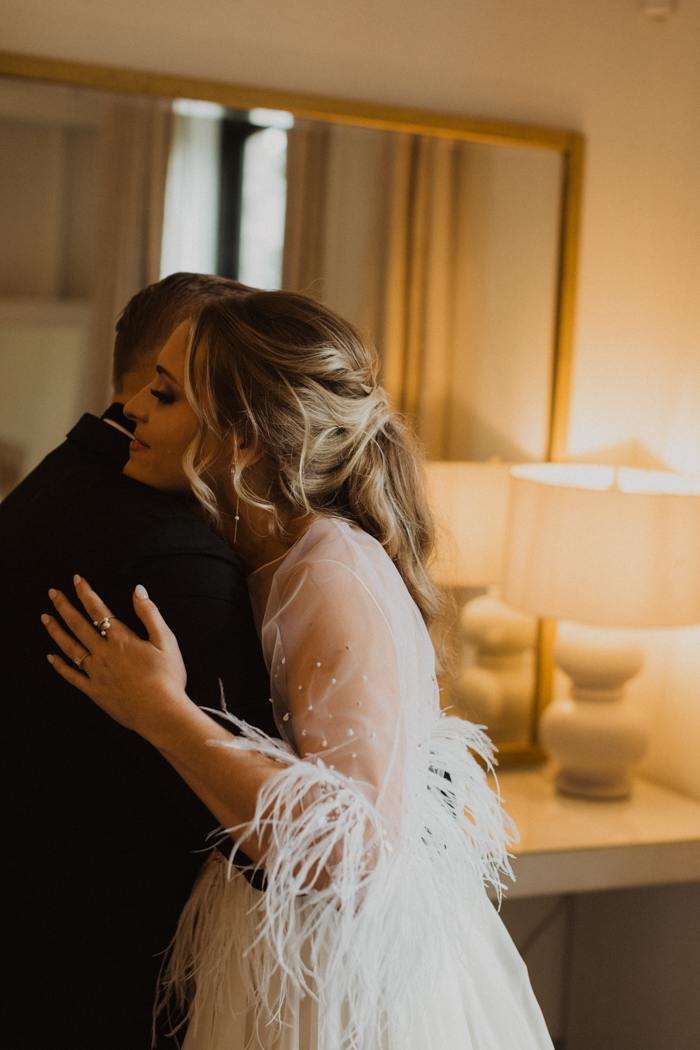 Family Involvement Makes For a Personalized Day
My brother in law officiated our ceremony and he made it incredibly personal. He's like a brother to me and very close with my husband so it was an honor to have him up there on our wedding day. We also had my dad do our communion which was an intimate moment to share together. Including our family during our ceremony was really important to us and helped make it feel more personal.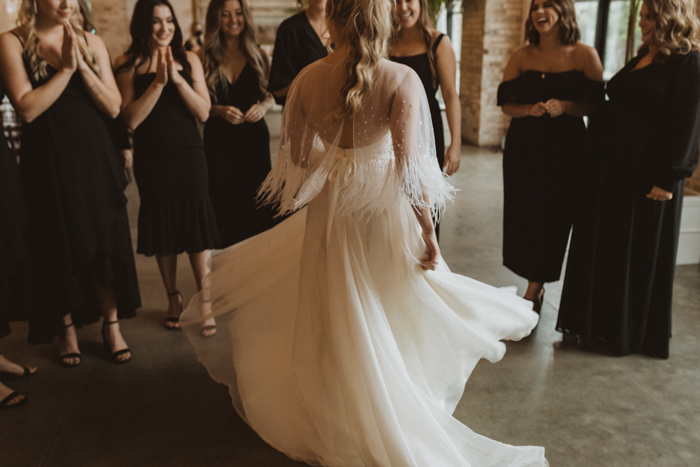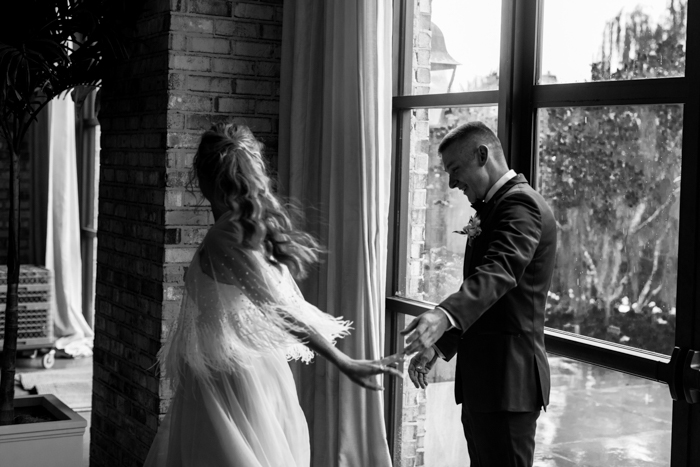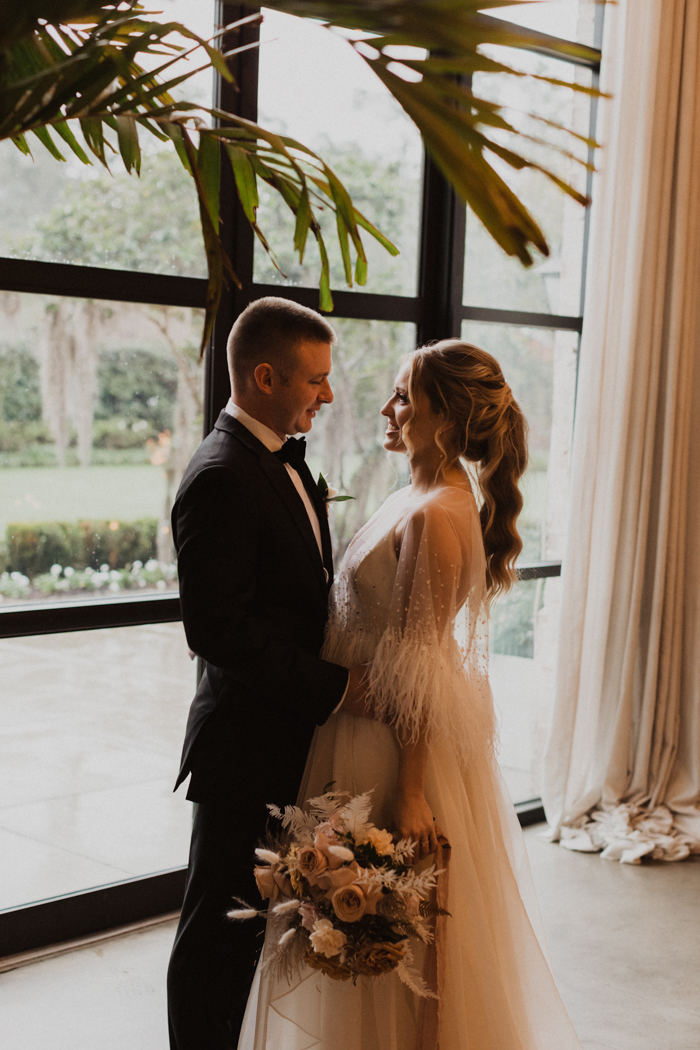 Watching Your Dream Become A Reality
We're proud of the way the design came together. From disco balls to table settings, to the hanging tinsel, to my glitter pant suit—it just felt like us. We knew we wanted disco balls hanging in the clear tent for dancing but worked really hard to pull that detail into the ceremony and dinner while still trying to keep a romantic, elevated feeling. Overall the whole day was so aesthetically pleasing and while attention to detail drove us crazy some days, it paid off on the wedding day. We know weddings are about so much more than the design but watching your vision come to life is so special. Our talented wedding vendors really took our ideas and made it happen. They worked so hard for us and it definitely didn't go unnoticed.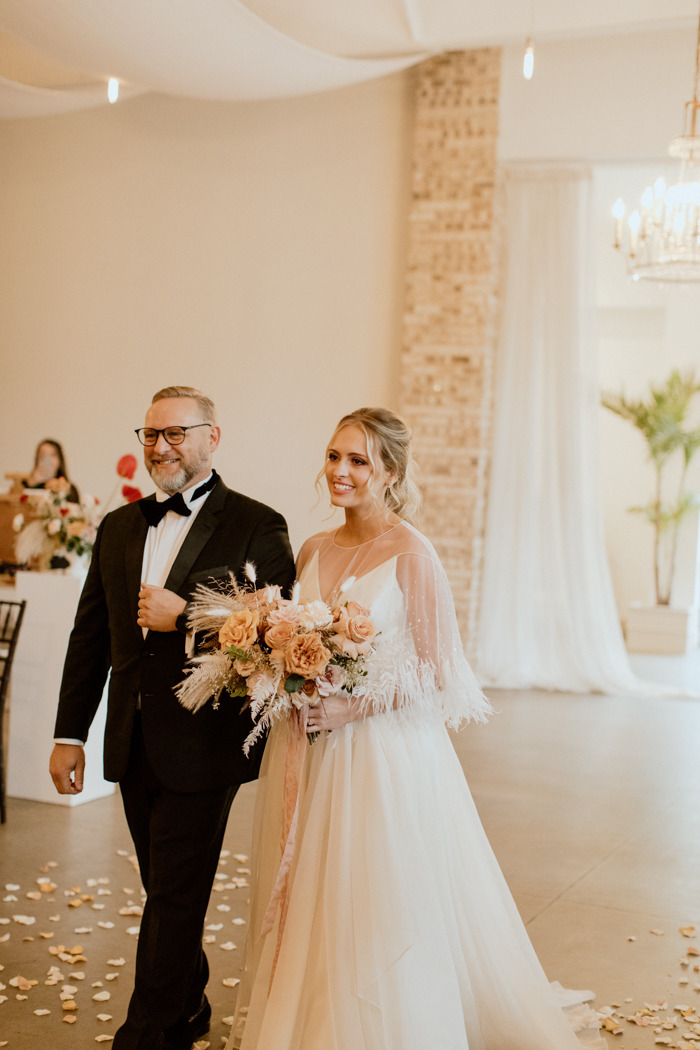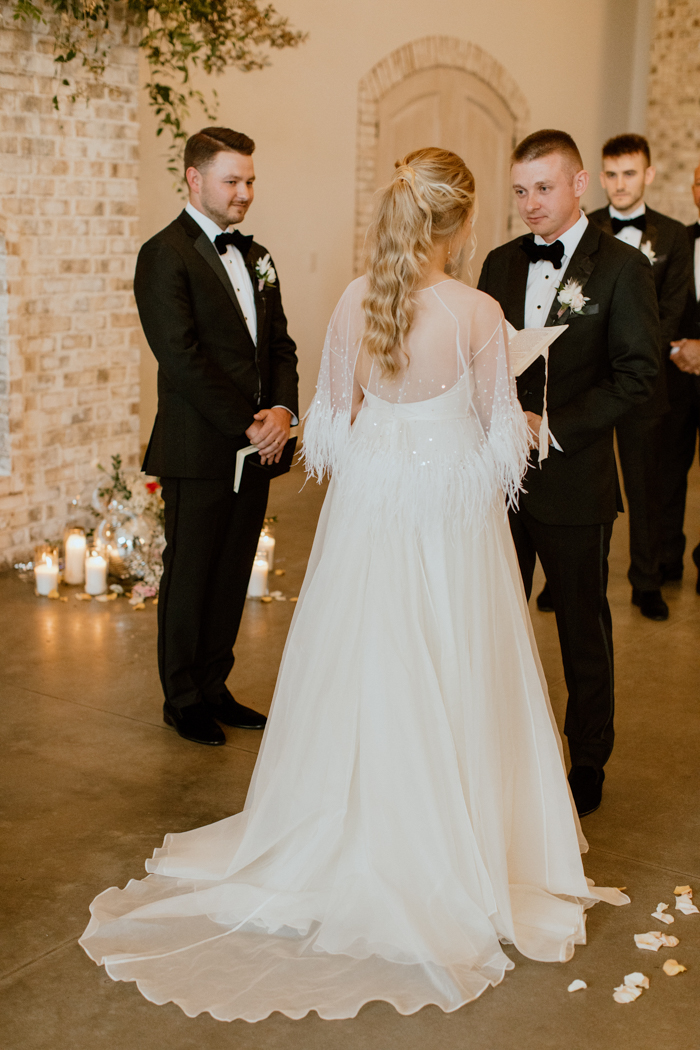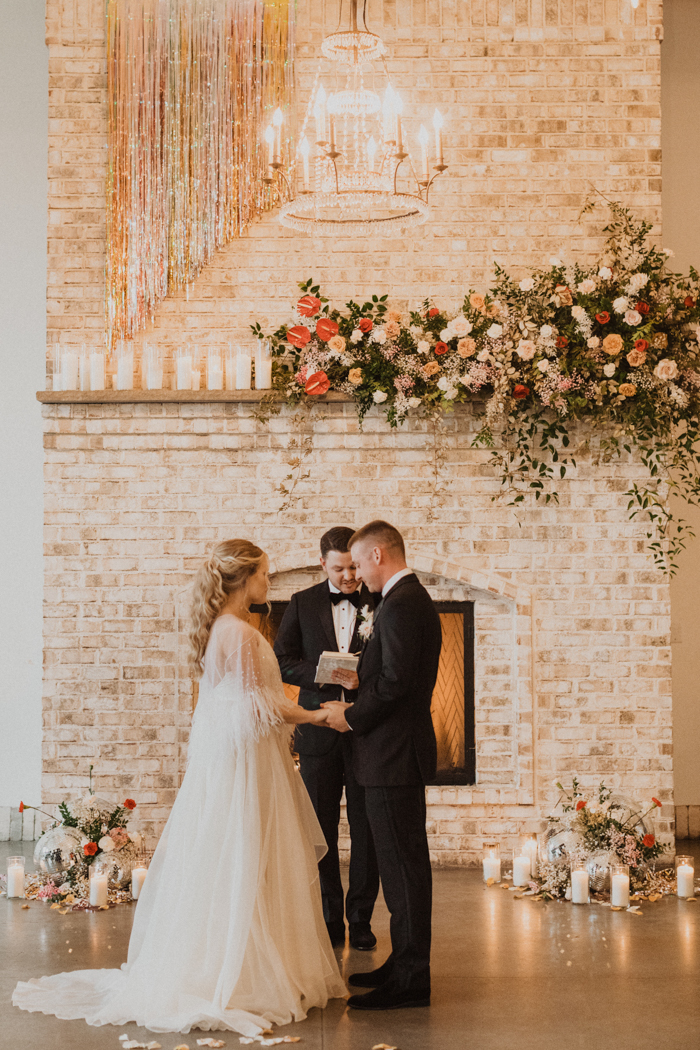 A Postponed Reception That Didn't Disappoint
We didn't really know what to expect for this "second" wedding. We didn't think anything could top our intimate ceremony in March, but boy were we wrong! The most memorable part of the day was how overwhelming it all was—in a good way. We felt so loved by our friends, family, and vendors. It was really intimate still but we had the time of our lives. Everyone knew everyone and the day was full of emotion.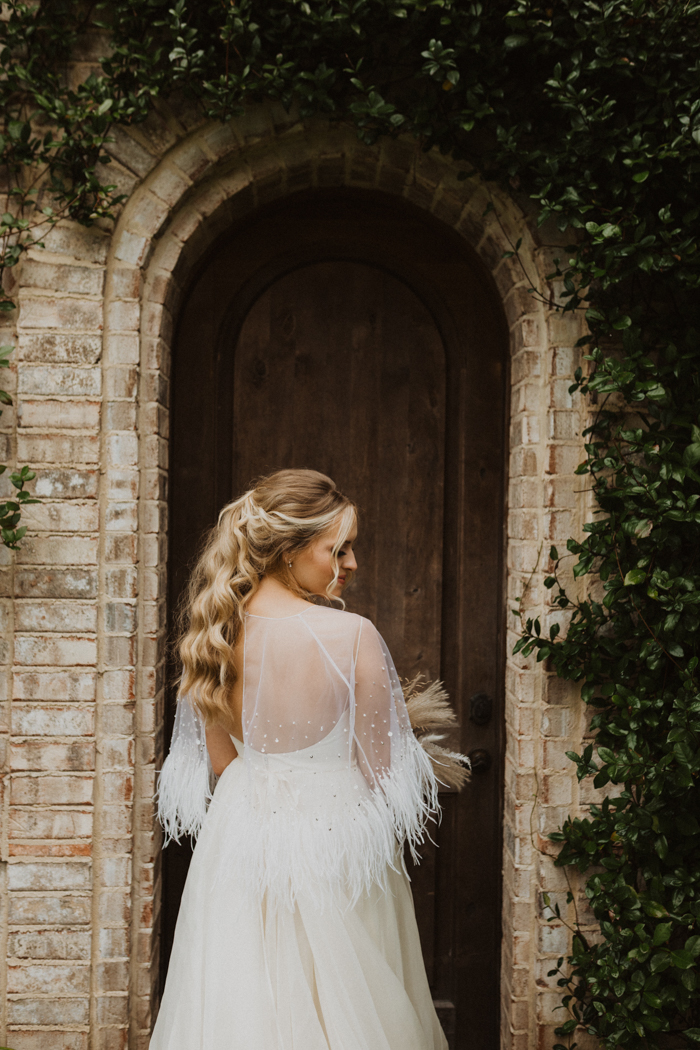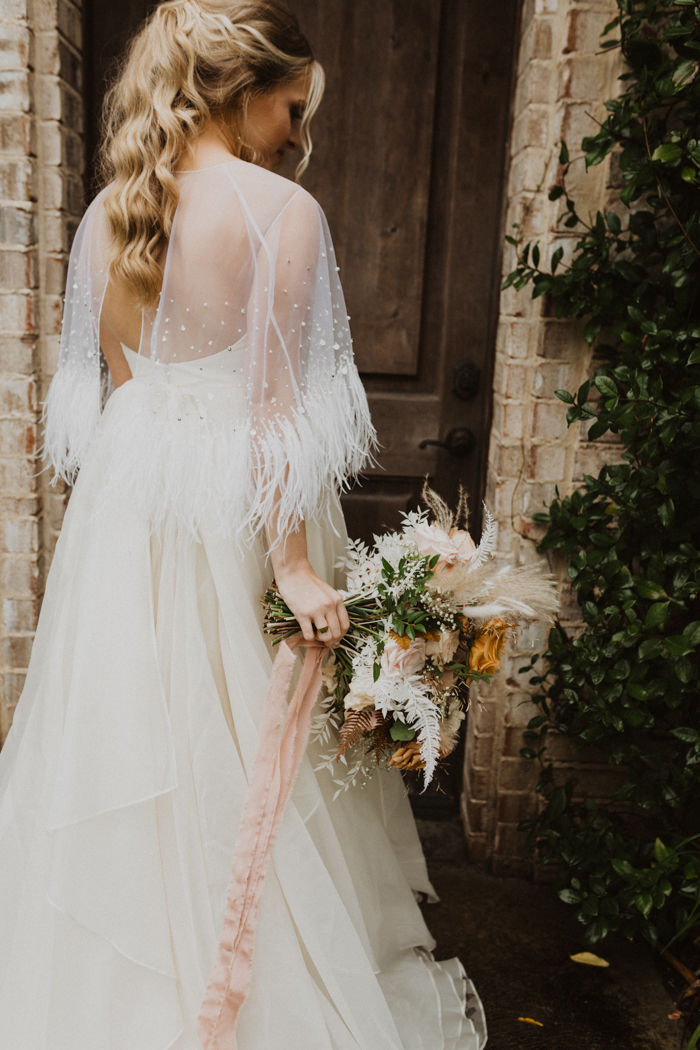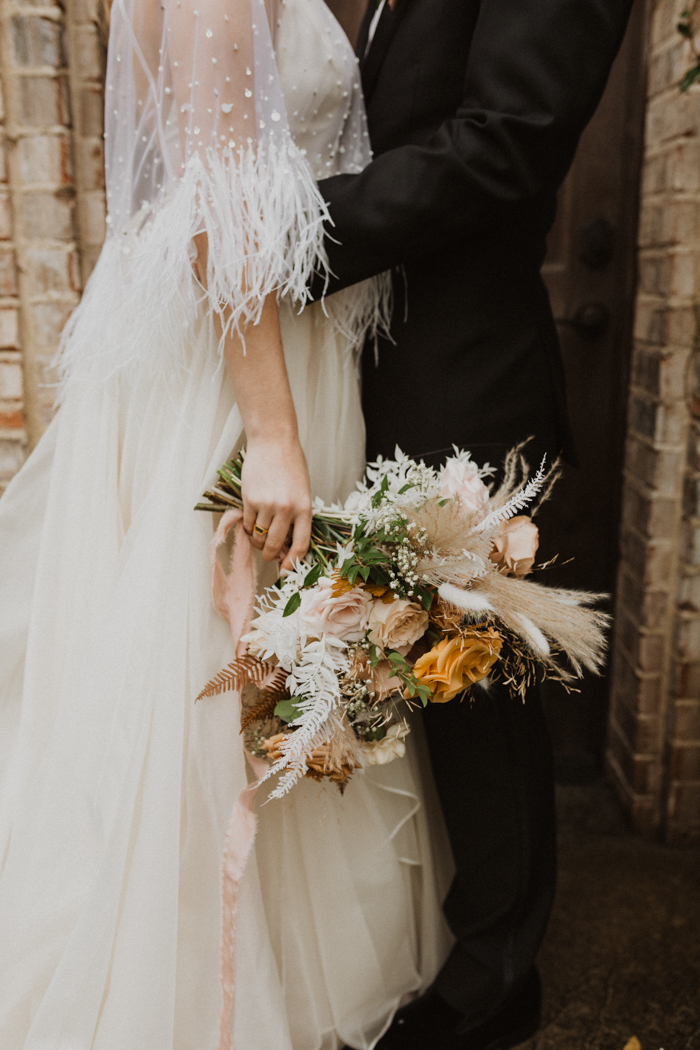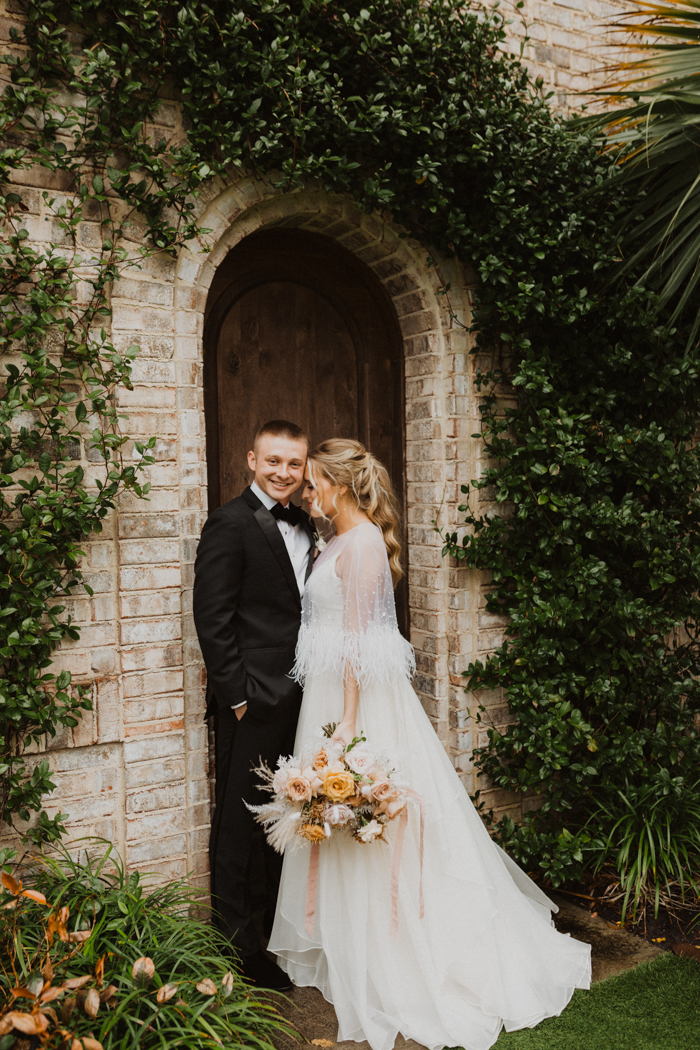 Our photographer is so special to us. We consider her family. This was our second wedding because of COVID and in March after we had to postpone everything, we decided to still get married at the beach with our immediate families. Our photographer offered to come in March so that we could have those memories on camera, which meant the world to us. By the time December came around Beks and her sister Anna (our videographer) just felt like family to all of us. Keenan and I felt so comfortable in front of them and their presence is truly such a gift to their couples.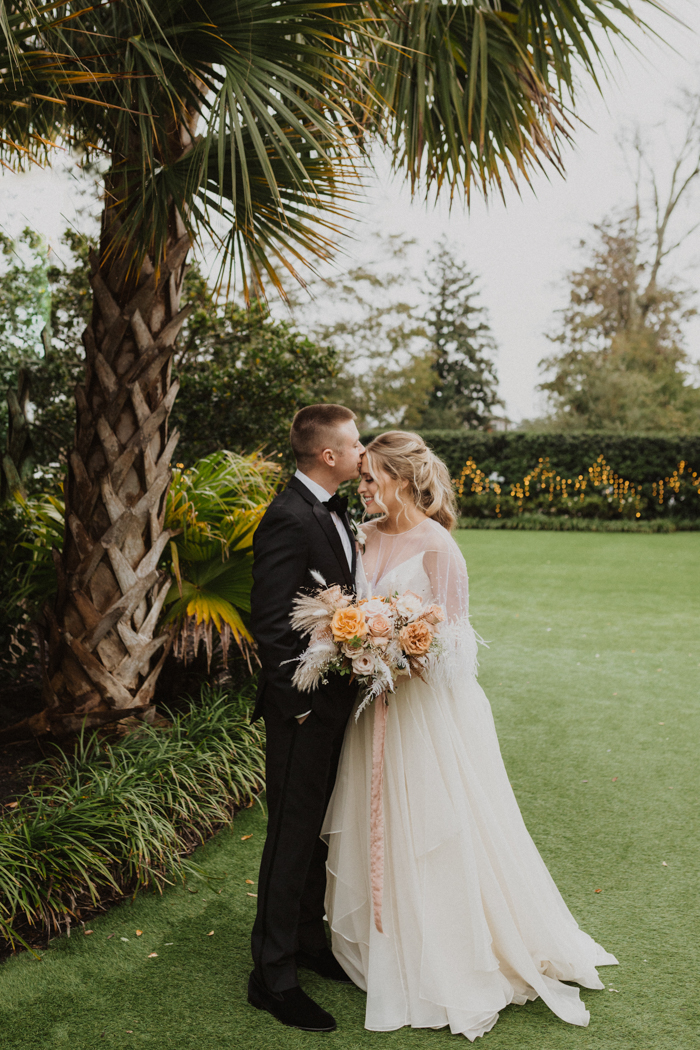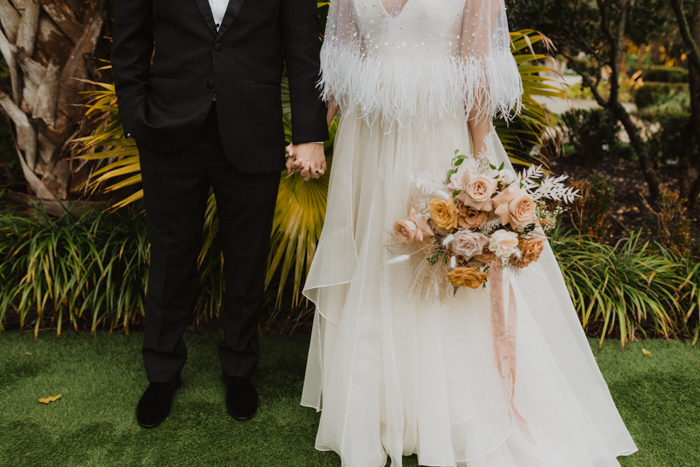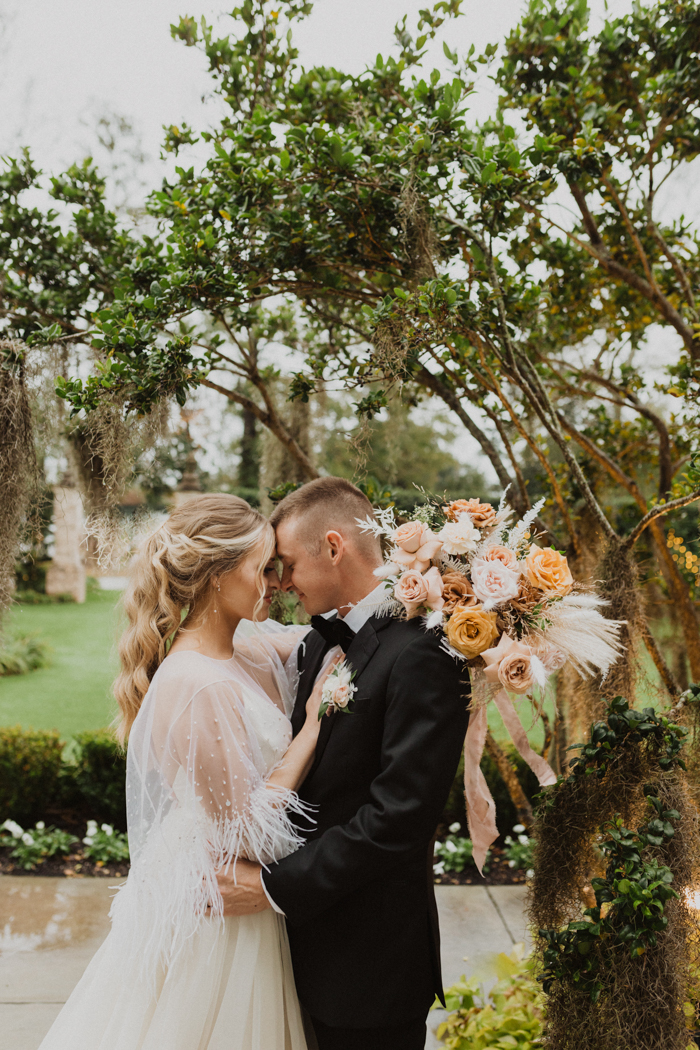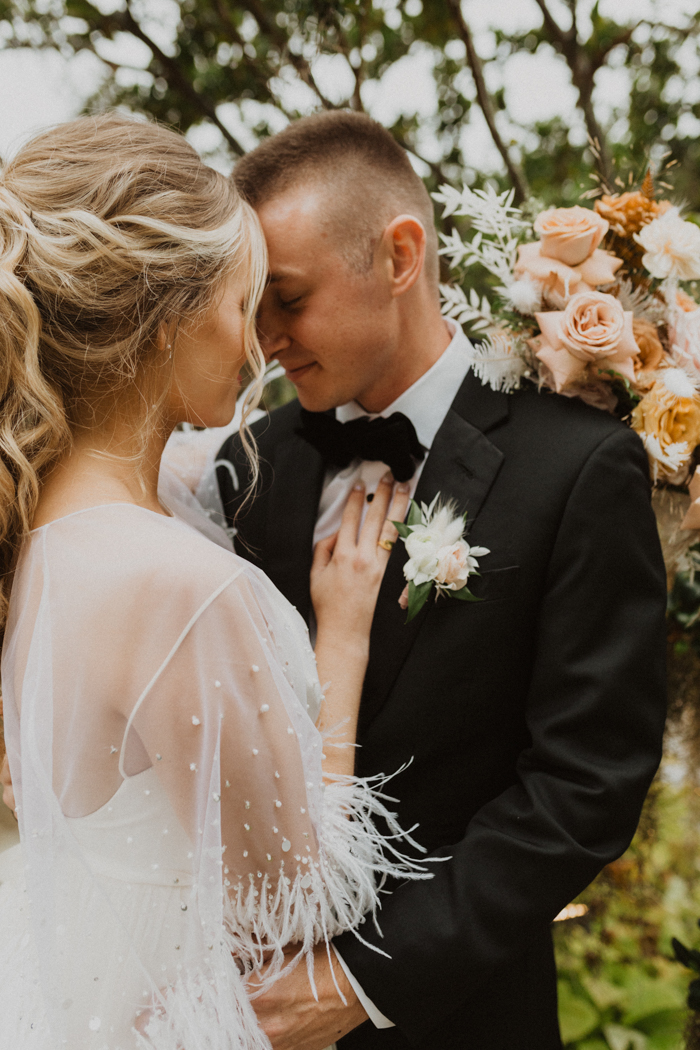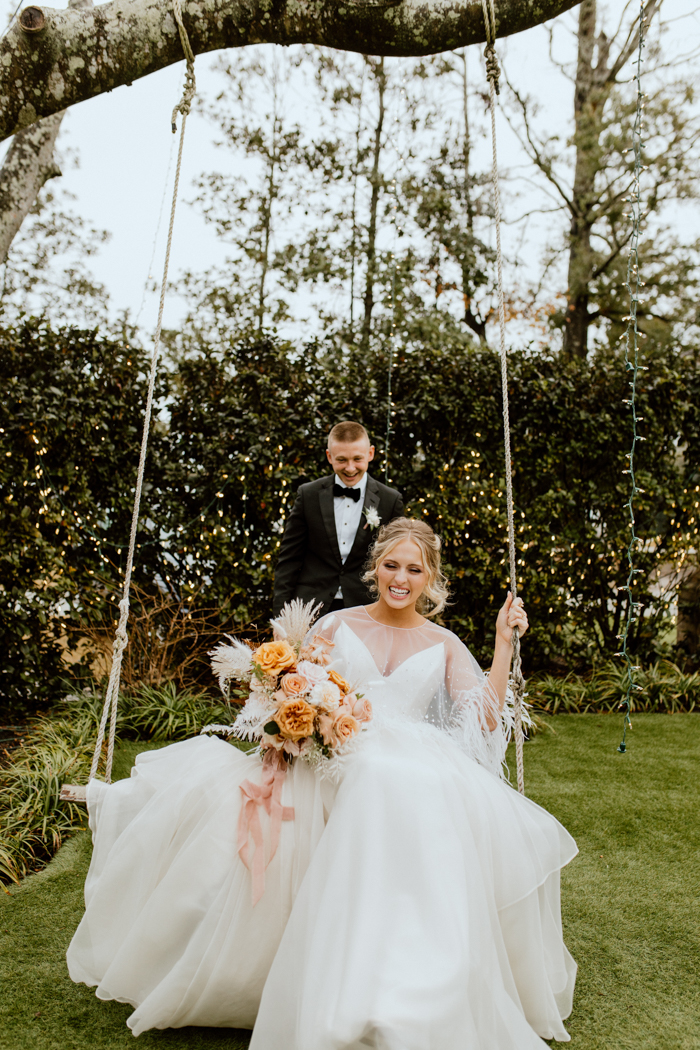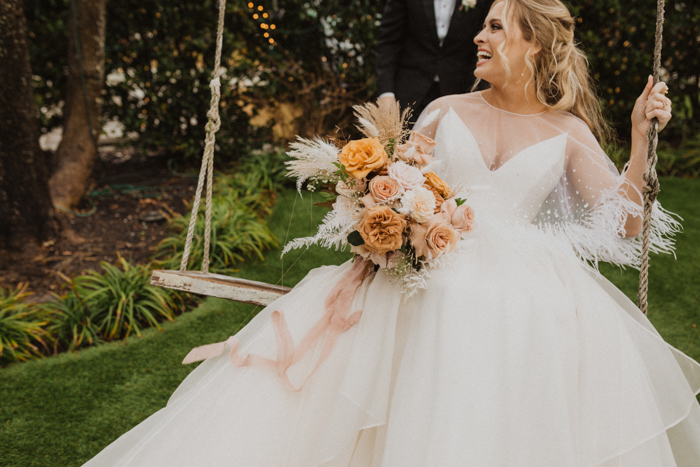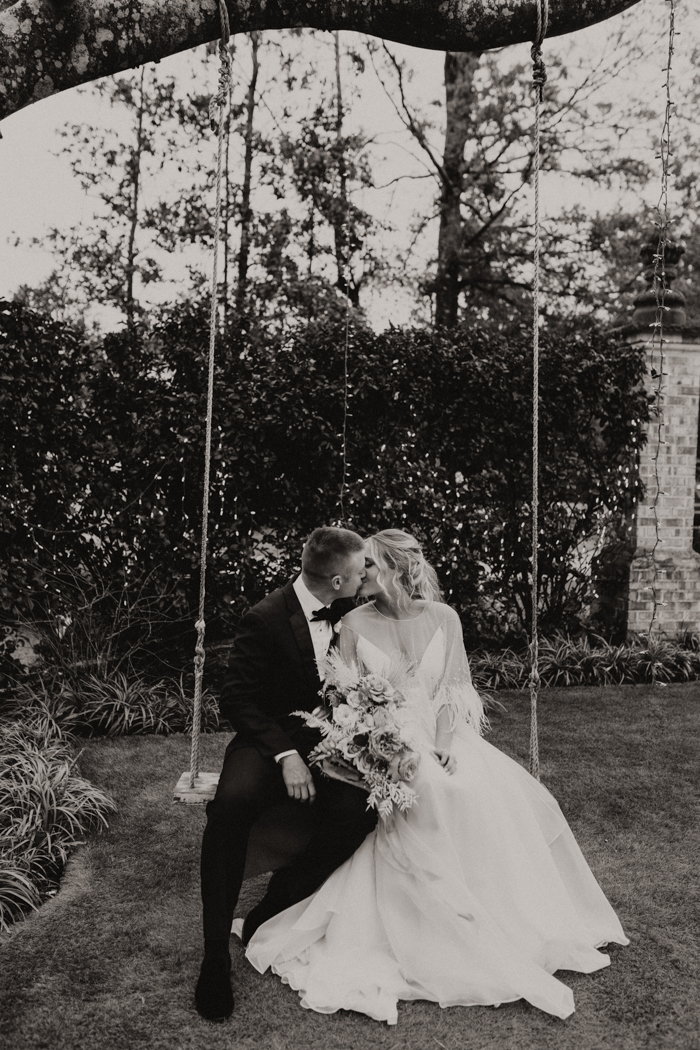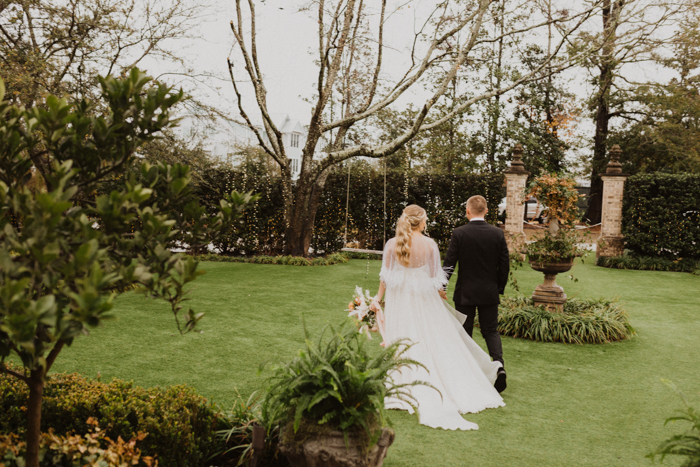 Plan A Day That Authentically Celebrates You
I think my biggest piece of advice would be have a little fun with it! Don't be afraid to do something you haven't seen before. I think people thought I was crazy when I told them my idea, but disco balls brought me joy and my mom and I had so much fun envisioning the day together. It just doesn't matter what everyone else thinks—if your dream day is disco balls and tinsel (like mine was) then just go for it!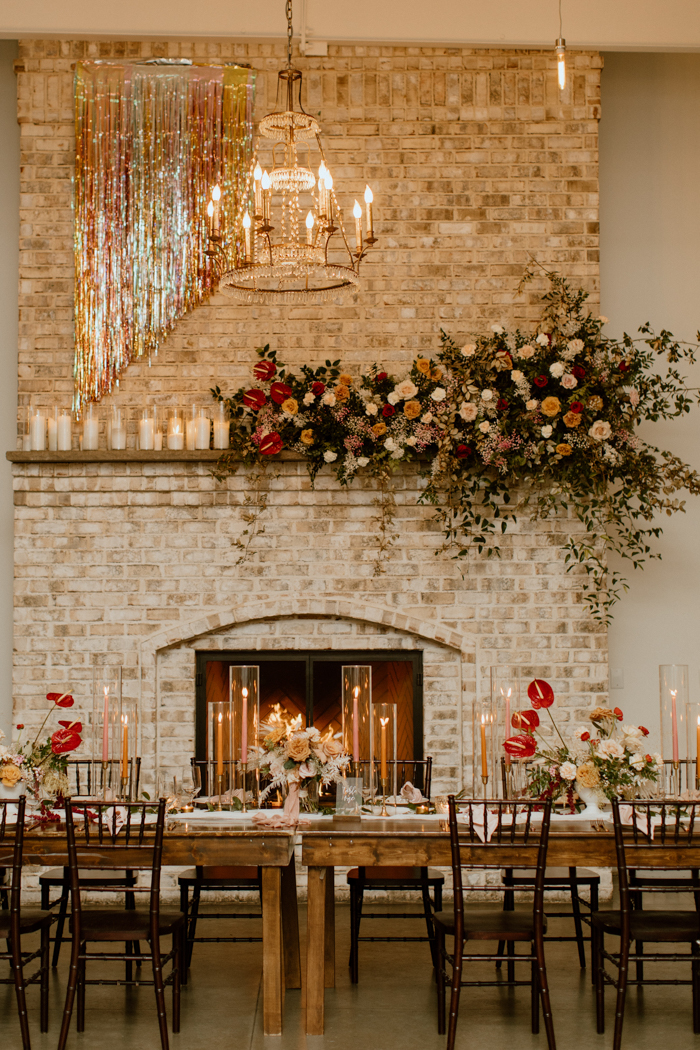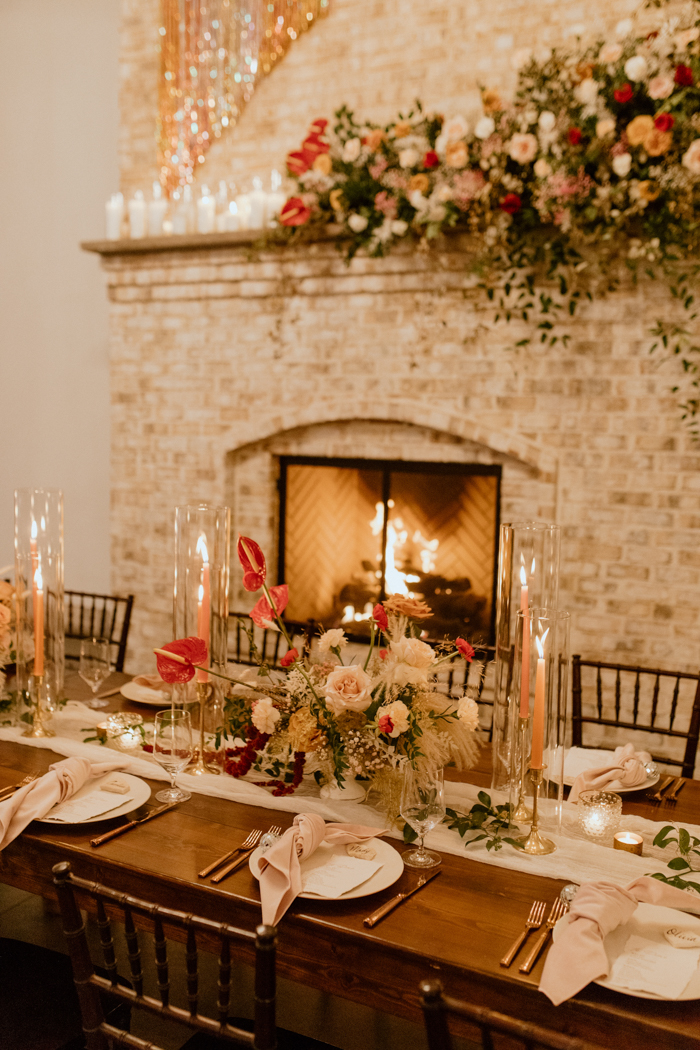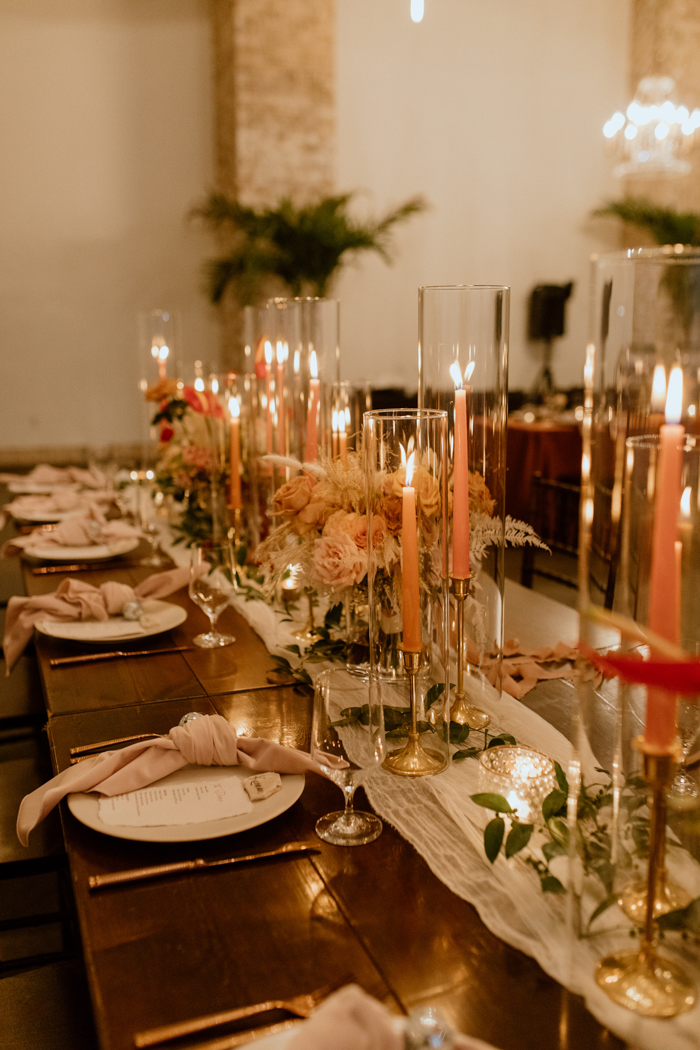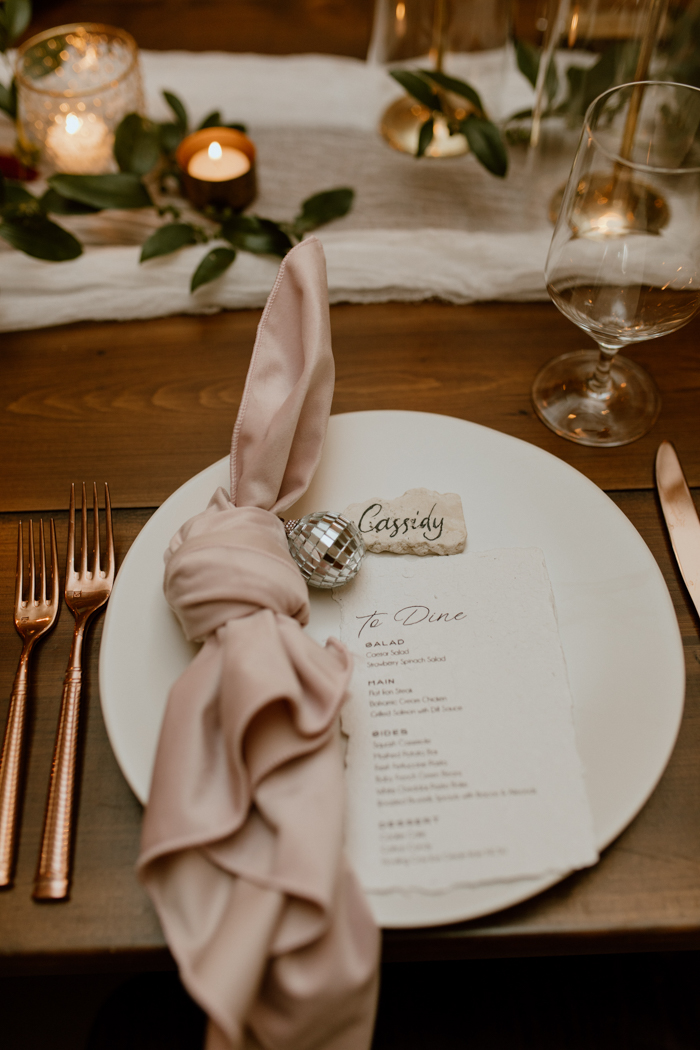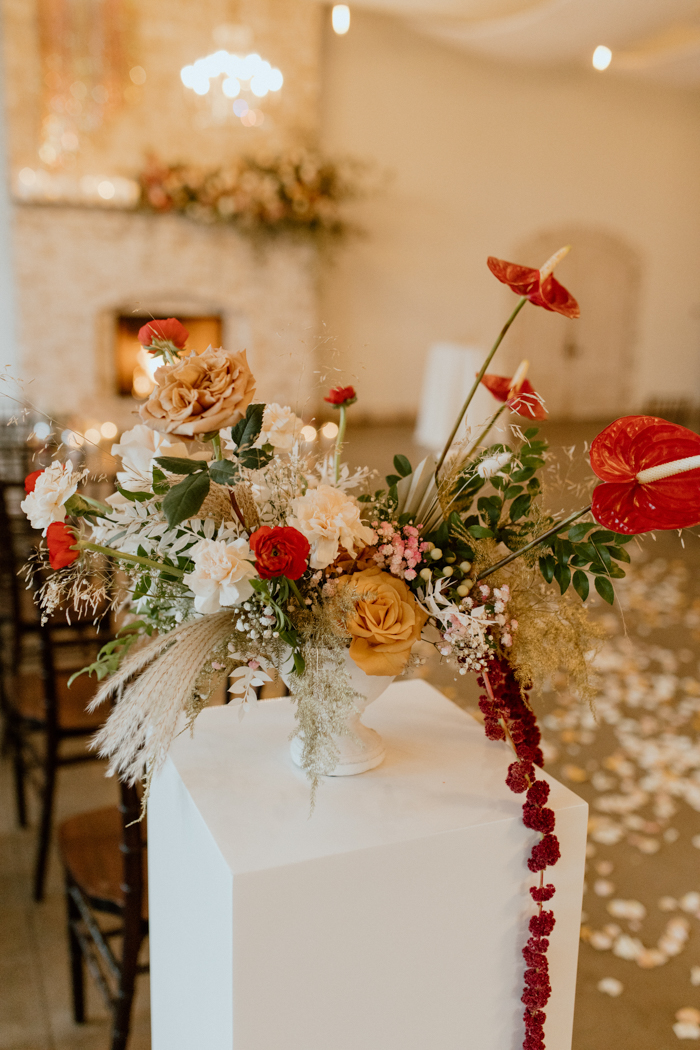 A Surprise That Made This Elegant Winter Wedding Special
Since this was a COVID wedding a lot of our family members couldn't be there. My sisters surprised us with a slideshow of videos from all of our favorite people who couldn't be there. They wished us well and toasted with us. There wasn't a dry eye for that portion of the day.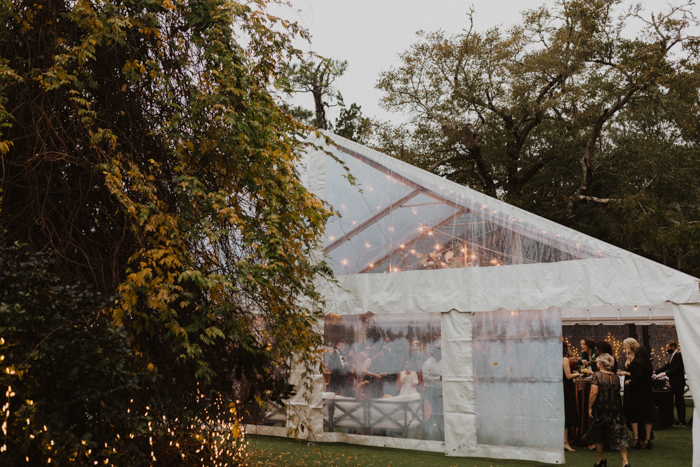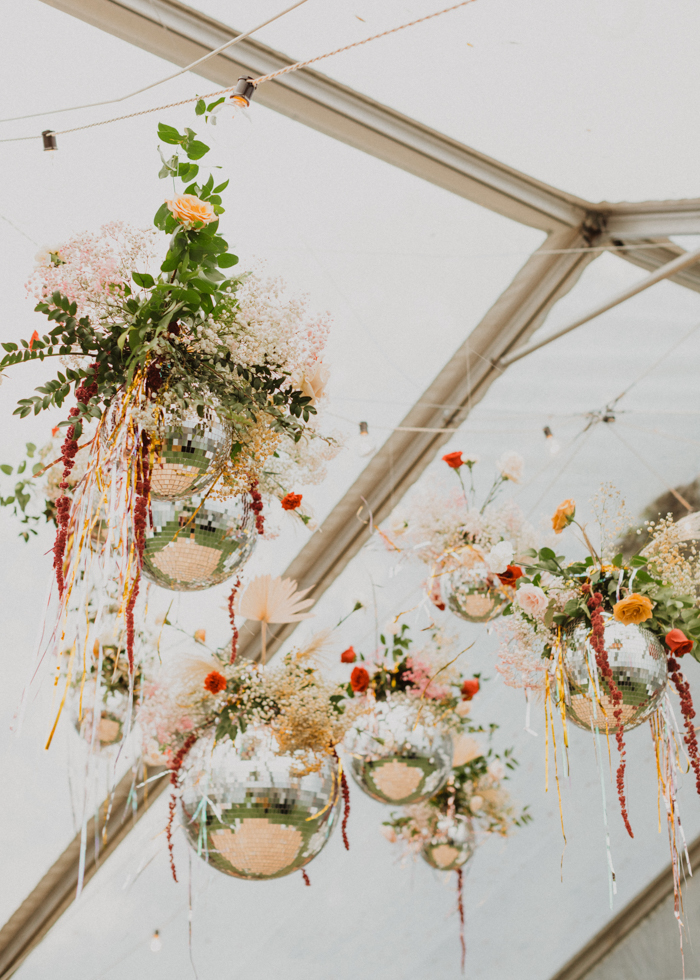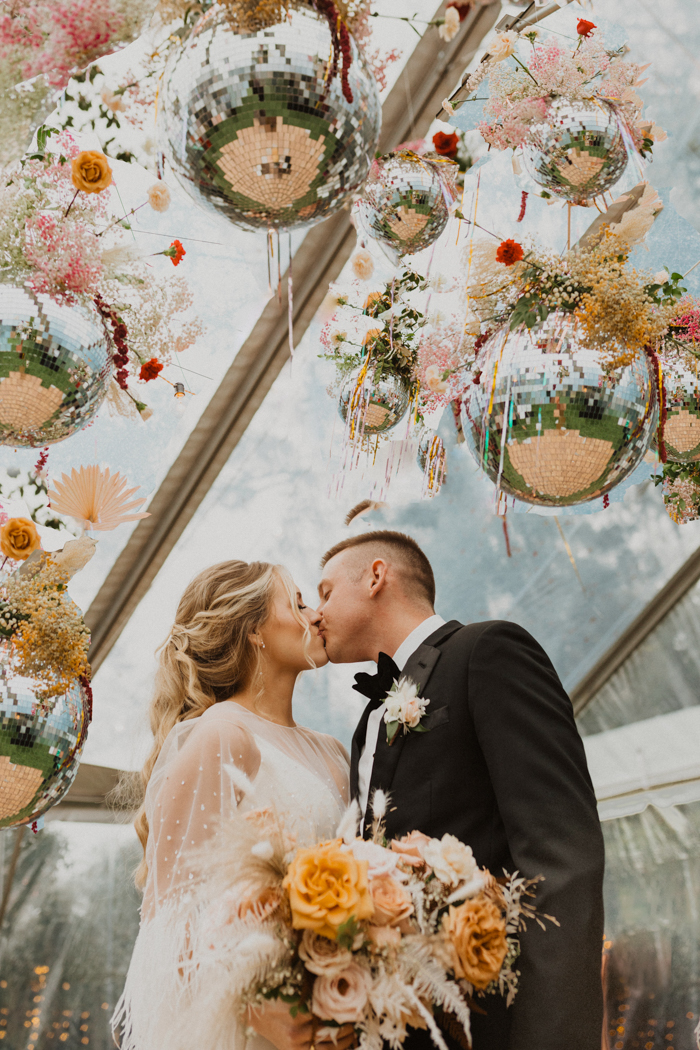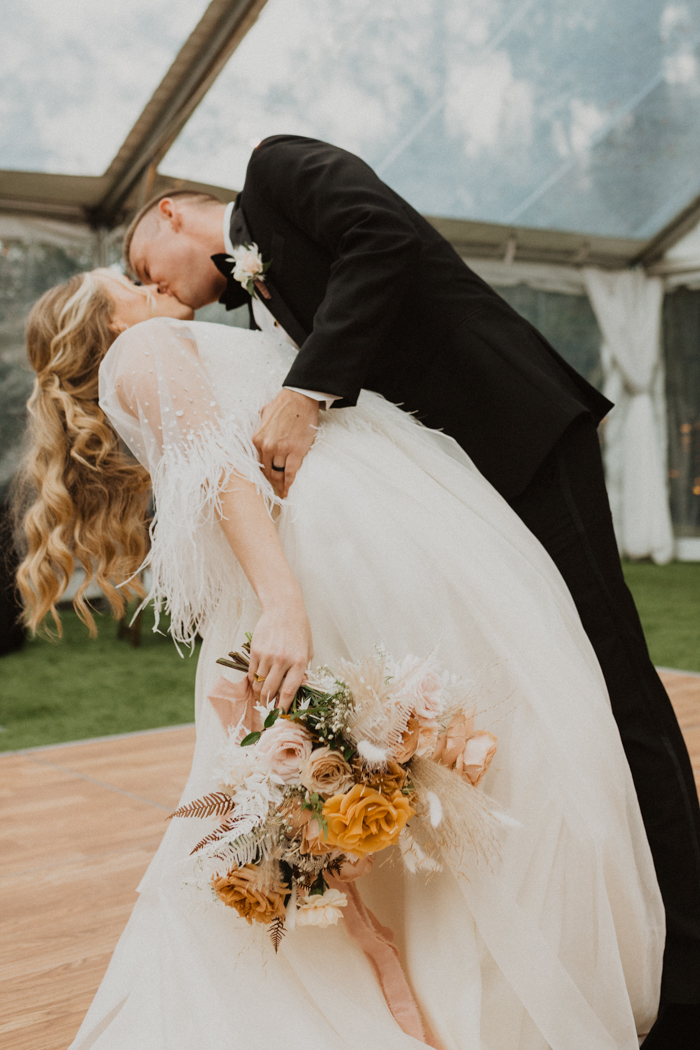 Dancing Under The Stars And Disco Balls
We danced for hours under a clear tent, with these beautiful hanging disco balls. It just felt like a dream. Everyone who was there was simply so happy to be together and were genuinely excited to finally get to celebrate Keenan and me so it felt really special.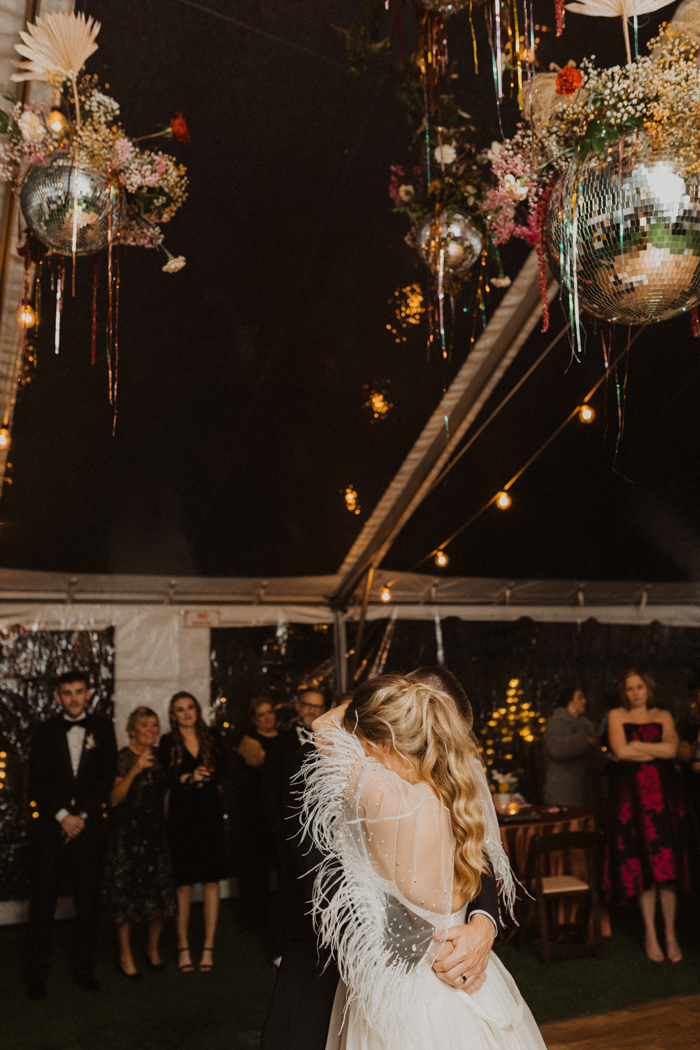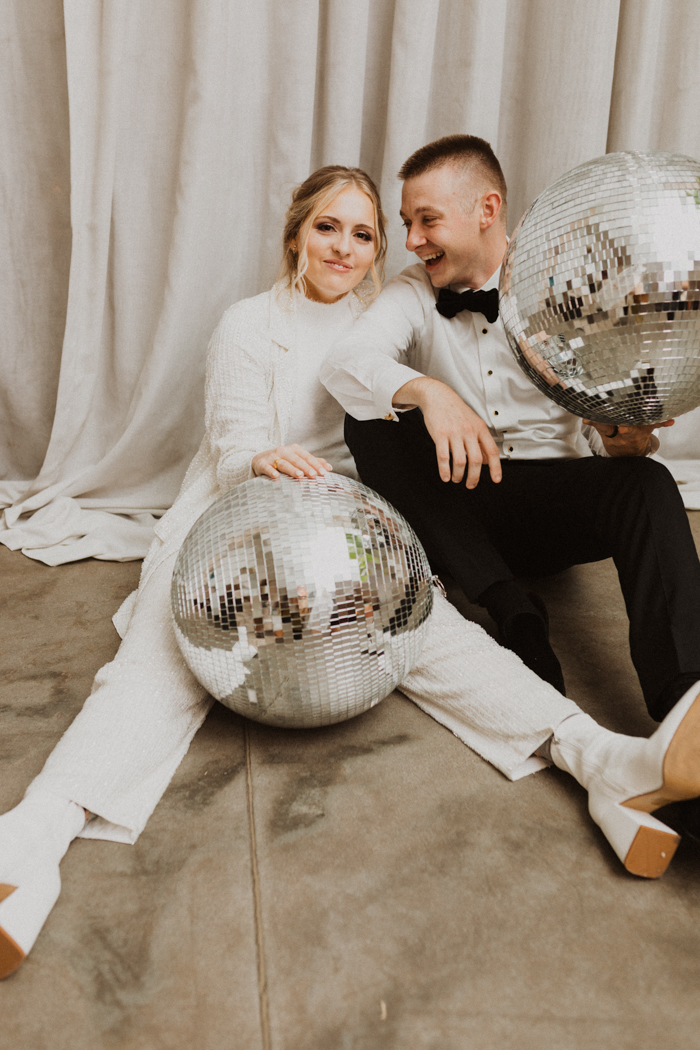 Congratulations to Cassidy and Keenan on their elegant winter wedding. And big thanks to photographer The Family Films for preserving these intimate wedding day moments that'll be cherished by this couple forever.
Cassidy and Keenan's main piece of advice was to not "be afraid to do something you haven't seen before" and we couldn't agree more. If you're wanting a wedding that's unlike any other, we're here to help. Kickstart your wedding planning process by checking out this guide for planning a unique wedding.