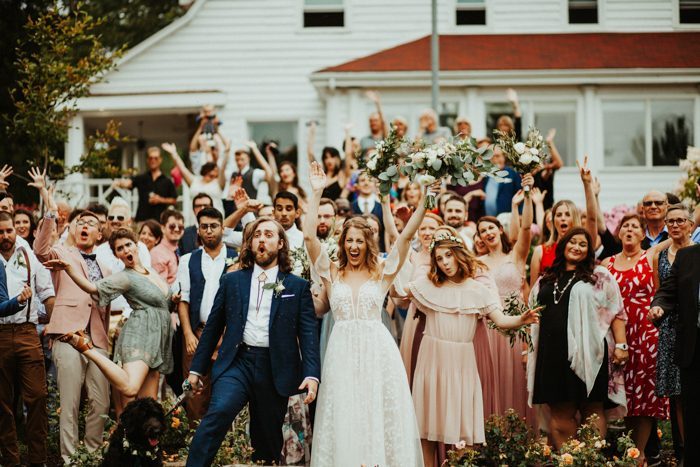 photo by Gabrielle Desmarchais
Does thinking about your wedding guest list cue those anxious feels? You may be thinking things like, "Where do we start?" "How are we going to explain to Aunt Mary that we're having an intimate day (and she's not invited)?" Not to fear, babes! We're here to help. First thing's first: Take a breath. You've got this! Dive in to this step-by-step guide to creating your wedding guest list — and check it off your wedding to-do list!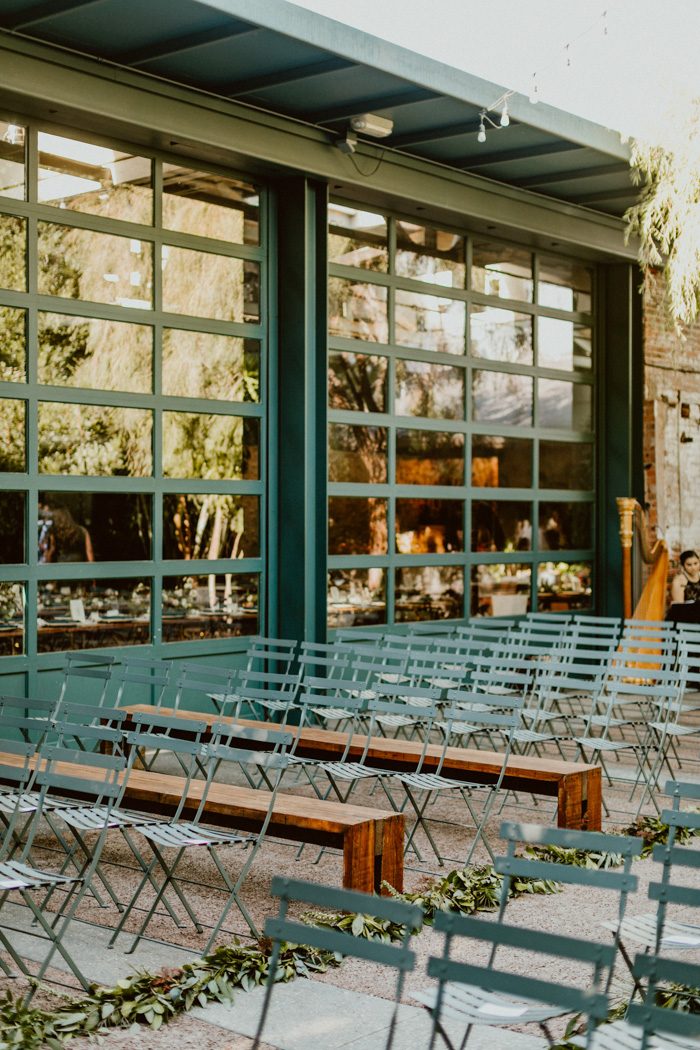 photo by Jes Workman
1. Your guest list should come before choosing your venue but after determining your wedding budget
Guests are expensive! Remember, you'll need to account for food and drinks for all of your guests — and more guests means more tables, chairs, dinnerware, etc. Determine your wedding budget first. This way, after you move to step two and make your dream guest list, it will be easier to "cut" guests based on the funds you have to spend.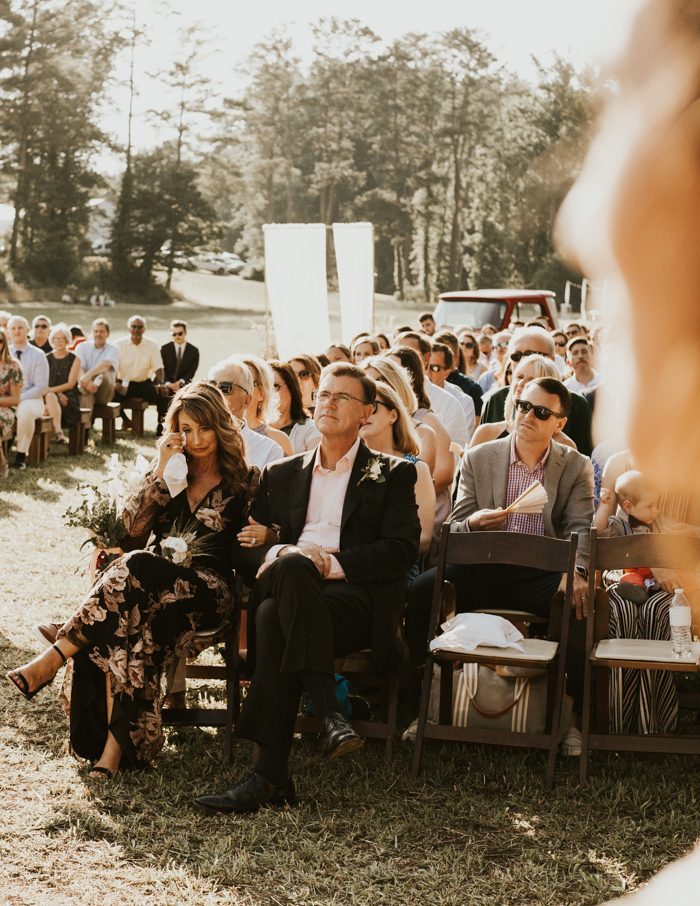 photo by Katelyn Ortego
2. Create your dream list
Make a date night out of this! Go to dinner or grab pizza at home, grab your favorite notebook, and get to writing everyone you'd love to have in attendance on your special day. Dream big, include everyone in this list. We know your parents might have guests they'd like to invite, and they might be footing the bill, so we're not saying to leave them in the dust, but do make your list first. You'll be able to explain to your parents that there's X room for more guests according to your budget.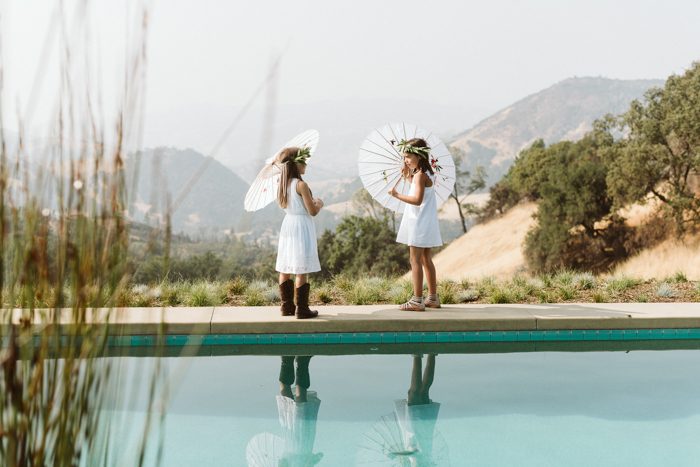 photo by Britt Crowe
3. Establish the "rules"
Are children invited? Who gets a plus-one? These things are important. If you're deciding on a no-children wedding, make sure your wishes are made very clear on the invitation. When it comes to the plus-one list, a general rule of thumb is to give a plus one to couples who are engaged, married, or seriously dating (a.k.a. you've met their partner and your gut tells you they're in it for the long run). On your invites, you can include language that reads, "we've saved X seat(s) in your honor" to make it clear if they do / don't have permission to bring a plus-one.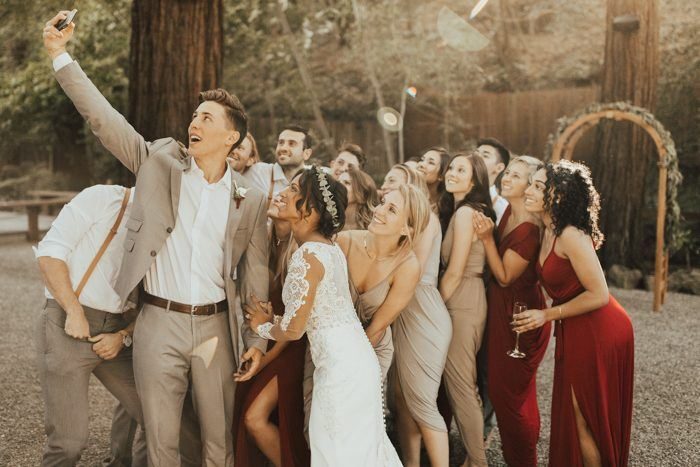 photo by Anni Graham Photography
4. Go back to your list, and get organized
Okay, you've established your budget, made your dream list, consulted with your parents, and determined the rules. Now it's time to get organized! Section off your list into categories. For example: Distant relatives, close friends, distant friends, immediate family, etc. This will help you in the cutting process to see what groups you may have to leave out — if your distant relatives and distant friends categories have the same amount of people and you need to eliminate one you can think about that category as a whole instead of trying to single people out and cross them off that way.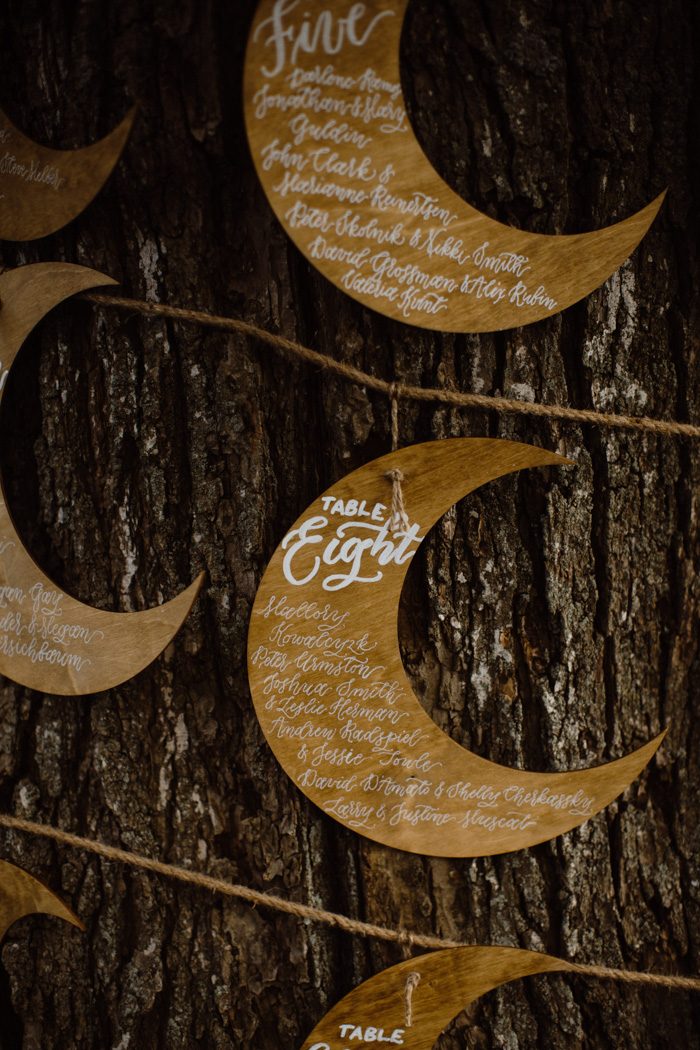 photo by Ramblefree Photo Co.
5. Make your "cuts"
We know this might seem like you're back in grade school choosing players for your dodgeball team, but—trust us—it's okay to make cuts to your guests list, especially if it means not breaking the bank! Here are some questions to ask yourself when cutting back your list:
Can we imagine our wedding without this person there?
Would we go to dinner or drinks with this person outside of our wedding day?
Will it bring us joy to have this person at our wedding?
How long has it been since we've seen or spoken to this person?
Did this person invite us to their wedding? (Note: Reciprocal invites are not a must!)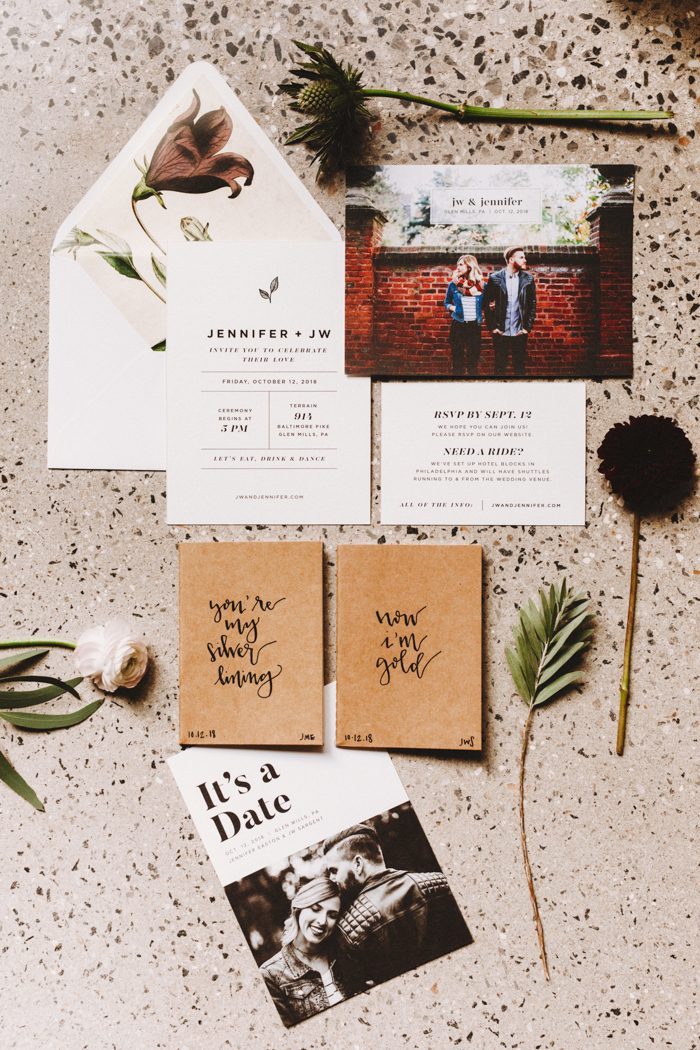 photo by Nessa K Photography
6. Send save the dates
You've done it! Time to shop for save the date cards . Remember the 10% rule: At least 10% of your guest list might not be able to make it to your wedding. In this case, it's OK to have a back up list of people who you'd like to attend in their place. Pro tip: This is why we recommend sending out save the dates as soon as possible! It's alright if you haven't taken your engagement photos yet — there are plenty of invites that are beautiful without a photo!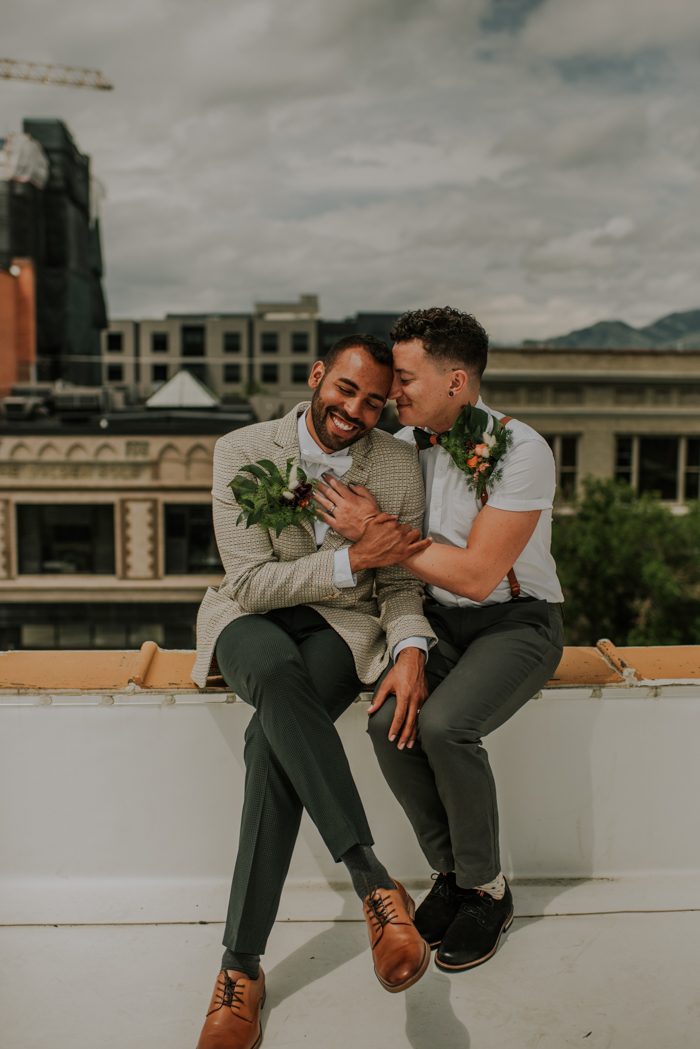 photo by Maggie Grace Photography
7. Stand your ground and lean on each other
Emotions are tough. Sometimes people won't understand your perspective — but that's okay! Take it as affirmation that you made the right decision by leaving them off of your guest list. You don't need those negative vibes! Use this time and these potentially tricky situations to grow closer to your person. Come wedding day, this will all be behind you!
Feeling confident with your wedding guest list? Here are a few posts to help you with the next phases of planning:
The Ultimate Guide to Finding Your Wedding Venue
60 Stunning Simple Wedding Invitations on Etsy for the No-frills Couple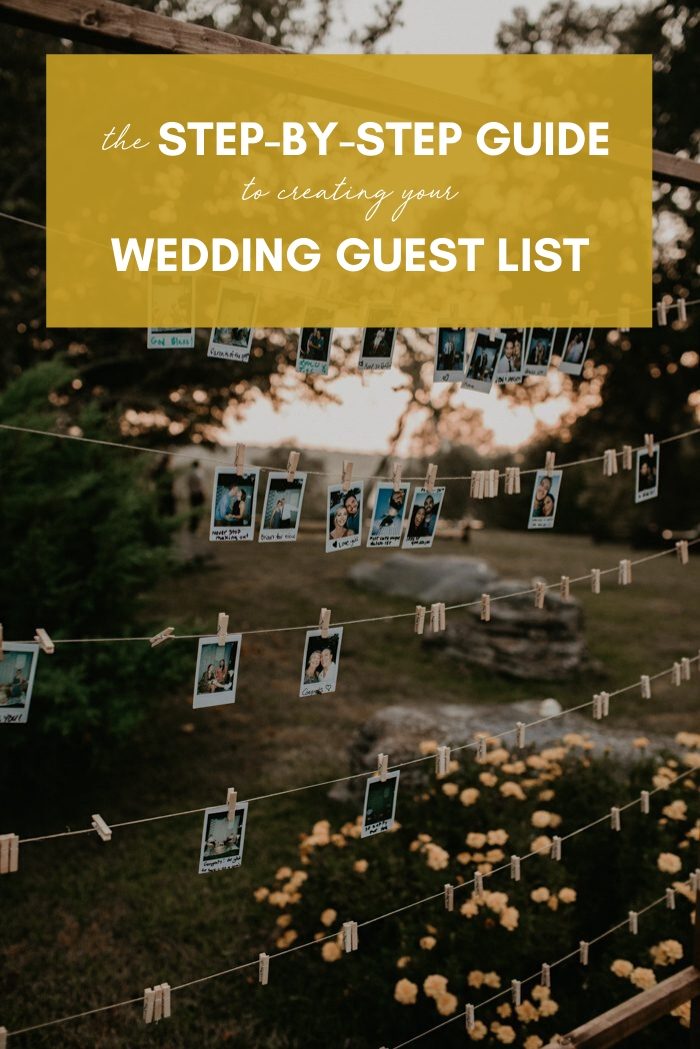 photo by Hailey Pierce Photography