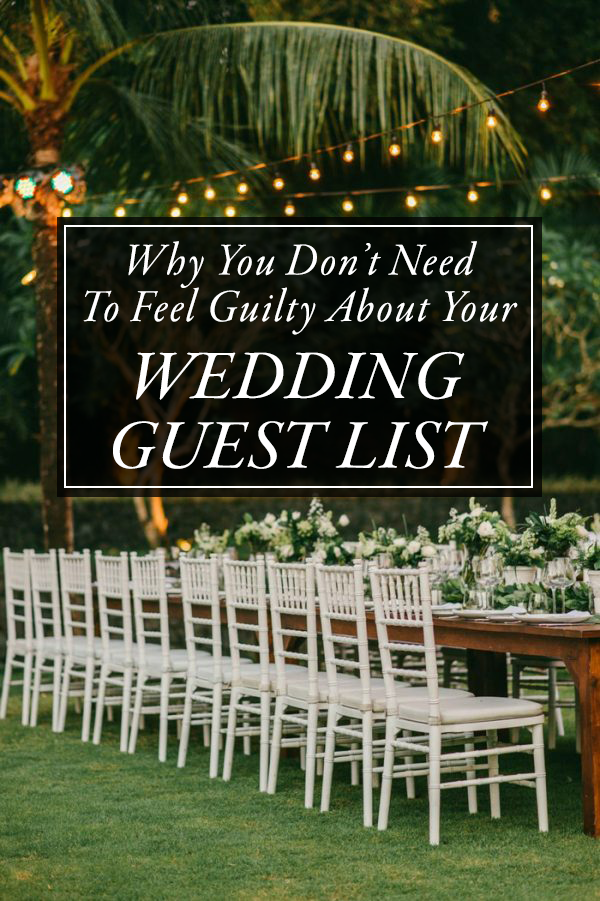 photo by Diktat Photography
It may sound like we talk a big game when we say that your wedding day should be 100% about you, but we truly believe it! However, that doesn't mean we aren't aware of the challenges you may be up against when planning a day that doesn't cater to the other people's opinions of what your wedding should look like. One aspect of your planning that can be especially uncomfortable to maneuver is your wedding guest list. Whether you're inviting two or 200 of your closest friends, there are bound to be hurt feelings over who makes the cut and who doesn't. Despite the naturally yucky feelings you may encounter if you are confronted by someone who didn't make your official head count, we're here to let you in on a little secret: you don't have to feel guilty about your wedding guest list. Here's why!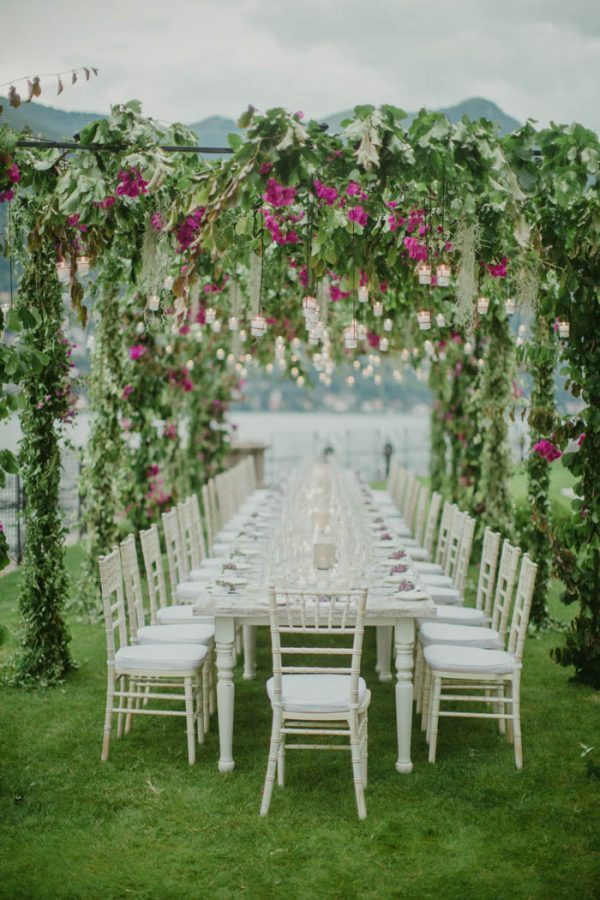 photo by Jonas Peterson
Your Venue Accommodations
You've found the perfect venue and put down a deposit, but it only accommodates 125 guests. Without even sitting down to start a list of friends and family to invite, you now have a set number you need to work within when creating your wedding guest list. This can feel like both a blessing and a curse. You may have to make cuts to your list that you'd rather not, but you also have a built-in excuse should anyone question why they didn't receive an invite. You simply can't put more people in the venue than it allows. When our Editorial Assistant Gabby wrote about ditching the big wedding she initially planned and moving forward instead with a more intimate affair, she found that choosing a smaller venue gave her the wedding feel she really wanted while putting a cap on the guest list had grown uncomfortably large. Think of putting the blame on your venue like you would on your parents' when you were invited to go somewhere and they said no. It's technically out of your hands!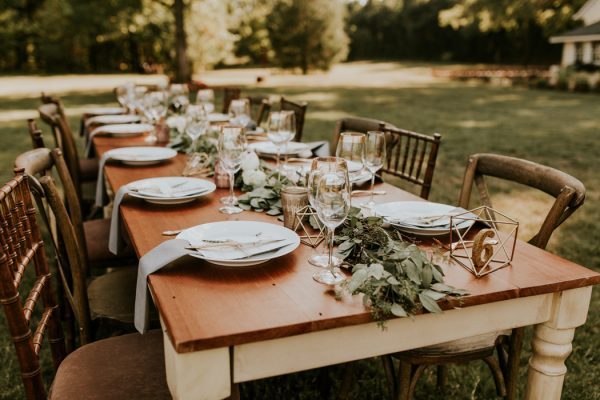 photo by Vic Bonvicini Photography
Your Wedding Budget
Your wedding budget is one of the most obvious reason why you can't feel guilty about your guest list because it's also one of the most reasonable. No one expects that you have a disposable income when it comes to planning your wedding, and it's generally understood that throwing a wedding is quite the expensive ordeal. From the meal they are served to the chair they sit in, each guest, logistically, comes with a price tag. There are people in your life for whom you are happy to pay that price. For others, like your second grade English teacher or your mom's hair dresser, you may not be so willing.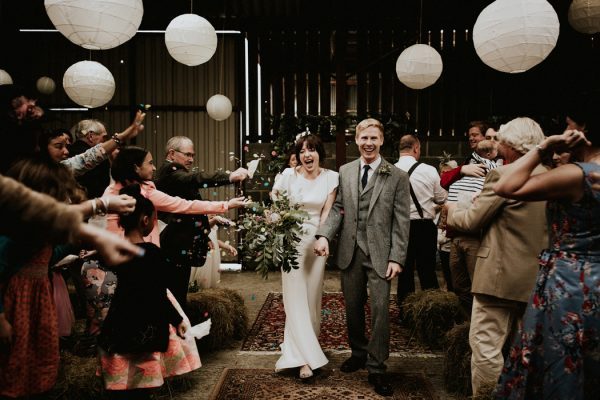 photo by Lauren Scotti
Your Wedding Day Timeline
When you're building your wedding guest list, you may take a moment to picture yourself celebrating your day with each and every guest as you add them to your spreadsheet. However, your wedding day timeline may or may not make time for you to say hello with all your guests, much less spend more than a few moments with them. Choosing your wedding size and your wedding day timeline really go hand in hand. If sharing moments with every one of your guests is a priority for you, you may want to keep your list smaller. If you're happy to have more people present who will participate in your day, possibly without one-on-one time together, then you have the ability to increase your headcount. It's all about fulfilling your expectations, not theirs!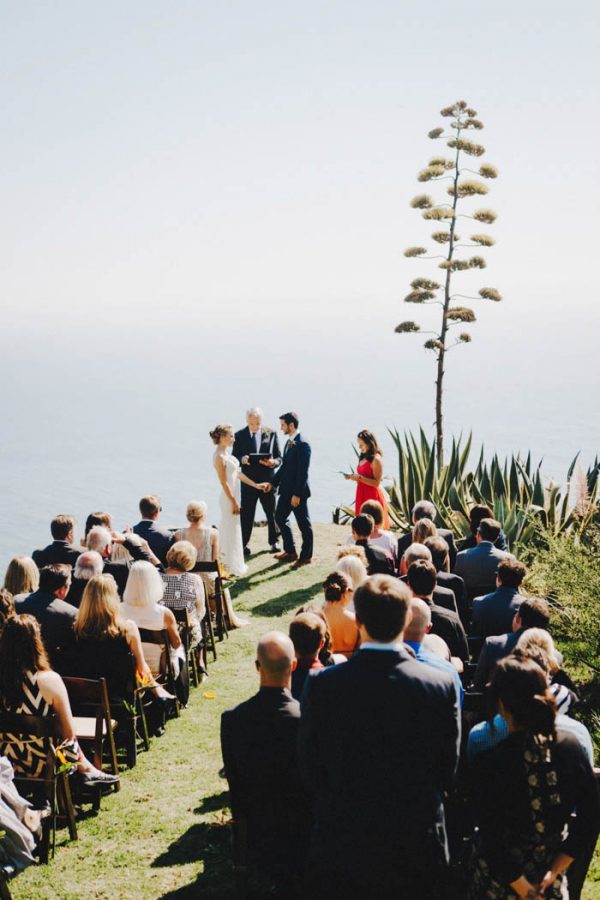 photo by Evynn LeValley
Your Vision of Your Day
Speaking of your expectations, when it comes down to it, your guest list is all about your vision of your day. How big or small your wedding is and who's there on your big day should always be about you. Whether your future mother-in-law has her own list of people she wants to invite or you made a pact with your entire sorority that they would all attend your wedding, at the end of the day, this is about who you will look out to see in the audience when you're speaking your vows. Who you'll hug and dance with at your reception. Who you'll look back and see photos of when flipping through the album of your day. Every aspect of your wedding should be about your vision, not someone else's.
Putting together your wedding guest list? Check out our free wedding guest list spreadsheet! Looking for more wedding planning inspiration? Check out these helpful posts:
9 Creative Reception Activity Ideas Your Guests Will Love
5 Wedding Traditions You Might Want to Rethink + What to Do Instead
8 Ways to Make Time for Yourselves in Your Wedding Day Timeline
Why You Don't Need to Give Your Photographer a Shot List