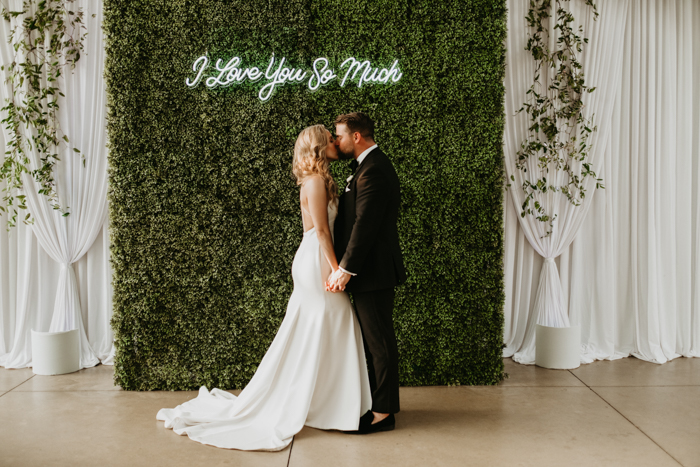 Jessie and Jack wanted to keep the natural beauty of Garfield Park Conservatory at the center of their urban greenhouse wedding design—and we are obsessed! Planned by the bride herself, this day was filled with little touches of greenery magic at every turn. We're especially in love with the couple's "I love you so much" sign by MKNEON and the lush arrangements designed by Steve's Flower Market. Fun fact: This wedding fell on the hottest day of the year, but the couple was prepared with chic fans for their guests to keep cool during their ceremony. It's always smart to have a weather plan! If you've been searching for all those sweet, greenhouse vibes, these stunning photos Stephanie Nachtrab captured of Jessie and Jack's day are for you!
The Couple:
Jessie & Jack
The Wedding:
Garfield Park Conservatory, Chicago, IL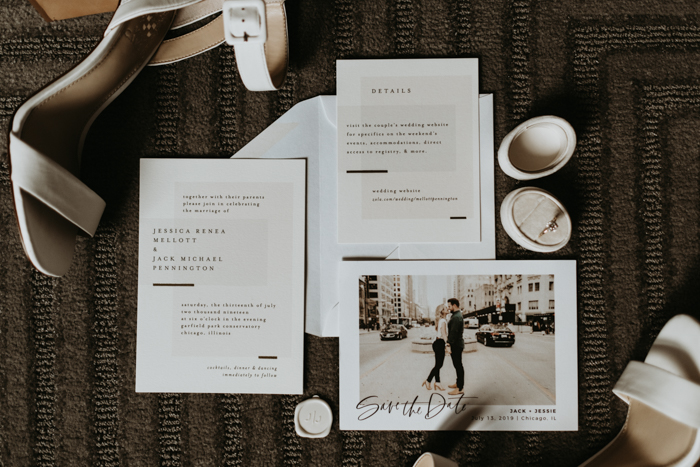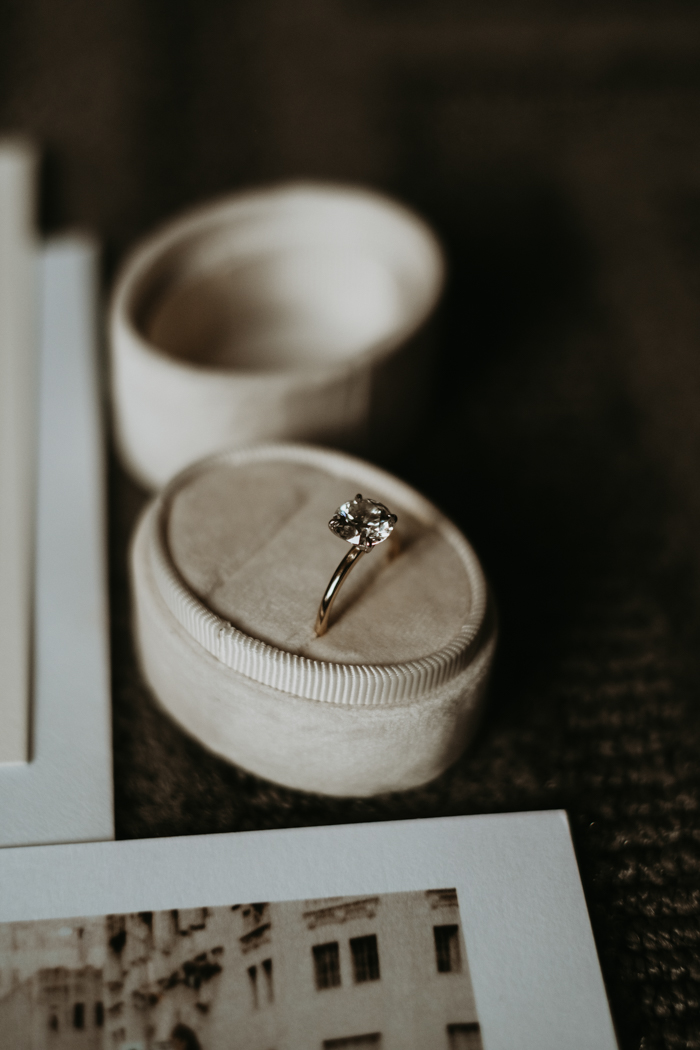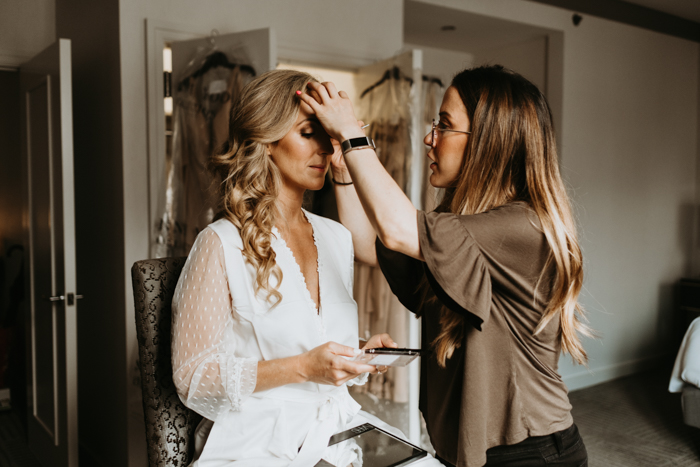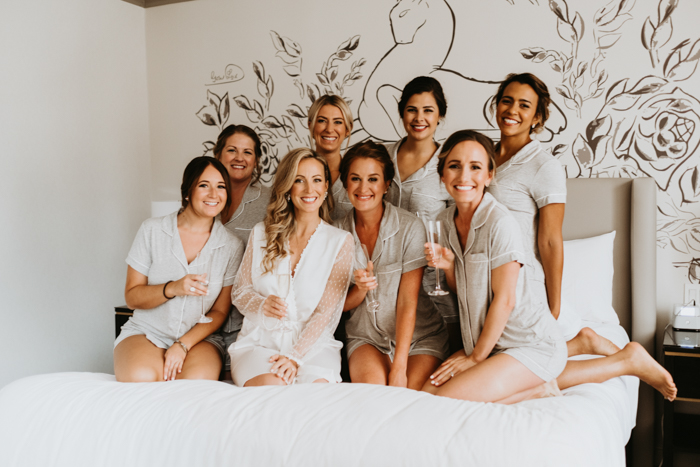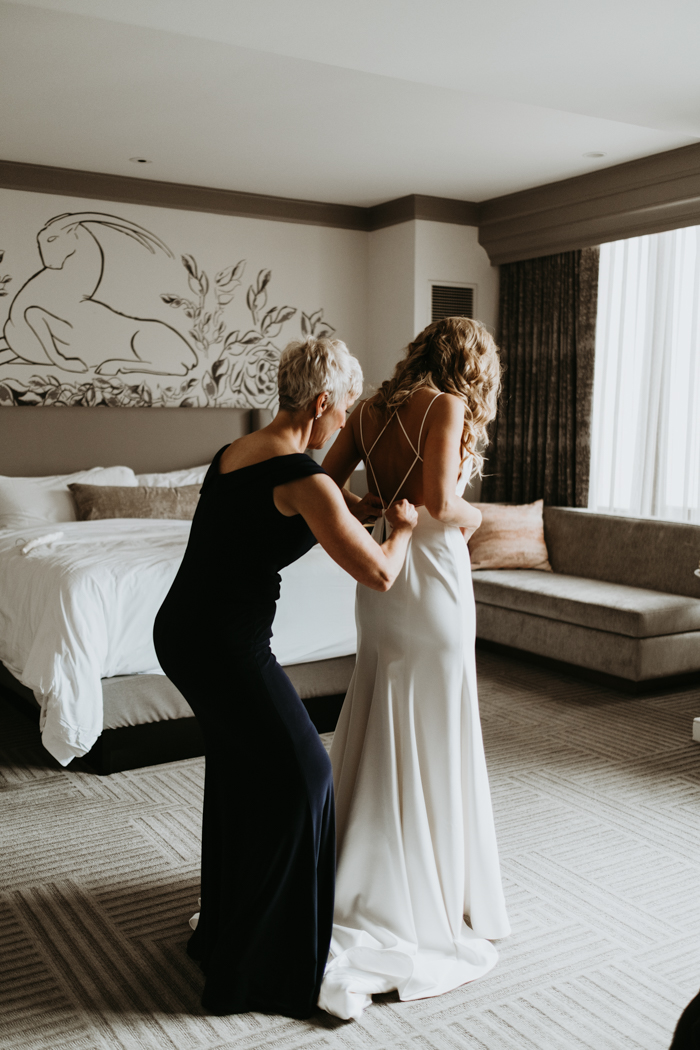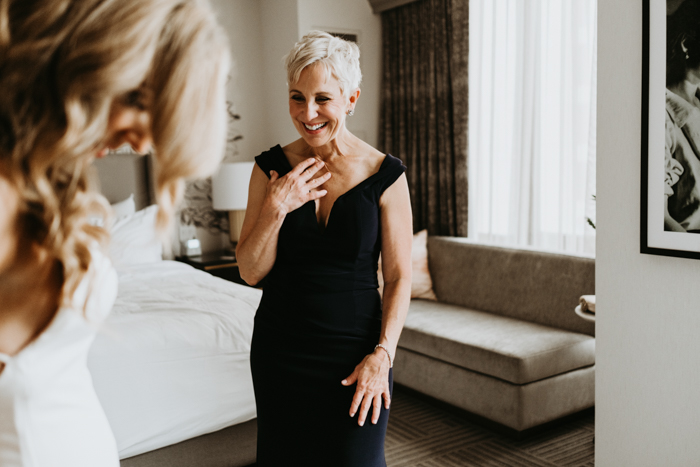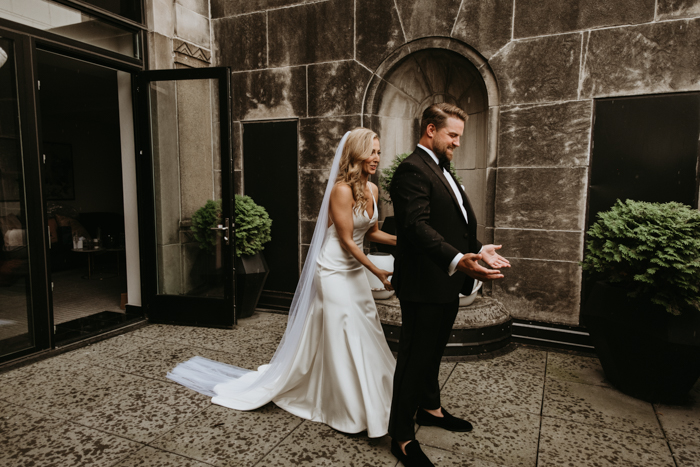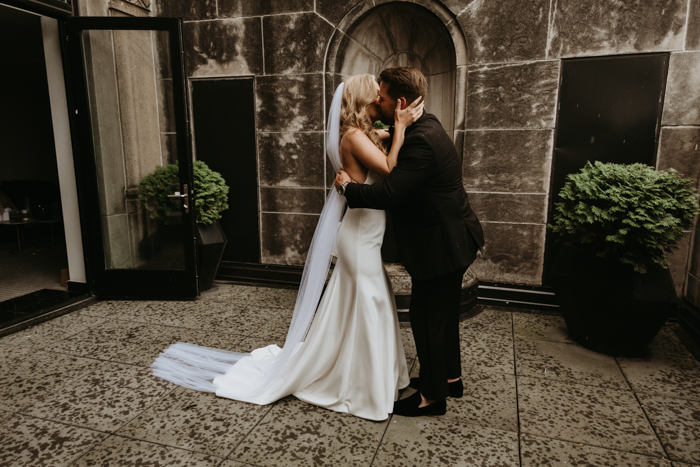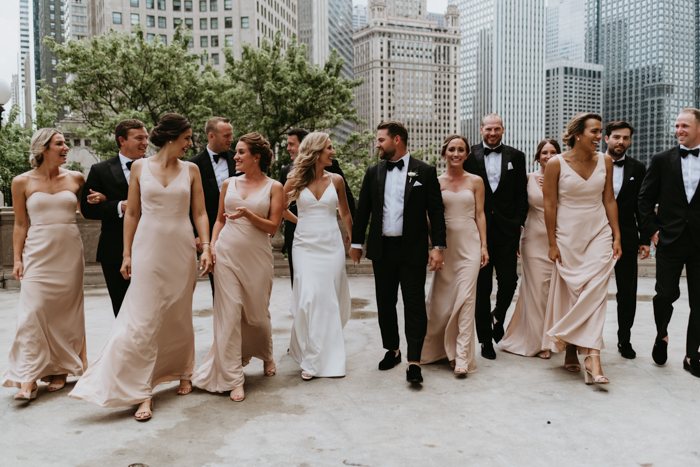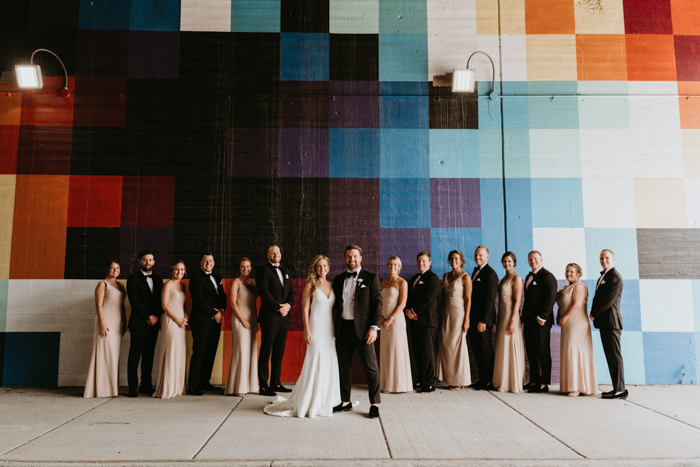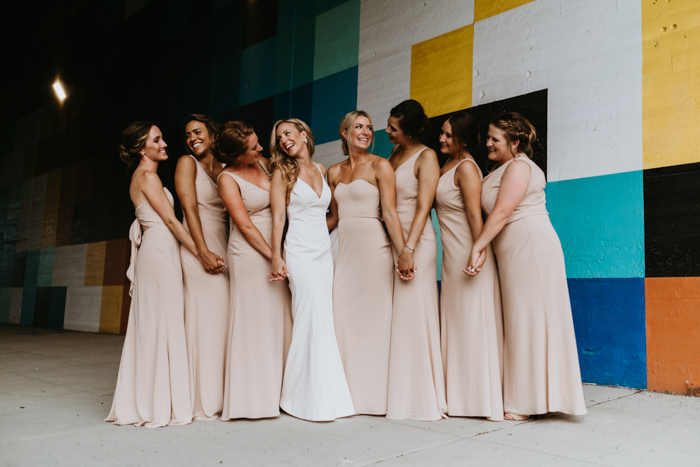 Wedding planning advice from the couple: Do your due diligence when finding vendors/partners to work with. Don't simply look at their Instagram, or hire an acquaintance just because. I recommend meeting with them and seeing how your personalities align, be open to saying 'no', and talking to other brides about their experience. These are the people who will be participating in one of the best days of your life, you want them to be the right choice.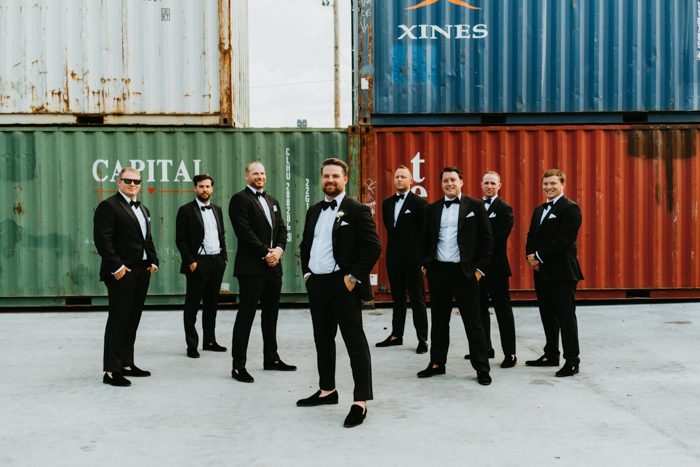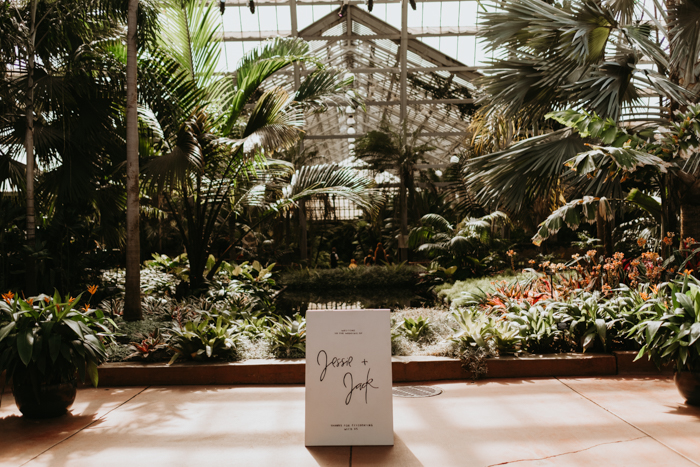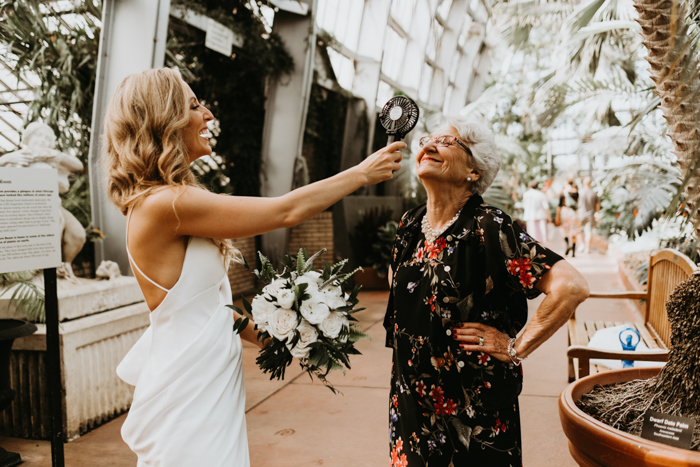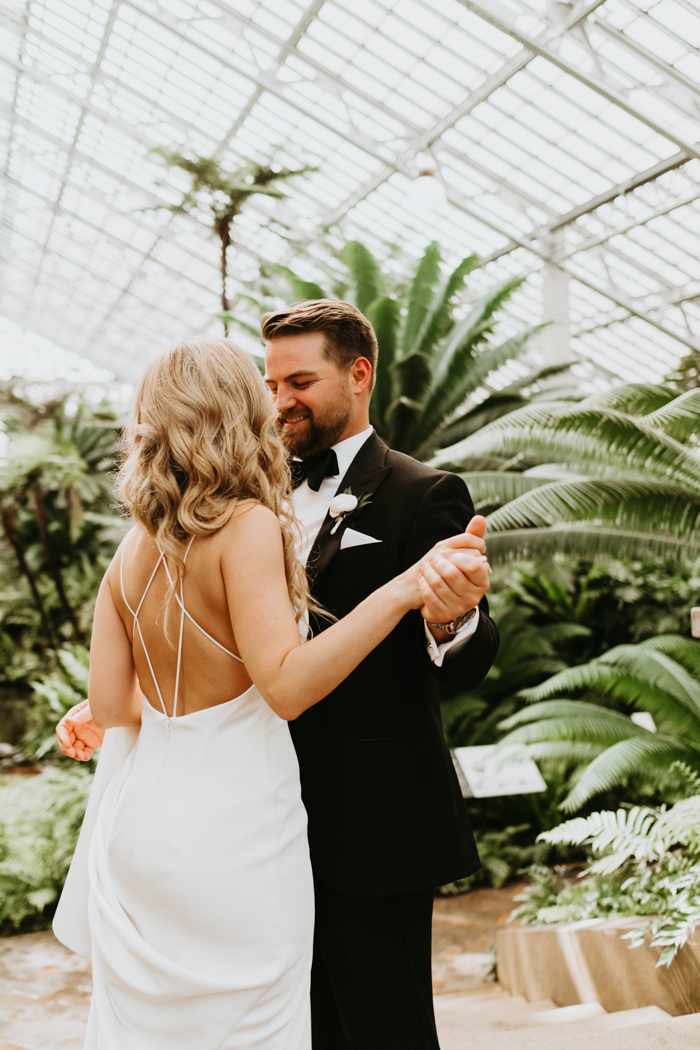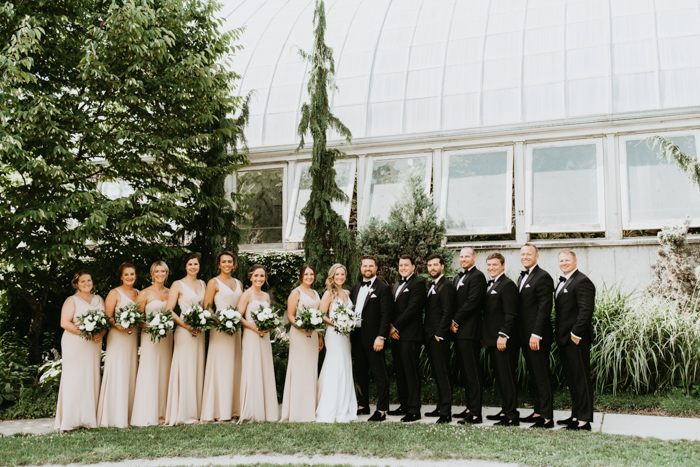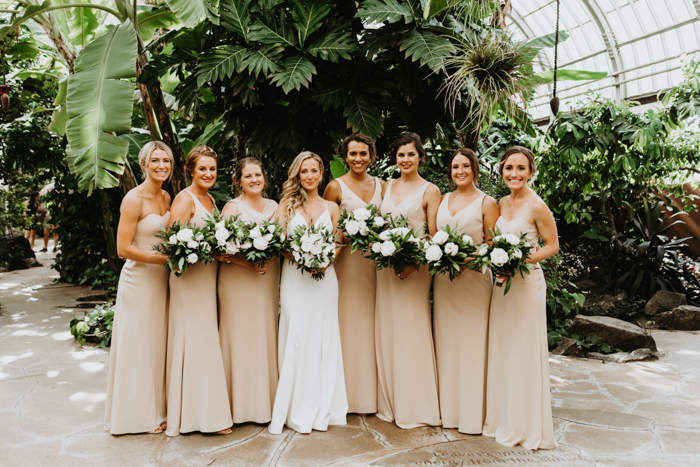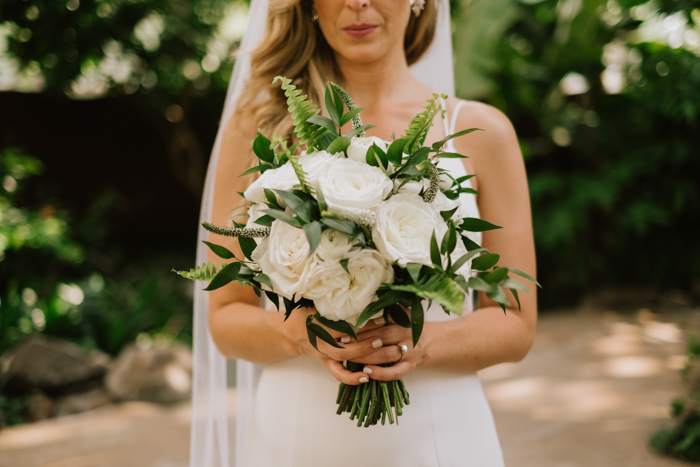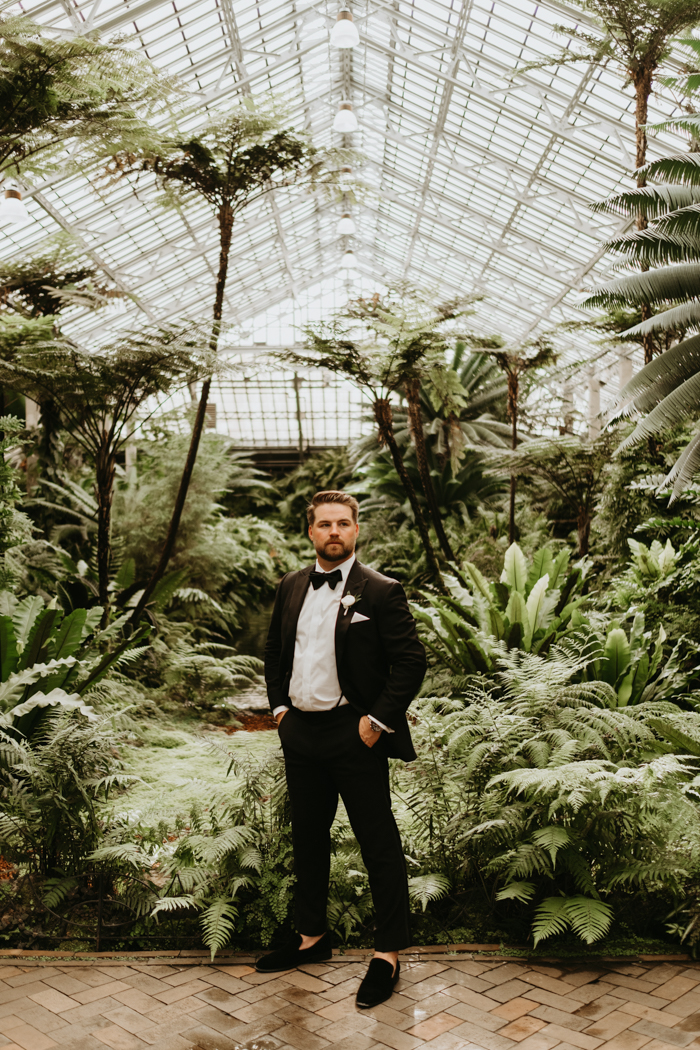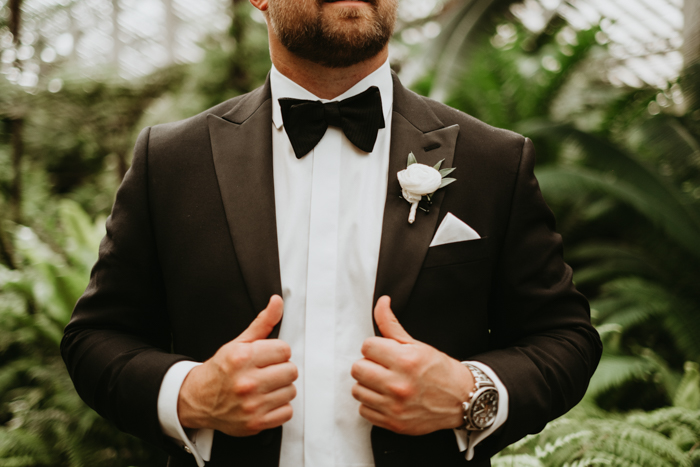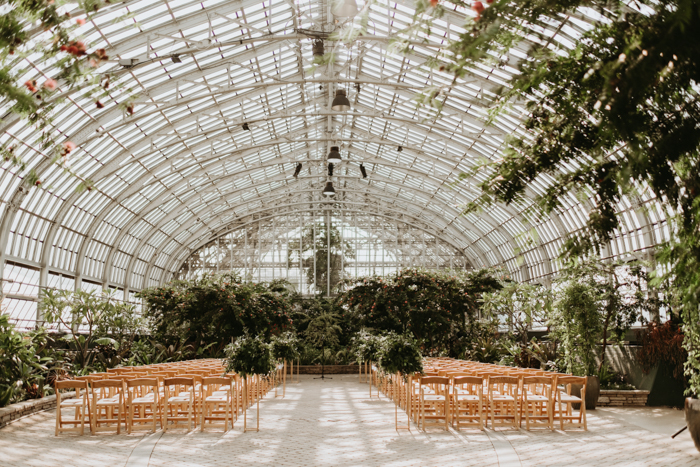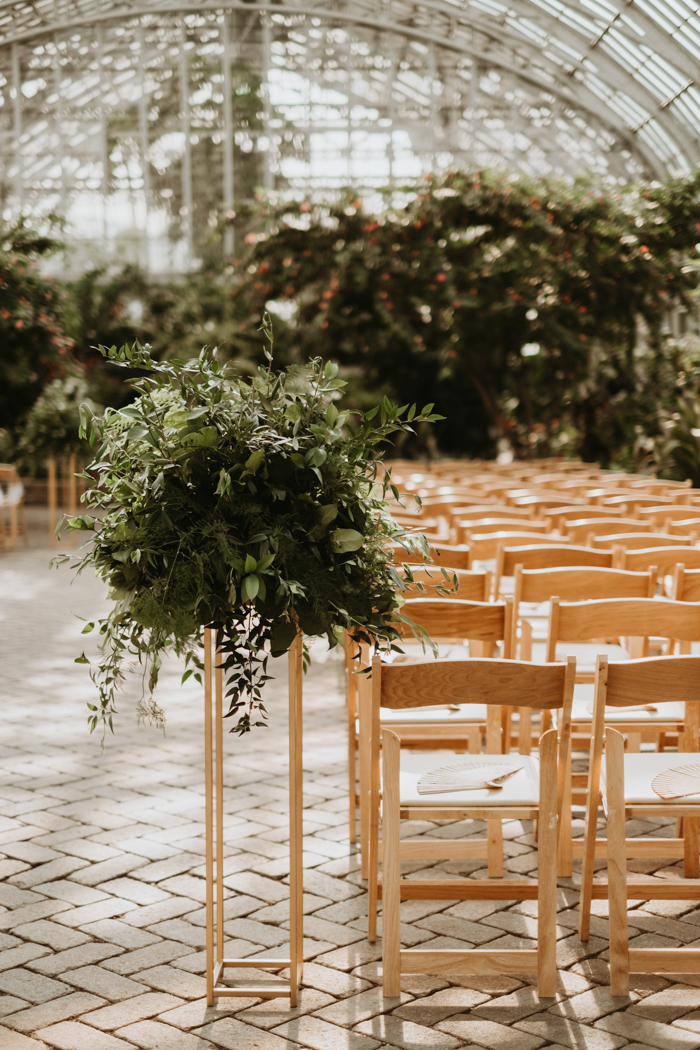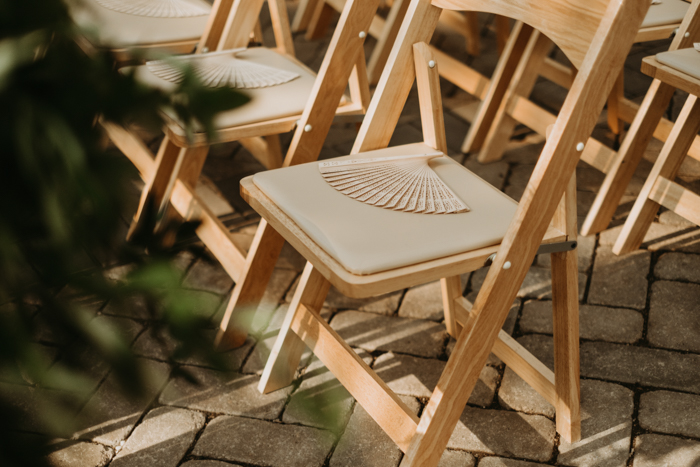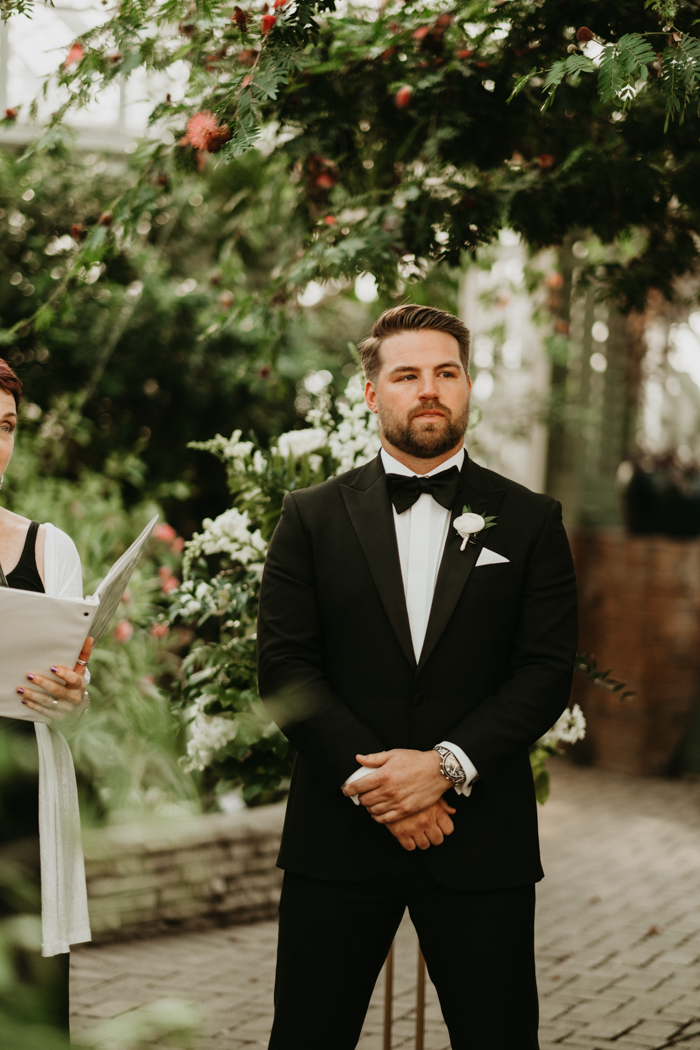 From the bride: I truly didn't think I'd get nervous walking down the aisle, we've known each other since we were 15, and I also always told myself I'd smile the whole way down the aisle. Nope, wrong an wrong! But the unexpected reaction actually made the moment one of the best moments – just before we walked down the aisle my dad said "are you ready?" with tears in his eyes and squeezed my hand in a way that made me feel all the love in the world- and I instantly became a mess of happiness, nerves and excitement. I probably cut off his circulation going down the aisle. haha It was one of the most special moments meshed into the next most special moments – seeing Jack's face at the end of the aisle. I'm pretty sure I didn't smile once because I was trying not to cry.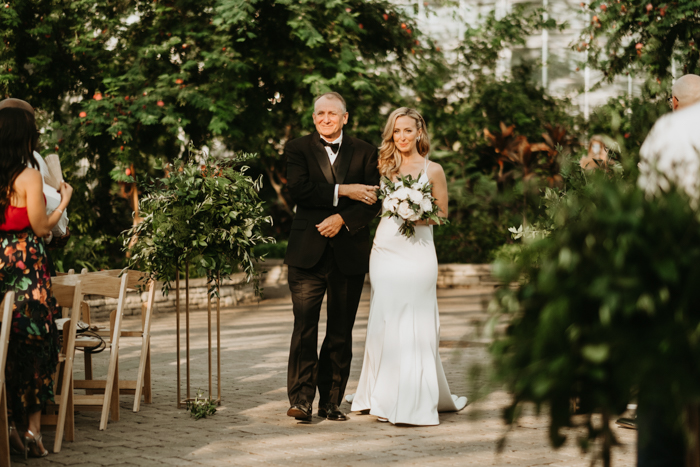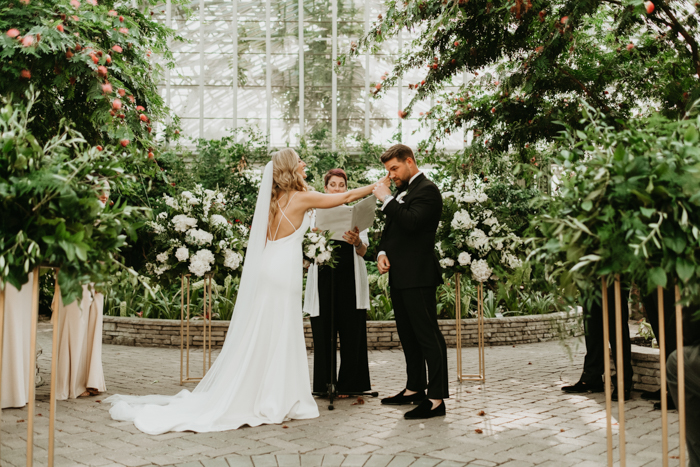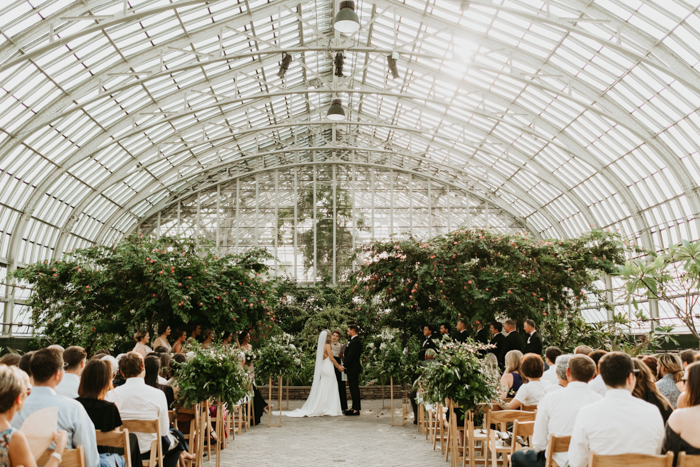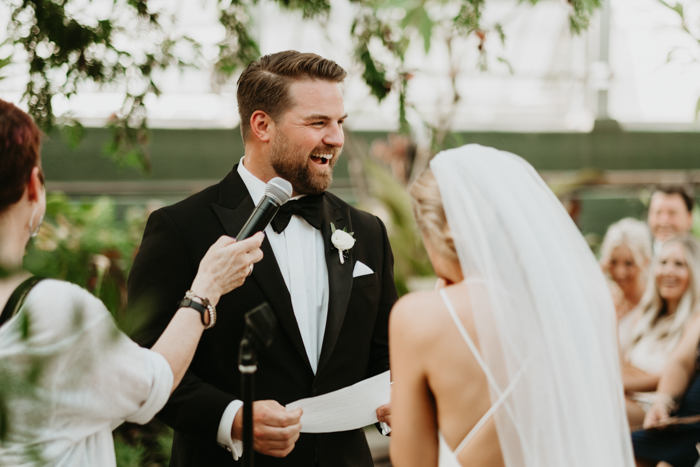 We wrote the majority of our ceremony. While the officiant gave us a baseline – we built most the content because this was one of the most important parts of the day for us. We were very intentional about the ceremony music and readings we chose.
RECOMMENDED READING: Simple Ceremony Readings for Your Wedding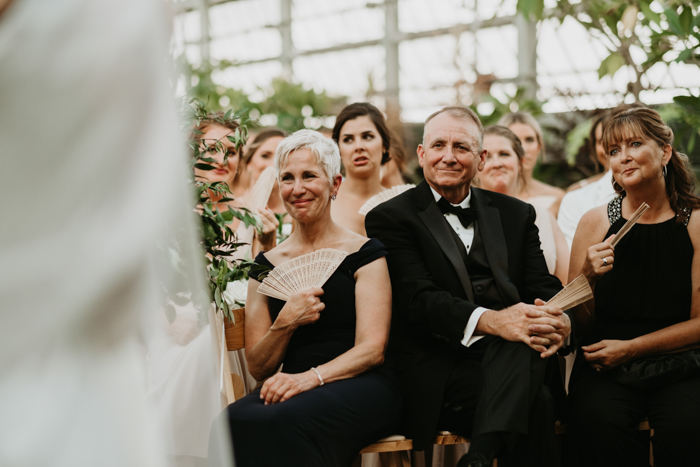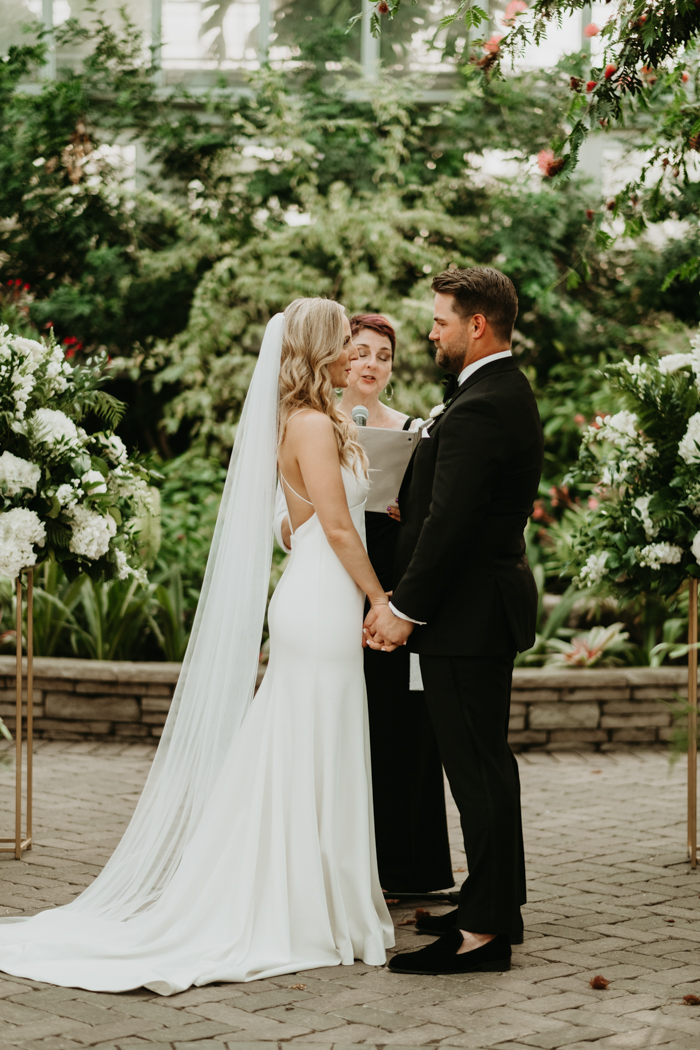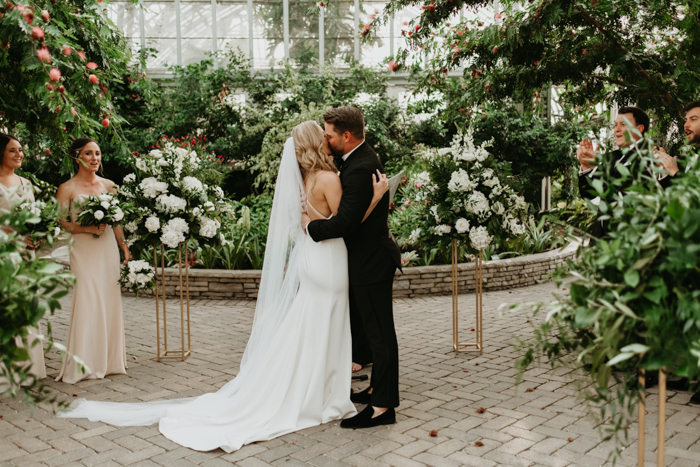 My favorite and most special DIY items was my veil. My mom made it for me and it was an overwhelmingly important and special piece of the day.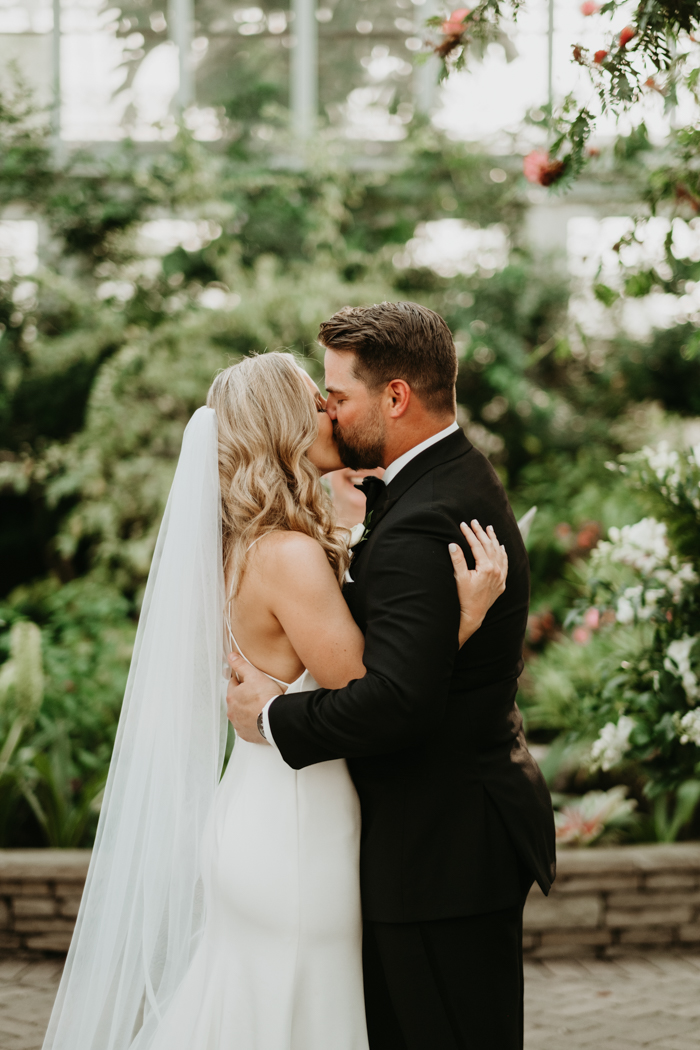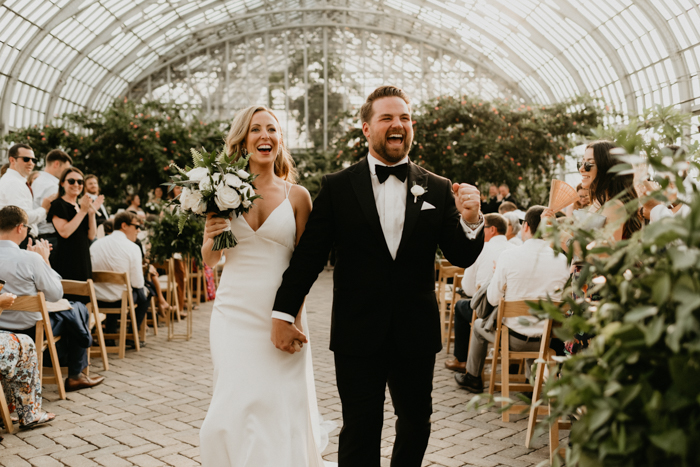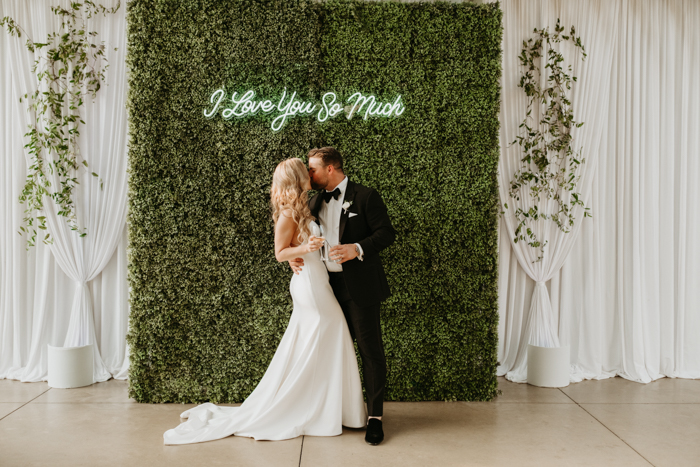 Six months later and I still look at our wedding gallery twice a week and get so emotional. My biggest piece of advice is to choose a photographer that is both talented and someone you enjoy as a human. Don't simply look at those little Instagram squares and say "good to go" – get to know your photographer and their work. Stephanie checked both of those boxes for us, her work was unreal and she's now one of my favorite humans. We live in Chicago, and had to have her, so we flew her in for both our engagement and wedding photos – and it was one of our BEST wedding decisions we made.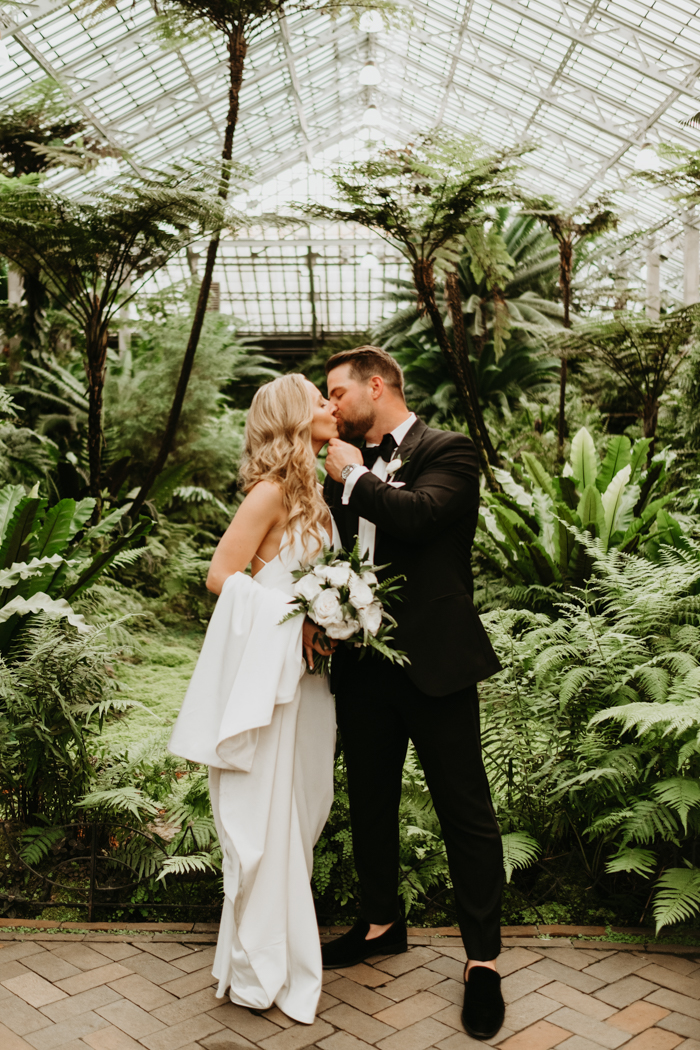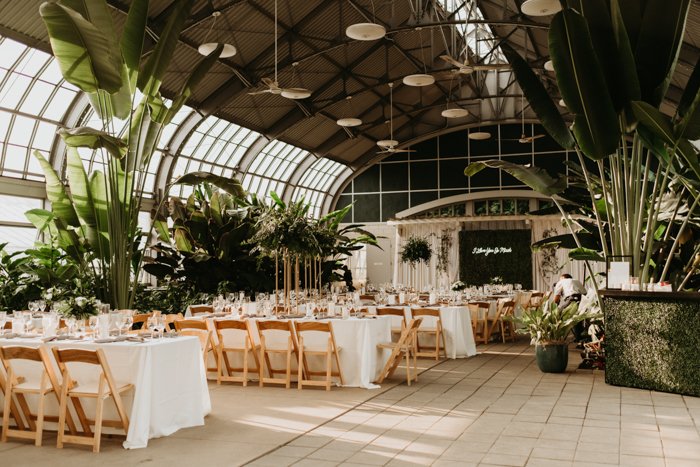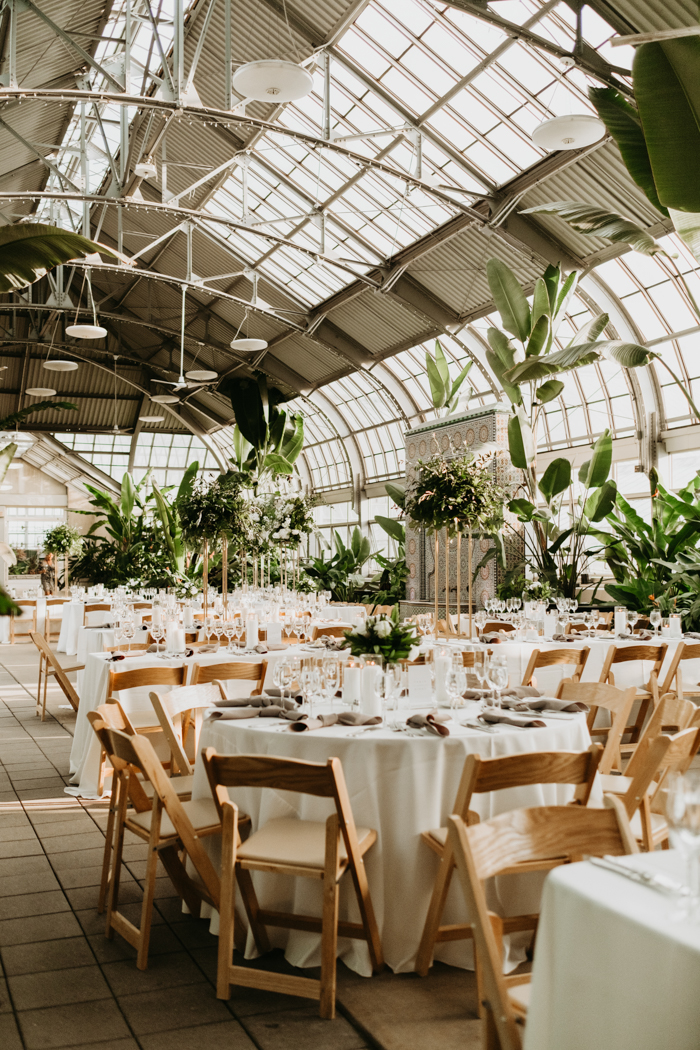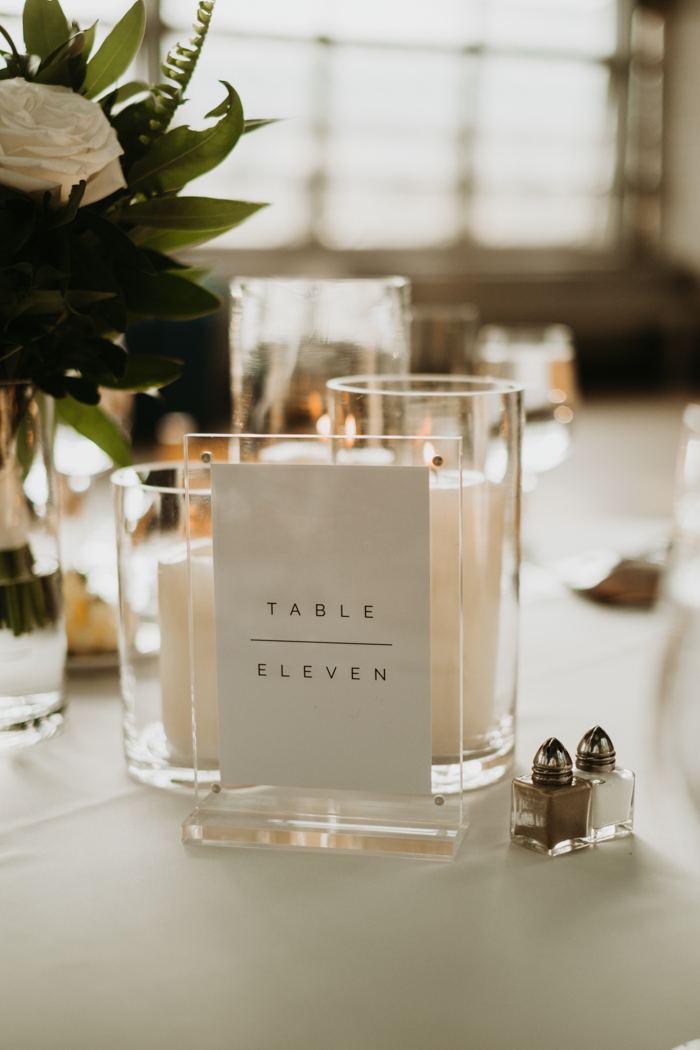 We wanted something minimalist, full of nature and city combined. We're from Kansas, have traveled and hiked around the world together and now live in Chicago. We wanted to combine those things in way – so we went for an 'urban jungle/nature' style. Because our venue was so lush and gorgeous on it's own, we didn't want to overpower with a lot of decor – we stuck to the minimalist look, with neutral colors, and little pops of personalized detail here and there.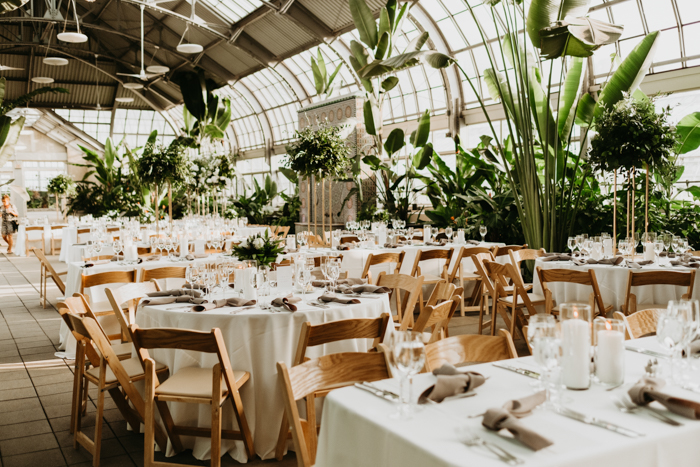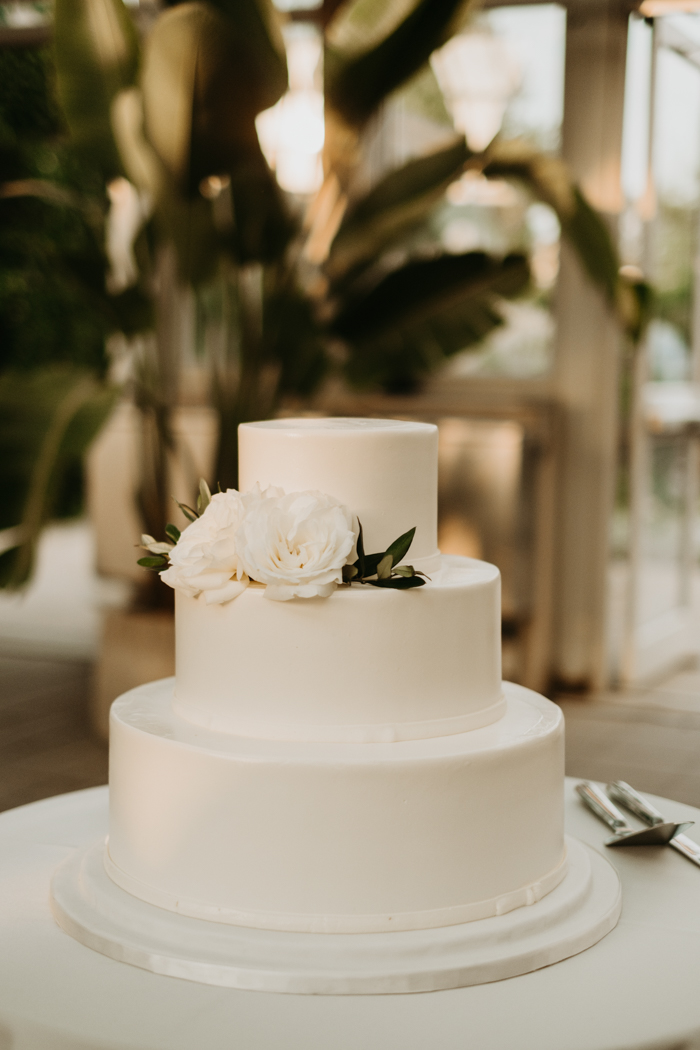 Our caterer was basically an event planner. She was extremely responsive, worked as hard as she could to give us options for budget and style wants, gave us real advice even when it may not benefit her, the food and service was incredible. They just went beyond their services to make the day easy and pick up slack from others.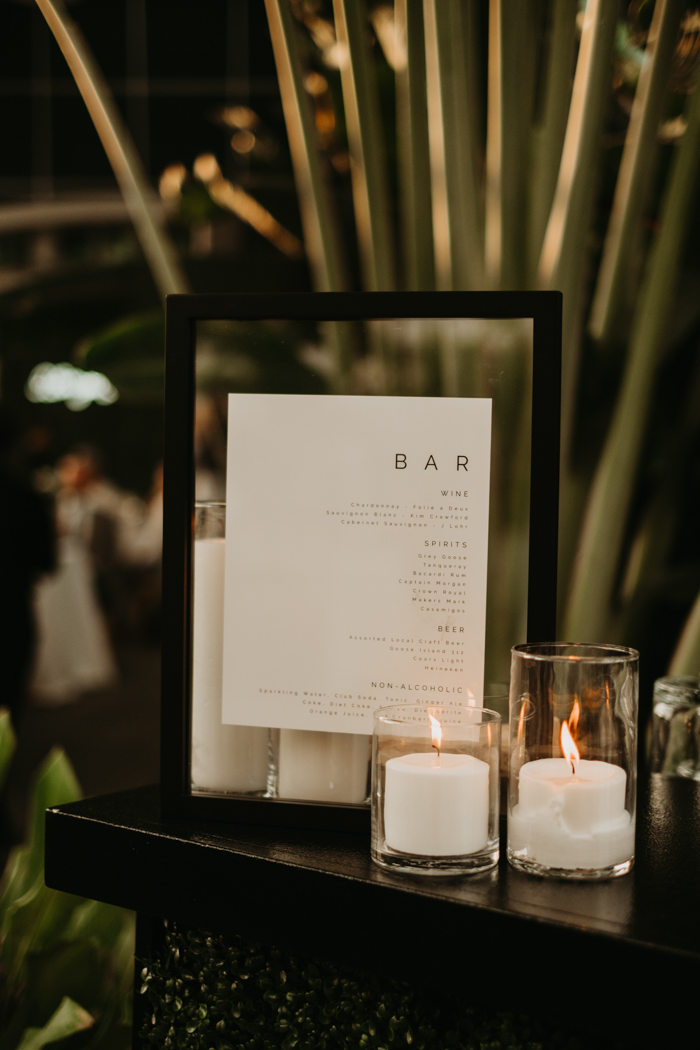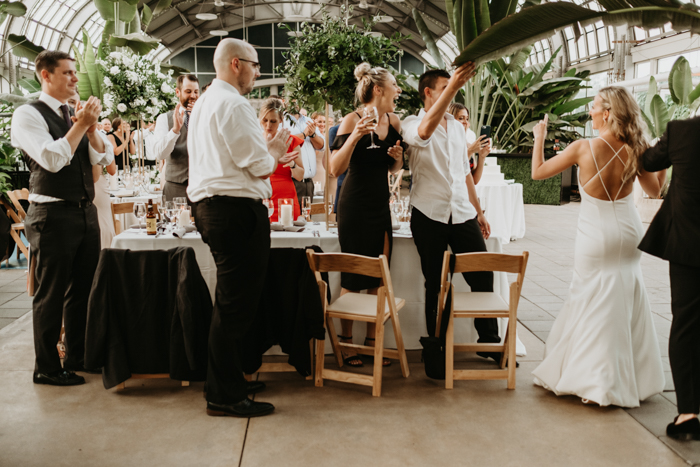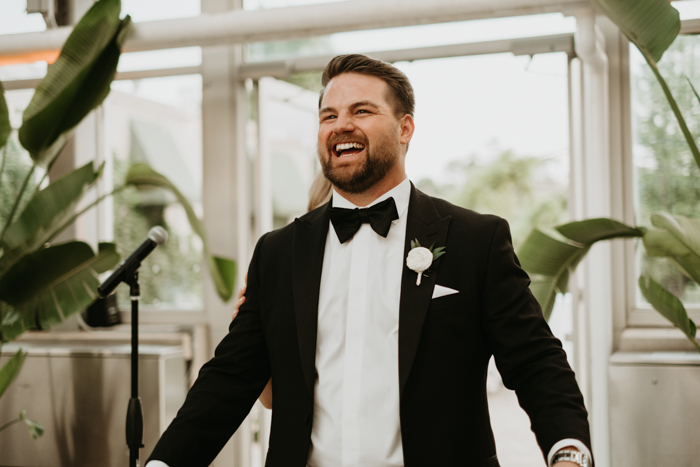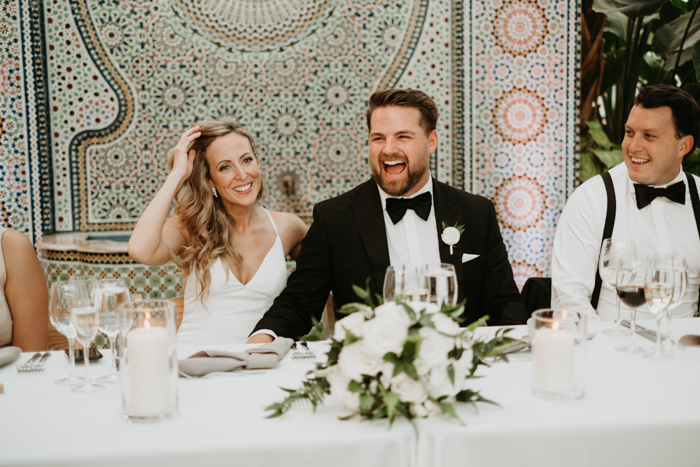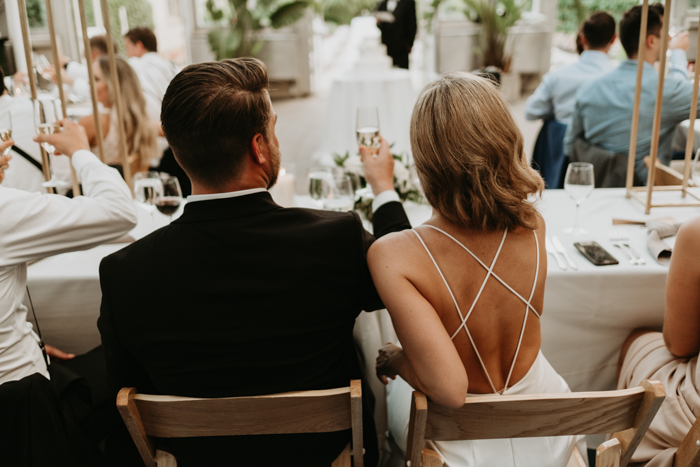 Congratulations, Jessie and Jack, and many thanks for sharing your stunning wedding with Junebug! Searching for a wedding venue similar to Garfield Park Conservatory?
RECOMMENDED READING: The Ultimate Guide to Finding Your Wedding Venue