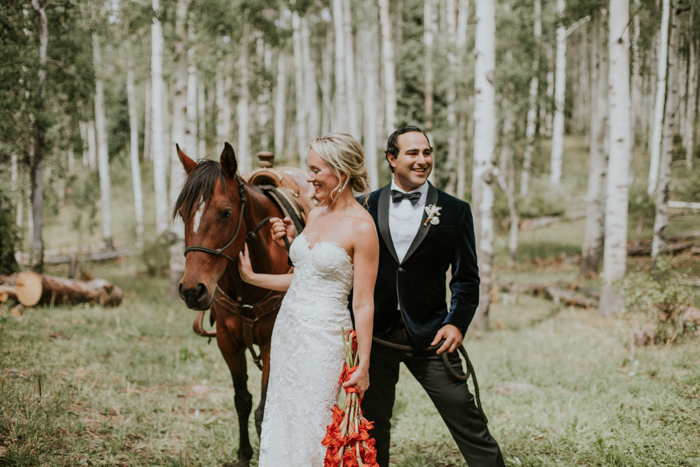 Do you hear that? It's the mountains in Julie and Mark's Edwards, Colorado wedding calling, and we must go! The bride, who was the creative genius behind the design, created a natural elegance that evoked the low-key sophistication of the Colorado Rockies. The couple's planner, Bella Design & Planning, did a marvelous job helping them bring their vision to life. Between the neutral colors at the private ranch venue and the bursts of poppy red in the florals created by Nature's Grace Design, the bridesmaids' gowns, and the bride's shoes, the details of this wedding are simply too stunning for words! Cork Creative did a masterful job capturing every angle and every moment of this wedding, especially the couple's uber-romantic first look and their larger-than-life dance party under the stars!
The Couple:
Julie and Mark
The Wedding:
Private Ranch, Edwards, Colorado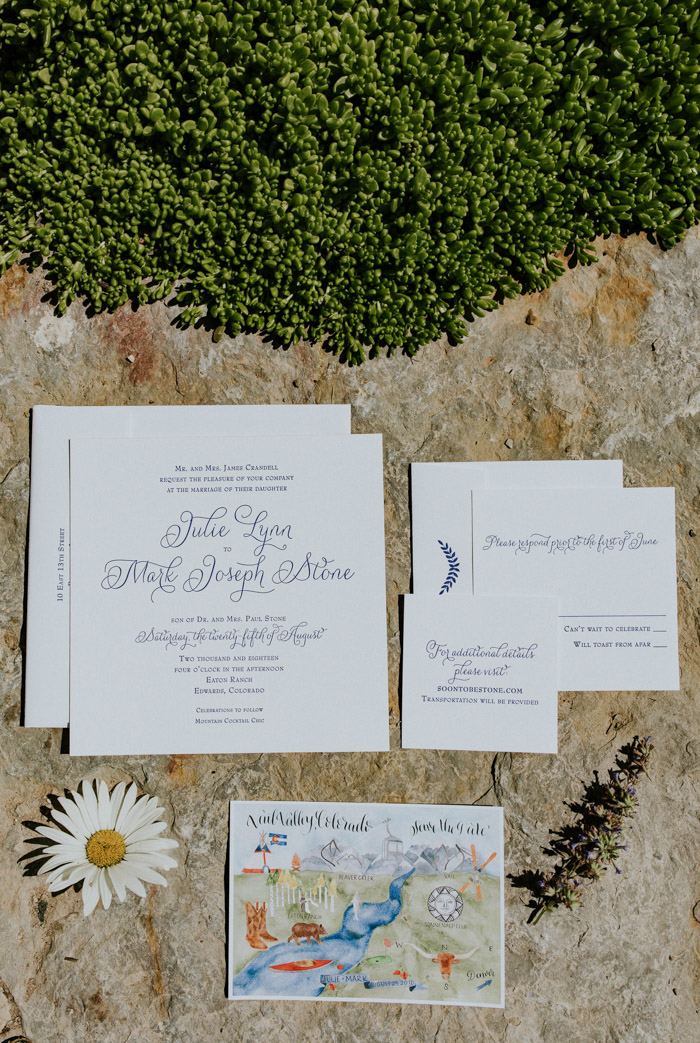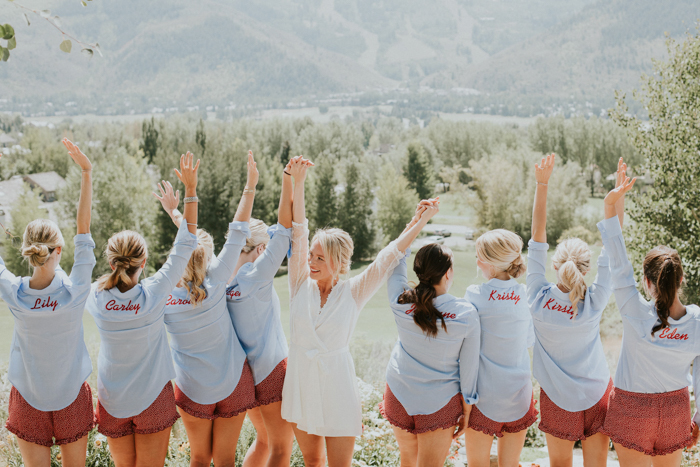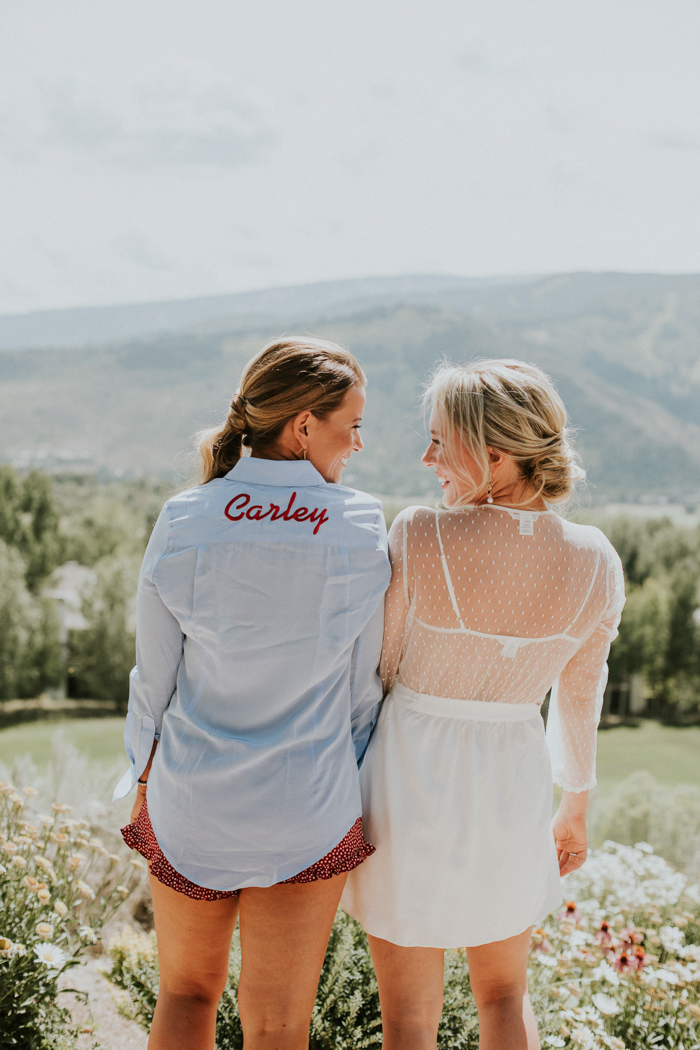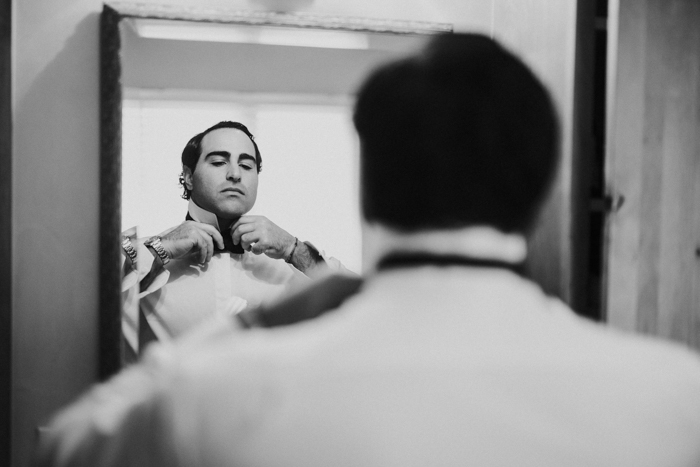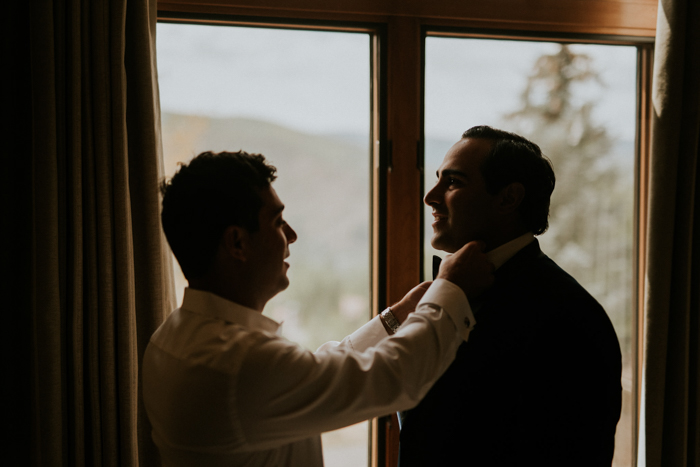 For my wedding day style, I wanted to look ethereal and bohemian while still maintaining an elegance that I would appreciate in 25 years. I went to 12 appointments to look for a dress and finally landed on the one I wore, which fit like a glove the moment I tried it on! I wore a pair of gorgeous Aminah Abdul Jillil bow pumps in red and earrings that were custom made by my sister-in-law, who is the founder and designer of Retrouvai. The earrings are called "gypsies" and are a string of gemstones that incorporated pearls and brought all of the red, green, and natural colors of our wedding together.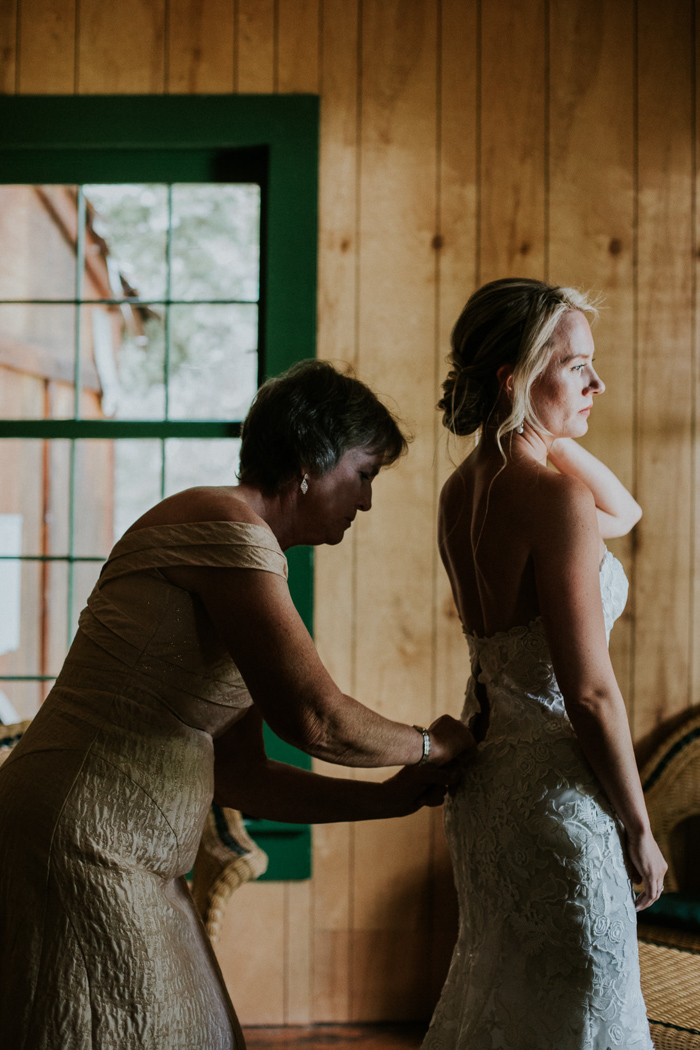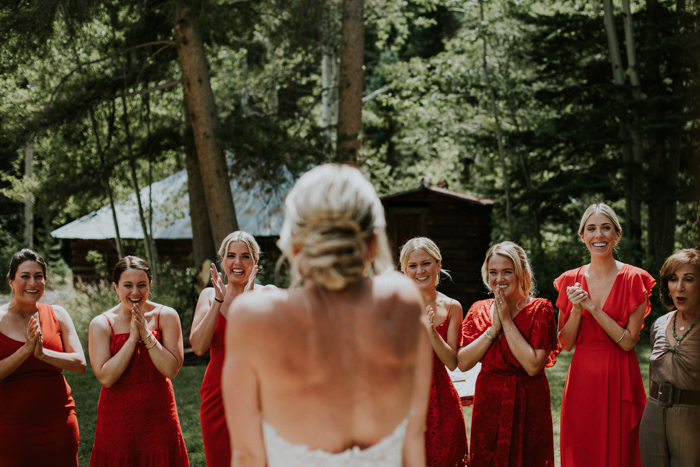 I told my bridesmaids to pick a 3/4 length dress or longer in poppy red and it came together beautifully! I love that all of the girls chose a dress that they felt comfortable in and can wear again. One bridesmaid was pregnant (which I didn't know at the time) and her dress hid her little secret perfectly. Another bridesmaid re-wore her dress on her honeymoon one month later!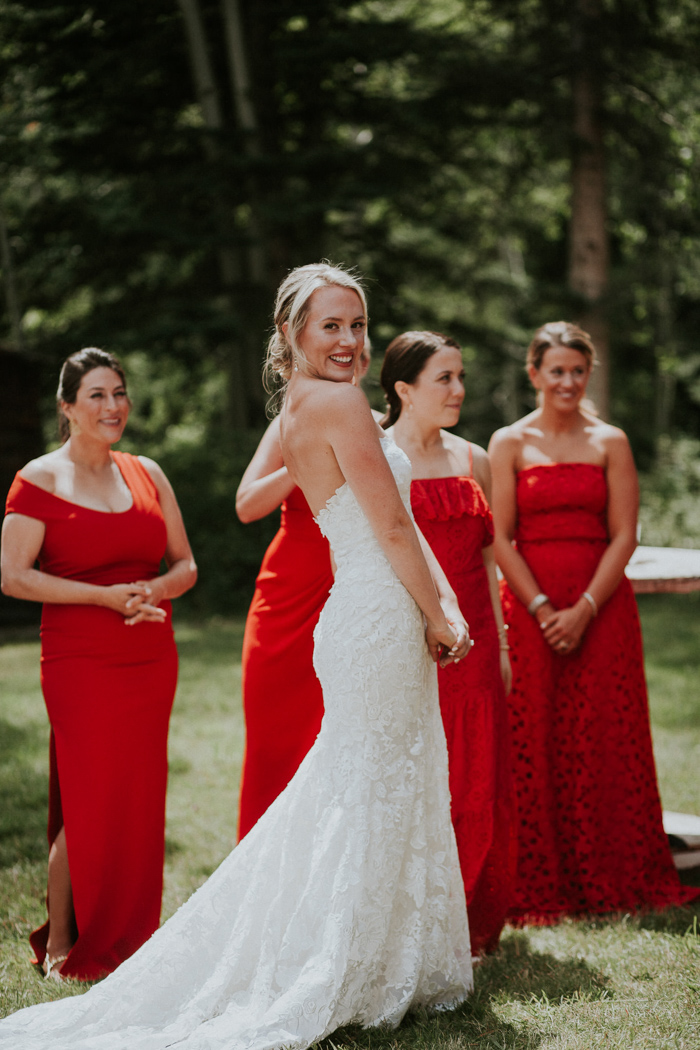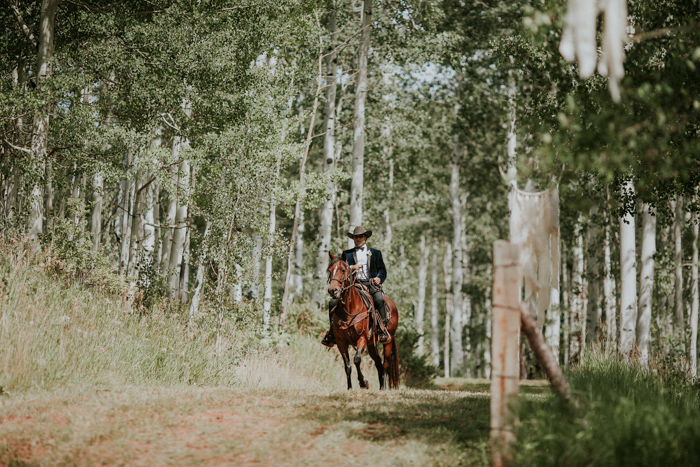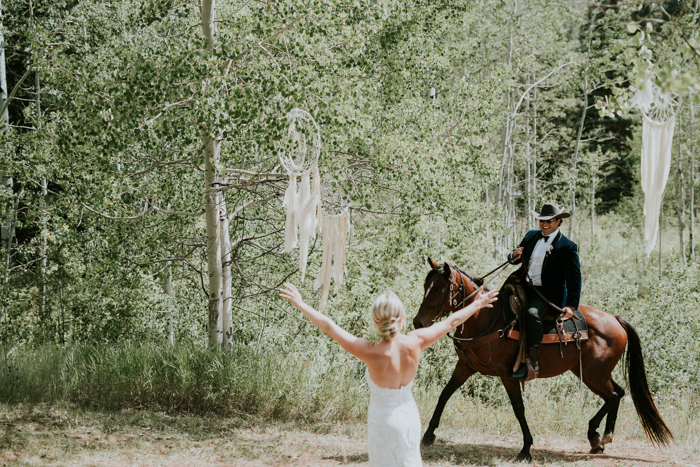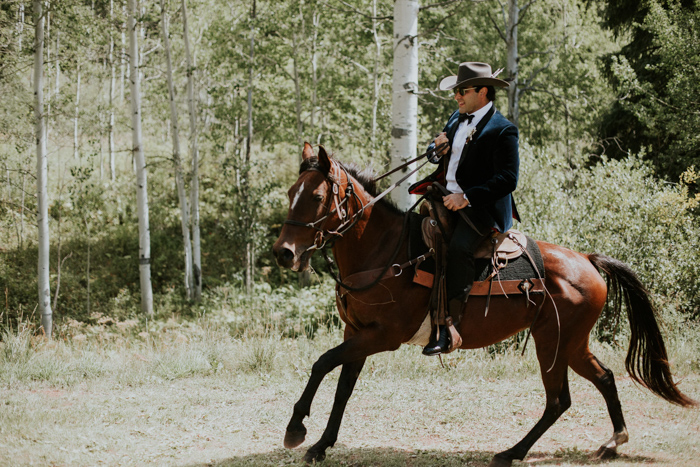 Our first look! Mark rode in on a horse and it was the most breathtaking and mind-blowing part of the day. I felt so calm but full of emotion at the same time! If I had to choose others, it would be having the bridesmaids and groomsmen get ready together (because why wouldn't I want to spend my wedding day with my best friends and future hubby?) and dancing under the stars. The band and dancing were also so memorable. I had never seen the band live and, within the first 10 seconds of them coming on, I knew they nailed it!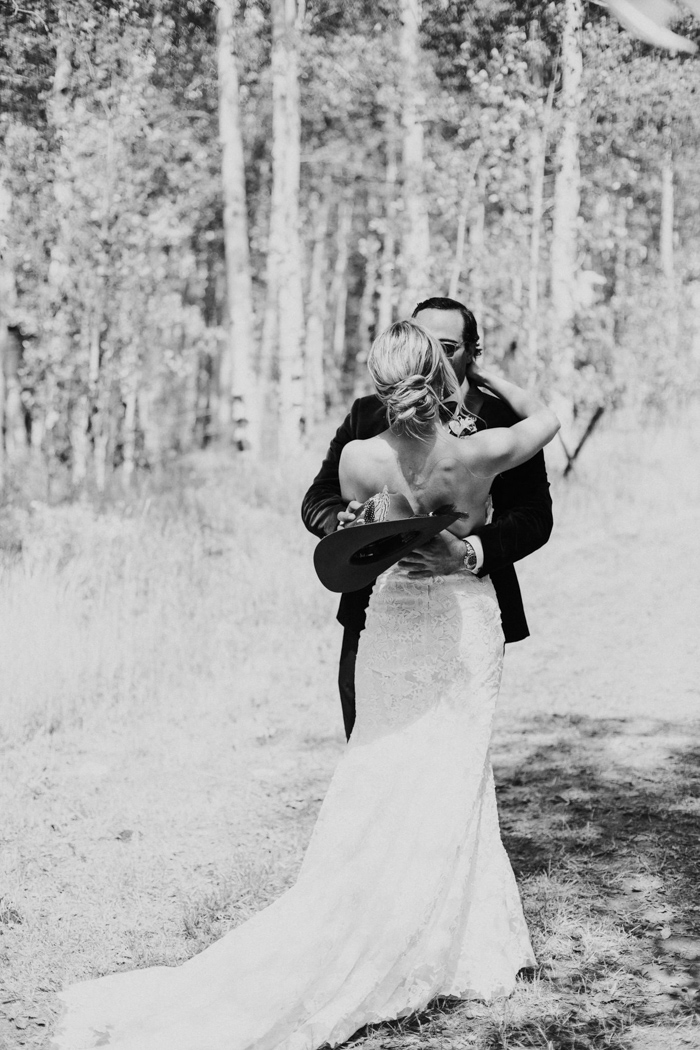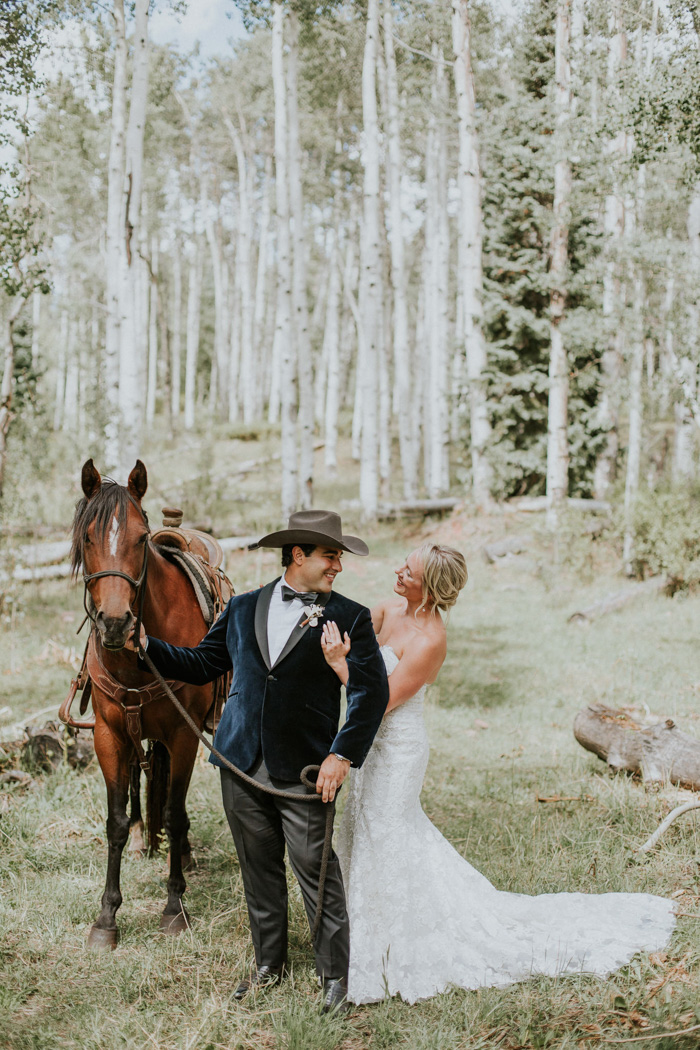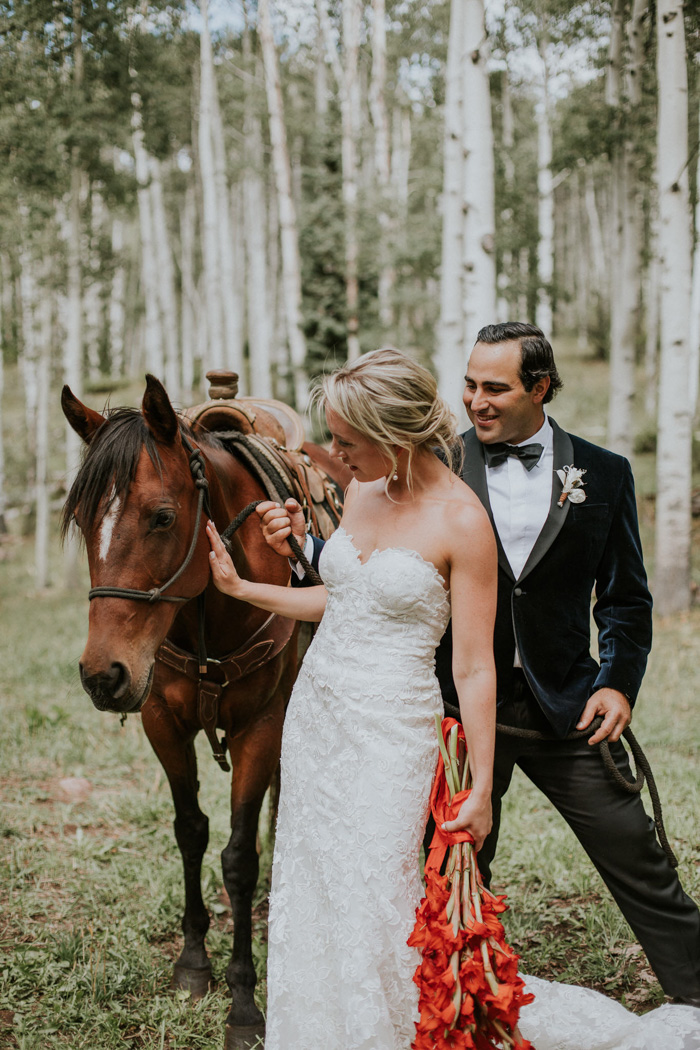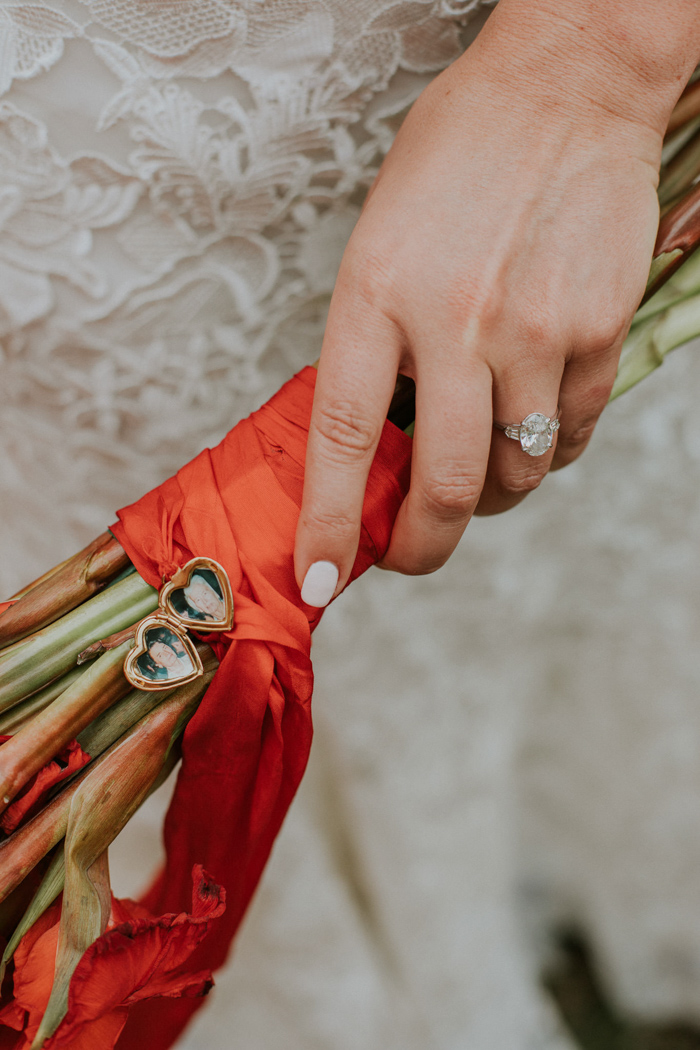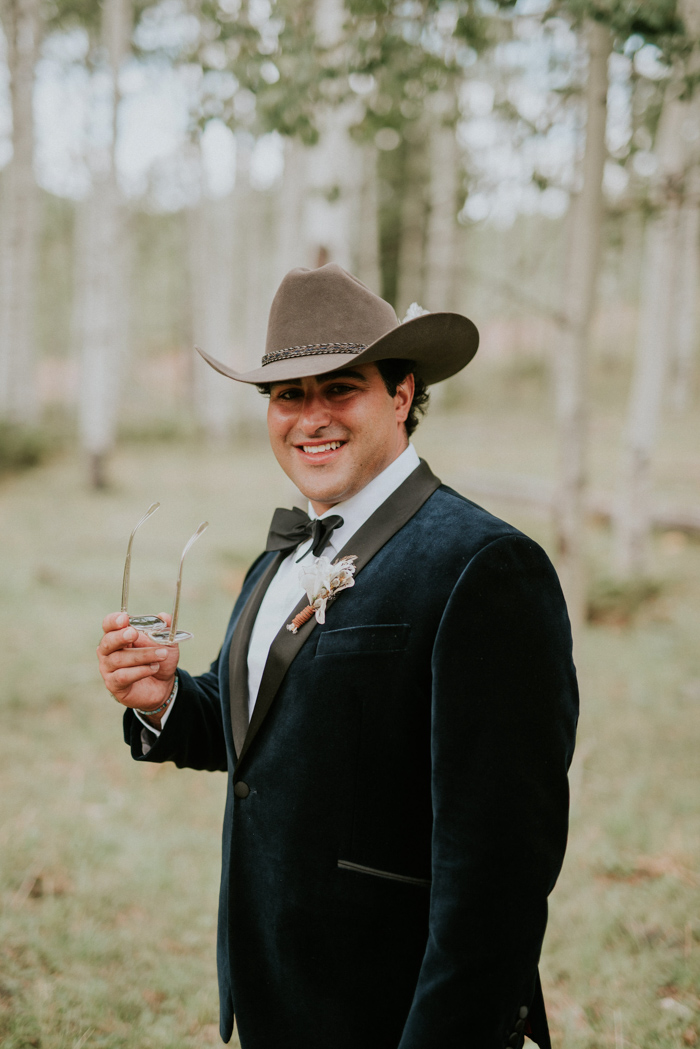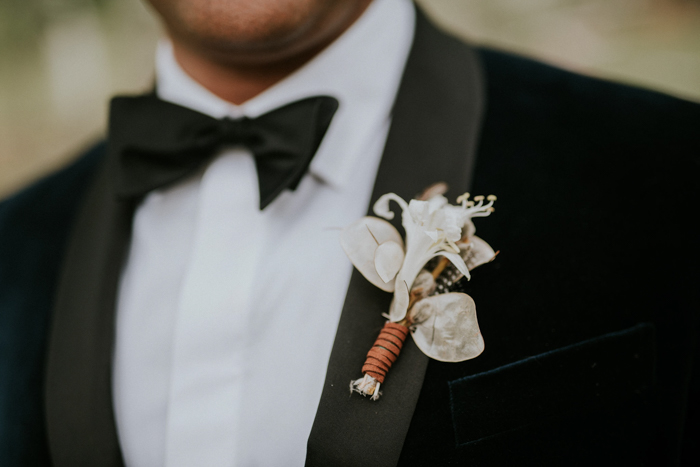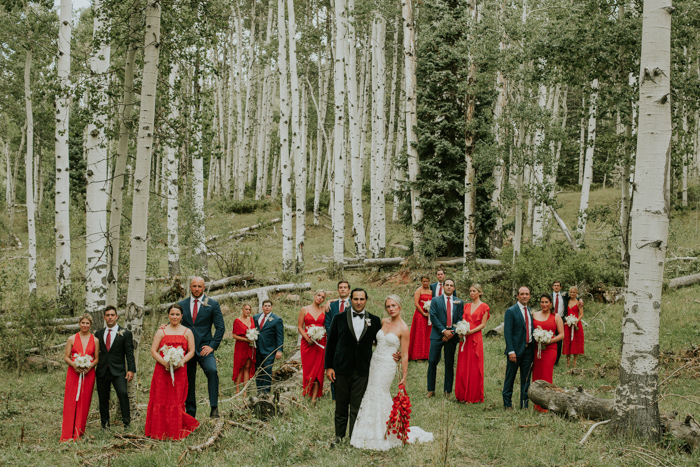 The most important parts of wedding planning were choosing an outdoor location in the Colorado Rockies, where Mark is from, and customizing every detail of the wedding to ensure our personalities shone through and our guests realized how special we wanted to make our wedding celebration for them!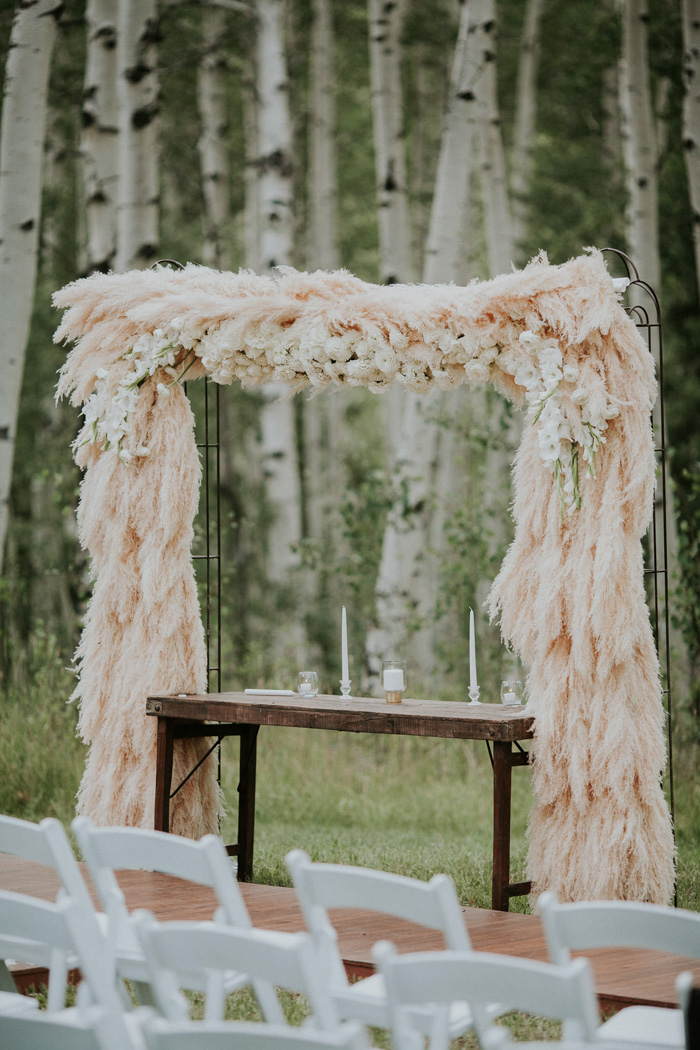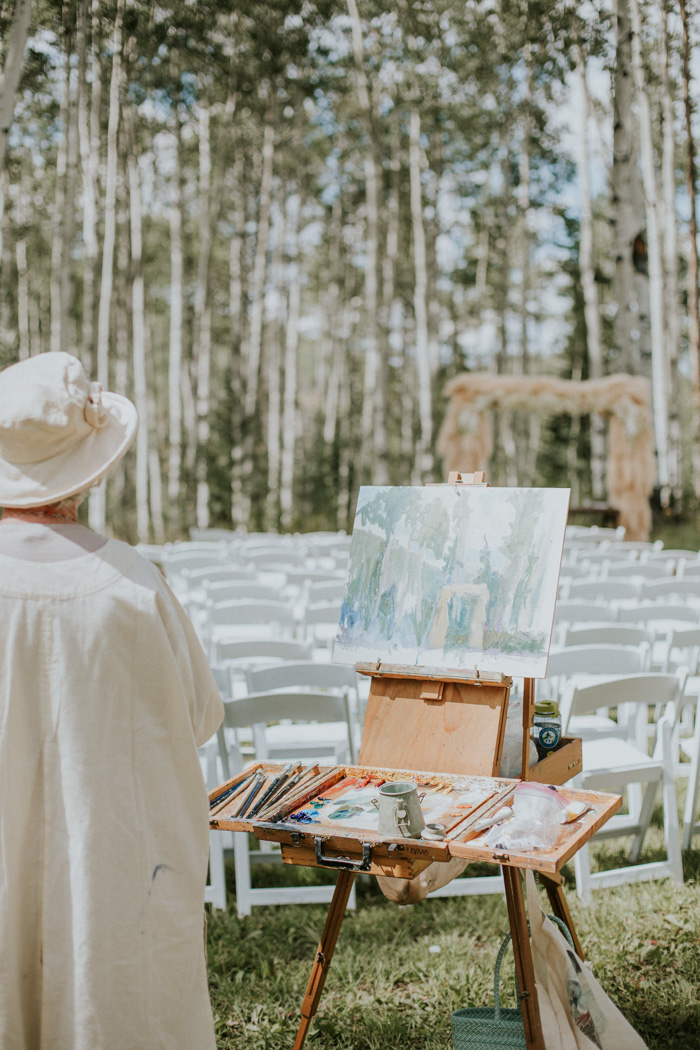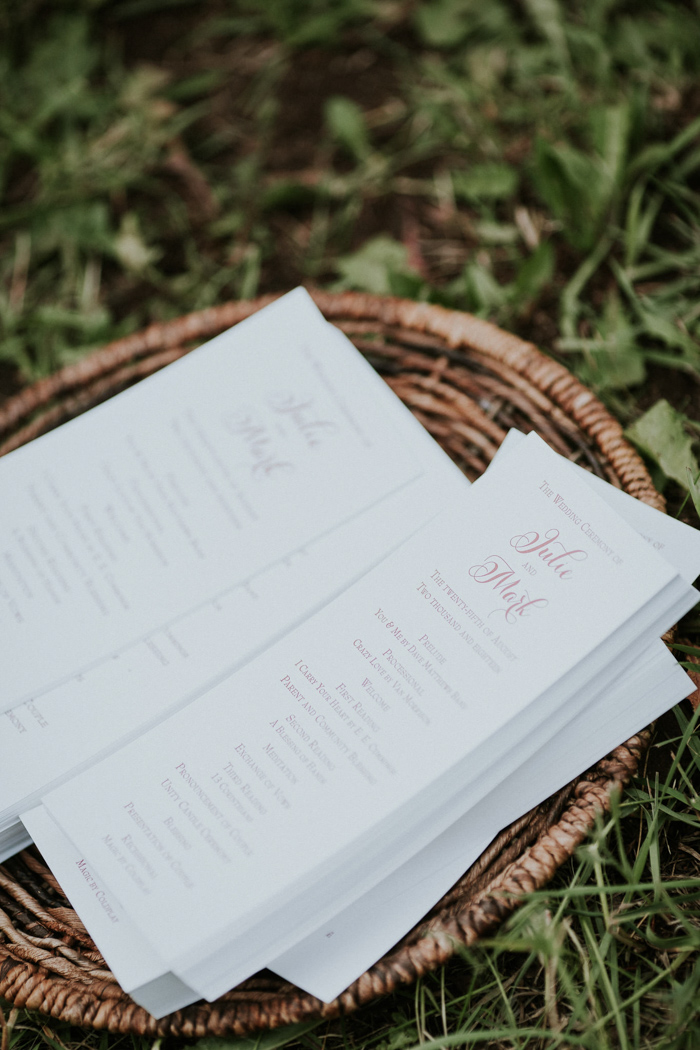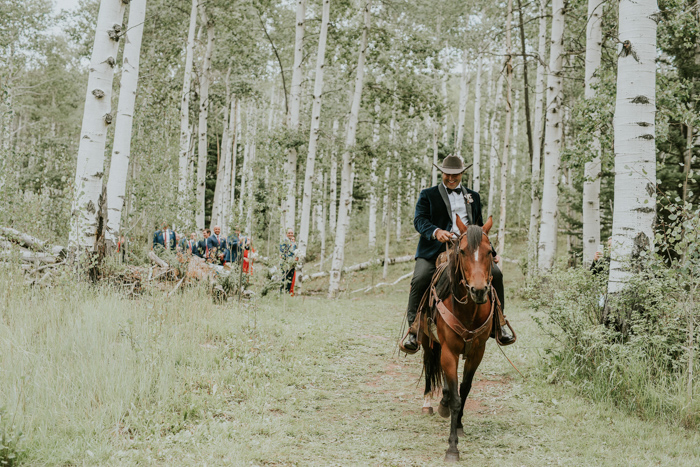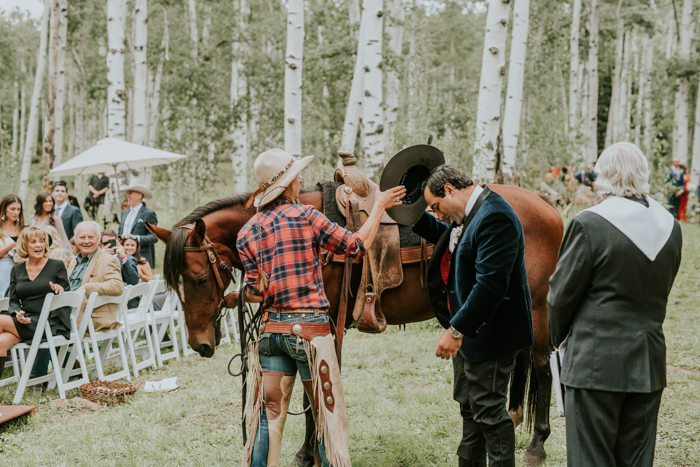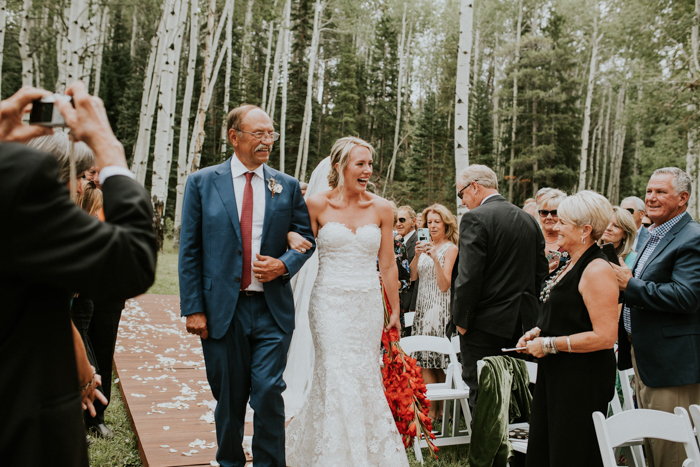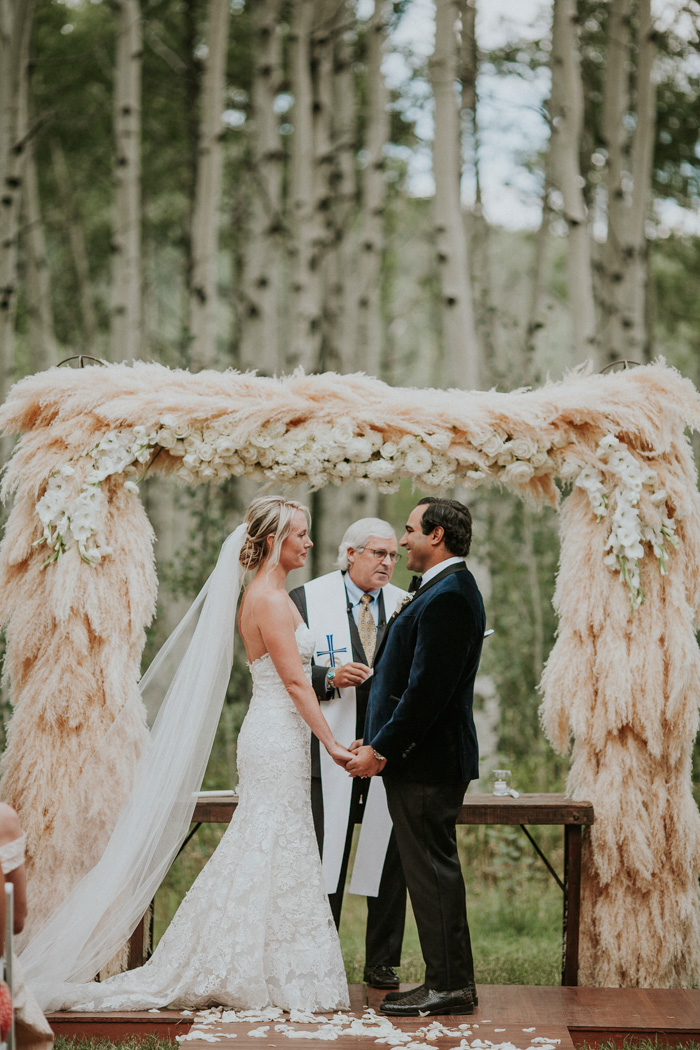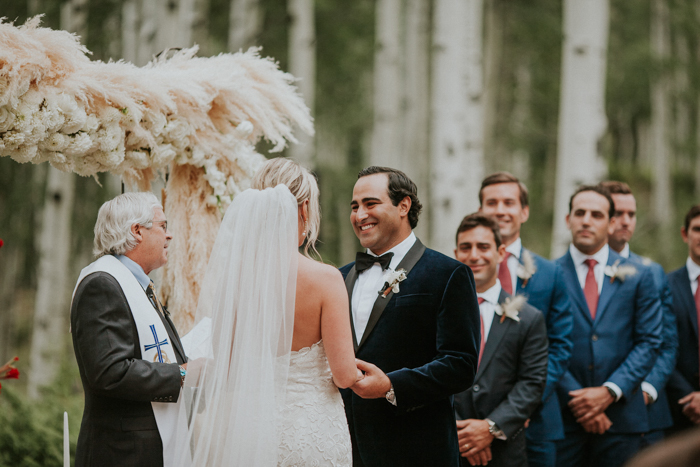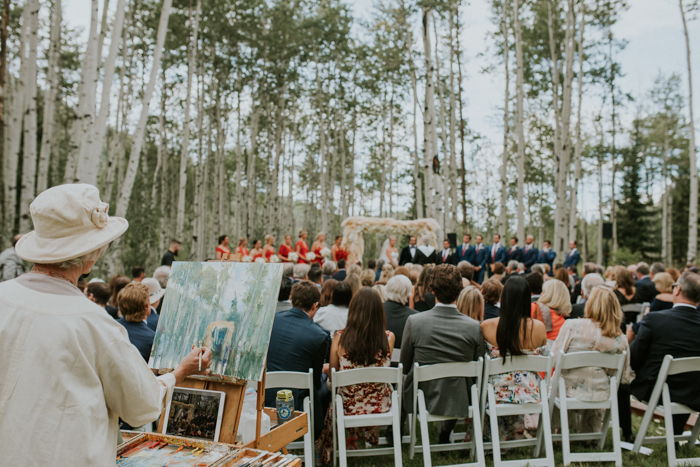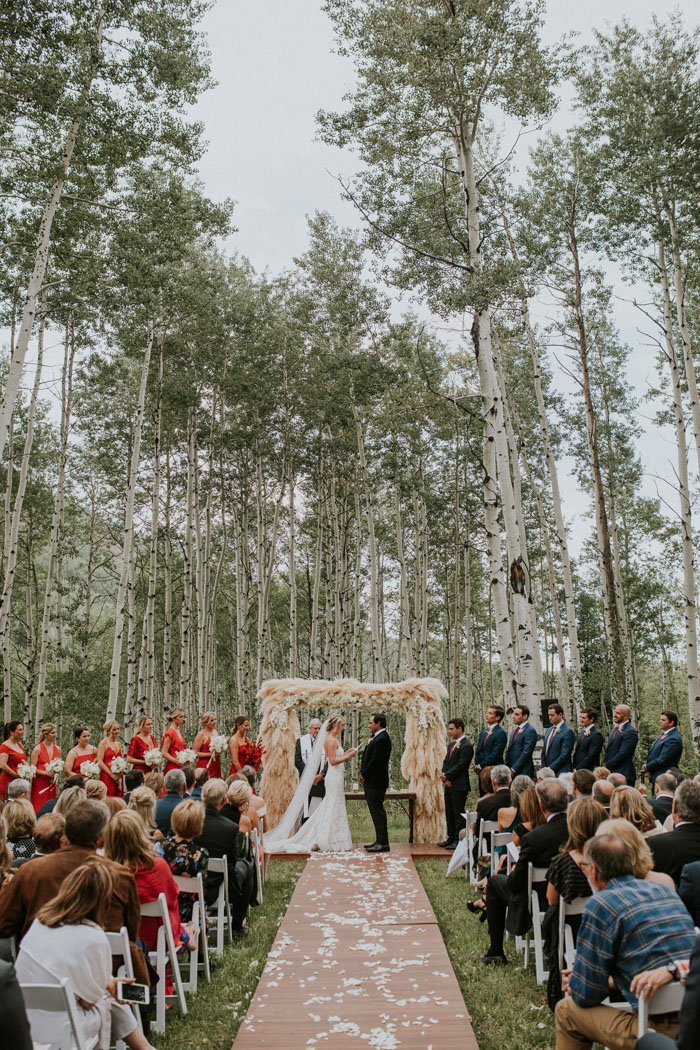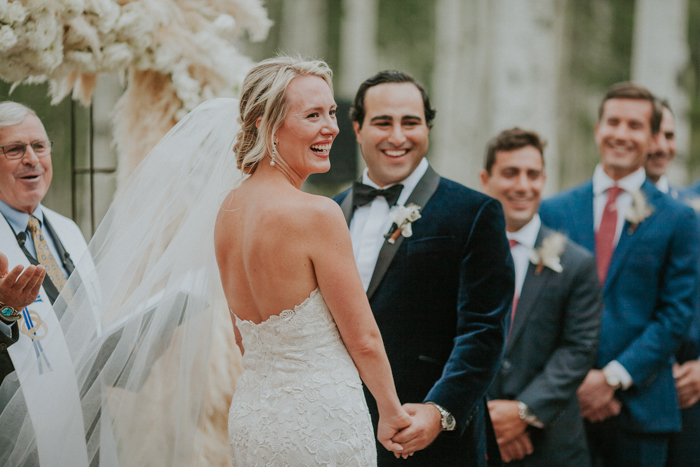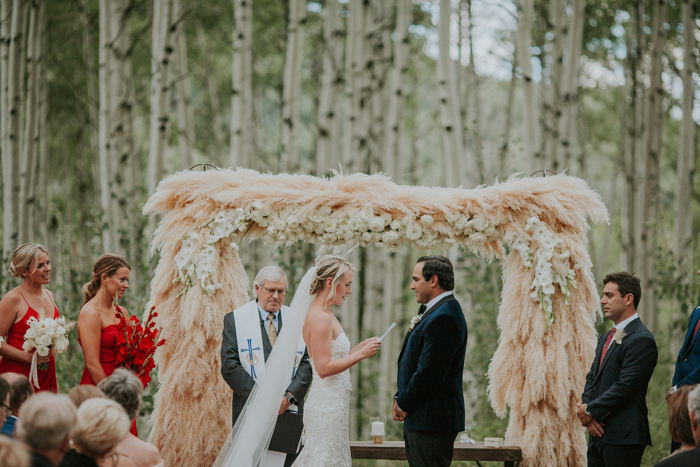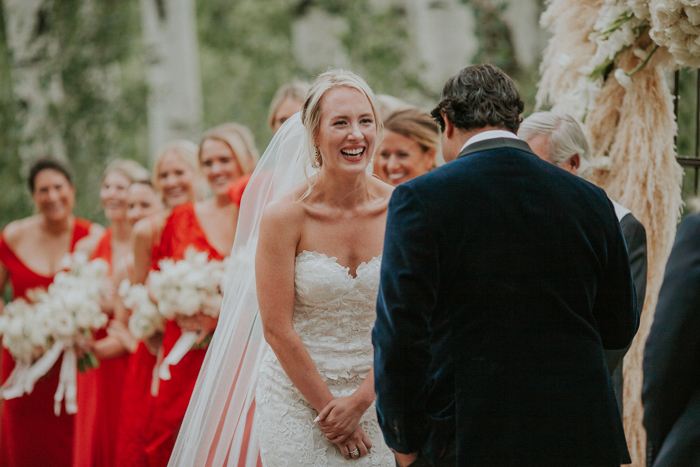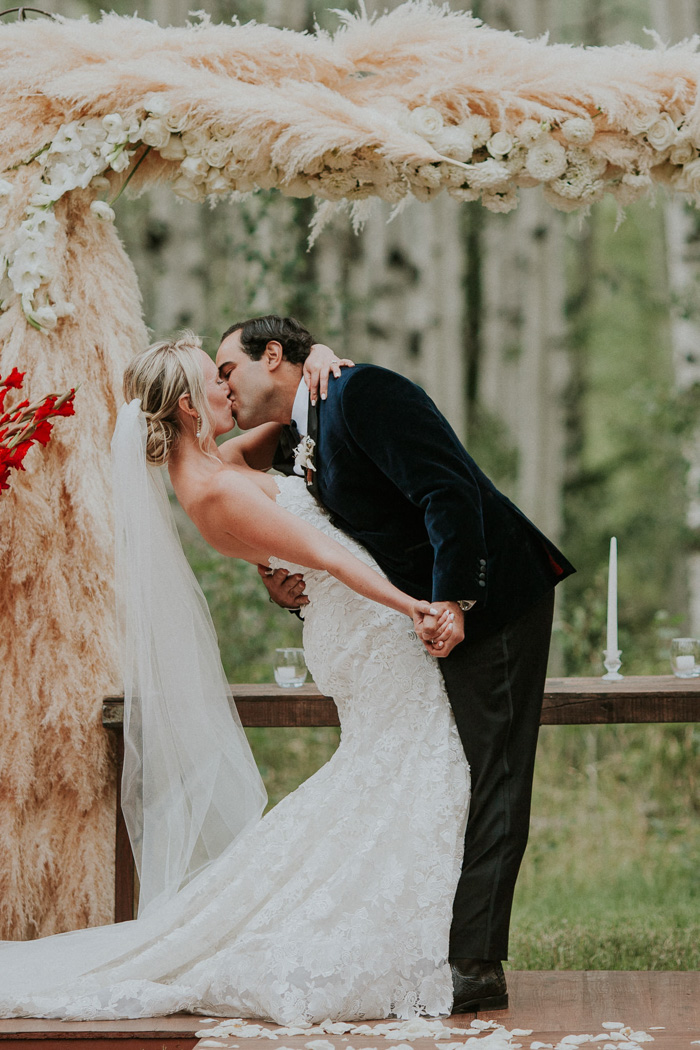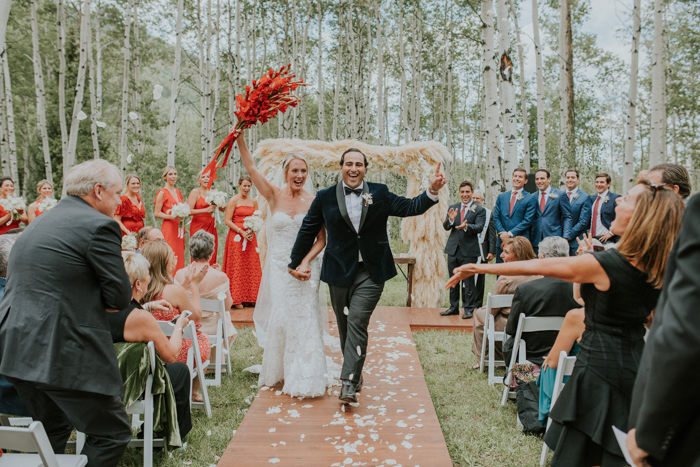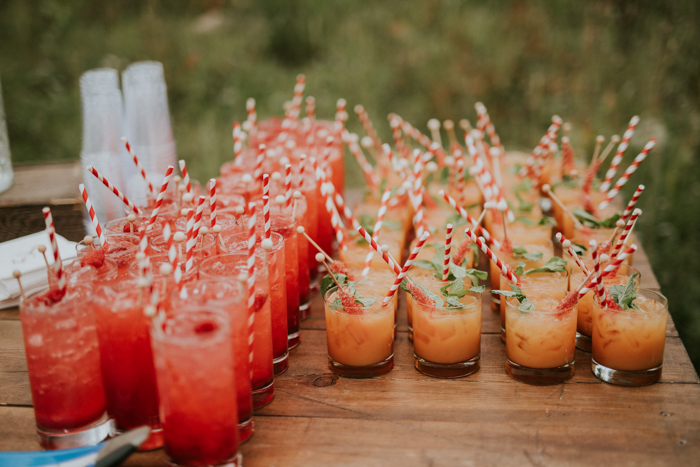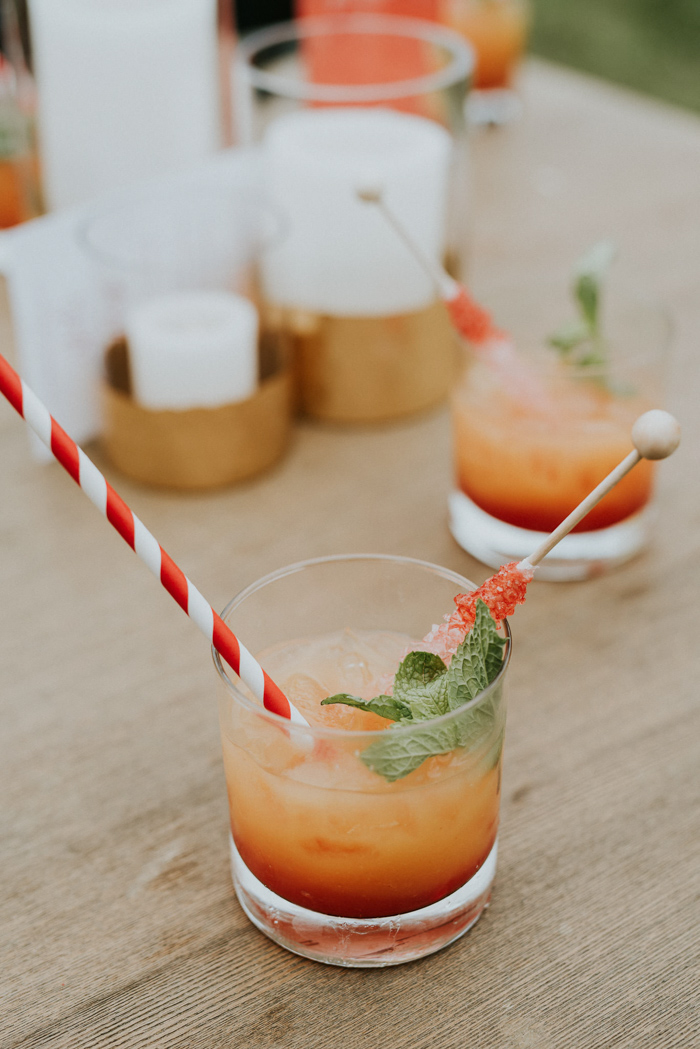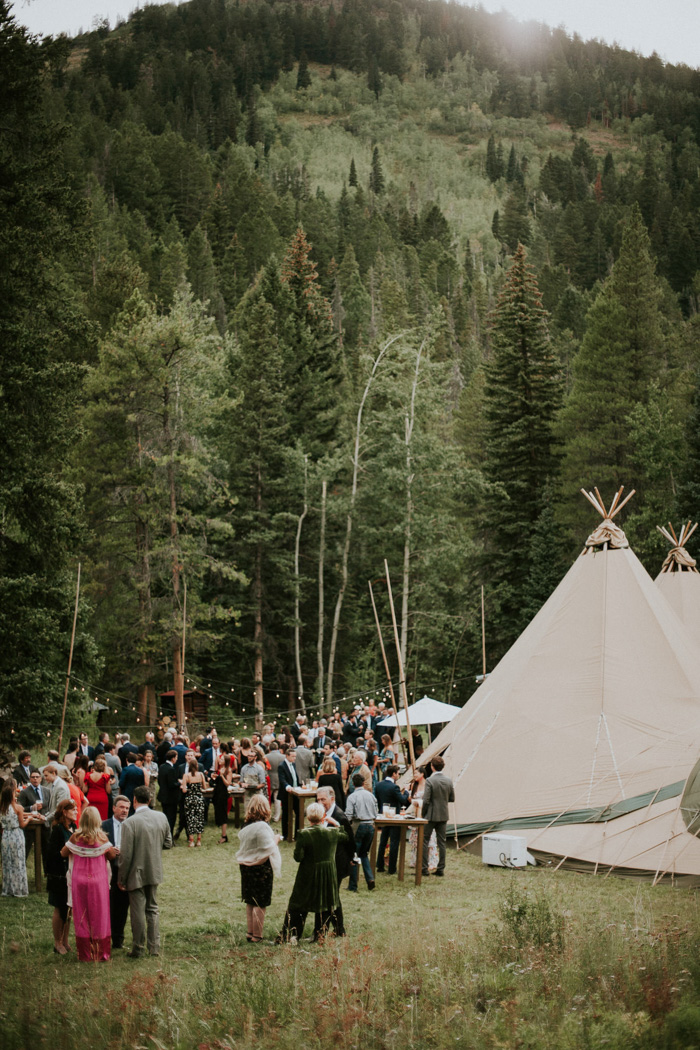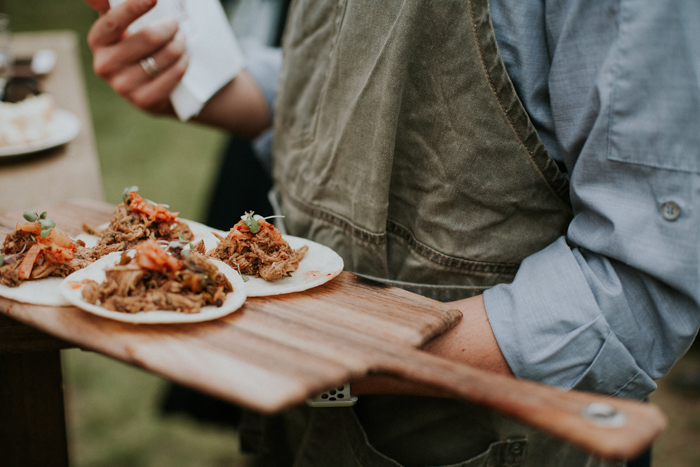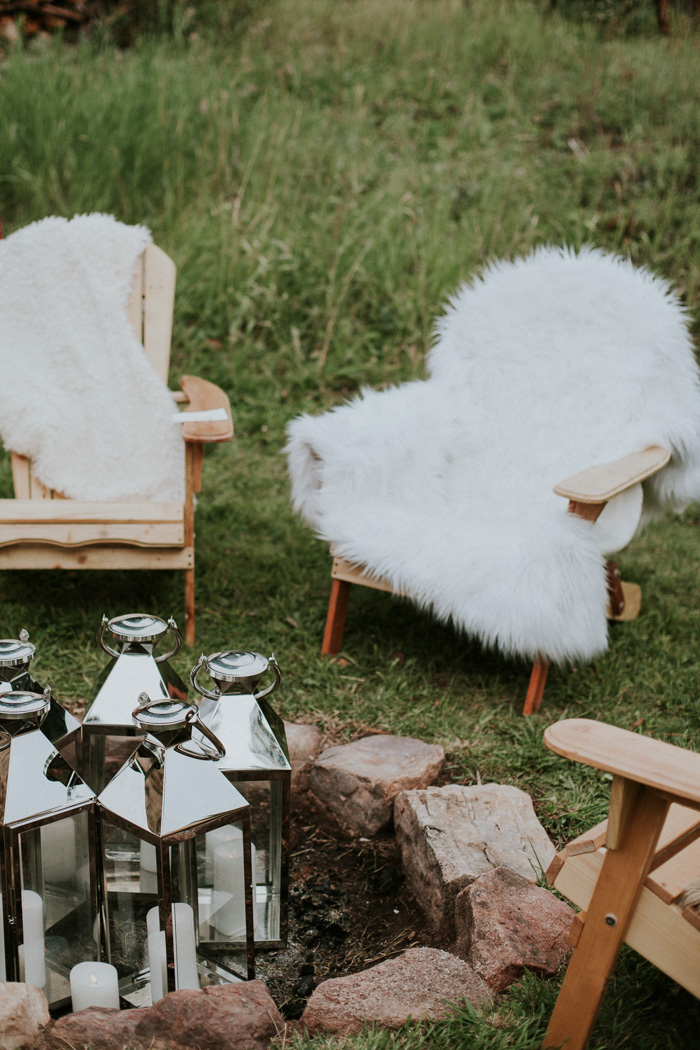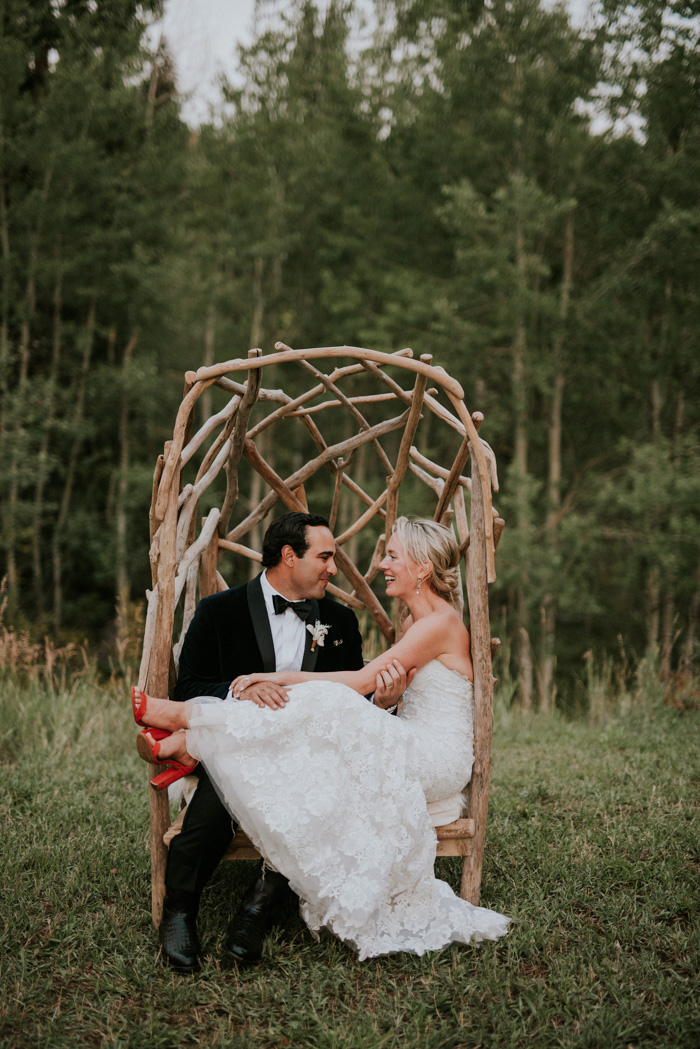 Our advice for other couples is to spend time researching your vendors and locking them down first. You work with them so frequently, so it's important that you have the same vision as them! That will help in pulling together your vision so you can start figuring out the details.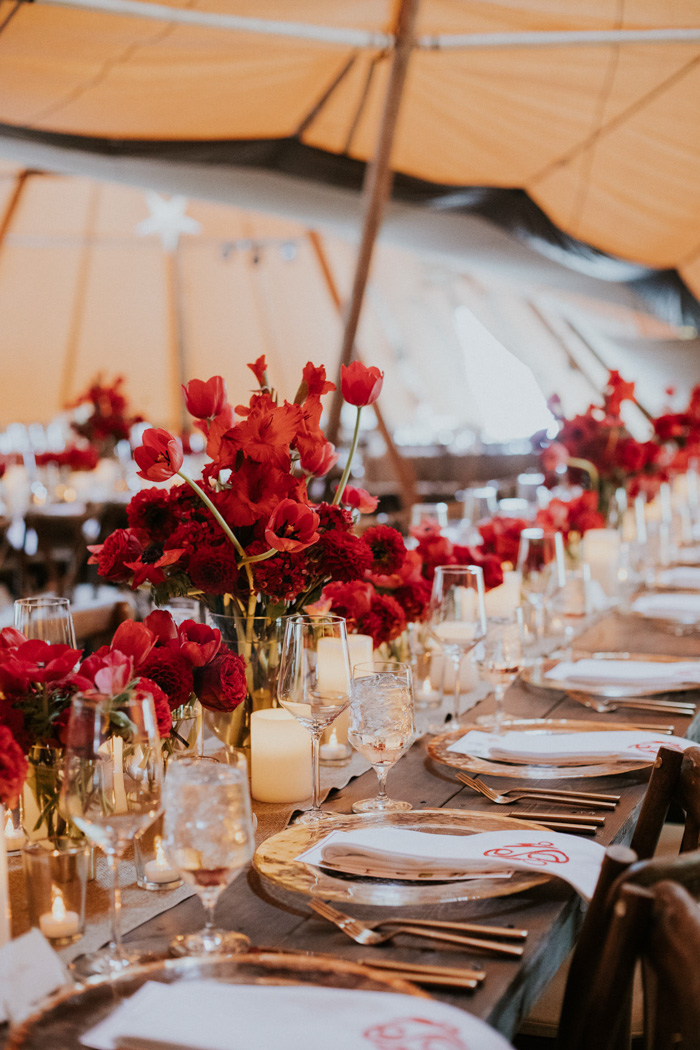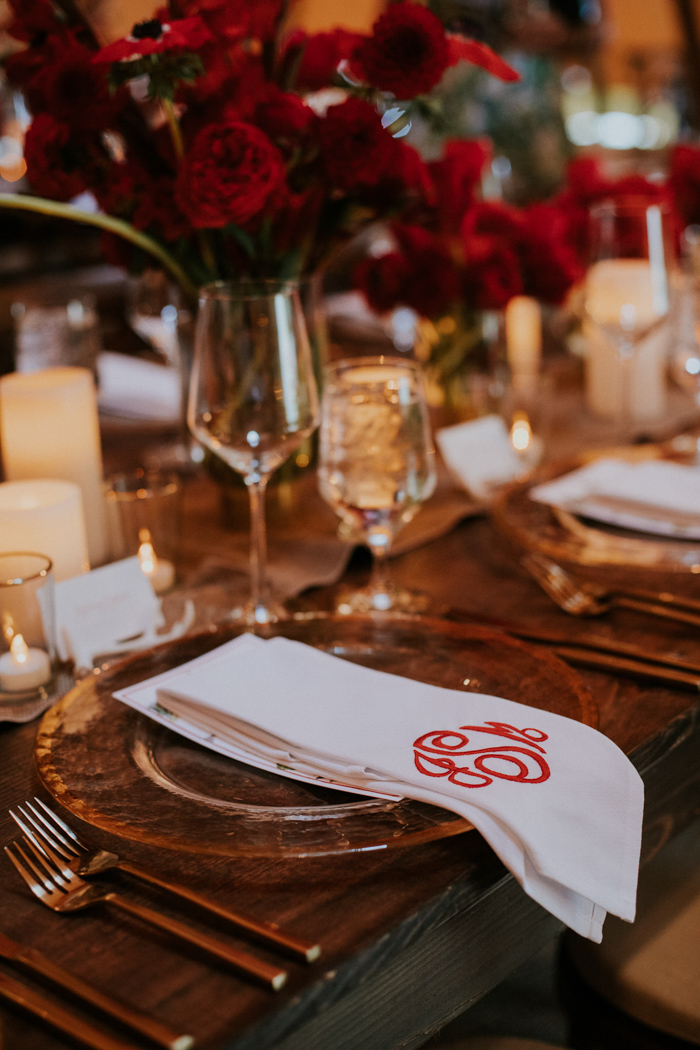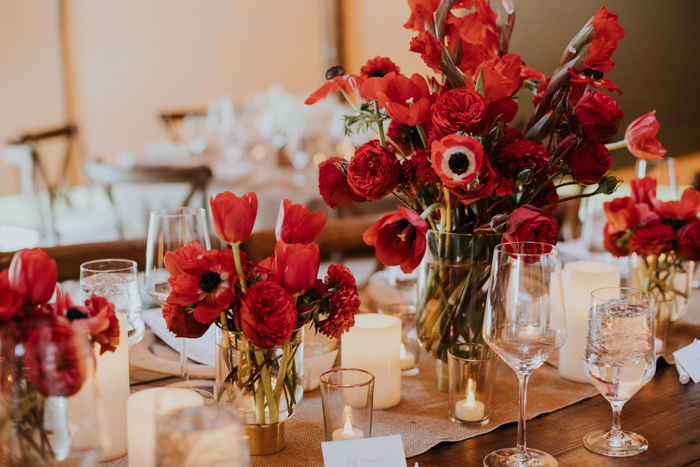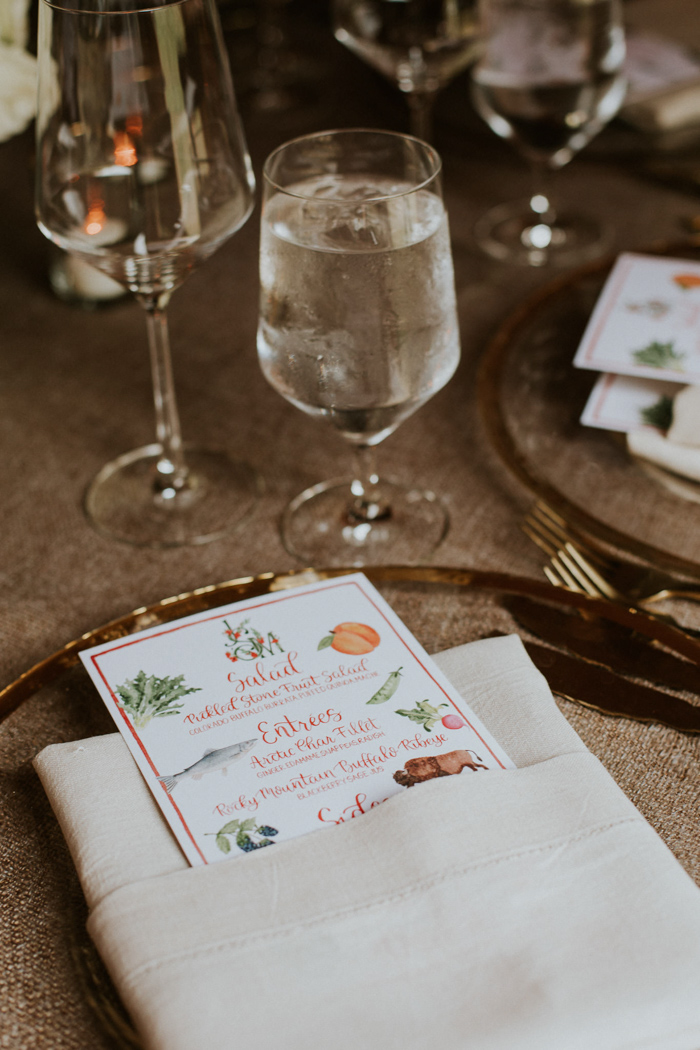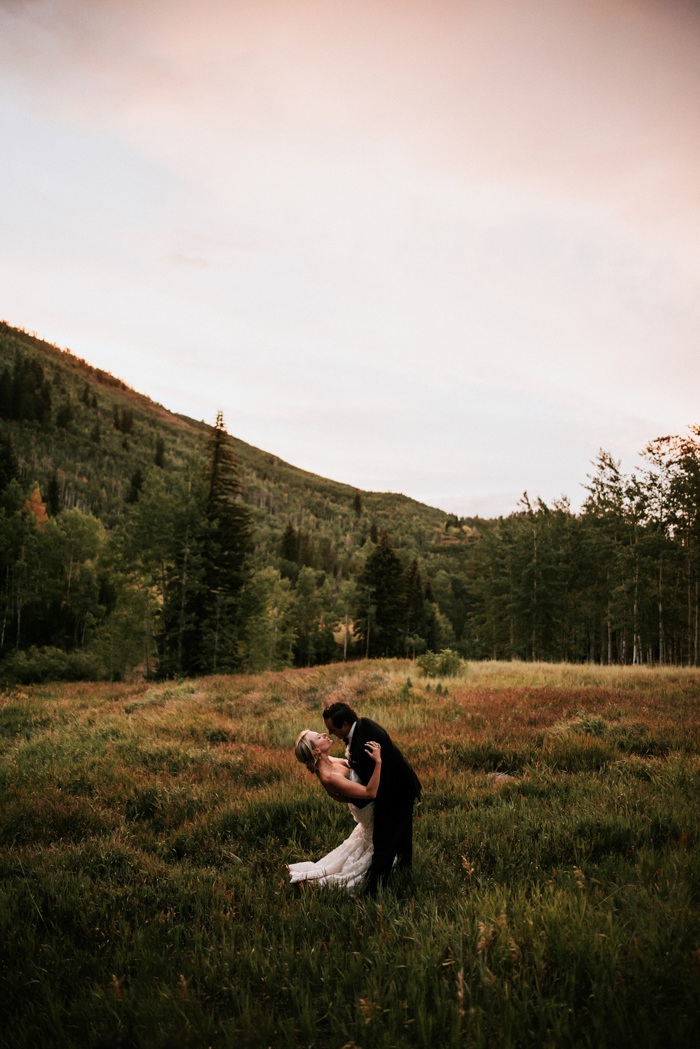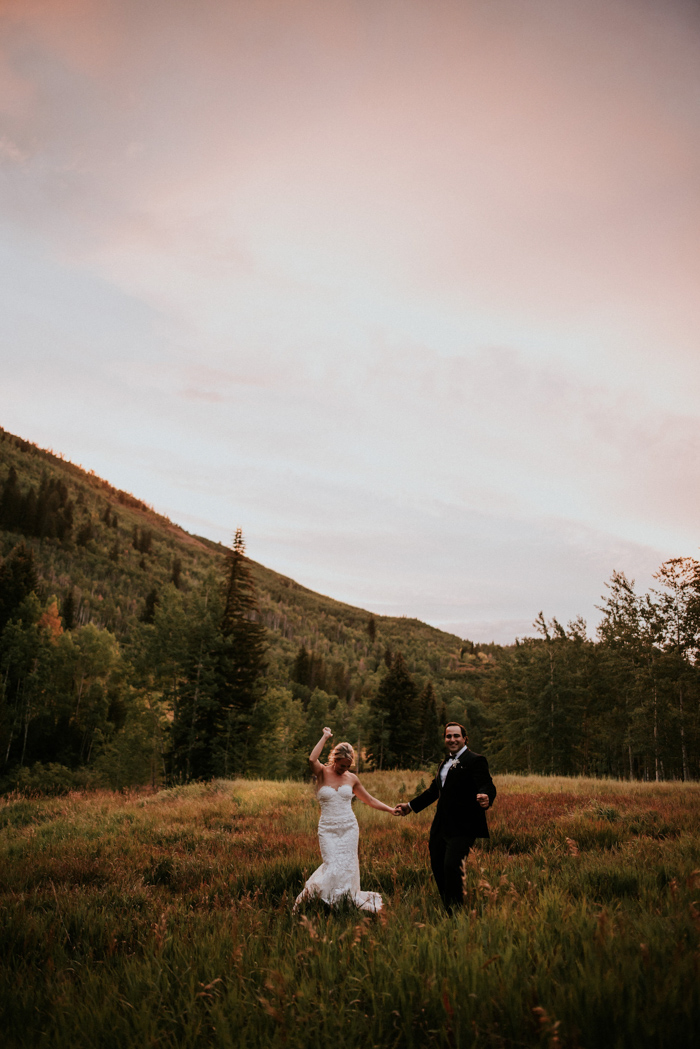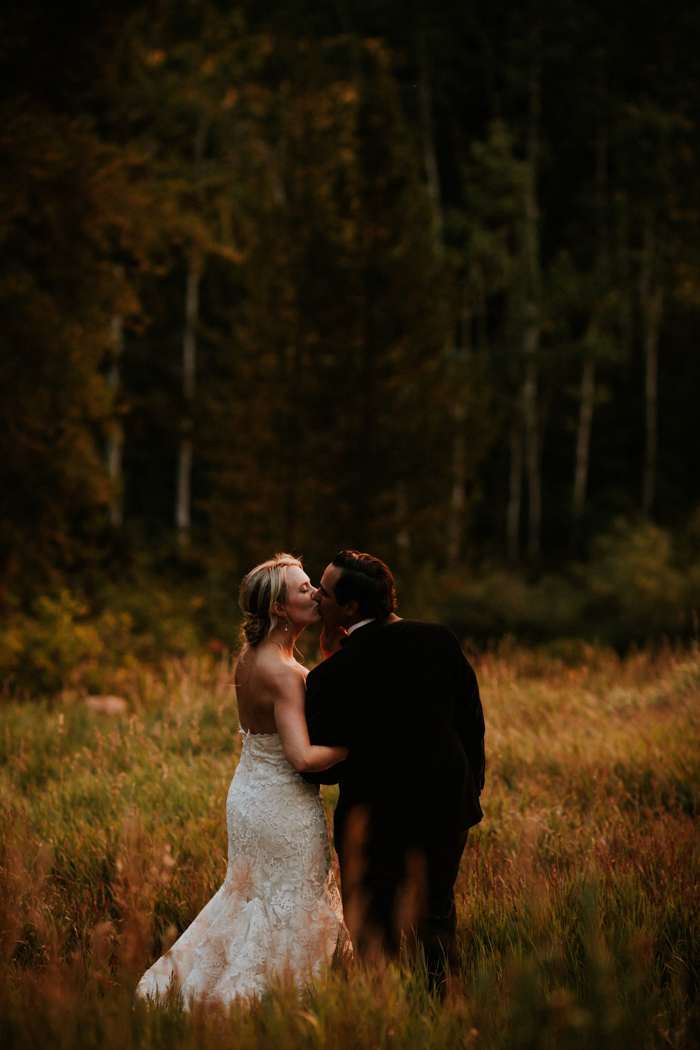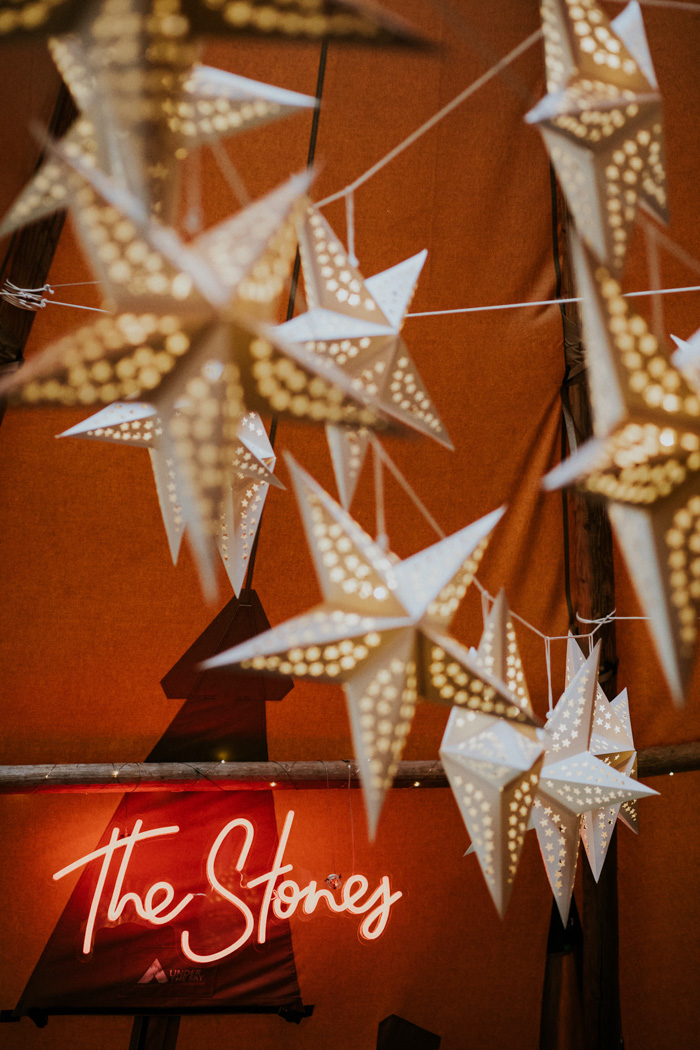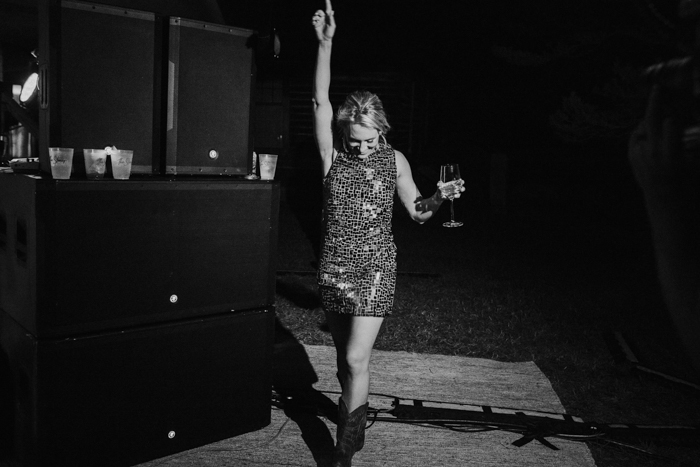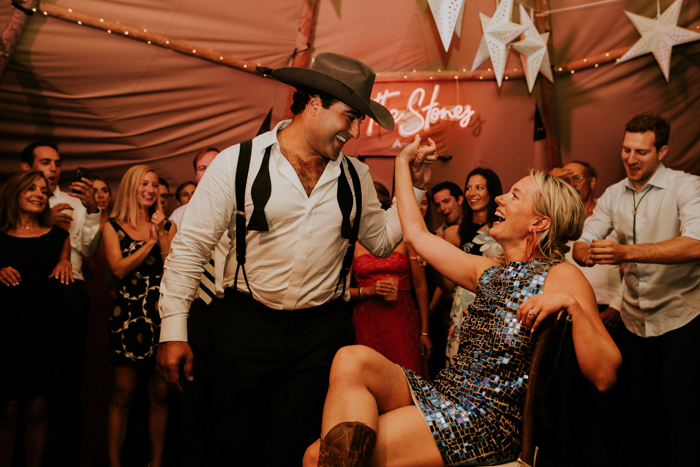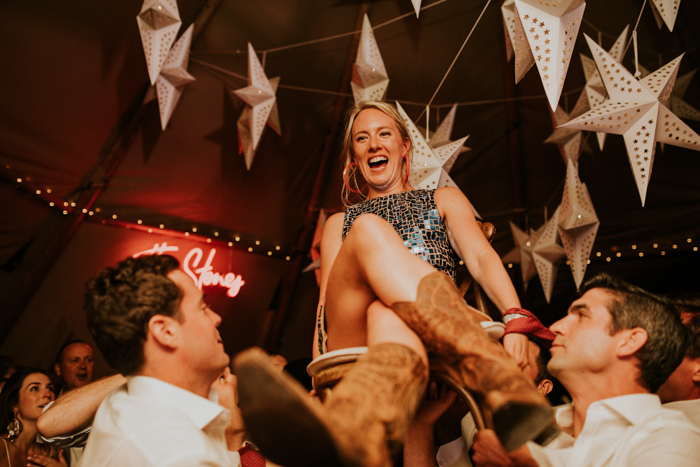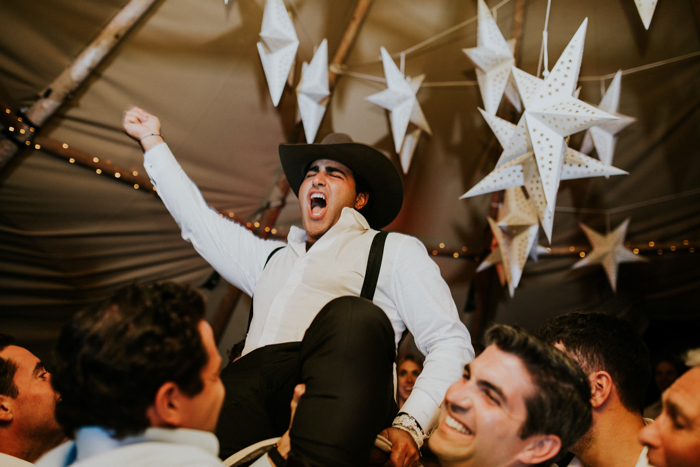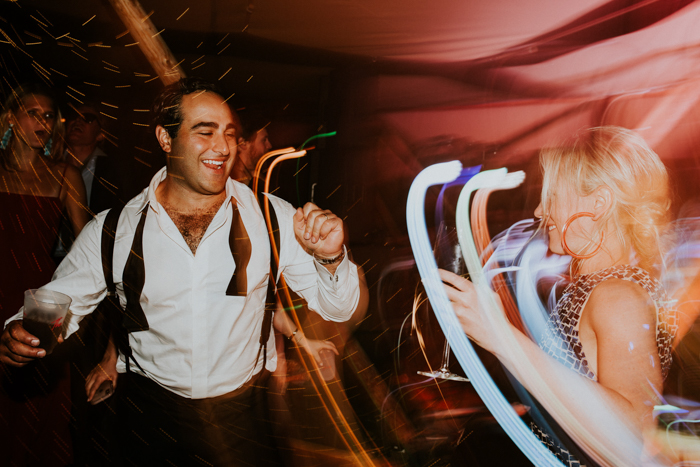 Congratulations to Julie and Mark, and a big thanks to Cork Creative for sharing this beautiful Edwards, Colorado wedding! Looking for more mountain wedding inspiration? You won't want to miss this cozy romantic mountain wedding at Breckenridge Nordic Center!