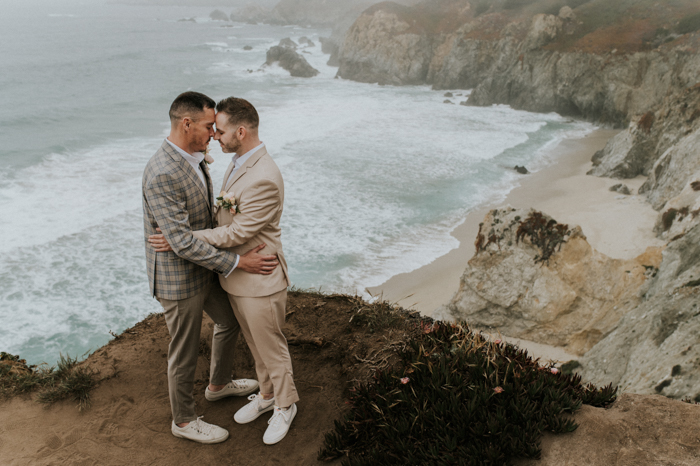 If you're trying to decide between a forest, ocean, or beach elopement you should pick all three just like this couple. Chris and David wanted an adventurous elopement that was made up of special moments and stunning scenery. Making Big Sur, California the perfect "I do" location—a picture-perfect backdrop without distracting from the main event, their love.
Photographer Heather K Purdy captured every powerful moment, from exchanging "I do's" amongst the rugged California coastline to celebrating with a champagne shower on the beach. Though these moments took center stage, they still used fashion and soft floral boutonnieres by Cassia Foret as a way to add personality in a subtle and show-stopping way.
If you're searching for simple personality-filled elopement inspiration, look no further. This jaw-dropping beach elopement is the perfect place to start pulling your inspiration from.
The Couple:
Chris and David
The Wedding:
Big Sur, California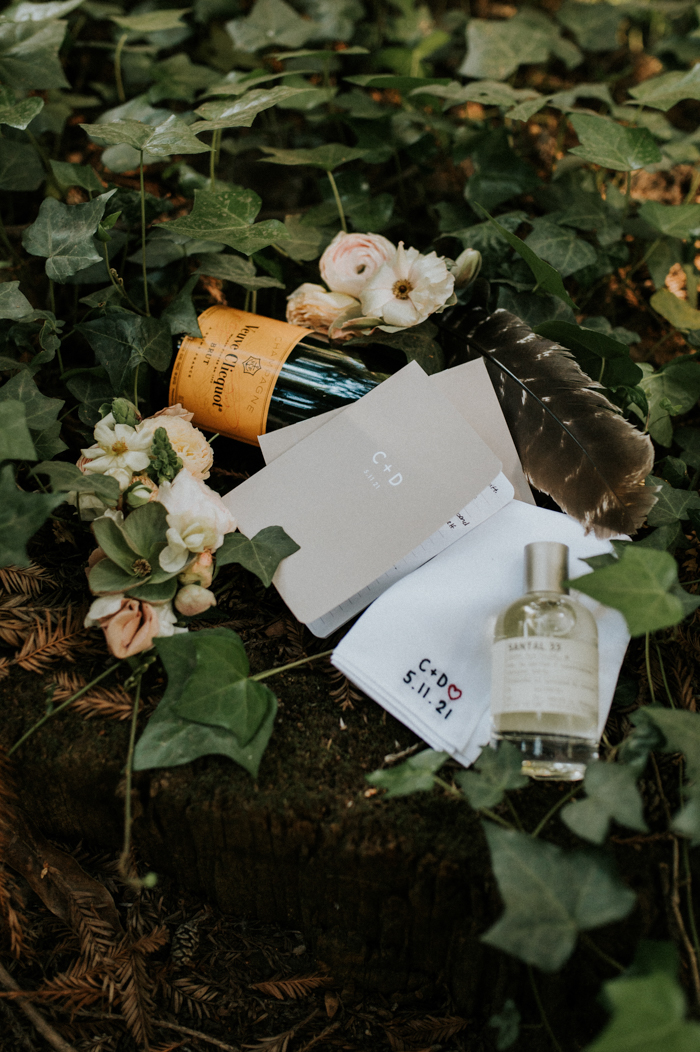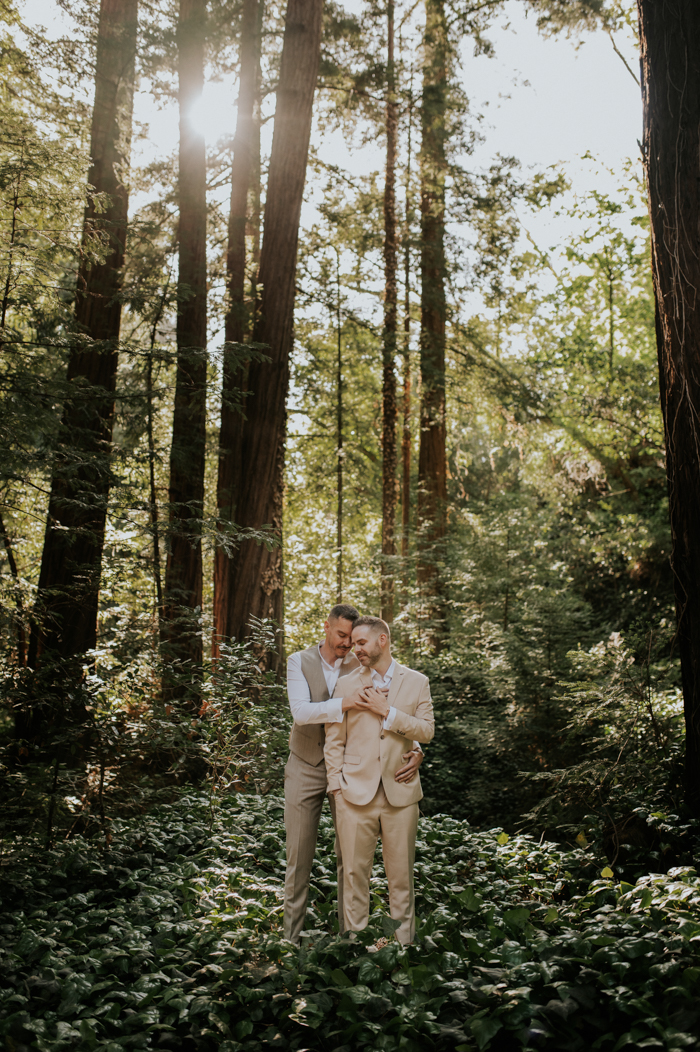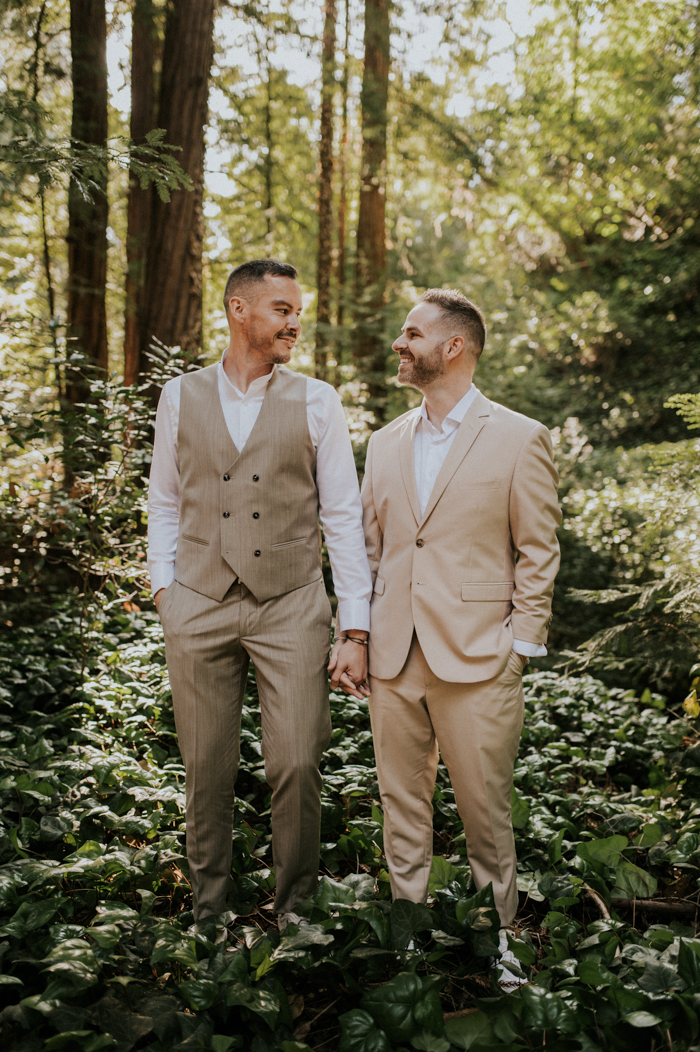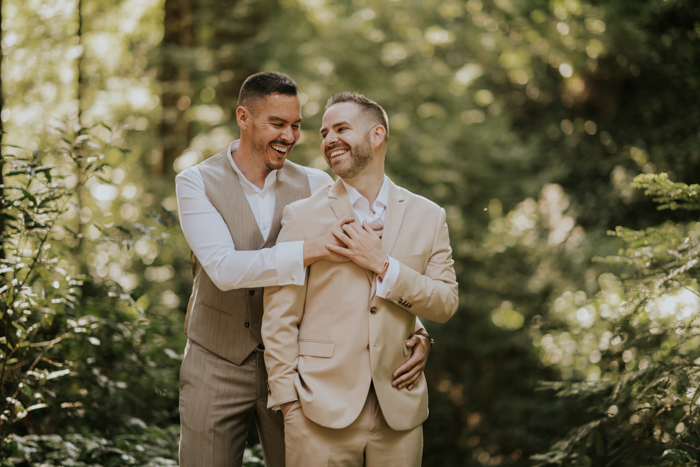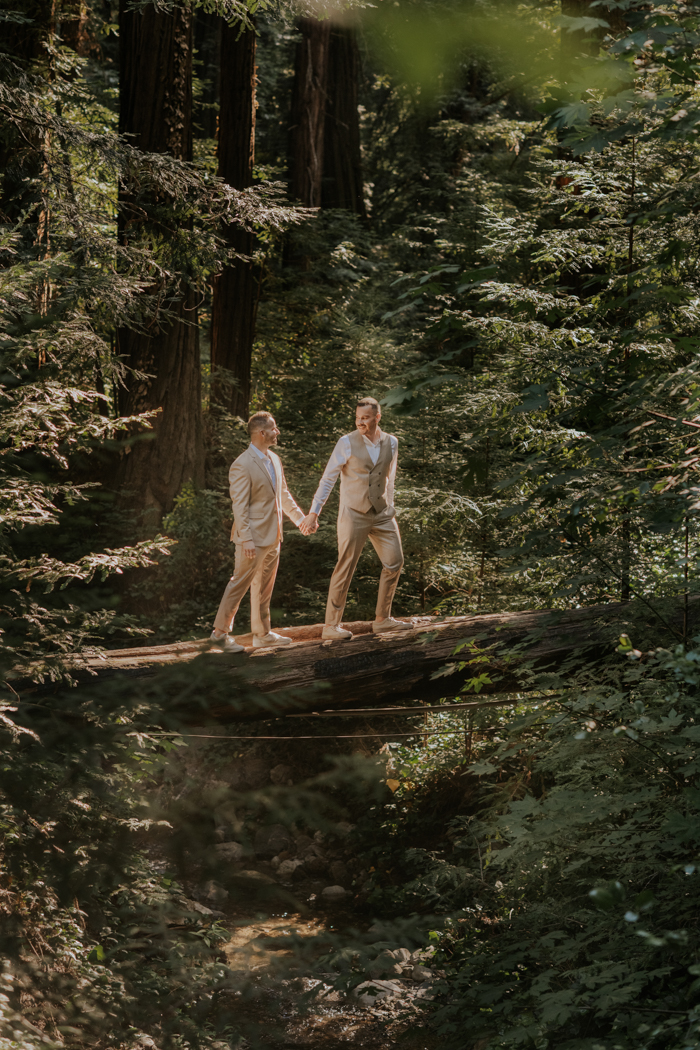 The Power Of Eloping
We wanted to make sure that we made it about David and I. We ended up choosing to elope because our wedding planning was becoming about everyone else. We wanted to prioritize our love and we wouldn't change a thing.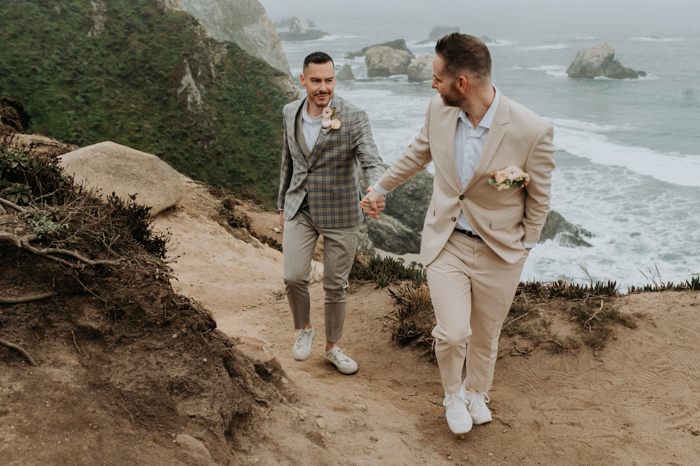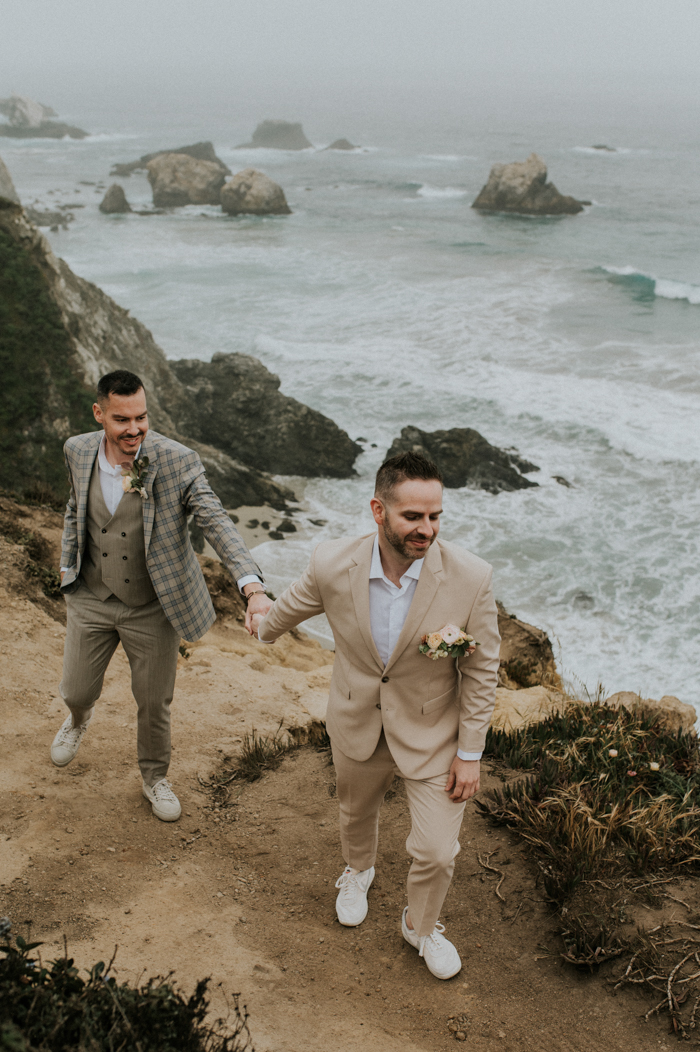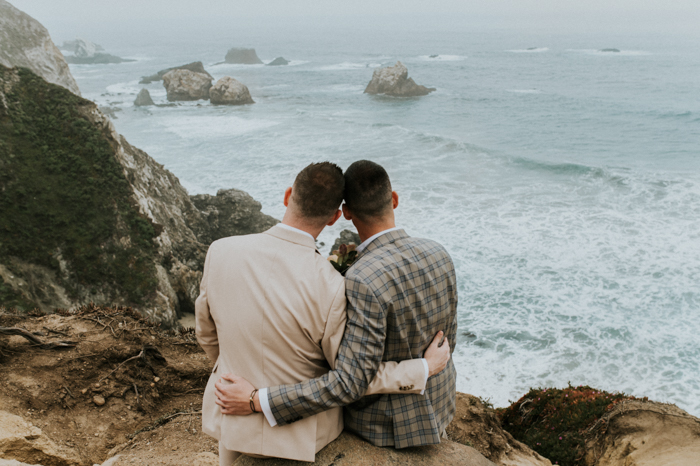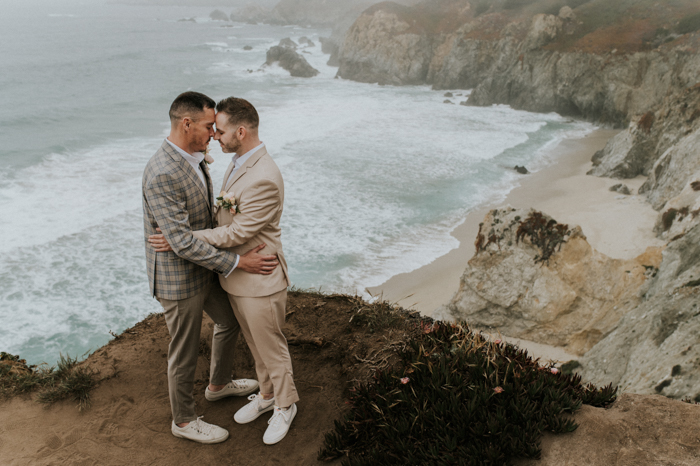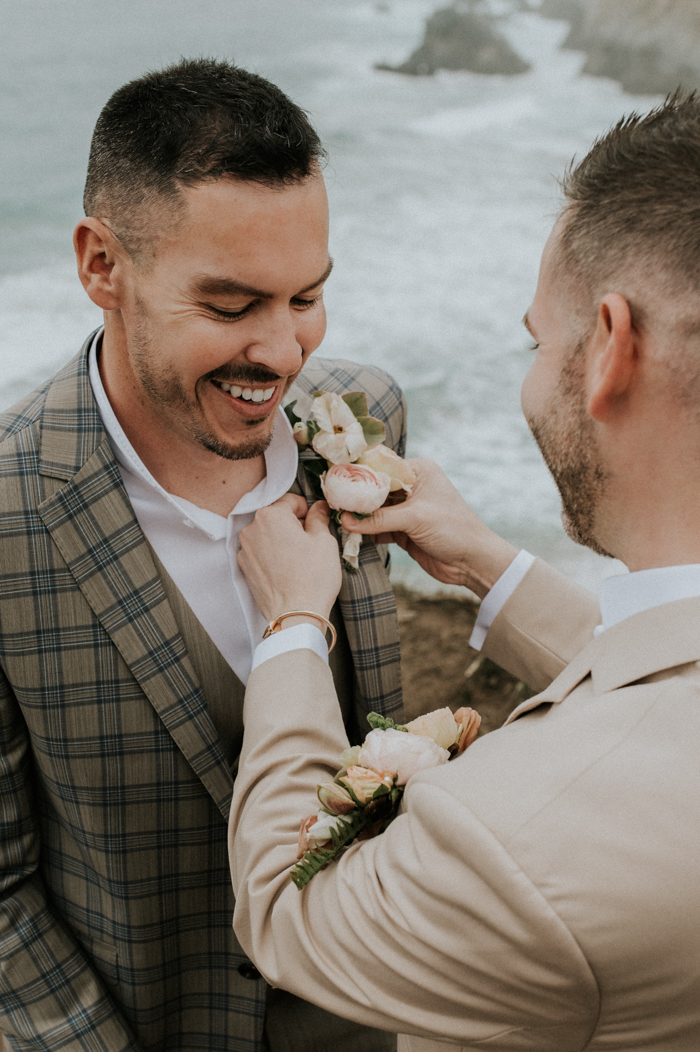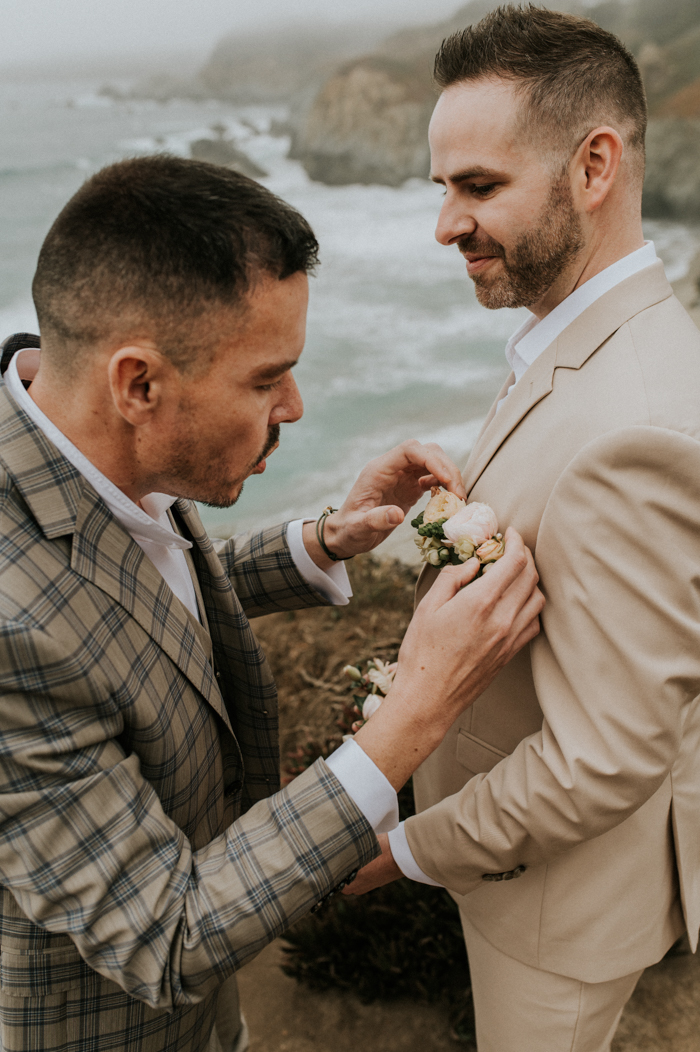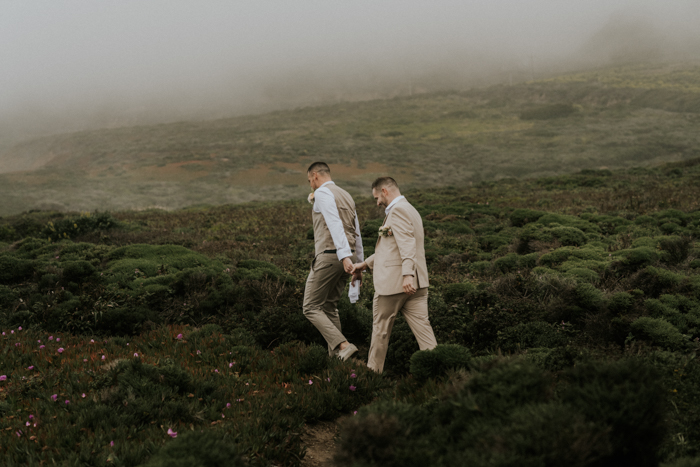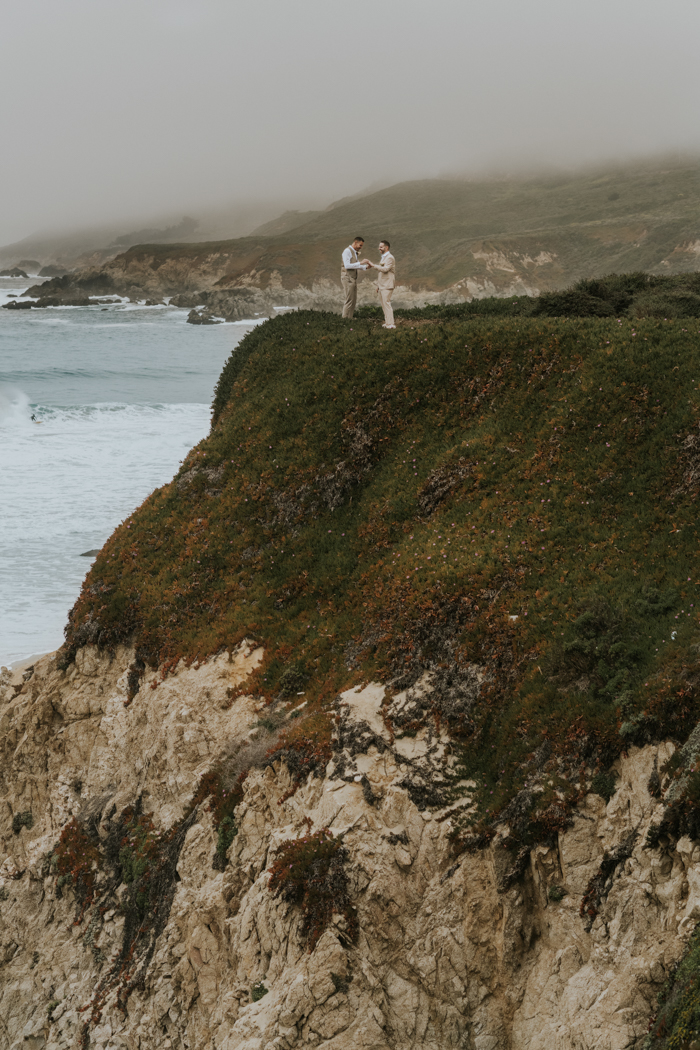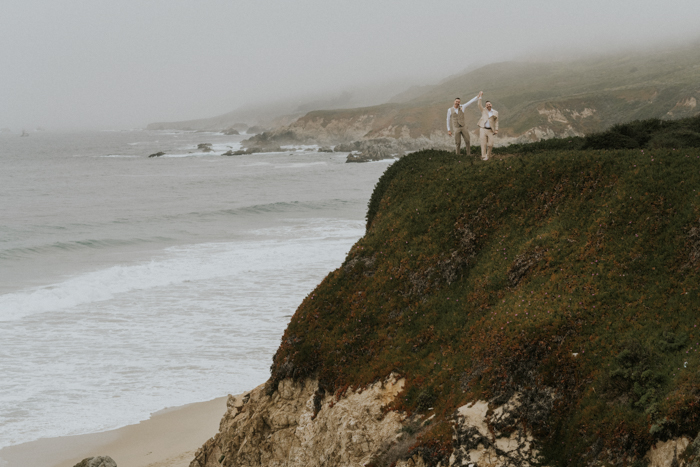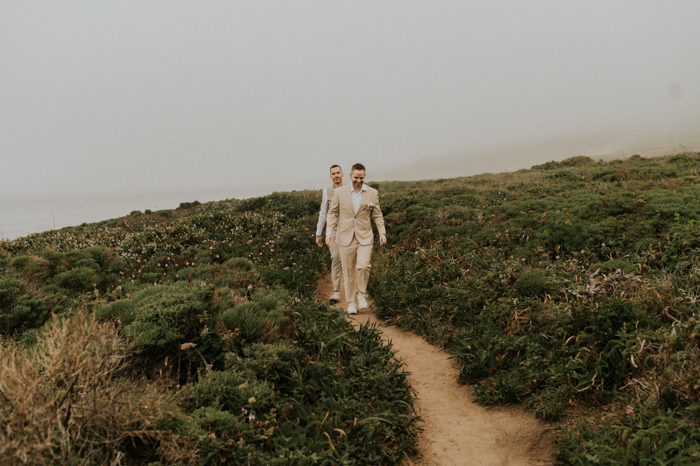 Little Moments That Made For A Memorable Beach Elopement
One of the most memorable moments was walking along the beach and spotting a random butterfly made of shells. David and I both have very important late relatives whom we associate with butterflies. It was very special and neither of us said a word when we came across it; we just looked at one another and knew.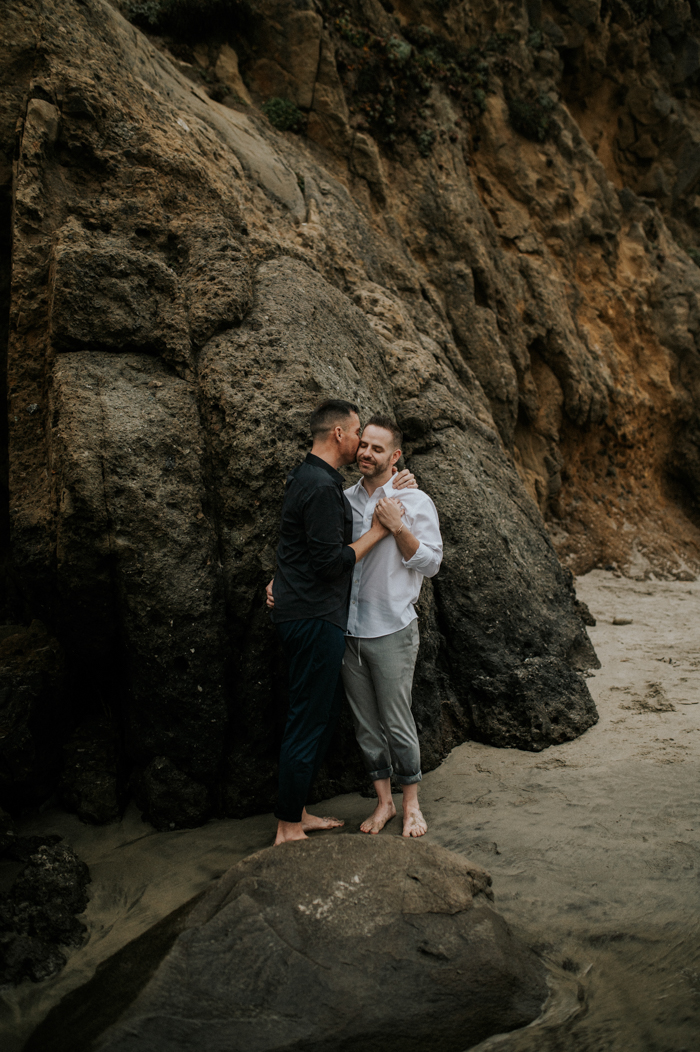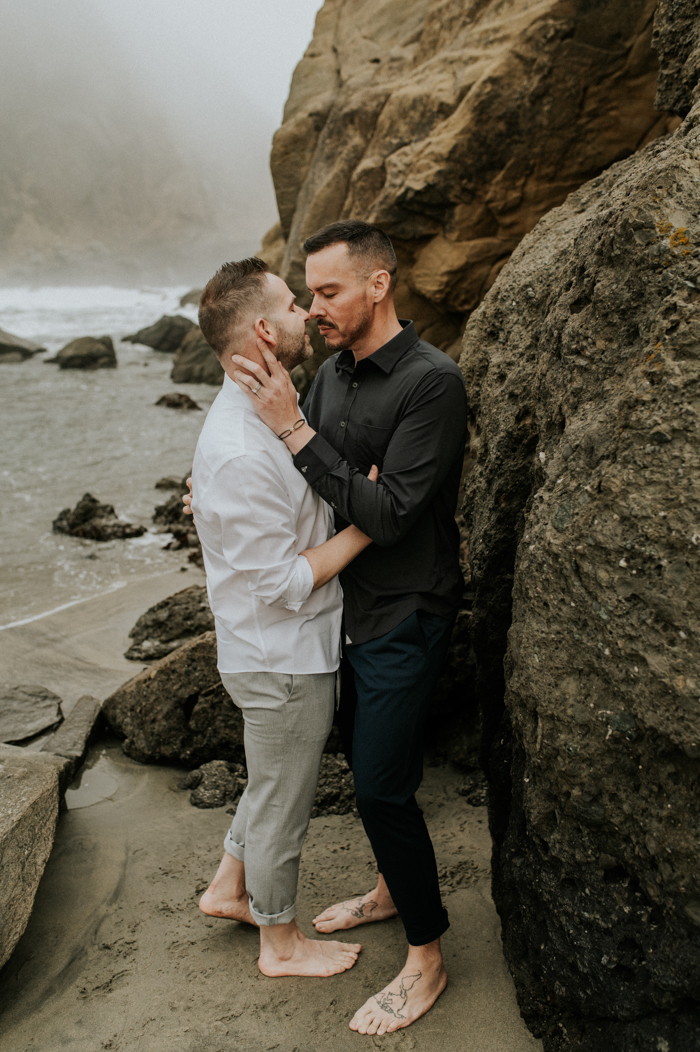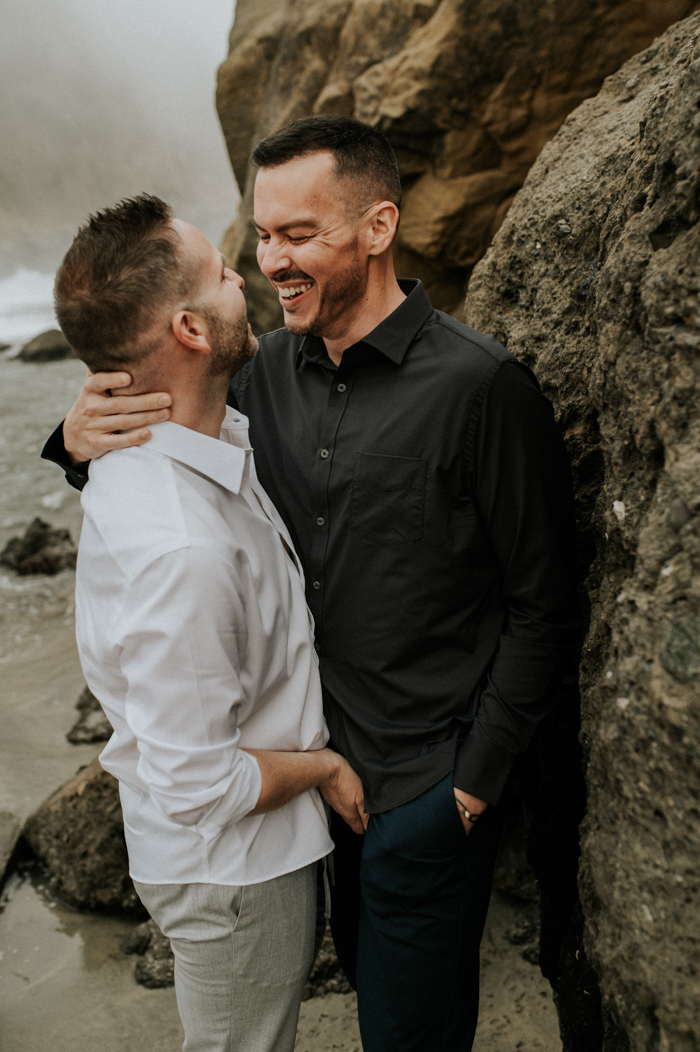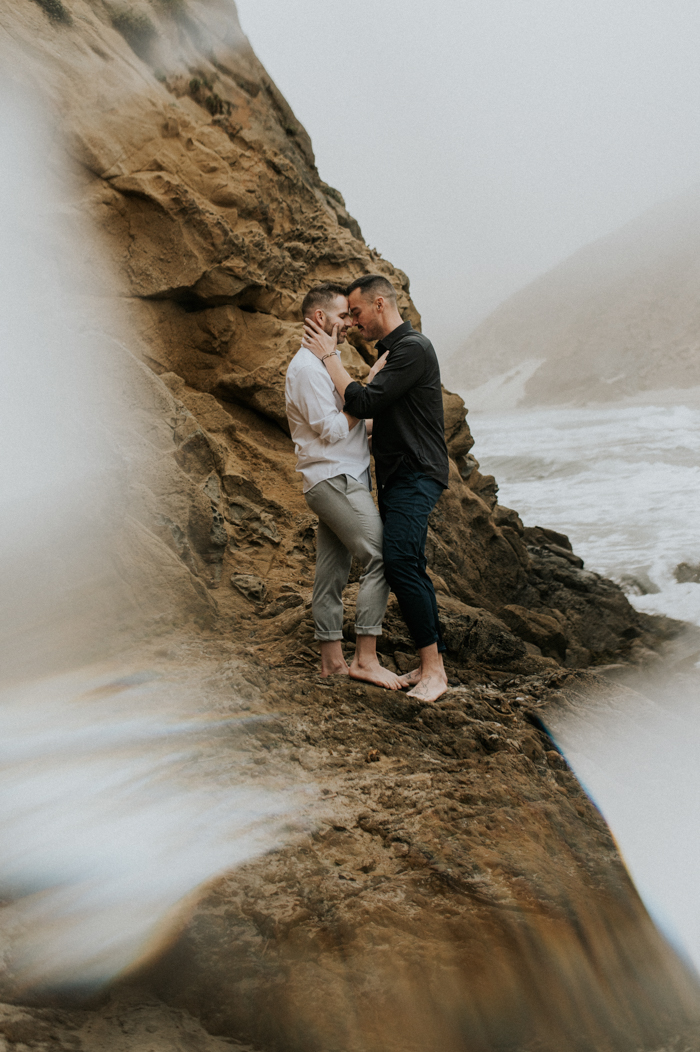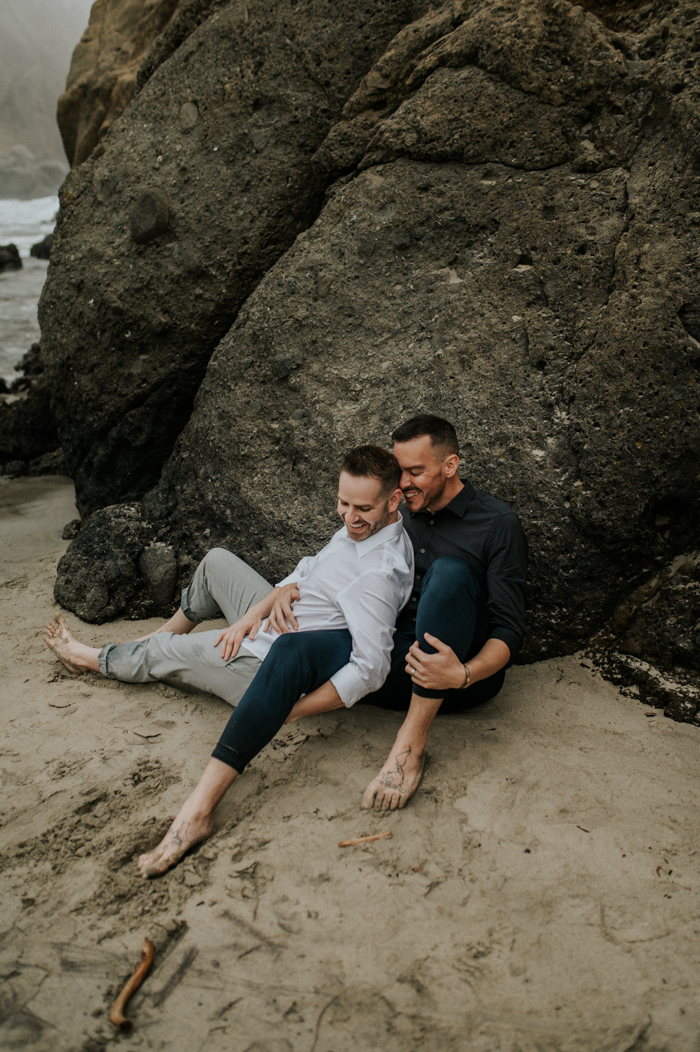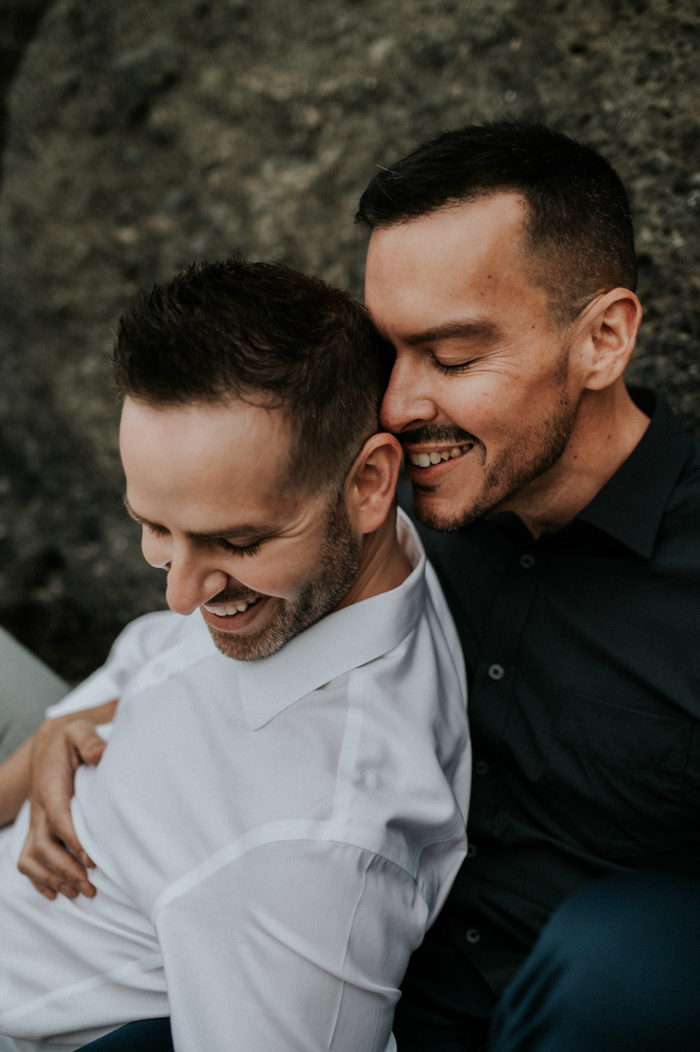 Plans Changed Due To COVID
We were supposed to get married in Amsterdam spring of 2020. We had to cancel all of our plans due to the pandemic and decided to just wait till things felt right. We had always wanted to drive the Pacific Coastal Highway in California and Big Sur has always seemed like a dream. It all just fell into place and was more amazing than we could ever have imagined.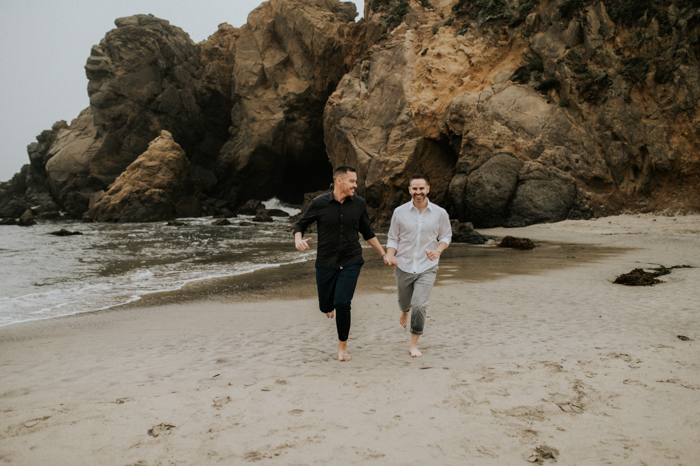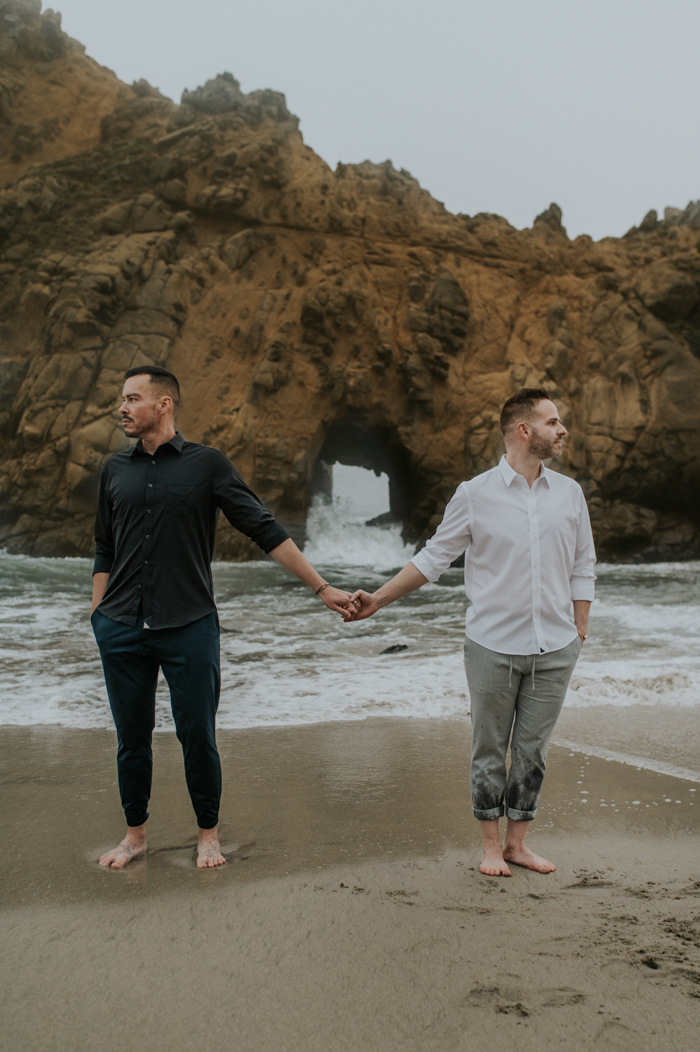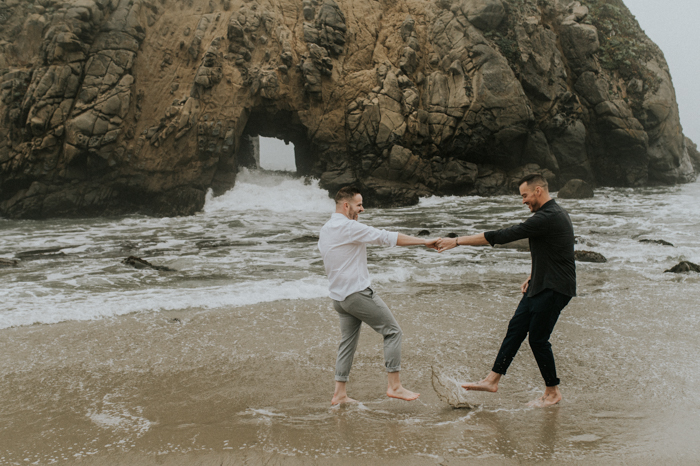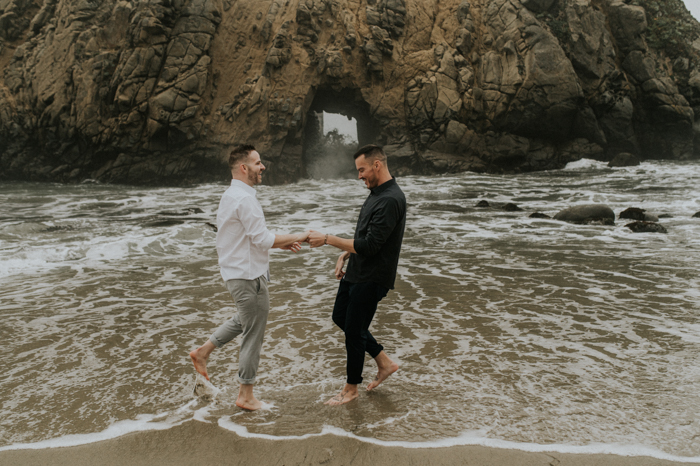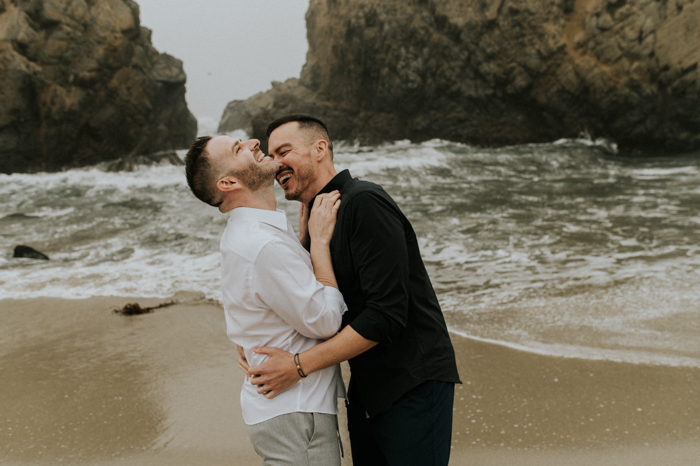 Heather K Purdy is incredible. We actually met the day before our wedding and she invited us to lunch the day after. So, we basically saw her everyday that we were in Big Sur and still keep in touch. I'm a photographer myself, and working with Heather could not have been more amazing. I released all control and she made our moments even more memorable.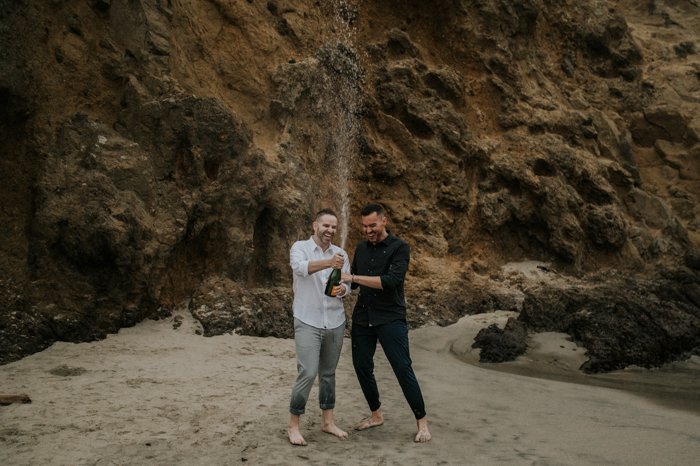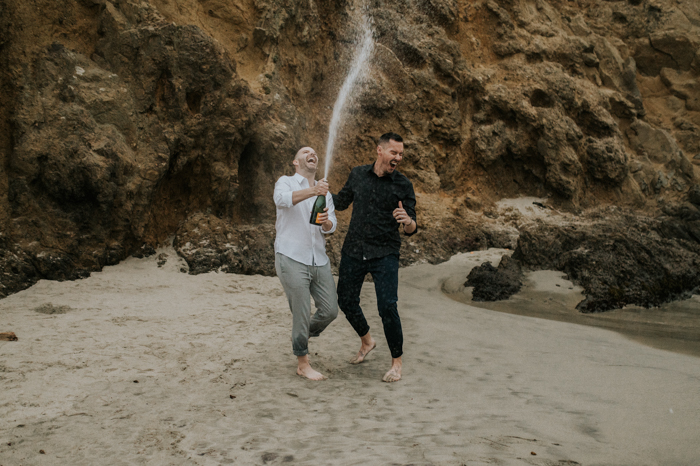 Congratulations to Chris and David on their simple Big Sur beach elopement. And big thanks to photographer Heather K Purdy for preserving these precious, intimate moments that adventurous wedding planning couples can draw elopement inspiration from.
We're here to remind you that choosing an elopement-styled ceremony doesn't mean you have to sacrifice a beautiful wedding day. There are endless ways to incorporate your personality like Chris and David. After finalizing a budget and selecting a destination, find a wedding photographer you can trust to capture your love story.