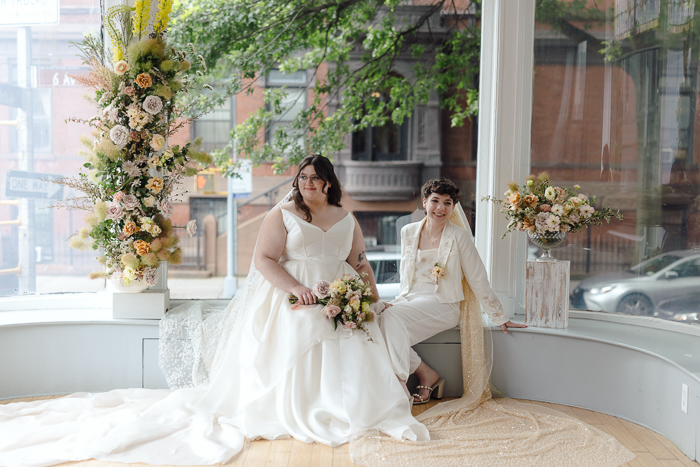 Taking inspiration from the stunning stained glass windows, classic brownstone steps, and the fab art deco feel of Atrium82, the creative minds at Poppy + Lyn orchestrated a captivating wedding vision. They brought to life a celebration that blends the irresistible charm of Brooklyn with a playful touch of whimsy. Using a soft pastel color palette, ethereal flowers, and exquisite bridal fashion, every aspect of this romantic Atrium 82 wedding inspiration is destined to make hearts skip a beat.
The large windows in the venue were adorned with delicate floral arrangements, creating a stunning setting for exchanging heartfelt vows. To set the stage for an intimate reception for two, a beautiful tablescape with lacey linens, vintage accents, and soft blooms was added. While the decor certainly played a significant part in bringing this elopement to life, fashion also took center stage. The brides were impeccably styled, one in a tiered dress and the other in a chic retro-glam pantsuit.
If you and your partner are in need of that extra nudge to think outside the box for your wedding, this is it. These photos are just the spark you need to ignite your imagination and explore unique wedding ideas. Ready for more? Take a scroll through these stunning images skillfully captured by Loreto Caceres and soak in every detail.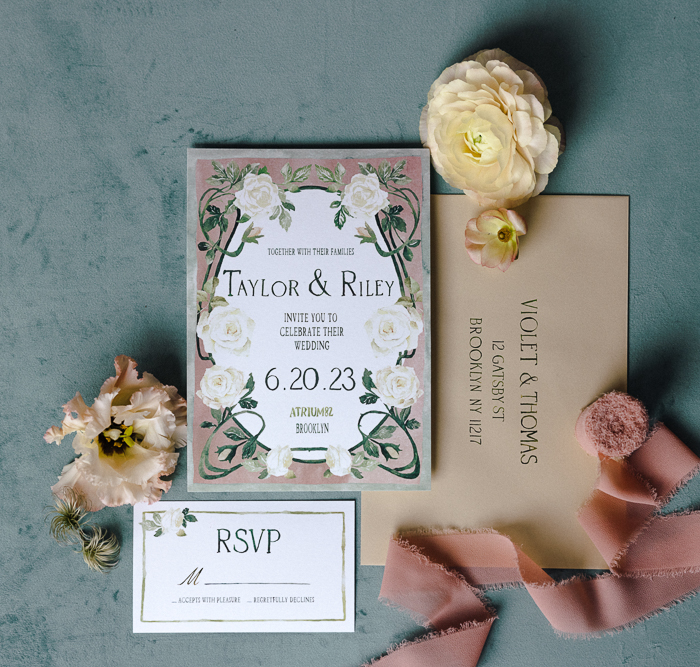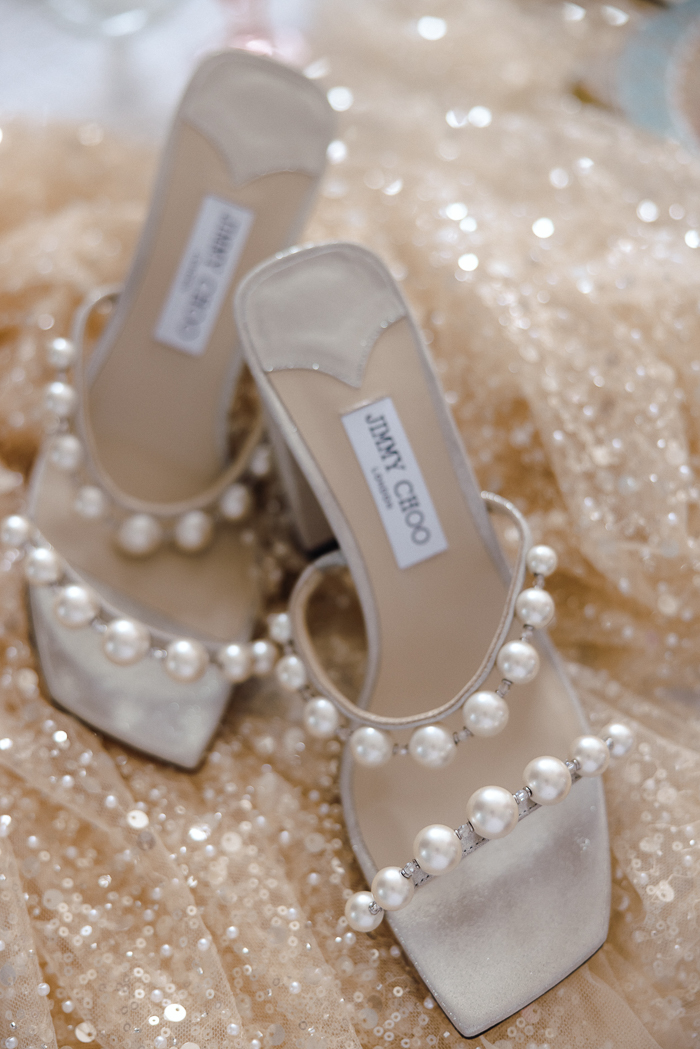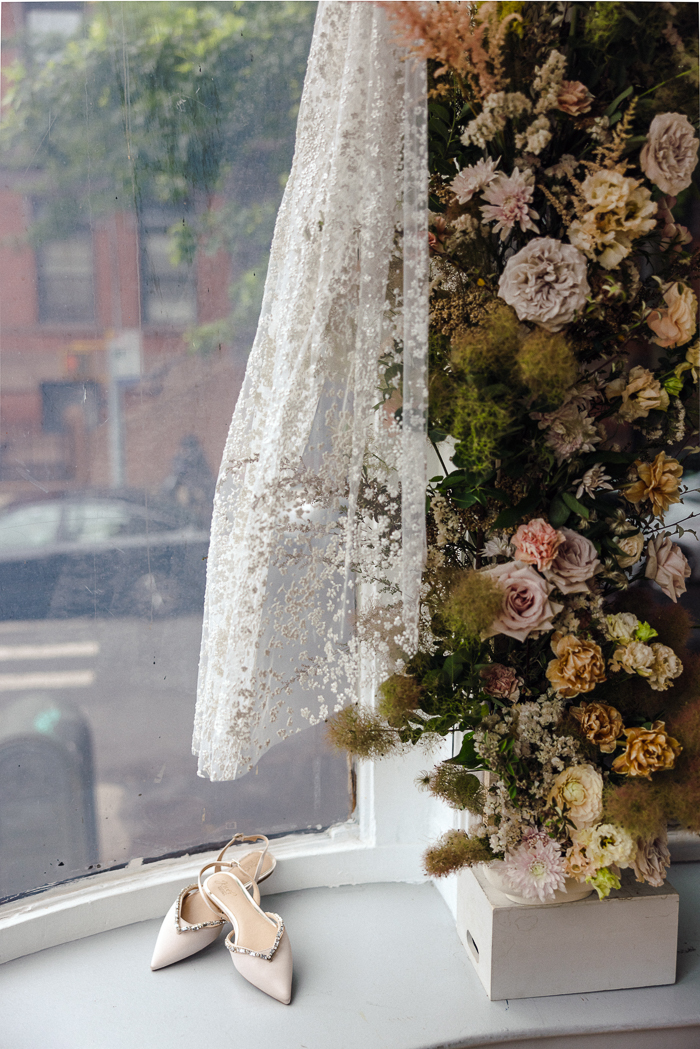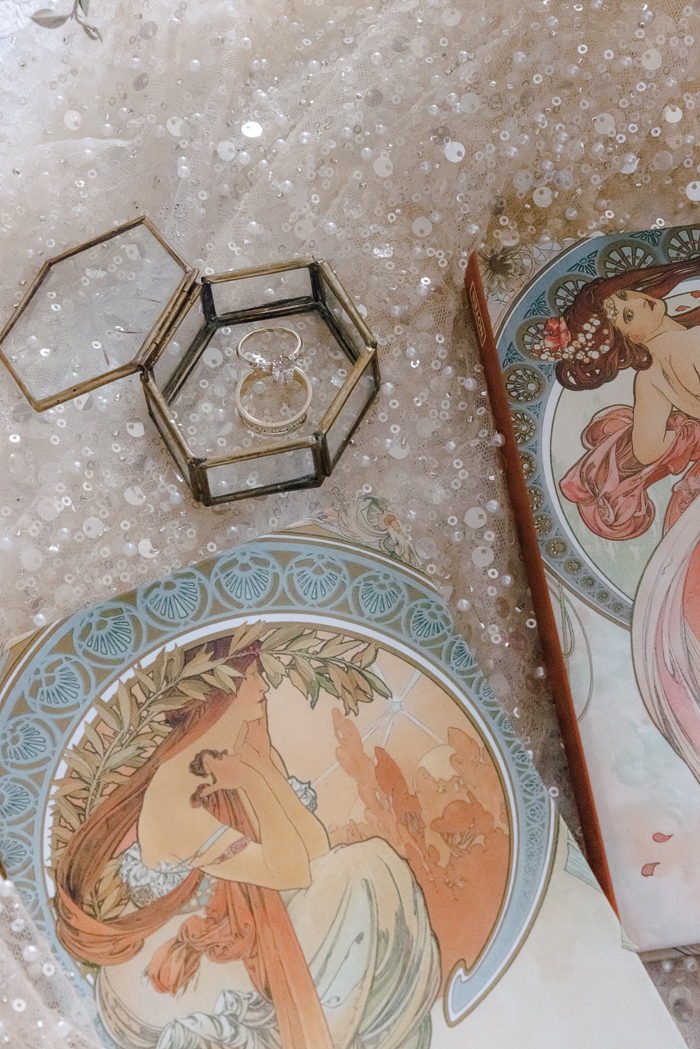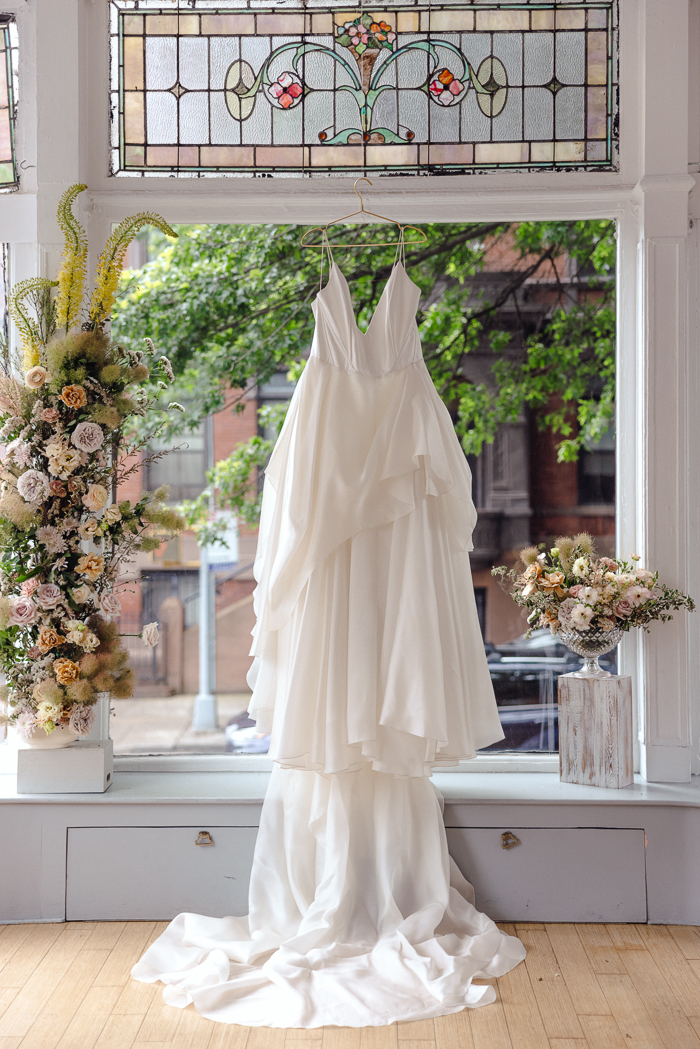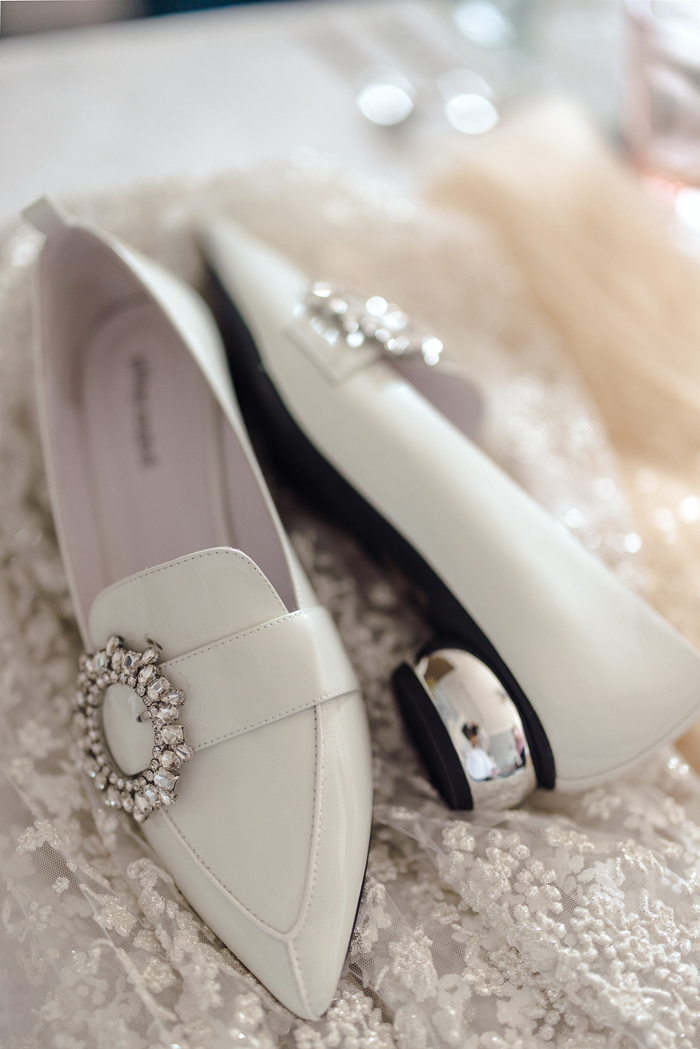 The Inspiration Behind This Atrium82 Wedding Inspiration
Intimate elopement meets Brooklyn Charm. For this styled shoot, we wanted to highlight a local wedding space in Brooklyn, Atrium 82. It has all the makings of a gorgeous and charming event venue—stained glass, tons of natural light, those classic Brownstone steps, and just the right amount of space to soak in wedded bliss. The main inspiration came from the venue itself and those perfect stained glass windows.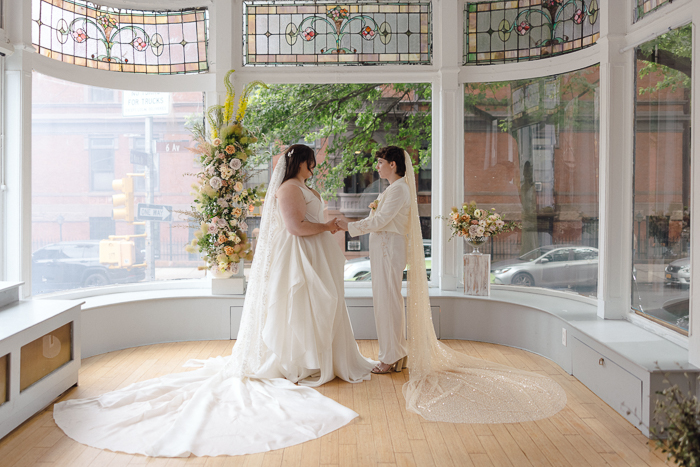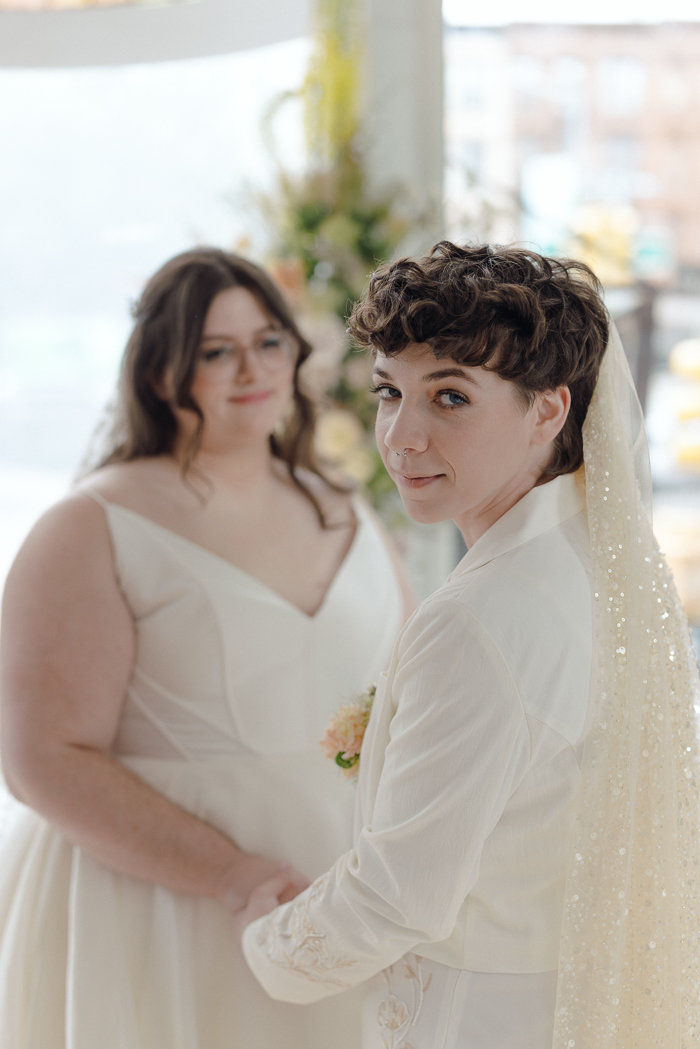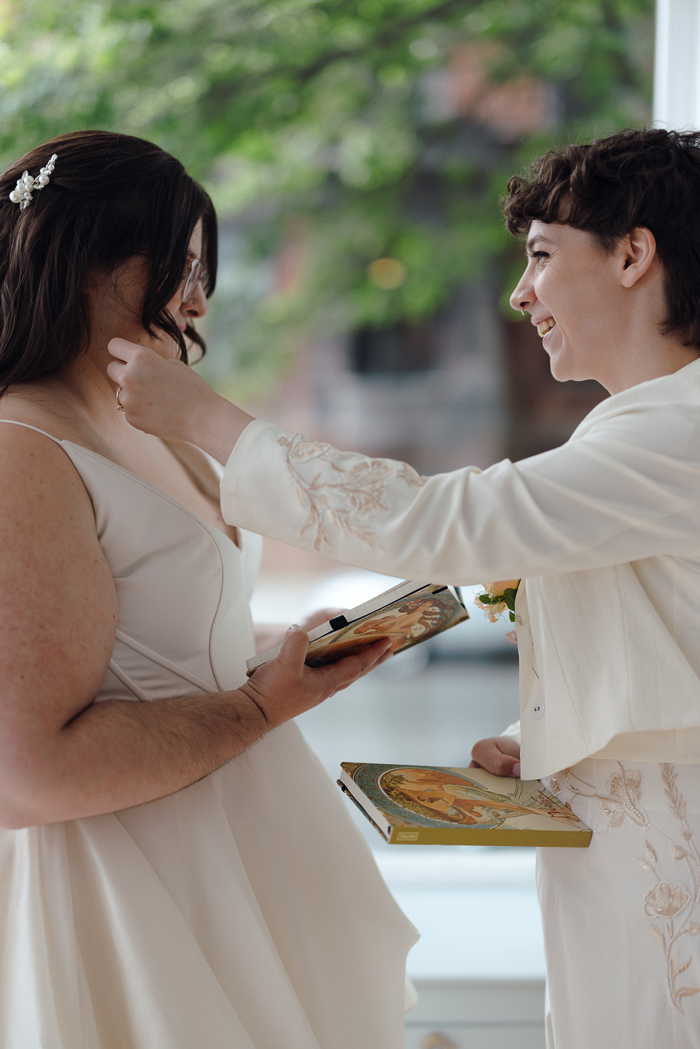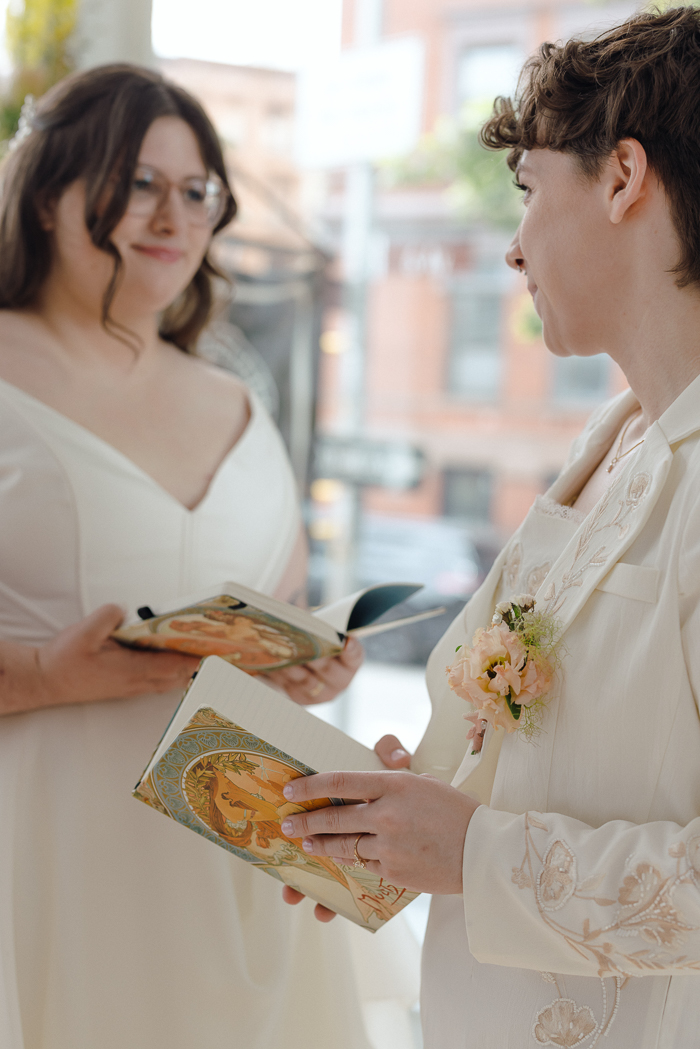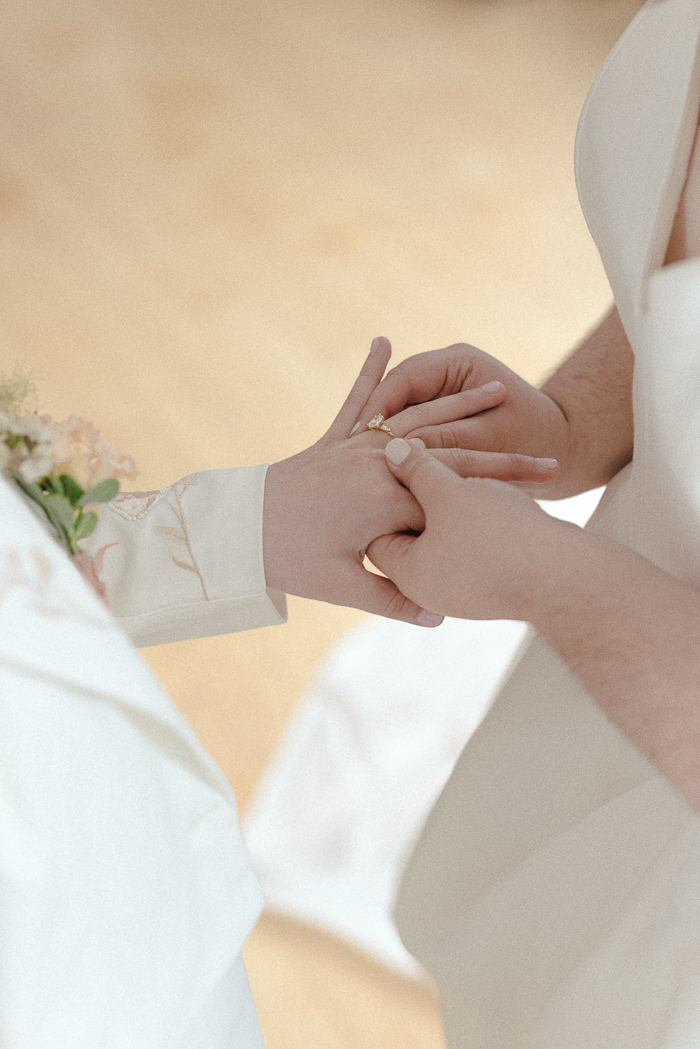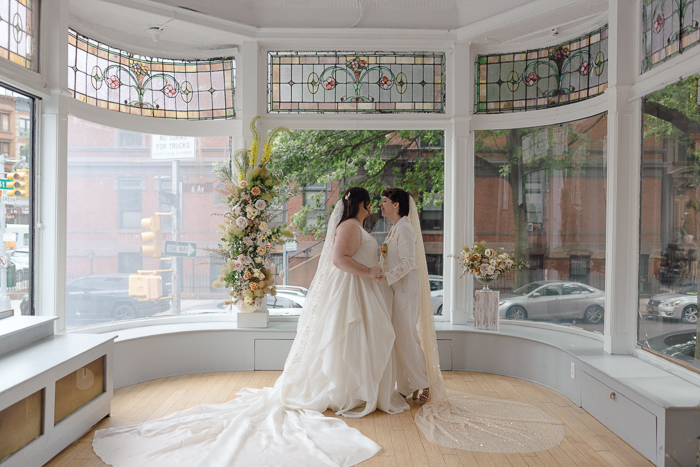 Adding a Fresh Twist to Modernize the Art Nouveau Vibe
Art nouveau is such a gorgeous genre. And we wanted to show how you could modernize it to feel fresh and timeless but still playful. We started with the color palette—a warm, inviting, neutral scheme with little pops of whimsy. This bled into the flowers, which the incredible Miriam Bloom Designs created. We opted for an asymmetrical installation for the ceremony that enhanced the windows but didn't take away from the view of the city streets.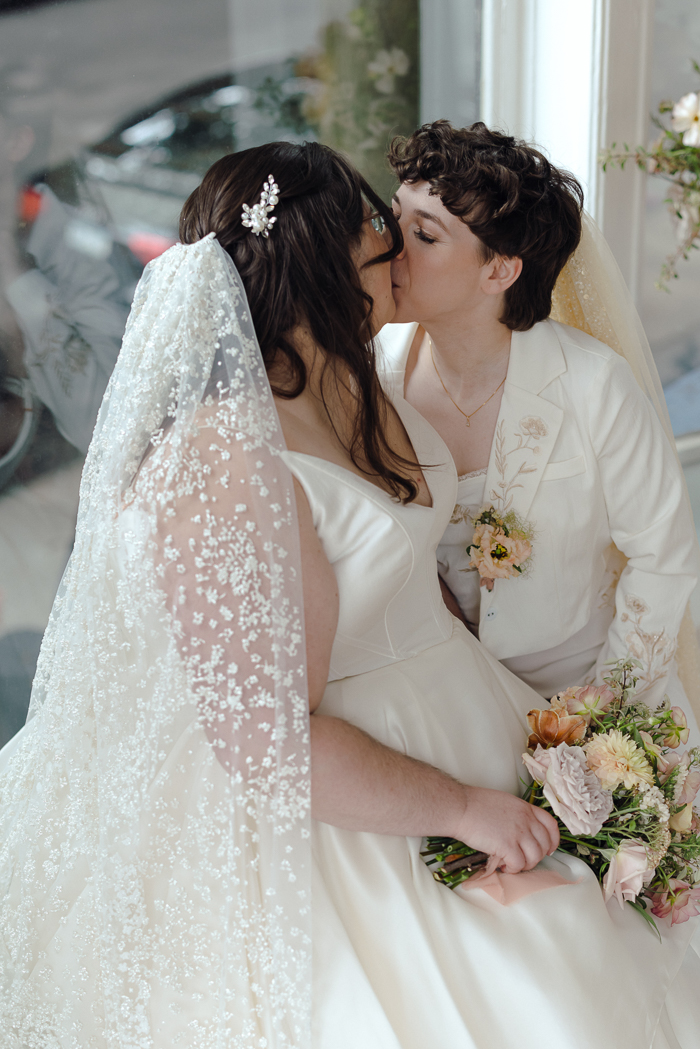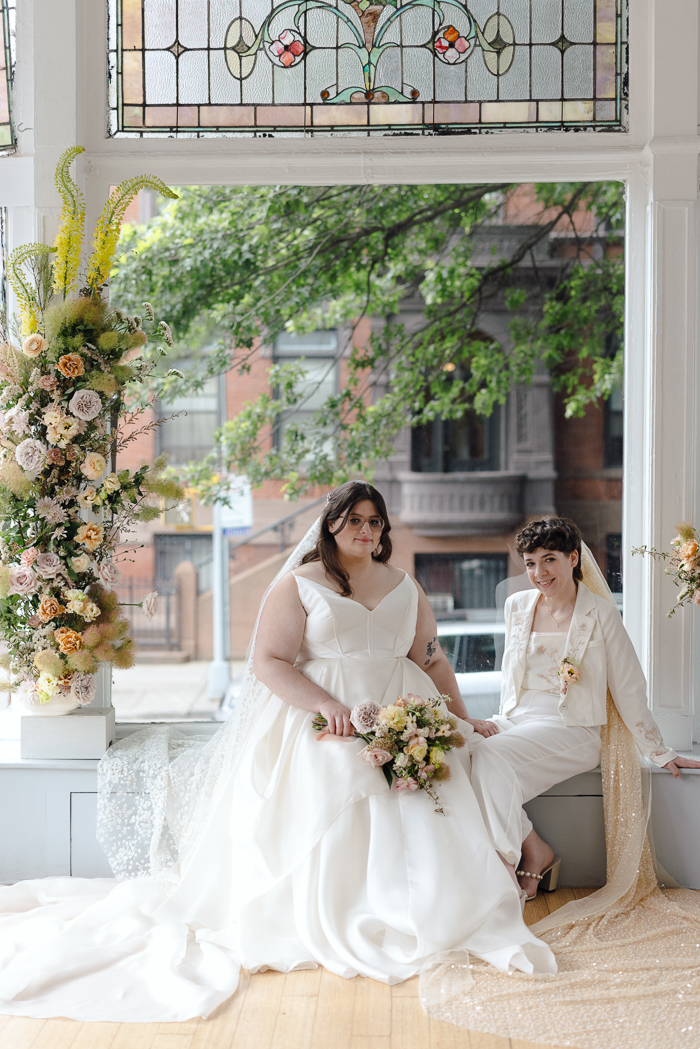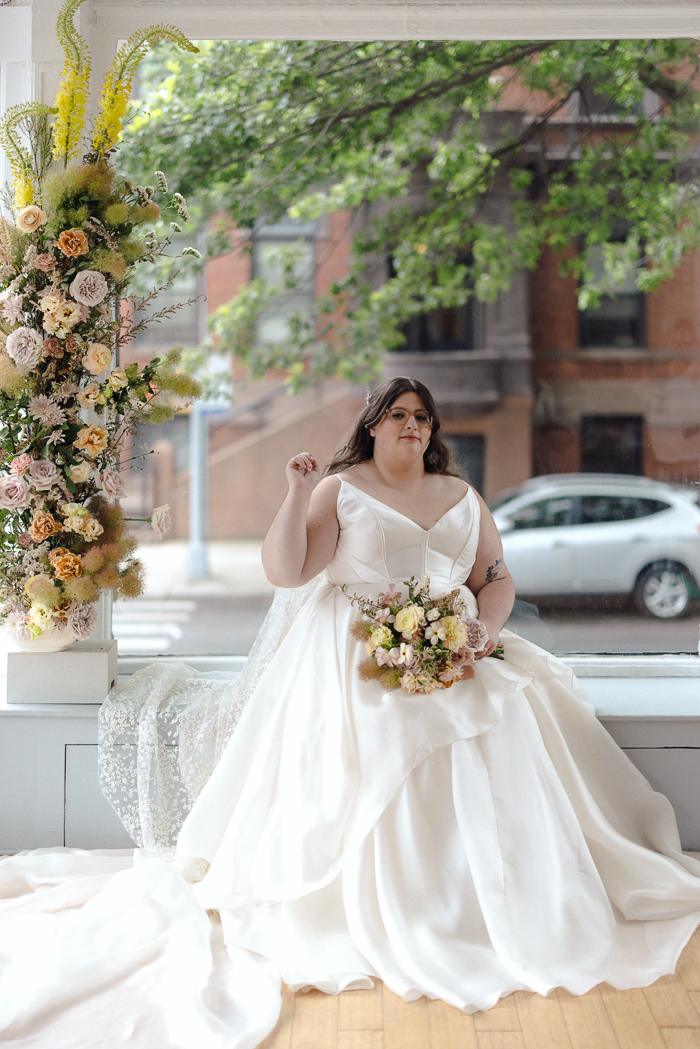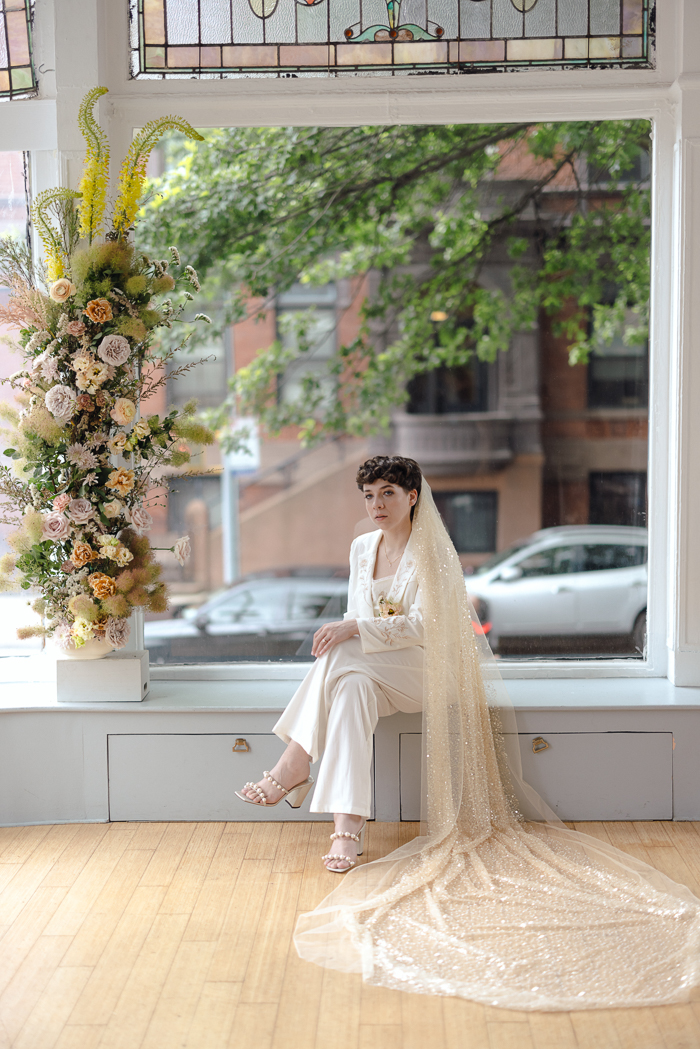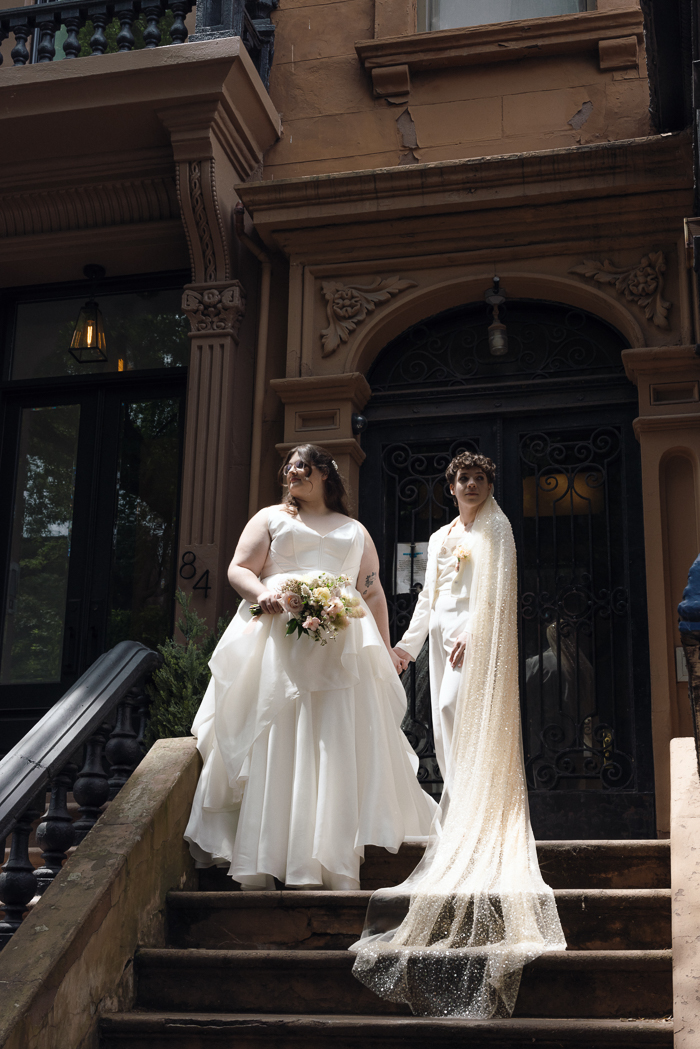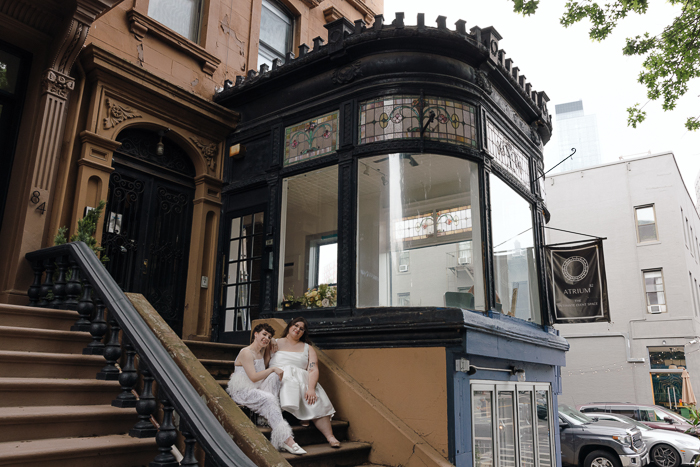 Finding The Perfect Attire for This Atrium82 Wedding Shoot That Truly Reflected Their Style
Our brides are a real couple getting married next fall in Brooklyn, and we worked with them to find outfits that they felt were their most beautiful selves. Carol Hannah had the most stunning wedding dress for us to use, which complimented the art nouveau suit we found for Katlyn on ASOS.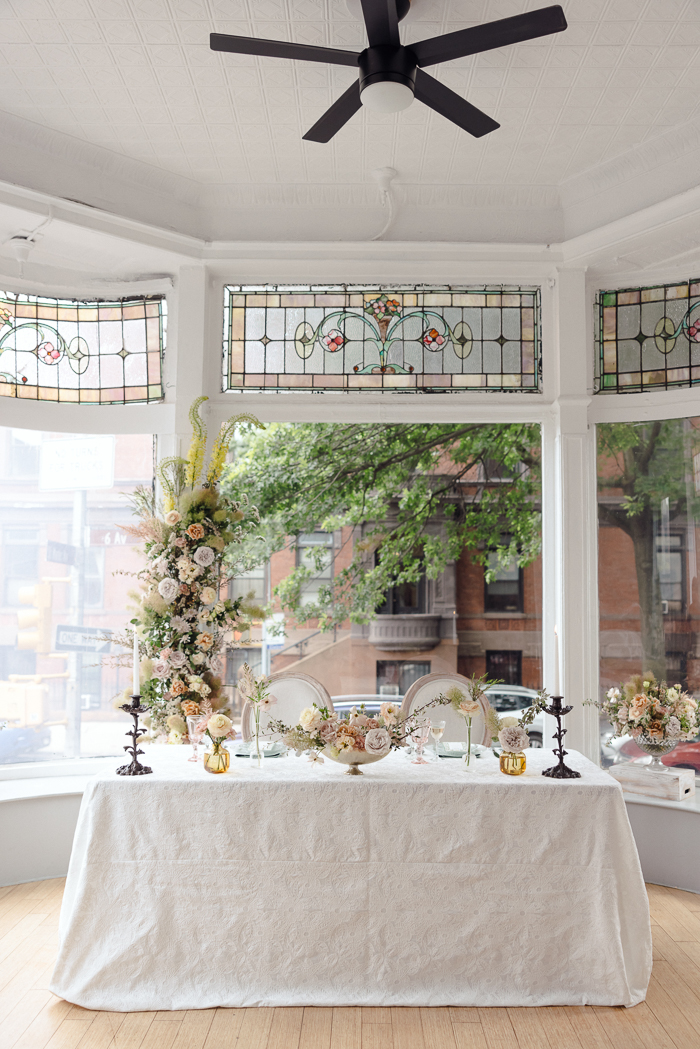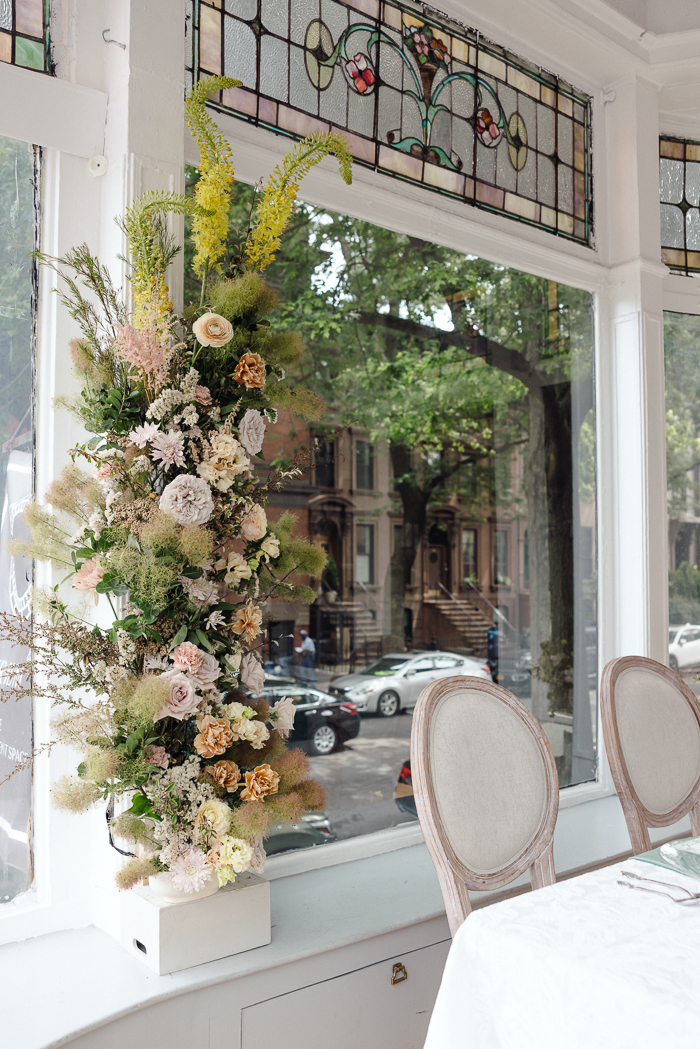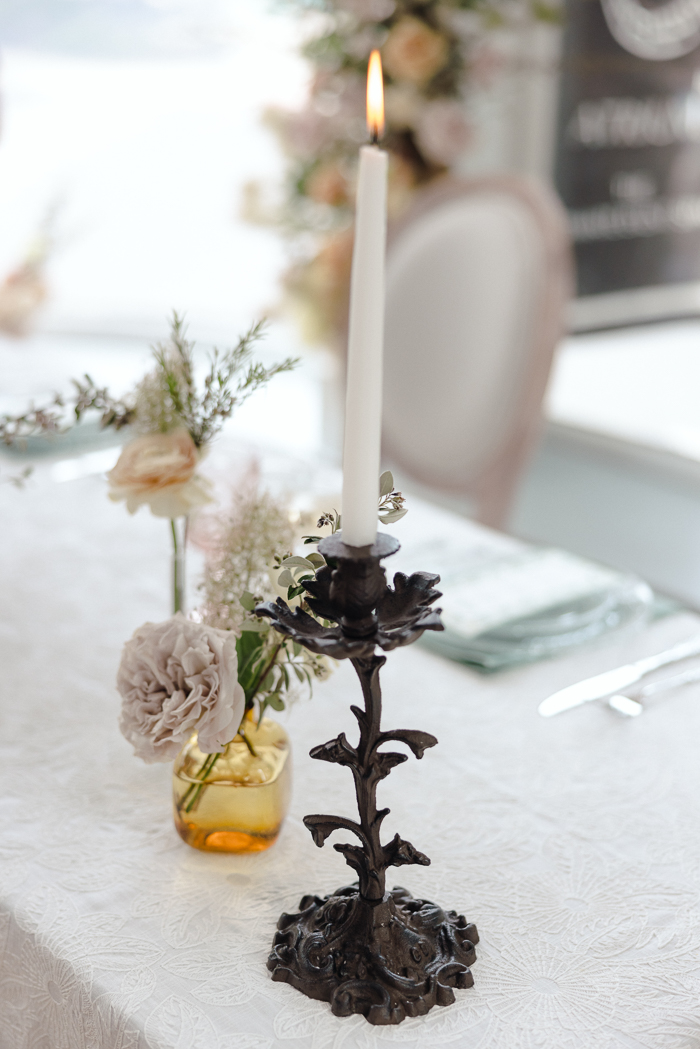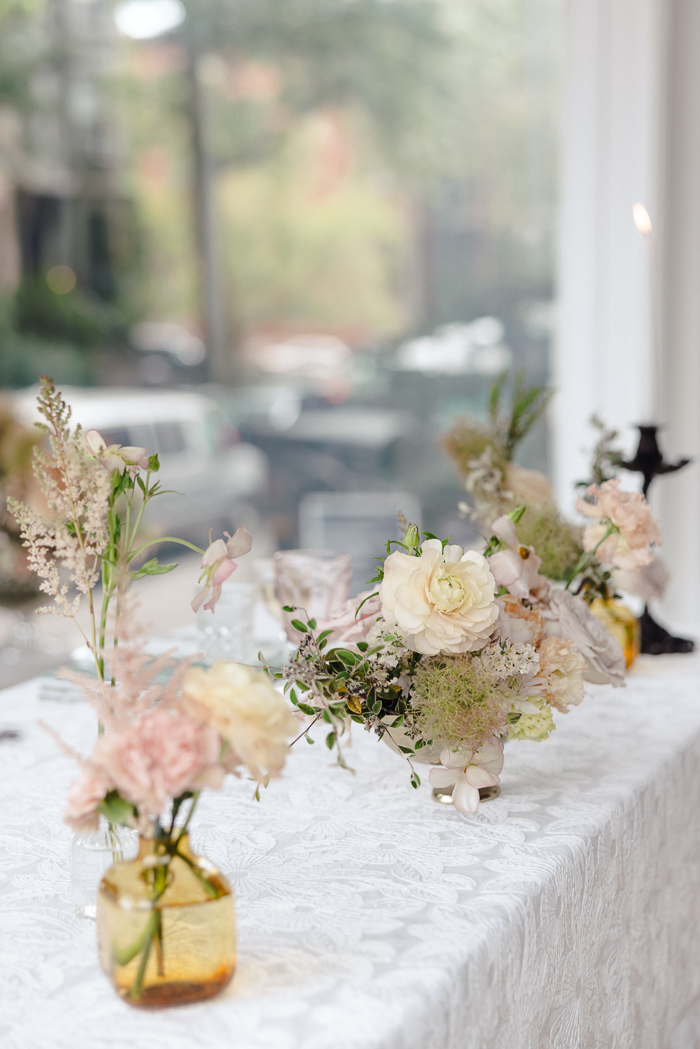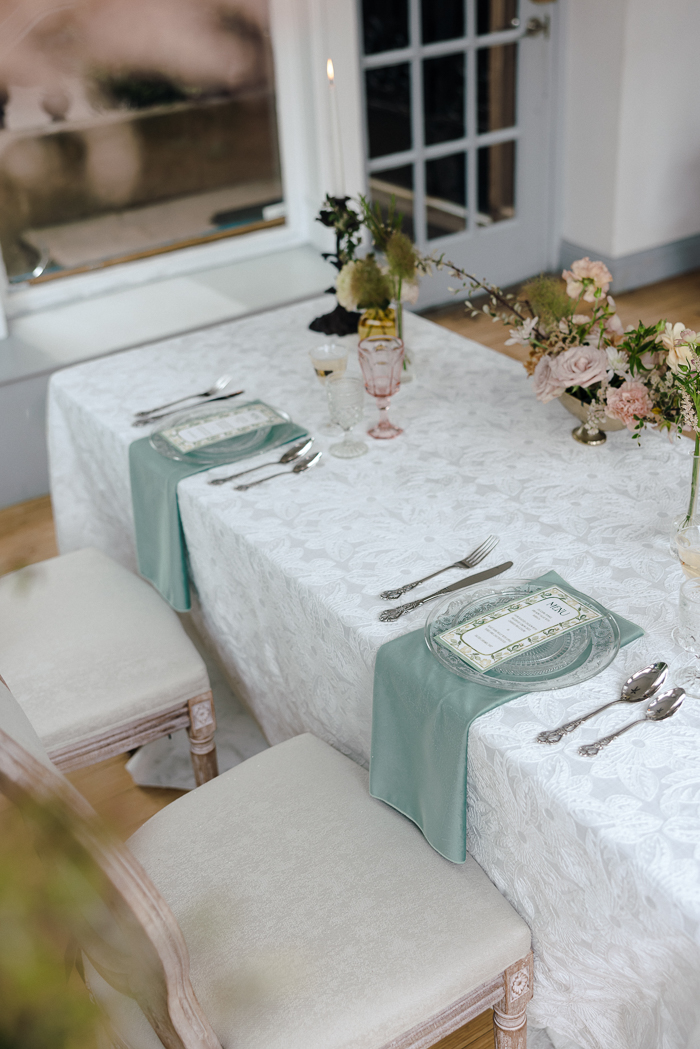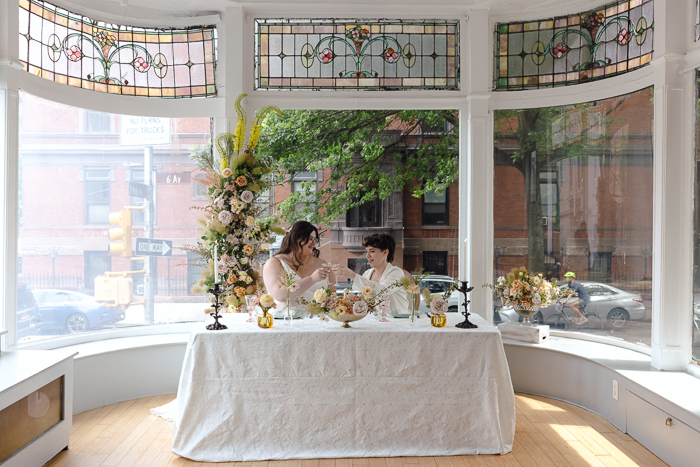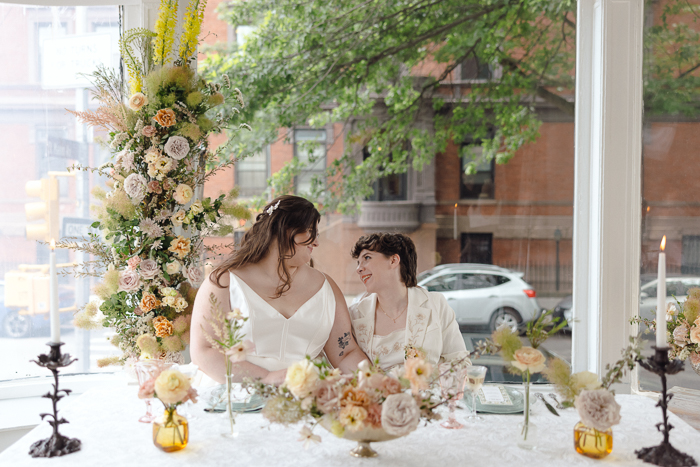 Celebrating Diversity and Unity Through Collaboration
Several of our team members proudly identify as LGBTQ+, with outstanding contributions from vendors like Miriam Bloom, Firework Photo Booth, and Janesse Russel, who crafted beautiful veils for our brides. The creative genius of Rachel Zuch extended to our paper goods, adding a stunning touch that set the perfect tone for the day. We believe that Junebug readers will embrace the sight of a diverse vendor team and models coming together for a joyful and elegant elopement right in the heart of Brooklyn. Behind the lens, Loreto and Jose were the dream team, capturing every moment flawlessly, and the result was pure perfection.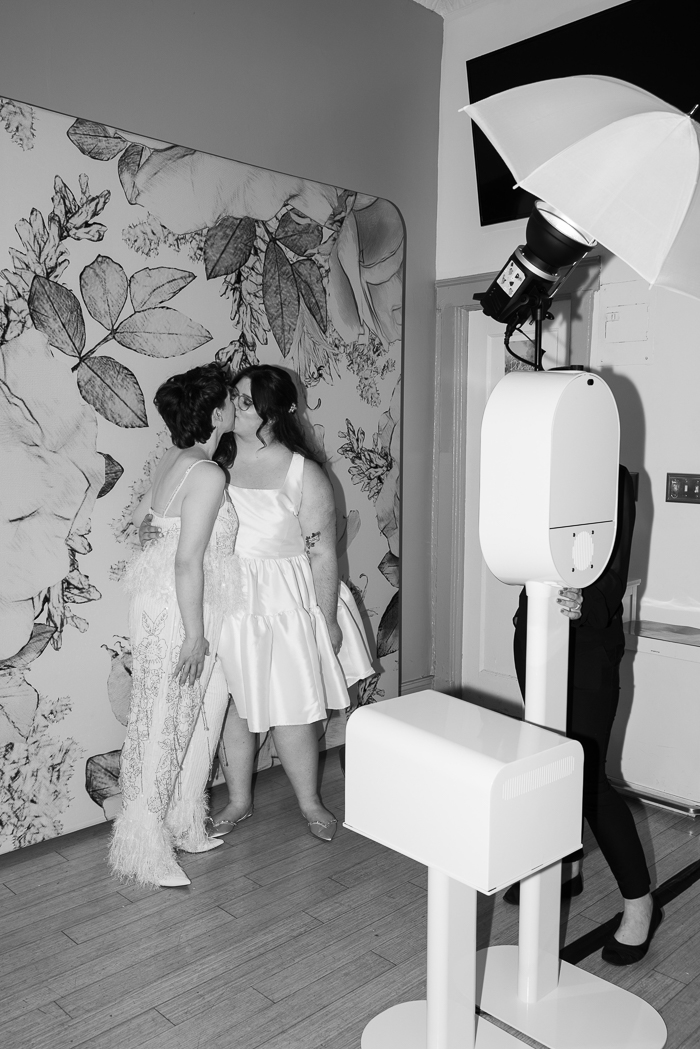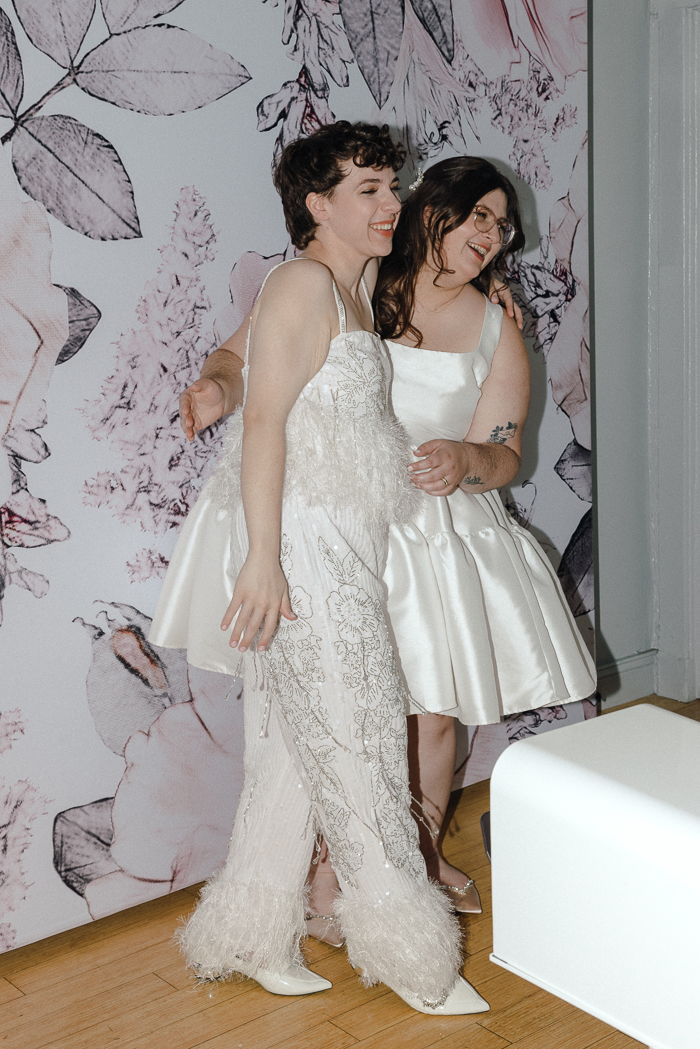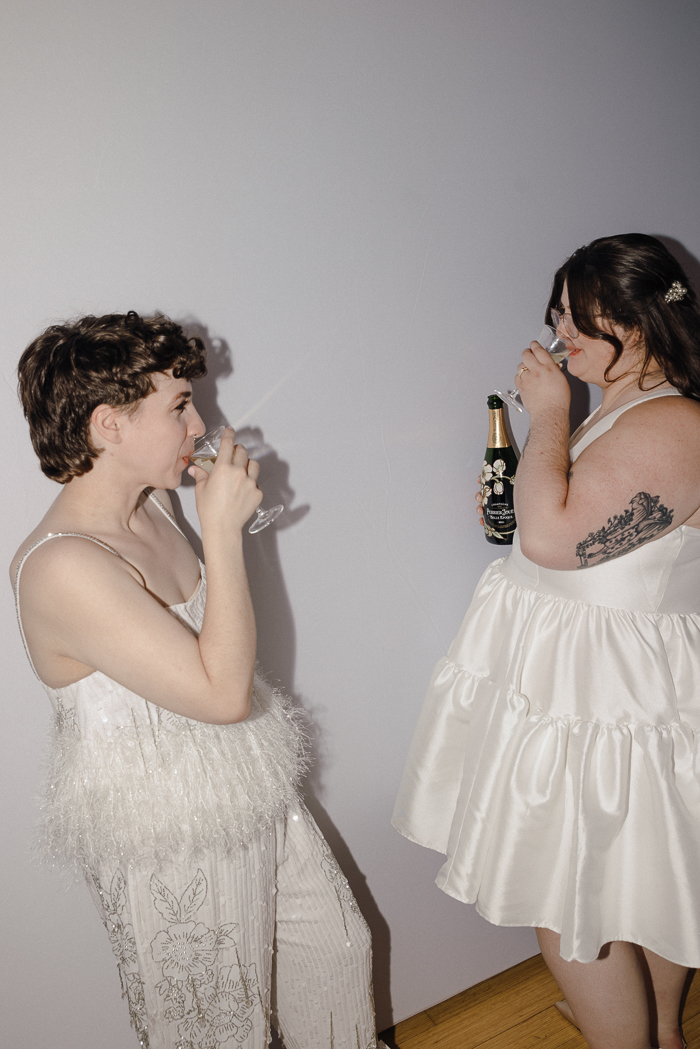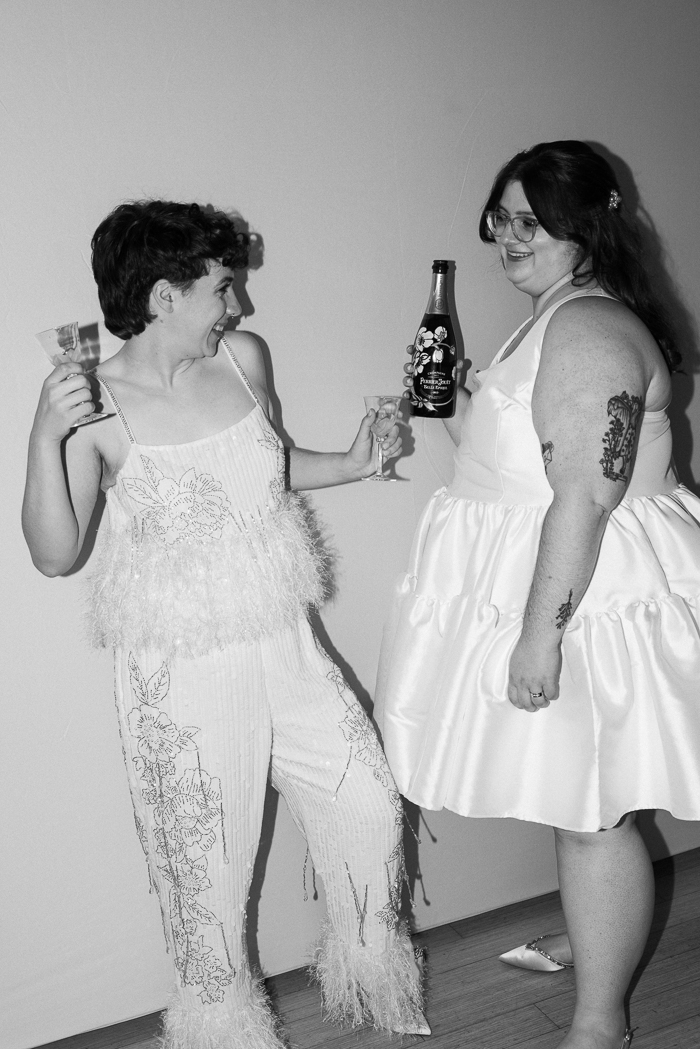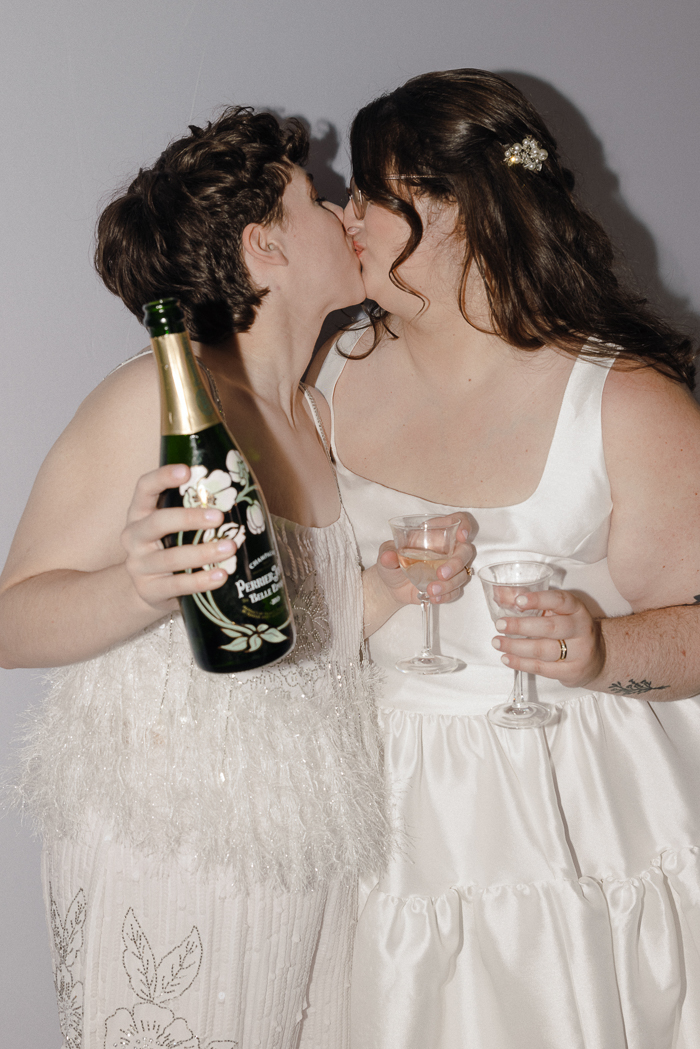 A huge shoutout to Loreto Caceres for capturing every detail of this Atrium 82 wedding couples can use as inspiration. This styled shoot will surely remind couples to focus on the details that mean the most to them. If this resonates with you, chances are you're interested in swapping a typical wedding for a one-of-a-kind celebration that truly reflects your love story—we're here to help. Before diving into planning, check out our guide on how to plan a unique wedding.