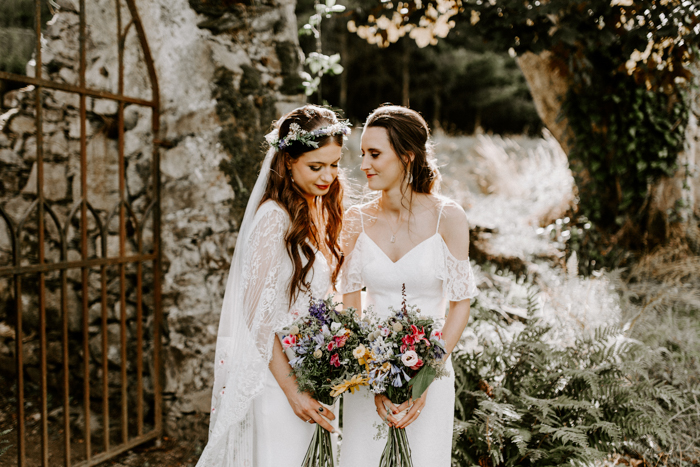 When you combine a charming garden, rustic DIY details, two stunning bridal styles, and heartwarming moments you get a unique and memorable experience. With the help of their planner Jade O'Donovan, Leigh and Chloe's intimate garden wedding was just that.
Set at a family home and garden, the couple chose to tie the knot in the lush green corner of their backyard. Keeping their wedding dresses a surprise from each other, the brides did a big reveal with a twist so they could both have their moments. And it was well worth the wait—Chloe looked radiant in her off-the-shoulder dress with flutter sleeves and Leigh's intricately hand-embroidered floral veil was just as beautiful.
They had one goal in mind for their reception and it was for everybody to have fun. The couple kicked things up a notch by turning their garden shed into a rustic bar complete with a prosecco wall and lots of signature drink choices. Because of all of the drink options and Leigh is a nurse, a hangover kit was a thoughtful (albeit cheeky) preemptive wedding favor given to guests. It had all the essentials—water, paracetamol, and even all the fixings to make the ultimate Irish party snack, the Tayto sandwich!
From the hand-painted place cards and signs to the creative decor and finishing touches, the couple dedicated a lot of time and effort to create a dreamy scene and cozy atmosphere for their loved ones. And their hard work definitely paid off. To see their wedding journey and every romantic hand-crafted detail, scroll through their beautifully captured memories from Susie Kelly.
The Couple:
Leigh and Chloe
The Wedding:
Private Home, Wicklow, Ireland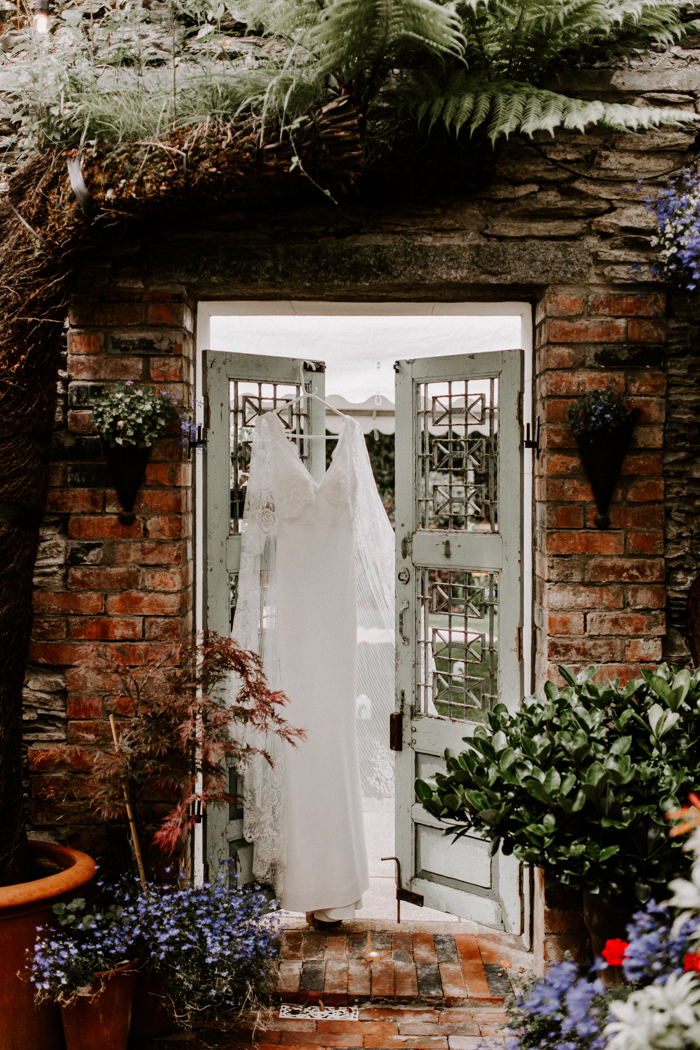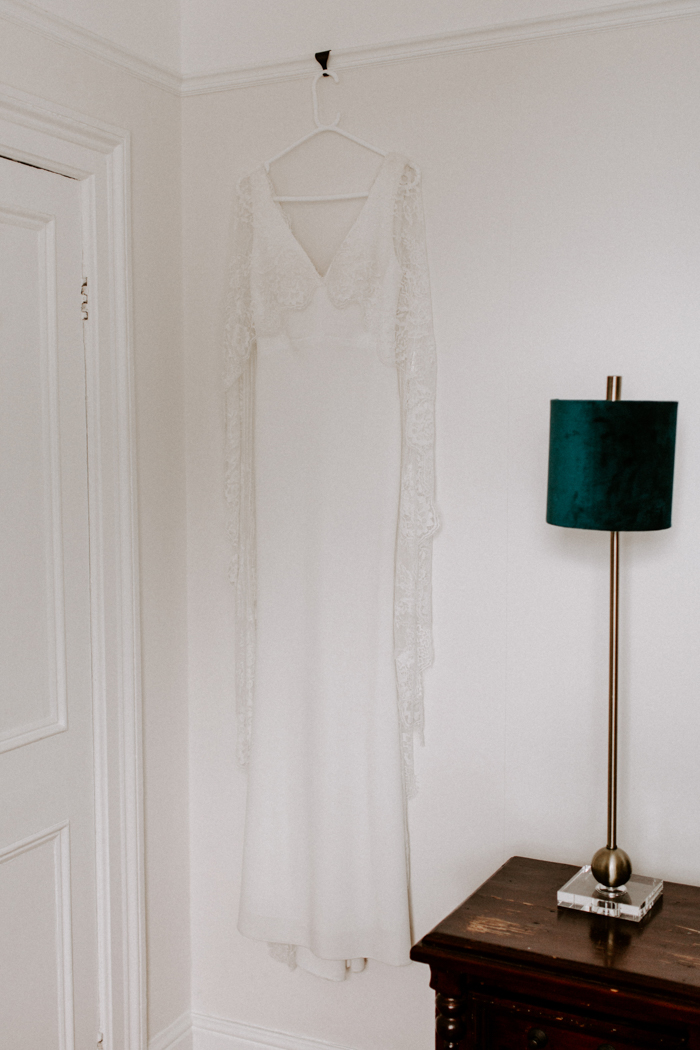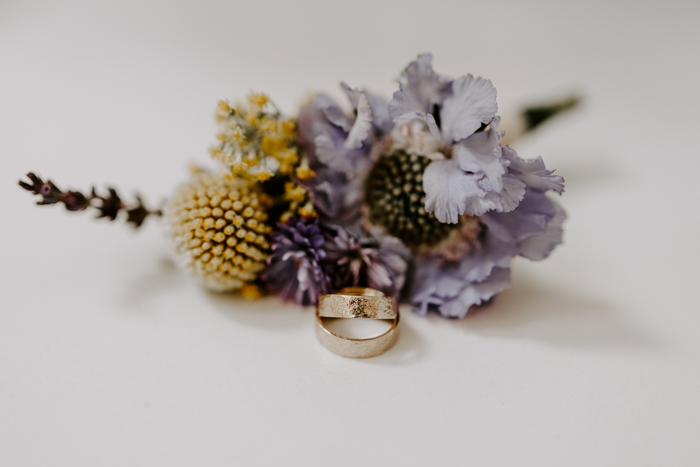 It Was The Intimate Garden Wedding They Were Dreaming Of
We are really proud of the vision we had and being able to put it into action on the day. We spent hundreds of hours in lockdown making personalized things for the day and for our guests. Everyone told us it was such a unique wedding and the best they had been to. So our hard work paid off!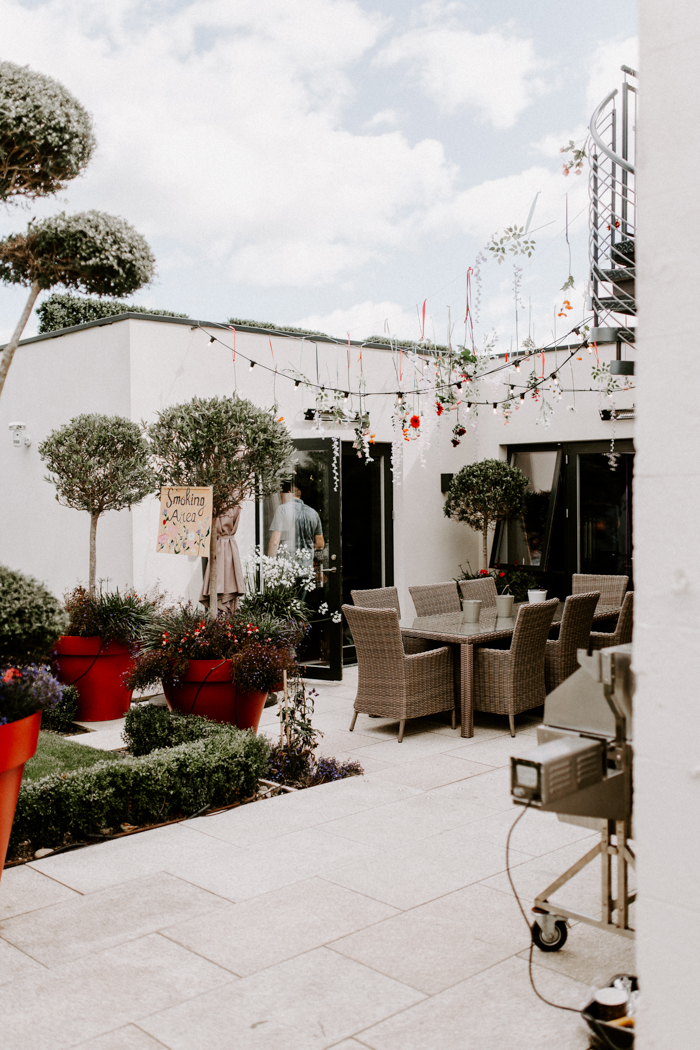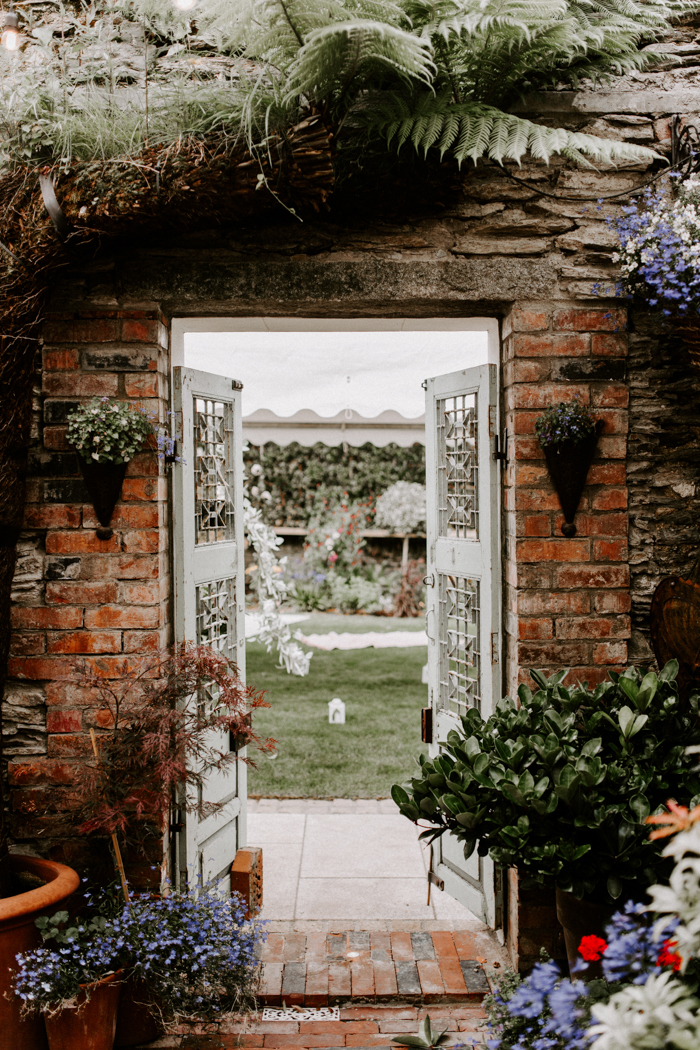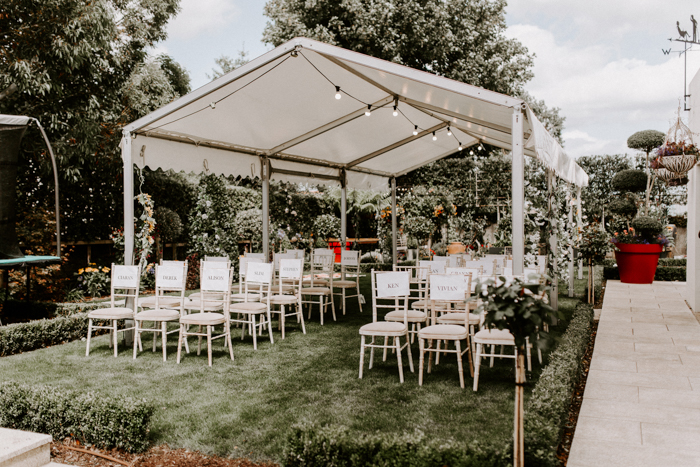 They Put Their Own Spin On The Big Bridal Reveal
We decided as two brides we both should have that "wow" top-of-the-aisle moment while keeping it traditional. So, we did a reveal. Leigh walked up the aisle first and then a white silk sheet was held in front of her. Then Chloe walked up the aisle and when she got to the top, the sheet was dropped. It was a really emotional moment for both of us as we kept our dresses a secret from each other until that moment.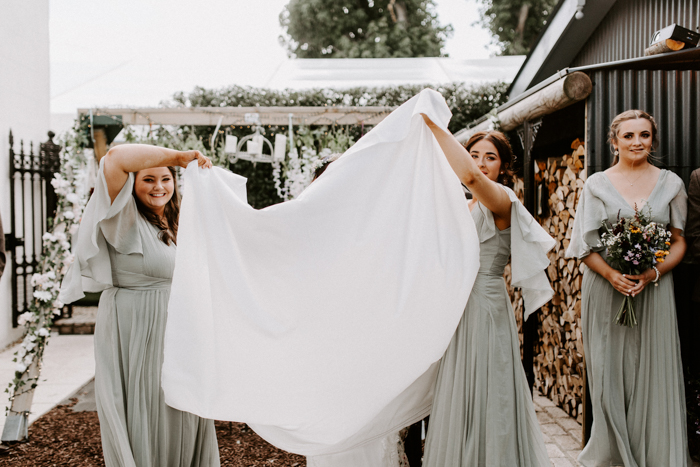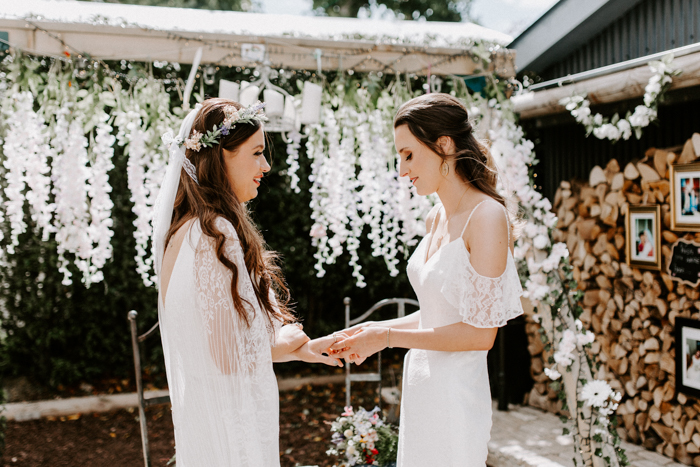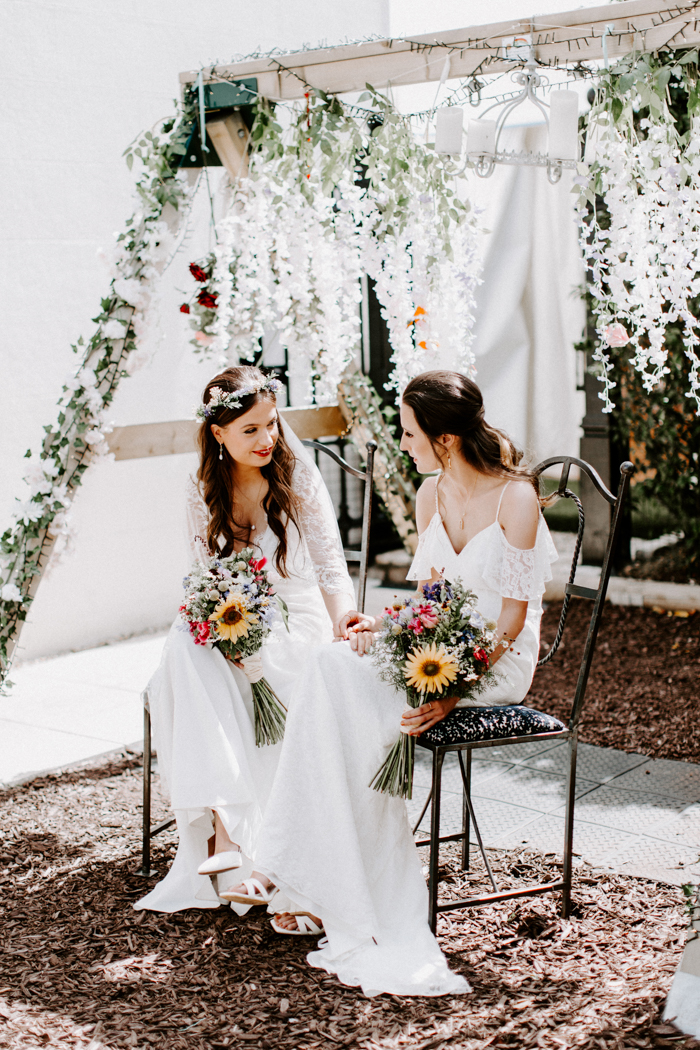 A Unique Ceremony That Will Give You The Feels
We asked really close family and friends to say a reading, prayer, poem, quote, or anything they wanted. We told them to leave it as a surprise for us on the day. However, we asked everyone to start with "I'm here because" and share how they knew us. It made the ceremony so personal, intimate, and emotional for everyone. We also asked a close family friend to officiate the wedding and she kept what she was going to say a surprise from us. So we chose people individually to take part in our ceremony but the whole thing was a surprise for us both.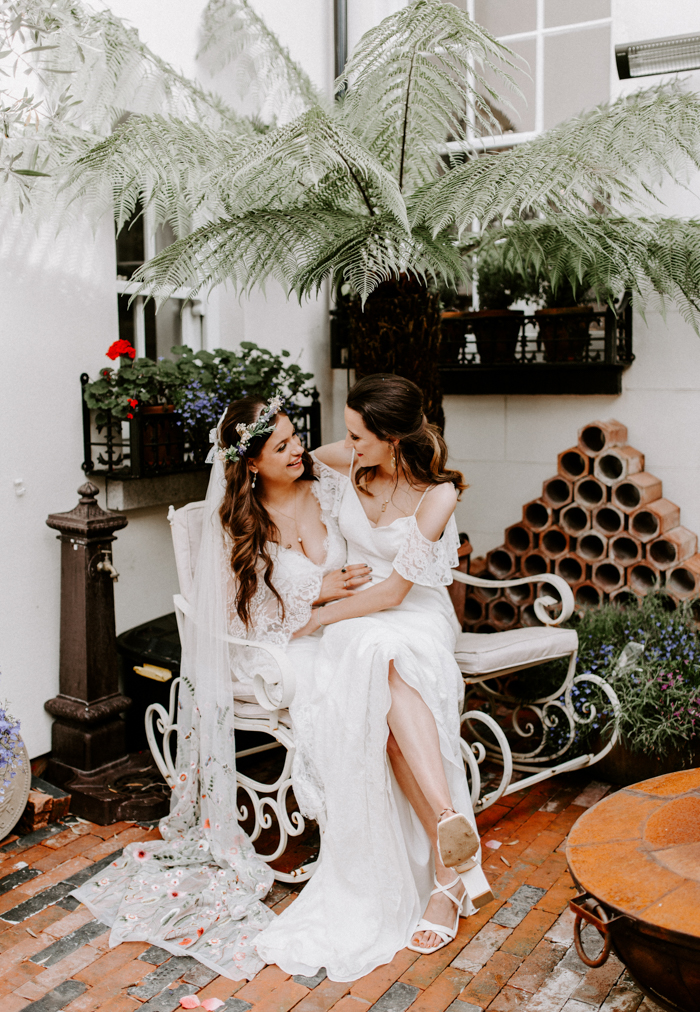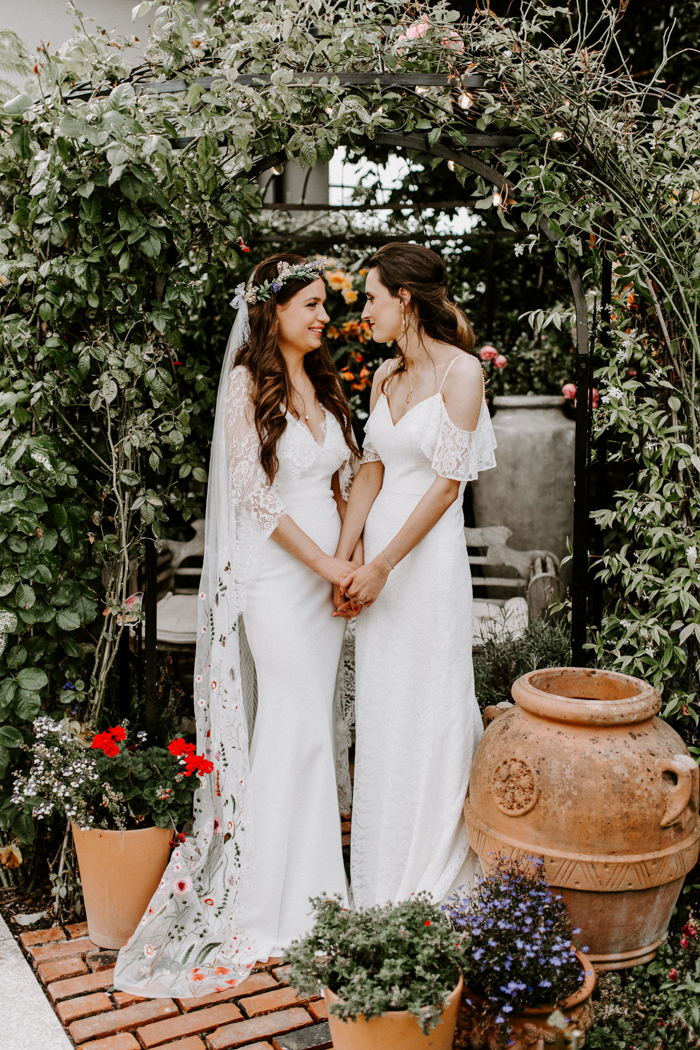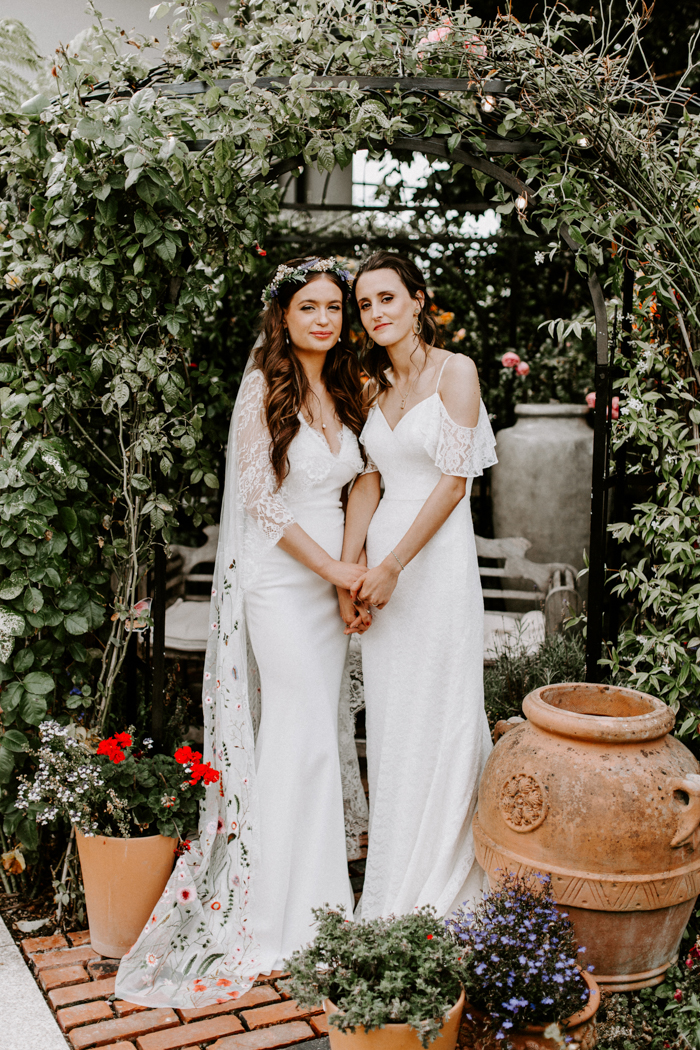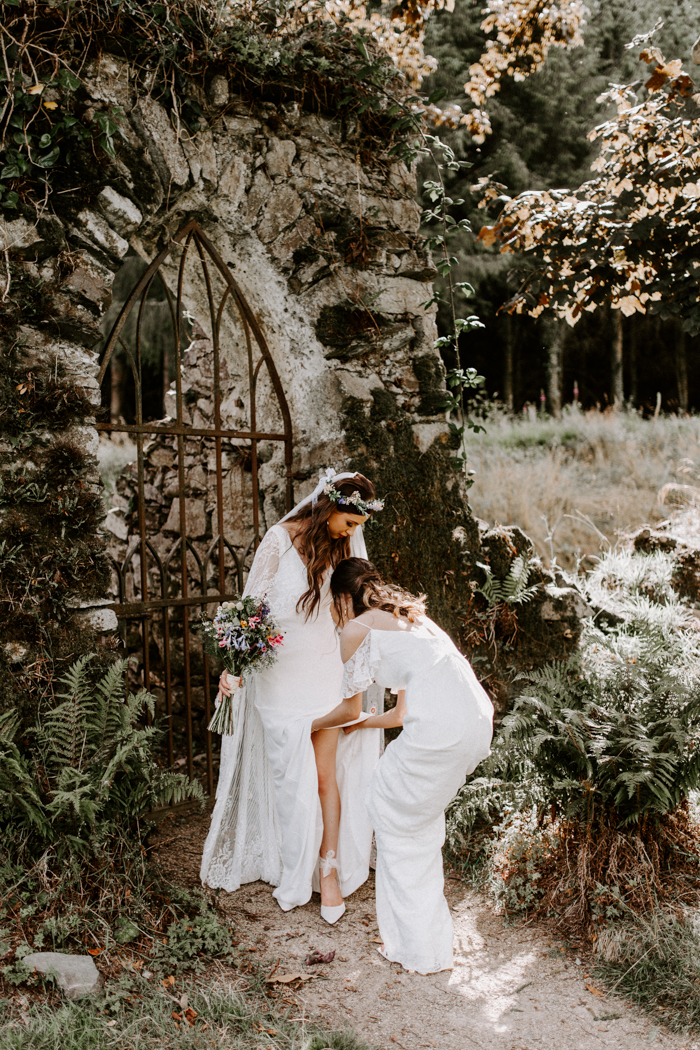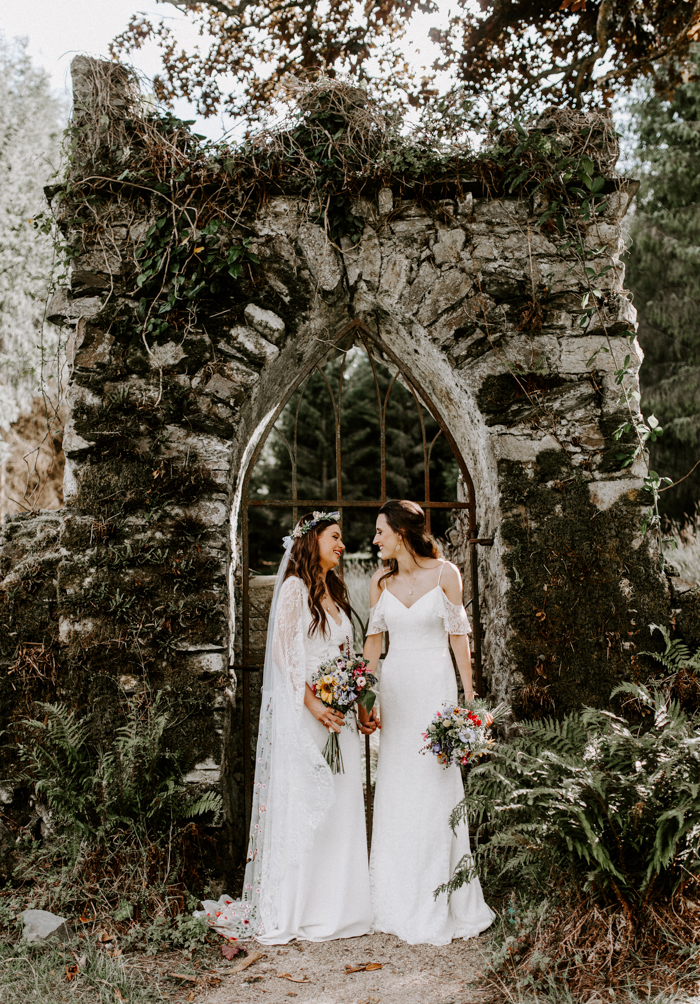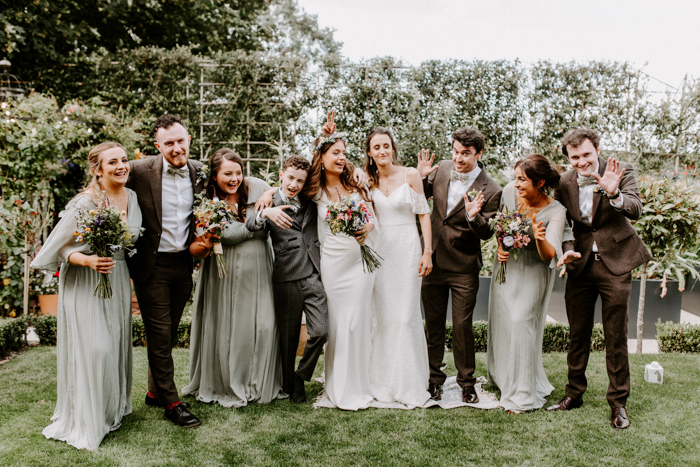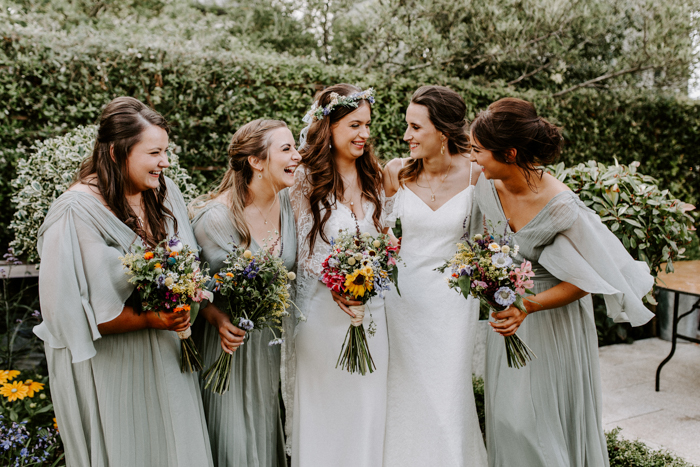 Our main wedding favor was a bottle of water and two paracetamol, which in Ireland is used as a hangover cure. We wanted to put in this element as a fun nod to Leigh being a nurse. For the end of the night we put together a "make your Tayto crisp sandwich" bag. In Ireland, a Tayto crisp sandwich is a traditional drunk snack. We also put in a box of matches titled "The perfect match, Leigh & Chlo."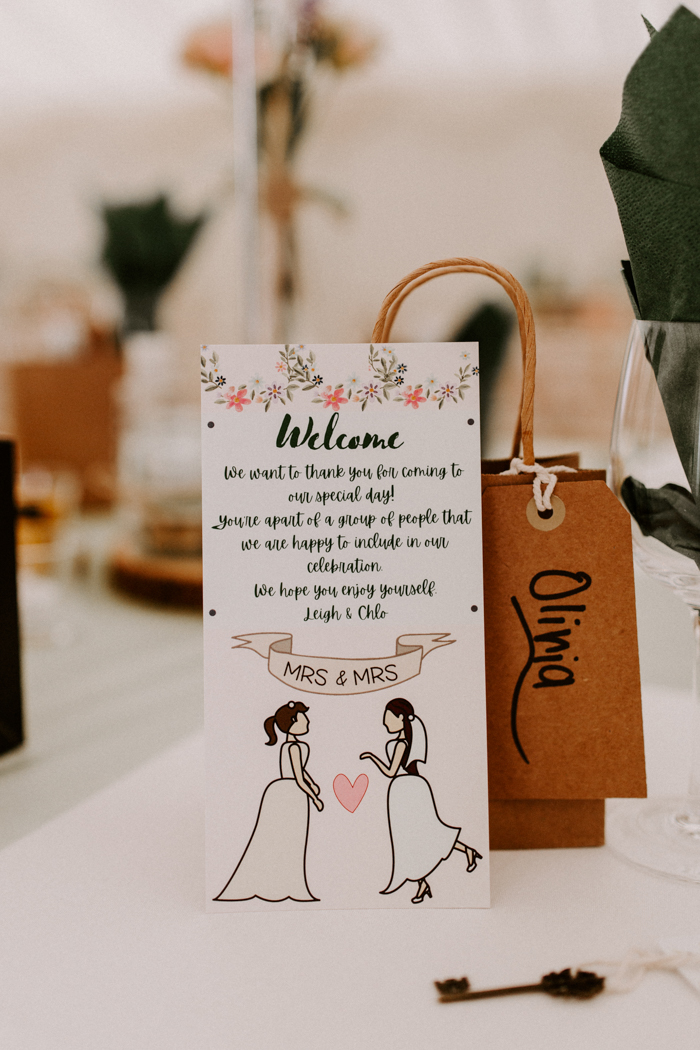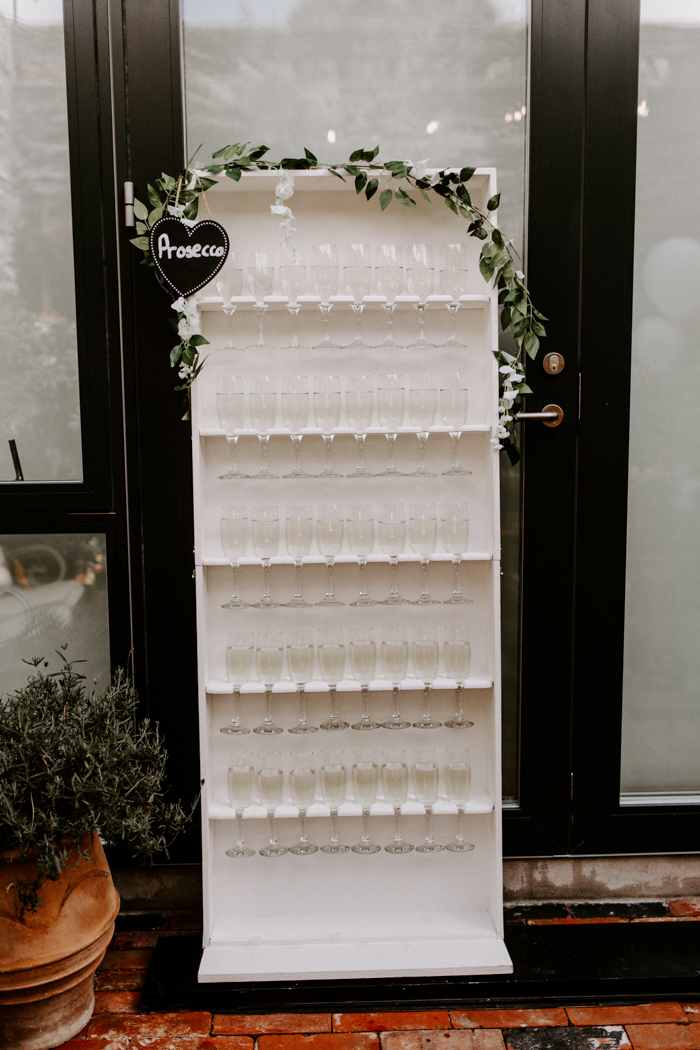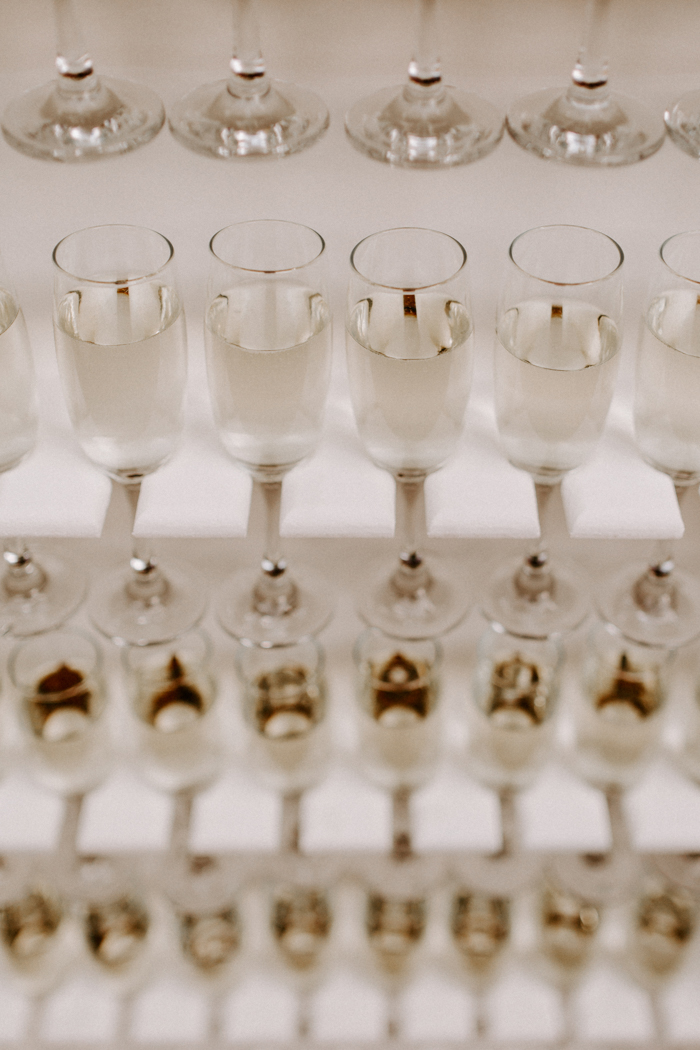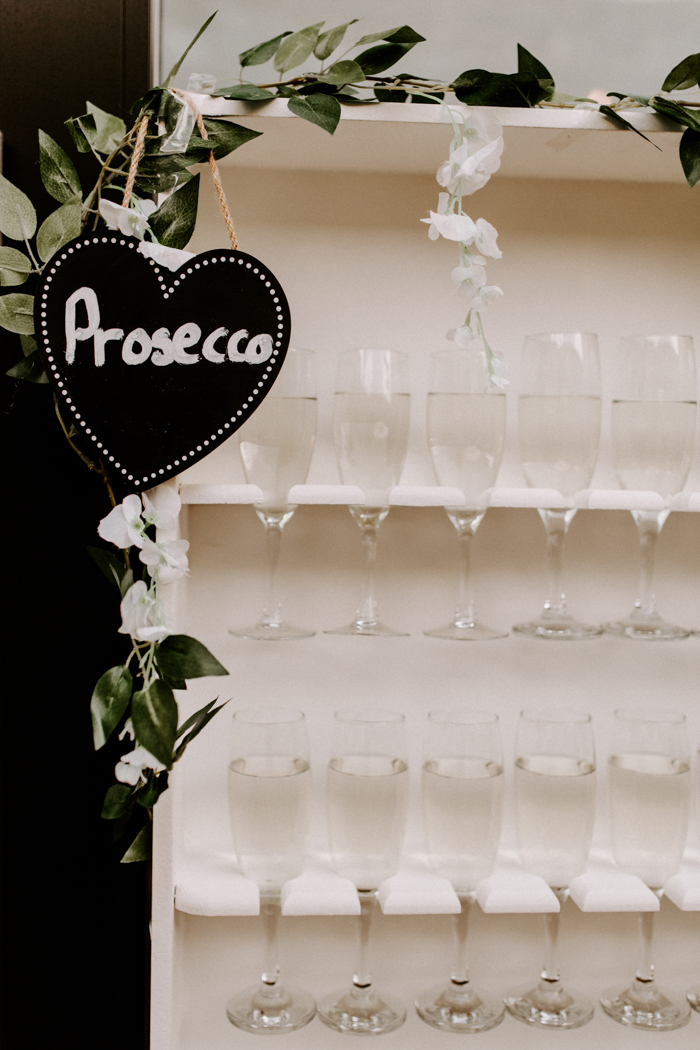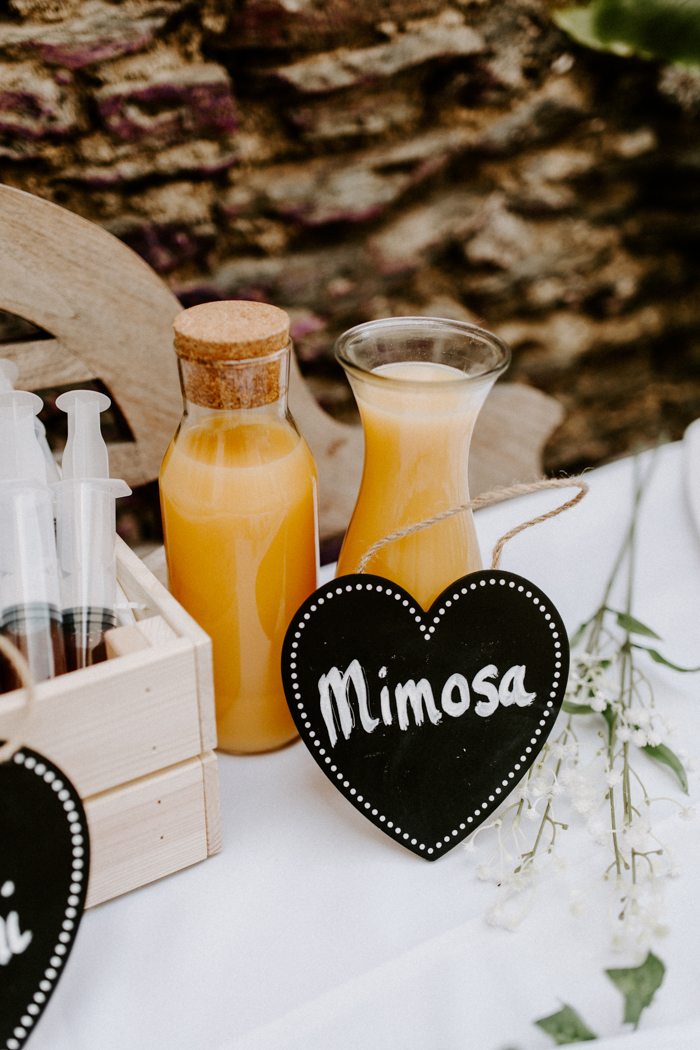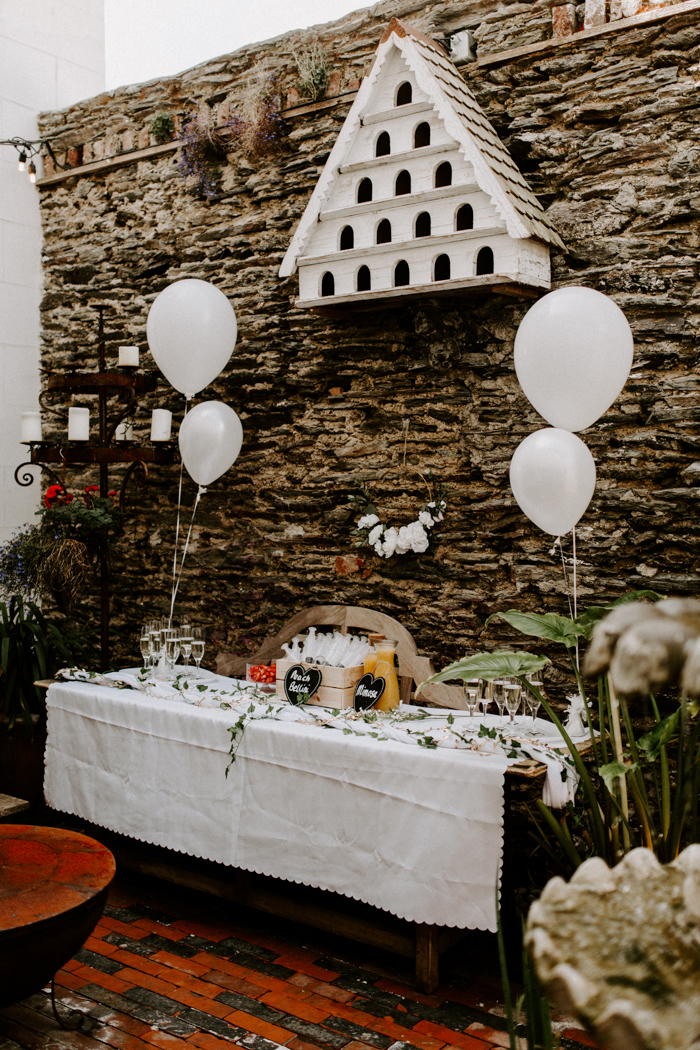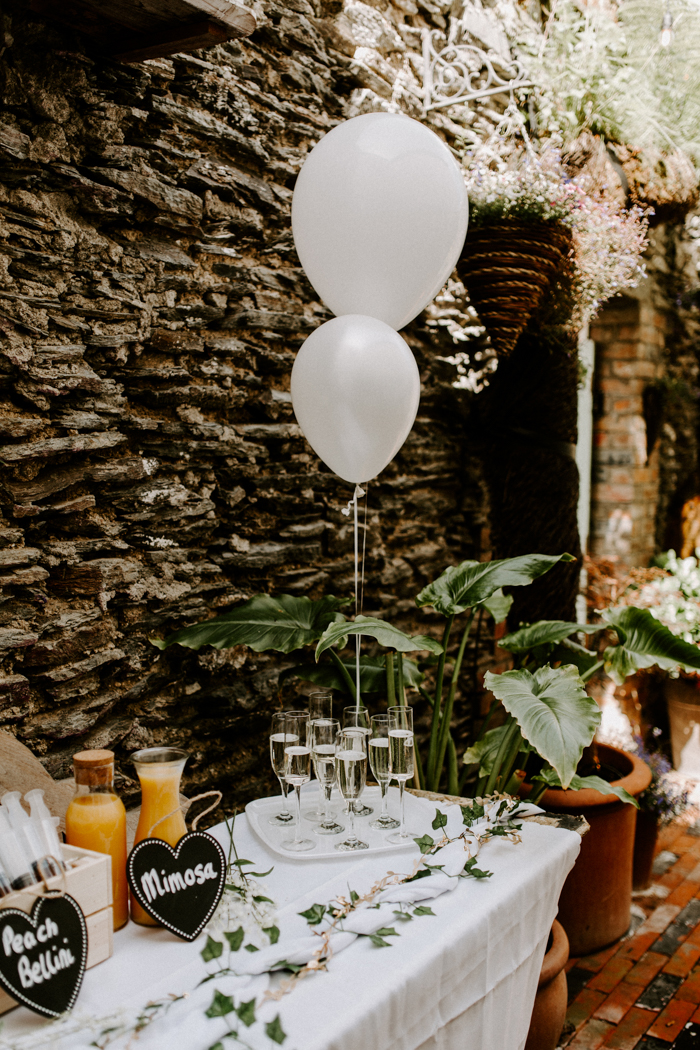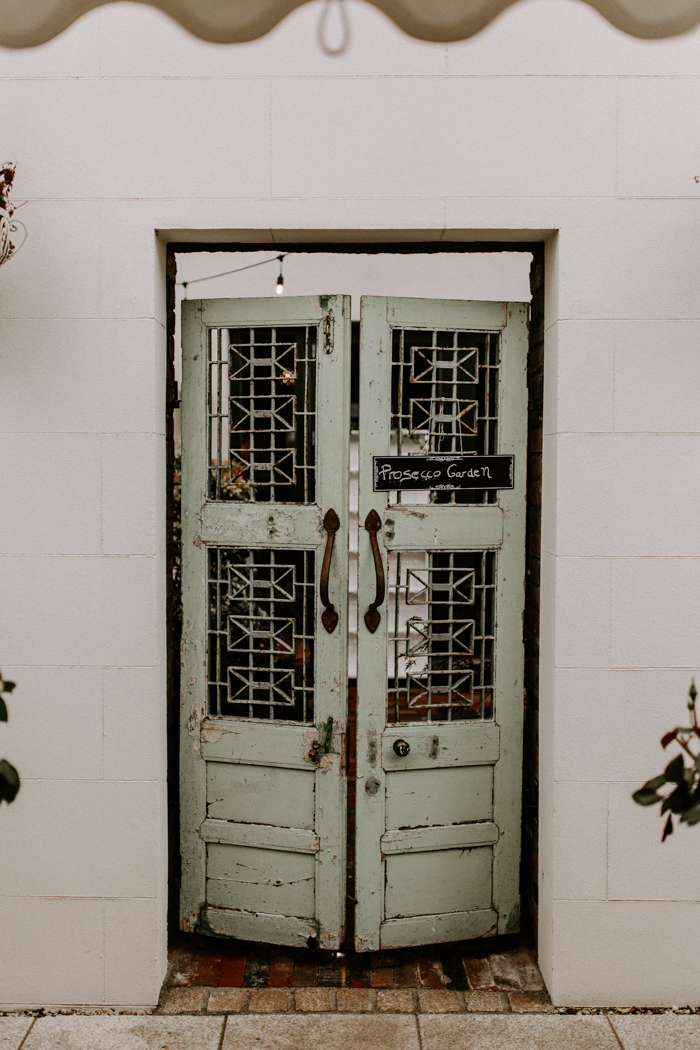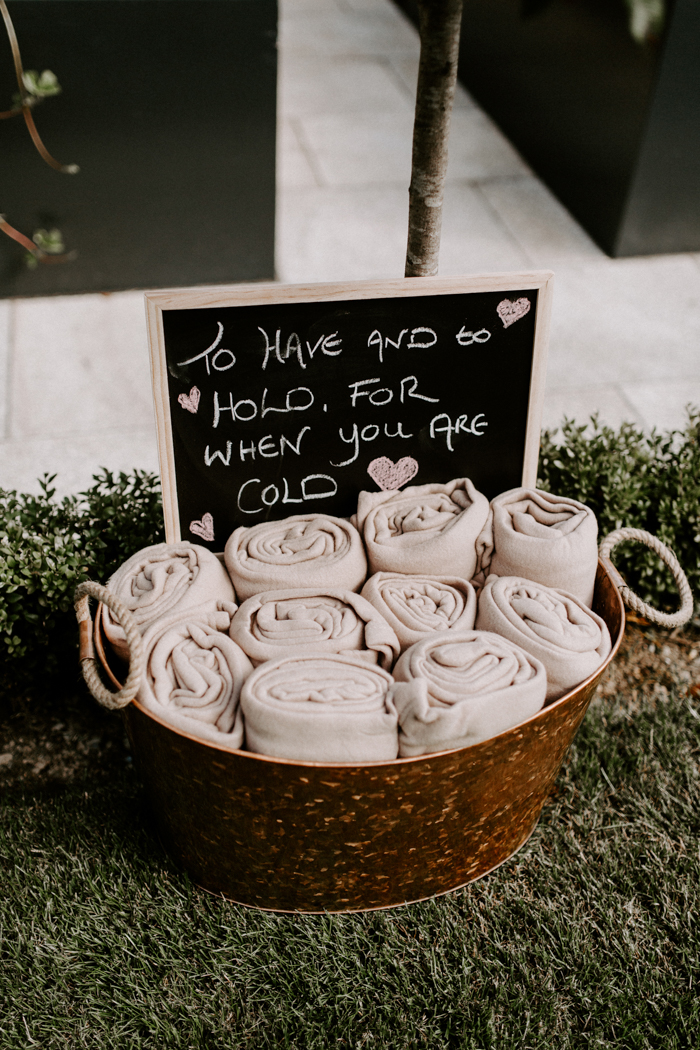 DIY Wedding Details
We did a lot of DIY for the wedding. We both made and painted individual name cards for everyone. Also named each table somewhere special to us. We made the centerpieces out of old wine bottles collected during our planning. The garden shed was transformed into a rustic bar for the night using fairy lights, pictures, and hanging flowers. We placed buckets with blankets in them around the garden, titled "to have and to hold, in case you are cold." There was also a family and friend slideshow to project on the wall in the garden for everyone to enjoy. There was so much more we designed and planned but the list is very long!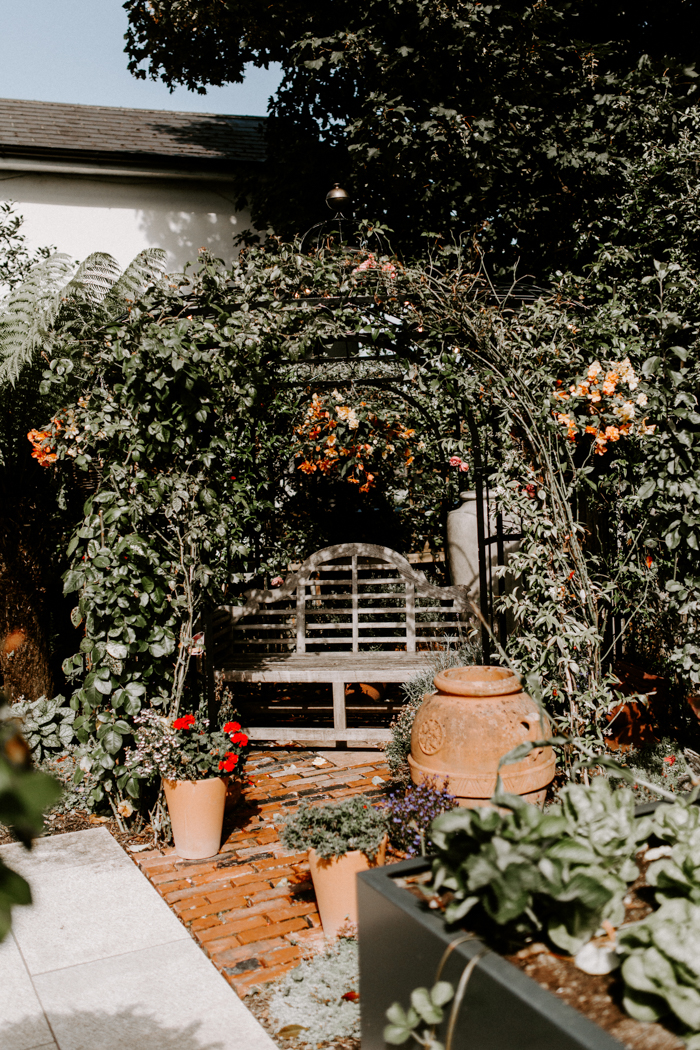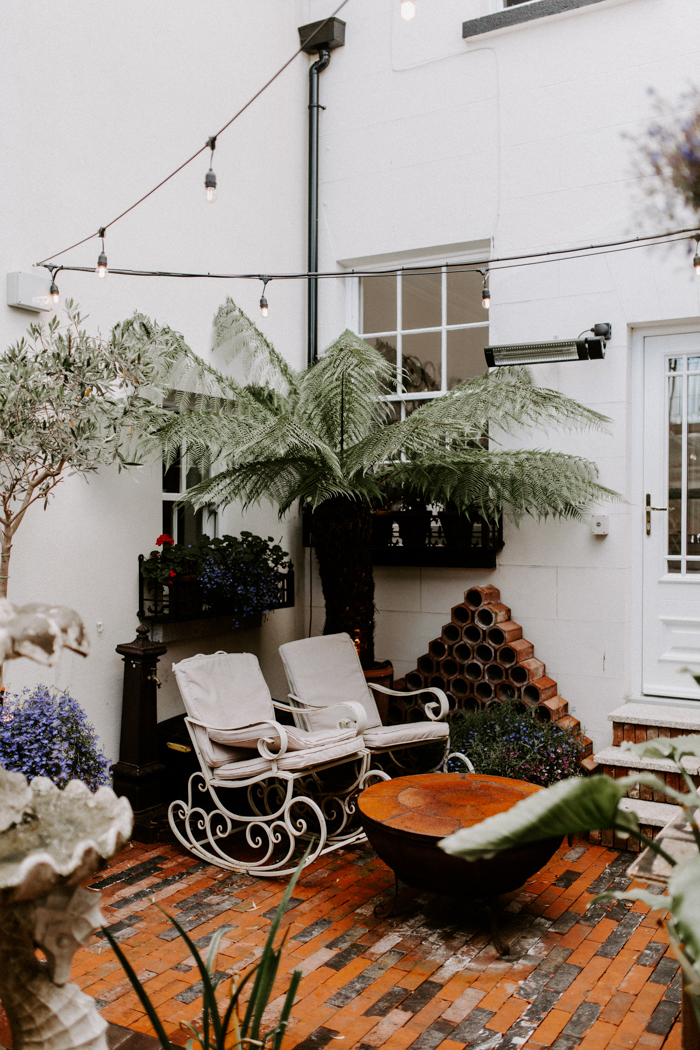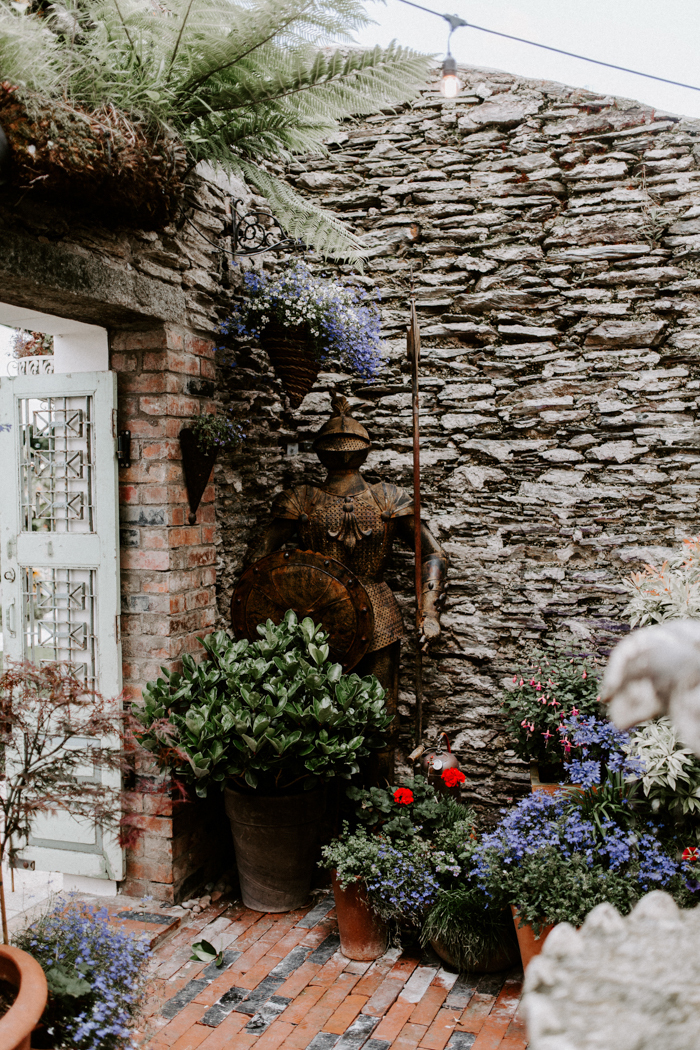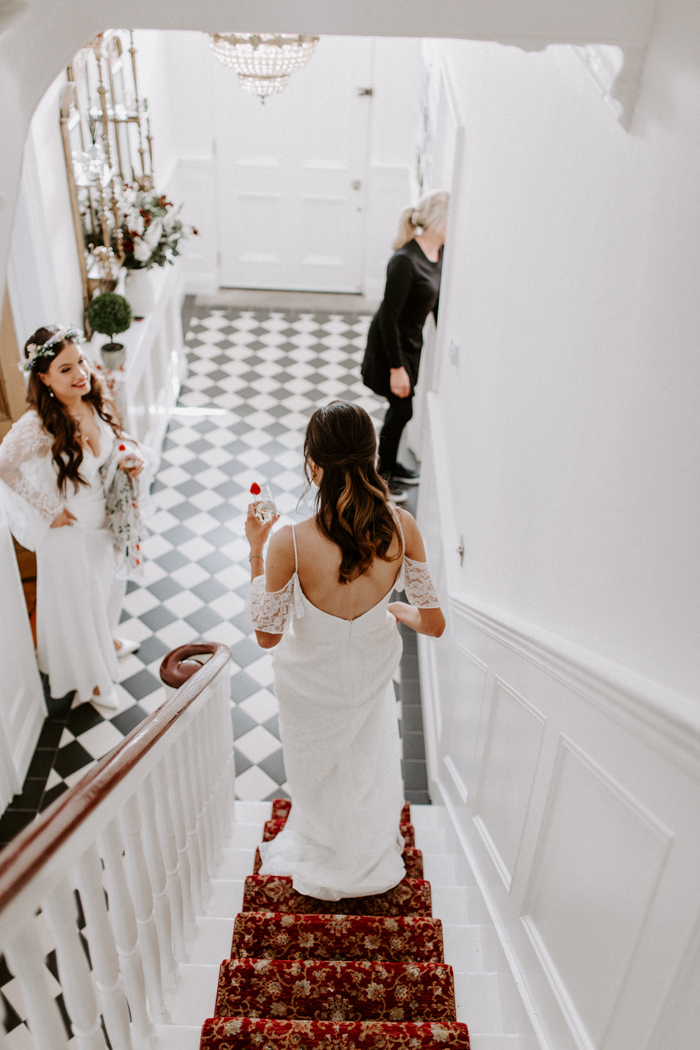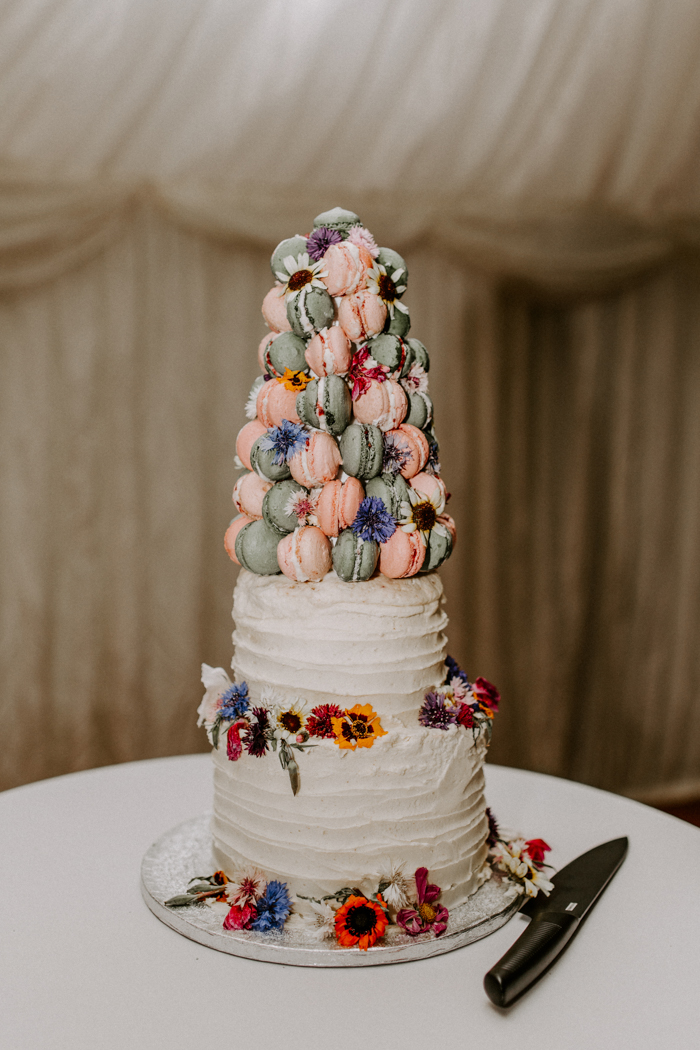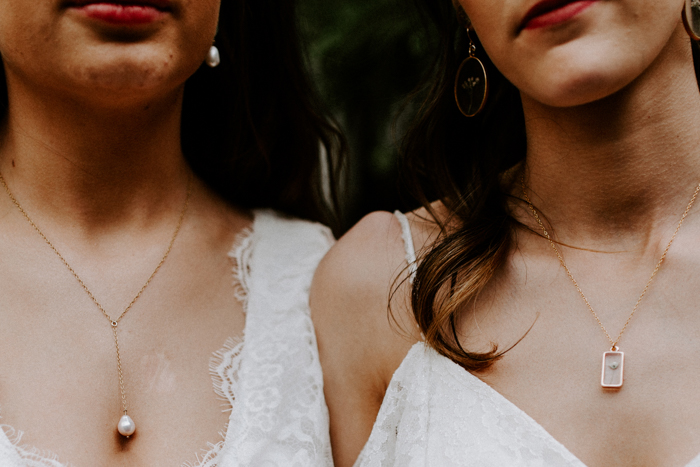 Wedding Planning Advice From The Newlyweds
As stressful as it is planning a wedding, you do have to try to put time aside to organize things. We recommend a wedding planner if it's in the budget. We had a fabulous planner, Jade O'Donovan, who eased so much stress. But the most important thing is that on the day you have to let go of what was or wasn't done because it can't be changed on the day. So just enjoy it. Plan and designate time just the two of you together, too. It's your wedding and you have to have time to celebrate as a couple, even just for 20 minutes.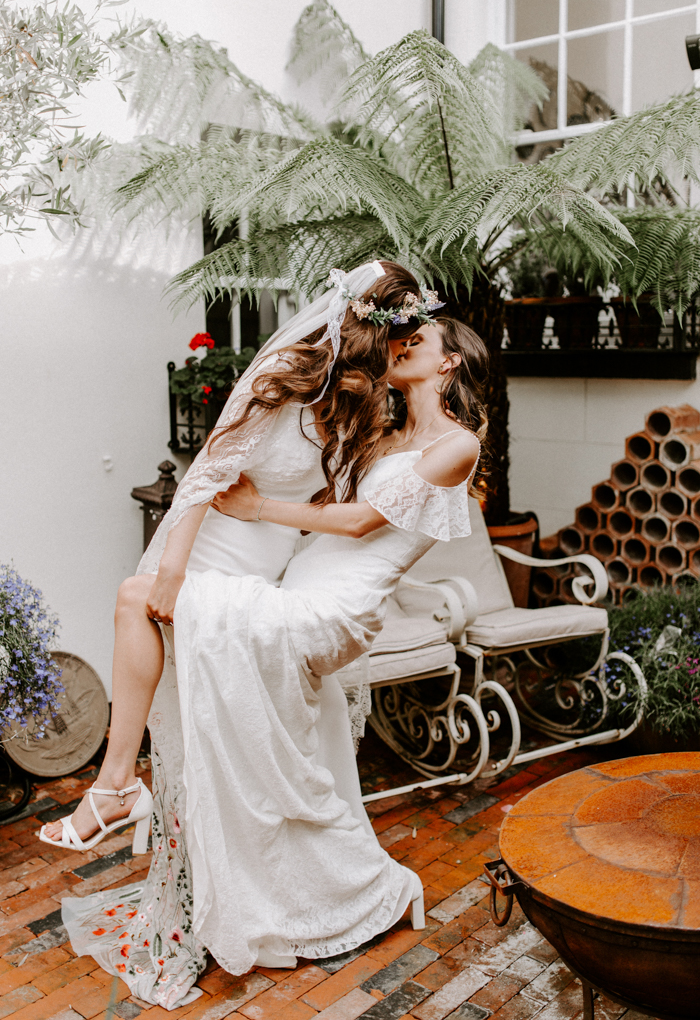 Congratulations to Leigh and Chloe on their warm and intimate garden wedding. And big thanks to Susie Kelly Photography for capturing the love, the laughs, and everything else in between.
Garden weddings just like this one, can turn out to be quite extraordinary and touching. If you're looking to put a spin on your own garden wedding that best fits you as a couple, check out our ultimate guide to planning an LGBTQ+ wedding!