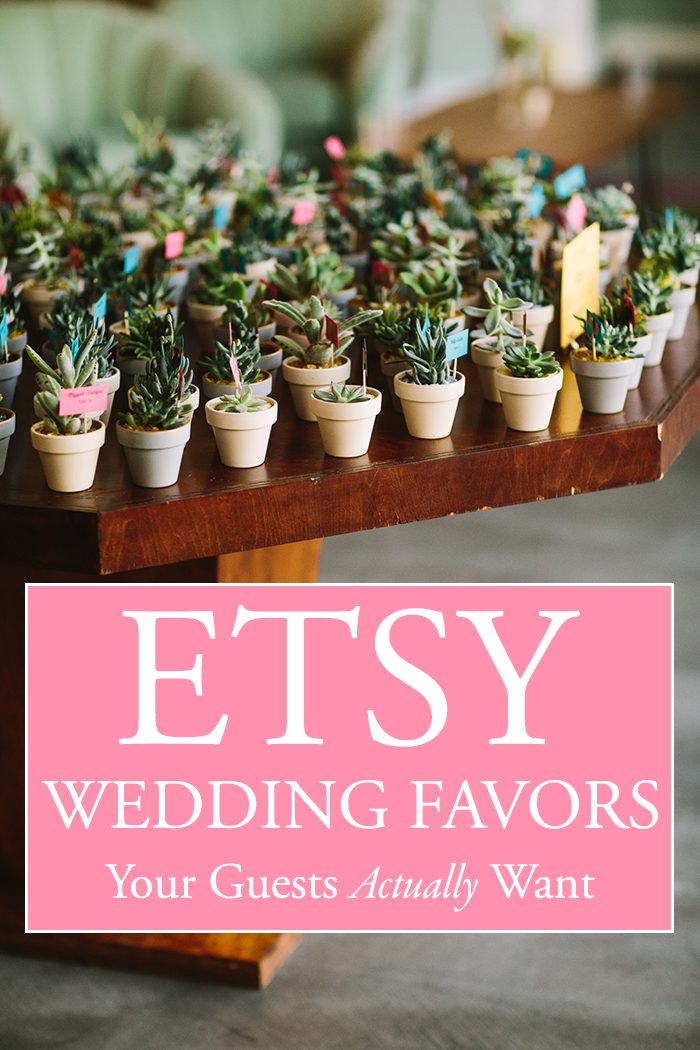 photo by Let's Frolic Together
Searching for the perfect way to thank your guests for their presence at your wedding? We've rounded up a selection of the best Etsy wedding favors that your guest will actually want to take home! From scented candles to temporary tattoos to extra virgin olive oil, choose the Etsy wedding favors that best fit your personality and wedding style!
Drinkware & Drink Accessories
Sweets & Spices
Plants & Seeds
Candles & Matches
Fun & Games
Love these Etsy wedding favors? Check out our other Etsy wedding picks!
The Best Etsy Bridesmaids Proposal Gifts for Popping the Question to Your Girls
The Best Etsy Save the Dates to Announce Your Wedding
The Best Etsy Wedding Cake Stands