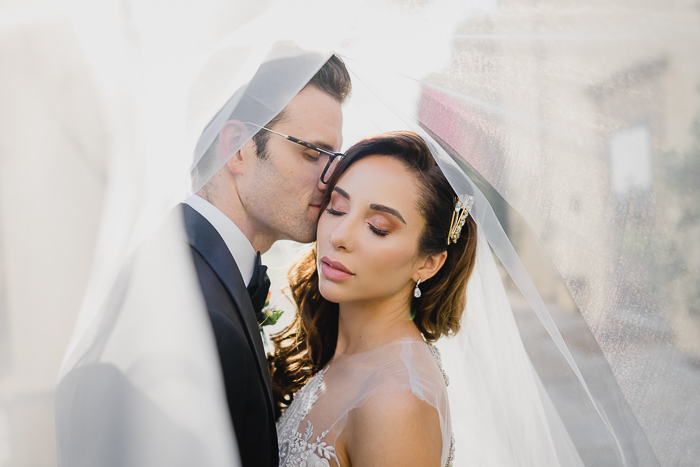 Looking forward to post-pandemic life, Julia and Brian wanted their wedding to be marked by the creativity, color, and radical change of the Renaissance. Their modern renaissance wedding was overflowing with spectacular details of fine art and old-world glam beautifully blended with modern elements. And what better way to host a weekend-long celebration with their closest loved ones than at the historic Villa Gamberaia.
Perched on top of a hill overlooking the city and the Tuscan countryside, their garden ceremony was brimming with lush florals by Tuscany Flowers, giving it a romantic and whimsical vibe. Showcasing a long table with a perfectly styled tablescape filled with colorful flowers, bowls of fruit, candlesticks in glass displays, and hanging chandeliers, their reception struck the perfect balance of opulence and quintessential Italian charm.
To top it all off, the celebration kept going with a post-reception after-party. With an incredible vendor team, stunning venue, and swoon-worthy color palette, this gorgeous destination wedding in Italy is one for the books. Scroll down to see every detail and precious moment captured by David Bastianoni. This is one of those dreamy weddings you'll definitely want to pin to your mood board.
The Couple:
Julia and Brian
The Wedding:
Villa Gamberaia, Tuscany, Italy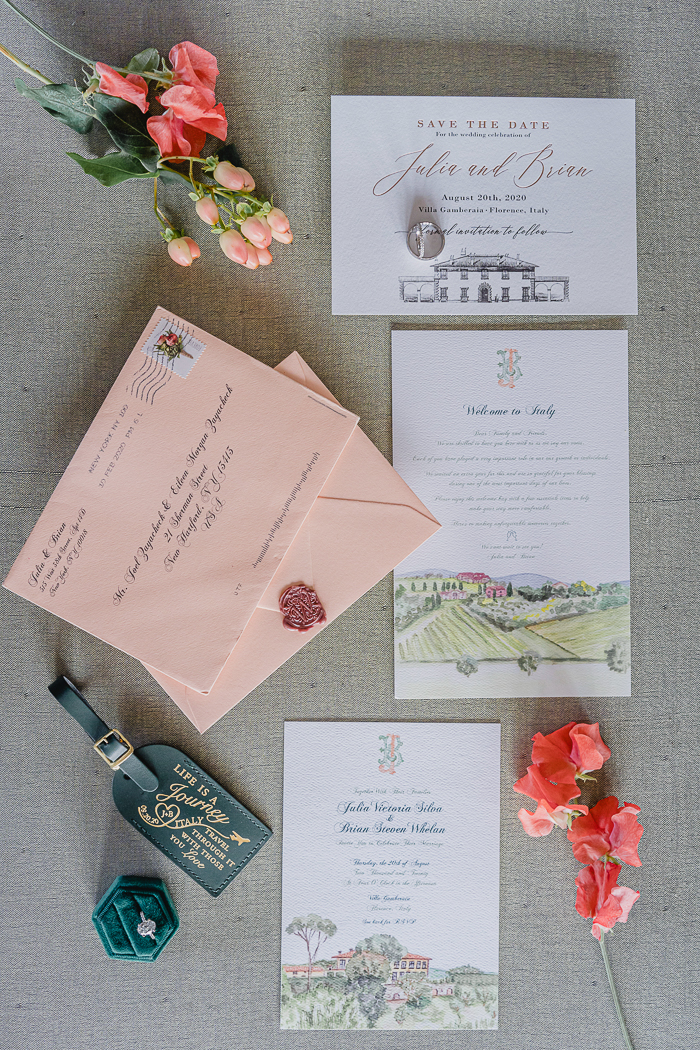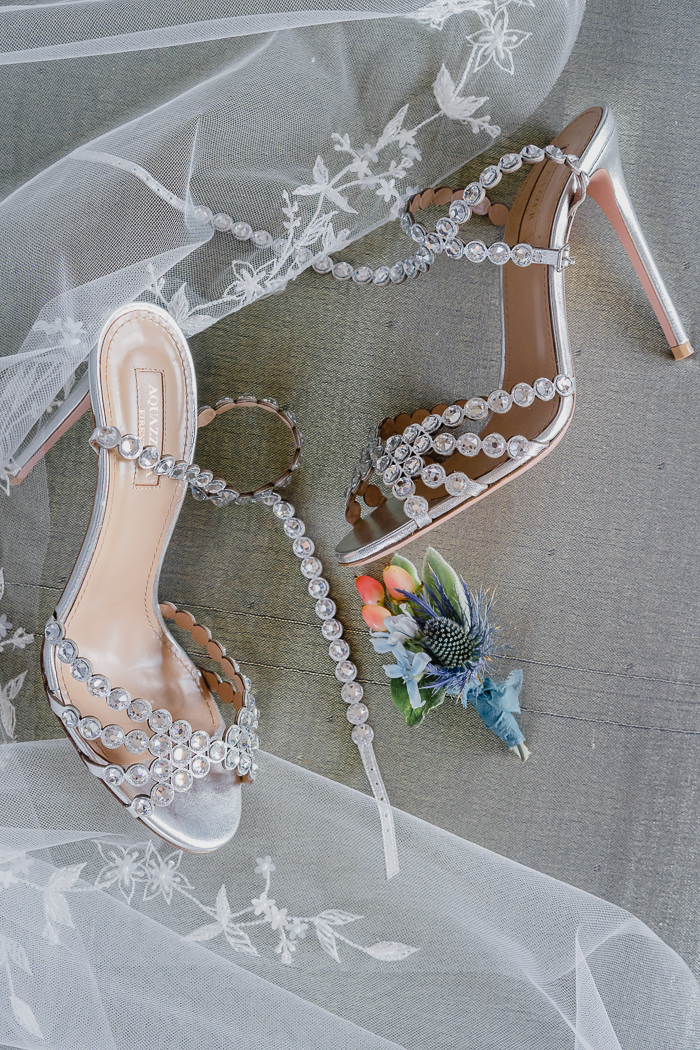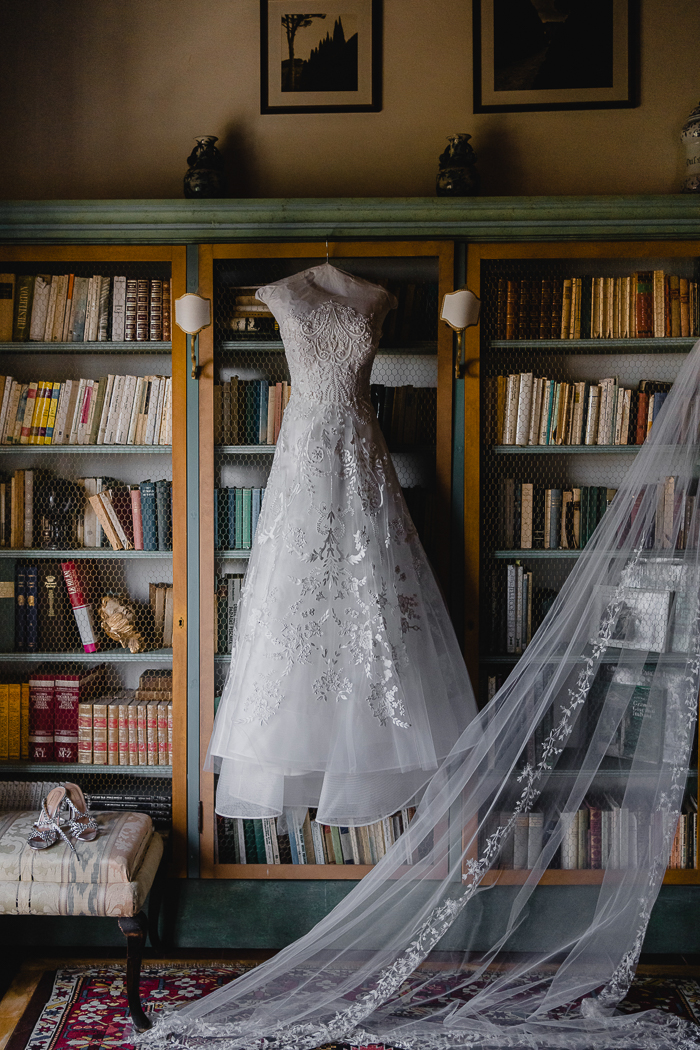 Junebug Members White Emotion On This Reimagined Modern Renaissance Wedding
The pandemic has changed the wedding landscape, but it's also given people time and space for a greater appreciation for travel, culture, and creativity. As a wedding planner, I loved the theme "A Modern Renaissance." Just like the creative change that happened during the Renaissance period, which was marked by major artistic developments, this wedding embodies that.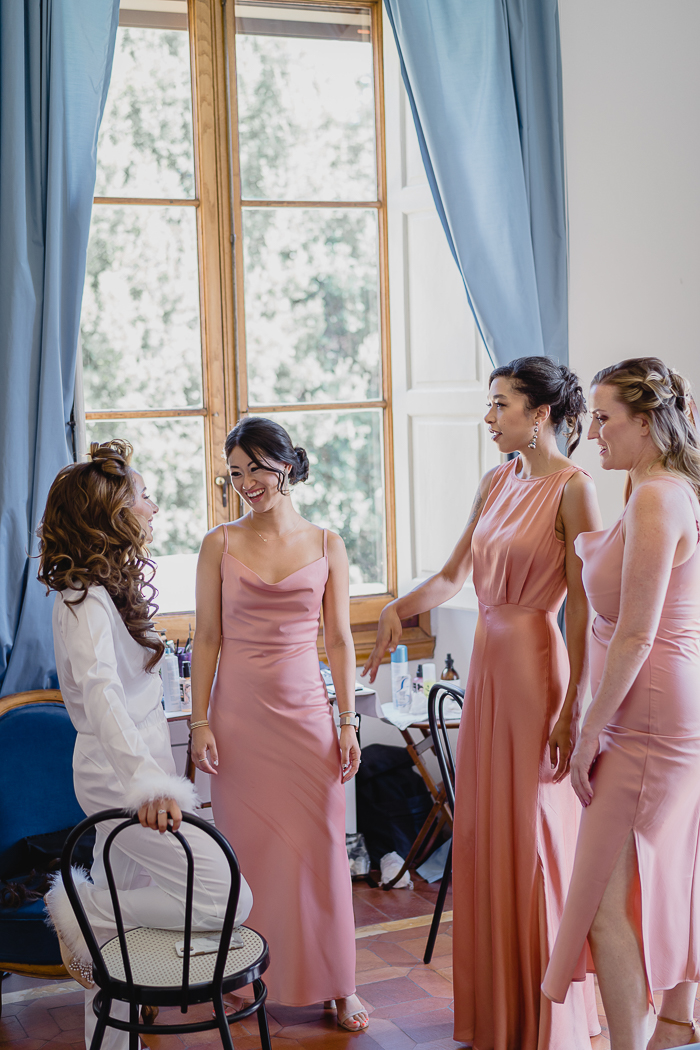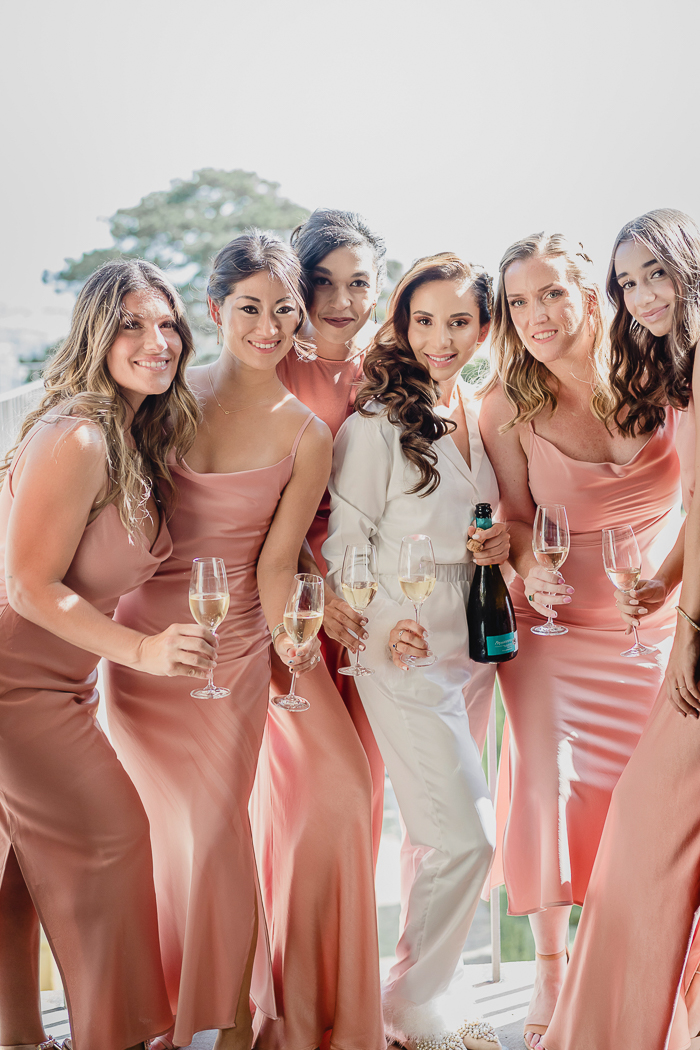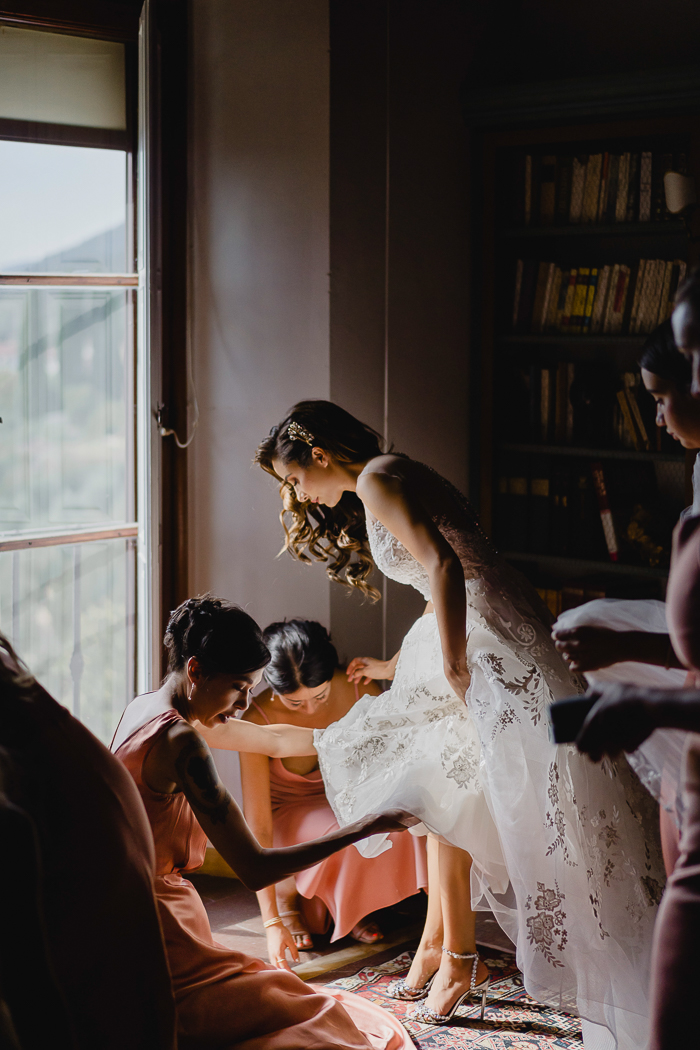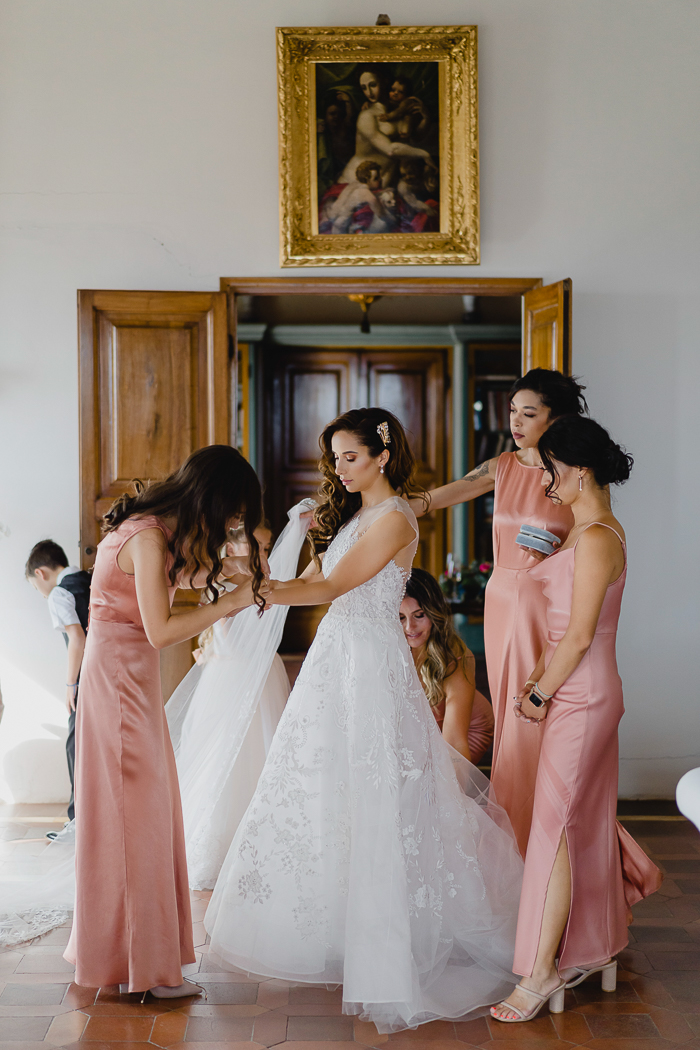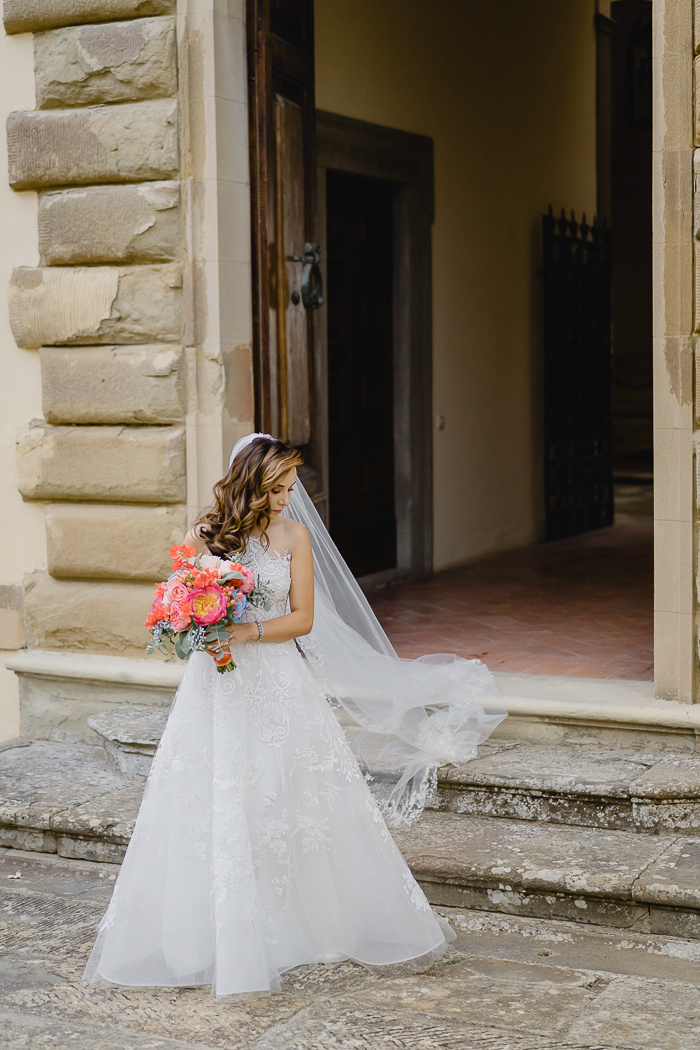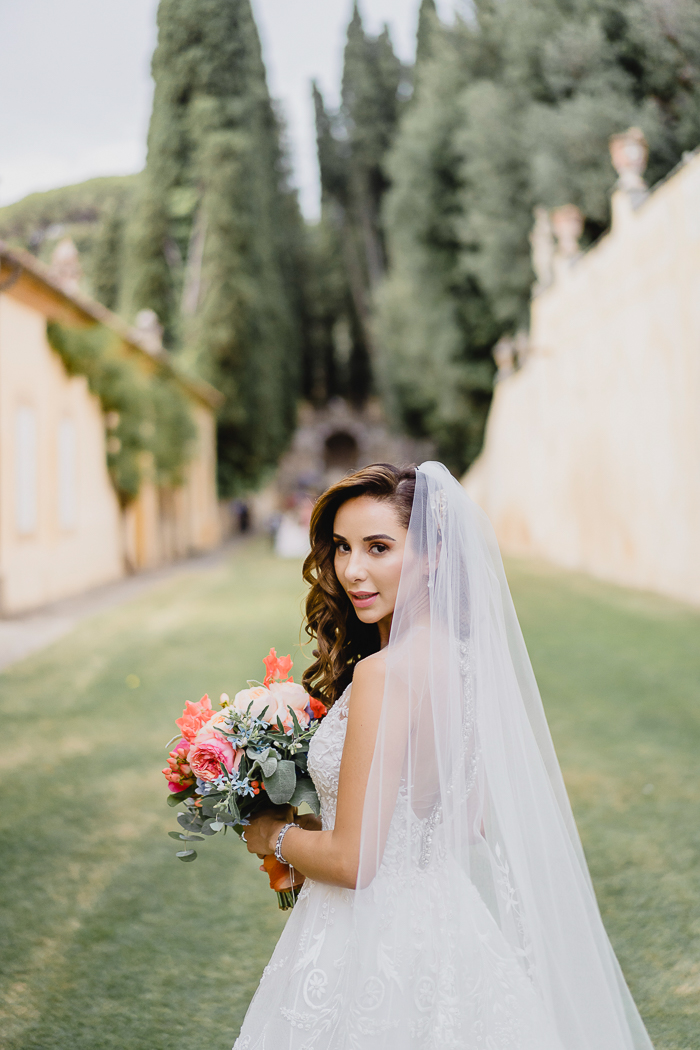 How A Romantic Vacation Led To Their Destination Wedding
We went on a couple's vacation to Italy, and there we hit a point of clarity in our relationship. We were driving through the rolling hills of Tuscany, the sun was rising, the fog was lifting from the vineyards, and of course, we were blasting Andrea Bocelli. At that moment, we looked at each other, and we just knew, "You're the one I want to do this with forever." So naturally, we wanted to go back to that place in Italy to share that love and moment of clarity with our closest friends and family.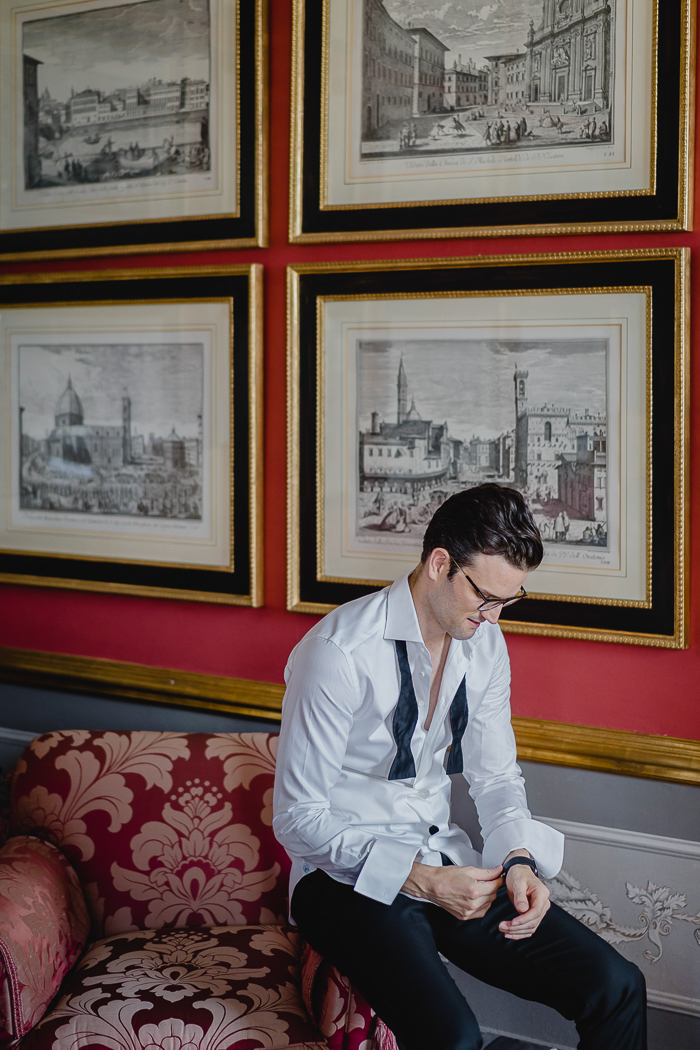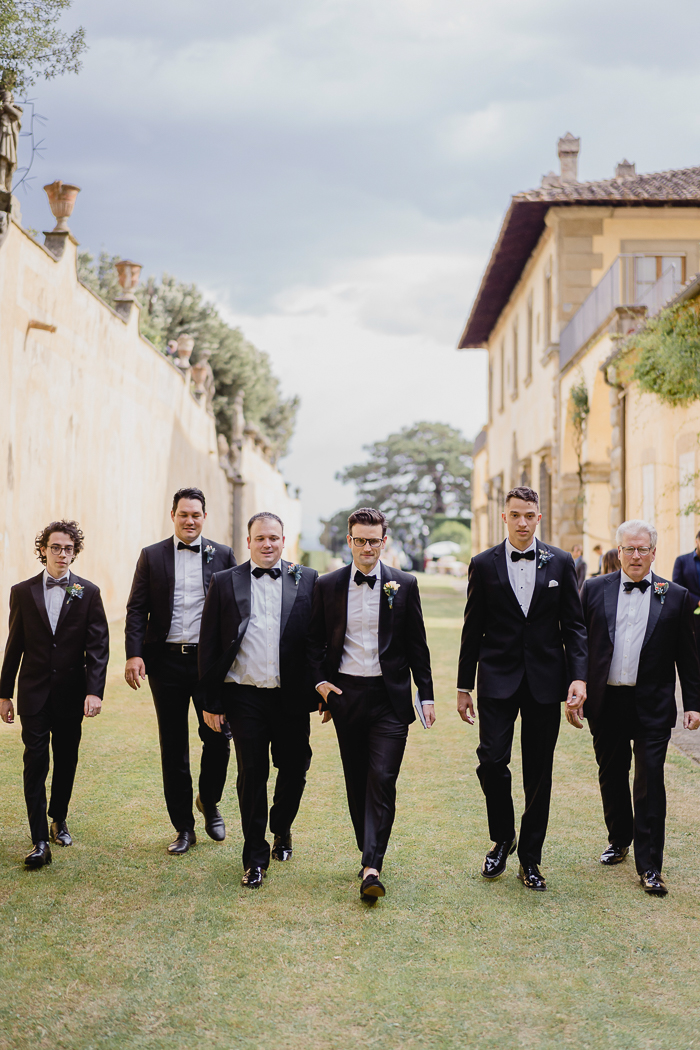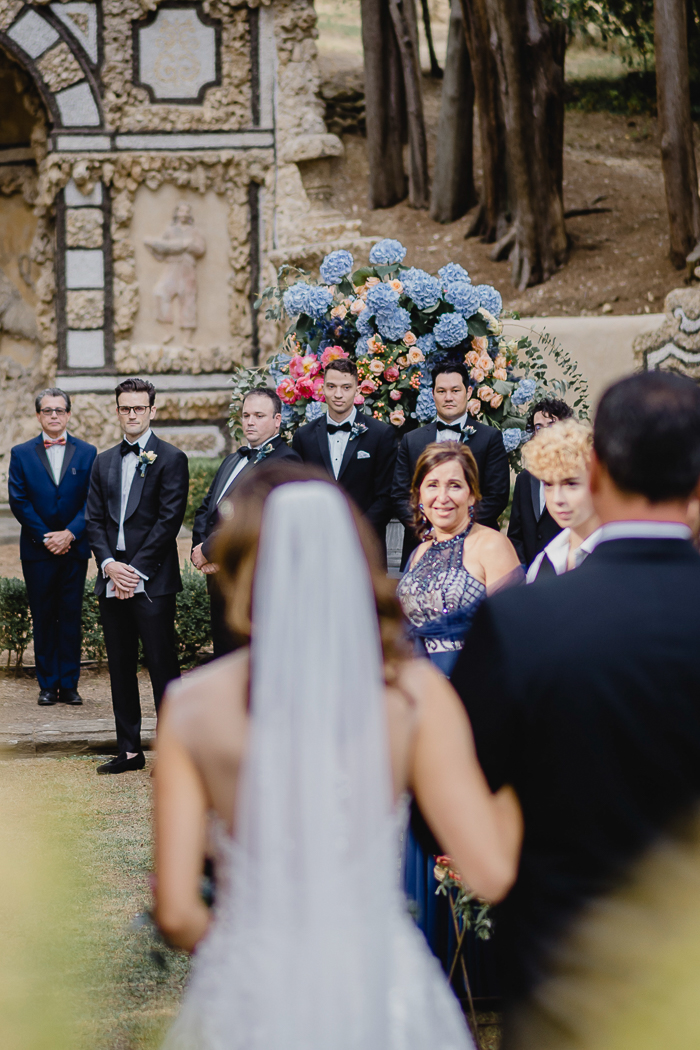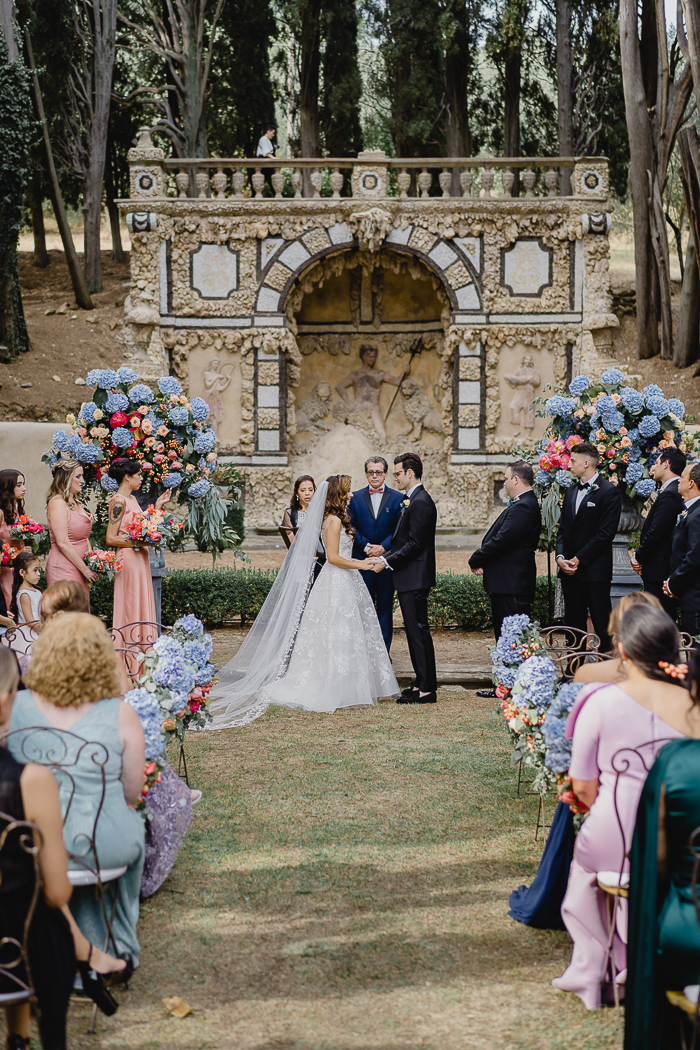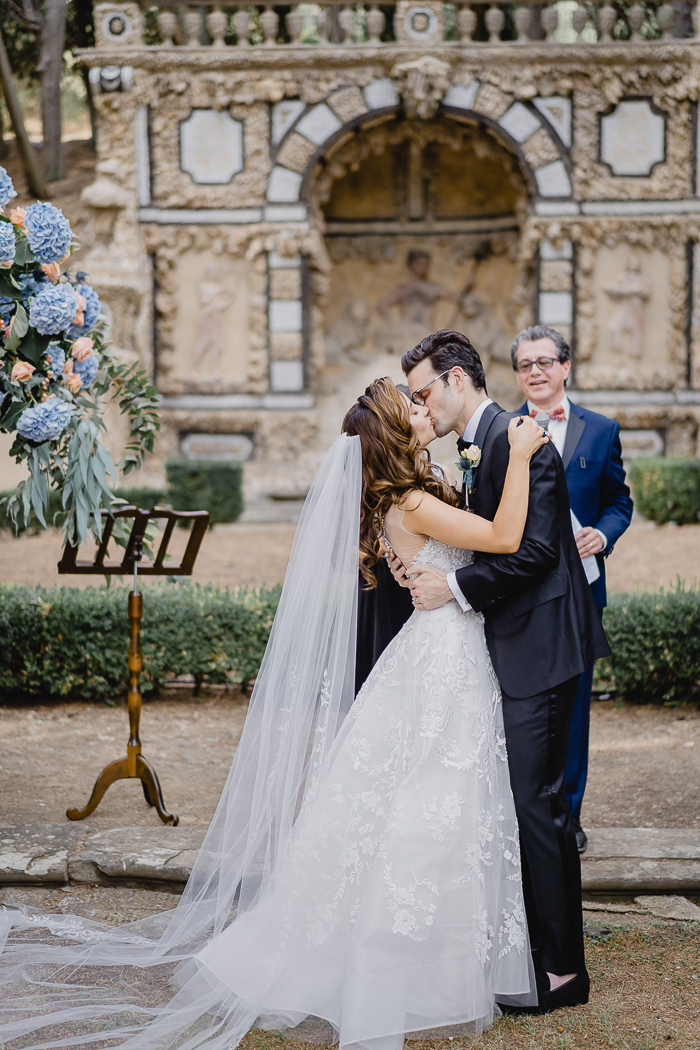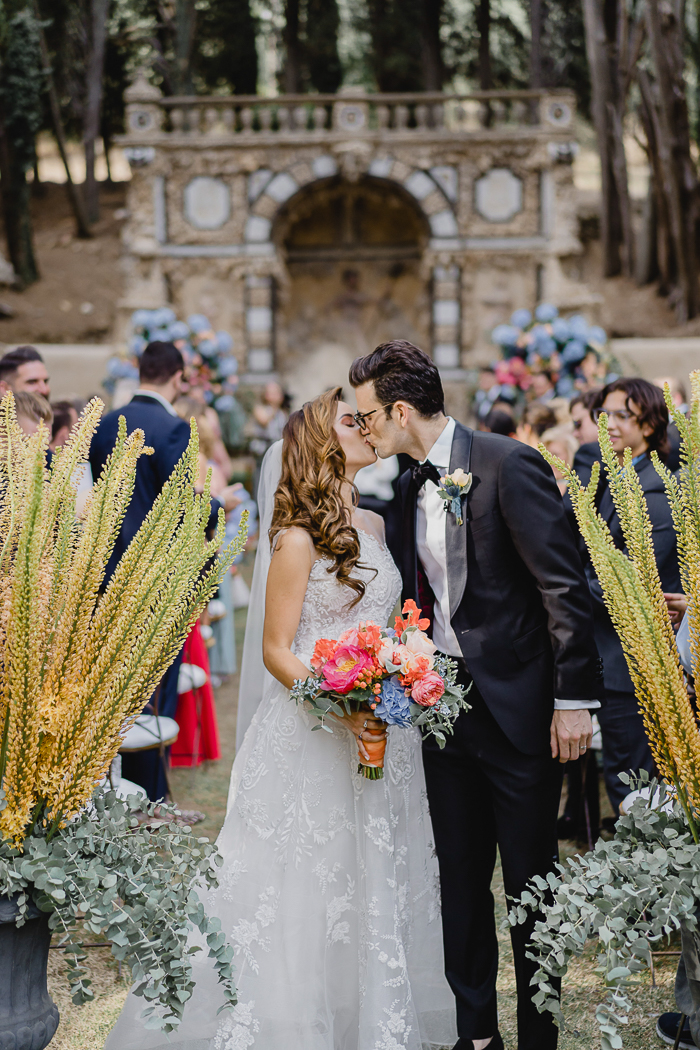 Using Their Wedding As An Excuse For A Three Day Vacation With Family & Friends
We loved that our wedding was not just a one-day affair but rather a three-day mini-cation for our closest friends and family members to meet each other before celebrating our love together. After the wedding, we had many people who didn't know each other before exchanging numbers and making plans for future travels beyond the wedding.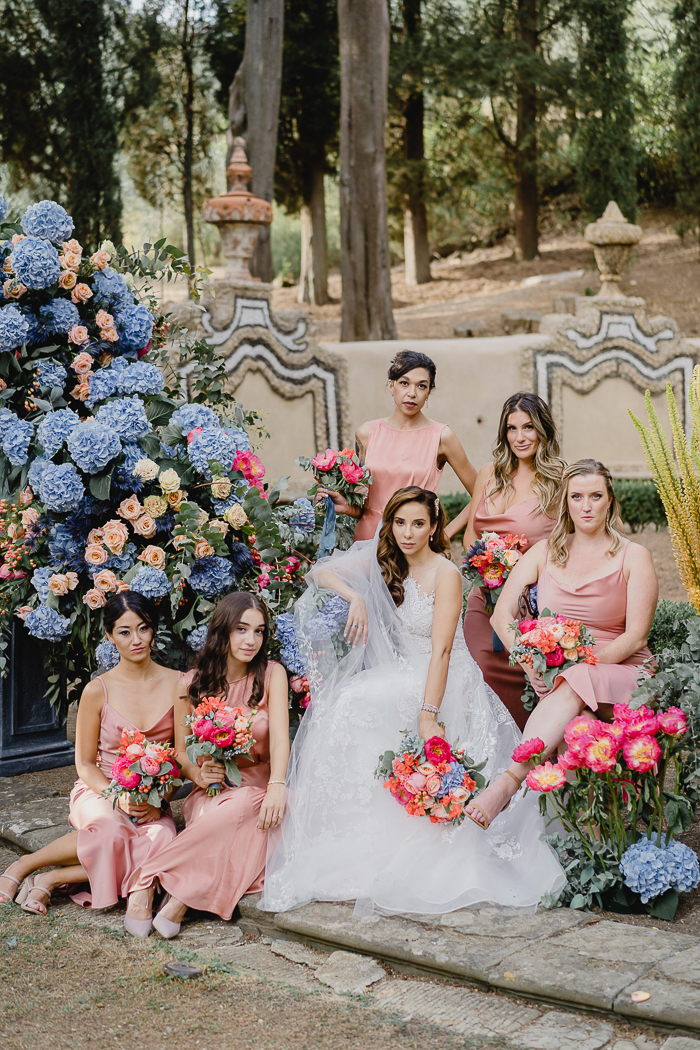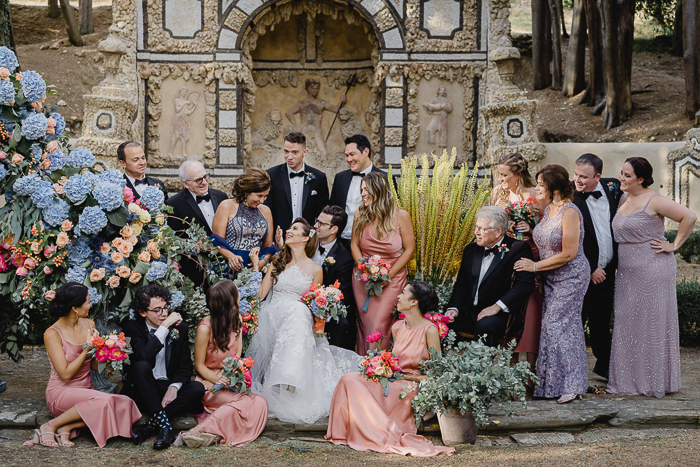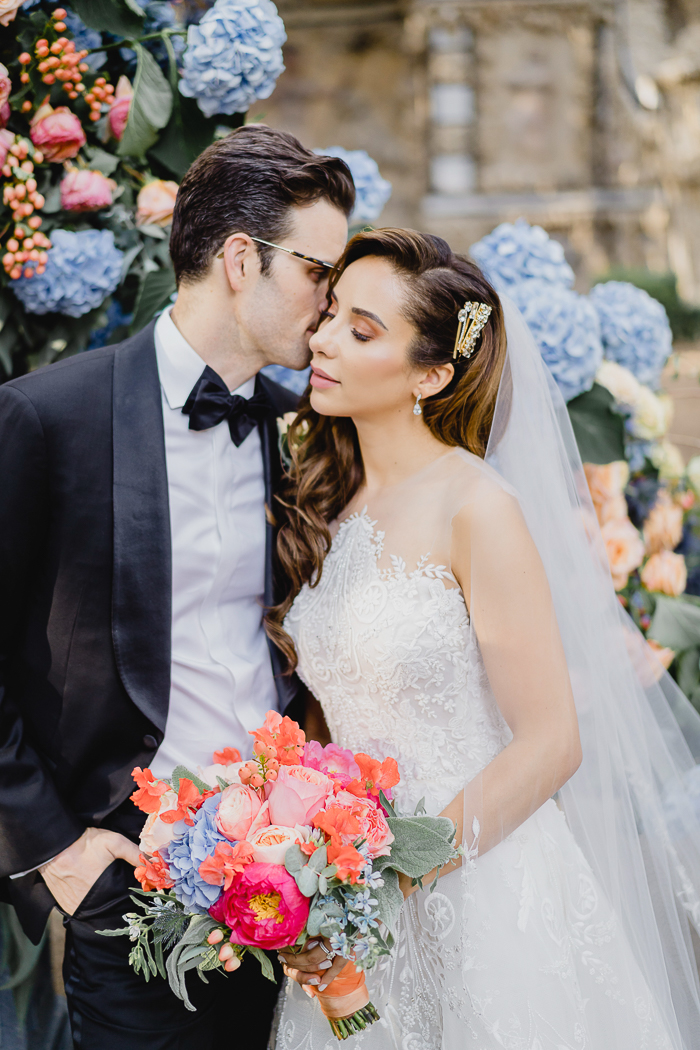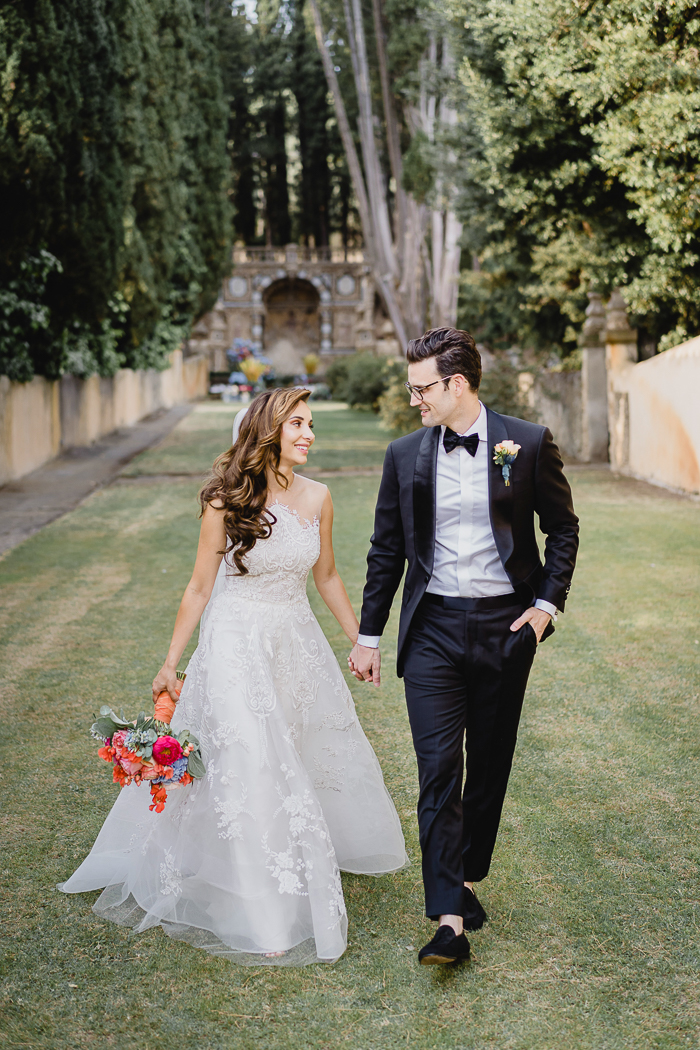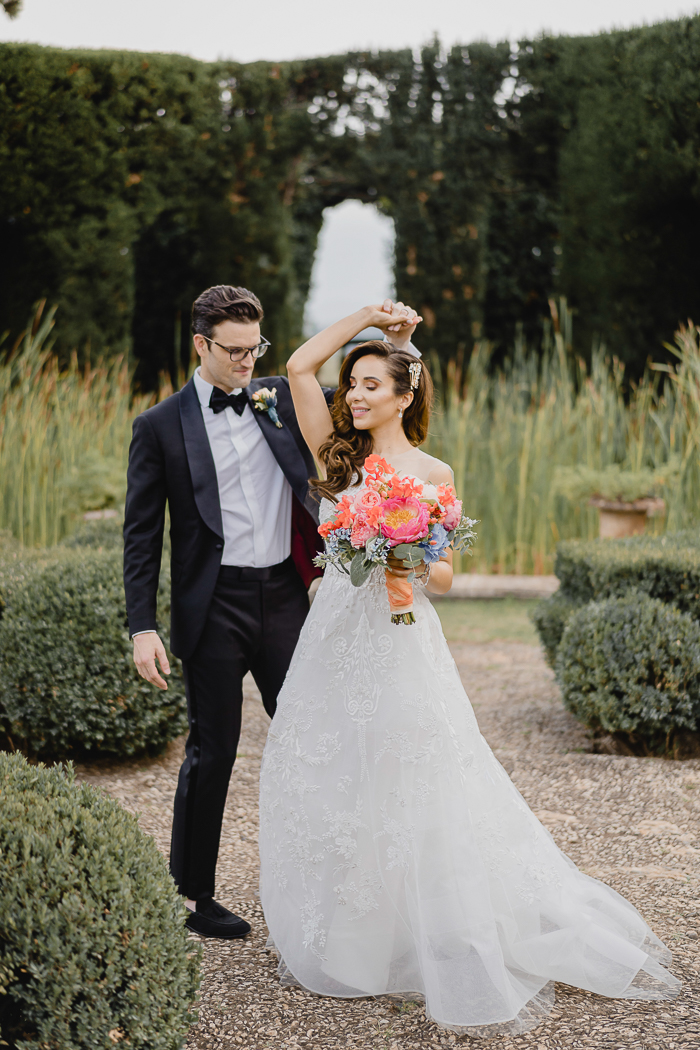 Supporting Local Business and Women-Owned Companies
We wanted to support local businesses and small women-owned companies in the United States for our save the dates, invitations, and gifts. Etsy and word-of-mouth were helpful in finding vendors who understood our ideas.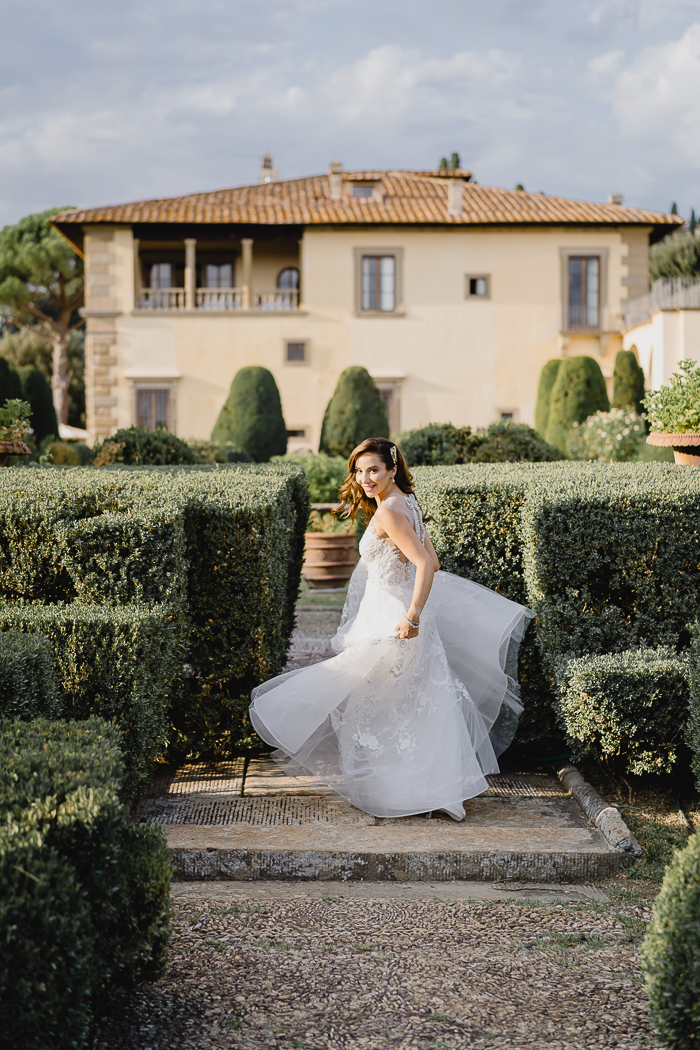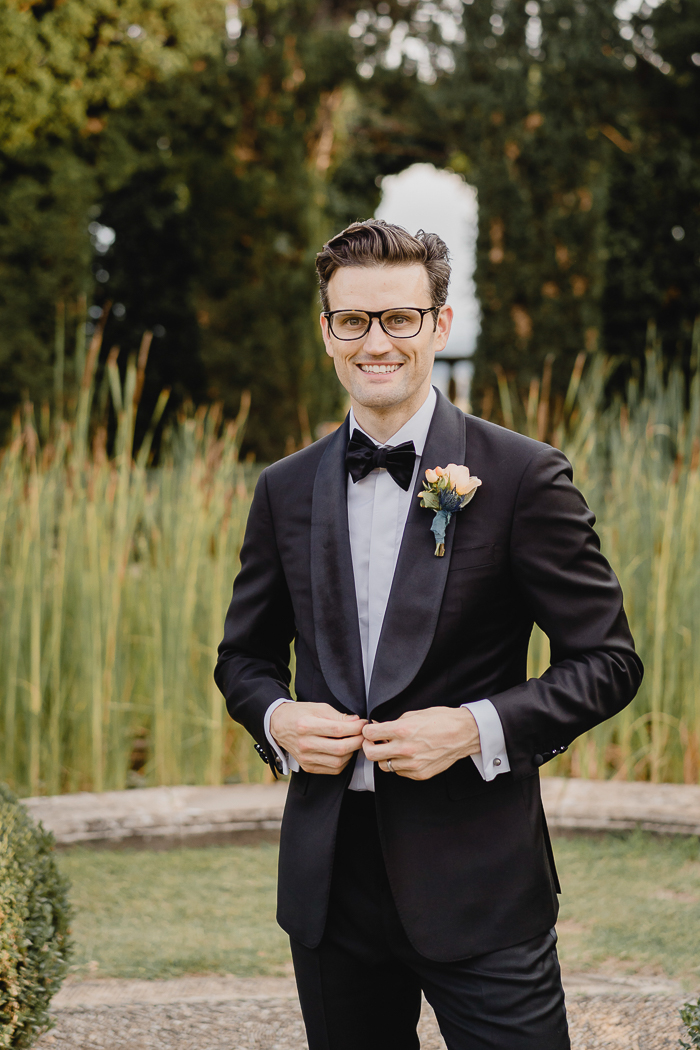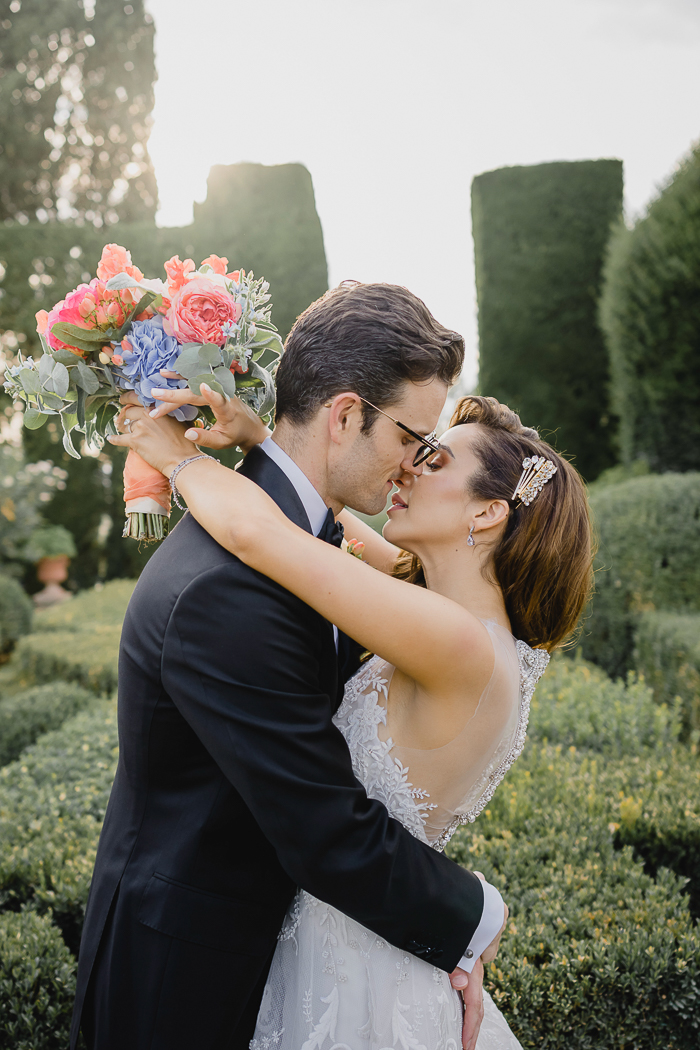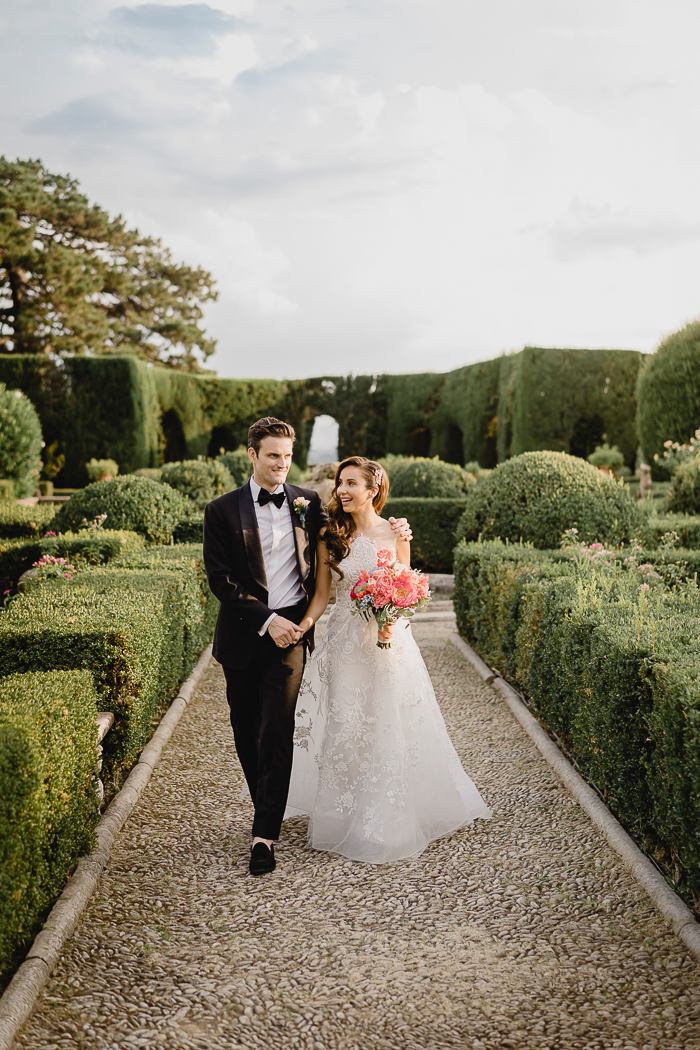 Wedding Advice: Hire A Planner And Leave It To The Pros
We wouldn't have been able to plan our wedding without a planner. Both Brian and I were very busy with work in New York City. We are very creative people, but planning an event was not our forte. We relied heavily on our wedding planner's recommendations for the flowers and the venue. Having a vendor who lived in the country of our destination wedding and worked with the local vendors was key for us.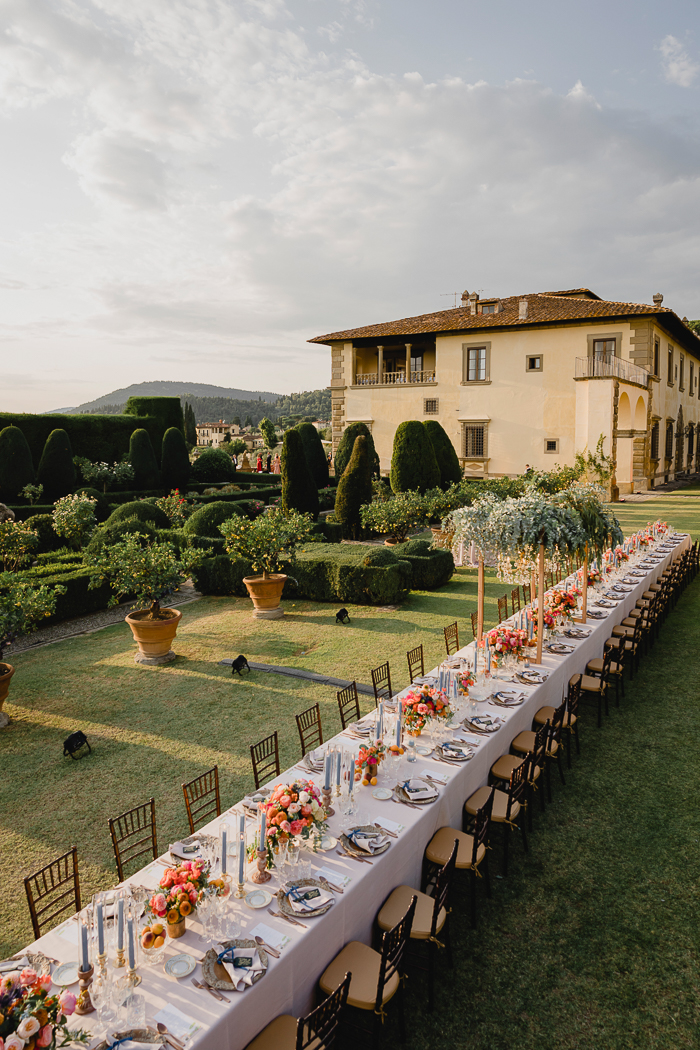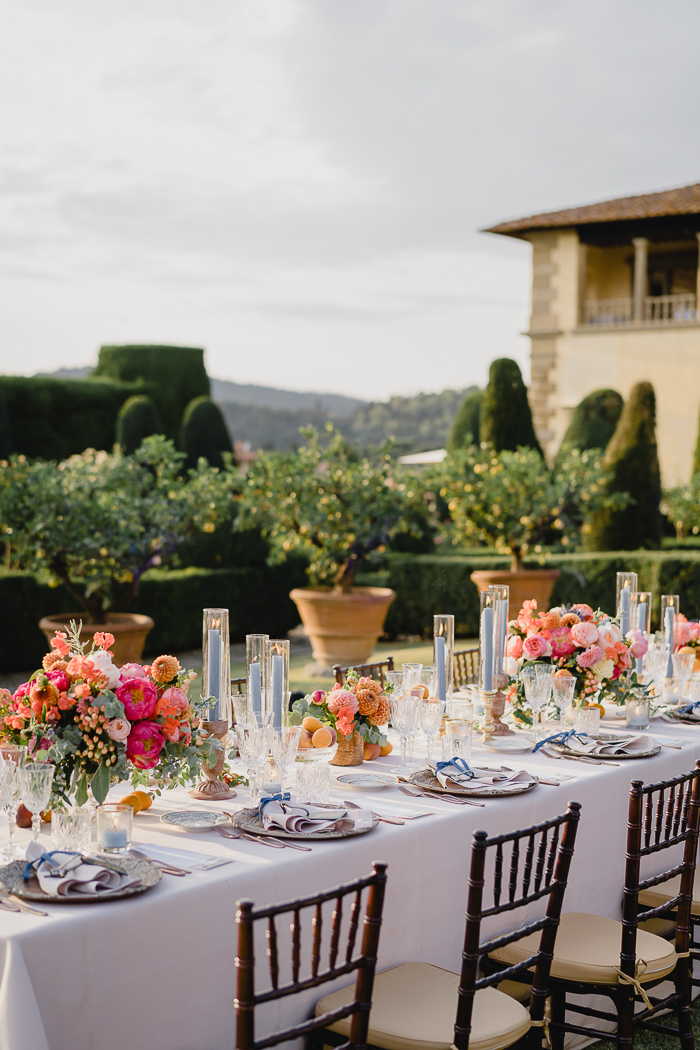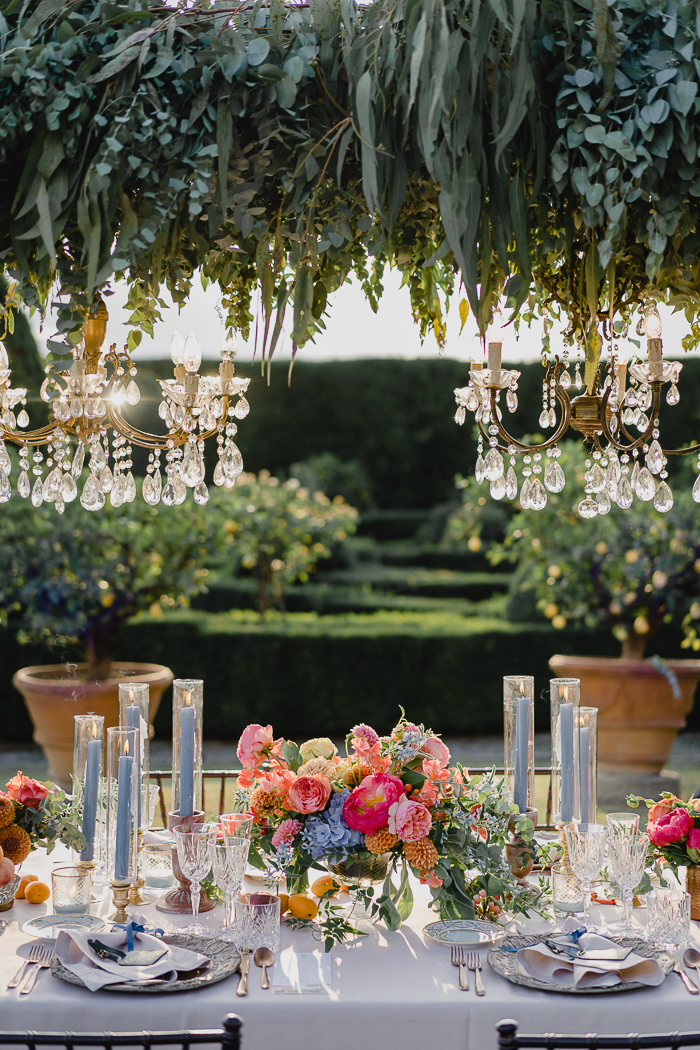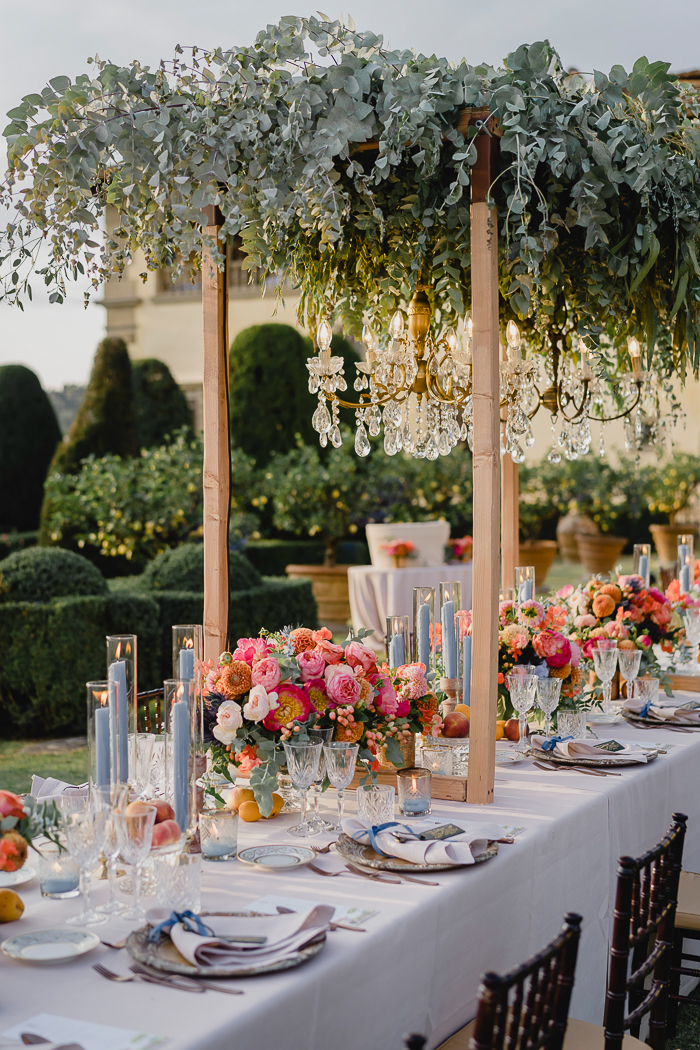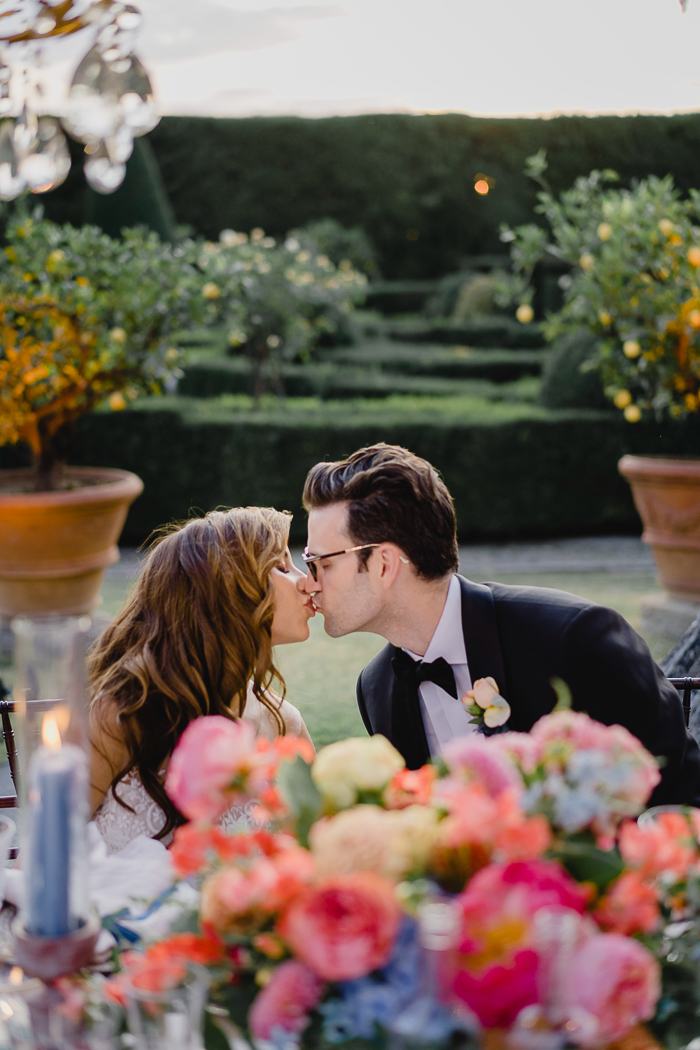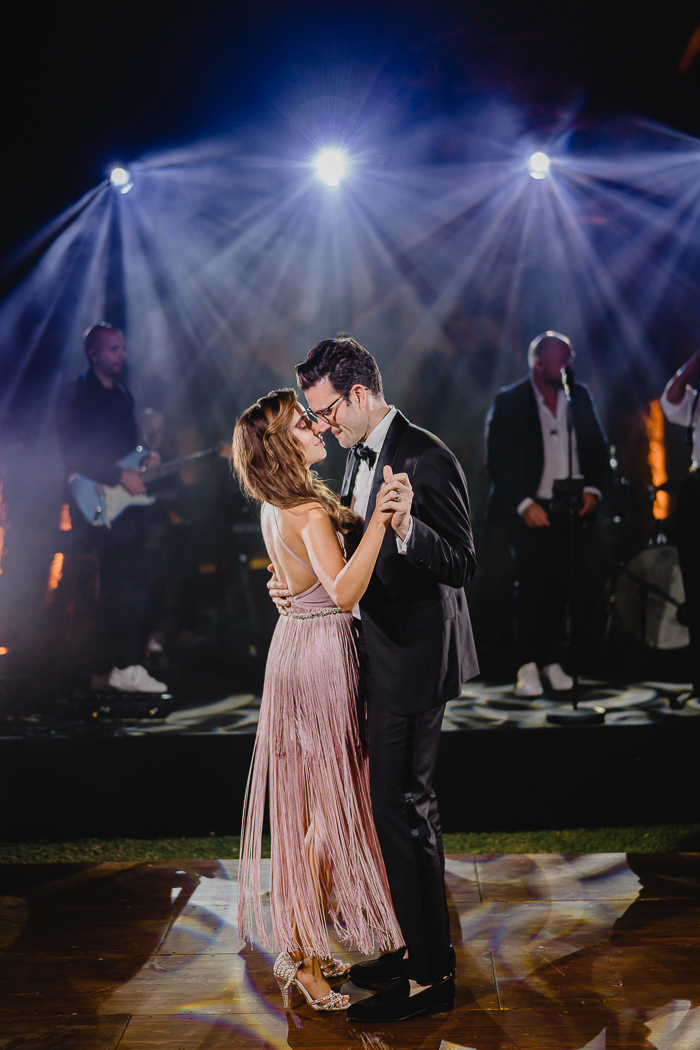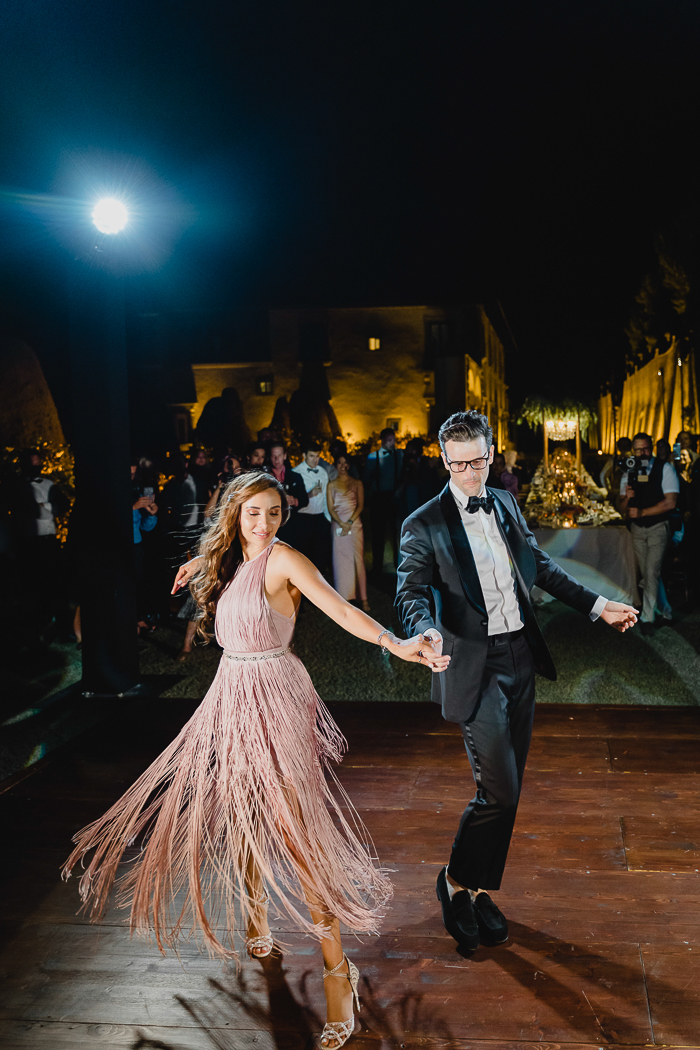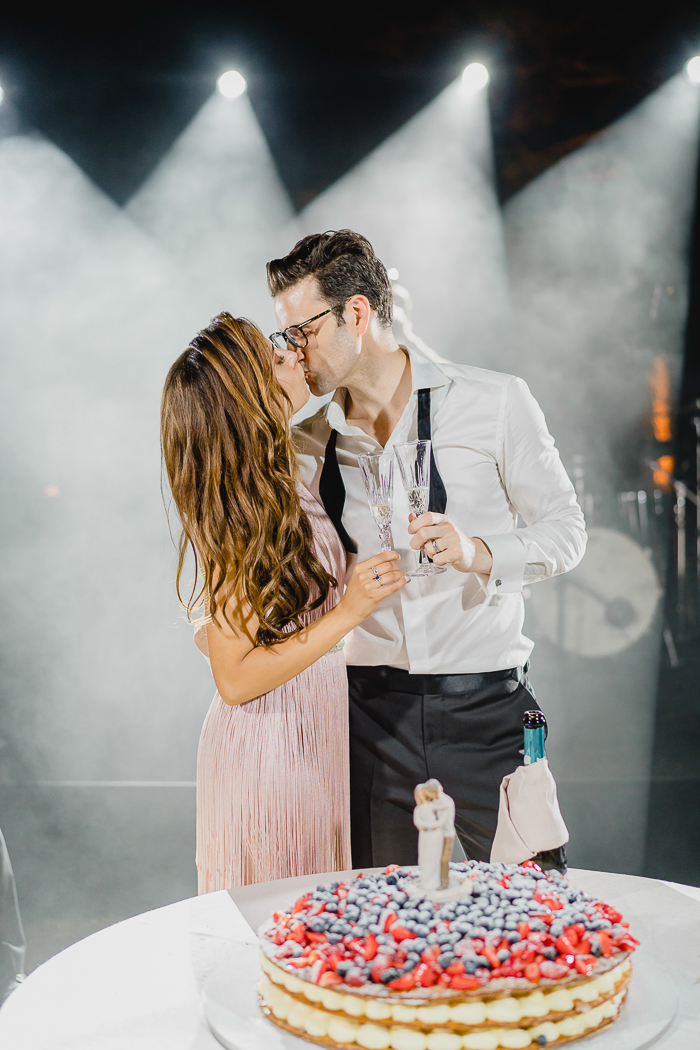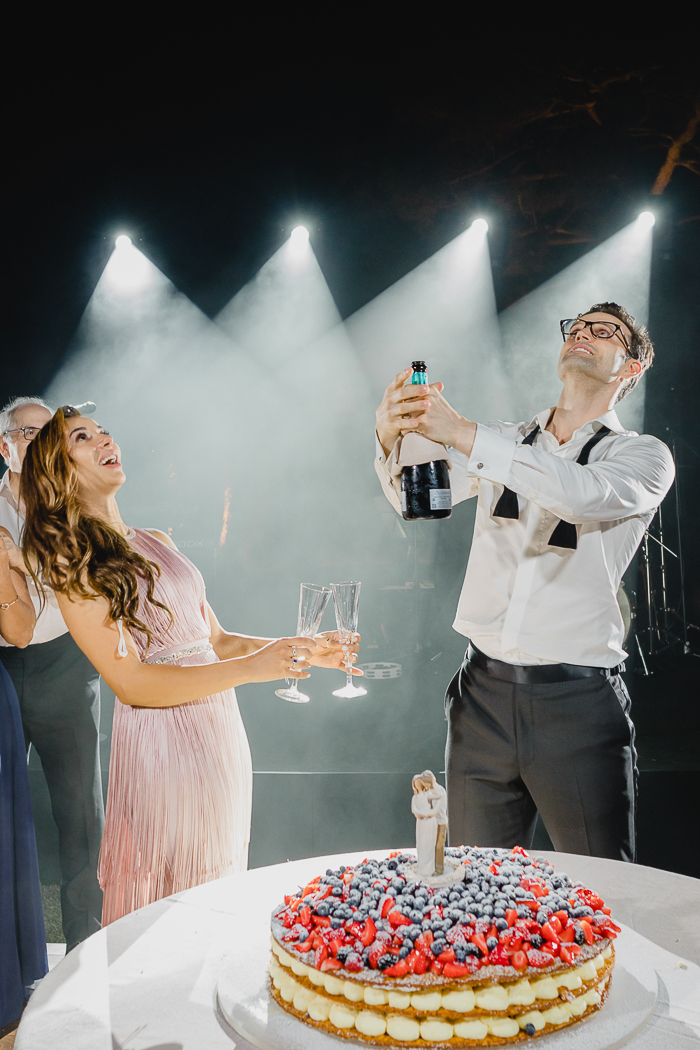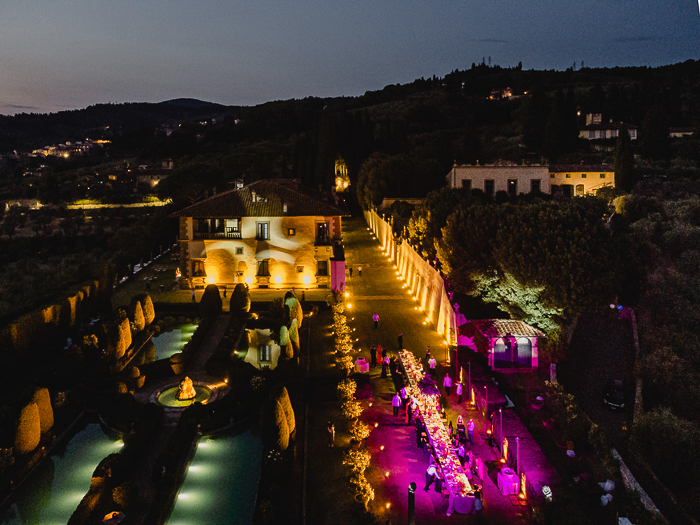 Congratulations to Julia and Brian on their gorgeous and glam modern renaissance wedding. Big thank you to David Bastianoni for capturing all the happy memories the couple can look back on for years to come. And a special shoutout to Junebug members White Emotion for sharing this stunning wedding with us. To see more of their work, check out their profile in our directory of wedding planners from around the world.
For Julia and David, hiring a wedding planner was critical to the success of their destination wedding planning journey, making it a seamless and smooth process. With the expertise of a local planner and the right team, you and your partner will have all the support you need.