From ceremony backdrops to centerpieces, Etsy is one of our favorite places to search for unique wedding décor. One thing you may not have thought to shop for on Etsy is your wedding invitation suites. Whether you're looking for simple yet elegant typography, custom calligraphy, vintage-inspired botanical prints, or modern watercolor illustrations, there's an Etsy designer for you. Because we love sharing our favorites, we've rounded up the 10 best Etsy shops for wedding invitation suites.
*This post contains affiliate links, which means we might make a small commission if you end up purchasing a product from one of our sponsors! Thanks for your support!
The Fabled Papery
However you envision your fairy tale wedding, The Fabled Papery will introduce your guests to the event with every bit of style and flair you can fit in an envelope. Shop owners Glen and Jessica, a talented husband and wife graphic design duo, create every piece of stationery to reflect the cherished romance of a wedding day.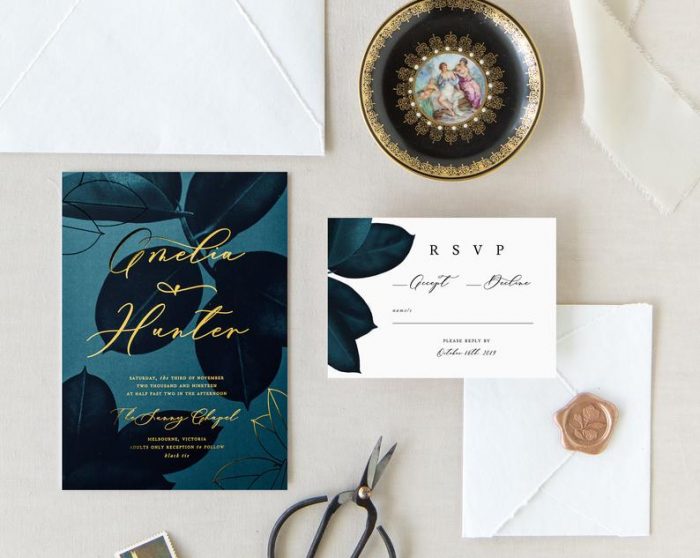 Dark and Luxe Deco Wedding Invitation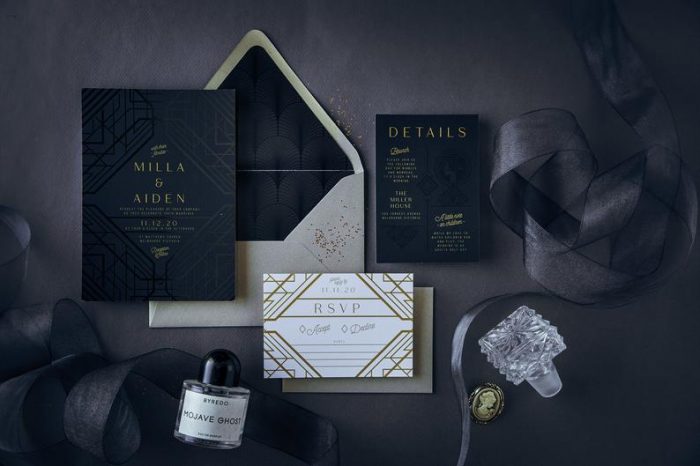 Navy Wedding Invitation Suite via Etsy
Dried Palms Desert Wedding Invitation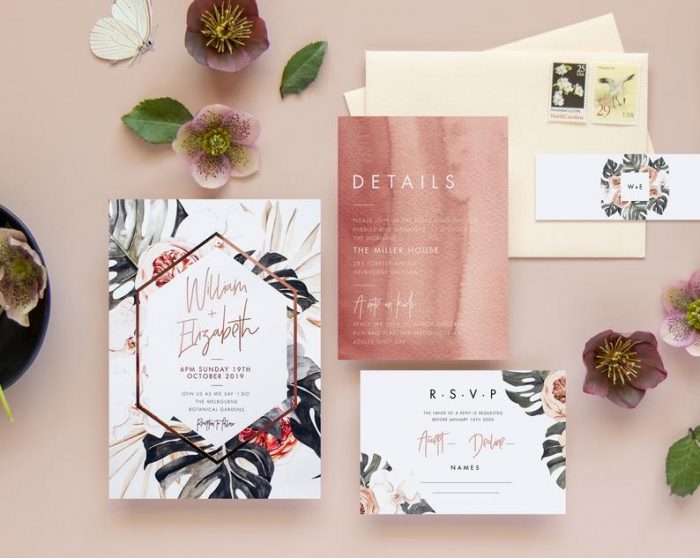 Forest Green Gold Foil Wedding Invite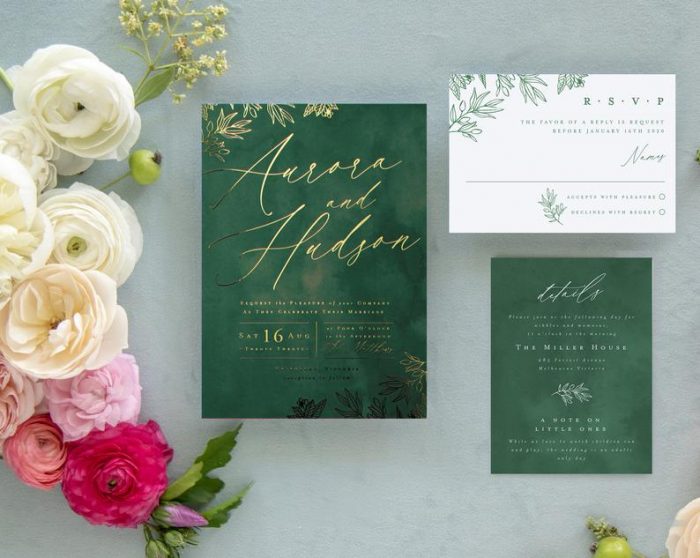 Classic Simple White Wedding Invitation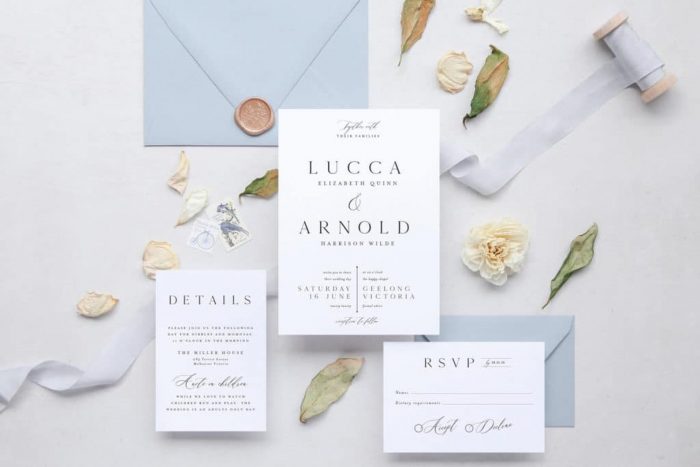 Mediterranean Lemon Wedding Invitation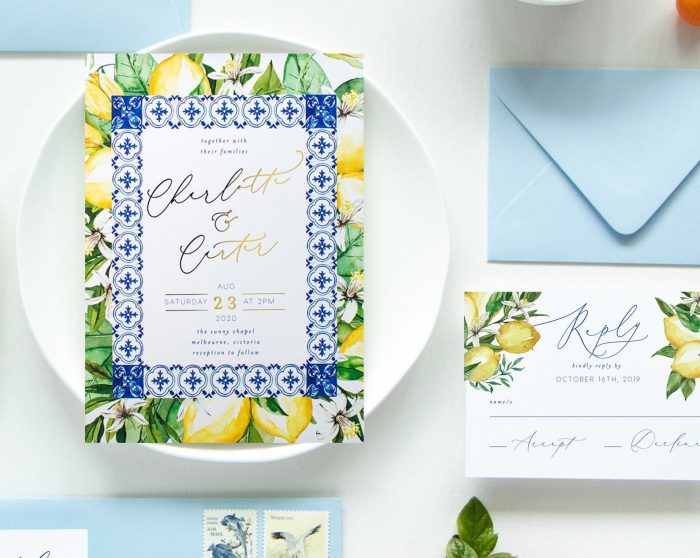 C'est La Vie Invitations
Got a destination wedding in your future? Announce the adventure with C'est La Vie Invitations, stationery created to highlight exciting locations around the world. Whether you're headed to Scotland or Mexico, Palm Springs or Santorini, these wedding invitation suites sweeten the experience for your guests from the start!
Ireland Dublin Cliffs of Moher Irish Destination Wedding Invitation
Destination Wedding Invitation Mexico San Miguel del Allende
Destination Wedding Invitation Tuscany Florence Italy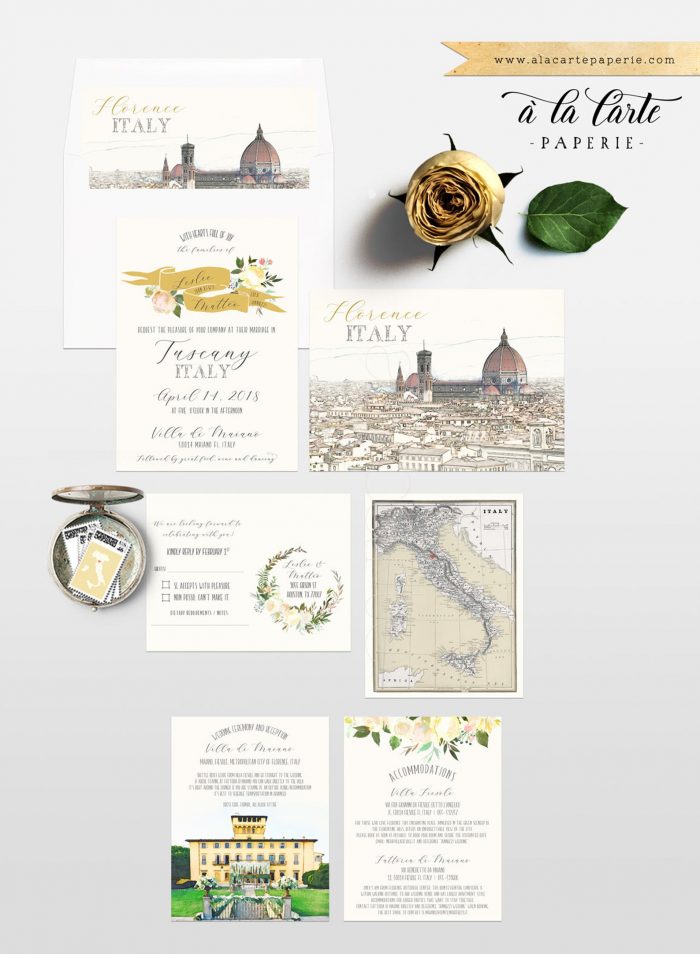 Destination Wedding Invitation Seattle Washington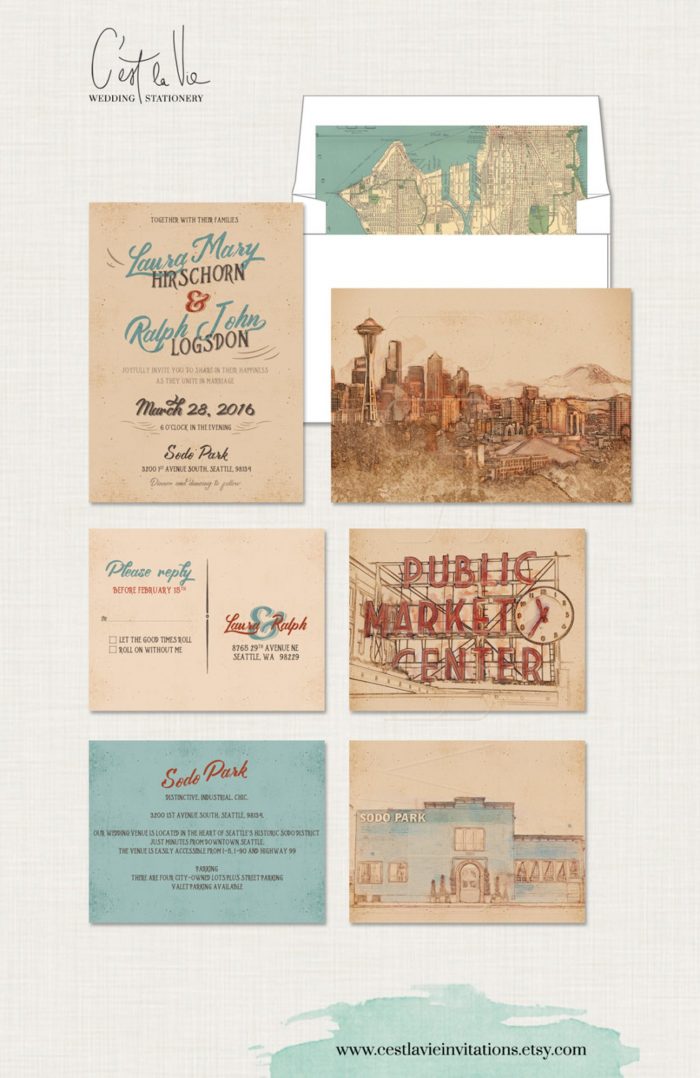 San Francisco California Illustrated Wedding Invitation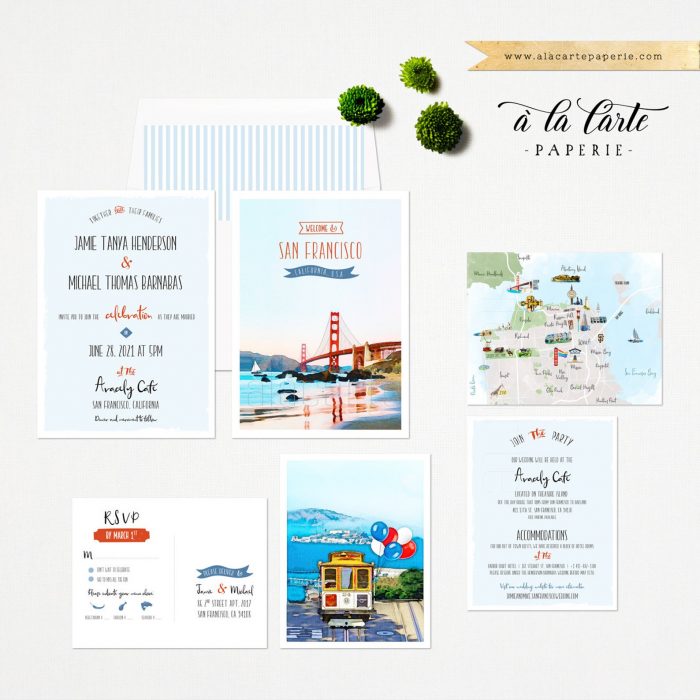 Santorini Greece Custom Wedding Invitation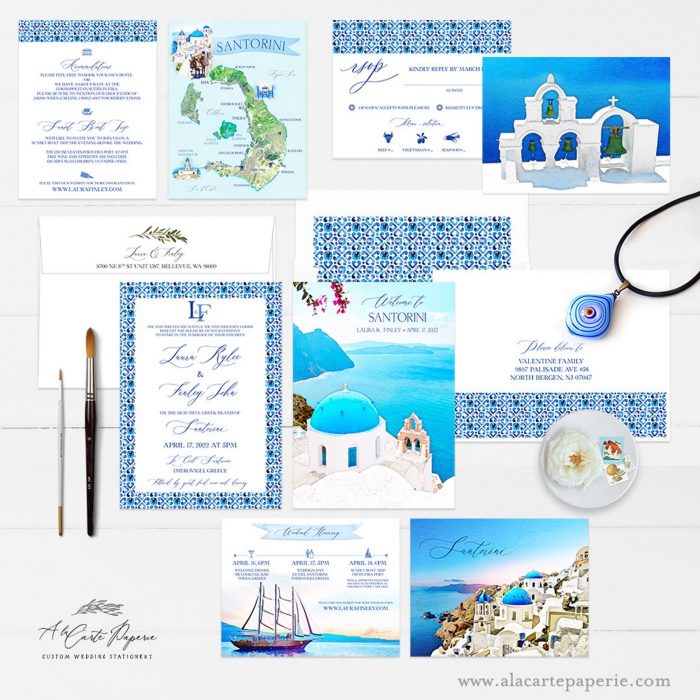 Puerto Rico Destination Wedding Invitation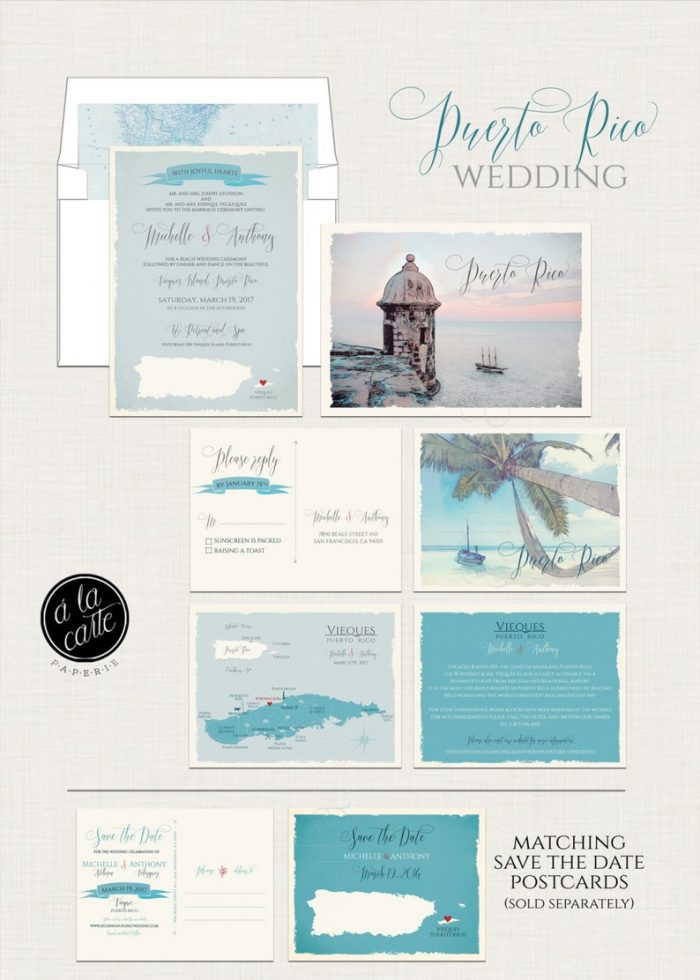 By Invitation Only
Do you consider yourself a bit non-traditional? Or maybe a bit more modern? If so, then By Invitation Only is the Etsy shop for you. Based out of Des Moines, Iowa, most of the invites that you will find in the shop feature bold calligraphy, vellum, and minimal designs.
Jessilyn Wedding Invitation Suite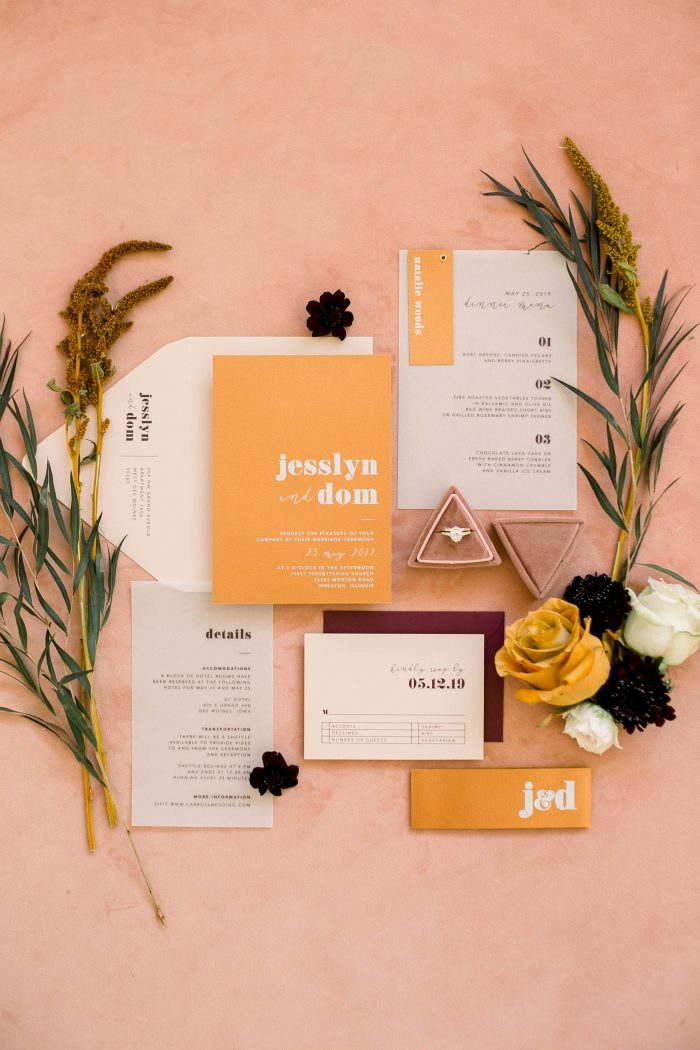 Wrenn Boho Wedding Invitation Suite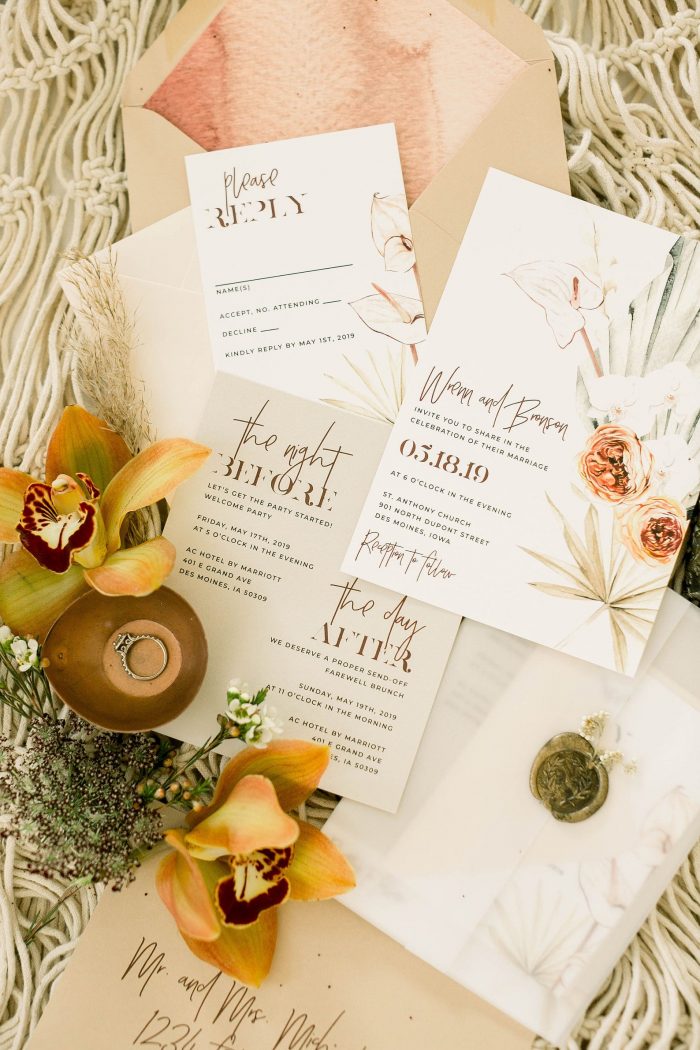 Charlotte Wedding Invitation Suite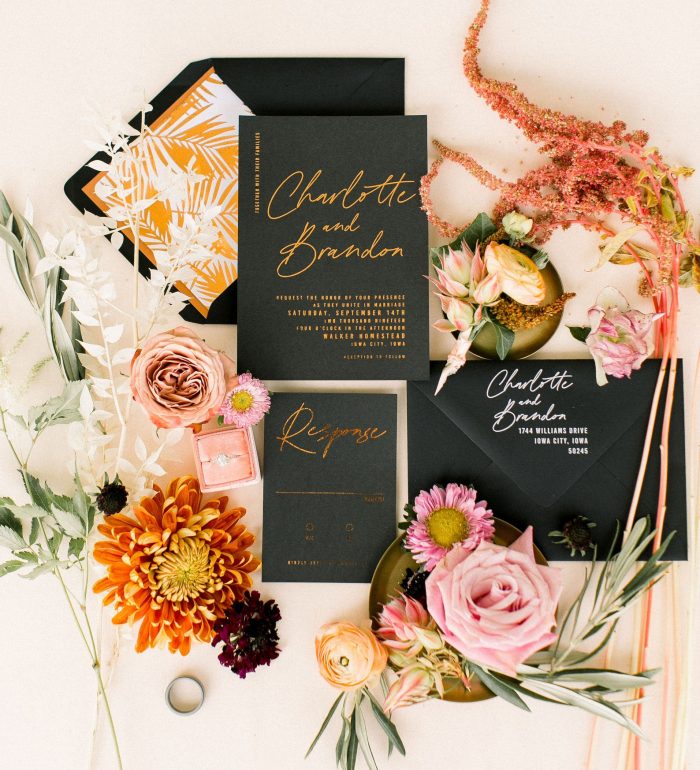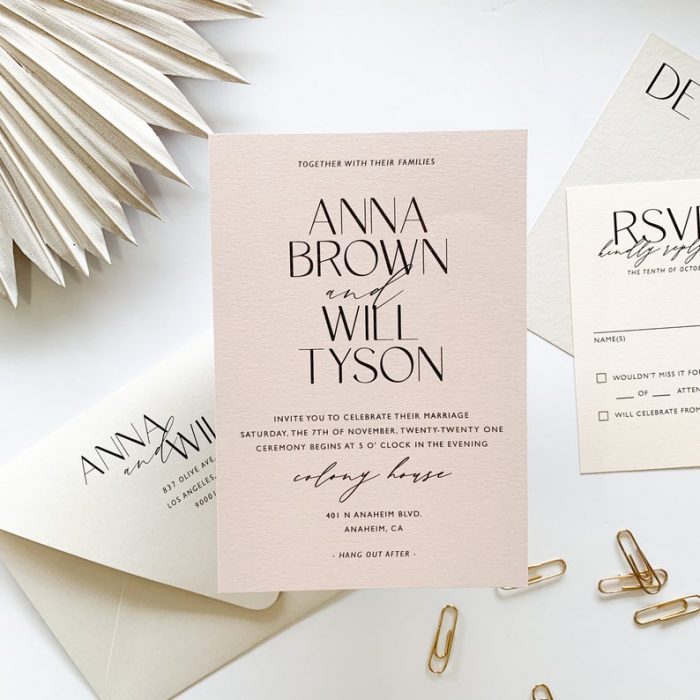 Kalyse Floral Watercolor Wedding Invitation Suite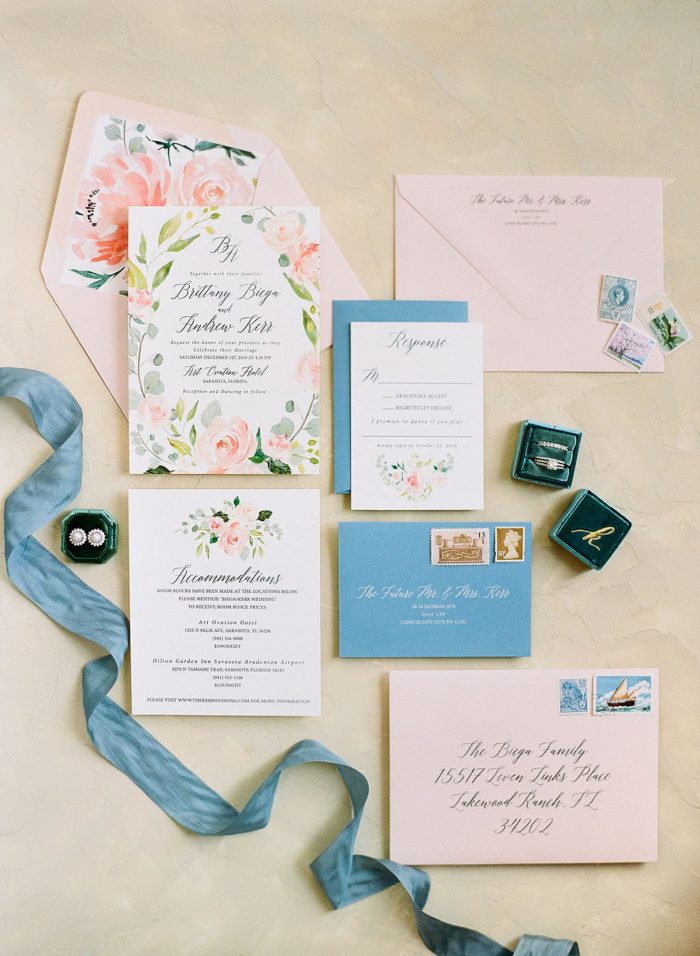 Chelsea Wedding Invitation Suite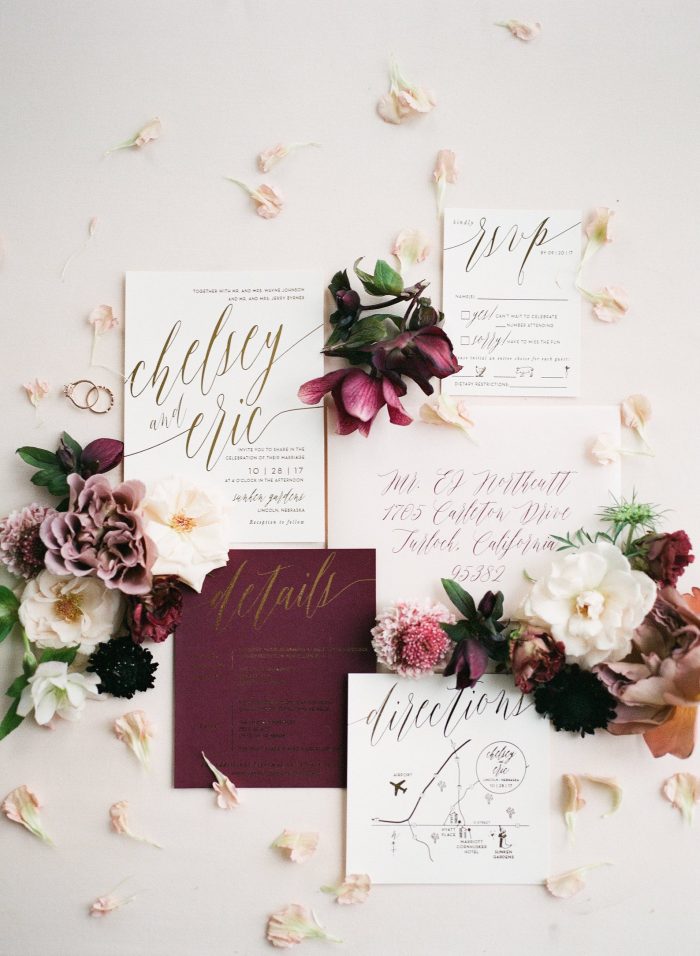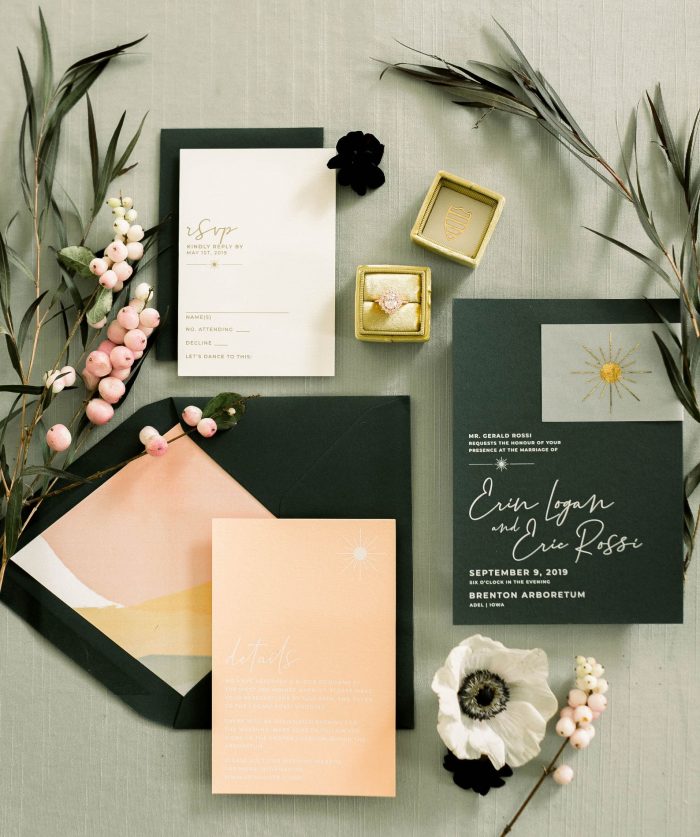 DIY Paper Boutique
Botanical-inspired weddings have been all the rage recently, and we don't see them going away anytime soon! Luckily, DIY Paper Boutique has some of the prettiest floral-adorned invites we've ever seen. No matter your favorite blooms or wedding color palette, shop owner Haleigh Woolsey has something to fit your unique wedding style.
Faux Gold Blossom Wedding Invitation
Siena Boho Fall Wedding Invitation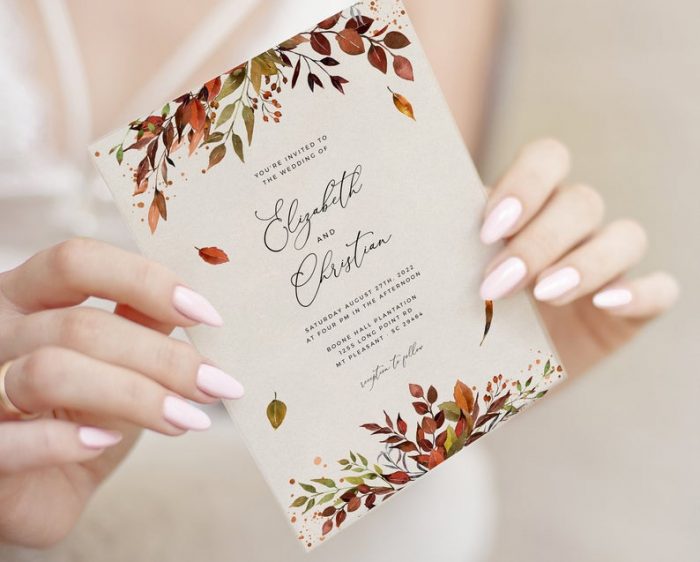 Marci Geometric Wedding Invitation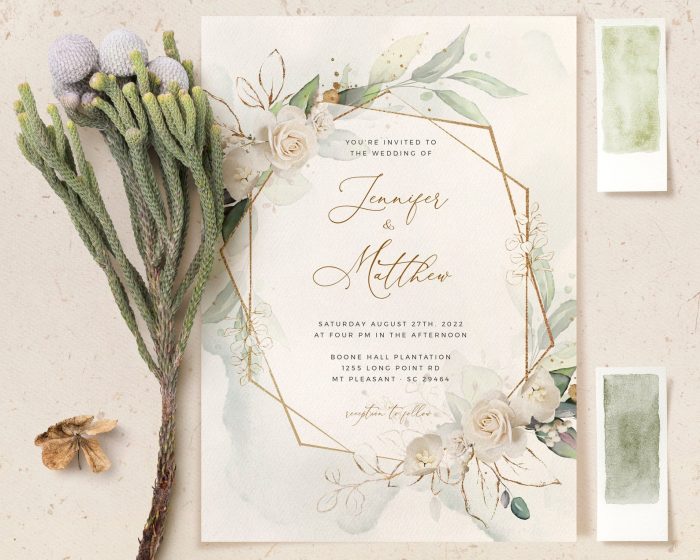 Clee Sage Green Wedding Invitation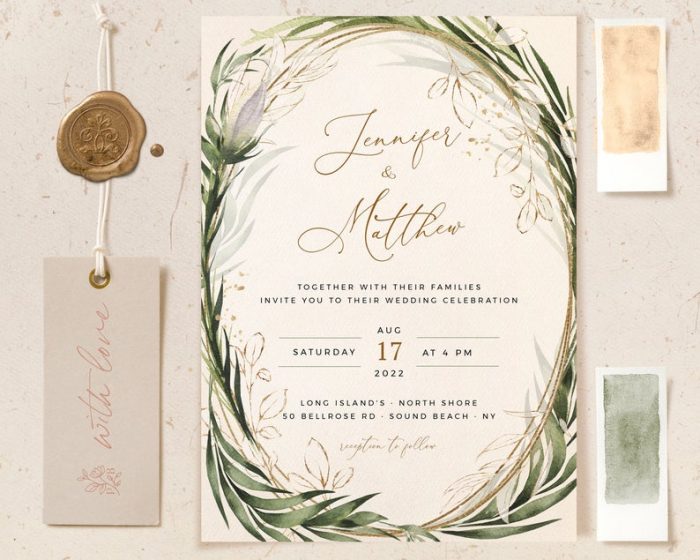 Shayne Boho Fall Wedding Invitation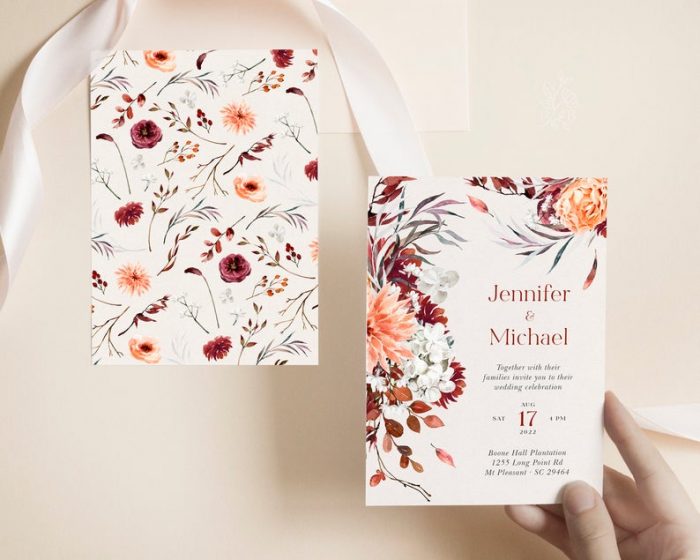 Paige Photo Tropical Wedding Invitation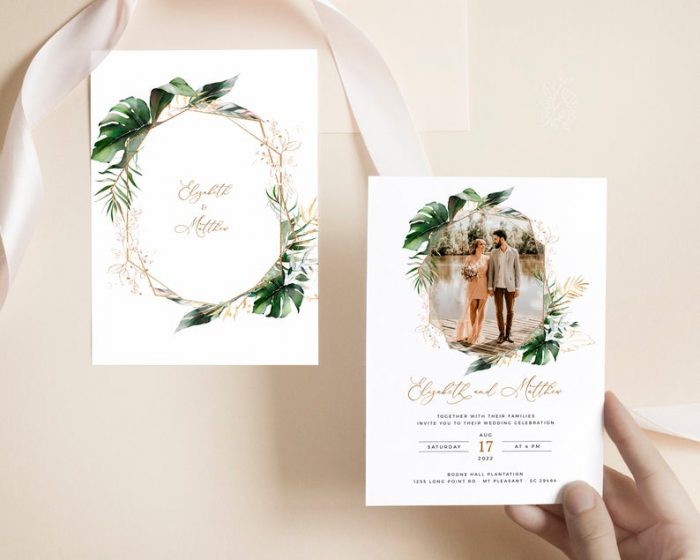 Reese Watercolor Greenery Wedding Invitation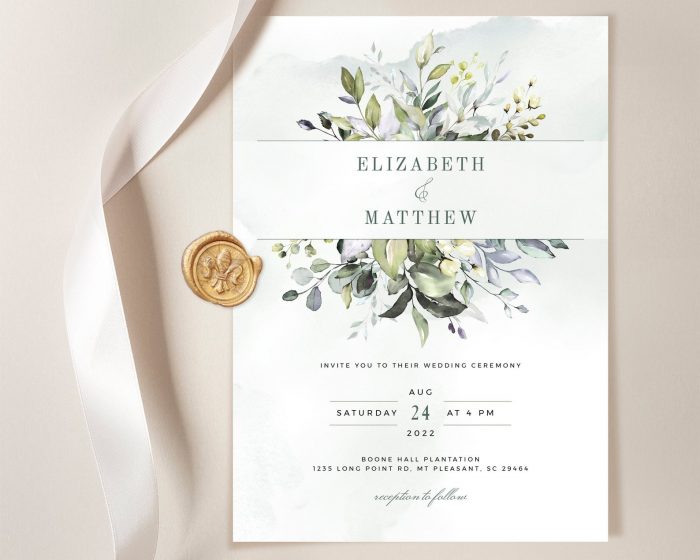 Dinglewood Design
Set the tone for your classic celebration with letterpress stationery by Dinglewood Design. Clean lines and beautiful typeface are hand-printed using a 120-year-old platen press in Columbus, Georgia. Choose from a variety of styles, including Art Deco lettering, romantic calligraphy, and vintage typography, and impress your guests with Dinglewood Design's attention to craftsmanship!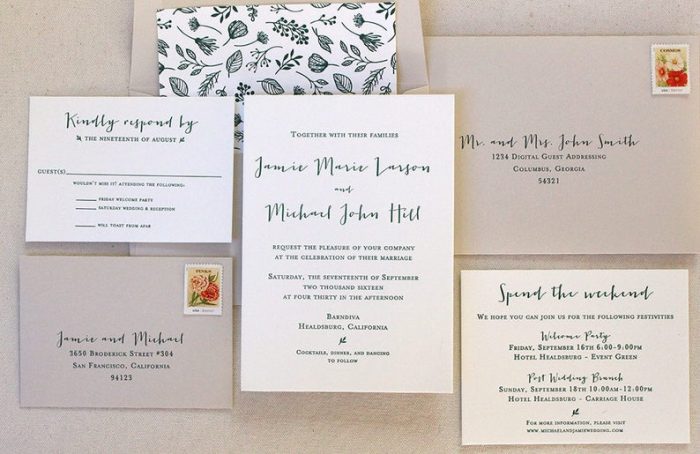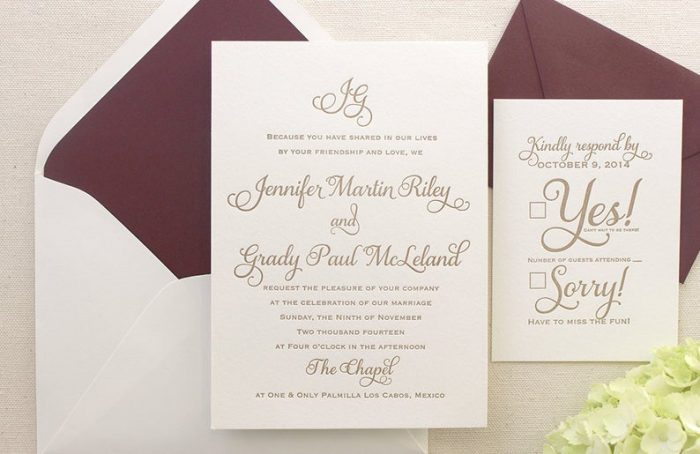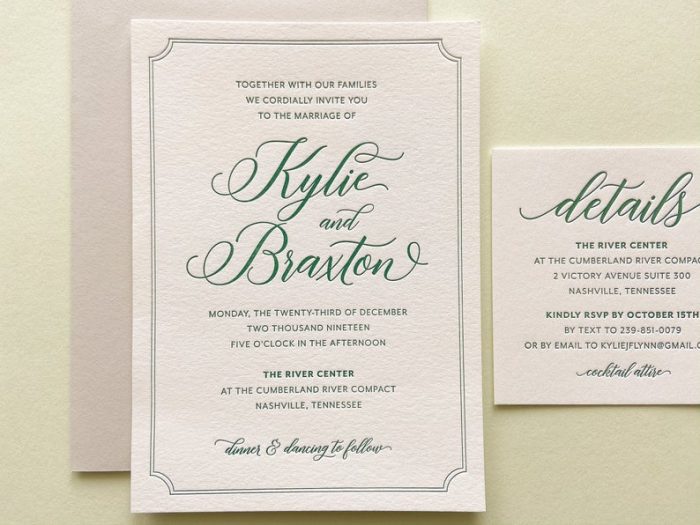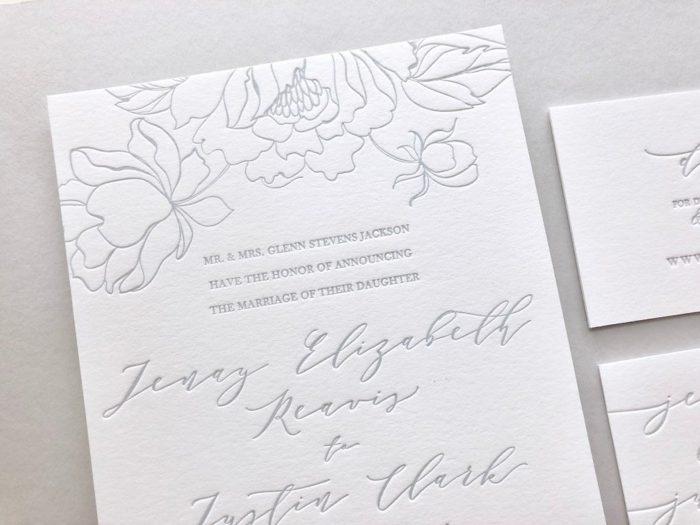 Kathryn Selbert
Lots of couples are looking to personalize every inch of their wedding day, and US-based illustrator Kathryn Selbert wants to ensure that personalization starts from the very first invite. Kathryn creates custom illustrations that not only capture your likeness but the something special that makes you, you. You may even want to frame your own wedding invite above the mantle after seeing your illustrated portrait.
Custom Illustrated Couple Portrait
Custom Illustrated Couple Portrait
Custom Illustrated Couple Portrait
Custom Illustrated Couple Portrait
Spring Greenery Custom Illustrated Couple Portrait
Woodland Lake Custom Illustrated Wedding Suite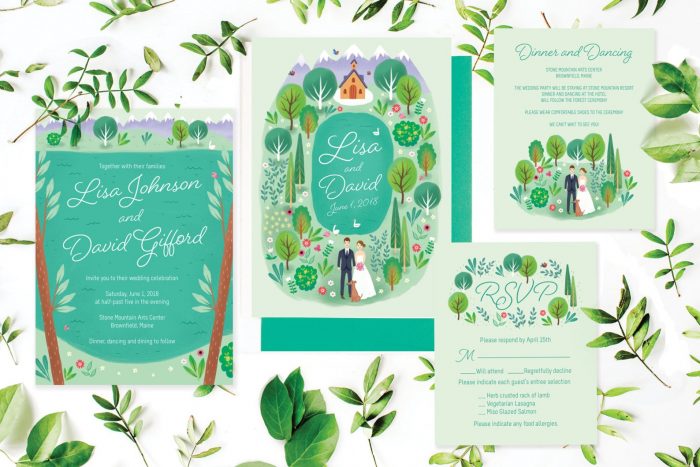 La Bohemme Paper Co
While California-based La Bohemme Paper Co carries a wide selection of gorgeous stationery, we especially love their take on modern designs. The shop most notably combines romantic designs like florals, agate, and greenery with classic typefaces and clean lines in gold foil. Each design is as striking as they are unique!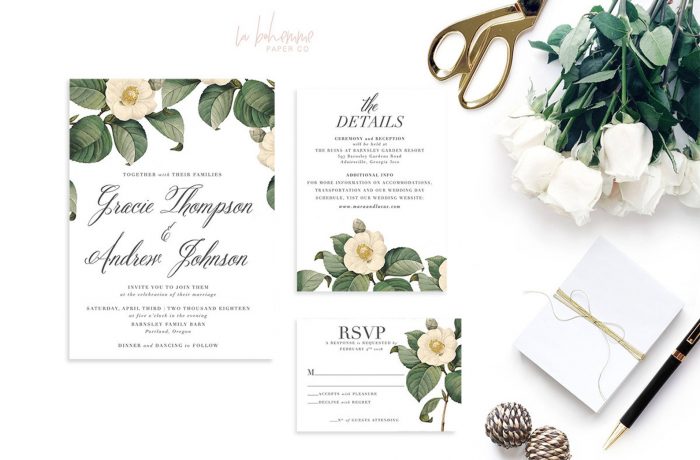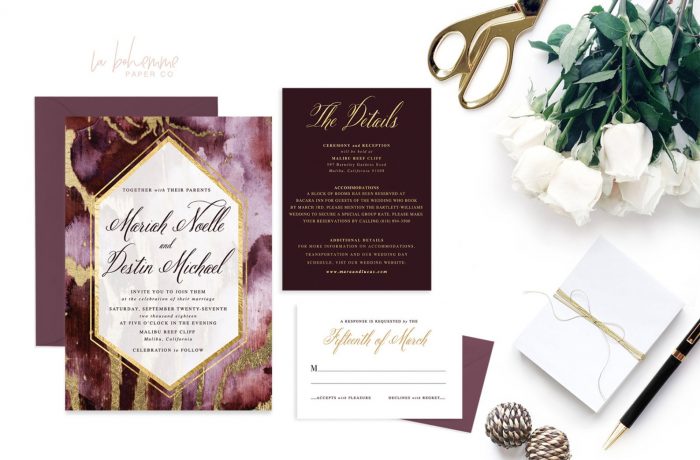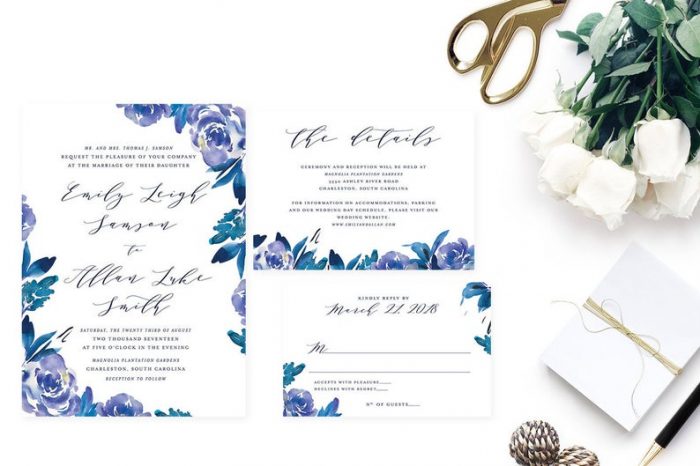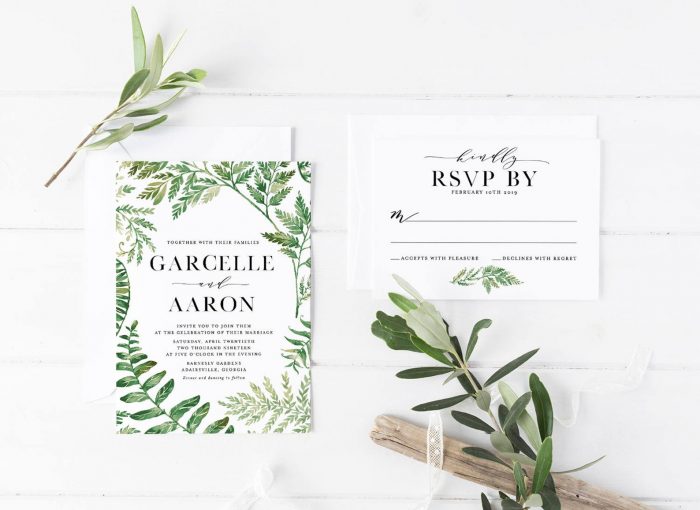 Karli Strohschein Art
If you have your sights set on beautiful hand-drawn invitations for your big day, look no further than Canadian-based Karli Strohschein Art! This stationery shop carries cohesive collections of one-of-a-kind designs in stunning colors, timeless typeface selection, and floral envelope liners that wow from the first open.
Hand Drawn Custom Wedding Invitation Suite
Hand Painted Custom Wedding Invitation Suite
Hand Drawn Custom Wedding Invitation Suite
Hand Painted Custom Wedding Invitation Suite
Hand Painted Custom Wedding Invitation Suite
Hand Painted Custom Wedding Invitation Suite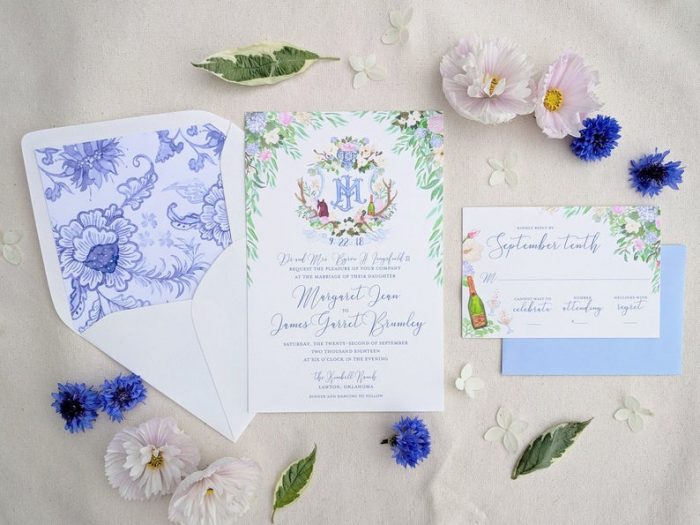 Hand Painted Custom Wedding Invitation Suite

We Do Honey
If you love the idea of the watercolor look but don't want your entire wedding suite to be hand-drawn, you'll love We Do Honey. The London-based shop prides itself on stunning calligraphy and colorful paint-like designs for budget-friendly couples. Designs range from cityscapes to florals to the great outdoors.
Sunflower Wedding Invitation Suite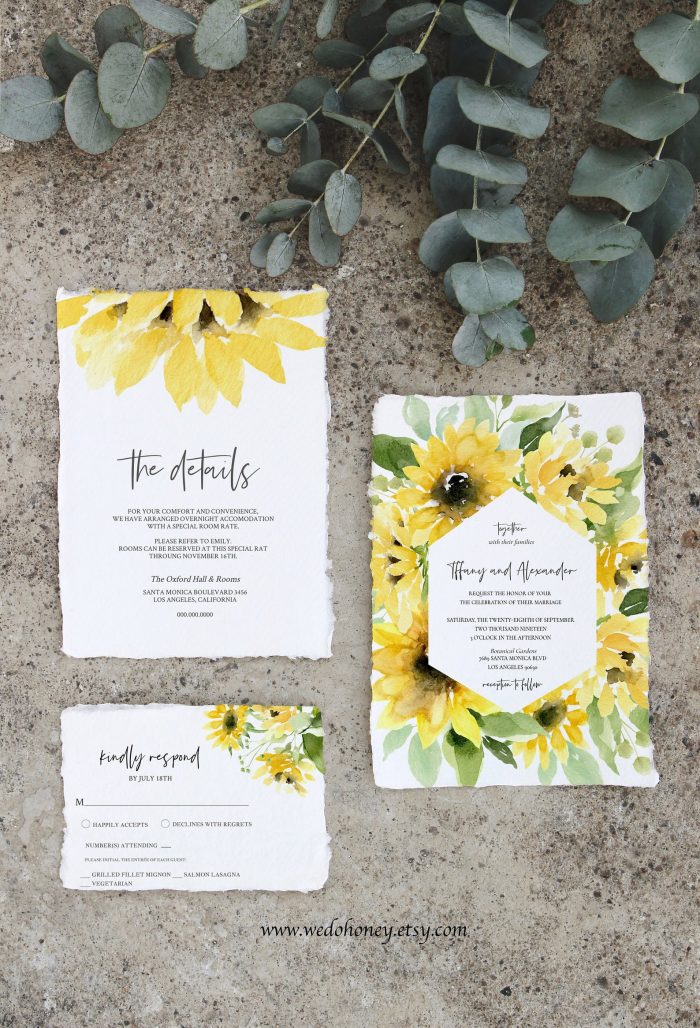 Navy Watercolor Wedding Invitation Suite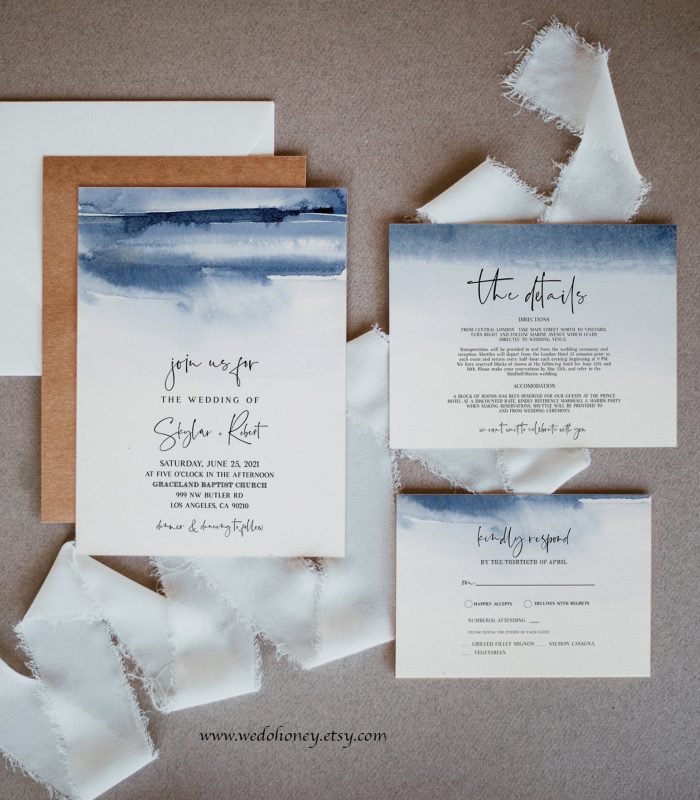 Burnt Orange Floral Wedding Invitation Suite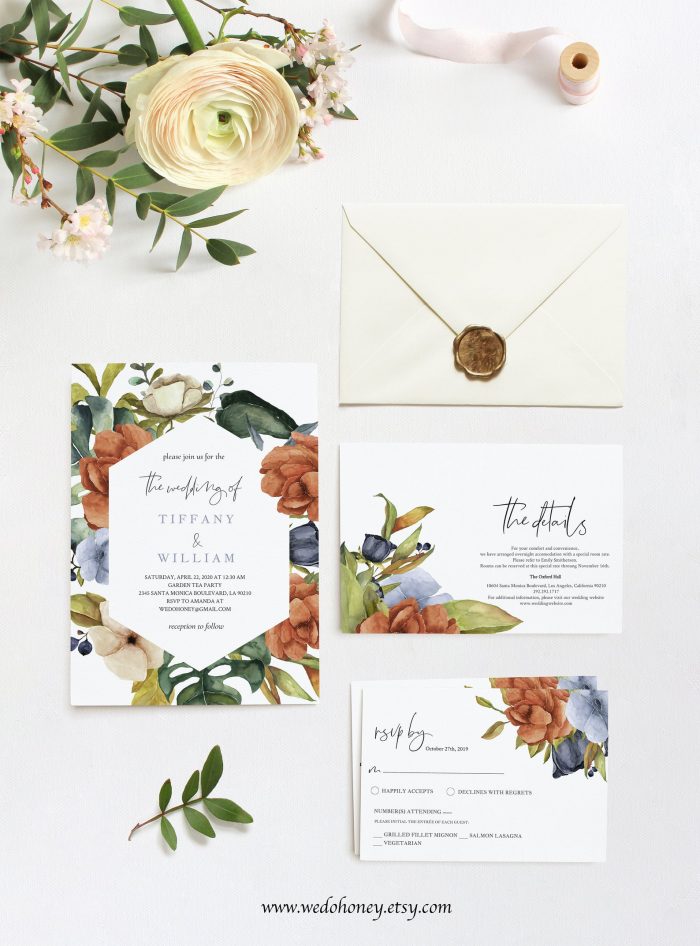 Watercolor Mountain Wedding Invitation Suite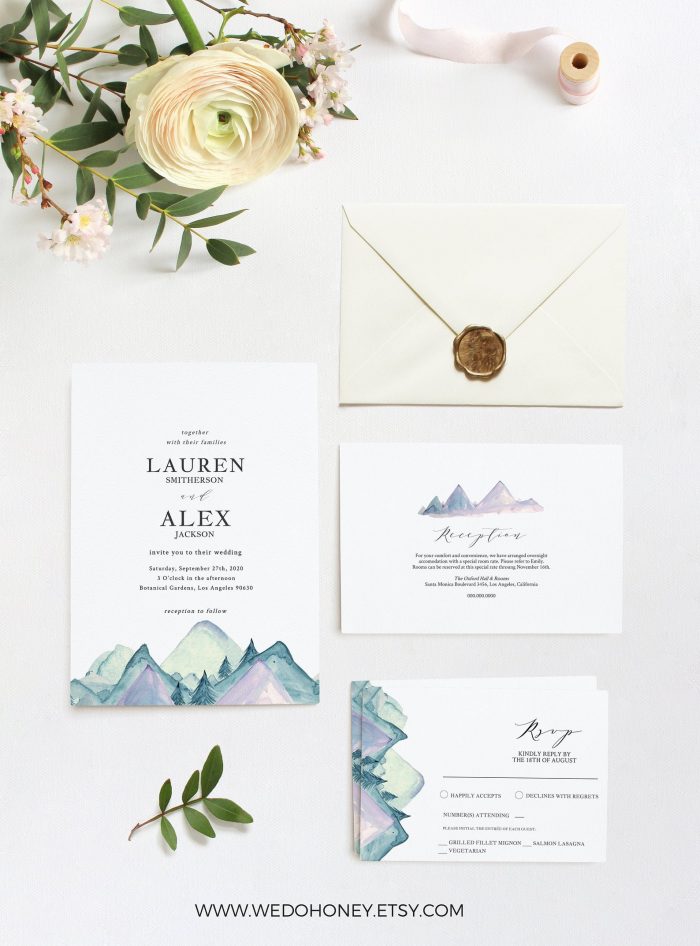 Minimalist Wedding Invitation Suite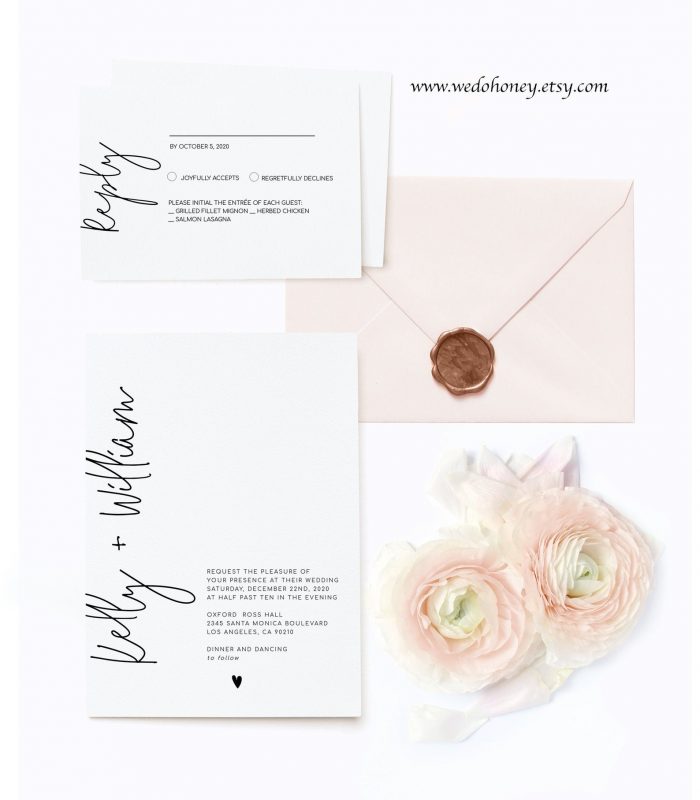 Charleston Wedding Invitation Suite
Watercolor Woodland Pine Wedding Invitation Suite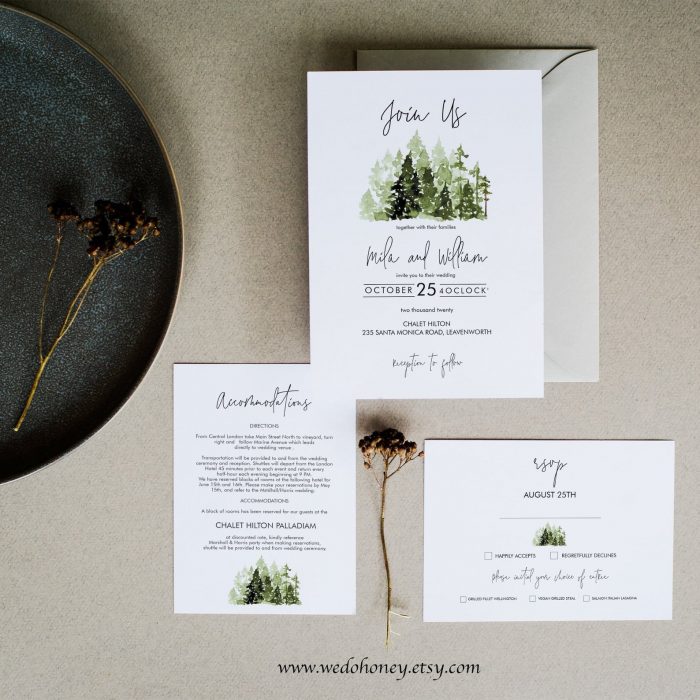 Unmeasured Event
If you're searching for beautifully designed, printable stationery for your big day, Unmeasured Event is the ideal shop for you. The simple yet modern designs will surely impress your guests. Plus, along with wedding invitations, the shop also has designs for all of your wedding paper needs–everything from your menu cards to your ceremony signage.
Nina – Sage Green Wedding Invitation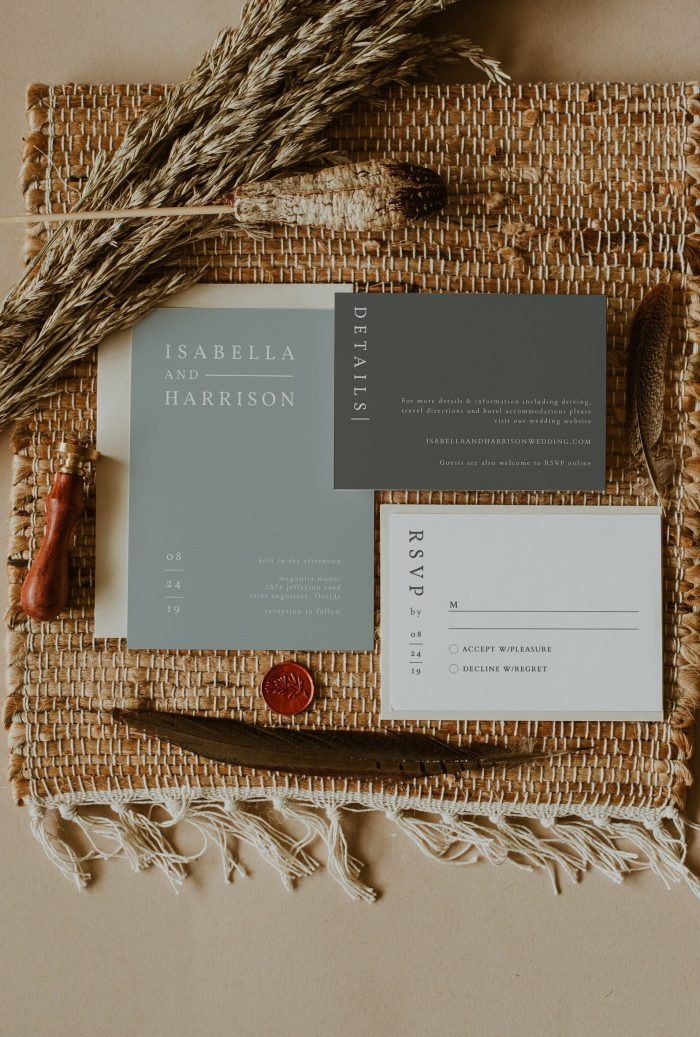 Greta – Joshua Tree Wedding Invitation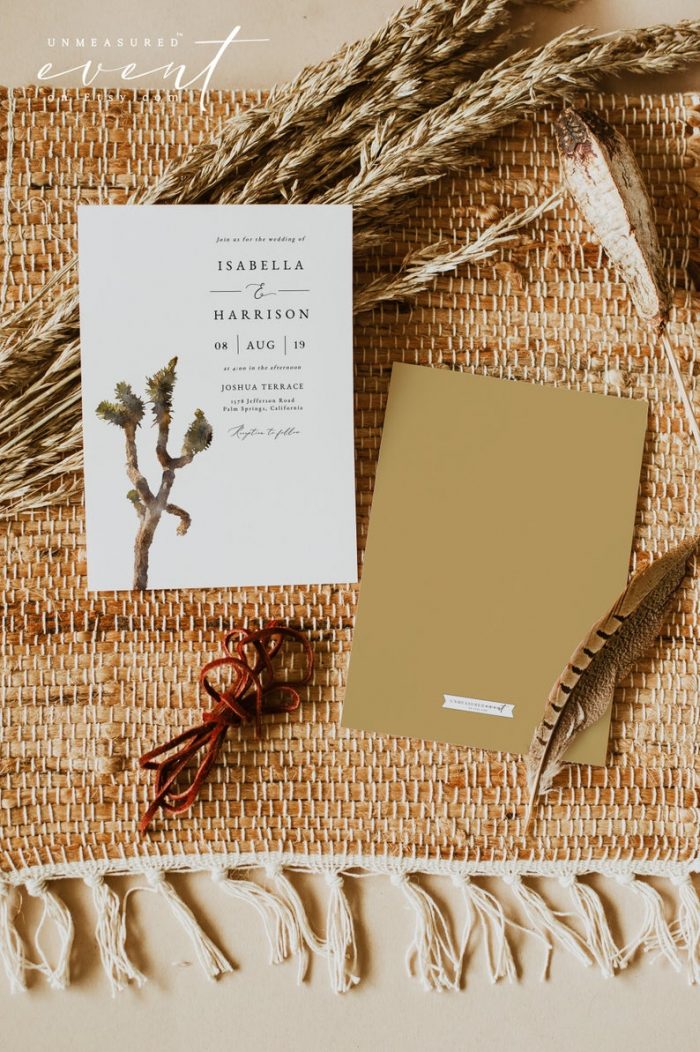 Ava – Burgundy Floral and Succulent Wedding Invitation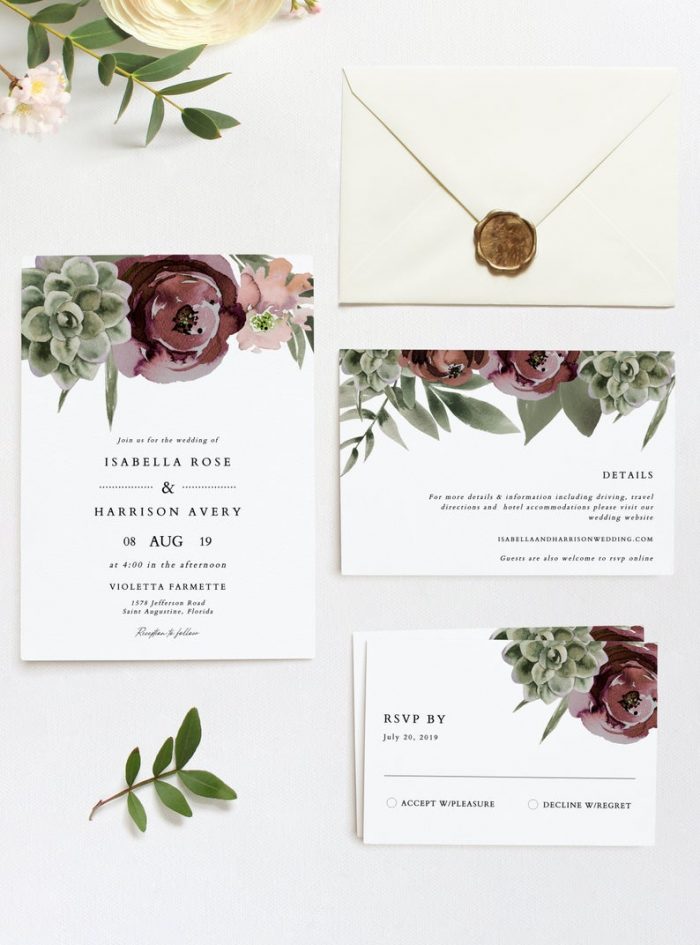 Freya – Dry Palm Wedding Invitation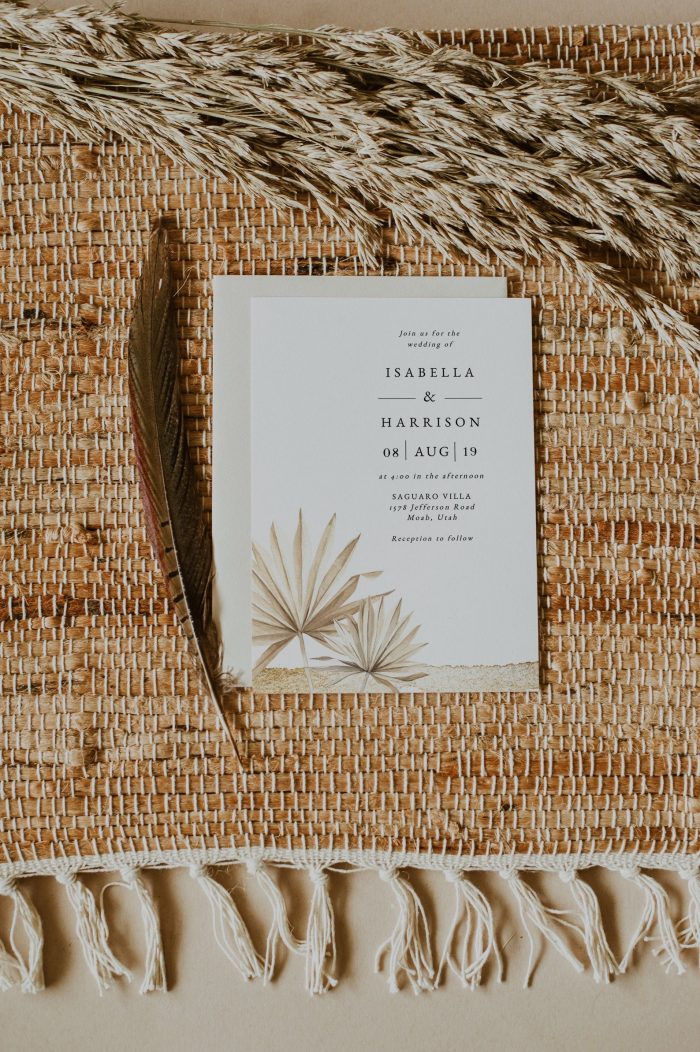 Ophelia – Boho Southwestern Wedding Invitation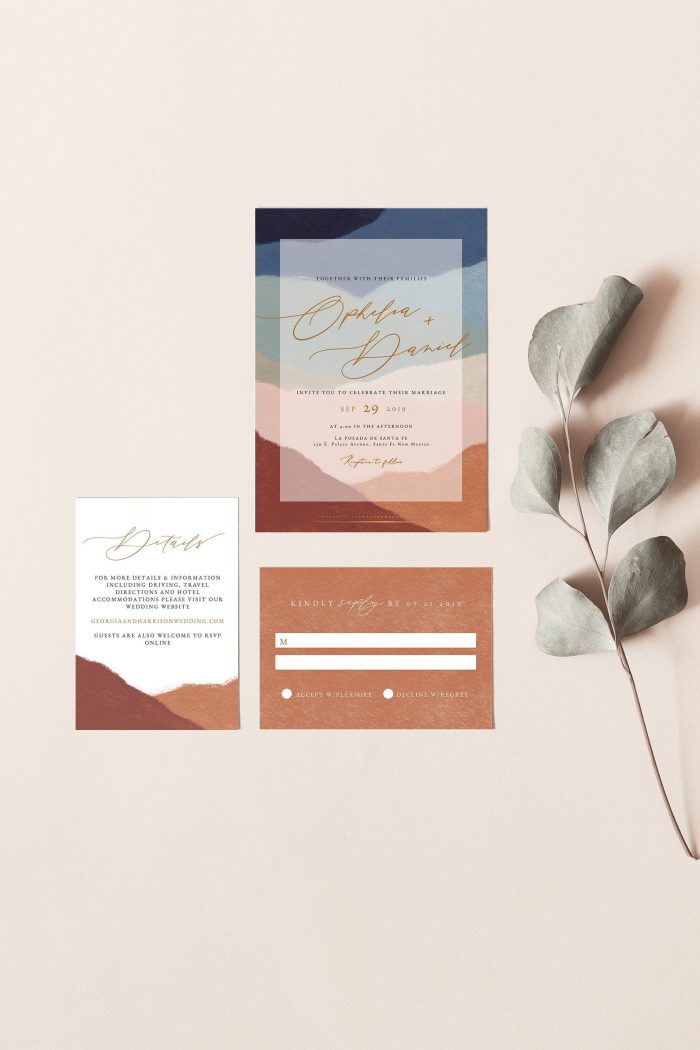 Nova – Til Death Wedding Invitation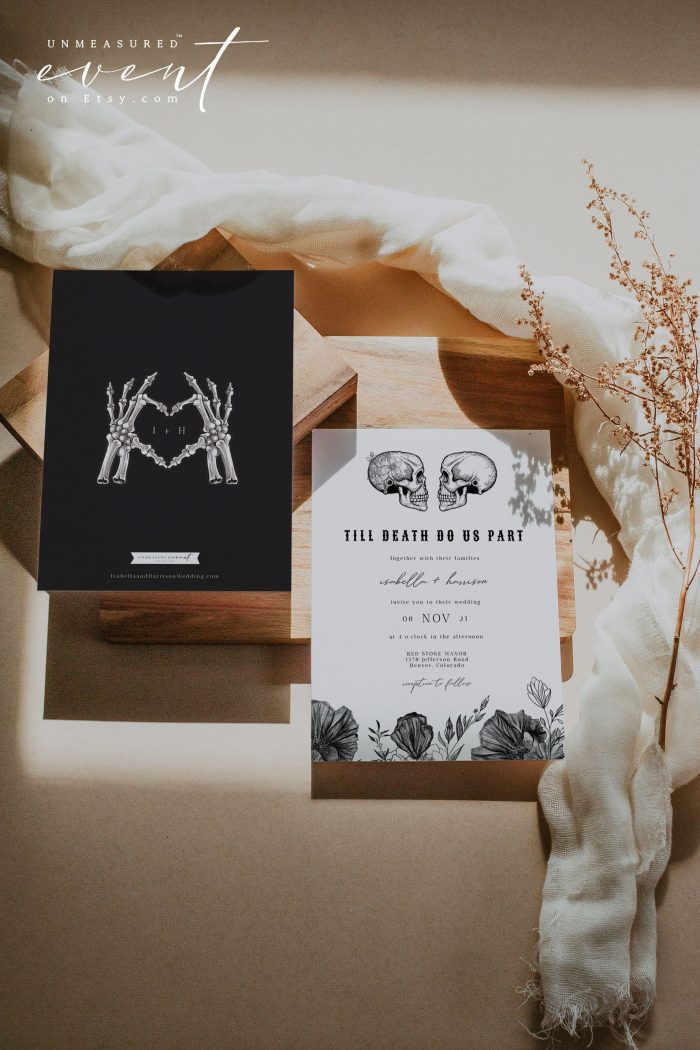 Farrah – 70's Inspired Retro Wedding Invitation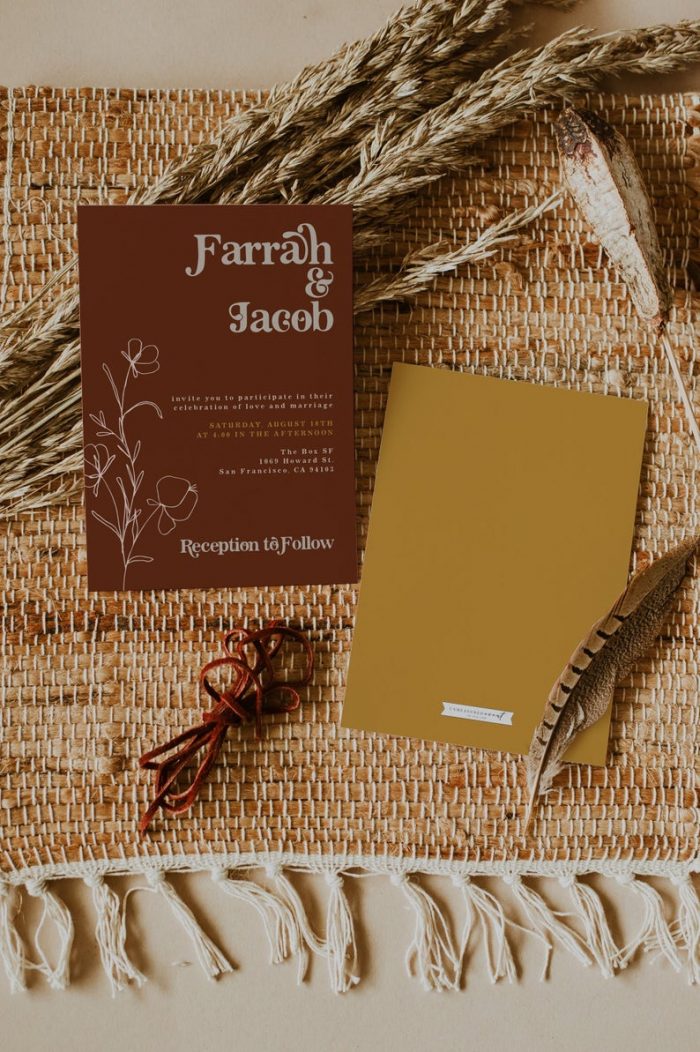 Love these wedding invitation suites, but aren't sure which style fits your day? Take our quiz to find out which wedding style best fits your personality!