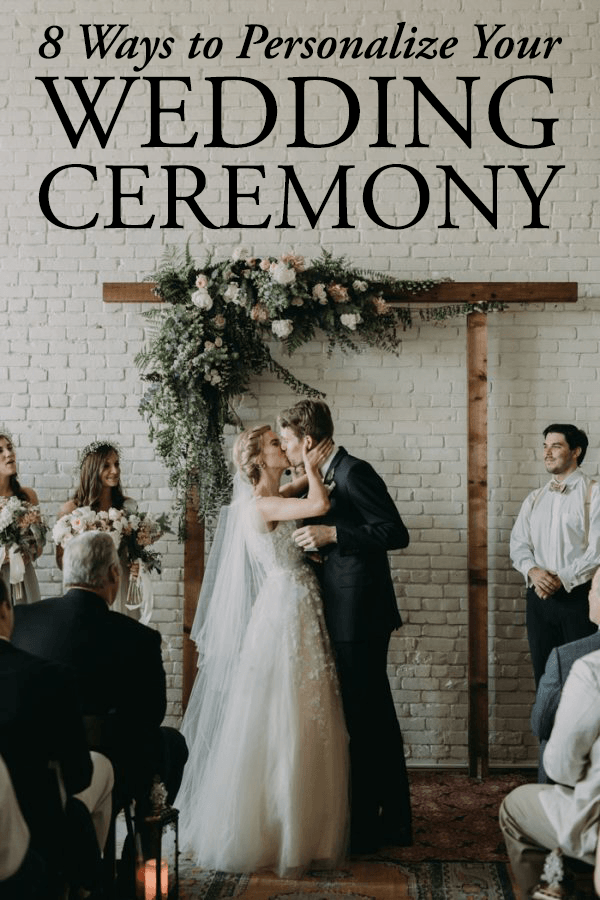 photo by Grant Daniels Photography
Arguably the most important part of your wedding day is your ceremony, so why shouldn't it reflect your personality as much as your wedding dress or reception decor? Want to personalize your wedding ceremony, but don't know where to start? We've rounded up eight unique ways to personalize your wedding ceremony so every minute from start to finish feels inexplicably like you.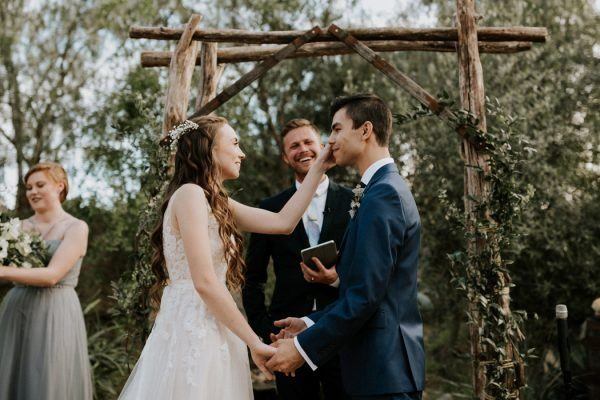 photo by Corinne Alexandra Photo
Choose Meaningful Music
Easily the most popular way couples shake things up at their ceremony is with their music choices. Instead of the traditional Bridal March announcing your walk down the aisle, choose a song with some significance to your relationship. We love the idea of making a playlist of your shared favorite songs or tunes that represent a time in your relationship, which you can use to help narrow down your processional and recessional choices.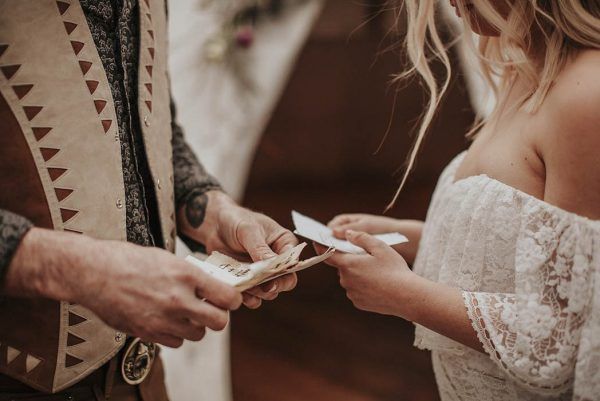 photo by Dawn Photography
Write Your Own Vows
We're big advocates for writing your own vows for several reasons, but the most notable is that it makes your wedding ceremony absolutely your own. What is it that you as a partner vow to do for your spouse? That is such an intimate decision that no one else can make for you, so why say vows that someone else wrote? Your wedding is about celebrating your relationship – no one else's – so profess your love and what you'll vow to do in marriage that only you can do!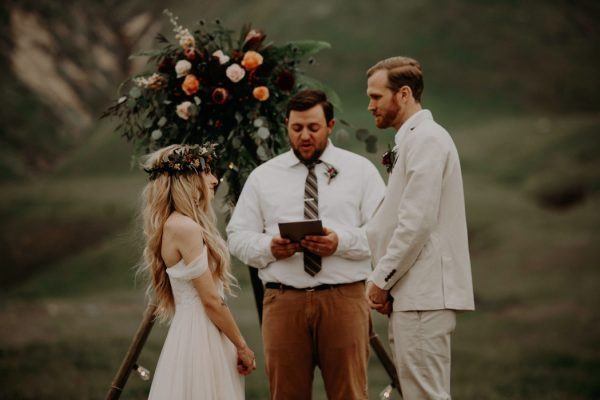 photo by Rubi Z Photography
Ask a Friend or Relative to Officiate
Your officiant's job goes beyond saying "You may now kiss the bride!" As they preside over your ceremony, they are also re-telling the story of your relationship, sharing key moments as you fell in love and decided to spend your lives together. How awesome would it be to have someone who was there when it all happened sharing those intimate details? Whether you ask your grandpa, your best friend, or your youth pastor, having someone who actually knows you and your relationship makes the entire ceremony more personal and special.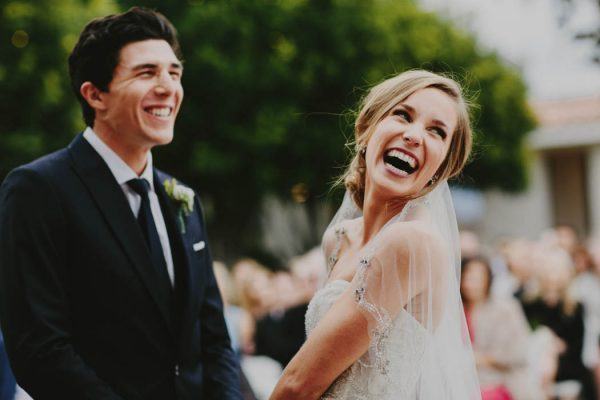 Include a Reading or Performance
Feeling like your ceremony needs a little something extra? We adore when couples invite a loved one to read a passage or poem that is representative of their relationship, marriage, or love in general. Do you have a talented friend or family member who sings, does spoken word, or plays guitar? Invite them to perform something totally unique to honor your marriage to personalize your wedding ceremony in a big way!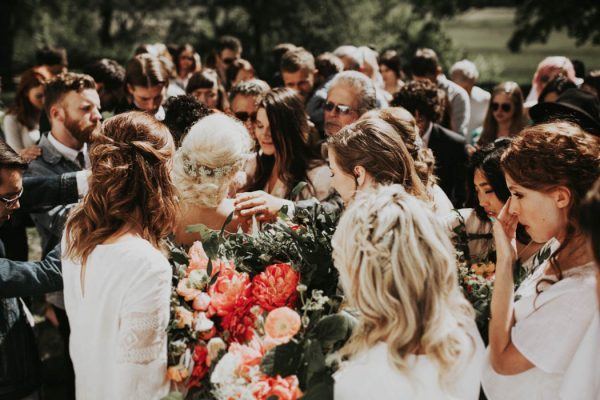 photo by India Earl
Get Your Guests Involved
If you envision a ceremony with an intimate feel, this community-oriented option is for you! There are a few ways we've seen couples get their guests involved in the ceremony, but the options are really endless! One is to have a ring warming ceremony where the rings are passed throughout the crowd while the officiant tells your story. Another is to have your guests join in a prayer where the entire group joins you at the front in one big embrace. We've even seen a group sing-a-long to "All You Need Is Love" – kazoos included – in the middle of the ceremony. Is there anything sweeter than that?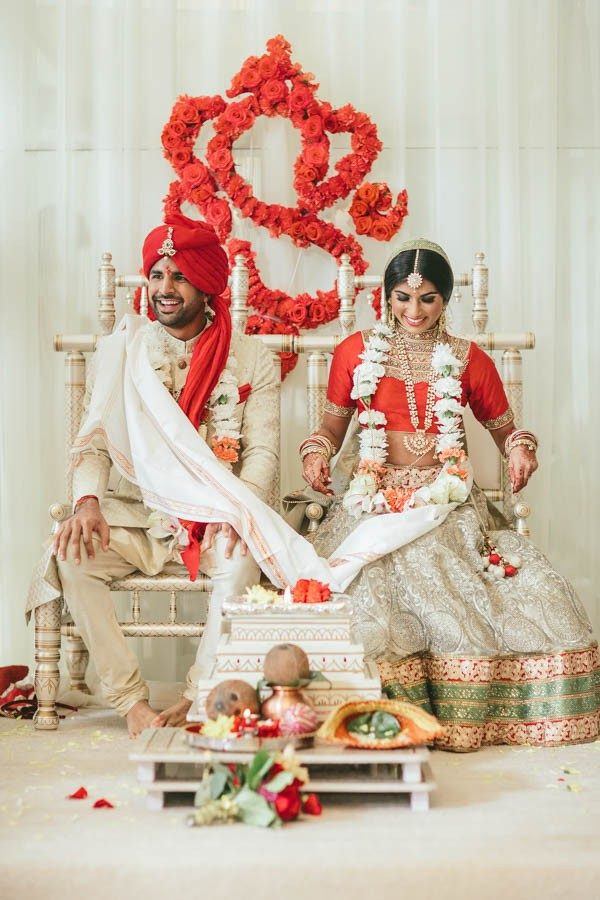 photo by Brandon Werth Photography
Incorporate Cultural or Religious Traditions
In addition to honoring your relationship, your wedding ceremony is an opportunity to honor where you come from. Some of the most beautiful ceremonies incorporate traditions from each of the couple's cultural or religious backgrounds. It's up to you to decide whether you want a fully religious ceremony or to pick and choose the customs that feel most significant or relevant to you as a couple!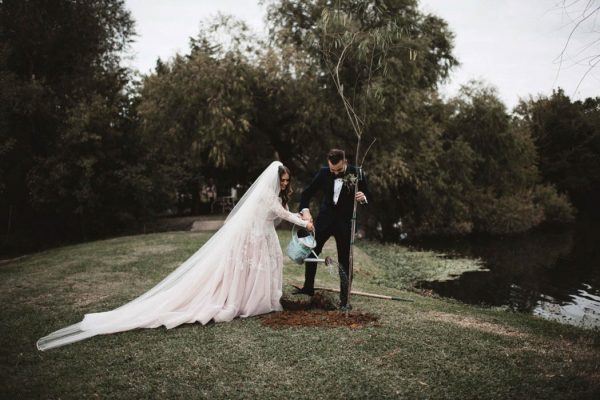 photo by a sea of love
Get Creative with Your Unity Ceremony
The ritual of a unity ceremony often includes the lighting of a candle together, but we have seen so many creative alternatives! Some couples plant a tree together, which is ceremonious of starting a new life together. While other couples mix different contents, like sand, together in a jar, our favorite mixing ritual happens when a couple makes a cocktail together right there in the middle of their ceremony!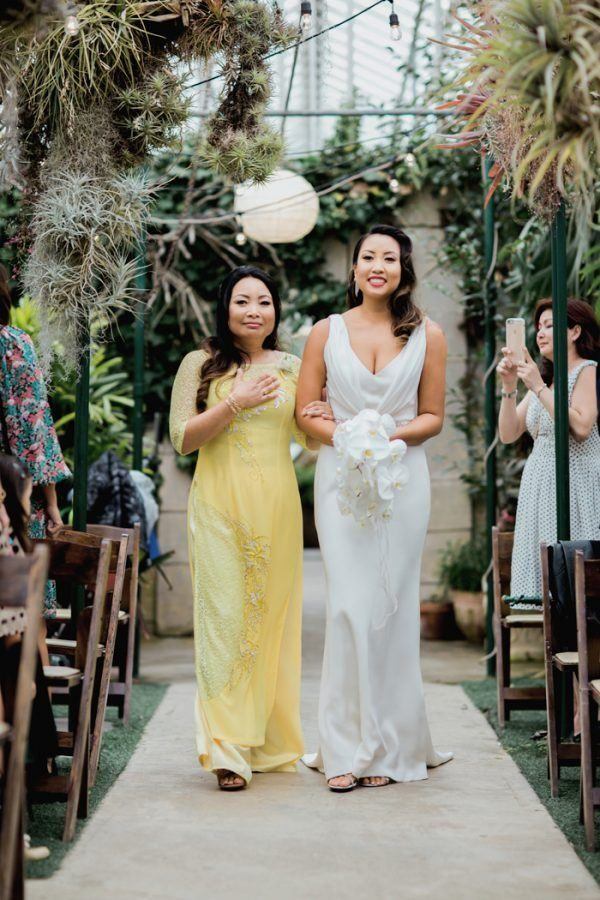 photo by Alixann Loosle Photography
Walk Down the Aisle Your Own Way
To really personalize your wedding ceremony, you may want to rethink some tried and true wedding traditions. In particular, take some time to consider how and with whom you walk down the aisle. Maybe you really would love to walk with both of your parents, with both your father and your new father-in-law, with your soon-to-be spouse, or even by yourself. Remember, there are no rules when it comes to your wedding, so feel free to break convention and do what feels most right for you!
Keep these tips handy with this Pinterest graphic!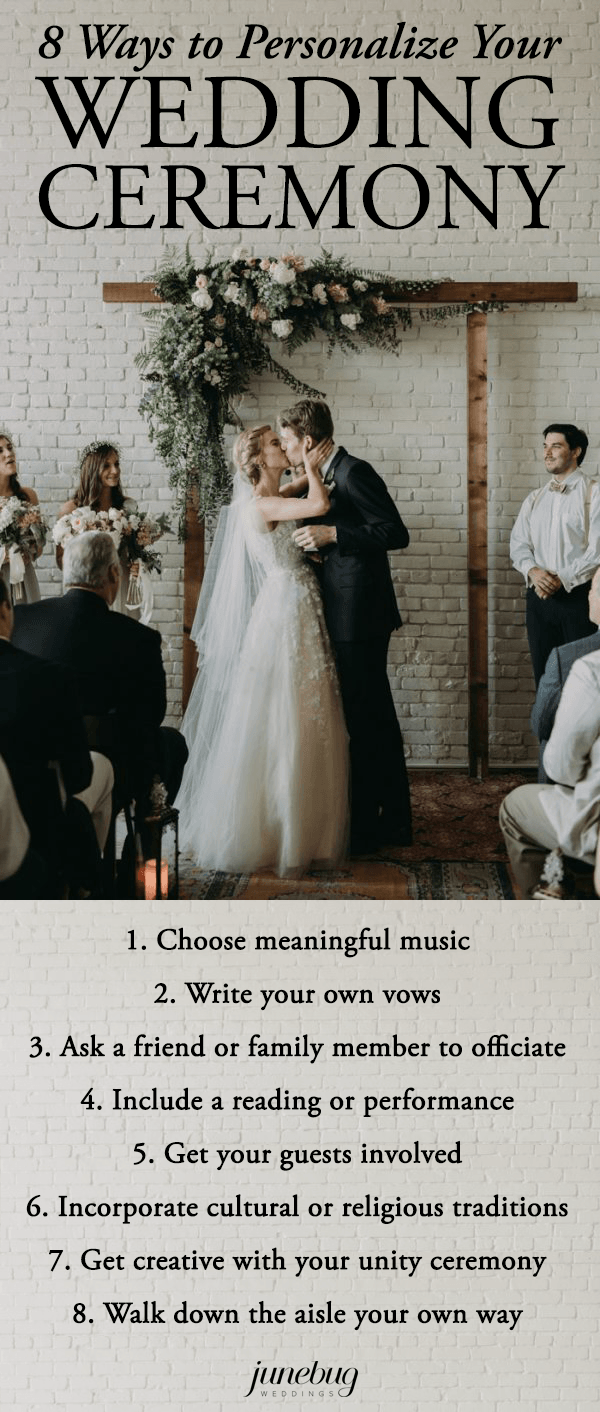 Looking for more ways to personalize your wedding? Check out these wedding planning ideas:
5 Wedding Traditions You Might Want to Rethink + What to Do Instead
7 Reasons Why a Brunch Wedding Might be Right for You
8 Ways to Make Time for Yourselves in Your Wedding Day Timeline
9 Creative Reception Activities Your Guests Will Love
Haven't Considered Eloping? Here Are 4 Reasons Why You Might Want To
6 Ideas for an Eco-Friendly Wedding