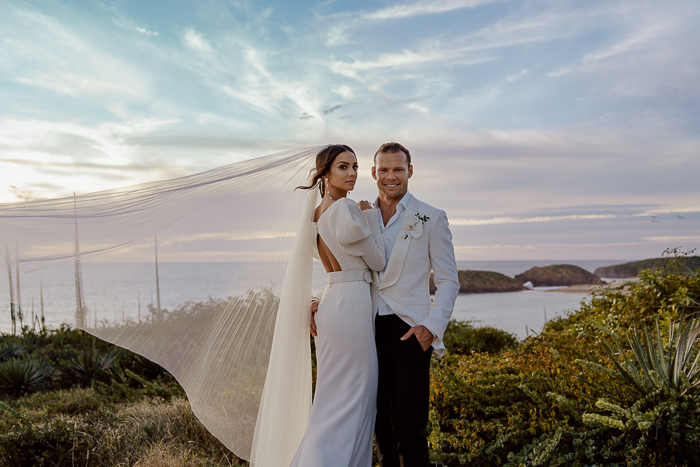 When world travelers plan a destination wedding, it's going to be a good one. Charlotte and Tom have been all over the world together and chose Mexico for their summer Costa Careyes destination wedding. The couple tied the knot at Tigre Del Mar–a literal tower with sweeping ocean views–before partying the night away during sunset under cafe lights.
With the help of planner House of Kirschner, the couple's over-the-top nuptials were full of bright colors, simple florals from Diego Figueroa, and live music from Harlem Gospel Choir–who they flew in from New York. Not to mention Charlotte wore a one-of-a-kind Danielle Frankel long sleeve ceremony gown and high-low Alex Perry party dress that she changed into later in the evening.
These two proved that they know how to throw an extravagant event, and thankfully Junebug member Meraki Weddings was there to capture every well-thought-out detail. Keep scrolling to see the glamorous destination "I dos" and be prepared to feel some serious wanderlust.
The Couple:
Charlotte and Tom
The Wedding:
Tigre Del Mar, Costa Careyes, Jalisco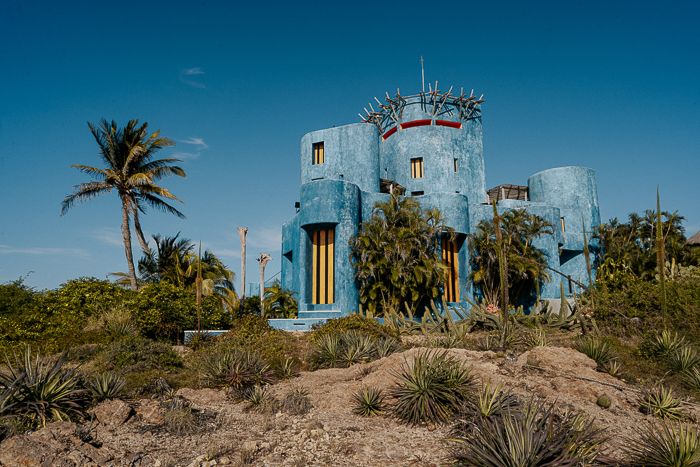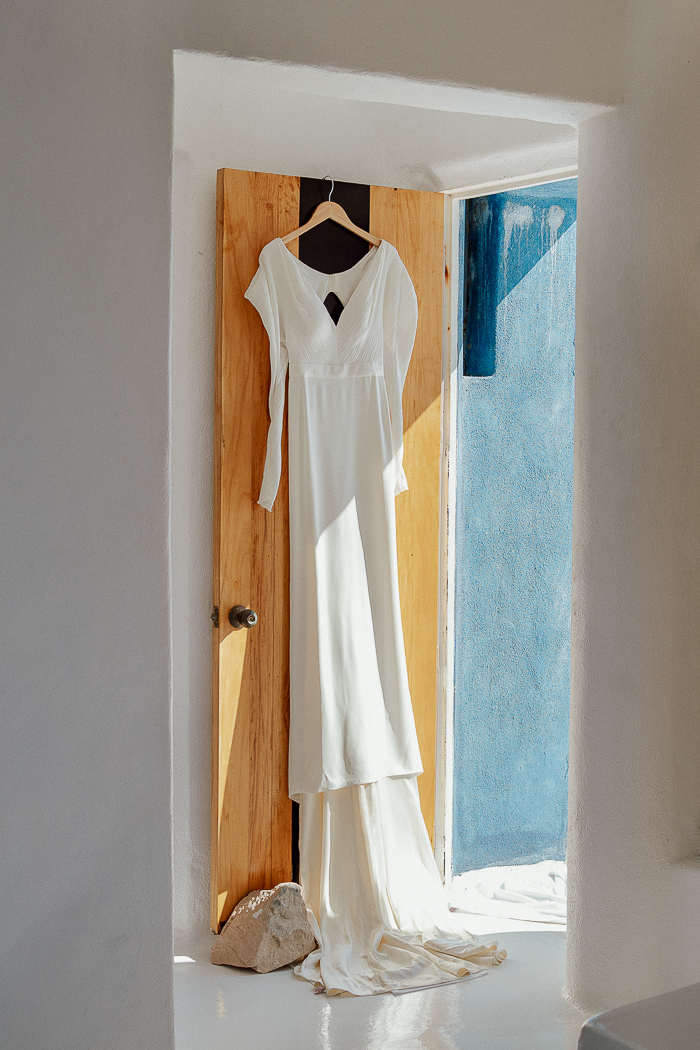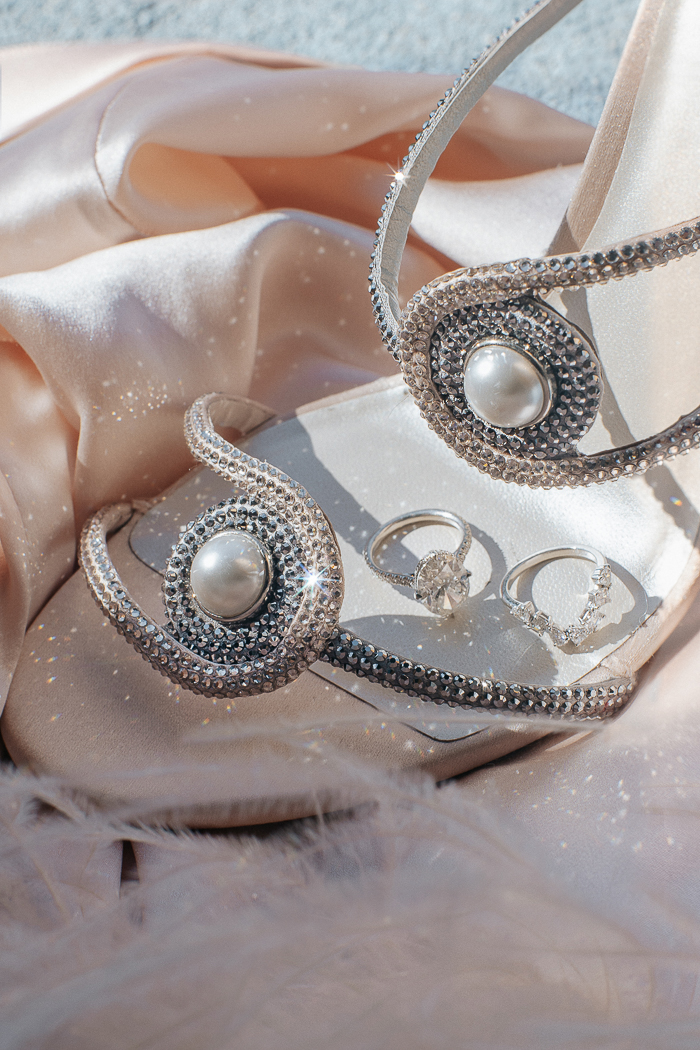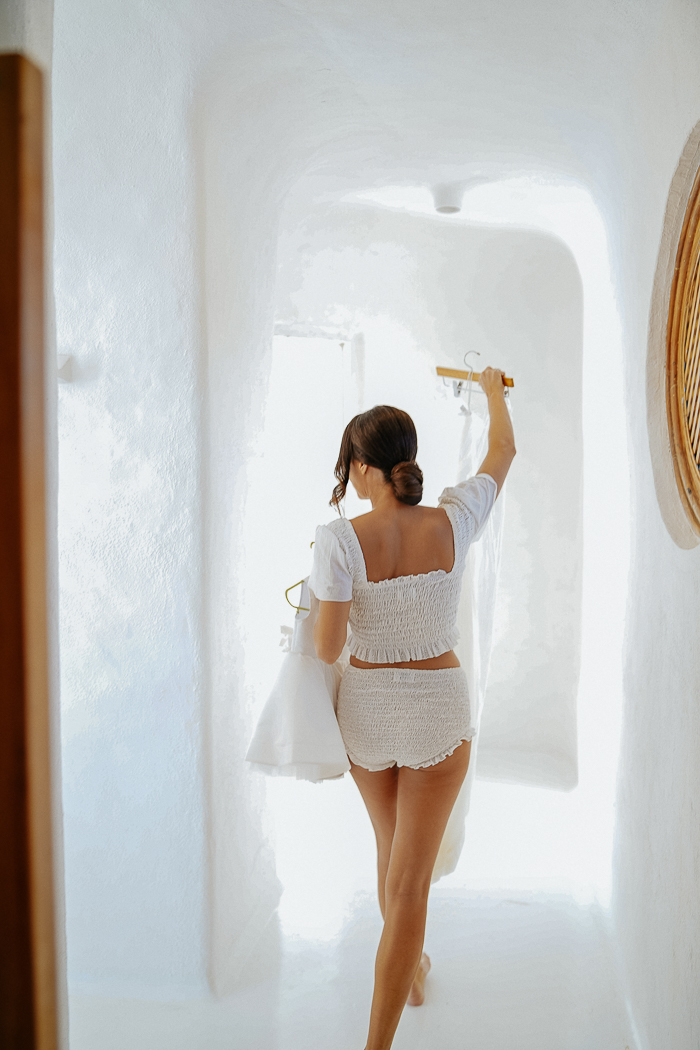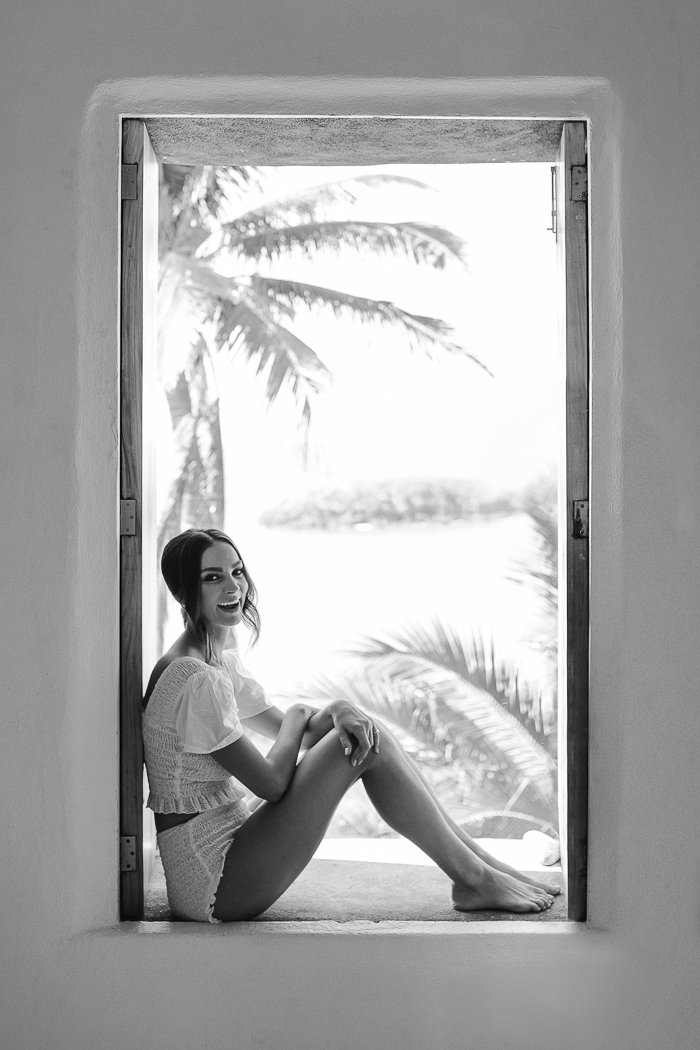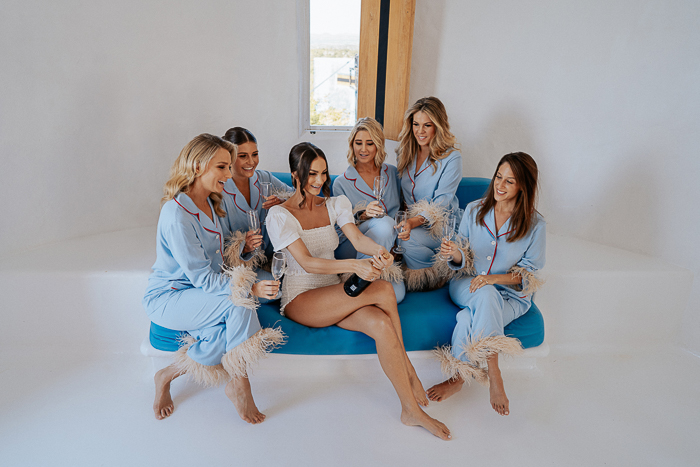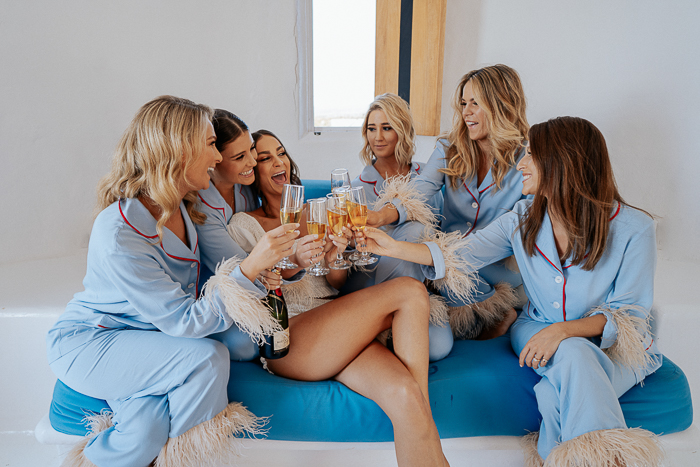 Shop similar robes: Satin Silk Bridal Robe With Ostrich Feathers ($206); Bridal Robe With Feather Sleeves ($94); Feathered Satin Robe ($36)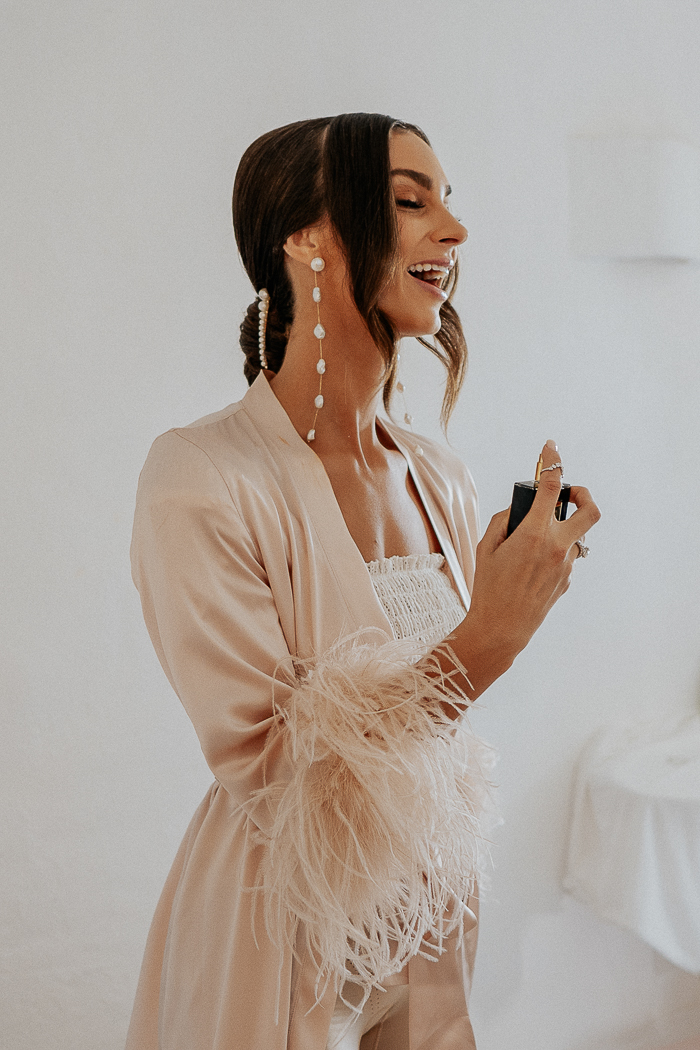 Unique Bridal Fashion
I wanted my wedding dress to be chic, modern, and a little different—I enjoy taking risks in fashion. Danielle Frankel is the definition of risky for weddings! Danielle and I worked alongside each other for an entire year so I saw this risk up close. I love what she's about. I saw her gown was the runner up of CFDA Awards and fell in love. The dress was called Charlotte and I like to think it was after me! I was the first bride to wear this dress, and it made me feel special. I changed into an Alex Perry dress after I cut the cake. It was short enough to scream "party time"—one of the coolest dresses I've owned. Many people told me not to change, but to me, this dress still felt bridal and allowed me to feel more relaxed. I got to enjoy myself.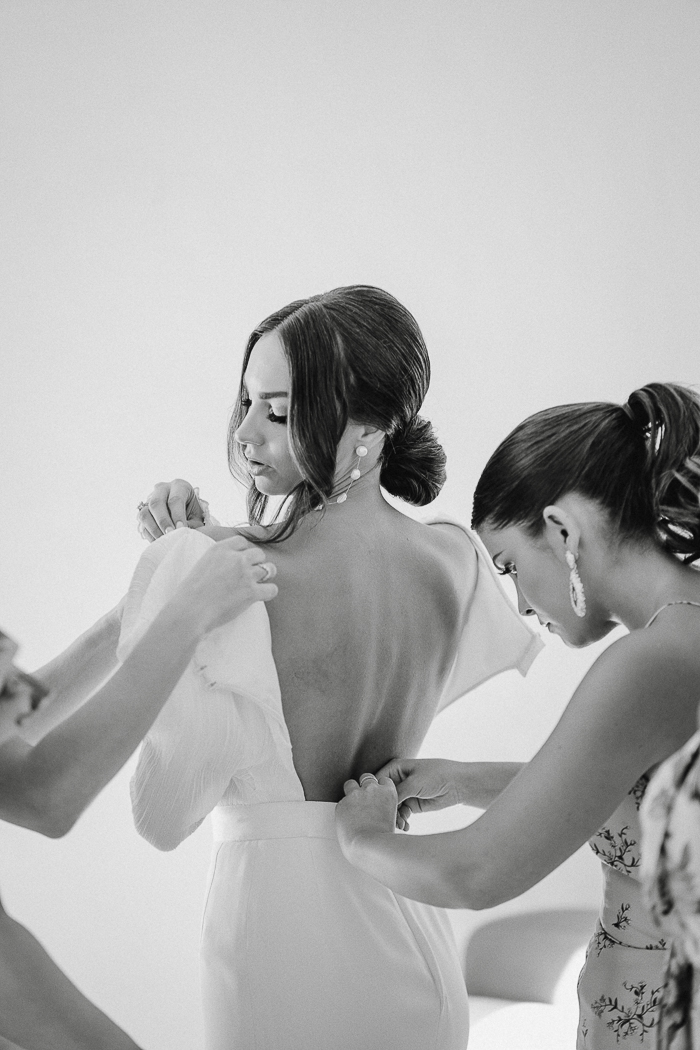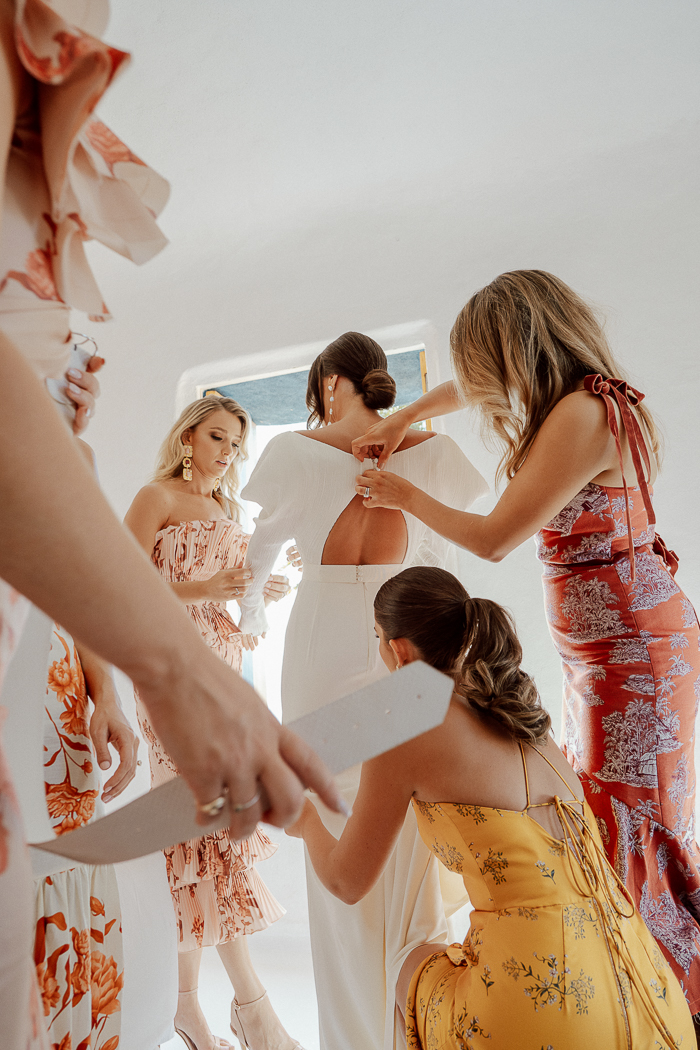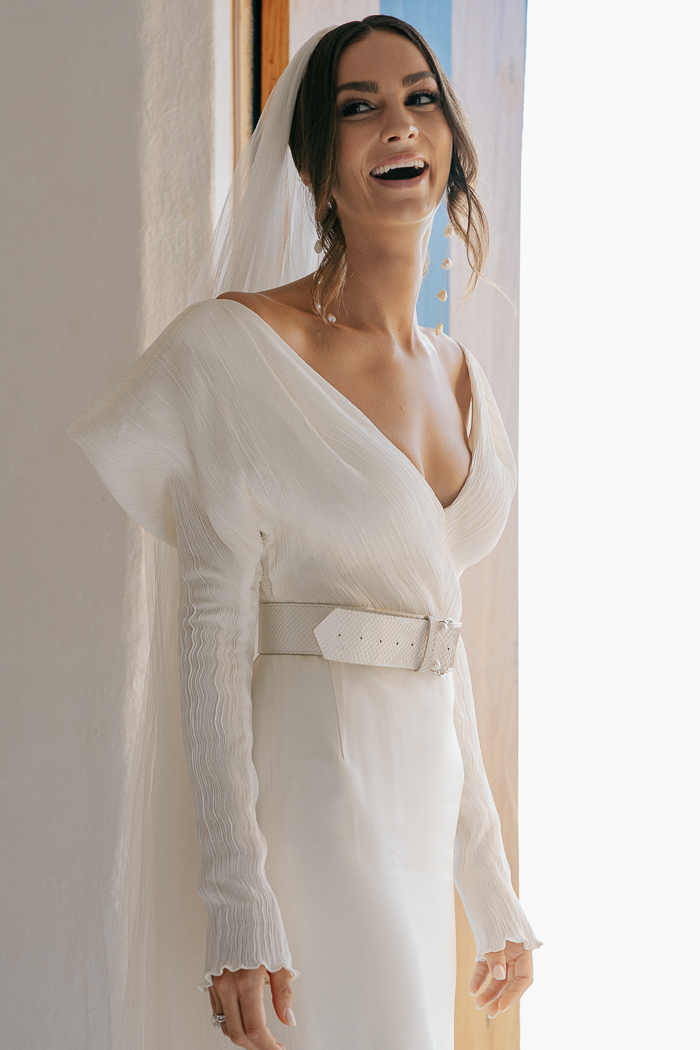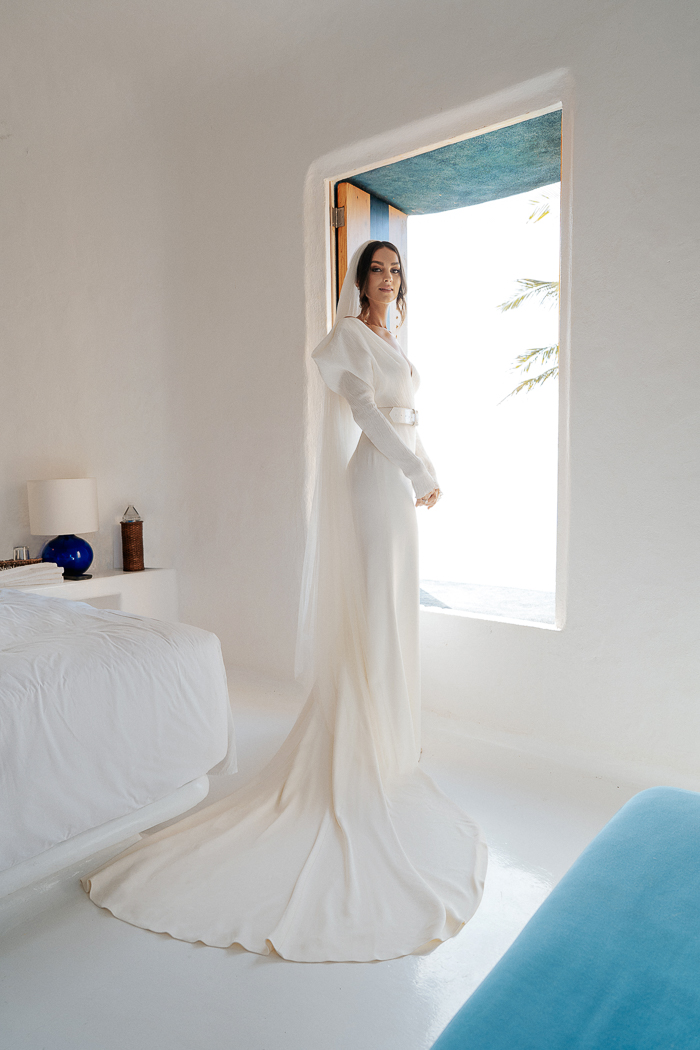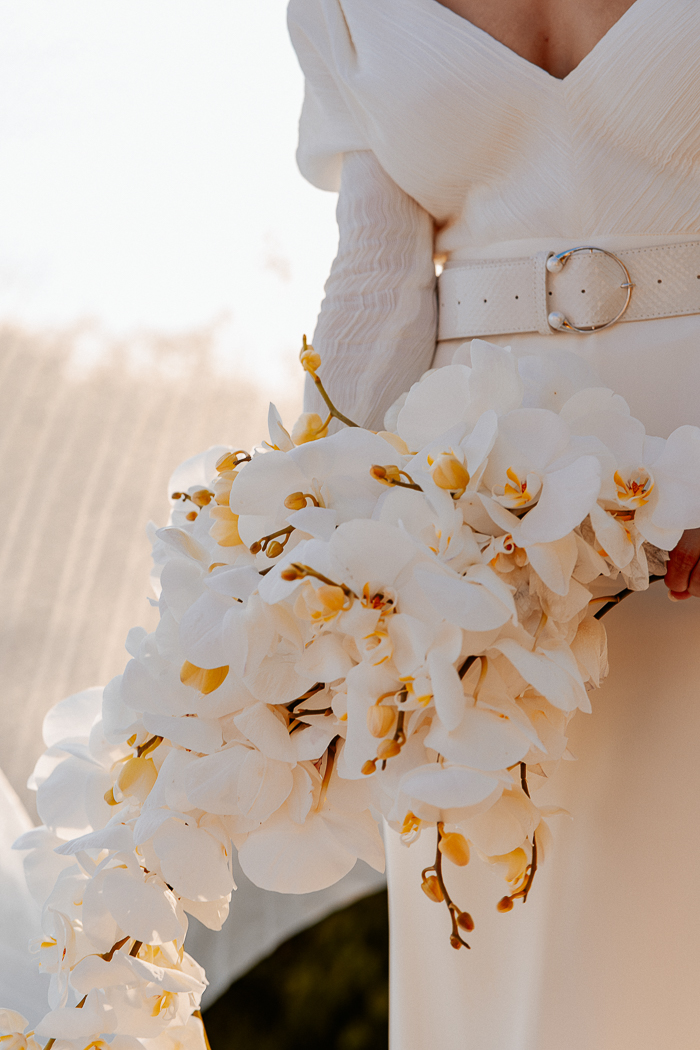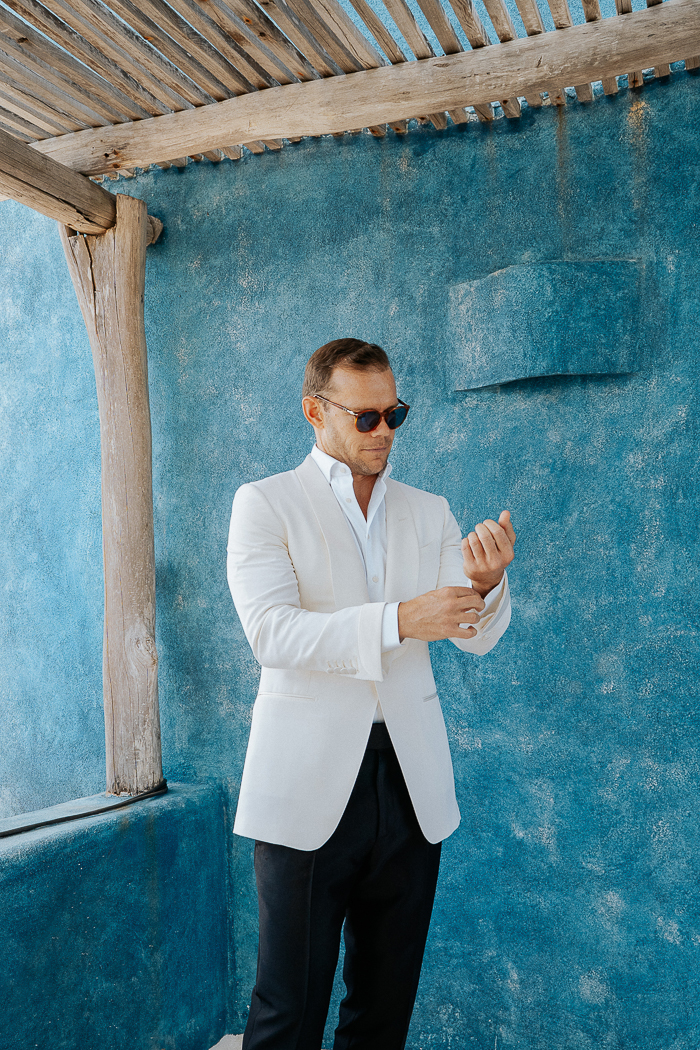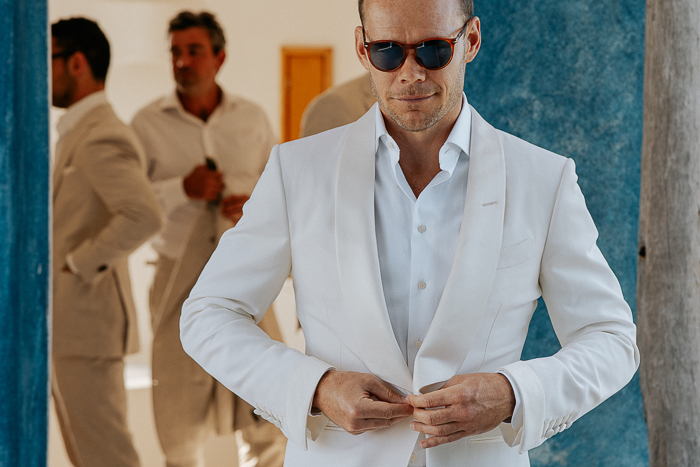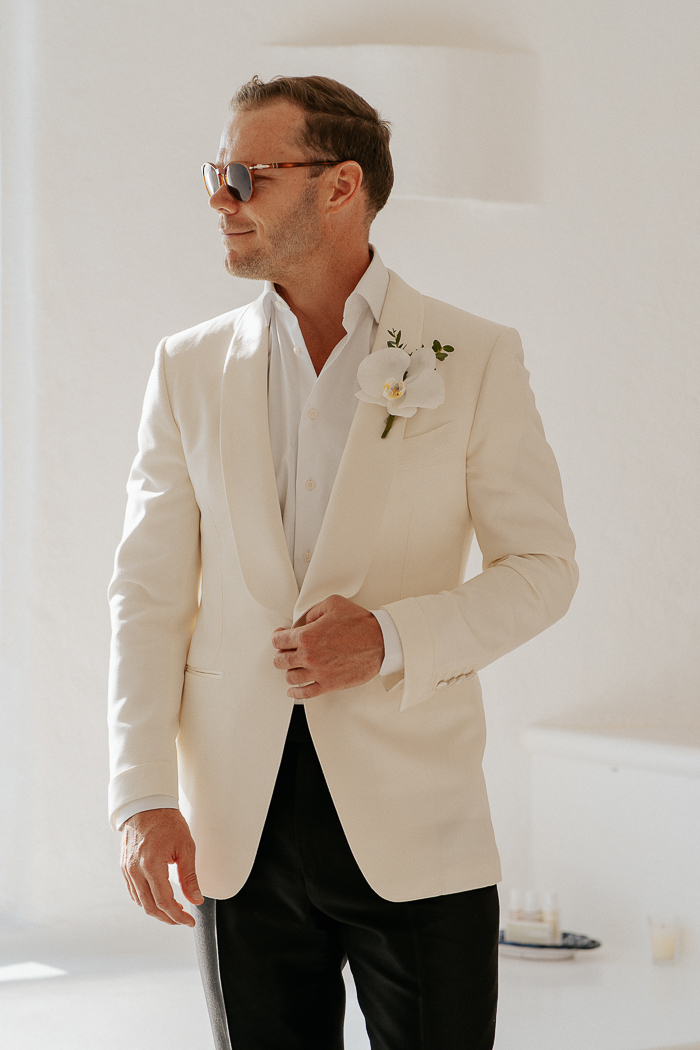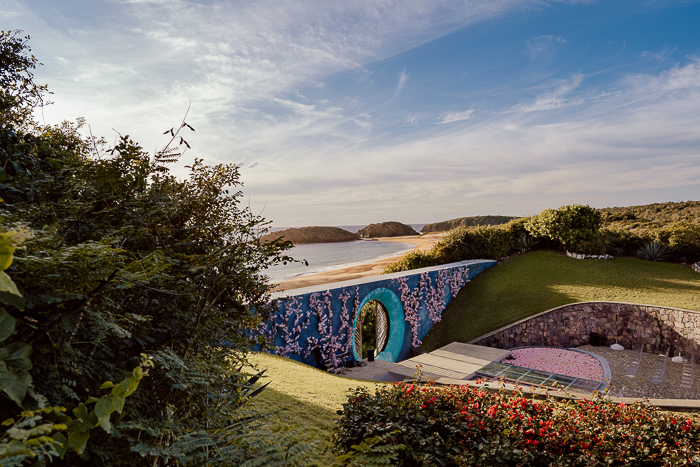 The Importance of Music
Much of the wedding was about providing good music. We flew in the Harlem Gospel Choir from NYC, who sang at our ceremony and cocktail hour before dinner. We wanted to recreate the experience of Kanye West's Sunday Service.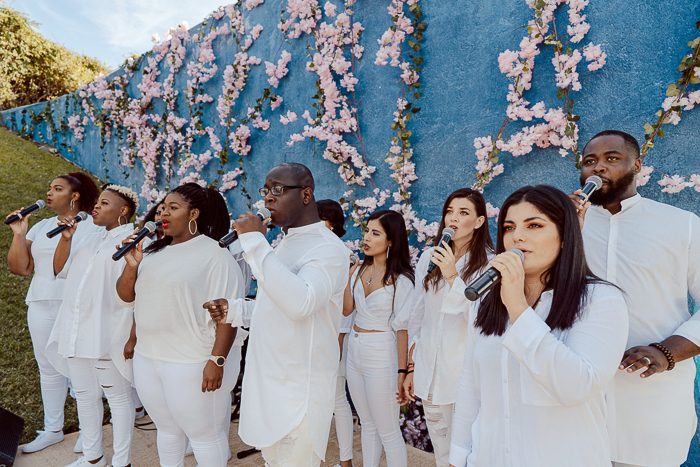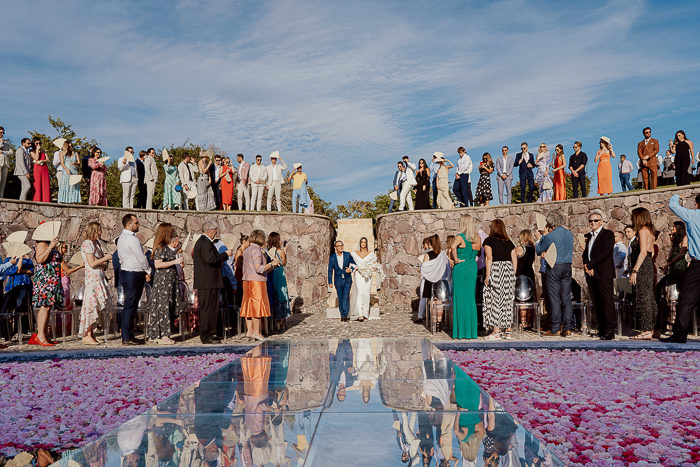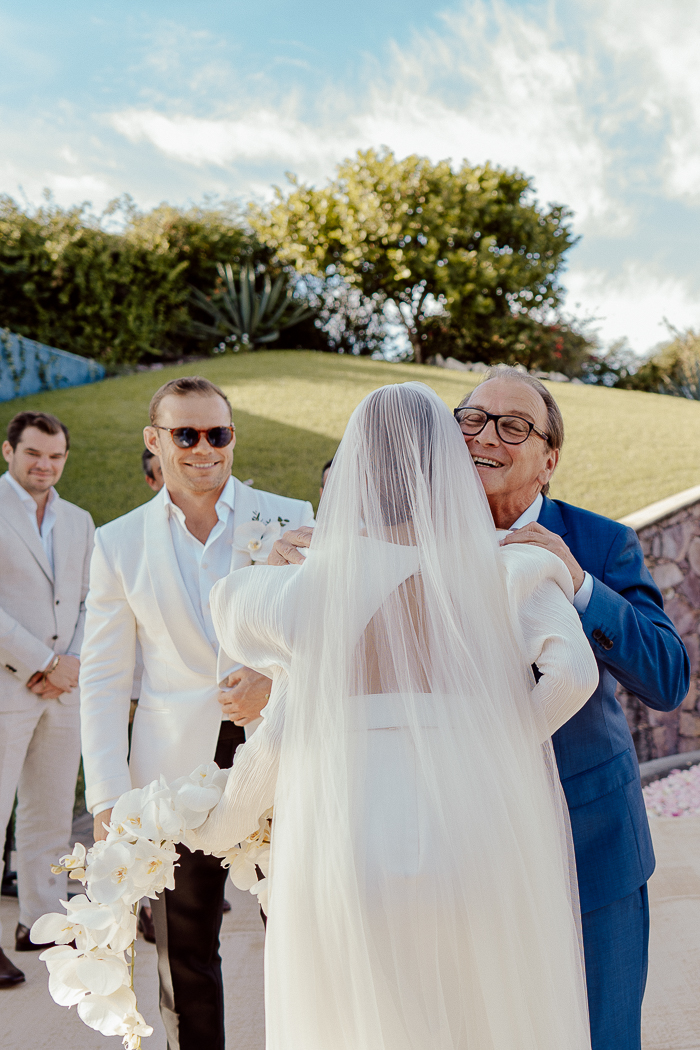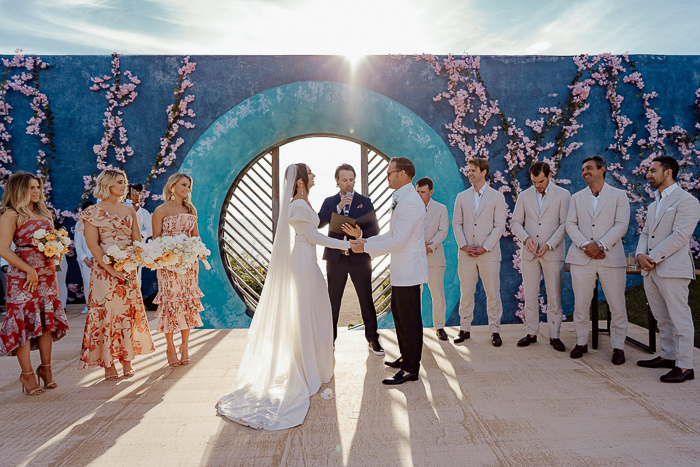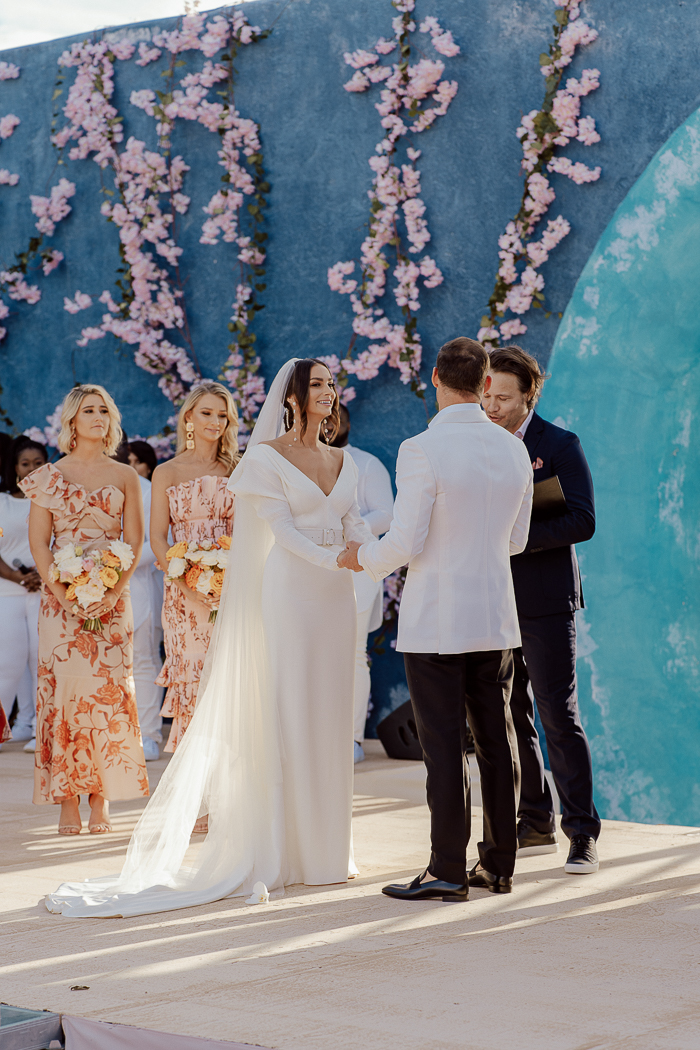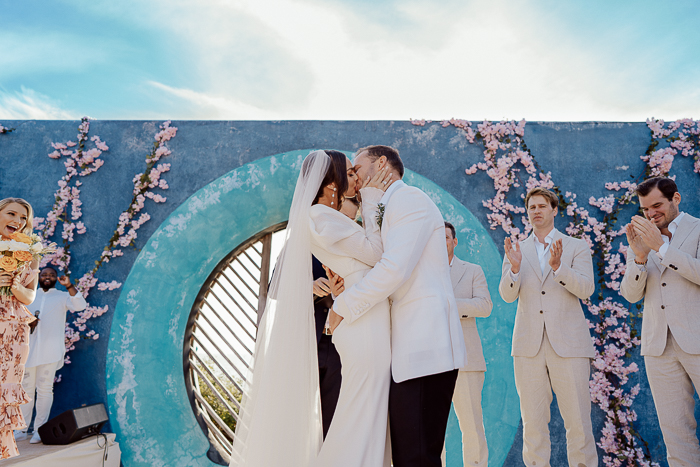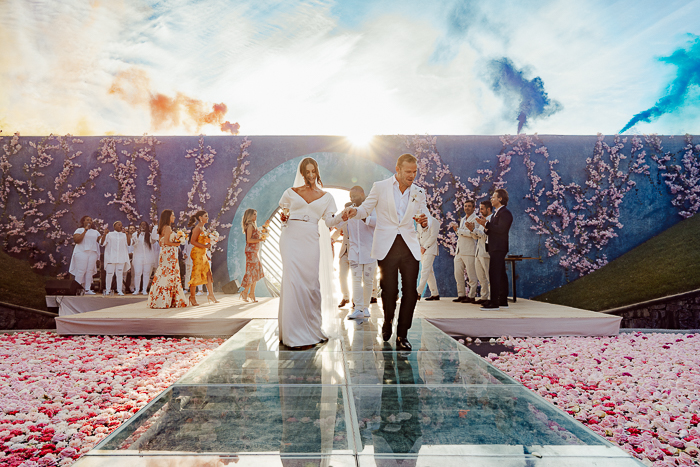 A Memorable Musical Surprise
The most memorable moment, by far, was the song my husband wrote for me as a surprise during the ceremony. Much of the wedding was about providing good music, and the Harlem gospel choir absolutely killed the song my husband wrote. It was so emotional and touching–the most romantic thing he has ever done for me.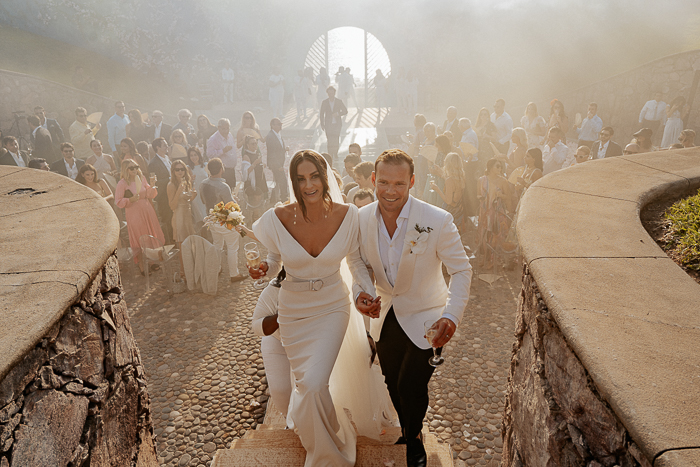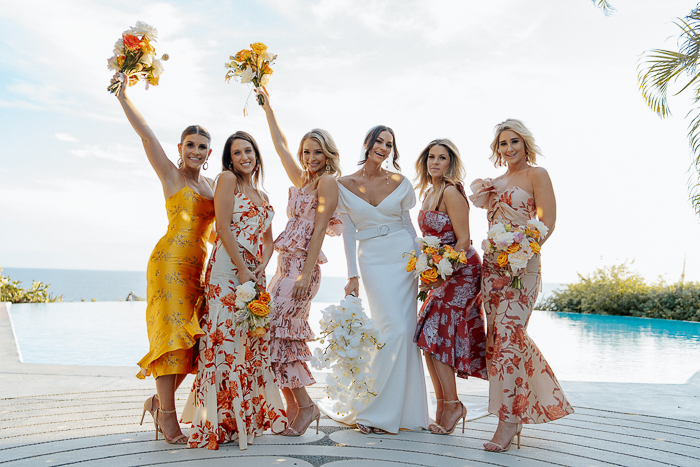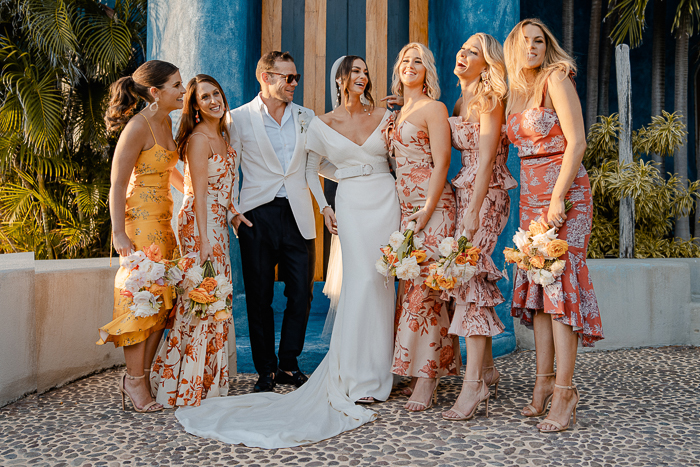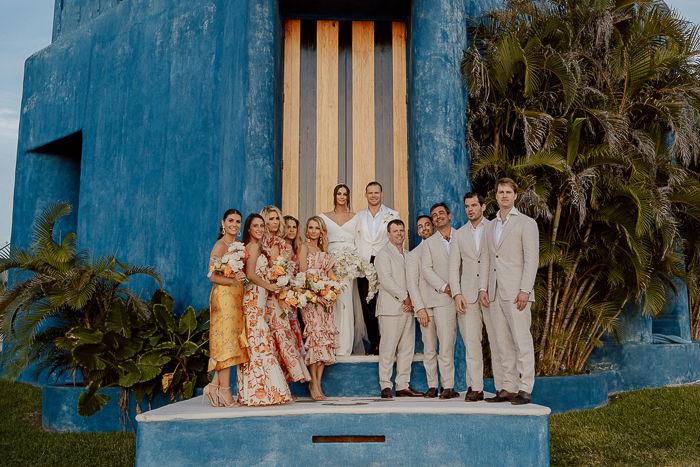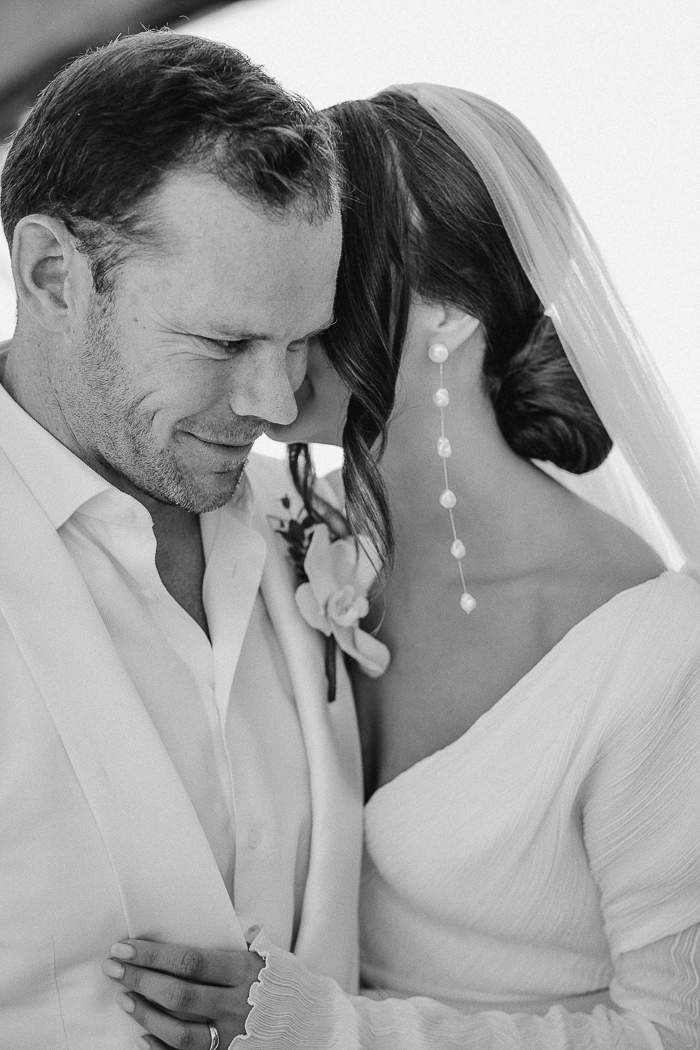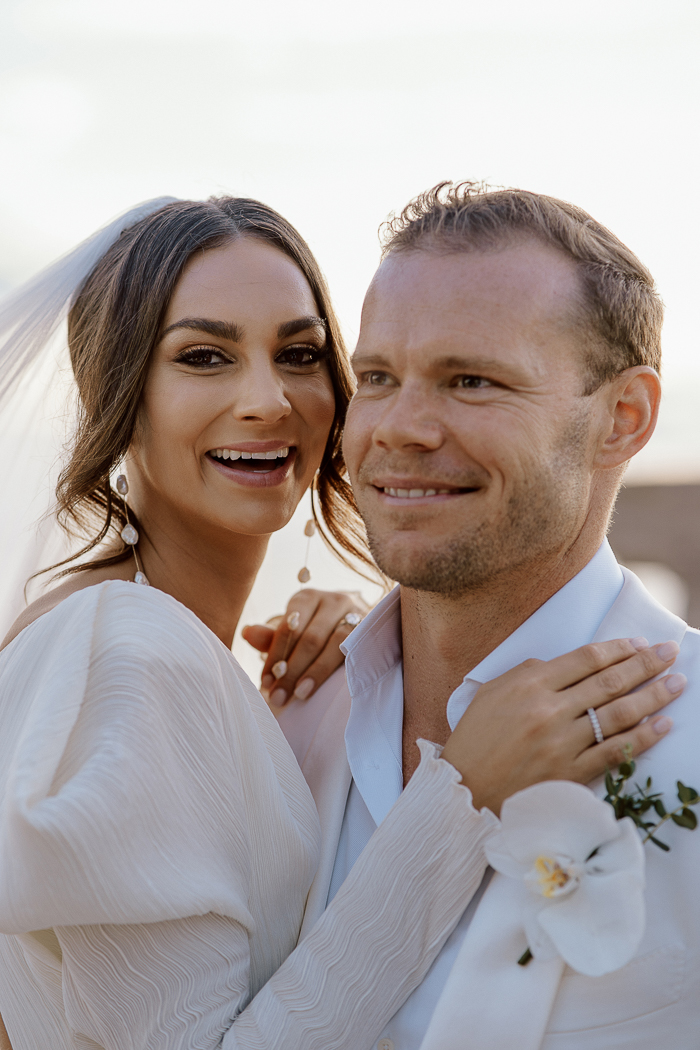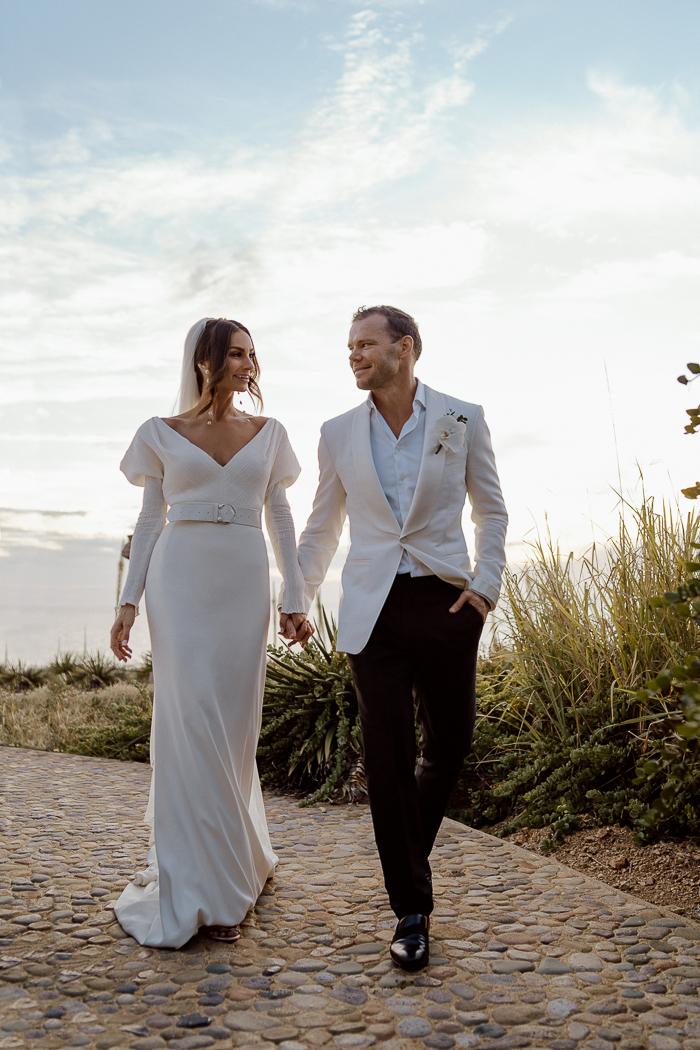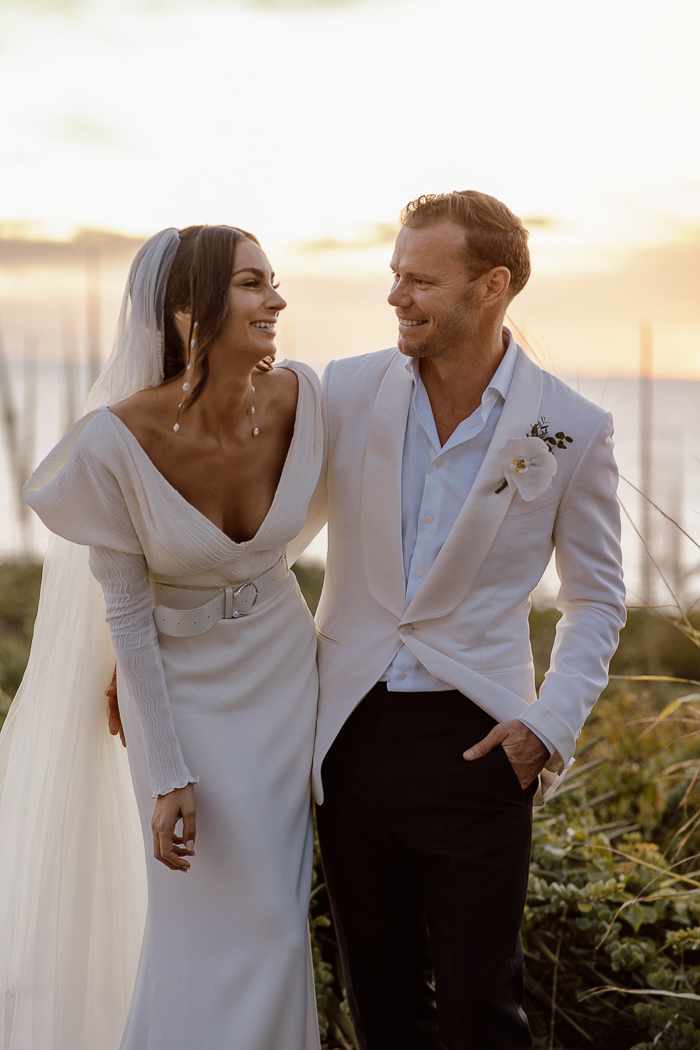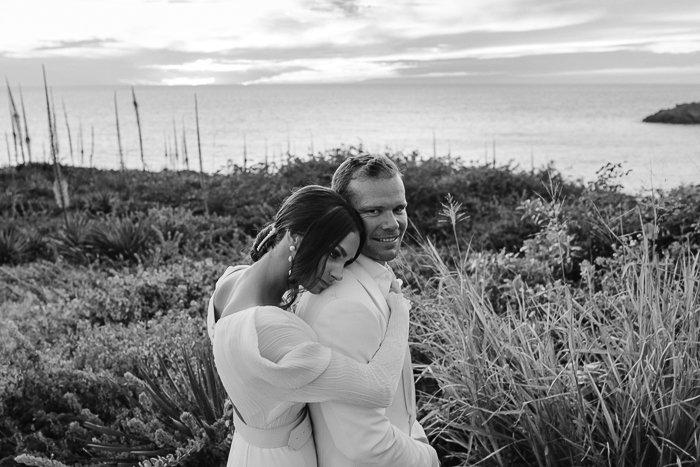 Why A Costa Careyes Destination Wedding
We knew we wanted to have a destination wedding. We've been out of Australia for eight years, lived in many different countries, and explored the world together. It just made sense. Mexico was perfect since it's a summer destination and a very diverse country. Tom and I made many scouting trips and traversed the east and west coast until we landed on Costa Careyes. Not one of our guests had been there before & it had a cool vibe–very unique. It has 10km of beautiful coastline and is colorful and luxurious.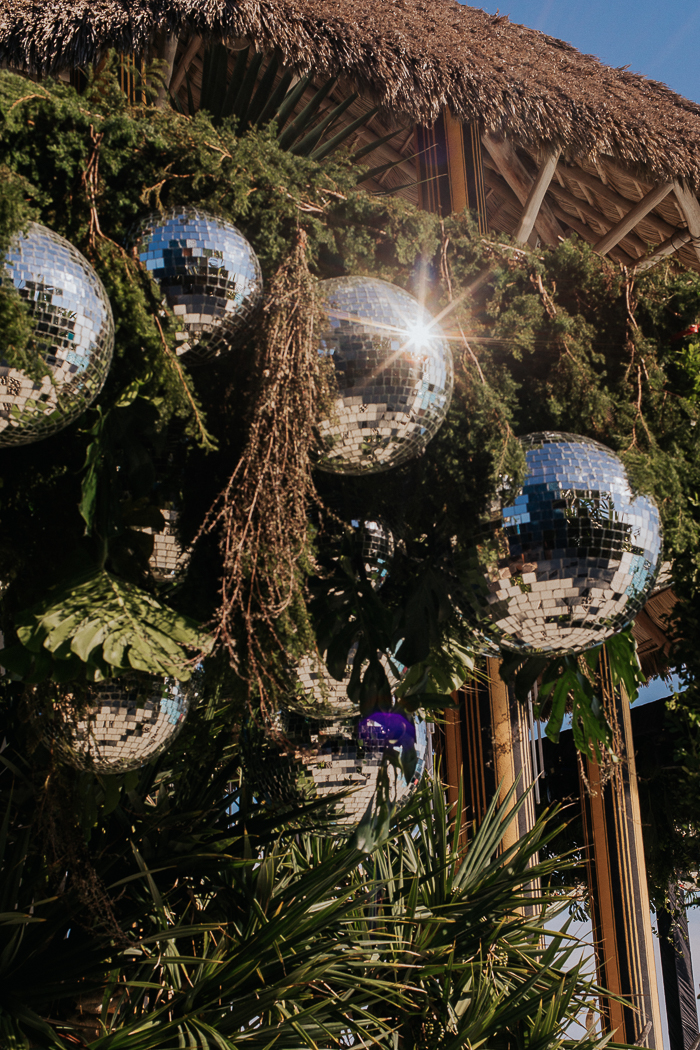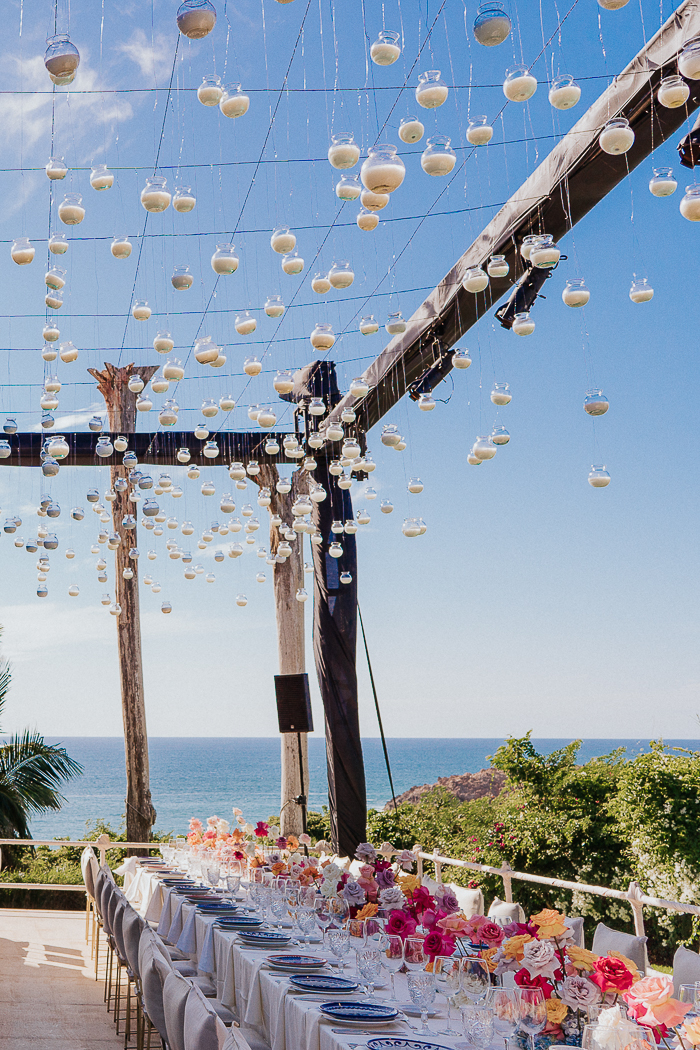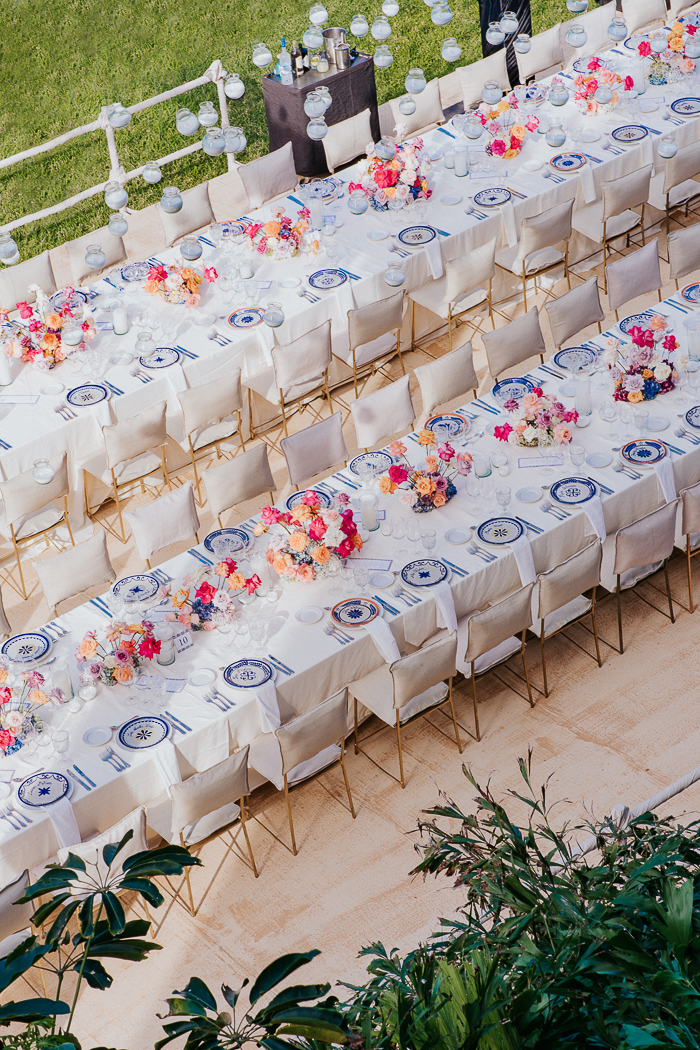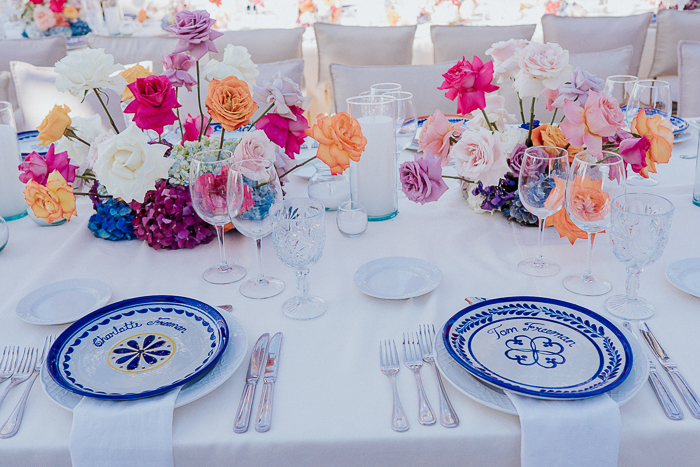 Over The Top Wedding Favors
When our guests arrived at their rooms in Costa Careyes, they were welcomed with custom beach bags, which were filled with branded hats for the men/visors for the ladies, personalized M&M's with my and Tom's face on them, sunscreen, mosquito repellent, Advil, and more. On the wedding night, our guests got personalized plates to eat, which were then packaged up at the end of the night and sent to their rooms. We had an artisan in Guadalajara design and make them.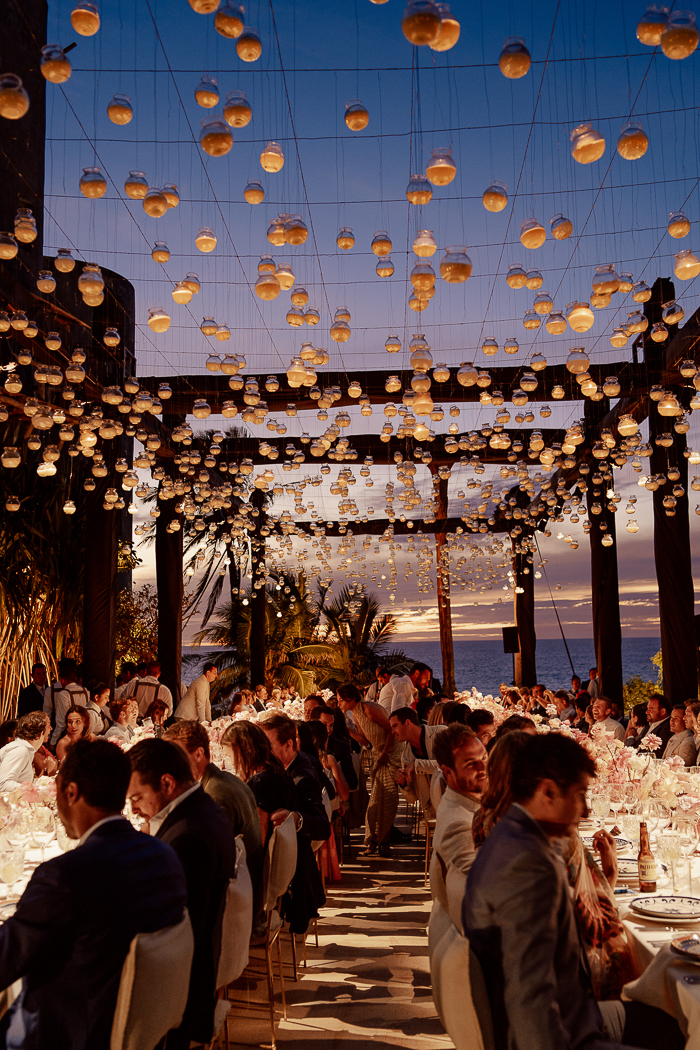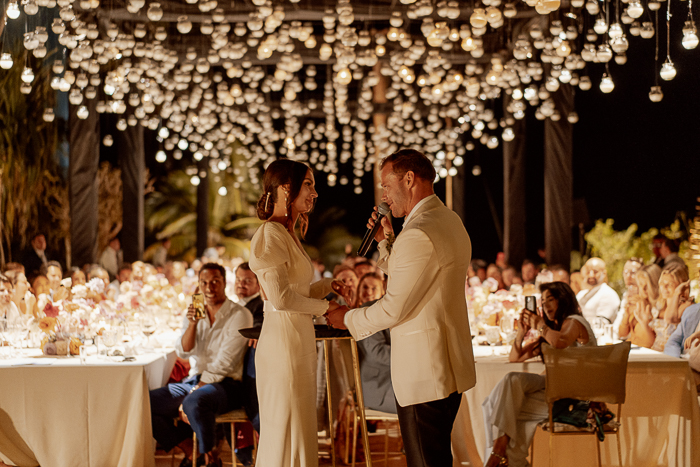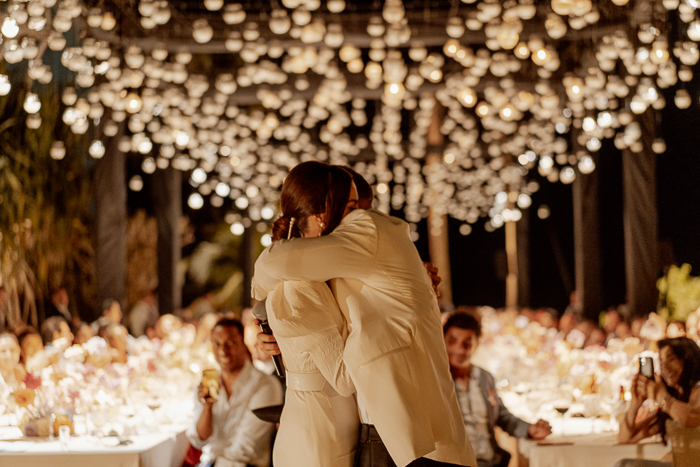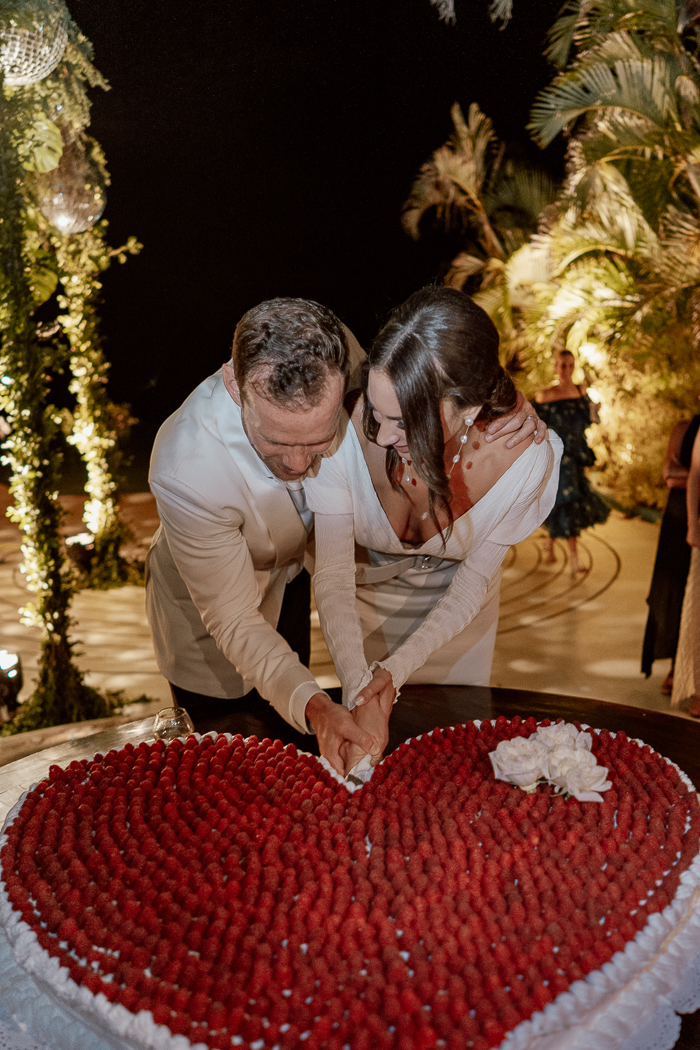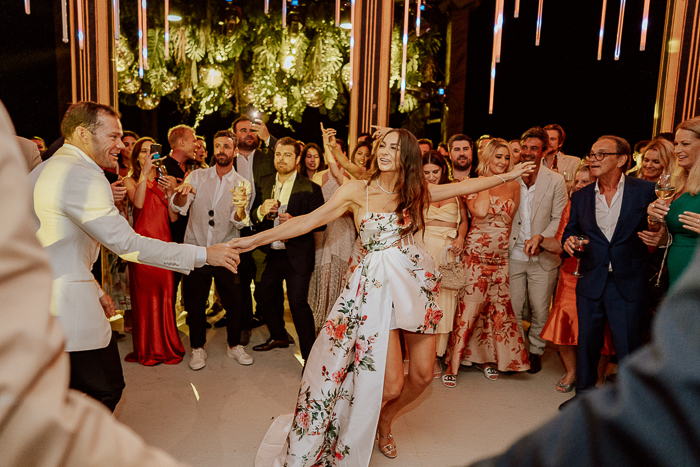 Congratulations again to Charlotte and Tom on their Mexico destination wedding at Costa Careyes! We can't get enough of the photos captured by Junebug member Meraki Weddings. To see more of their work, check out their profile in our directory of best wedding photographers in the world.