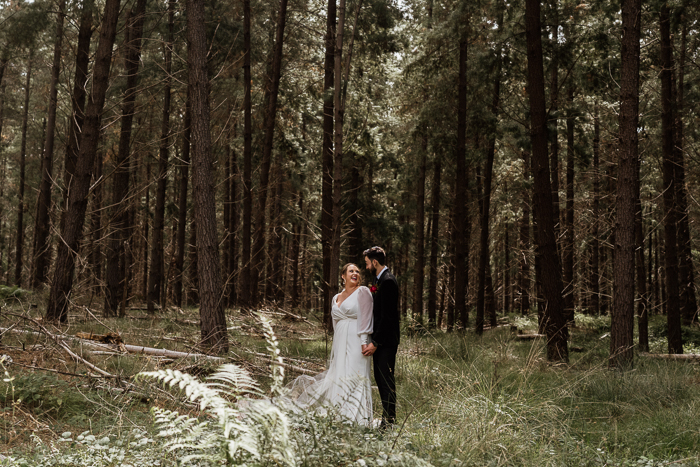 With a picturesque backdrop of the Victoria Alps, thick pine forests, and rolling vineyards, Kiera and Jared's Feathertop Winery wedding had the perfect setting for romantic "I dos." Using white decor that complemented the natural surroundings, show-stopping floral arrangements, and lush greenery—the couple's vision of sipping wine and dancing all day with loved ones came to life in a truly spectacular and breathtaking way.
True to form, the pair had a fun start to their celebration with a first-look prank. Two of their friends dressed in gowns surprised Jared before Kiera's final reveal. After the lighthearted moment, the couple made their way to their vineyard ceremony and exchanged sweet vows with two gorgeous floral pillars framing them and the beautiful landscape. The couple wanted to take full advantage of the scenery with a reception overlooking the estate. Featuring an all-white tablescape with beautiful blooms in red and pink, they dined under a canopy of thick vines and fairy lights.
On top of all the eye-catching details, the couple incorporated personal touches throughout the day, making their celebration even more special. Don't just take our word for it. Keep on scrolling to discover more about their heartwarming wedding journey and take in all the swoon-worthy moments captured by Junebug member and photographer Rachael Emmily.
The Couple:
Kiera and Jared
The Wedding:
Feathertop Winery, Porepunkah, Victoria, Australia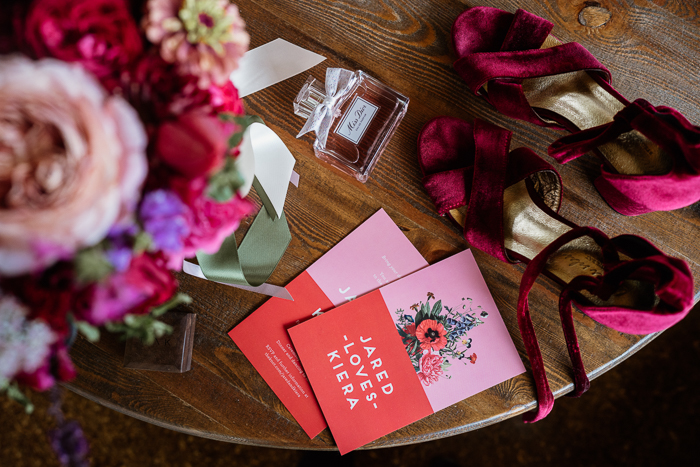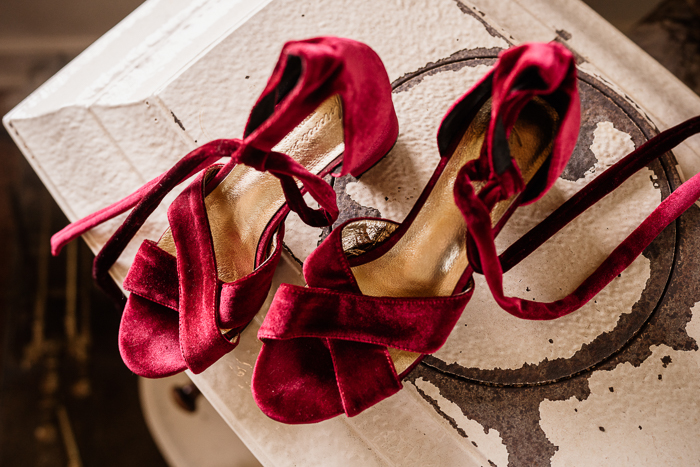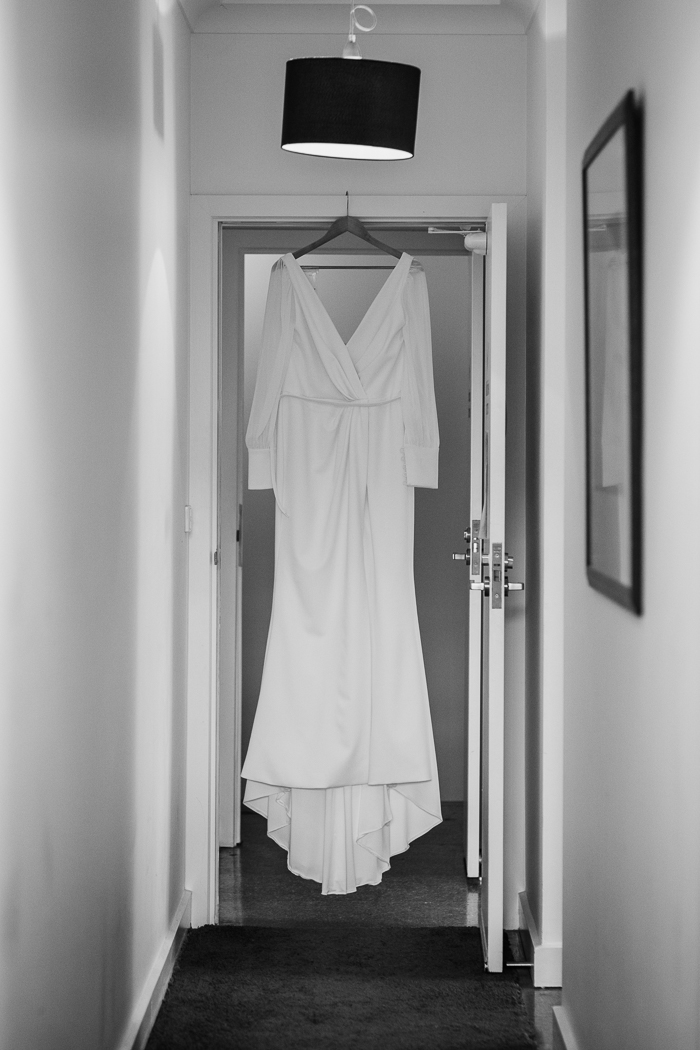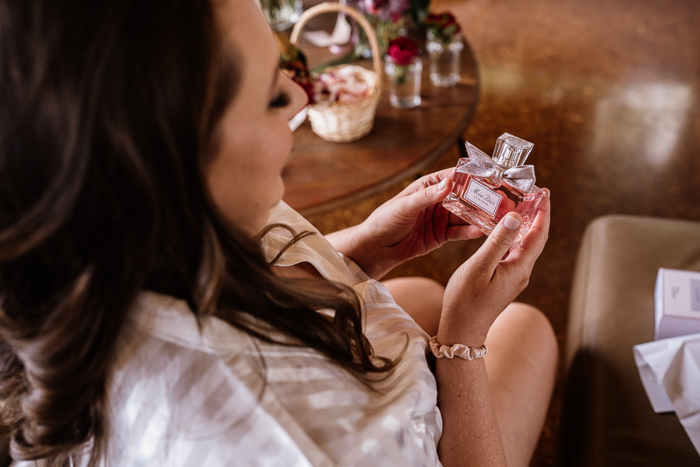 Recommended Reading: 24 Wedding Perfumes For Your Special Day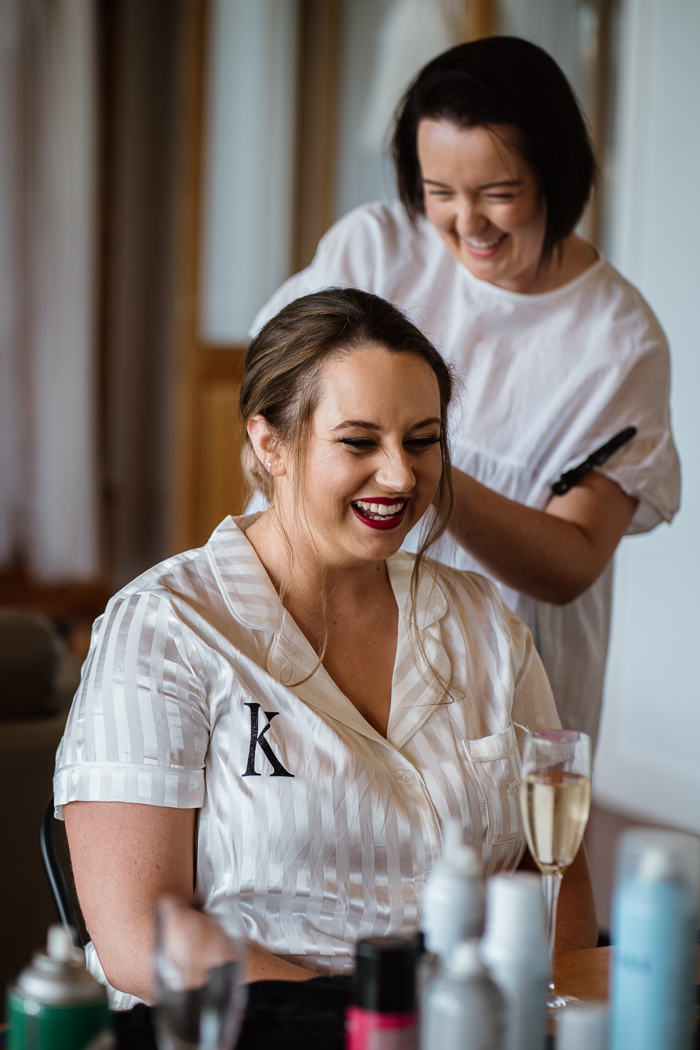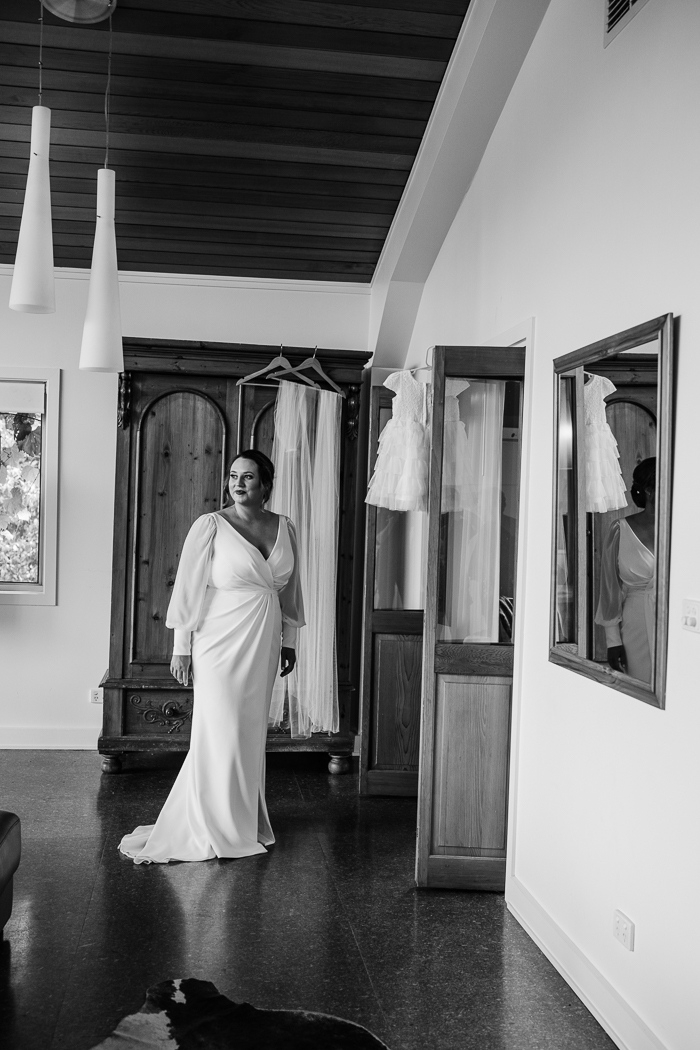 Junebug Member Rachael Emmily's Thoughts On this Feathertop Winery Wedding
When I met Kiera and Jared for the first time, I felt like I'd known them forever. They're two of the kindest, most beautiful souls. They both have a passion for music, so Kiera contacted some of their favorite musicians to record a video message for Jared. Jared's sister handed him an iPad with all the recordings. Everyone wiped away tears as they gave Jared advice and well wishes. To help calm Jared's nerves, Kiera organized two of his mates to dress up and surprise him for the first look. They didn't have a big bridal party but had their sisters stand by them and help them get ready. The styling was colorful and fun, just like the two of them.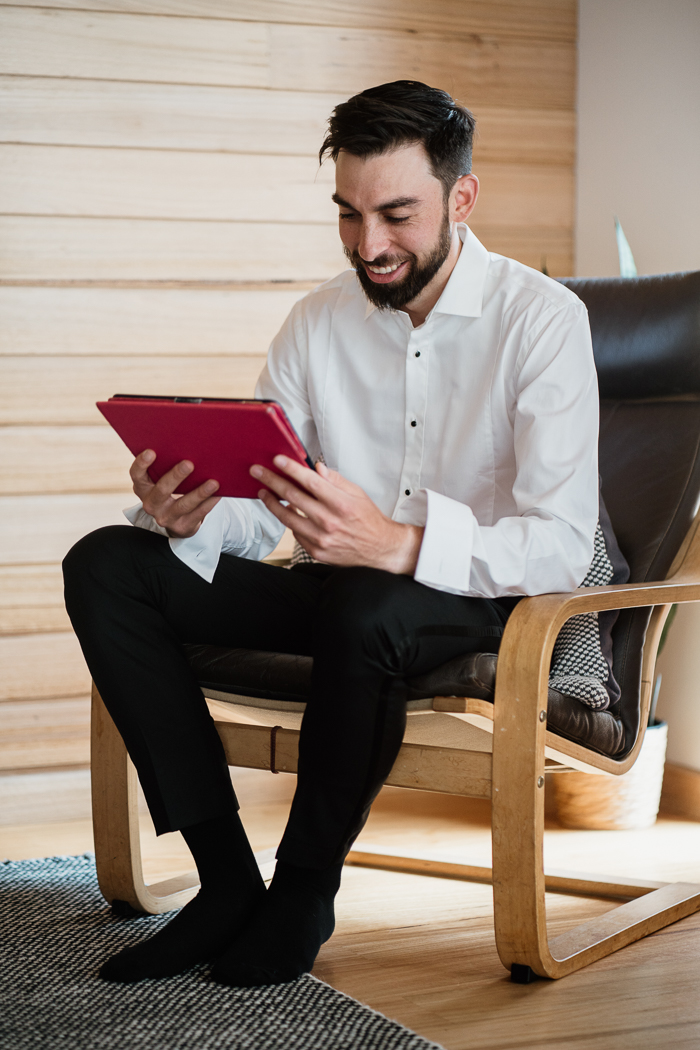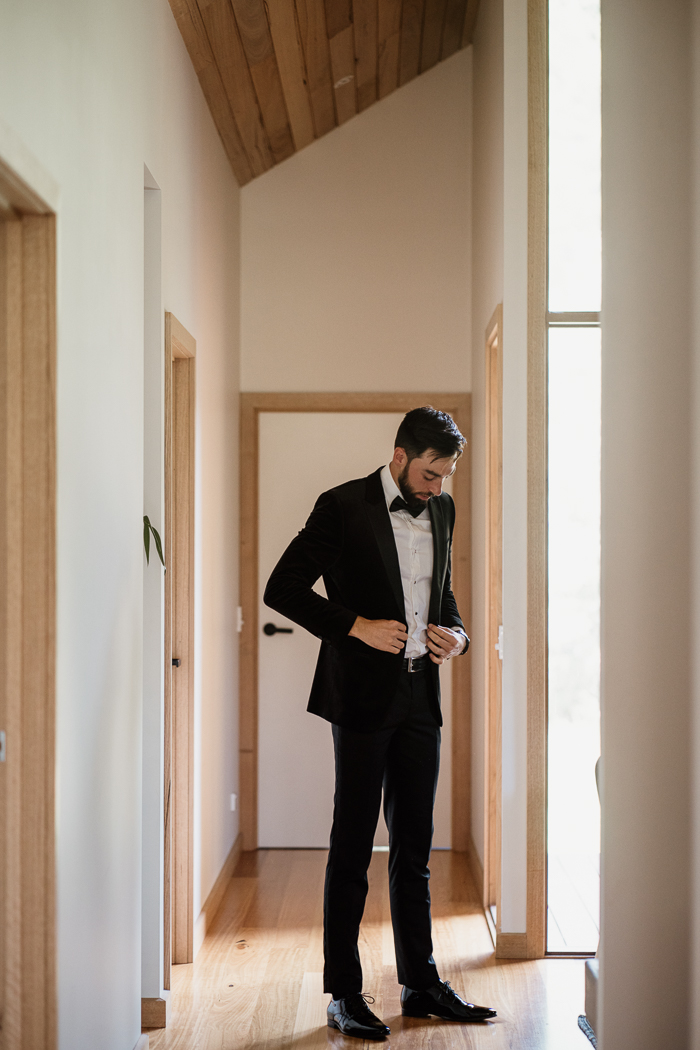 Starting Their Feathertop Winery Wedding Day The Fun Way With A First Look Prank
Our first look was a memorable part of the day. To understand why you must know the backstory. Over the years, I had caught the bouquet at other weddings three times. The running joke was, "Three strikes and you're out." When Jared finally proposed in 2020, he started by saying, "Third time's a charm." So this was my chance for payback. At our first look, I had two of his best friends to do the first look in white dresses. Jared was surprised and disappointed seeing his best mates in dresses that were designed for people three sizes smaller than them. After the second "surprise," it was my turn. Jared turned and was relieved to see me saying, "Third time's a charm, babe!". These have become some of our favorite photos, which has really set the feel for the rest of the day.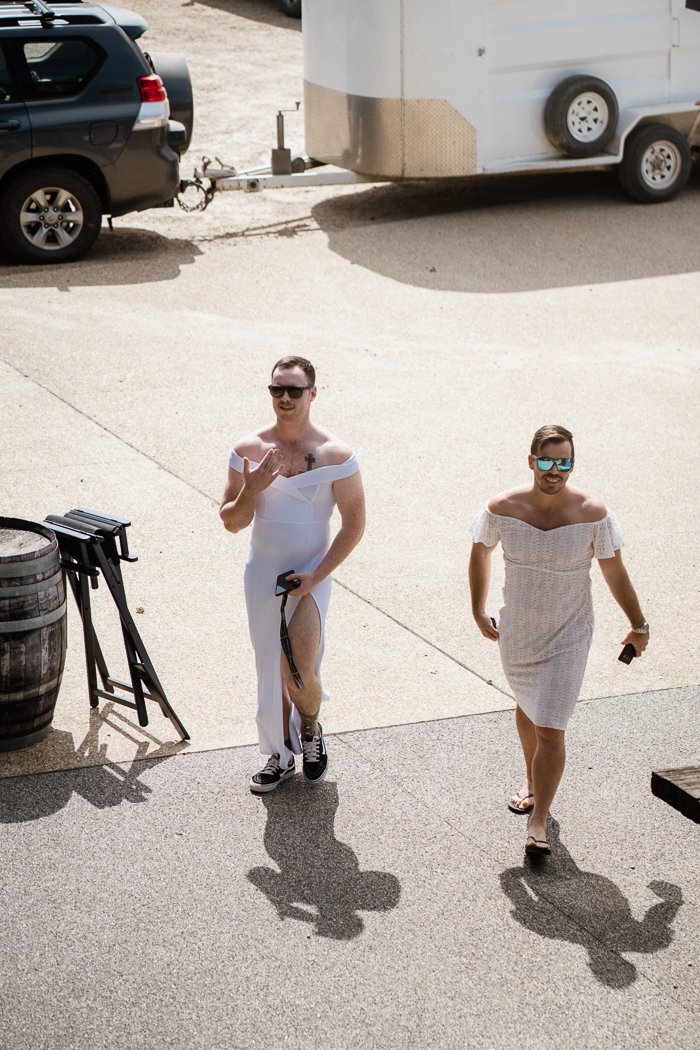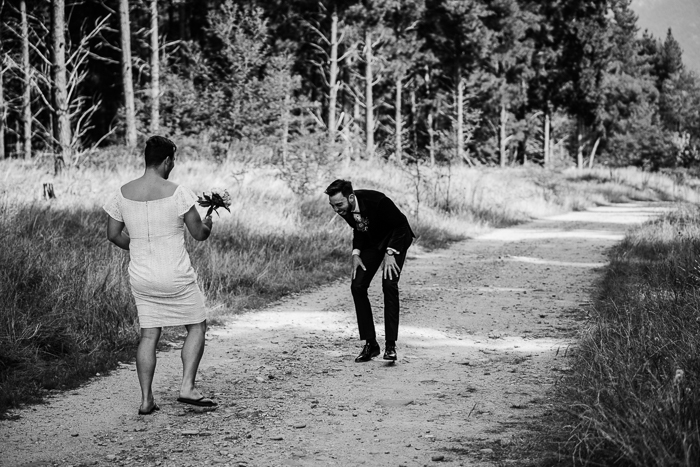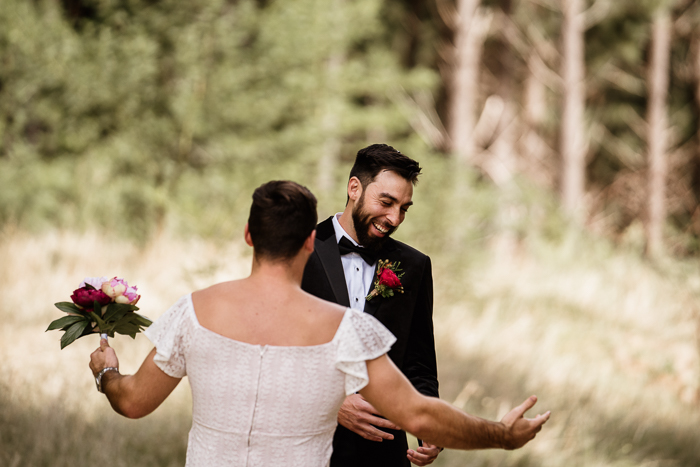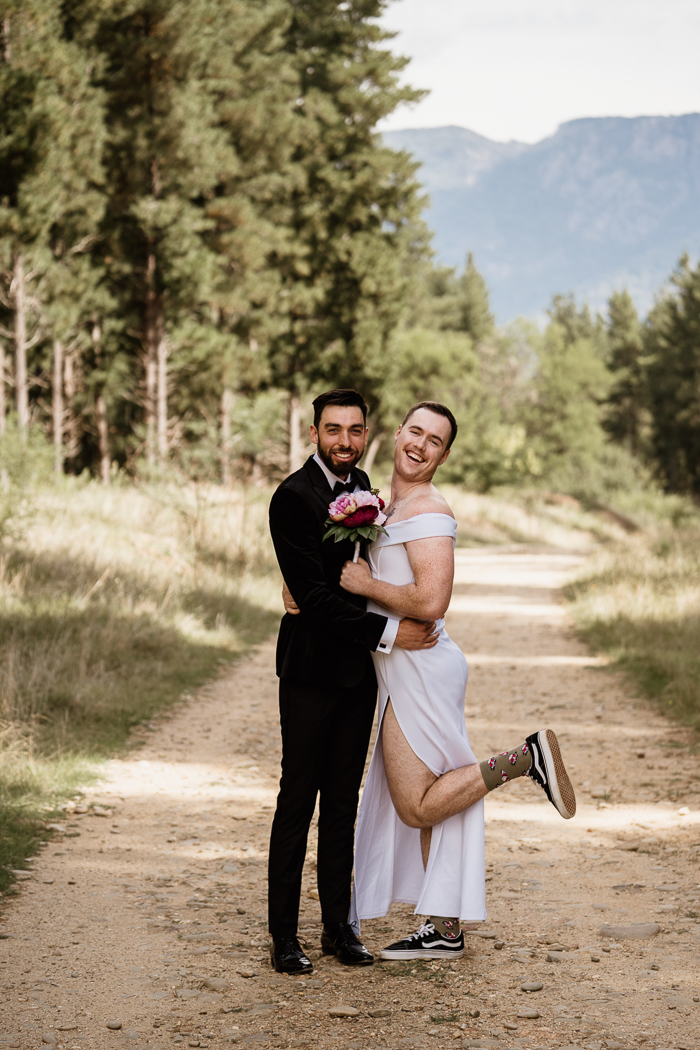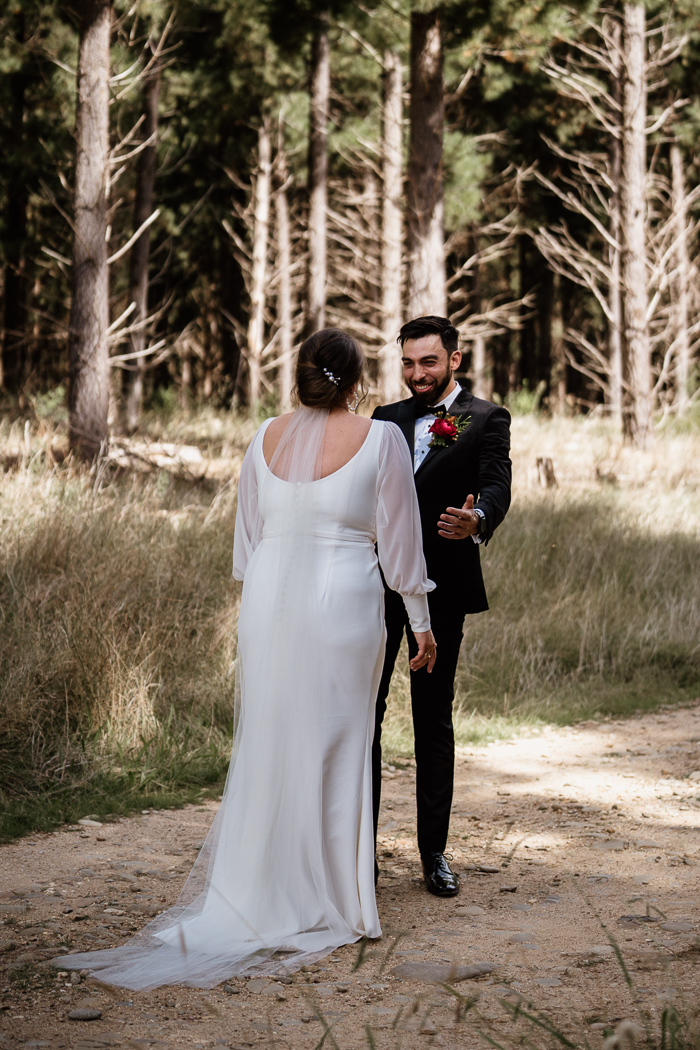 The Inspiration Behind Their Feathertop Winery Wedding
Our wedding was based on three important things to us: mountains, music, and fun. We decided to get married in front of Mount Buffalo in high country Victoria as it had become a special place for the both of us over the years, and Feathertop Winery had always been a dream wedding venue for us. The sunset over the mountain from the winery was simply divine! Our love of music brought us both together at the very start. Throughout our wedding, we had an eclectic mix of music. We even gifted our guests with a playlist of our favorite songs and ones chosen to be part of our special day. Finally, we decided to optimize our day by spending the most time with our guests—whether singing and dancing or sitting with them for a conversation, plus vino. Our wedding was bright, fun, and filled with genuine joy!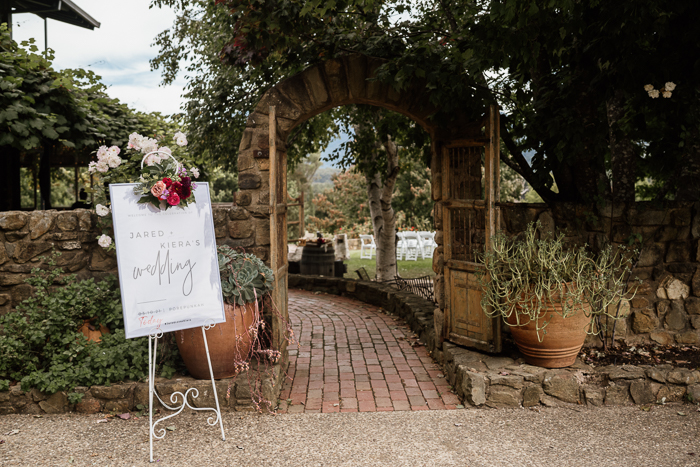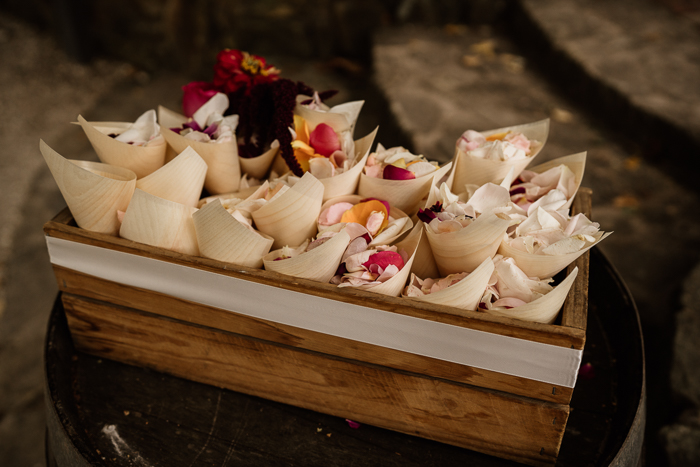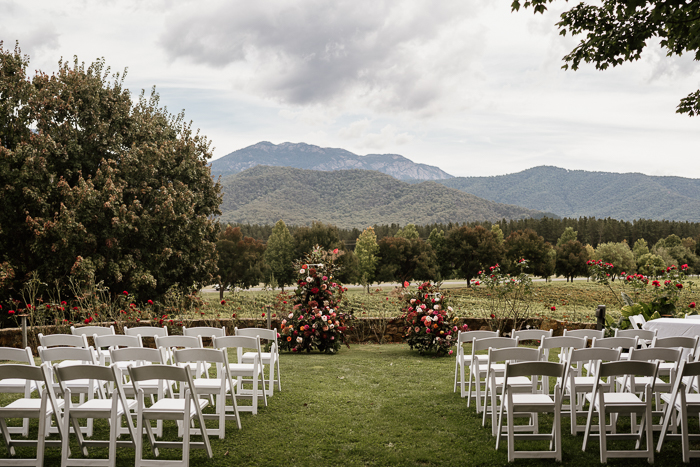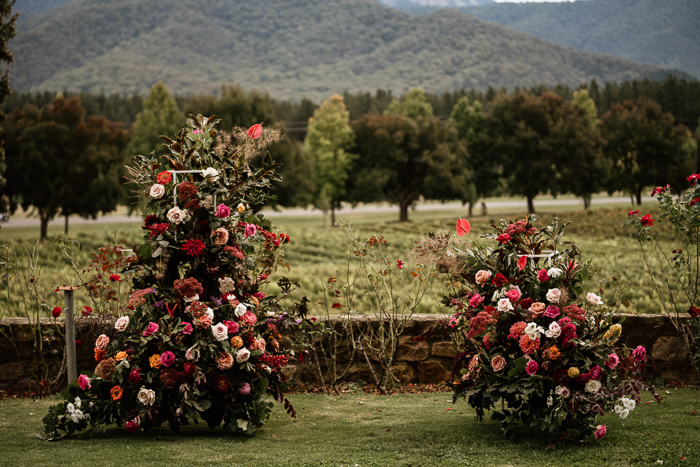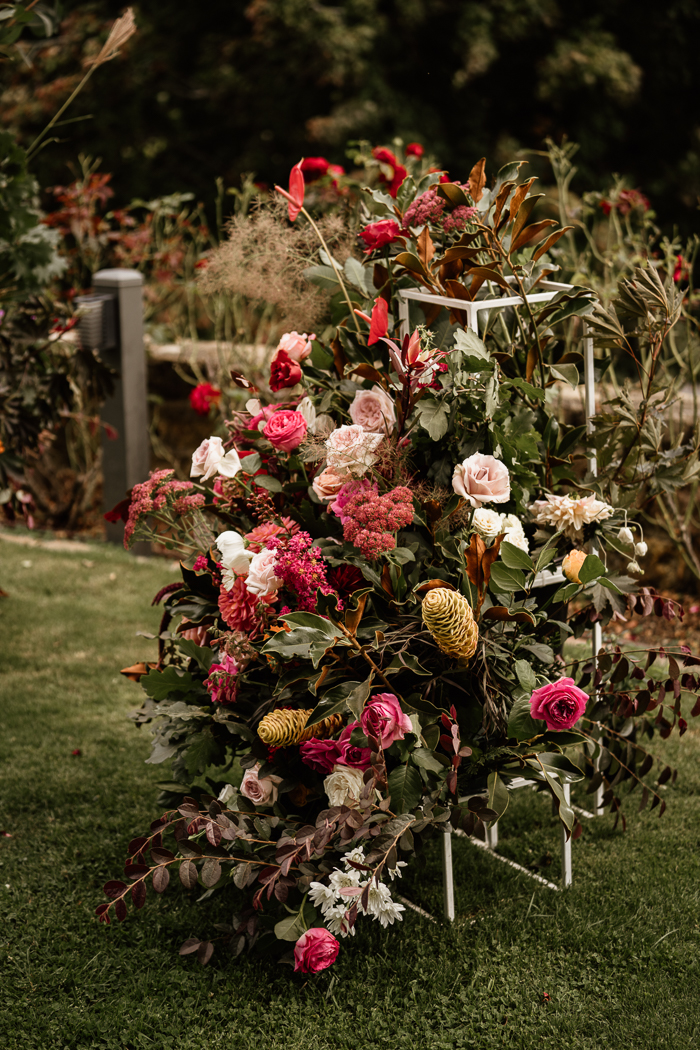 Personalizing Their Ceremony By Having Their Loved Ones Participate
We were lucky enough to have our family involved in every aspect of our ceremony—from Jared's brother-in-law conducting our ceremony and having our niece be the flower girl to our sisters being our "best people." It made for an intimate and special ceremony with lots of laughs. We also decided to plant a blueberry bush during the ceremony, as they can live up to 70 years. To symbolize their commitment to helping us grow in our marriage, we asked our guests to place a trowel full of soil into the pot as they came into the ceremony. It was a sweet sentiment; every time we water our blueberry bush, it reminds us of our loved ones.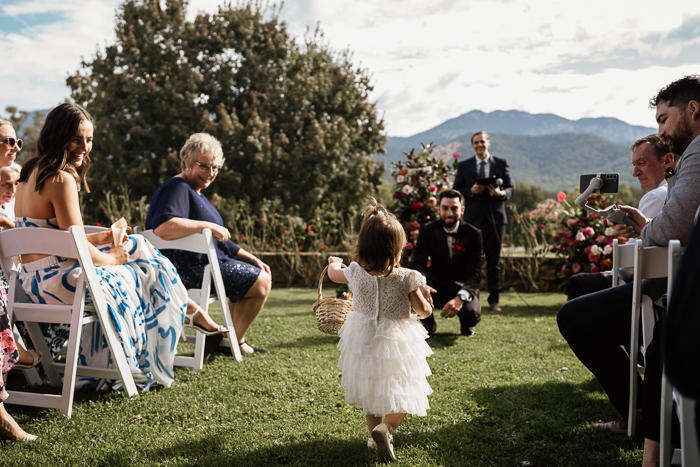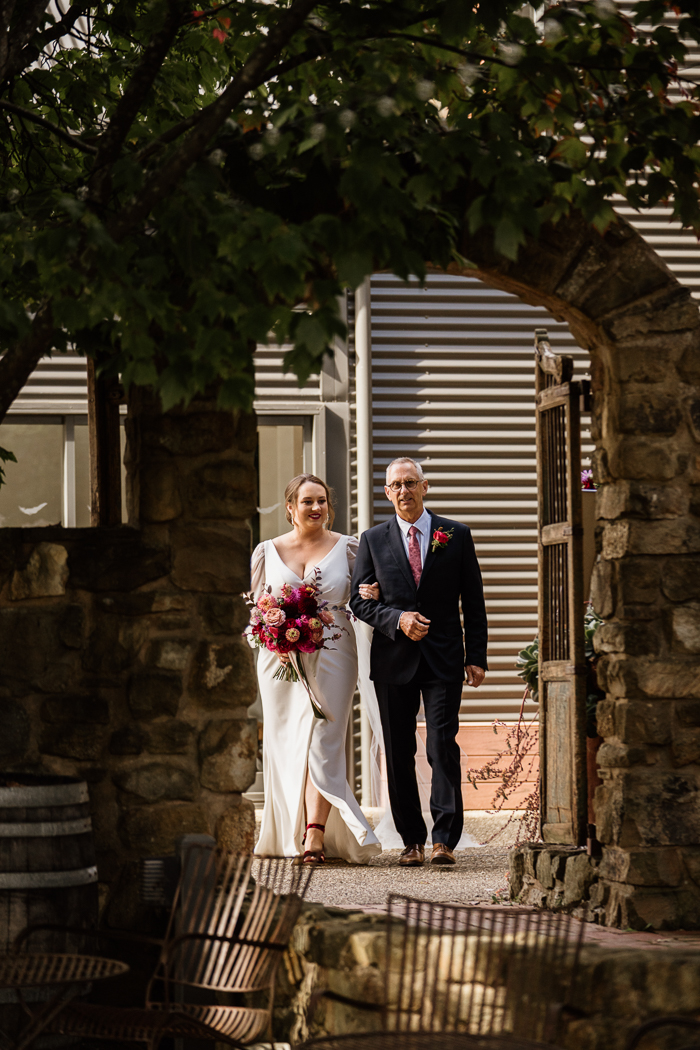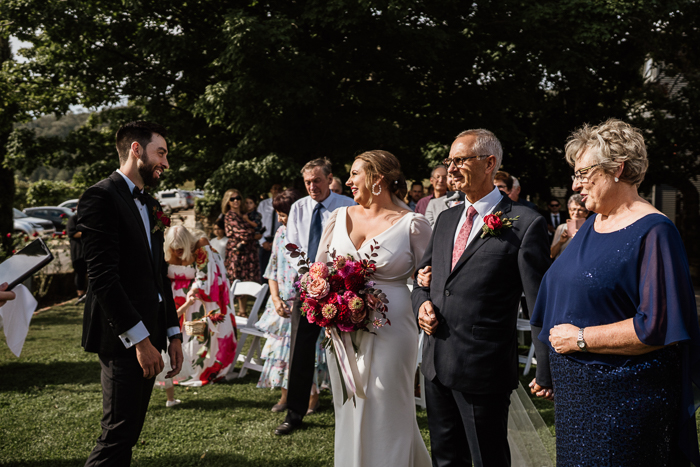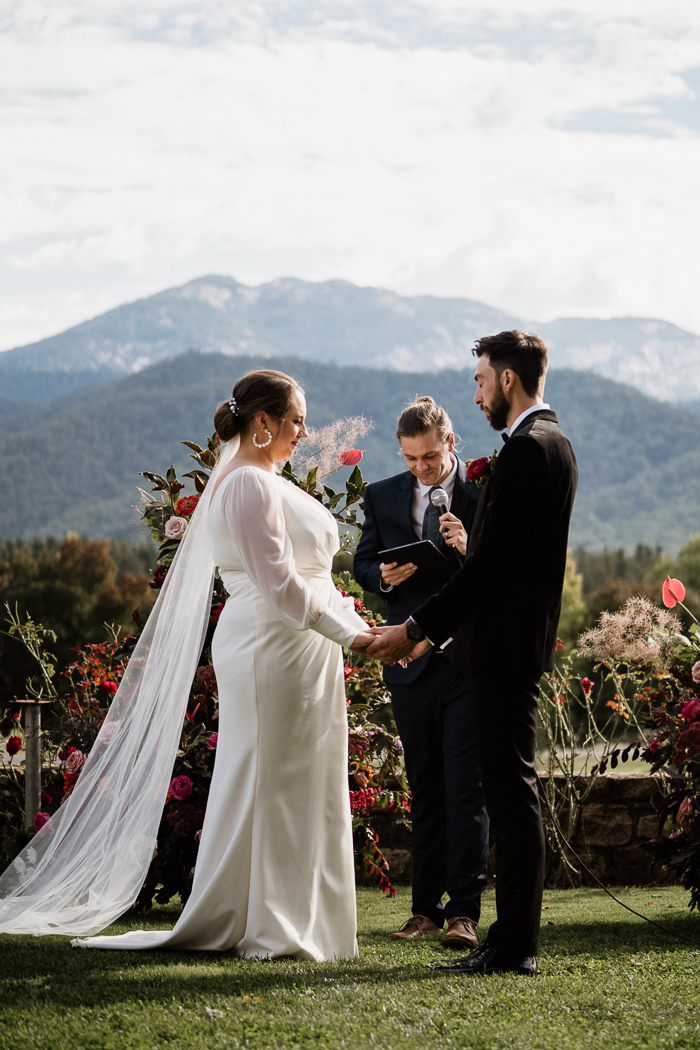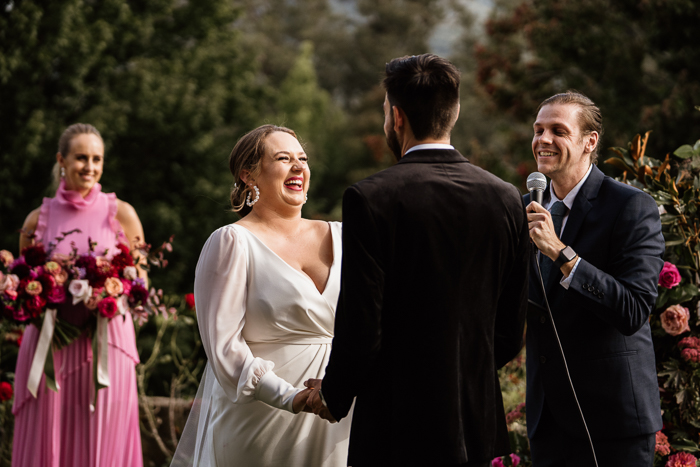 Wedding Advice: Choose Your Wedding Priorities Together And Stick To Them
Choose the three aspects of the wedding that are most important that you couldn't skimp out on. For us, it was the venue, music, and photographer. We did all the rest on a tight budget, and it didn't bother us. It made for a wedding that we loved.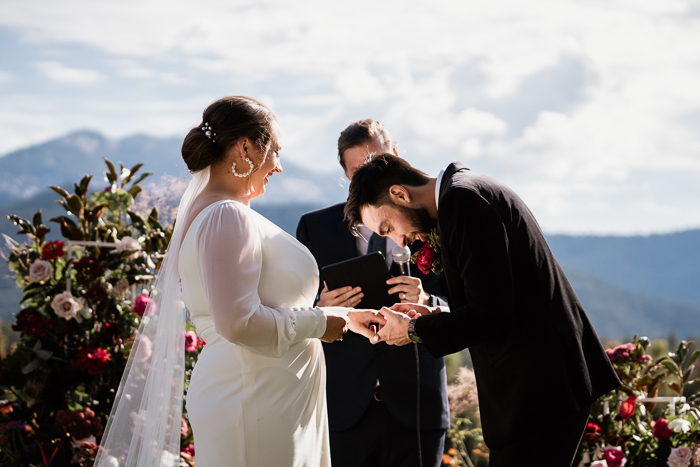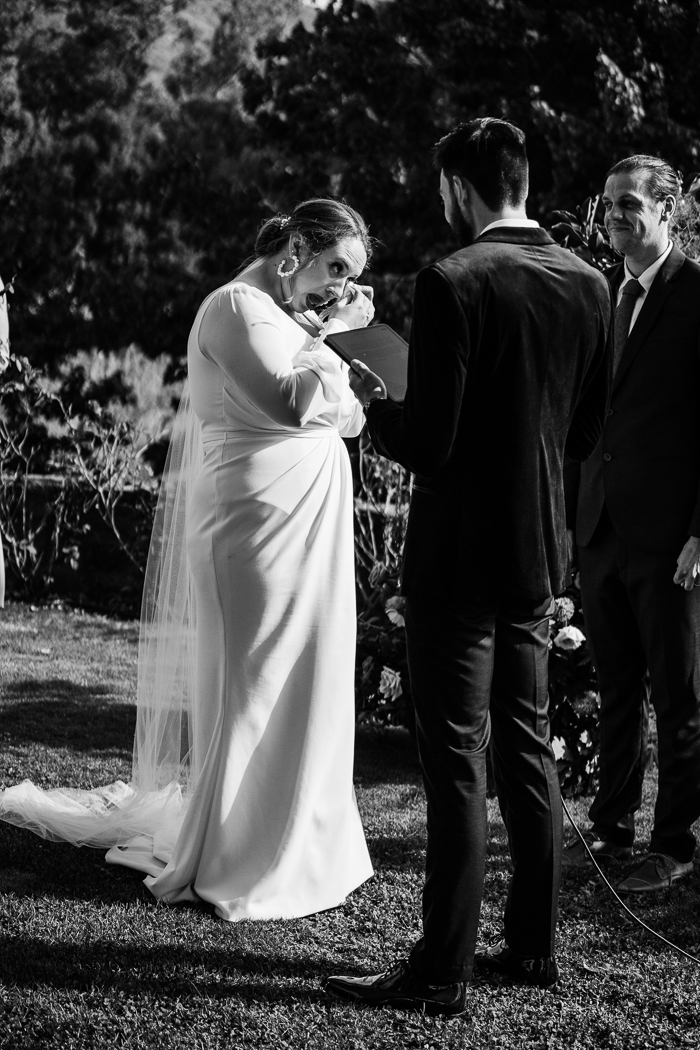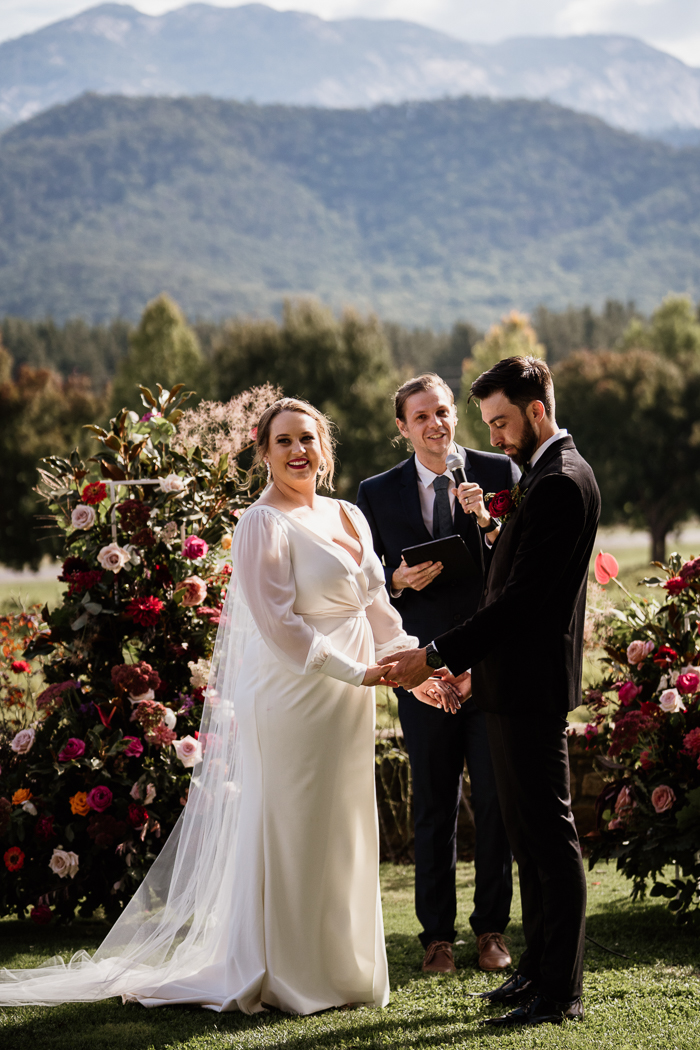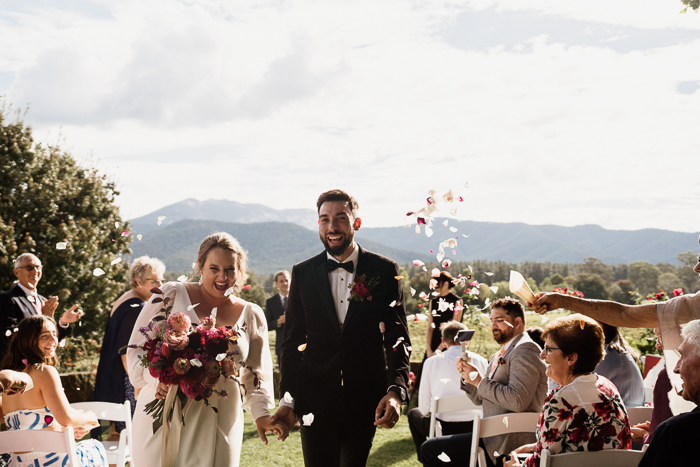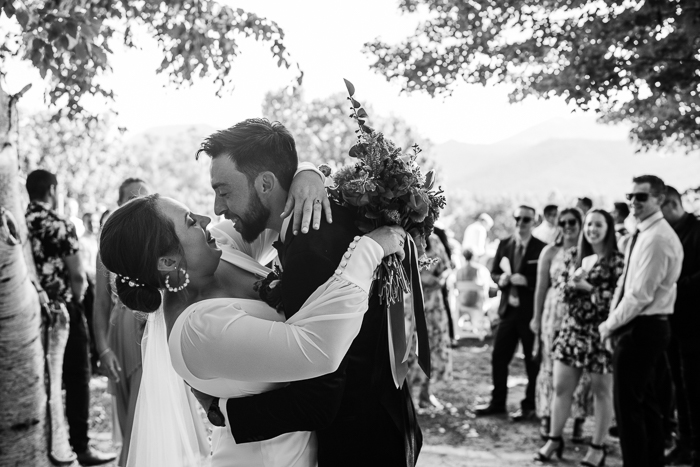 Taking Dance Lessons To Prepare For Their First Dance Was The Best Decision
Due to the pandemic, our wedding was delayed twice, which in hindsight, was a silver lining for our poor dance moves. We decided to do dance lessons to have fun together. It also kept the excitement in our relationship in the lead-up to our wedding. We hadn't told anyone that we were learning. Our first dance was a quickstep to "You Make Me Feel Like Dancing" by Leo Sayer. We mucked the dance up multiple times, but it didn't matter. No one had noticed. We cannot recommend doing this enough!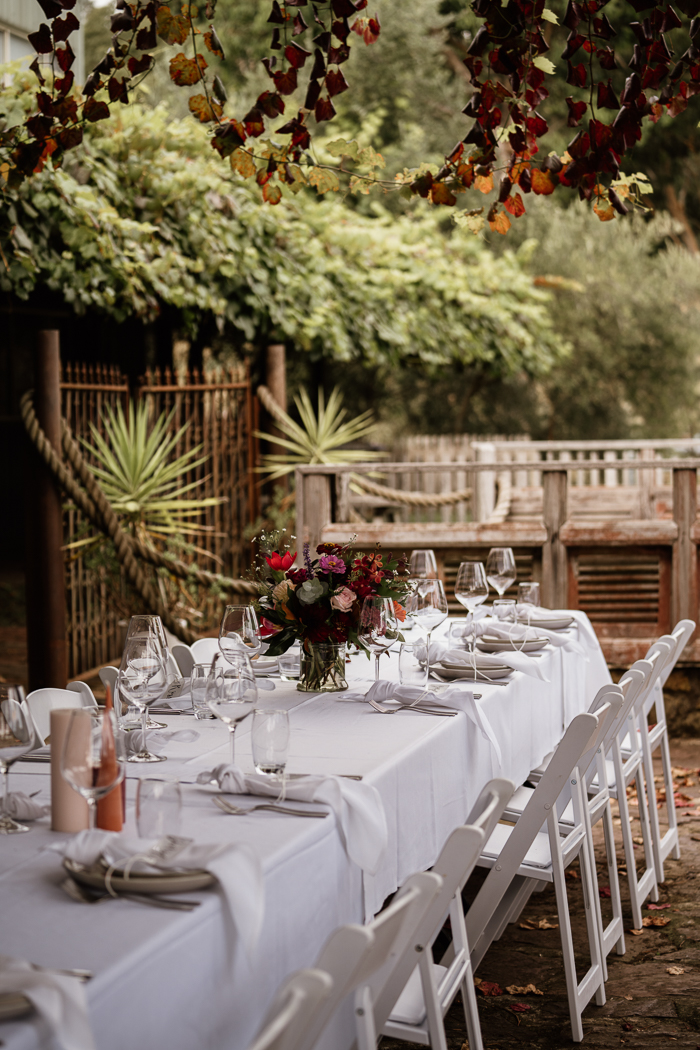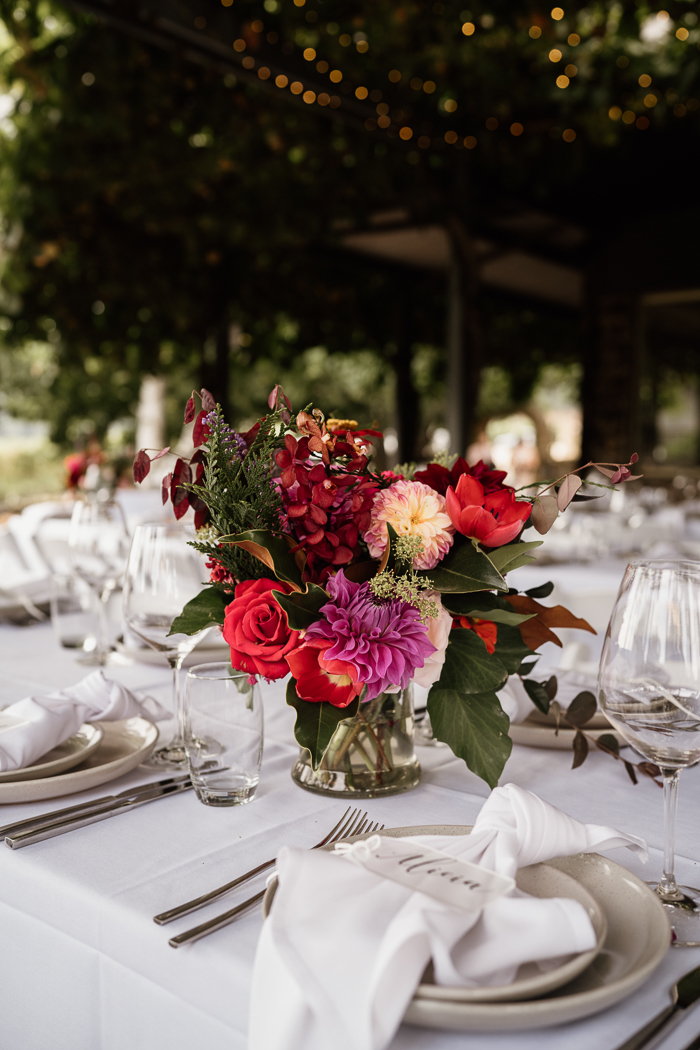 Shop Similar Custom Neon Sign: 1. Wedding Neon Sign 2. Custom Neon Sign Wedding Decor 3. Custom Name Neon Sign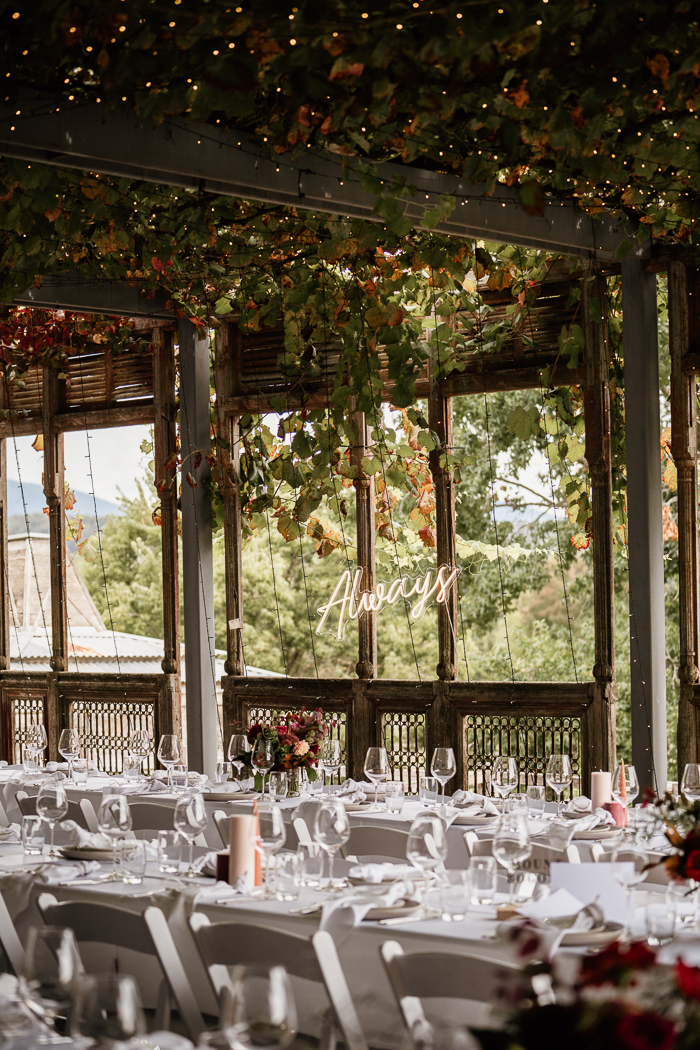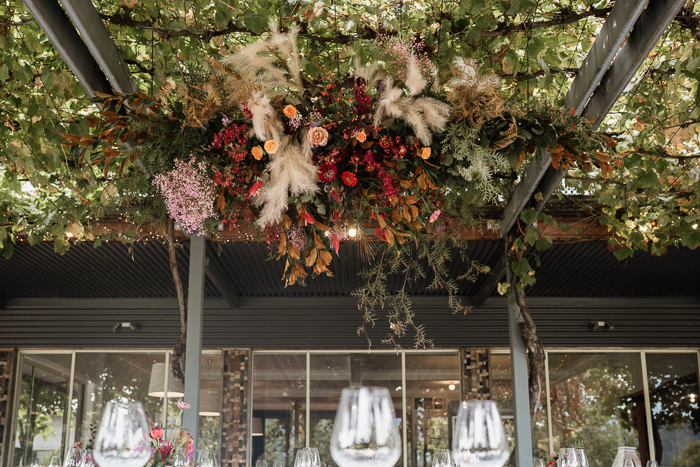 Giving Each Other Meaningful Gifts
Jared gifted me with Miss Dior perfume. Another piece of good advice we received was to pick a perfume for your wedding day and wear it for your anniversaries and date nights to take you back to those happy memories. I gave Jared a video of some of his favorite musicians wishing him a happy wedding day! Some of them brought us together all those years ago, so it was a full-circle moment.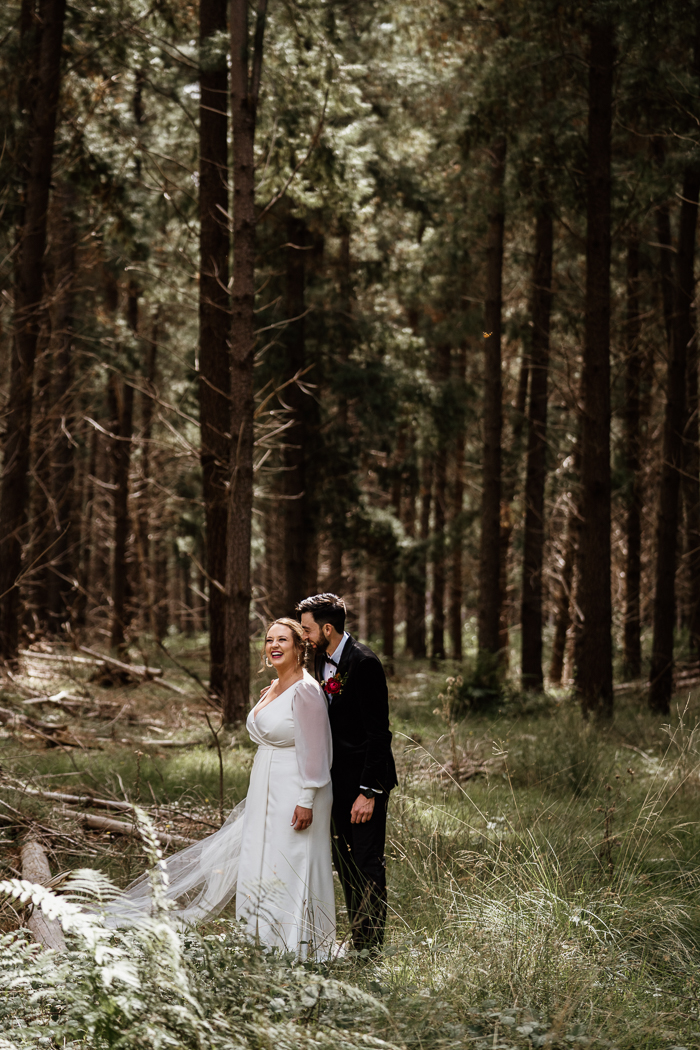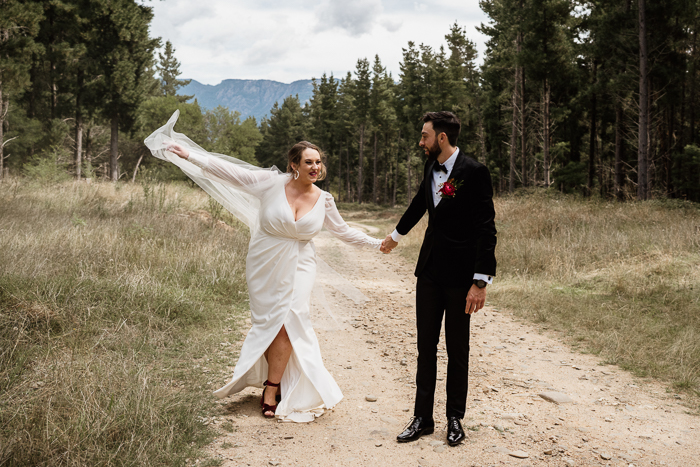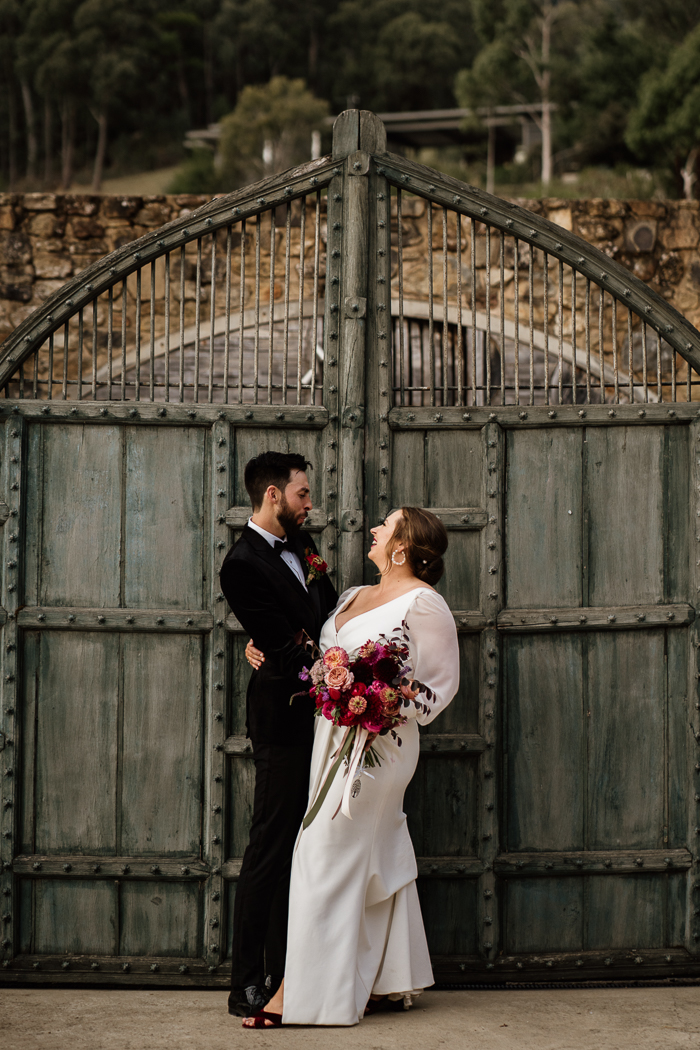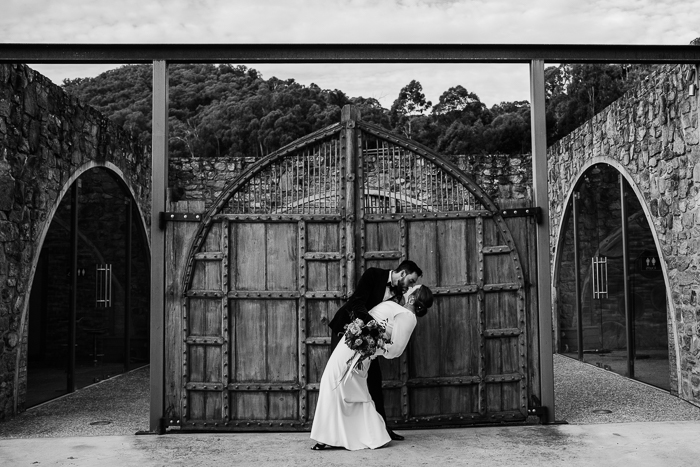 Congratulations to Kiera and Jared on a flower-filled and heartwarming Feathertop Winery wedding. If you're looking to infuse your big day with meaningful moments that reflect your and your partner's love story, be sure to read our guide to planning a unique wedding of your own.
And a special thank you to Junebug member and photographer Rachael Emmily for capturing all the stunning details of their celebration and sharing them with us. To see more of her talent and gorgeous weddings like this one, check out her profile in our directory of talented photographers from around the world.