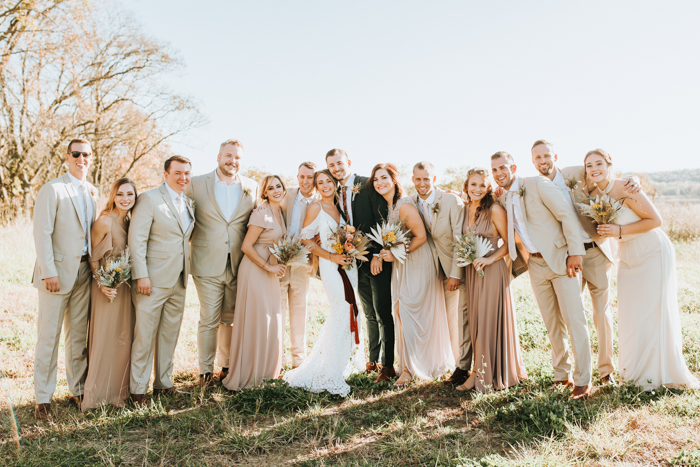 Determining the style of your wedding can be as easy as looking around your home, especially when your home is as chic as Ashley and Connor's! The pair pulled boho inspiration from elements around their house which gave their KC wedding at The Fields at 1890 an intimate and perfectly "them" vibe. Shortly after getting engaged, Ashley stumbled upon Connor's colorful wedding tie, which served as a source of color palette inspo that perfectly complemented the earthy vision As You Wish KC brought to life for the big day. We can't get enough of the sweet portraits photographed by The Bold Americana, who captured Ashley and Connor's mutual love and light as they tied the knot in style.
The Couple:
Ashley and Connor
The Wedding:
The Fields at 1890, Kansas City, Missouri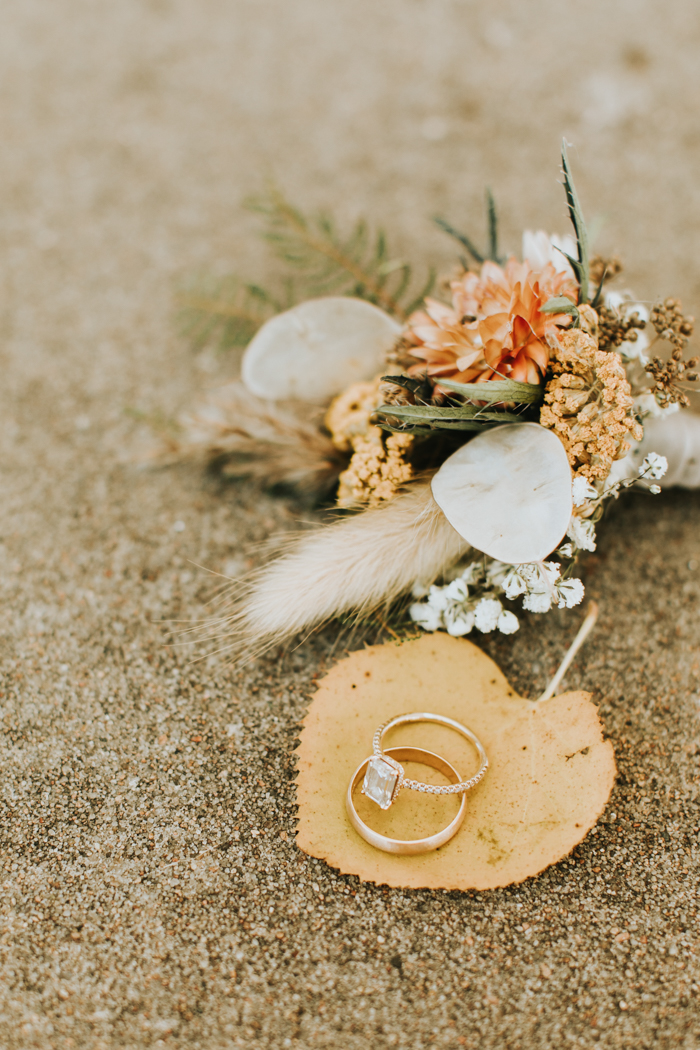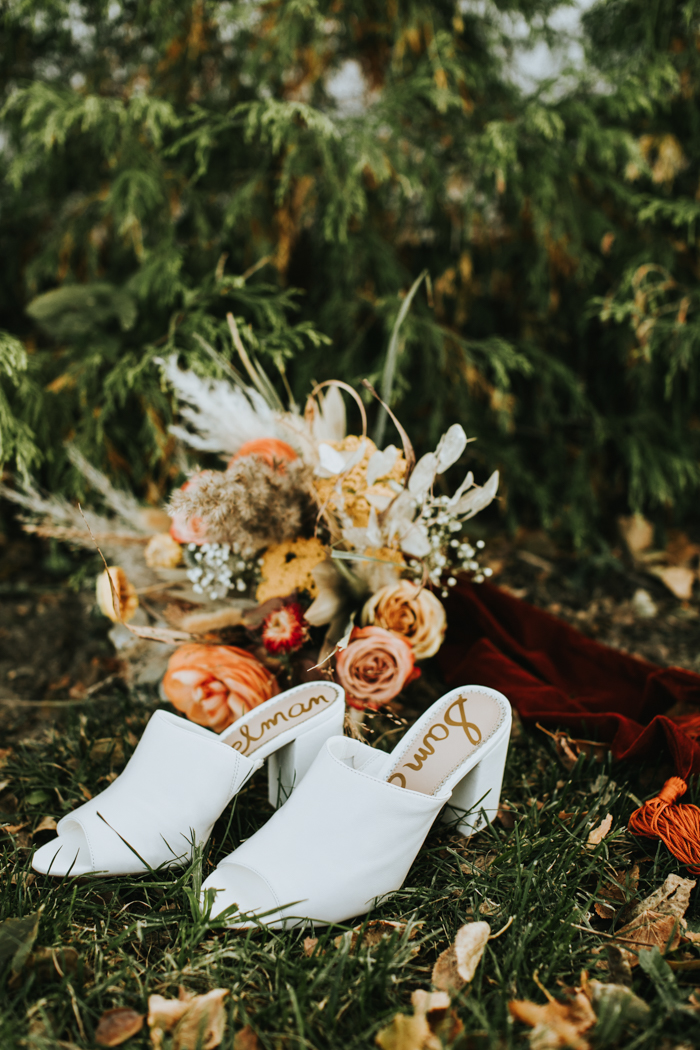 Shop similar white heels: Anthropologie Mae Raffia Heeled Mules ($150); Seychelles Good Spirits Heeled Clogs ($89); Lulu's Dakyana White Snake Print High Heel Sandals ($35); Lulu's Carly White Rhinestone High Heels Sandals ($39); Lulu's Ybarra Off White Crocodile-Embossed High Heel Sandals ($37); Calvid Klein Roena Sandal ($128.95)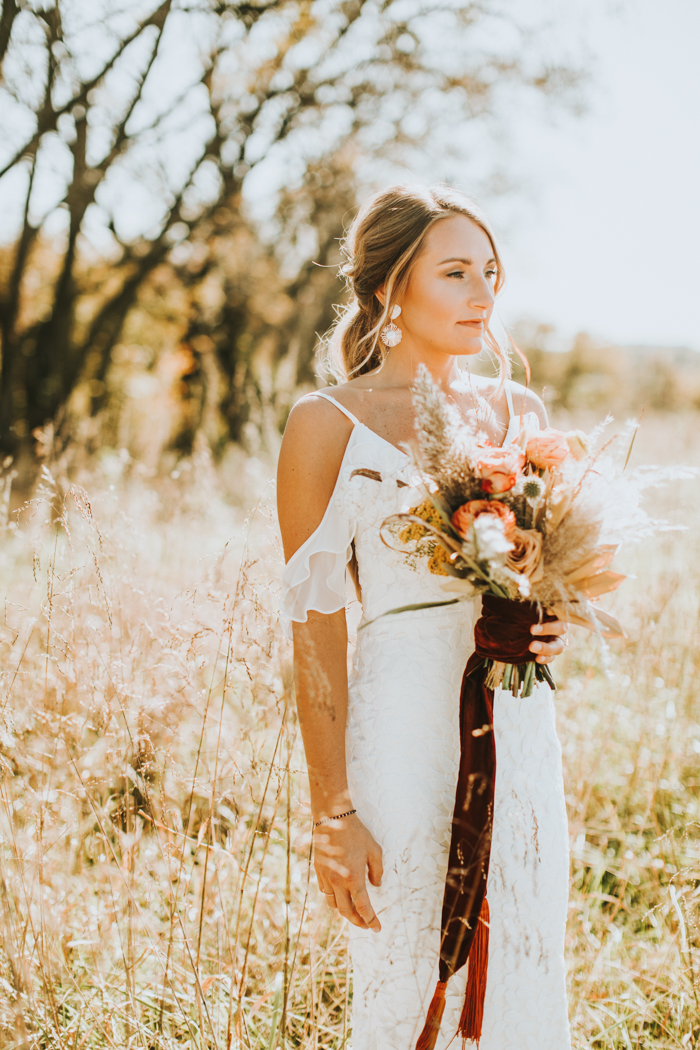 Finding my dress validated more than ever what I wanted the day to feel like from a design a perspective. I loved how out of the ordinary my dress was, I honestly would have never chosen it for myself but as soon as I put it on I started crying. It truly felt like it embodied me and it was such a special moment. I wanted to keep the accessories minimal, true to my style, but also to allow the dress to shine. Finding my dress also helped guide my floral choices. I had the most amazing and talented florist to help me bring my vision to life. I wanted muted pinks, blues, golden yellow, tans etc. and I also wanted pampas grass anywhere and everywhere that made sense!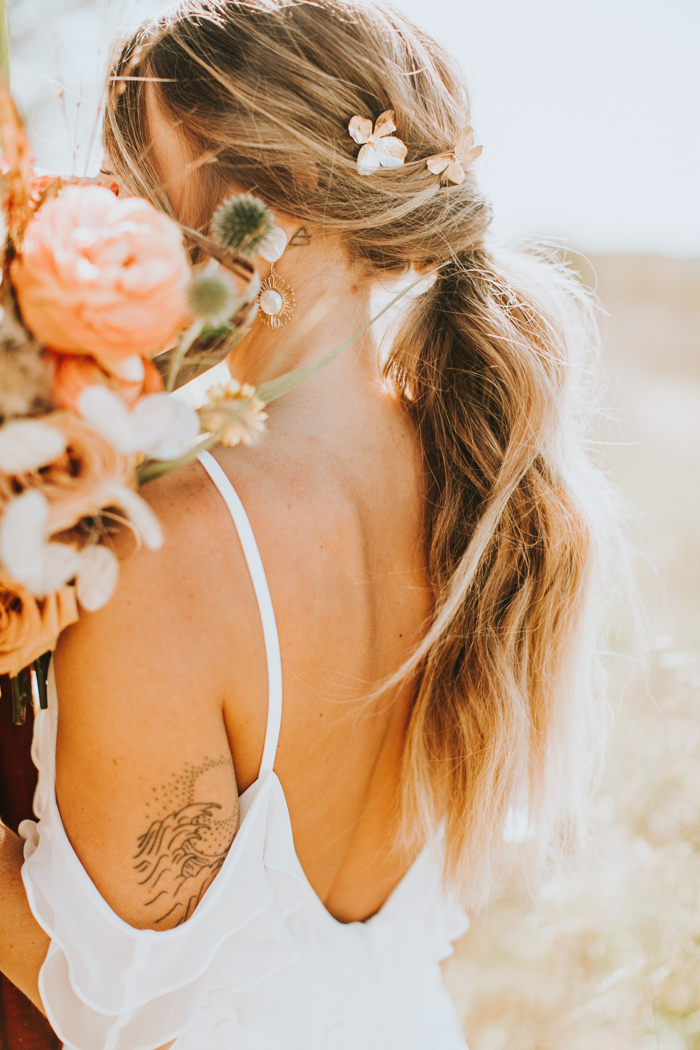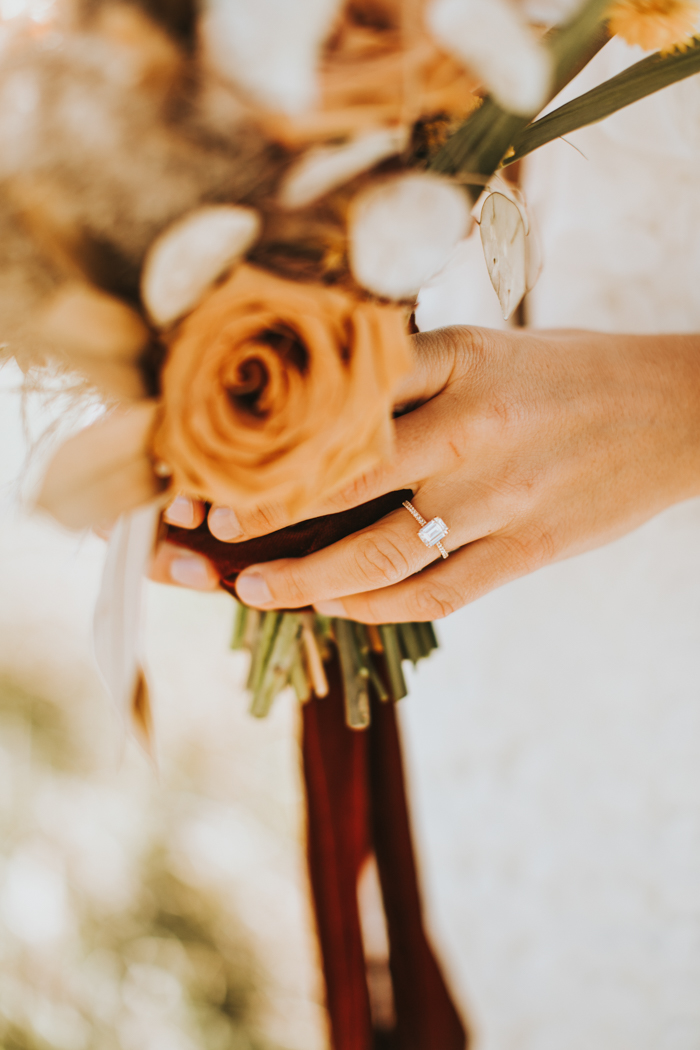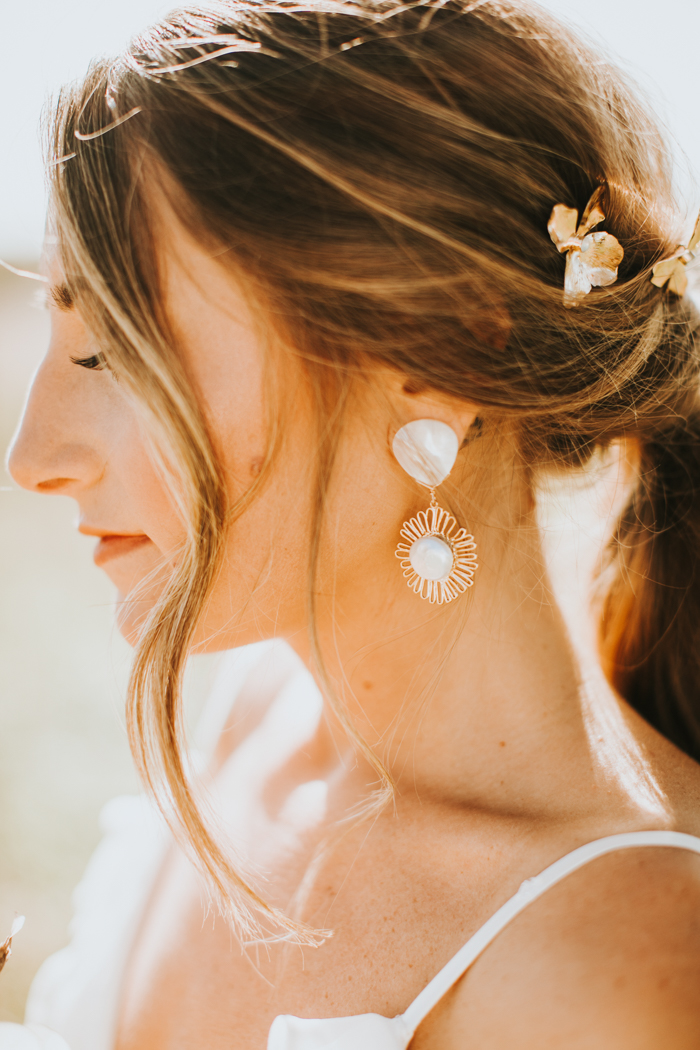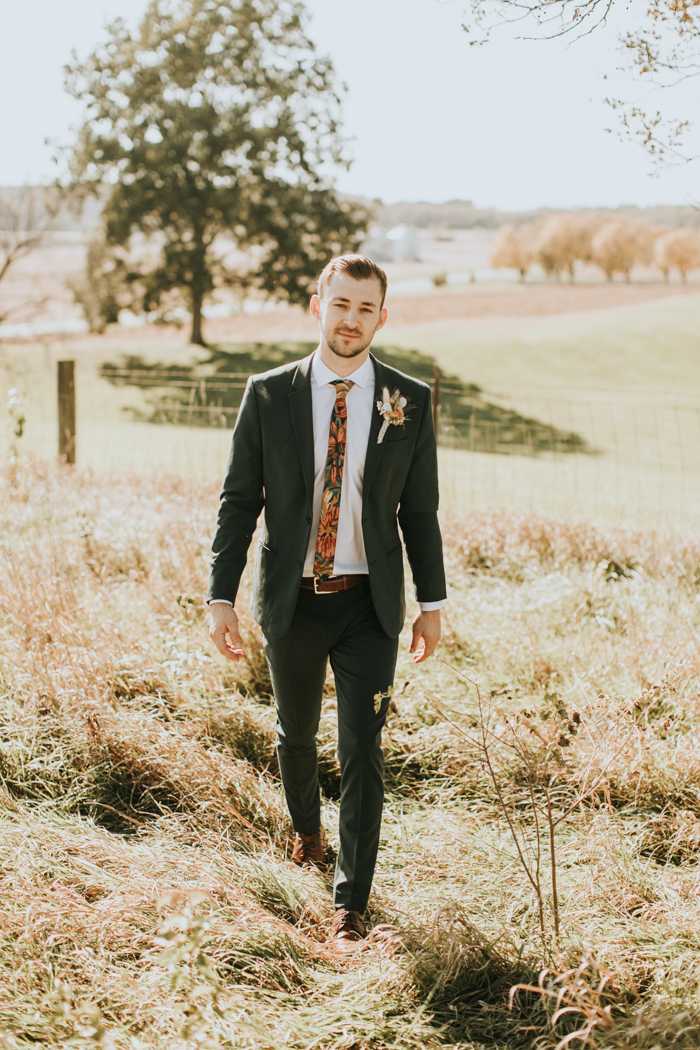 A lot of the color inspiration came from the grooms tie. I found it almost immediately after we got engaged and I was drawn to the colors and how they encompassed all my favorites into a beautiful floral design. I then had the inspiration to pair it with an emerald green suit and in that moment I started to see the vision of everything.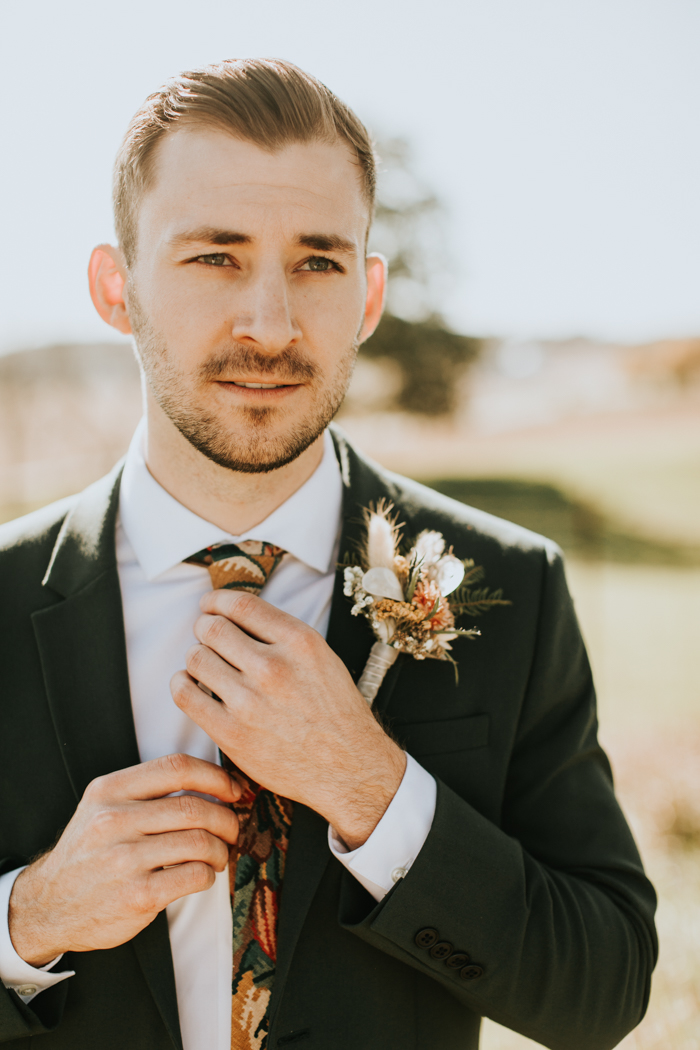 Shop similar colorful ties: Paul Smith Multicolor Floral Silk Tie ($125); Paul Smith Multicolor Silk Stripe Tie ($125); Vintage Boho Necktie ($25); Vintage Boho Patterned Necktie ($20); Colorful African Tribal Skinny Tie Men ($41.99)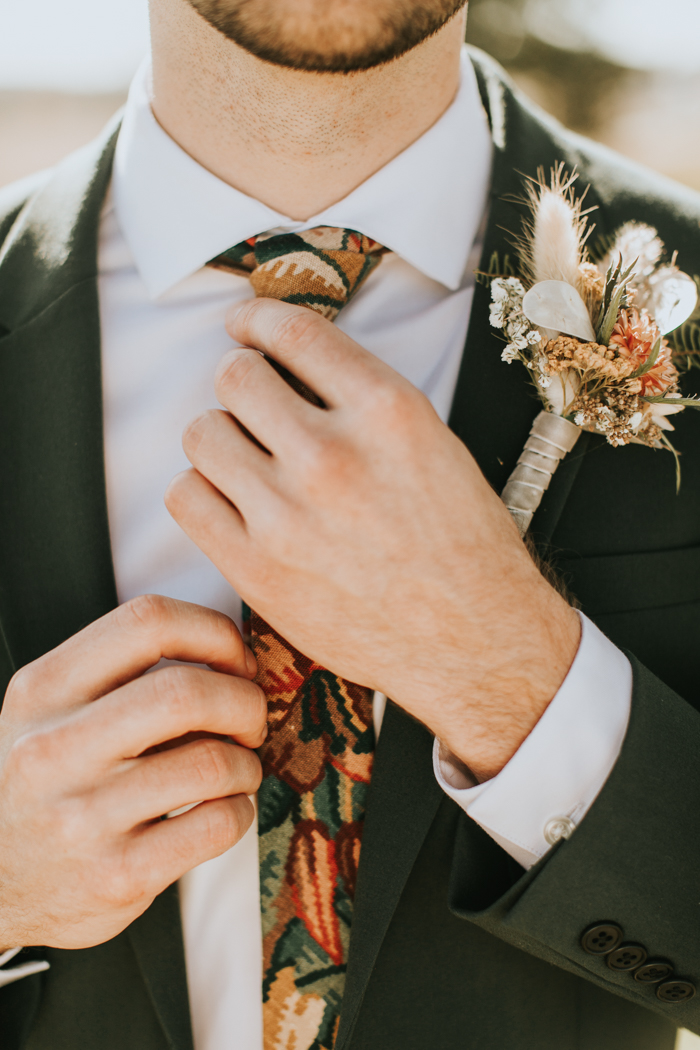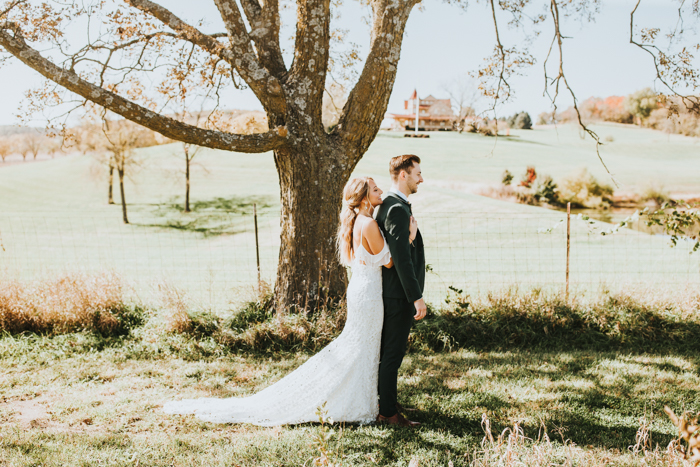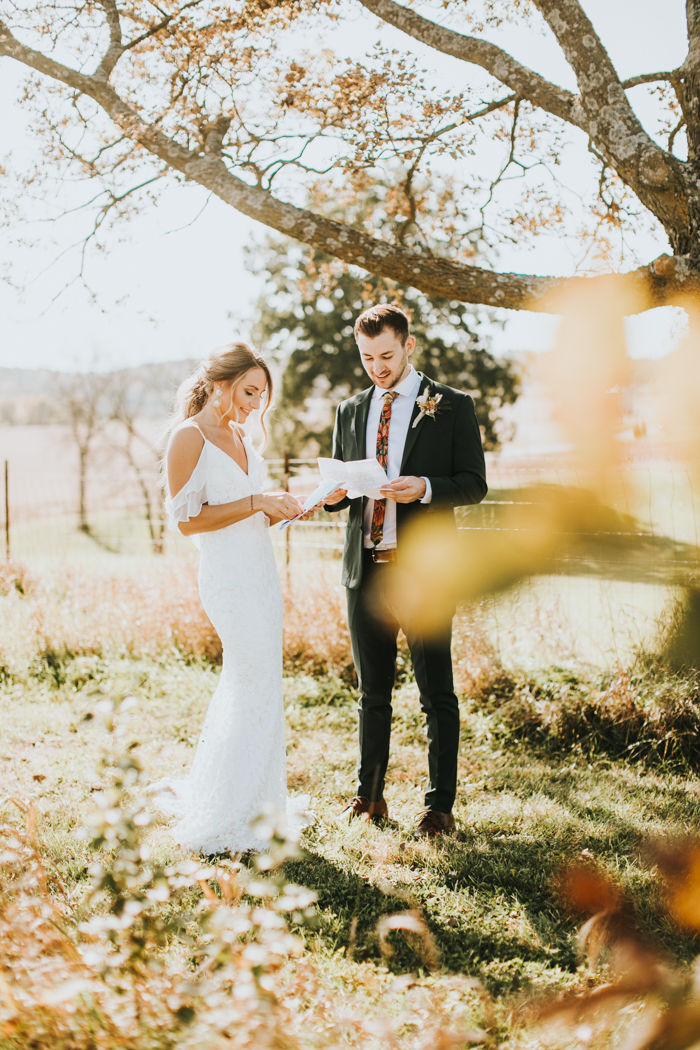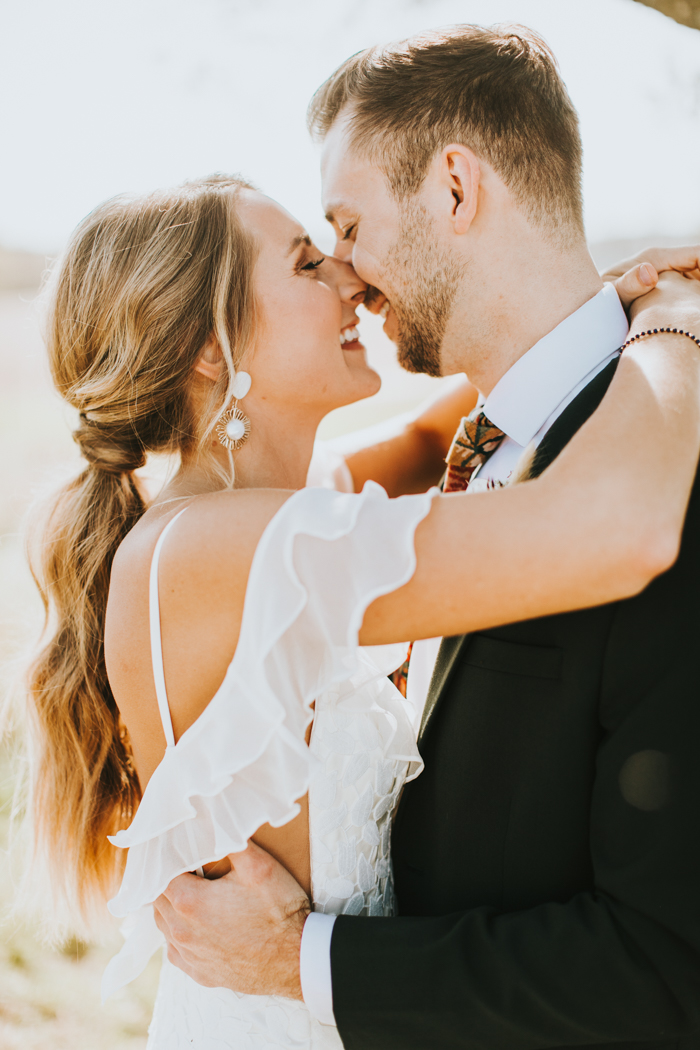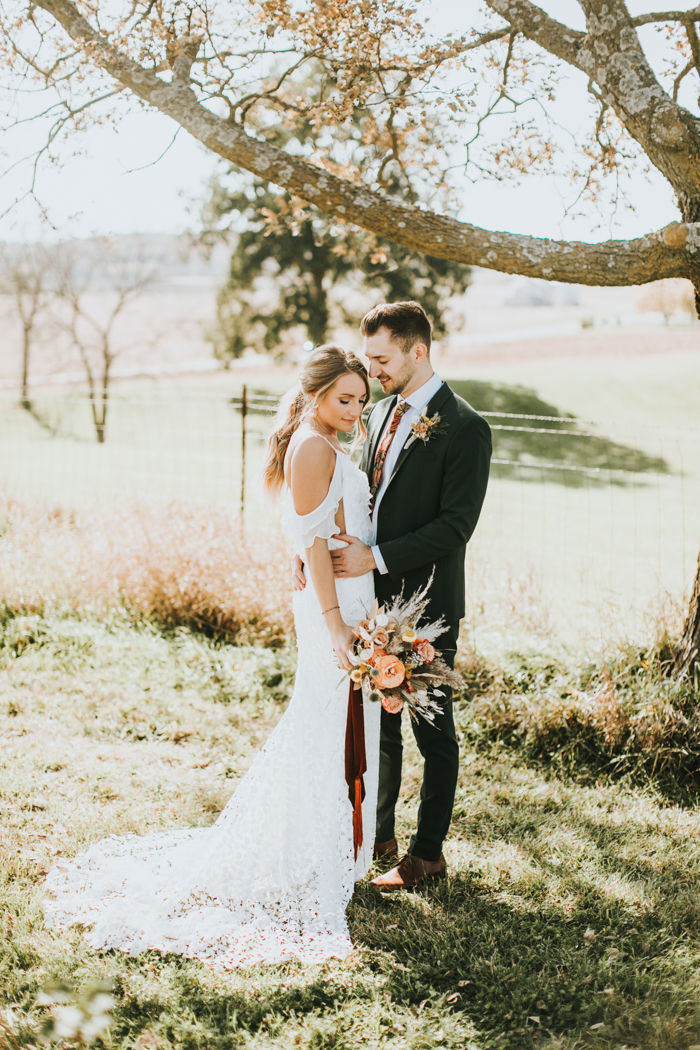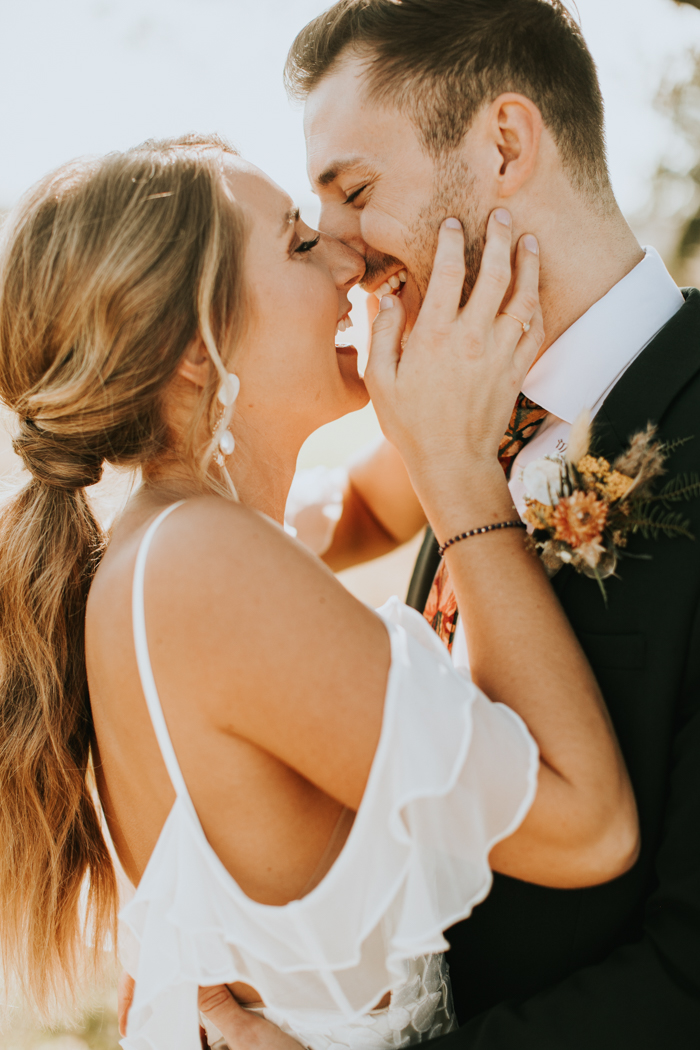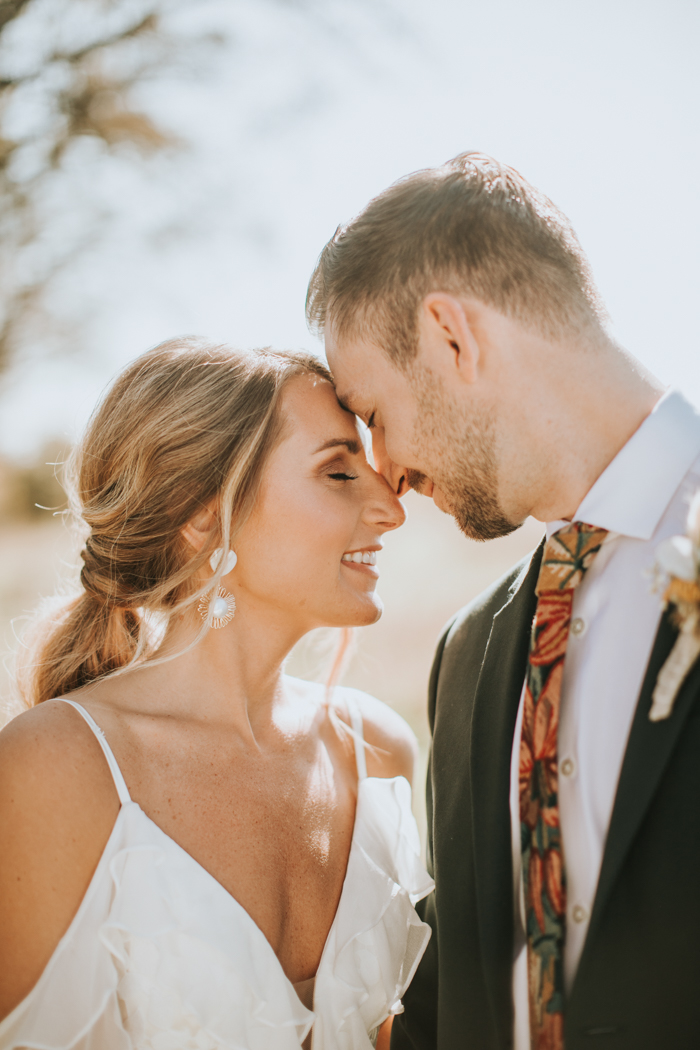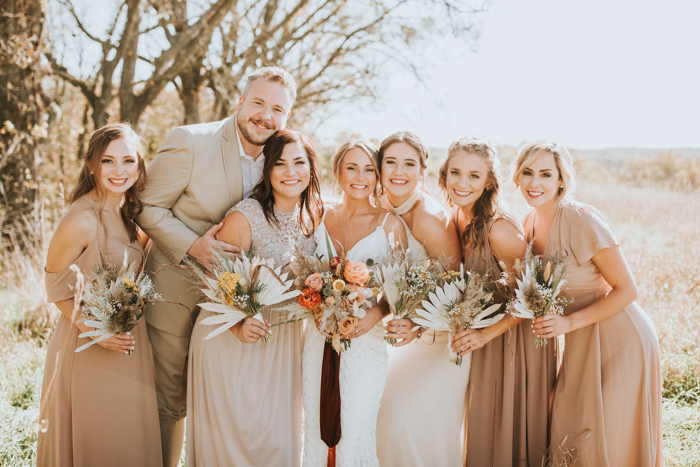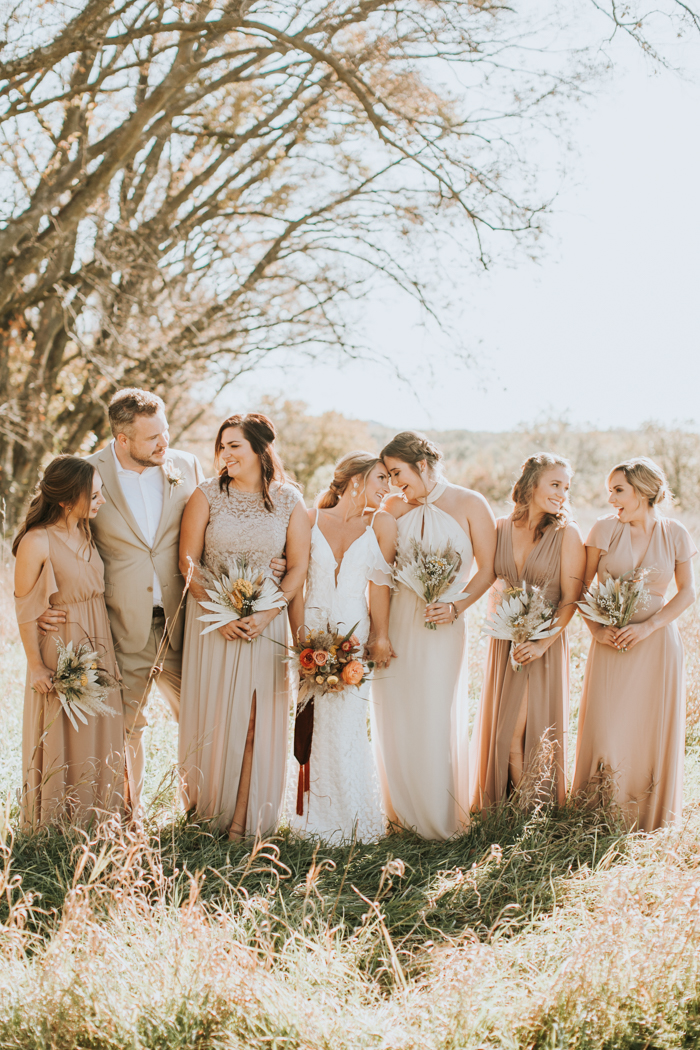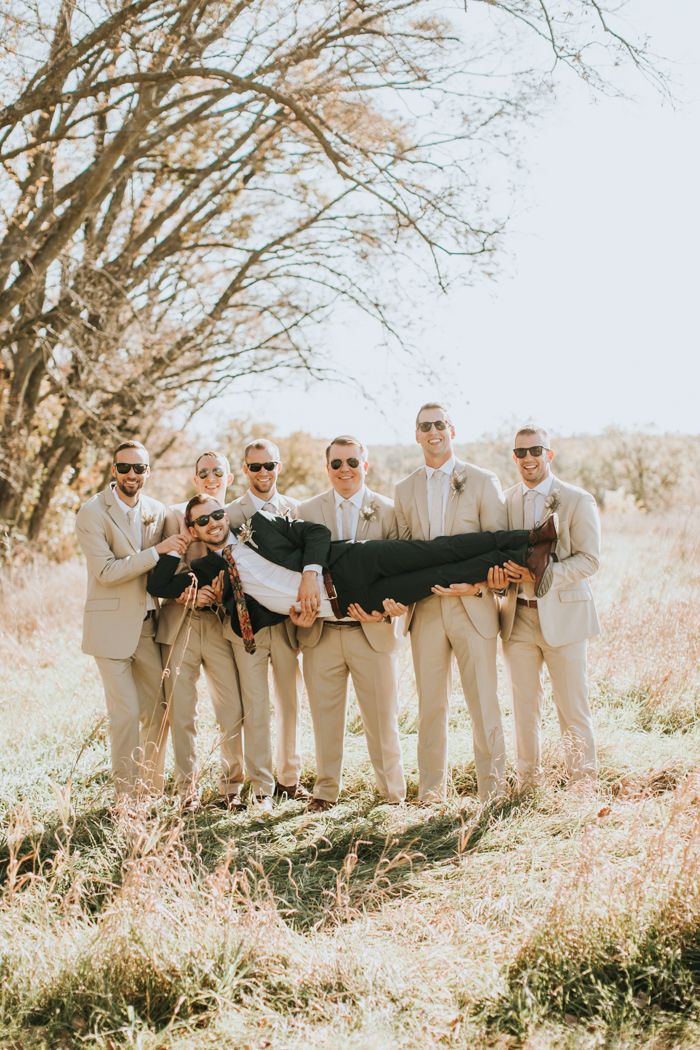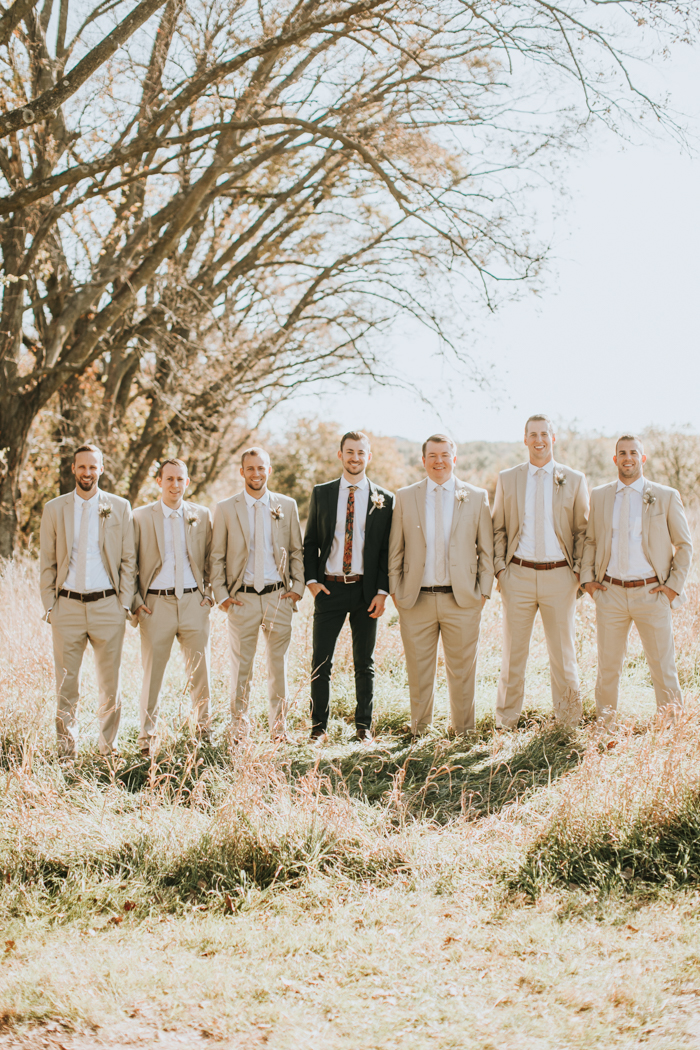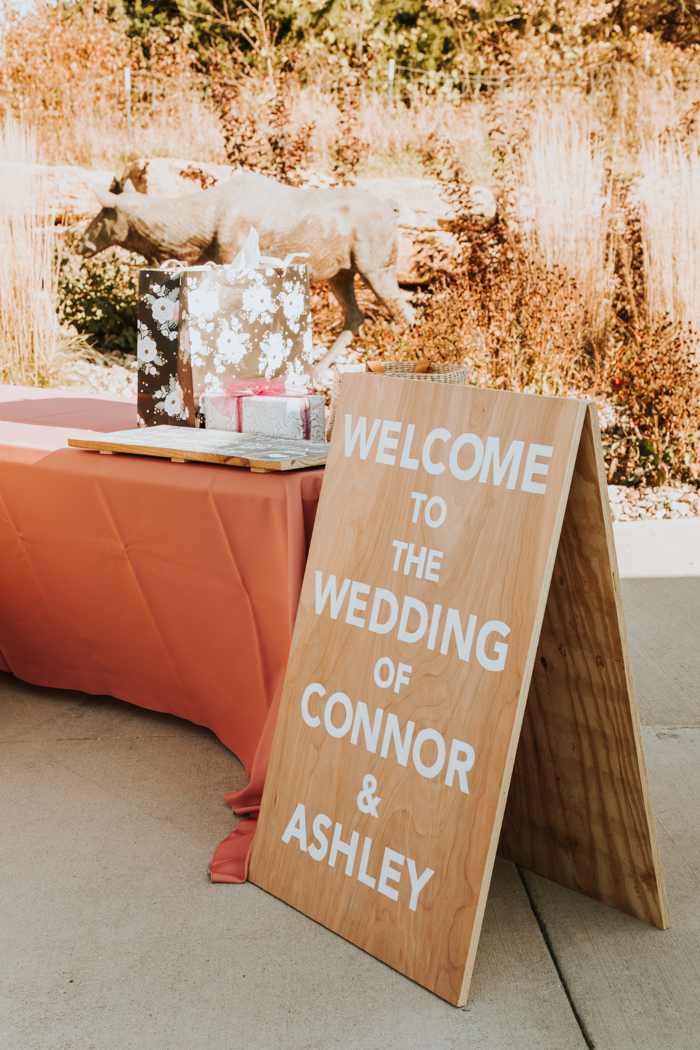 My biggest advice is stay true to the two of you – your style, your vision and your values. There is a lot of noise, good and bad, when planning a wedding. It is so easy to get tied up in the opinion of others but also to hold yourself to the expectations of what you see on Pinterest and Instagram. At the end of the day, this is your day to share together and it should embody you as a couple no matter the colors, the food, the venue and so on. Don't feel like you have to give out party favors, or have glow sticks at your reception, or spend a ton of money on signage – stay within your means! Heck, we made our wood signage and I don't regret the blood, sweat and fights that came from the labor!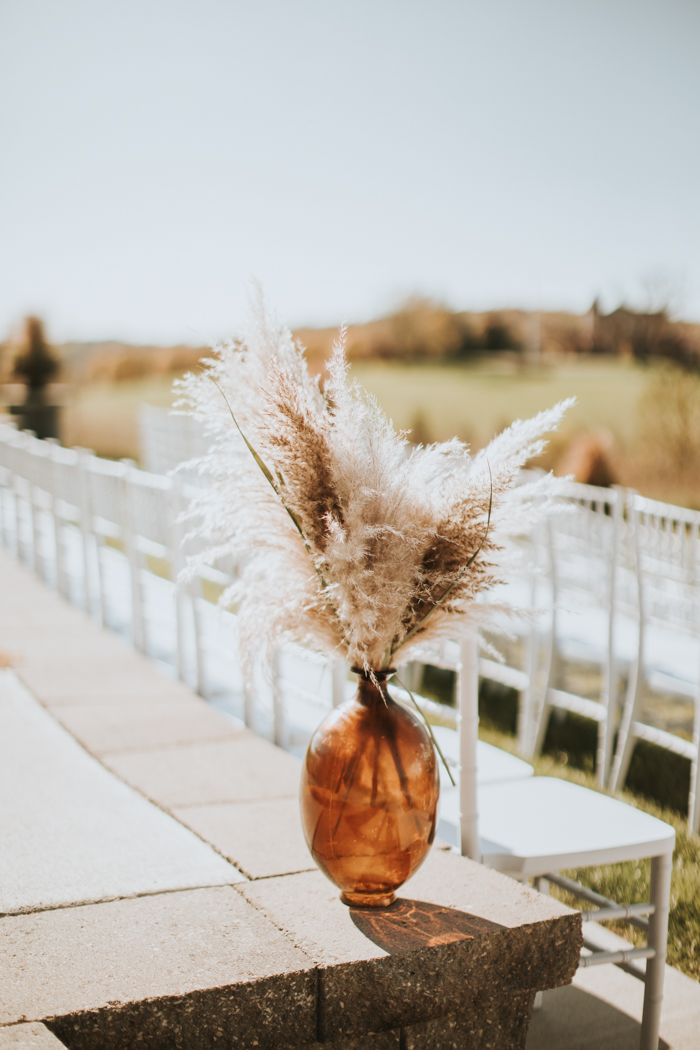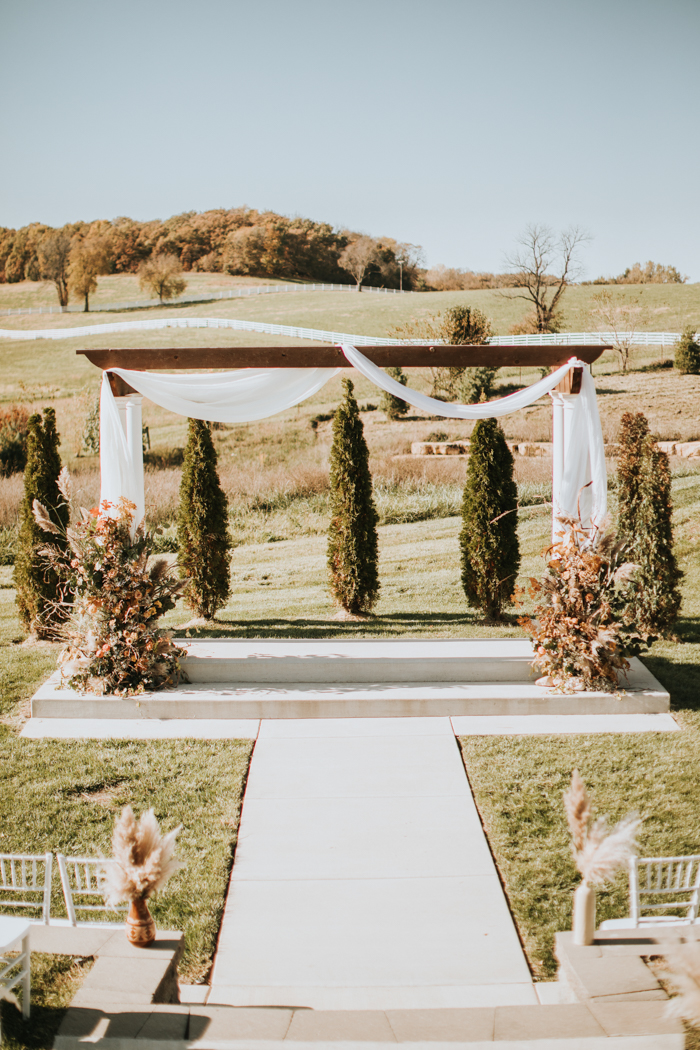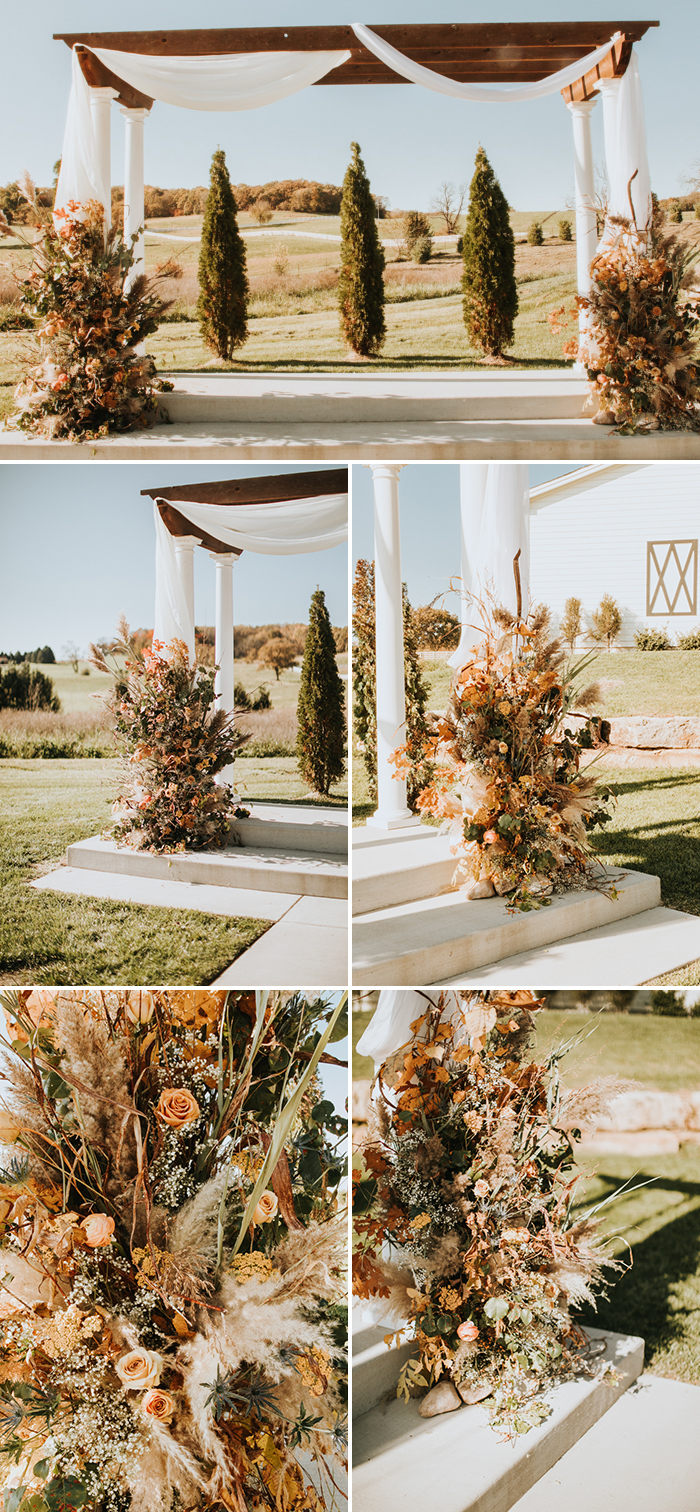 For the both us, the ceremony was the most memorable. It's such an incredible feeling to be in front of your family and closest friends committing your life to one another. It was also the most perfect day. The aisle was lined with vases filled with pampas grass, the arbor was covered in a variety of beautifully dried florals and the backdrop was naturally stunning.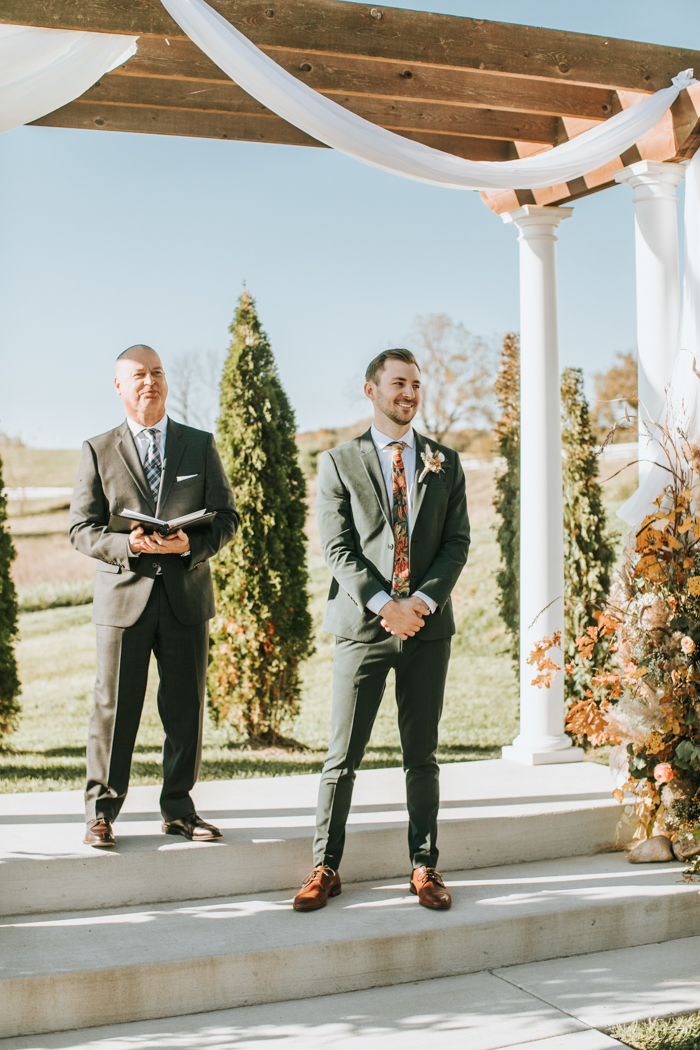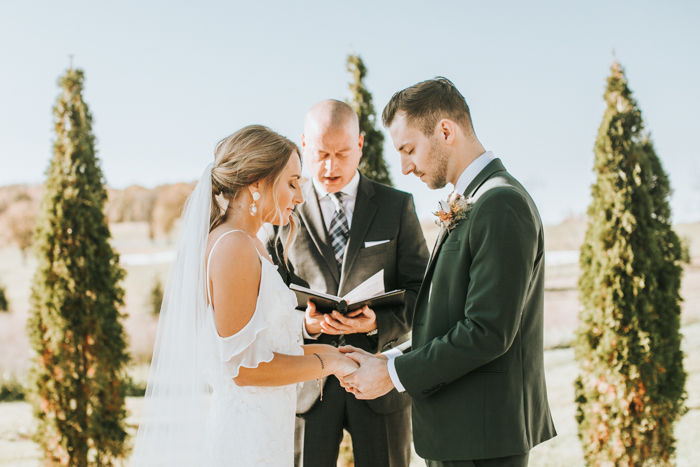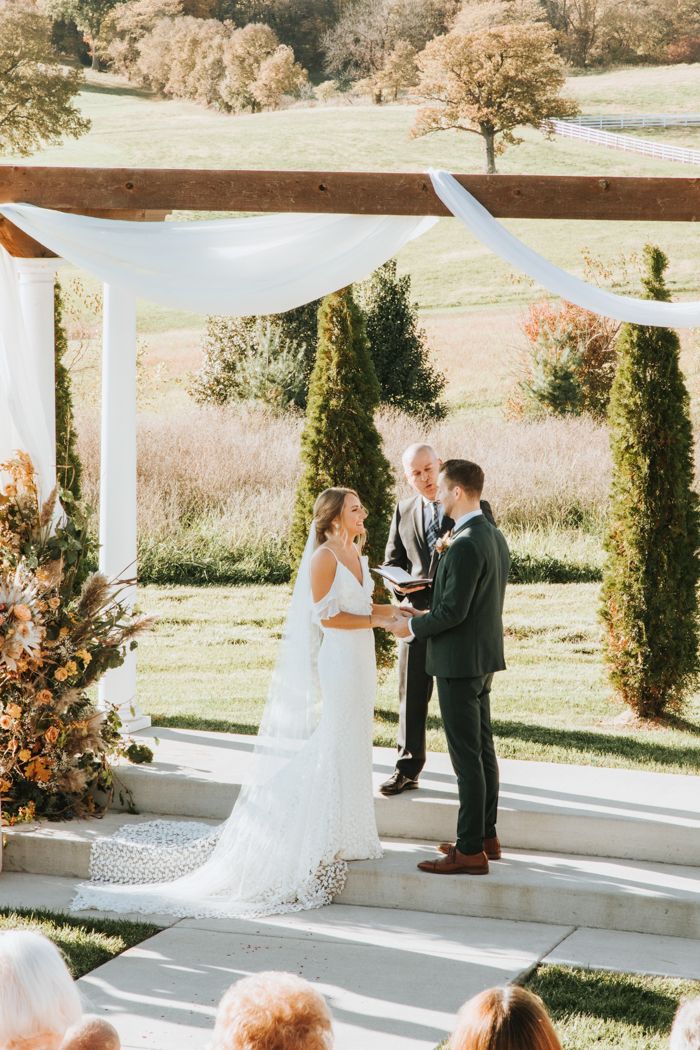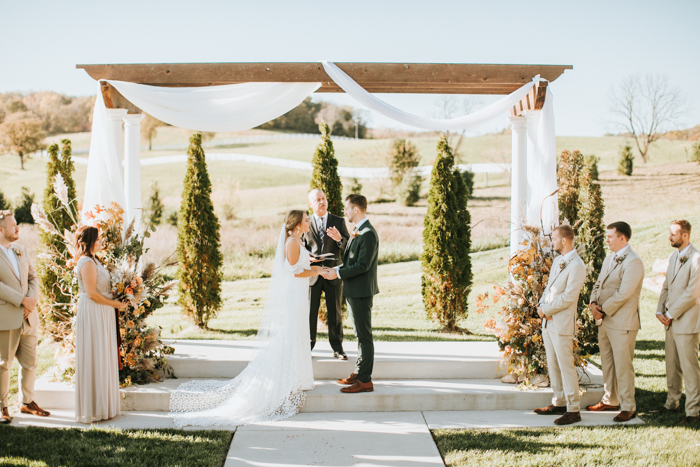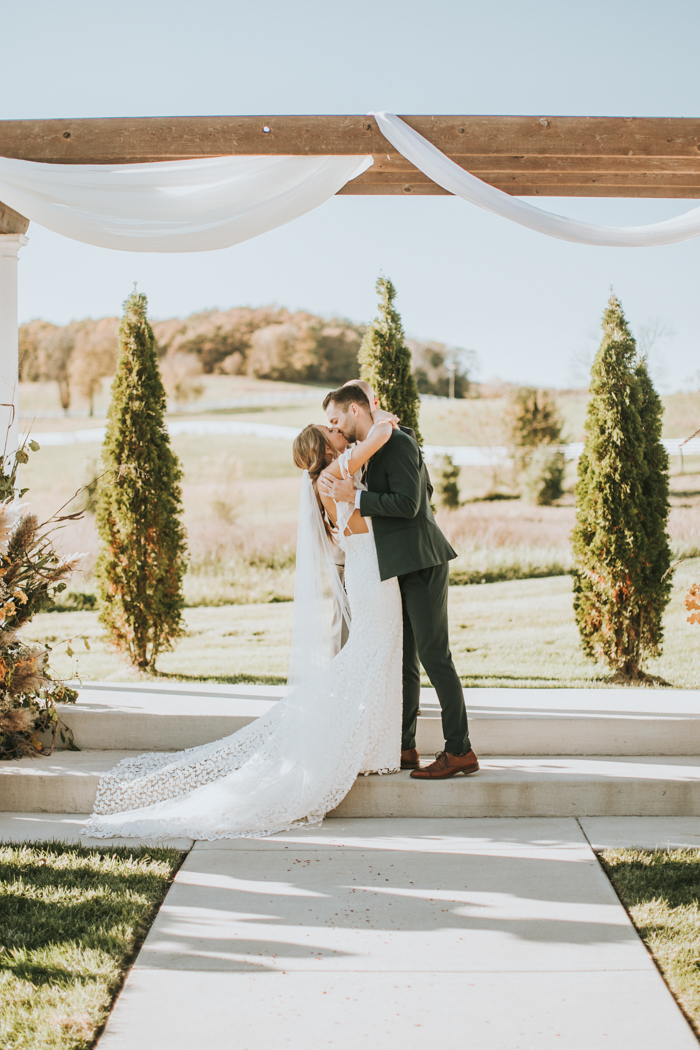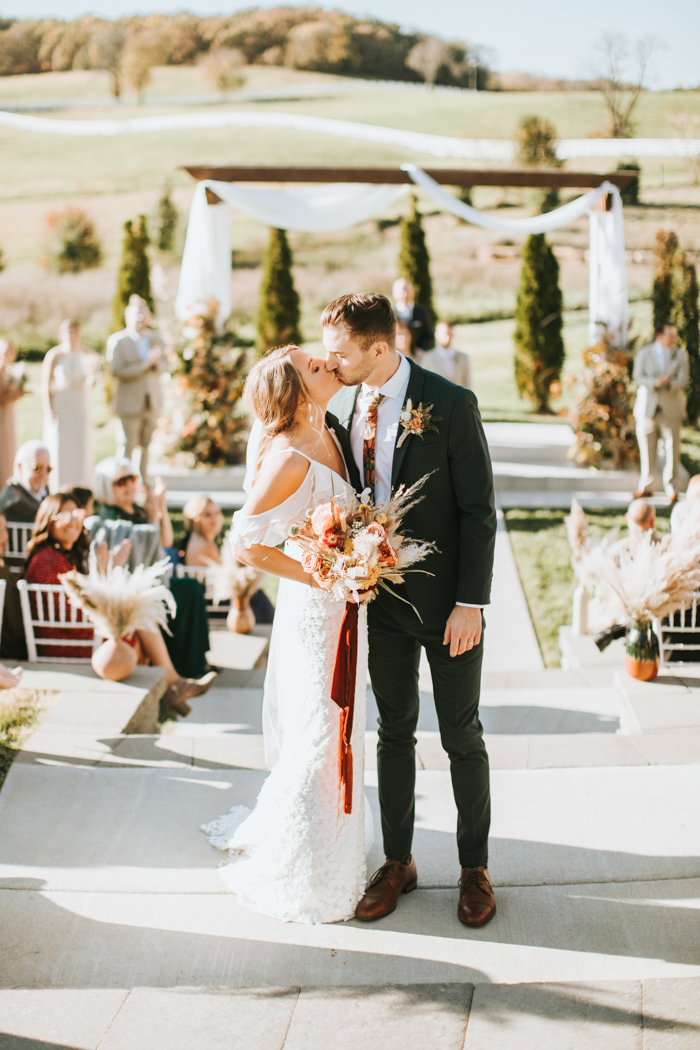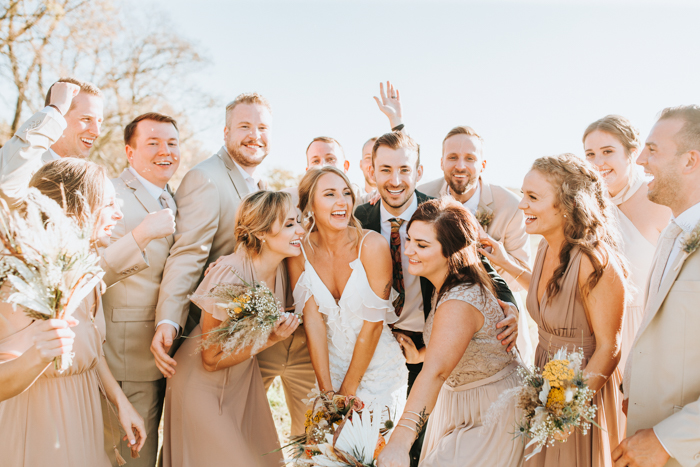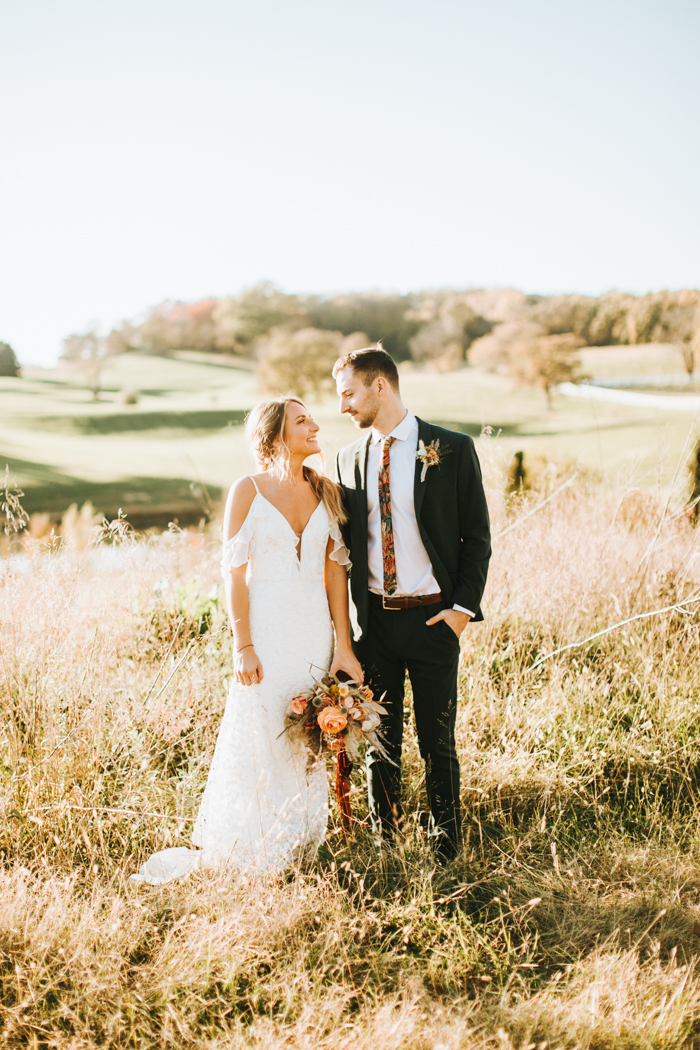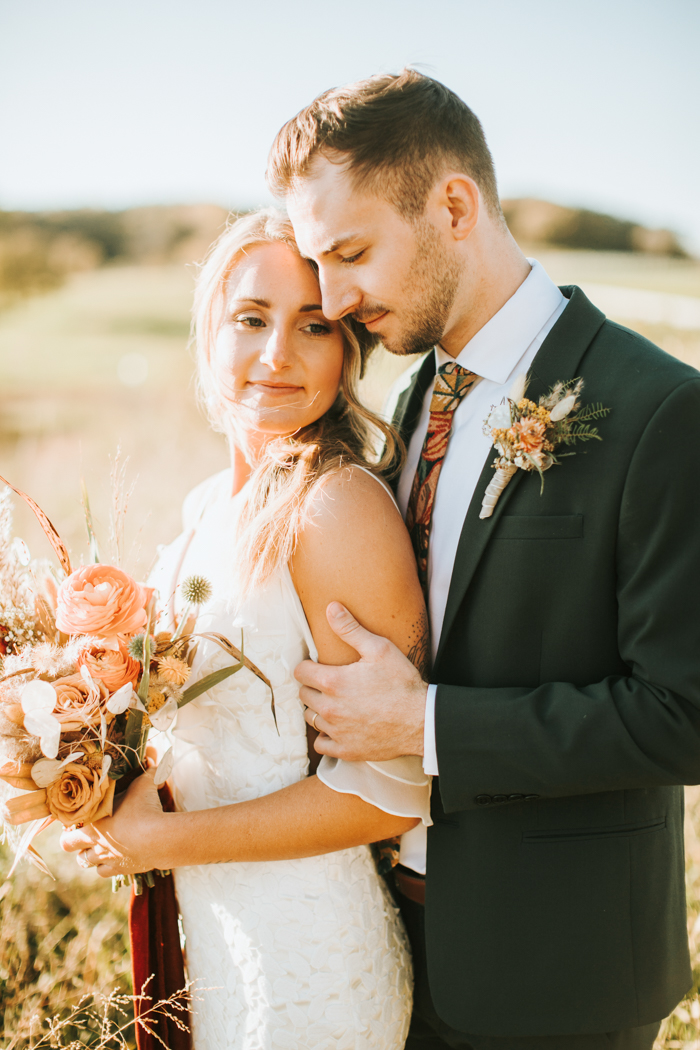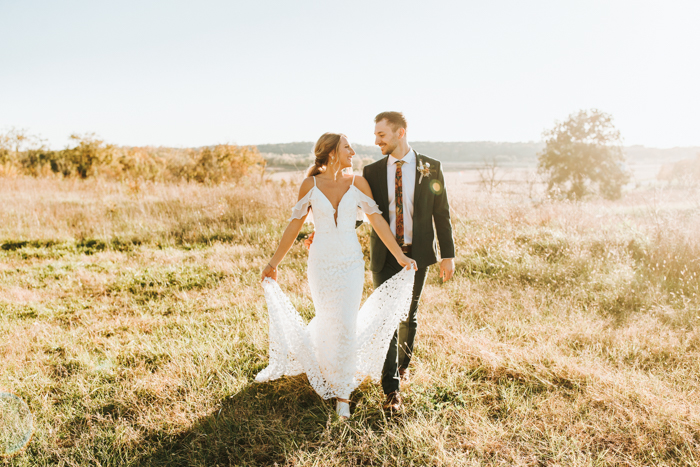 Working with The Bold Americana was AMAZING. I don't think we could give enough kudos to her. Emma is not only a gem of a human but she brings so much energy and positivity to the day. We chose her because she pushes the limits with her photography and we admired her creativity. We trusted her to make the right choices when it came to location of photos, poses, silly moves she had us do etc. We look at our photos and there is no one else out there that would have been talented enough to capture the essence of us and our wedding.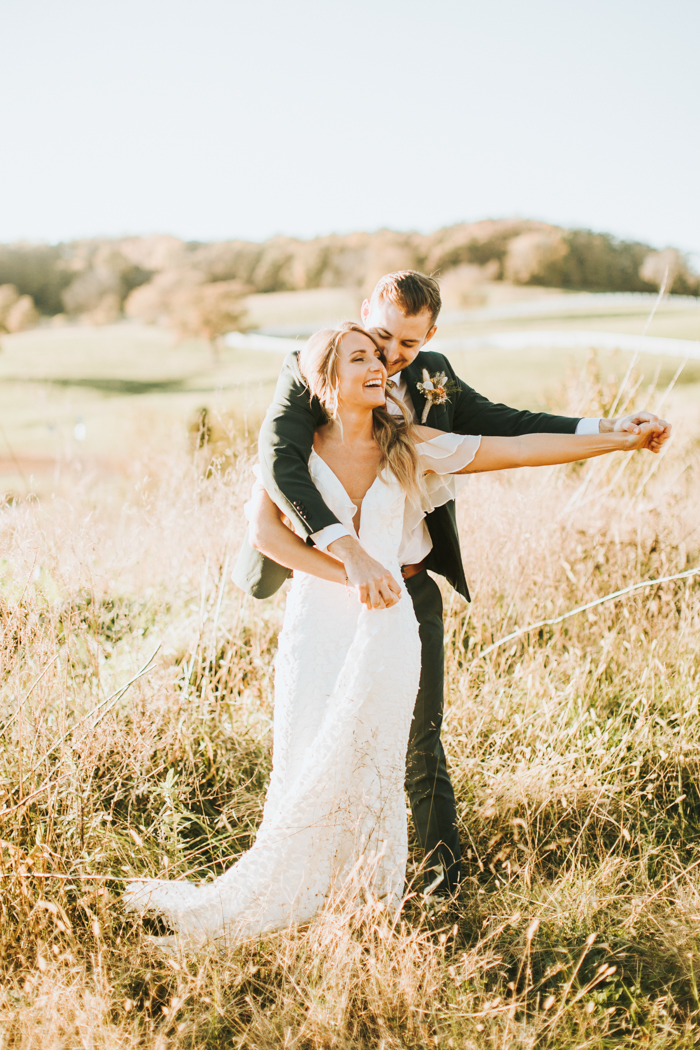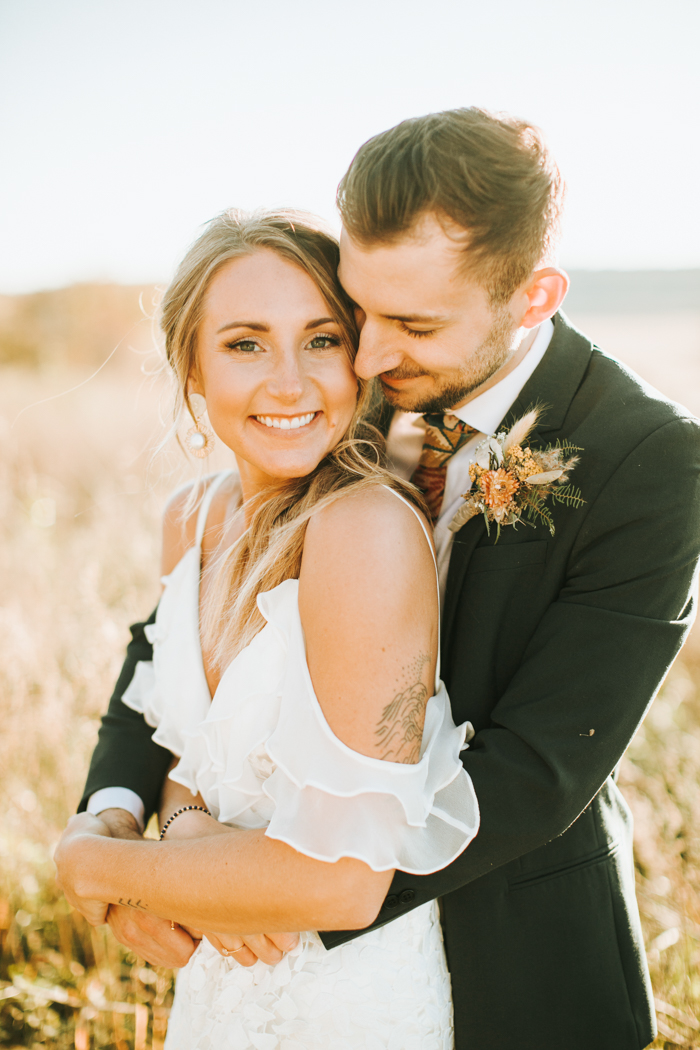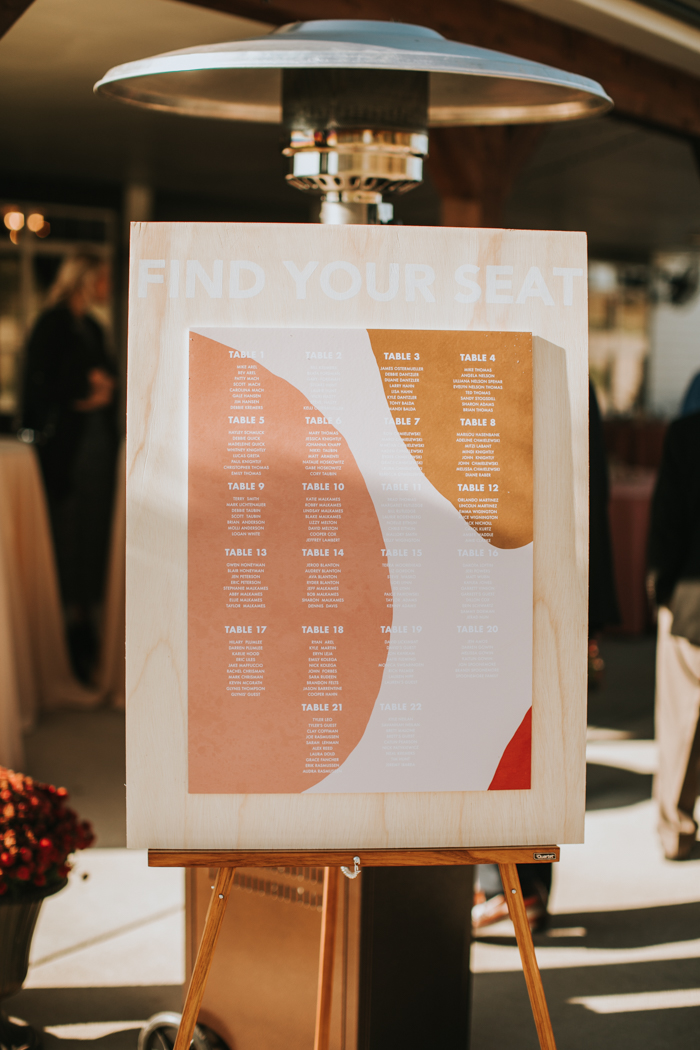 Shop colorful seating chart signs: Minted Galeria Seating Chart ($100); Minted Overlapping Seating Chart ($100); Minted Watercolor Seating Chart ($100)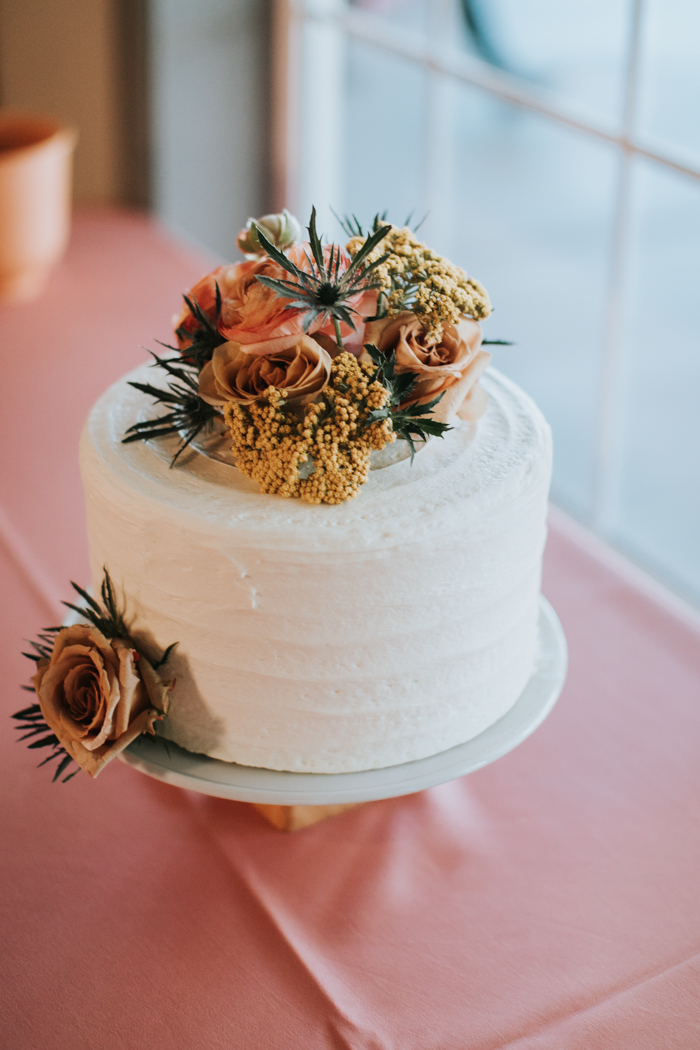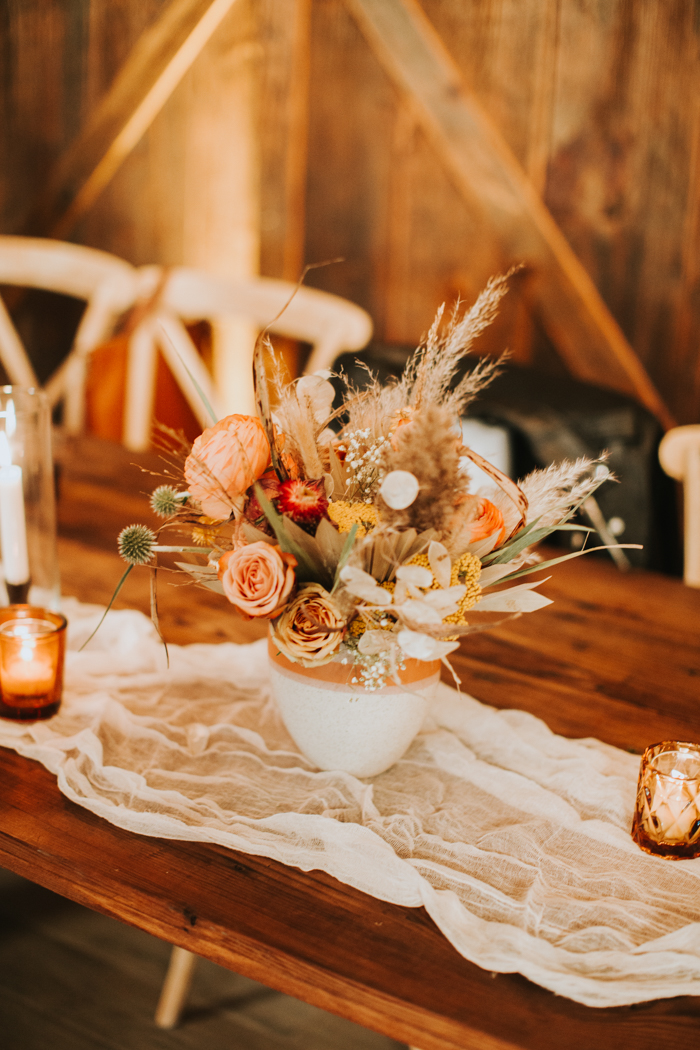 I wanted to create a vibe that felt uniquely ours. If you were to look at our home, you would see a lot similar elements that I incorporated in our wedding. I wanted it to feel airy, natural and not overly styled.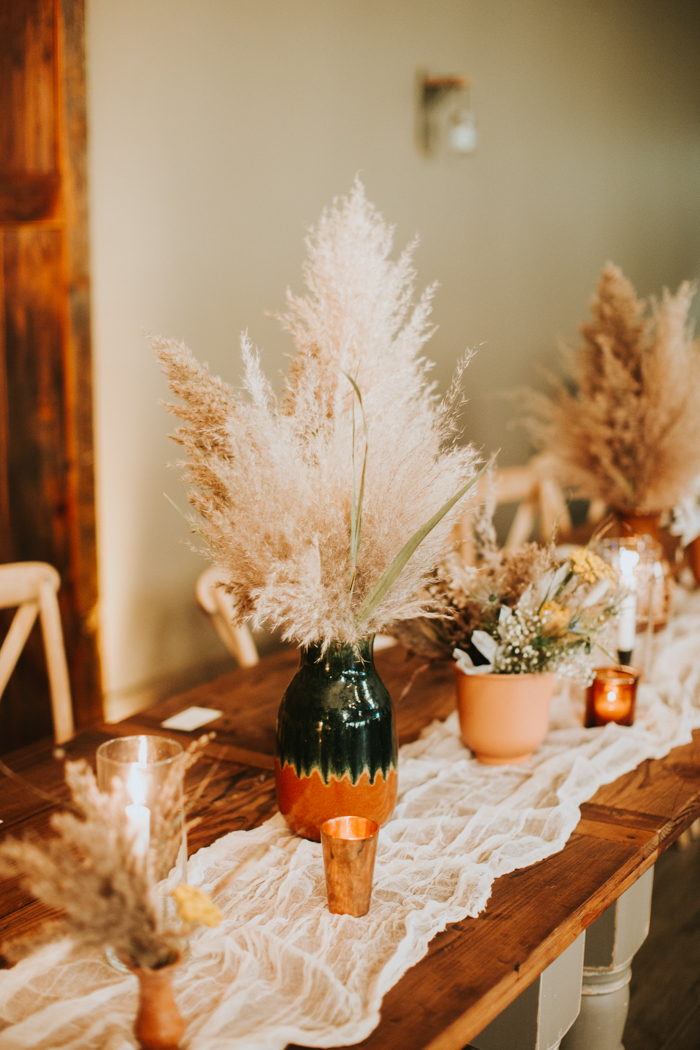 Shop similar ceramic vases: Minimalist Handmade Ceramic Vase ($48); Speckled Ceramic Bud Vase ($17); Nordic Minimalist Morandi Color Handmade Ceramic Vase ($39); Flower Ceramic Vase ($38); Small Japanese Style Vase ($52.99); White Textured Ceramic Vase ($24)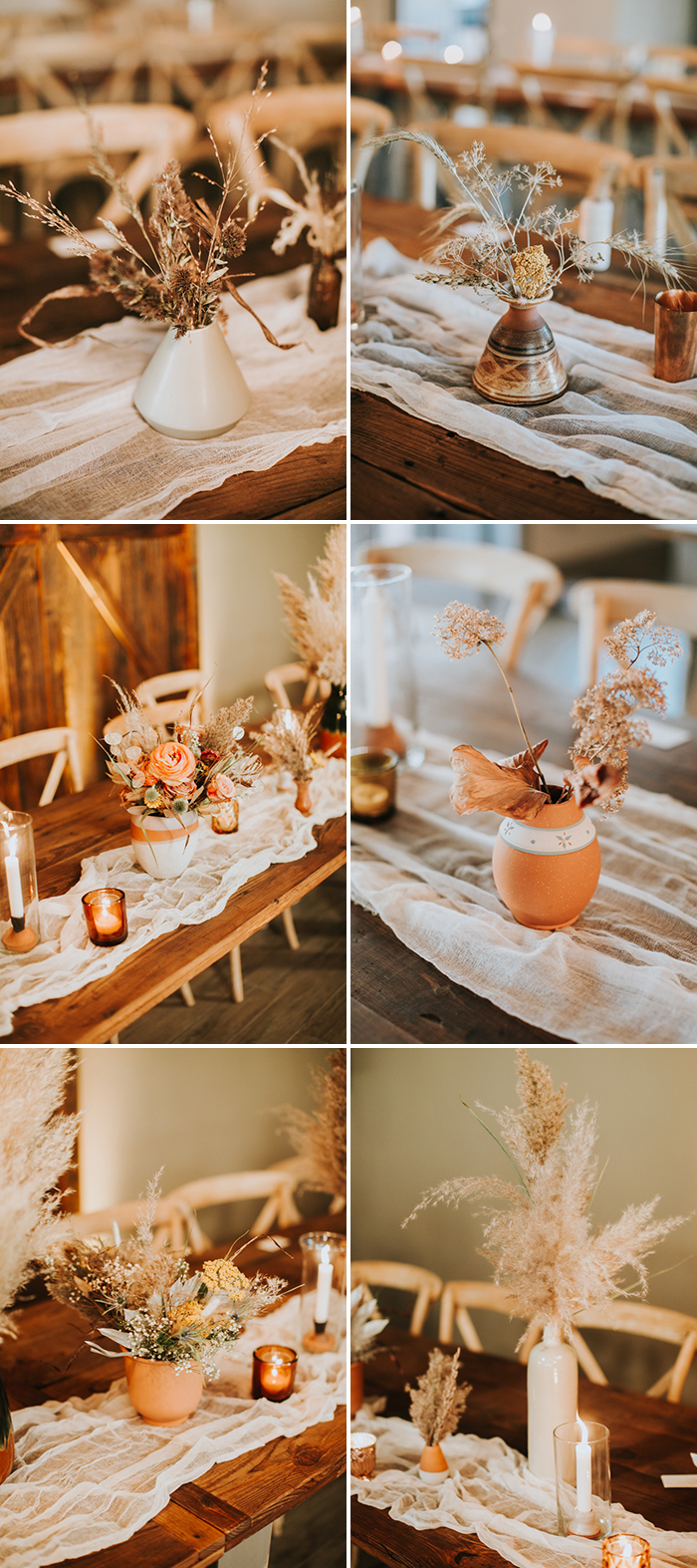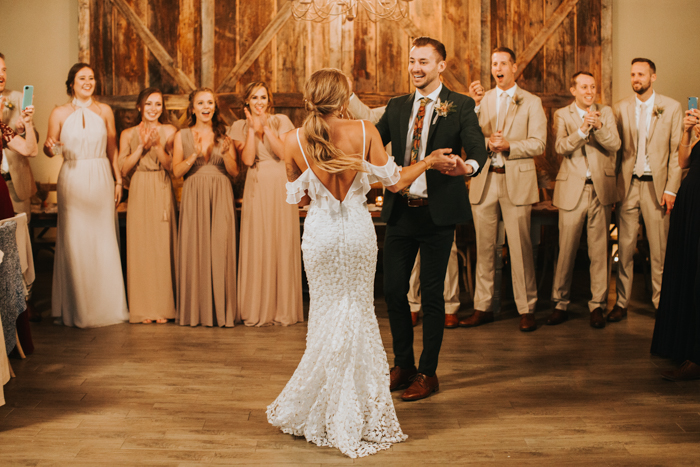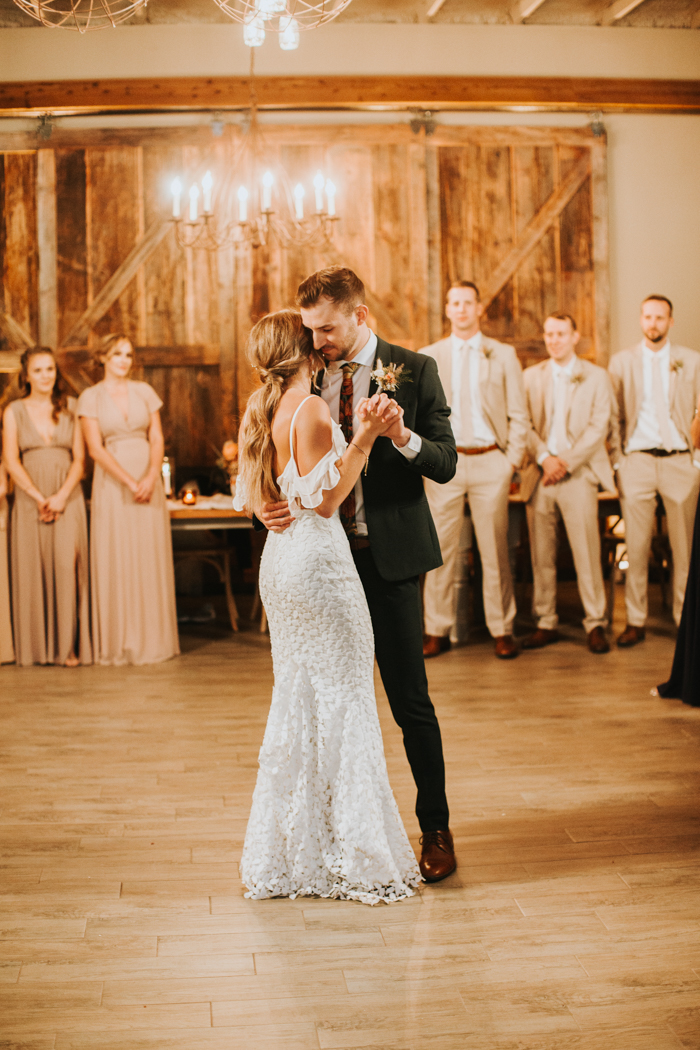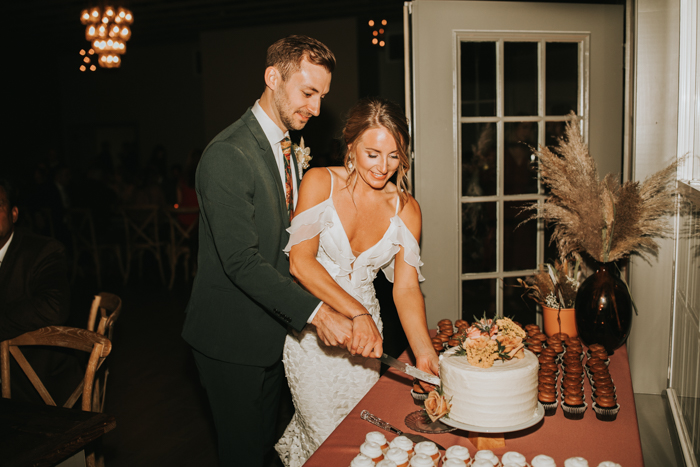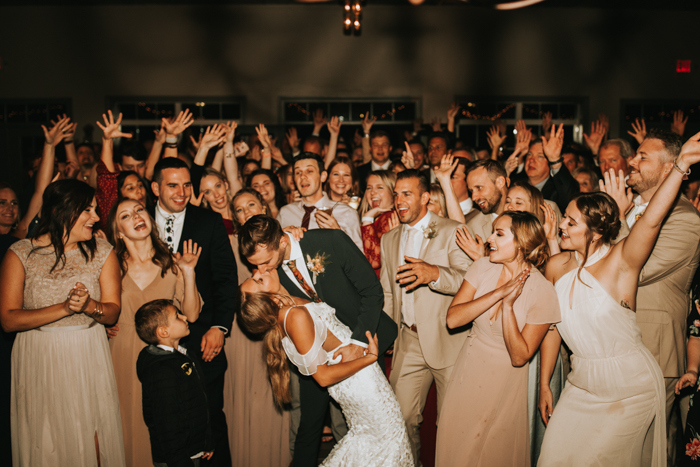 Looking for more KC wedding inspiration captured by The Bold Americana? Be sure to check out Callie and Adam's boho luxe downtown Kansas City wedding at The Bride and The Bauer!