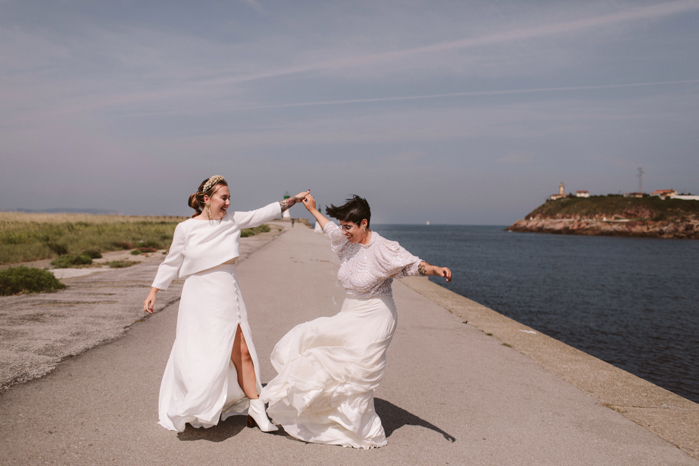 With the original wedding date at the height of the pandemic, Cris and Lara had to reschedule not once but twice, and the third time was definitely the charm! With the help of their planner Vintage Bodas and a fantastic vendor team by their side, they navigated through it all with grace, while keeping their palace courtyard wedding true to themselves.
Surrounded by hills and woodland, the couple tied the knot under a tree at the 16th-century Palacio Conde Toreno garden terrace. Hanging fabric streamers, dried foliage and florals by Materia Botánica, and a retro loveseat—the love was in the details in their natural meets romantic ceremony setting. The couple made a chic fashion statement by wearing complementing bridal separates—a high-waisted skirt and top unique to each bride paired with white booties and eye-catching accessories.
What started as a cozy and relaxed courtyard reception became a wedding concert when the band started playing. It was an exciting and perfect end to their big day as the couple and their guests danced and partied the night away. Junebug members People Truelove Tellers beautifully captured the emotions and beauty of their big day. Scroll through to know more about their wedding journey and score unique ideas for your own celebration.
The Couple:
Cris and Lara
The Wedding:
Palacio Conde Toreno, Malleza, Spain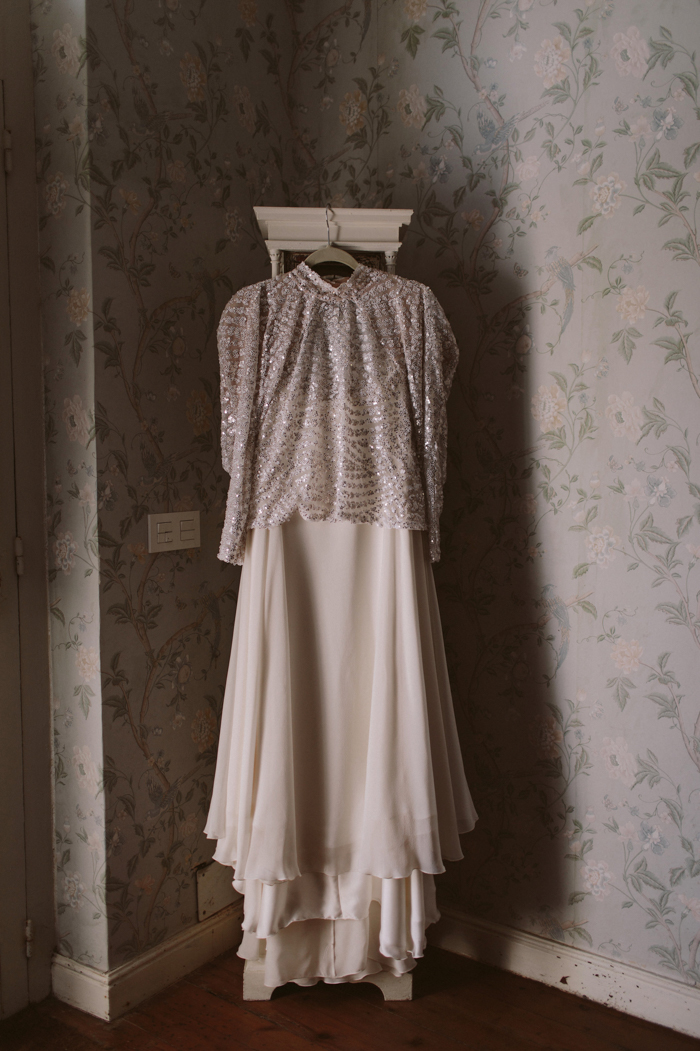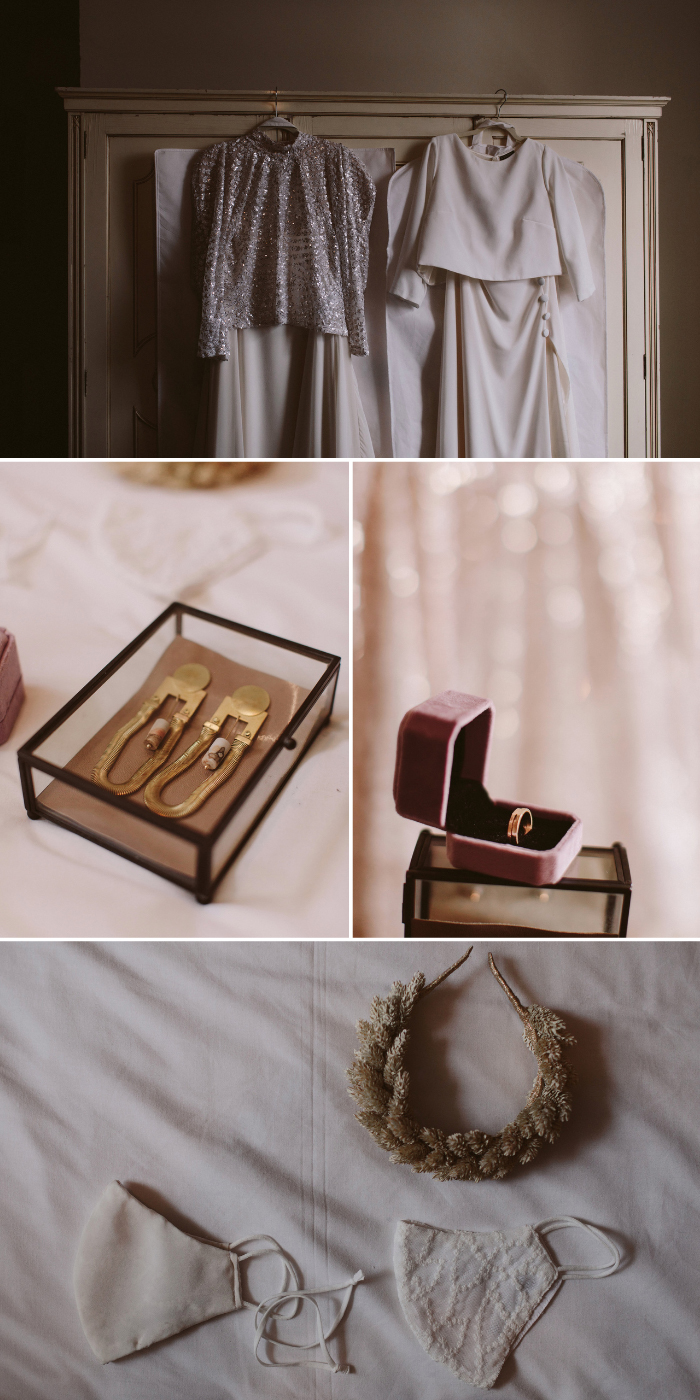 Junebug Members People Truelove Tellers' Insight On Cris And Lara's Wedding Journey
I love this wedding because it is the perfect summary of a couple fighting for what they want. Cristina and Lara are wedding photographers and their relationship was an emotional earthquake for them due to the unexpectedness of their love for themselves. They managed to break down many barriers. And when it wasn't prejudice, it was the pandemic.
They initially planned their wedding for March 2020 but they had to postpone it and celebrated instead with an Instagram Live. The second attempt was in December 2020. It was not possible, once again. So Cristina dedicated a beautiful letter to Lara in the privacy of her house. And the third time finally, mission accomplished.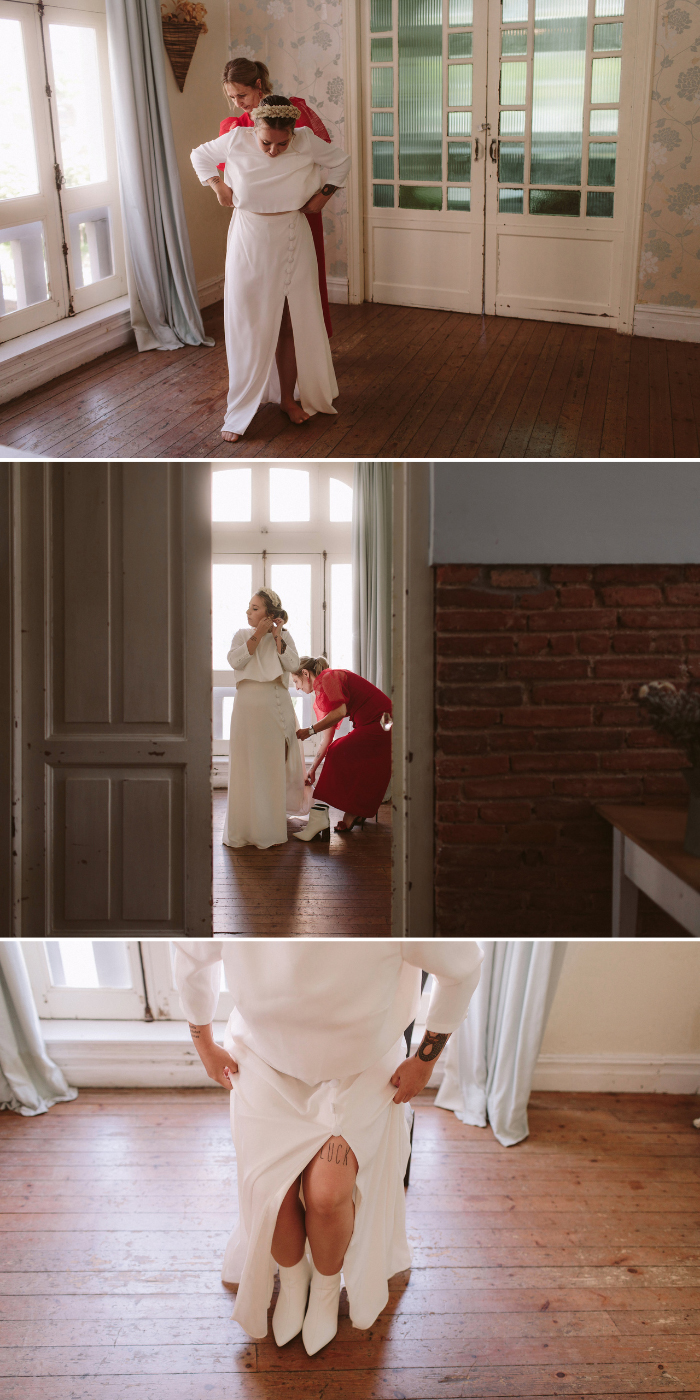 Why They Decided To Have A Palace Courtyard Wedding
We chose the venue because we wanted an outdoor wedding and the courtyard at Palacio Conde Toreno was incredible for it. Plus our planner Vintage Bodas manages the place. The best and most important thing was being able to count on Marta from Vintage Bodas. She helped us throughout the process to contact vendors and make decisions. We certainly couldn't have done it without her.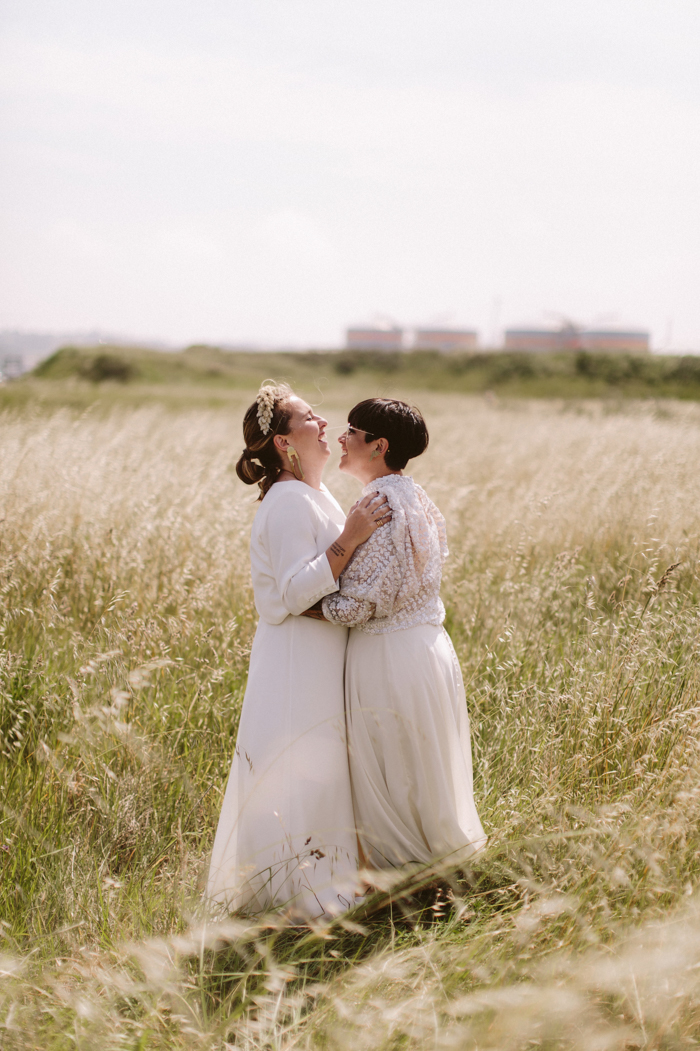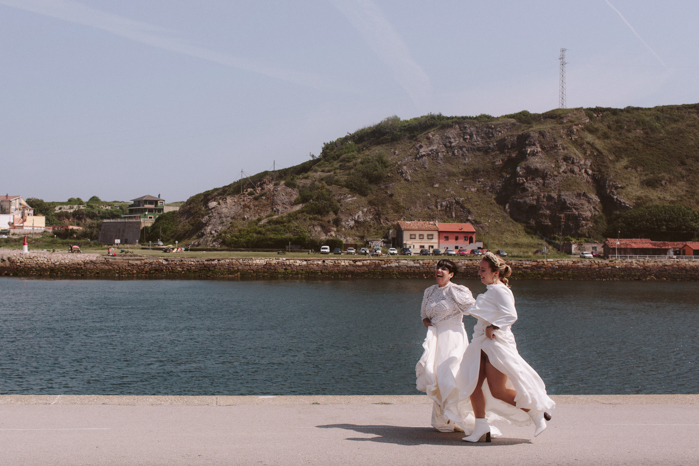 Being Intentional About Enjoying Every Moment Of Their Big Day
We wanted to get everyone to enjoy every second of the wedding, especially us. We are wedding photographers and we have lived many moments working. We know that sometimes couples don't enjoy their day.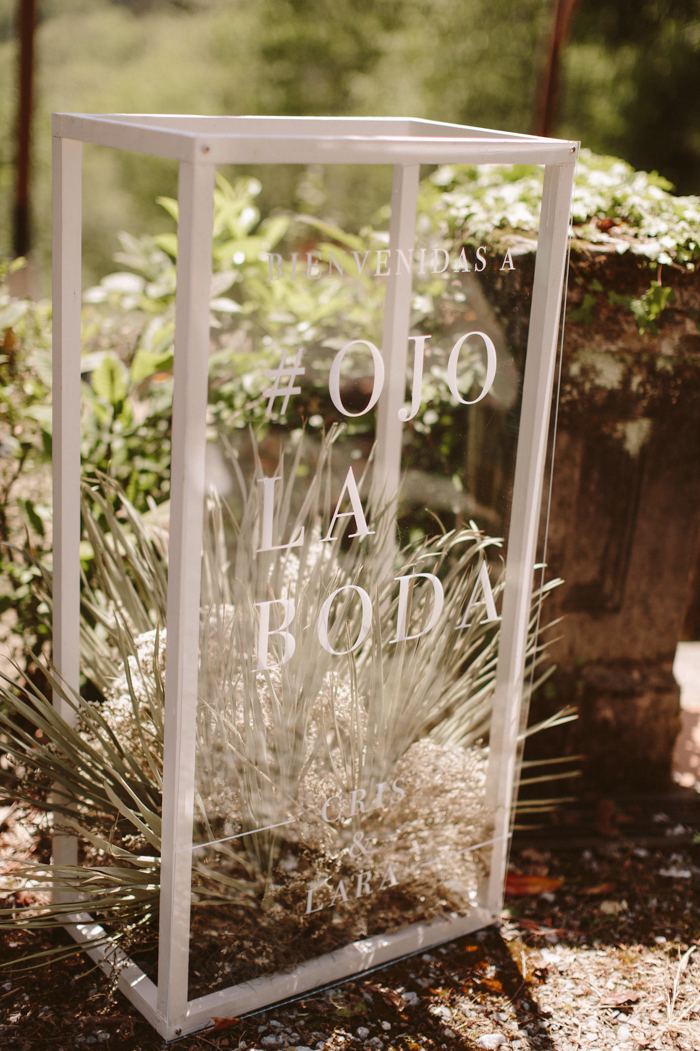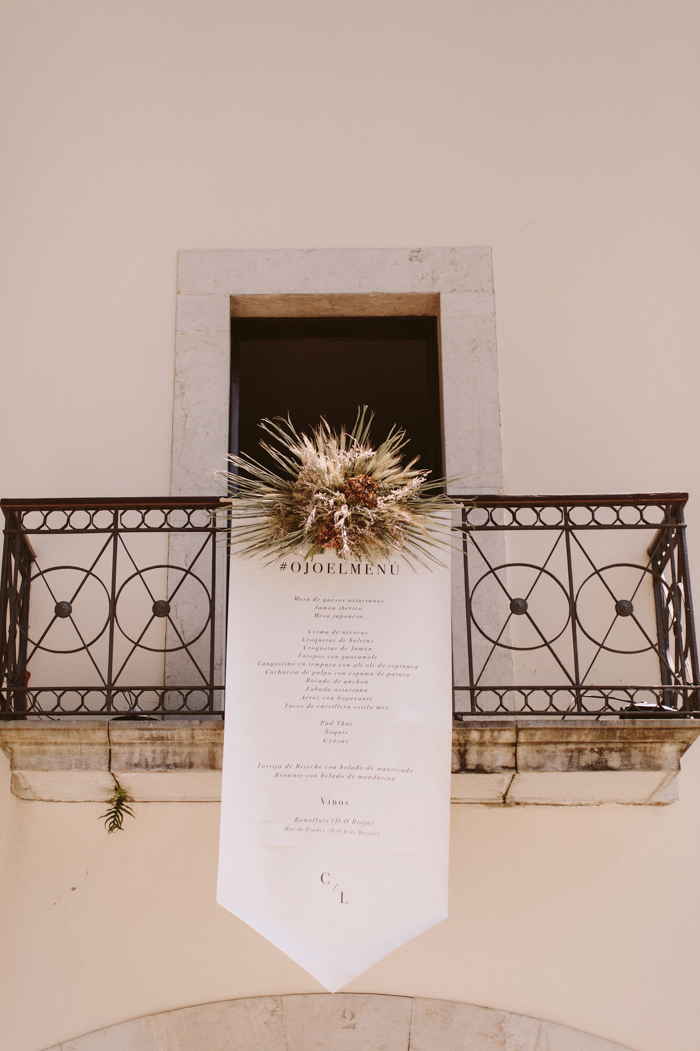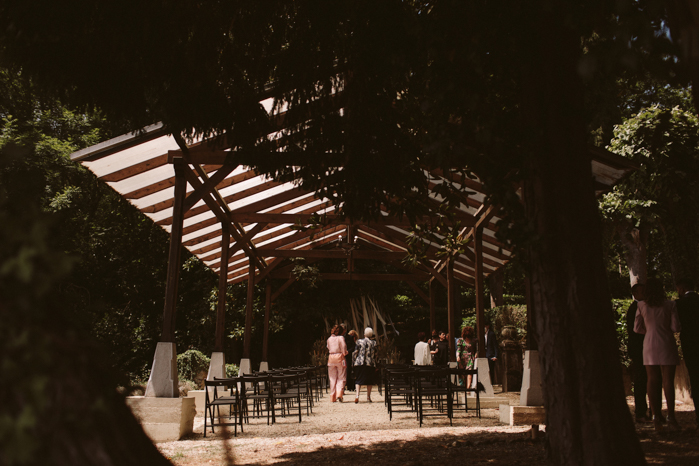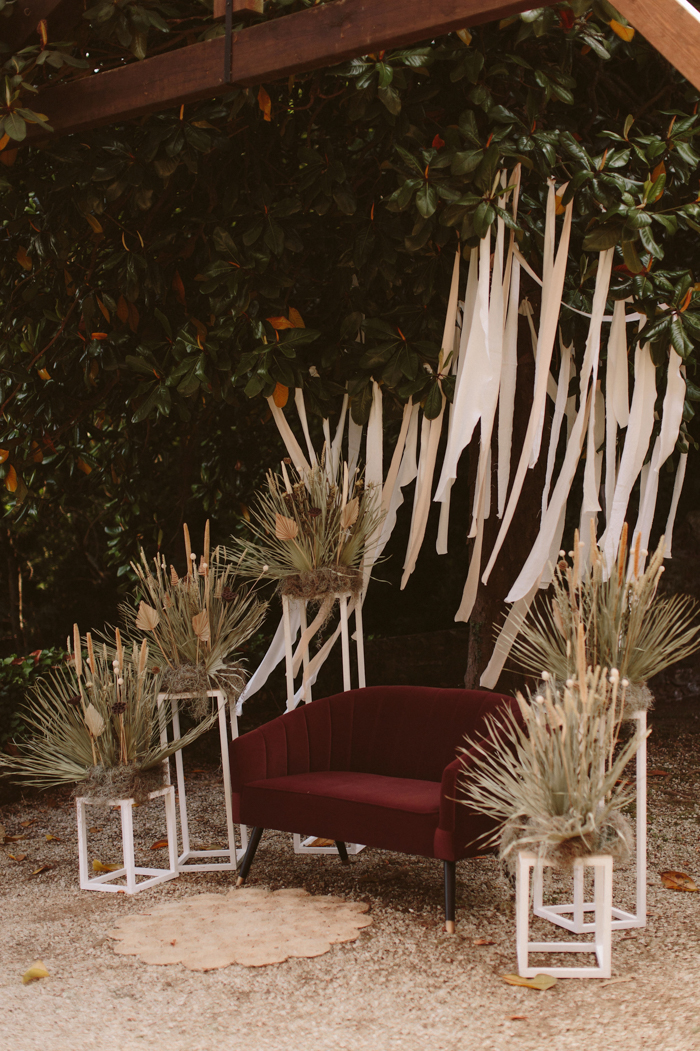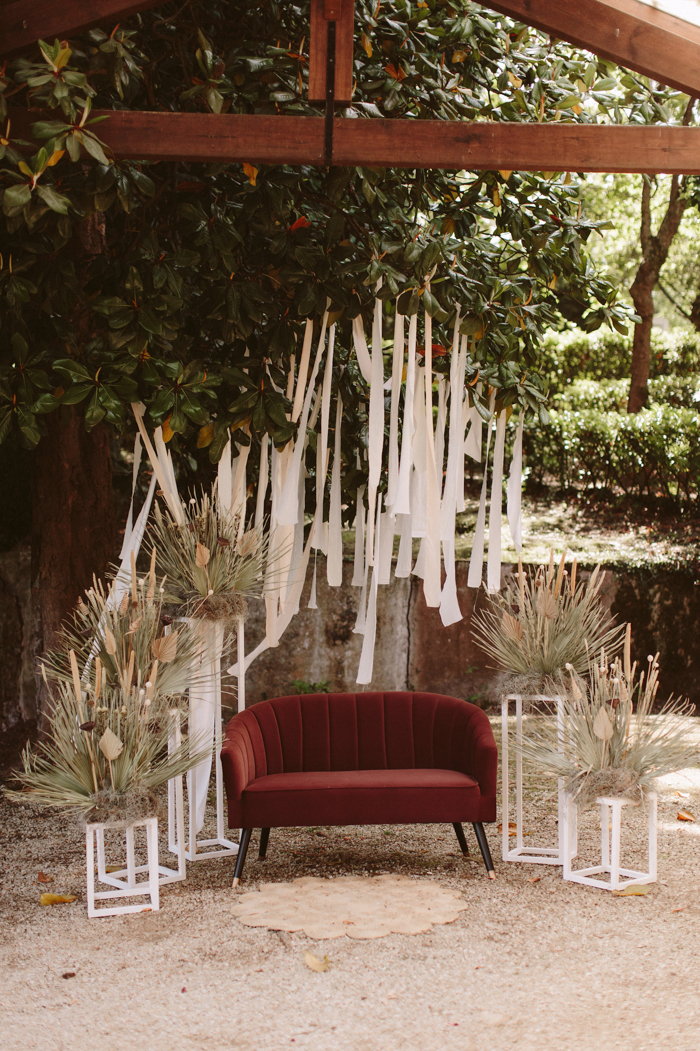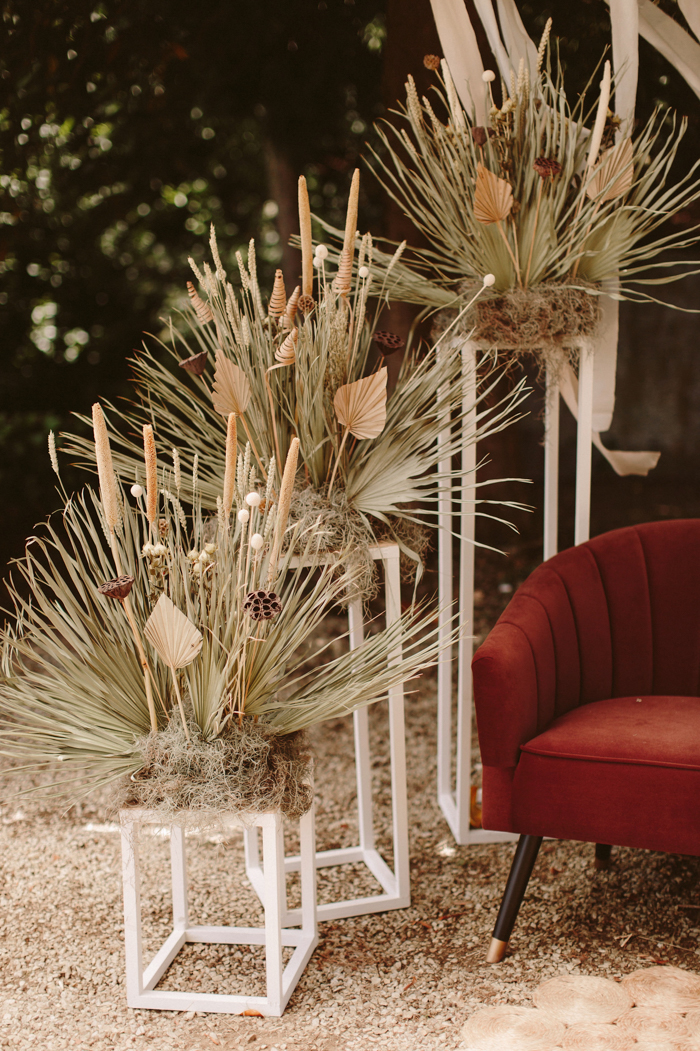 Unique Spin To Their Ceremony Altar
For the ceremony we decided that we had to have a loveseat at the center. We looked for backdrop inspiration on Pinterest and found a beautiful option—fabric streamers falling from a tree and it was just what we were looking for. The dried foliage and floral arrangements by Materia Botánica was the perfect complement. Our friend Virginia, from OhBlabla led a fun and emotional ceremony that we will never forget.

DIY Floral Stands For The Ceremony
The bases where the flowers were placed in the ceremony were made by Cris' father.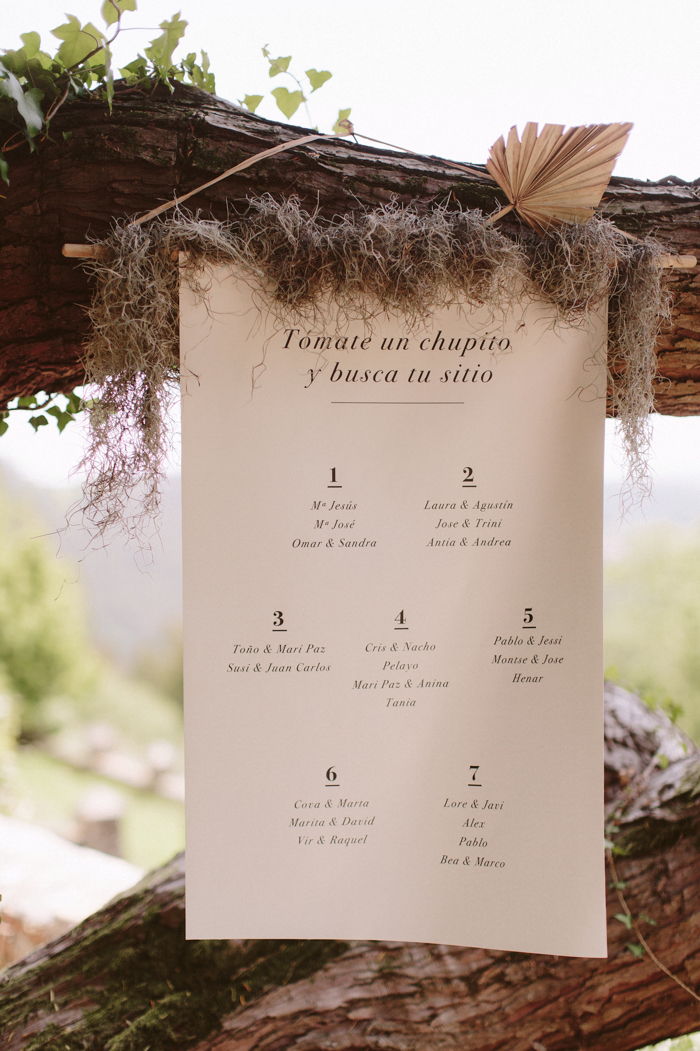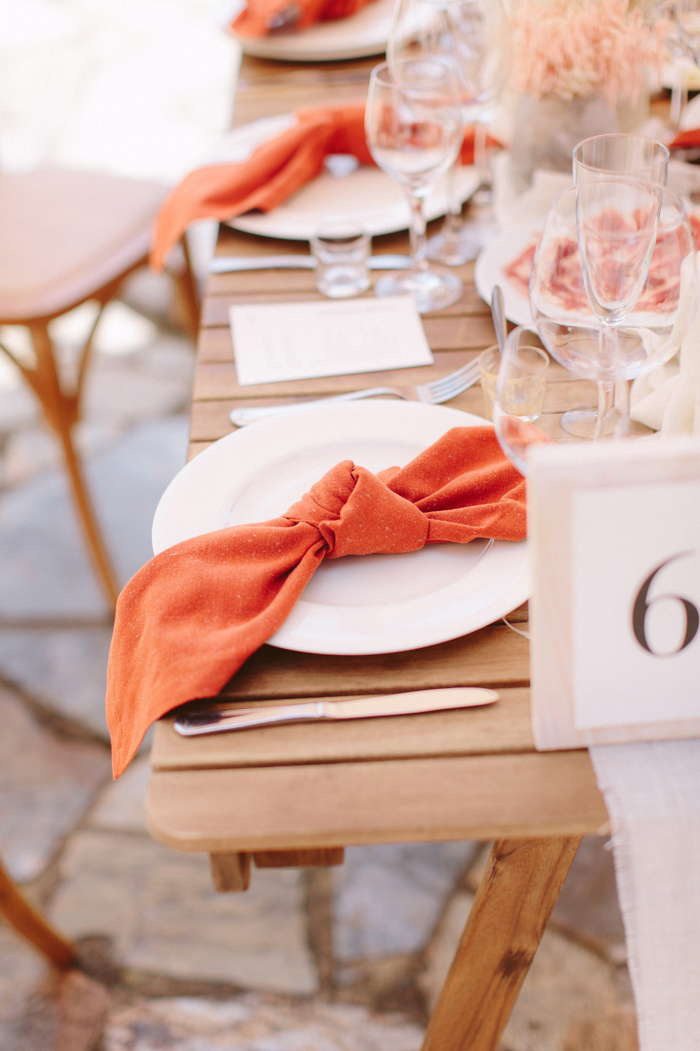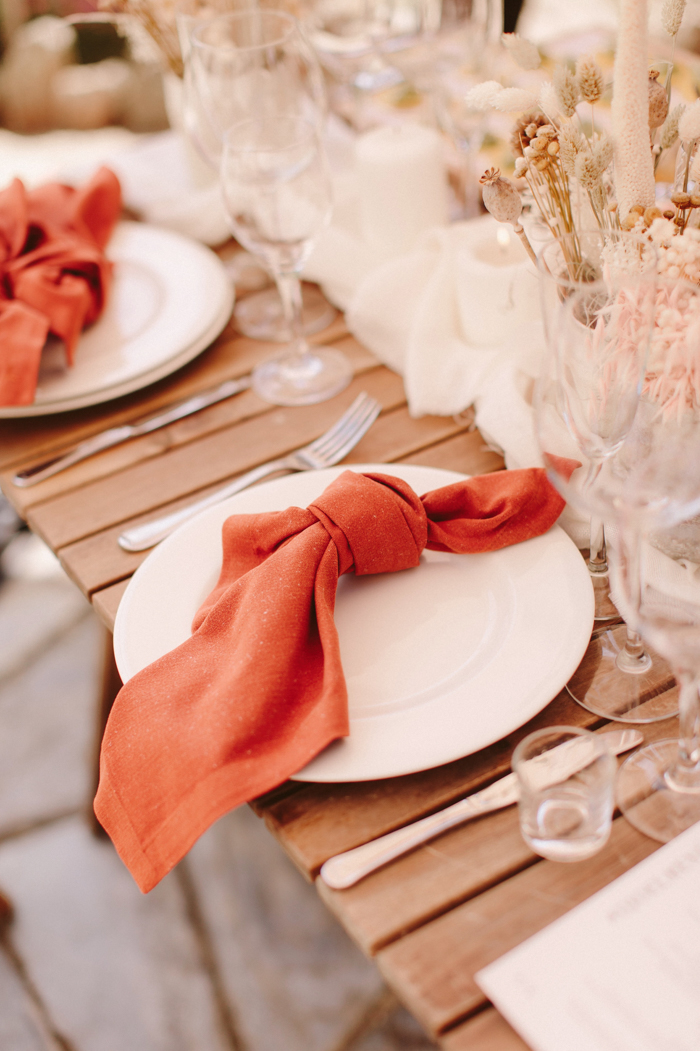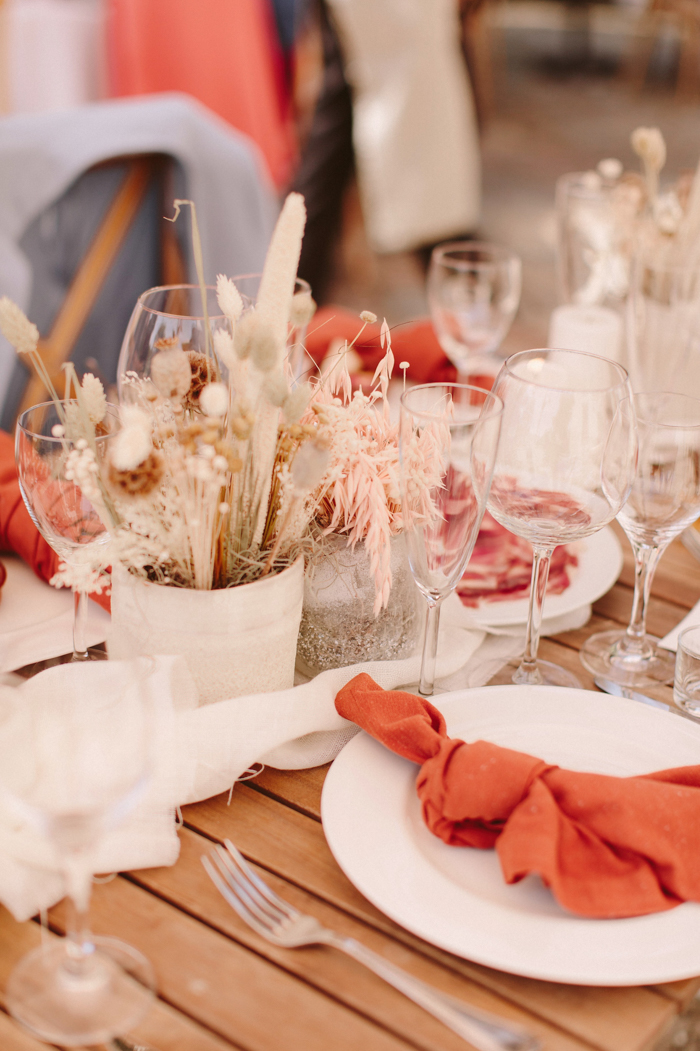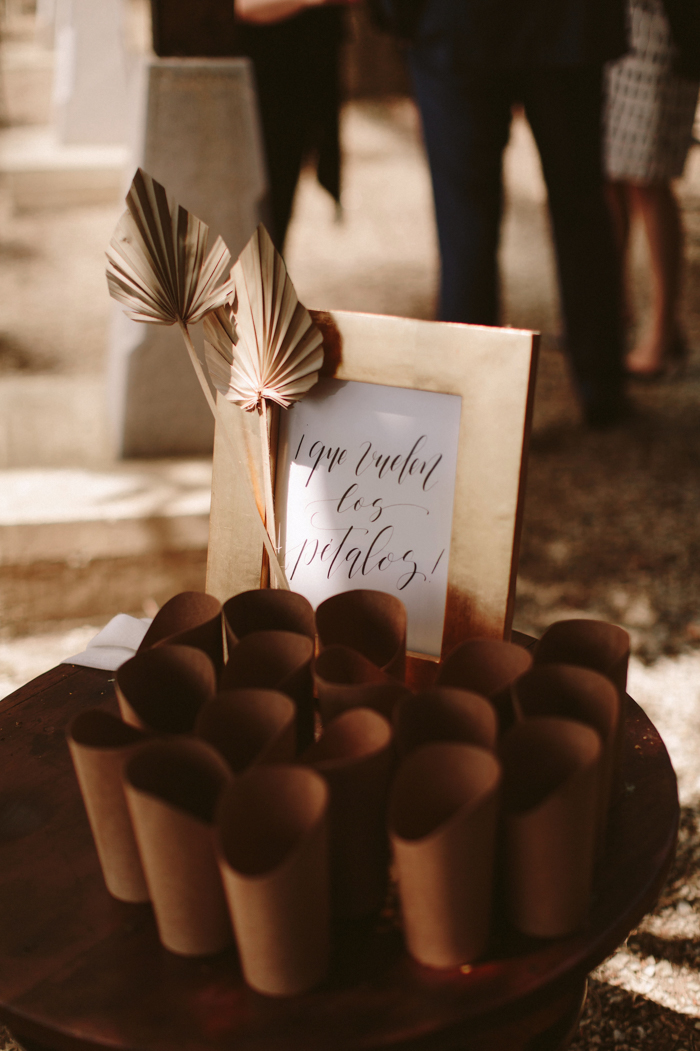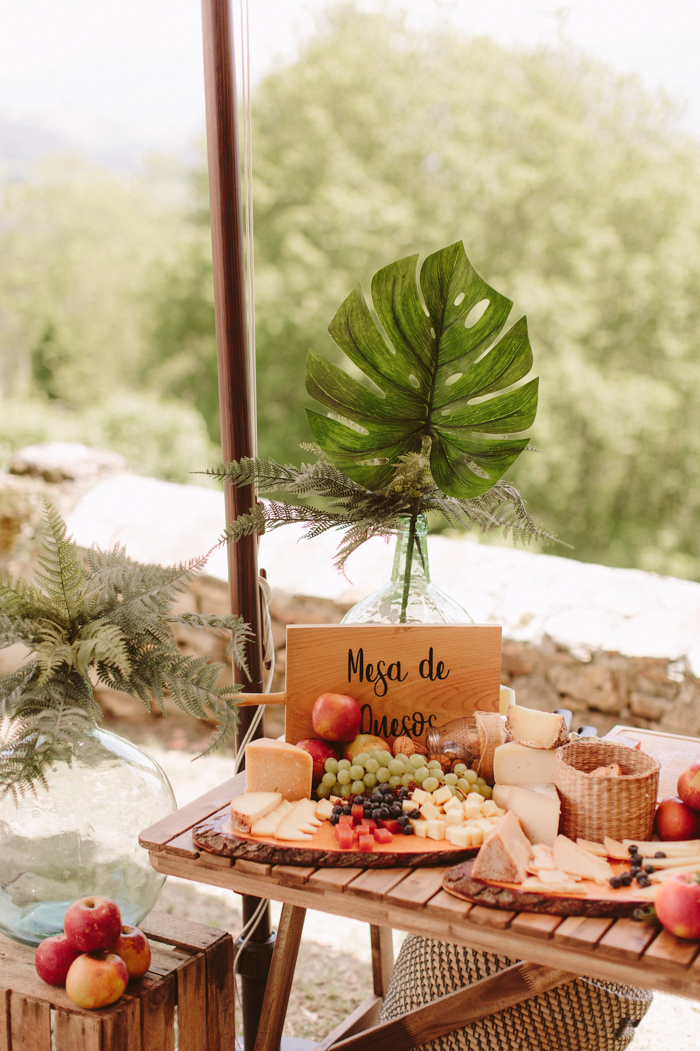 Cocktail Party Reception
We served cocktail party food for the reception. Lara is a vegetarian so most of the dishes were vegetarian. There were 18 courses, three desserts, and a cheese table. Among the most praised dishes were boletus croquettes, Mexican beef cheek taco, and the typical fabada Asturiana.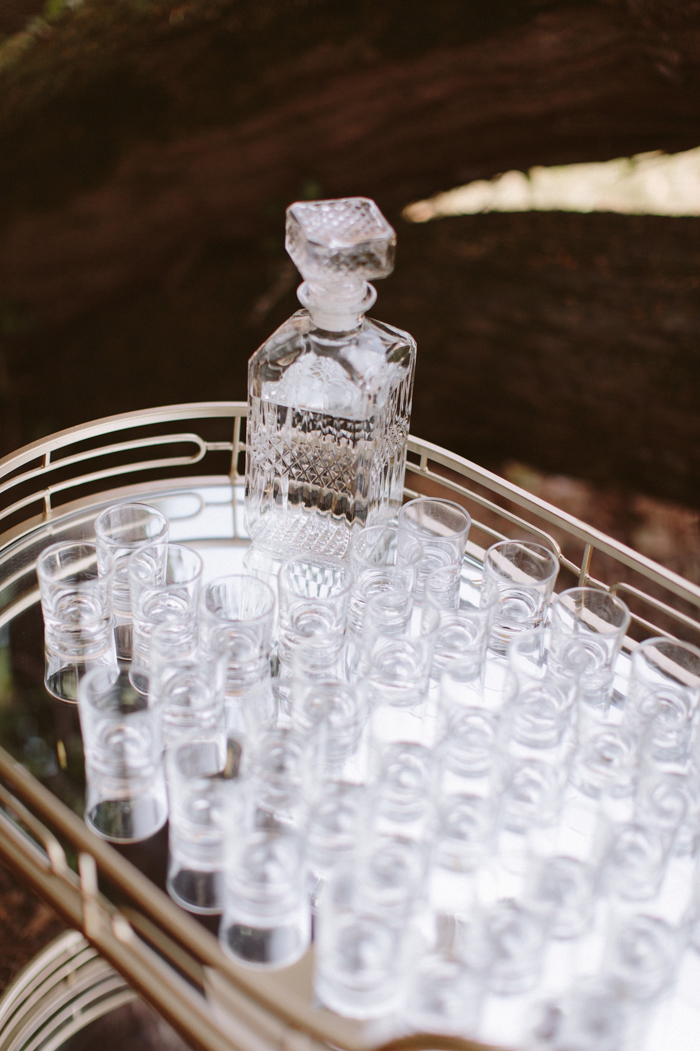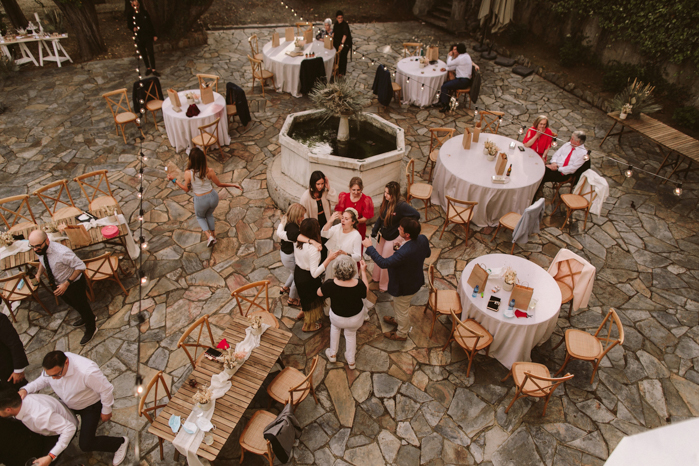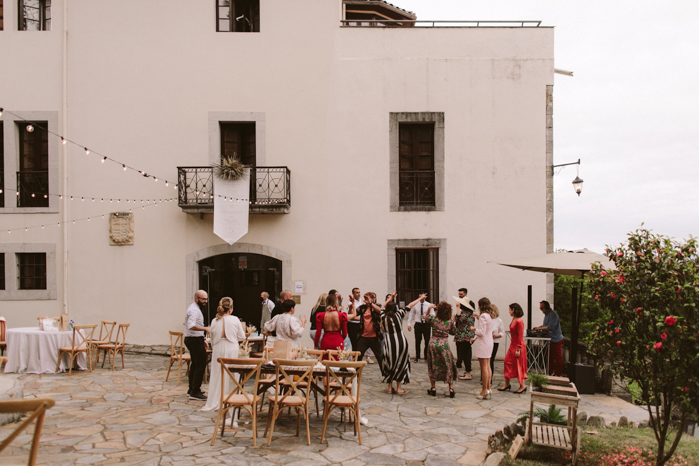 A Mini Concert At Their Reception
I think the two most memorable moments were the ceremony and when the Vintage Love Band music group gave their concert. The ceremony was very emotional, because after two failed attempts due to the pandemic, we were finally there. The concert was absolutely crazy. All the guests sang and danced like never before. We hugged and jumped together. It was very exciting.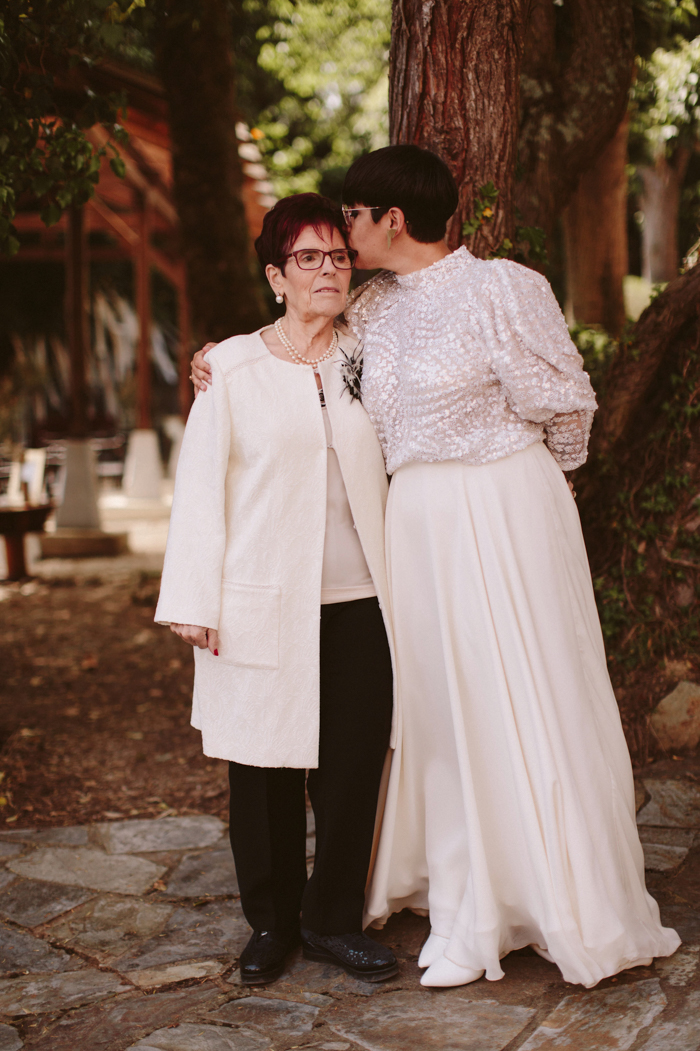 Personalized Wedding Favors
We gave the guests something that represented each one of us—a cactus because Cris loves plants and some cookies with a personalized message because Lara loves to eat.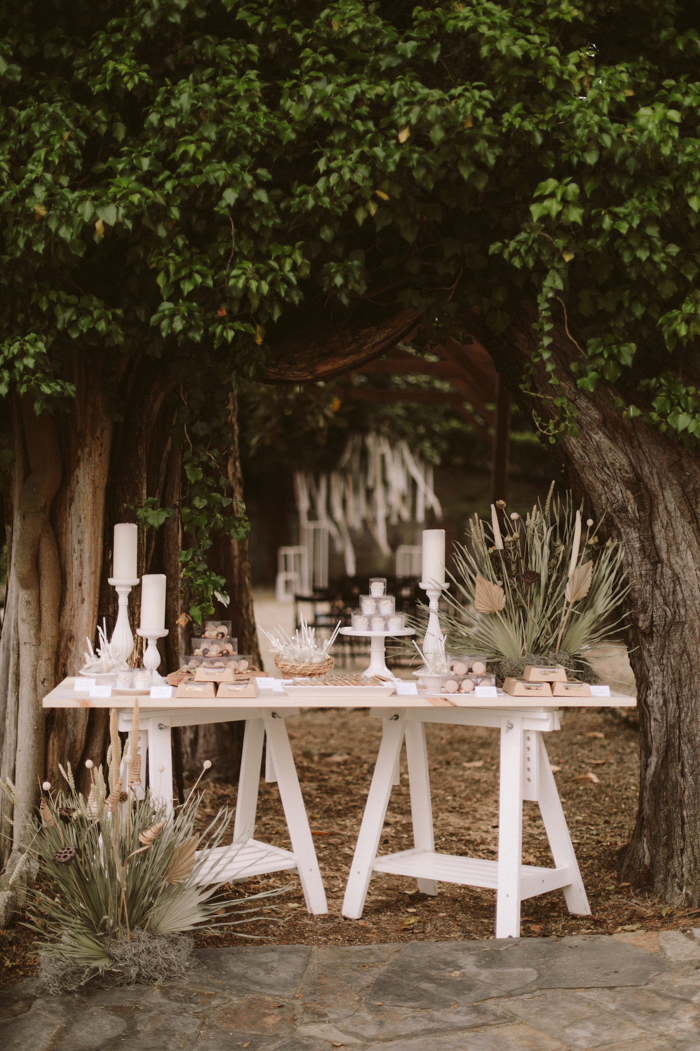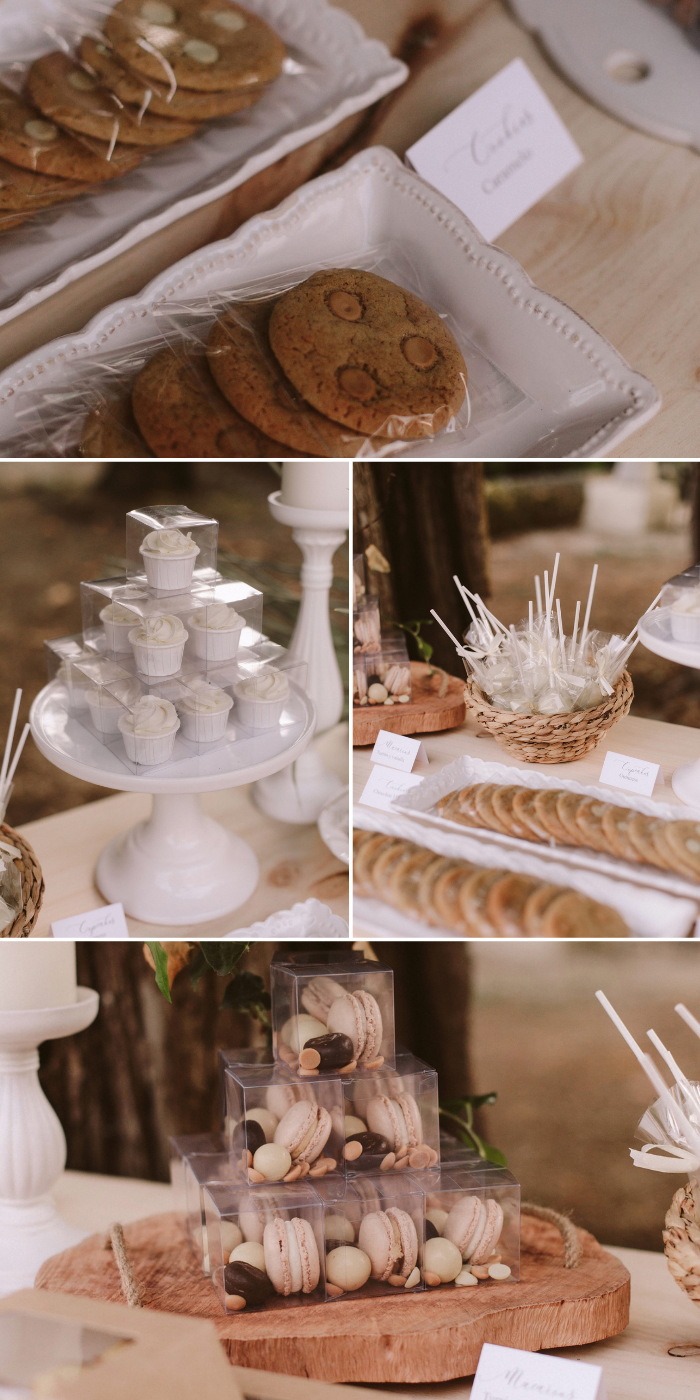 Working With Junebug Members People Truelove Tellers
It was amazing working with Daniel and his team at People Truelove Tellers on our wedding day. For us, he is a reference in the world of wedding photography and having him with us was a dream. They helped us at all times and we hardly even realized that they were working.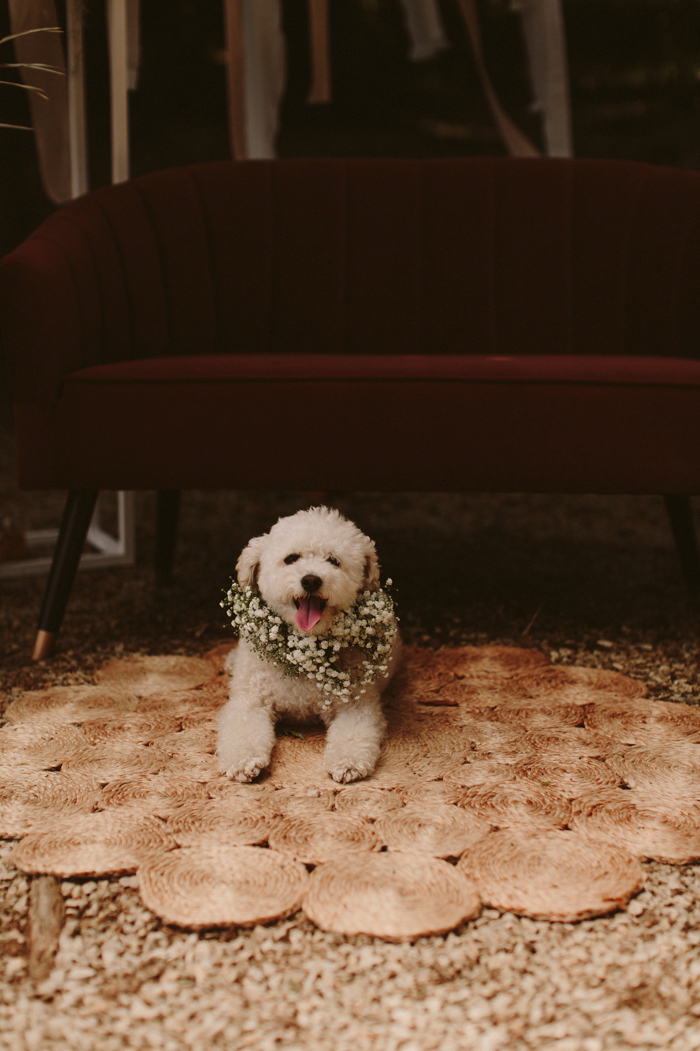 Advice From The Brides: Have The Wedding You Want
I think the most important thing when planning your wedding is that you do what you want. It's a once in a lifetime experience and no one else should decide on your tastes or ideas.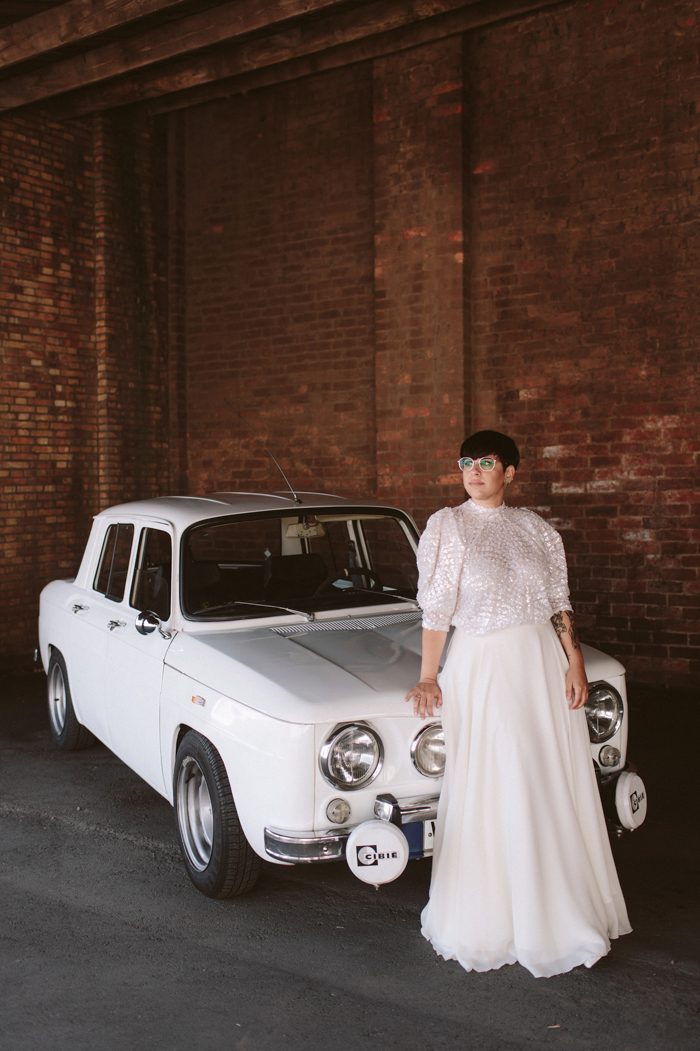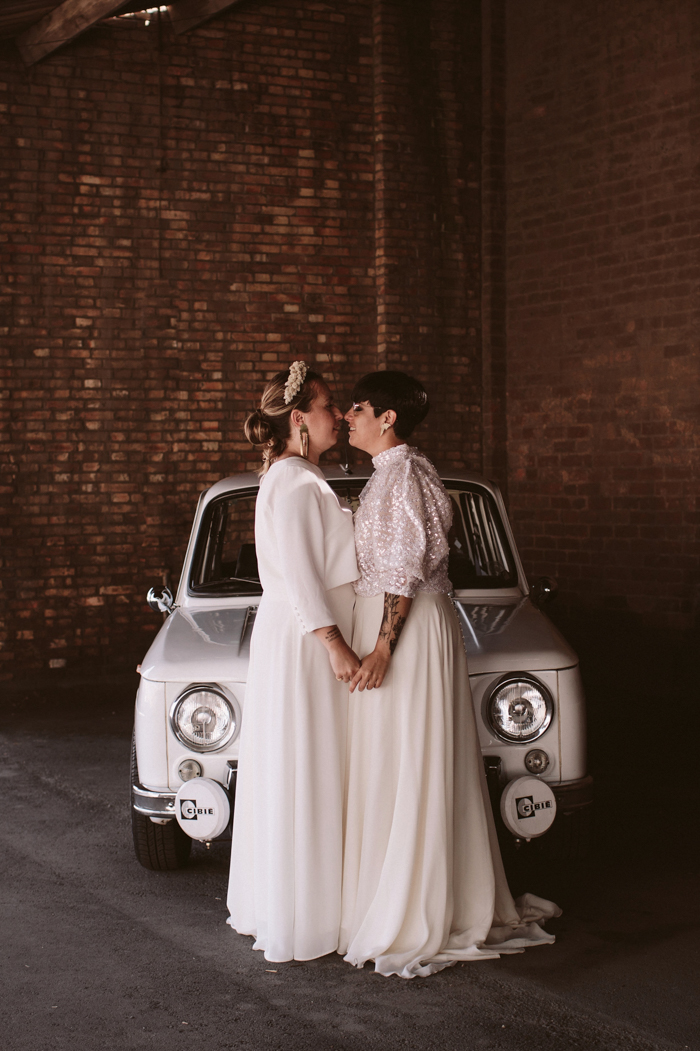 Congratulations to Cris and Lara on their absolutely picturesque palace courtyard wedding. Even though they had to adjust their wedding plans three times, they were able to pull off a memorable celebration. At the end of the day, love truly wins.
And of course, a special thank you to Junebug members People Truelove Tellers for capturing and sharing their big day with us. To see more of their work, check out their profile in our directory of photographers from around the world.