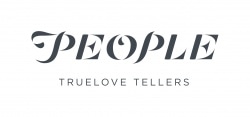 Best Wedding Photographers in Spain
People Truelove Tellers
11 REVIEWS
About
MEMBER SINCE 2016
We are People.


We are photographers, but above all we are people. People laugh, people get excited, people get together and sometimes they meet. Some people even seemed destined to meet. Deep down, that's what weddings are about.
And we love it.
From person to person, we work so that all that magic is not lost.
On your wedding day, we want to be there, collecting it in images that tell your story.

Daniel & Gloria
People Truelove Tellers
Why couples love People Truelove Tellers
Constanza L.
Sintra, Portugal
Reviewed on Jul 30, 2020
We started looking for photographers before even having a venue or a wedding planner. We wanted a specific aesthetic and also someone who would be fun to have around on our special day. After speaking with five professionals it was obvious it had to ...&nbsp &nbsp Read More
Ken W.
Barcelona, Sitges
Reviewed on May 24, 2020
My wife Clare and I hired People Truelove Tellers and Daniel to shoot and create the videos for our wedding near Barcelona. We highly recommend them for several reasons. One, Daniel was professional throughout the process - communicative, prompt...&nbsp &nbsp Read More
Sandy & Jorge .
Monasterio del Espino
Reviewed on May 09, 2020
Emotion was the key word for our moment that we felt we wanted to capture. Daniel, didn't only capture exactly that, but his way of working was so fluid that he became a part of the celebration. We felt that Daniel caught every moment as it was in su...&nbsp &nbsp Read More
Mary Anne B.
Upstate NY
Reviewed on May 06, 2020
Daniel was such a dream to work with! I would recommend him to anyone looking for gorgeous, artistic, candid, storytelling-style wedding photography. We loved the work we saw on his site and we had a referral from a friend of a friend (who had amazin...&nbsp &nbsp Read More
Emily B.
Can Bonastre, Barcelona
Reviewed on Apr 19, 2020
Picking a photographer for a wedding is one of the most difficult decisions to make, but we knew from the start that Daniel's photography style was exactly what we were looking for. Originally recommended to us by our wedding planners, we checked out...&nbsp &nbsp Read More
&nbsp + See More Reviews
Request Information
Thank you for your submission. We will be in touch soon!
X

Email Sent.