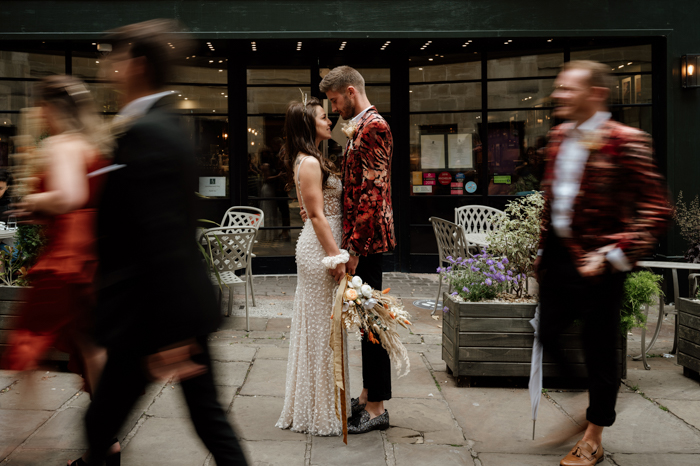 Dan and Charlie knew from the get-go that they didn't want a cookie cutter wedding—they kept the guest list limited, made DIY florals and decor, gave special gifts instead of favors, had the reception at their own home, opted for a stylish and colorful suit, and ditched the wedding cake. With the help of their like-minded wedding planner The Stars Inside, they were able to pull off a warm and vibrant European style micro wedding that was totally true to their style and share their big day with the most important people in their lives.
If you're planning your own micro wedding, keep scrolling to see these amazing photos captured by Sophia Veres and get creative ideas you can add to your big day!
The Couple:
Charlie + Dan
The Wedding:
Taunton, Somerset, United Kingdom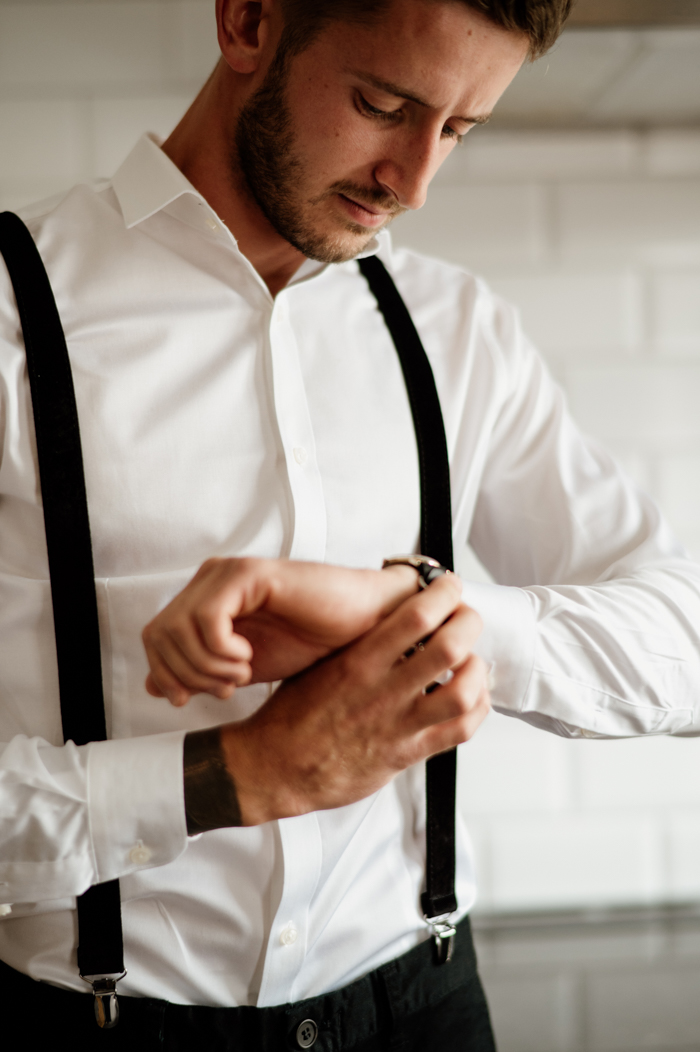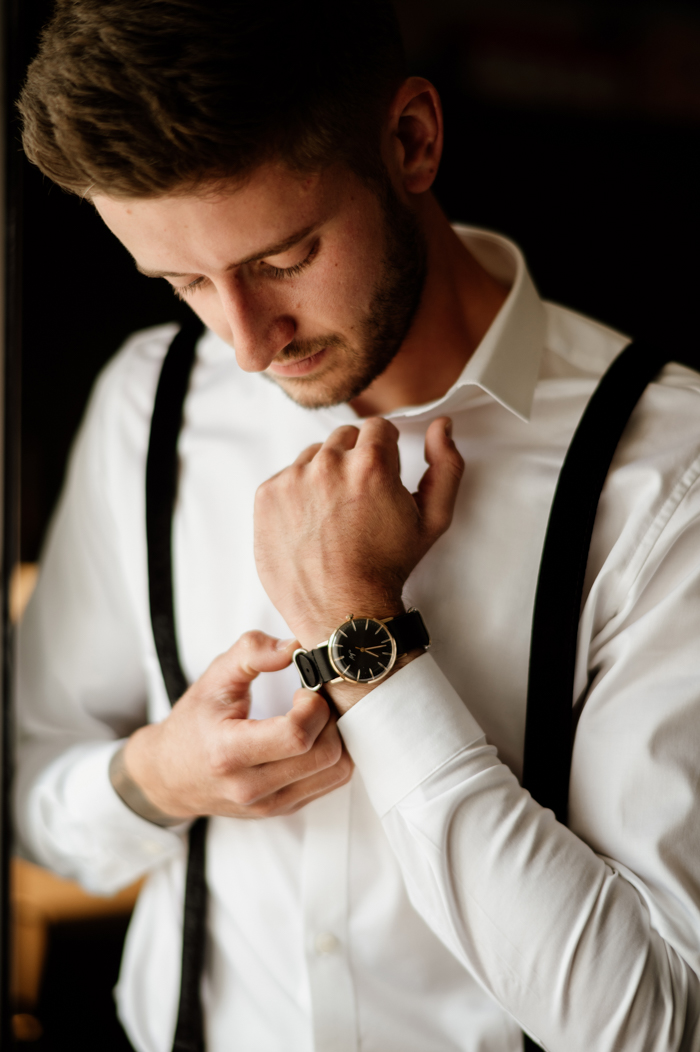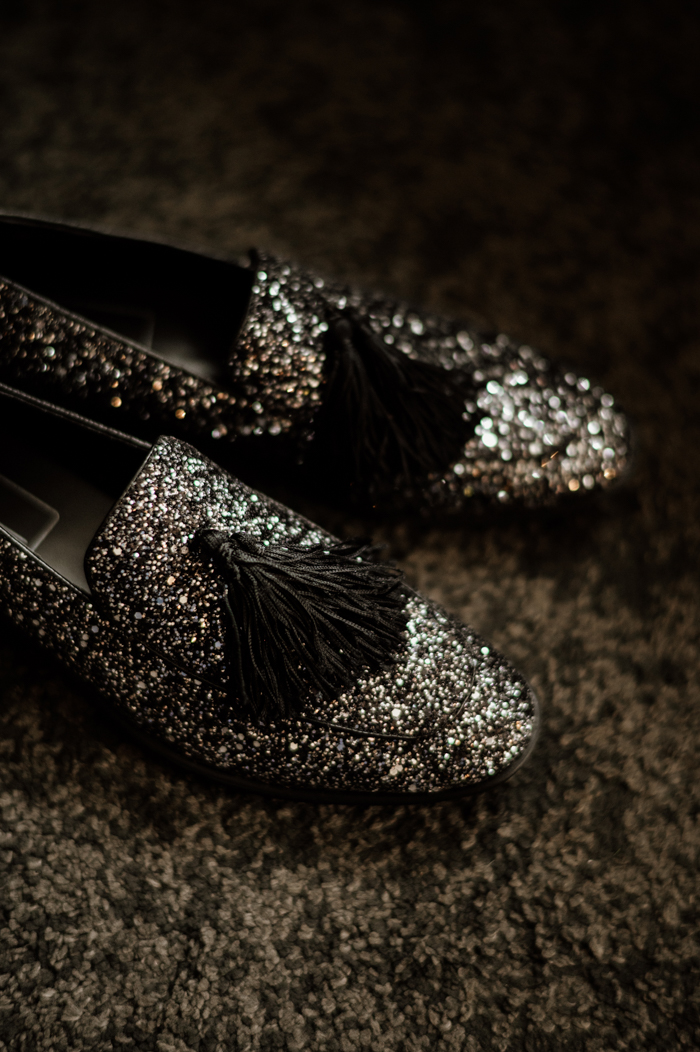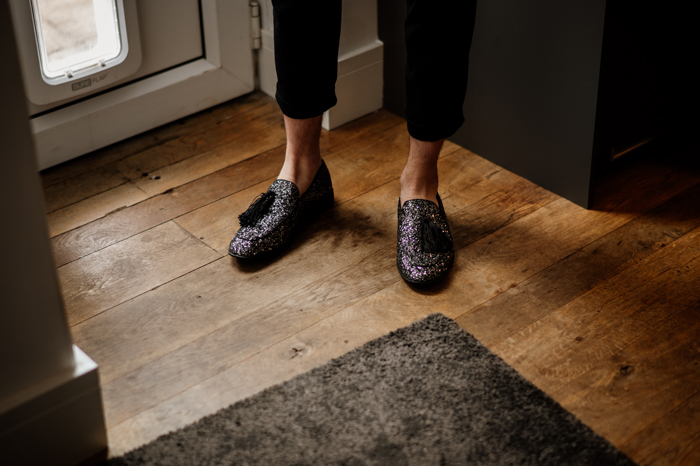 Shop Similar Glitter Loafers:
Enjoying The True Meaning Of The Day
We made sure that whatever we were planning, it was because we truly wanted it, not because we felt we should, or because it was tradition. We didn't like cake, so we didn't have cake. Do it your way!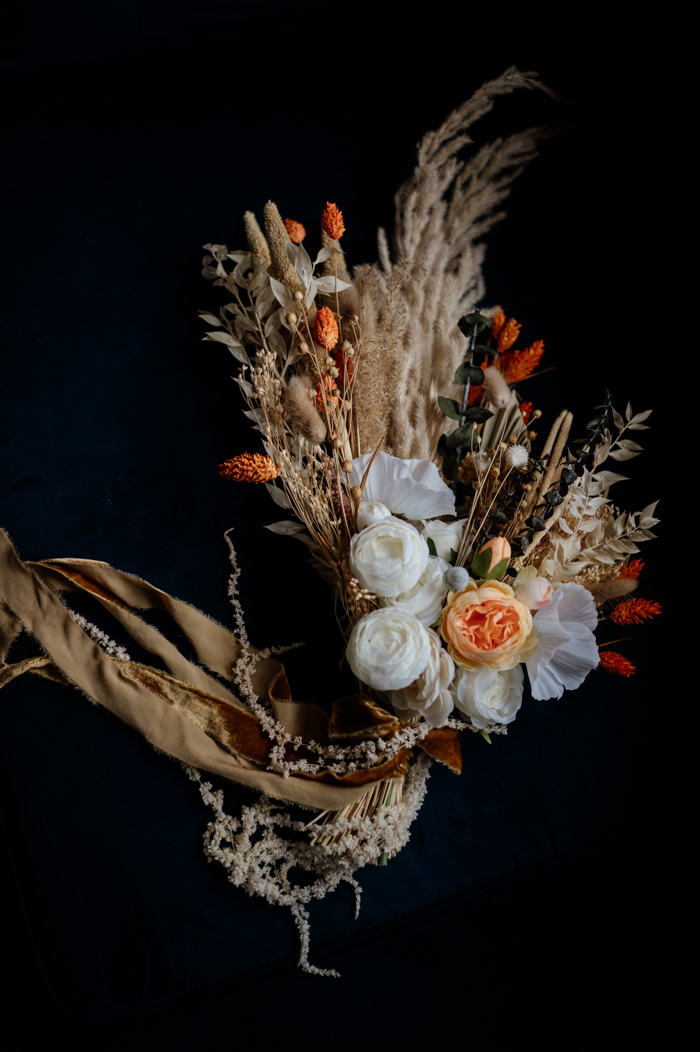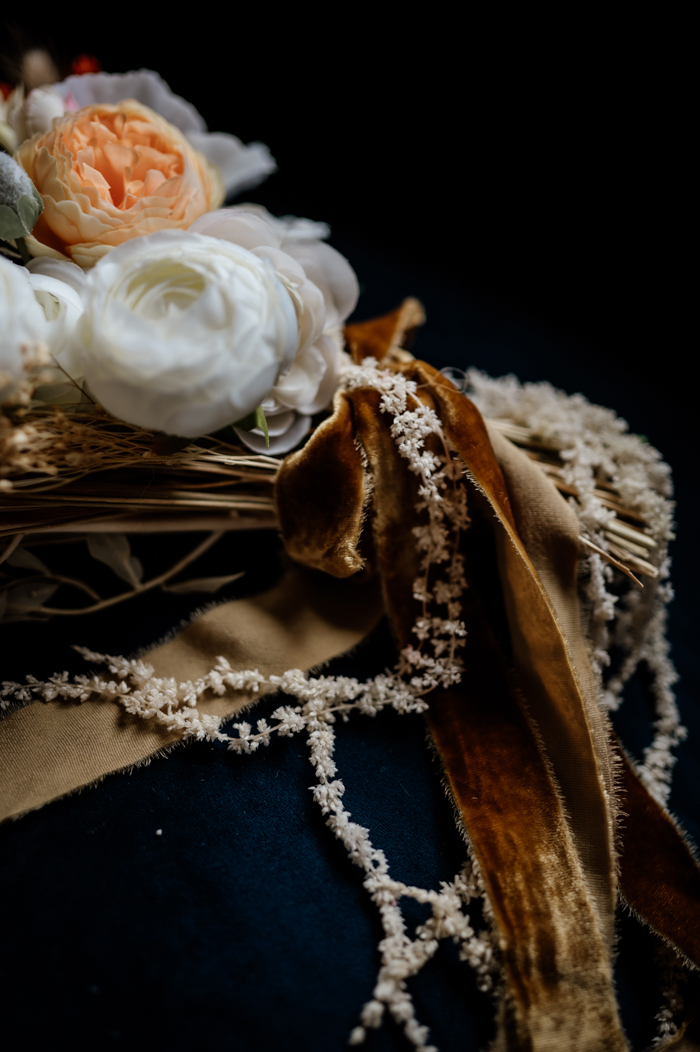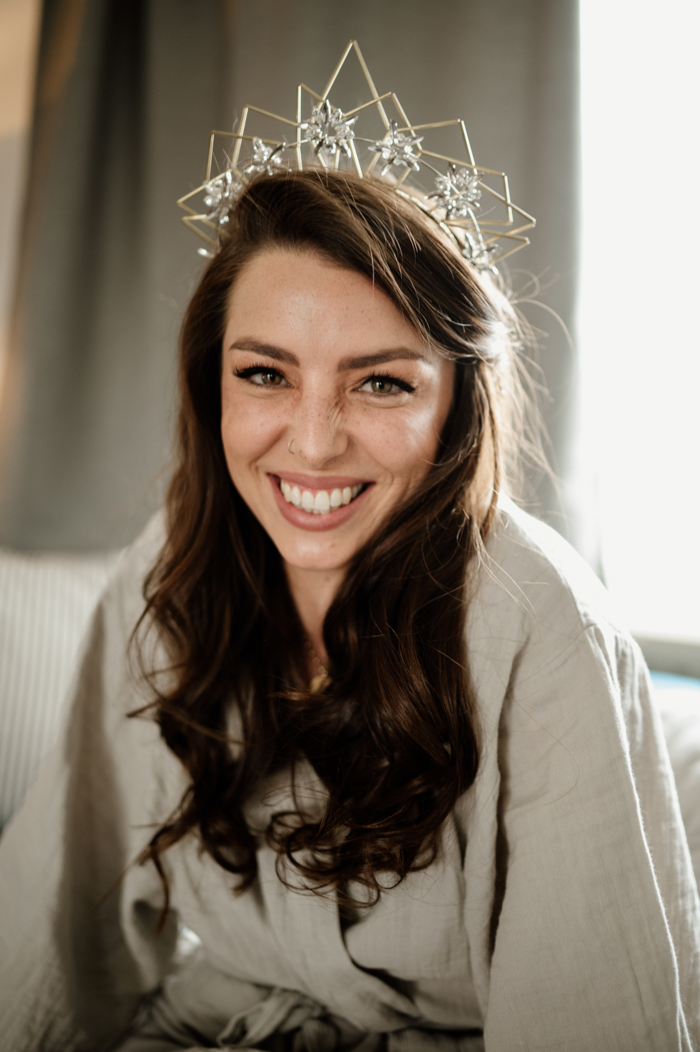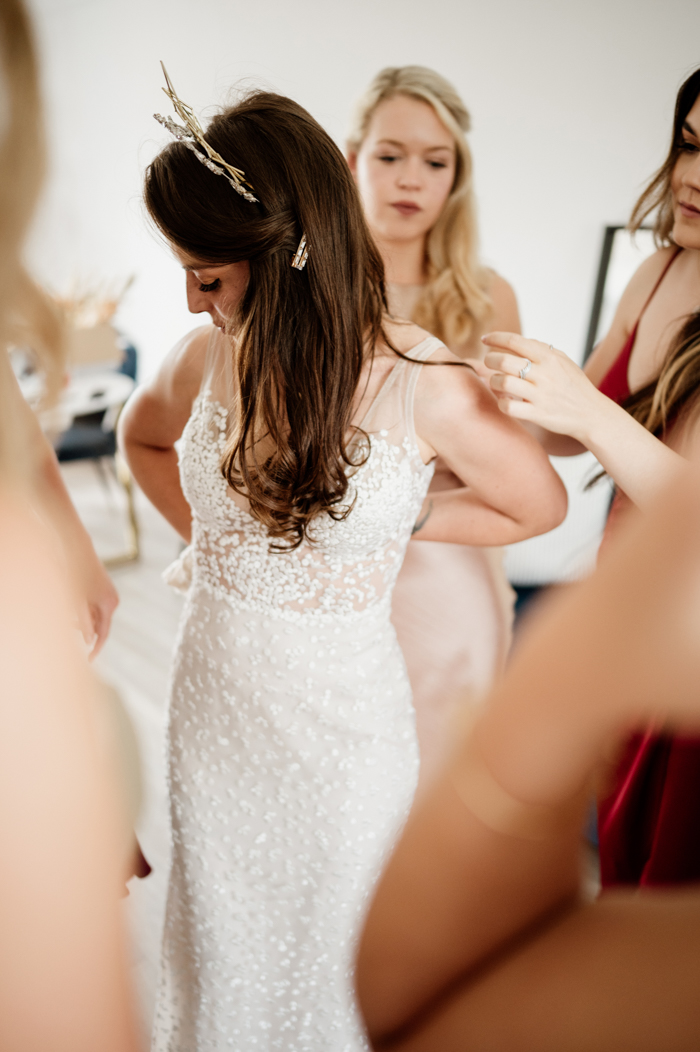 The Most Memorable Part Of The Day
The most important moment was when I was walking with my girls and best friend Jon, who gave me away, to the registry office. It felt like the buzz of excitement was flowing through me like electricity.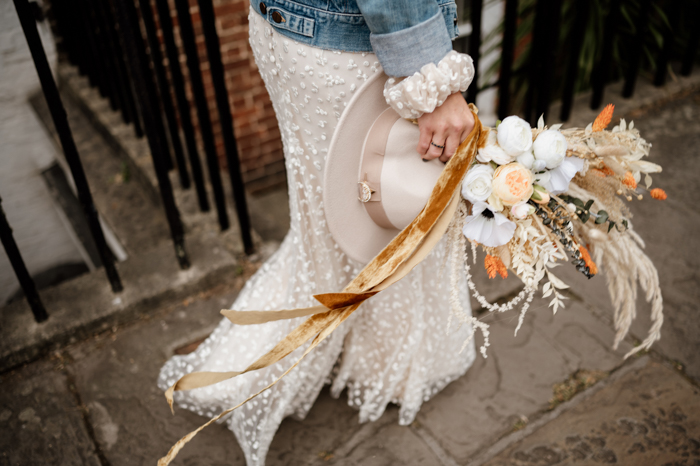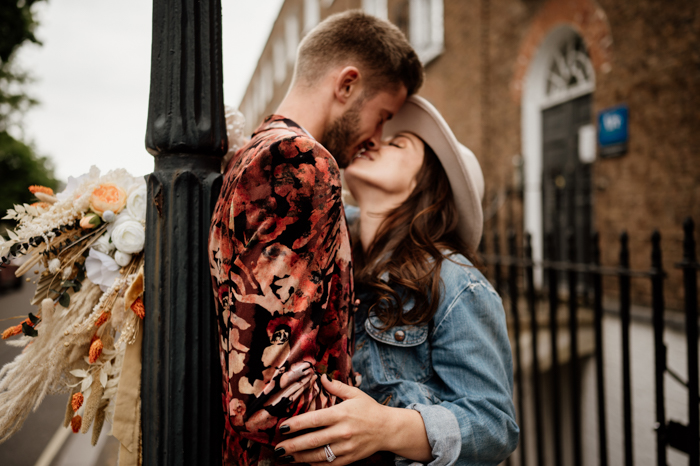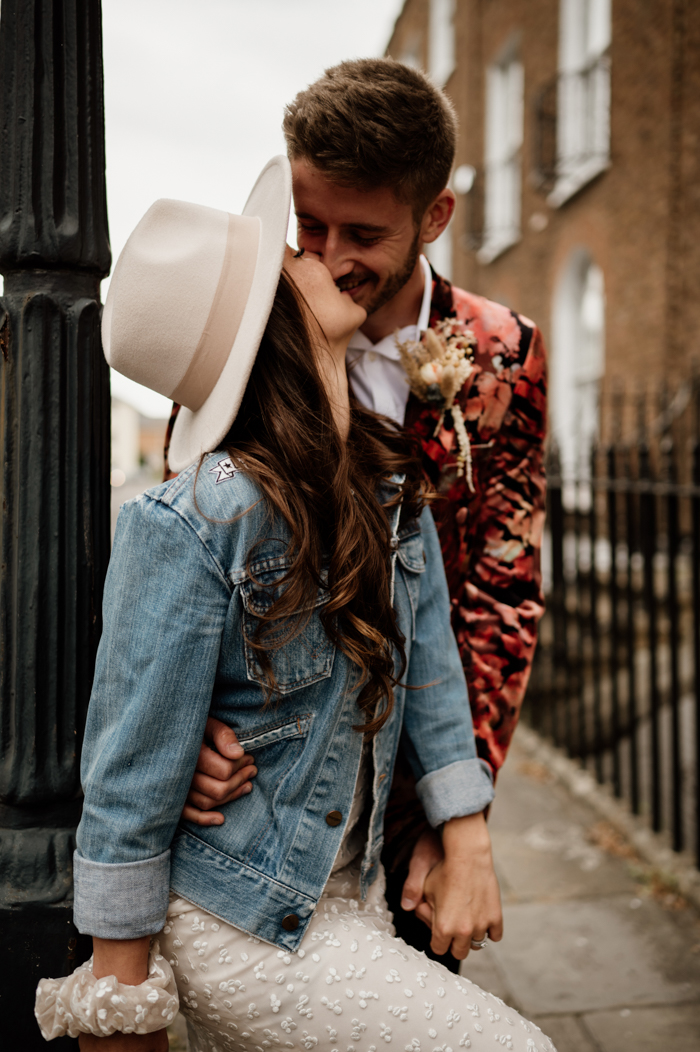 We chose to have a really small wedding with only 14 of our closest friends. No family! We had a fair amount of backlash about it but we knew it was what we wanted to do. So we stayed true to it.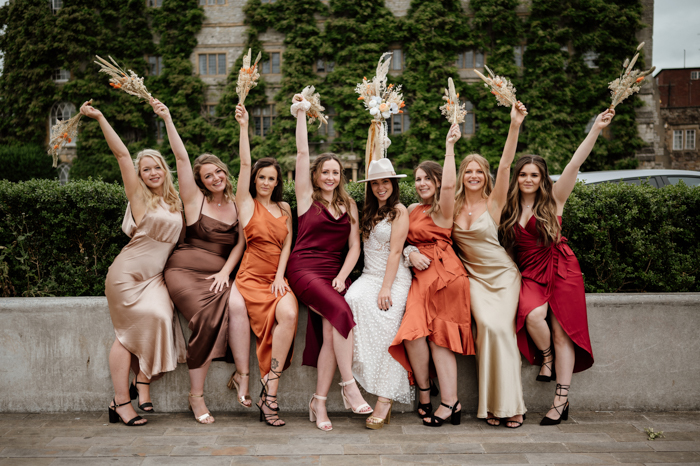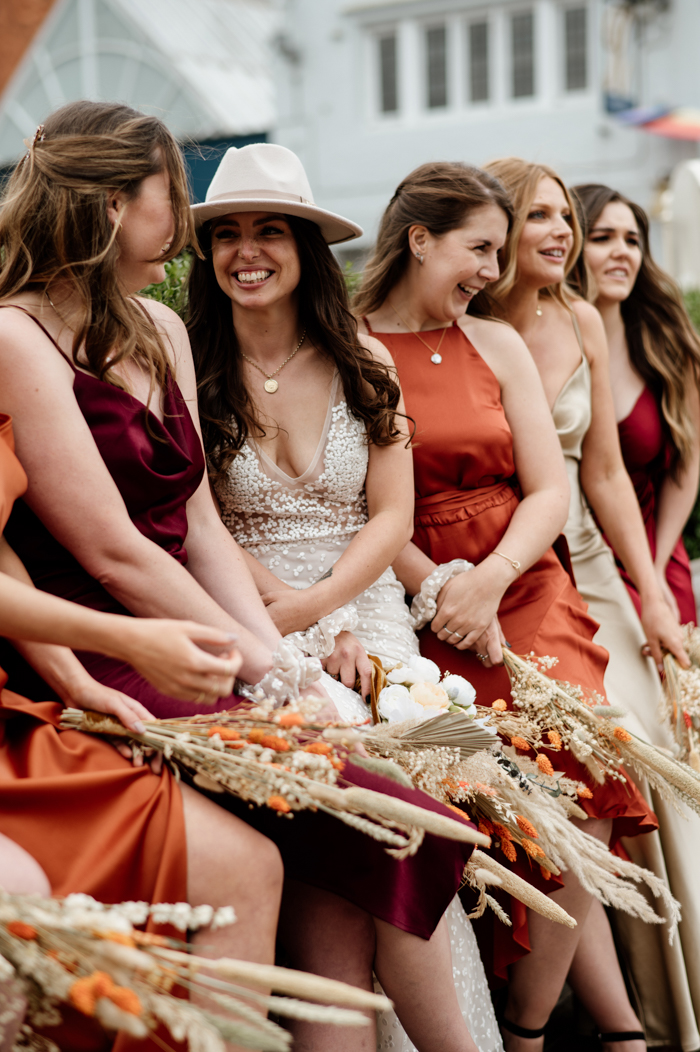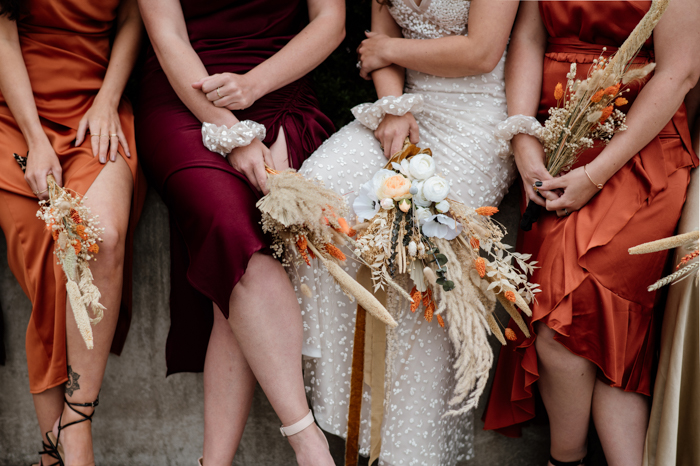 Choosing The Venue For Their European Style Micro Wedding
We're very lucky in that our local registry office is beautiful, so that was an easy choice. We chose to have our reception at home so that we had more freedom and we could put our money into the decoration rather than the building.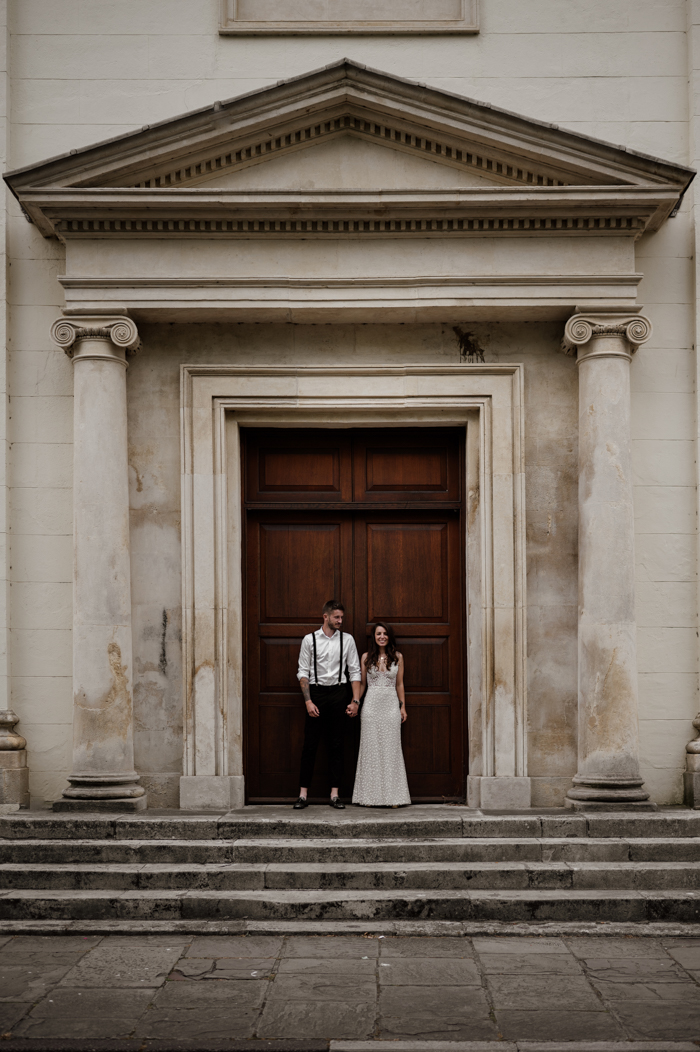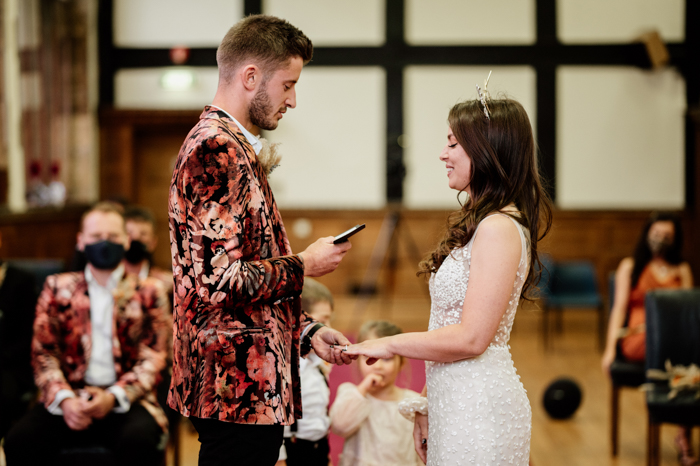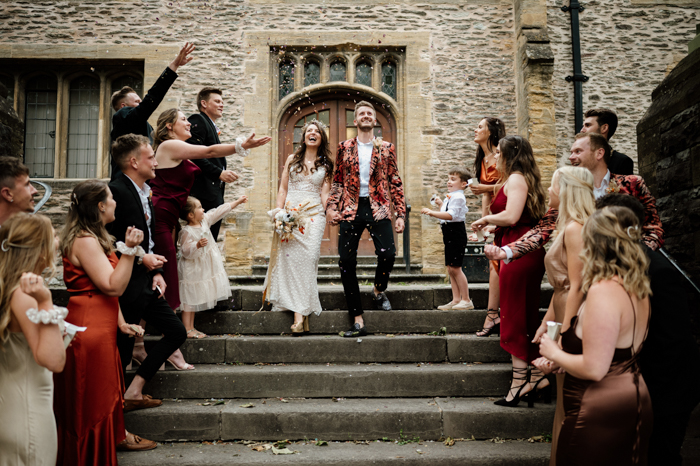 Dan and I wrote our own vows to each other, we also brought our own music to the ceremony, and had our children hold the rings.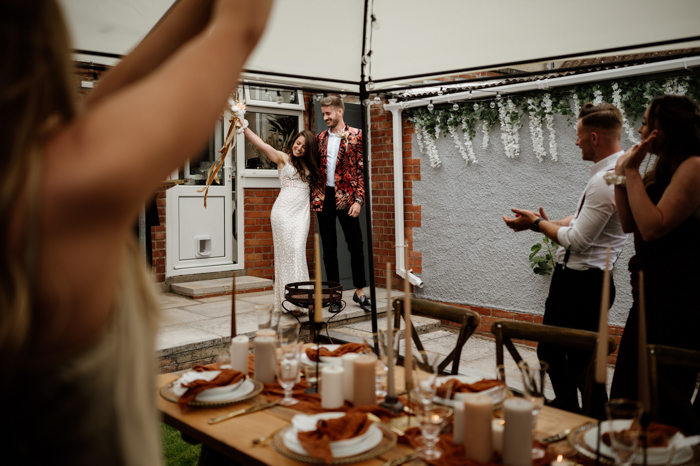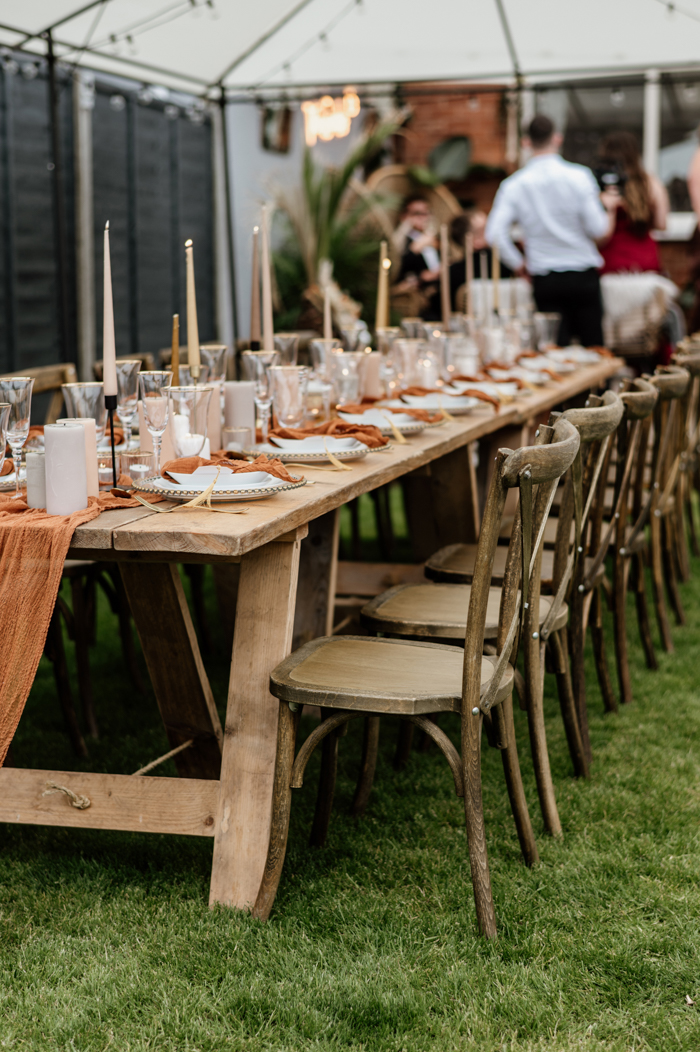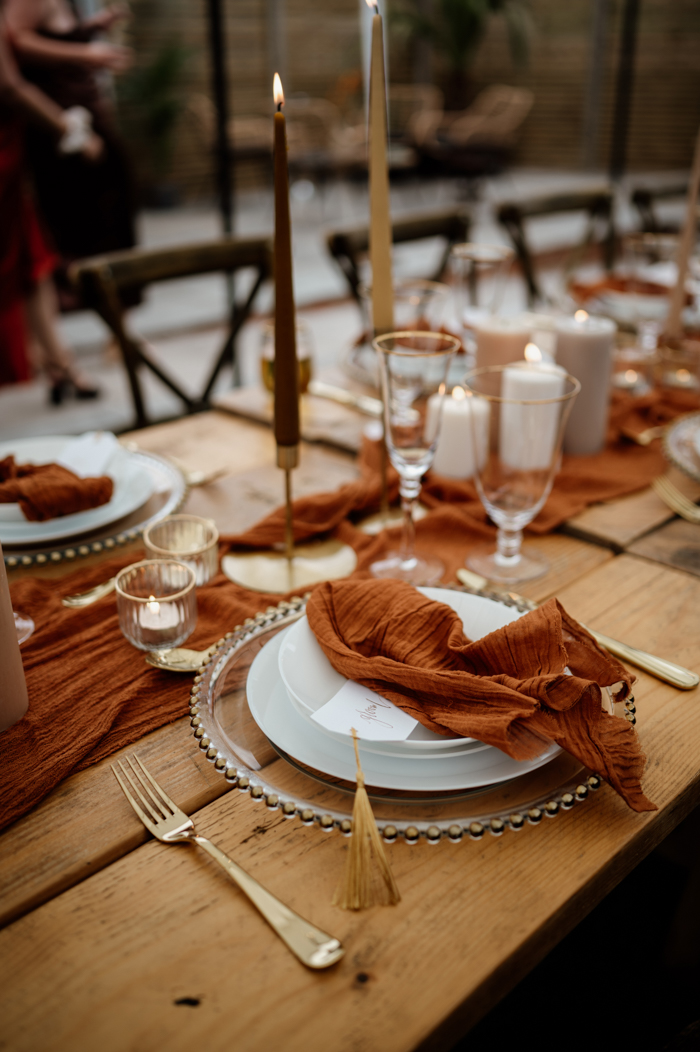 Gifts For Each Other
I bought Dan a vintage watch and he bought me an Australian sapphire ring as my something blue for our wedding day gifts.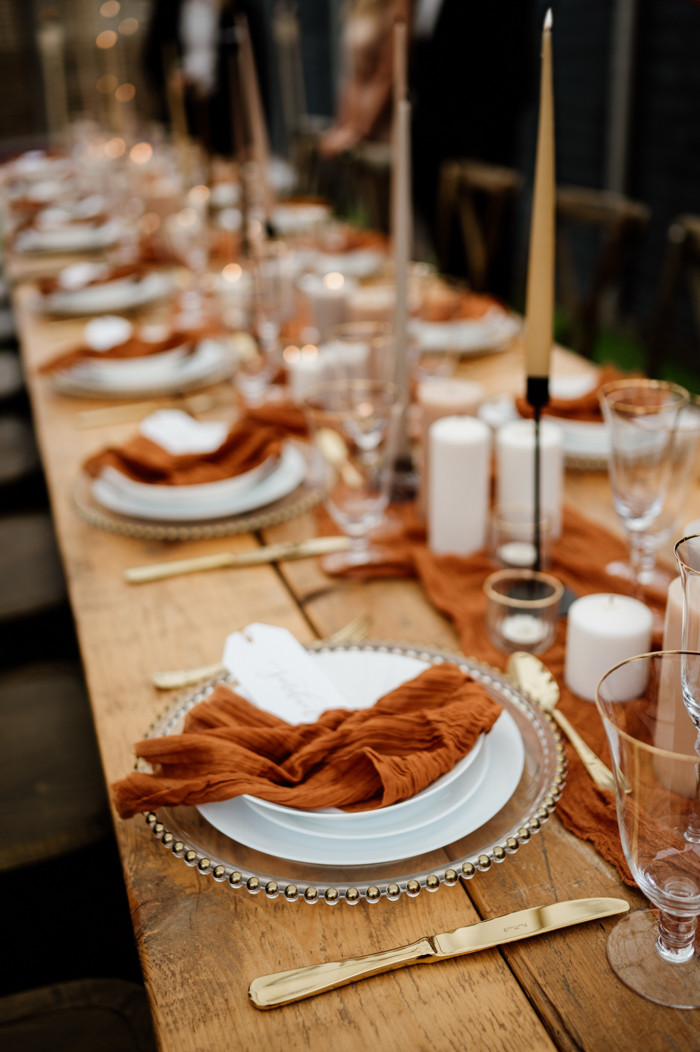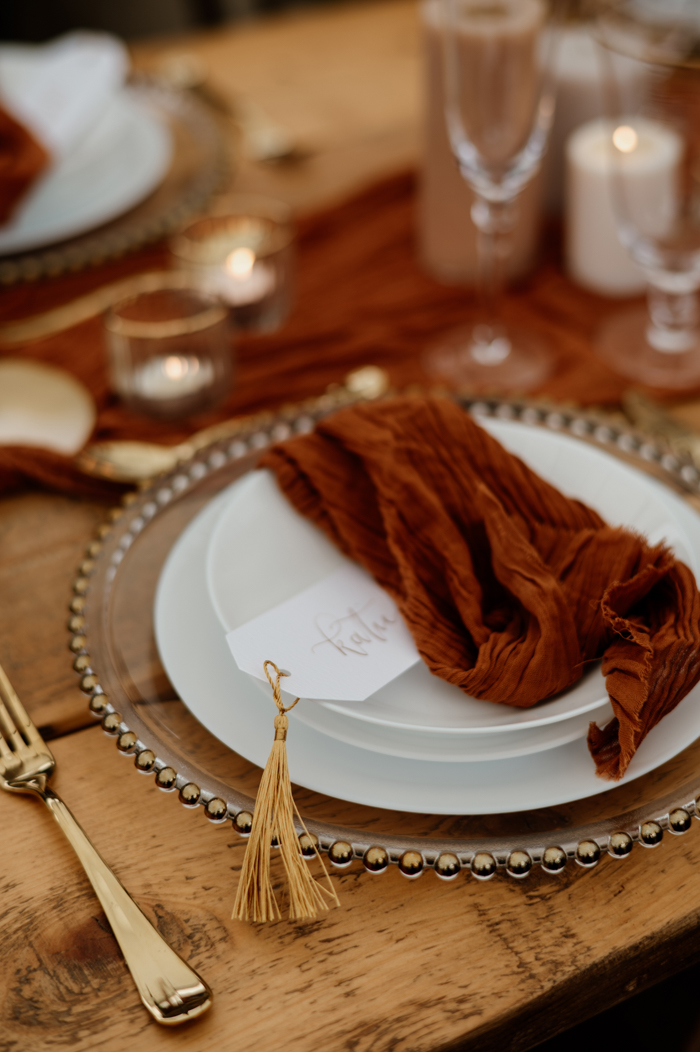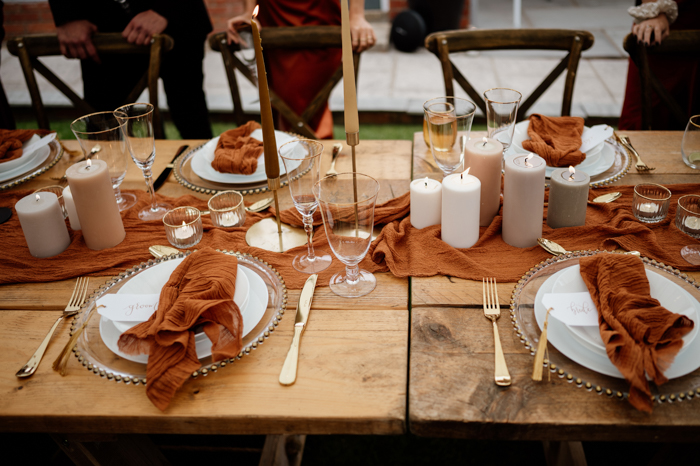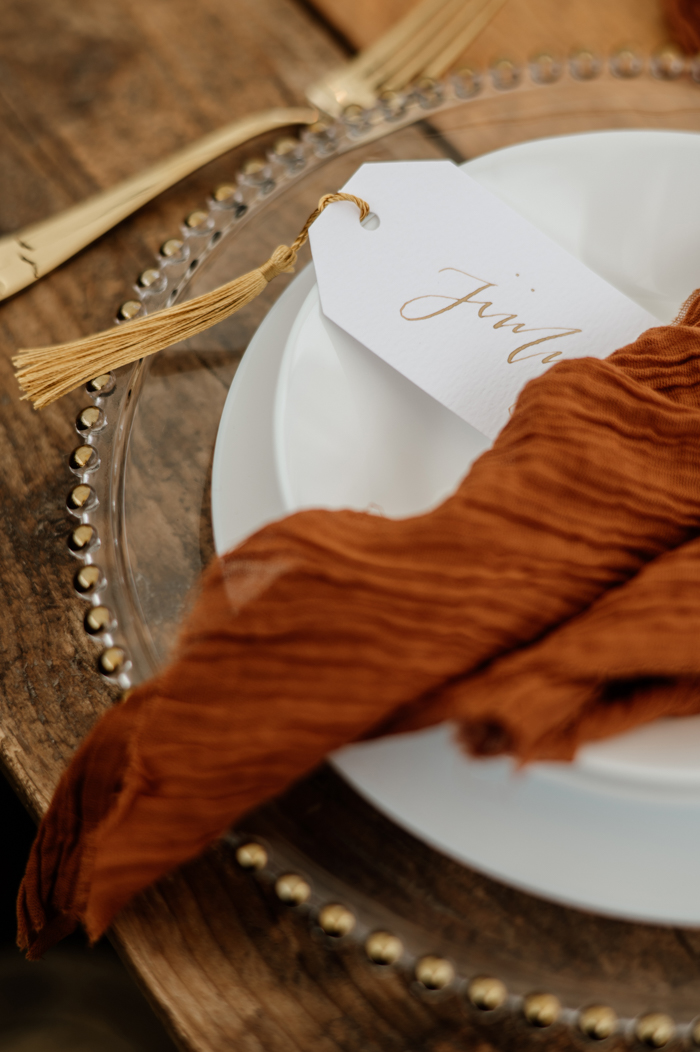 We didn't do favors. I gave all my girls a beautiful gold chain necklace with a pearl pendant which they wore on the day.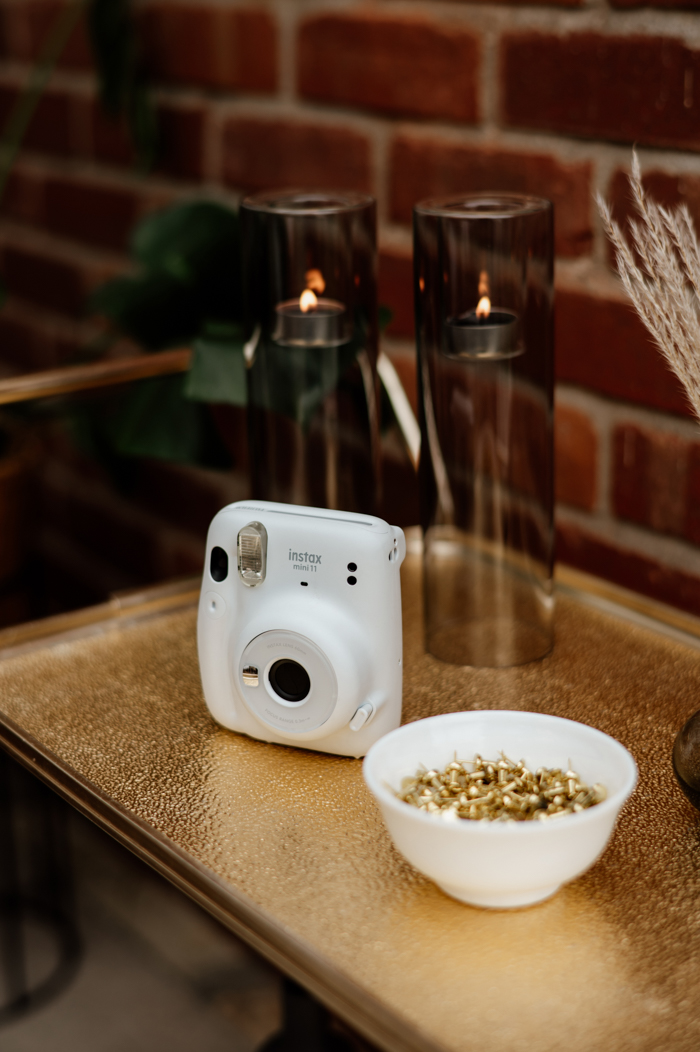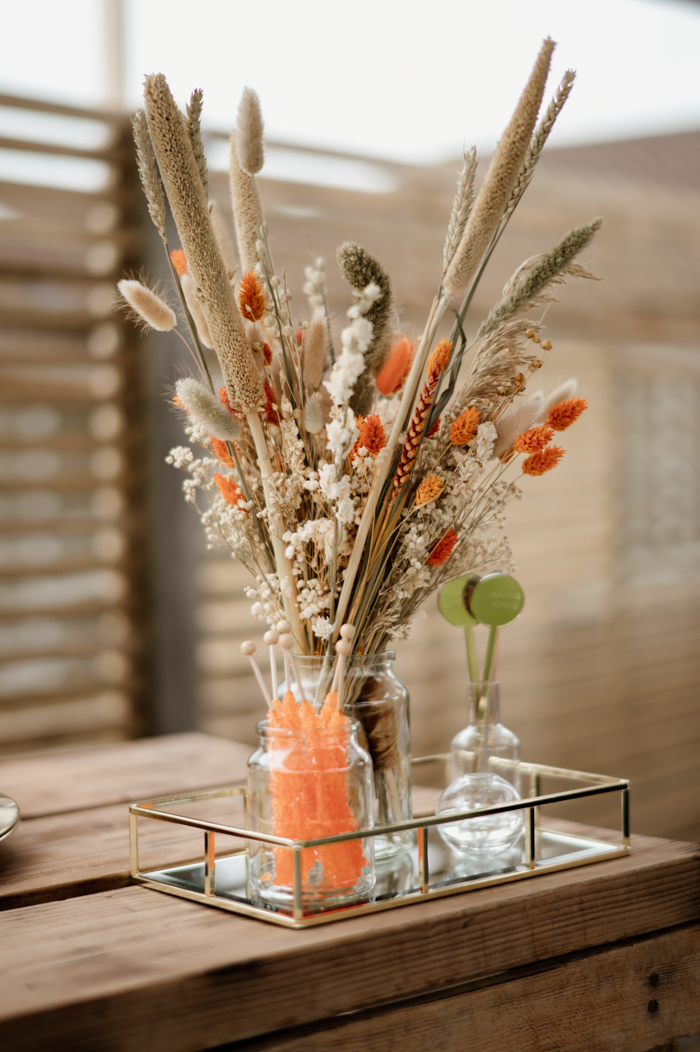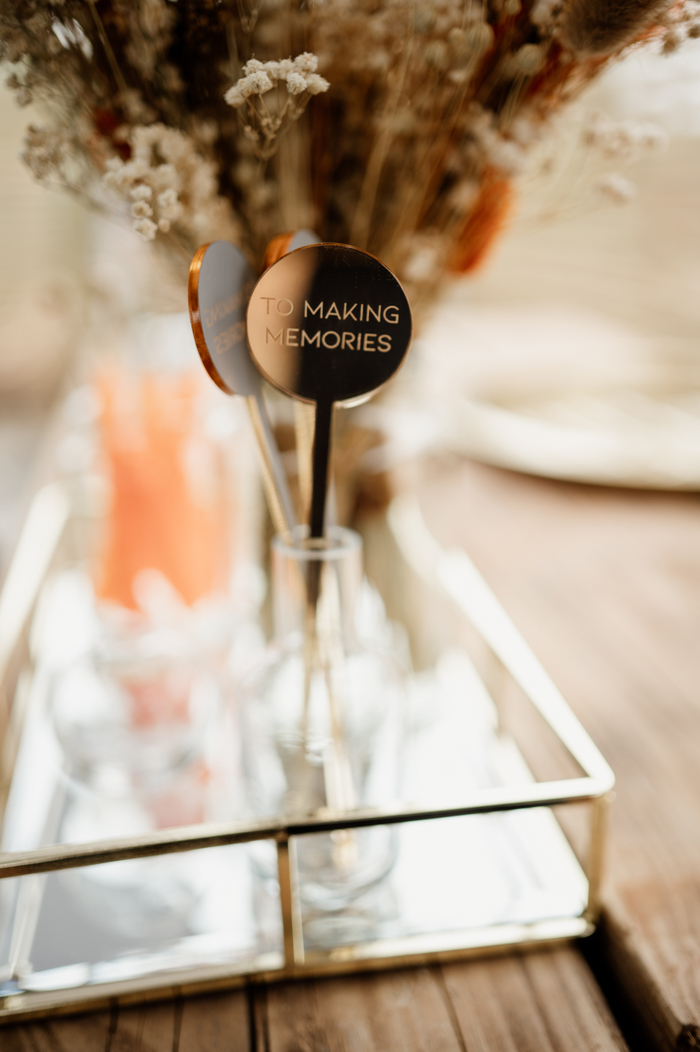 I made DIY florals—I bought dried flowers and pampas grass and arranged them myself. If I could have afforded a florist I definitely would have, but that was a way I could save money. I also made the girls and myself beautiful scrunchies out of the material off cuts of my dress.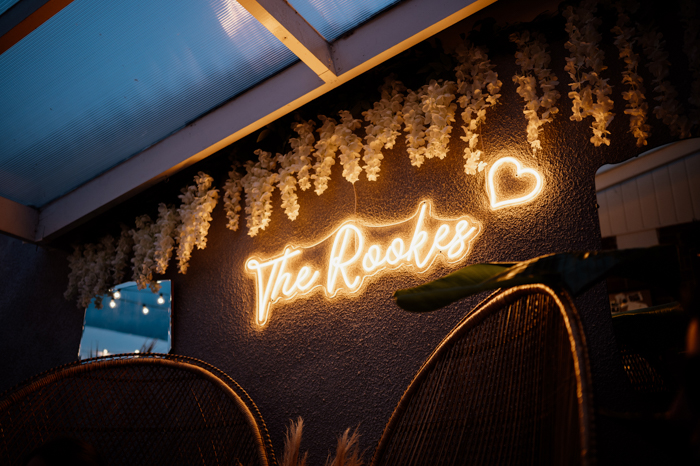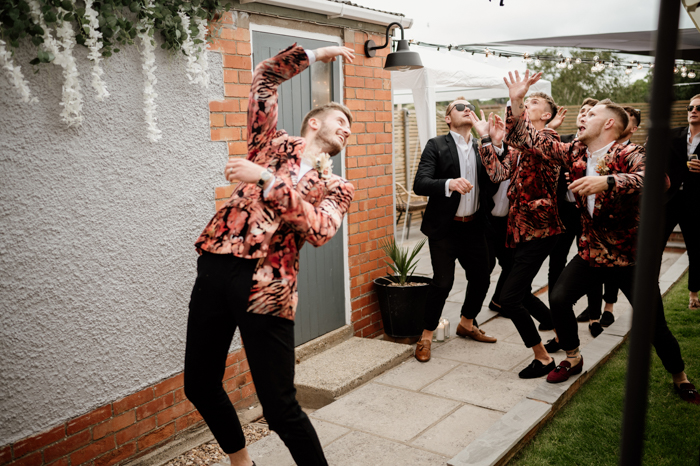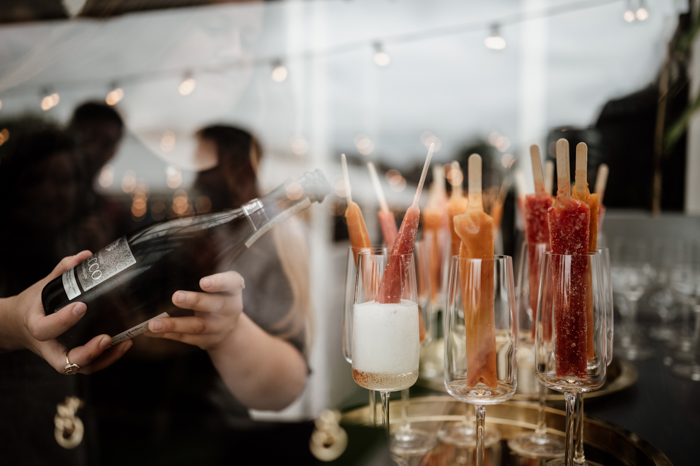 Working With Sophia Photography Was The Best Experience
Sophia is my soul sister. I have known her for years and worked with her previously on shoots, so I knew she was the photographer of my dreams. Russell, my videographer, was a rather last minute booking, but it was the right decision. He is a genius!
Congratulations to Dan and Charlie on their warm and vibrant European style micro wedding. Big thanks to Sophia Photography for capturing the loving and happy atmosphere of their special day!
The notion that you have to follow a certain set of rules on your wedding day isn't the norm anymore. Many couples are now choosing smaller, more personalized and intentional celebrations. No matter what type of wedding you want, this is your day, and just like you, it should be one-of-a-kind. Don't forget to hire the wedding pros to handle all the little details and stay within your budget, so you and your partner can focus on being present and having fun without thinking about anything else.