Times are changing, and so is wedding fashion. While wearing white dresses is still a favorite of many, more and more soon-to-be newlyweds are choosing to opt for a jumpsuit or pantsuit–and we love when couples go against the grain and wear something unconventional to tie the knot.
If you've been searching for the perfect outfit for your unique "I do's," your courthouse elopement, or your even reception, these bridal jumpsuits are for you! Scroll on for sleek and chic jumpsuits, perfect for anyone looking for something a little out of the box.
Strapless Bridal Jumpsuits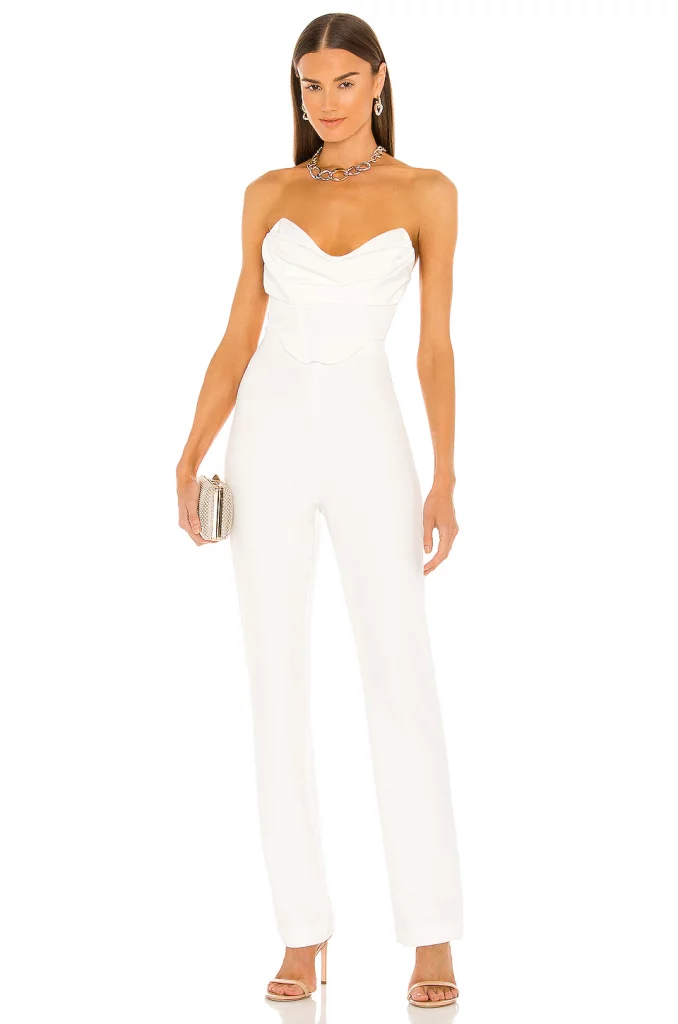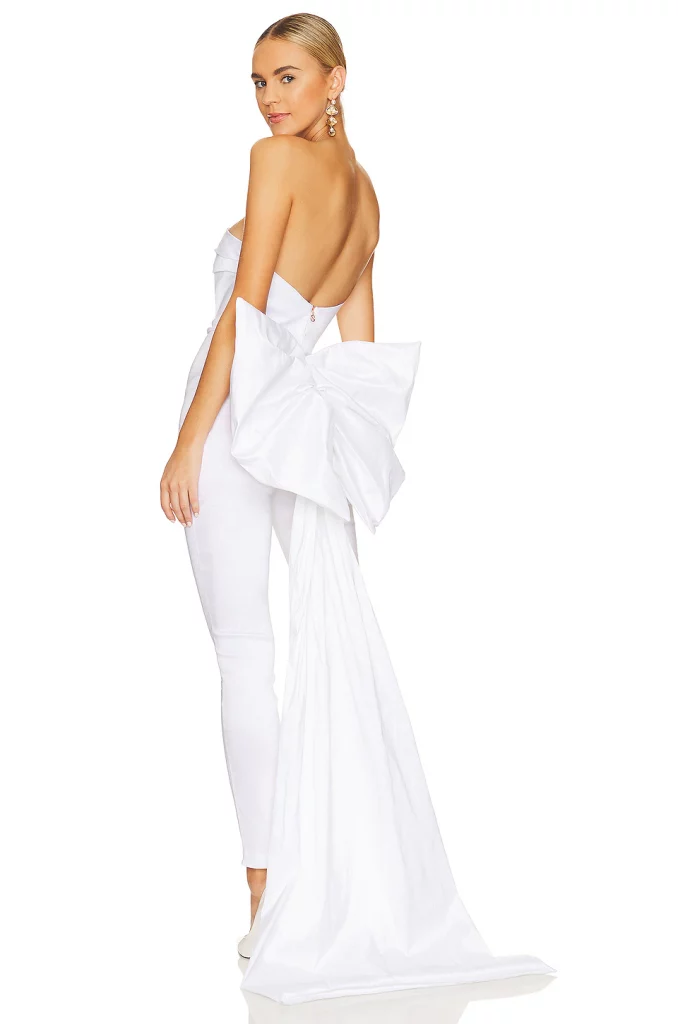 Junebug Tip: Looking to wear a jumpsuit for your reception and want to stand out? Opt for something with a little bit of sparkle. Not only do you rarely get a chance to wear something with that much pizazz, but it also makes for some seriously fun photos.
Sleeveless Bridal Jumpsuits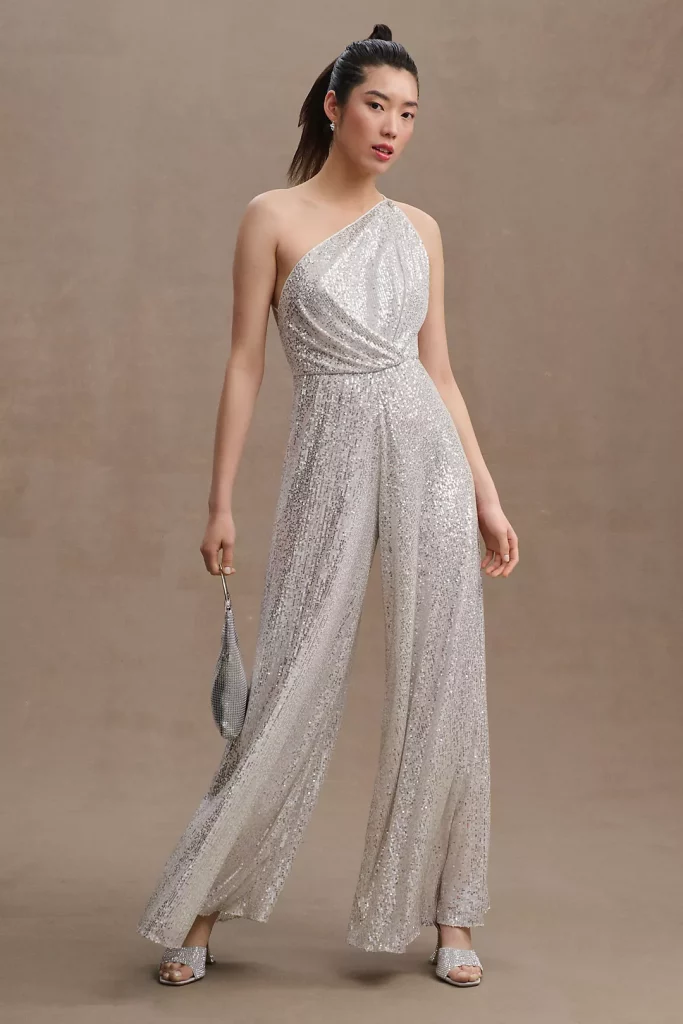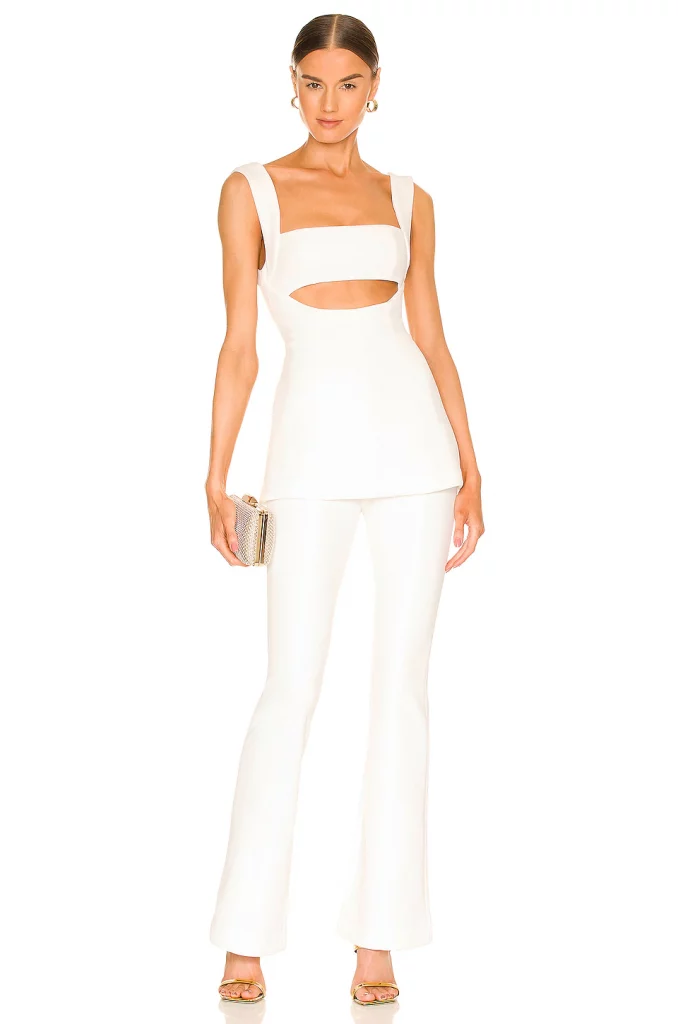 Bridal Jumpsuits With Sleeves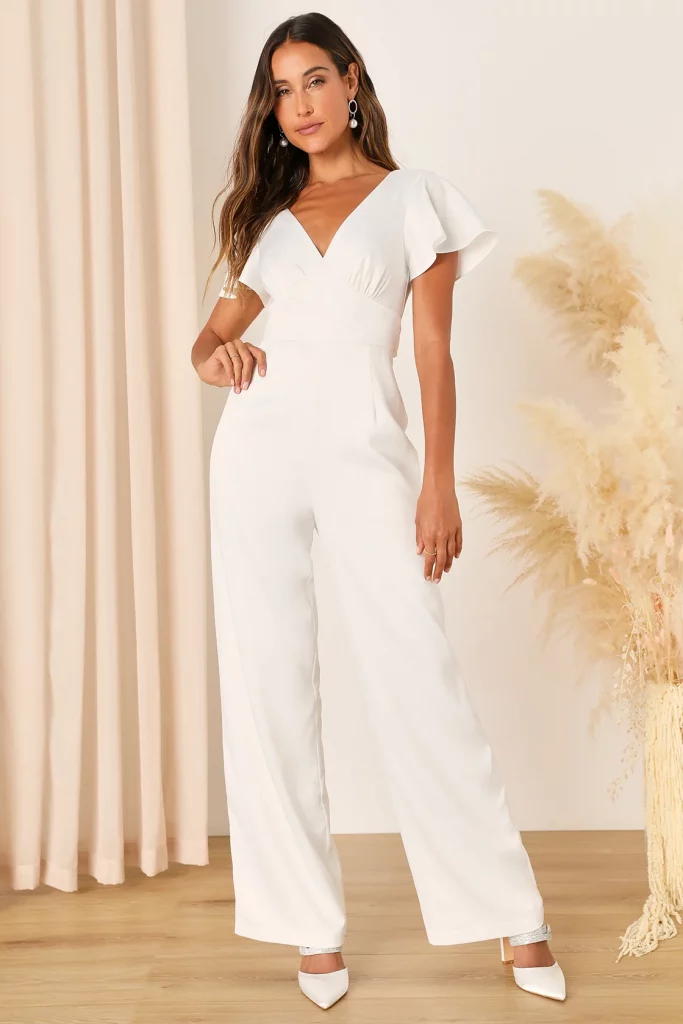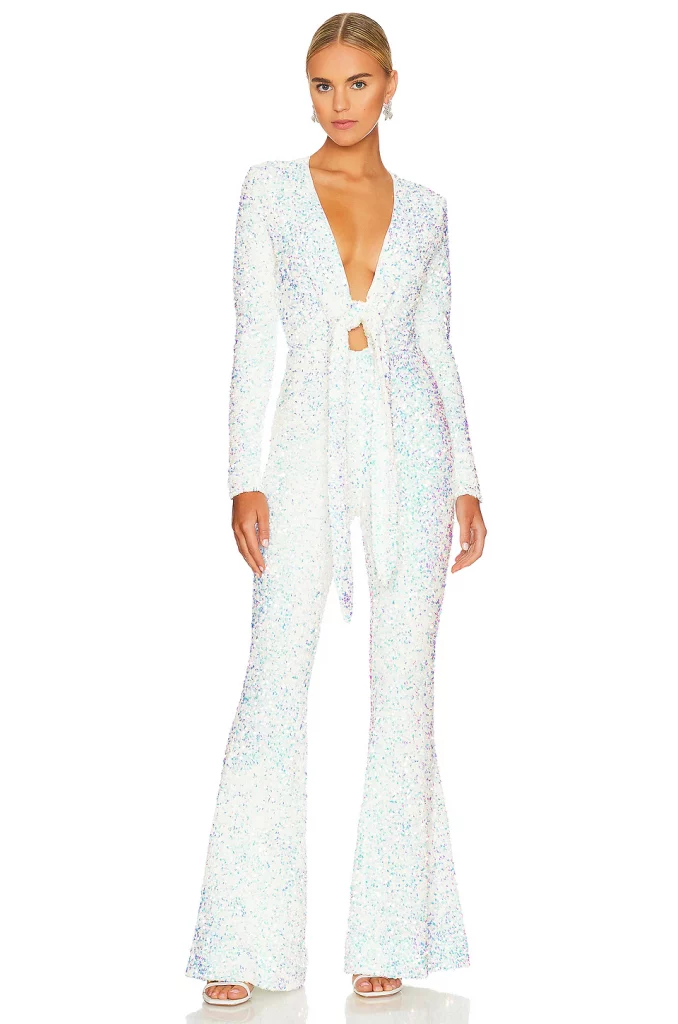 Now that you've got your outfit picked out, you ready to break more traditions? Check out the five wedding traditions we think that couples can skip!