Times are changing, and so is bridal fashion. While wearing white dresses is still a favorite of many brides, more and more brides are choosing to opt for a jumpsuit or pantsuit–and we can't get enough of it. We love when a bride goes against the grain and wears something unconventional to tie the knot.
If you've been searching for the perfect outfit for your nontraditional wedding, your courthouse elopement, or your even reception, these bridal jumpsuits are for you! Scroll on for sleek and chic bridal jumpsuits perfect for the nontraditional bride.
Strapless Bridal Jumpsuits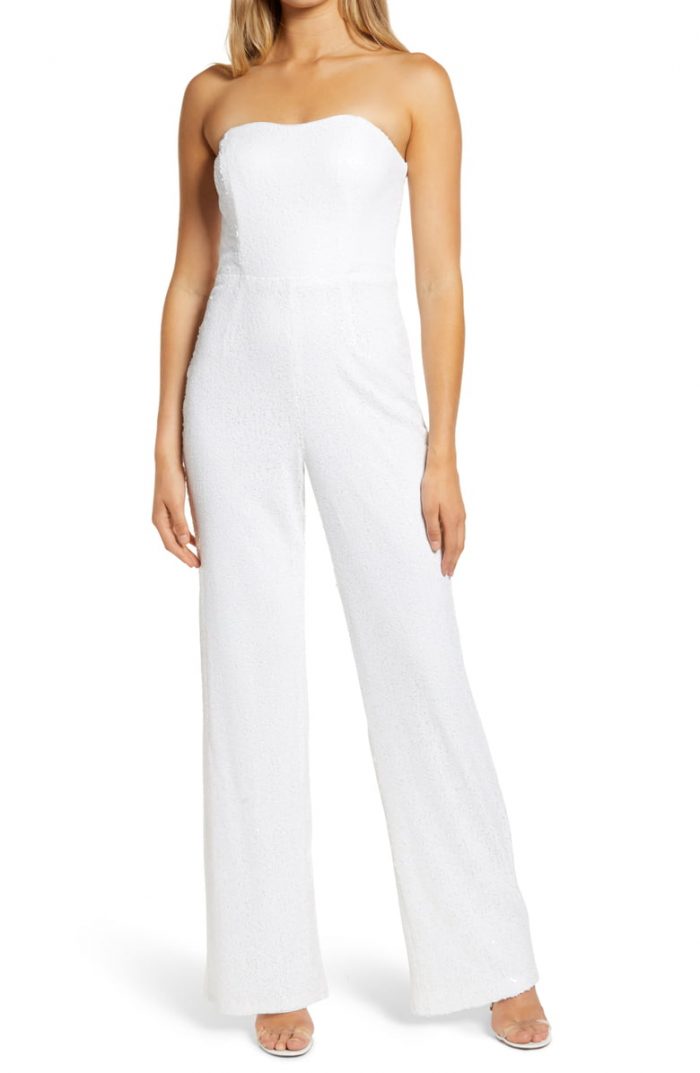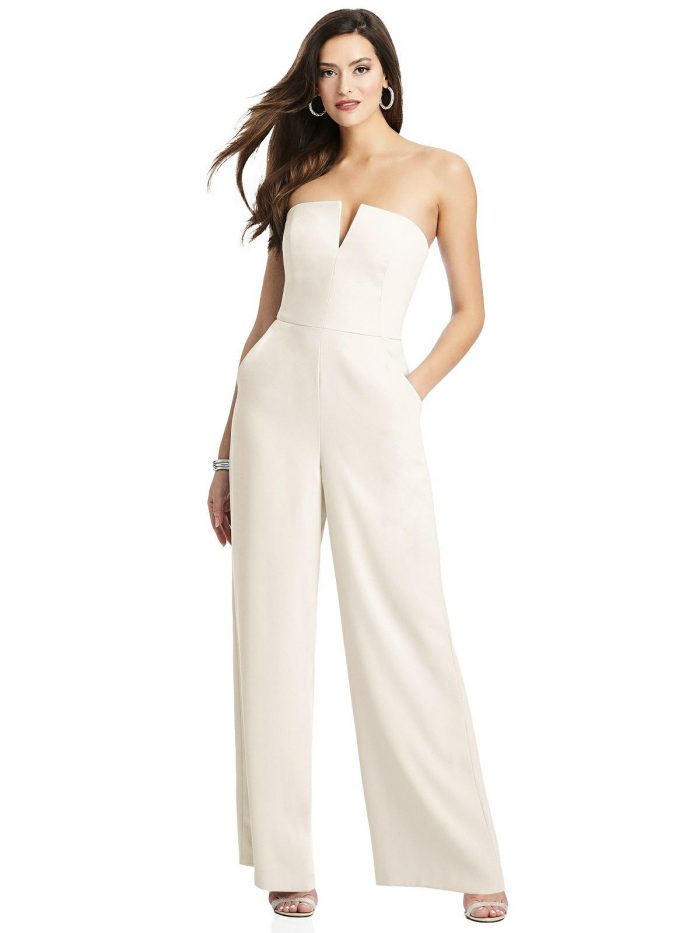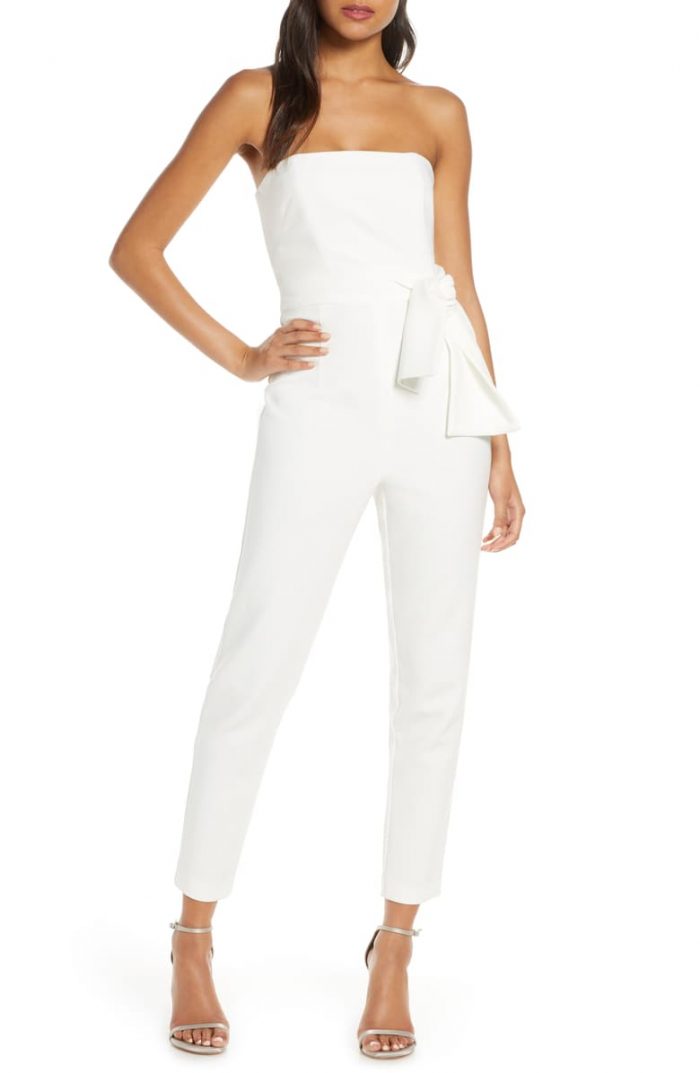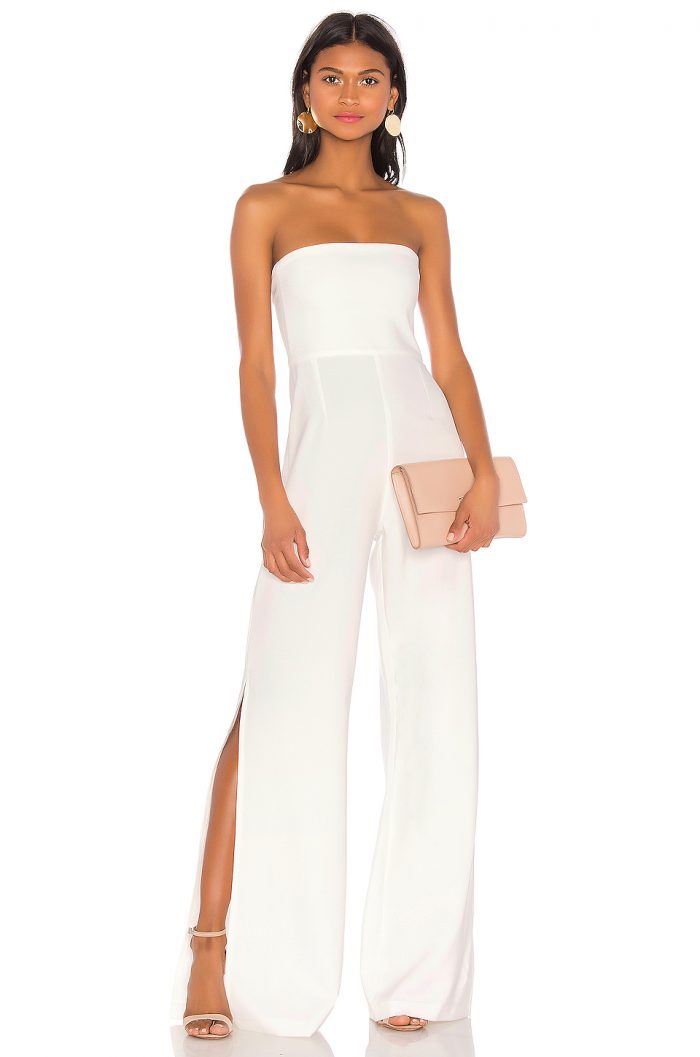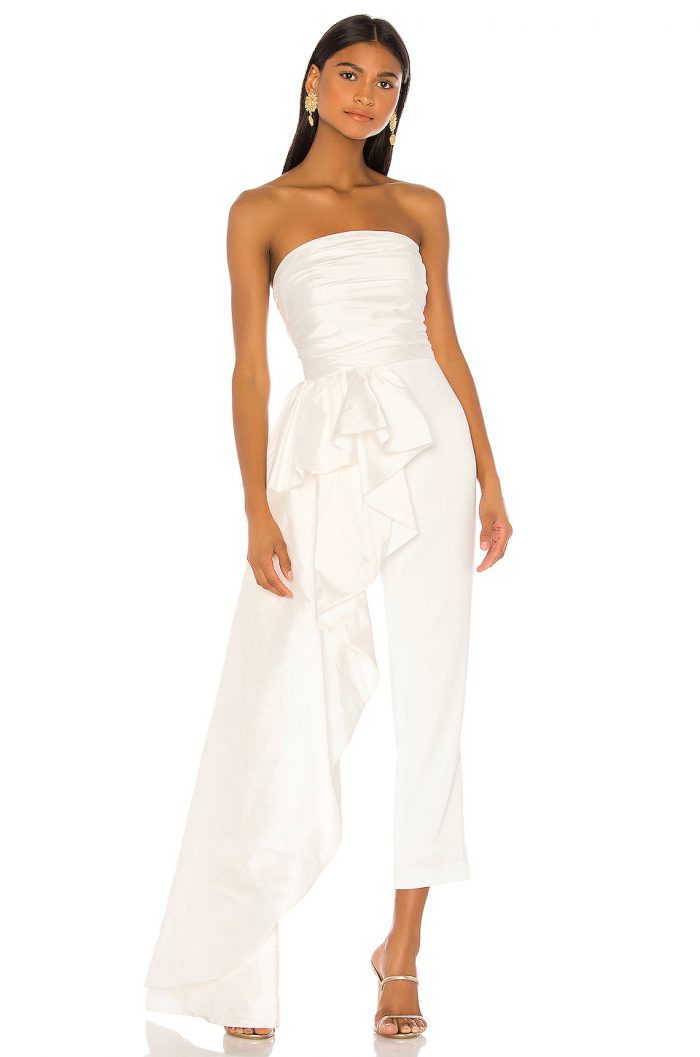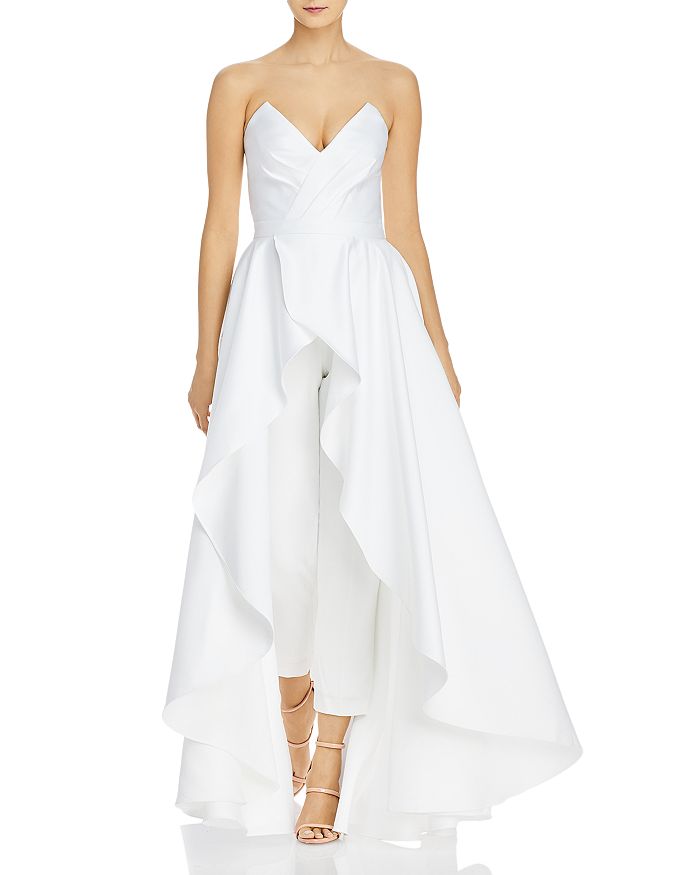 Sleeveless Bridal Jumpsuits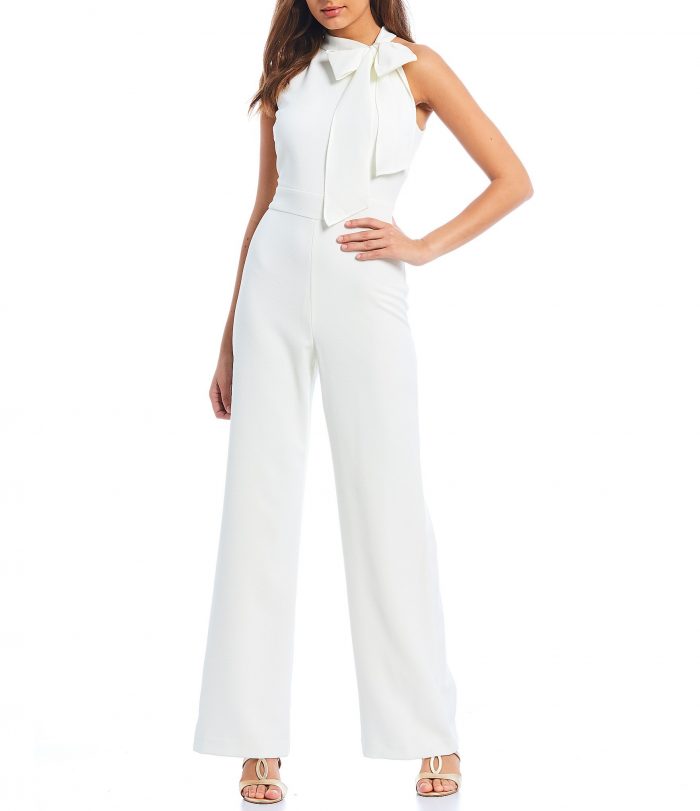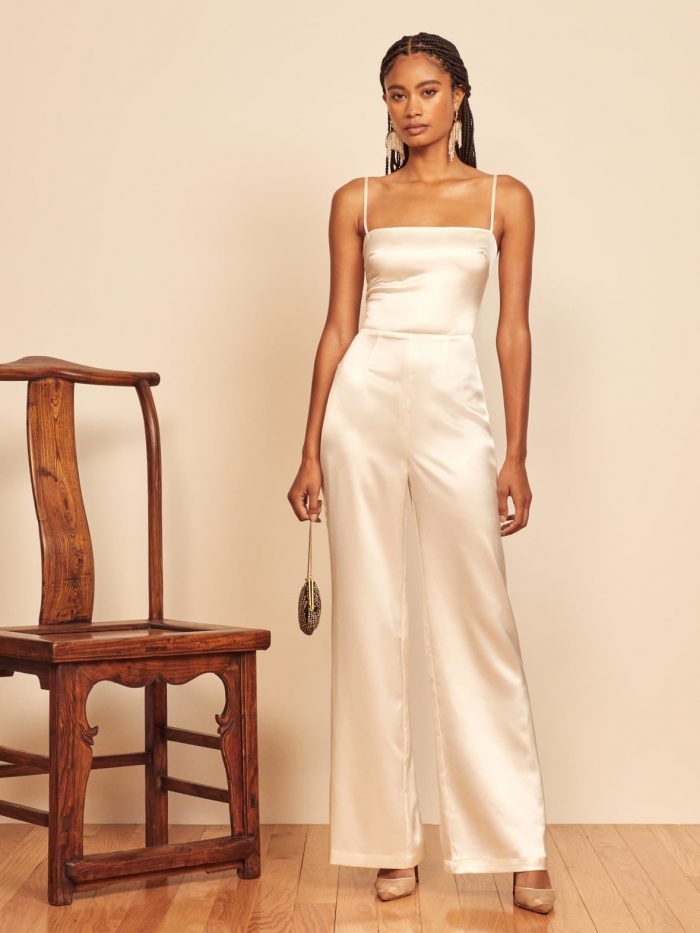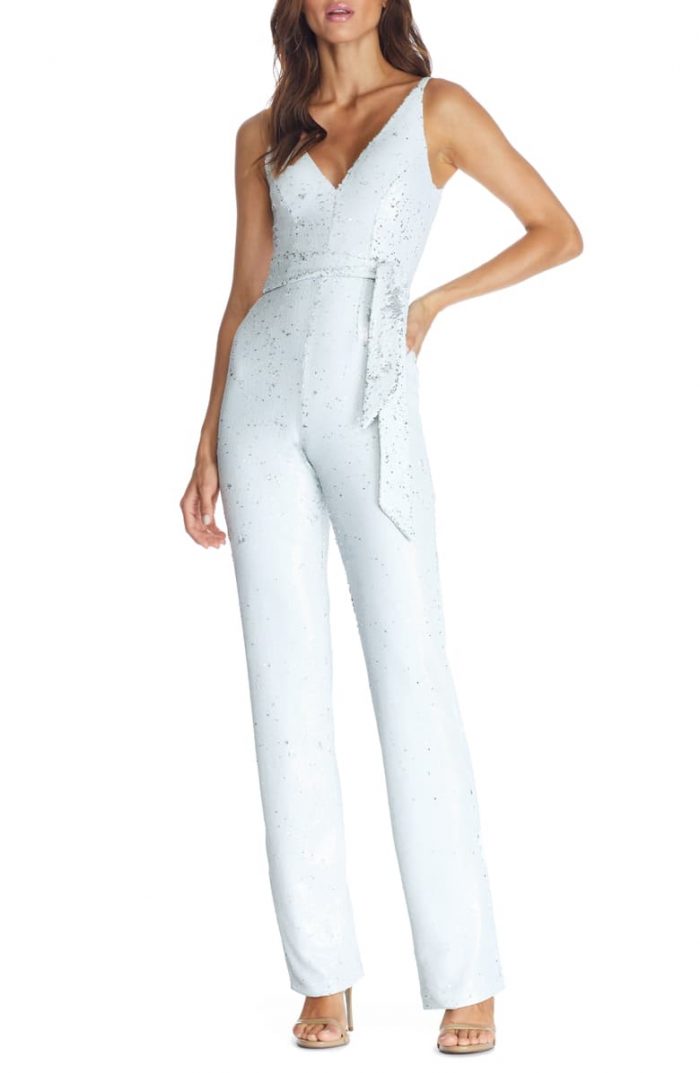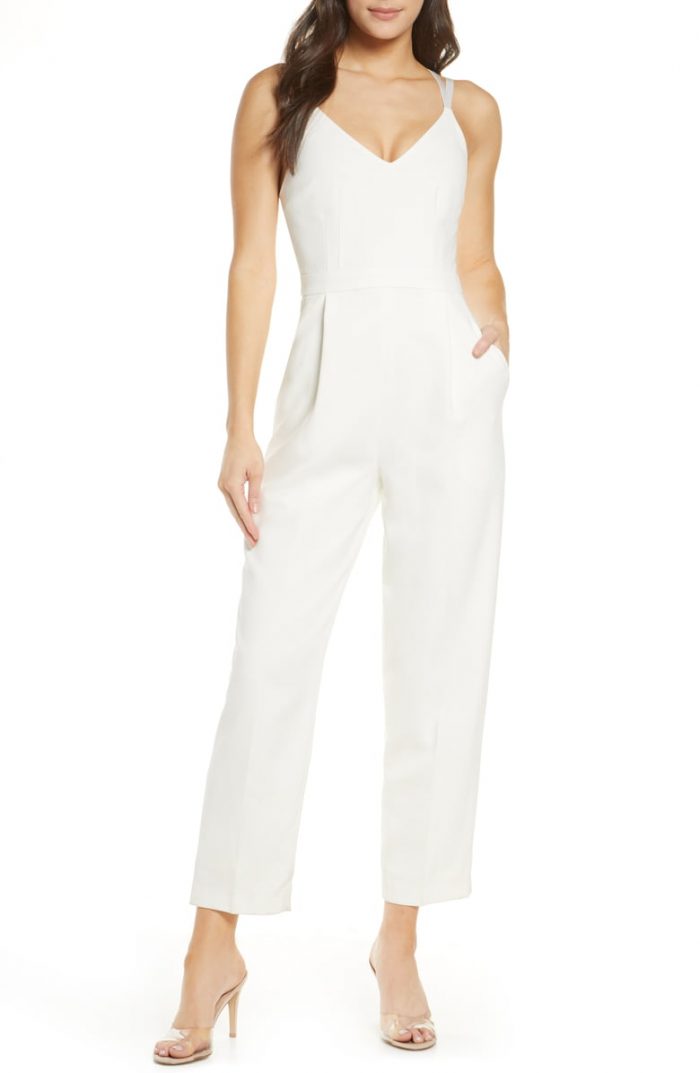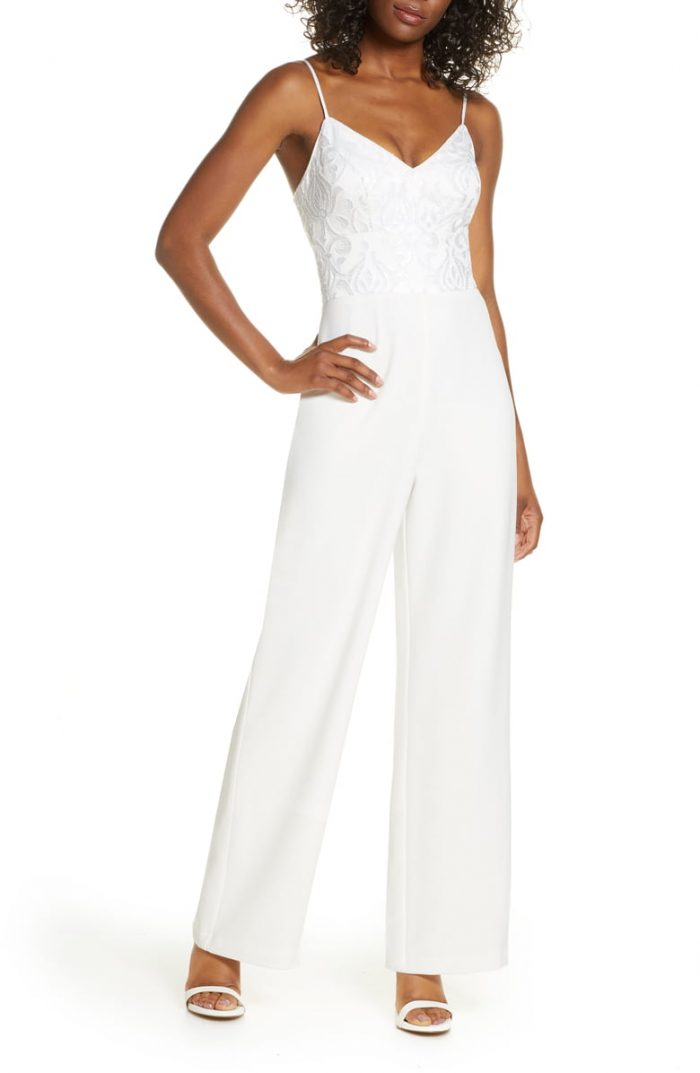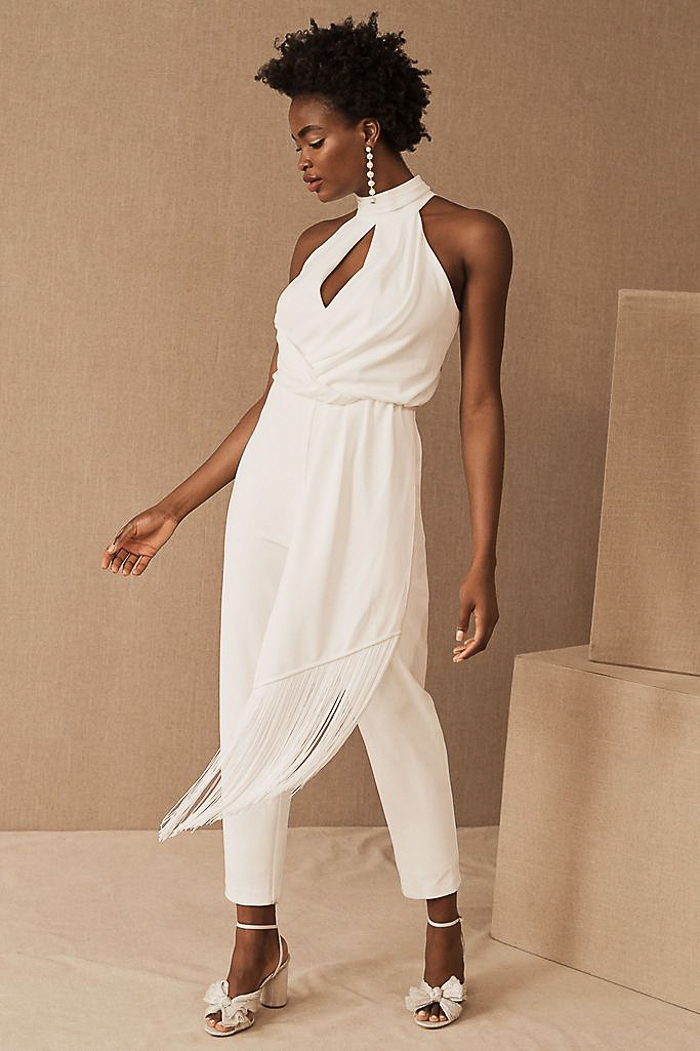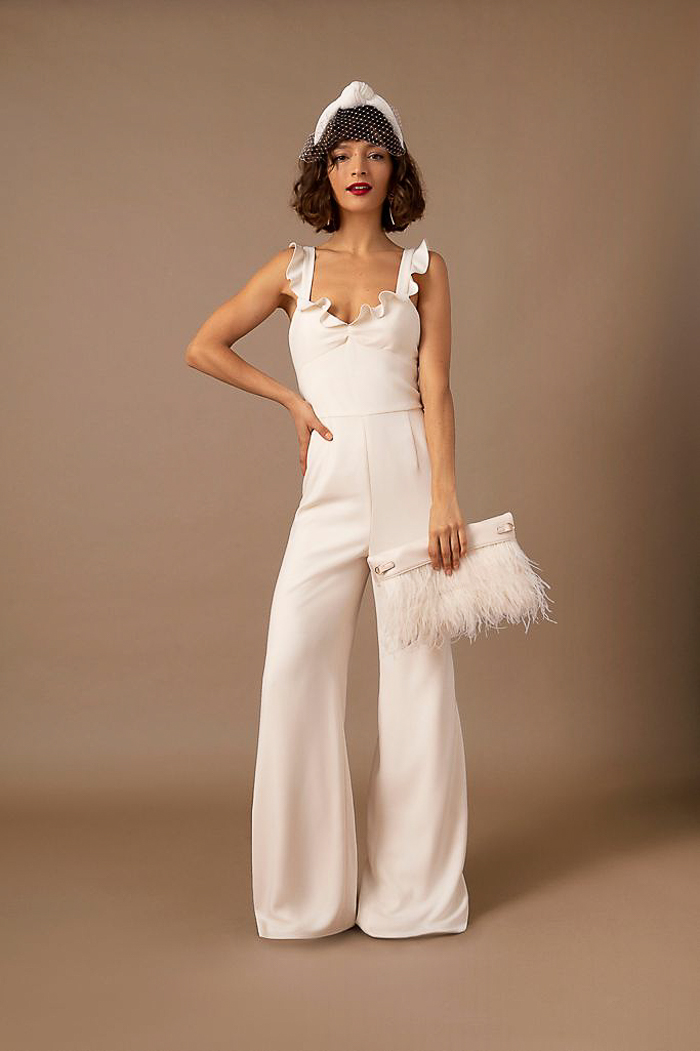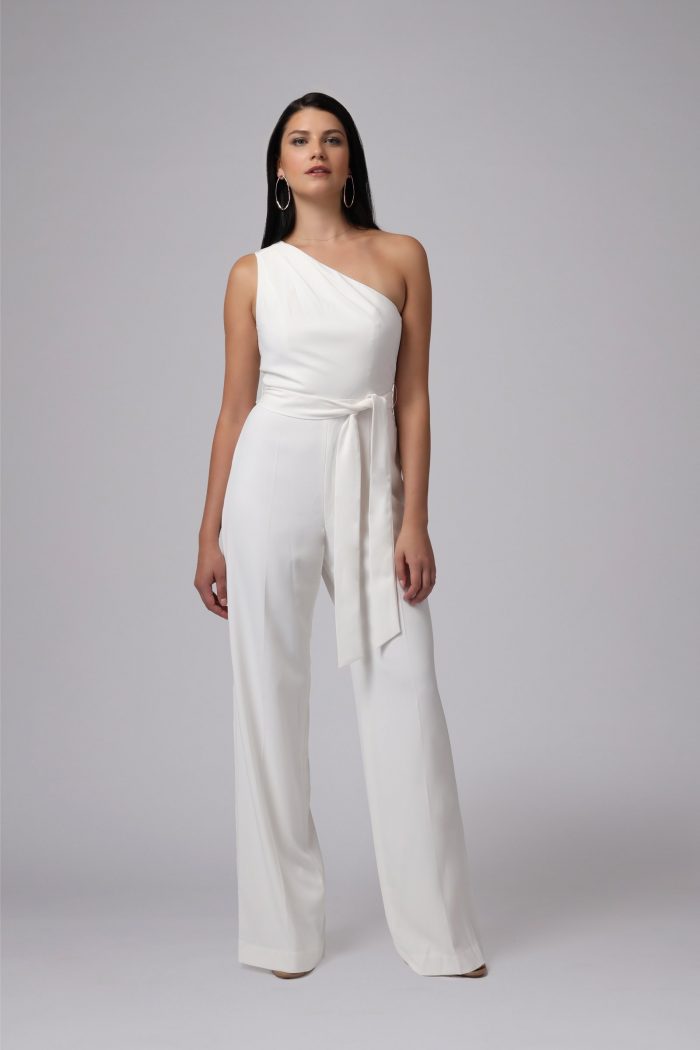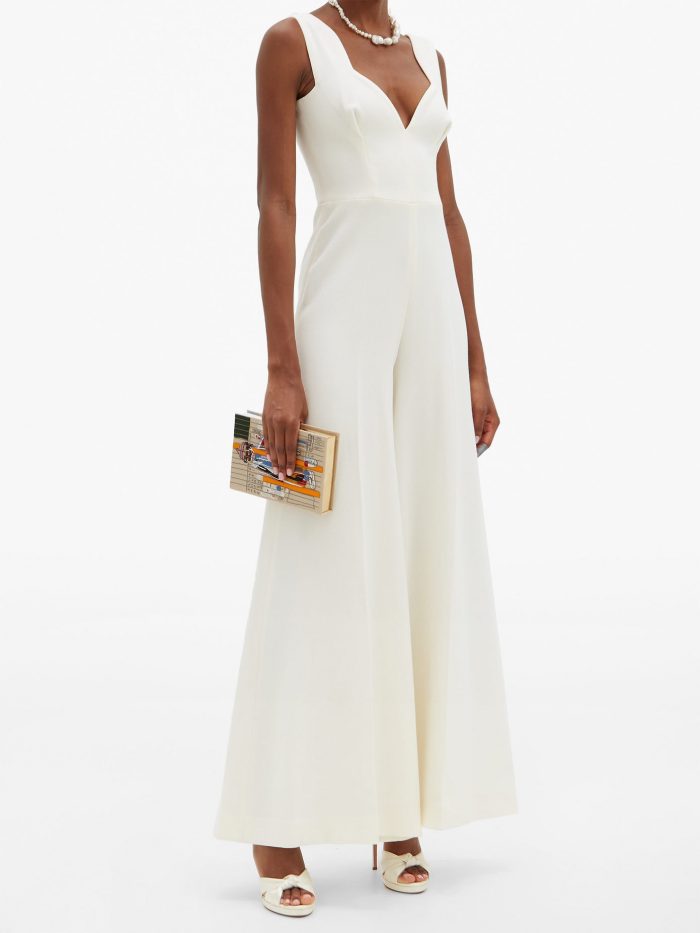 Bridal Jumpsuits With Sleeves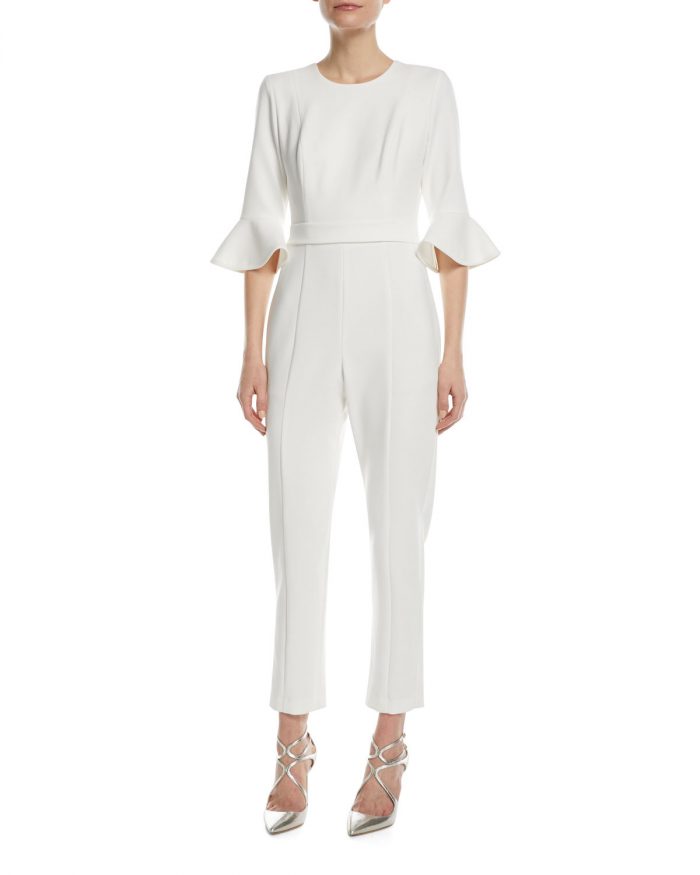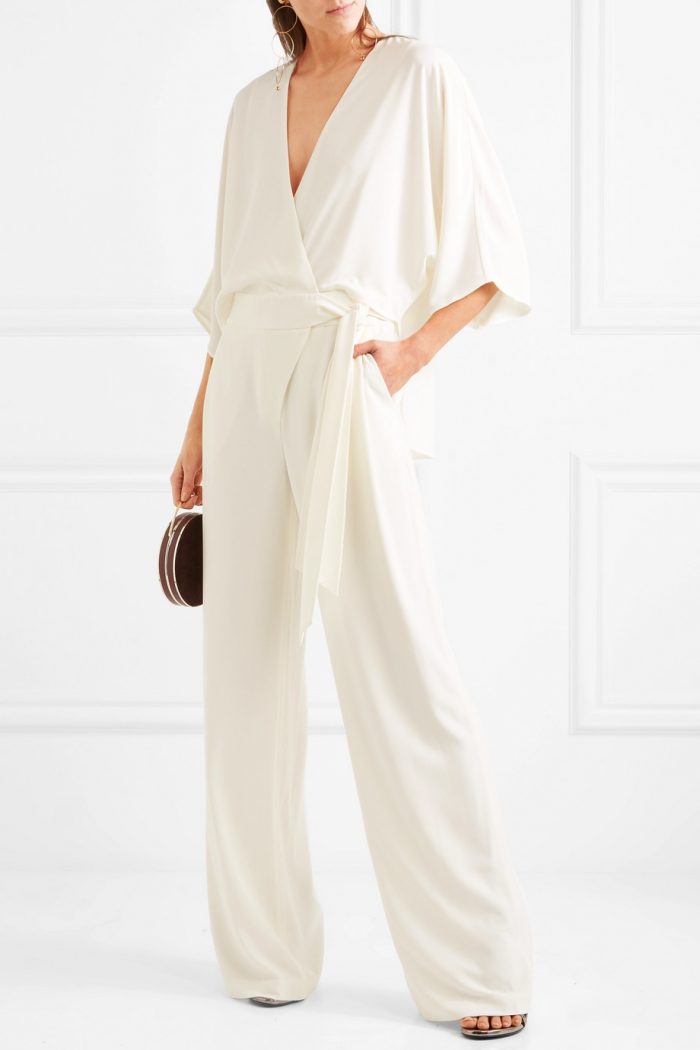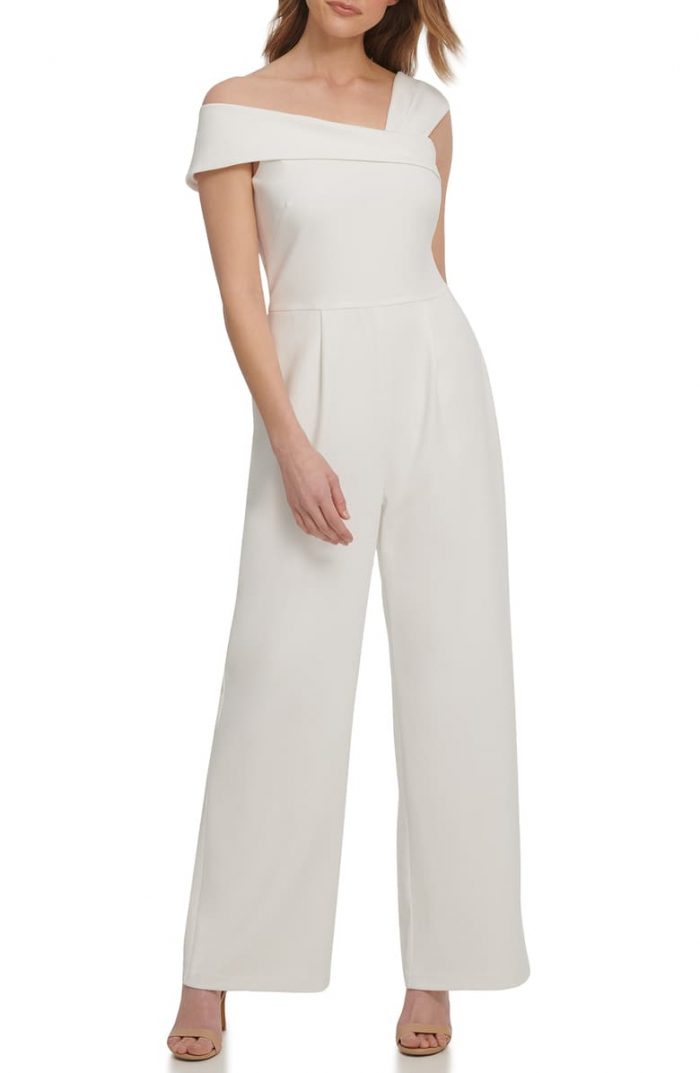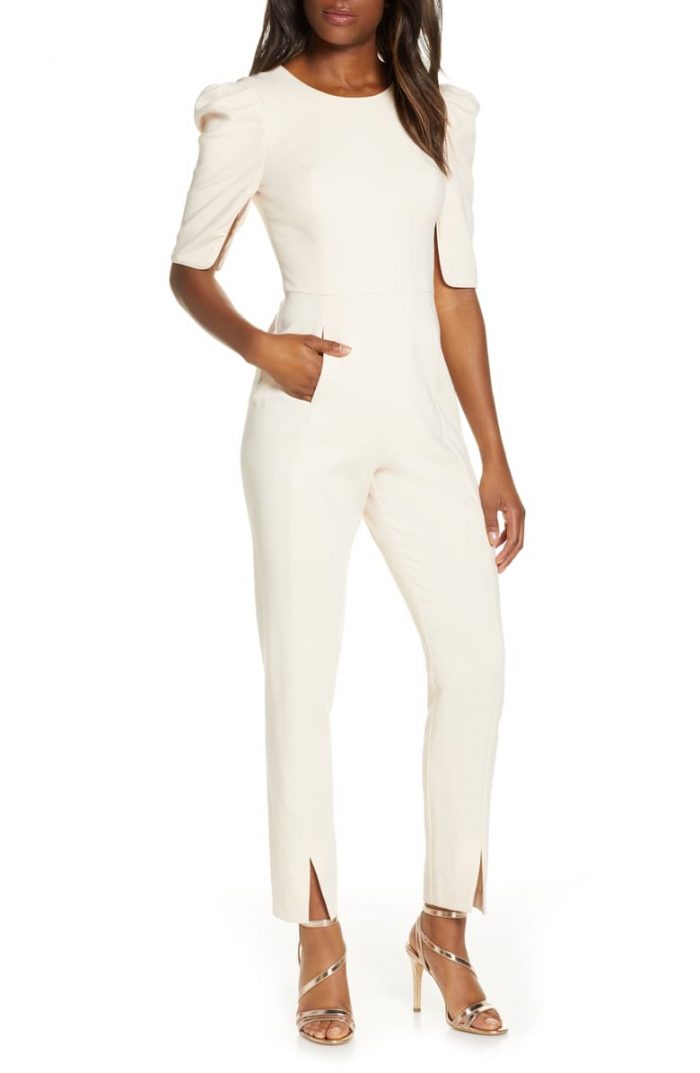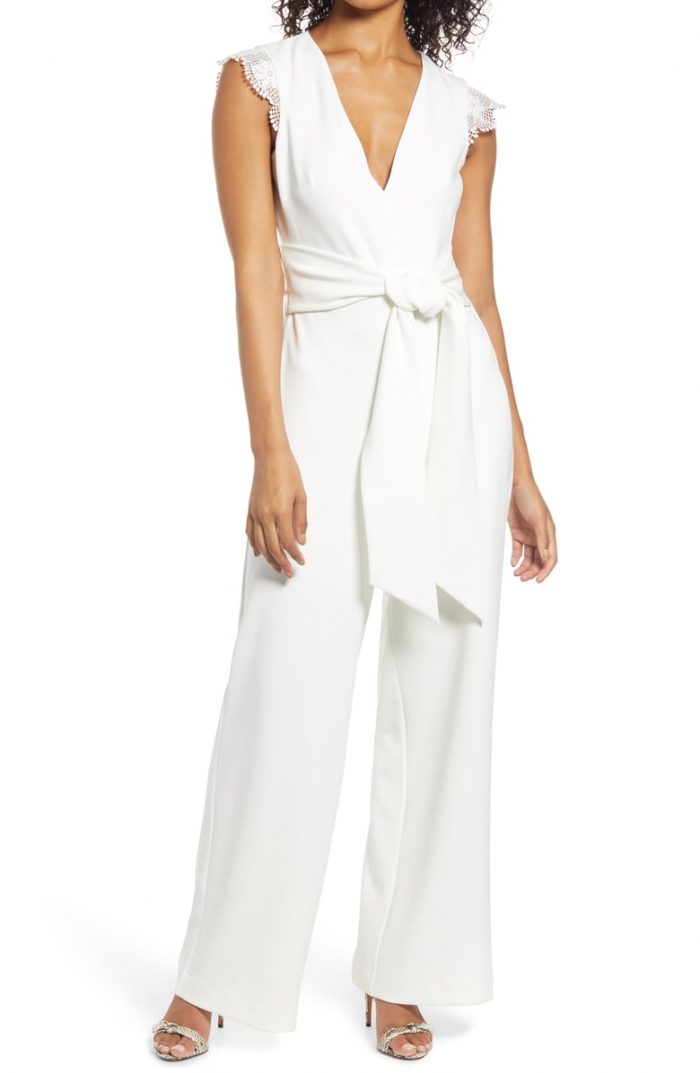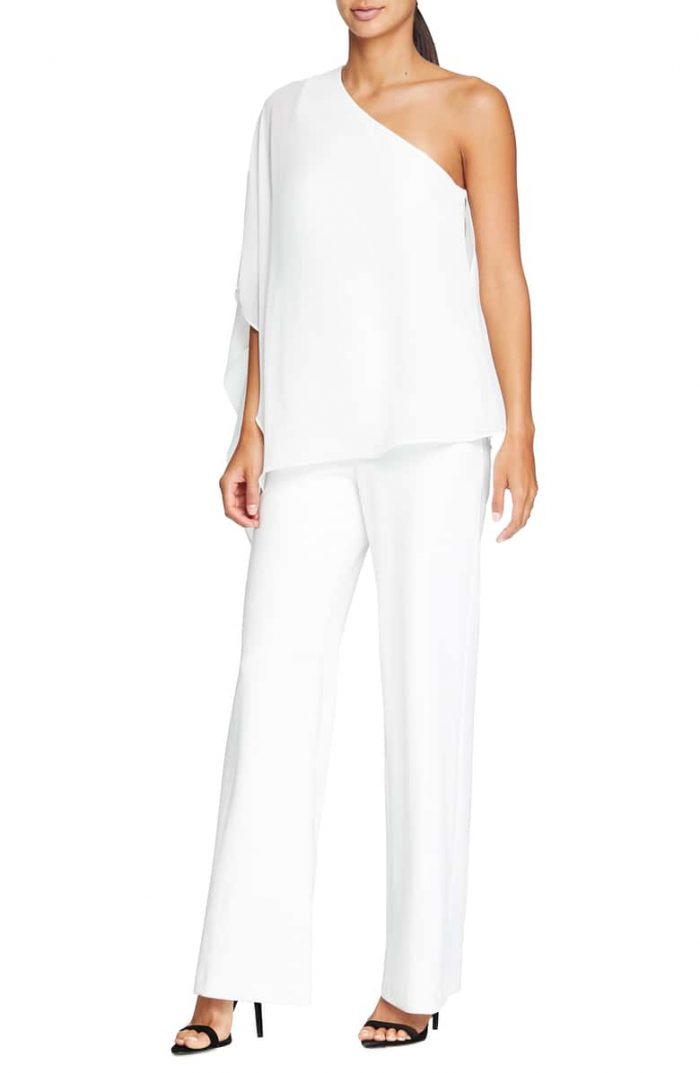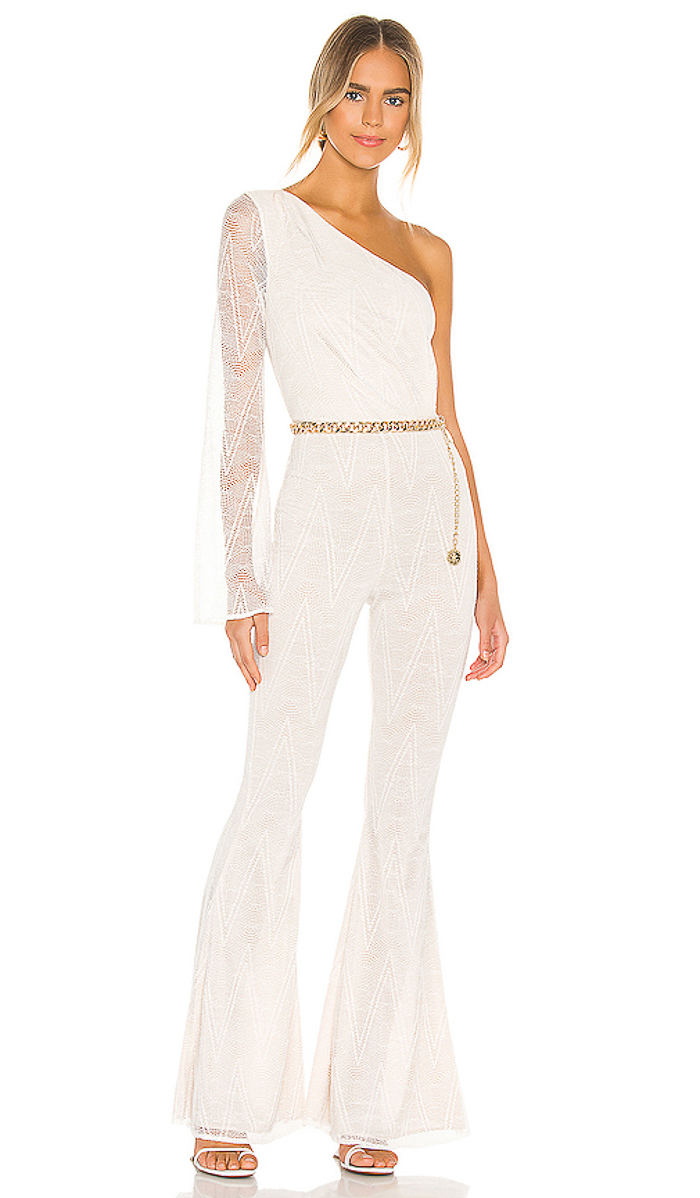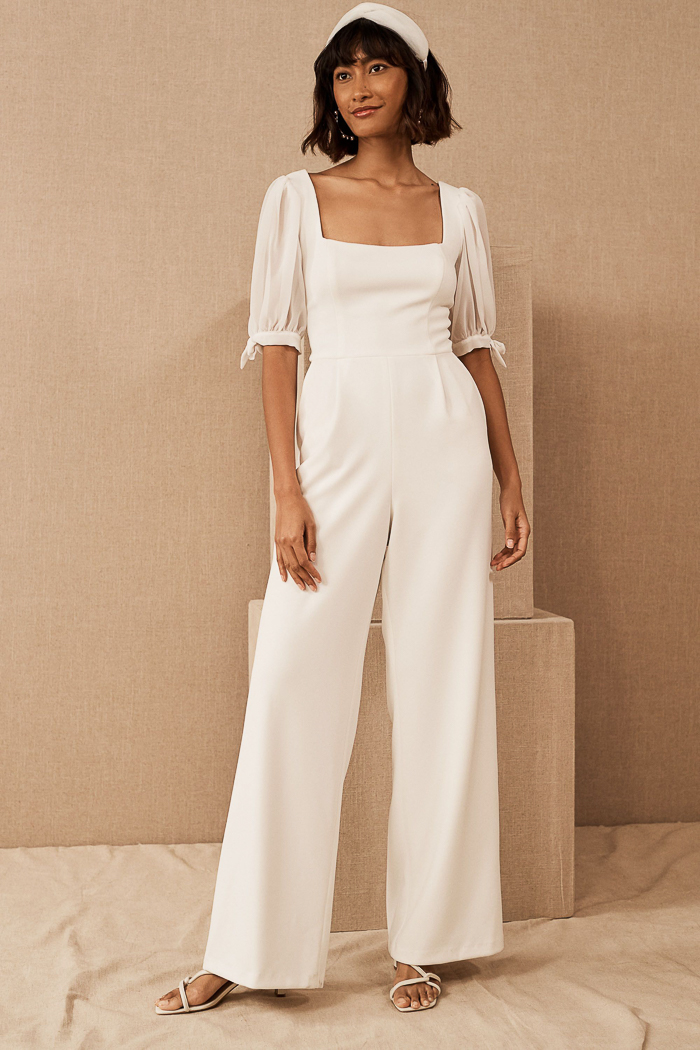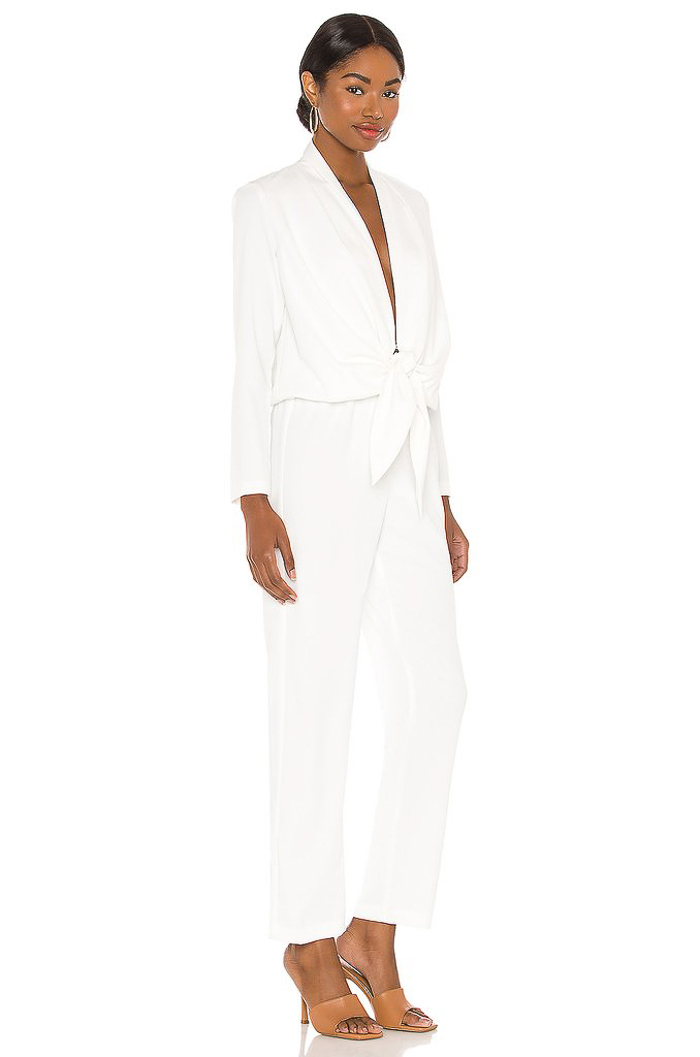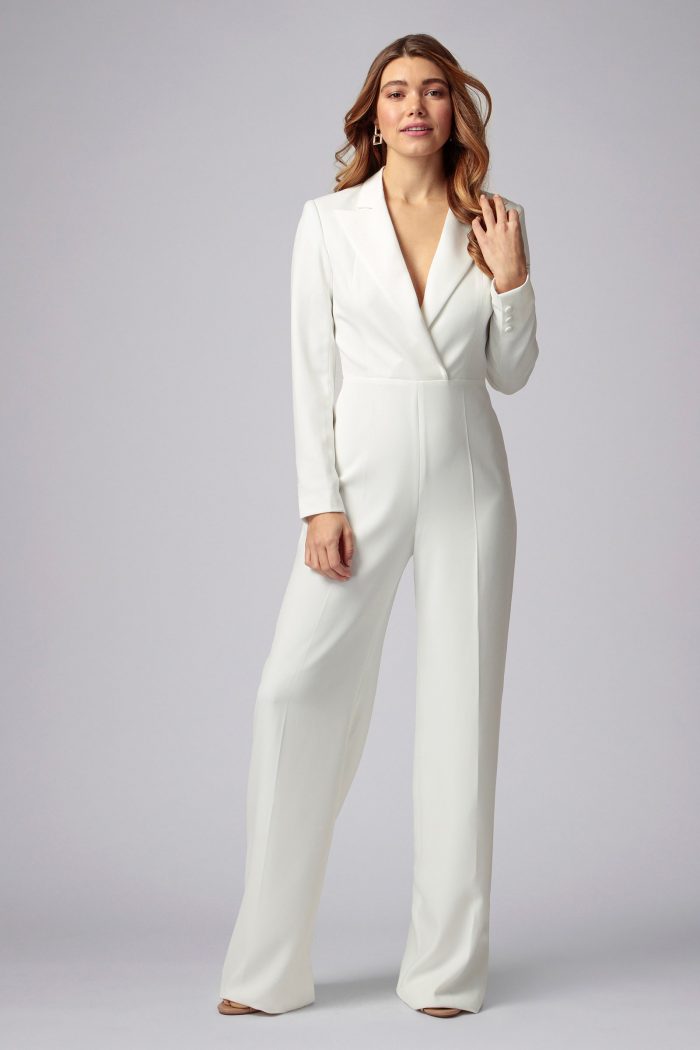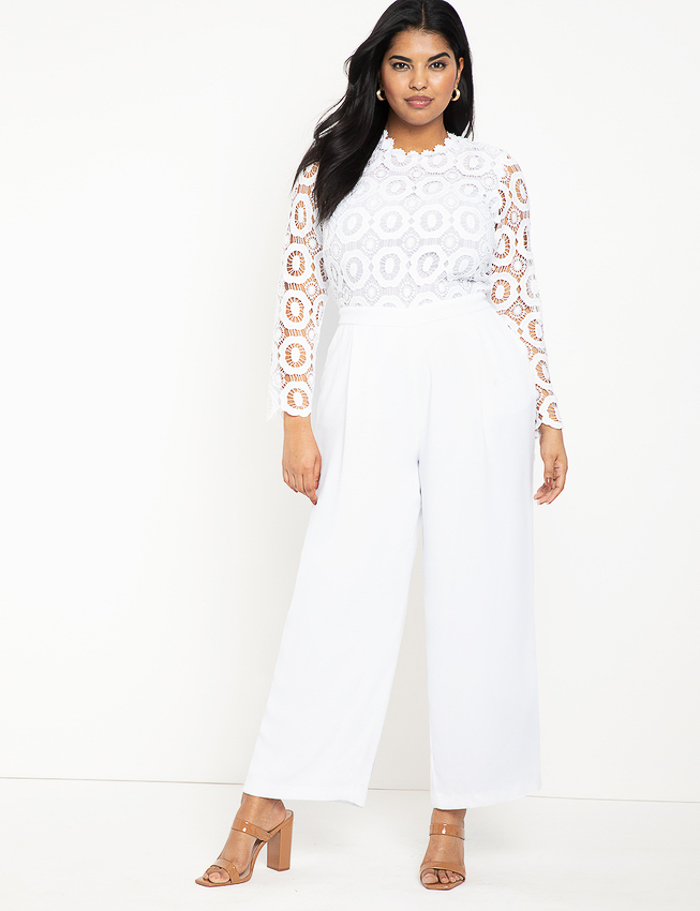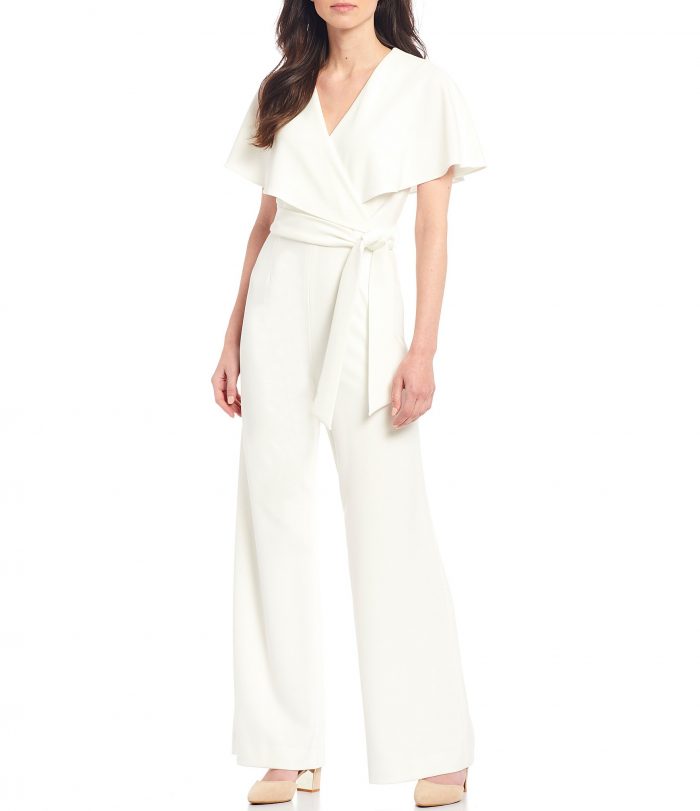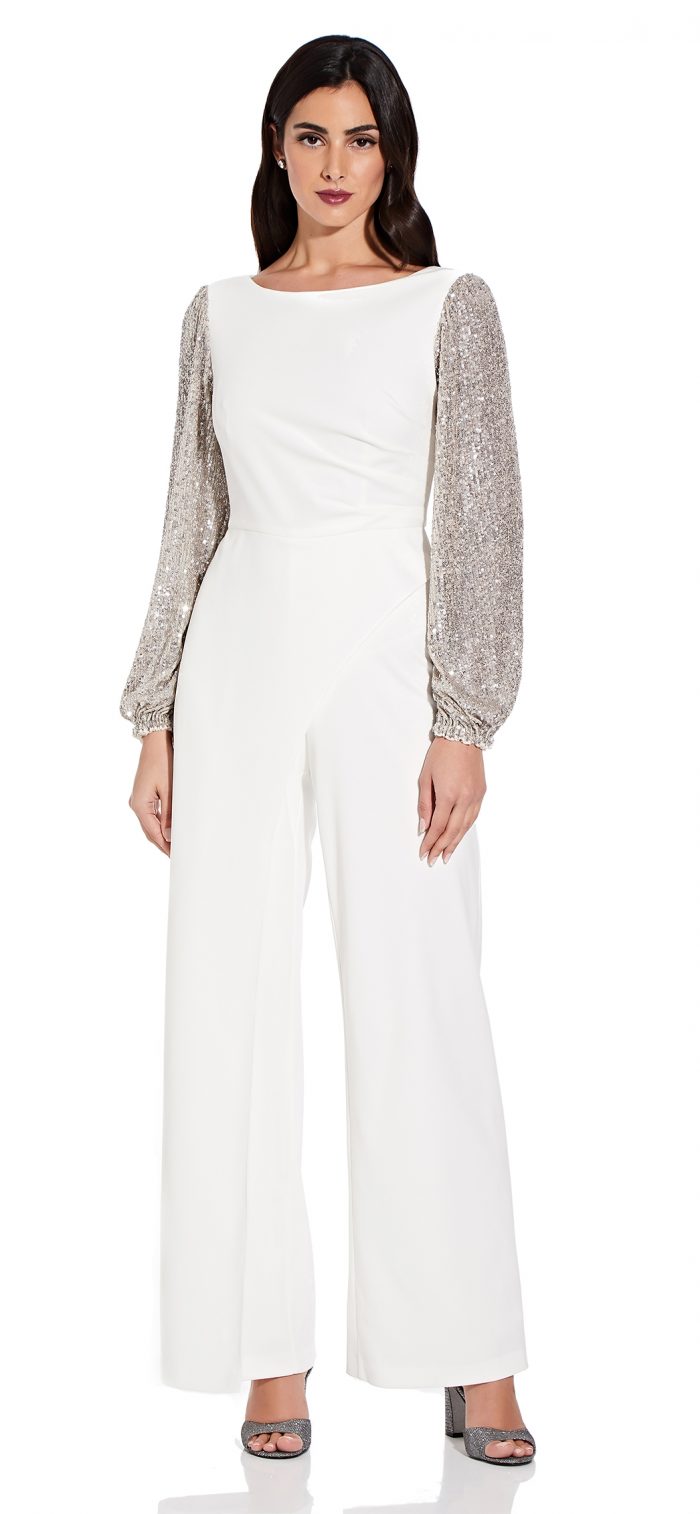 Bridal Pantsuits
If fashionable separates are more your taste, consider a bridal pantsuit. They're adaptable, can be mix-and-matched, easy to move in, and come in a variety of different styles to match your taste. Plus, they're the perfect combination of romantic yet sophisticated.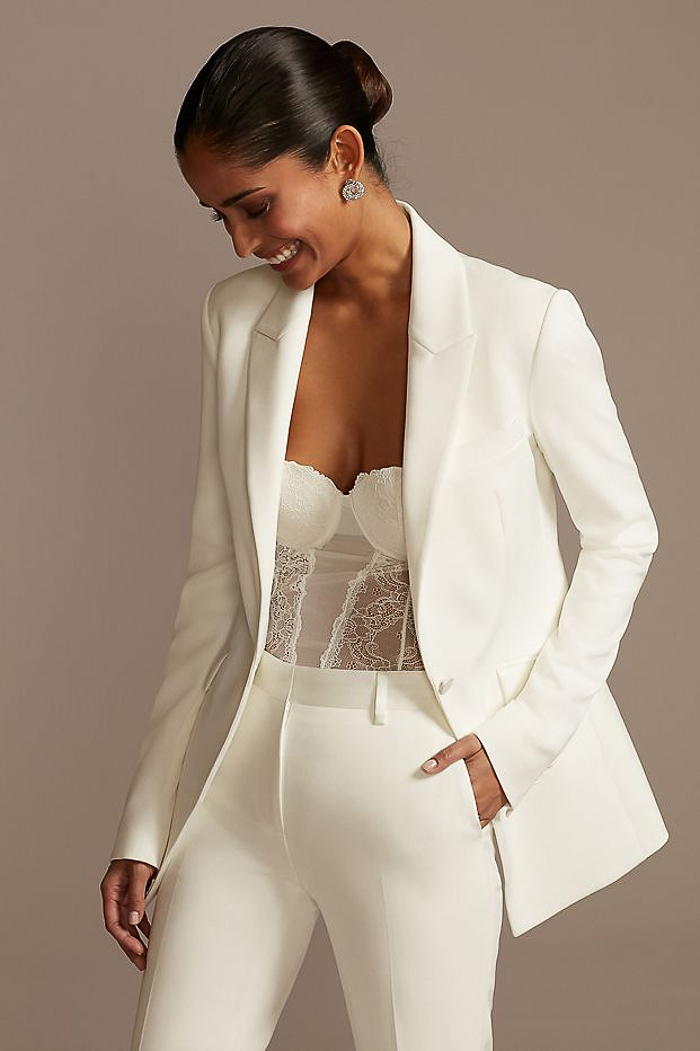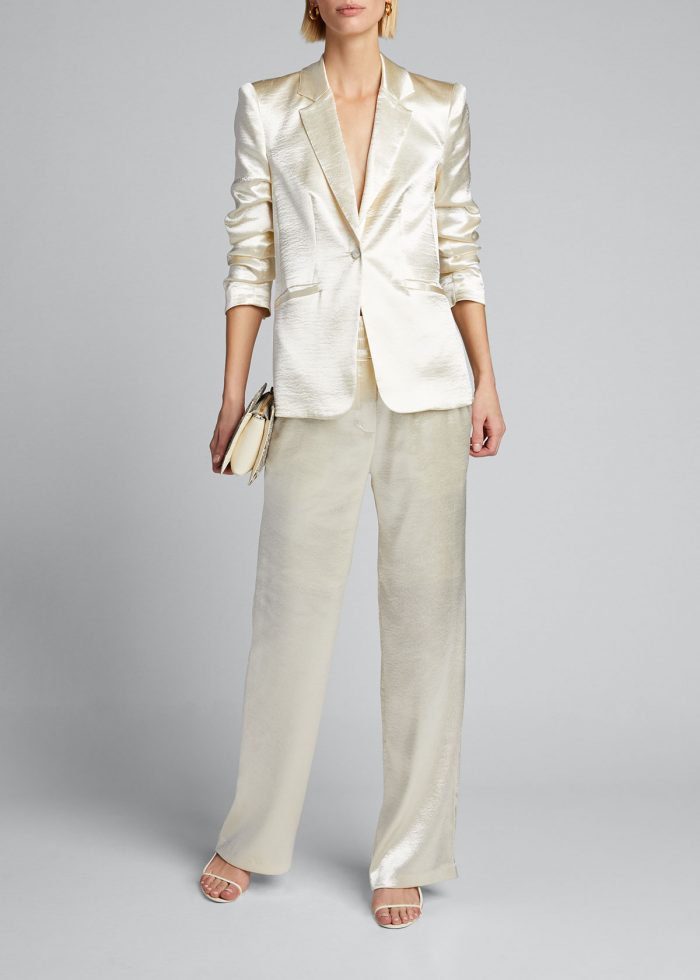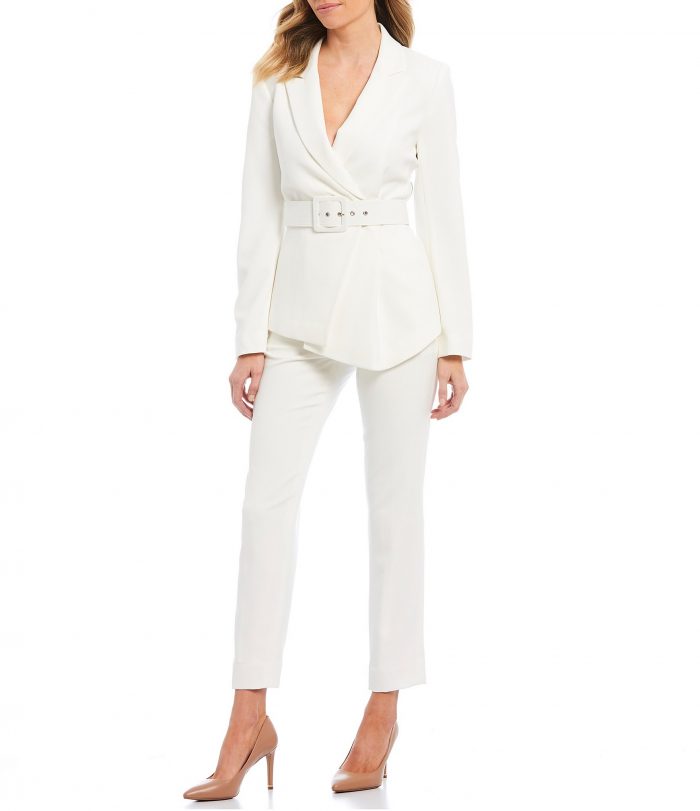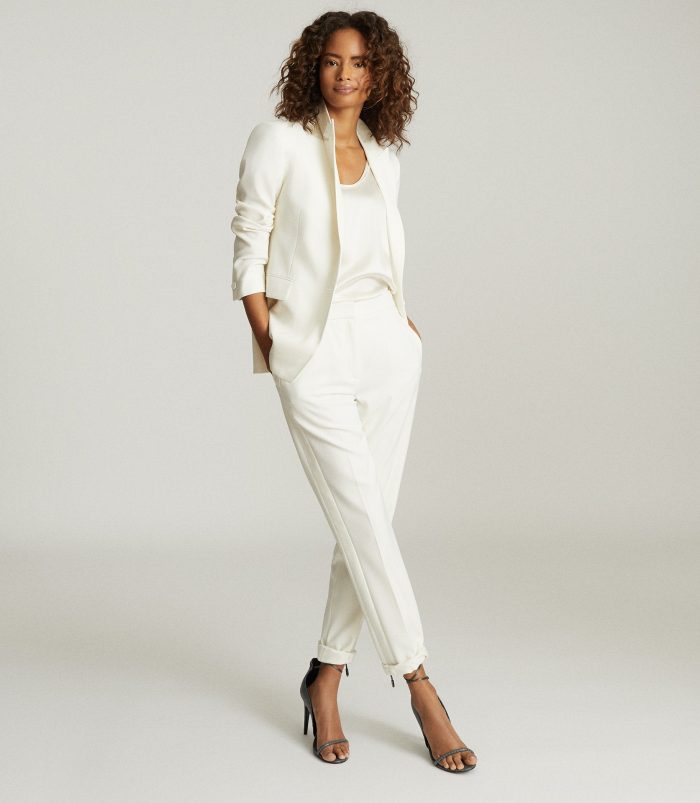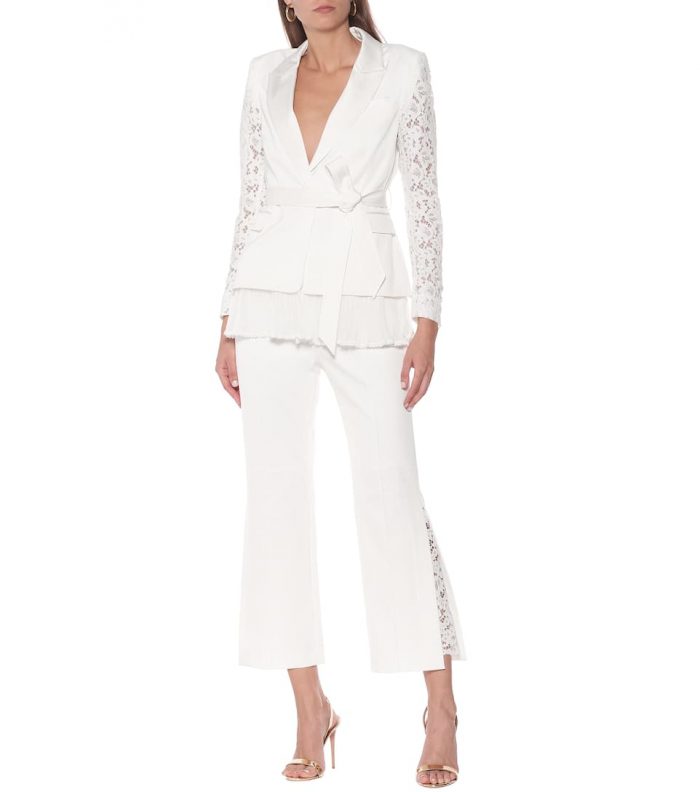 Now that you've got your jumpsuit or pansuit picked out, you ready to break more traditions? Check out the five wedding traditions we think that couples can skip!