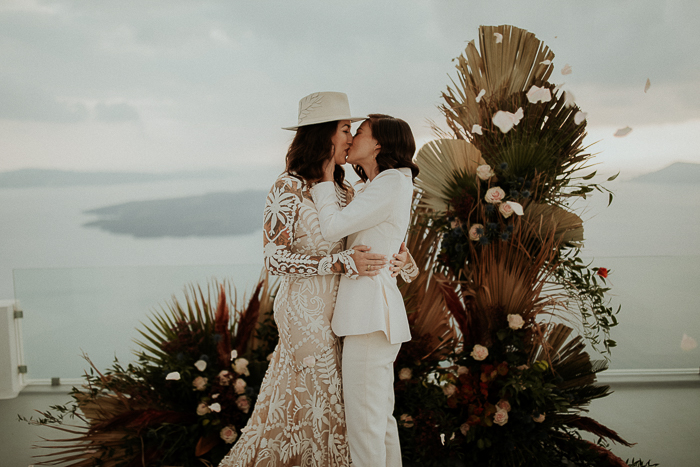 After legally tying the knot in Las Vegas with friends, family, and the help of a Brittney Spears impersonator, Amanda and Dre jet-setted off to Santorini for a private vowel renewal at Cocoon Suites. The world travelers knew they wanted to incorporate travel into their special day and all we can say is "WOW!" With the help of Tie the Knot Santorini, every detail was well thought out. From the 1968 Mercedes Americana to the personalized neon sign and the authentic Santorini dinner the couple enjoyed after sharing their vows. And we're loving the epic shots of it all captured by Louis Gabriel! We're obsessed with every bohemian yet modern aspect of this destination wedding!
The Couple:
Amanda and Dre
The Wedding:
Cocoon Suites, Santorini, Greece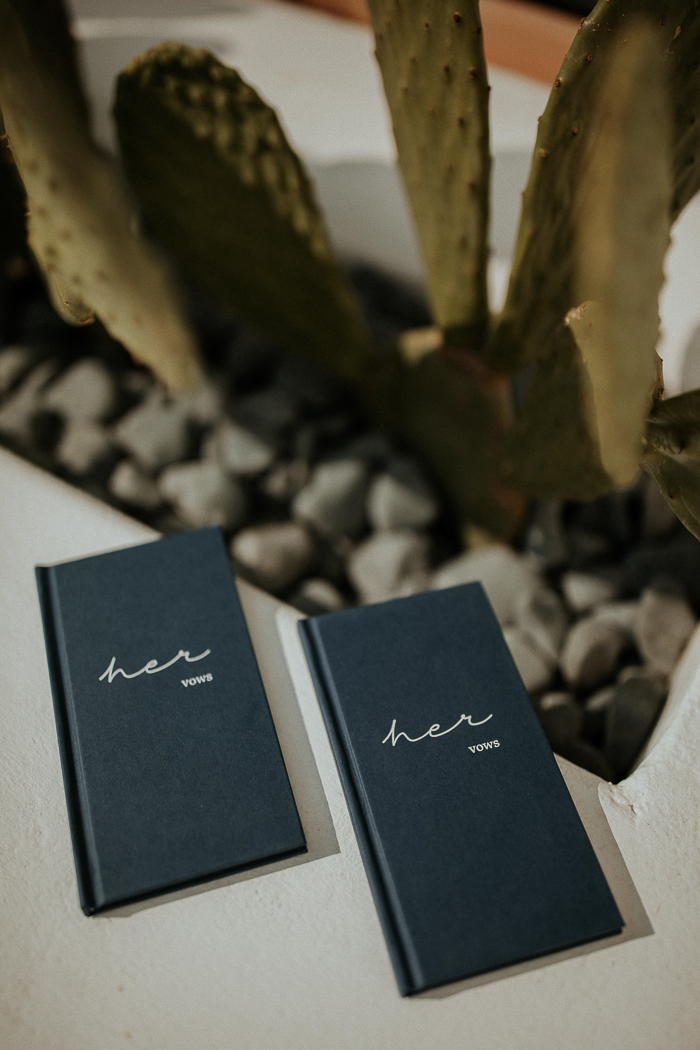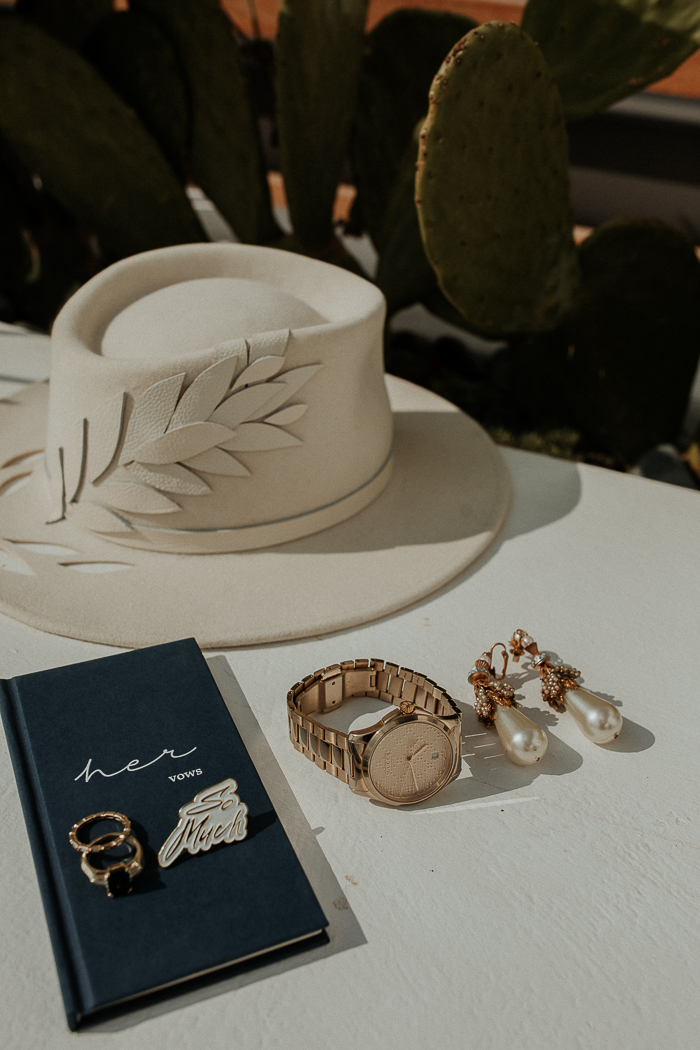 Shop similar hats: Gigi Pip Ivory Monroe Rancher ($112); Gigi Pip Wren Flat Brim Telescope Crown Hat ($94); Lack of Color Ivory Rancher ($129); UO Flat Brim Felt Fedora ($44)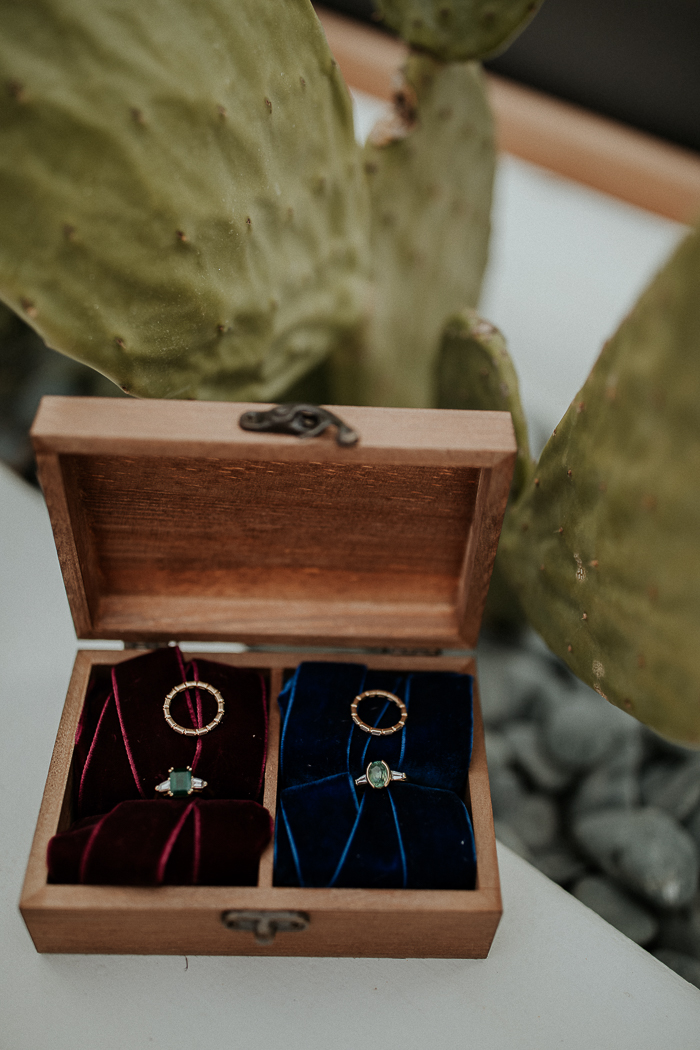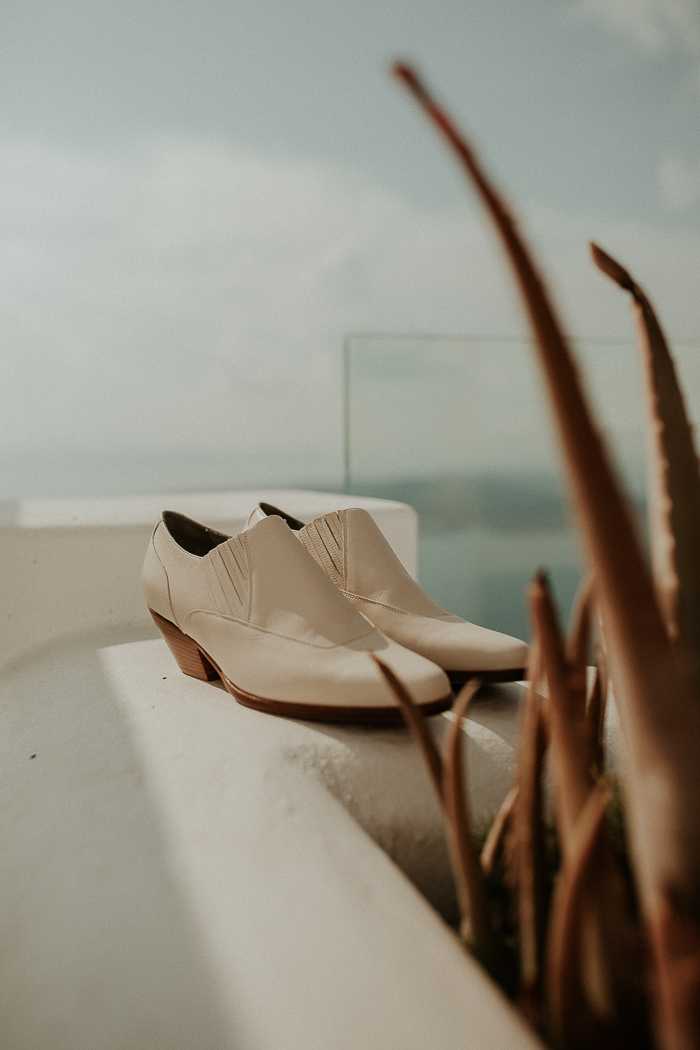 Shop similar booties: Blondo Villa Waterproof Bootie ($119.96); Frye Carson Bootie ($129.99); Frye Reed Pointy Toe Boot ($194.99); Silent D Ivytay Ankle Boot ($169.95); Franco Sarto Cavallarie Bootie ($84.99)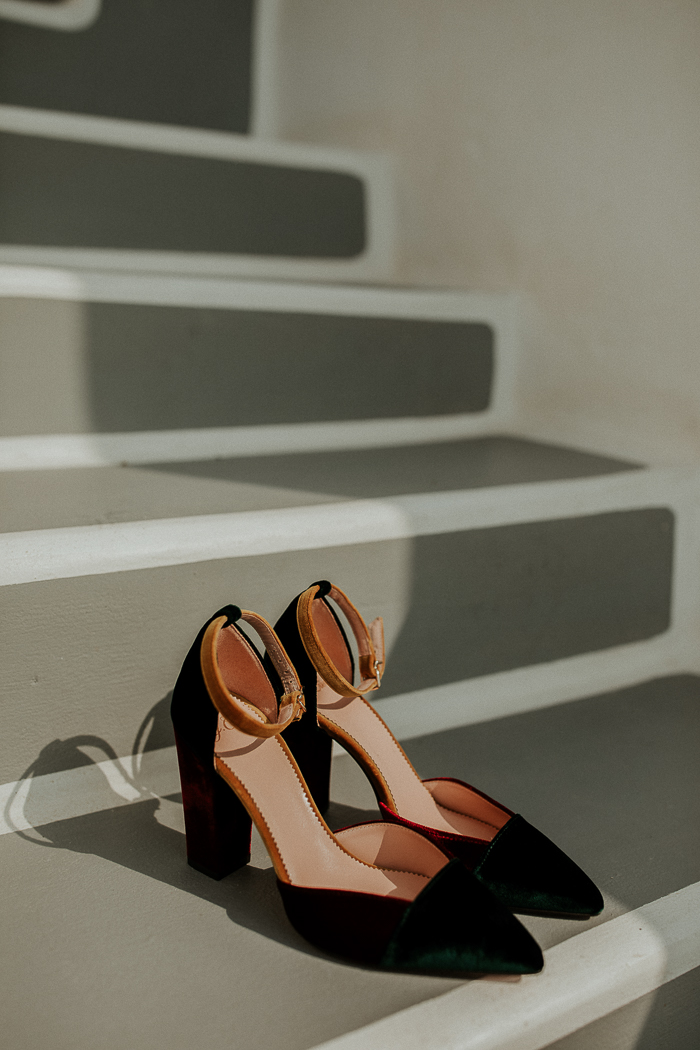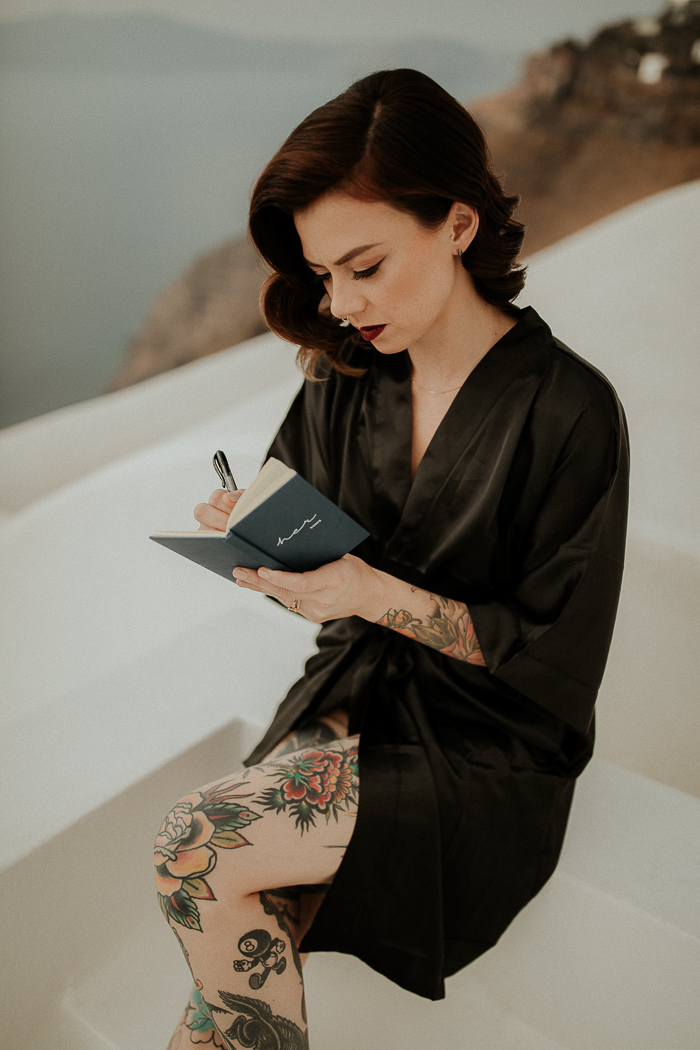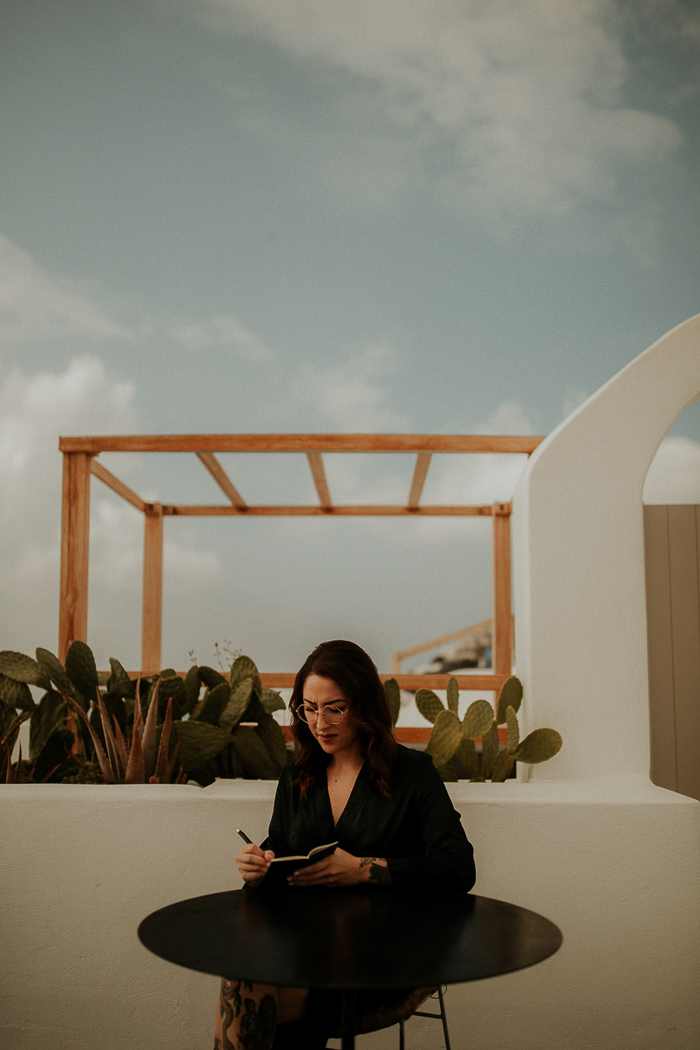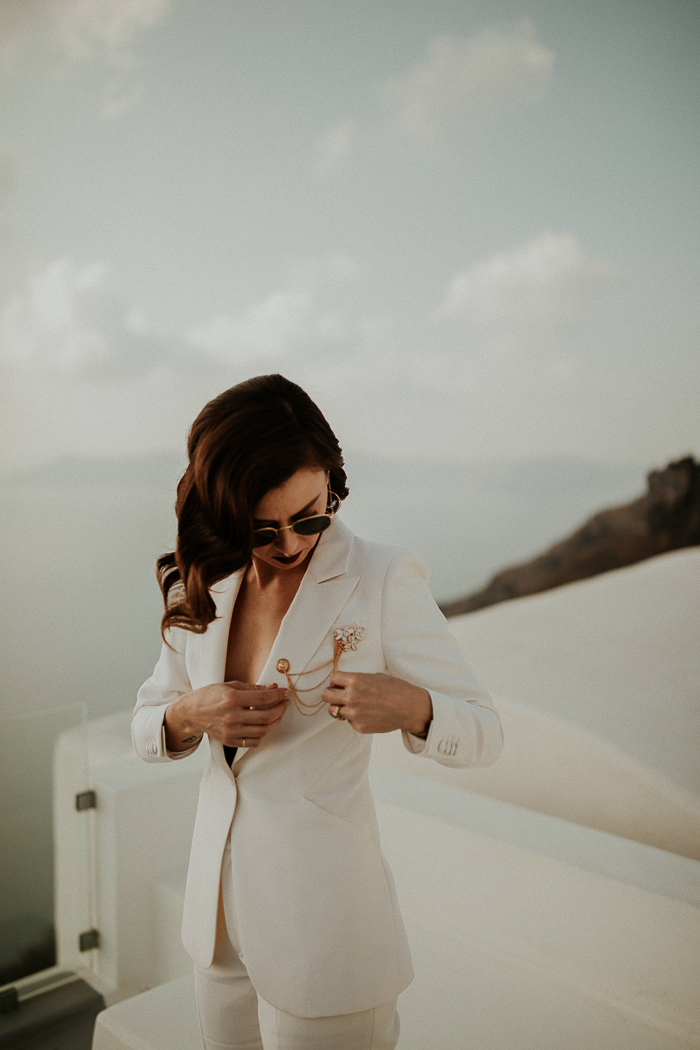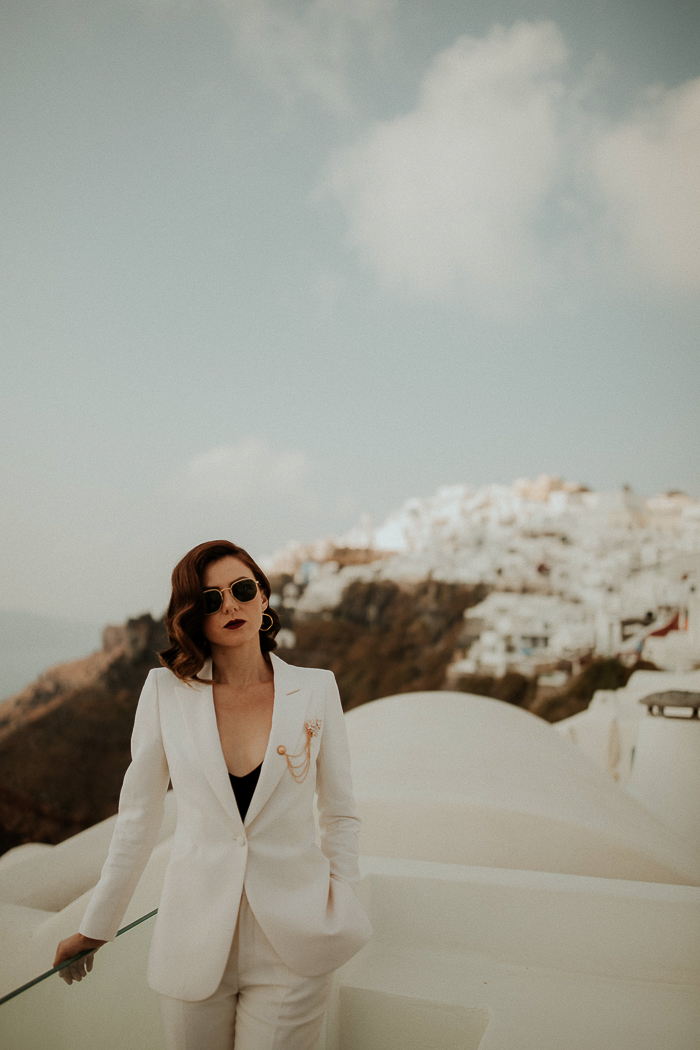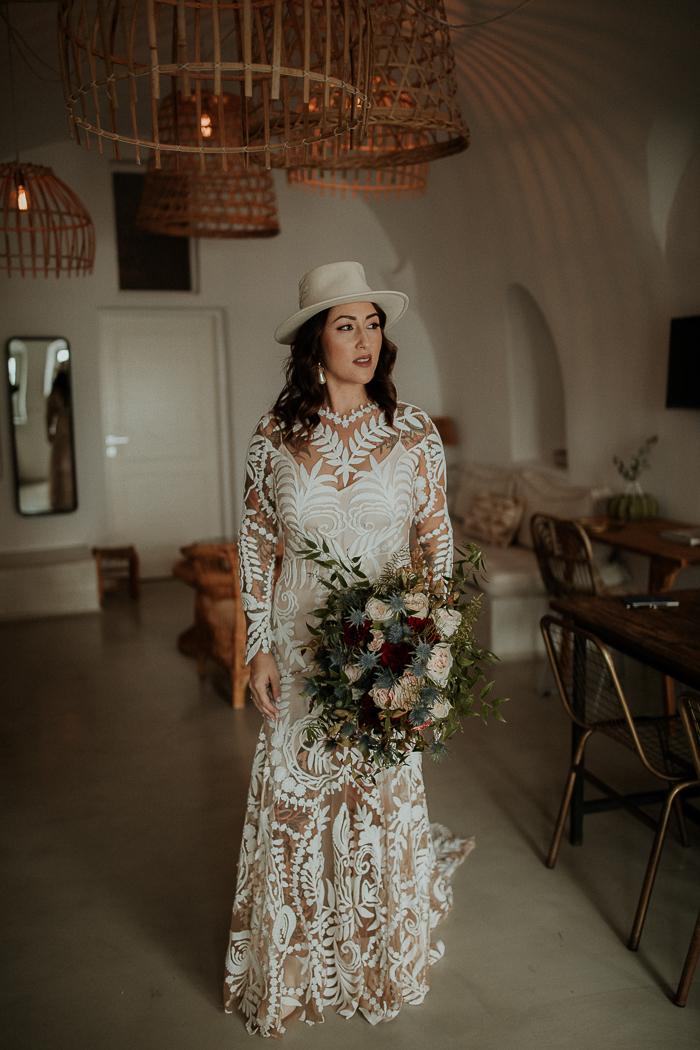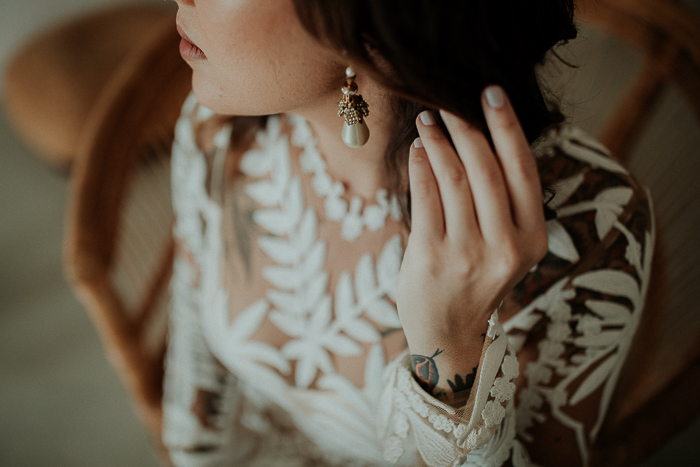 Our wedding was a perfect blend of rustic, nature, modern and bohemian but with edge. We mostly communicated by sharing images to help bring to life our vision. Dried flowers, gold detailing, velvet textures, and neon lights.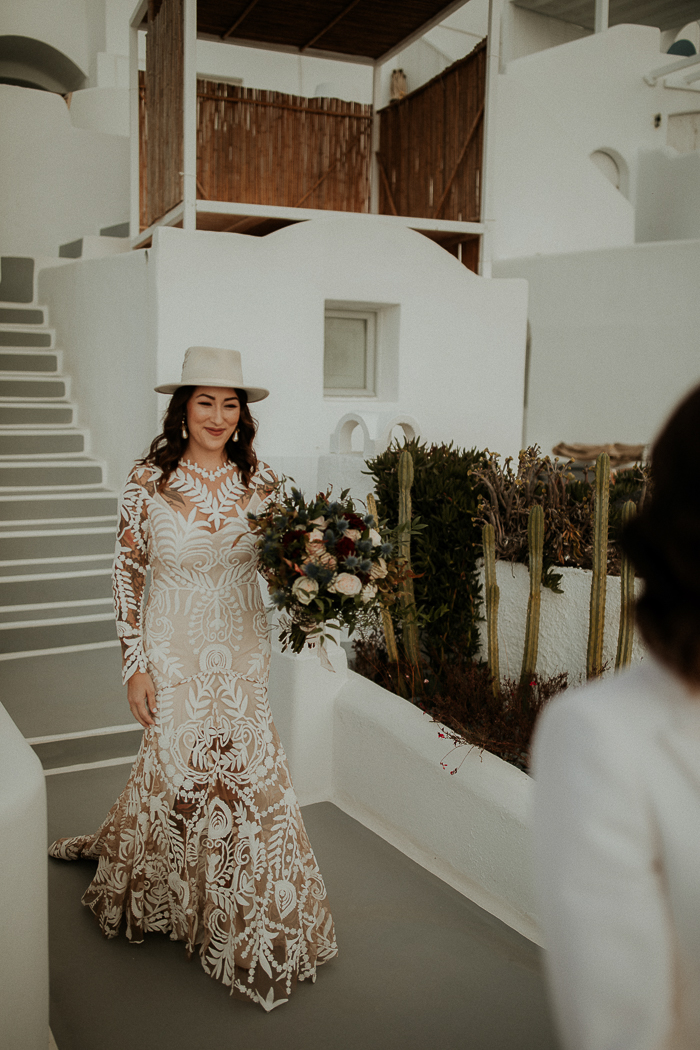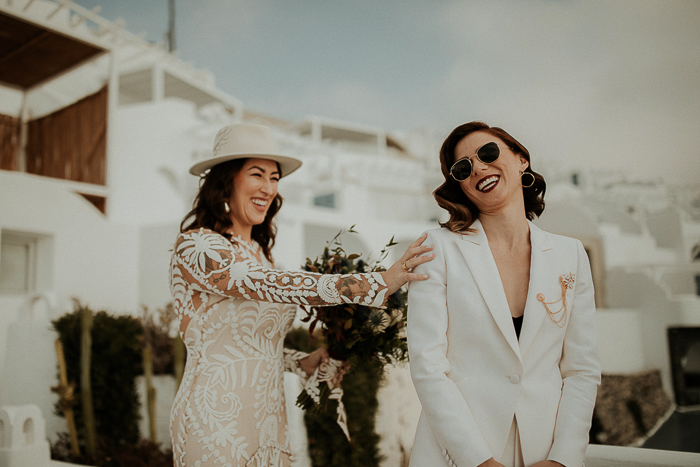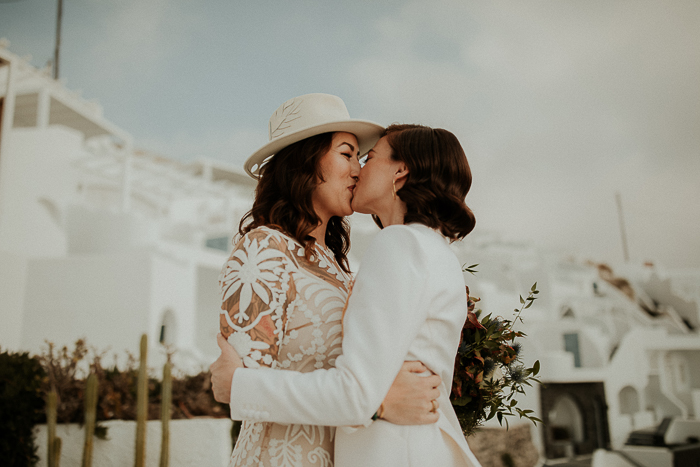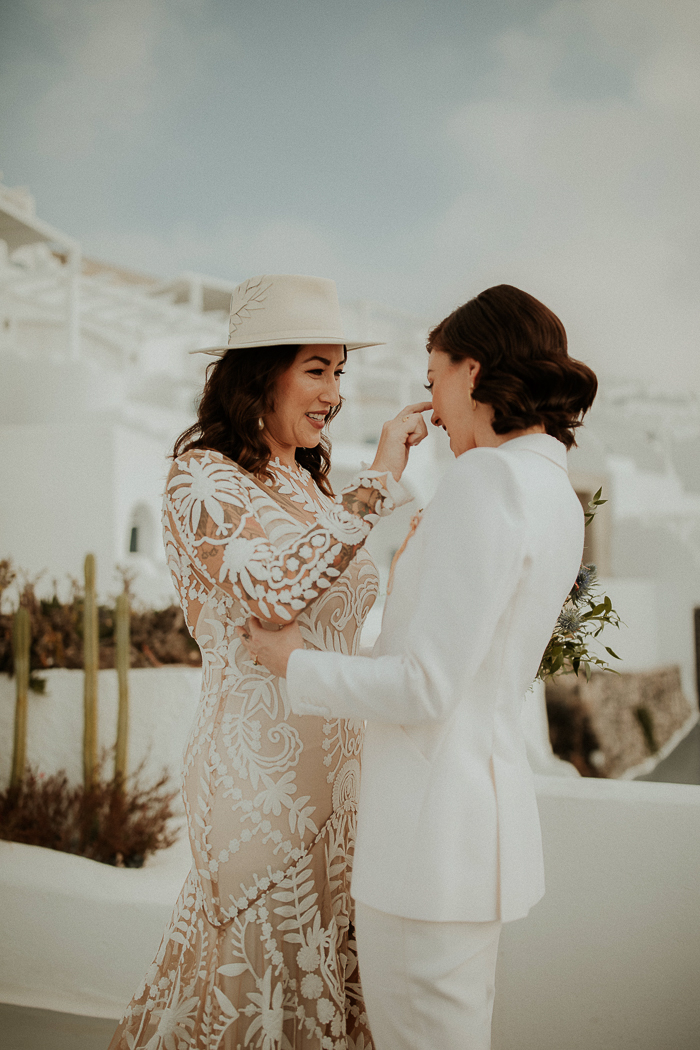 We very much planned the wedding together but the one part that was kept a surprise was what each of us was wearing. The anticipation of seeing each other dressed as bride and bride grew over the months of planning. When the moment came, we both couldn't have imagined the emotion that rushes to your heart when you see your very soon to be wife turn around in her wedding dress/suit. You add that to being in one of the most beautiful places in the world, behind you are the iconic cliffs of Santorini and in front of you is the most beautiful ocean view. It was perfect.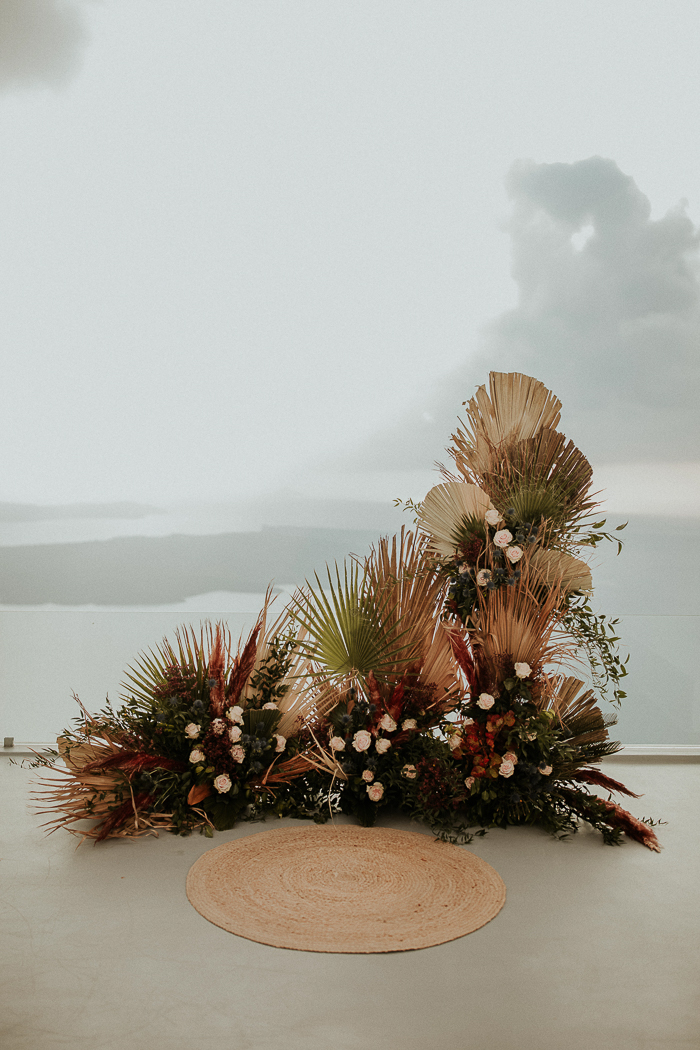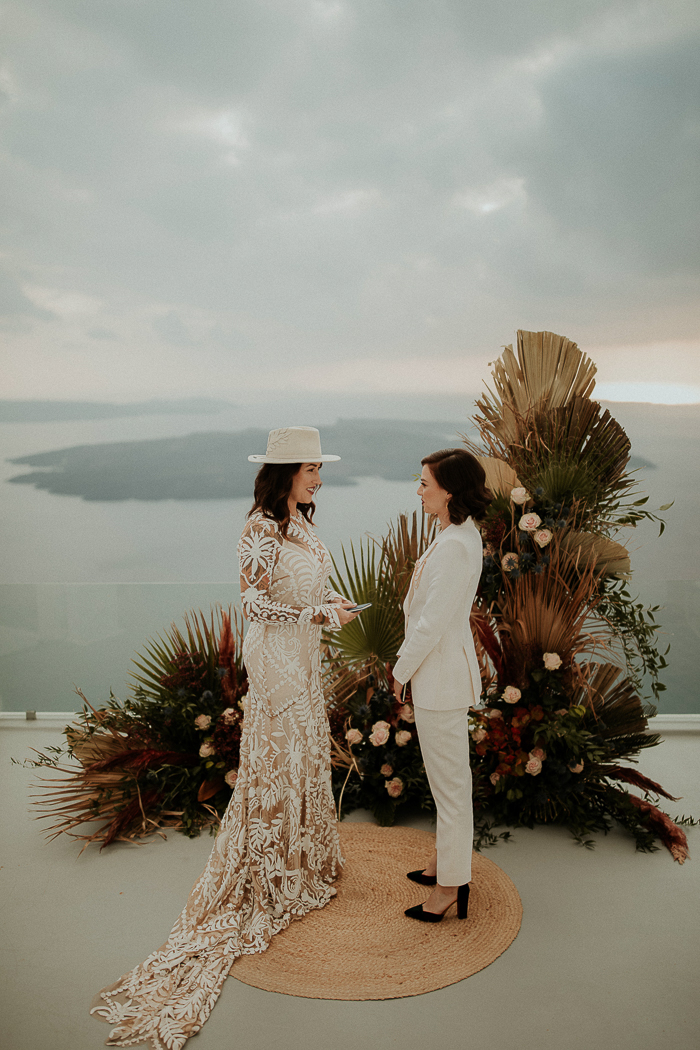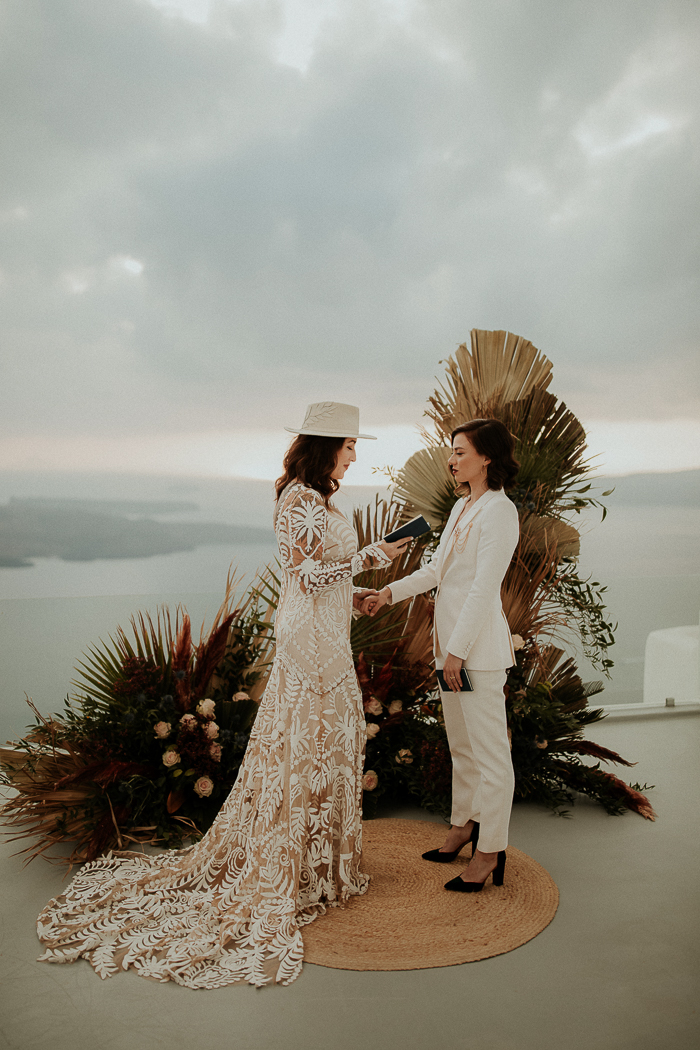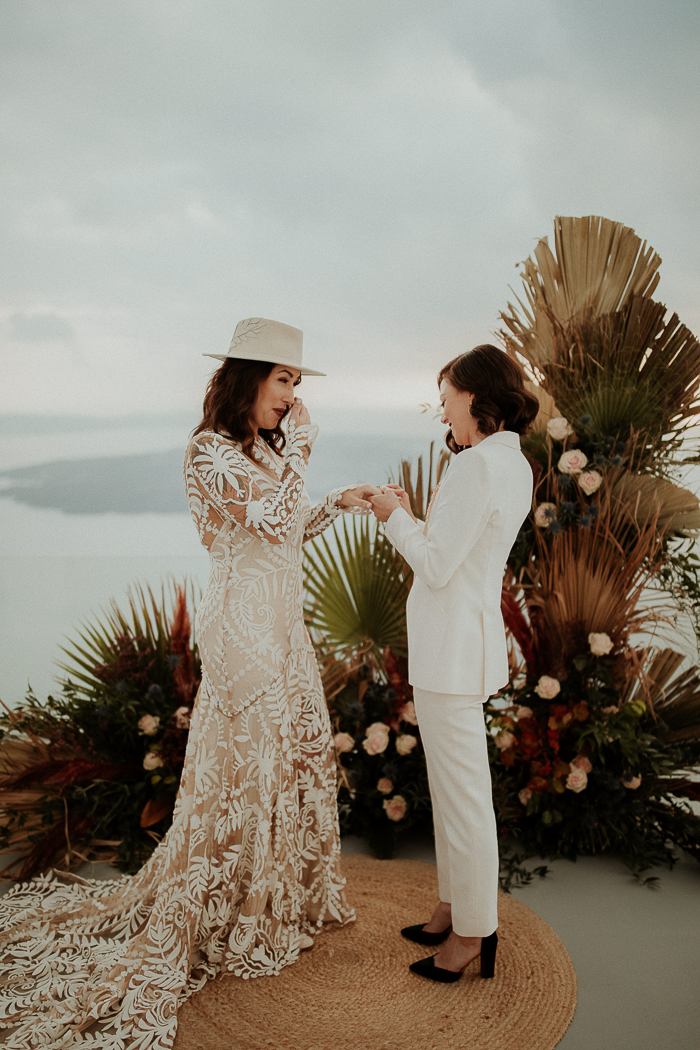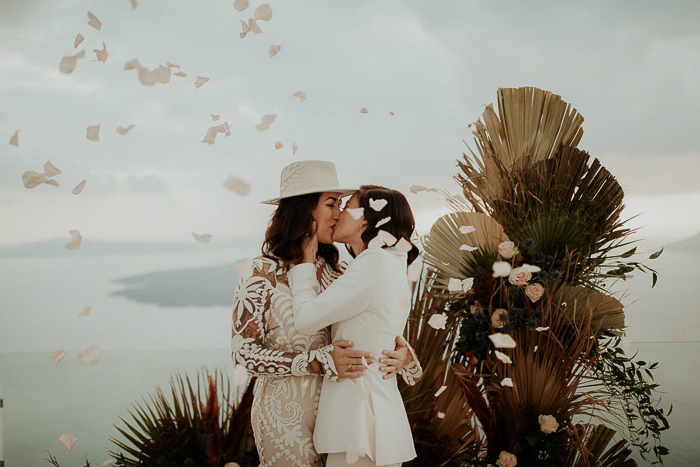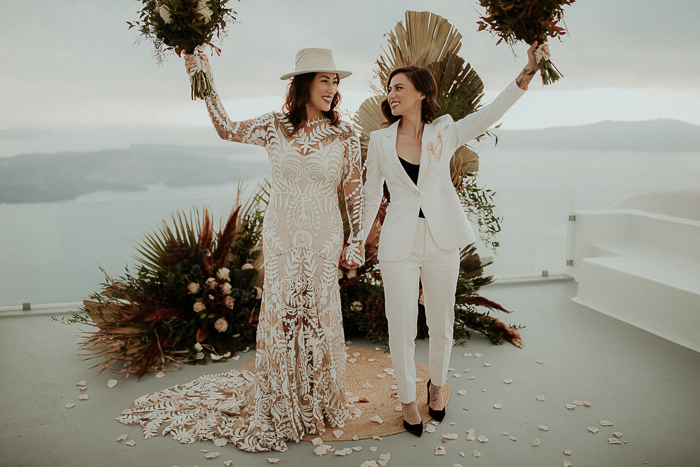 We decided we wanted to take this time in Greece to really just enjoy each other, celebrating our love with our distraction from anything else. Travel is important to us, we make it a priority to travel aboard each year so to incorporate that tradition was very special.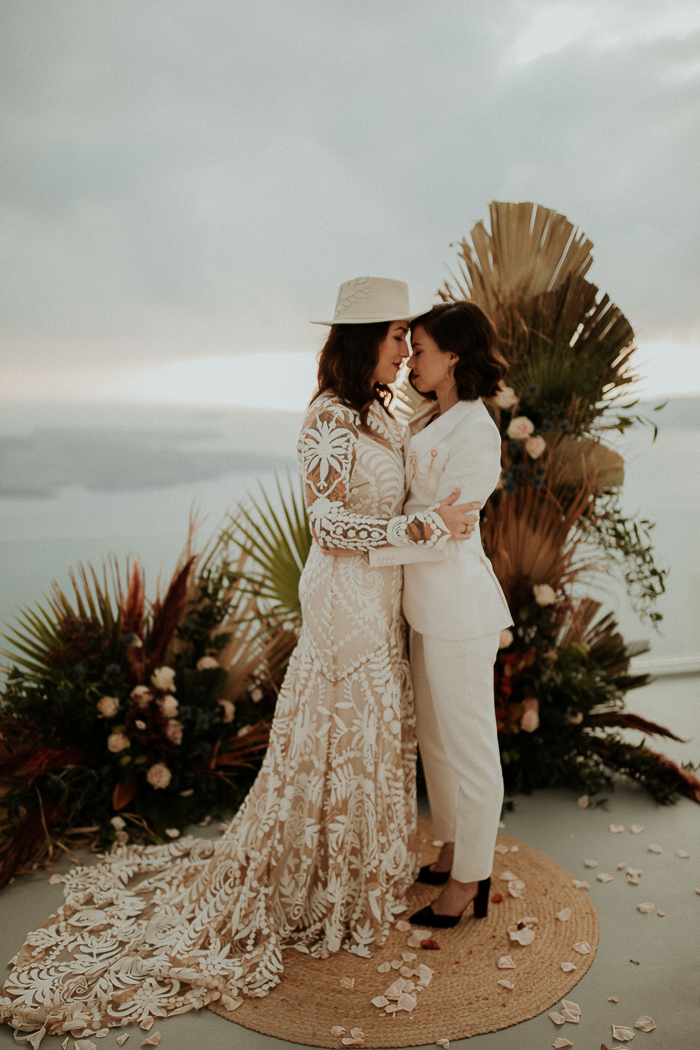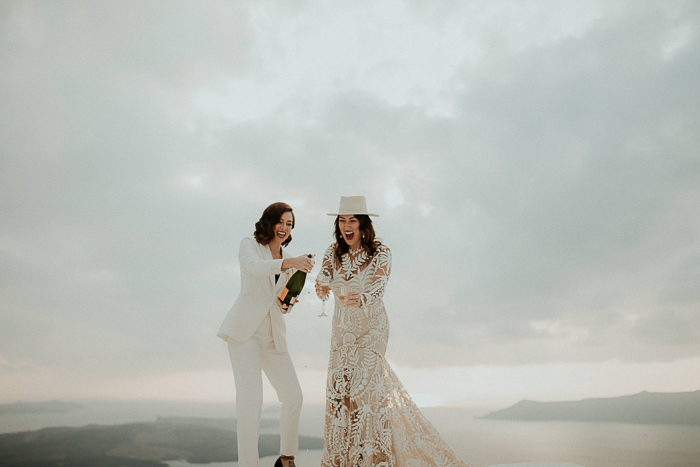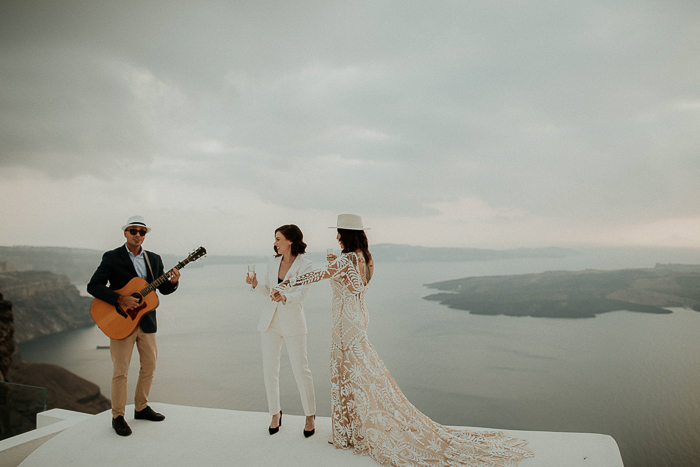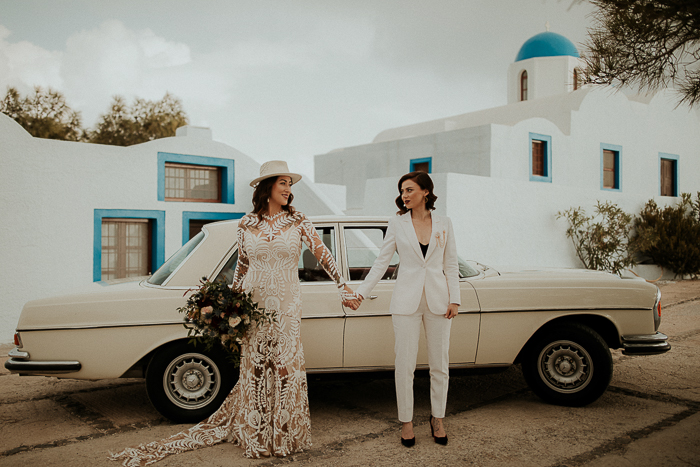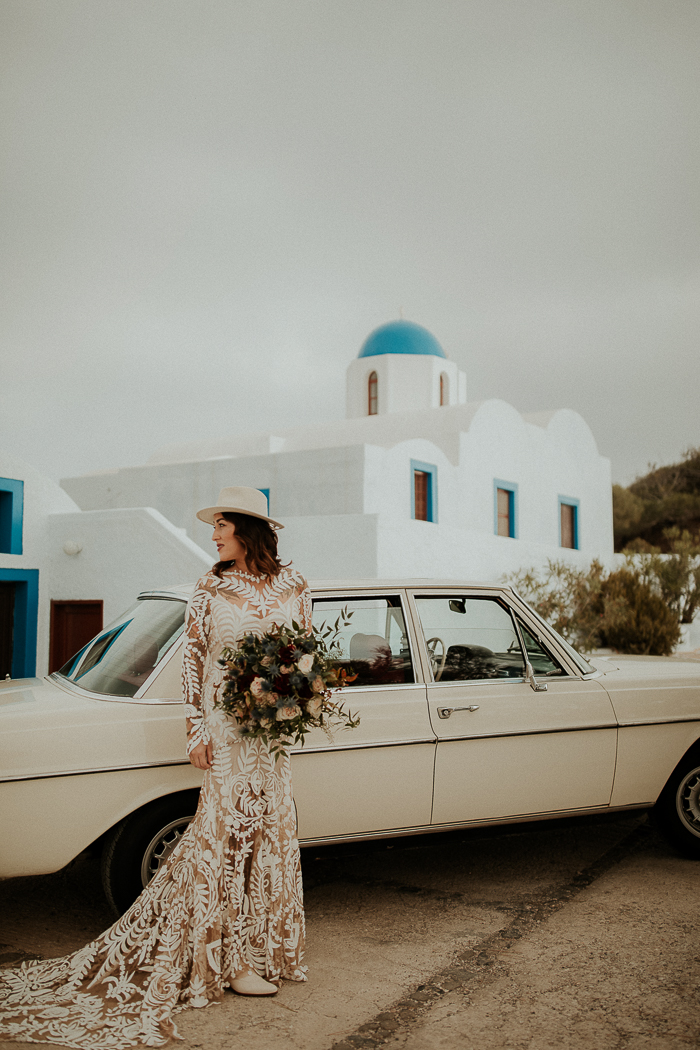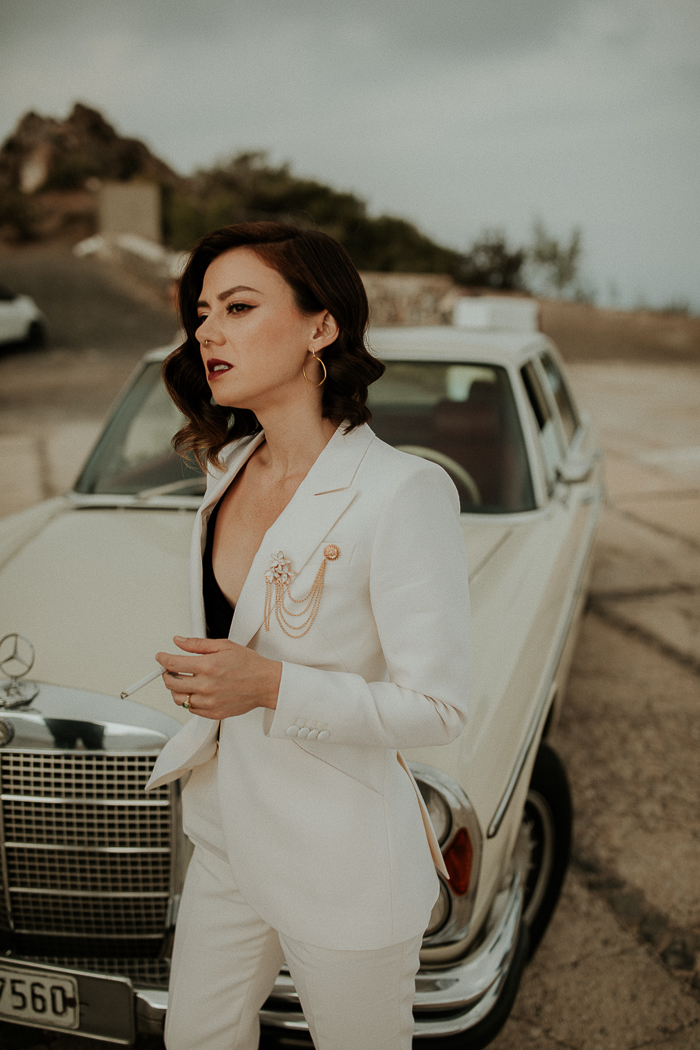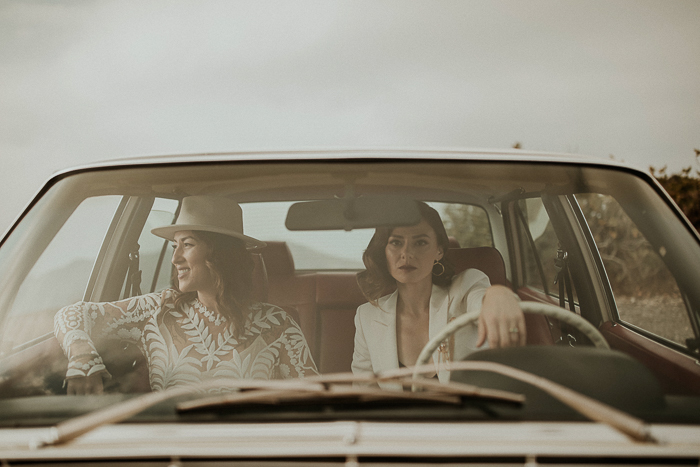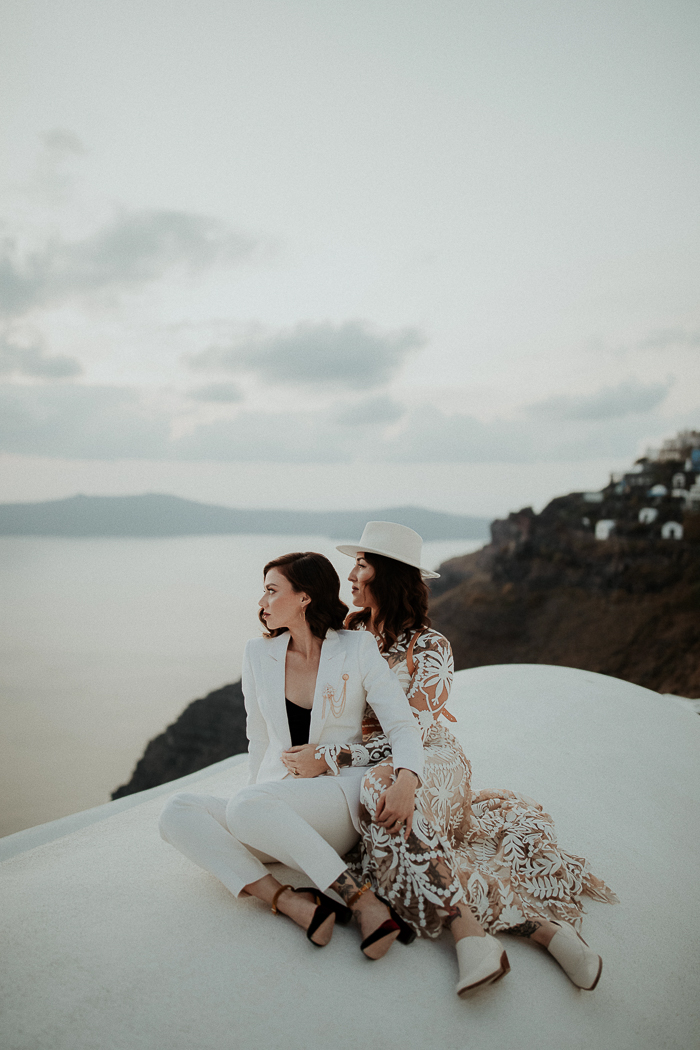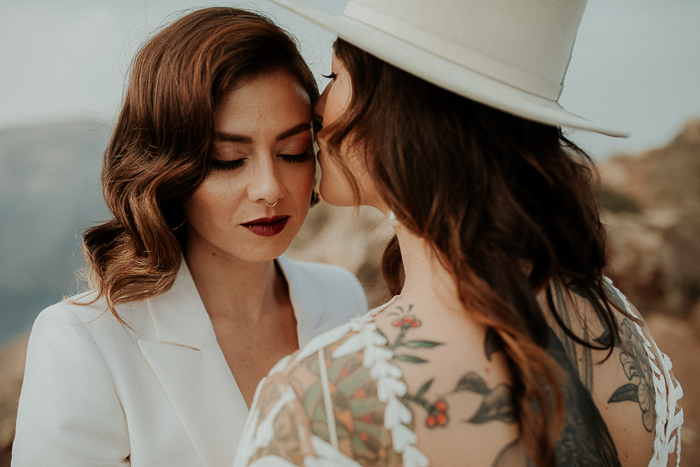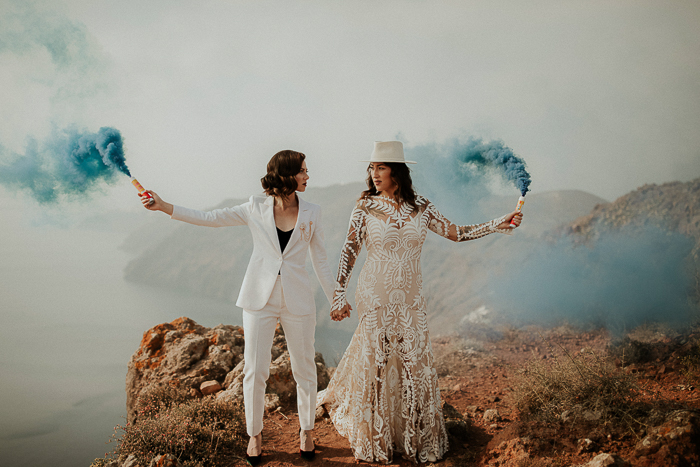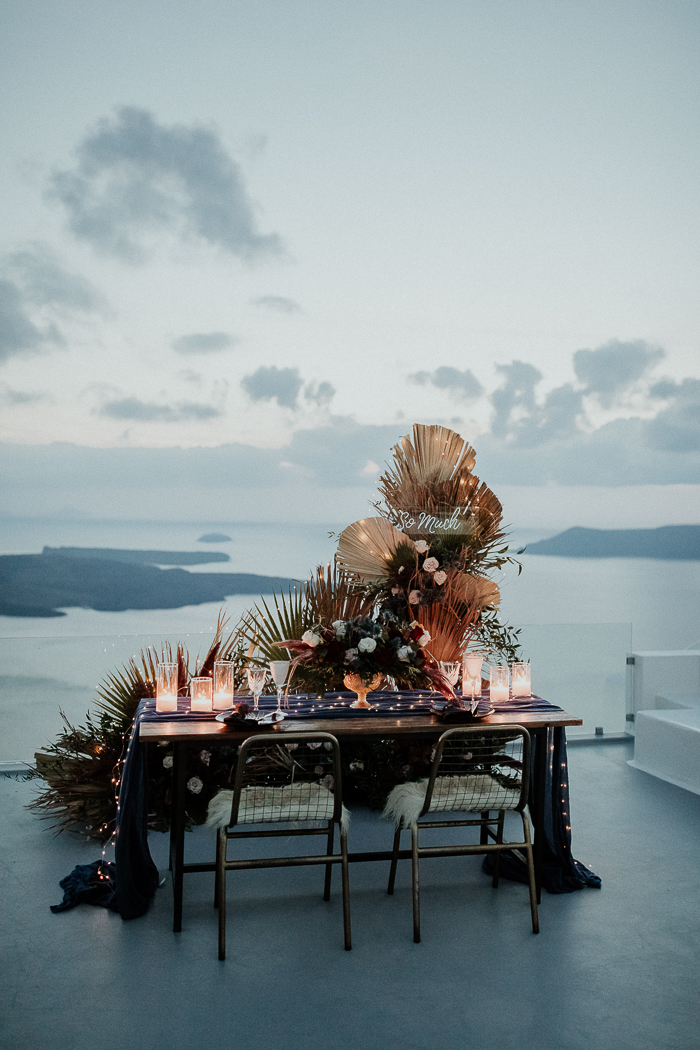 Our thing is to say "So much". I love you….so much. I miss you….so much. "So much" eventually became its own form of saying I love you. We had a "So Much" neon sign created that was part of our backdrop and now lives in our dining room. When we sat down for dinner the evening of our wedding, once the sun had gone down, the light glowed in front of us as we ate our meal together. It now glows over us when we sit down for dinner in the home we have built together.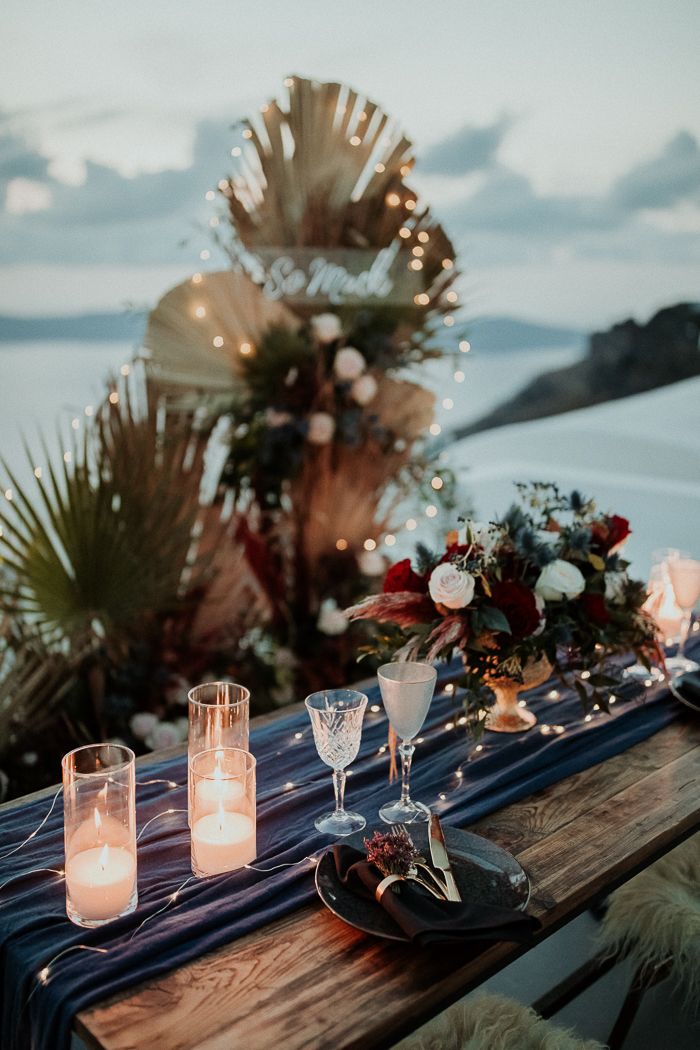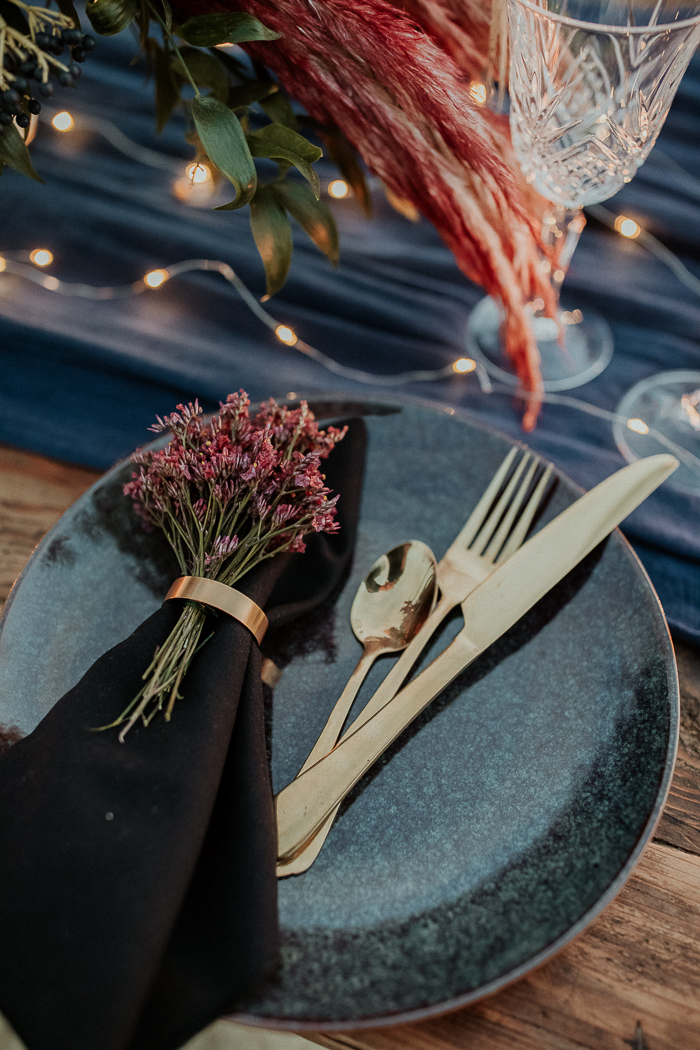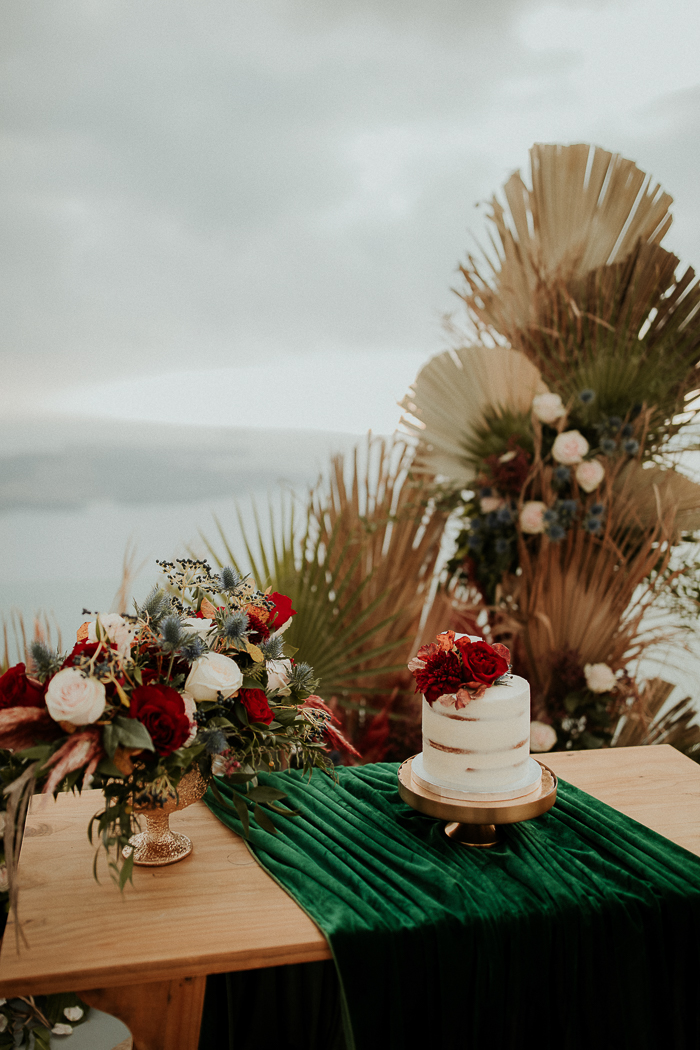 Shop similar velvet table runners: Green Velvet Table Runner ($22.68); Velvet Table Runner ($40); Bulk Green Velvet Table Runners ($68.97)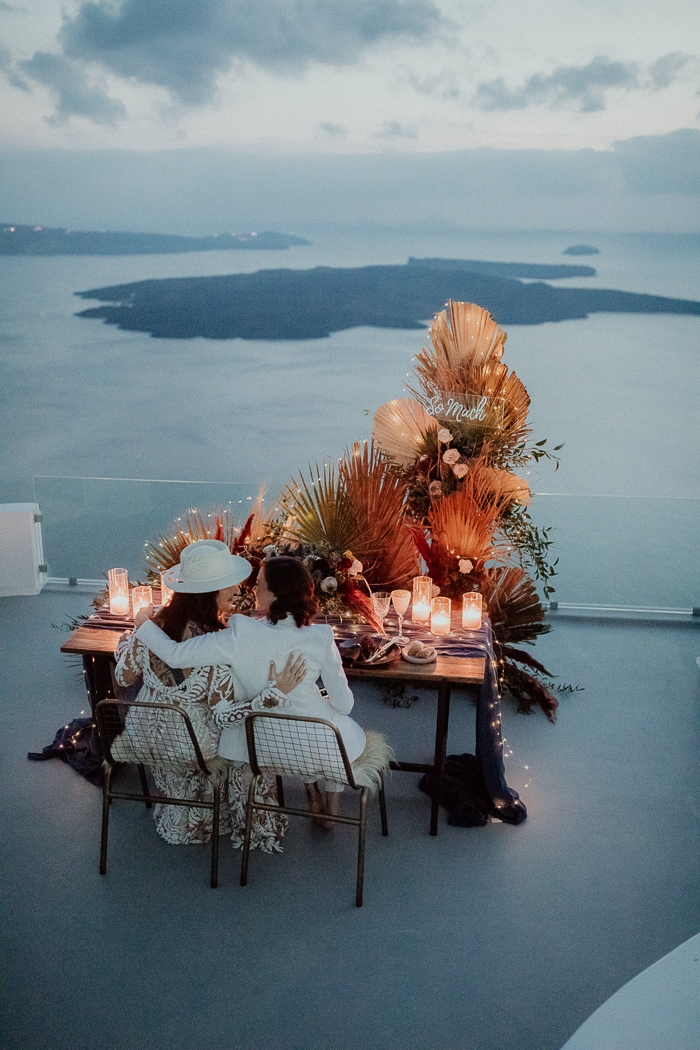 We don't know about you but Amanda and Dre's vow renewal at Cocoon Suites in Santorini has us planning out our next trip! From the dried flower to the earthy tones, this ceremony was completely and totally swoon-worthy. If you're looking for more Santorini inspo, check out Micah and Kendal's Santorini Elopement at Vallais Villa!