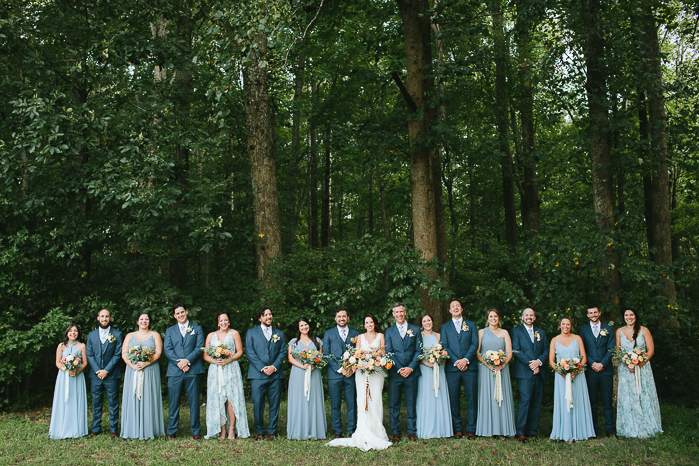 What do you get when you combine the countryside of Raleigh with a love for music? A stunning wedding full of dancing. That's exactly what Renée and Lou had at their music-inspired wedding at The Meadows at Firefly Farm Preserve. With the help of planner Magnolia and Grace Events, the couple created a day full of dusty blue accents–a nod to Renée's late mother—large warm color floral arrangements from Meristem Floral, and homemade touches–like the music album guestbook.
The couple faced many hardships while planning the day–from Renée's parents both passing a little over a month before their special day to Lou's mother passing earlier in the same year. Although it was one of the most challenging times in their lives, they proved love prevails.
Thankfully, Morning Wild Photography was there to capture every heartfelt moment, and we're so glad we get to share this special day. Keep scrolling to see the romantically retro affair!
The Couple:
Renée and Lou
The Wedding:
The Meadows at Firefly Farm Preserve, Raleigh, North Carolina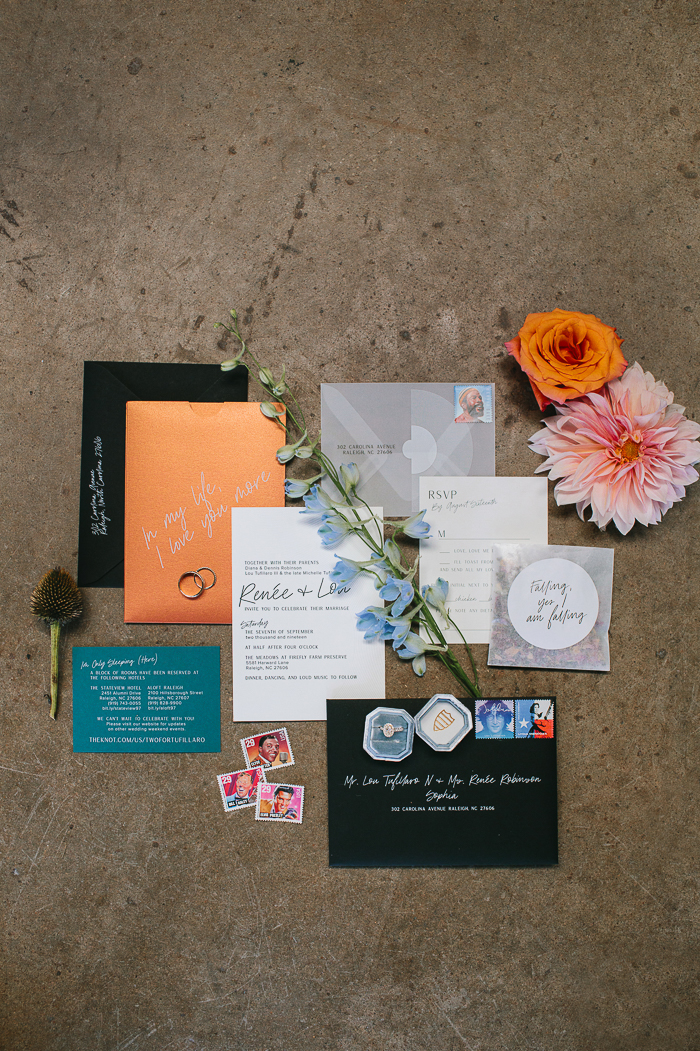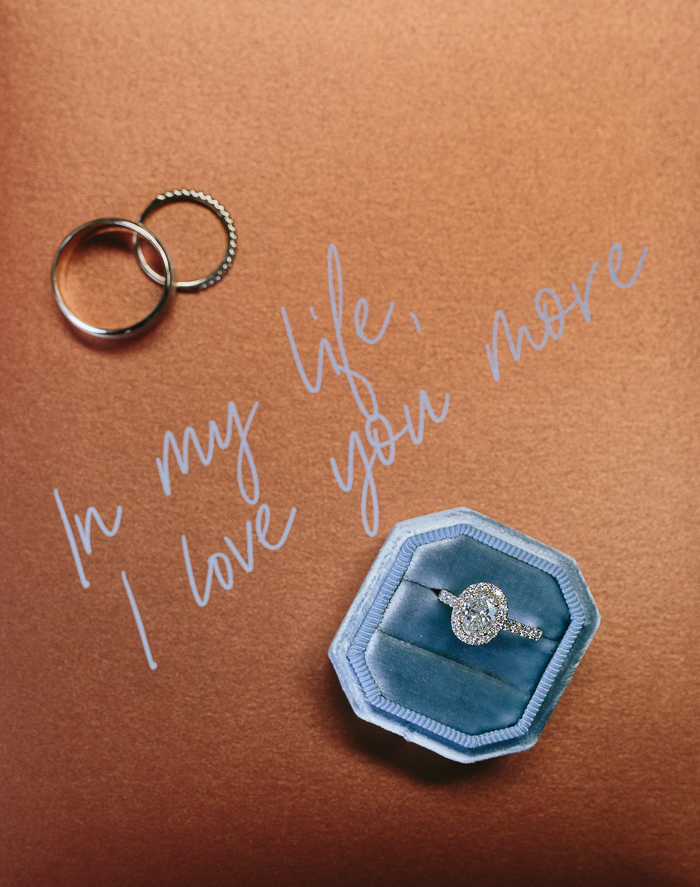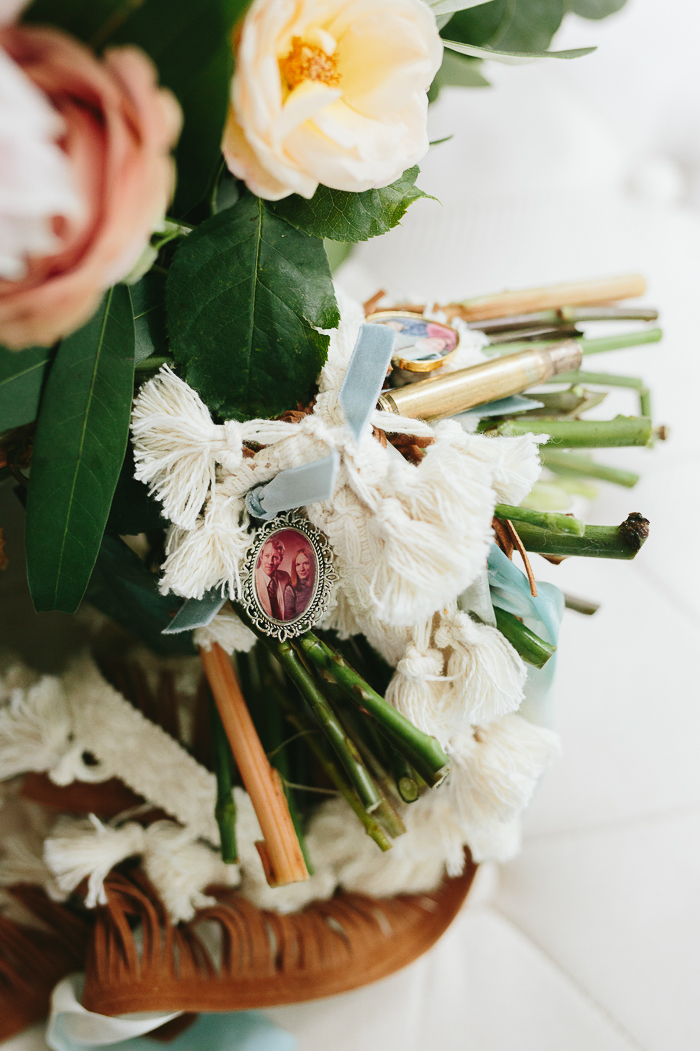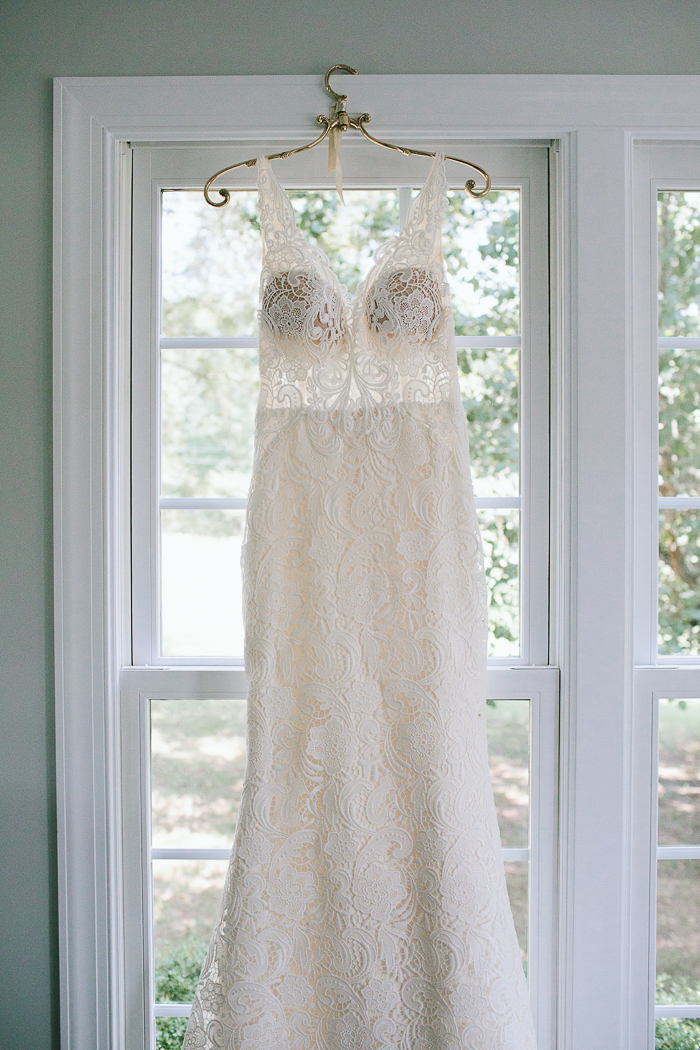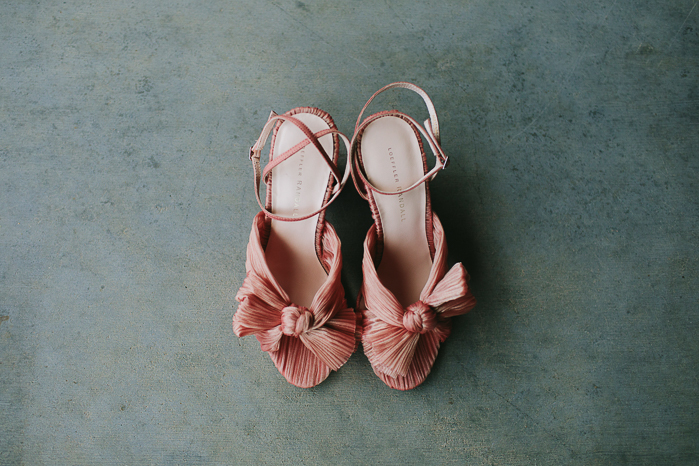 Shop similar shoes: Kate Spade Bridal Sparkle Slingback Sandal ($198); 42 Gold Savvy Bow Slide Sandal ($119); Loeffler Randall Women's Camellia Bow High-Heel Sandals ($395)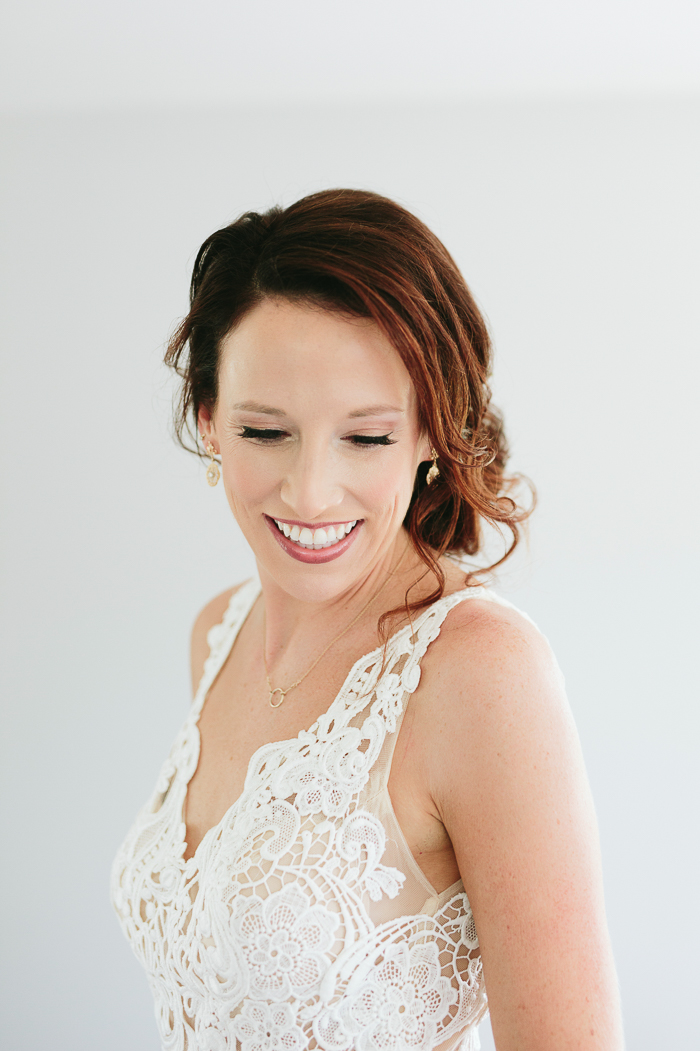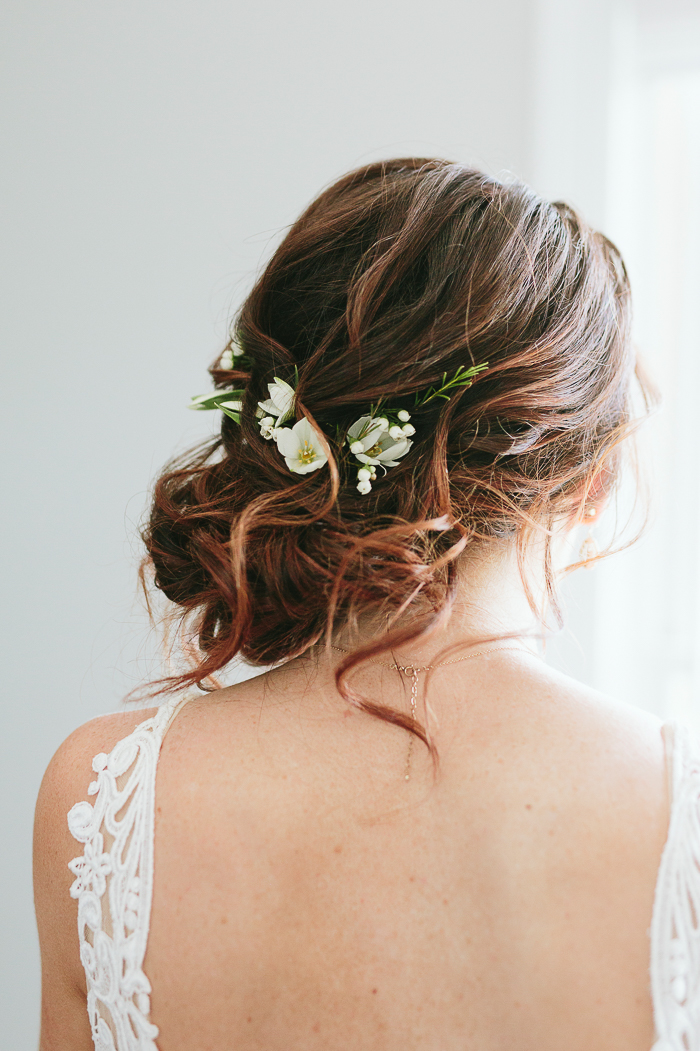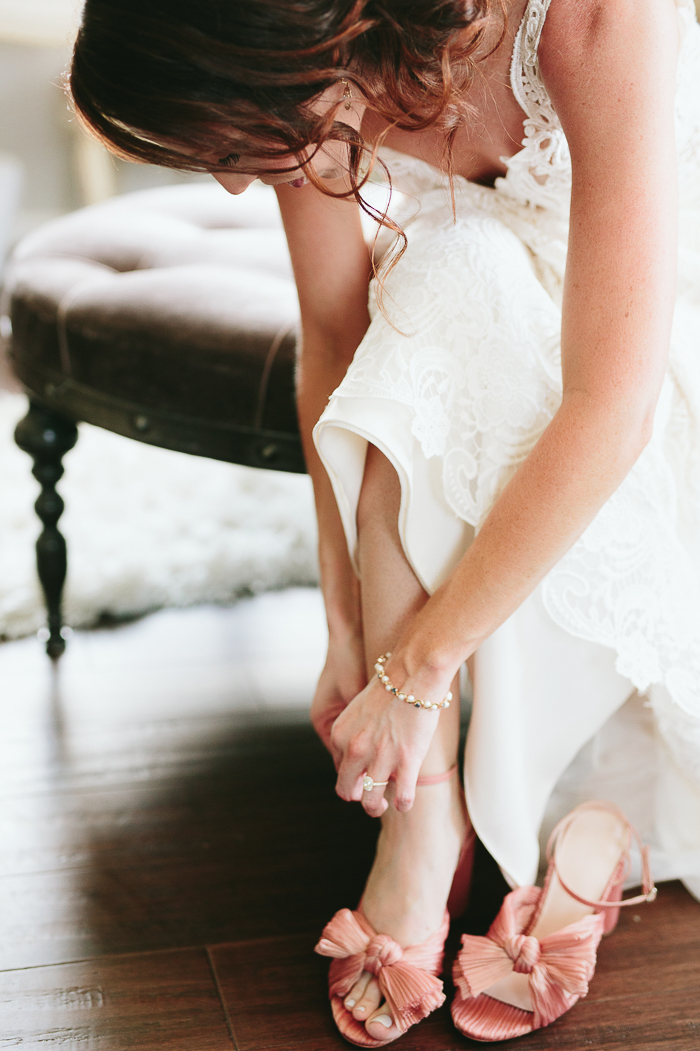 Remembering Those Who Have Passed
One moment before the ceremony that stands out was when my Maid of Honor–a lifelong friend from home–helped me into my dress. My mom and dad had both passed away just months before the wedding. As a little girl, I dreamt of my wedding day. I thought of the dress, the flowers, the food, the cake, the music, the man I would marry. All while picturing the jewelry my mom would put on me as I was getting ready. I pictured her zipping up my gown and buckling the straps of my shoes while she gave me the kind of advice only a mom could give. It meant so much to have my MOH zip up my dress, and it brought me to tears to realize just how much love we share as friends. Then when the rest of my bridesmaids saw me for the first time and cried, I just felt so surrounded by love.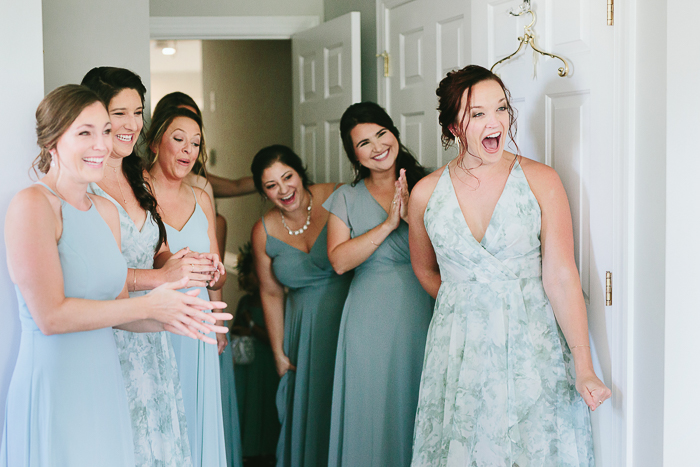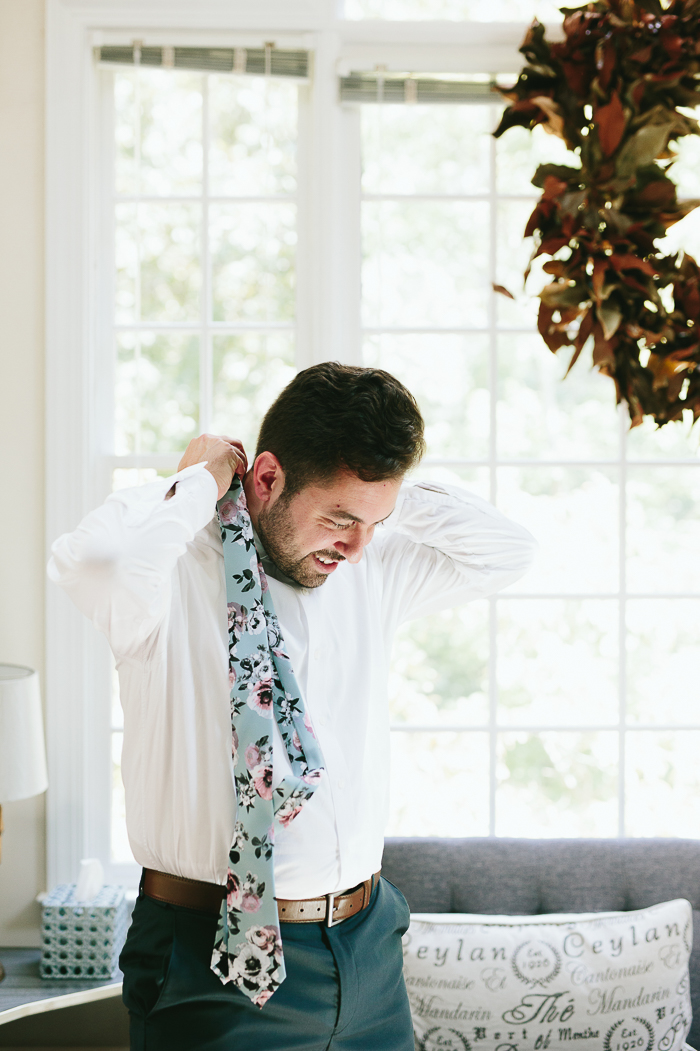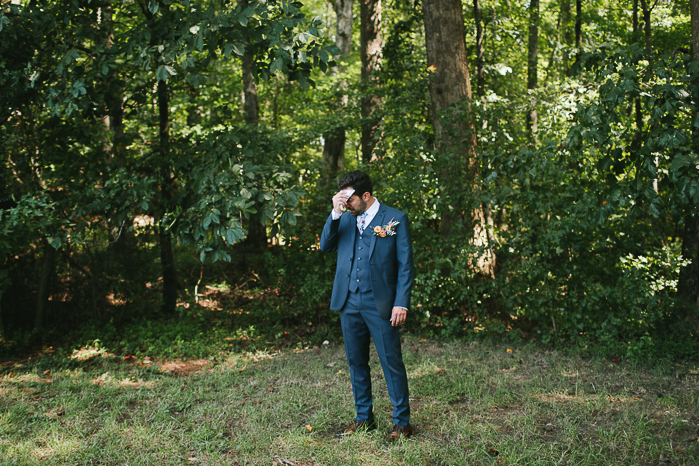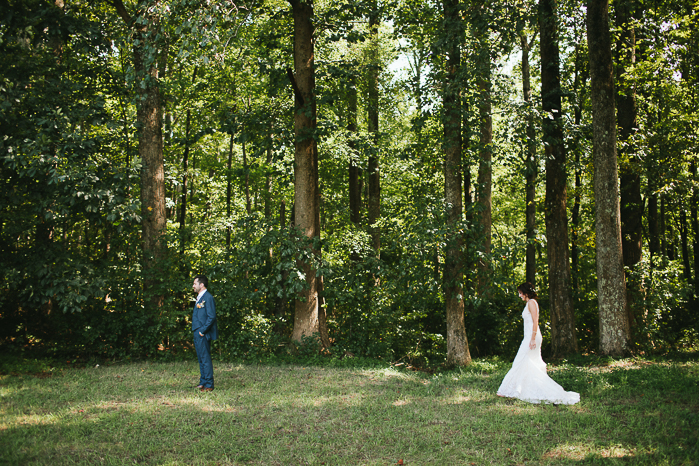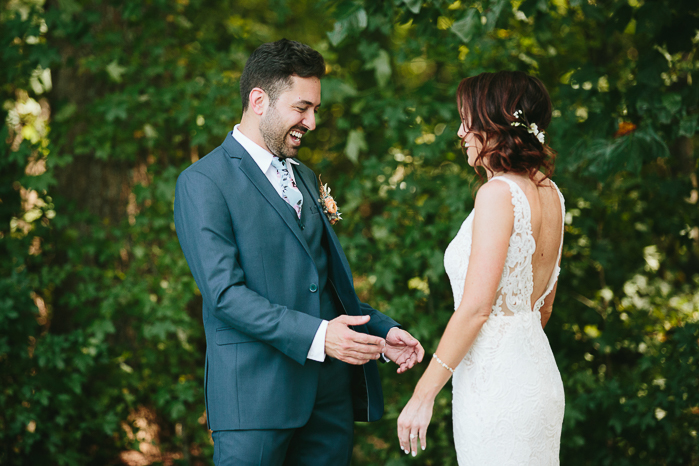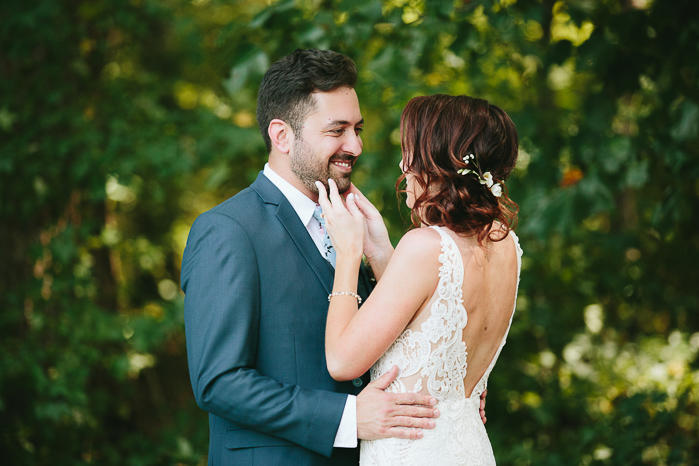 Why The Meadows at Firefly Farm Preserve
We fell in love with The Meadows as soon as we drove onto the property. I discovered it on Instagram, and it ended up being only a 10-minute drive from our house. We loved that it was tucked away near a horse farm, but still a quick drive to the heart of downtown Raleigh. We had seen a couple of other venues before, and they were beautiful, but they just didn't feel like us. The Meadows was a beautiful blank slate that we could turn into whatever we dreamt of, and the vibe felt right. The owners were always experimenting and adding to the property and made it feel truly unique with vintage pieces and beautiful landscaping.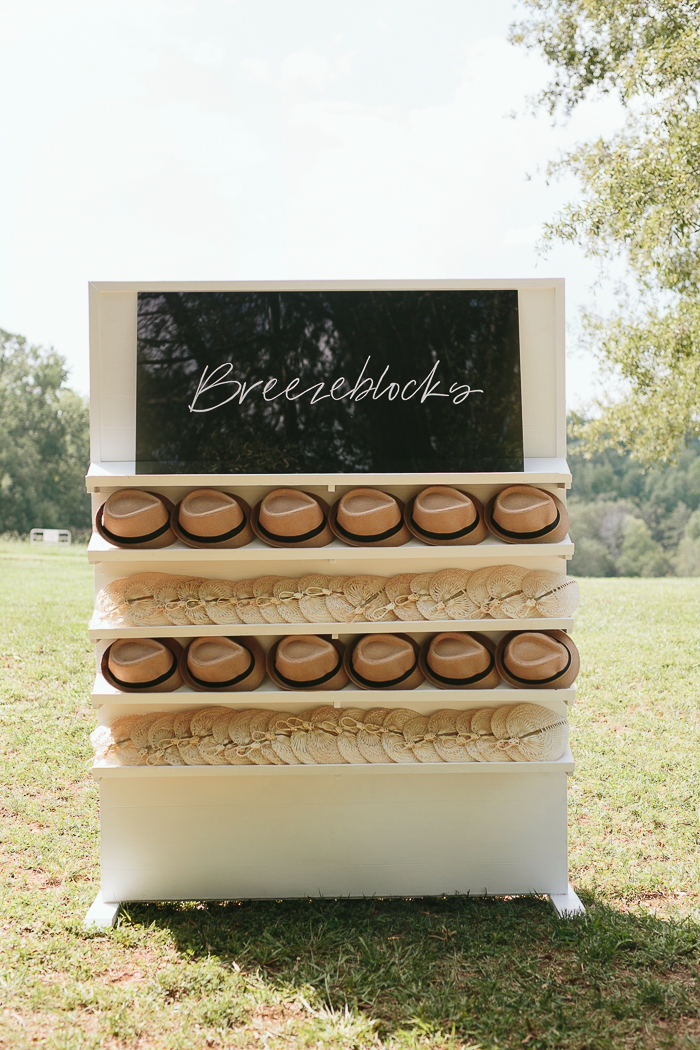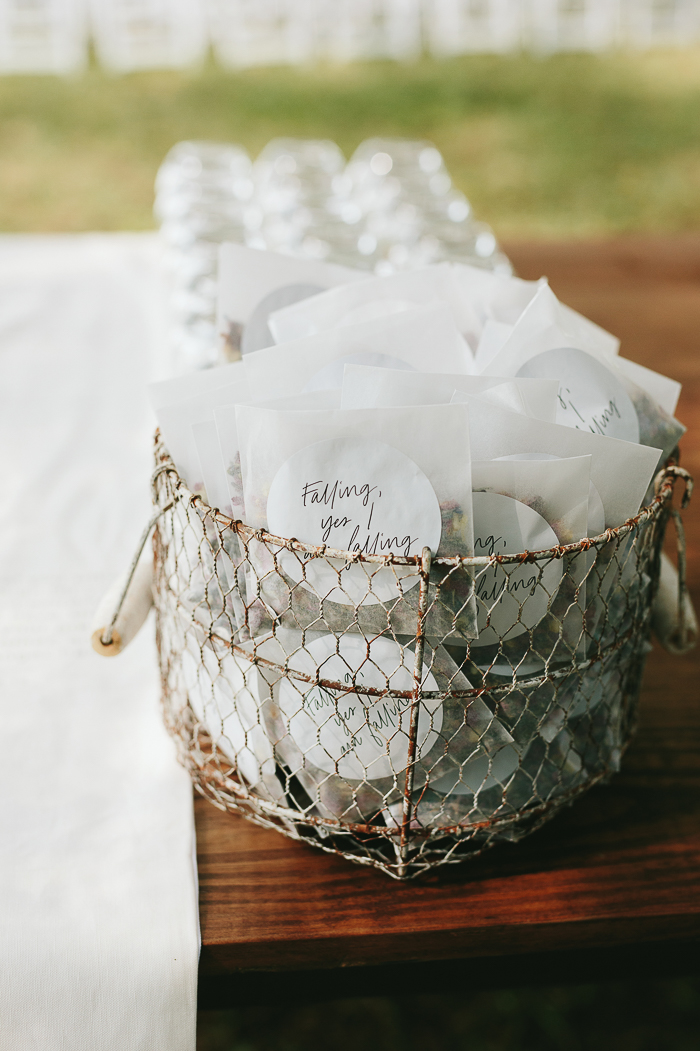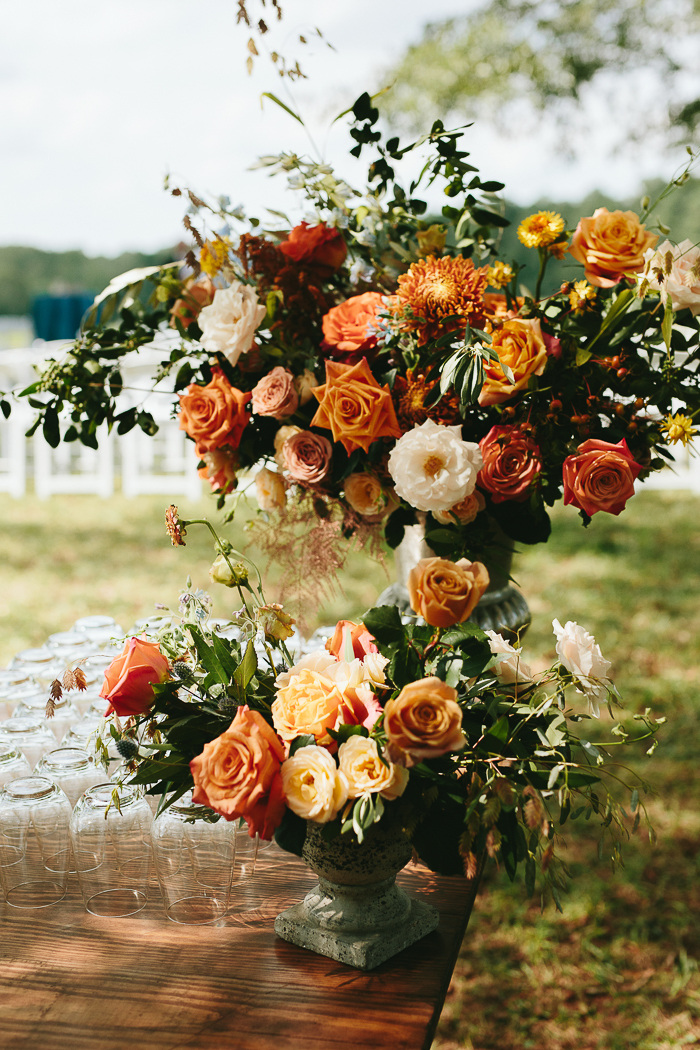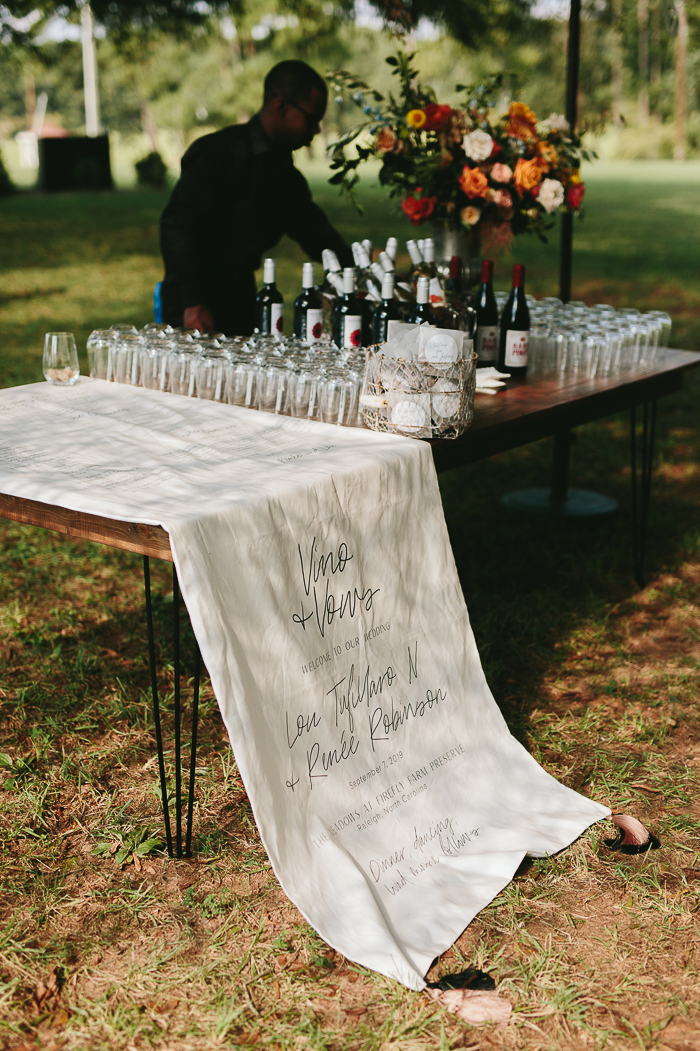 Personalizing The Ceremony
We wrote our own vows and did a wine box ceremony–suggested by Reverend Ed, who married us. It involved us writing letters to each other that we put in the box–along with a bottle of nice red wine–that we'll open on our first anniversary. We'll share the bottle of wine and read the letters to each other. We plan to do this on every anniversary–we'll add a new bottle of wine and write new notes. We also had a candle lit for my parents, who had passed away, and my mother-in-law, who also passed away earlier in the year.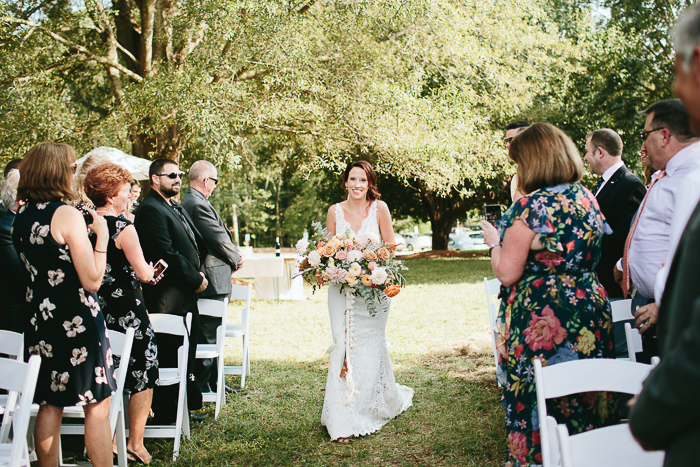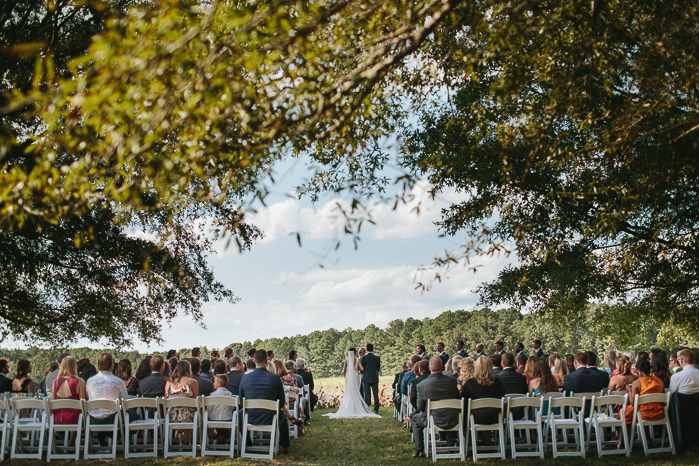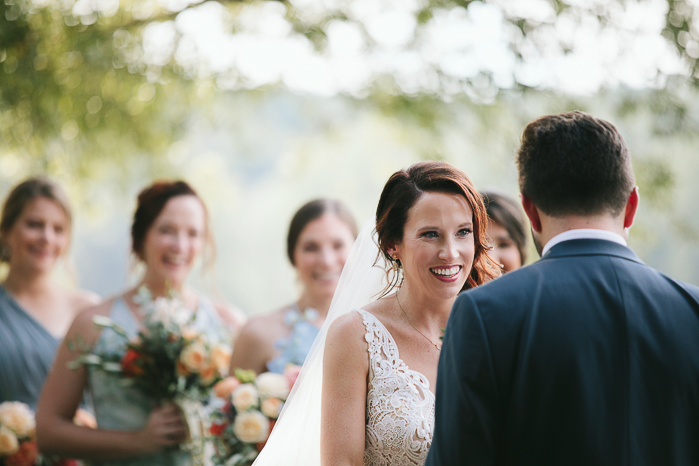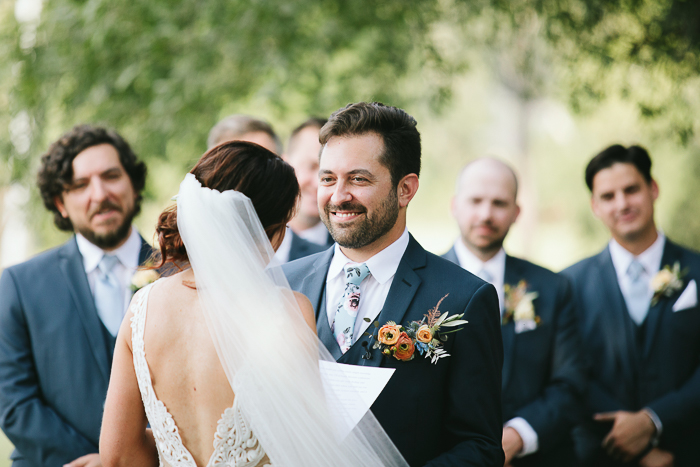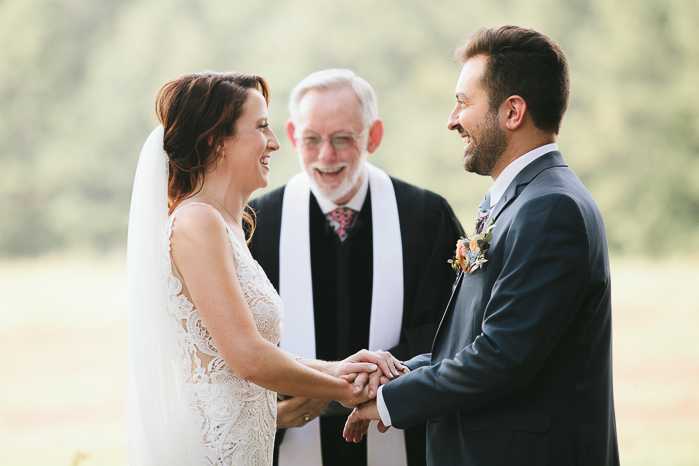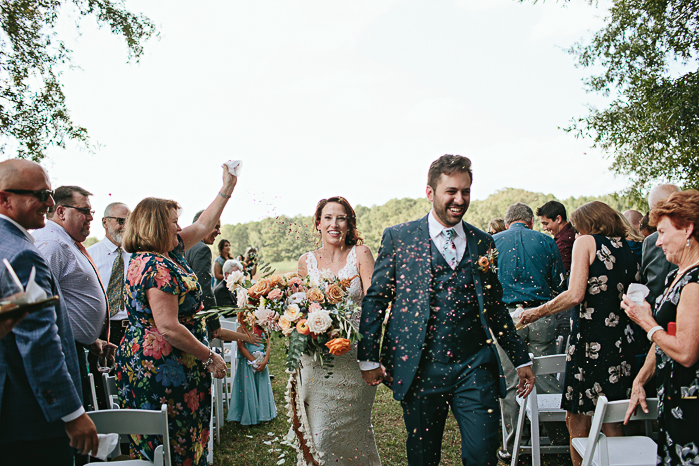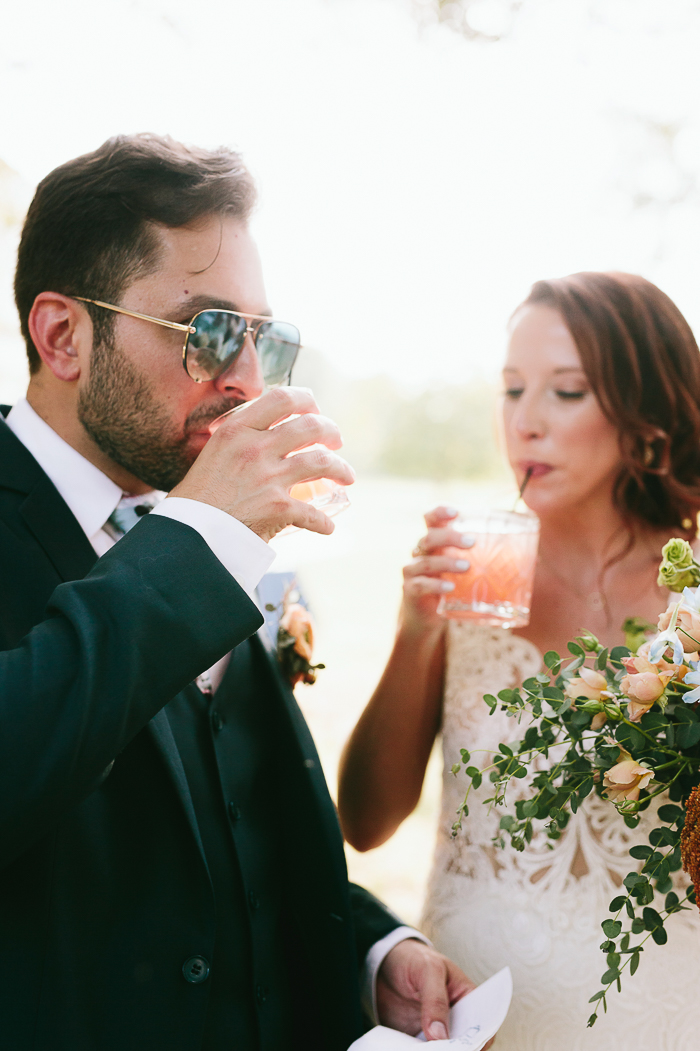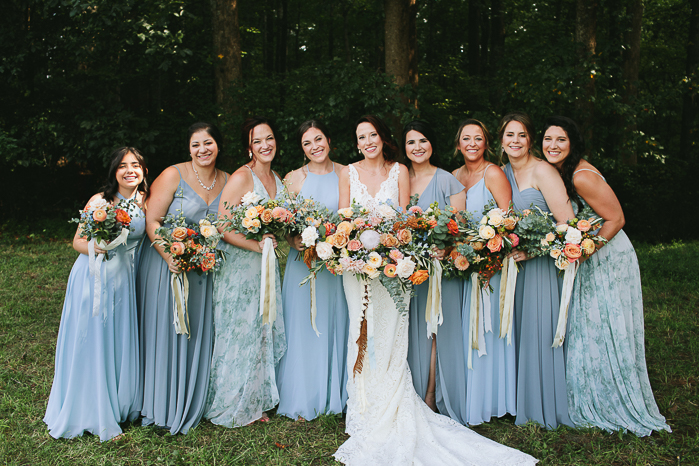 Shop similar bridesmaid dresses: Show Me Your Mumu Emily Empire Maxi Dress ($188); Show Me Your Mumu Godshaw Goddess Gown ($198); Show Me Your Mumu Amanda Maxi Dress ($178); Lulu's Air of Romance Dress ($74);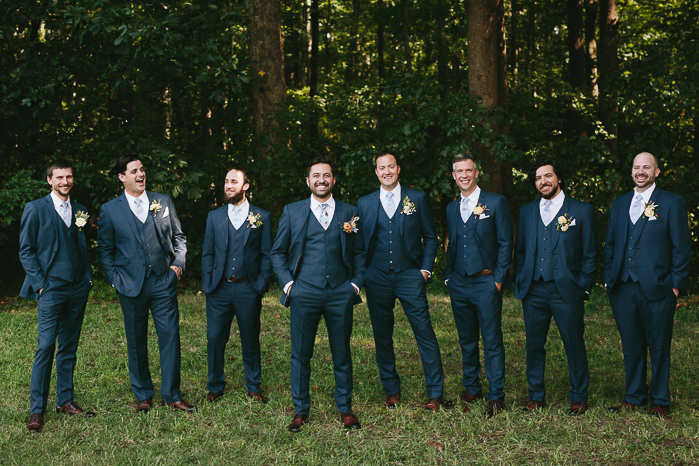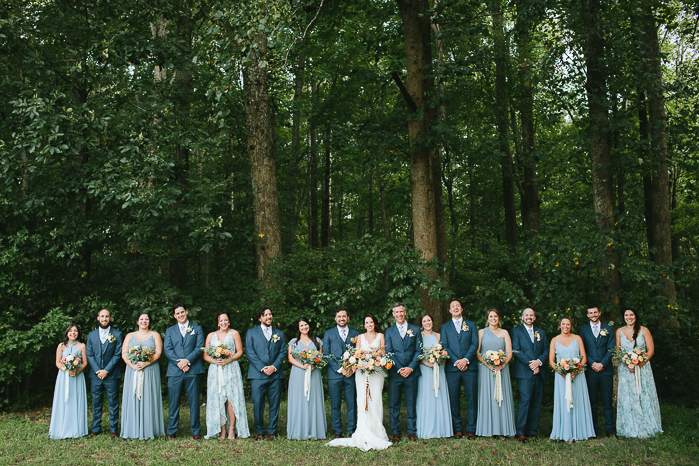 Incorporating The Bride's Mother's Favorite Color
My husband and I have always loved blues, so that was just a given for us. And I love robin's egg blue, particularly because it was one of my mom's favorite colors, and the kitchen sink in my parents' kitchen growing up was robin's egg blue.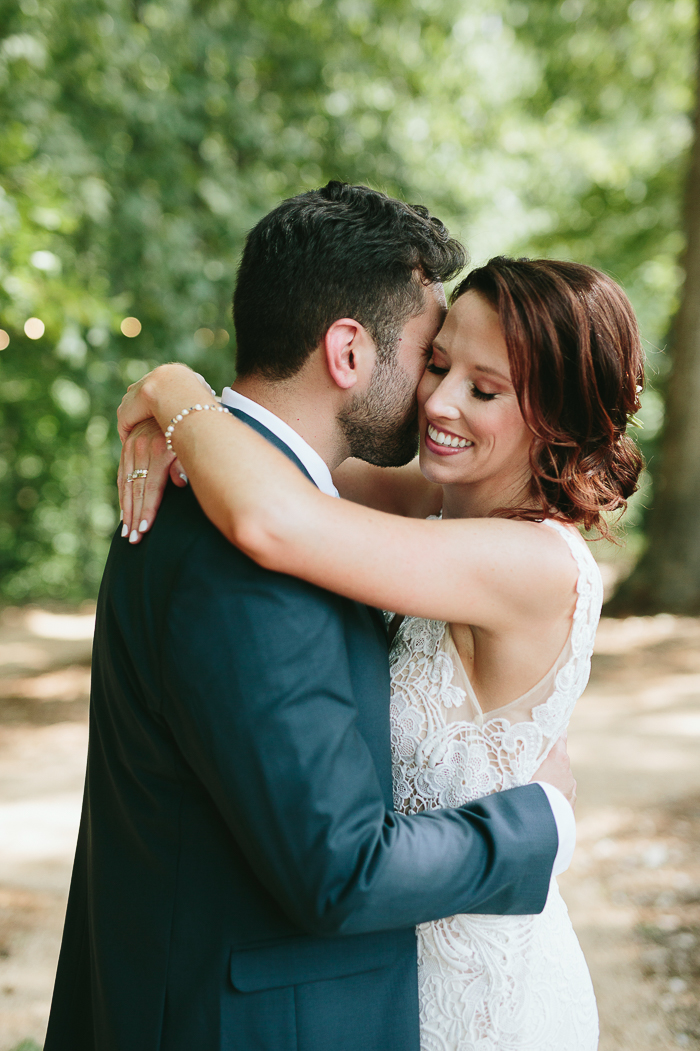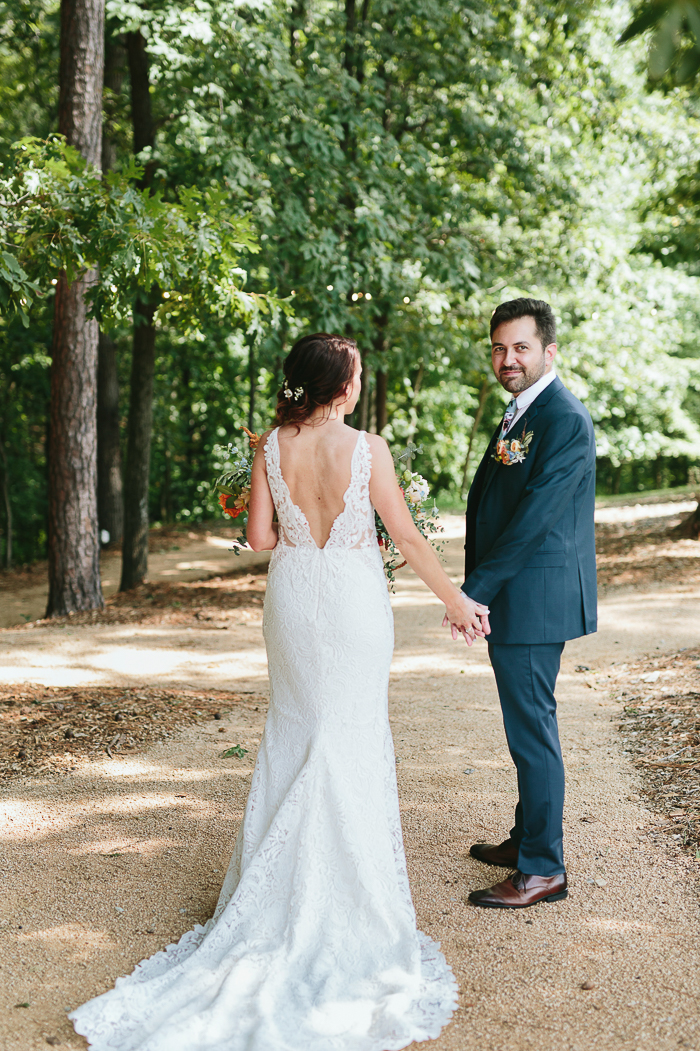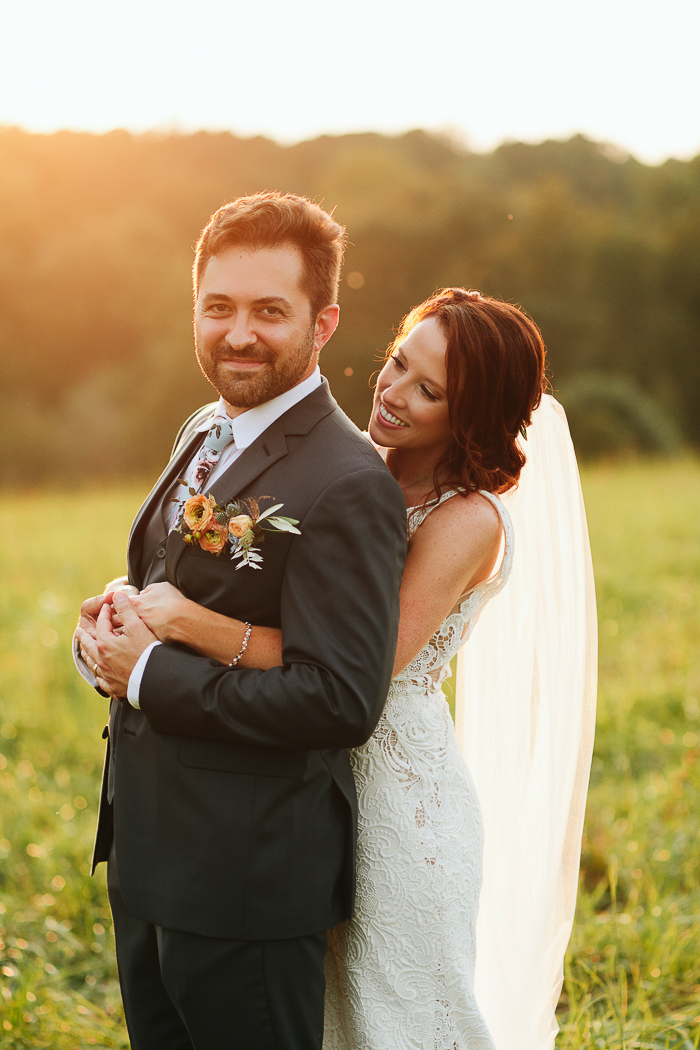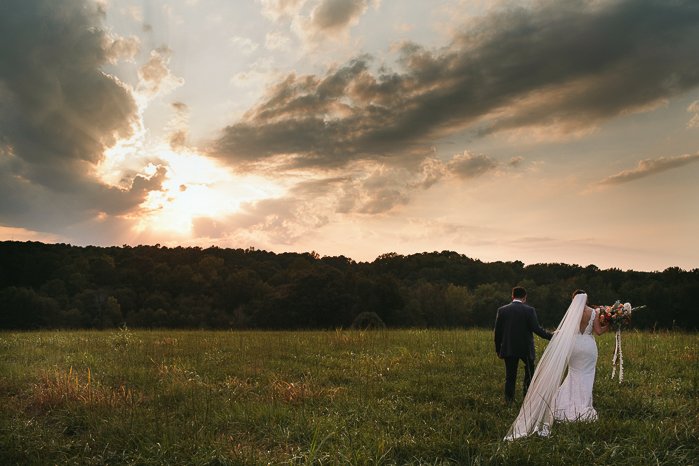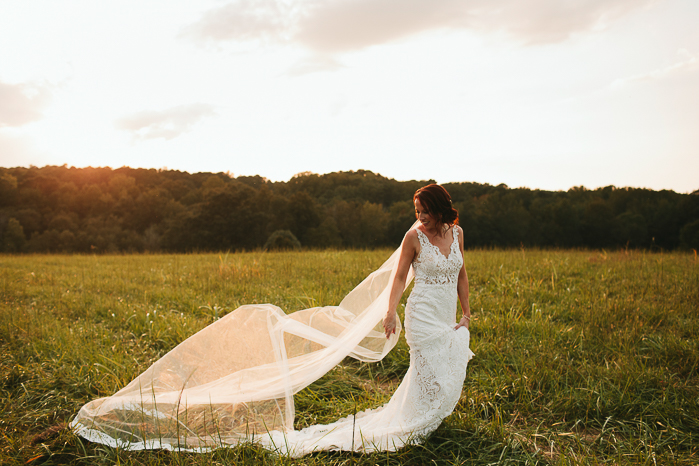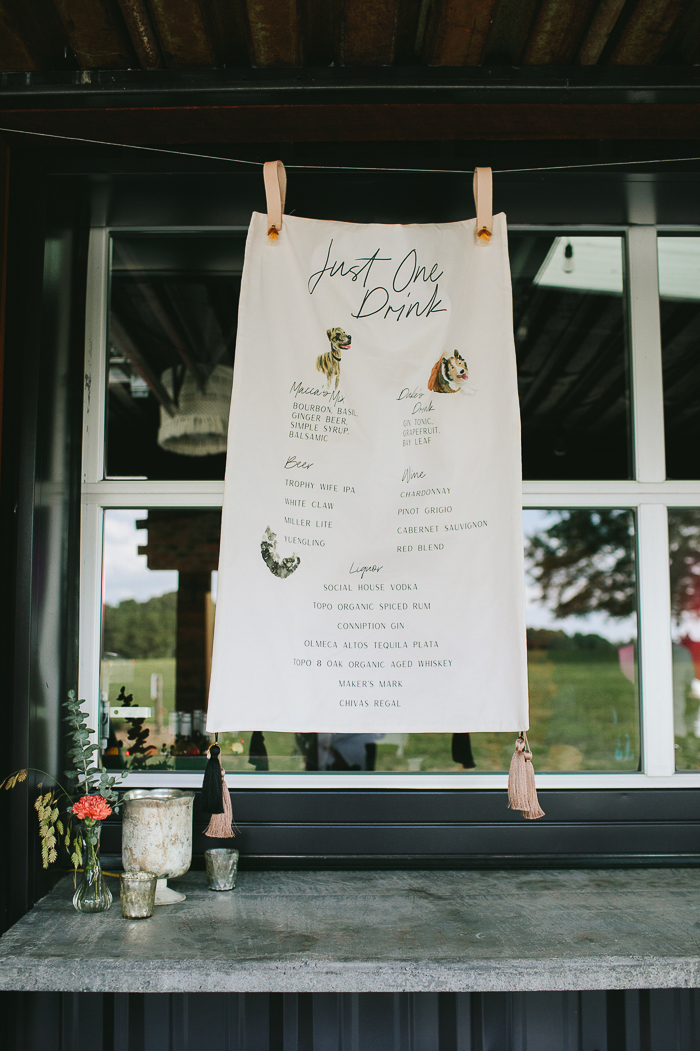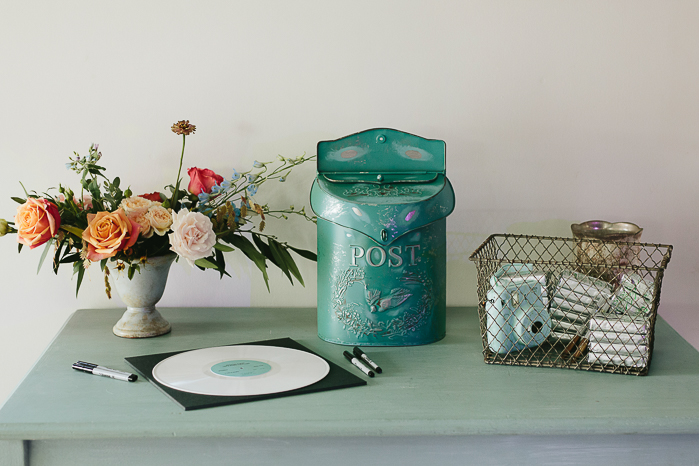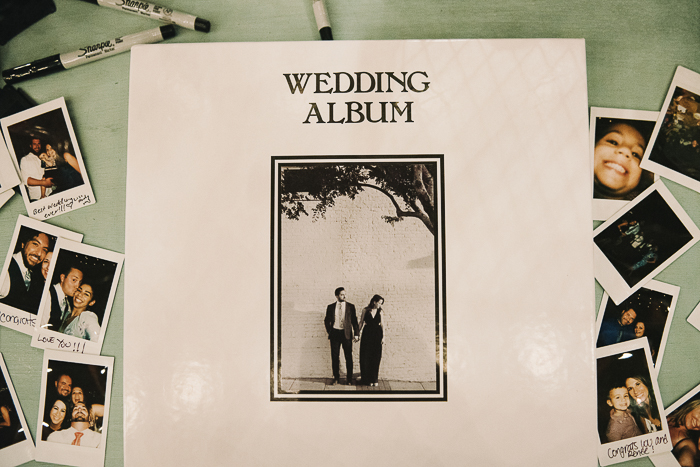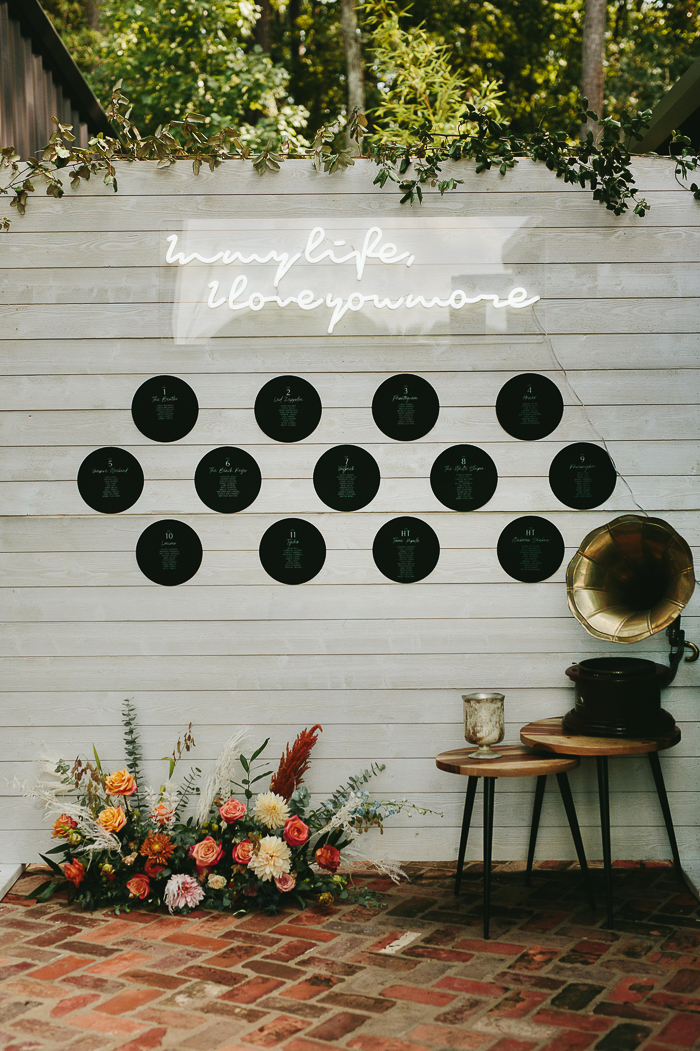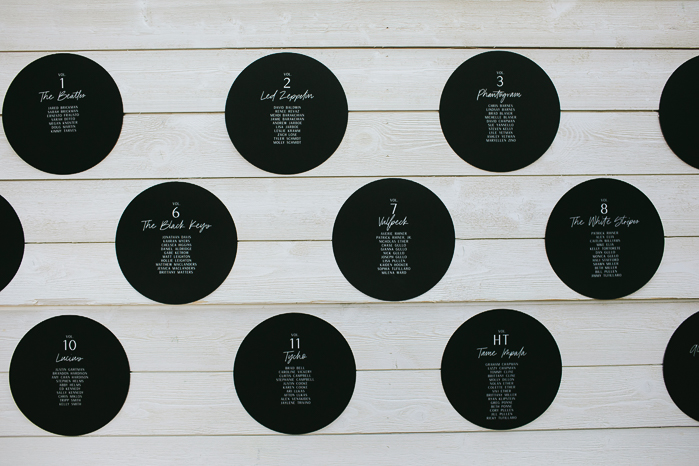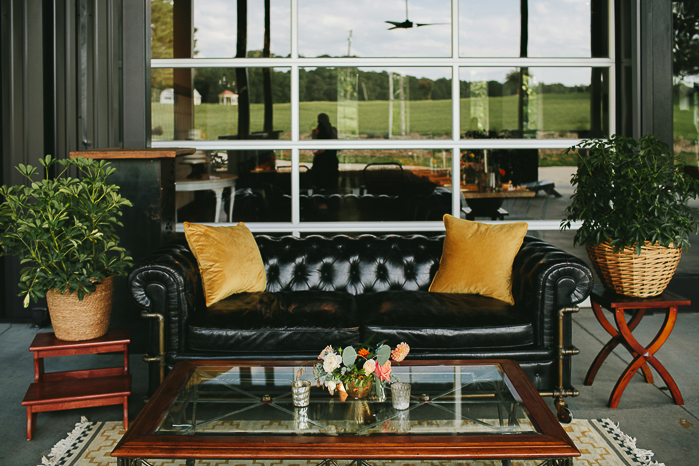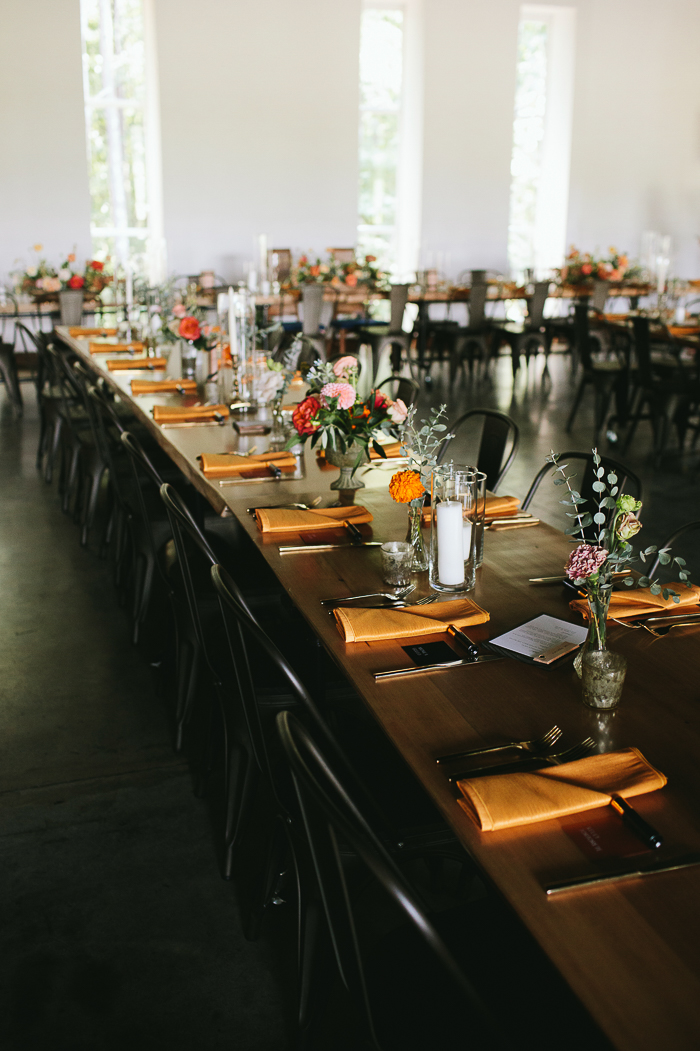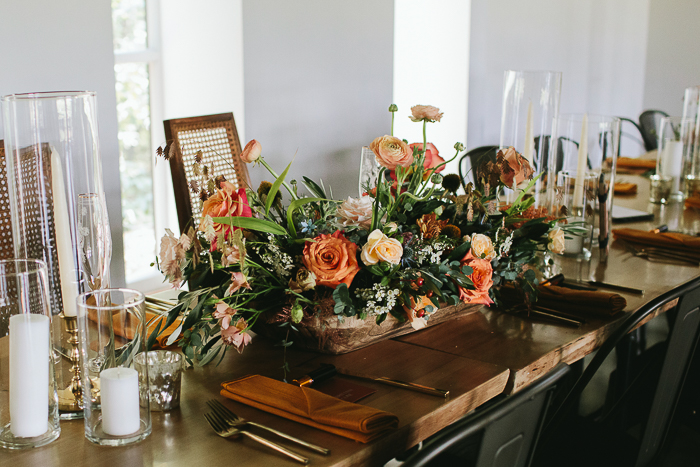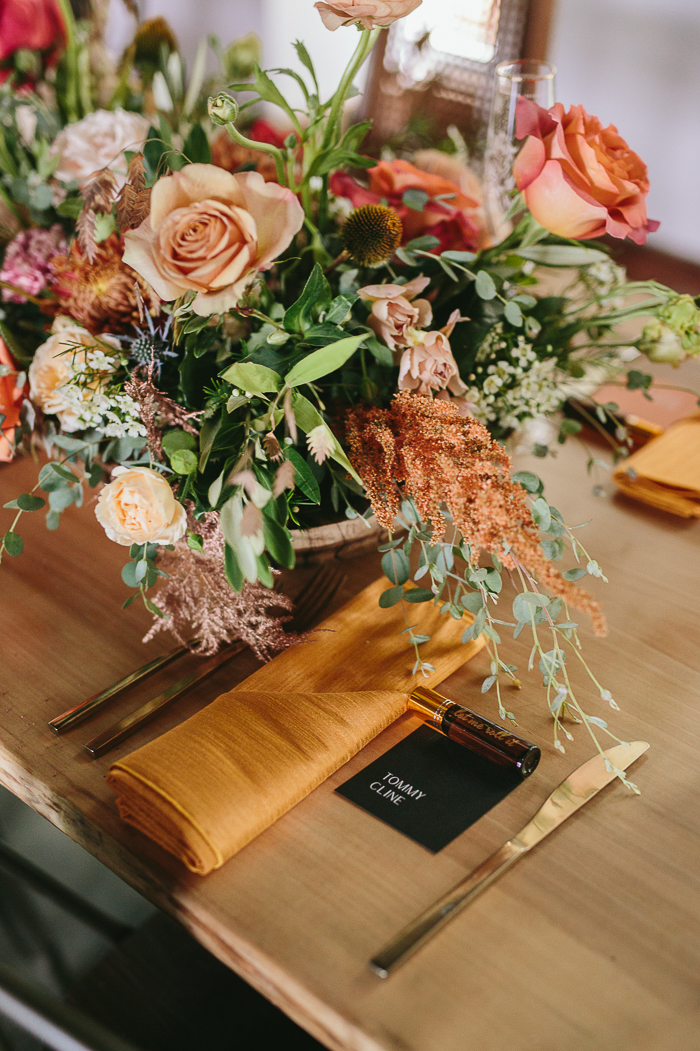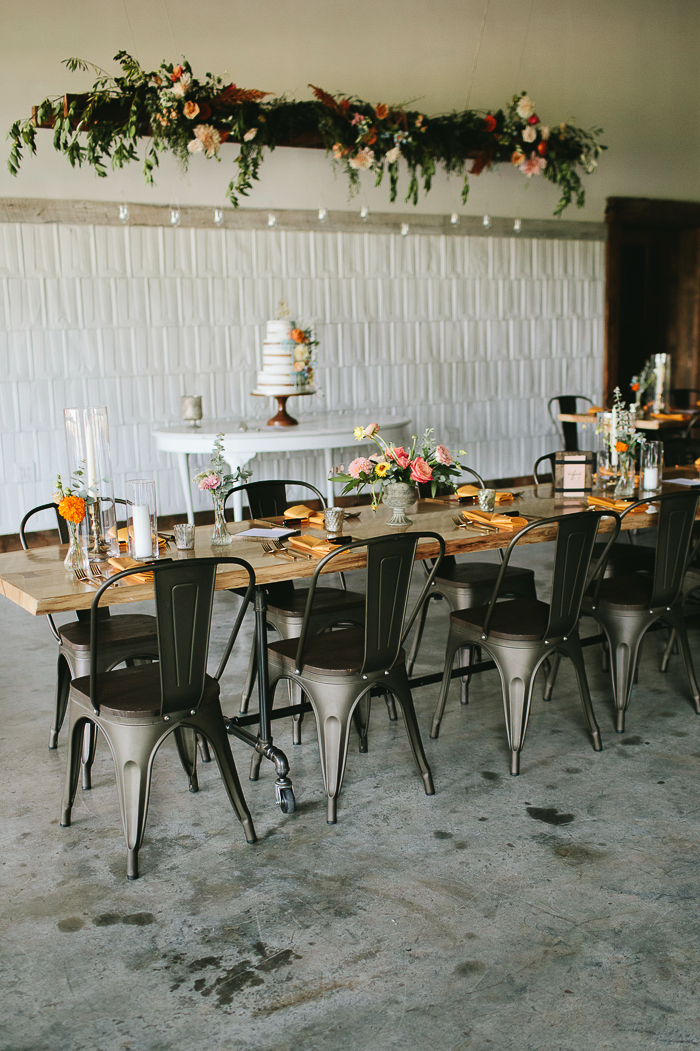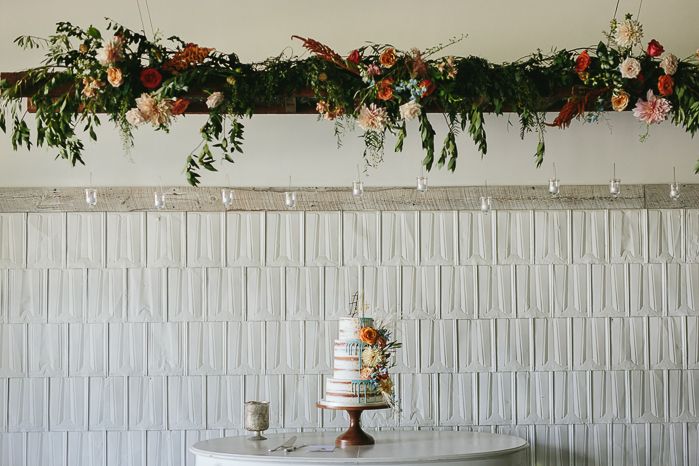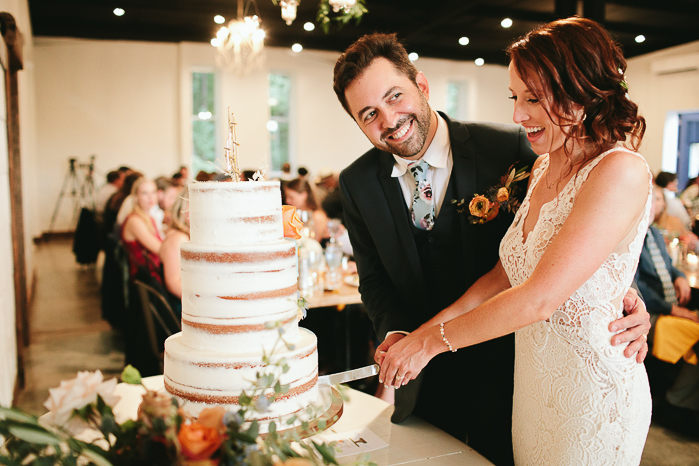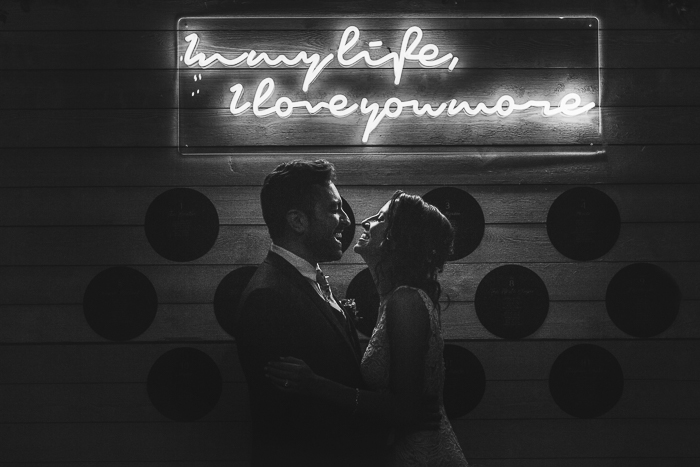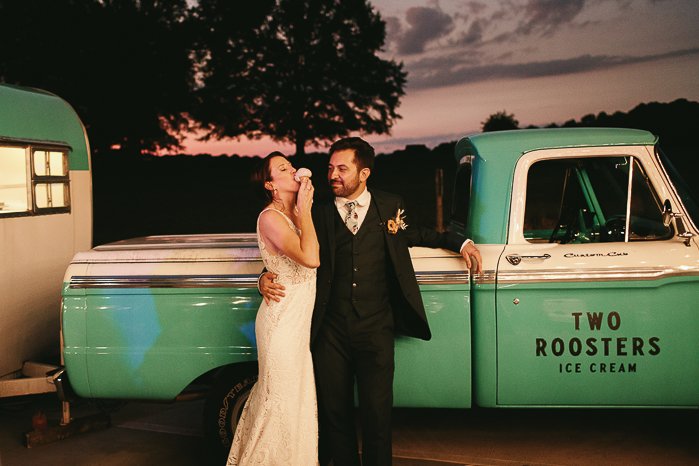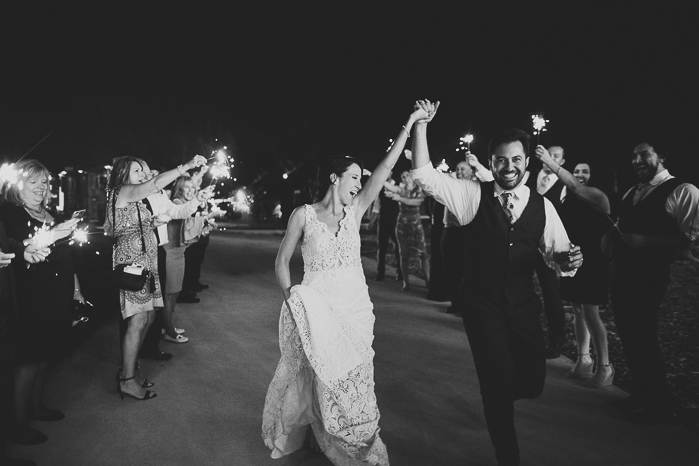 Congratulations again to Renée and Lou on their music-inspired wedding at The Meadows at Firefly Farm Preserve. We're so glad that Morning Wild Photography was there to capture it. If you're planning your own outdoor nuptials, check out these ten outdoor wedding color palettes.