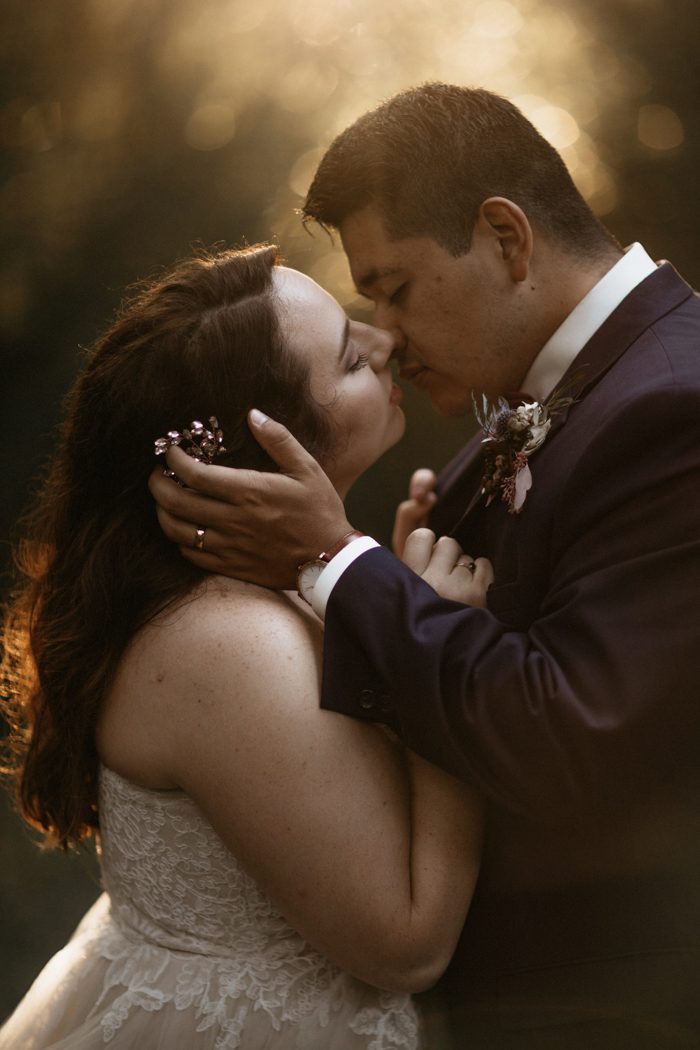 Shelbie and Andres had a beautifully emotional wedding at Rip Van Winkle Gardens. From Shelbie getting ready with her mom by her side, Shelbie and Andres exchanging letters in the rain, to exchanging vows, there were happy tears throughout the day! Thistle Company helped coordinate the wedding day and was there to solve any surprise that came up that day – cue umbrellas! After the pouring rain, Shelbie's updo quickly turned into loose flowy hair that complimented her whimsical Stella York wedding gown from Town & Country Bridal Boutique. No matter what happened, Shelbie and Andres didn't let the rain put a damper on their day! They rolled with the punches and focused on what was important: each other! September Company photographed every sweet, emotional, and rainy moment, and it couldn't have turned out any more perfect.
The Couple:
Shelbie and Andres
The Wedding:
Rip Van Winkle Gardens, New Iberia, Louisiana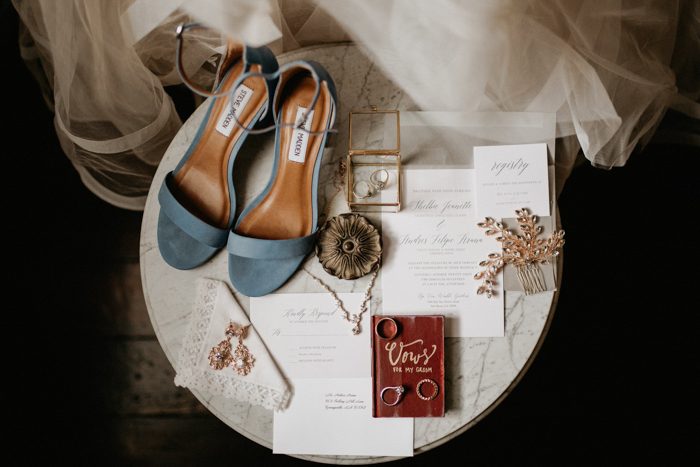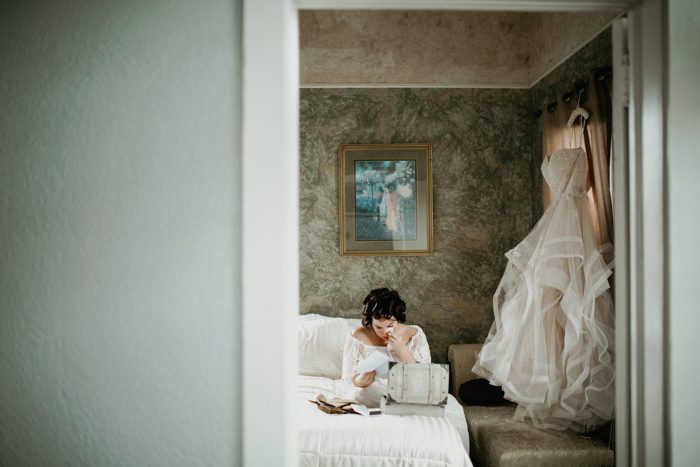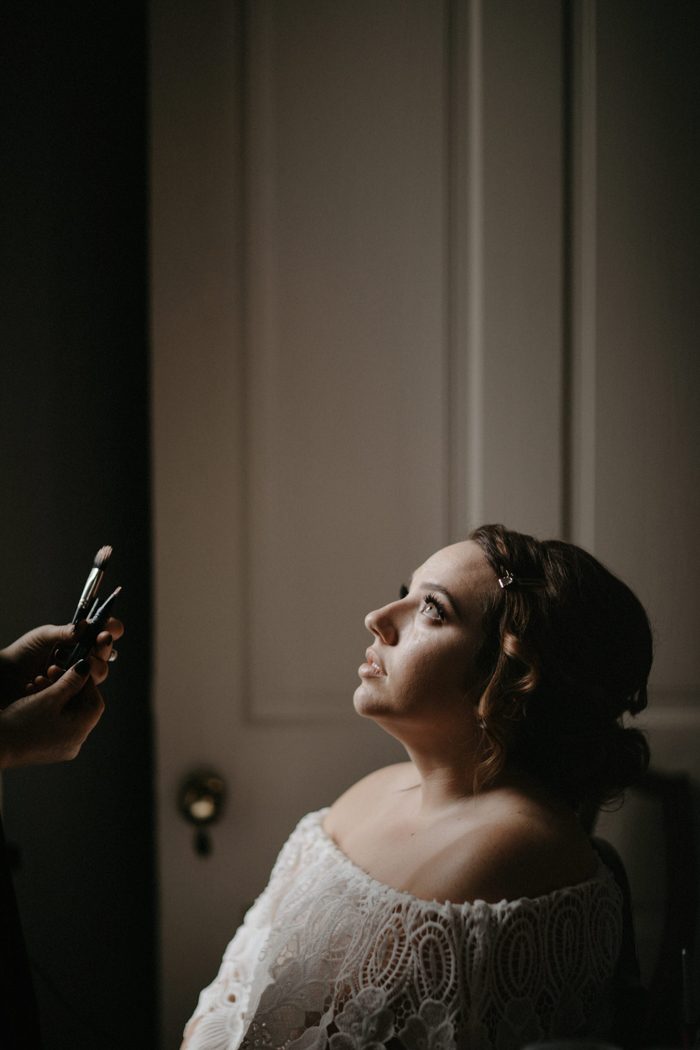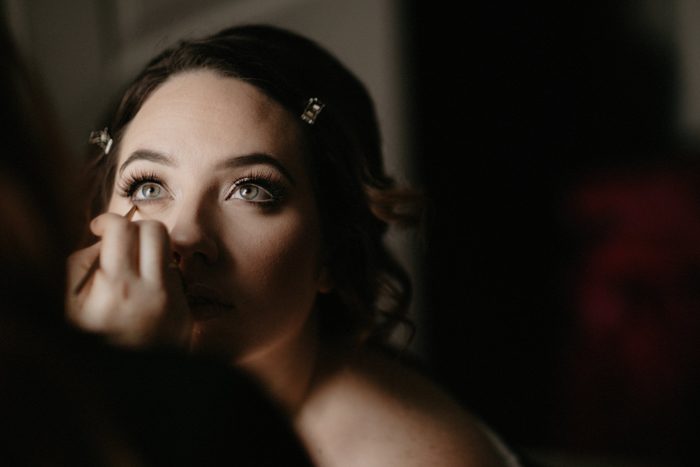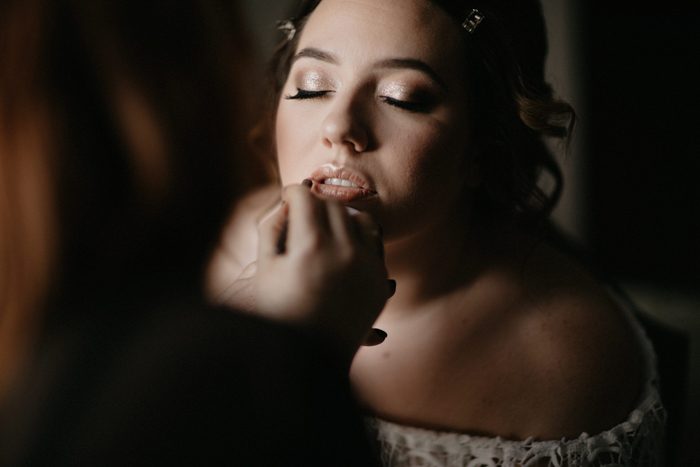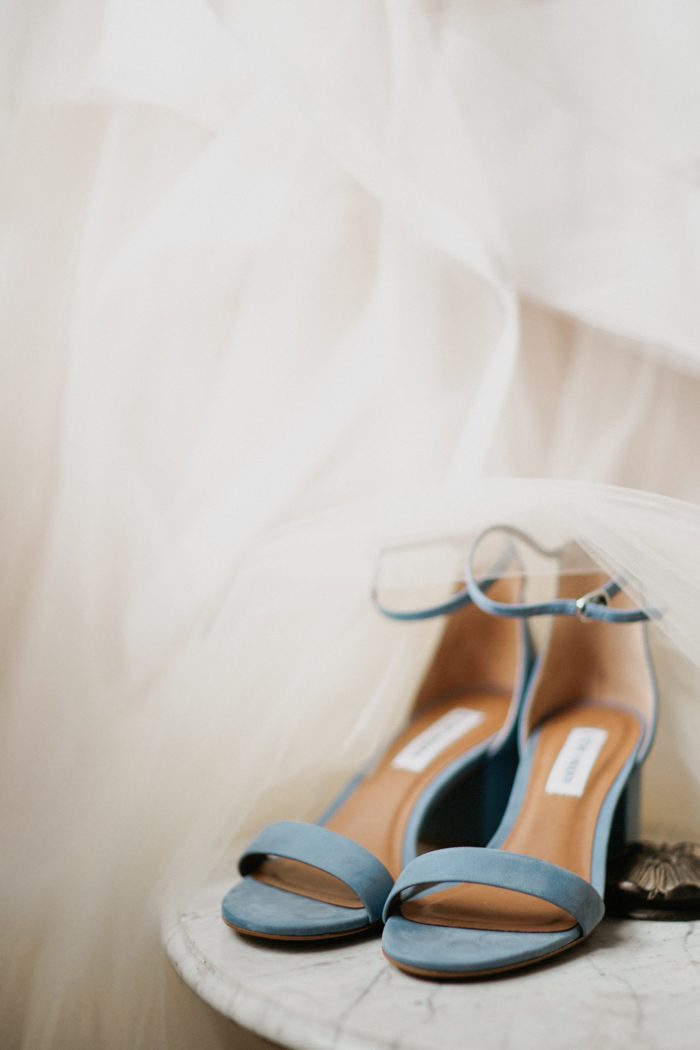 SHOP THIS POST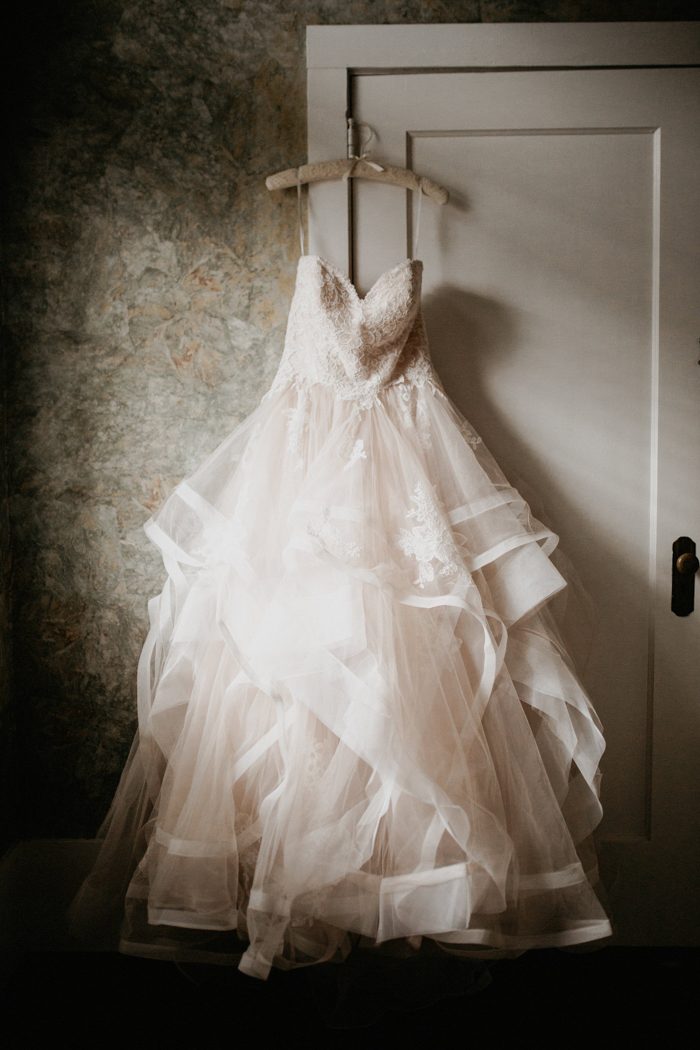 When planning what I would wear, I knew I wanted my look to be romantic and whimsical. I wanted something nontraditional for my dress and when I tried on my dress, I fell in love with the color. It was the very first dress I tried on.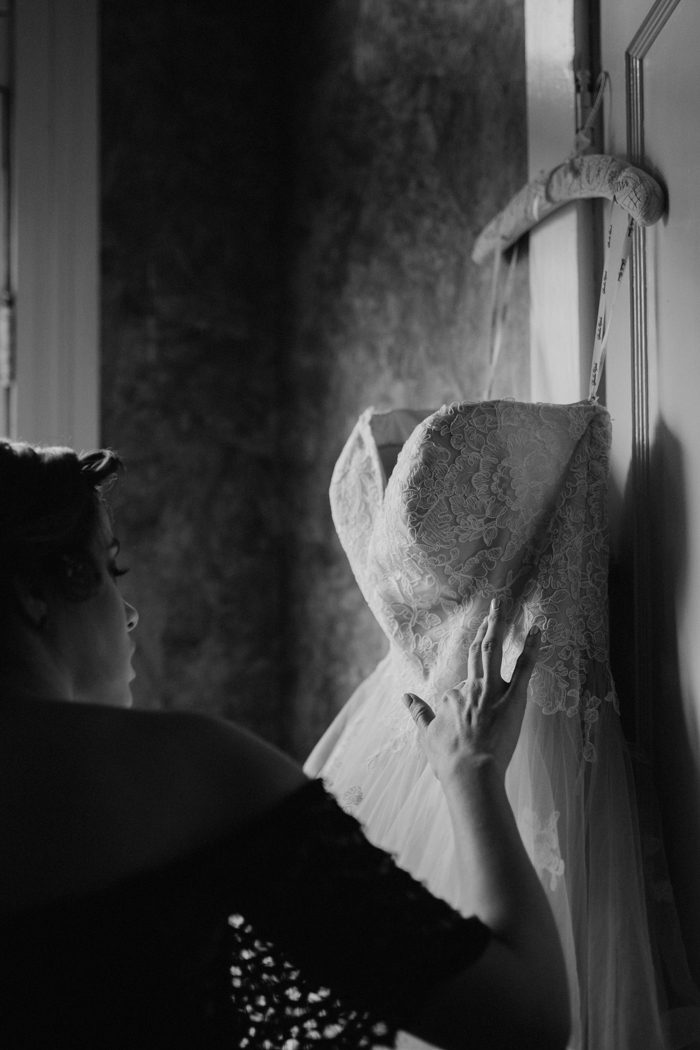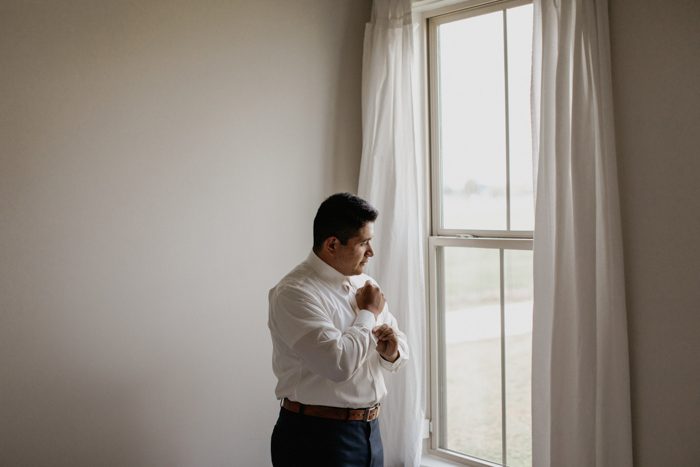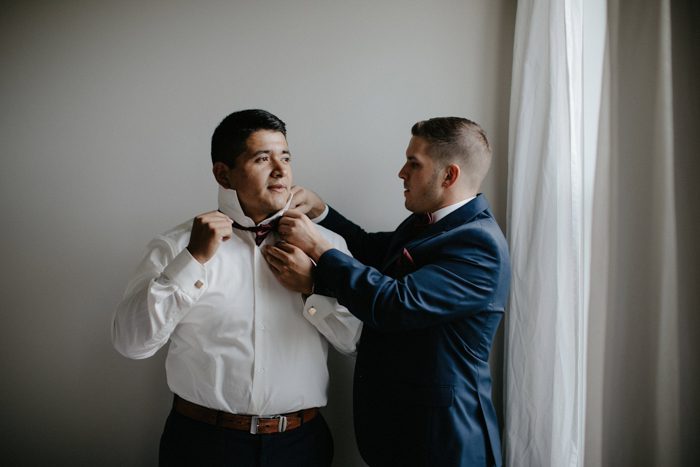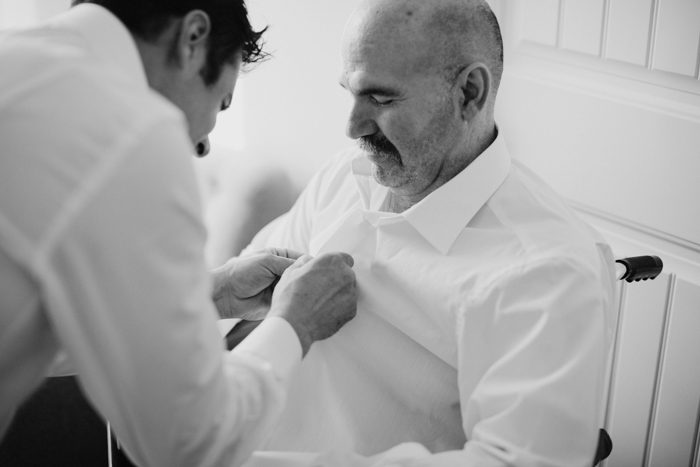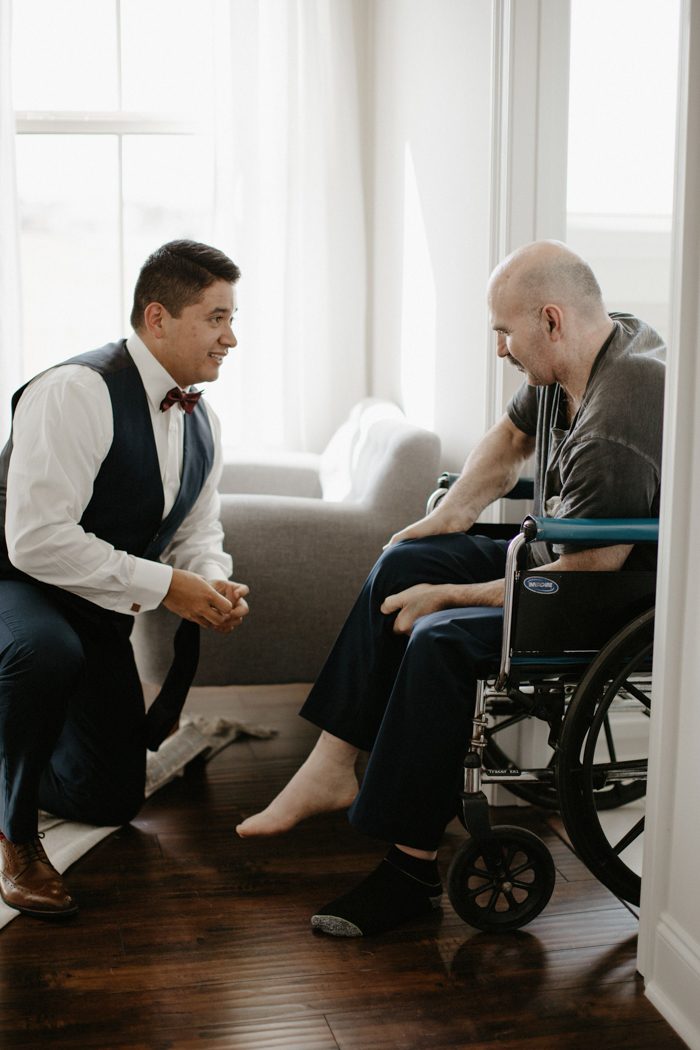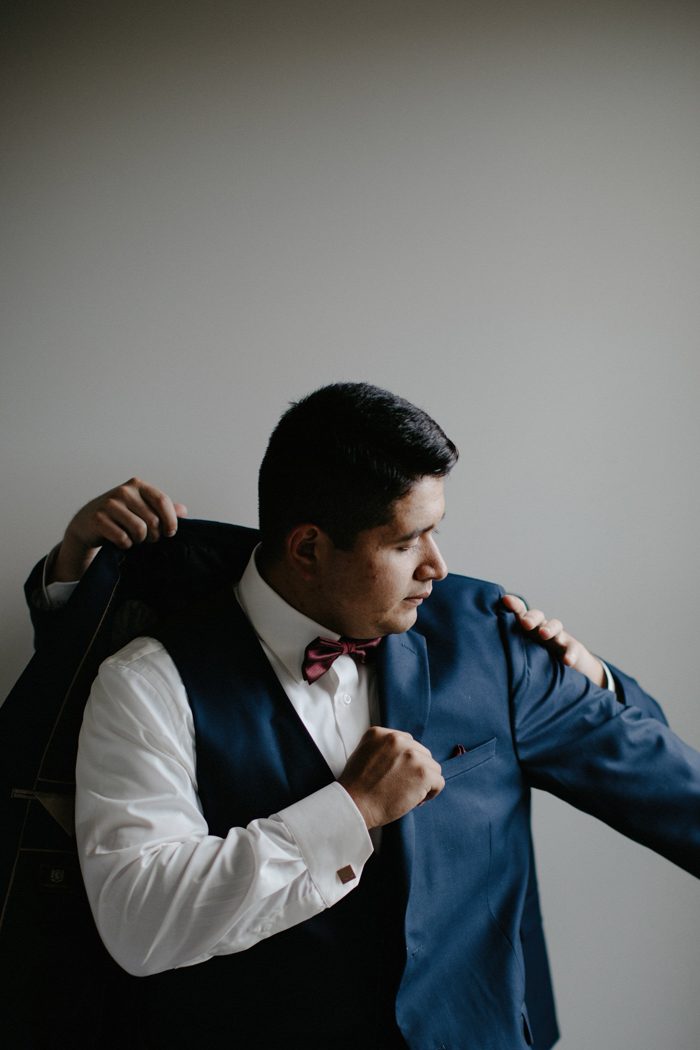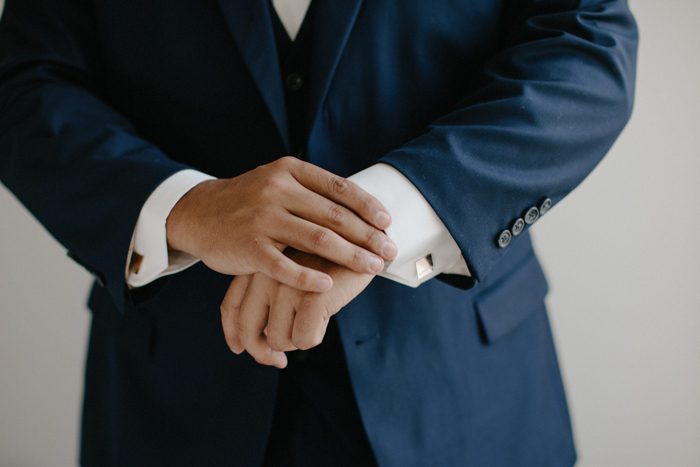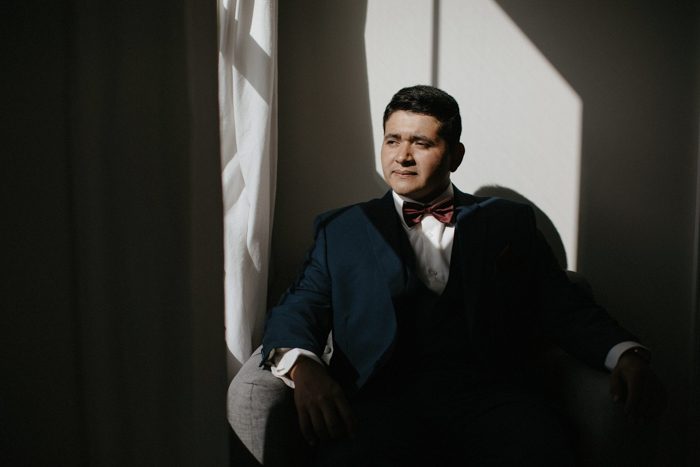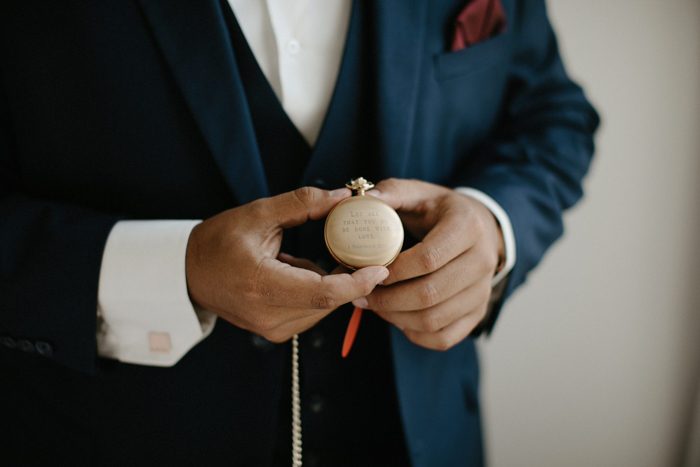 The groom was gifted a customized Charles-Hubert open-faced pocket watch engraved with the scripture "Let all that you do be done in love" with a photo of his late grandfather on the inside.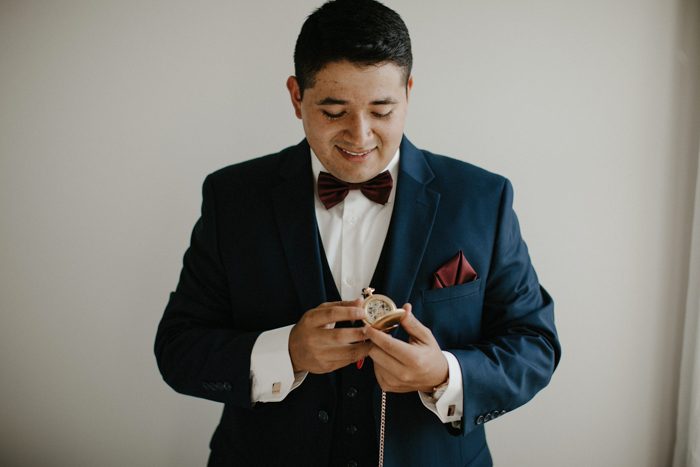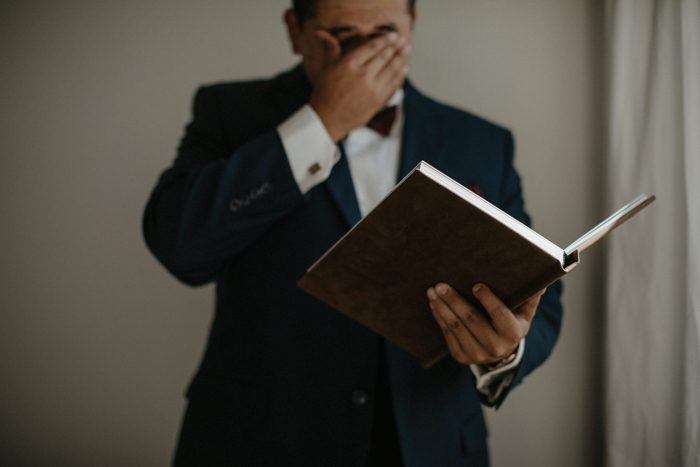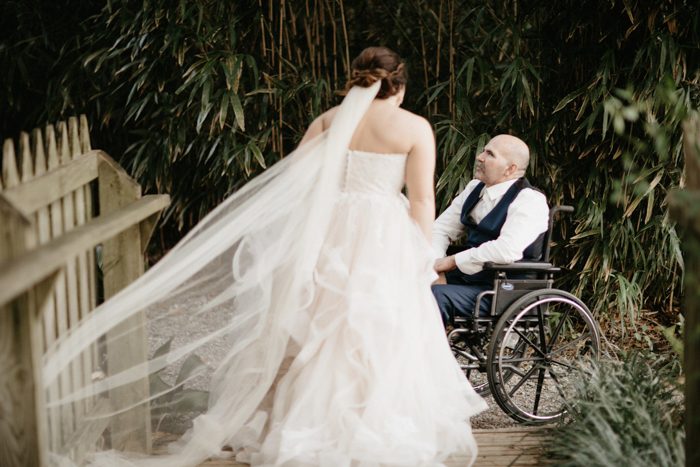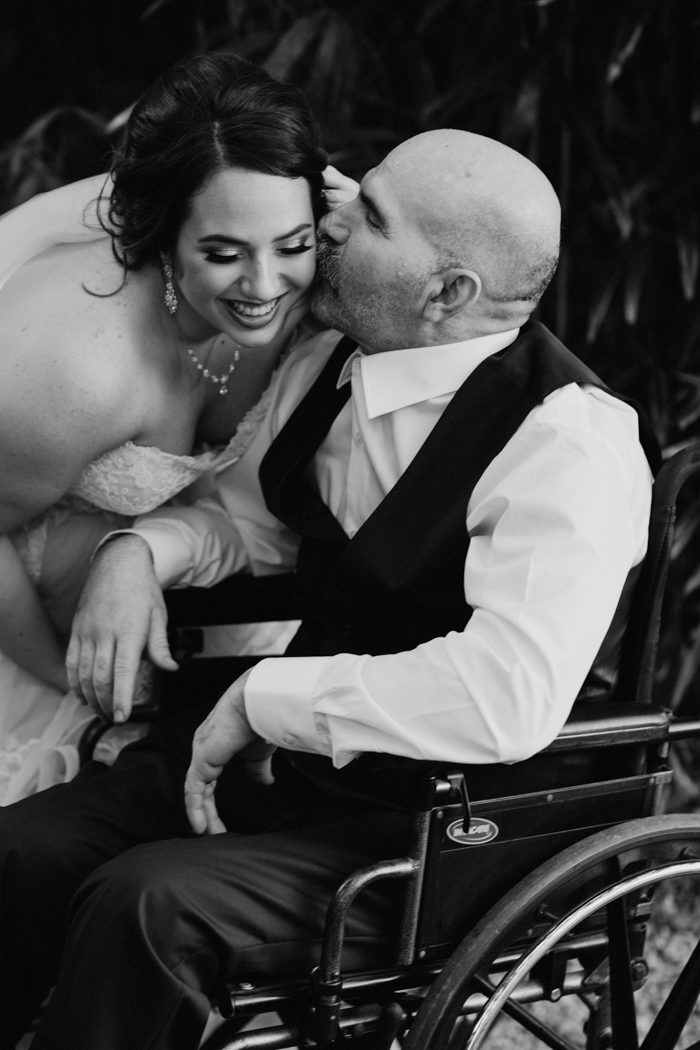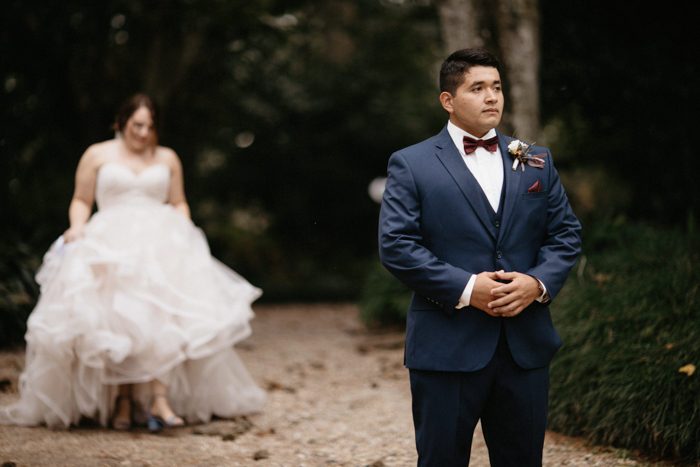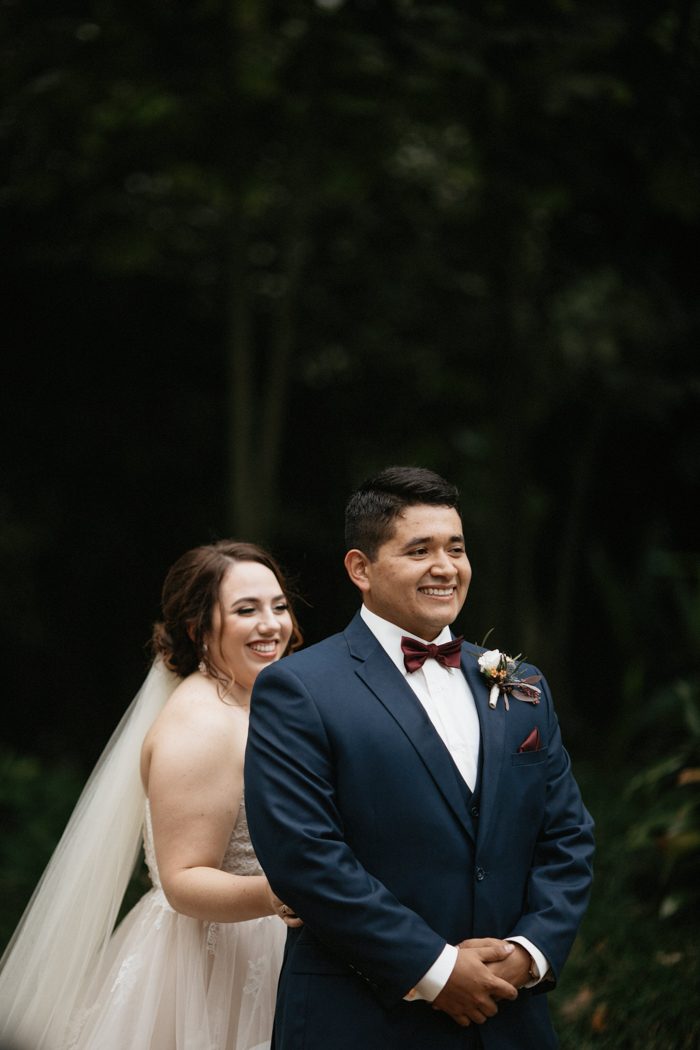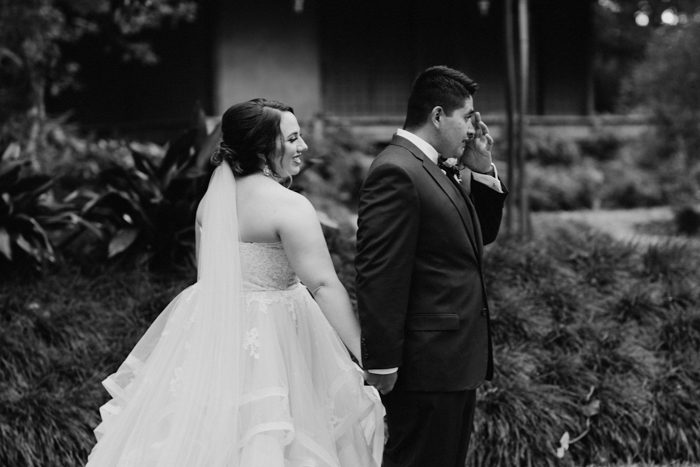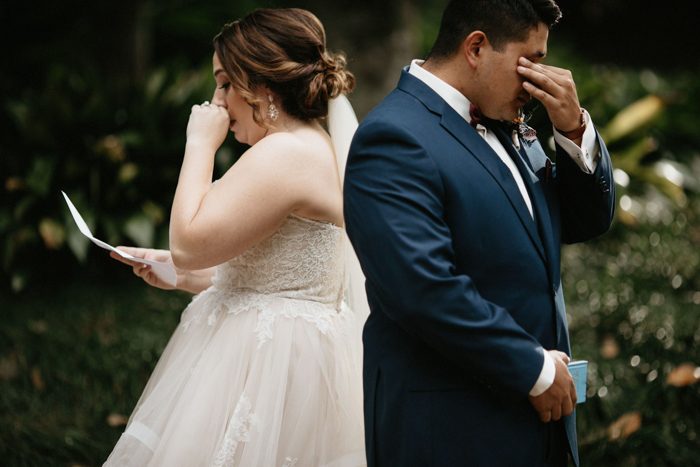 The most memorable part of the day was reading our letters to each other before the ceremony. We both wanted our first time seeing each other to be when I walked down the aisle, so our photographers came up with the idea to read our letters back to back. It's not something I would have thought of, and I'm so glad they recommended it. We were able to talk to each other in private before our ceremony and the emotions in that moment were so raw.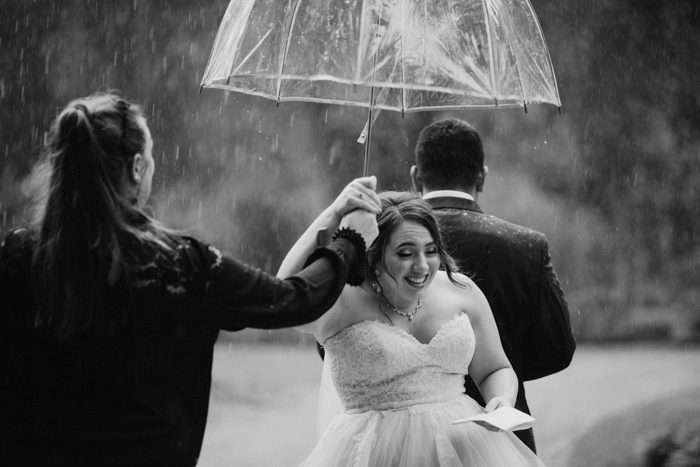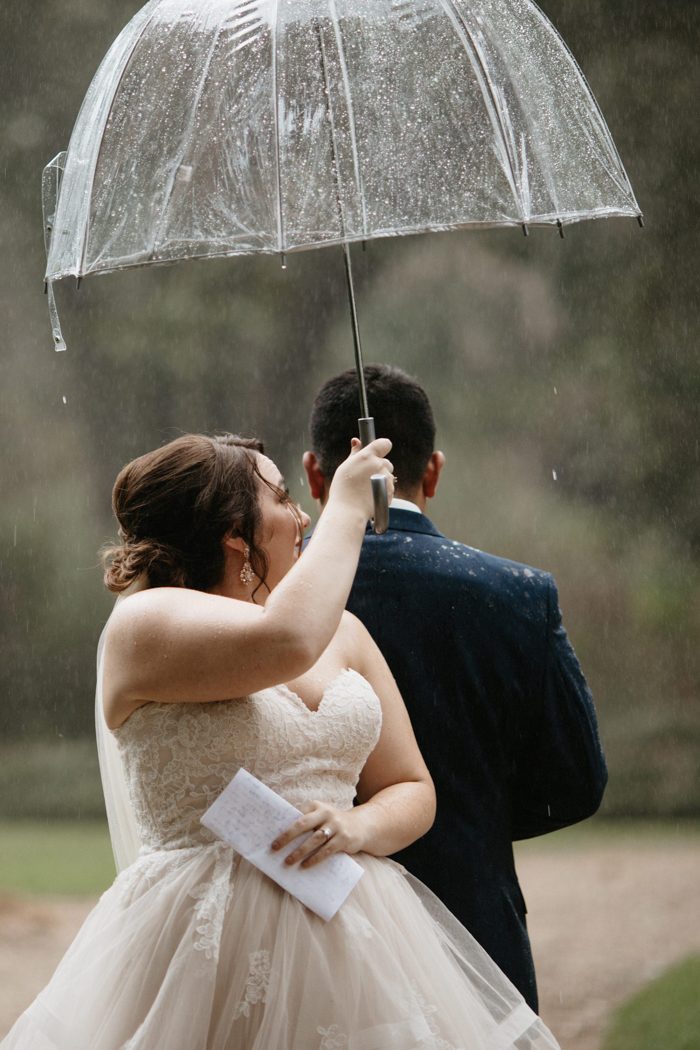 If I could give any advice, it would be to embrace the imperfections and to not forget that you're marrying the love of your life. Rain was the least of our worries. My hair fell from being rained on, I cried a lot of my makeup off, and nothing in the world mattered other than saying "I do". We embraced the happy tears and allowed ourselves to feel every emotion, being 100% vulnerable with each other and our loved ones.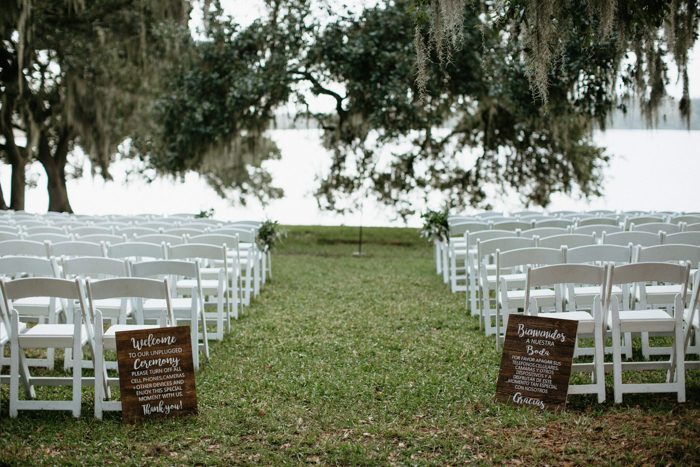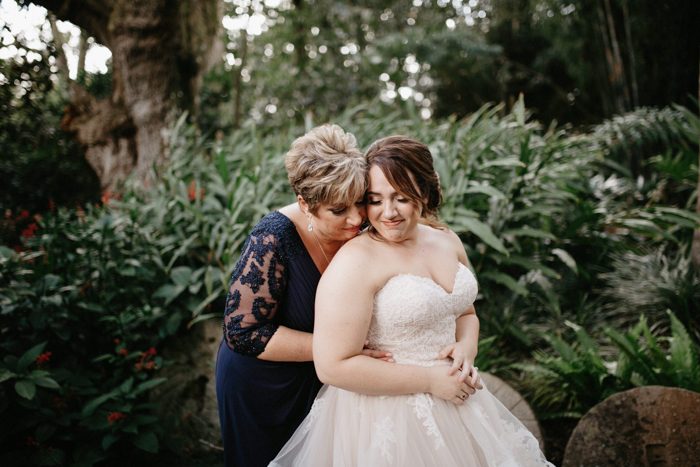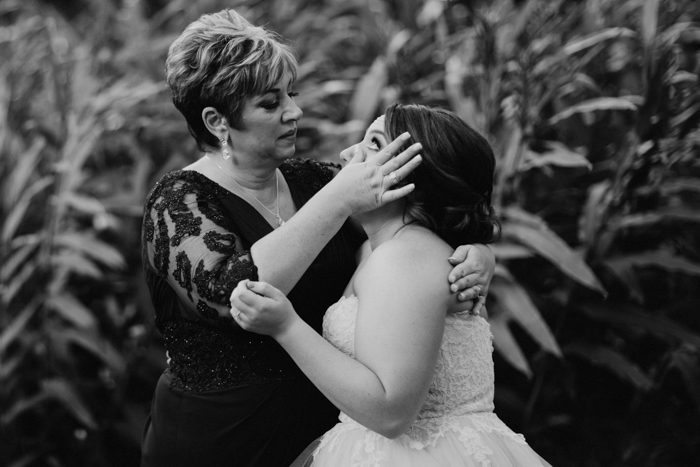 When you plan a garden wedding, you take the risk of having rain involved, especially in South Louisiana. We monitored the weather the whole week of our wedding and we prayed that it would miss us. While Andres and I were reading our letters to each other, it began to pour. We both got drenched before our ceremony. It kept thundering and 20 minutes before I walked down the aisle the rain stopped completely long enough for us to say our "I dos". Nothing else mattered in the world than marrying the man of my dreams, rain or shine.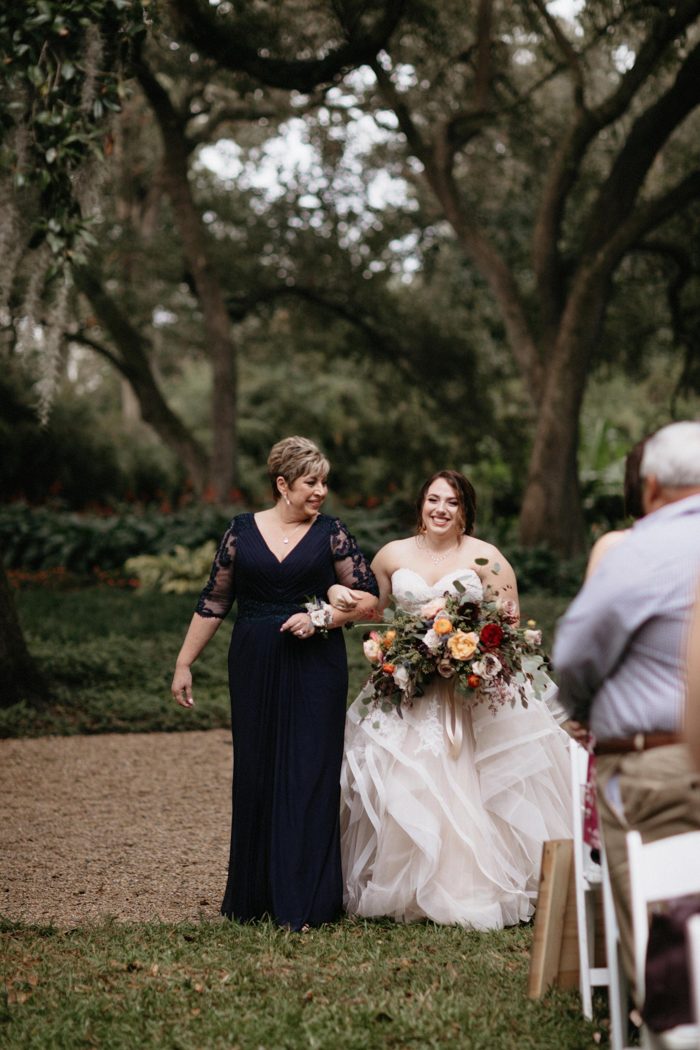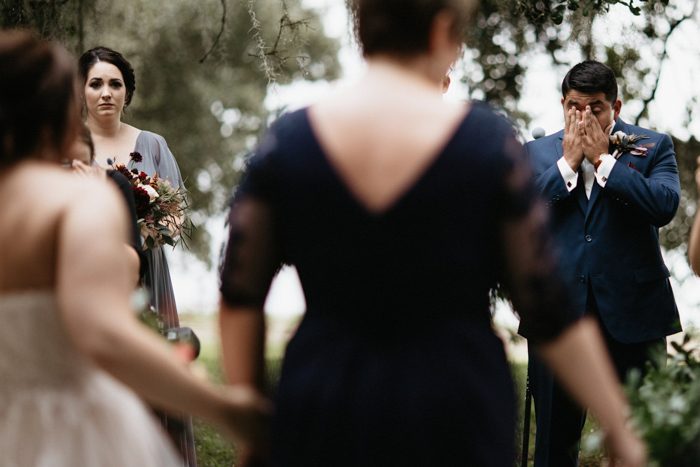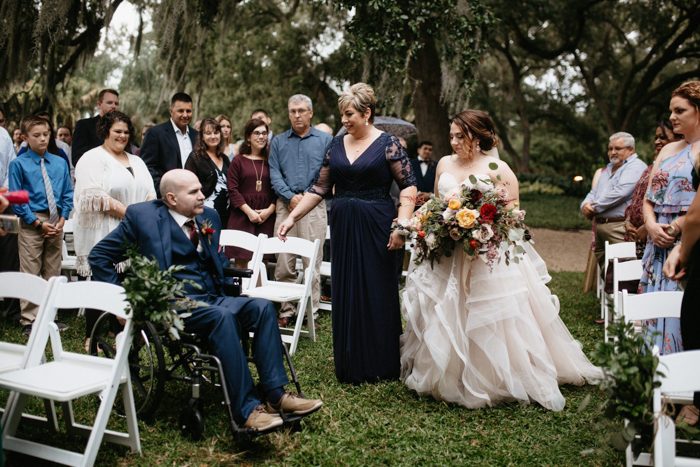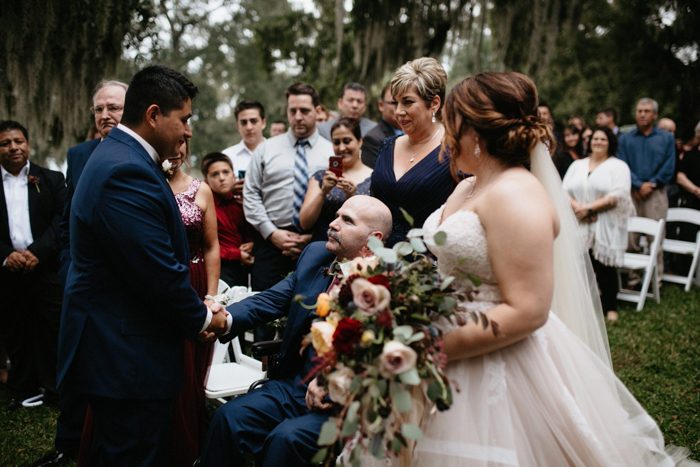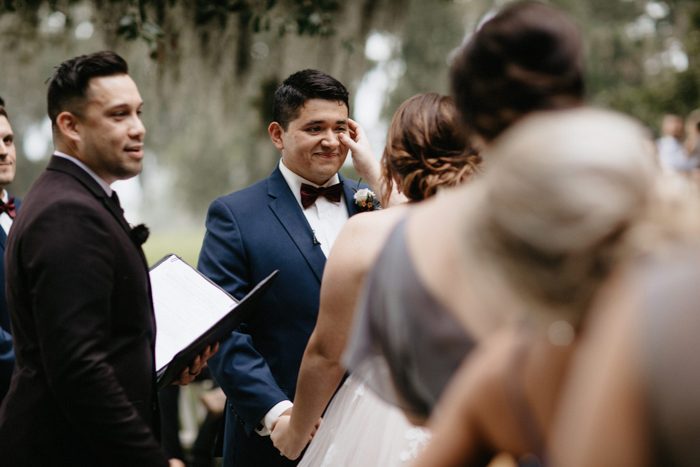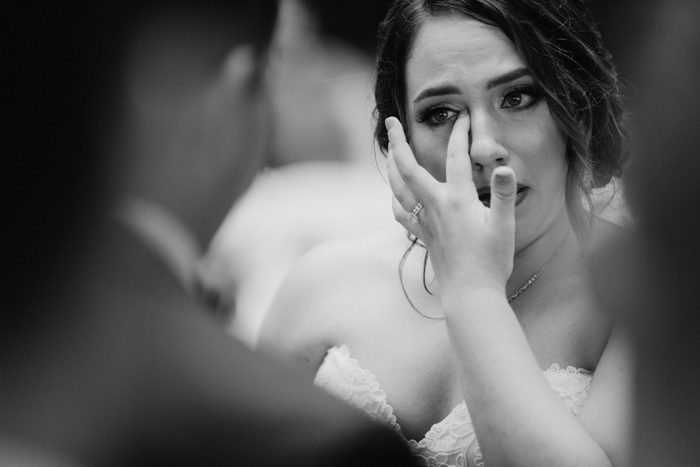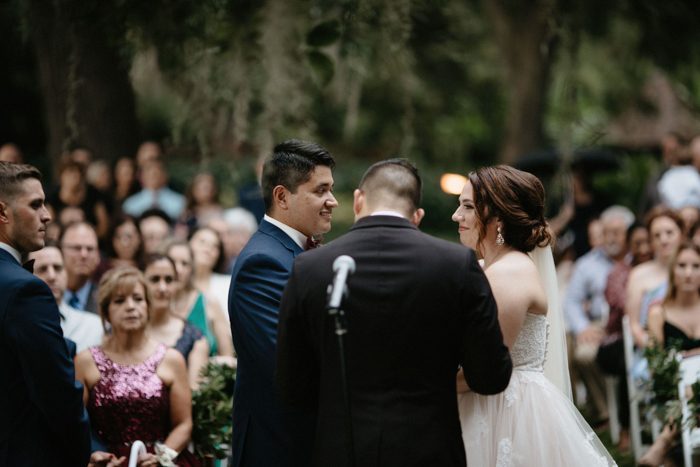 The most important part of our day was for it to be really personal. We wanted it to fully and whole-heartedly be a day about us while celebrating with our closest friends and family in all the details, from the Colombian coffee that was served, to the pastor that married us who has been a part of our lives for 12 years. Being fully present and planning out time to enjoy our day to the fullest with all of our closest friends and family was important.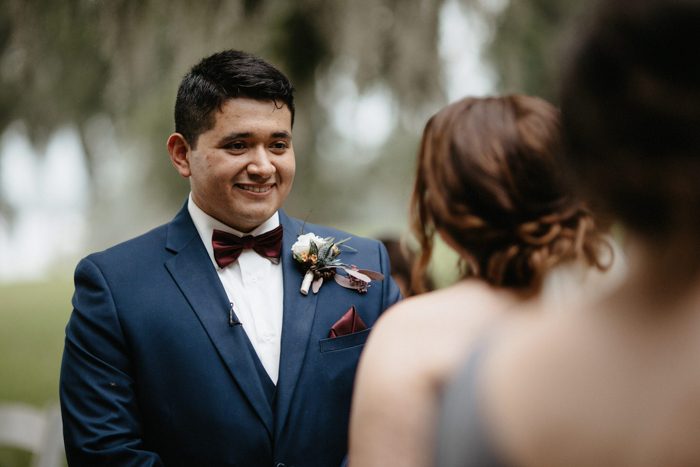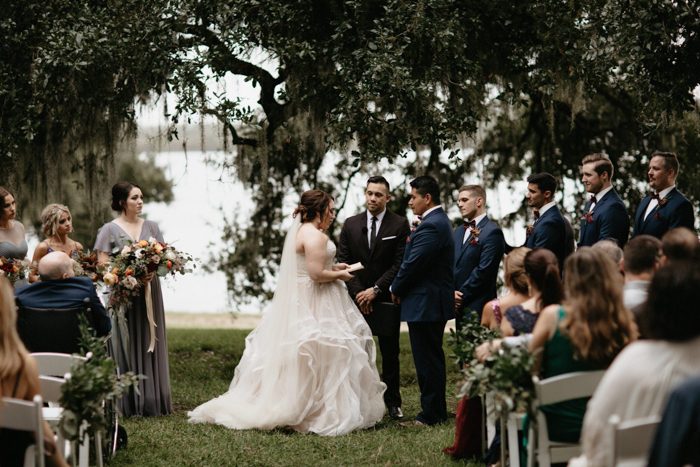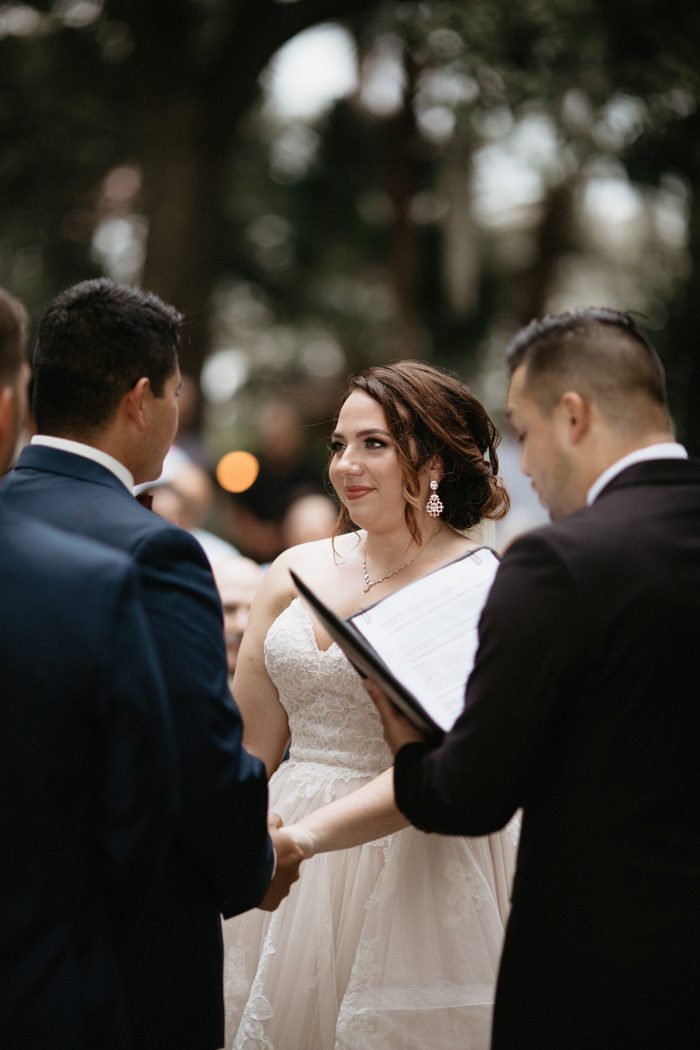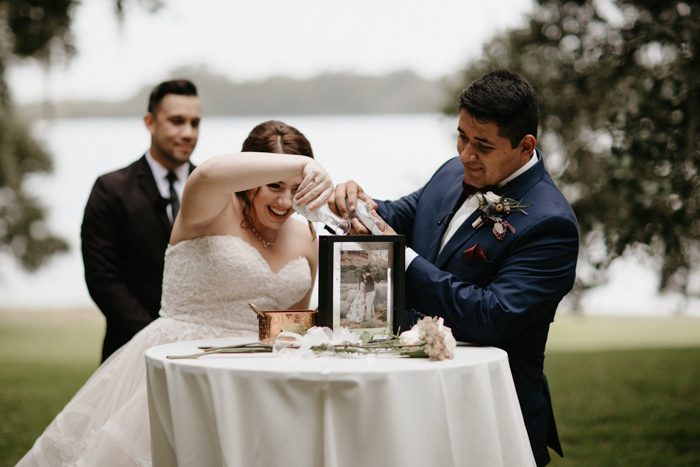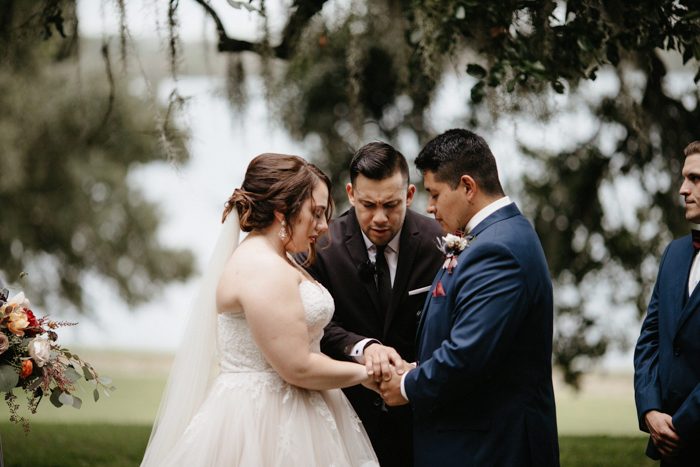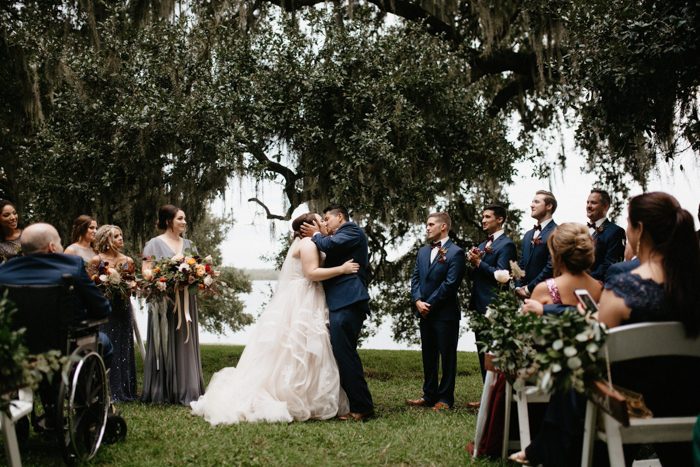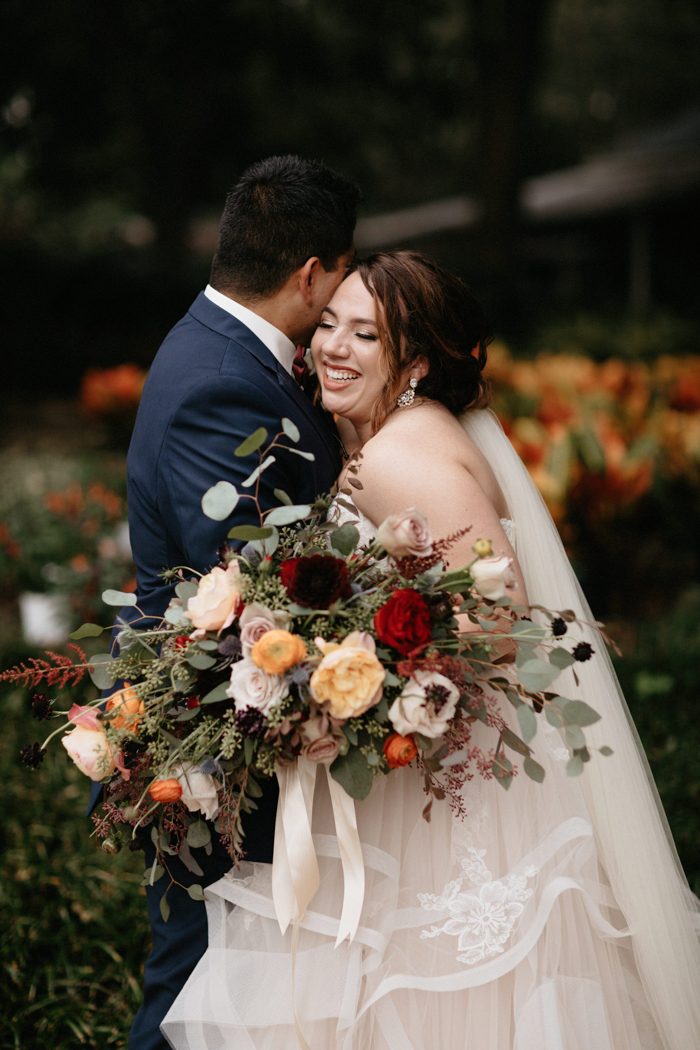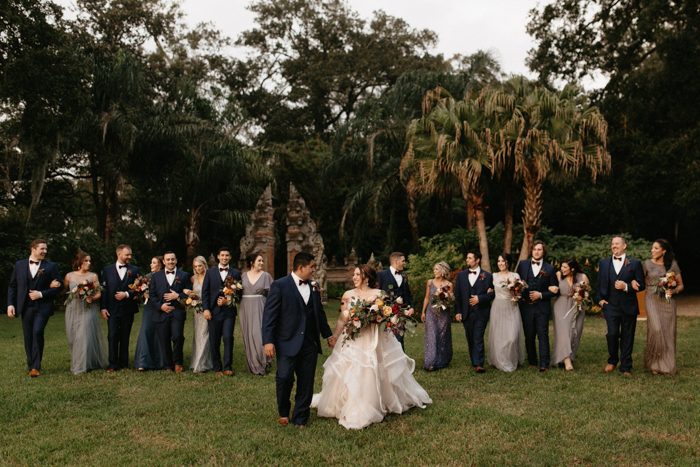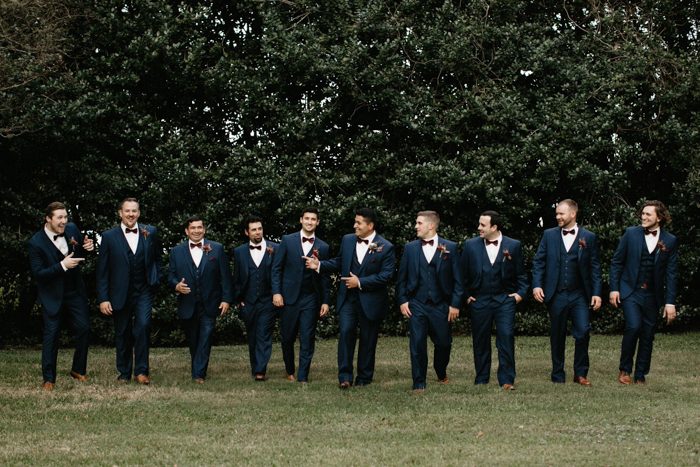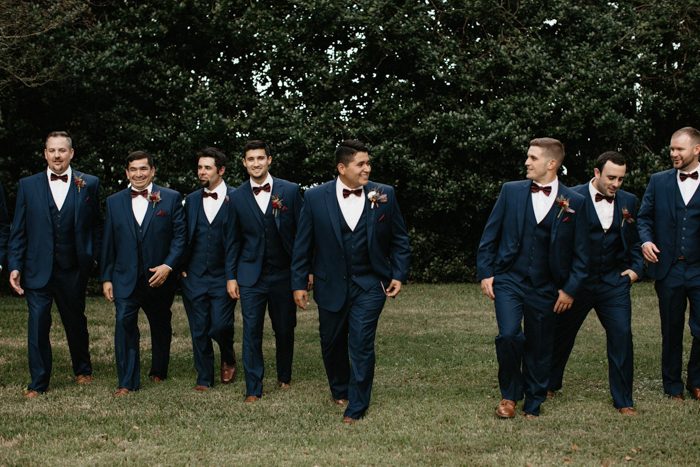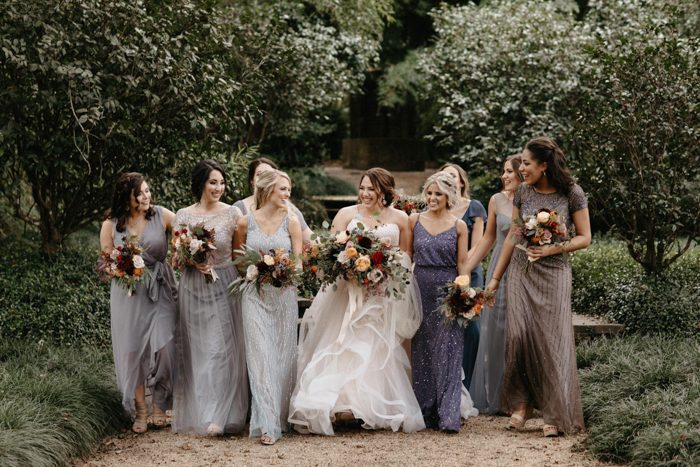 The bridesmaids all selected their own dresses in different shades of blue and gray. I'm not a fan of traditional bridesmaids dresses and I wanted the girls to all feel confident in whatever dress they decided on!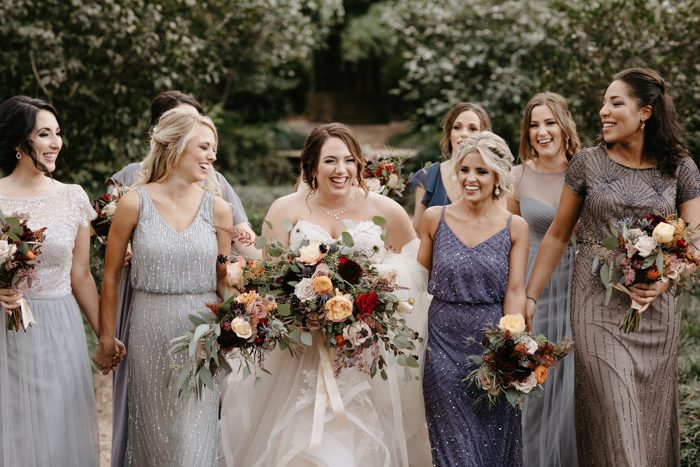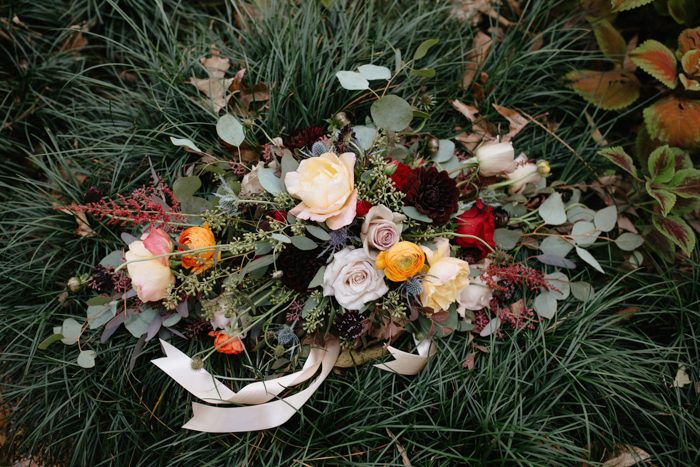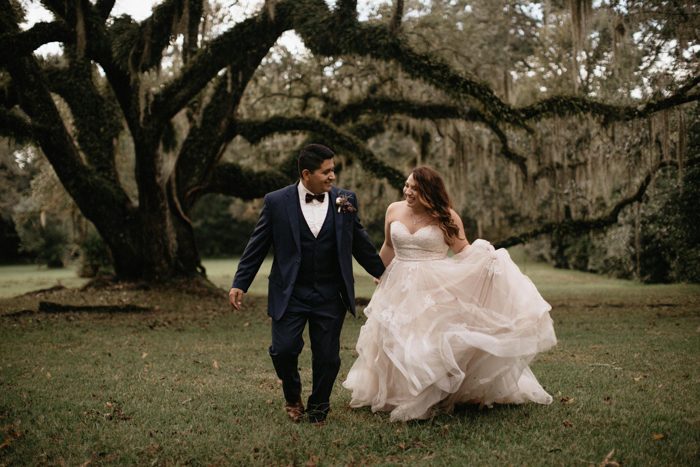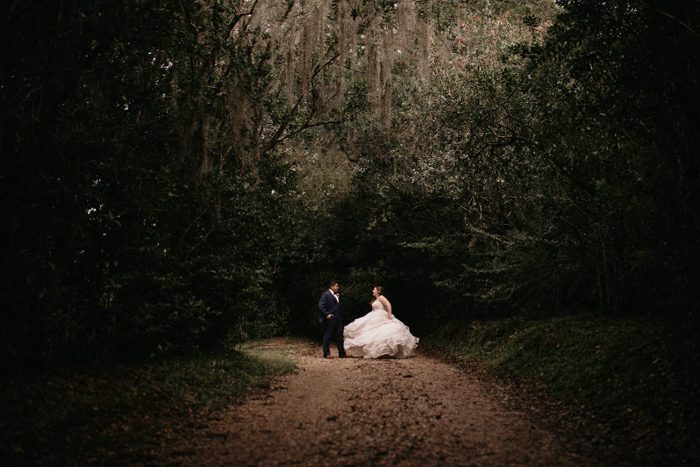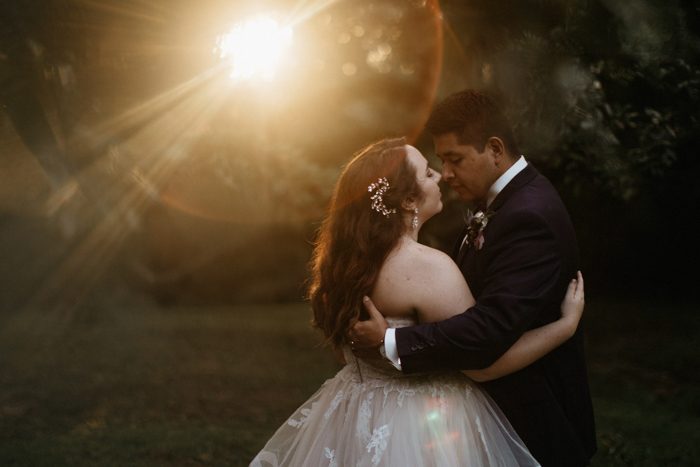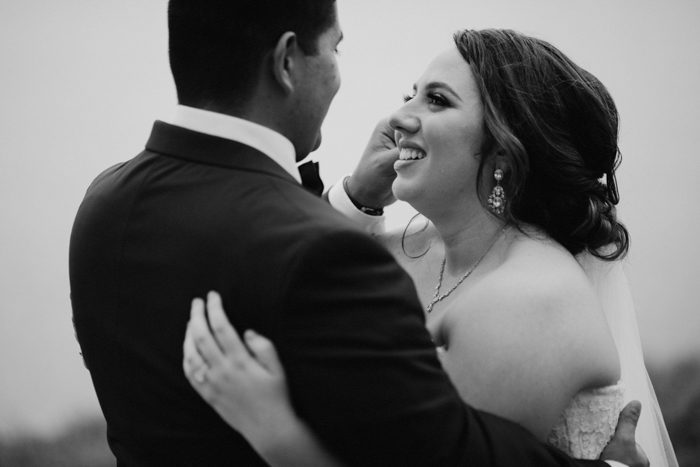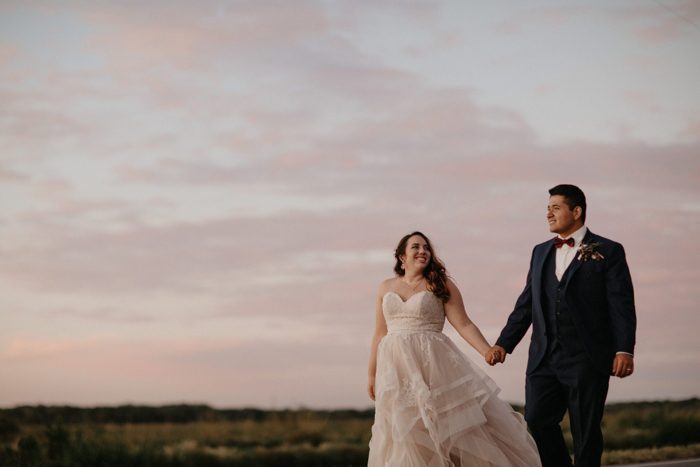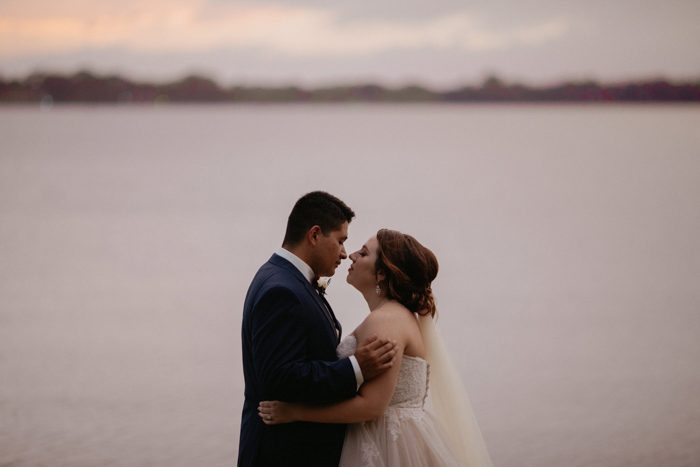 Our wedding photographers became dear friends of ours throughout our planning process. Several times throughout the day we shared sentimental moments together where they shared words of affection for us. No matter what unexpected events (rain…lots of rain) showed up, they were positive, encouraging, and the feeling of being a "client" was nowhere in sight. I could never trust two individuals more to capture our wedding day. They rolled with the punches and rather than creating moments, they captured the ones that were already happening!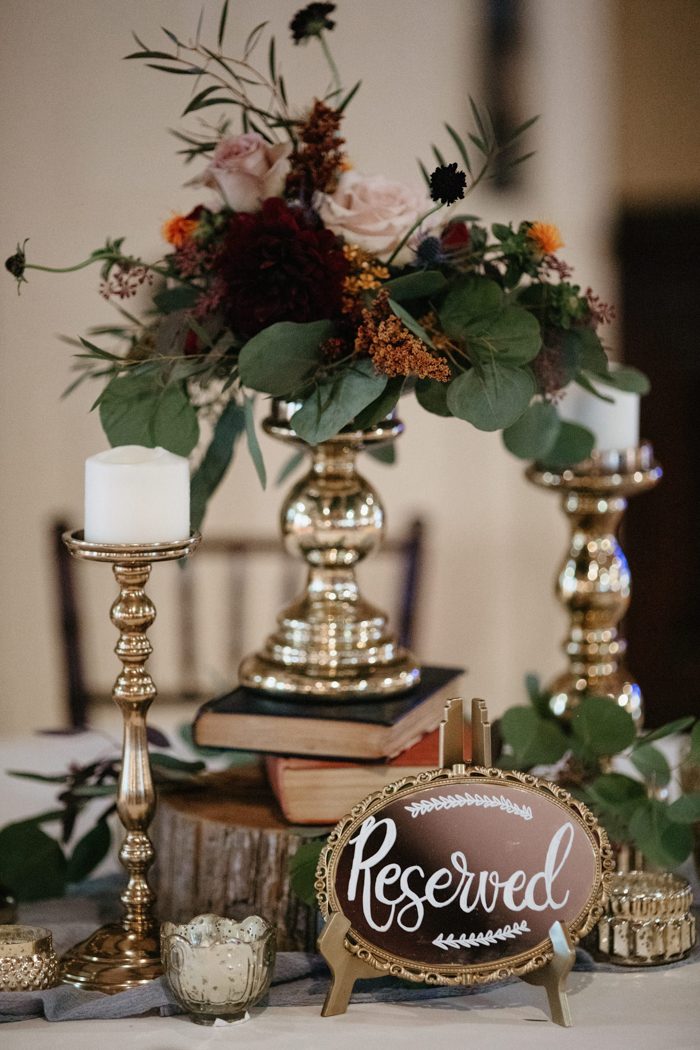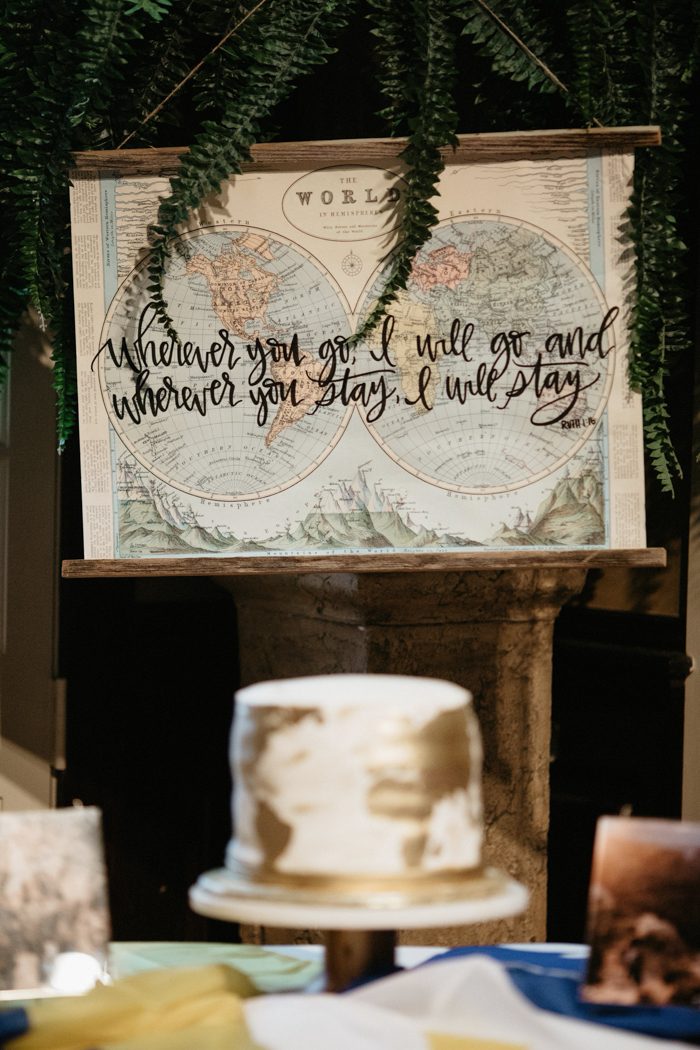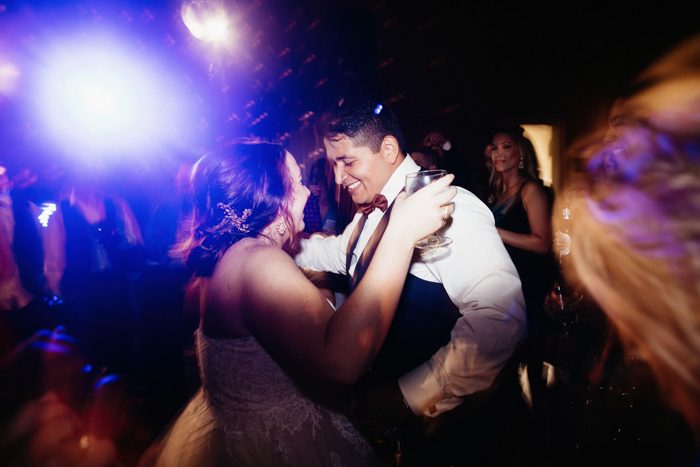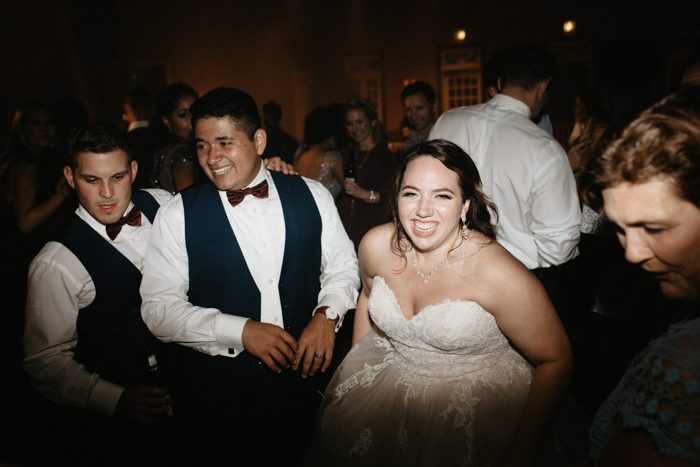 All of our vendors were amazing! Our wedding planner was amazing. She swooped in with umbrellas right when it began to rain really heavy. She also took care of setting up and tearing down so that my mom did not have the burden. So many little things went awry that day and she handled it impeccably. A wedding planner is worth every single penny!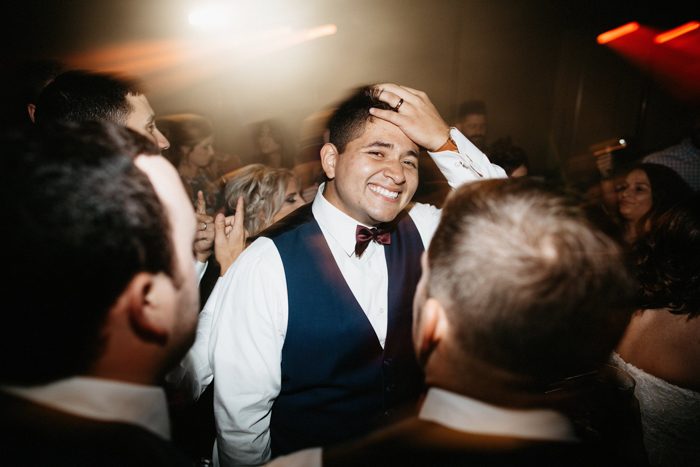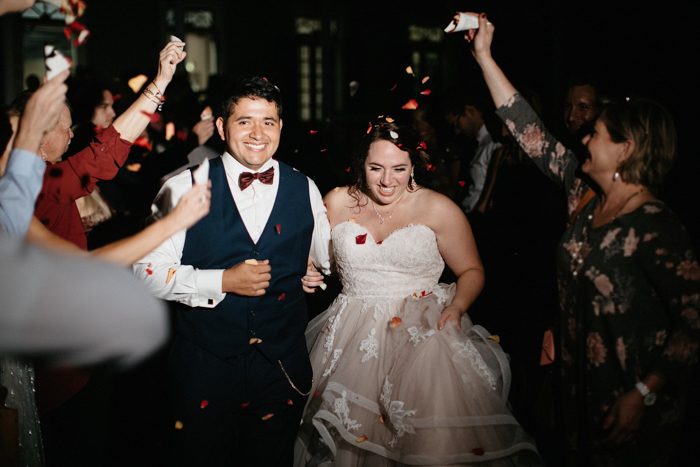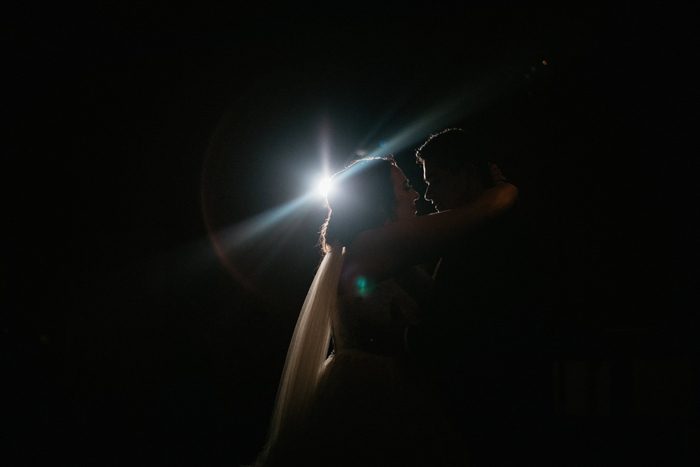 A big thank you to Junebug member September Company for sharing Shelbie and Andres' emotion wedding with us! Can't get enough of September Company's work? This classic rustic Tennessee wedding at RT Lodge has the most timeless look and vibe!