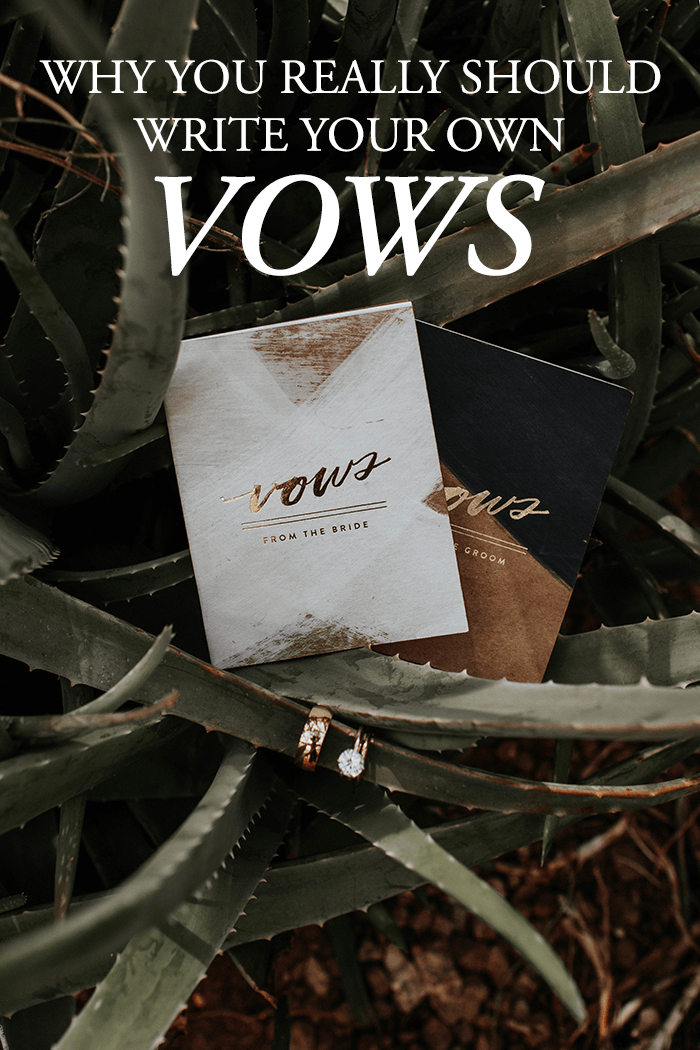 photo by Abby Roses
SHOP THIS LOOK
We're not typically in the business of telling you what you should and shouldn't do on your wedding day because we believe that every couple and every wedding is unique. However, the more we think about it, there's one aspect of your day that we really (really) do encourage: writing your own vows. When it comes down to it, what's most important aren't the decorations on your tables or the color of your bridesmaids' dresses, but rather the marriage that begins on your wedding day. If you're still on the fence about whether or not to write your own vows, we've got four good reasons why you absolutely should.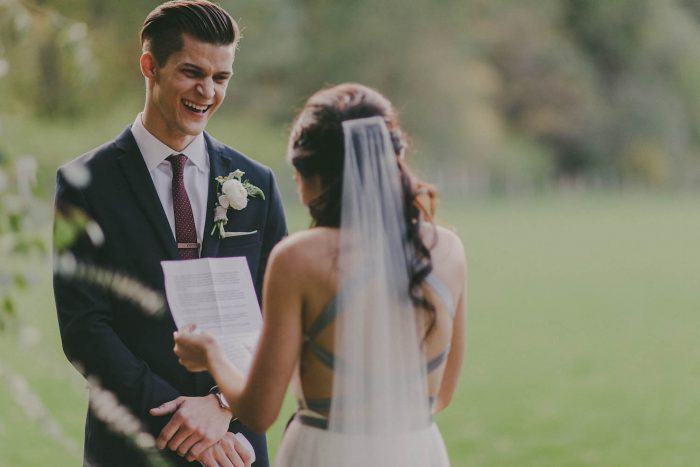 photo by This Rad Love
What You Vow is Up to You
Your love and your relationship are one-of-a-kind and your vows should be too! When you read your vows, you're reading what you are uniquely promising to your partner – something no one else can decide for you. It may be helpful to look at traditional vows for inspiration when deciding what promises you want to make, but at the end of the day, the most honest and true vows are inspired by your love for the person you've chosen to marry.
A great place to start when deciding what to vow is your story together. How have you been there for your partner, or how have they been there for you, over the years? Is there a time when you felt you fell short for them in the past but are now aware how you can do better in the future? Consider the tough times and the tremendous times you'll no doubt experience in your lives together and write vows that address how you want to handle those situations as they come.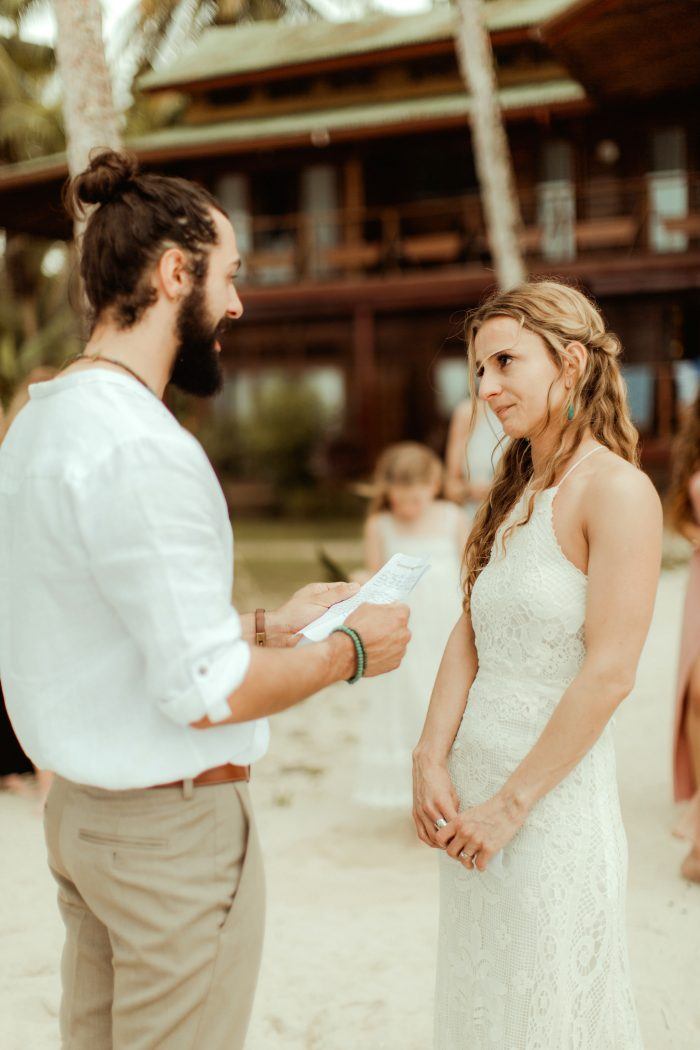 photo by Megan Yanz
Remember Why You're Getting Married in the First Place
Wedding planning can take a lot out of a couple. It's easy to lose sight of what's most important when your conversations revolve around choosing a menu for your reception and going to dress fittings. The experience of sitting down to write your vows is a wonderful opportunity to remember why you're getting married in the first place. This process can help ground you and connect you to your partner when wedding planning seems to get out of control. After the wedding is over, you're married to this person and get to start your lives together. Embrace all the feelings that come with embarking on your next chapter and write vows that honor this time in your lives.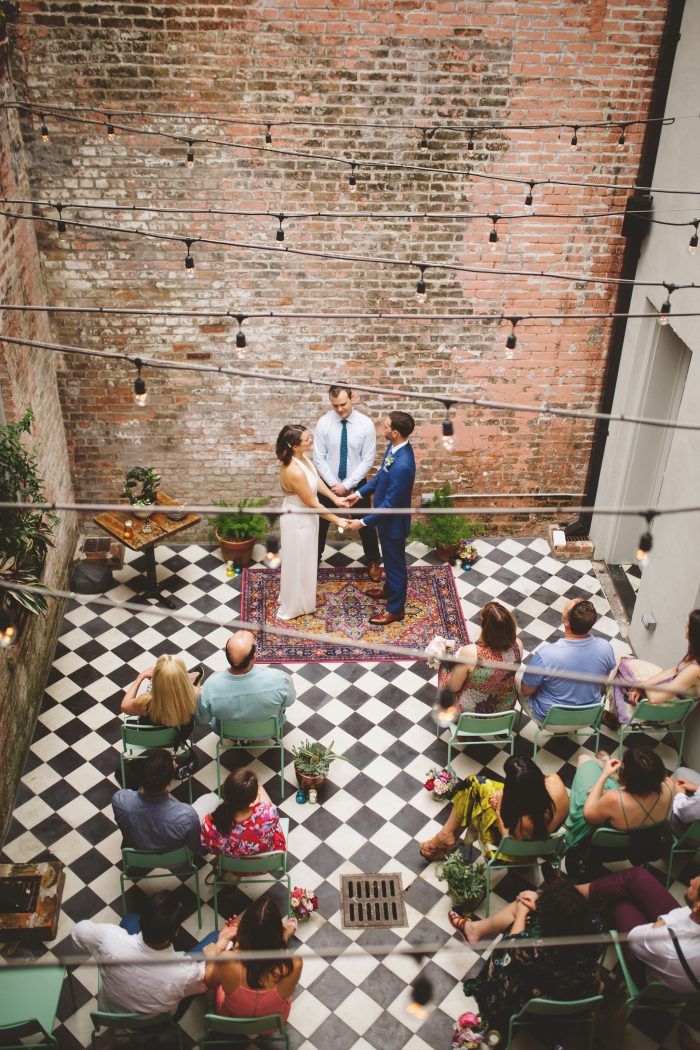 photo by The Shalom Imaginative
Your Guests Are Here to Celebrate Your Love
We hear a lot of couples say they want their wedding to feel like "them" – and you know what – your guests want that too! You loved ones are gathering on your big day to see two people choose to love each other forever and they want to hear why and how you're going to keep choosing each other every day for the rest of your lives. Wedding guests pack tissues in their purses and pockets for a reason – they're expecting to cry! Don't be afraid to get a little emotional at the altar; your guests will appreciate it more than you know!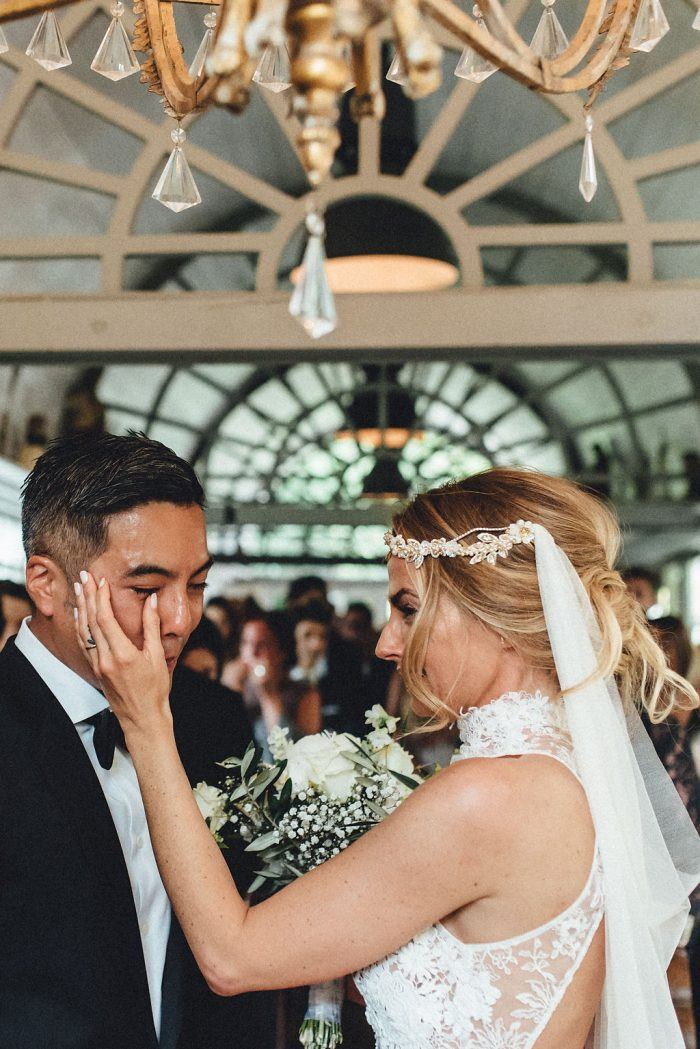 photo by Kreativ Wedding
It's About What's In Your Heart, Not How Good a Writer You Are
The number one reason we hear that couples don't want to write their own vows is that they feel like their writing skills aren't up to the challenge. We're here to tell you that it doesn't matter! Great vows come from the heart and no one will be paying attention to how you decide to string those words together, just that you said them. As long as you're honest and speak from the heart, your vows will be perfect because they're yours!
Looking for more help to write your own vows? Check out these insightful posts:
6 Unique Tips for Writing Your Wedding Vows
Thinking About Writing Your Own Vows? Read This First.