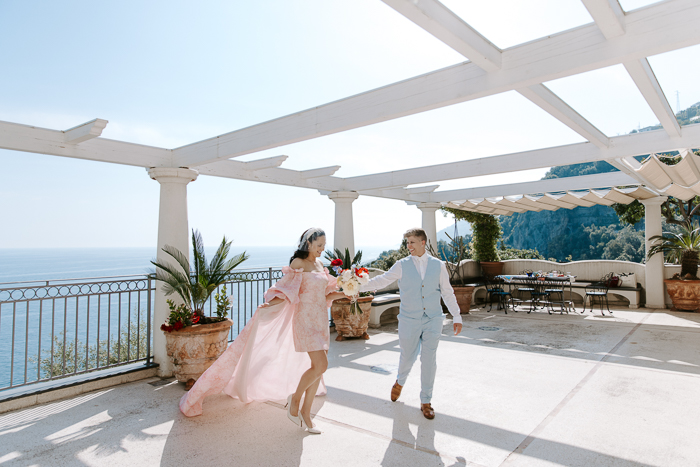 Rhiannon and Samantha chose a special way to celebrate their love. They didn't focus too much on a formal wedding style, instead, what really mattered to them was showcasing how much fun they have together. They envisioned a day where they could have breakfast, get ready, and say their vows. Placing their complete trust in the experts, saying they did a fantastic job would be an understatement! Their colorful Amalfi Coast elopement came to life with a vibrant burst of palette, whimsical florals, and fabulous fashion.
The ceremony was set on the terrace overlooking the sea. Gorgeous blooms on pillars beautifully framed the couple and the seascape behind them as they said their sweet "I dos." After tying the knot, a sweetheart table surrounded by colorful arrangements awaited them. They enjoyed a romantic walk through the streets, grabbed pizza, and popped a bottle of Prosecco at the pier. It was the perfect way to end a perfect day.
If you've always imagined an intimate celebration for two, with breathtaking views of the coast and a bit of unique charm, then this Amalfi Coast elopement is just the inspiration you need. Scroll down to discover all the swoon-worthy details beautifully captured by Mariah Treiber.
The Couple:
Rhiannon and Samantha
The Wedding:
Amalfi, Salerno, Italy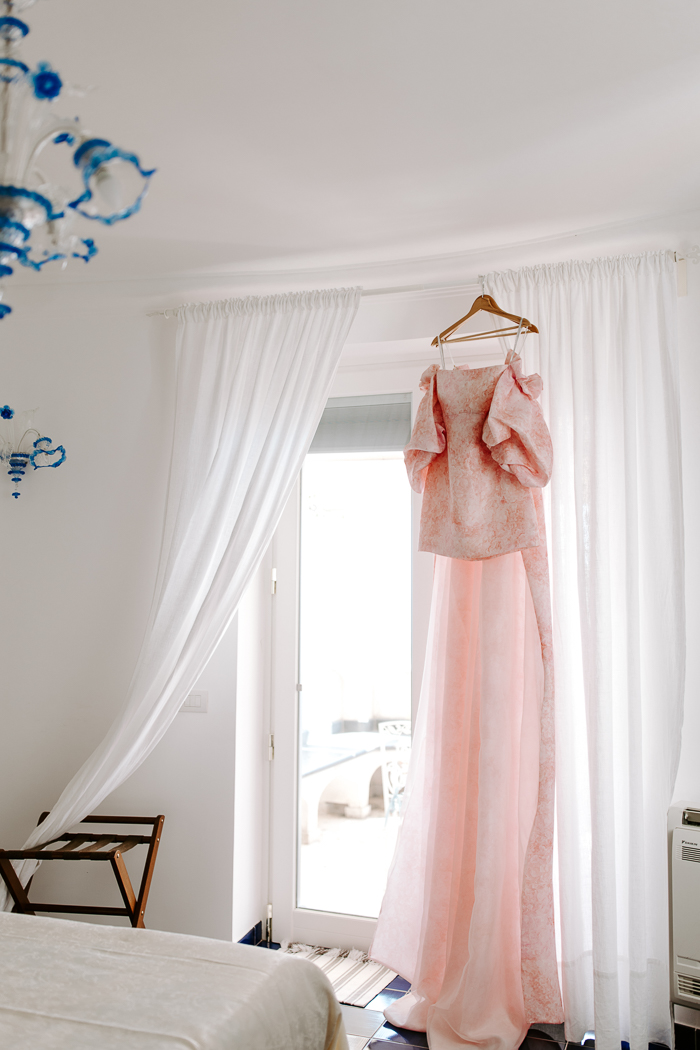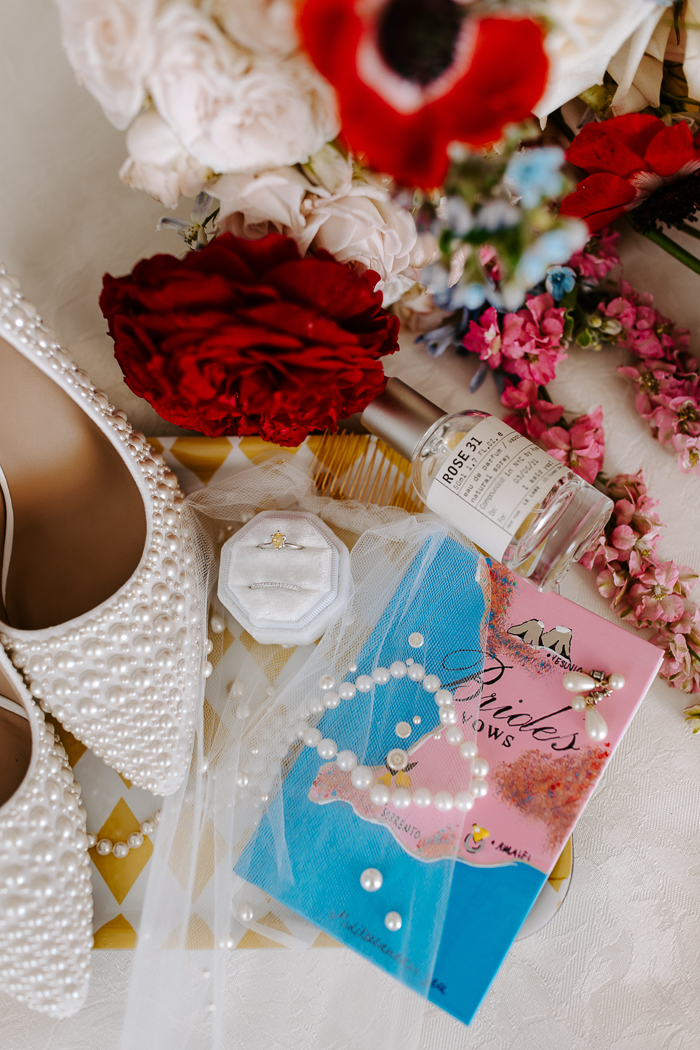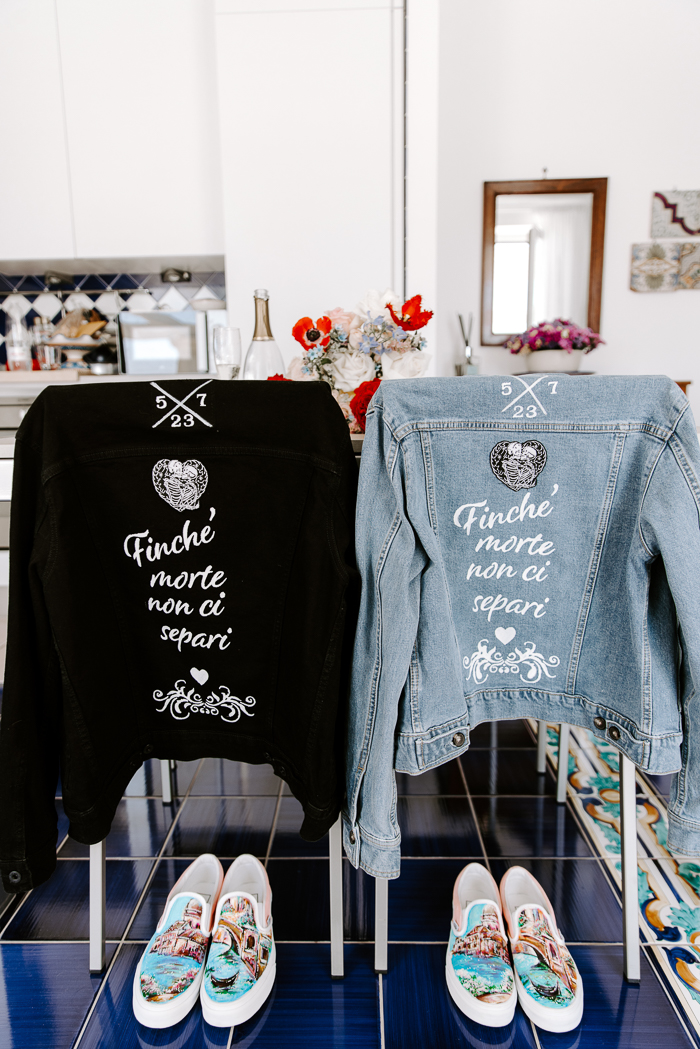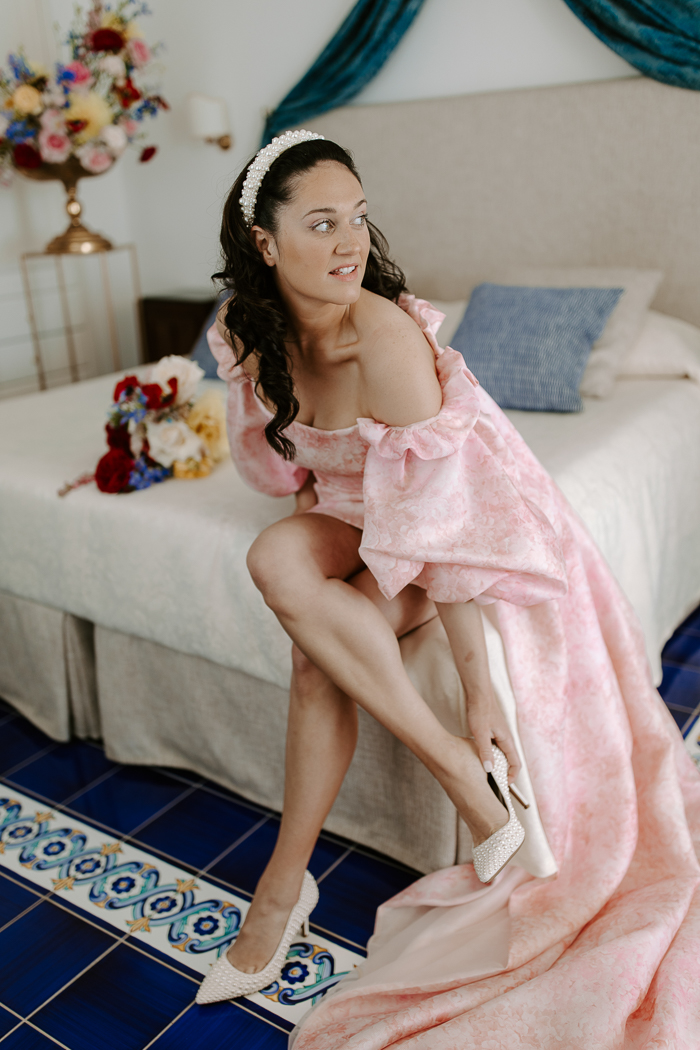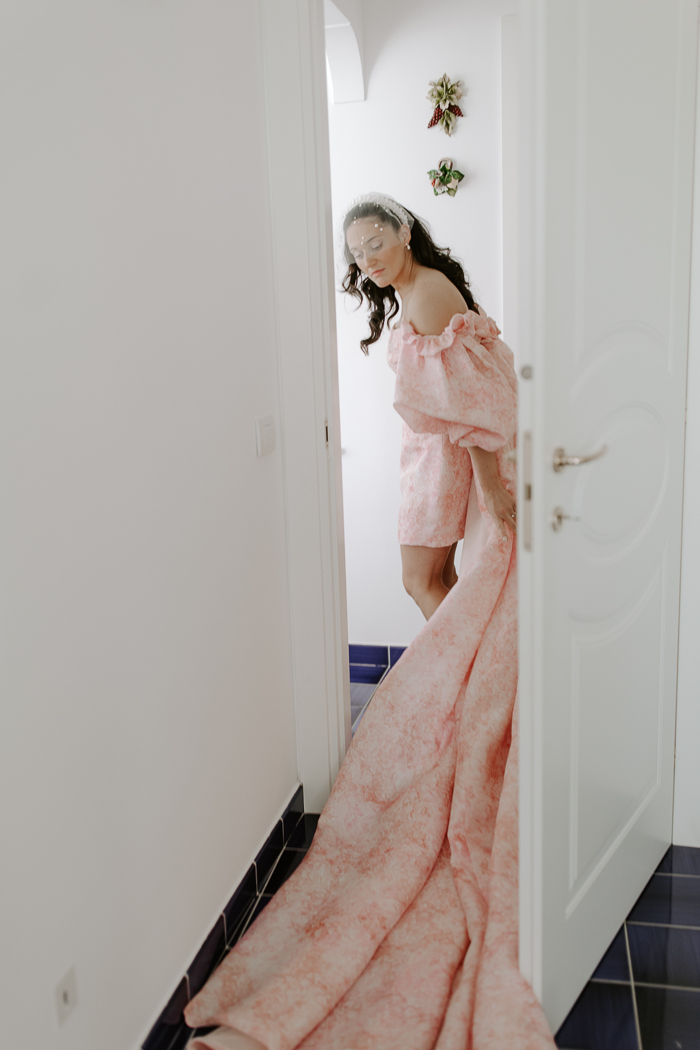 From Vision to Reality: a Carefree, Fun, and Colorful Amalfi Coast Elopement
With the help of the fantastic team at Finesse Eventi and day-of coordination by our photographer, Mariah Treiber, we achieved our fun, carefree day. We wanted the day to be about us in Amalfi, and it turned out just as we had hoped. There was no stress, only enjoyment. We envisioned an intimate day together—having breakfast, getting ready, and sharing our vows. Our focus wasn't so much on an exact design style as it was on portraying the fun we shared.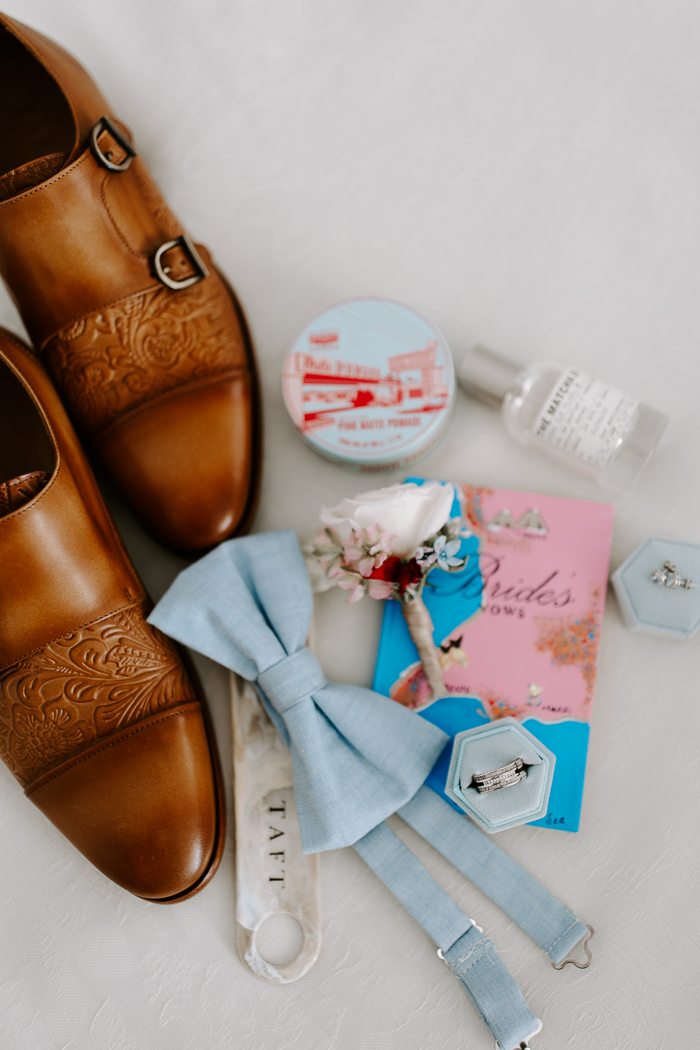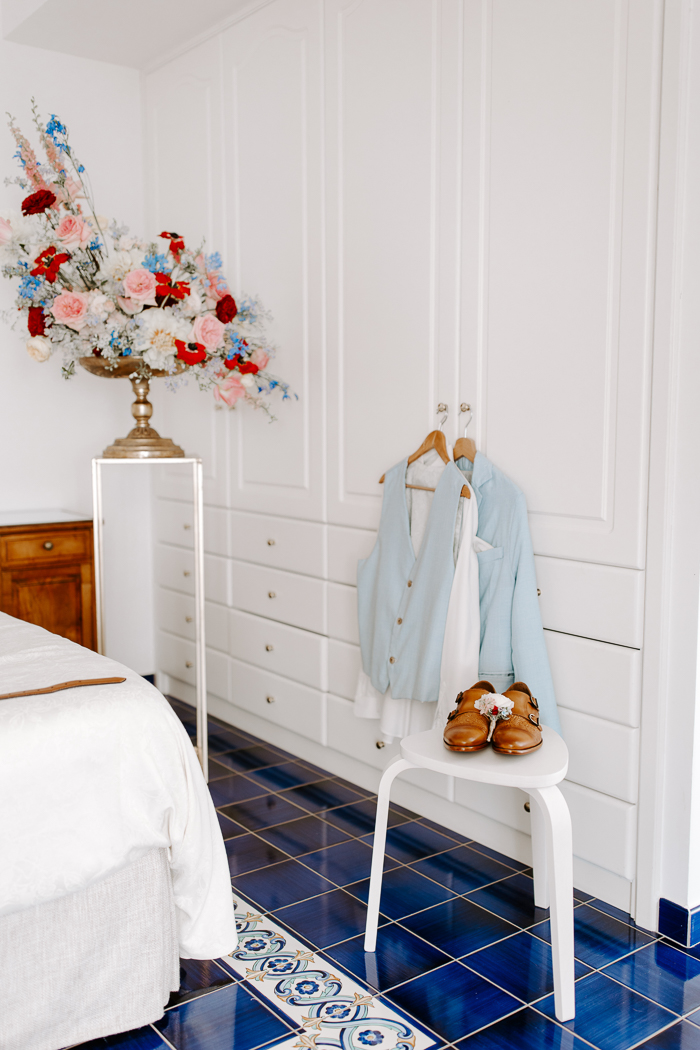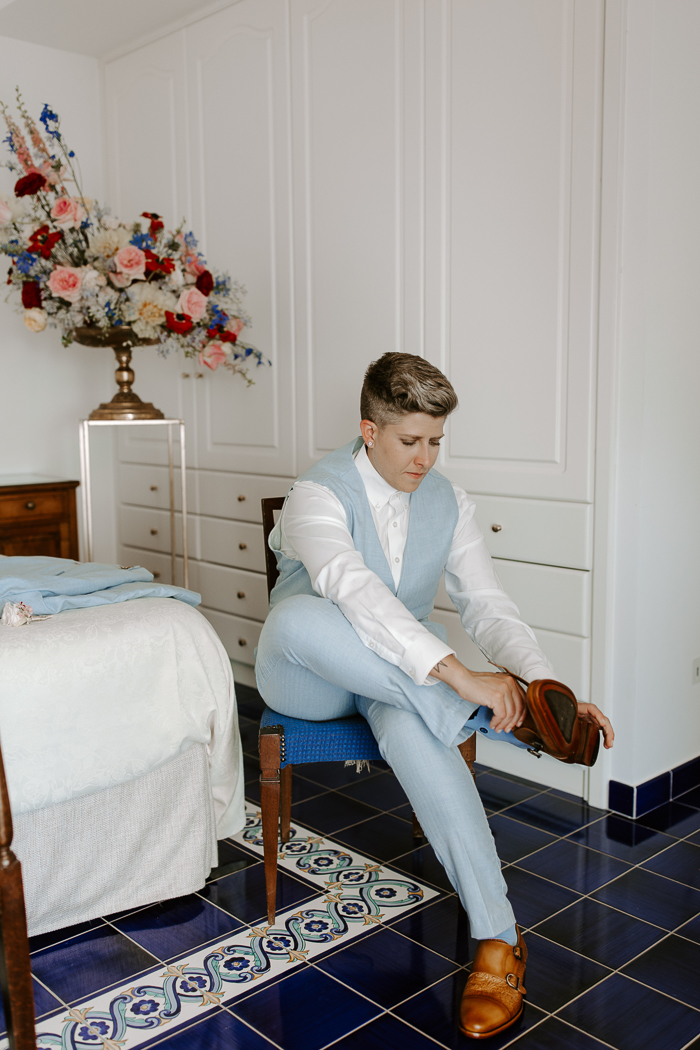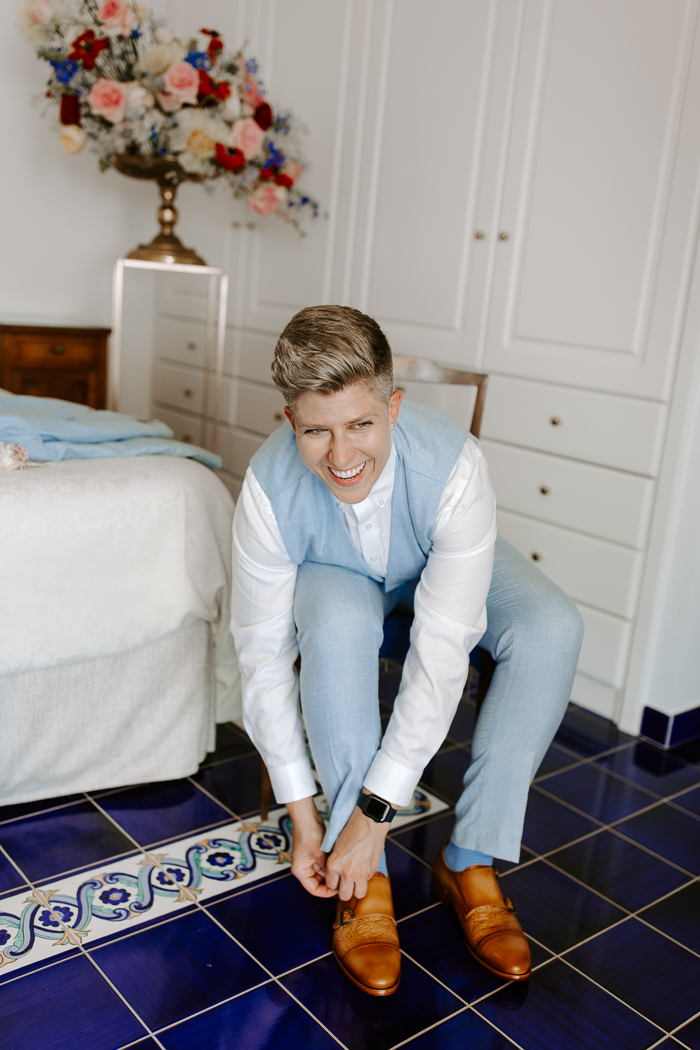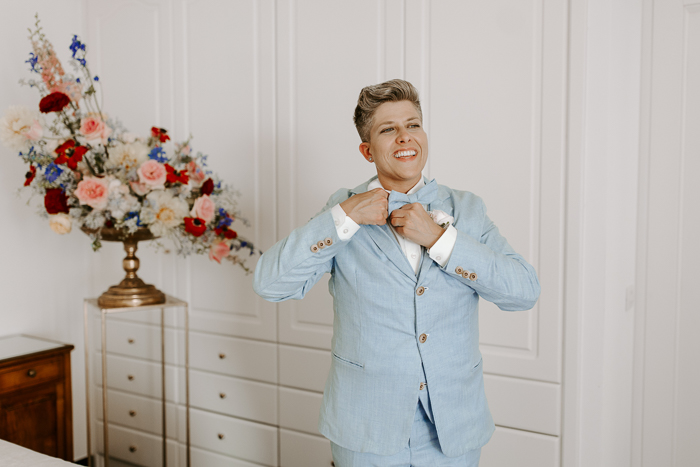 Showcasing Their Authentic Selves Through Their Colorful Amalfi Coast Elopement Attire
We are so proud to have stayed true to what we wanted for our wedding. We're thrilled with how everything came together, even though we had a tiny idea of how anything would look before the actual day. While we had a general color palette for the flowers, we had no clue about each other's attire (both of us wrongly assumed the other would be in white). Yet, everything just happened to work so perfectly.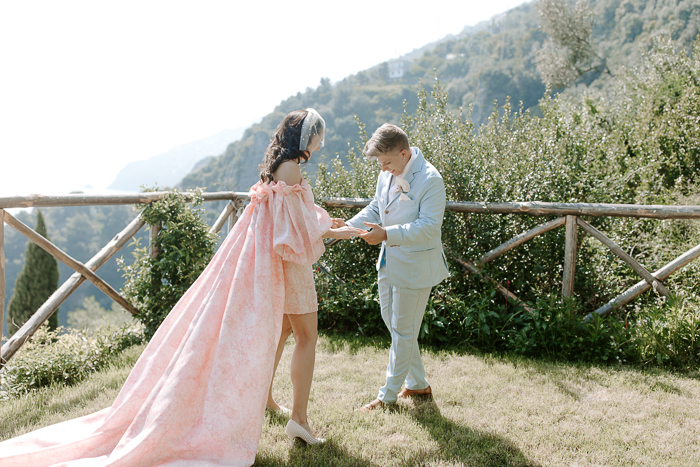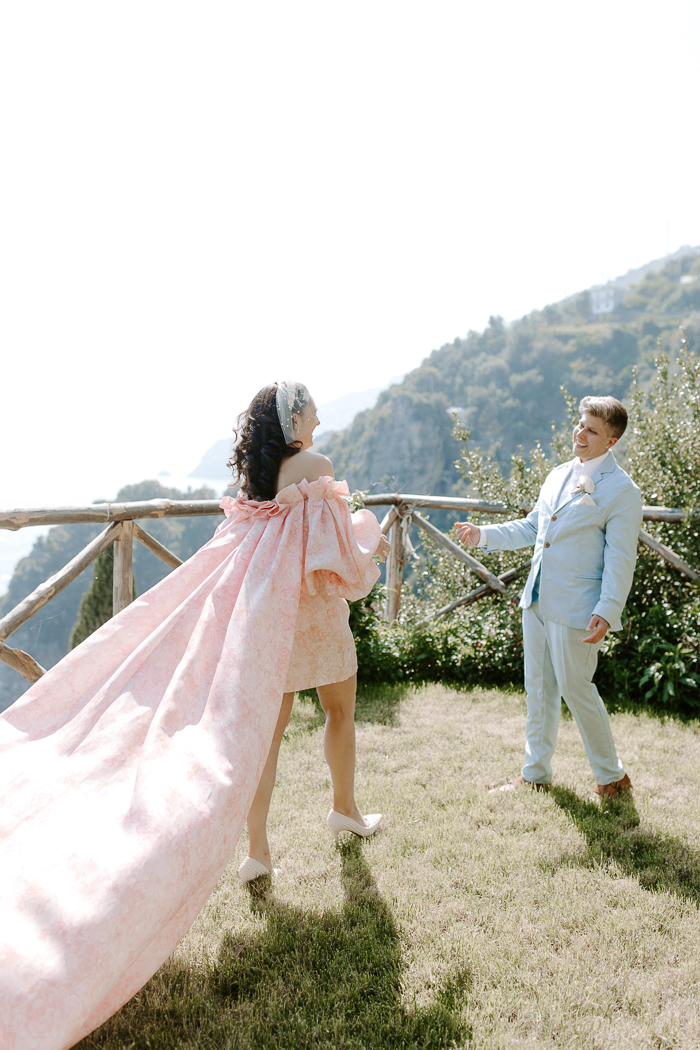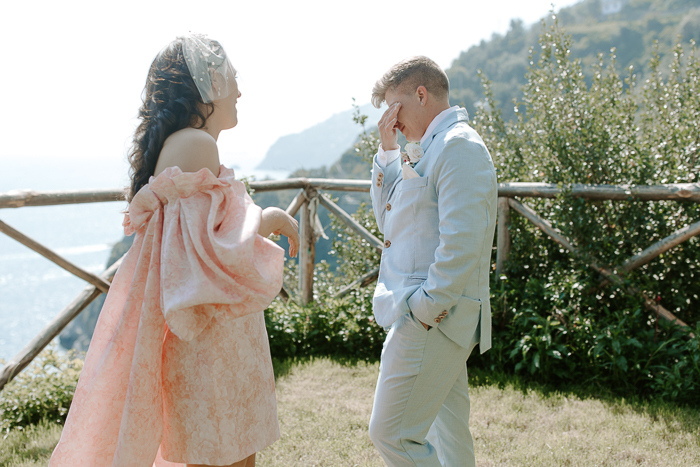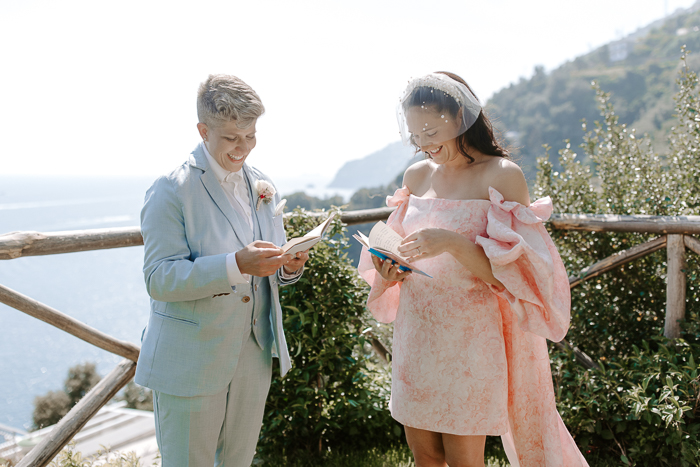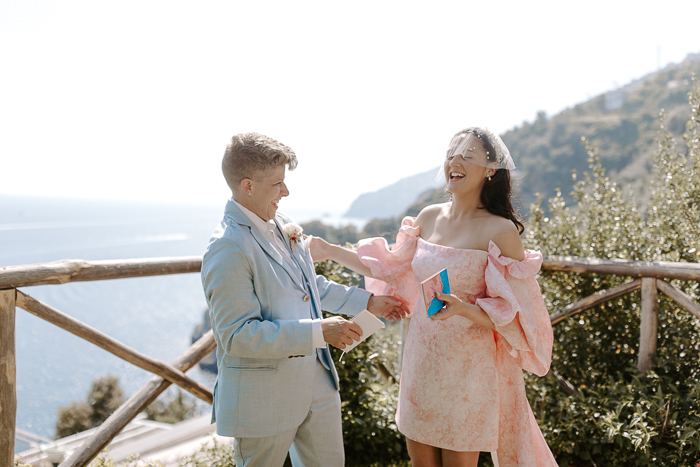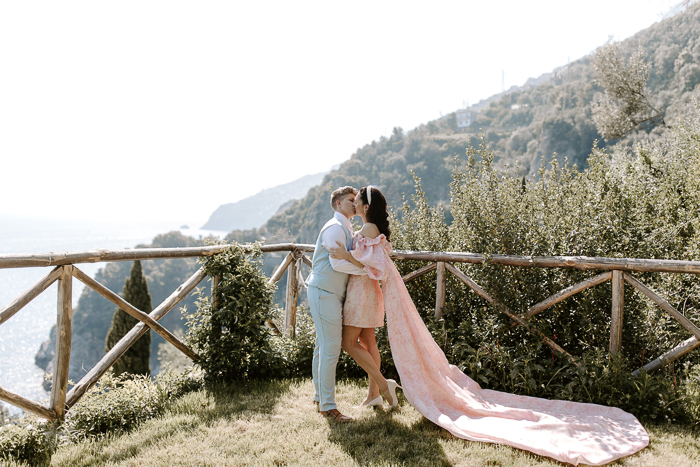 Handcrafted Vow Books Inspired by the Amalfi Coastline
Samantha hand-painted the vow books with a small image of the Amalfi coastline, highlighting some of the spots we planned to visit while on the coast. We also wore custom Vans shoes and jean jackets painted by friends from the 'Burgh.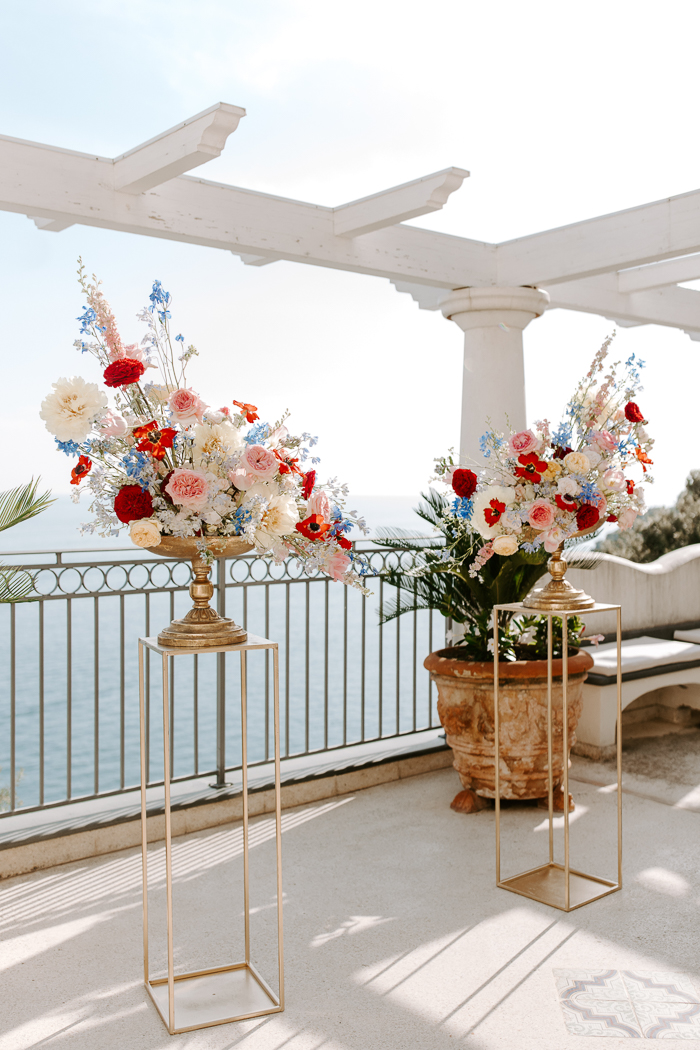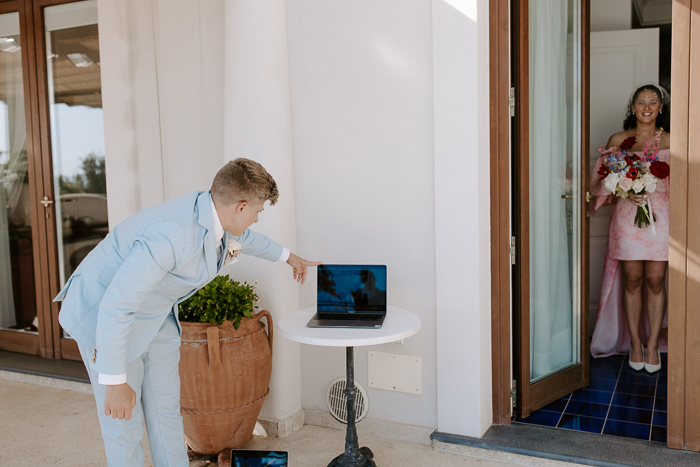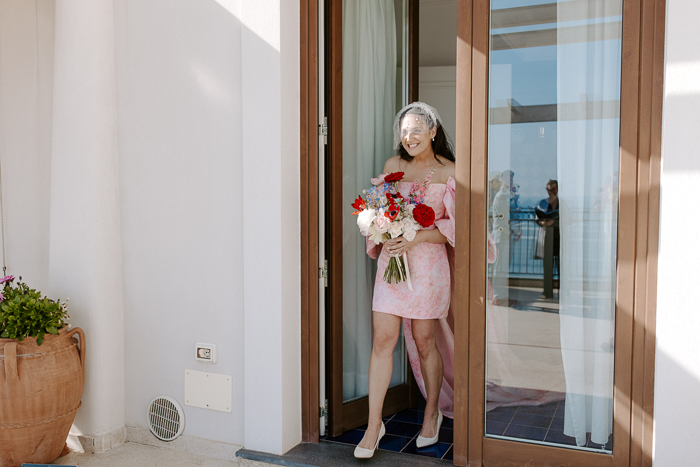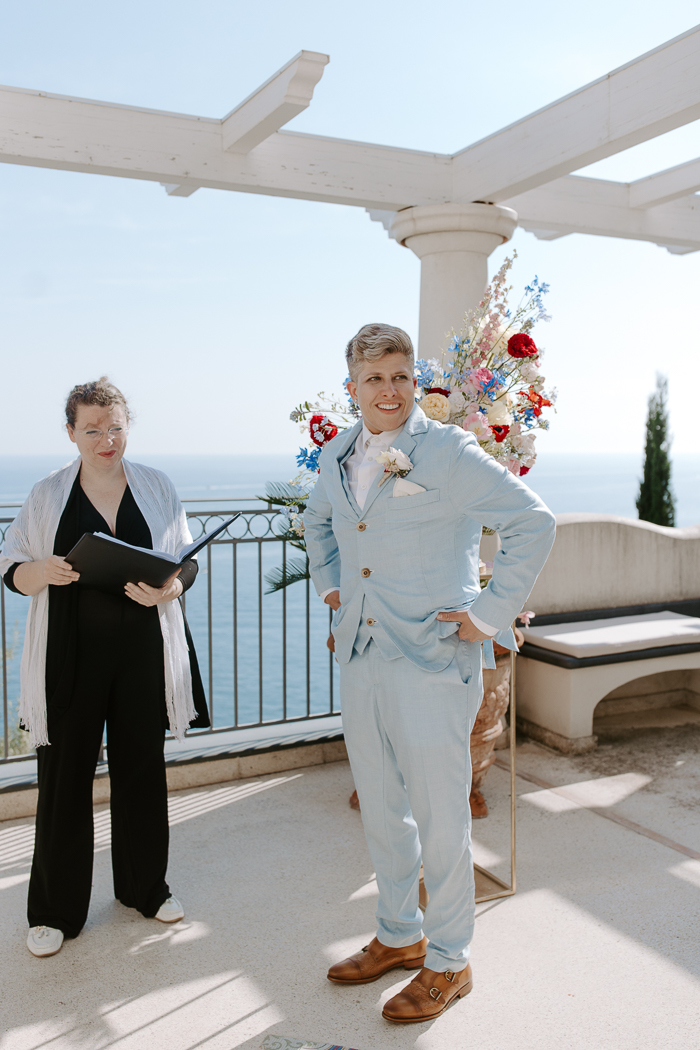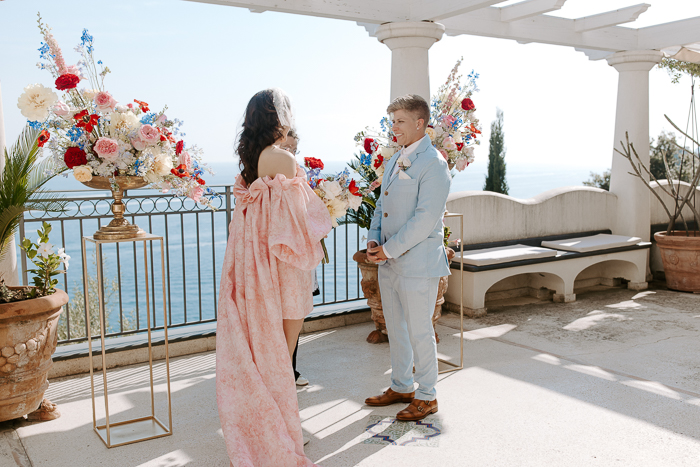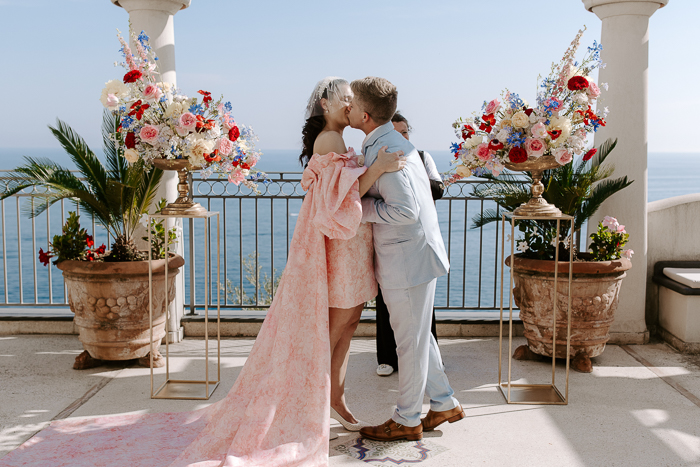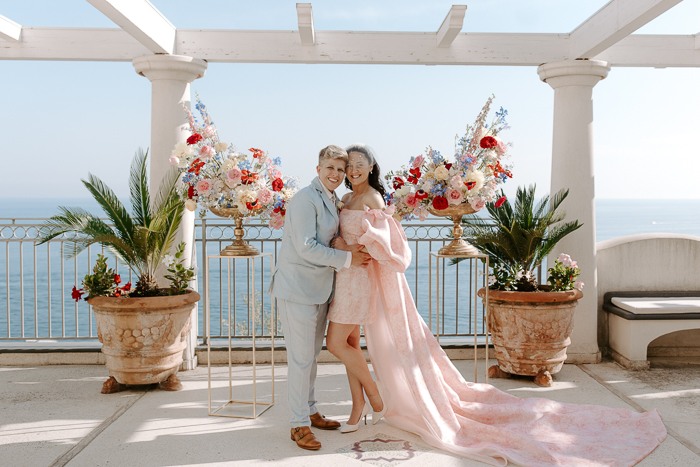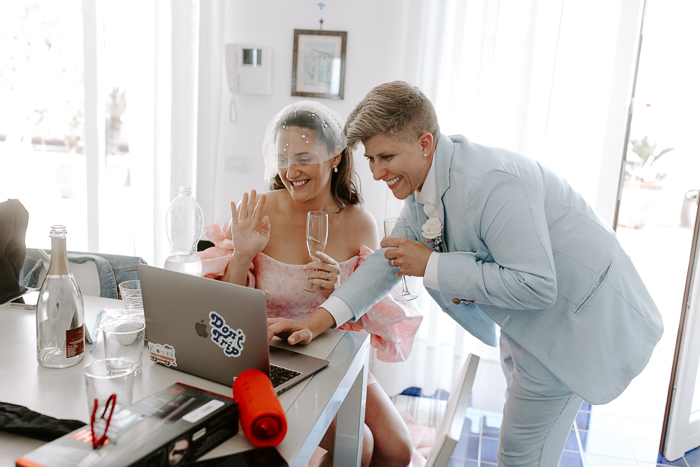 Having a Dream Team of Support to Help Them Craft a Day That Truly Represented Them
We've been truly fortunate to have a team we trusted wholeheartedly to ensure our day was perfect. We can't sing their praises enough. Everyone who supported us during the planning process and on the day holds a special place in our hearts. Our advice is this: If specific plans don't bring you joy, don't hesitate to take a different path. Ensure that your special day reflects your unique essence, and don't settle for anything less than what truly resonates with you.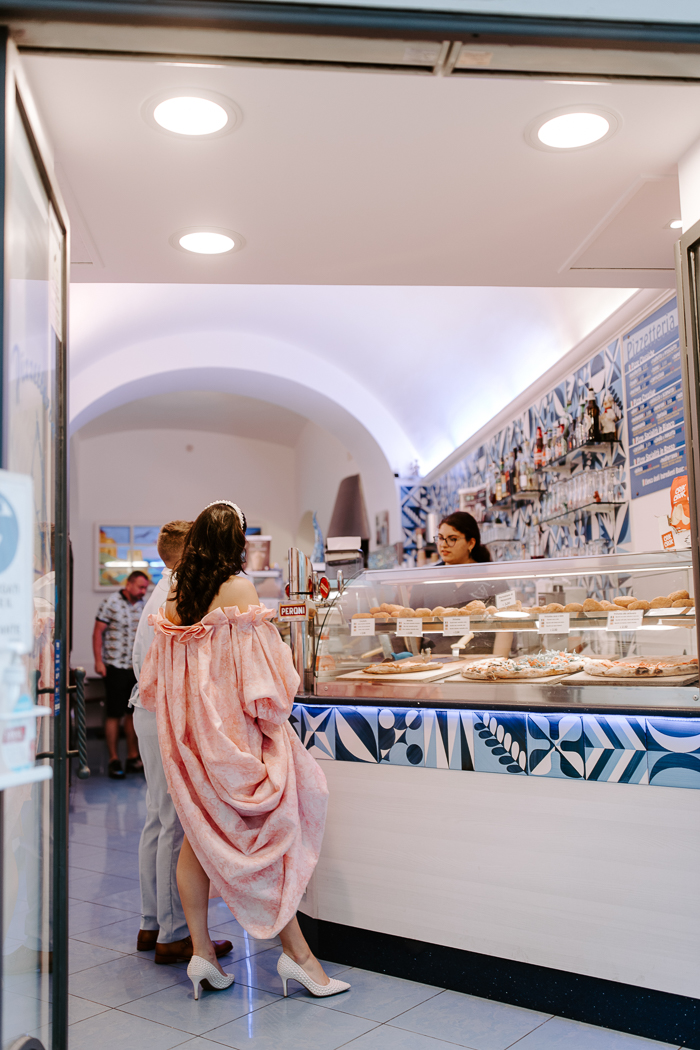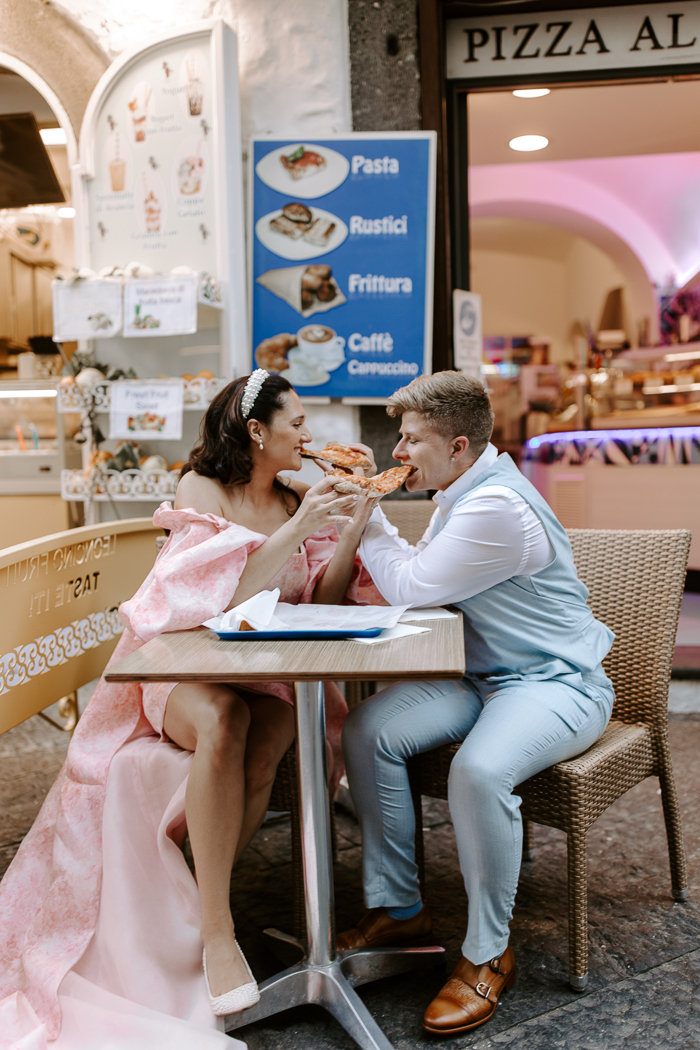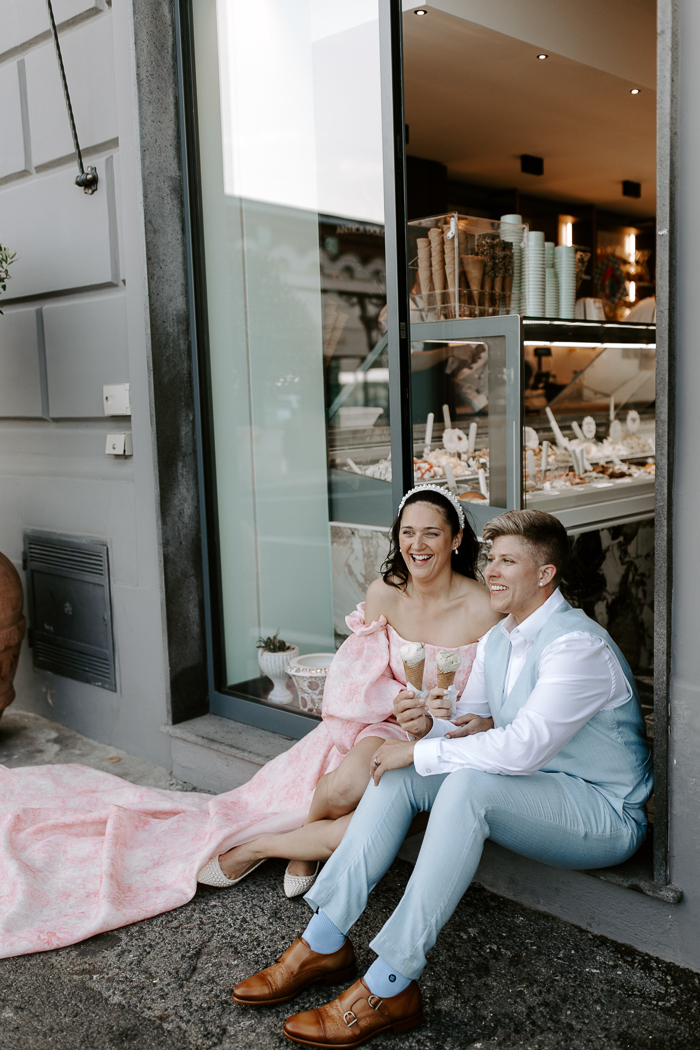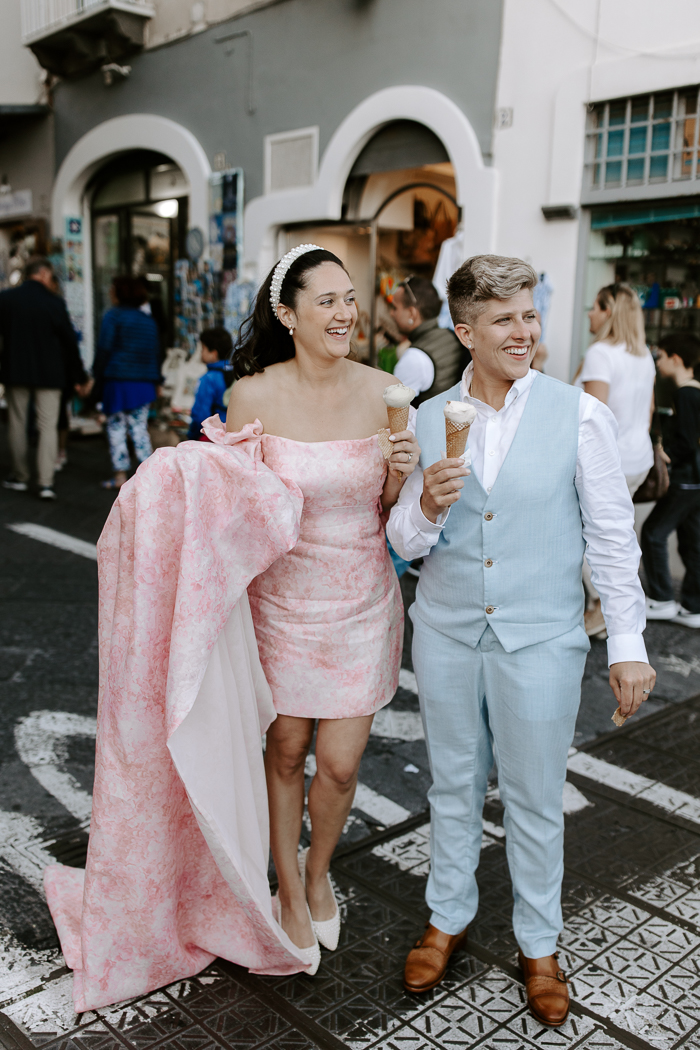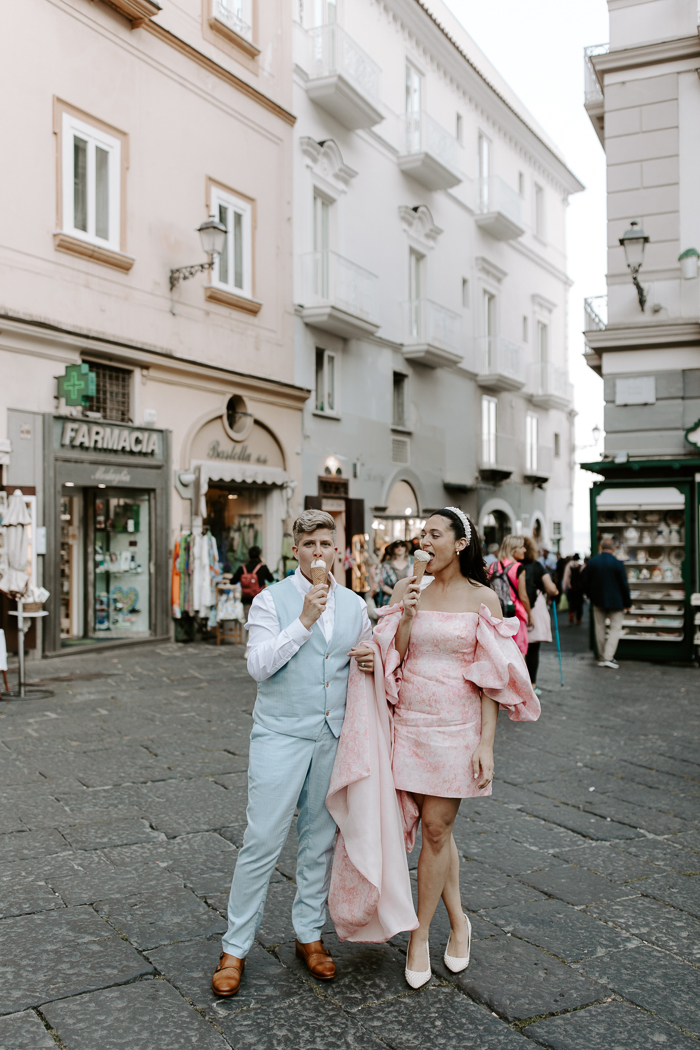 Finishing Their Colorful Amalfi Coast Elopement Day Off With Pizza, Gelato, and Prosecco
The most memorable part of our day was going into the city of Amalfi. We are lucky to have a photographer who is not only from our hometown but also brave enough to navigate the treacherous roads on the coast. Grabbing pizza and arancini together, we walked through the streets with gelato in hand, and shared Prosecco on the pier. We had a blast roaming the town, getting stunning photos, and making memories to last a lifetime.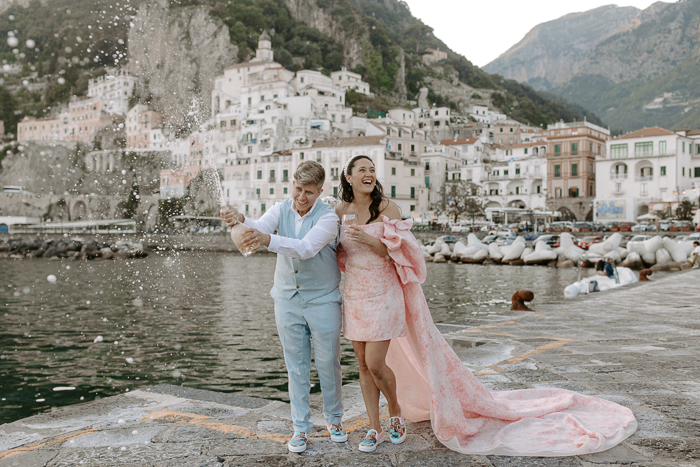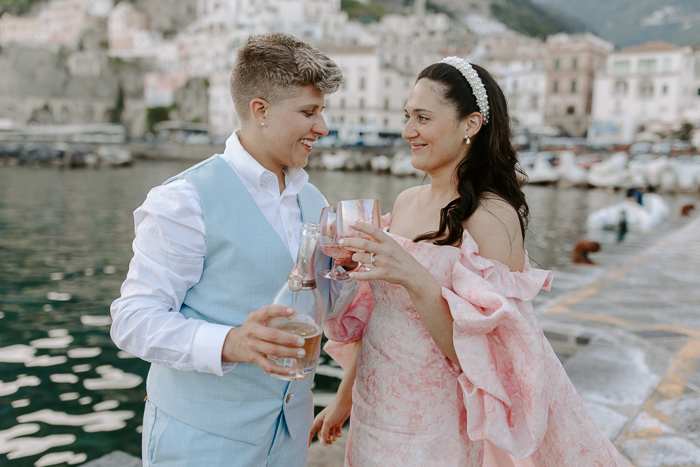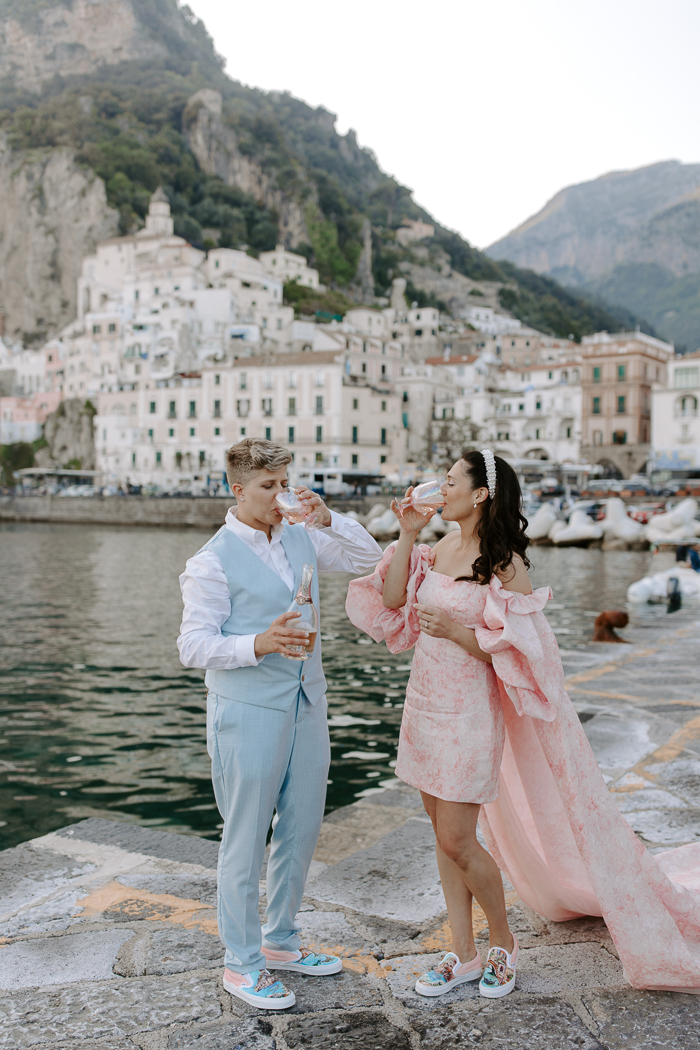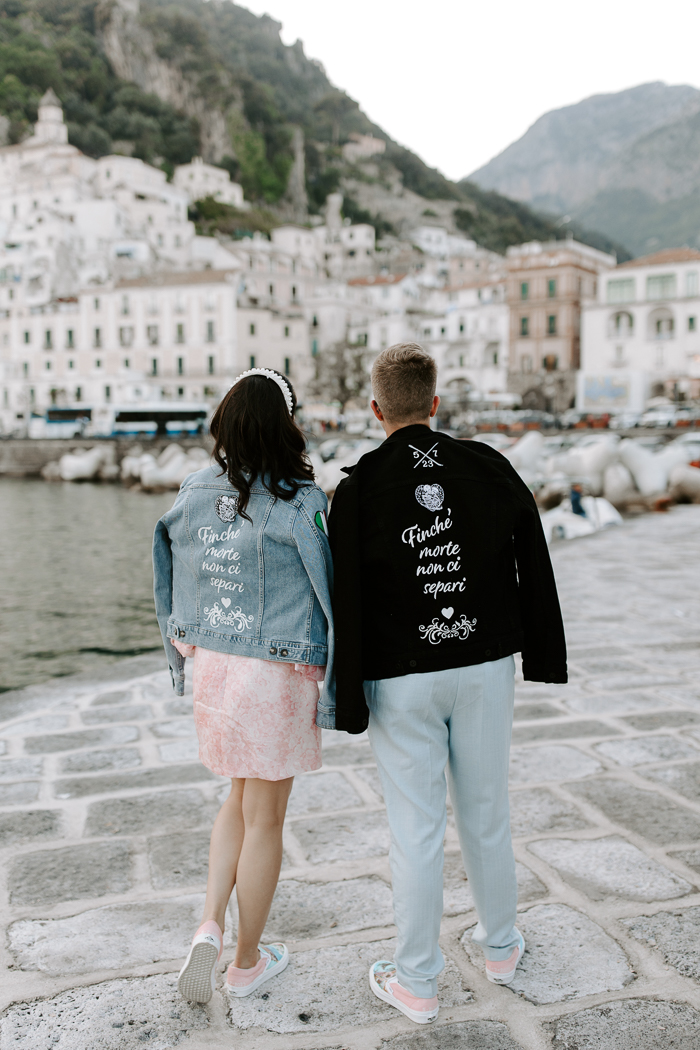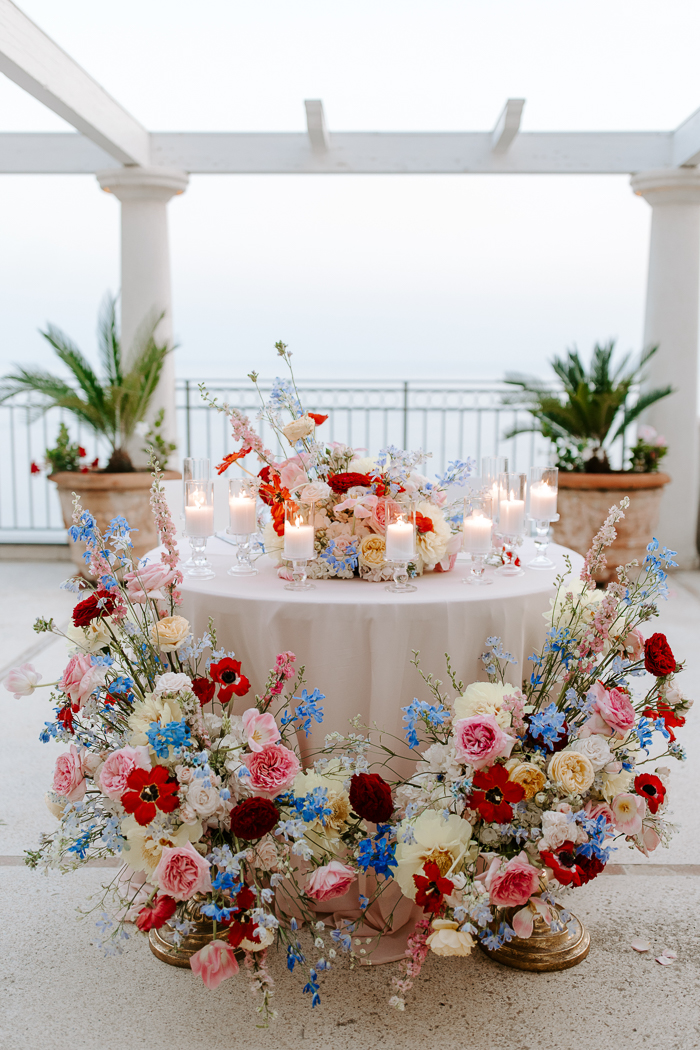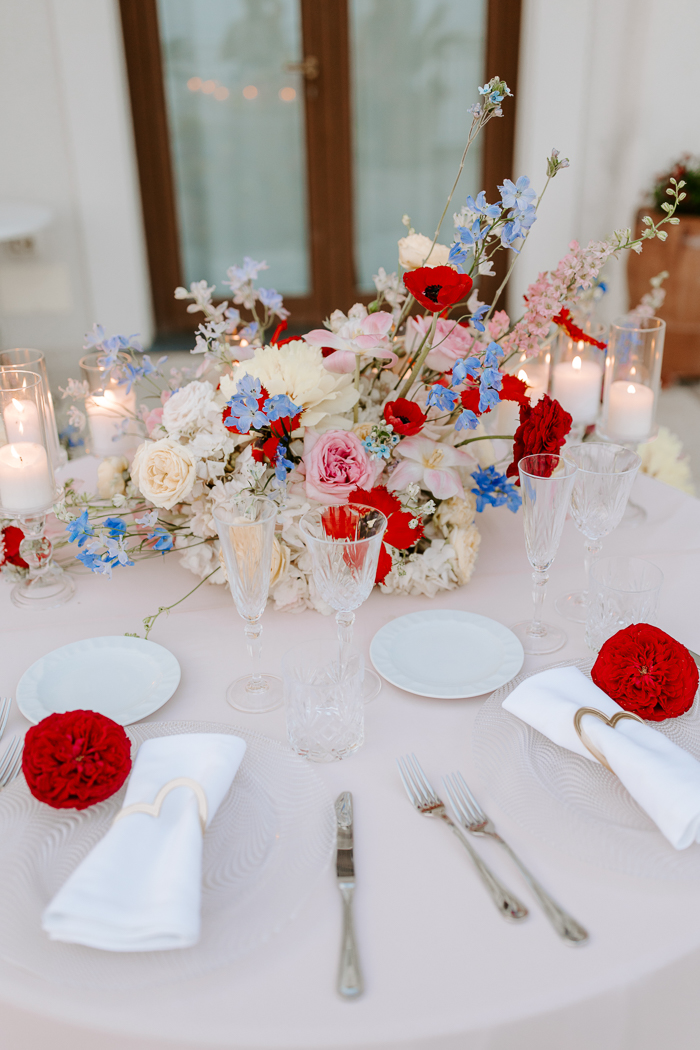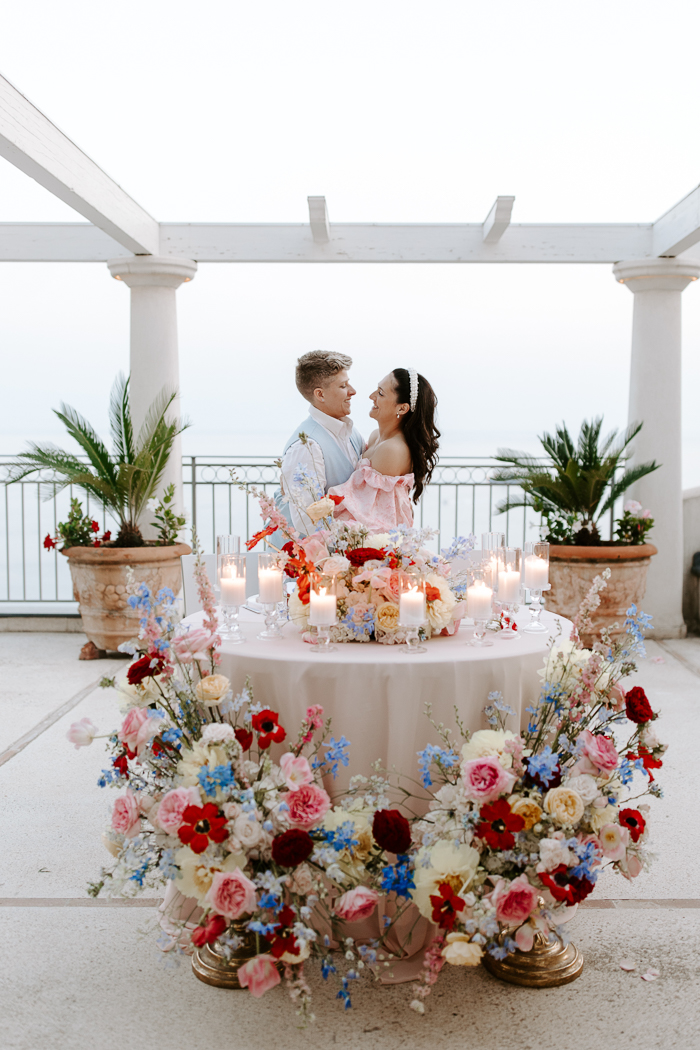 Congratulations to Rhiannon and Samantha on their colorful Amalfi Coast elopement. And a big thank you to Mariah Treiber for capturing all the stunning moments the couple will hold dear throughout their lifetime.
By prioritizing what truly mattered to them over conforming to traditional norms, they created a stress-free, authentically enjoyable wedding day filled with stunning portraits. If you're ready to start planning your own unique celebration for two, be sure to explore our elopement planning checklist.