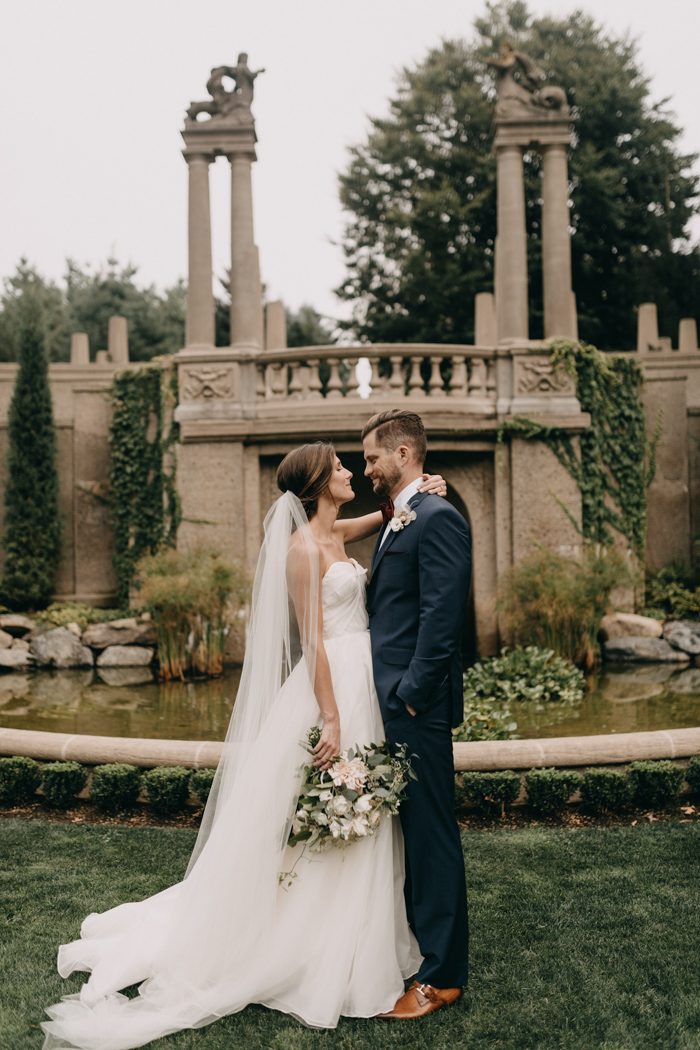 An Italian garden, elegant decor, and natural floral design made this Massachusetts wedding at The Crane Estate unforgettably romantic. For Mariah and Topher, the venue was one of the most important aspects of creating their dream wedding, and this Italian-inspired beauty could not have been more perfect. Using a refined, minimalist design in neutral shades, they created a garden party look and feel that was as effortless as it was elegant. Between the gardens and the terraces, they didn't need to add too much extra decor, so their DIY signs and guestbook and the natural florals designed by Luna Moss added just the right amount of personalization. Emily Delamater Photography captured every moment of this romantic Massachusettes wedding brilliantly!
The Couple:
Mariah and Topher
The Wedding:
The Crane Estate, Ipswich, Massachusetts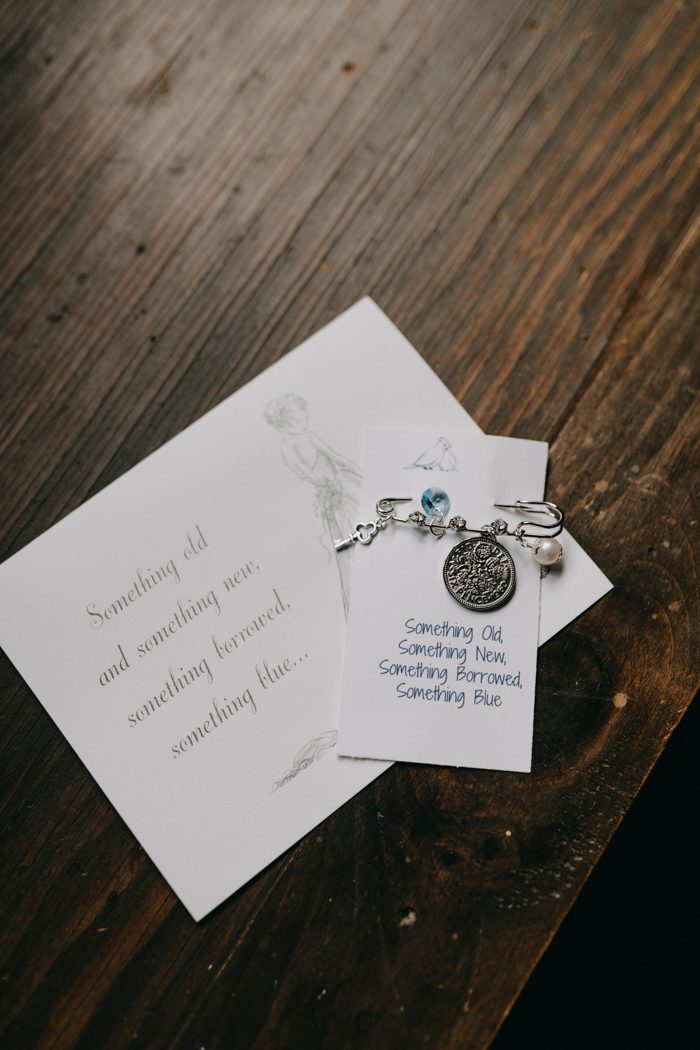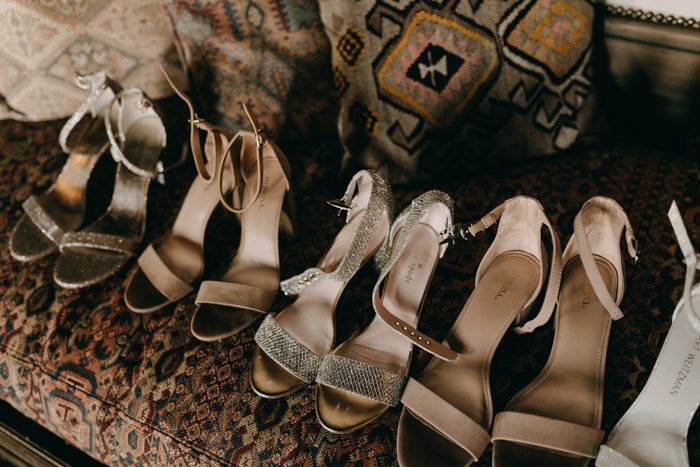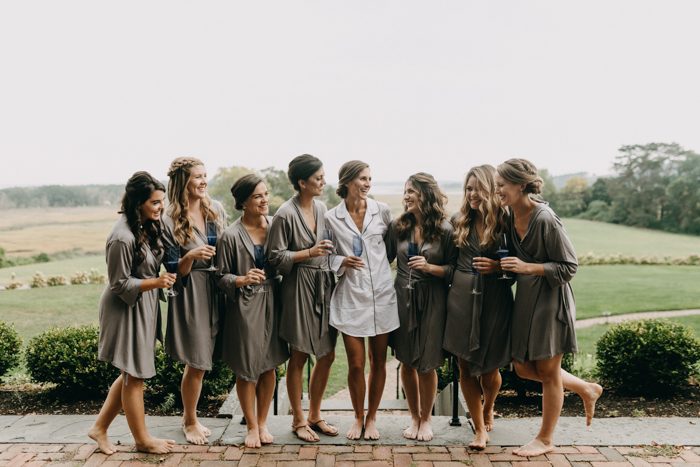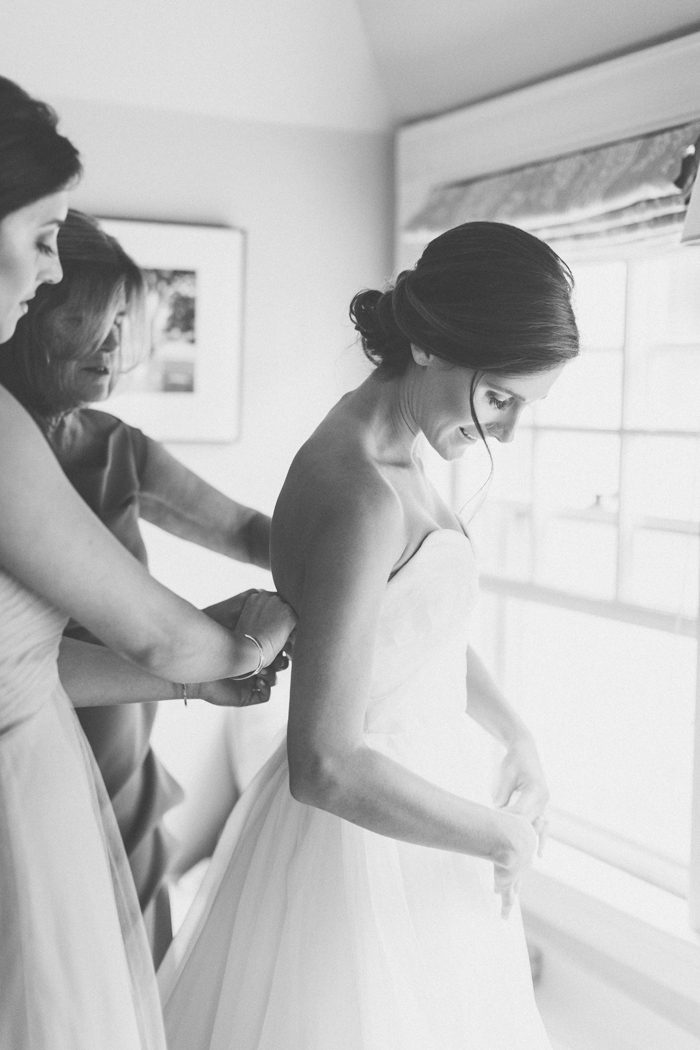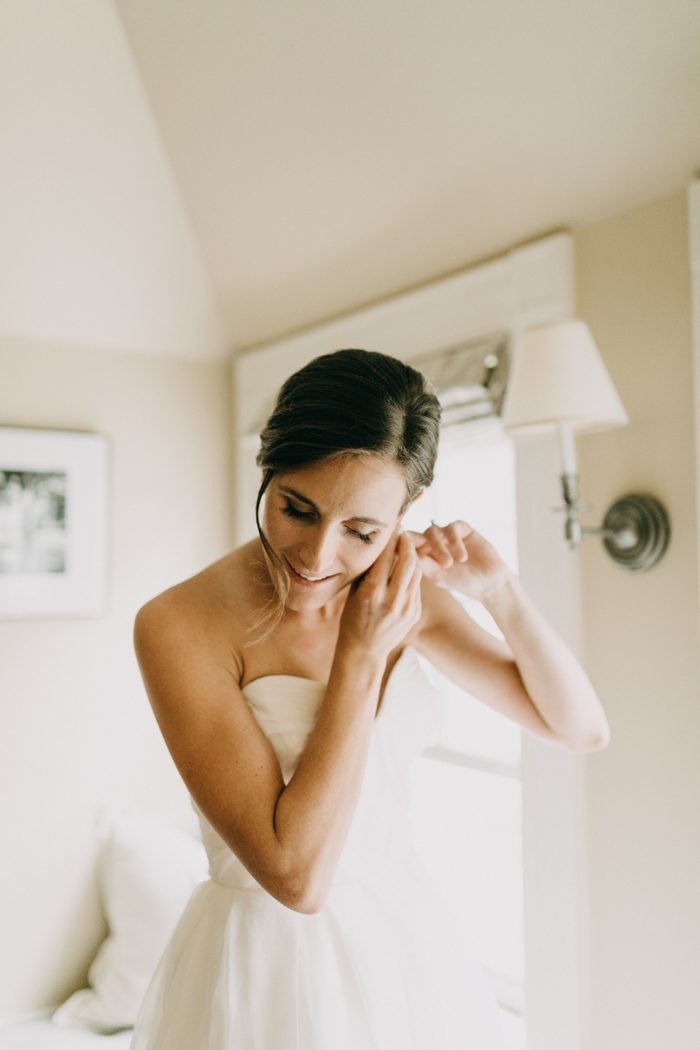 Choosing the perfect venue was a really important part of planning our wedding. We wanted to find somewhere that we had a connection to as a couple that was also both beautiful and functional for our wedding concept. The Crane Estate at Castle Hill fit the bill perfectly! We love the surrounding area of the North Shore and got engaged not far from The Crane Estate at Mariah's family's summer cottage on Baker's Island. Not only was our venue breathtakingly gorgeous, it had multiple spaces that we could make use of. We had our ceremony in the sunken Italian garden, had our cocktail hour on the back terrace overlooking the sloping lawn down to the ocean, and dined and danced in the tent and adjoining ballroom on the side of the house.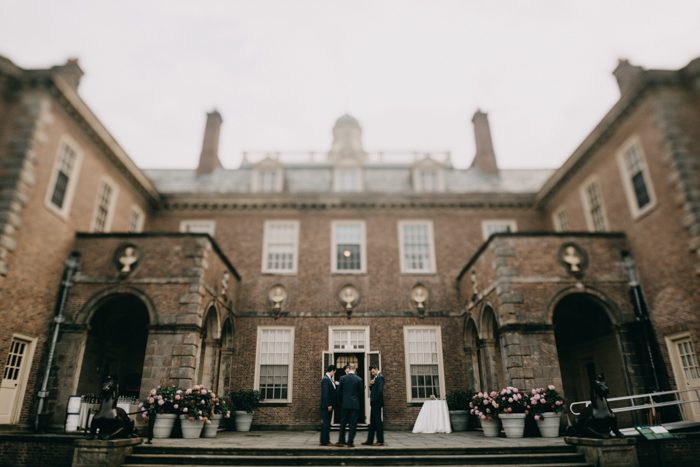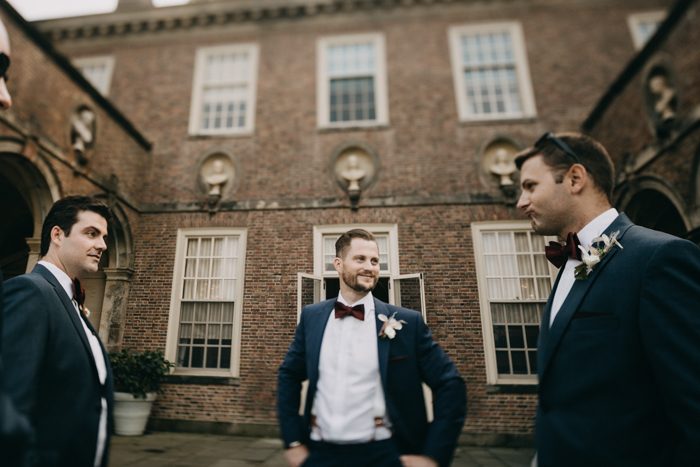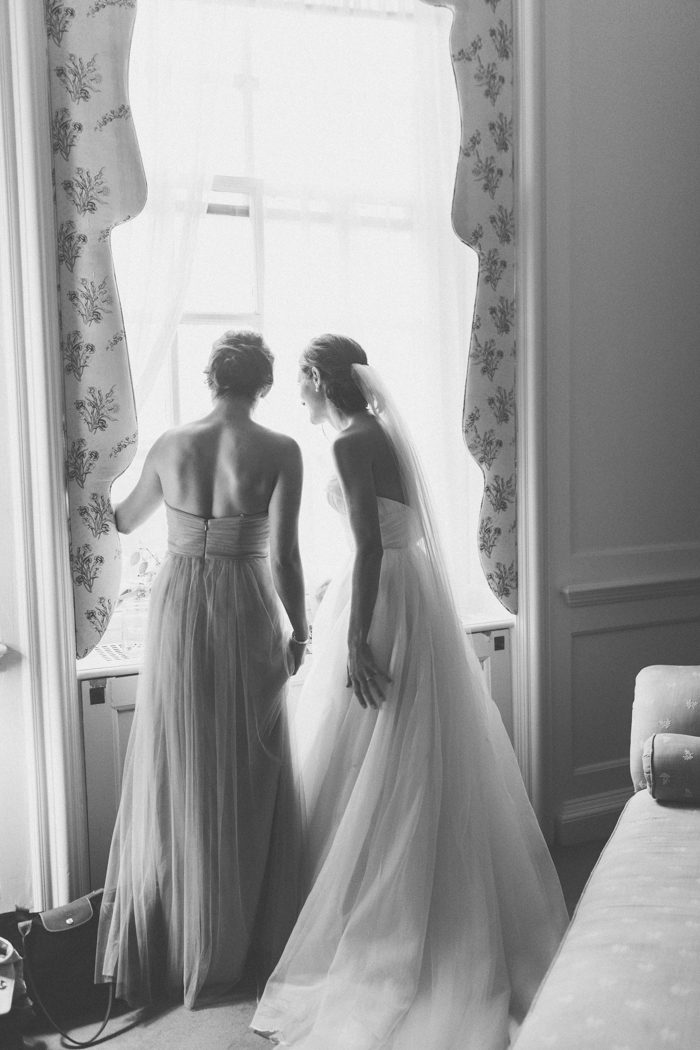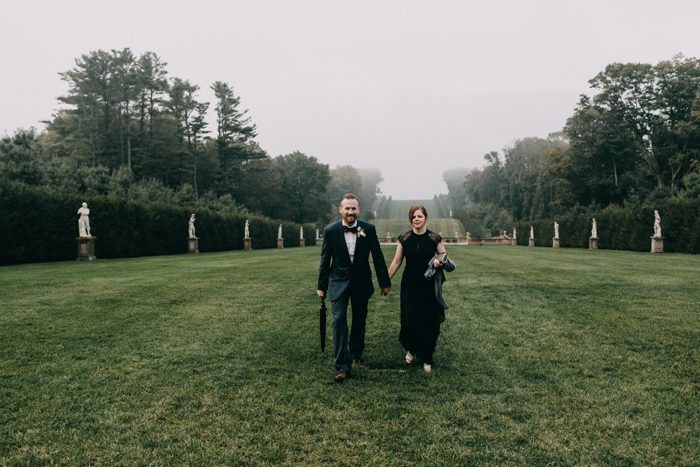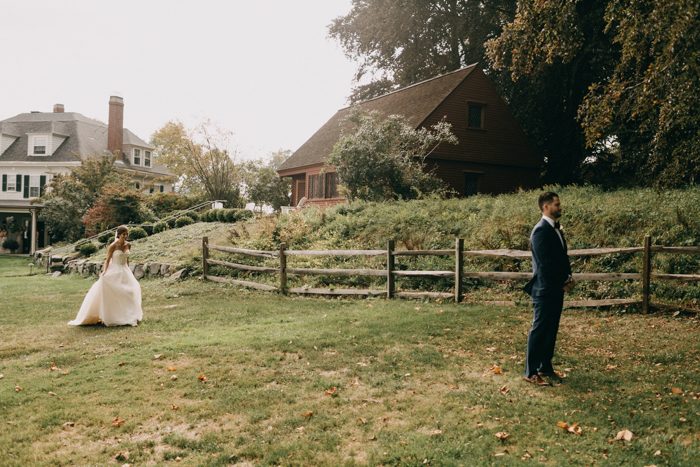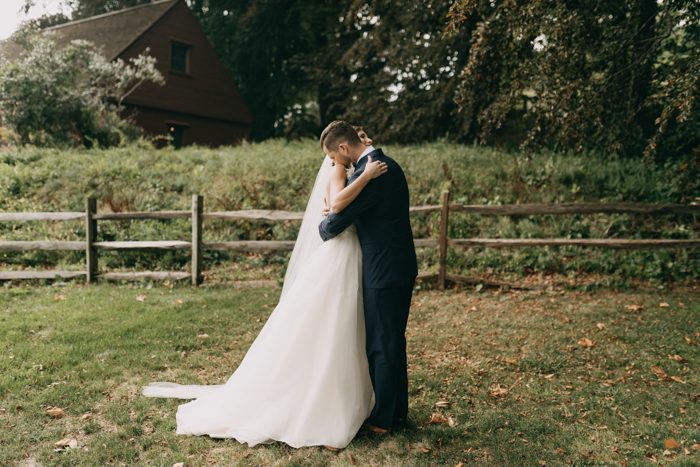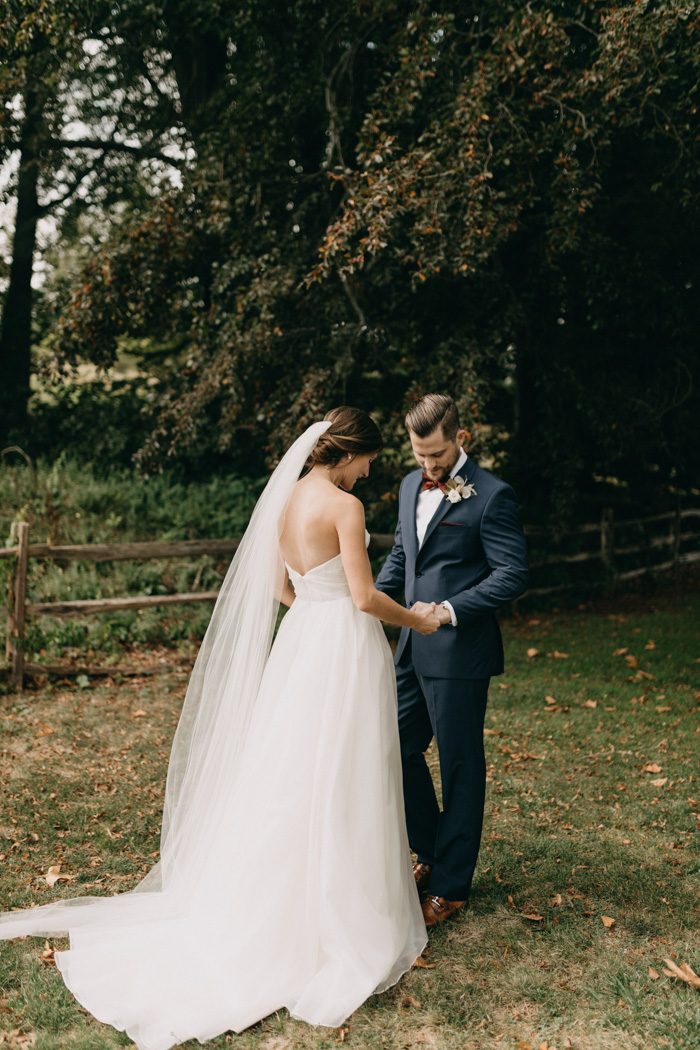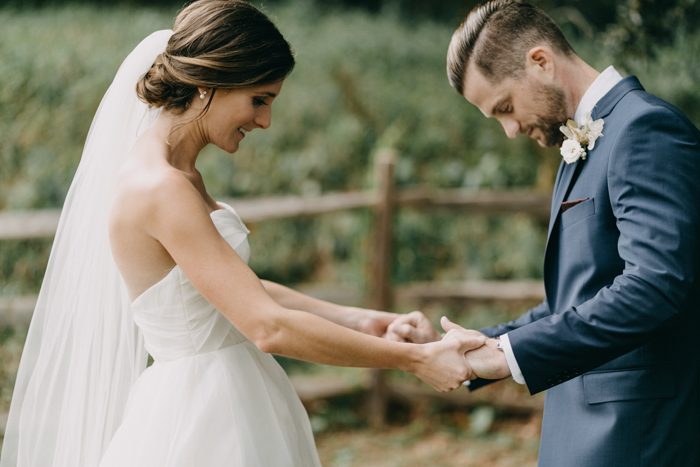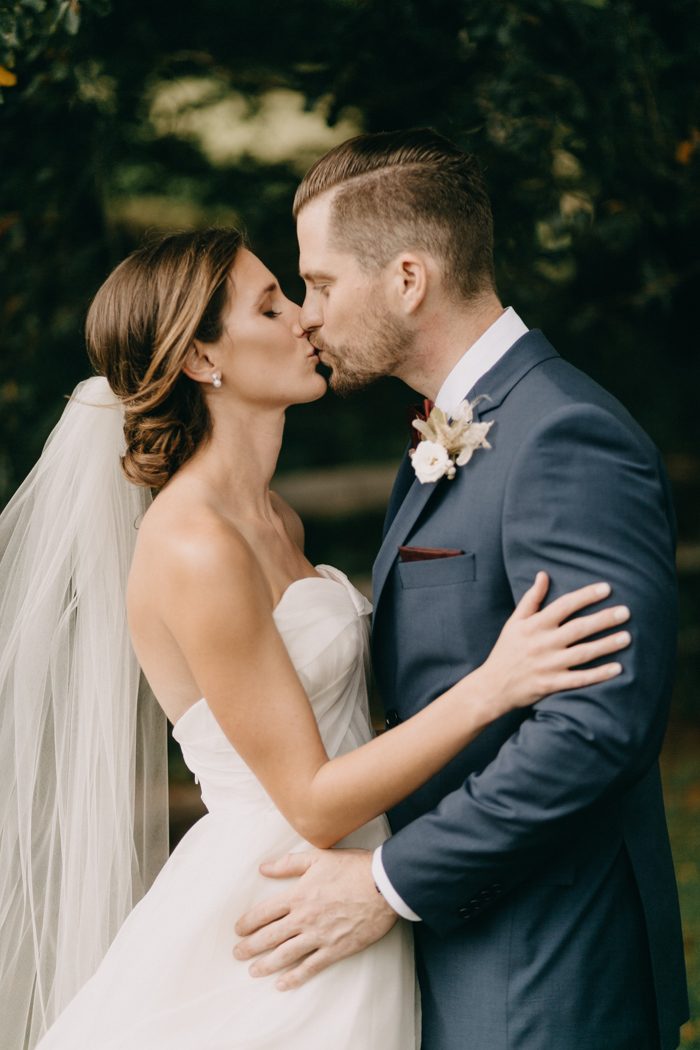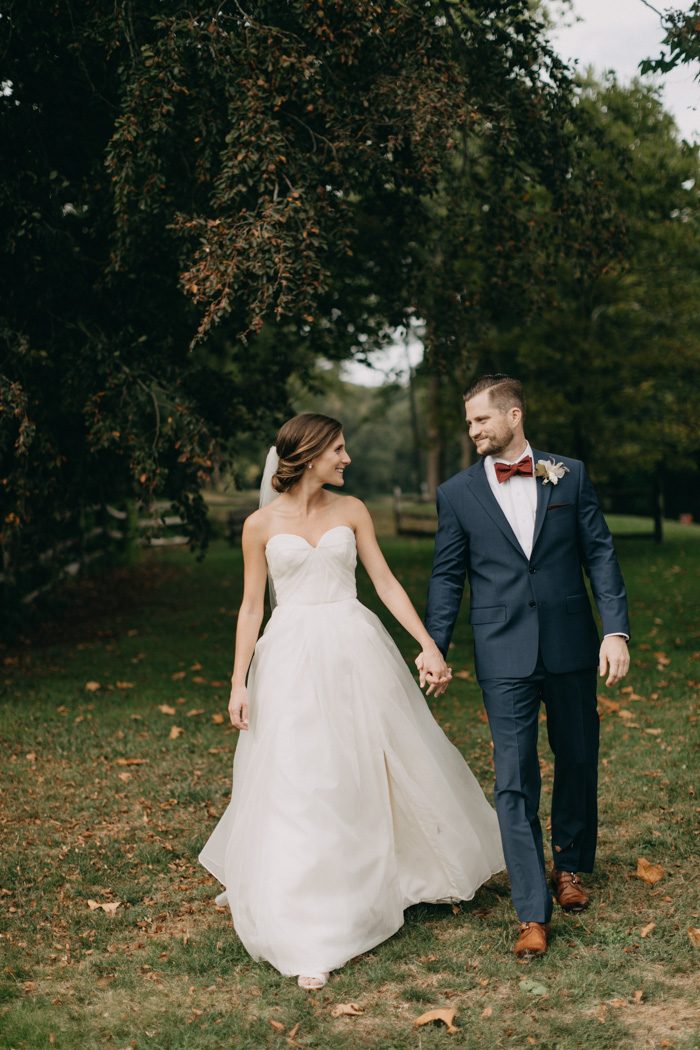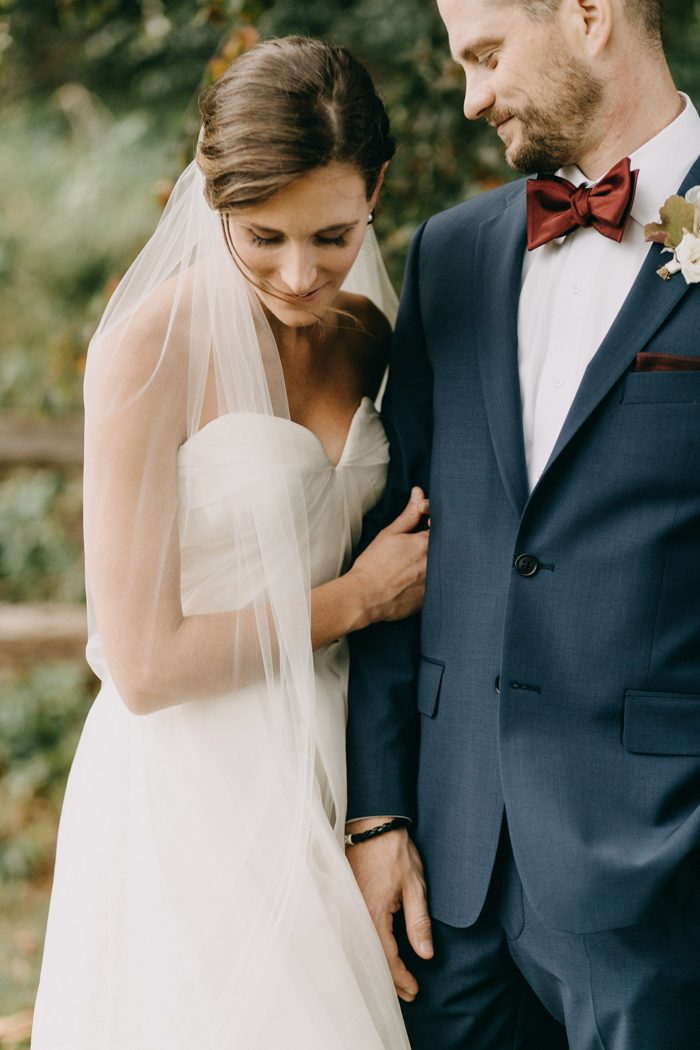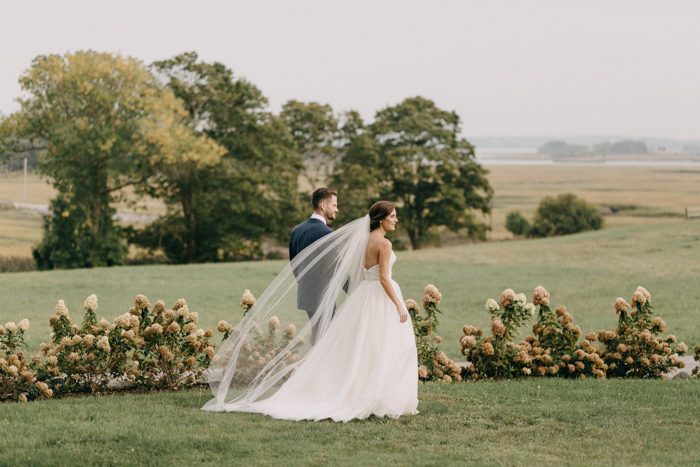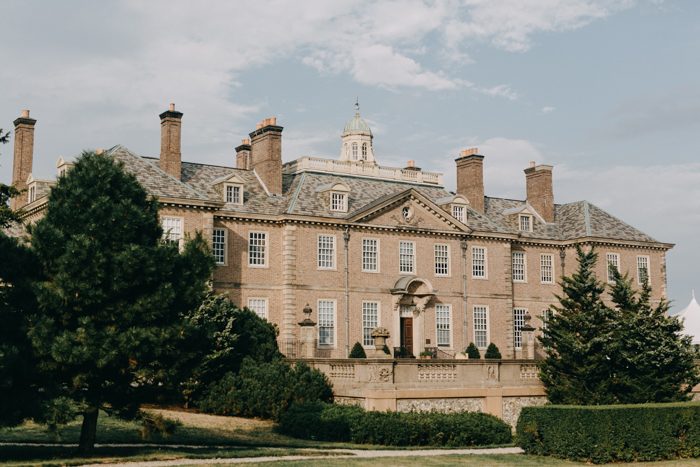 The most memorable part of the day by far was our ceremony. The Italian garden, where we had our ceremony, perfectly juxtaposed a wild and untamed beauty with a romantic elegance. It's hard to even put into words the feeling of this special place. Our ceremony was short but filled with personal words and thoughts from our friends and family. Our friend Sean served as our officiant, which made the ceremony all the more special for us. We were a little worried about how the weather would hold up for our outdoor ceremony as rain was in the forecast later in the evening, but we ended up just squeezing everything in before the weather took a turn. In fact, we had this really light fog roll in toward the end of the ceremony, which turned out to be pretty magical.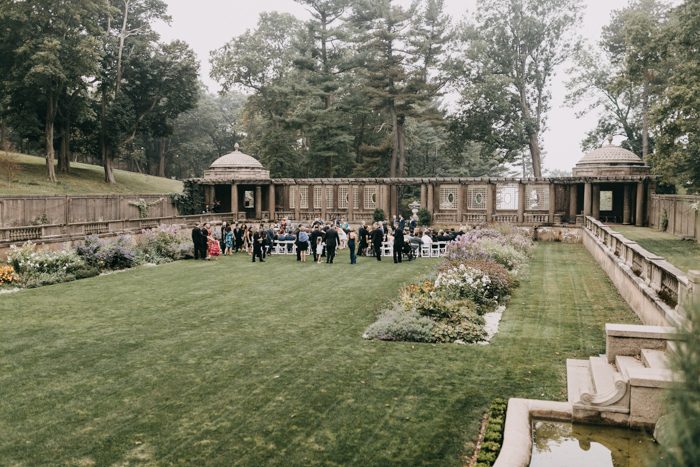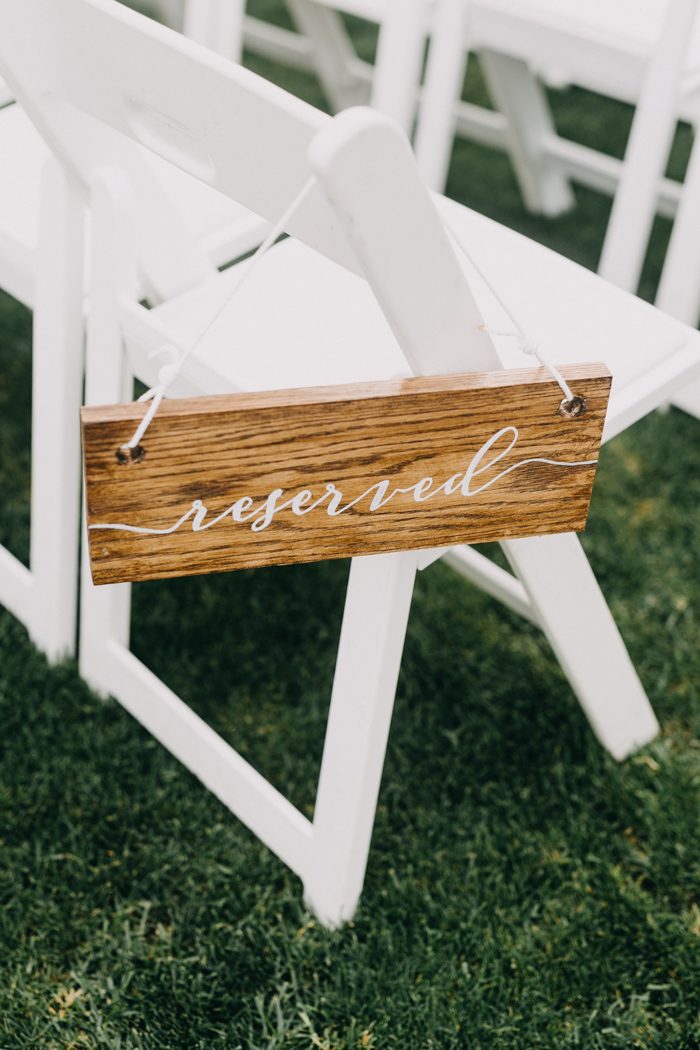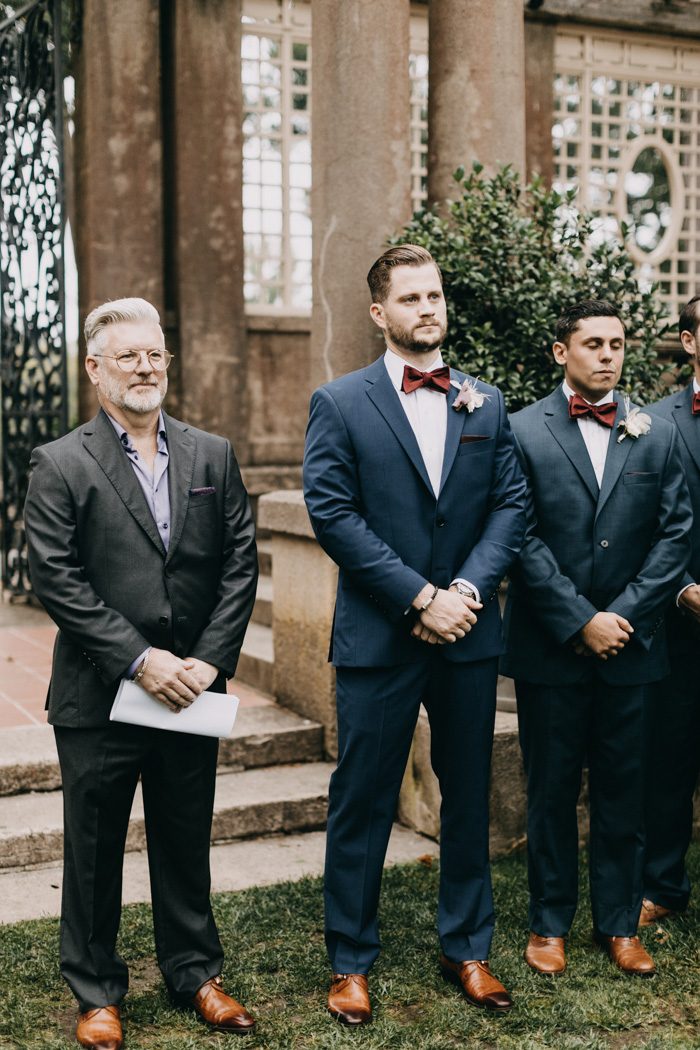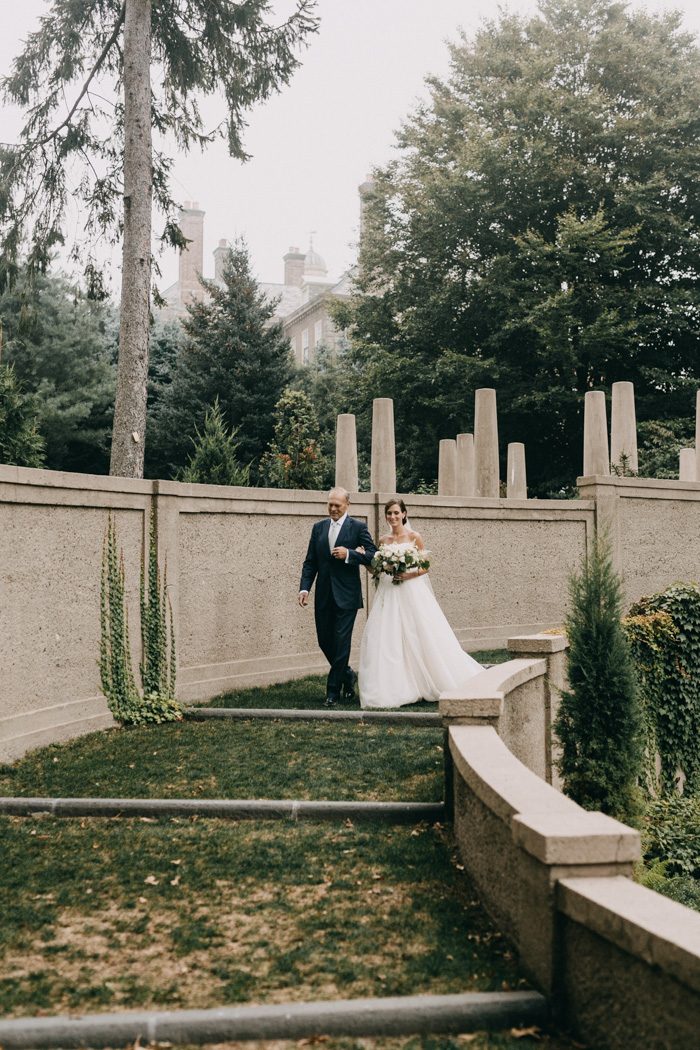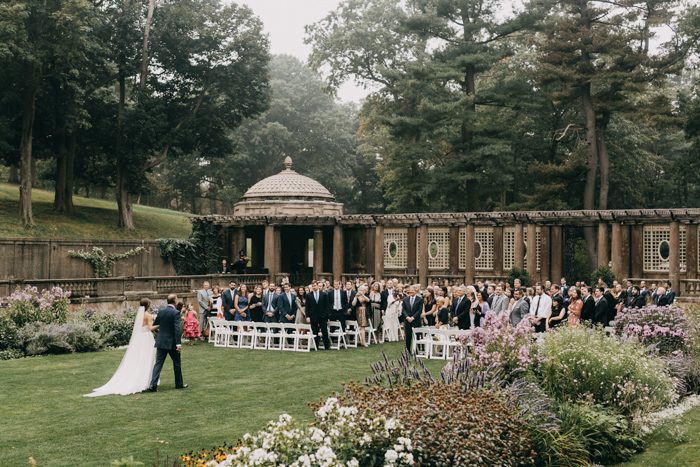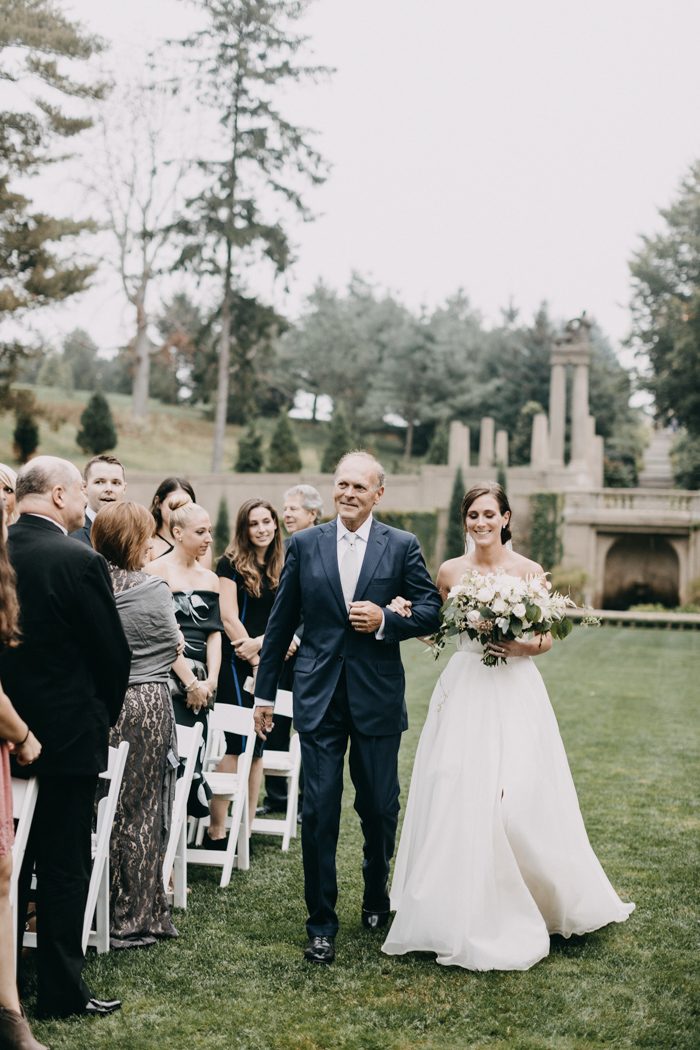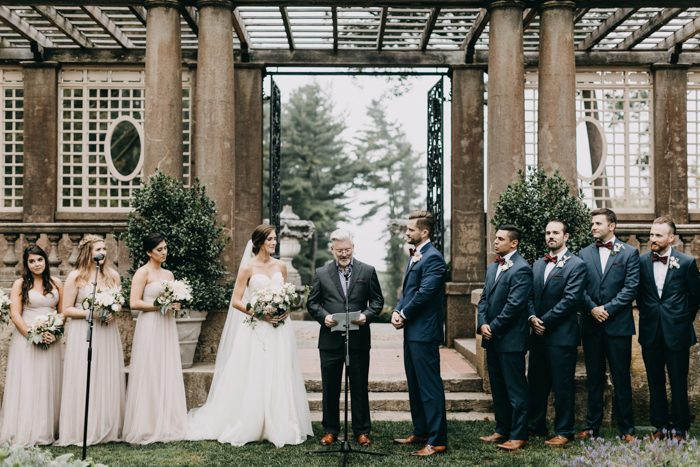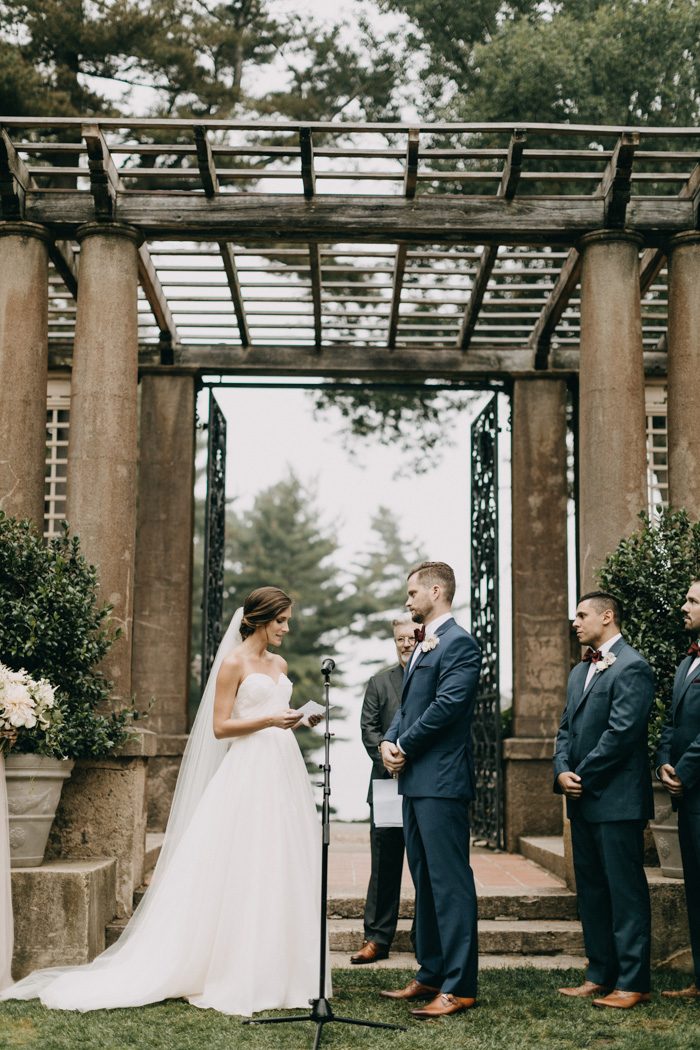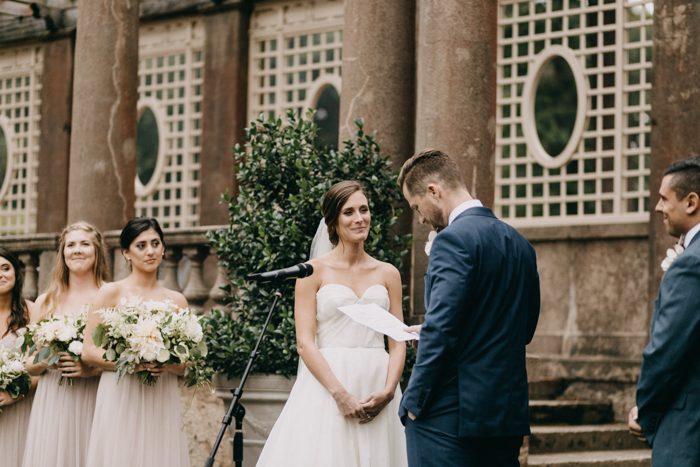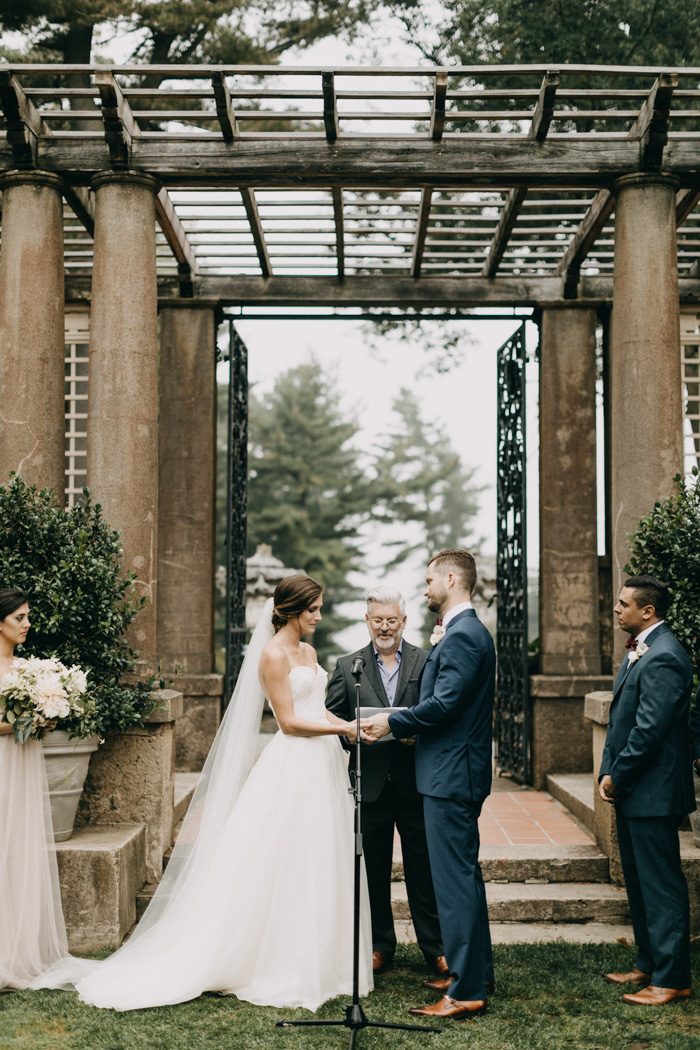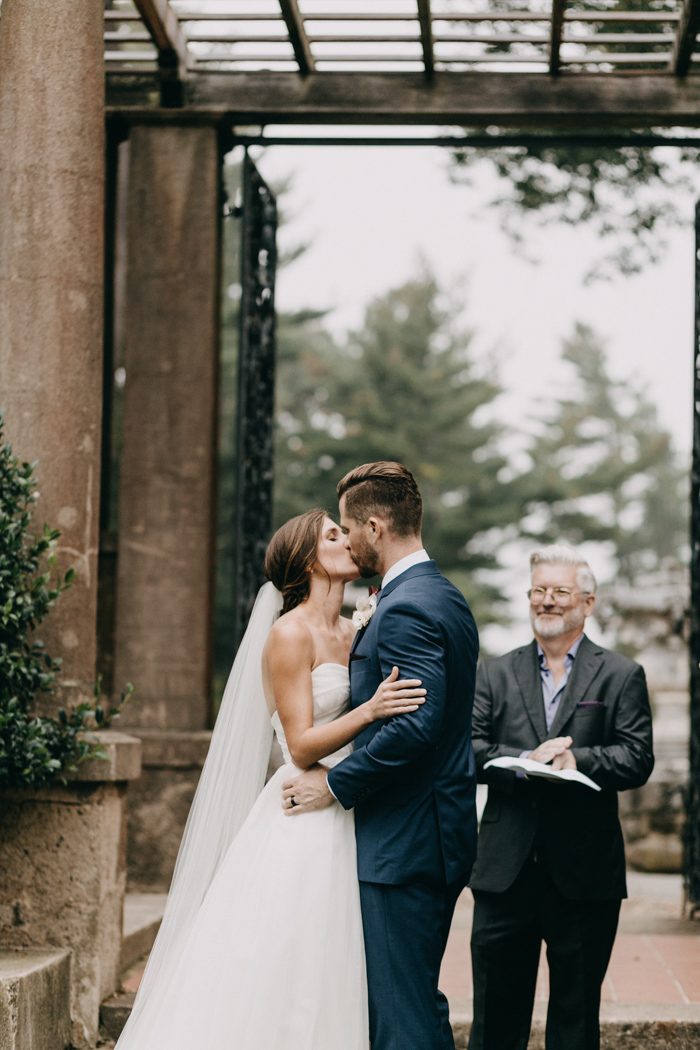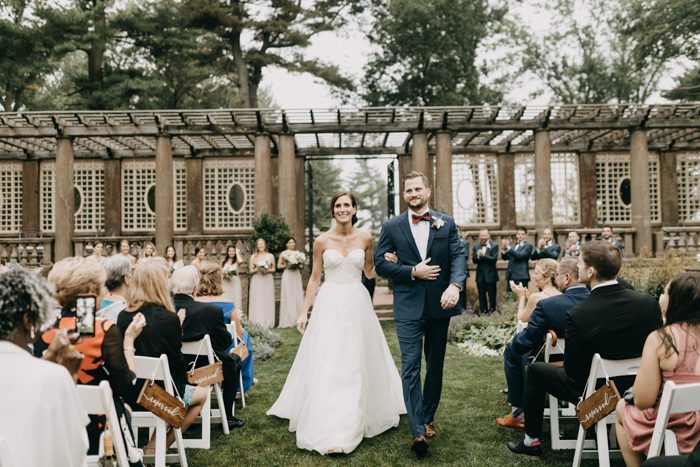 Working with our photographers, Emily and Matt, was such a joy! We had met Emily and worked with her for our engagement photos, so we felt really comfortable with her and had shaken off some our first-time jitters of being photographed before the wedding day. Emily was especially great at giving us suggestions to make small adjustments and get us started, but ultimately let us do our thing. She was able to capture some incredible shots through it all. Our photos ended up looking so natural and not overly staged, which was exactly what we wanted.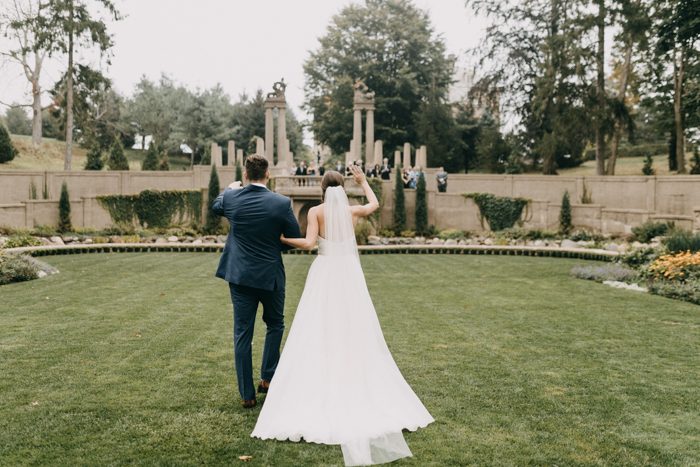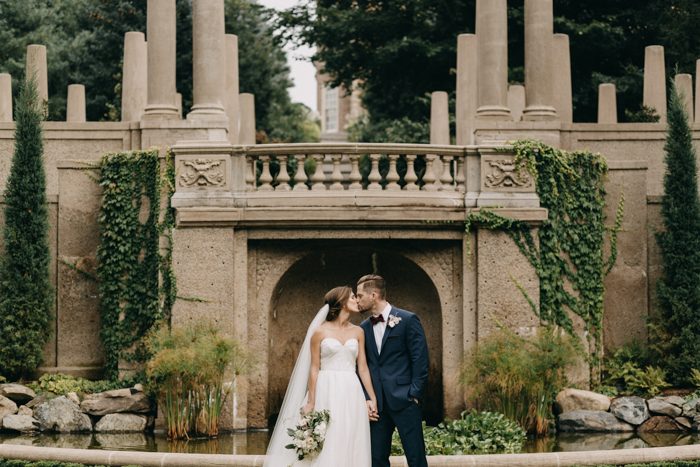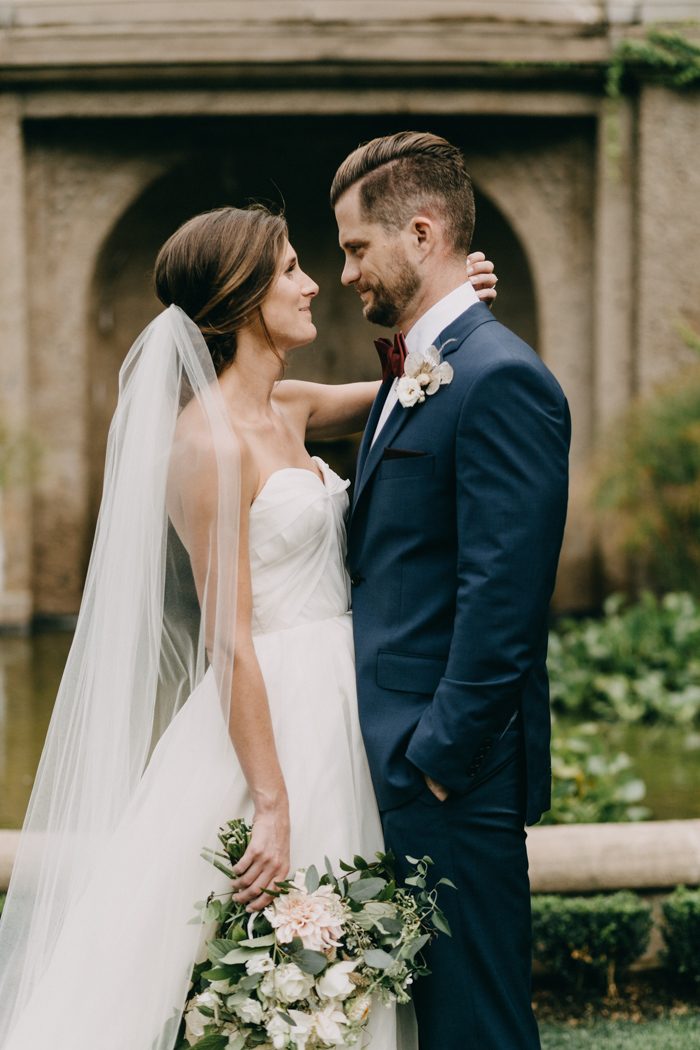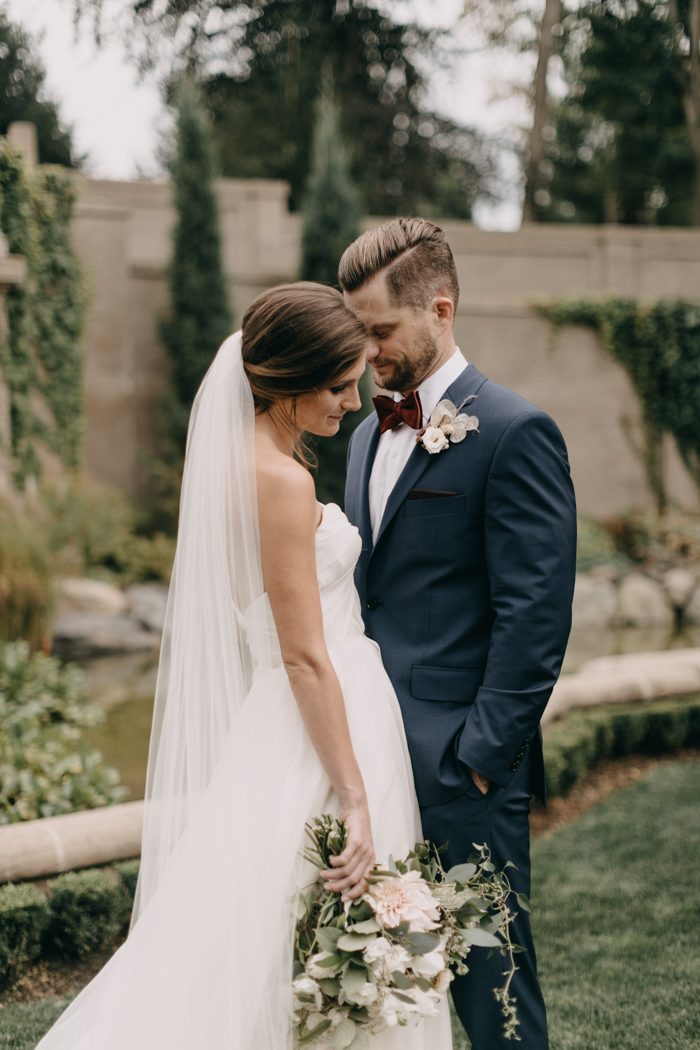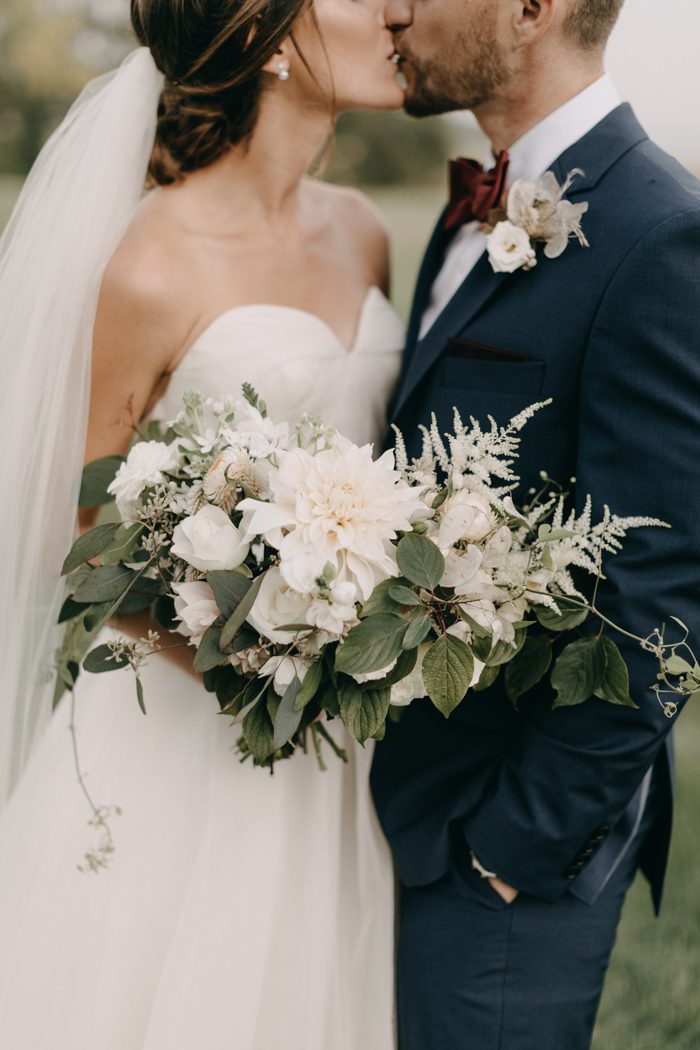 The best advice we received — and have since shared with other people — is to figure out your top 3-5 most important aspects of your wedding day and allocate your budget accordingly. For example, our venue, band, and photographer were high priority for us and we were willing to spend a little more for those things, knowing that we'd have to be more frugal on some other aspects of the wedding such as the wedding attire and decorations. Those priorities are different for every couple, but it worked well for us and even got us doing a little DIY for some of our lower priority items, which ended up being really fun. Overall though, we think couples working together throughout the planning process is crucial. We each took more active roles in coordinating certain parts of the planning, but we never had one person shoulder all the responsibility. This really helped take away a lot of the stress associated with wedding planning.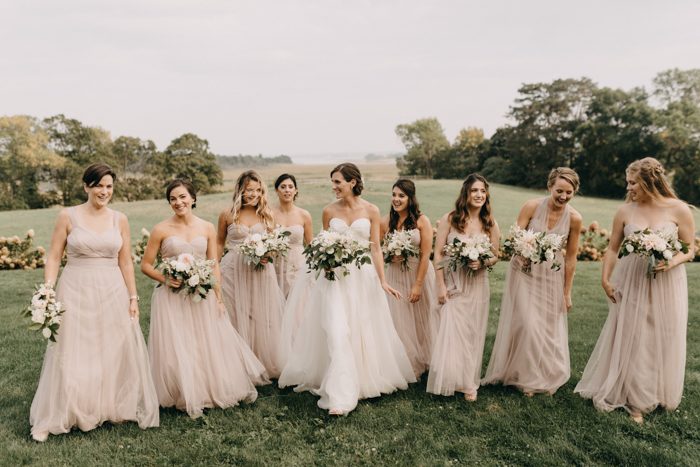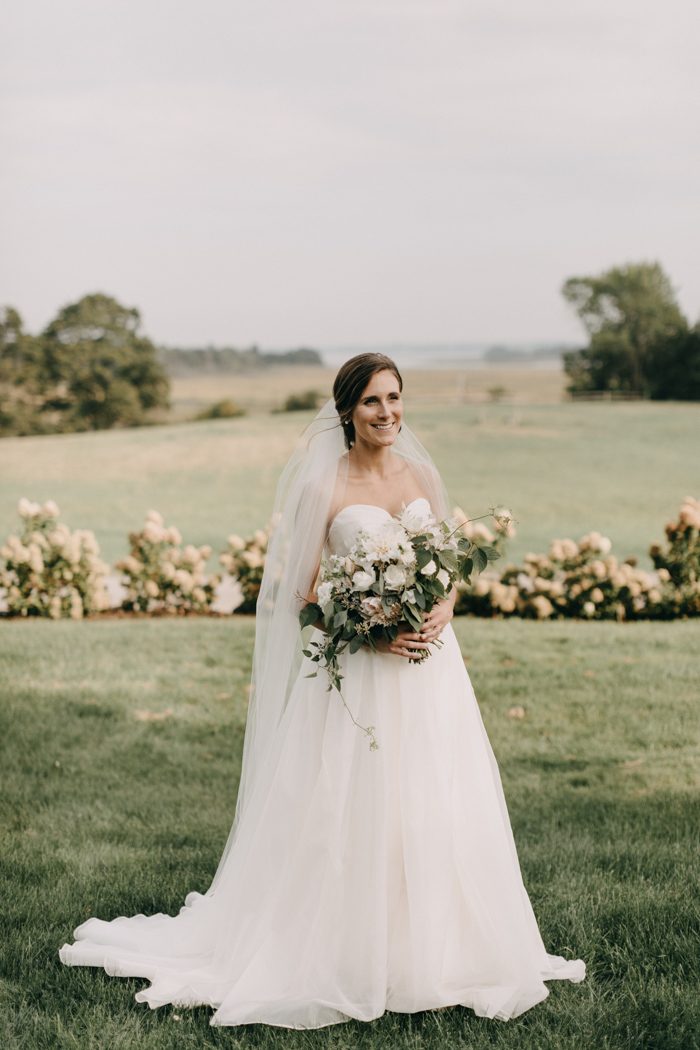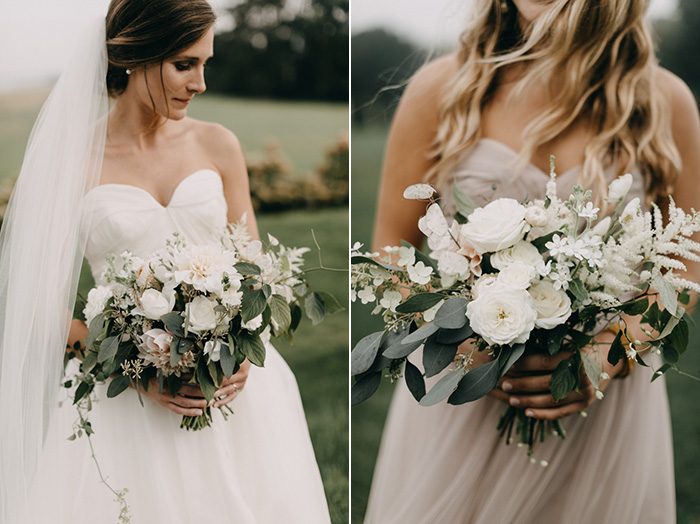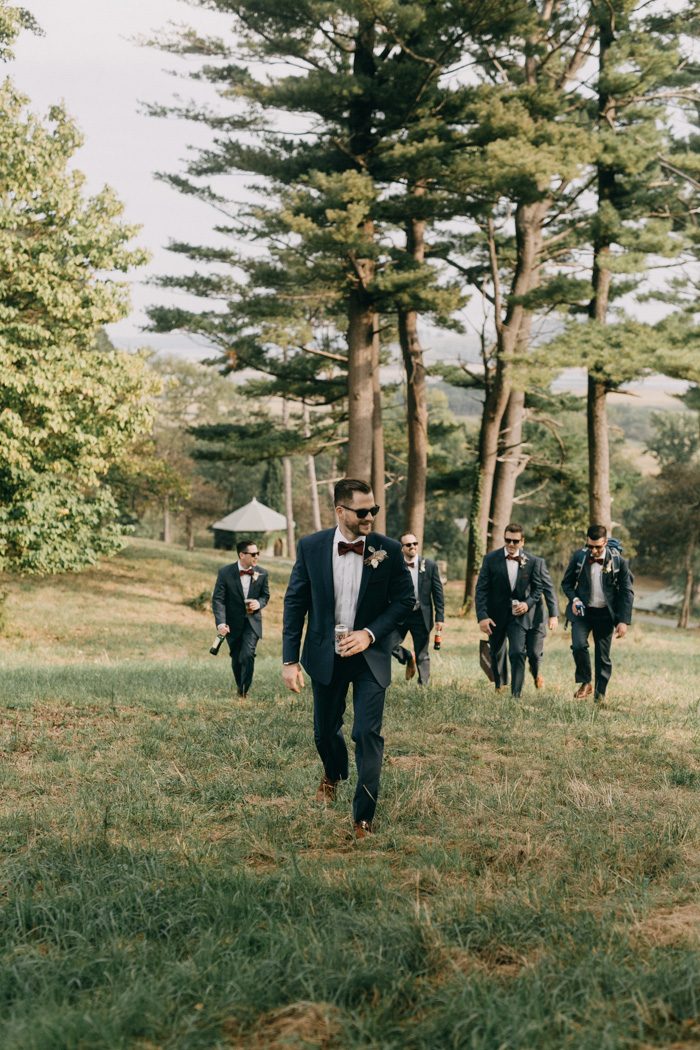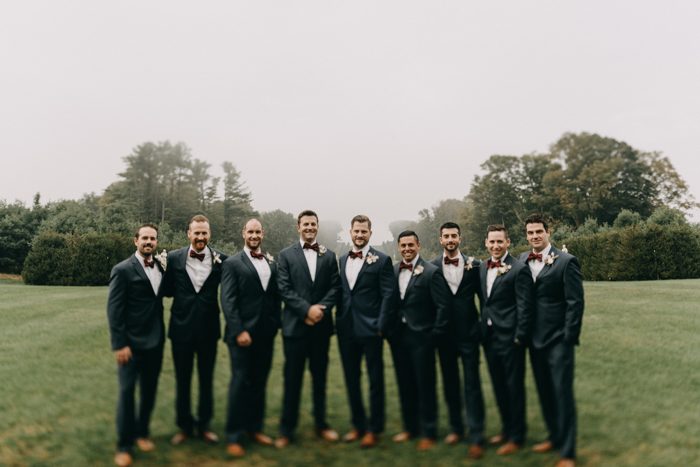 We DIY'd a few decorative items for our wedding, which was actually a ton of fun. We made wooden seating signs for the ceremony using simple cuts of wood that we then stained and hand lettered using a white Sharpie. We also made our own "guestbook" using a historic nautical map of the surrounding area and surrounding white mat board, on which our guests could write messages. Lastly, we dug up Topher's childhood wooden art easel to serve as a hold for our welcome sign.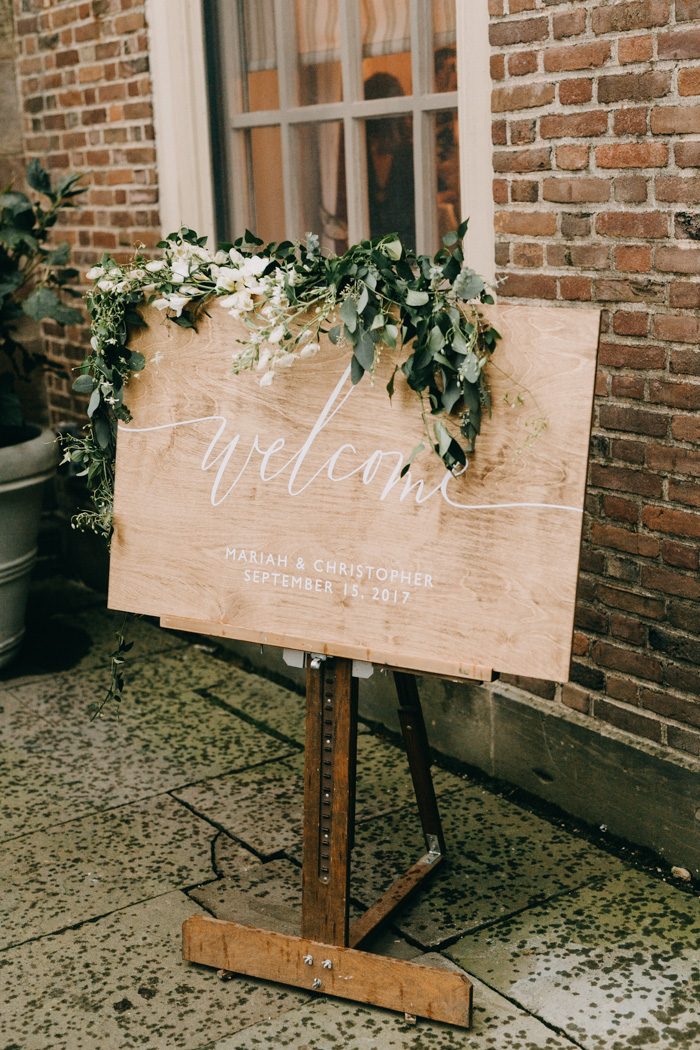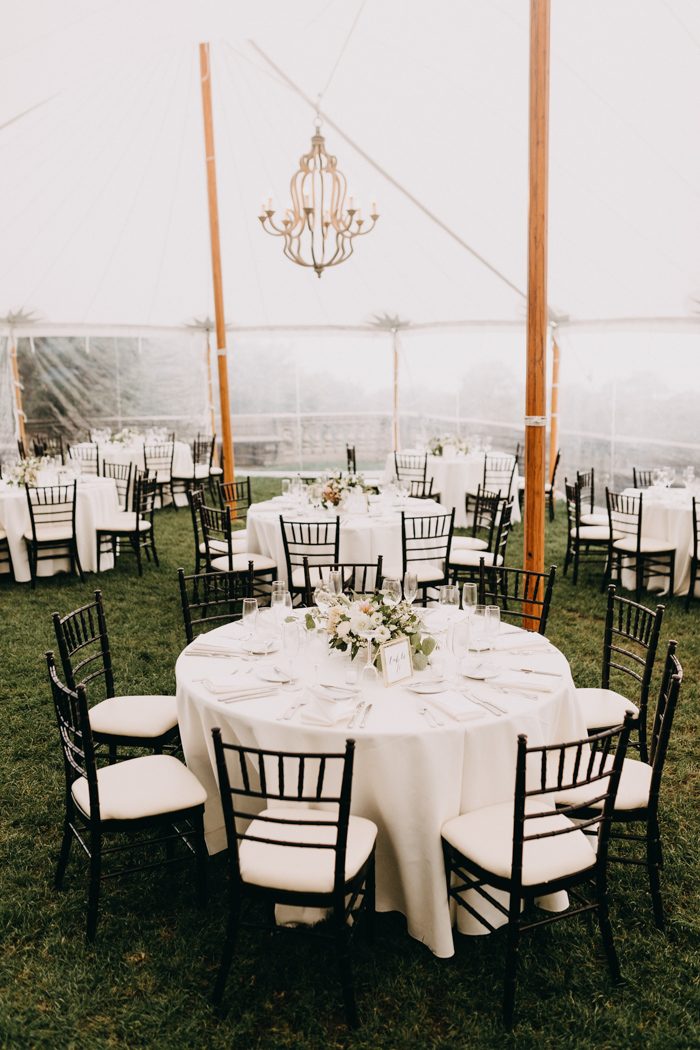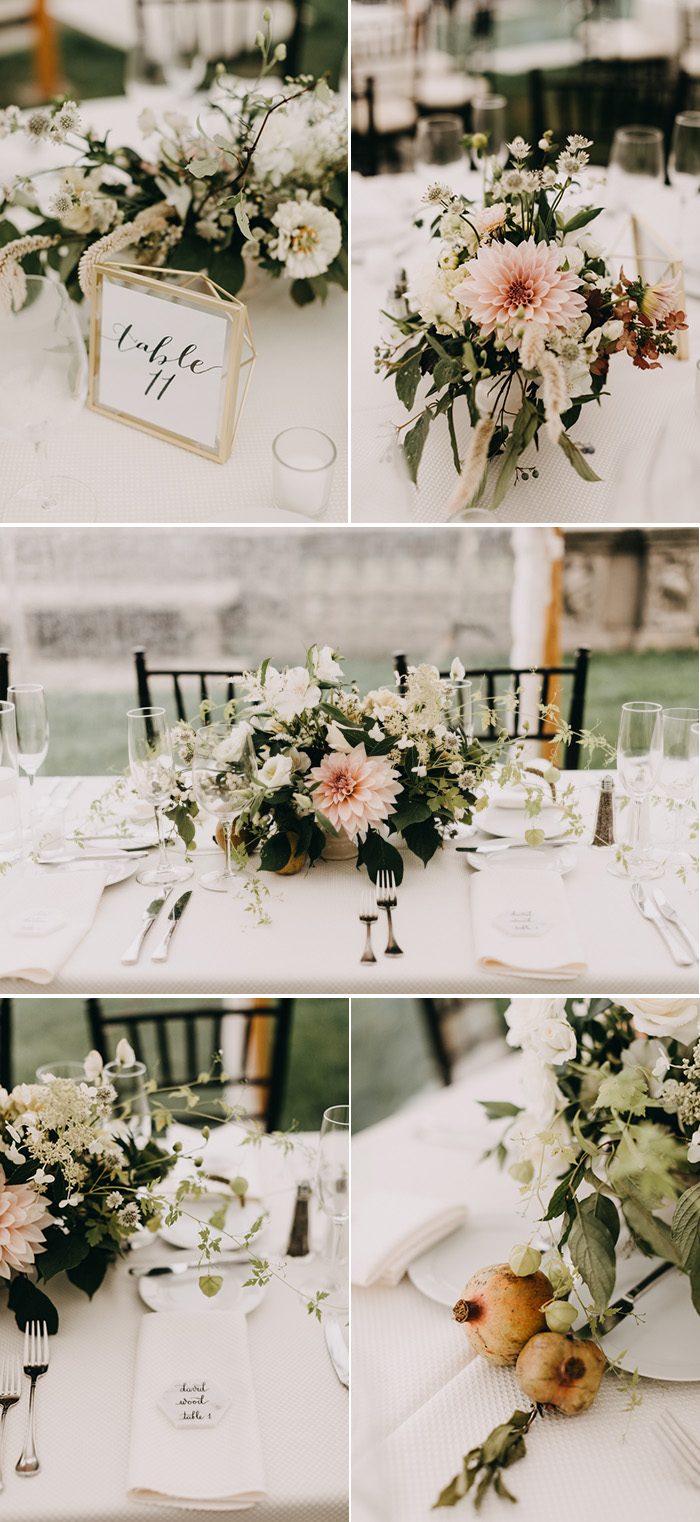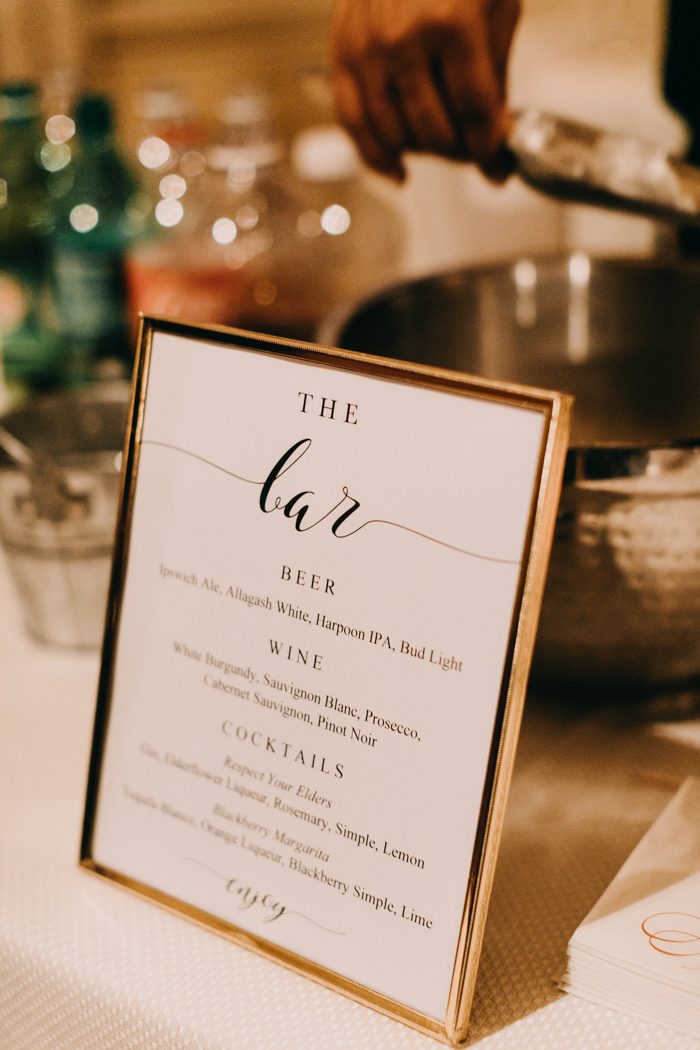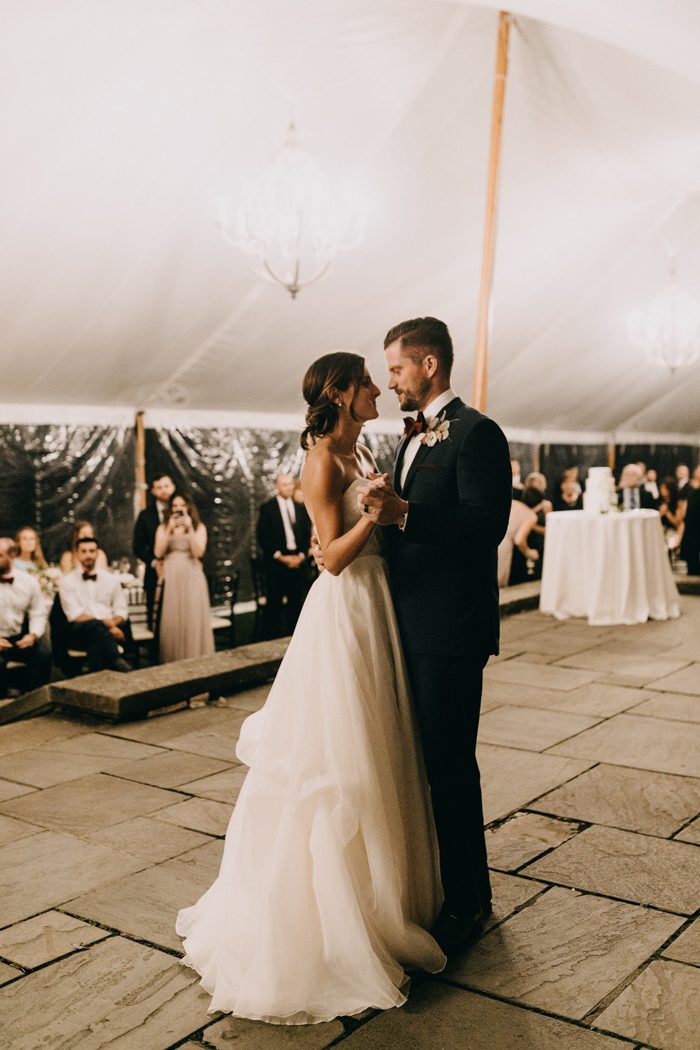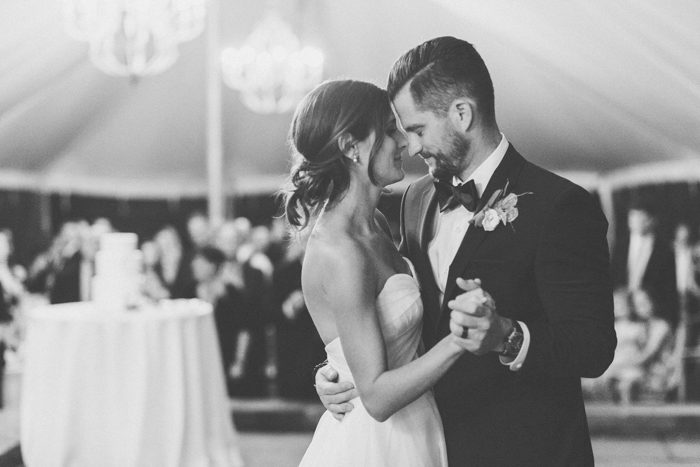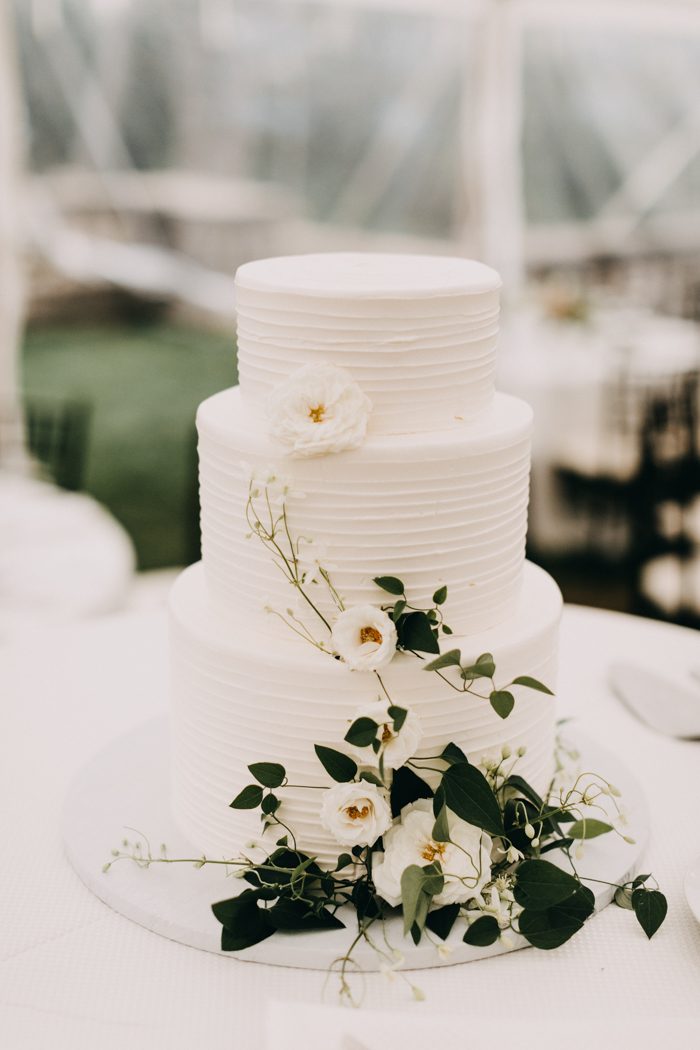 Congratulations to Mariah and Topher, and a special thanks to Junebug member Emily Delamater Photography for sharing this beautiful wedding at The Crane Estate with us! Love the Italian vibes of this venue and looking for more romantic inspiration? This breathtaking Tuscany destination wedding is an Italian fairy tale come to life!