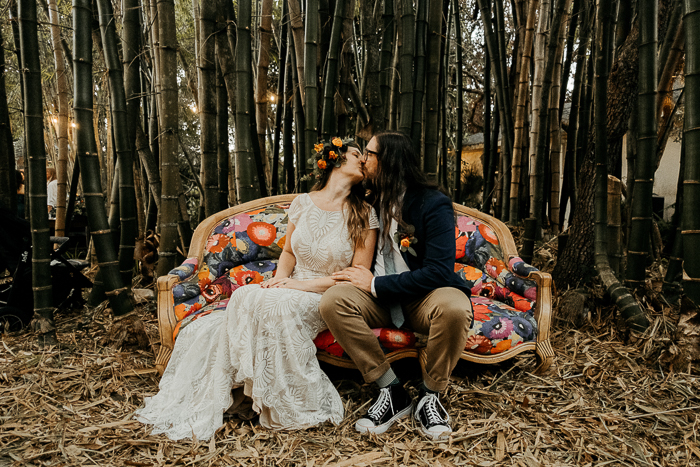 Lindsay and Garland made laid-back look oh-so-cool in their Florida backyard wedding. With the help of planner Southern Romance Events, the couple turned Lindsay's parents' property into a colorfully casual oasis filled with lush greenery, wild floral arrangements from ABC Event Planning, and an Engine 53 Pizza food truck.
The Portos were the perfect photographers to capture the free-spirited vibes of the day. Keep scrolling to see every detail they captured–including silly bridal party photos, a reception party complete with cigars, and a late-night jump in the pool.
The Couple:
Lindsay and Garland
The Wedding:
Bradenton, Florida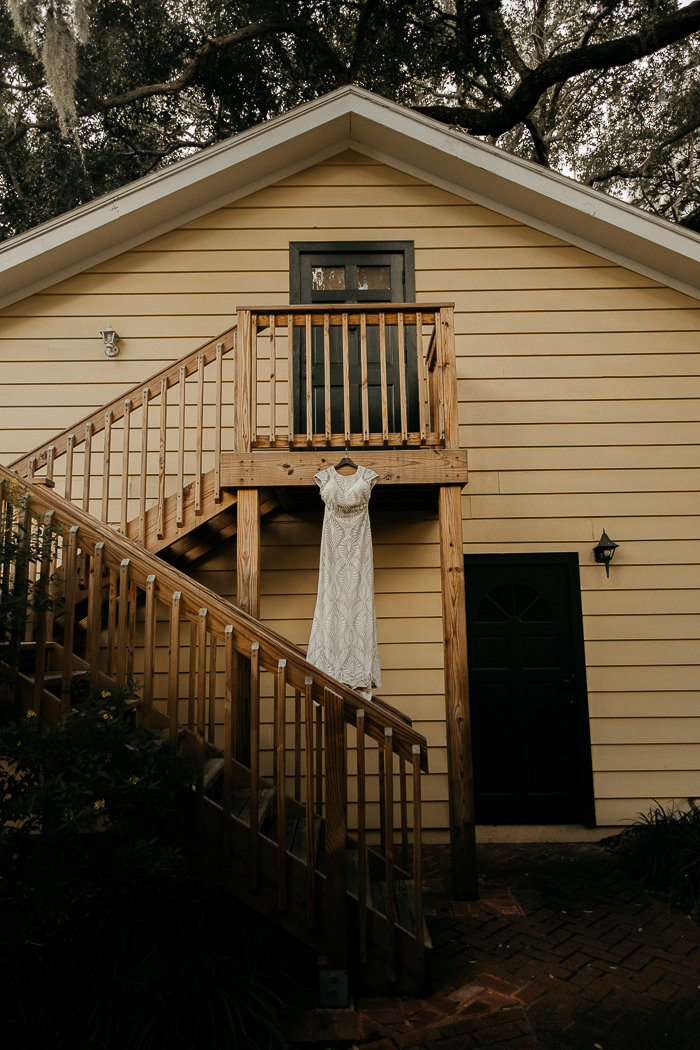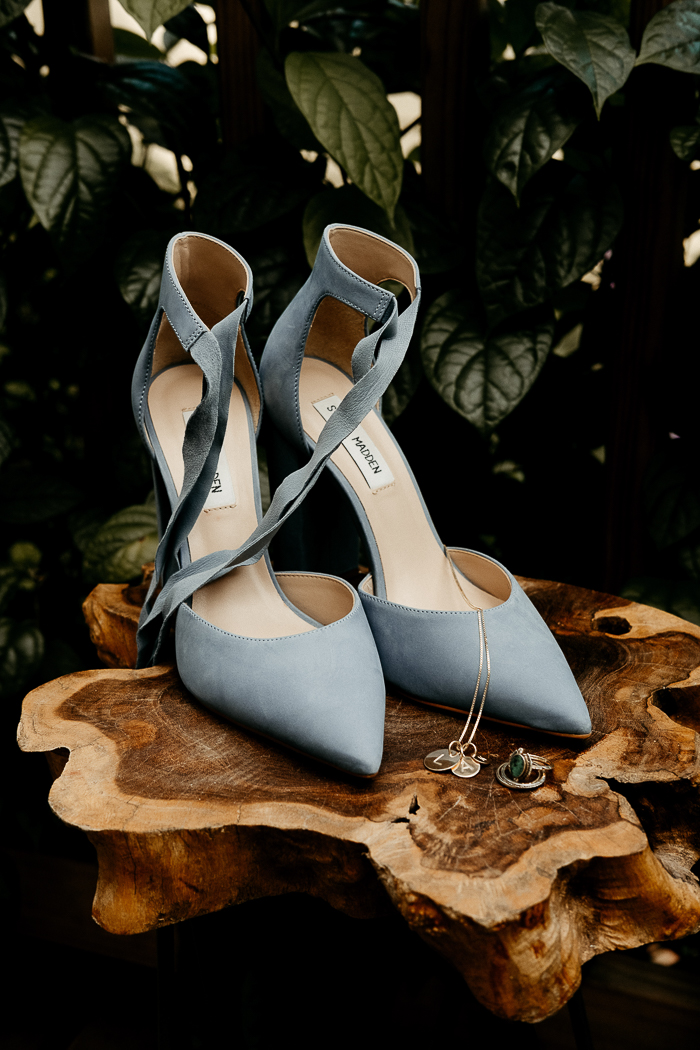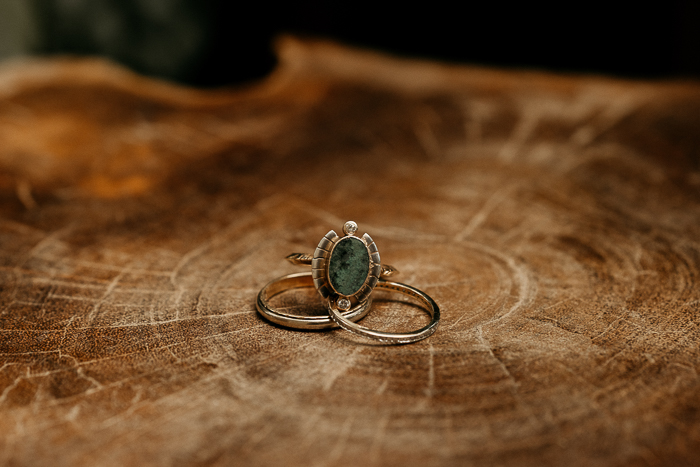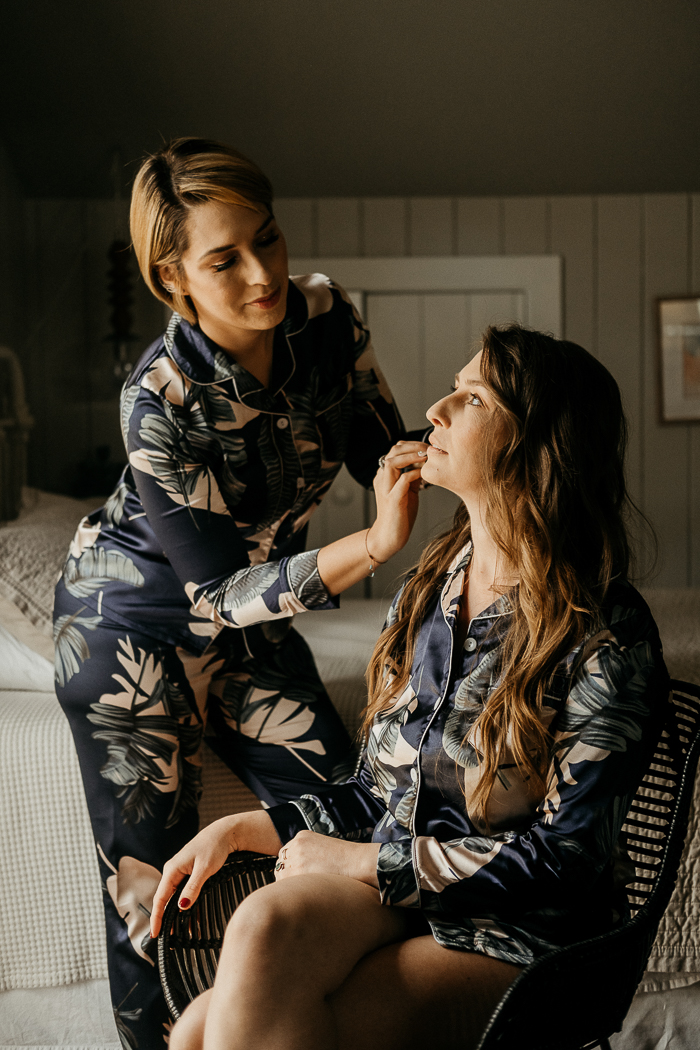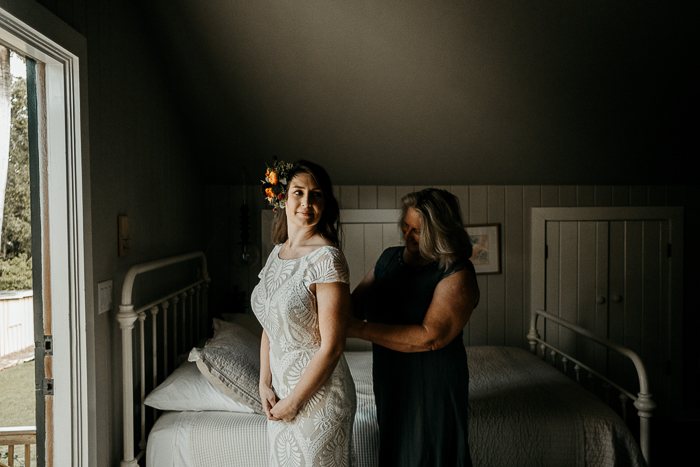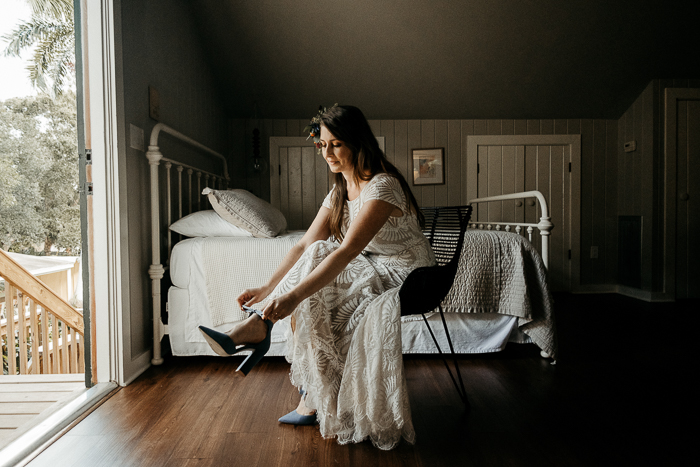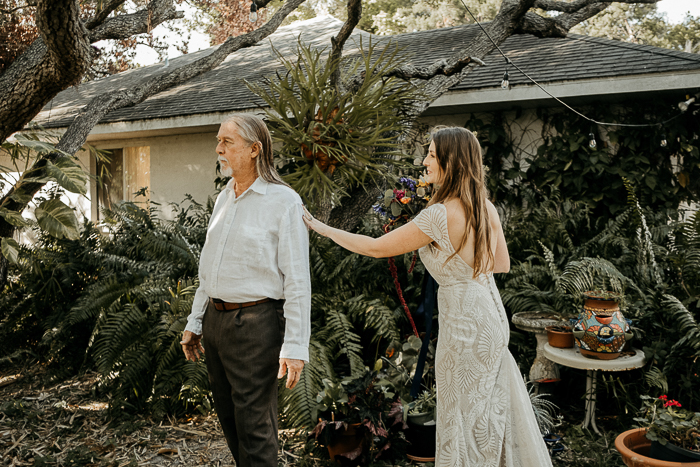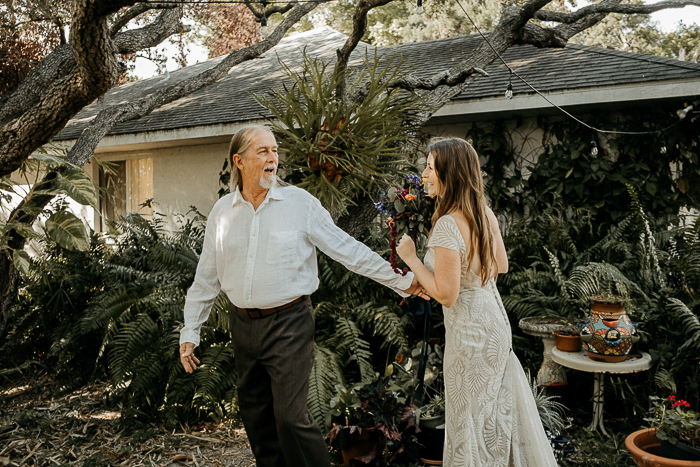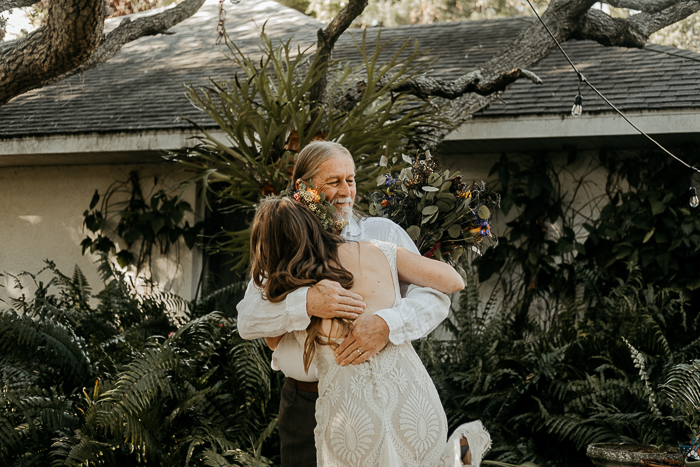 Laid-Back Wedding Vibes
We had an idea of what we wanted functionally, but Lindsay really took over the details department. We wanted something intimate–where we could leave the day and feel like we actually got to soak in everything. The ceremony and reception were both outside, so we really leaned on the natural vibe and minimal decorations. Mix and matched rugs were rolled out for the ceremony space, which transitioned into a "dance floor," and guests got to walk around and find little pockets in the trees and bamboo to sit and chat, etc. It was easy going.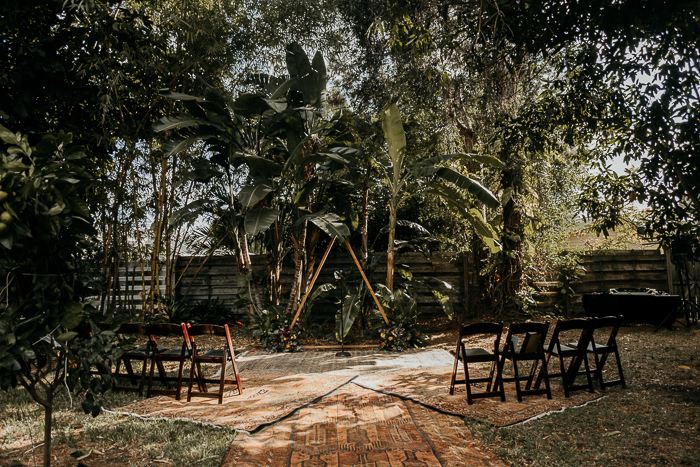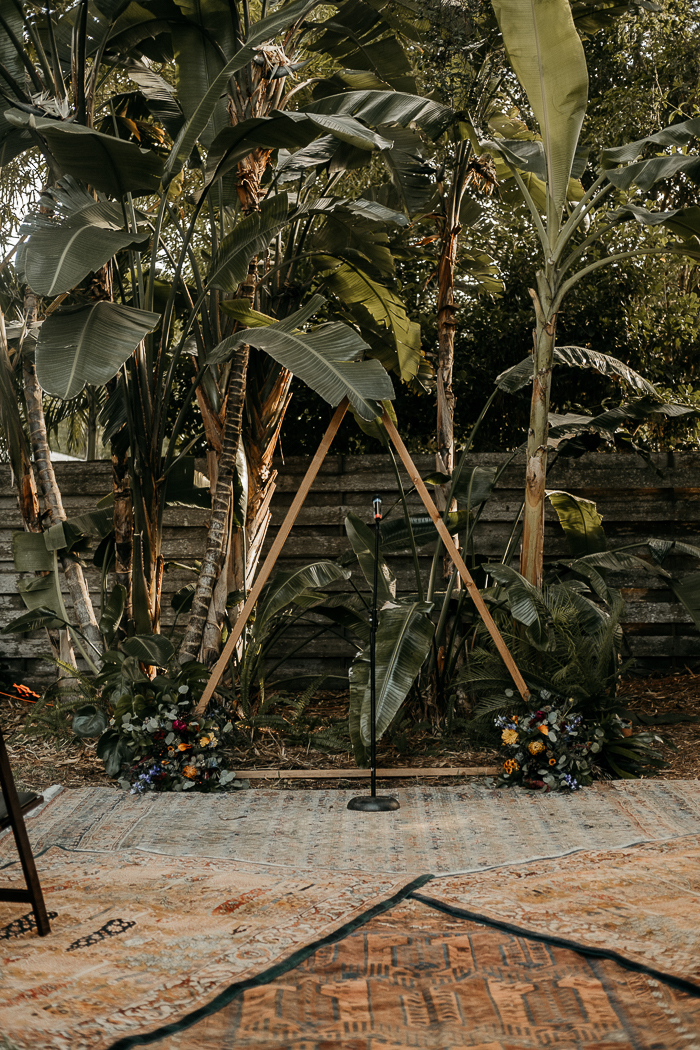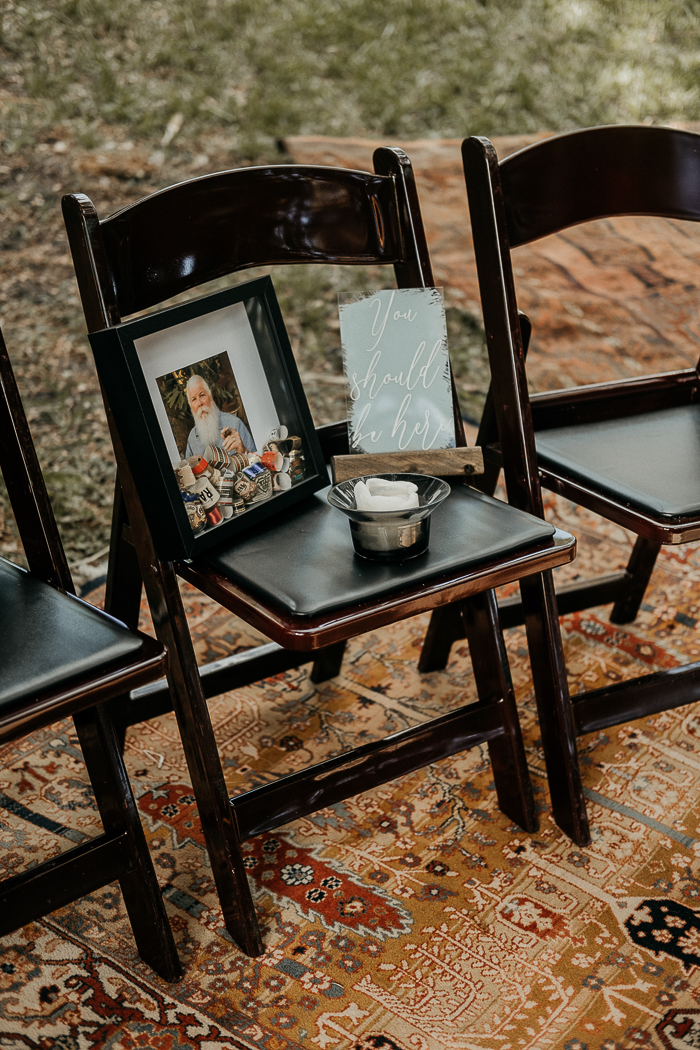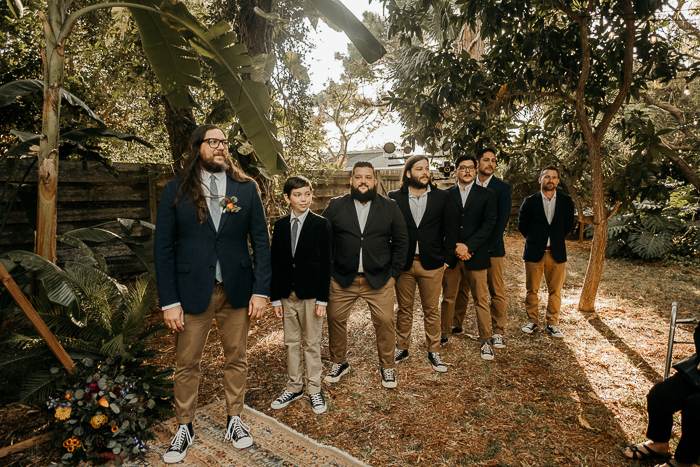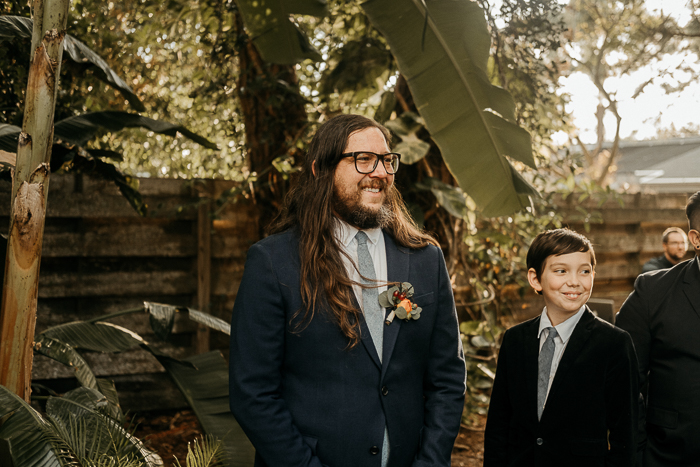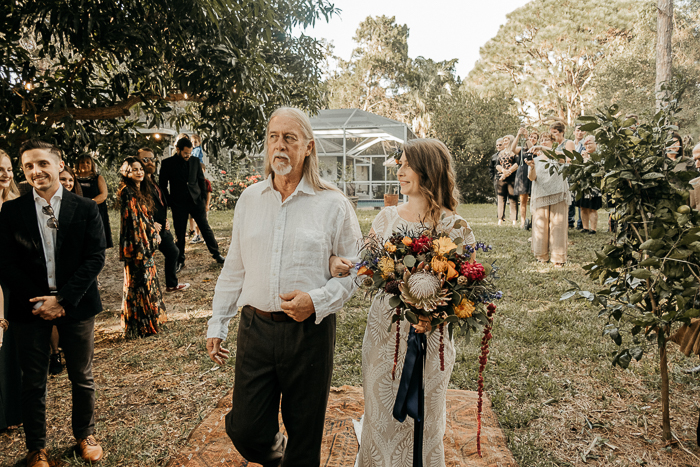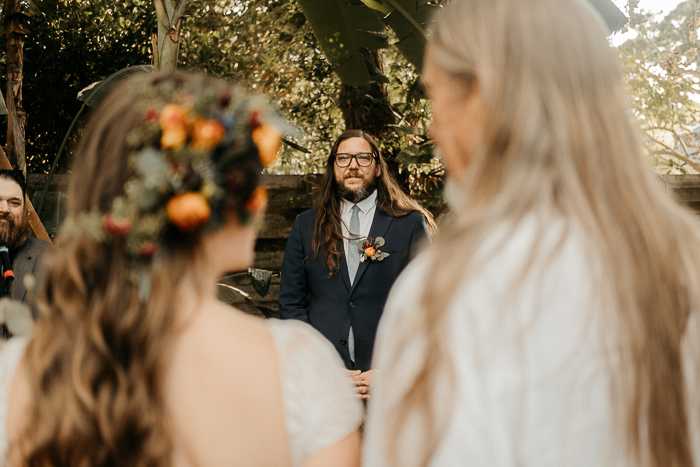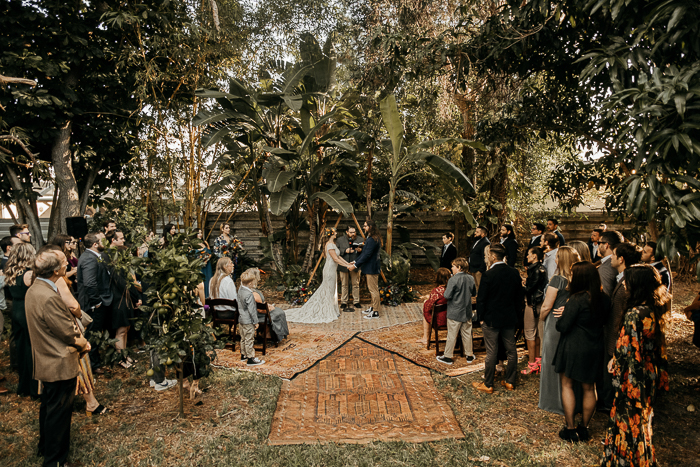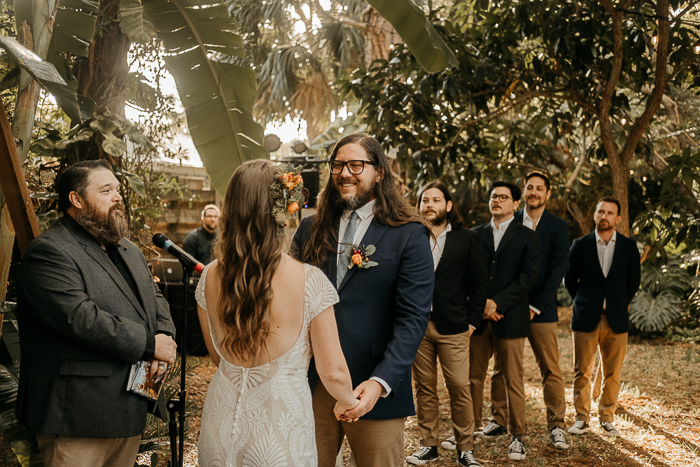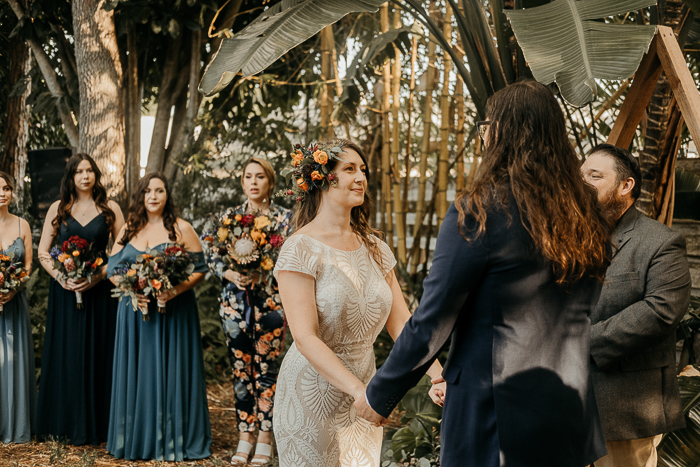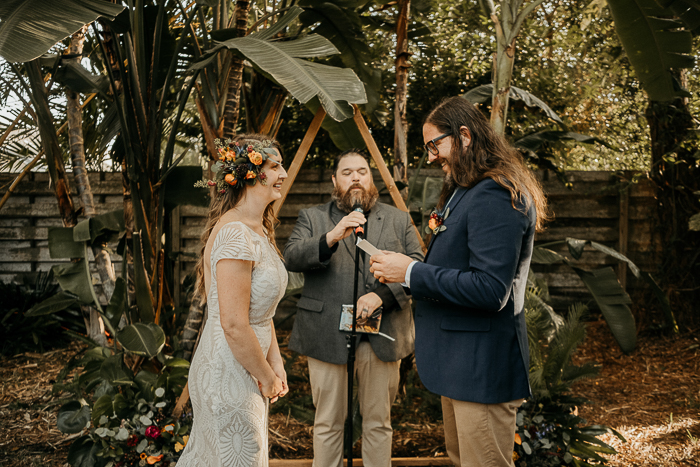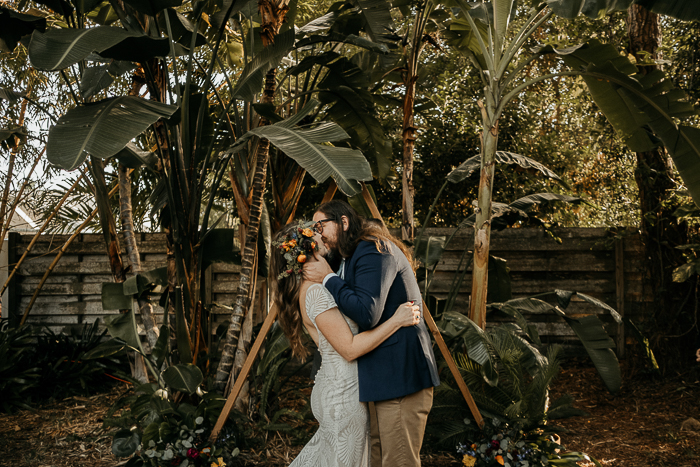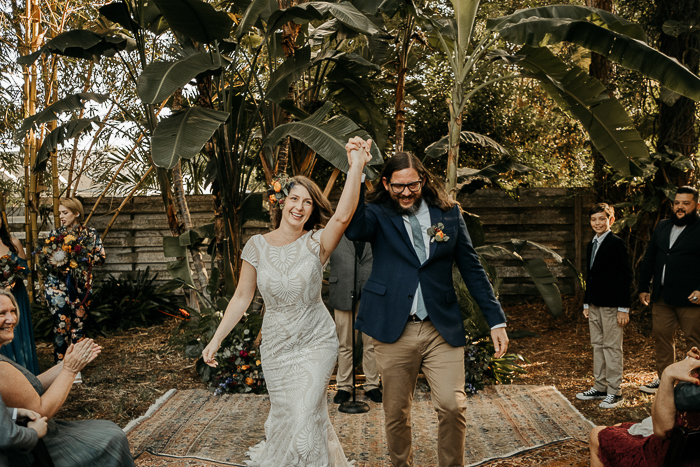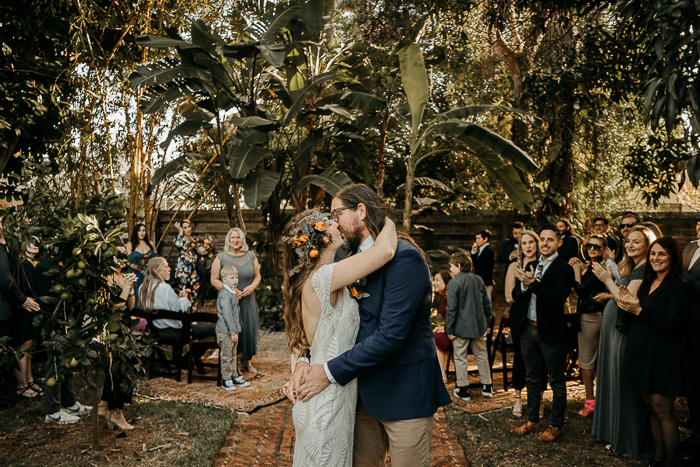 Why a Casual Florida Wedding
Initially, we had booked a different venue which was lovely. But once we started planning, it just didn't feel right. Lindsay's parents have an amazing property she grew up on, and after we started picturing our wedding there we never looked back. It was a comforting space for us and required very little decoration because of all the natural charm and beauty.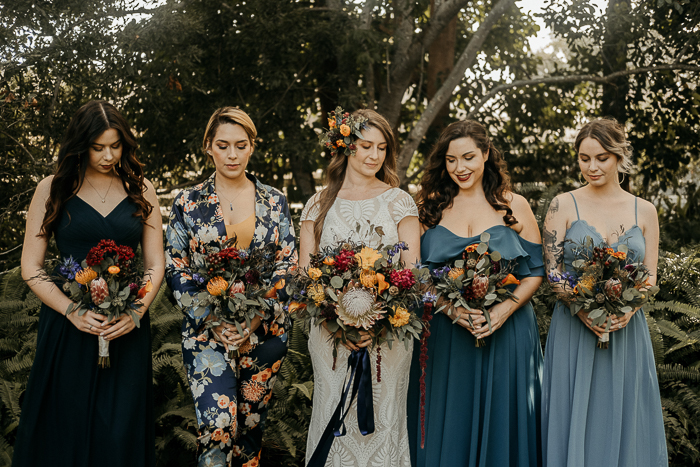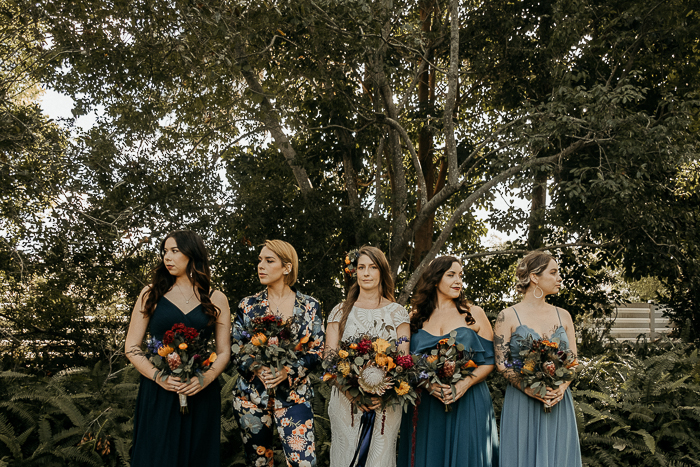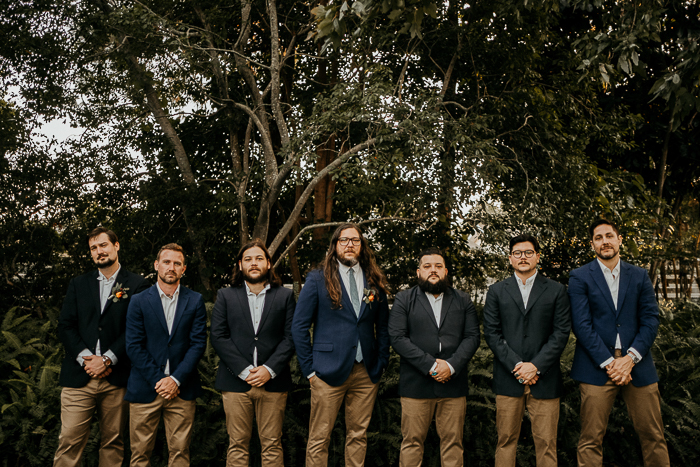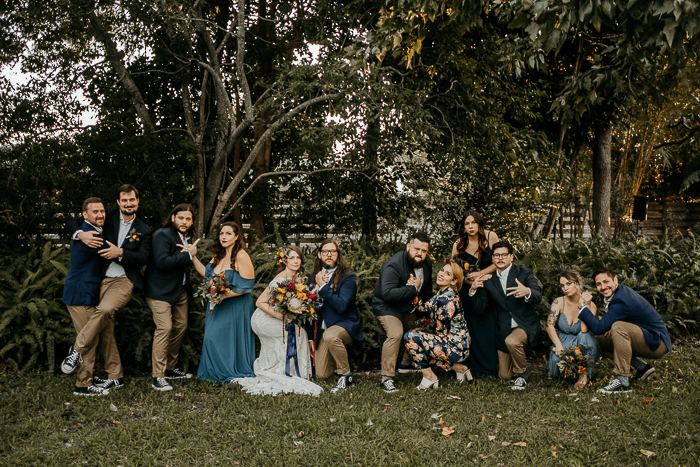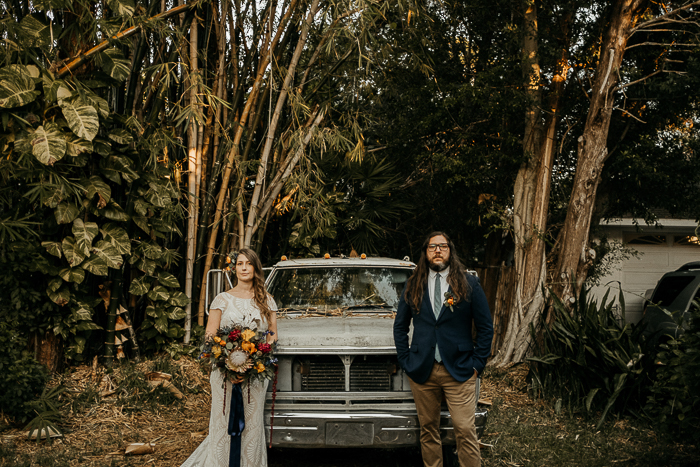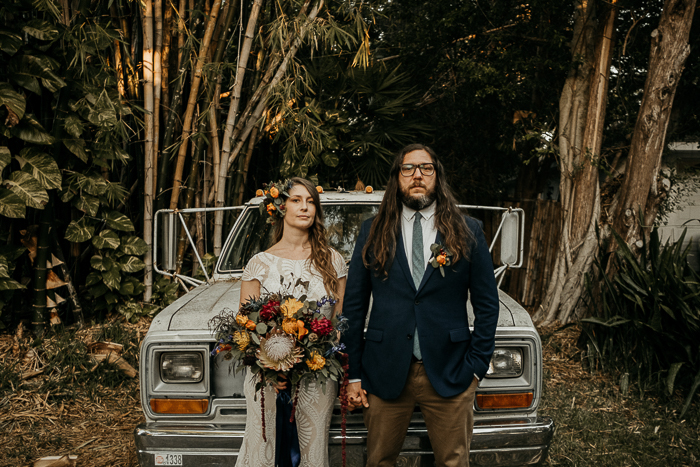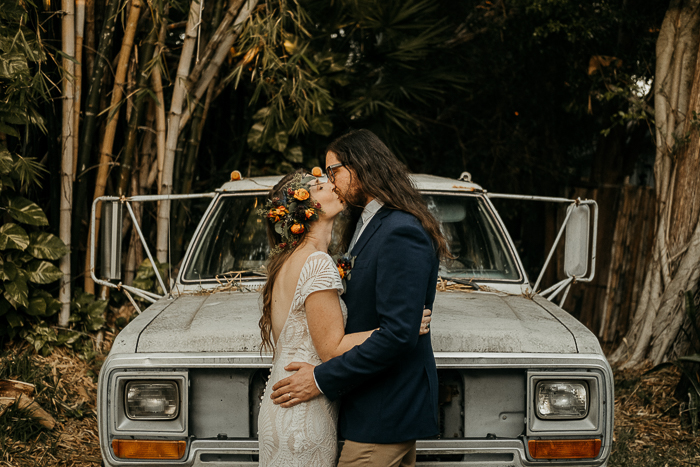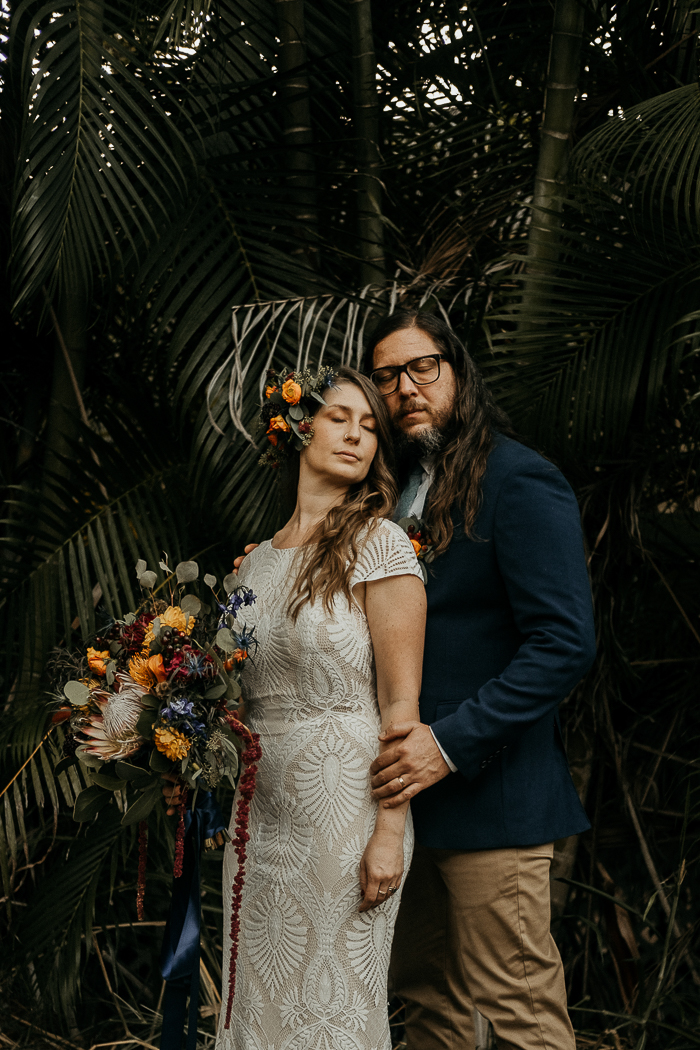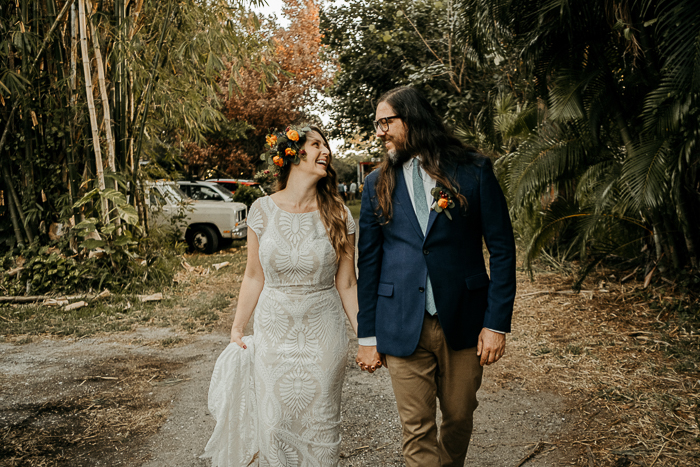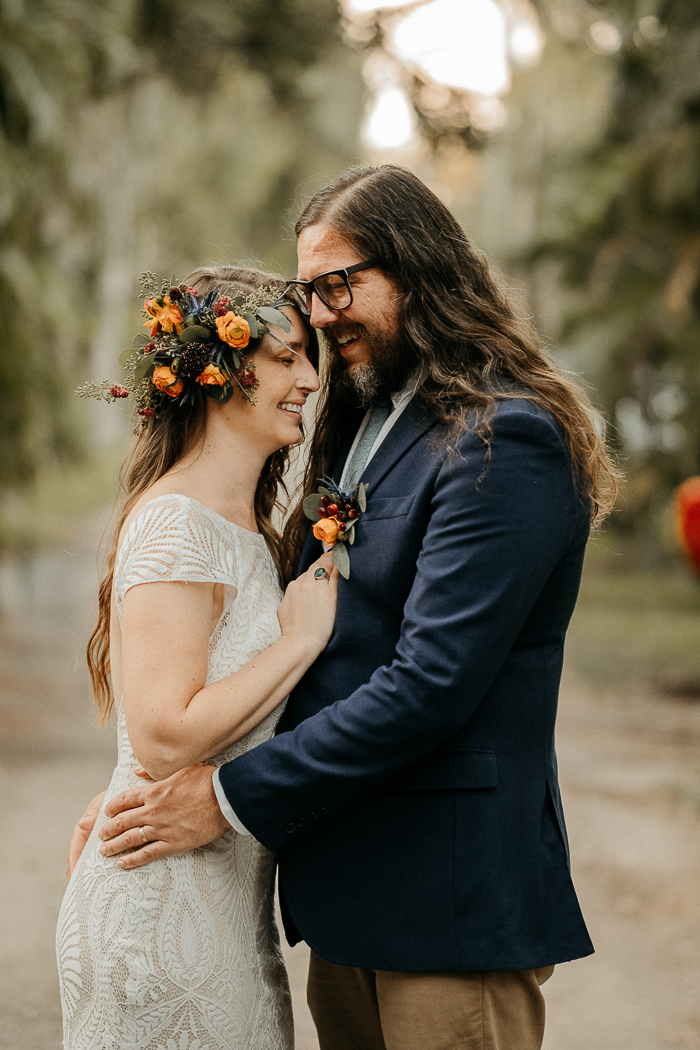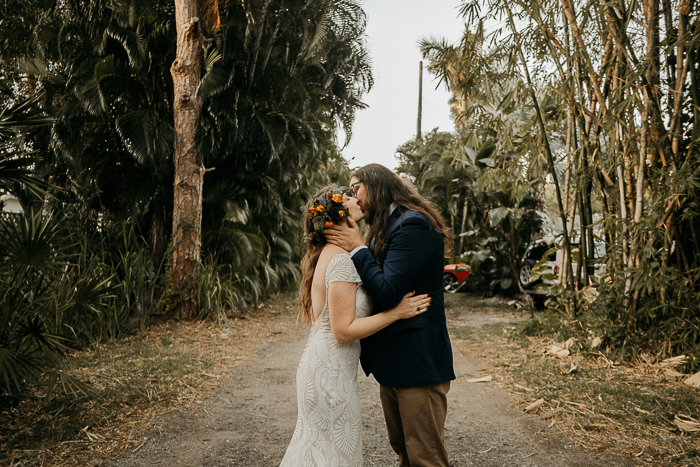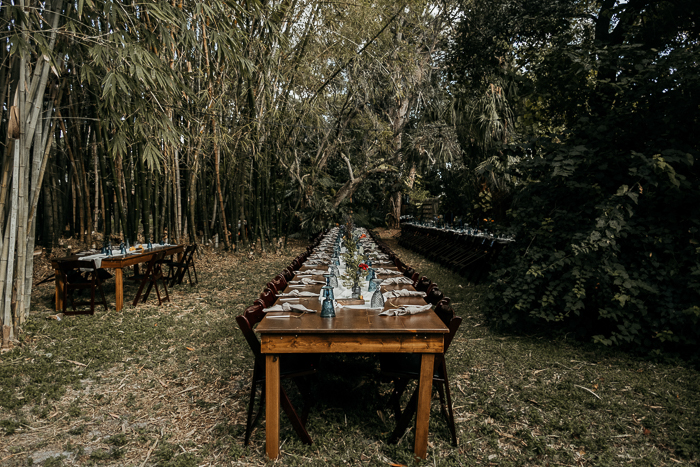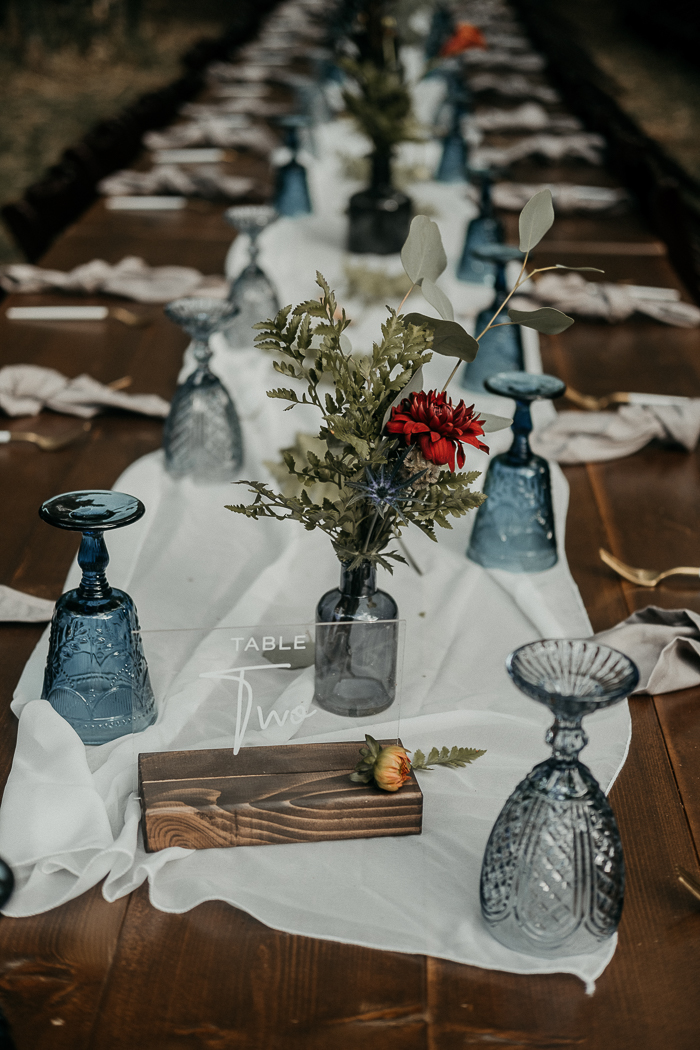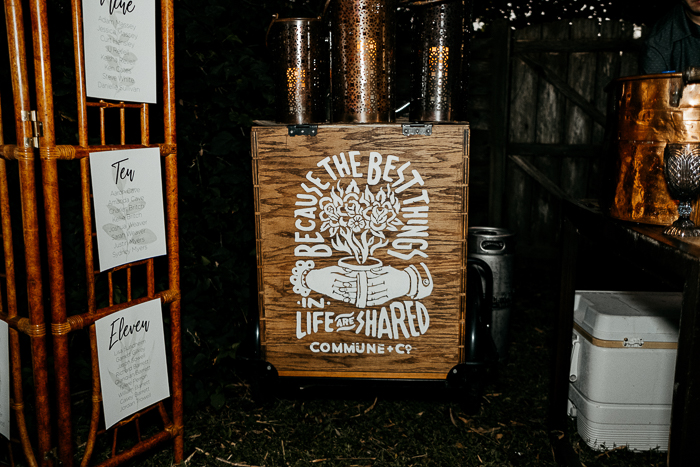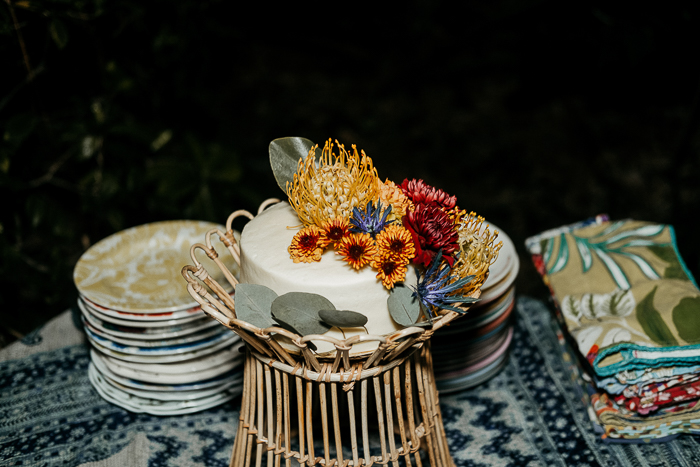 A Pizza Party
We both (especially Lindsay) love pizza–who doesn't? We knew we wanted a food truck, so we started doing research and taste-testing the pizzas we were sold. Everyone got to go up and order their own freshly prepared 'za, cooked in a coal fire oven in a converted fire truck. Overall it was very relaxed and fun.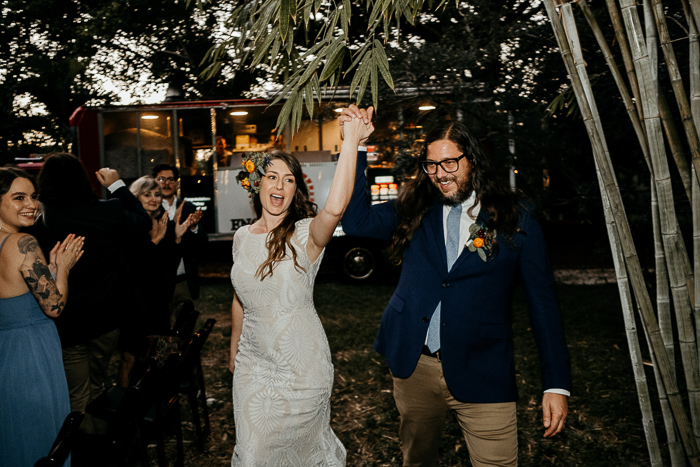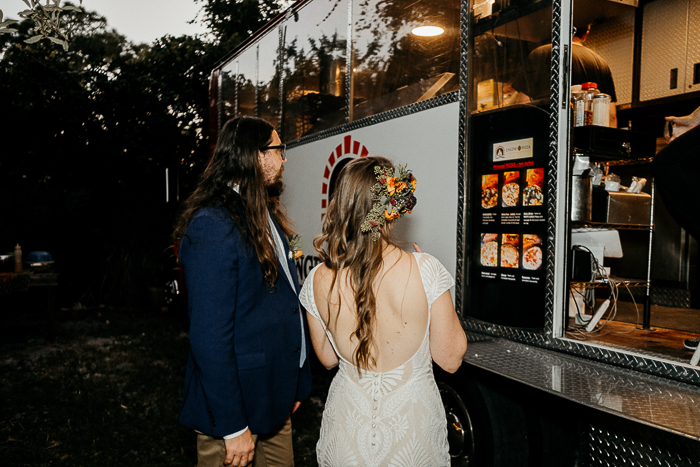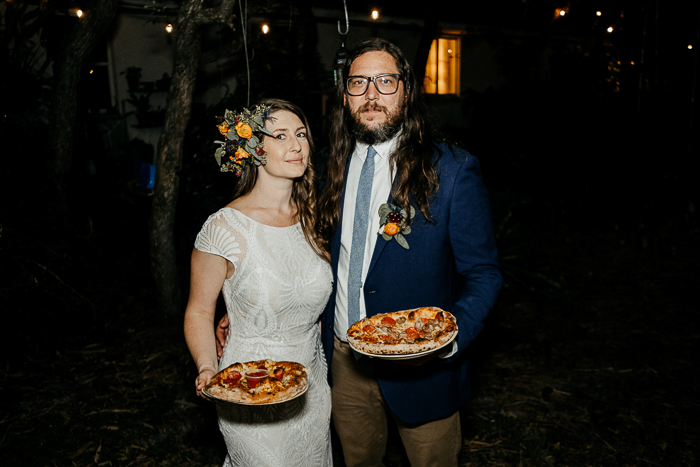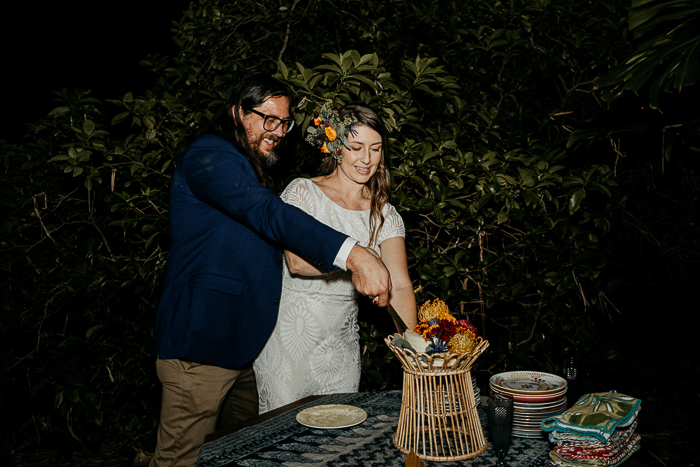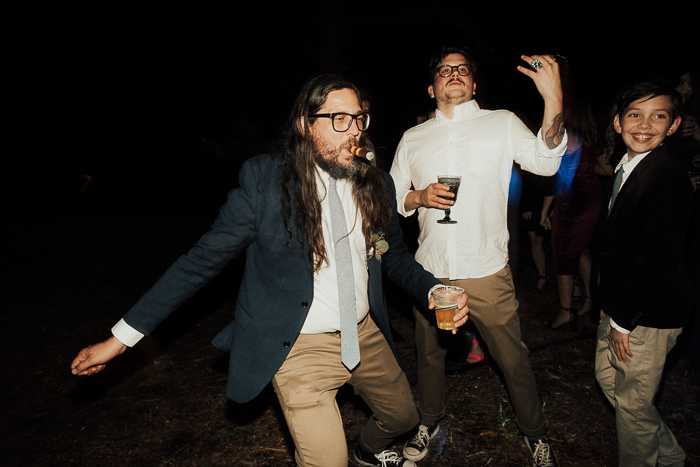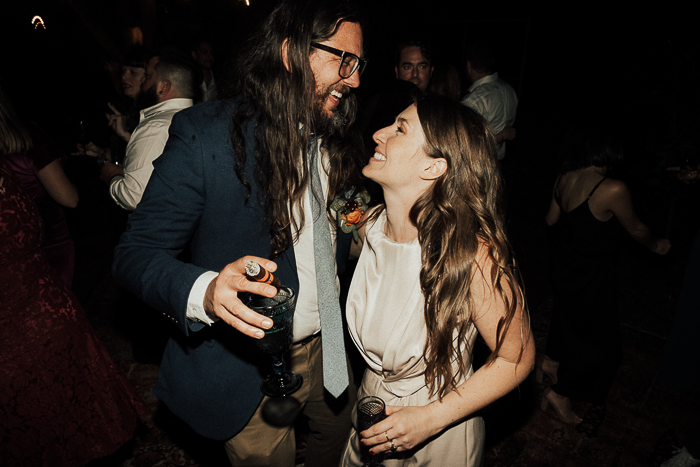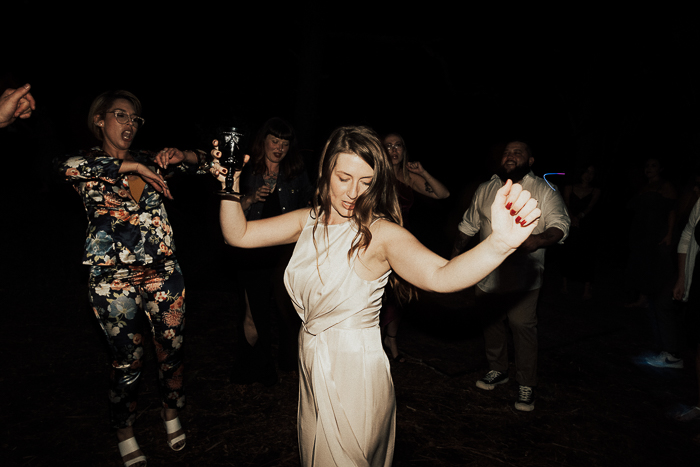 A Memorable Swim
The whole day was amazing–from reading our vows we wrote together, to a big dance party under the stars. It's difficult to narrow down what was most memorable. But a highlight for us was jumping into the pool together at the very end of the night–including our wedding party and 3 sons. Even our moms got in!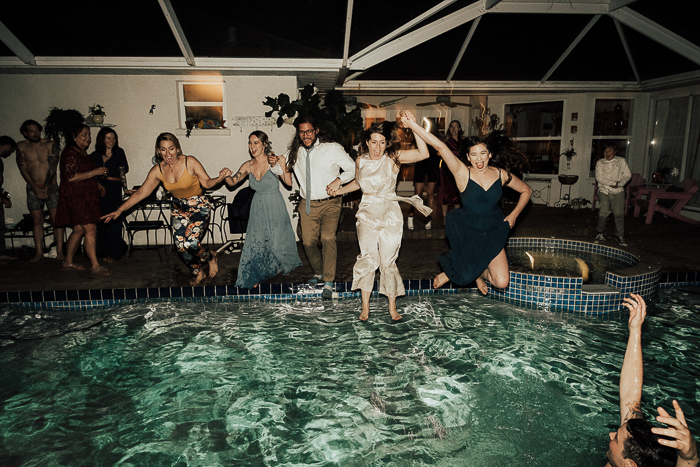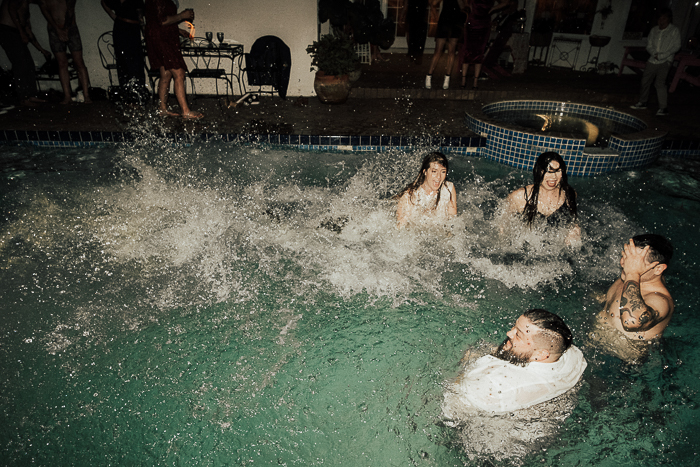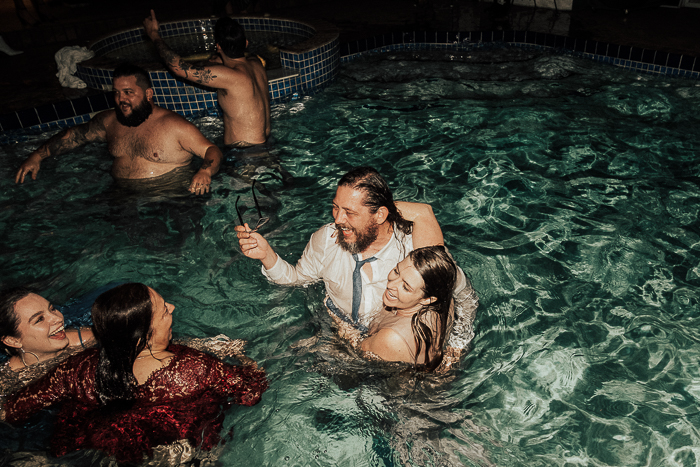 Congratulations again to Lindsay and Garland on their colorful casual Florida wedding at home! Thank you to The Portos for capturing and sharing the day with Junebug. Planning your own backyard nuptials? Check out our ultimate guide to planning a backyard wedding!