For brides, fall style might be limited to a darker lip shade, an autumnal bouquet, or pretty vintage cardigan. Grooms, on the other hand, are the real winners in the fall season because the layering and texture options are endless. Fall fashion may not be every groom's idea of a good time, but we're sure these Junebug grooms will inspire stylish, cool outfits for future cool weather weddings.
1. Herringbone, tweed, and wool – As the temperatures get cooler, your outerwear will need to serve as functional, as well as fashionable. Choosing a heavier fabric will keep you warm during those golden hour portraits. Depending on the color palette of your wedding, a sports coat or blazer in chocolate brown, heather gray, or navy blue will be a stylish punctuation to your wedding look as a couple.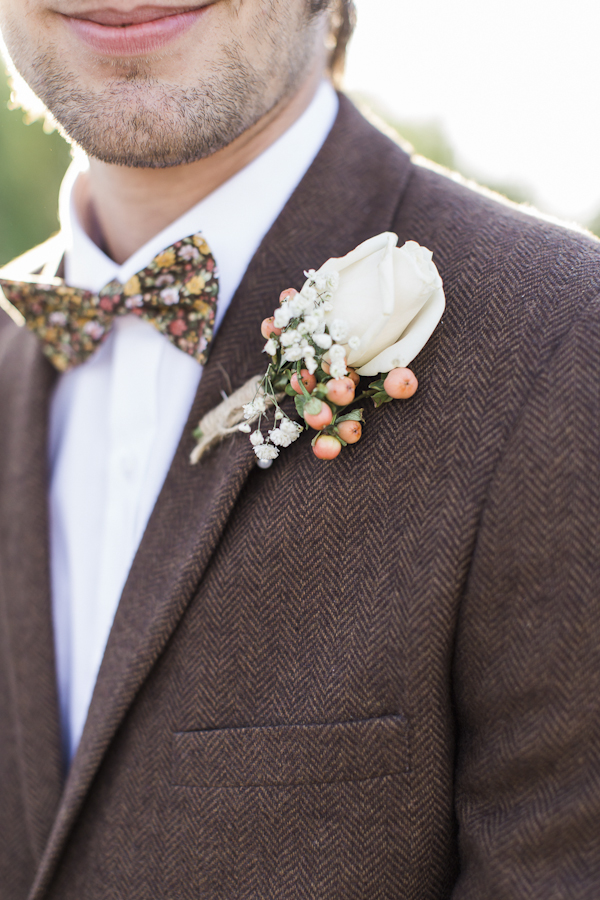 photo by Rachel Solomon. See more of this Scottsdale DIY Wedding.
2. Seasonal boutonnieres – Just like the rest of the flowers in your wedding will be styled in the spirit of the season, your boutonniere can be crafted from fall flowers. Green, dark red, orange, and yellow are strong fall colors, and your florist can tell you what's trending in your region this season.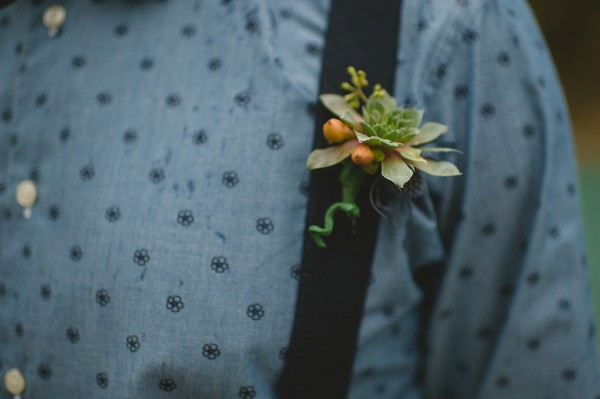 photo by Nordica Photography. See more of this Quirky British Columbia Mountain Wedding.
3. Chambray – A chambray shirt is a trendy and casual substitution for your classic oxford shirt. This is the perfect style for a rustic wedding or quirky affair. Wear it with suspenders and a bow tie for a laid-back wedding, or button up in a blazer and skinny tie for a more formal occasion.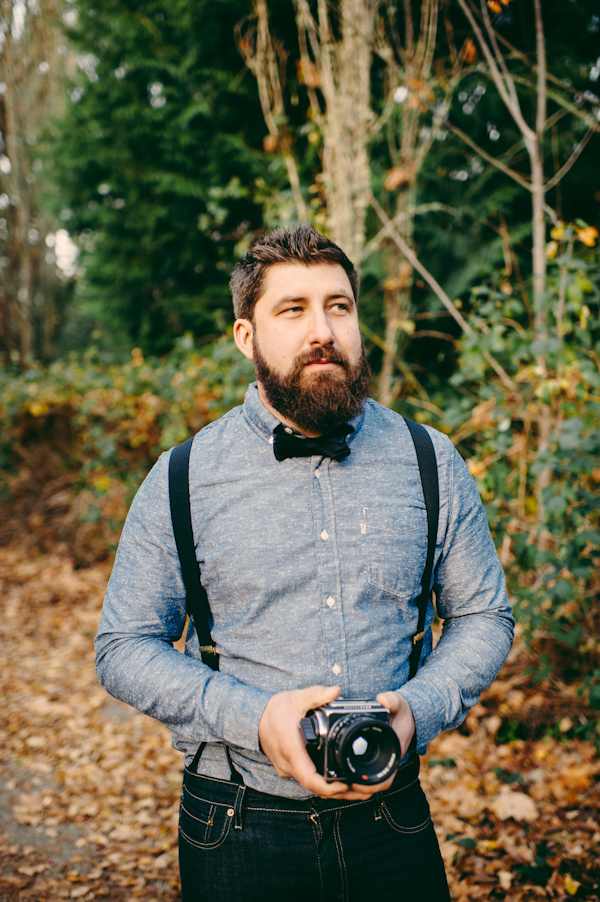 photo by Laurel McConnel Photography. See more of this Surprise Anniversary Shoot.
4. Gingham – Ginaham was all over the runways this fall, and now it can make an appearance in your wedding too. Keep the checks small for a sleeker look, or go bigger and bright for a whimsical wedding outfit.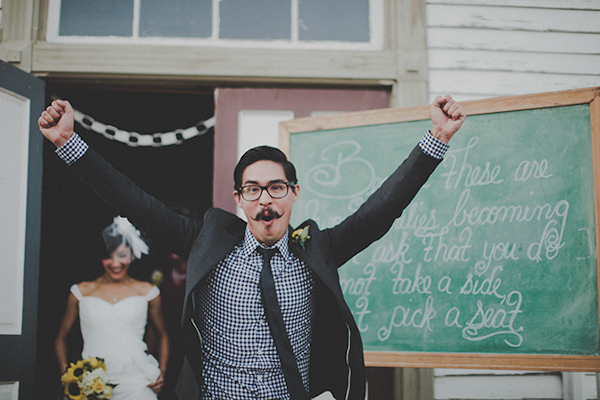 photo by Bradford Martens. See more of this Vintage Schoolhouse Wedding.
5. Velvet Fall fashion is all about texture, and nothing is softer than a velvet bow tie. Choose a tie in burgundy, navy, emerald, or mustard to add visual warmth to your wedding day look.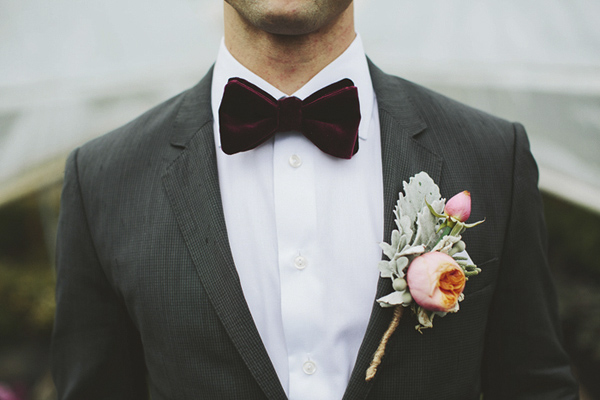 photo by Rowan Jane Photography. See more of this Stylish, Rustic Wedding.
6. Plaid – Your favorite fall fashion mainstay can absolutely be incorporated into your wedding attire. Whether you wear a plaid shirt, tie, socks, or pocket square depends on the role you envision the pattern taking in your overall wedding decor. Careful not to clash prints within your own outfit, but get creative when mixing plaids among your groomsmen.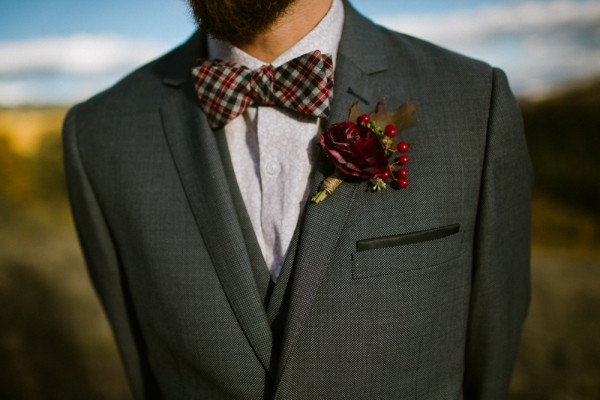 photo by Our Love is Loud.

For more fall groom fashion inspiration, check out this autumn inspired styled shoot.