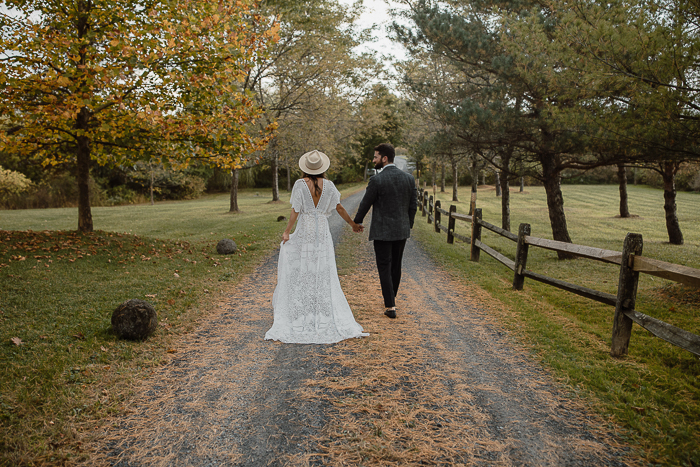 We're so glad that Katie and Todd opted for an autumn wedding at Windrift Hall rather than eloping–their original plan. One look at these photos had us cozying up with blankets and sipping pumpkin spice lattes. The couple pulled off a fresh fall backyard feel with minimal decor by letting the beauty of New York's countryside do all of the talking.
Katie's custom crochet gown from Reclamation paired perfectly with her wool hat from Will & Bear, and Todd dressed to the nines in his charcoal suit from Suit Supply. And we can't get enough of Katie's deep orange satin suit that she changed into for the reception.
If you're looking to be transported to an autumnal fairytale, keep scrolling to see the lovely photos captured by Eastlyn & Joshua. Just be sure to have your apple cider close by!
The Couple:
Katie and Todd
The Wedding:
Windrift Hall, West Coxsackie, New York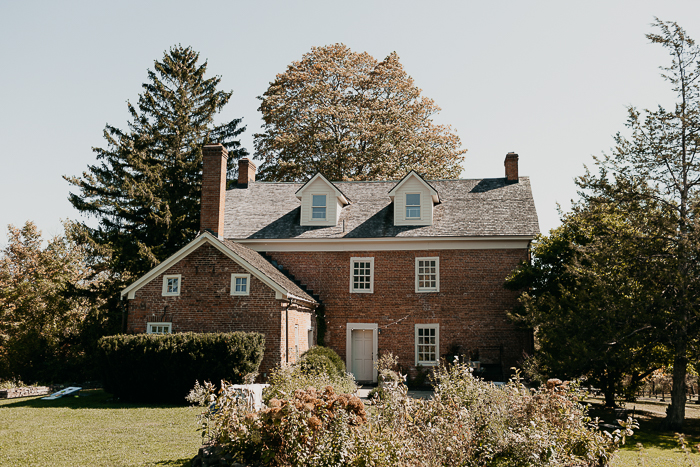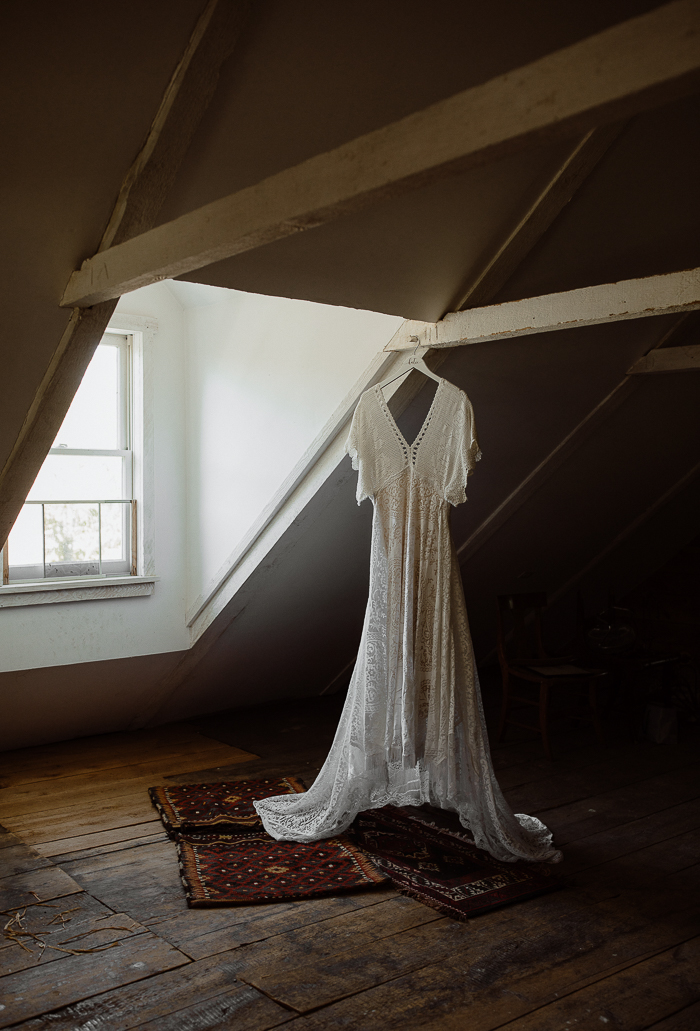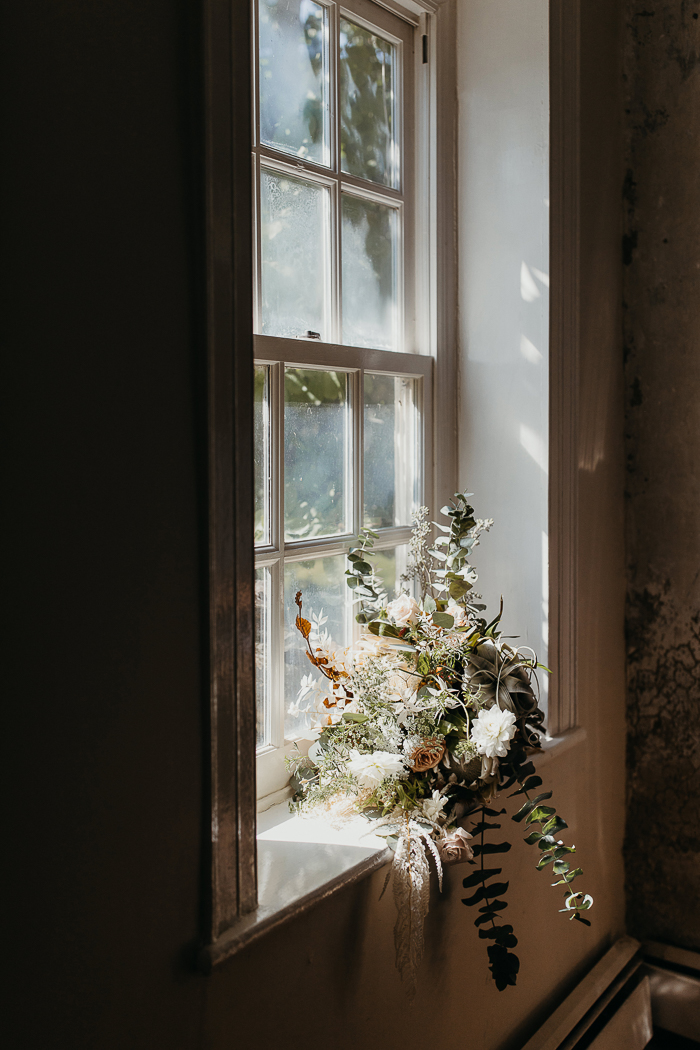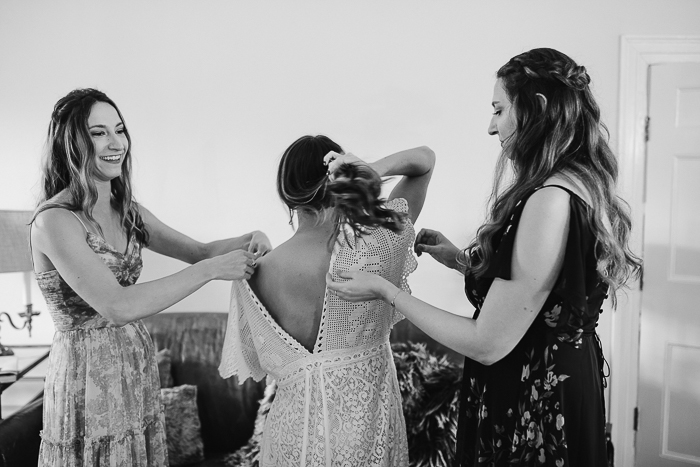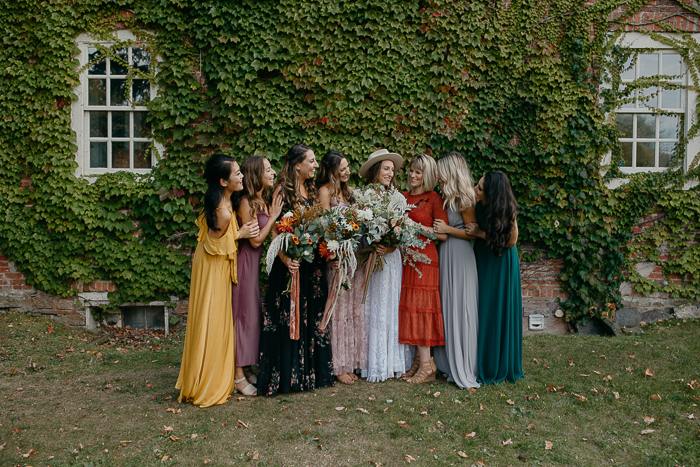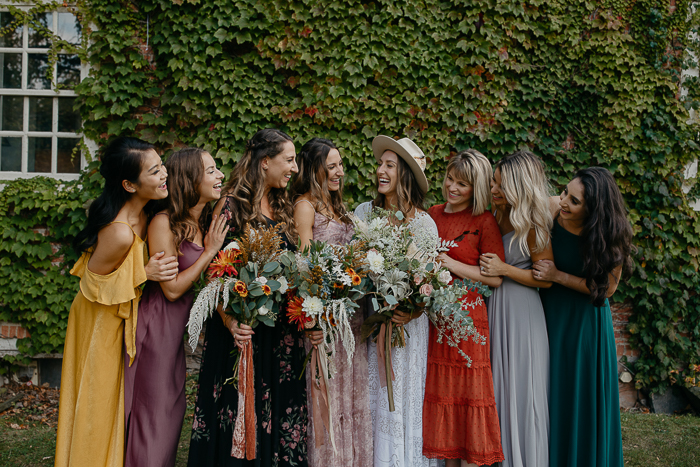 Boho Wedding Style
Our style embodied natural, minimal, and stylish components with subtle boho elements. I wore a custom dress made of reclaimed crochet lace with leather mules. I accessorized with a wide brim hat and gold-capped quill earrings. My husband wore a charcoal jacket, a brown crimson tie, black pants, and loafers. We didn't have a traditional bridal party. Instead, I encouraged my girlfriends to wear something they felt reflected their style best.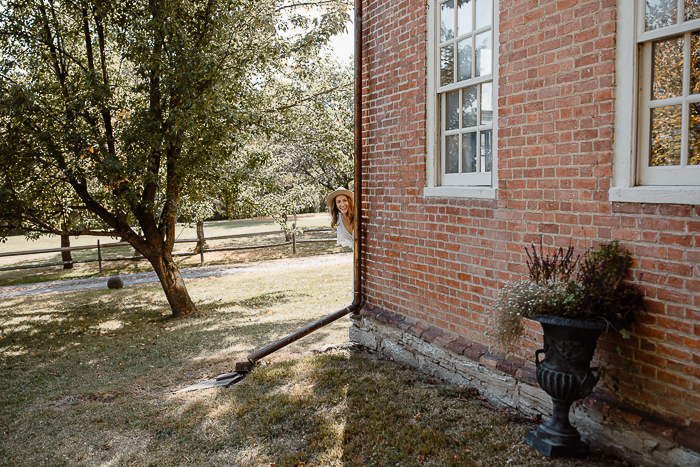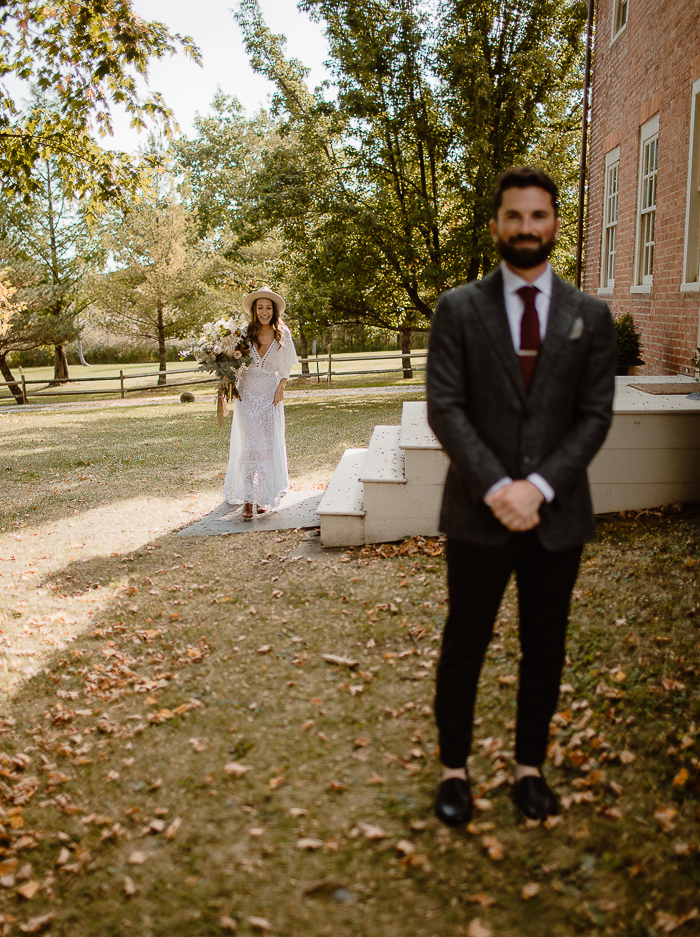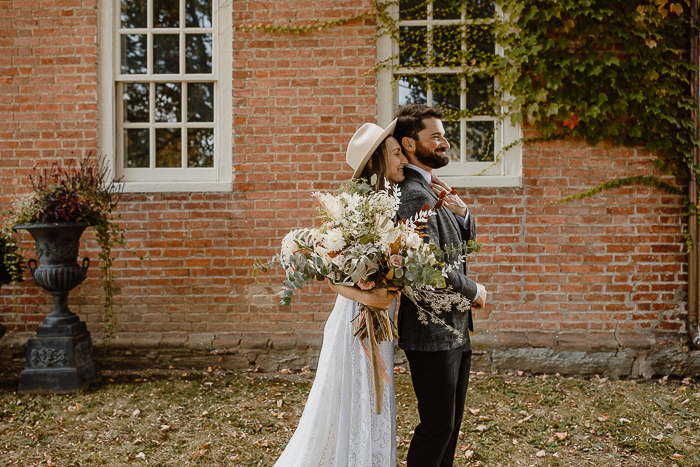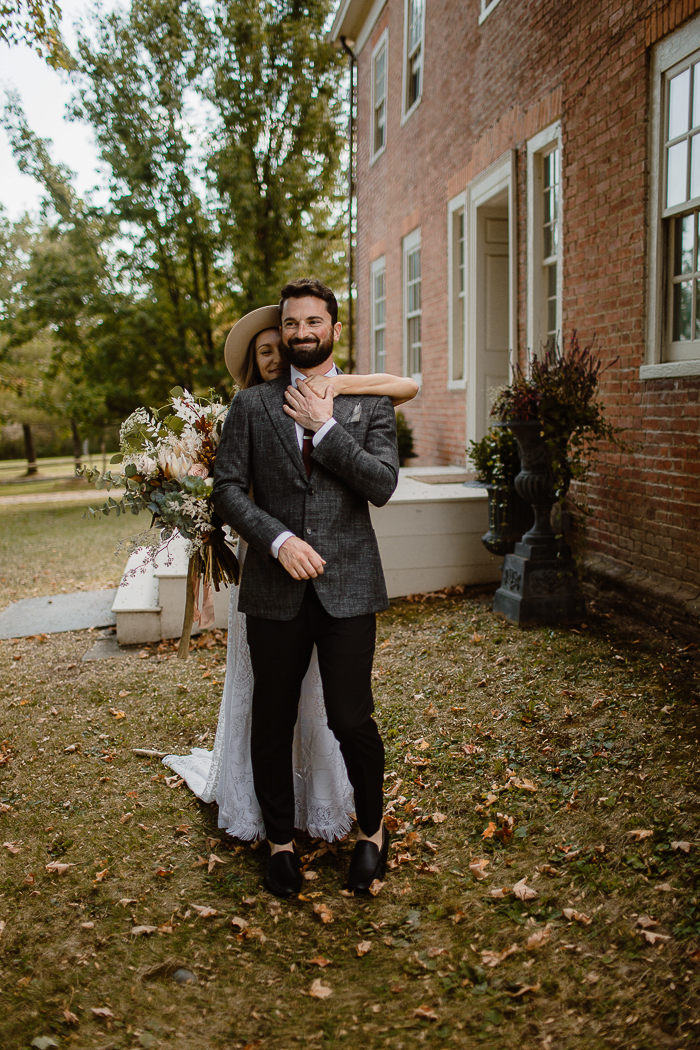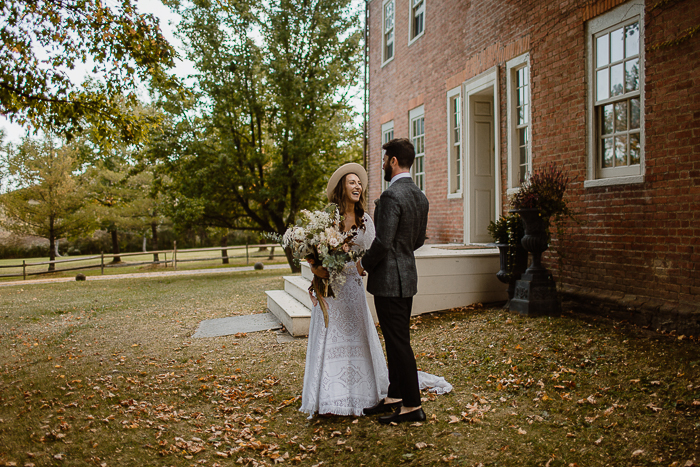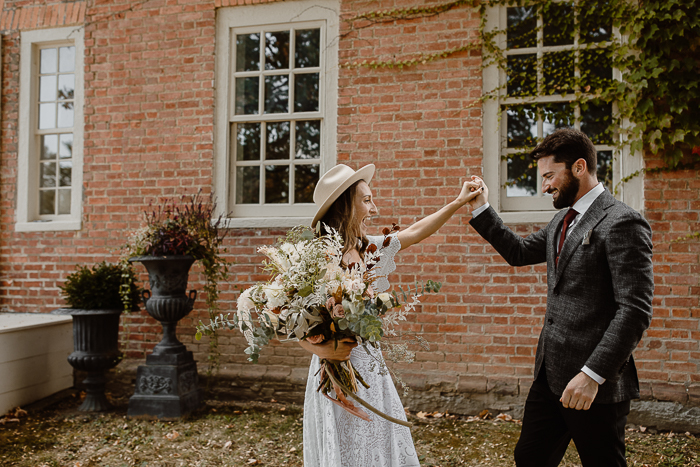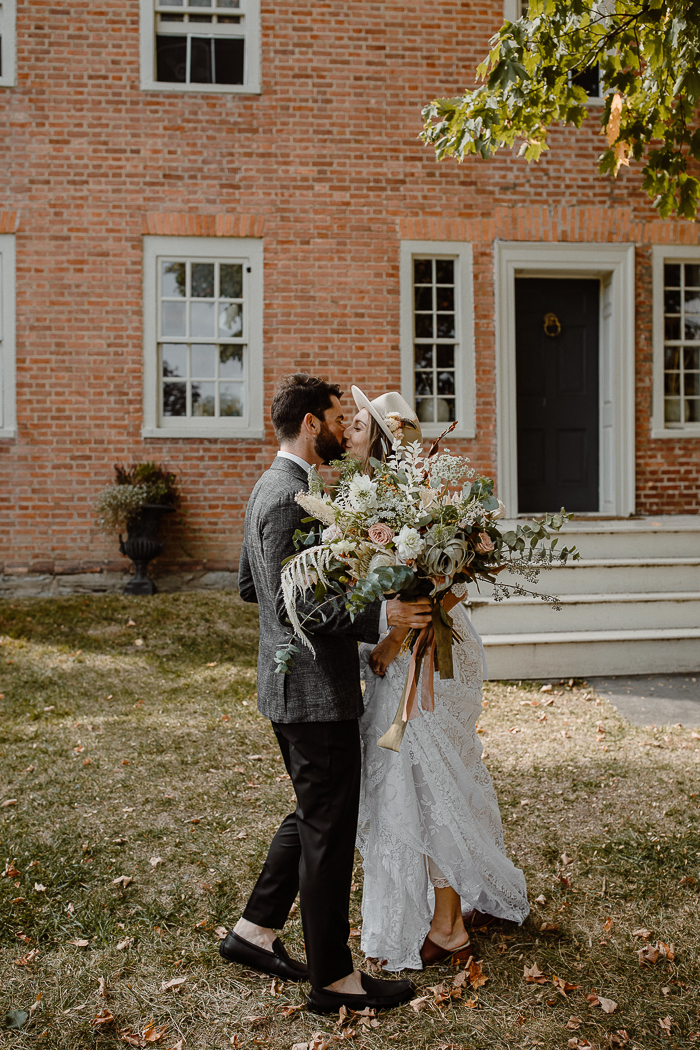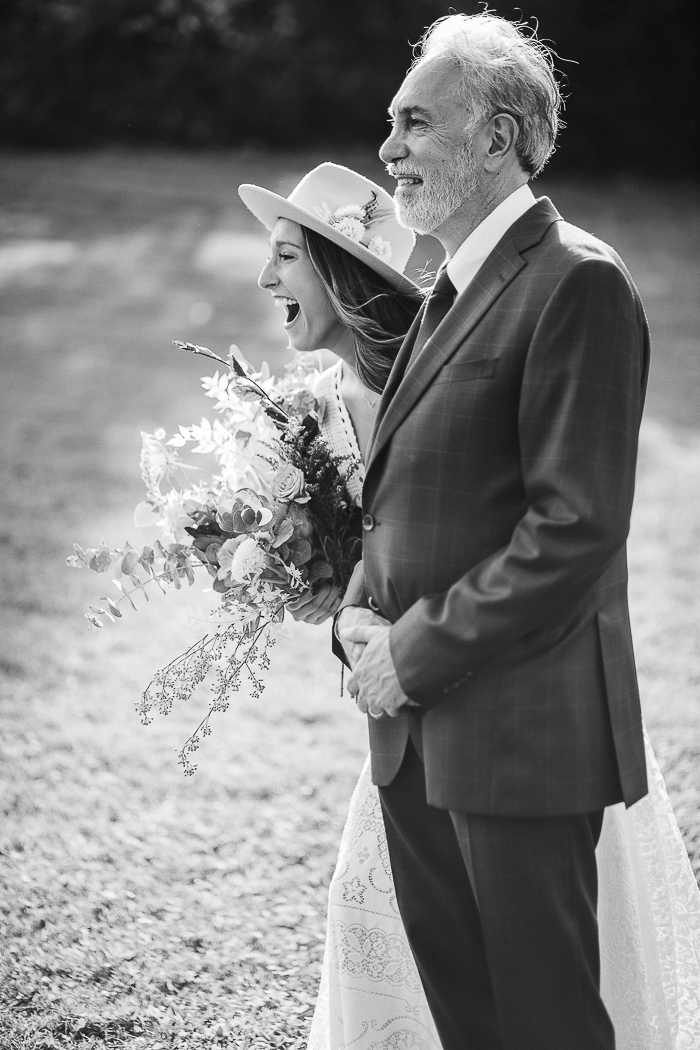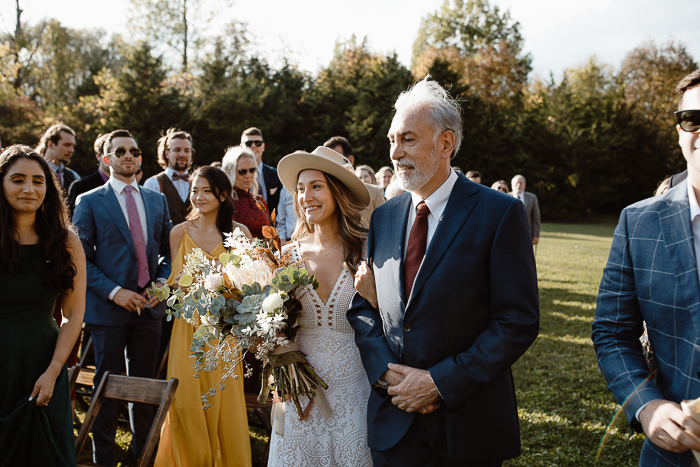 Personalizing The Ceremony With Family
It was always our goal to have our guests feel like a part of our ceremony. One thing we did was pass our rings around to each guest so that each person could hold, kiss, or whisper kind thoughts on our marriage and link each person there. It's so much more meaningful knowing that we are wearing everyone's blessings on our hands! We also wrote and shared vows with our families to express our gratitude and love for them. The love shared was remarkable.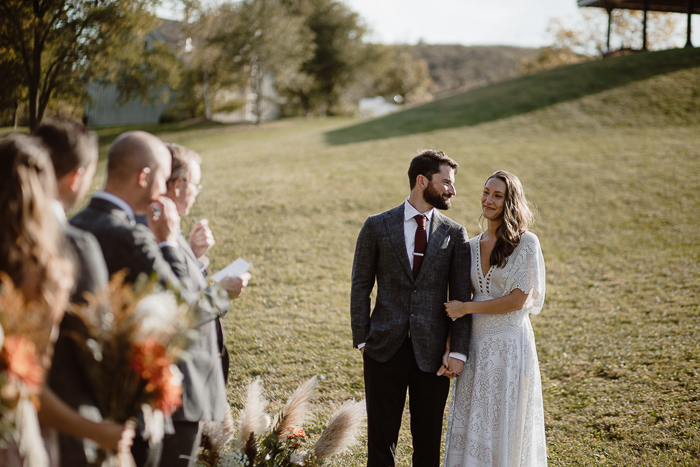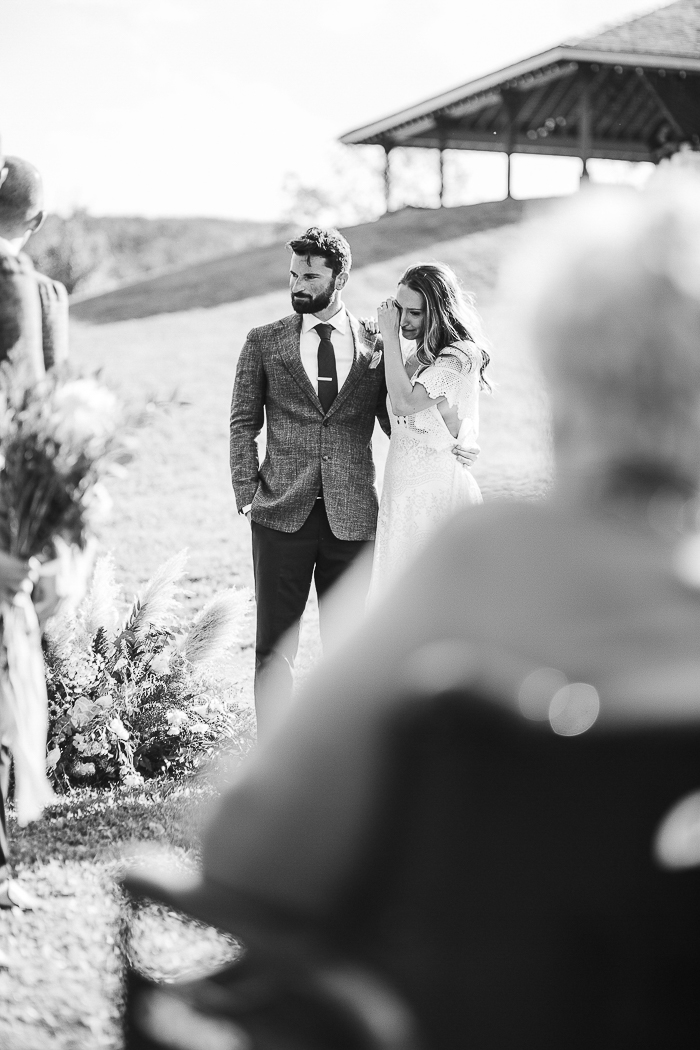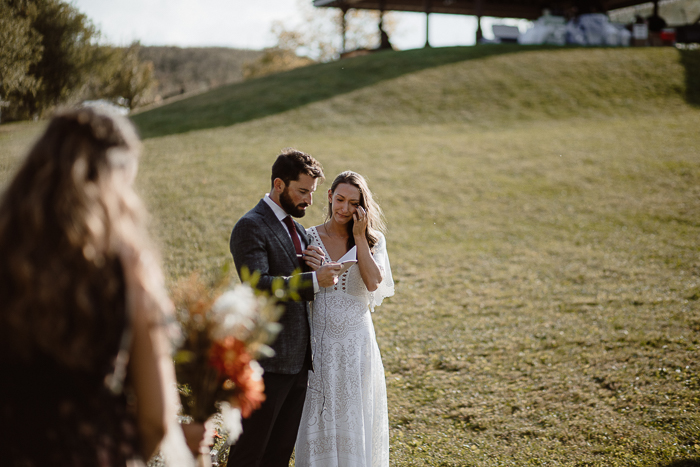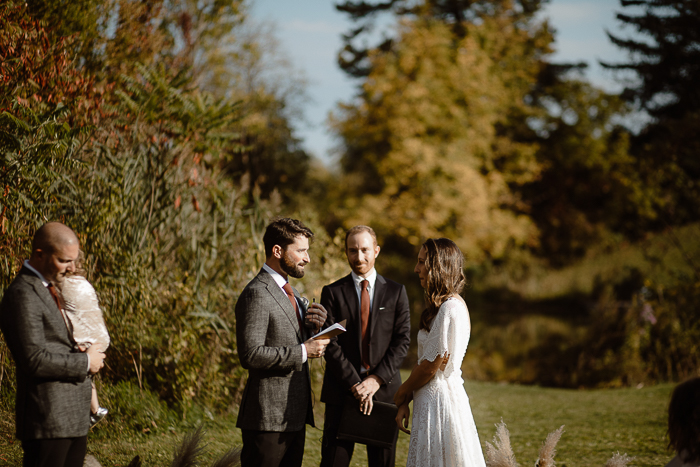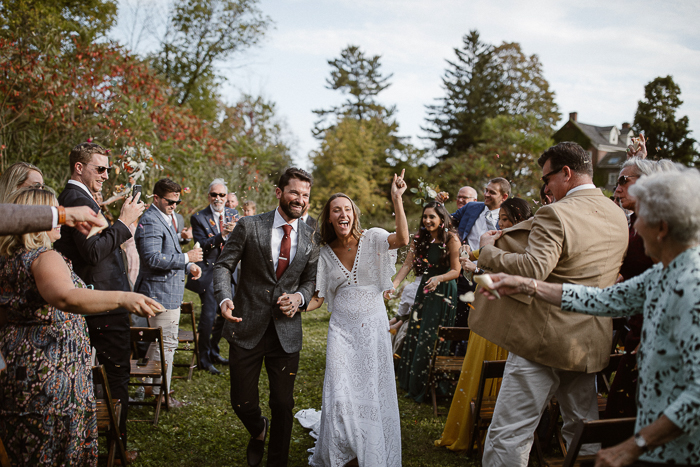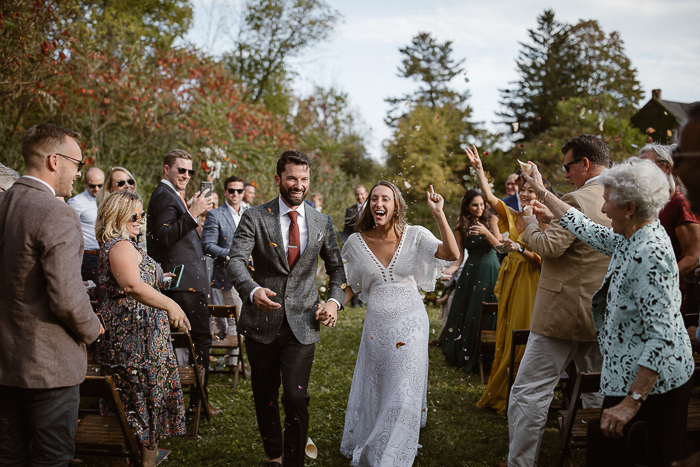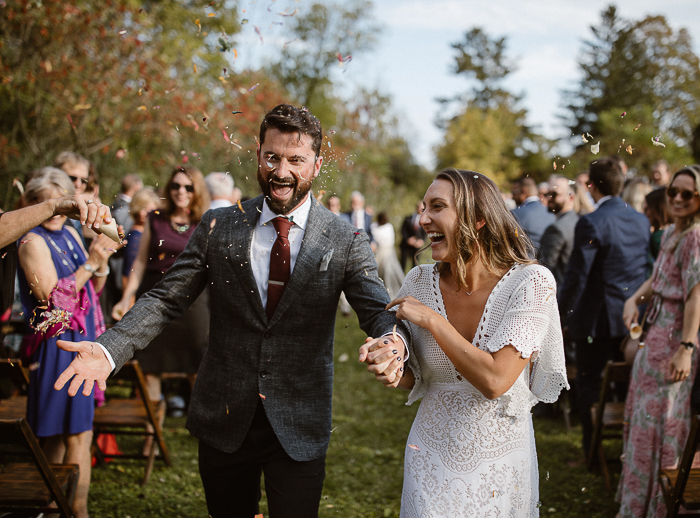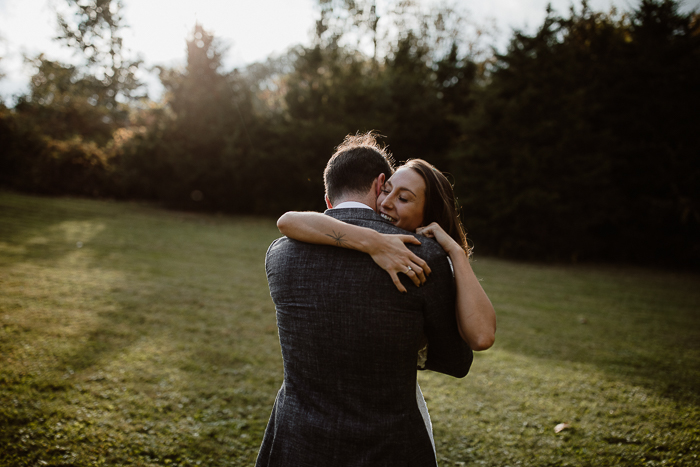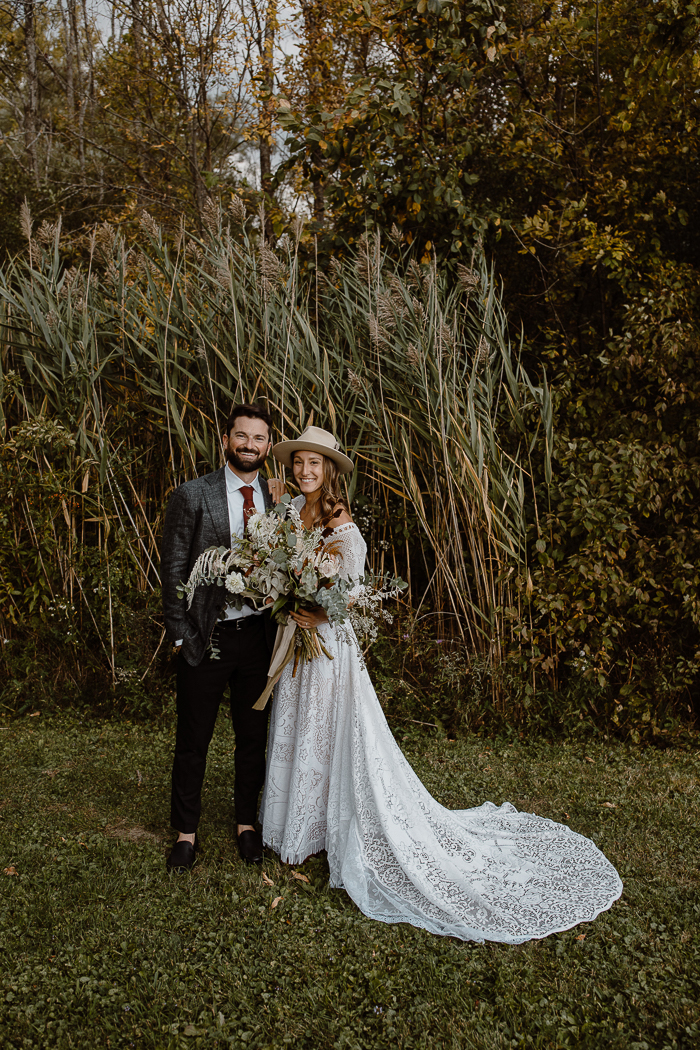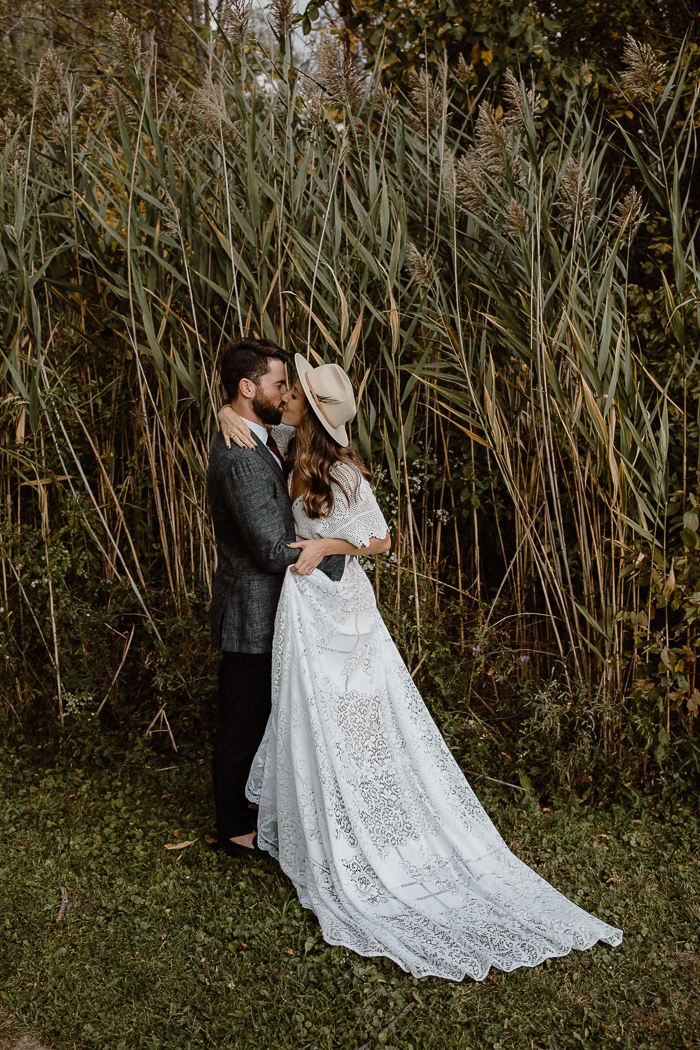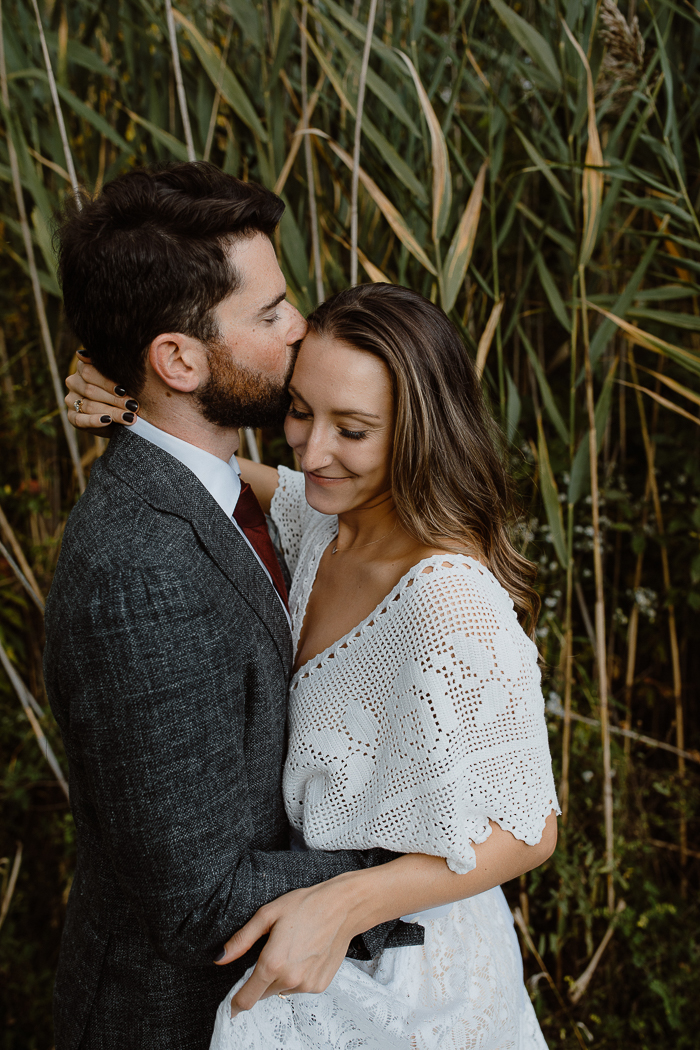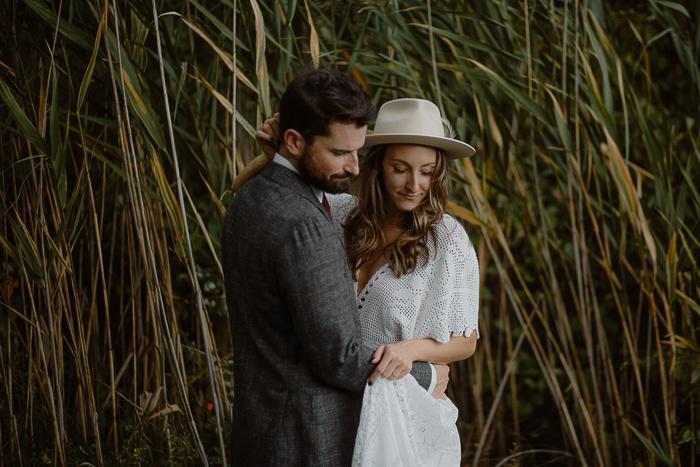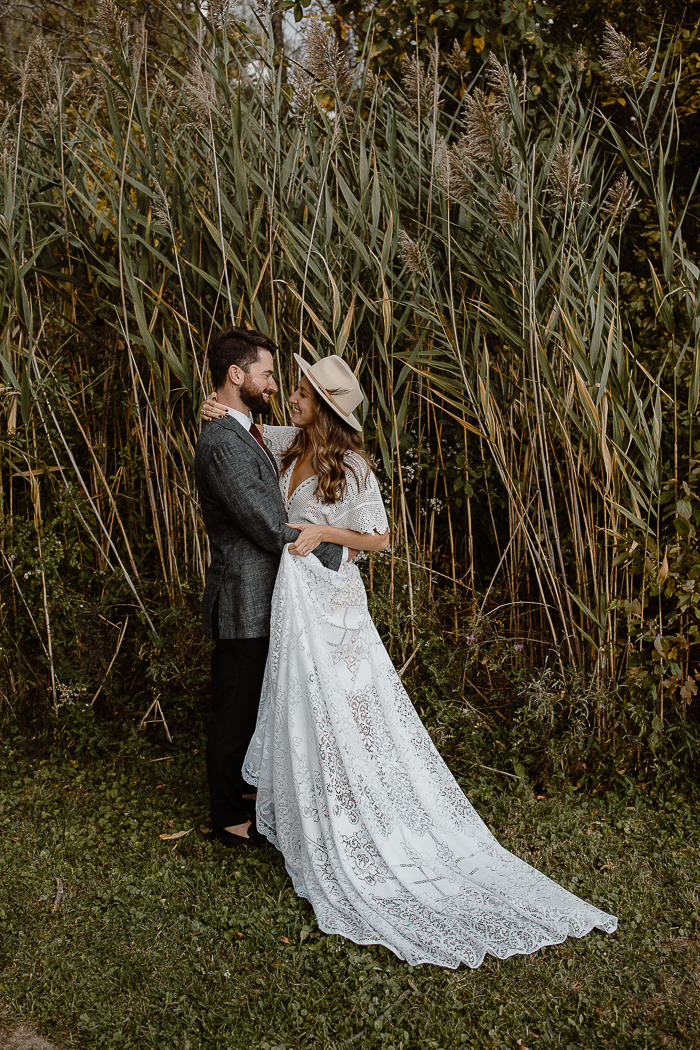 Why Windrift Hall
Our goal was always to have an intimate, backyard wedding without having to host the weekend at one of our homes. Going through Airbnb gave us the at-home experience we wanted. It also gave us flexibility when choosing our vendors, and acted as a place for some of our guests to stay for the entire weekend.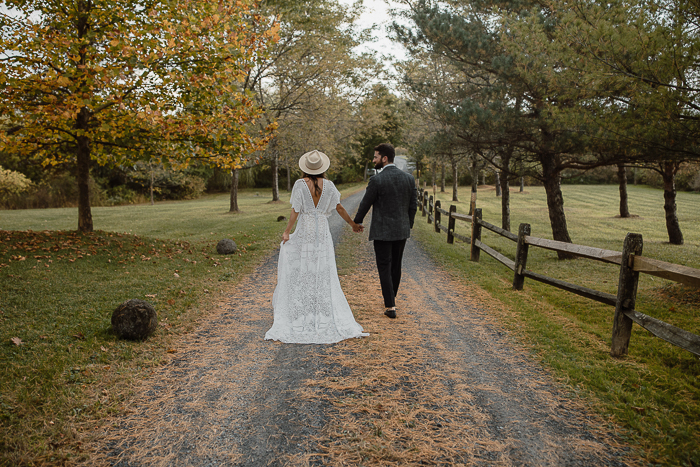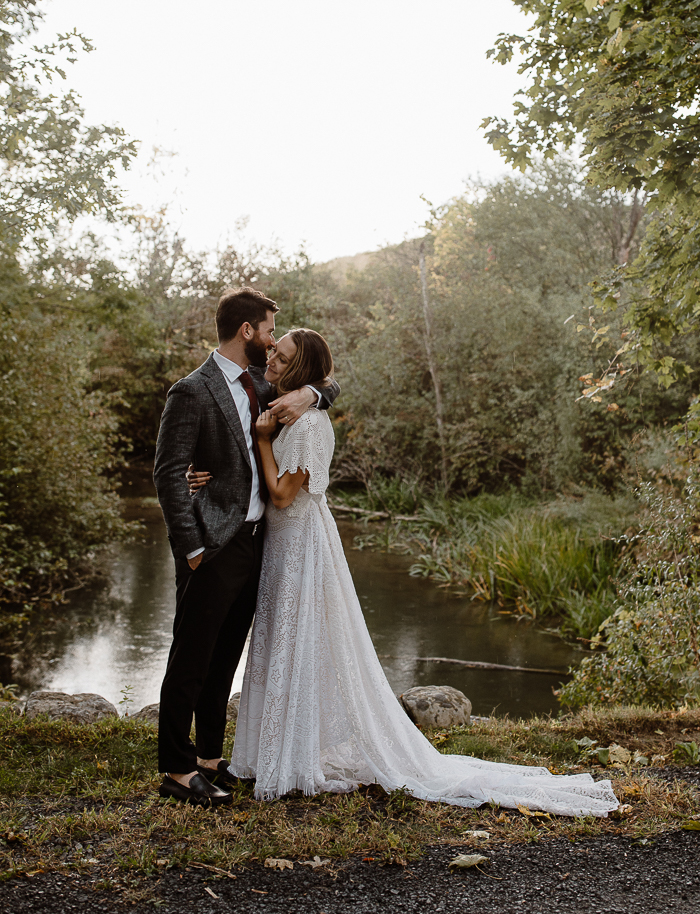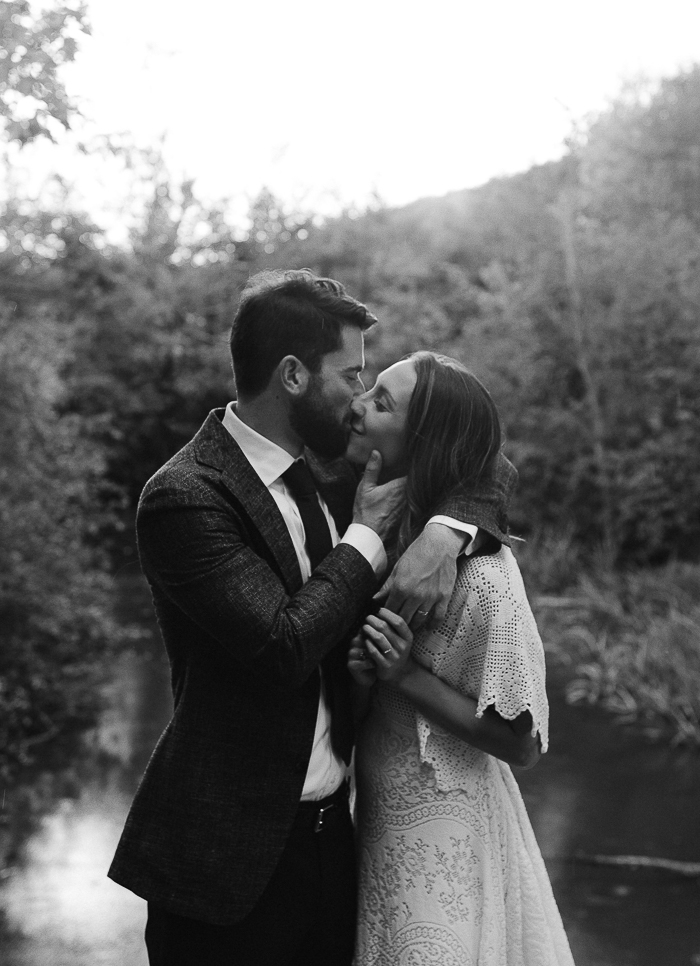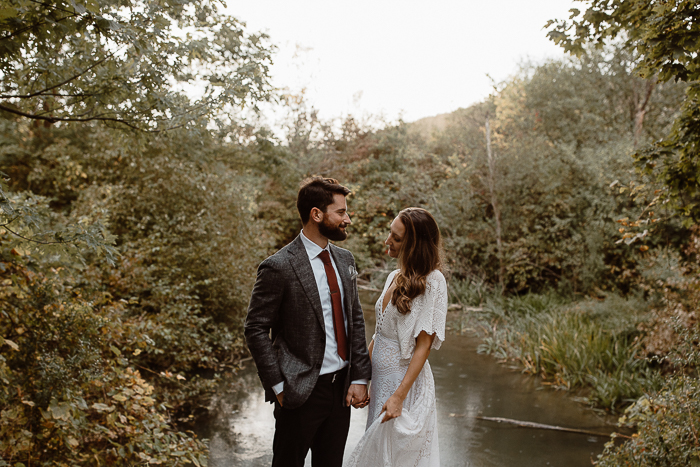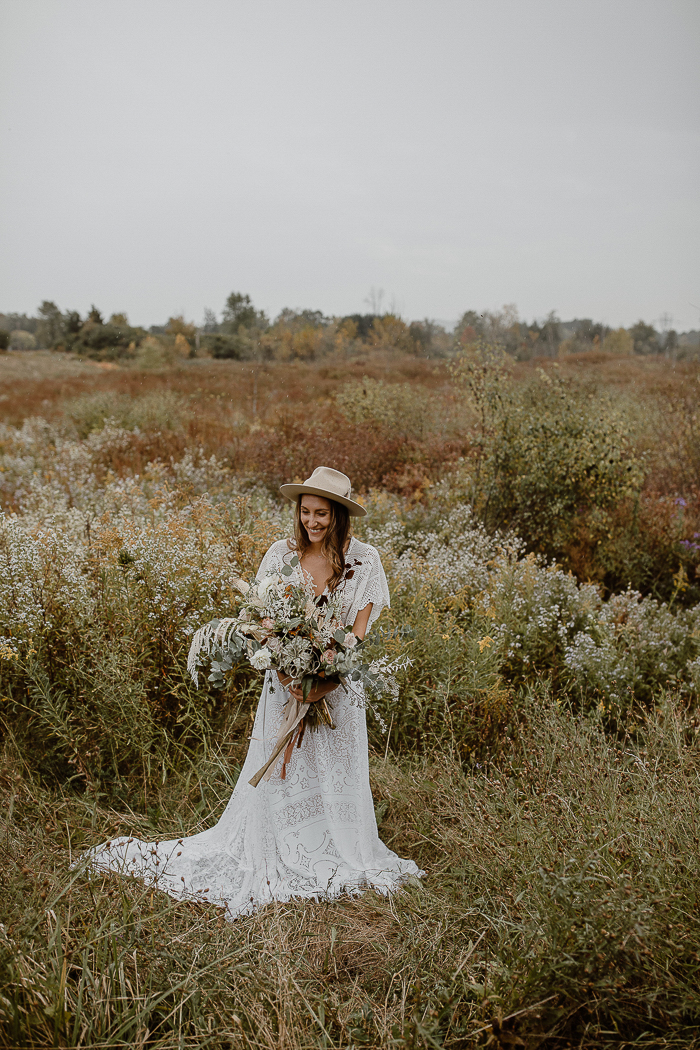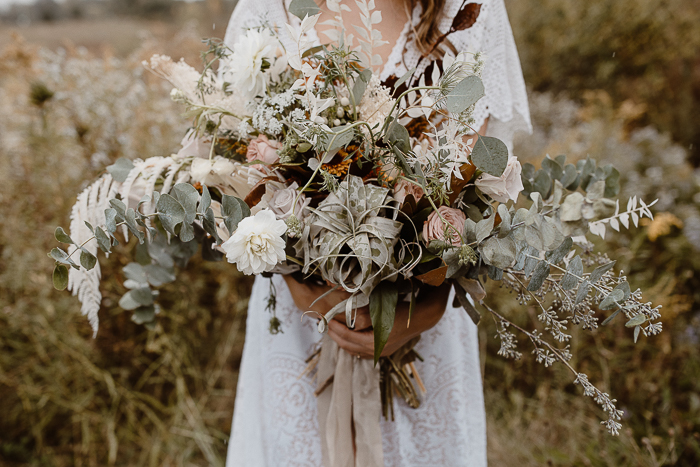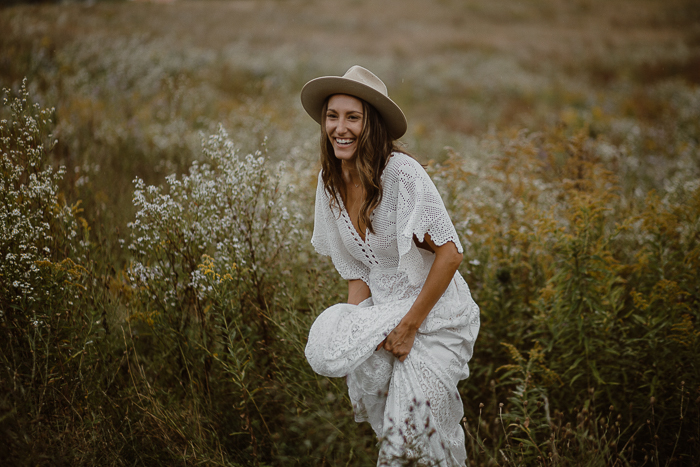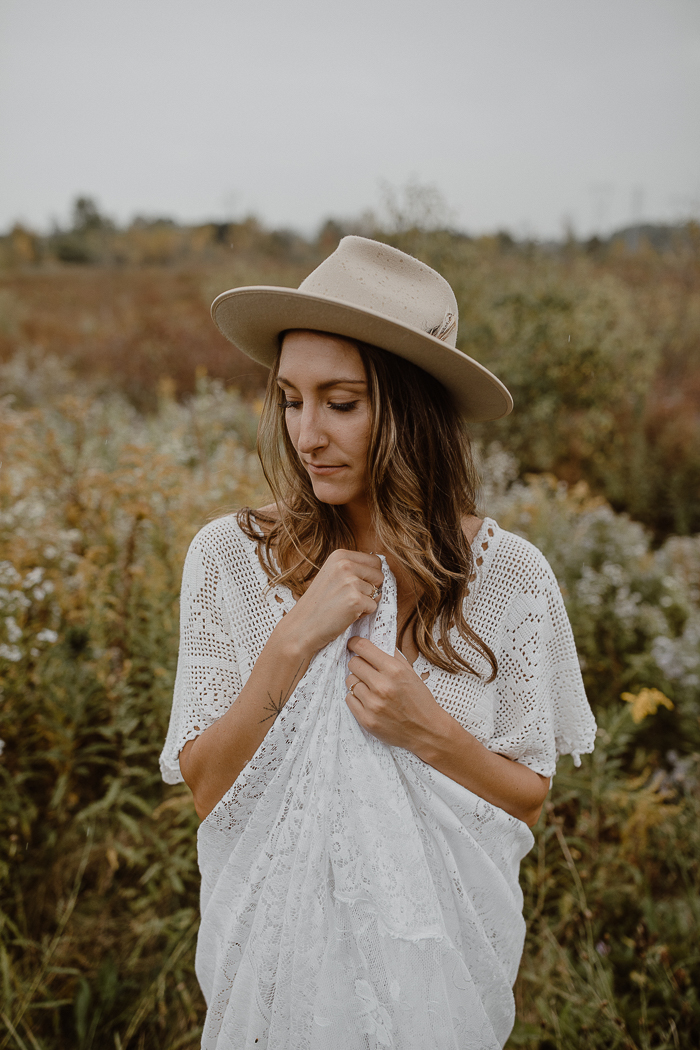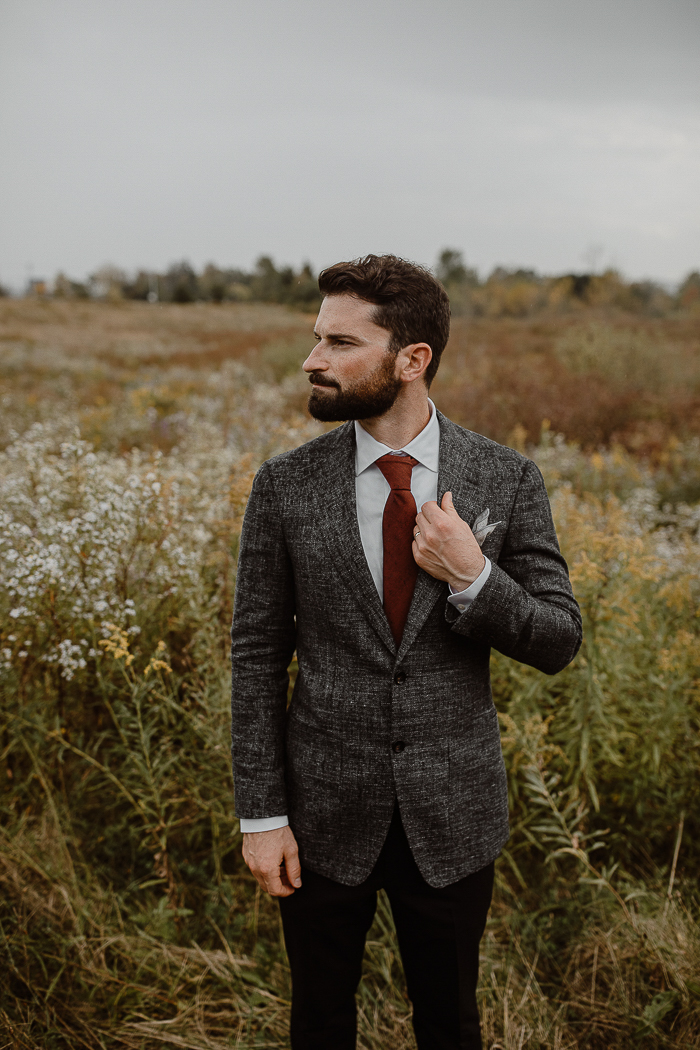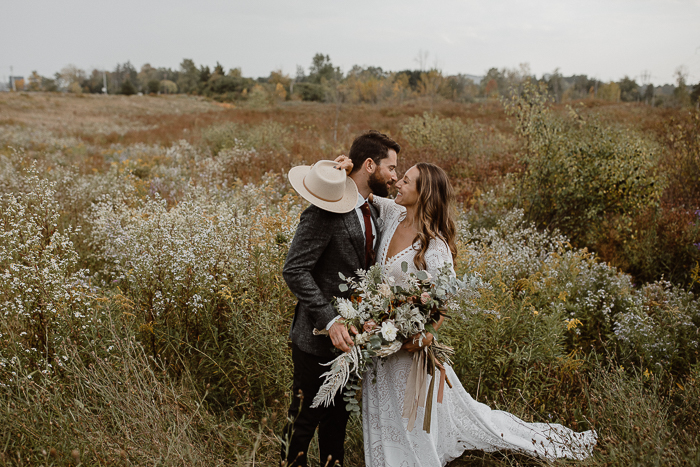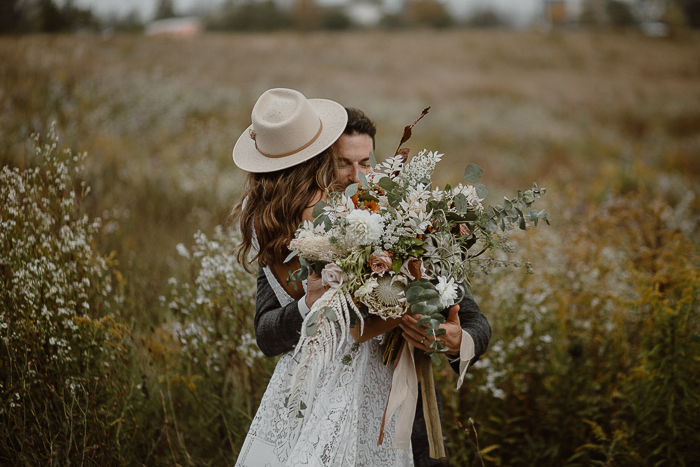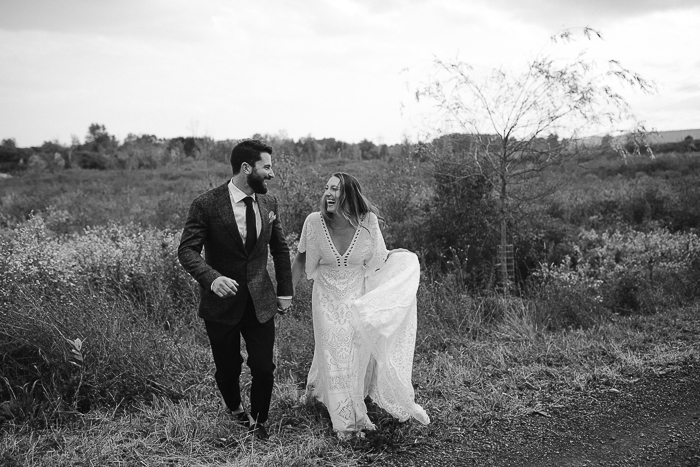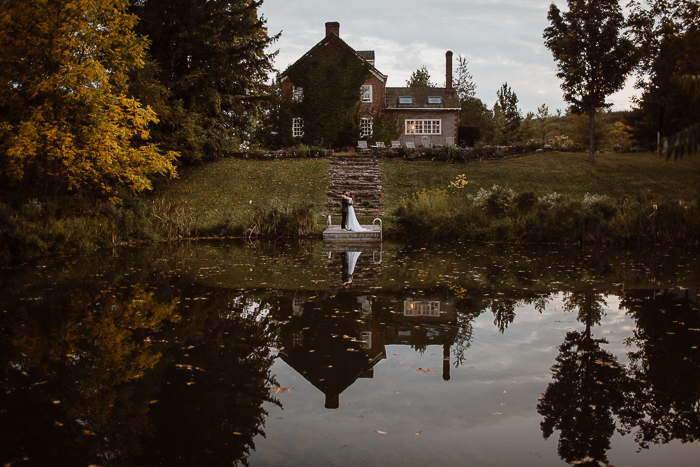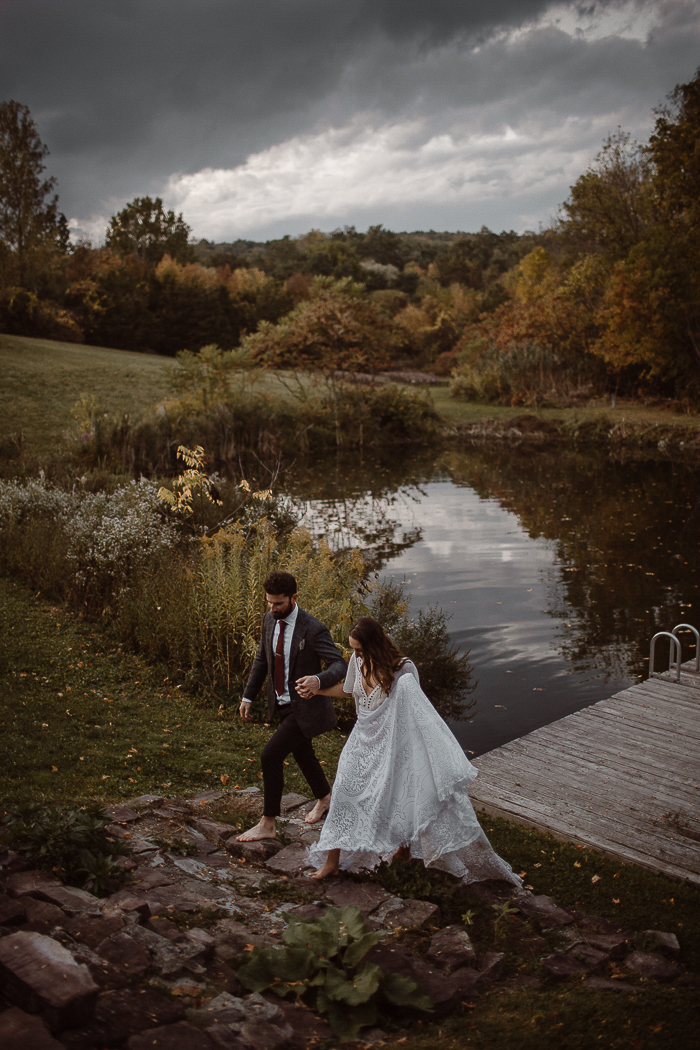 Permanent Wedding Invites + Other DIY Touches
We designed our wedding invitations (and eventually got them tattooed!) We also made our wedding favors, dinner menus, and sourced our slate table serving trays from a family member.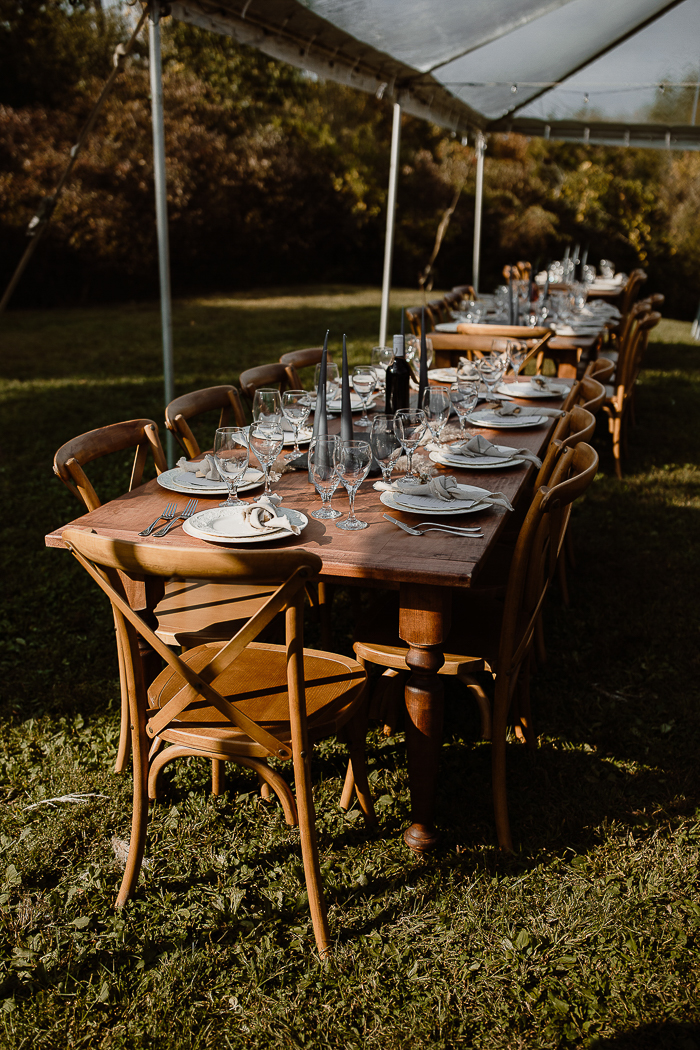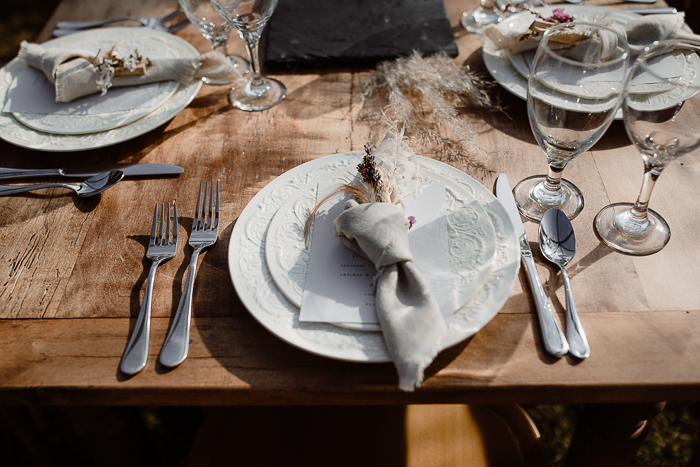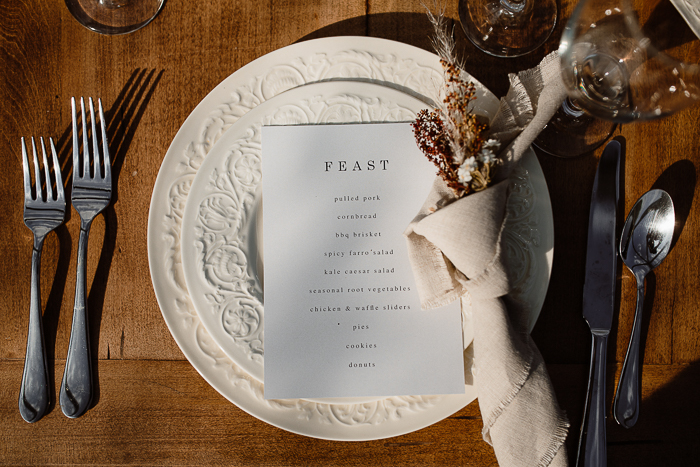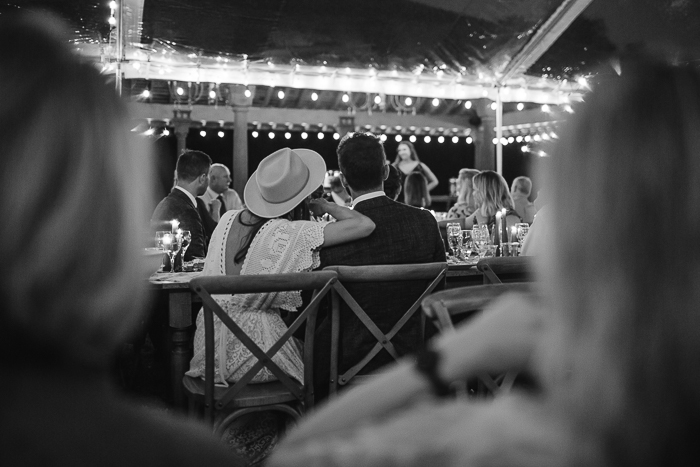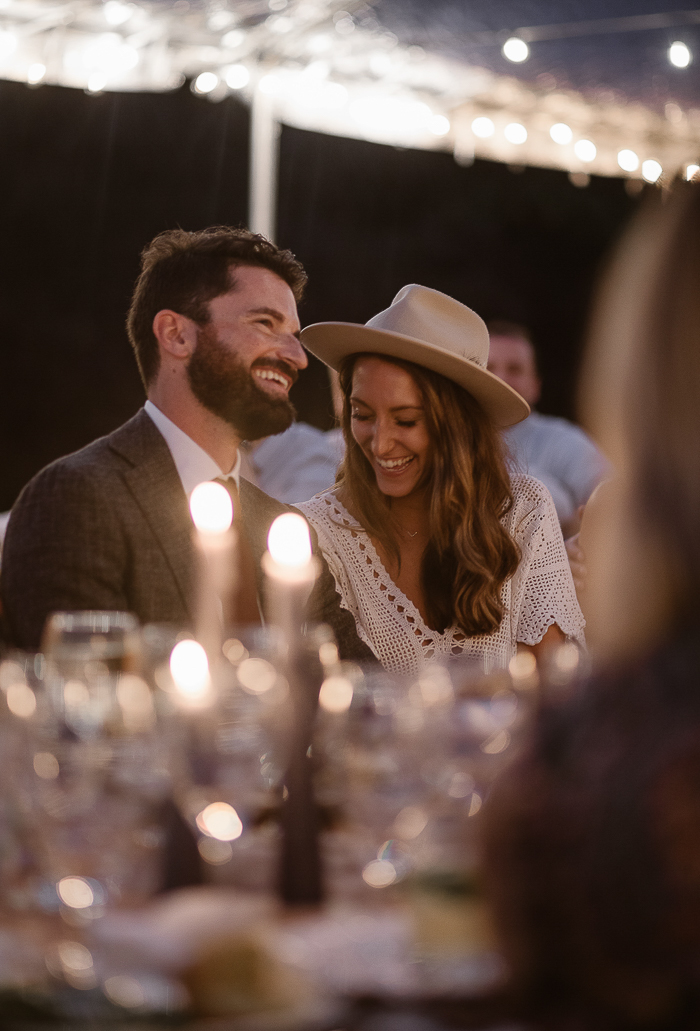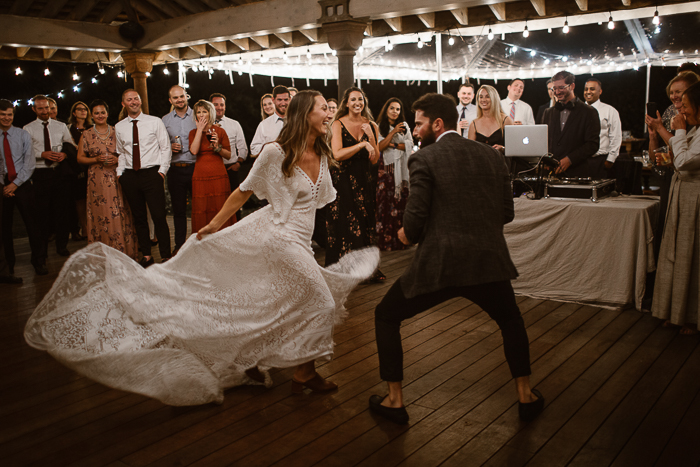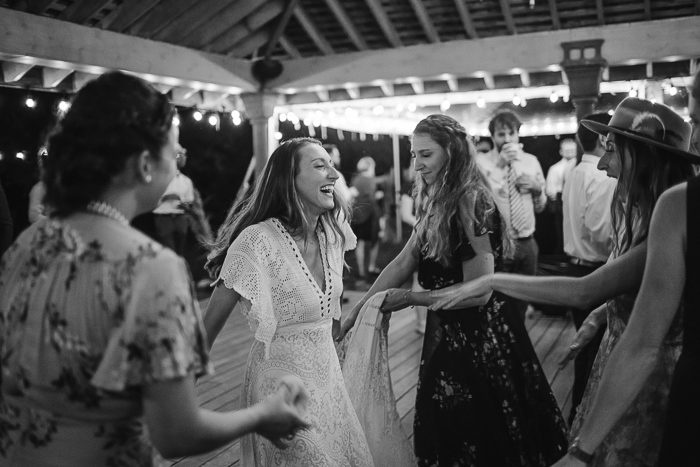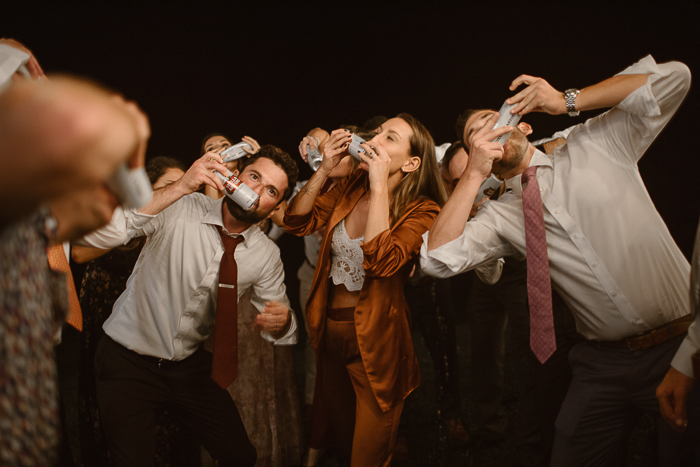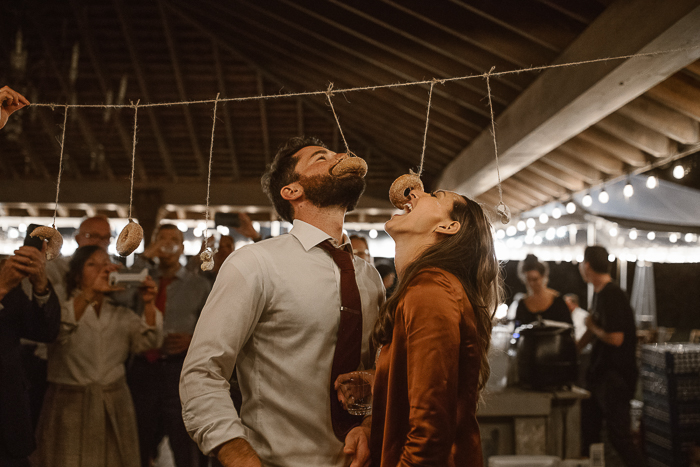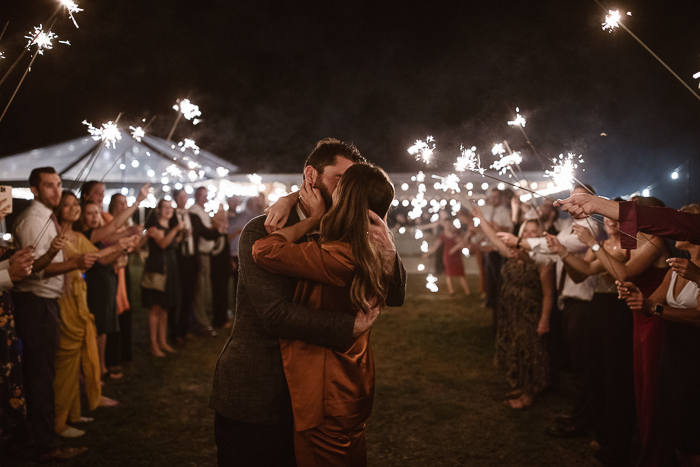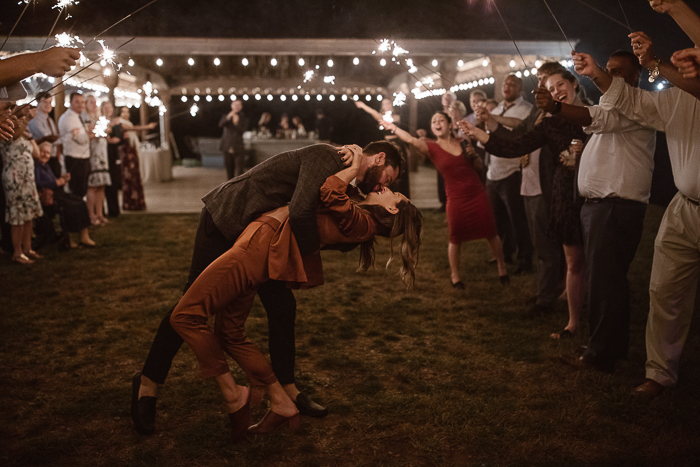 Congratulations again to Katie and Todd on their folksy backyard wedding at Windrift Hall! Thank you to Eastlyn & Joshua for capturing the day so beautifully and sharing it with us. If you love Katie's suit as much as we do, check out some of our favorite bridal jumpsuits!