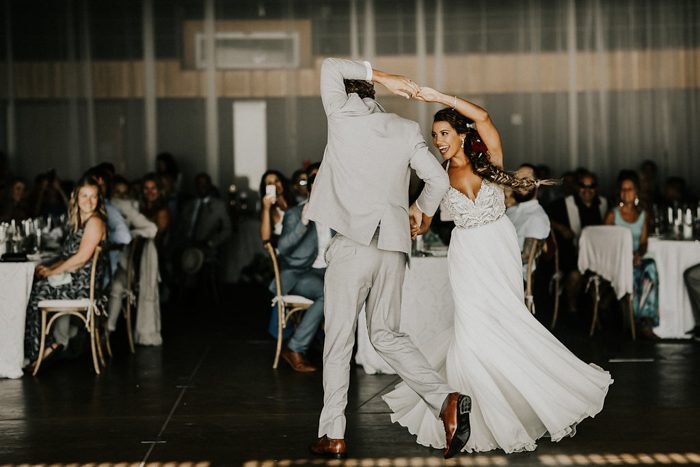 photo by By Amy Lynn Photography; see more and read about their first dance song here!
Wedding planning can feel like you're being hit with never-ending questions and making decision after decision. One of those selections is typically more fun than the rest: choosing your first dance song! Whether you've had a favorite song since you first got together or you're determining a theme song for your relationship, your first dance song will hold a special place in your heart—and ears—for the rest of your life. There are plenty of lists of first dance songs to consider for kicking off your reception, but we've narrowed down a few from each genre that we bet you haven't thought of yet.
These unexpected first dance songs will be sure to keep your wedding unique, fresh, and is sure to set the mood. Will you dance beneath the stars to a contemporary folk song or spin under a spotlight to an old-school tune? Only you can decide.
Check Out Our Top 10 First Dance Songs:
photo by Stefanie Vinsel; see more from this wedding here!
Old School Romance Wedding Music
You're All I Need to Get By – Marvin Gaye and Tammi Terrell
When You're Smiling – Louis Armstrong
The Very Thought Of You – Nat King Cole
Someone to Watch Over Me – Frank Sinatra
You and Me – Penny & The Quarters
They Can't Take That Away From Me – Ella Fitzgerald
My Baby Just Cares For Me – Nina Simone
You Belong To Me – Patsy Cline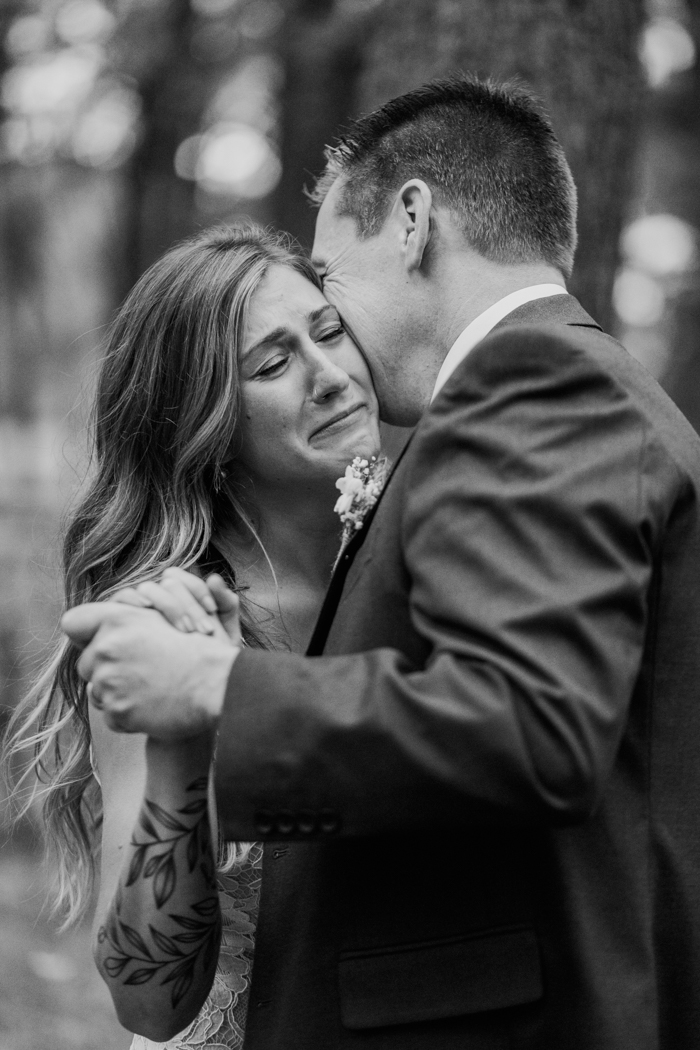 Photo by Meredith Washburn; see more from this wedding here!
Folk First Dance Songs
The Wedding Song – Angus & Julia Stone
No One's Gonna Love You – Band of Horses
Ends of the Earth – Lord Huron
I'm So In Love With You – Jill Andrews (feat. Seth Avett)
Dancing Shoes – Green River Ordinance
I Love You, Honeybear – Father John Misty
Romantic Wedding Music Covers
Can't Help Falling In Love – Ingrid Michaelson
Higher Love – James Vincent McMorrow
I'm Gonna Be (500 Miles) – Sleeping At Last
You Are My Sunshine – Morgane and Chris Stapleton
I Believe in a Thing Called Love – Branches
Stand By Me – Florence + The Machine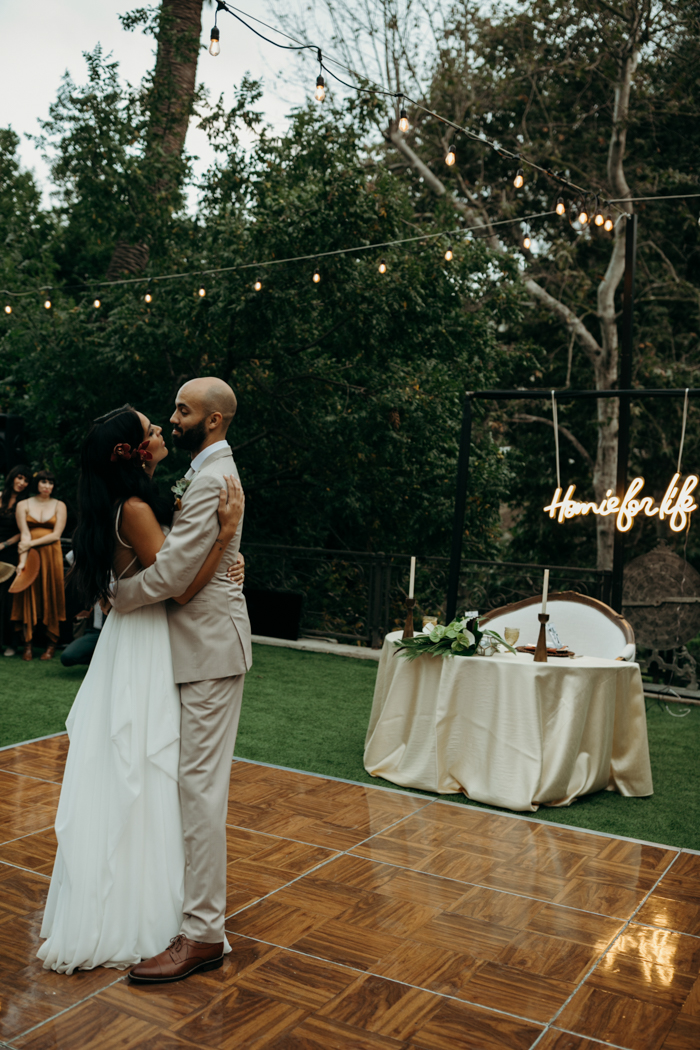 Photo by Joe + Kathrina; see more from this wedding here!
Pop Wedding Music
Stickwitu – The Pussycat Dolls
Young and Beautiful – Lana Del Rey
I Turn To You – Christina Aguilera
Alternative First Dance Songs
Something About Your Love – Mason Jennings
Sweet Disposition – The Temper Trap
Brighter Than Sunshine – Aqualung
Somewhere Only We Know – Keane
I Will Follow You Into The Dark – Death Cab for Cutie
Stolen – Dashboard Confessional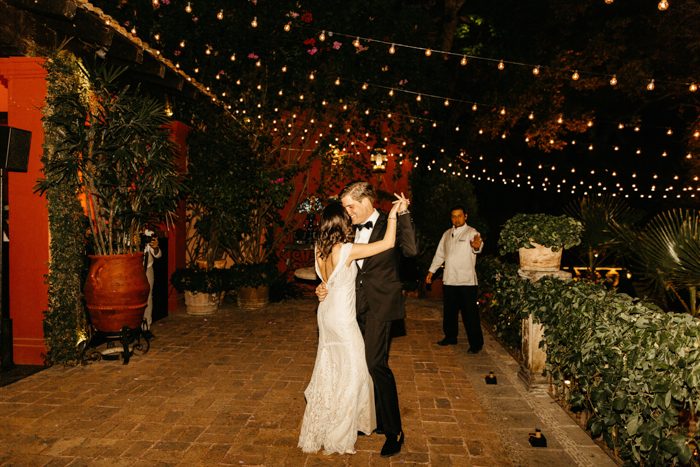 Photo by Lindsey Boluyt; see more from this wedding here!
Country Wedding Music
Late To The Party – Kacey Musgraves
When You Say Nothing At All – Alison Krauss
Tennessee Whiskey – Chris Stapleton
Feet Don't Touch the Ground – Stoney LaRue
Constantly – Cross Canadian Ragweed
R&B First Dance Songs
A Couple of Forevers – Chrisette Michele
If I Ain't Got You – Alicia Keys
Like a Star – Corinne Bailey Rae
Always Be My Baby – Mariah Carey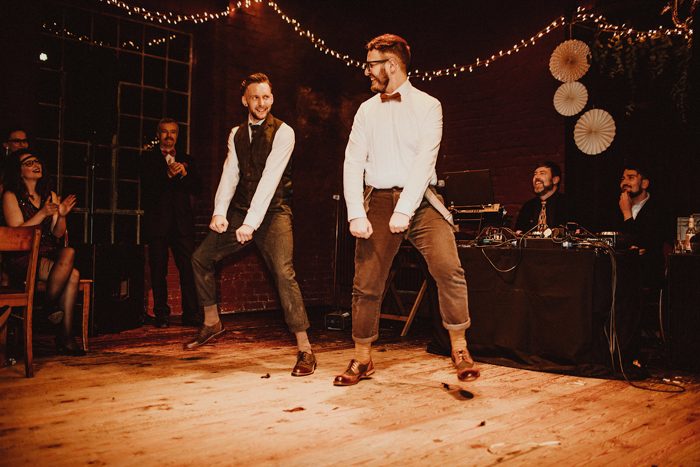 photo by Soul Season Photography; see more from this wedding here!
Solo Singer/Songwriter First Dance Songs
Hold You In My Arms – Ray Lamontagne
It's Good To Have You – Josh Rouse
Be Be Your Love – Rachel Yamagata
We Found Each Other In The Dark – City and Colour
Which first dance song will you lace up your dancing shoes to? Save the Spotify playlist to keep all of these songs in one place! Once you've chosen your first dance song, you'll want to get started on the playlist guaranteed to get your guests on the dance floor. Of course, the best wedding DJs can help you determine all of these song choices which is why we've rounded up a collection of the world's best wedding DJs.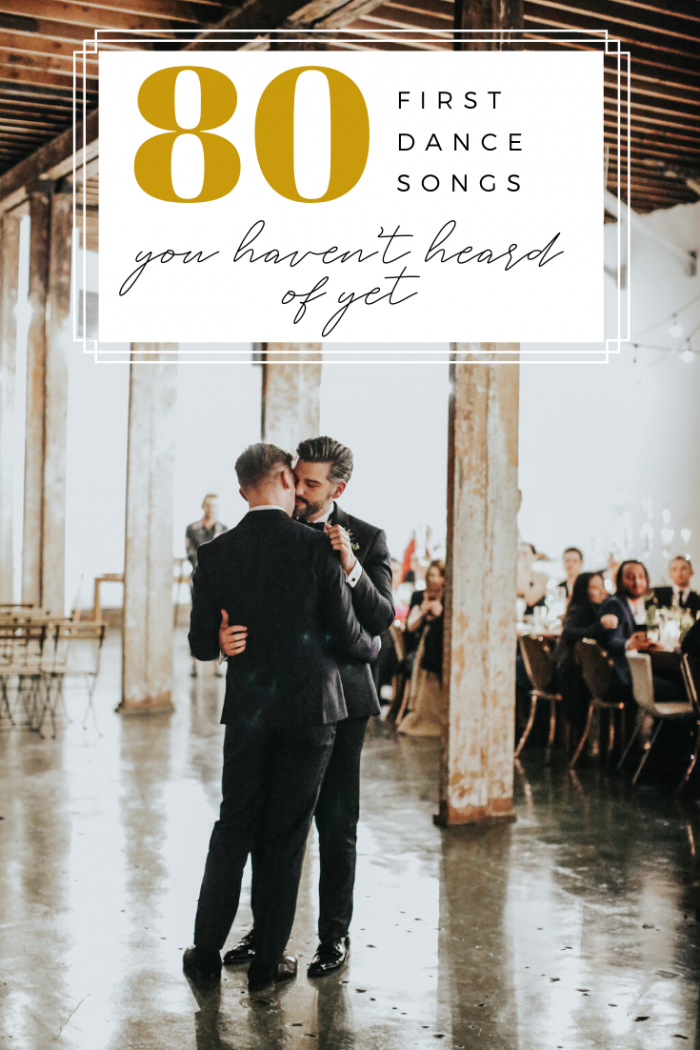 Photo by Jenny Smith & Co.; see more from this wedding here!