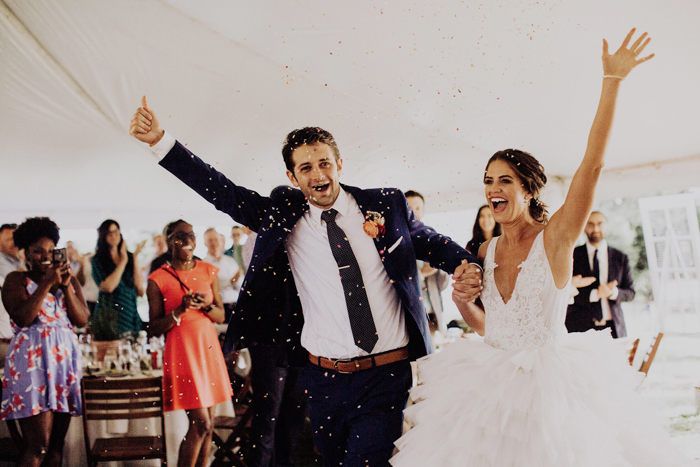 photo by Addison Jones Photography
While we're huge fans of the classic wedding reception songs that everyone loves to belt in the middle of the dance floor, we also know that a lot of couples are looking for more unique wedding songs to set their day apart from the rest. This playlist is a mix of deep tracks, songs from new films, and classics that somehow haven't made it into the wedding song repository. No matter what mood you want to set, we guarantee you'll find songs here to fit it perfectly!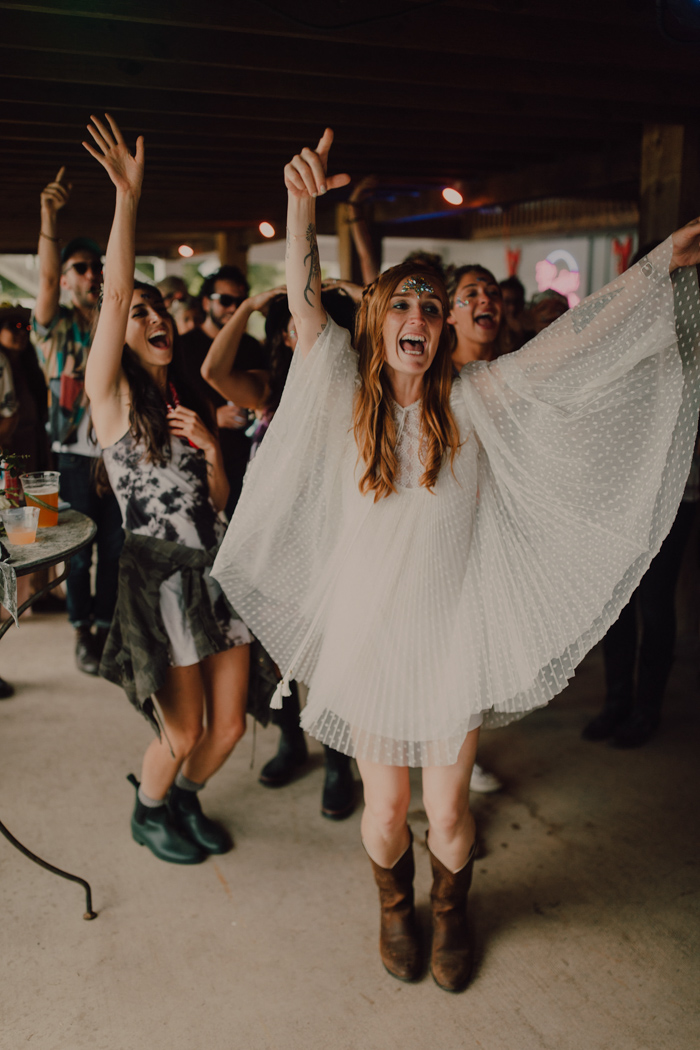 photo by Cody & Allison Photography
Music To My Eyes – Bradley Cooper & Lady Gaga
When Did You Leave Heaven – Pokey LaFarge
Ain't That Fine – I'm With Her
Little Bitty Pretty One – Thurston Harris and The Sharps
Mystery of Love – Sufjan Stevens
Set My Soul on Fire – The War and Treaty
Truly Madly Deeply – Yoke Lore
This Must Be The Place – Iron & Wine and Ben Birdwell
Run Away with Me – Carly Rae Jepsen
Won't You Come Over – Devendra Banhart
Fondly & Forever – Liz Cooper & the Stampede
No Matter Where We Go – Whitney
What I Wouldn't Do – A Fine Frenzy
When I'm with You – Best Coast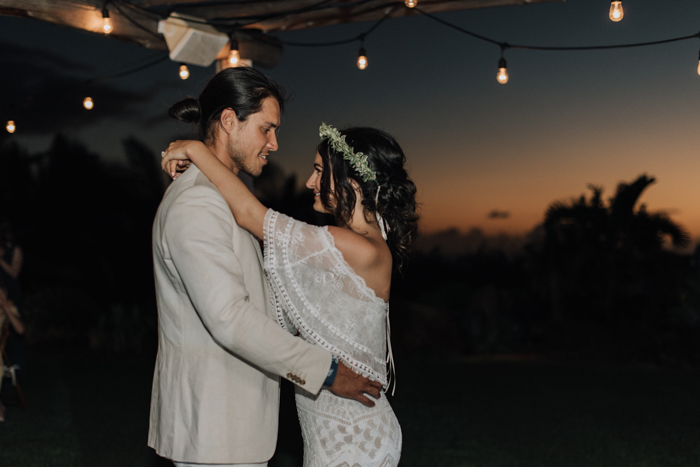 photo by Naomi Levit Photography
Honey in the Sun – Camera Obscura
Till the End of Days – Bermuda Triangle
Nothing's Gonna Stop Us Now – Starship
Ooh You're Gold – Wilson Phillips
Forever Your Girl – Paula Abdul
Crossfire / So Into You – Nai Palm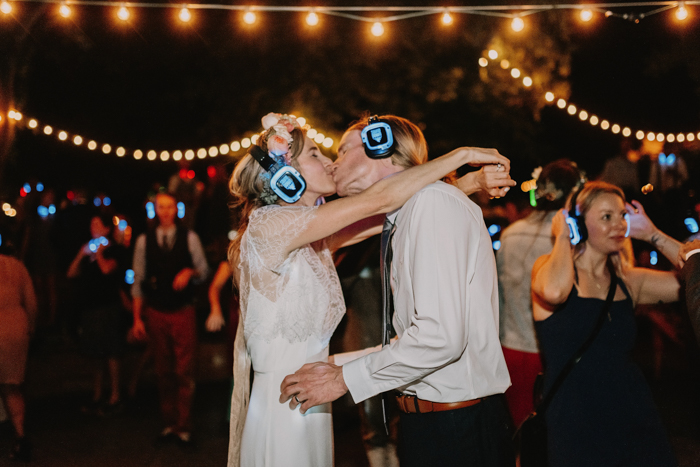 photo by June Cochran Photography
All That I Know Is (I'm Your Baby) – Caroline Smith
Our Day Will Come – Amy Winehouse
Give You My Lovin' – Mazzy Star
Baby (You've Got What It Takes) – Dinah Washington and Brook Benton

That's How Strong My Love Is – Otis Redding

Don't Be Scared – Sophie Meiers and Michael Mason

Crazy Over You – Smooth Hound Smith

FOLLOW THE ENTIRE PLAYLIST HERE!
Looking for more song ideas to round out your wedding day playlist? Be sure to follow these curated playlists:
Wedding Getting Ready Playlist to Dance to With Your Girls
This Wedding Reception Playlist is Guaranteed to Get Your Guests on the Dance Floor
80 First Dance Songs You Haven't Thought of Yet
80 Last Dance Songs for 2018 to End Your Night Right