If you haven't heard the buzz zooming around the wedding world yet, then I'm excited to let you know that the new issue of Southern Weddings magazine has arrived! Beautiful as always and packed full of stunning wedding ideas and inspiration, it's being shipped around the country as we speak and is scheduled to hit newsstands tomorrow, November 11.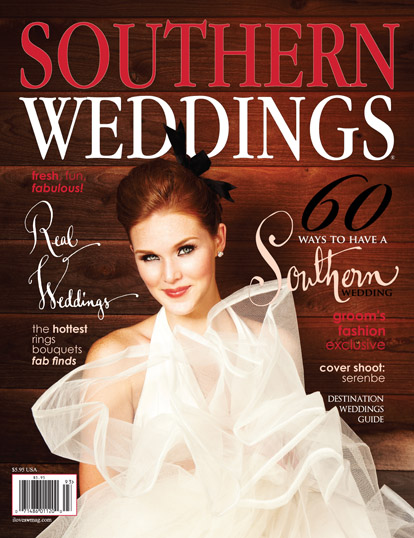 Lara Casey and the talented ladies on the Southern Weddings team have poured their hearts and souls into this issue and they even included Junebug. (Hooray!) I was interviewed as part of a "Day in the Life of a Top Wedding Blogger" feature along with my fellow blogging friends Kathryn from Snippet and Ink, Abby from Style Me Pretty and Bee from Wedding Bee. Flattering company to say the least! Here is a sneak preview of my interview to whet your whistle, and you'll just have to check out the magazine for yourself to read what the other lovely ladies had to say. Enjoy!
A great big congratulations to Southern Weddings for another job well done, and a huge thank you for including us!