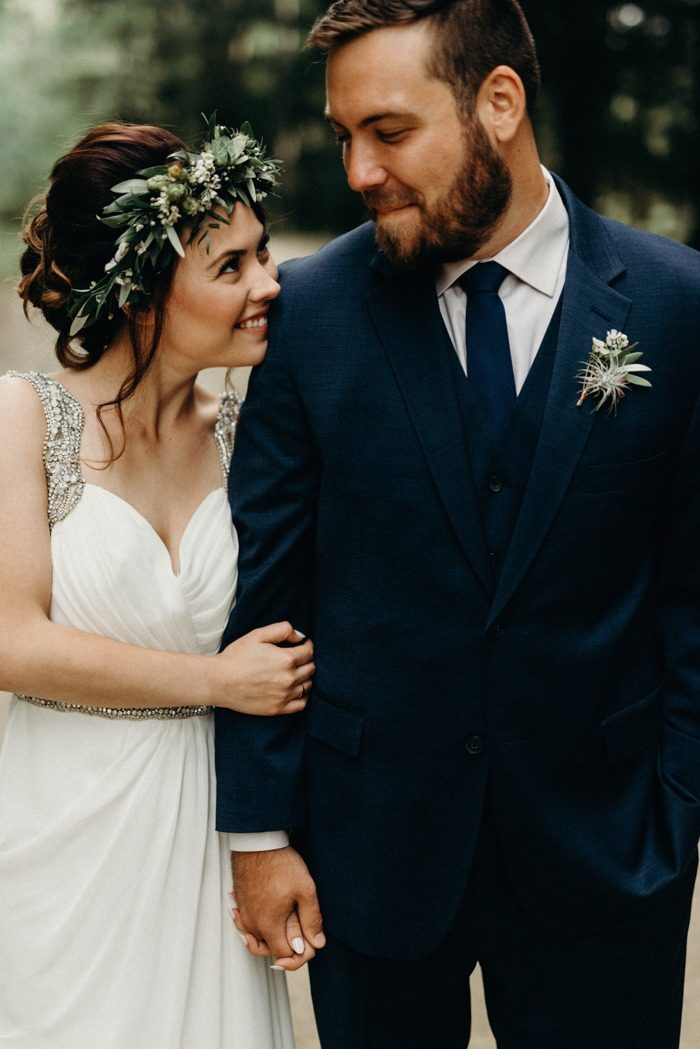 Leah and Erik's intimate Camp Lenox wedding featured an entire weekend of summer camp fun. The laid-back setting offered plenty of opportunities for typical outdoorsy activities and guests to mingle: a welcome BBQ, bonfires with s'mores, kayaking, fishing, and sports galore. The couple spent over a year visiting thrift stores and flea markets hunting down vintage-bohemian reception décor like brass candlesticks, gold frames, and cozy falsa blankets. Floral design by Propagate Studio created the colorful oversized arrangements present throughout the day, from the bride's explosively bright bouquet to the extravagant ceremony arch bursting with blues, coral, orange, and tons of rustic greenery. Kaihla Tonai captured these kindred spirits fully enjoying their time with family and friends at their incredibly inspiring weekend wedding.
The Couple:
Leah and Erik
The Wedding:
Camp Lenox, The Berkshires, Massachusetts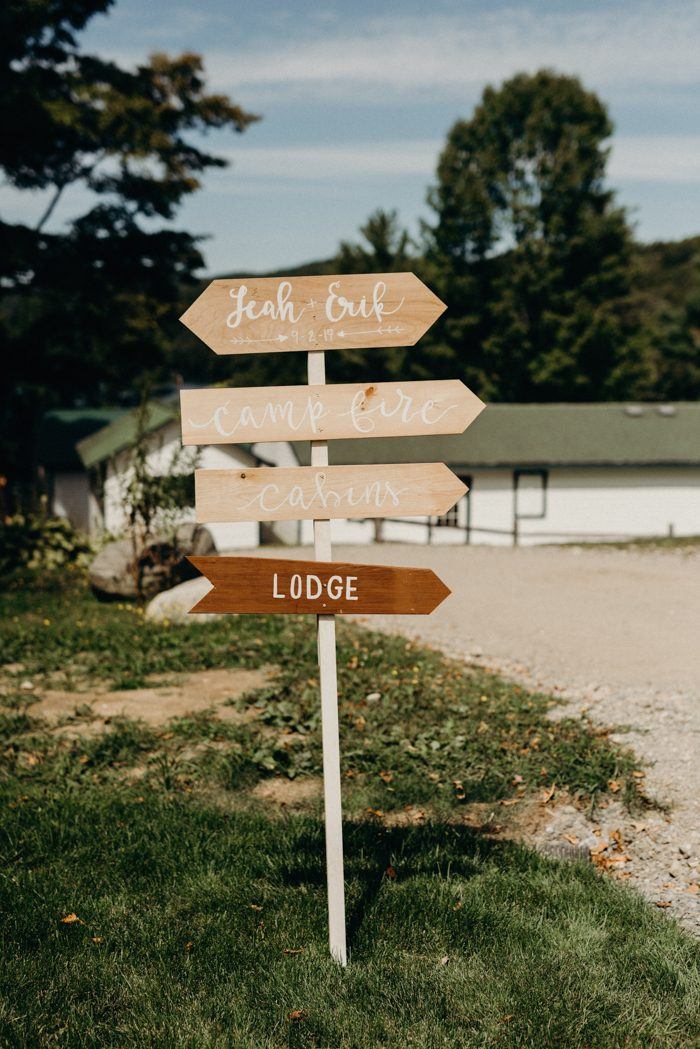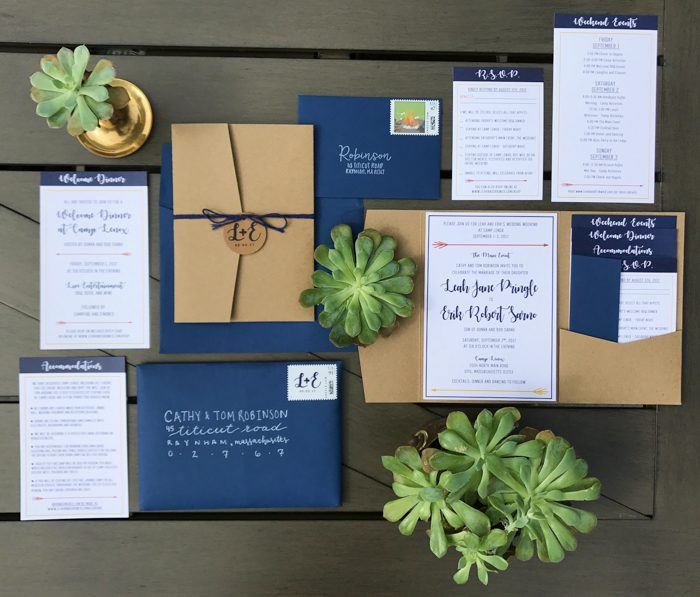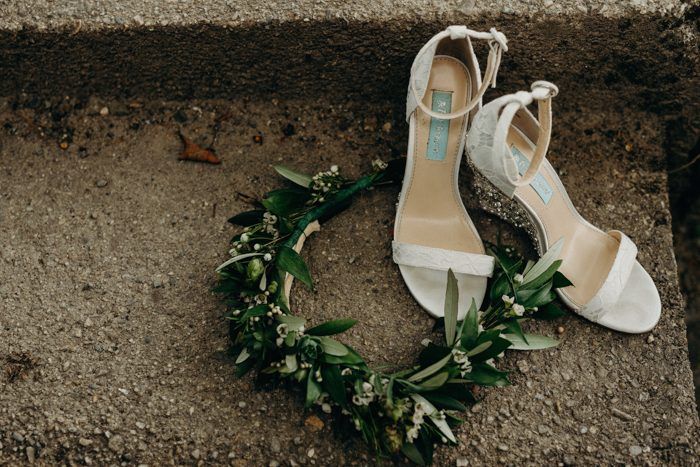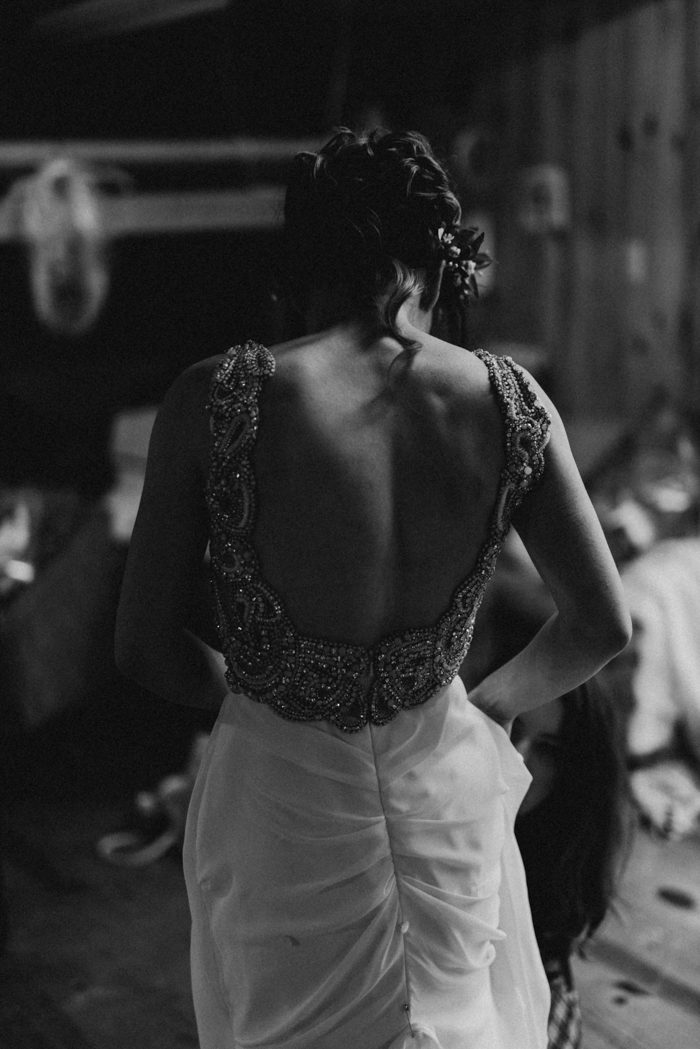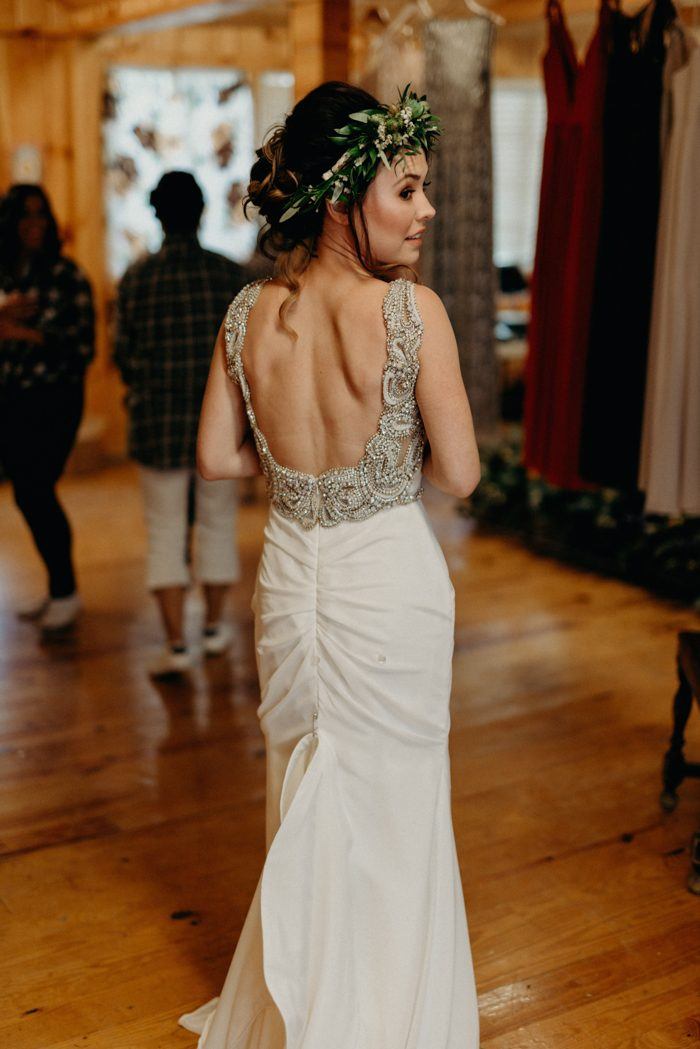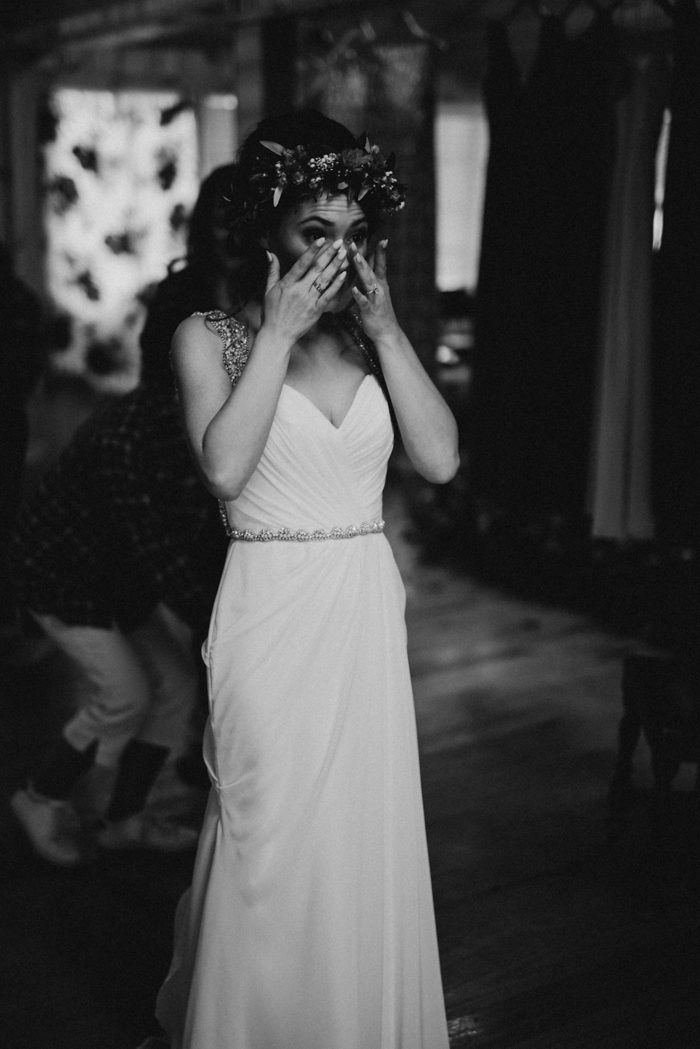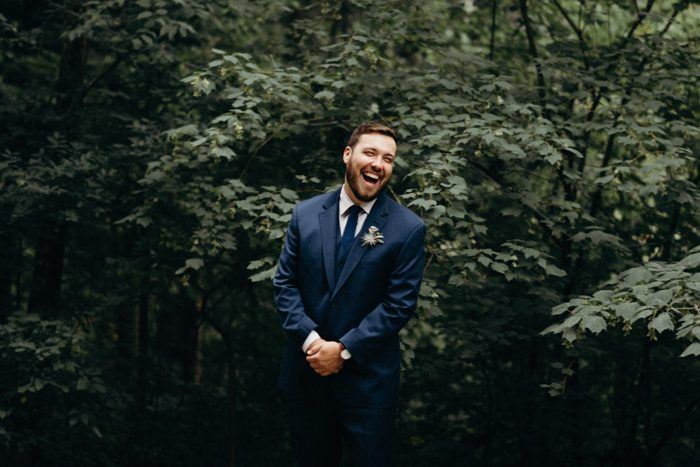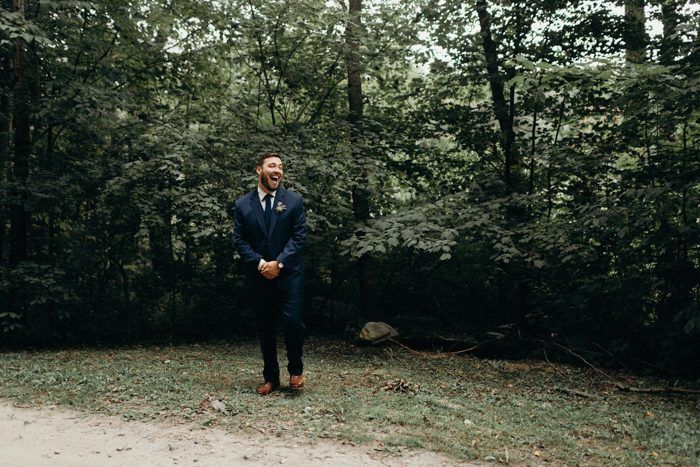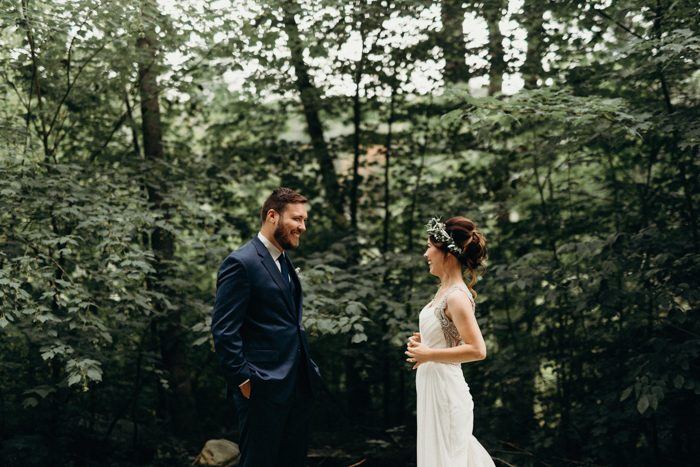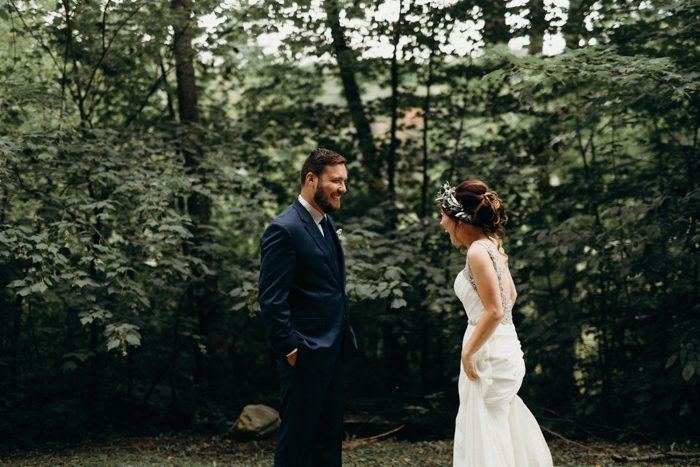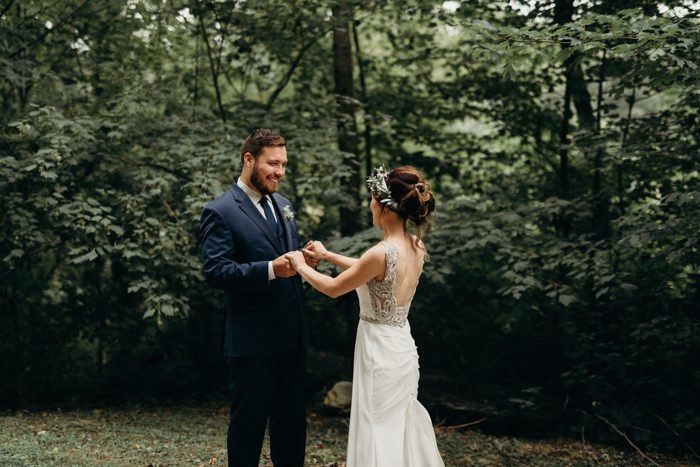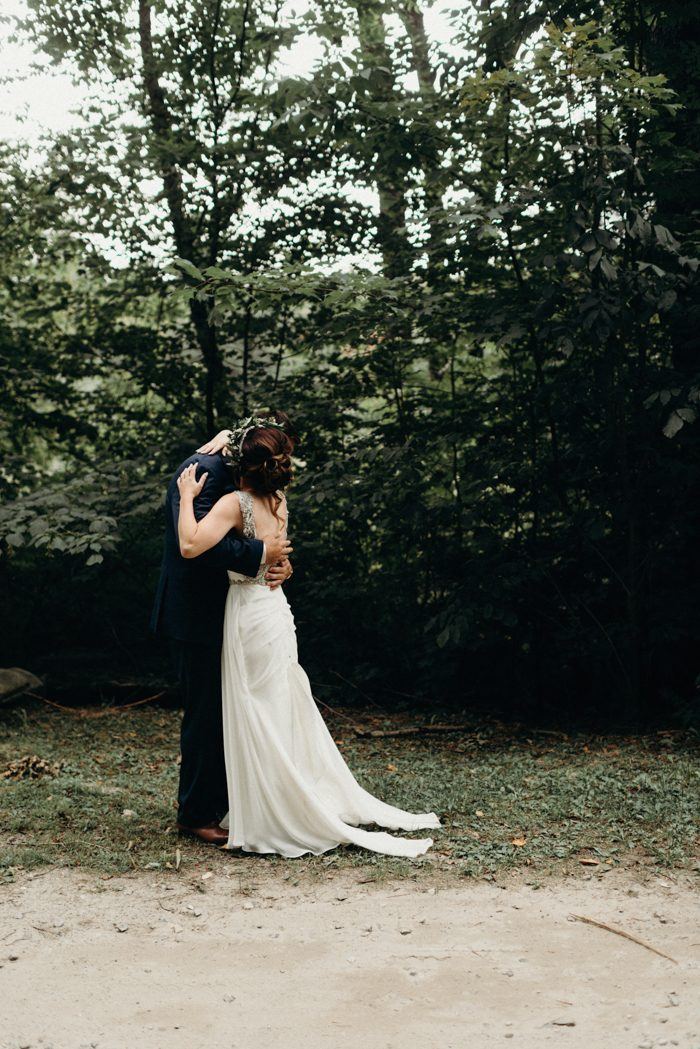 Erik and I agreed from the beginning – it was definitely most important that our wedding genuinely reflected us as a couple and involved our loved ones as much as possible! This unfolded in an entire weekend of summer camp fun – almost every guest stayed at camp in a rustic cabin and joined us for a welcome BBQ with live music and s'mores by the bonfire. Followed by a day full of summer camp activities – kayaking, water trampoline, fishing, lawn games, sports galore – and ending with a WEDDING plus LOTS of dancing (possibly a bit of rapping, too!).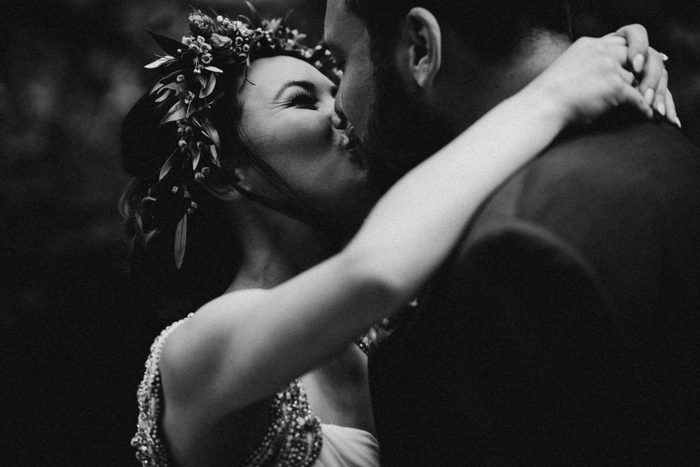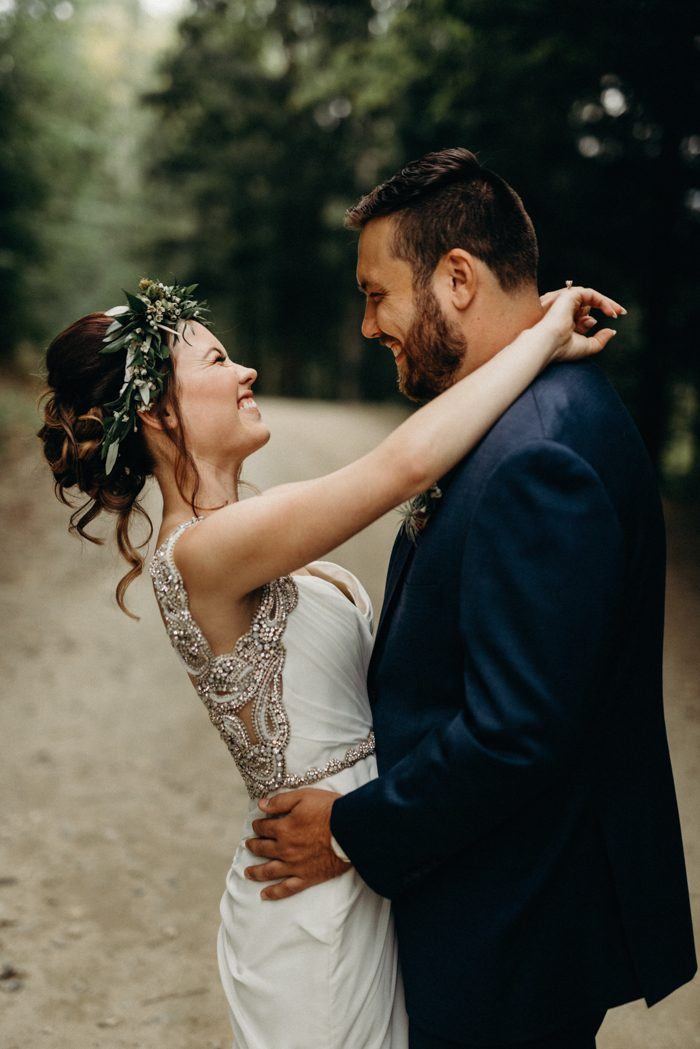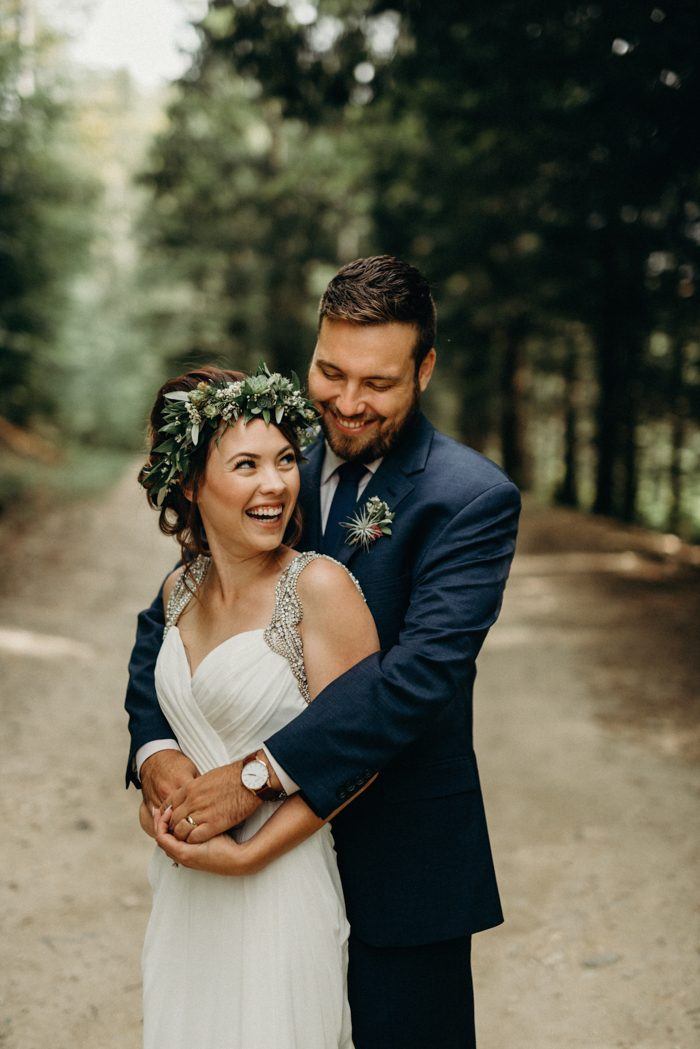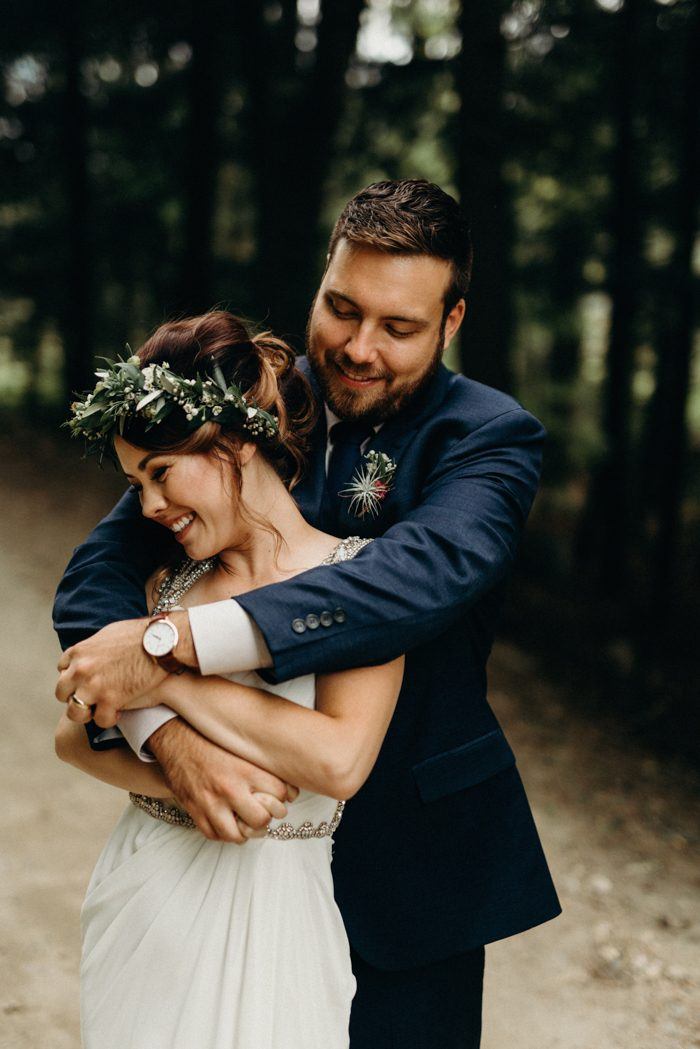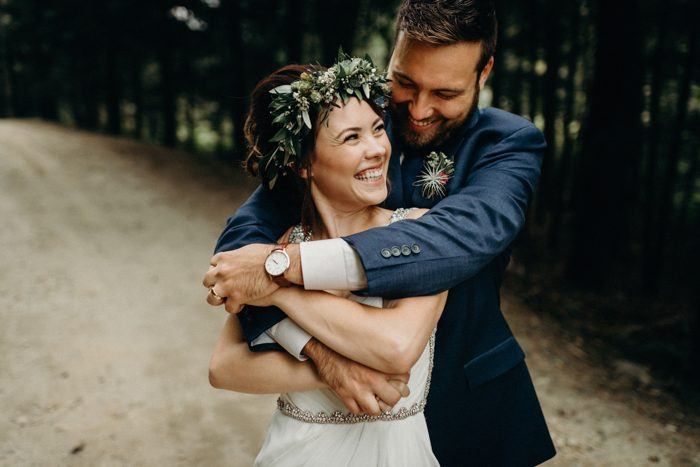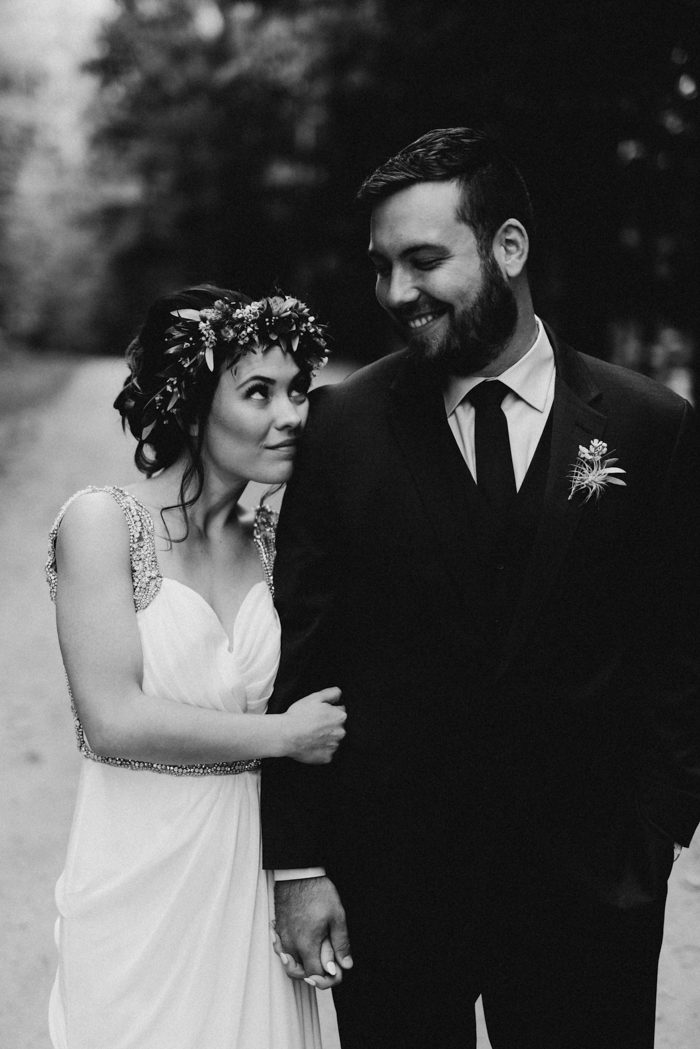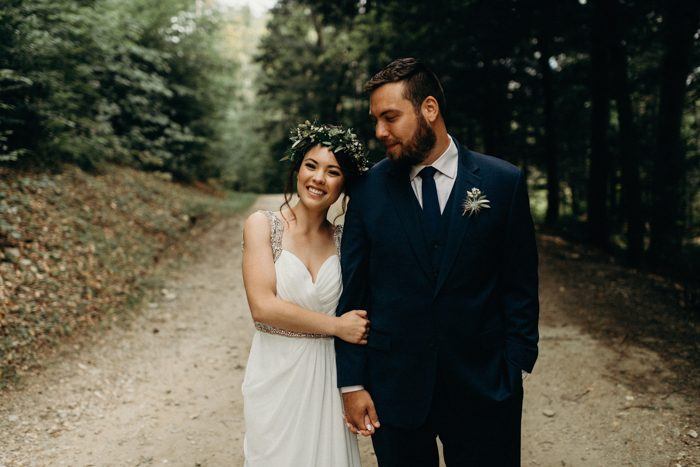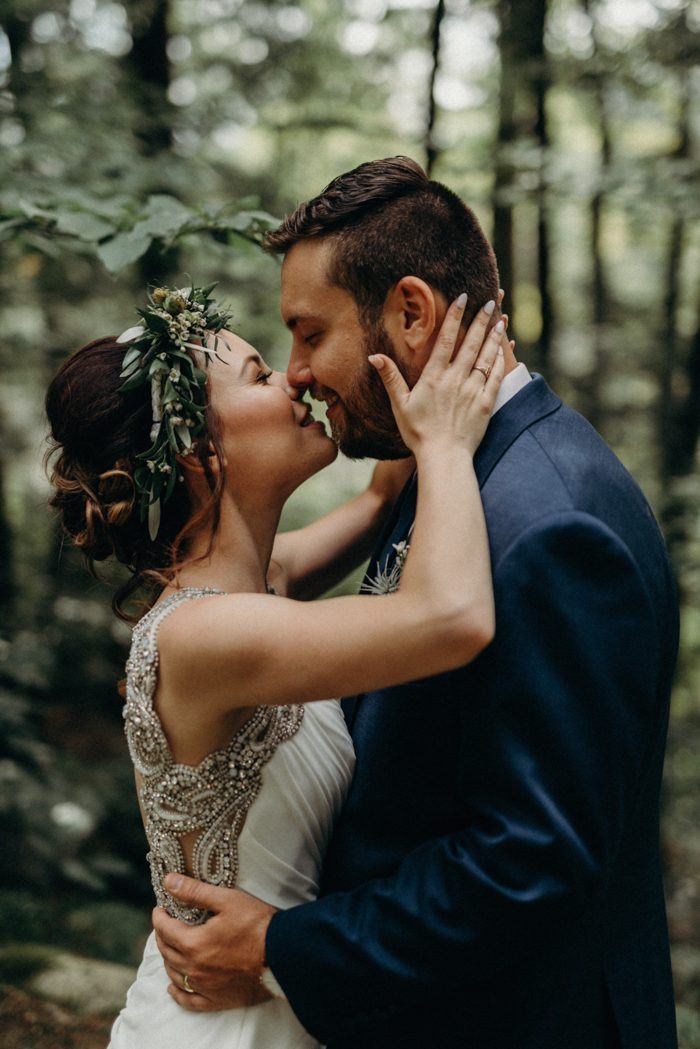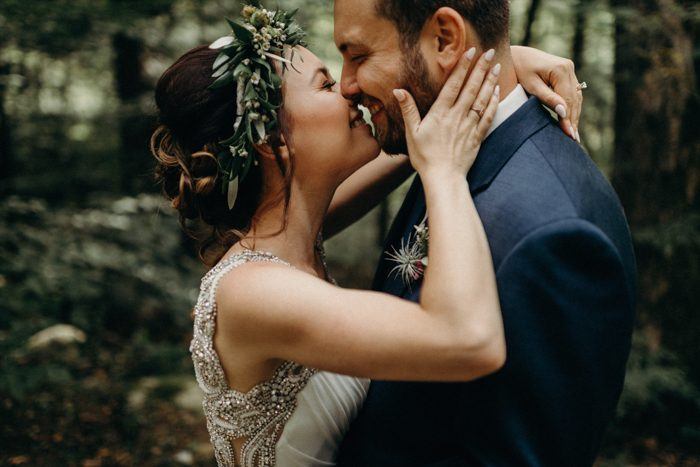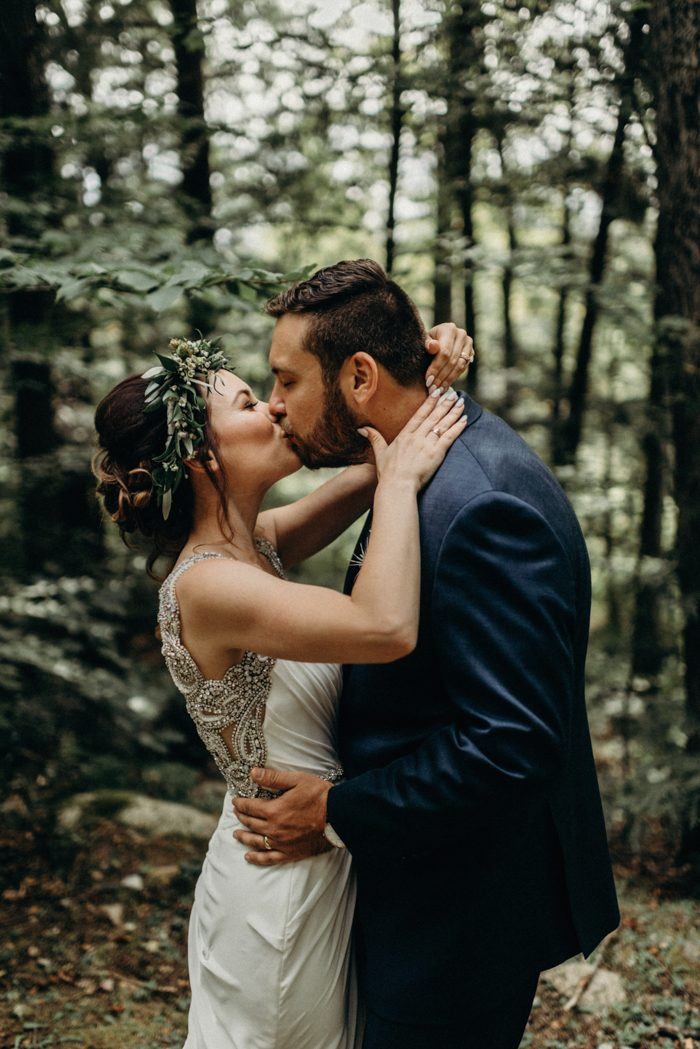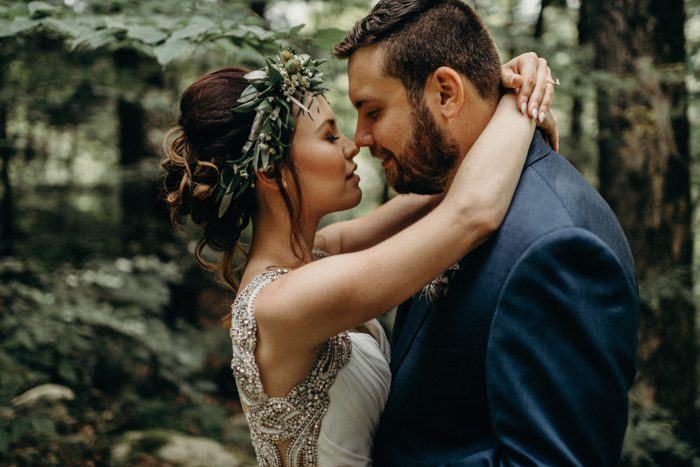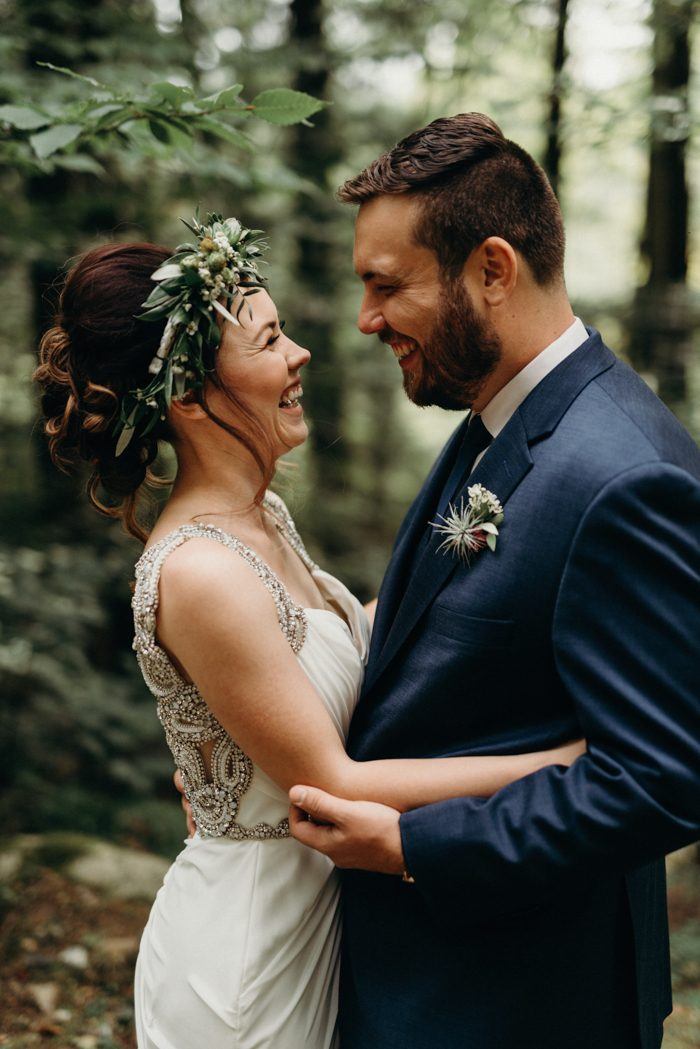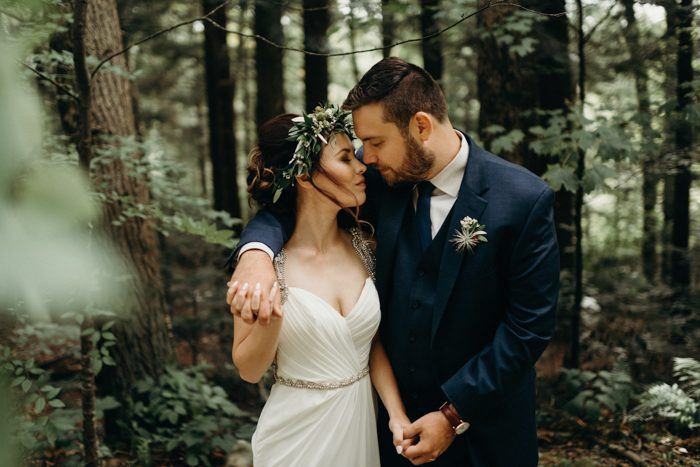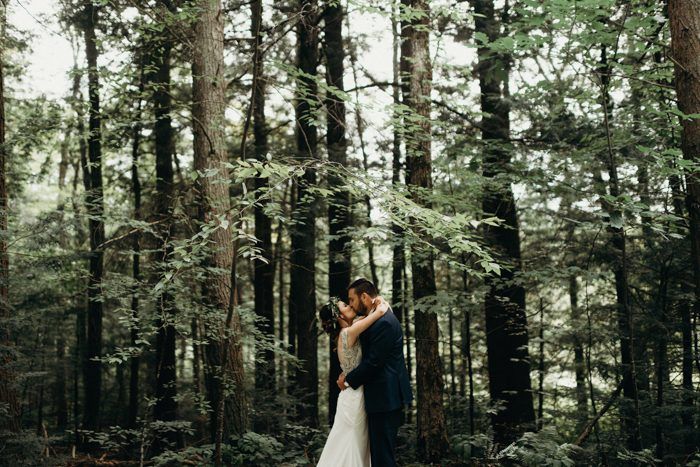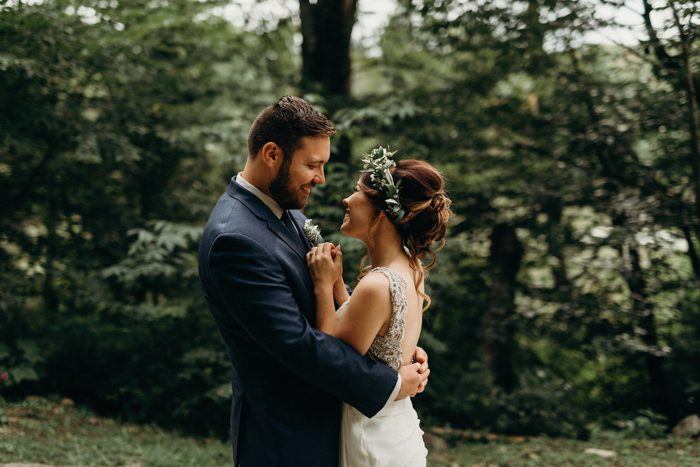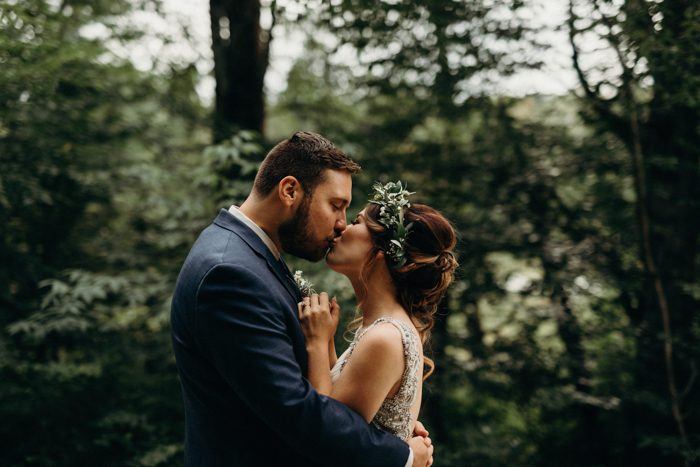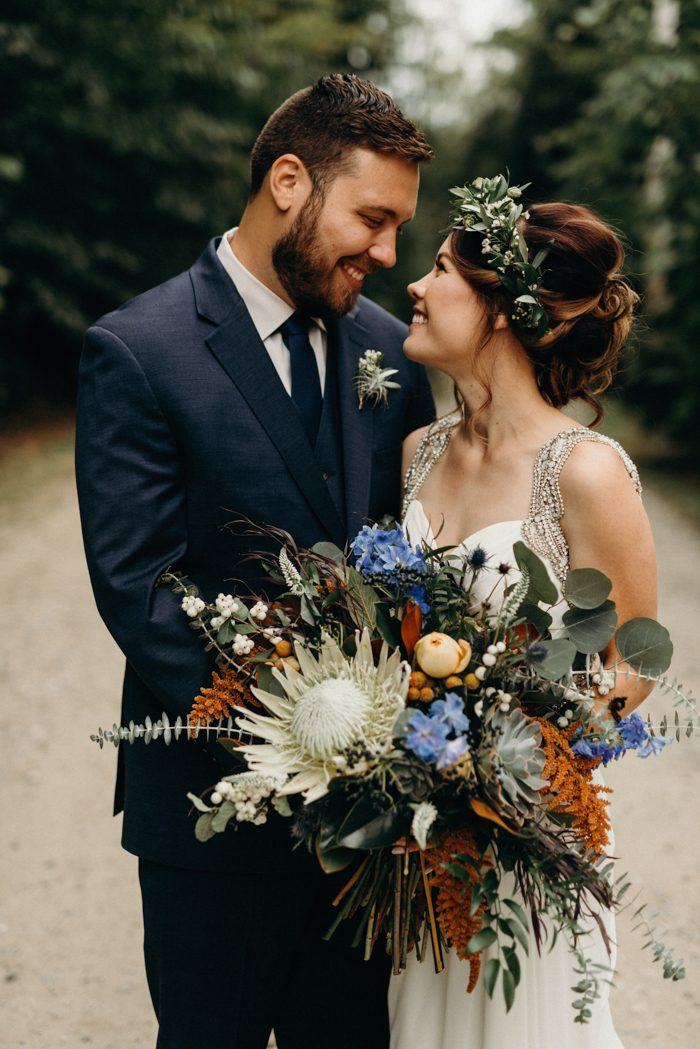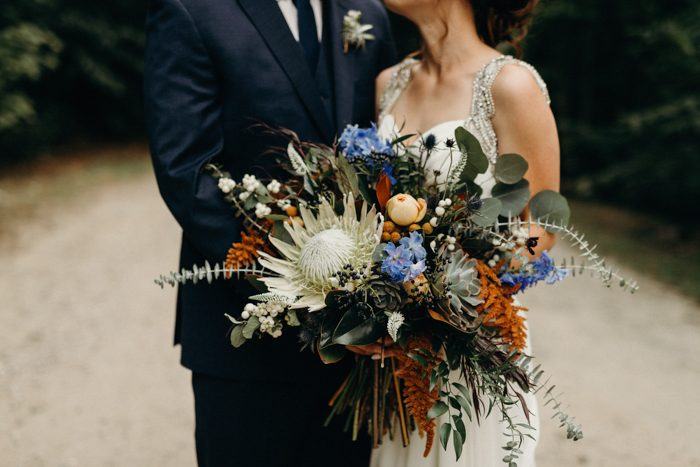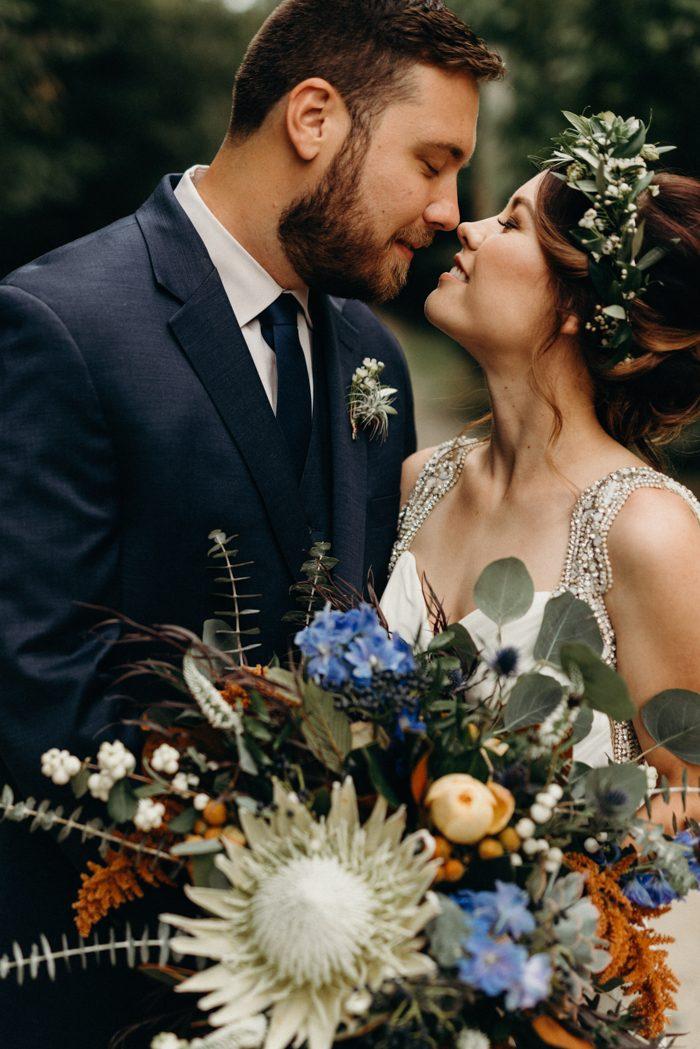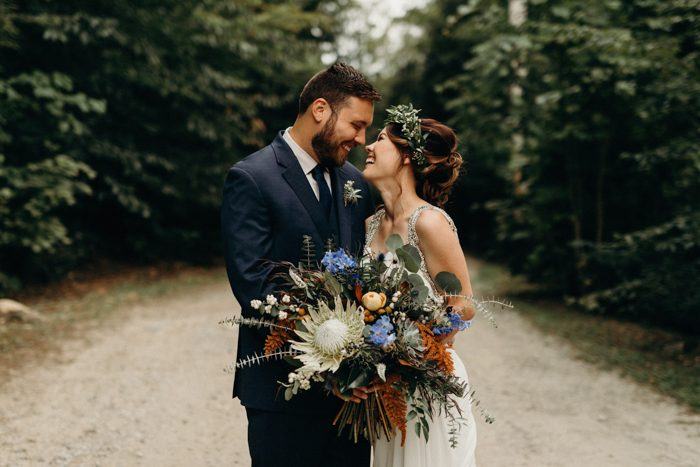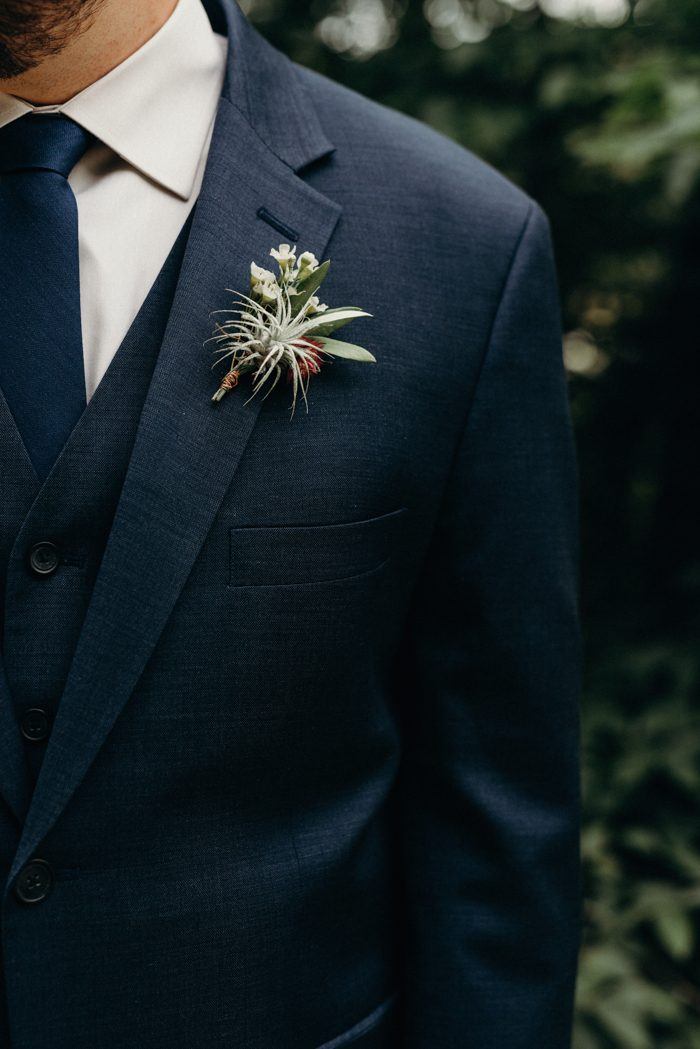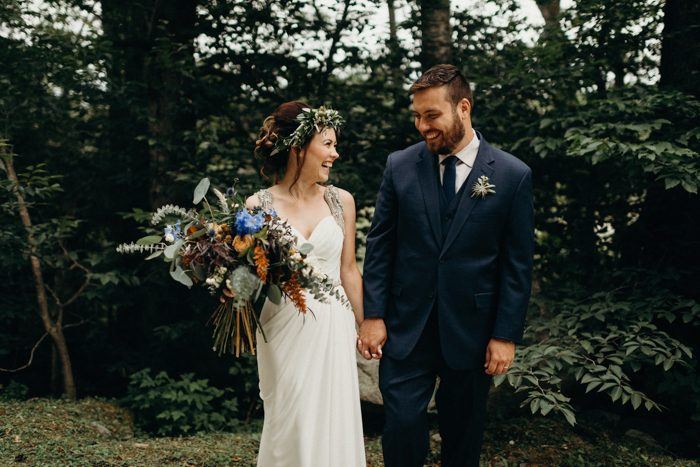 The camp itself was intimate, allowing guests to mingle throughout the day – how fun to watch our families and friends get to know each other in such a laid-back setting! By utilizing many of our closest friends as "friendors" (florist, officiant, DJ, graphic design & hand lettering) we were really able to give our wedding the personal touches that made it uniquely our own.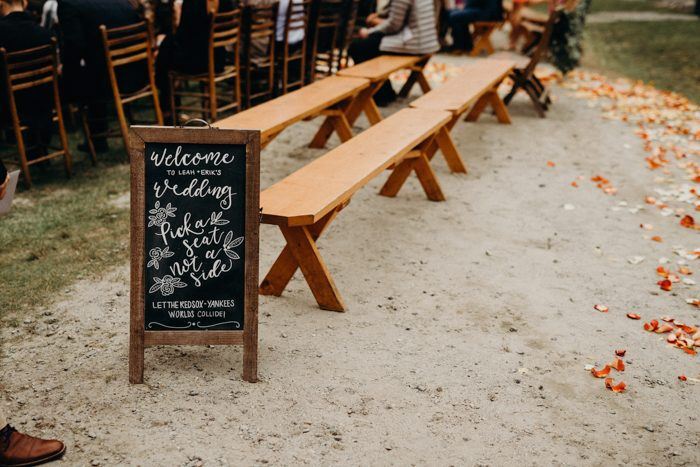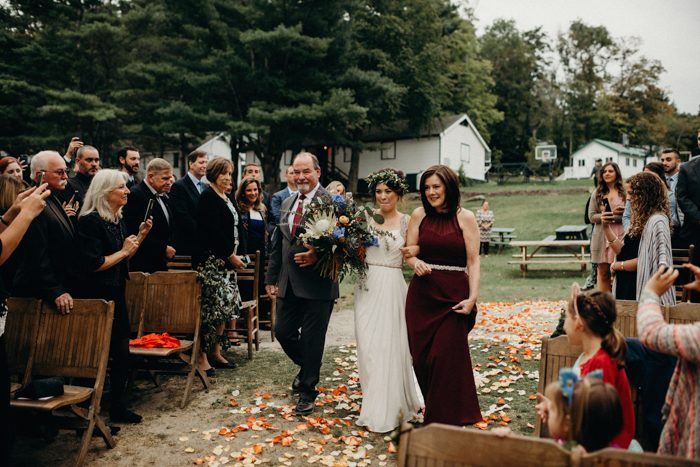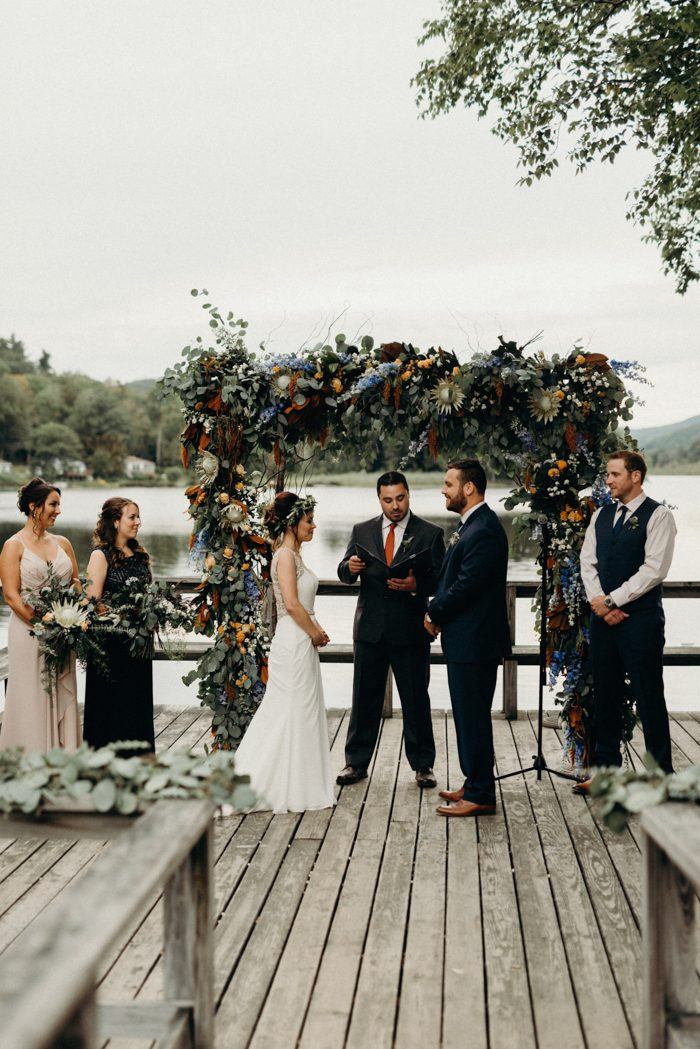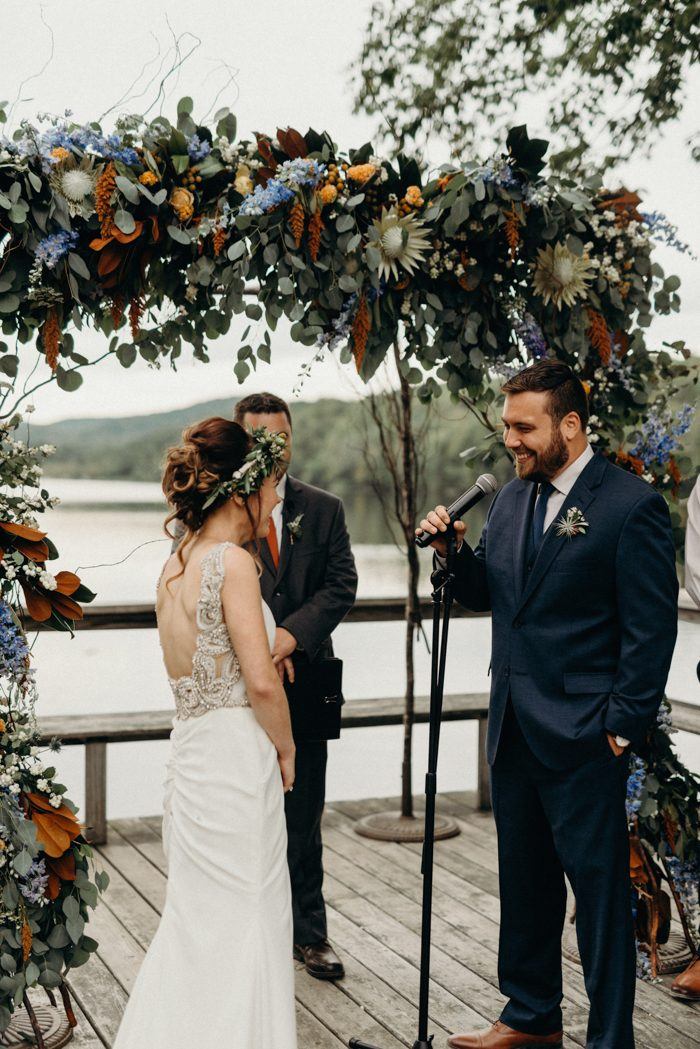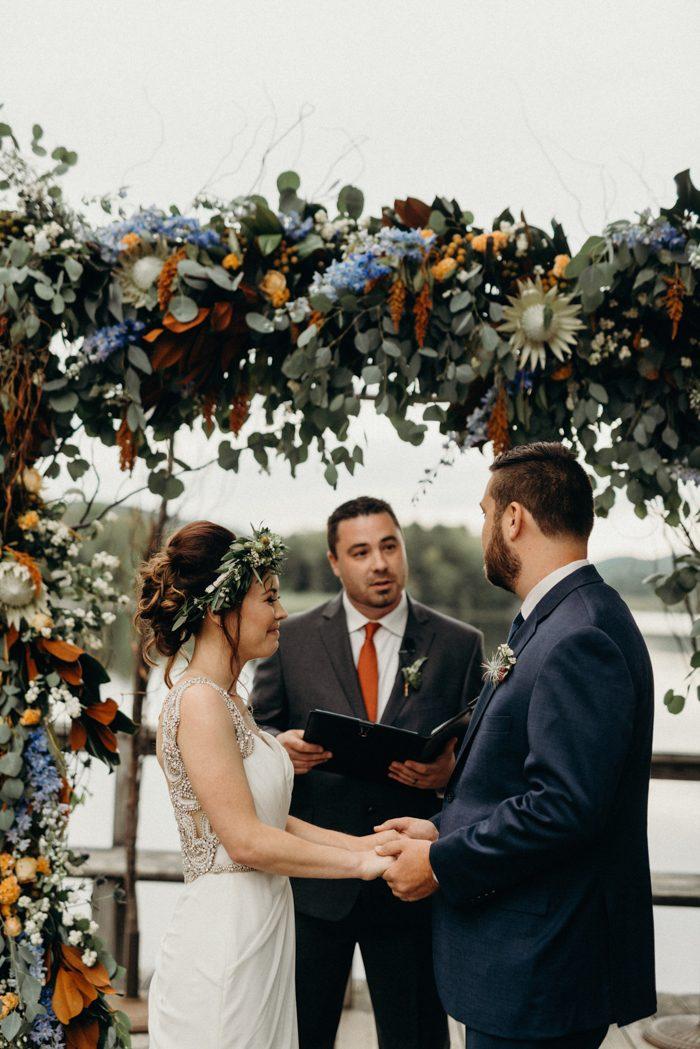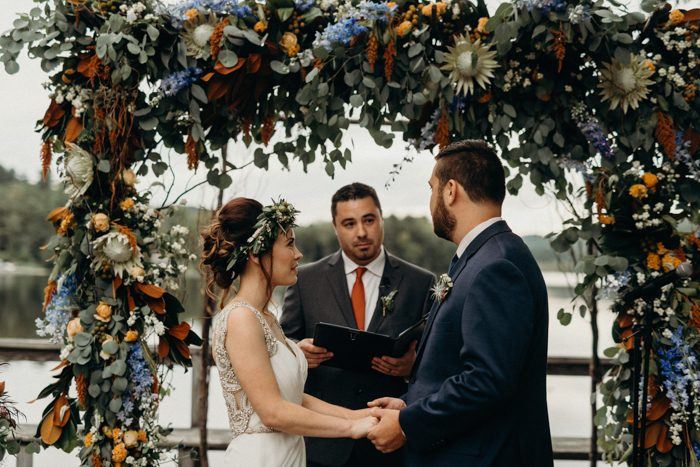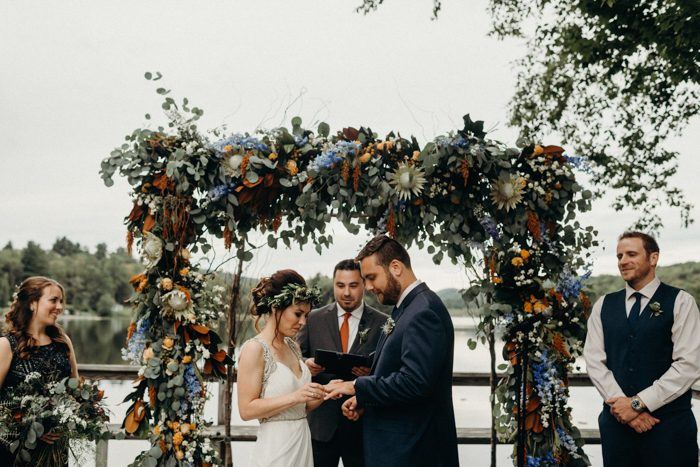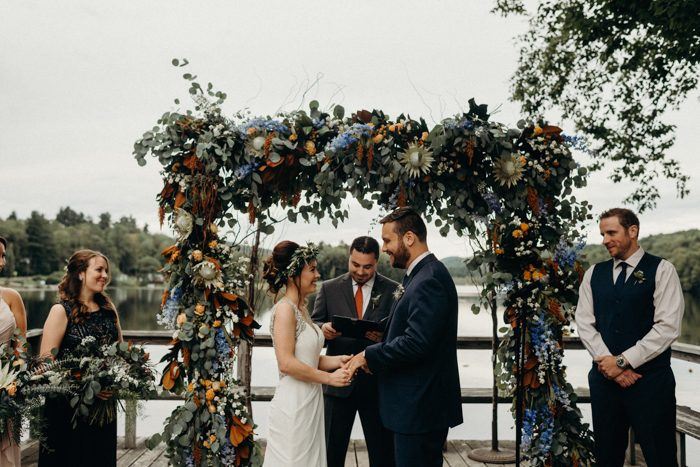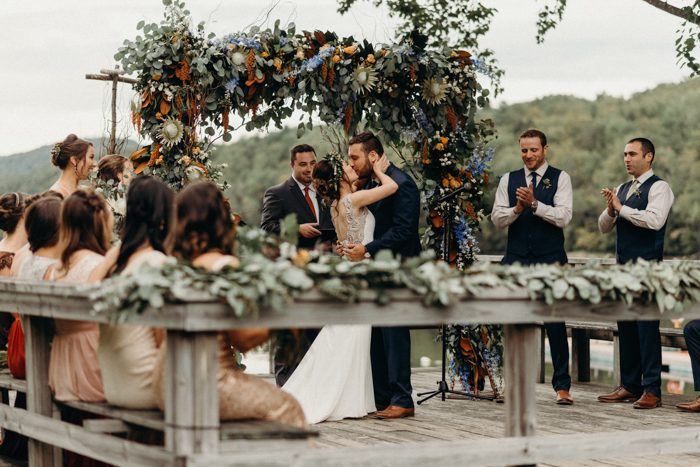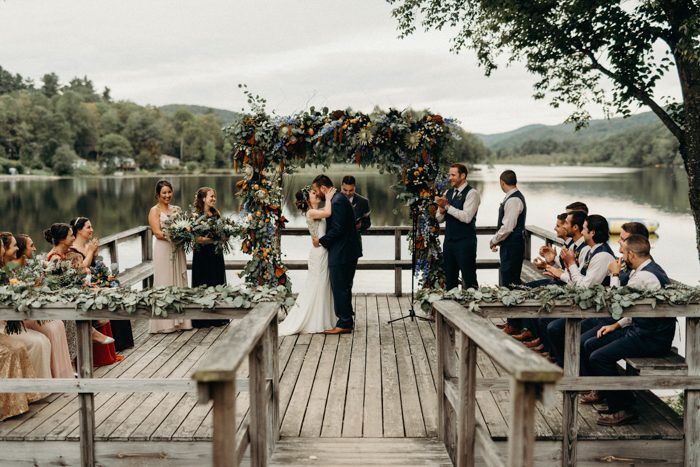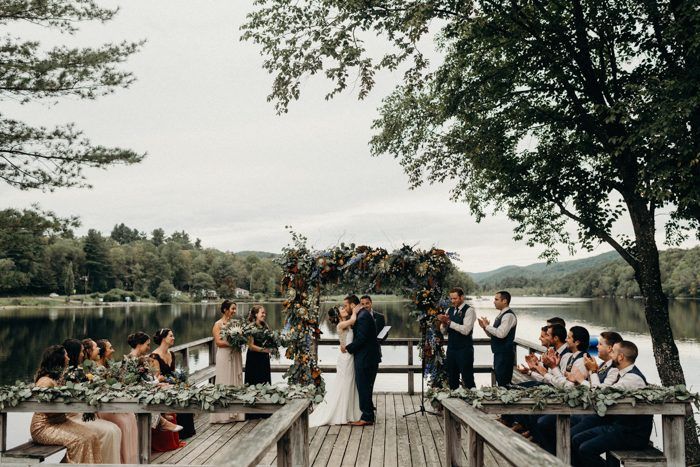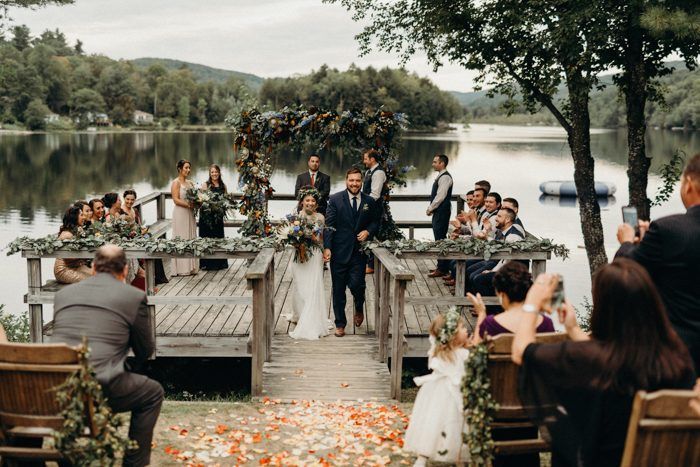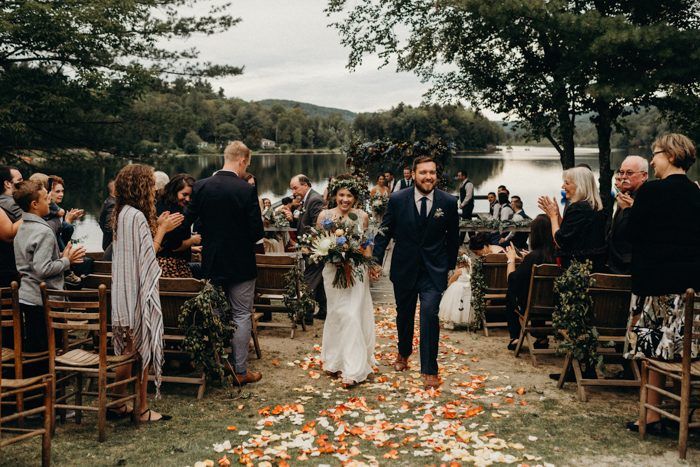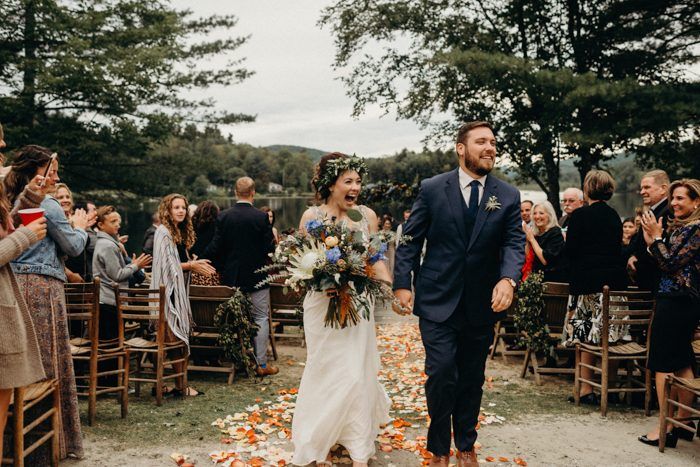 It's too easy to spend money when it comes to weddings – things add up quickly and there are almost always unexpected costs. If you've got a budget (and value your sanity) – don't try to do it all! Choose what matters most to you and do your best to make it happen. Thrifting for decor and DIY projects could help save some pennies. If you have friends in the field that might strike you a deal, take advantage of their talents! I would personally encourage everyone to invest in a photographer that they love – someone who makes you feel like you are in the moment when you look through their photos. At the end of the day, it's really the only visuals you're left with to help you remember the encompassing emotion and special details of the best day of your life. A good photographer can make City Hall look like the most romantic venue in the world!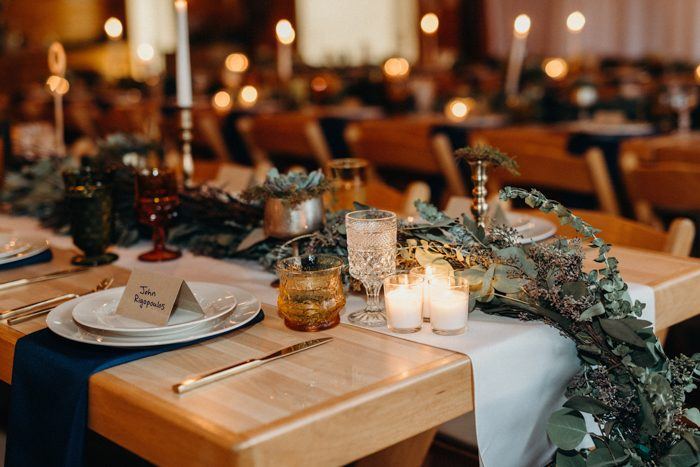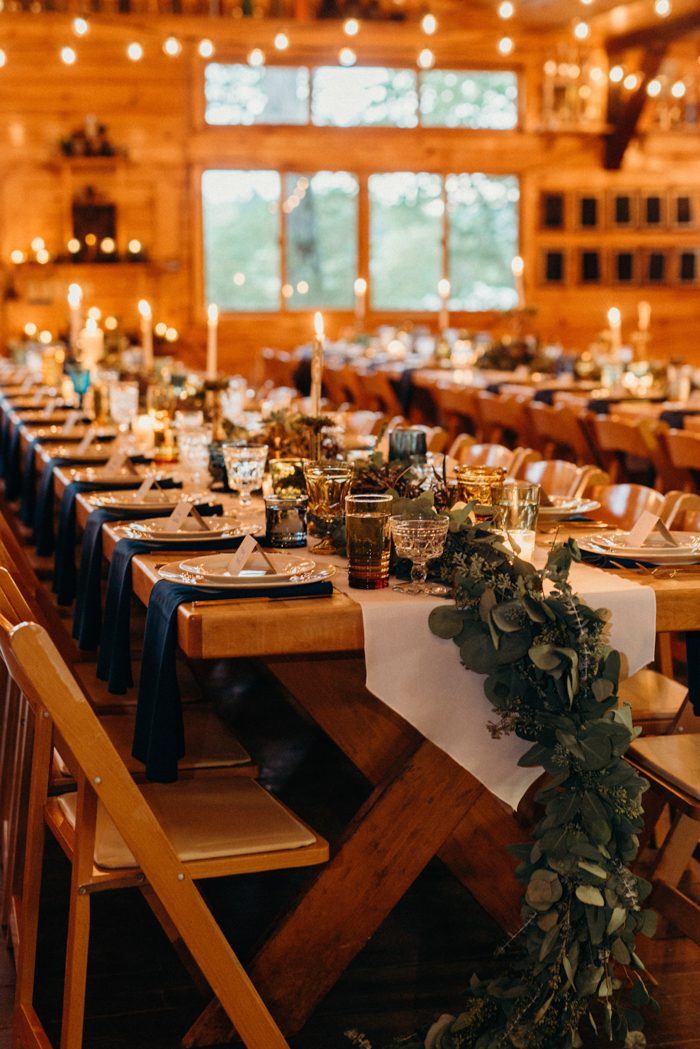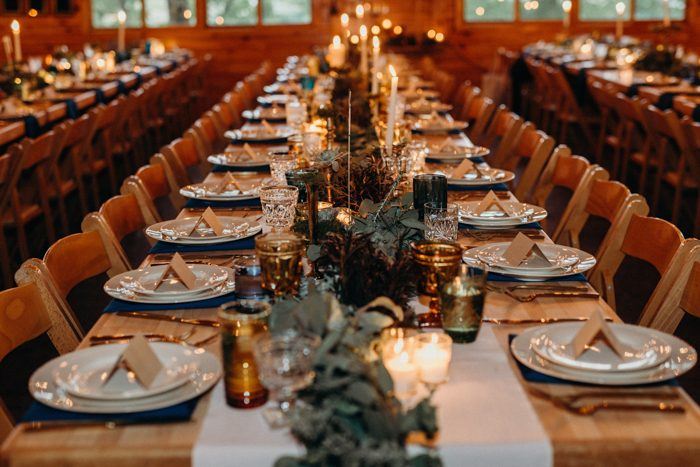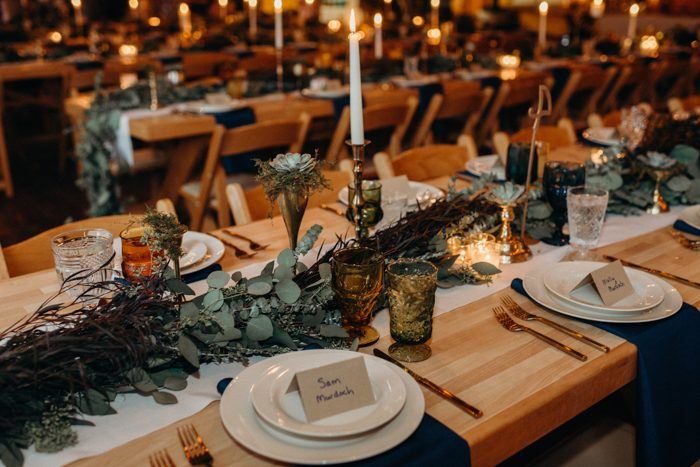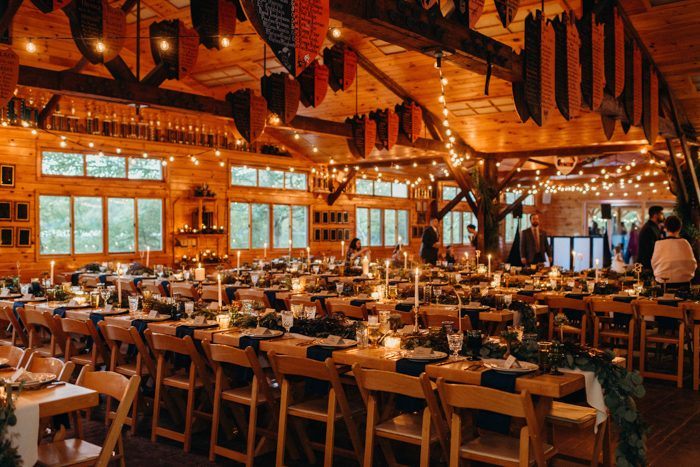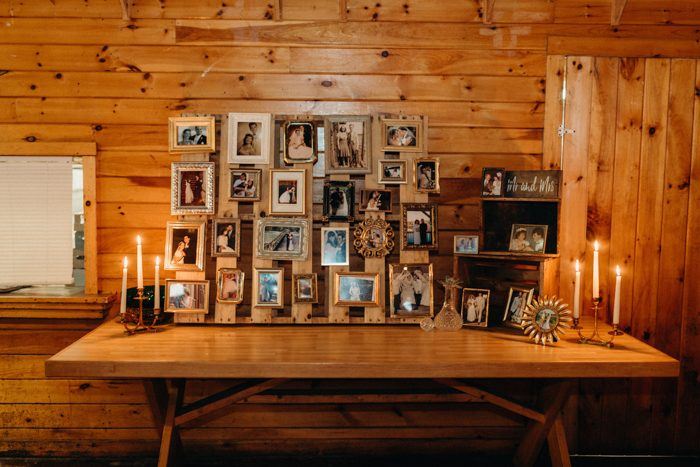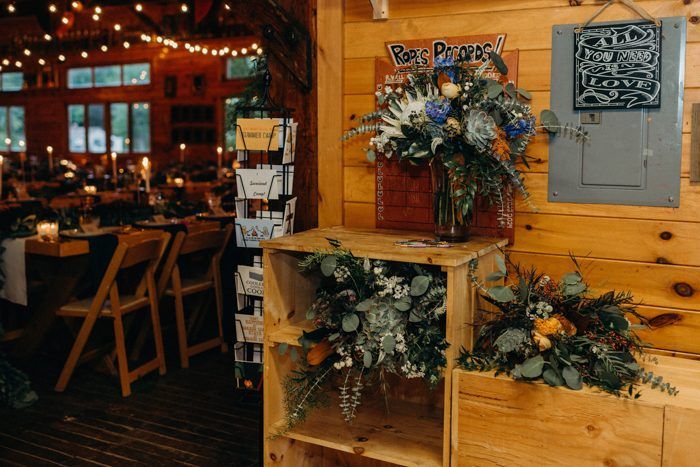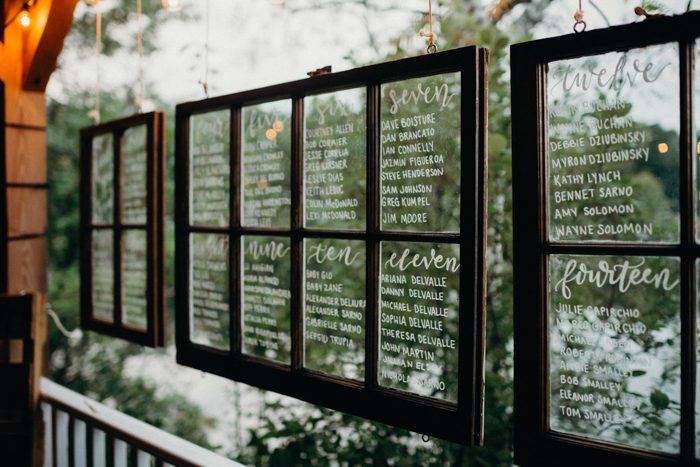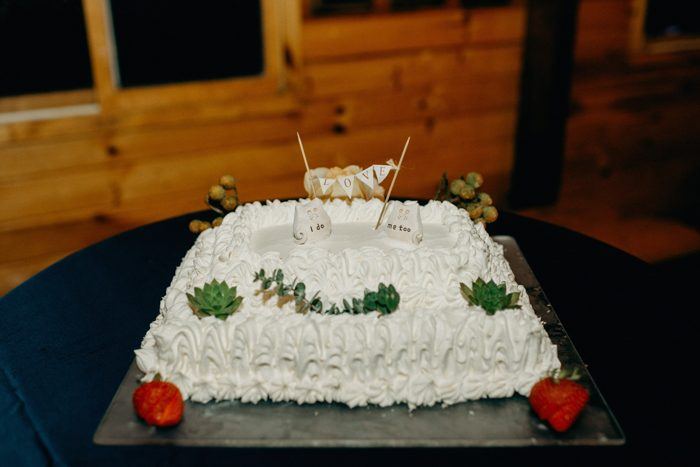 The most memorable part of the day for us TECHNICALLY occurred the day after… we trekked through the rain and the mud and made it back to our cabin around 5am – our friends and families had us out celebrating way past our bedtime! It was the first moment we had truly been alone since the morning before the wedding and the magnitude of the day that had just transpired in front of us finally started to sink in. Erik and I were in utter amazement that it actually happened, that it was perfect – and in shock that it was now over. We were a bit disheveled from tearing up the dance floor all night and never changed out of our getups before the storm rolled in – the bottom of my dress went from "weathered brown" to a darker shade of "never-coming-out" andErik was soaked from head to toe. The wooden mirror that I had used when getting ready was still propped up on our floor – we stood in front of it, just staring and smiling back at ourselves, relishing in the fact that we were MARRIED.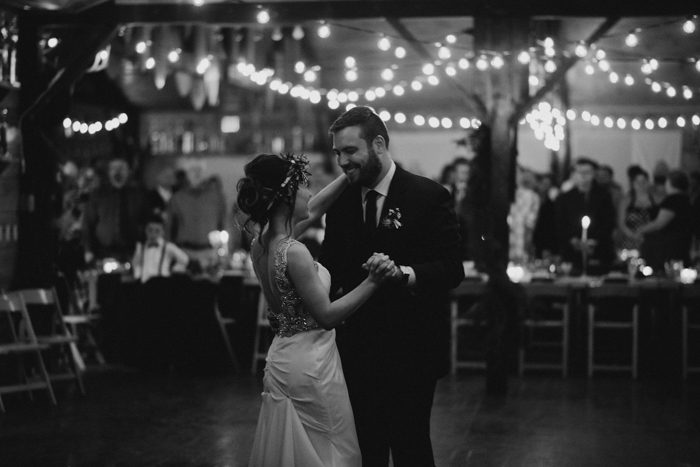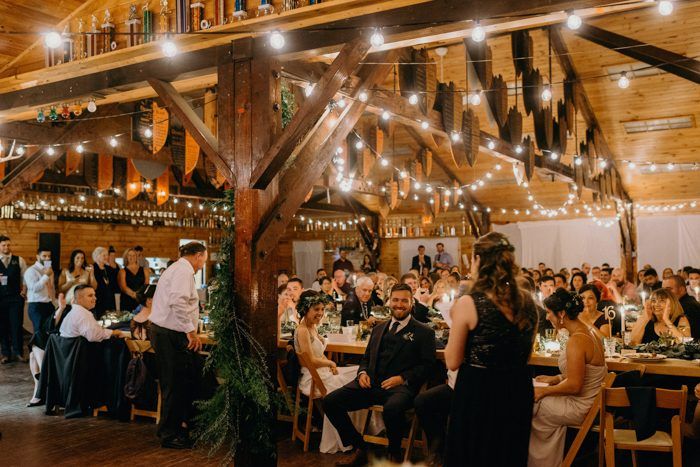 Congratulations to Leah and Erik and special thanks to Kaihla Tonai Photography for capturing such a fun and whimsical wedding! For more camp wedding inspiration, check out this DIY New England summer camp wedding at Wohelo!