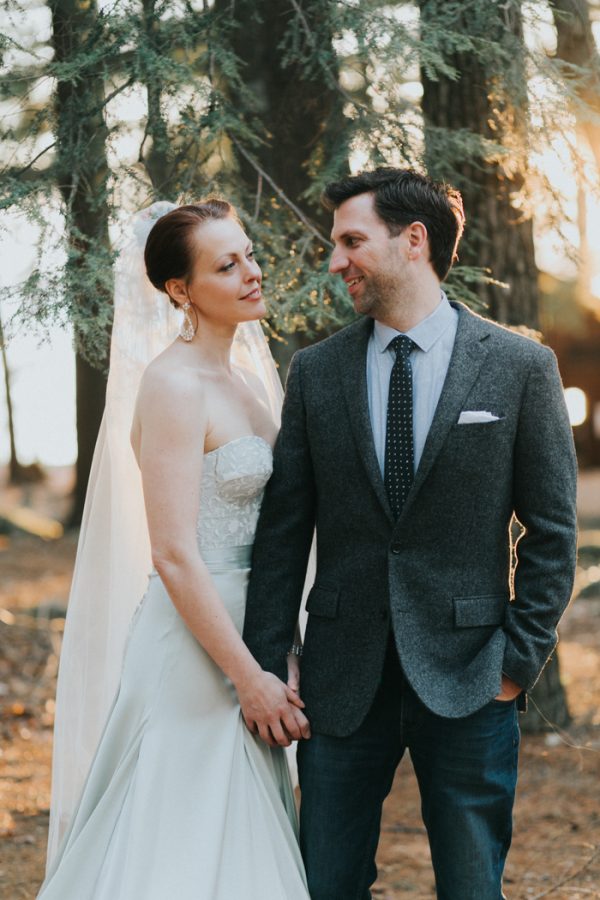 Whitney and Ed have always cherished the values of the summer camp the bride used to attend, so when they were searching for their wedding venue, they knew exactly where to look. This very impressive bride decided to design and make her own wedding dress, but there was one catch: she had never sewn before! With a little bit of help from Youtube tutorials, Whitney's handmade pale green gown ended up hitting all the right notes, and perfectly complemented Ed's put-together outdoorsy groom style. From the couple's amazing dessert table to their collection of thrifted vases and candlesticks, we are totally in awe at this wedding's thoughtful DIY details. Emily Delamater Photography captured every gorgeous moment of this couple's camp wedding, including one of the most hilariously original ceremony activities we've ever seen!
The Couple:
Whitney and Ed
The Wedding:
Wohelo Camps, Raymond, Maine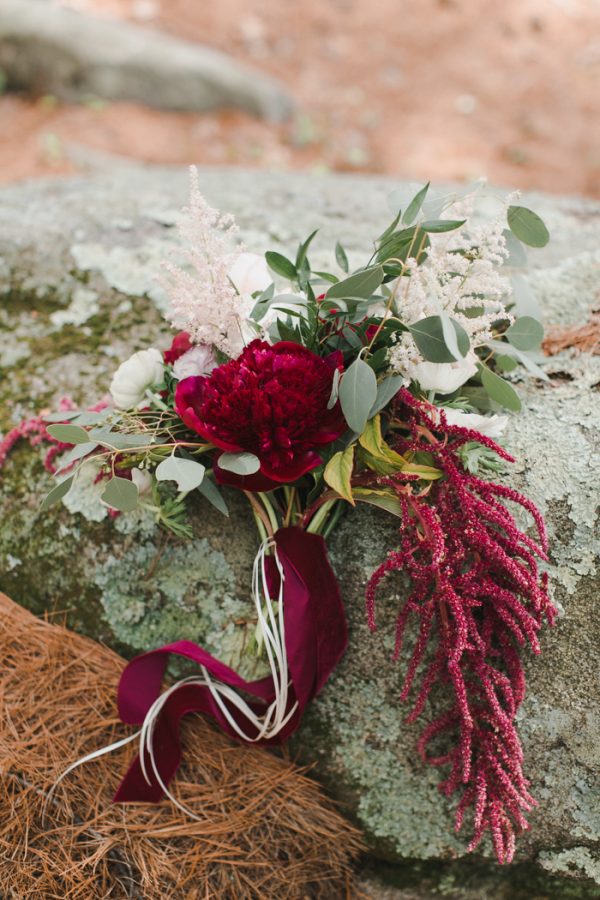 The most important parts of wedding planning was that the final event felt like "us." That it felt magical and fun, with family and friend groups from both sides actually coming together and leaving having a better sense of us as a couple and our community as a family.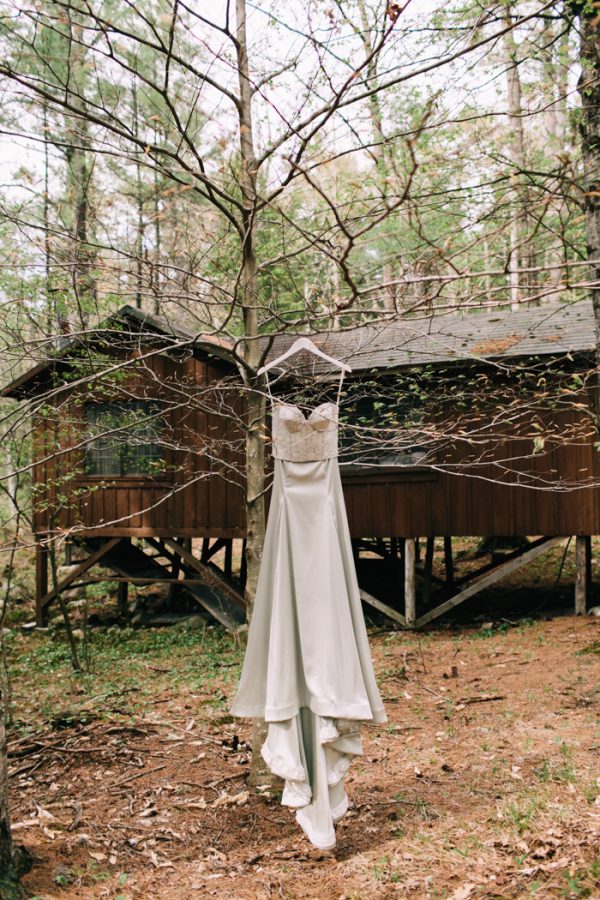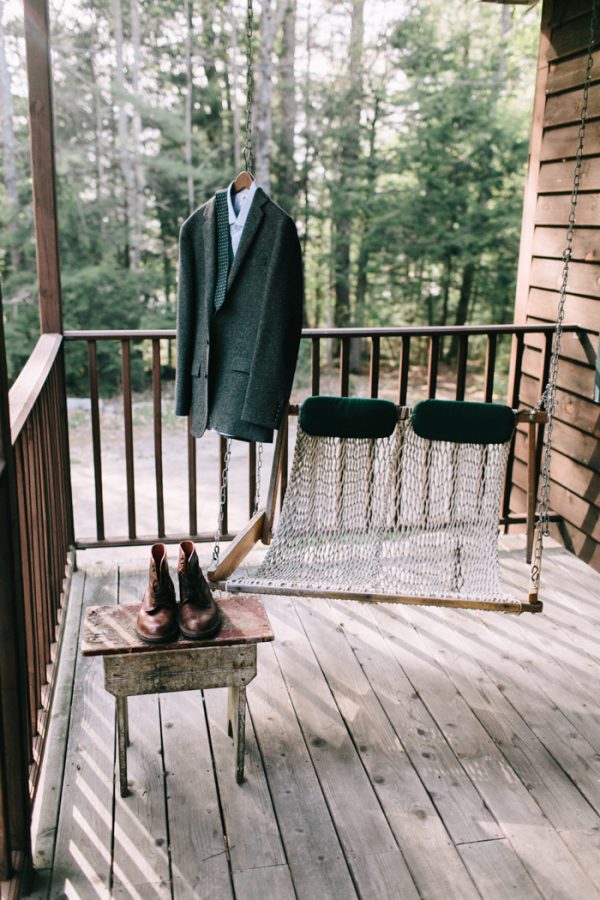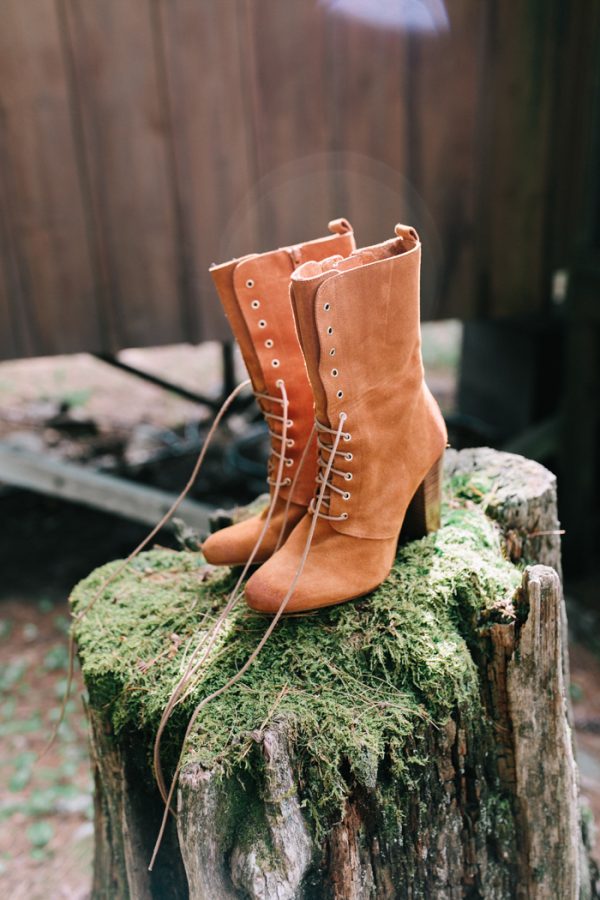 SHOP THIS LOOK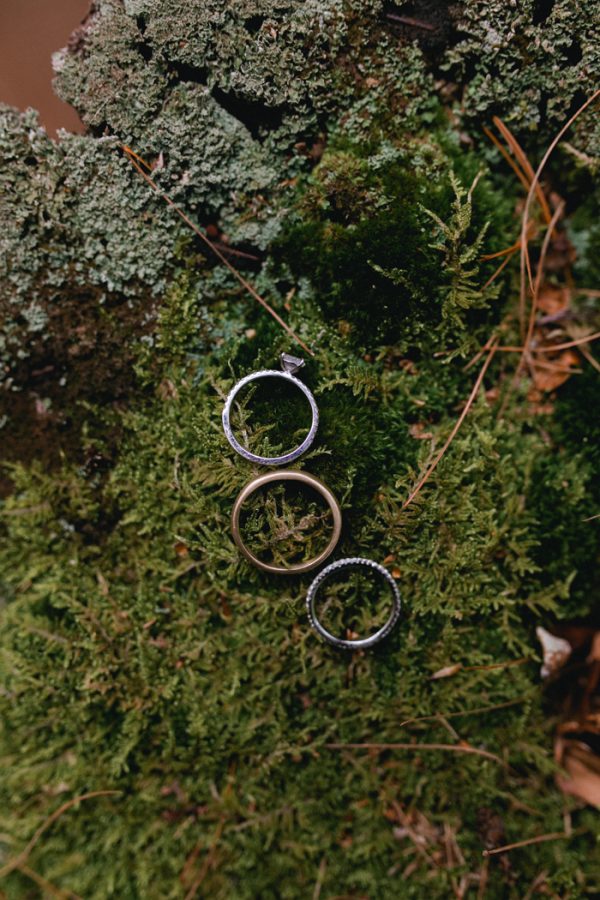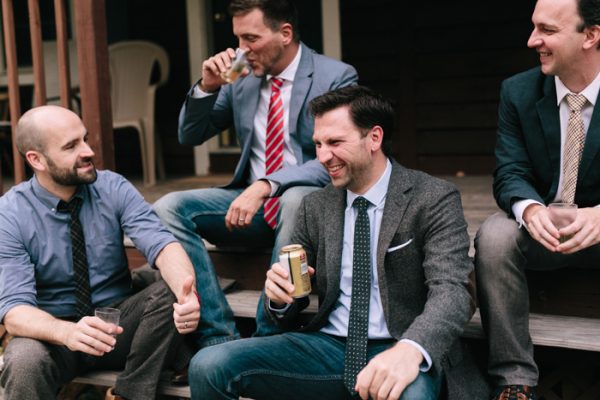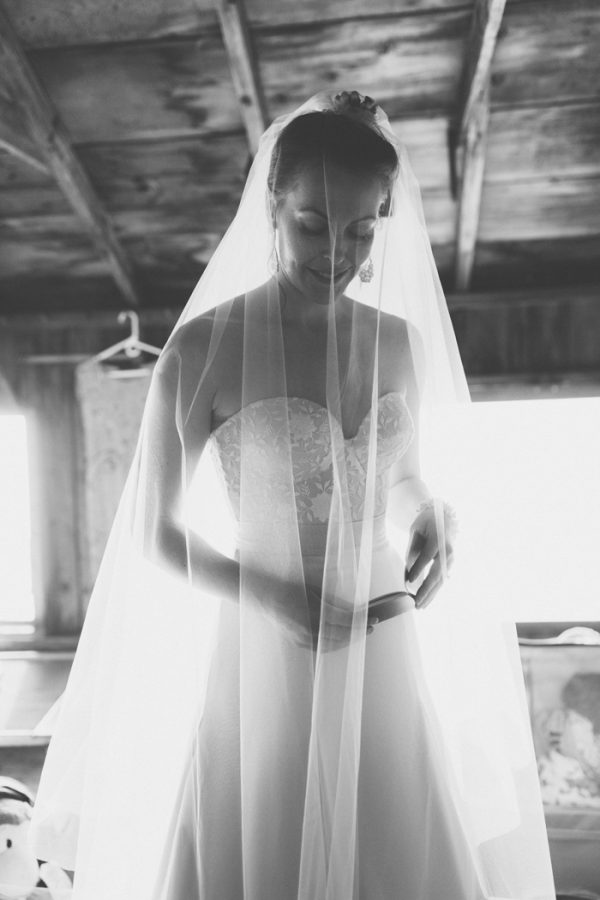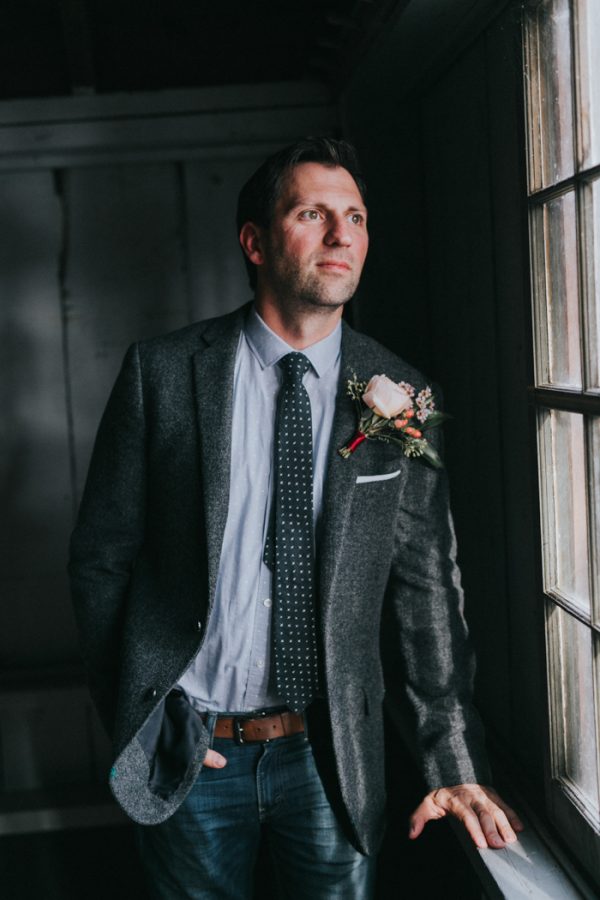 We chose the bride's childhood summer camp as our venue for so many reasons. It held a special place in her and her family's heart, yes, but it also sounded like the perfect location as soon as the groom heard it (in fact, he was more certain about it being the "right" place than she was at first).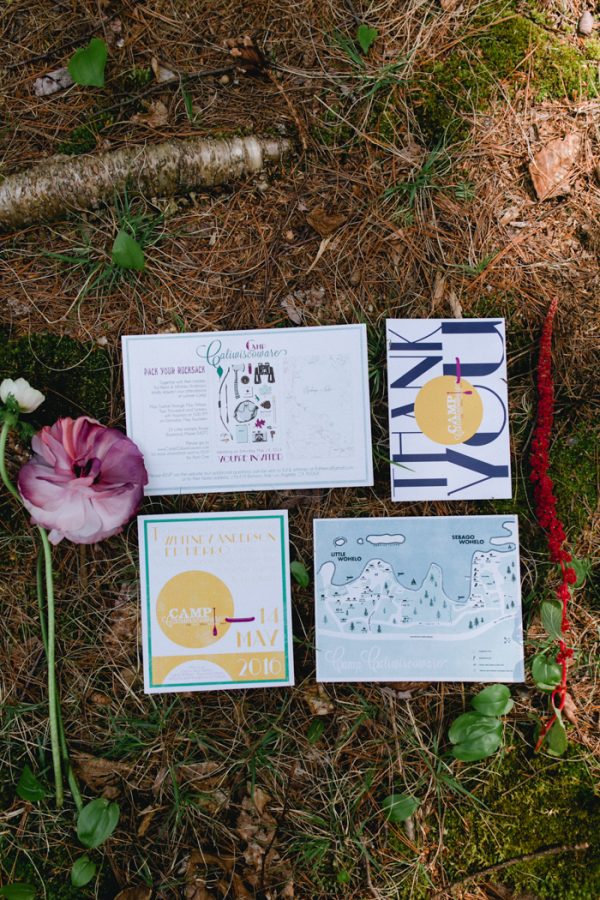 Camp itself symbolized a lot of what we treasure in life and what we had hoped for our wedding weekend: fun and games, nature, exploration, and an intense sense of community that would leave our guests with closer relationships to each other than they might have formed in a more traditional setting. In addition, it wasn't in the bride or groom's hometown, nor in the city they currently live in, yet it seemed to encapsulate the essence of all three of those cities in various ways. Plus, we got to have a field day, a talent show, a morning dip, and all kinds of crazy events that made our weekend all the more special.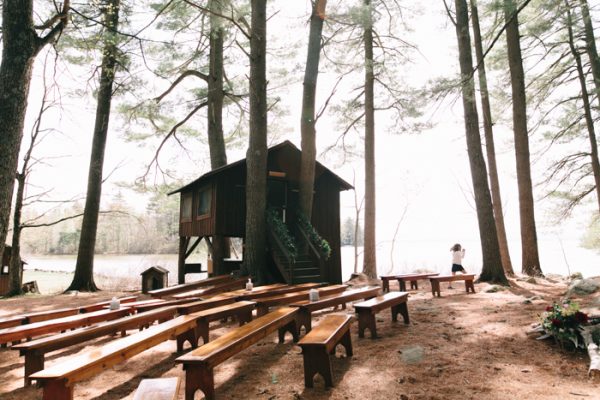 The whole weekend's events were planned and supplied by the bride and groom. The bride's father took guests on sunset sails, the groom planned a field day, MC'd a talent show and created a DIY scavenger hunt for the guests, the bride provided a DIY craft house with instructions for making flower crowns and boutineers, among other things, and the bride's parents led yoga on the lawn in the mornings before breakfast. We even hand-sewed felt patches in the months leading up to the event and held a proper camp award ceremony at the final breakfast where we handed them out!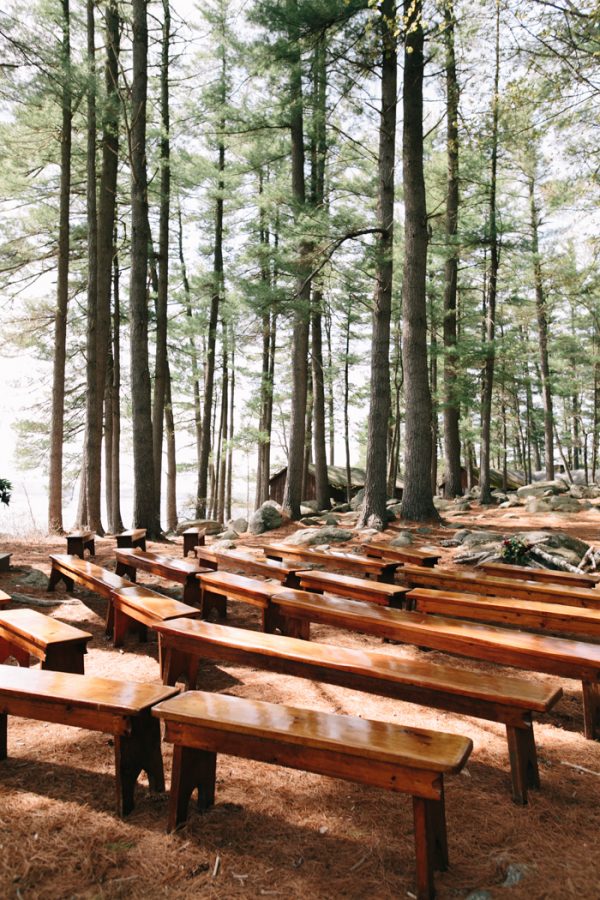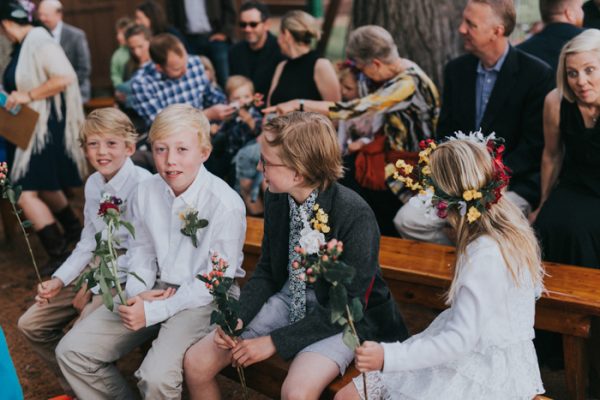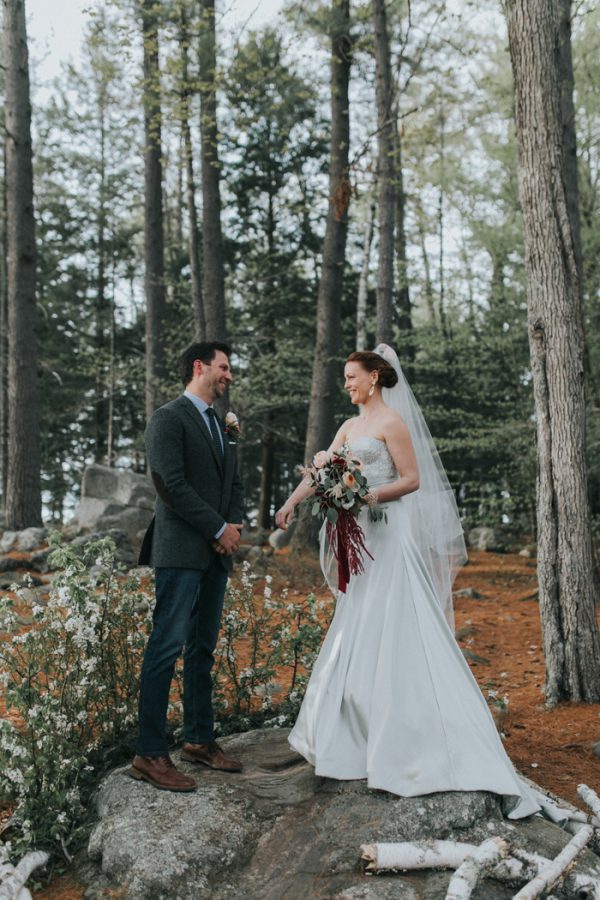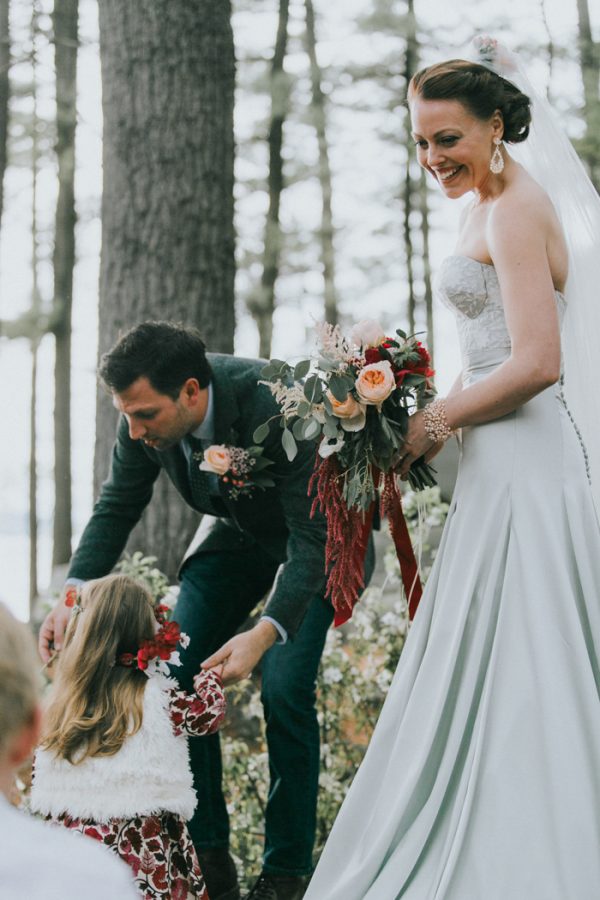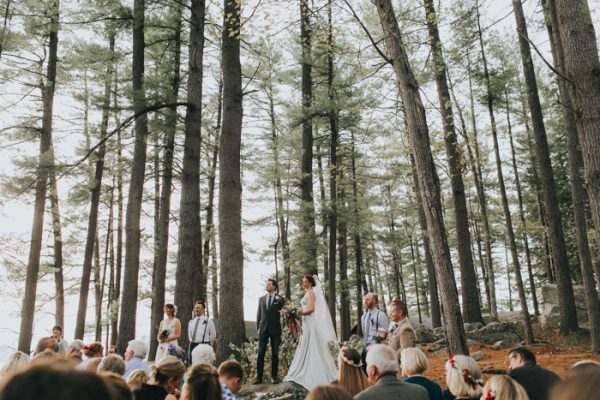 Our dear friends who officiated surprised us by holding "an intervention" early in the ceremony to prevent our first fight, which they claimed would happen that evening when we would inevitably argue over who was the luckier person. To preemptively convince us it was a tie, they asked if any of our friends would like to stand up and articulate the things about us each that they love. It had been planned, of course, but our friends played it perfectly, each pretending they were getting up to speak impromptu. In fact, they faked the spontaneity so well that other guests joined in on the spot and stood to speak, completely unplanned! It was absolutely overwhelming, hilariously funny and tear-inducing.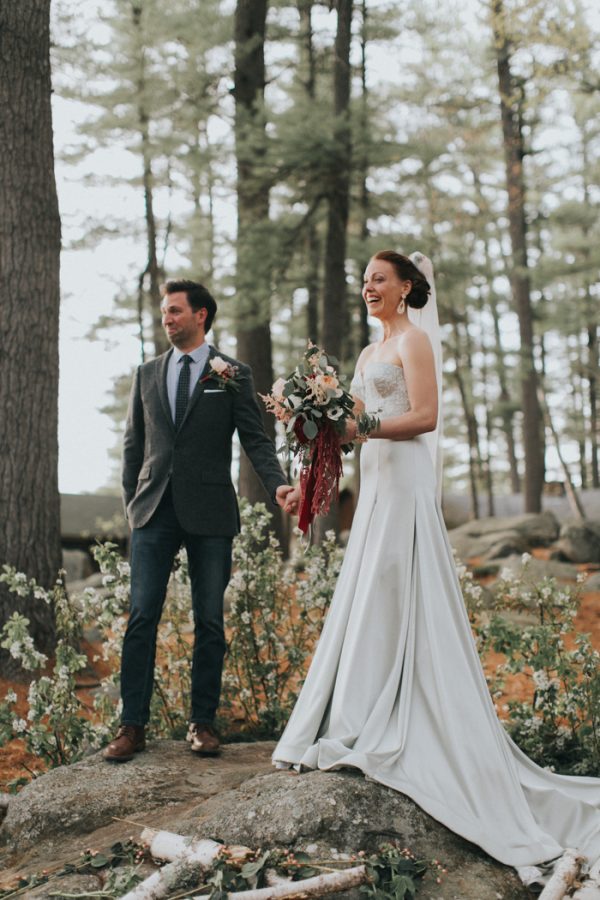 Our final vows were led by the entire congregation in unison as they read off vow cards designed by the bride.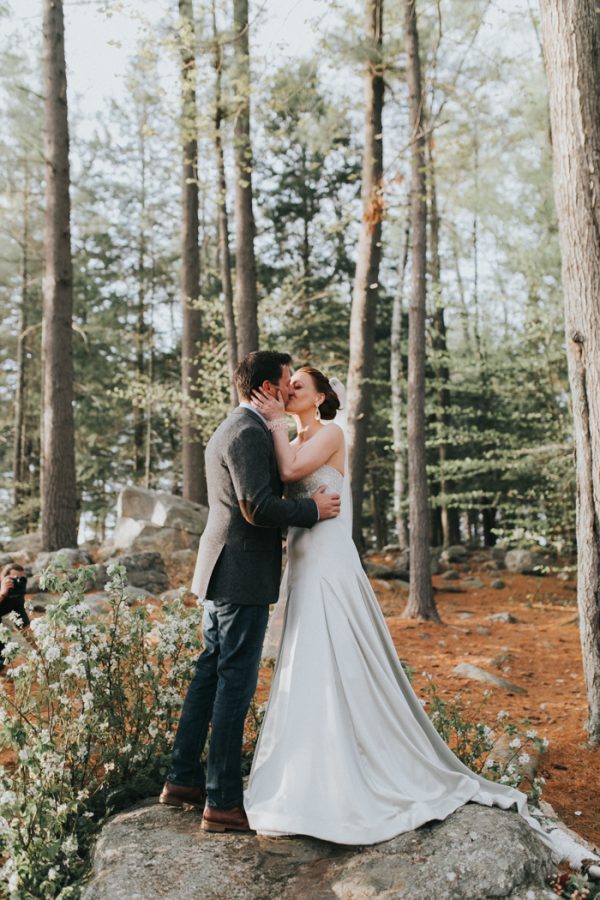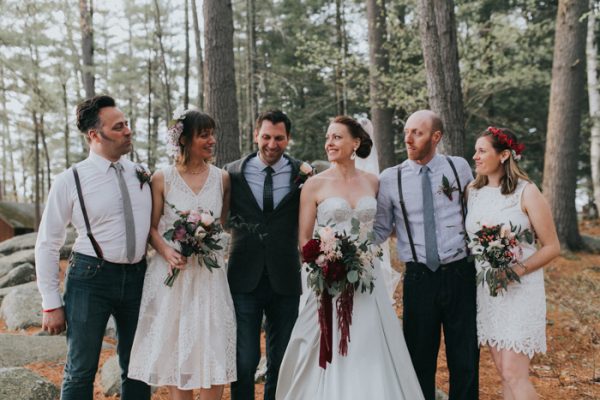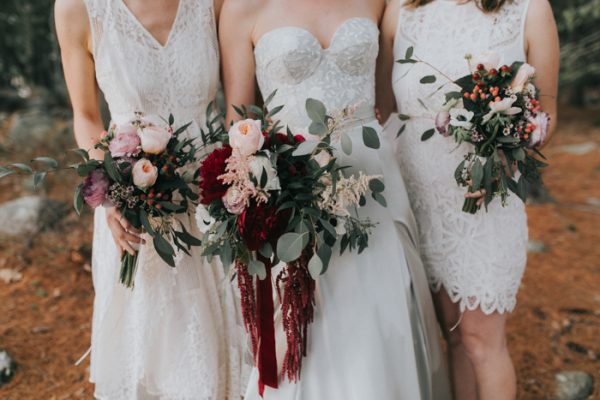 The biggest undertaking was most likely the dress. After a mishap with an impulse sample sale purchase, the bride decided to make her own wedding dress (though she had never sewn before — we know… this is totally insane). With the help of a friend's sewing machine and a ton of Project Runway and YouTube videos, she managed to drape an original design in muslin then use that pattern to cut and sew the final pale green gown. She even tracked down a lace she had fallen in love with used by a New York designer and had it imported from the UK for the bodice. And she finished the interior hem of the skirt using the crocheted lace from her mother's wedding dress. In the end, the gown wasn't perfectly made, but it was "perfect" nonetheless.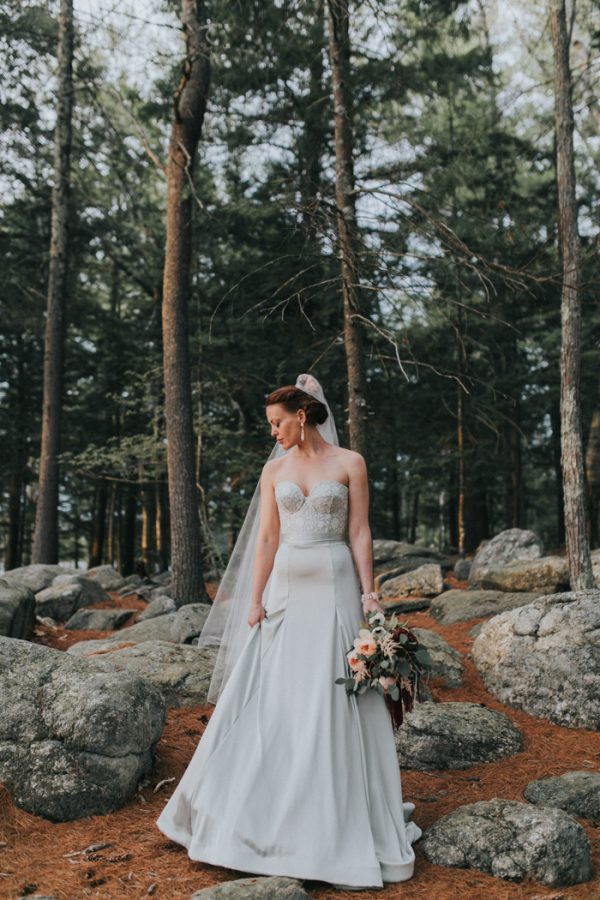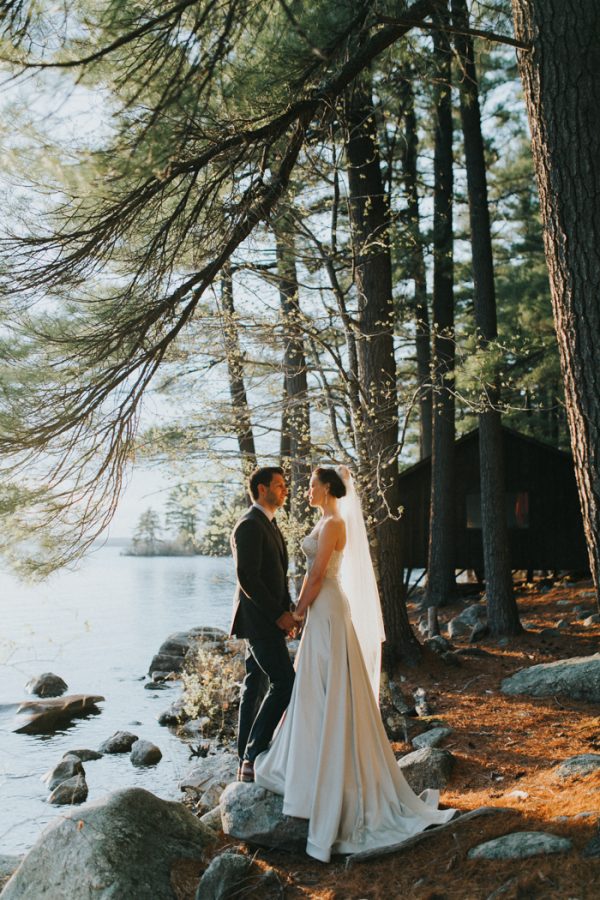 We would advise that the experience of PLANNING the wedding is equally important to the actual experience of the wedding day. Because a year of stress is not worth one day, no matter how special. So in addition to discussing what you want your big day to feel like, take a moment to discuss what you want the planning process to feel like and then do your best to check in with each other along the way to be sure you are honoring those goals.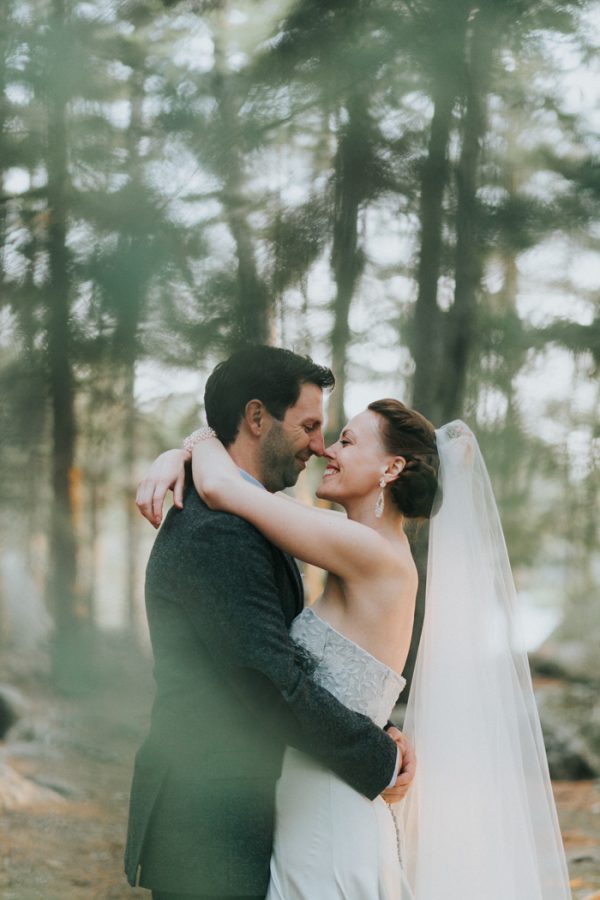 The other bit of advice we'd offer is something every couple has heard but nevertheless is worth repeating: Don't sweat the small stuff. Plan your day but know that it just won't be what you expect. Truly. It just won't. Mistakes will happen, things will be forgotten, but beautiful surprises will also surface. That's life, that's marriage, and that will also be your wedding day.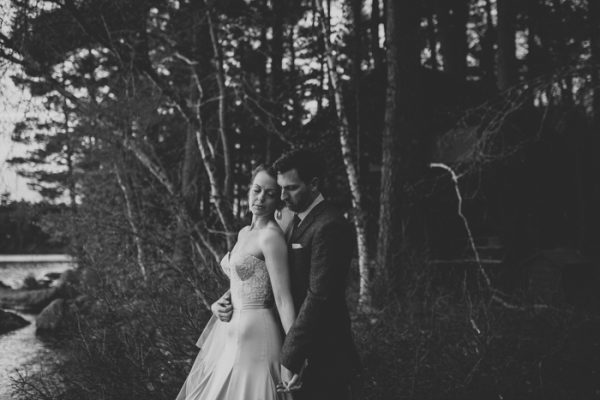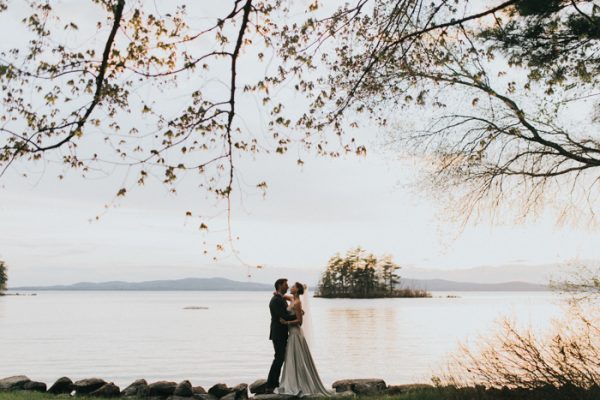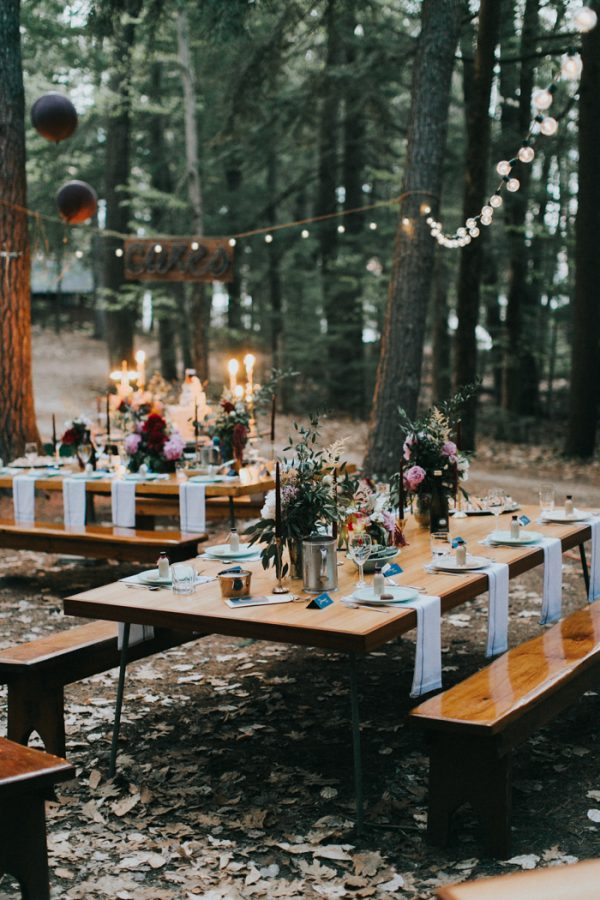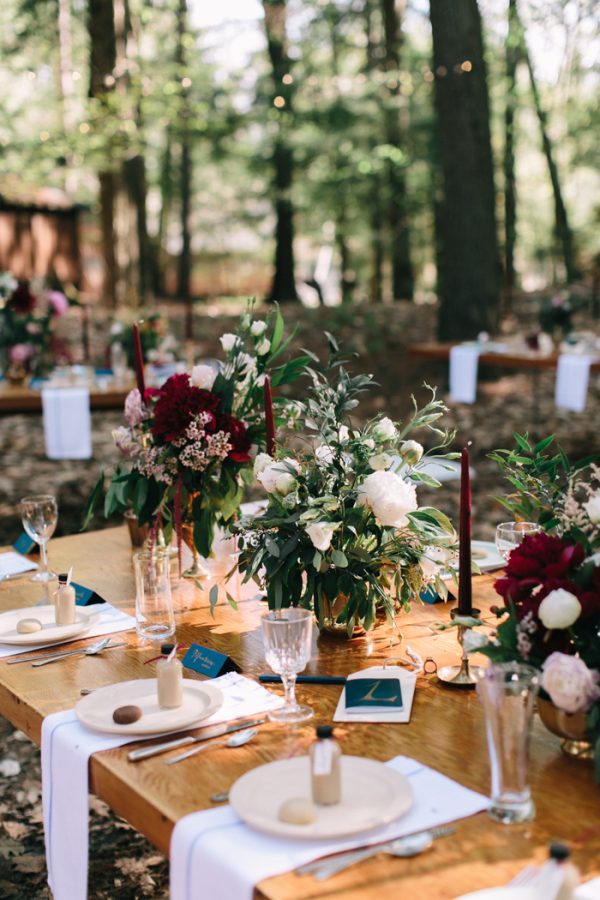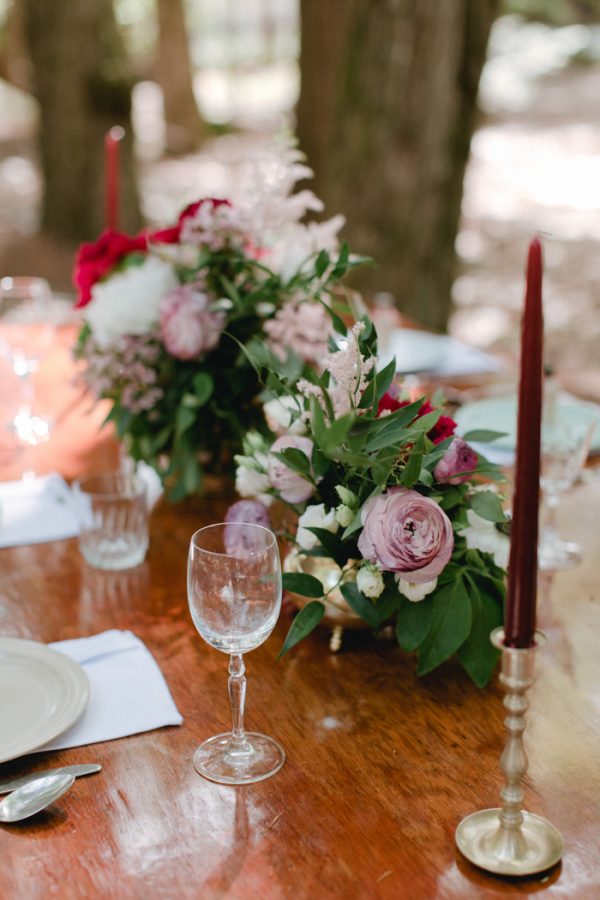 The brass candlesticks and vases which decorated the tables were all collected by the bride's family from thrift stores all over the country in the year up the wedding.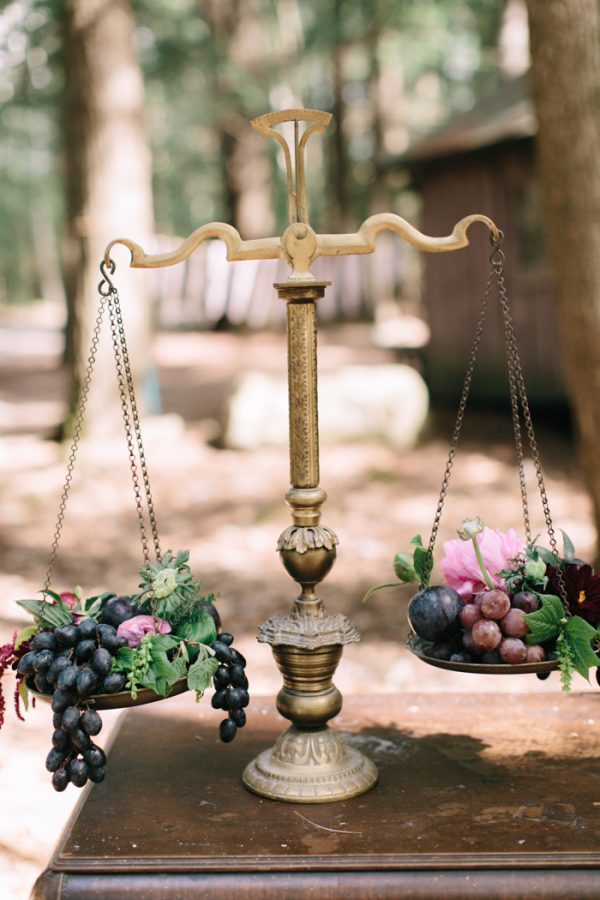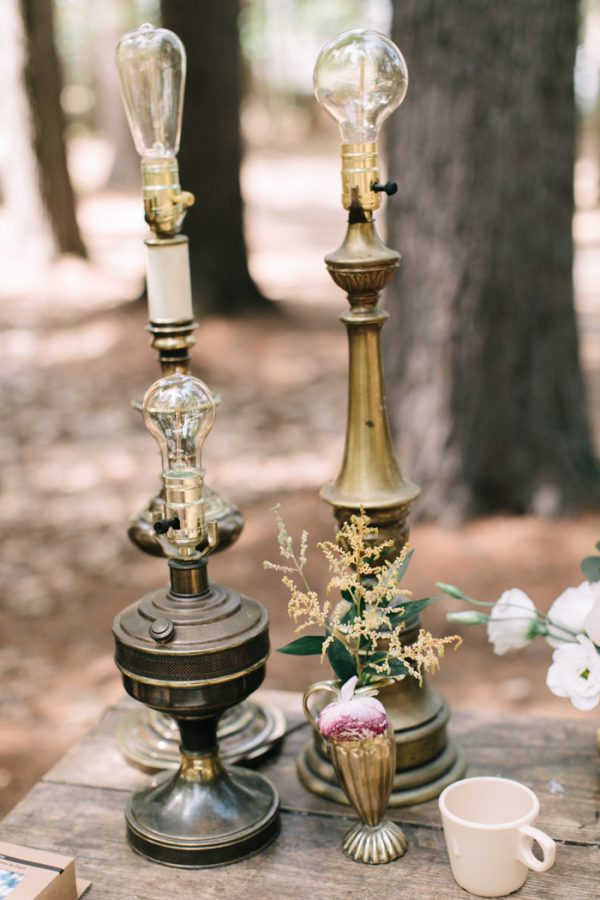 The string on the "Cake" sign was wound by guests in the craft house (and the sign now hangs in our living room).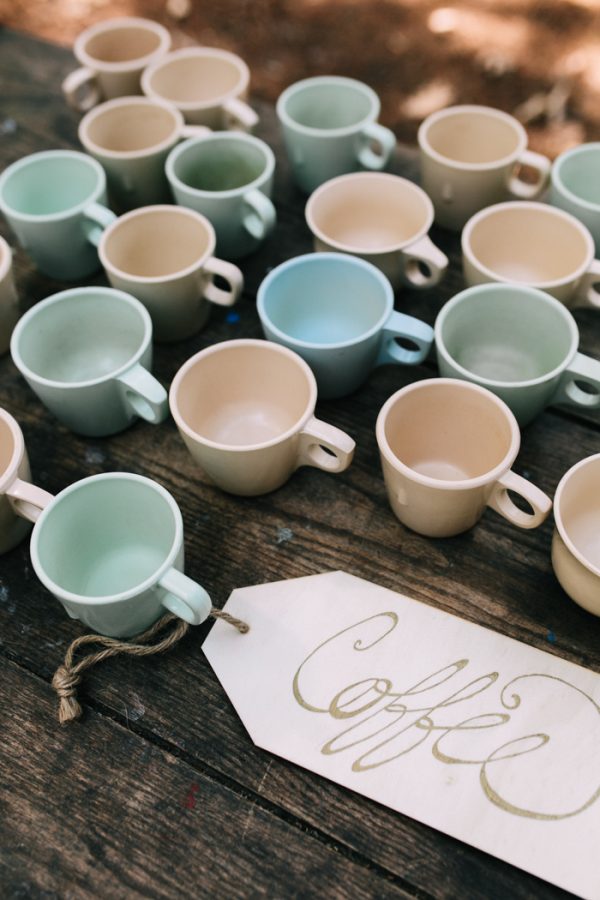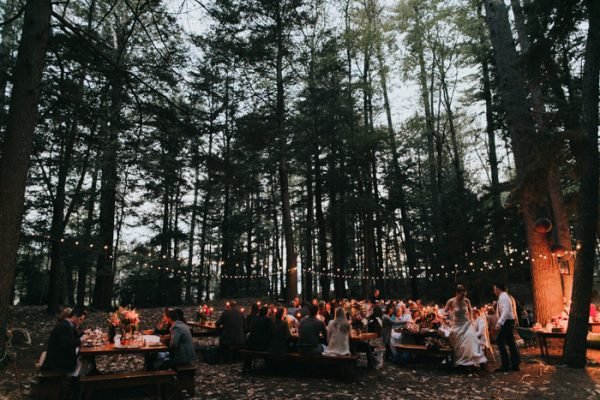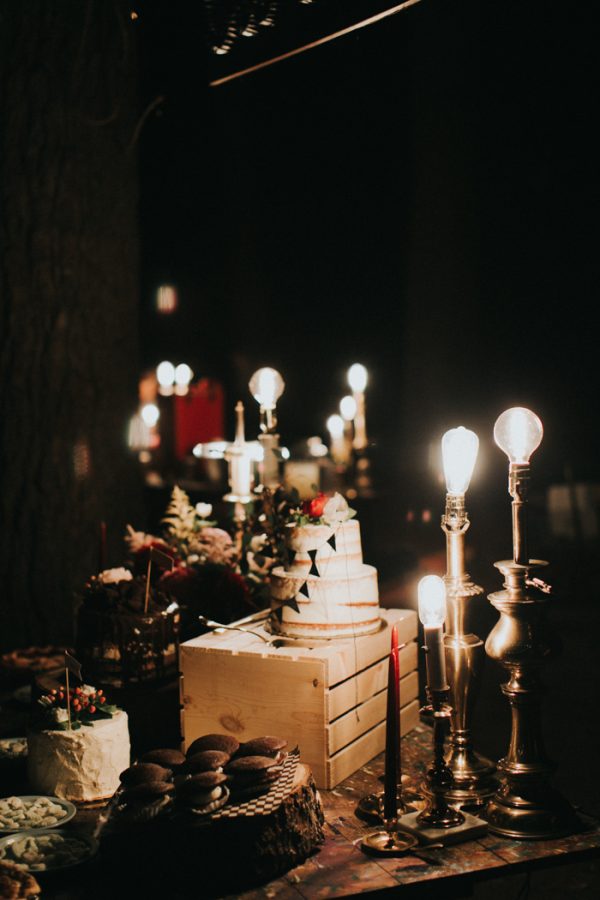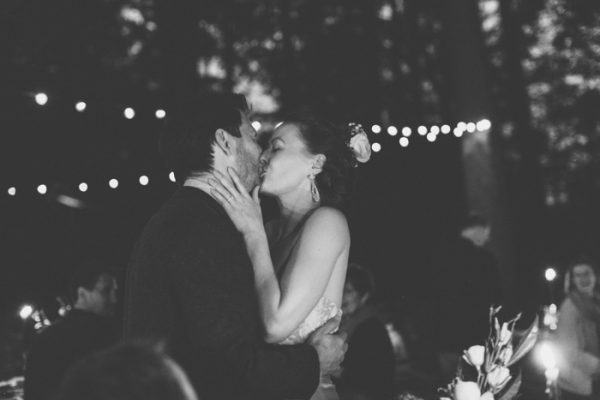 Congratulations to Whitney and Ed, and a special thanks to Junebug member Emily Delamater Photography for sharing their wedding with us. Love this wedding's summer camp vibes? Then you've got to check out this heartfelt DIY wedding at Camp Winnebago YMCA!

*This post contains affiliate links, which means we might make a small commission if you end up purchasing a product from one of our sponsors! Thanks for your support!