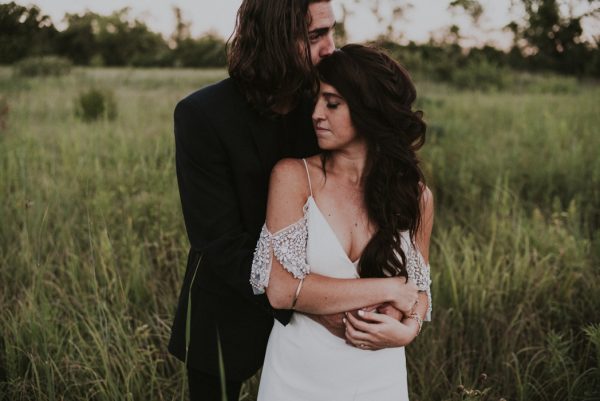 Sara and Corey considered having a small, intimate wedding, but when it came down to it, they knew being surrounded by all of their family and friends while they said "I do" was the way to go. The couple chose Illinois venue Camp Winnebago YMCA for its cool woodland vibes, intimate ceremony space, and gorgeous outdoor deck for their guests to dance on under the stars. Between Sara's effortlessly glam Rue de Seine gown and fishtail side braid and Corey's cool all-black rock star groom look, we can't get enough of this couple's wedding day style! Hinterland Stills captured every moment of Sara and Corey's day, including some incredibly spiritual shots during their forest ceremony.
The Couple:
Sara and Corey
The Wedding:
Camp Winnebago YMCA, Rockford, Illinois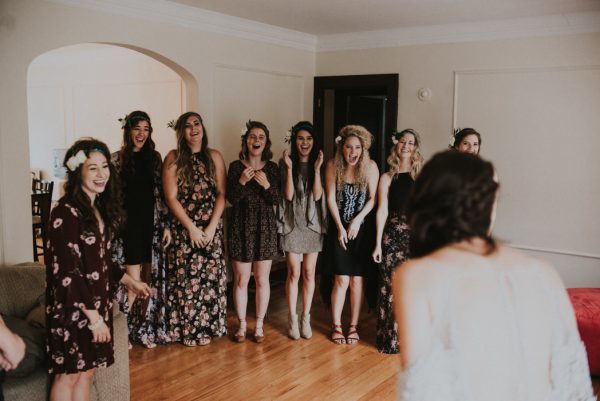 My dress is an incredible story within itself, I wanted a Rue de Seine dress with all of my heart but knew that there was no way I could afford one. Turns out I found mine at a little boutique in Chicago Il left over from a trunk show.. It was a little big but I knew I couldn't pass it up! The moment the seamstress pulled it back on me to show where she would alter it I teared up all over again. It was exactly the boho princess etherial look I was going for!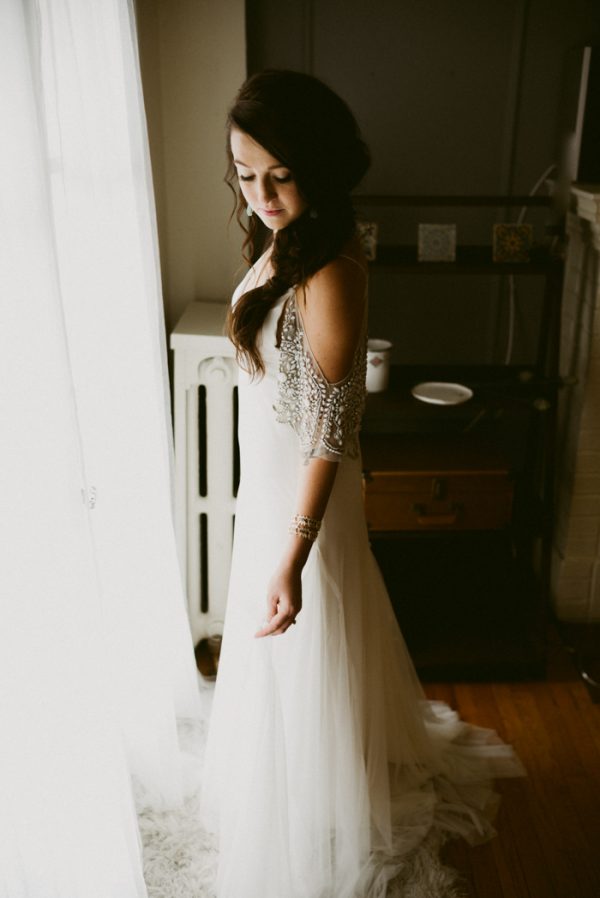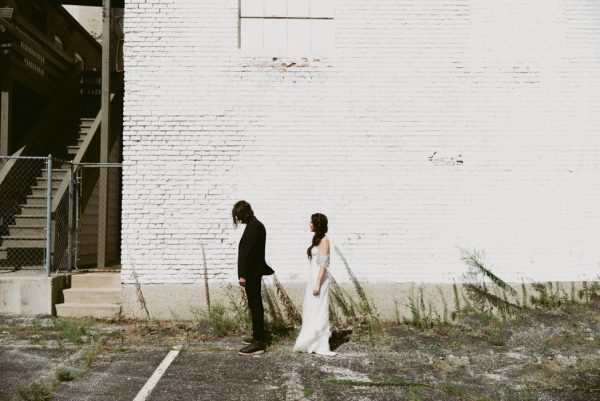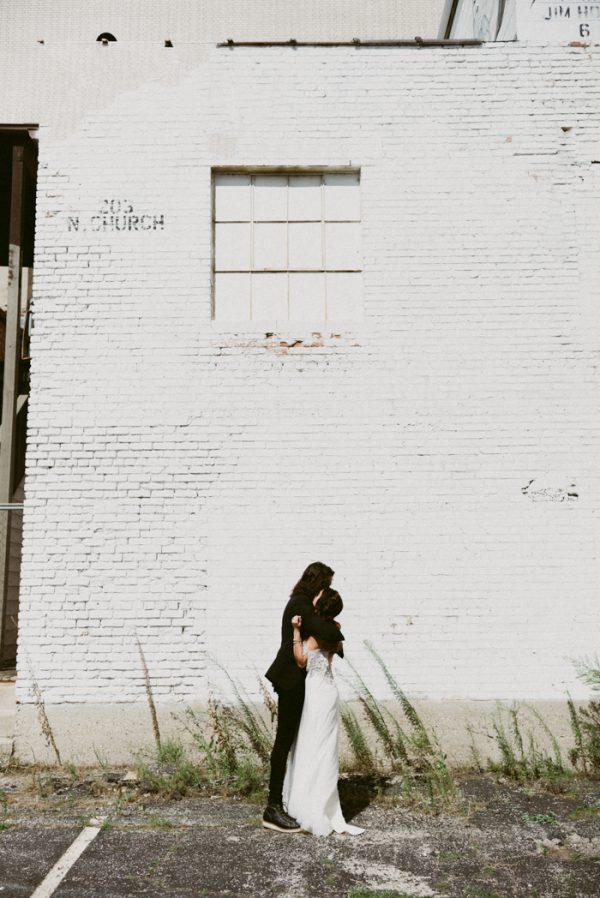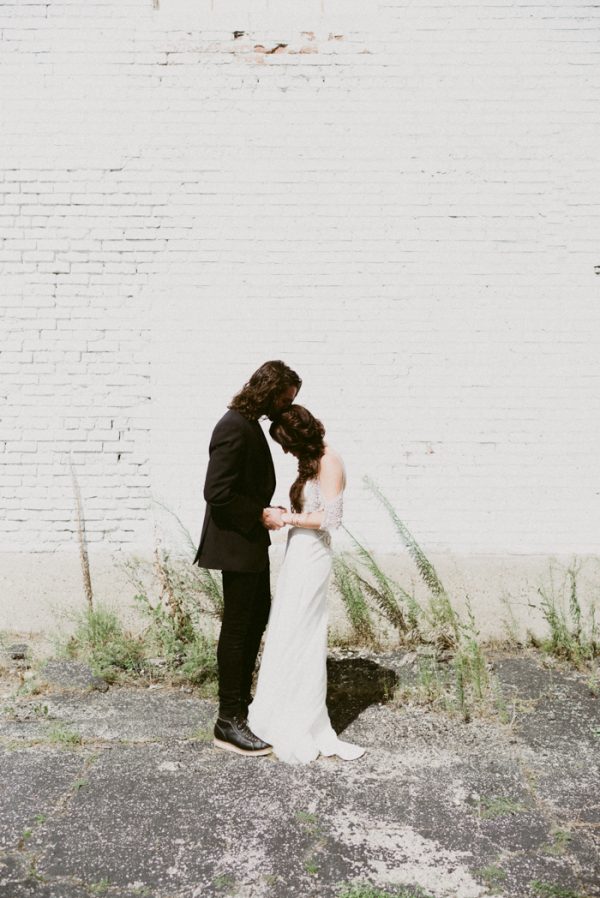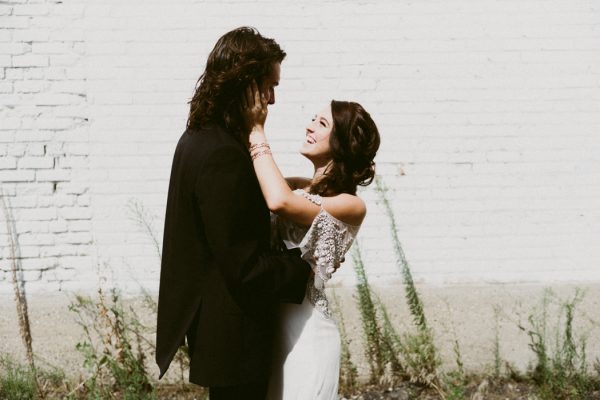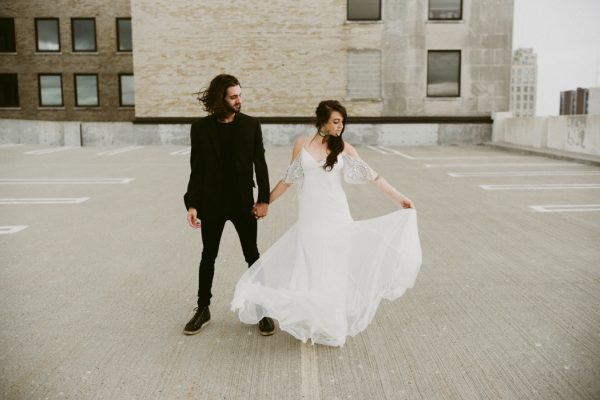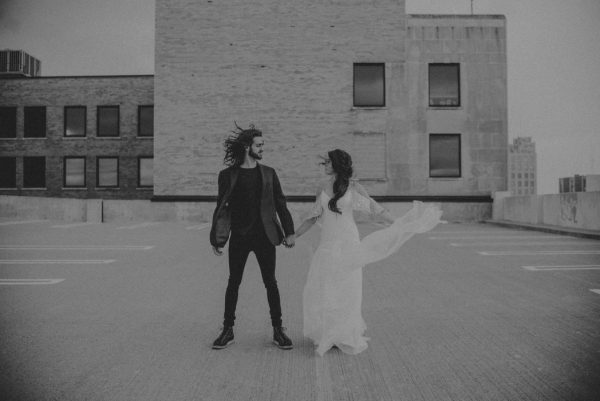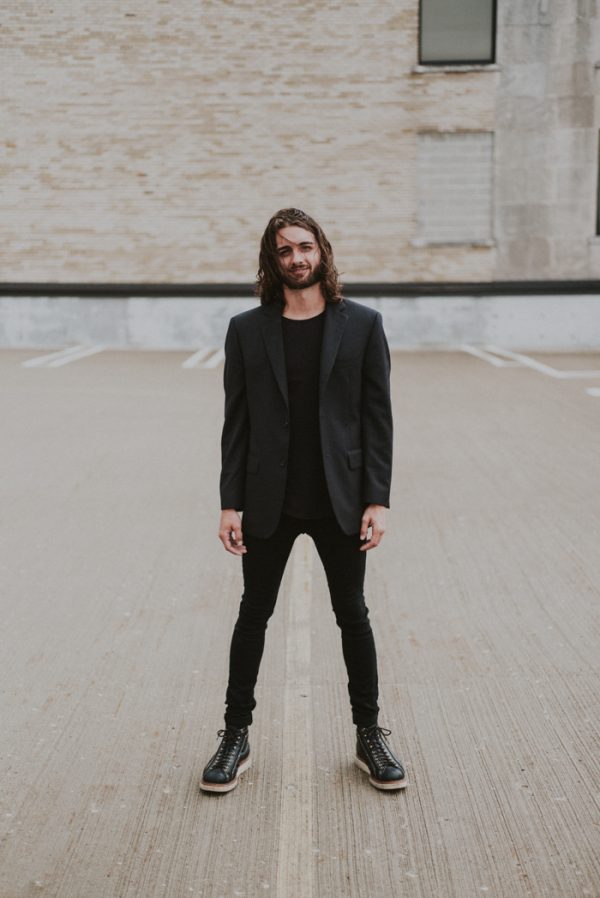 My incredible friend Jenny is a hair goddess, really just a goddess in general! She came to me with several ideas for my hair and we ended up blending a few together to come up with a style that complimented both me and the dress. I have a LOT of hair but, the way she tamed it down I was so thankful that it lasted all day and wasn't in my face!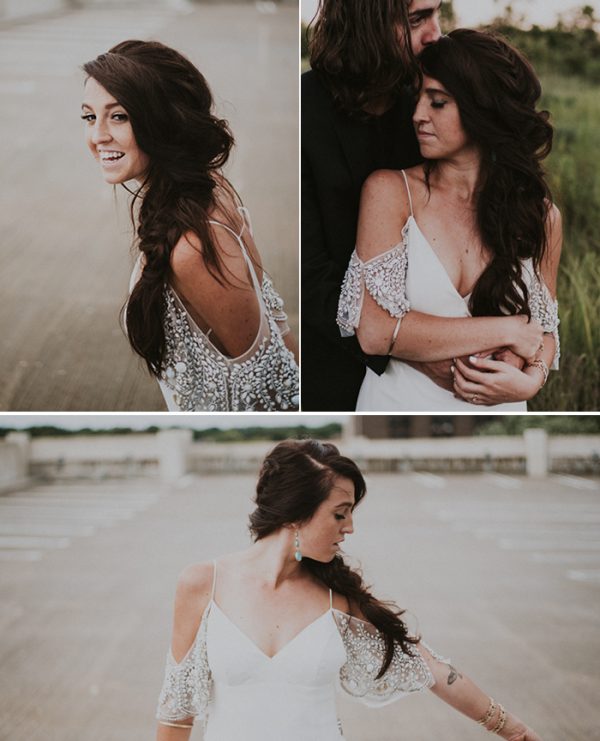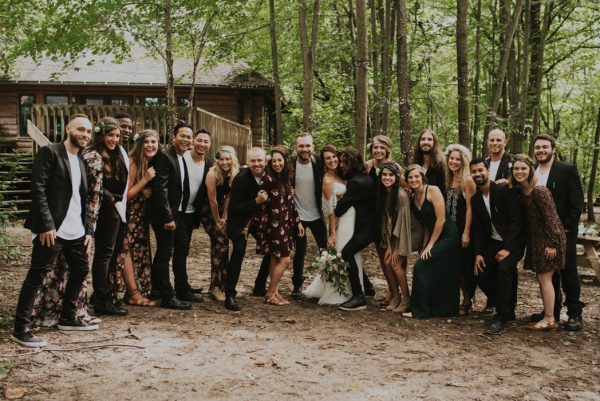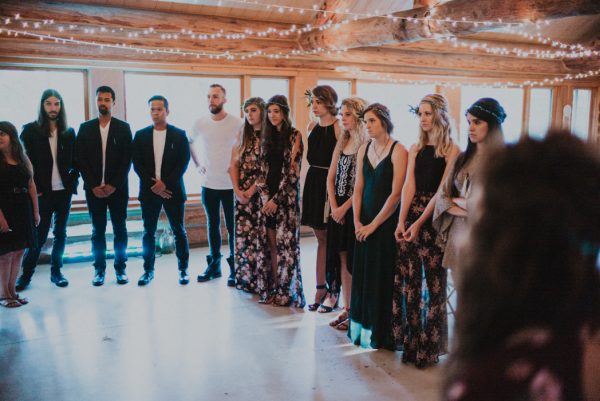 Our prayer was that the love of God would be tangible that day through us, the ceremony, even our bridal party. That everyone would experience that and leave feeling refreshed, like there was something different about what they just took part in. Causing curiosity to grow in them for who God is and what he could be to them!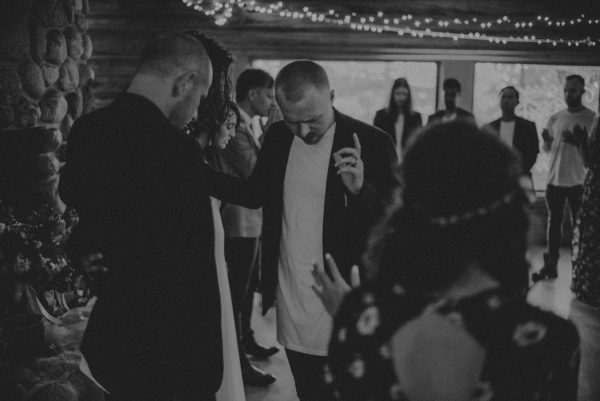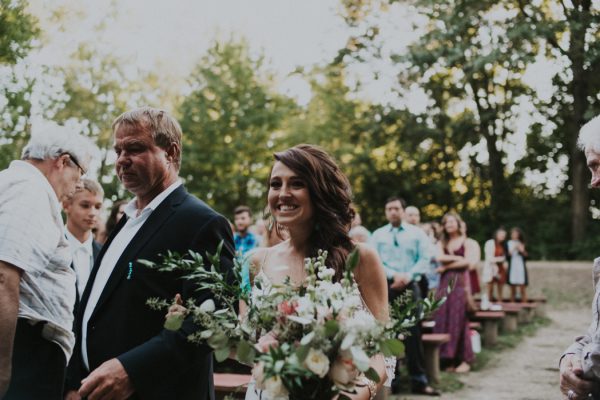 All I wanted was to get married in the forest! We looked at several different venues but the location, cost, and incredible ceremony + reception space of Camp Winnebago couldn't be beat. As soon as I saw the huge outside deck I couldn't help but picture all of my loved ones on it dancing under the night sky!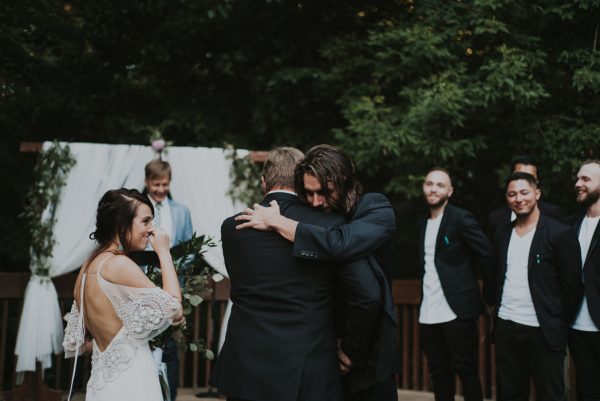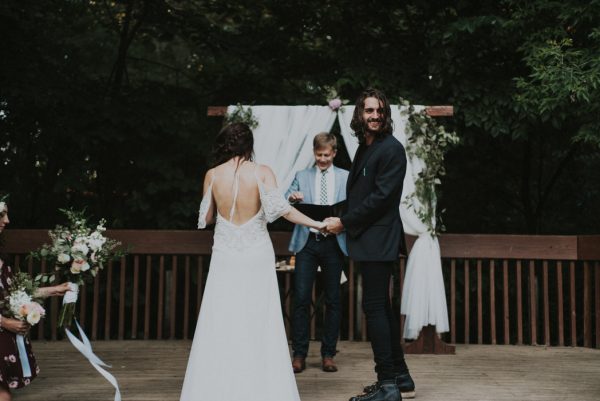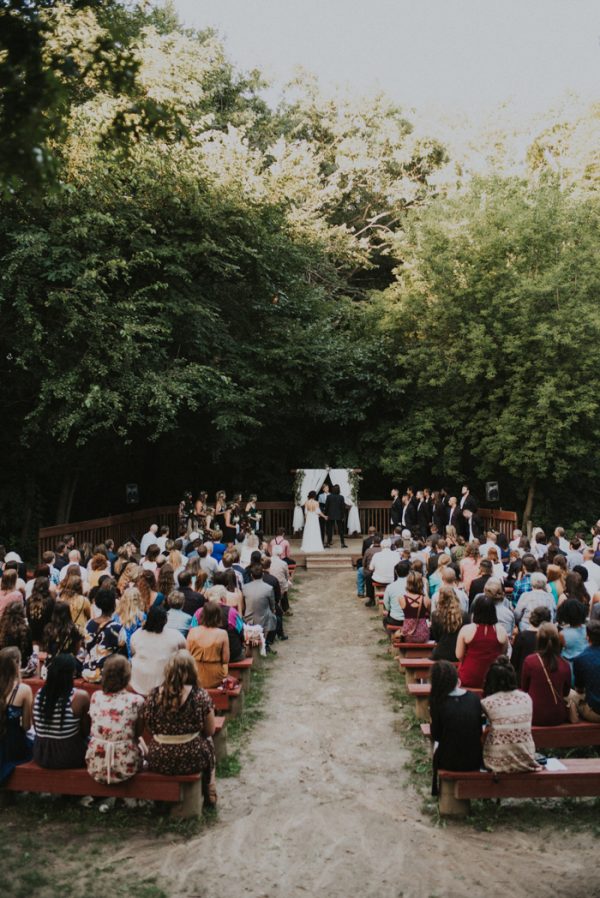 Our ceremony song choices were really close to our heart + represented different times in our relationship. Also, having our lead Pastor marry us was a HUGE blessing he did an incredible job making our ceremony fir Corey and I so well.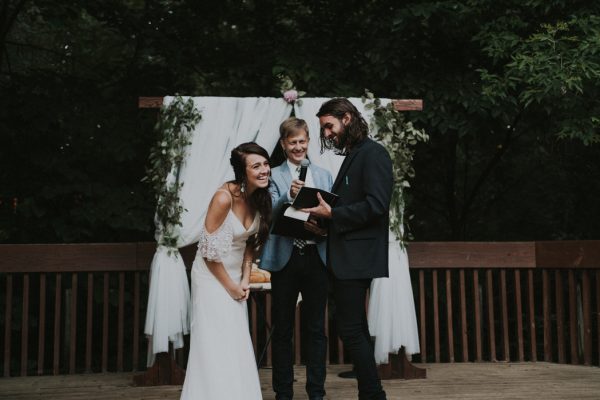 The entire day was incredibly memorable but, I think the moment that stands out to me the most was when our close family and friends were able to pray over us as a couple as we stepped into our marriage. I truly believe that the presence of God was there in that moment and that it not only touched Corey + I's heart but everyone who was there as well.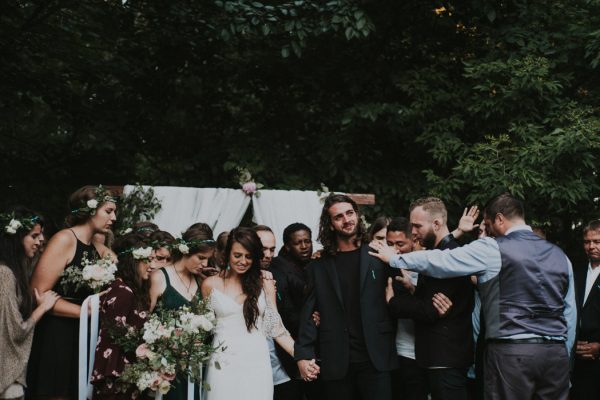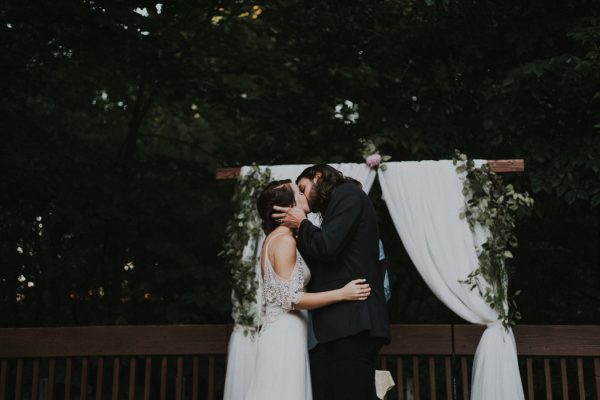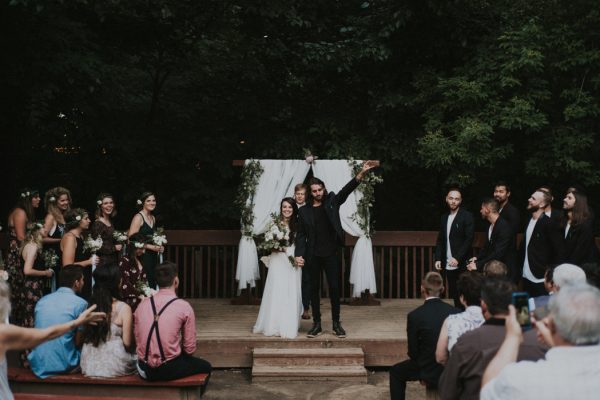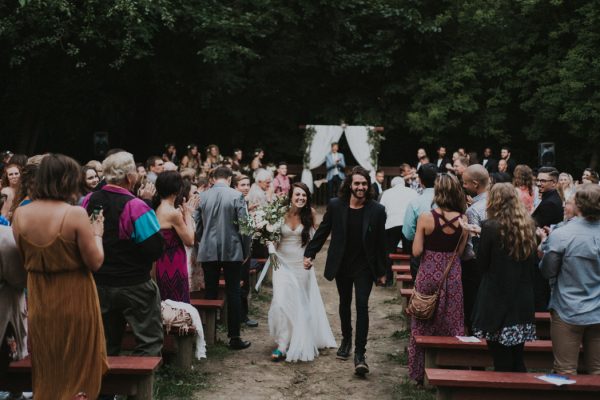 Our photographer Kyle is one of the most incredible people we have ever met. He did a great job just letting us be us! Letting our love shine through just from us being natural together not posed situations. We couldn't be more thankful to him for all of his incredible photos and talent he truly captured our day perfectly. We would choose him a thousand times over! He has became a great friend through this whole process!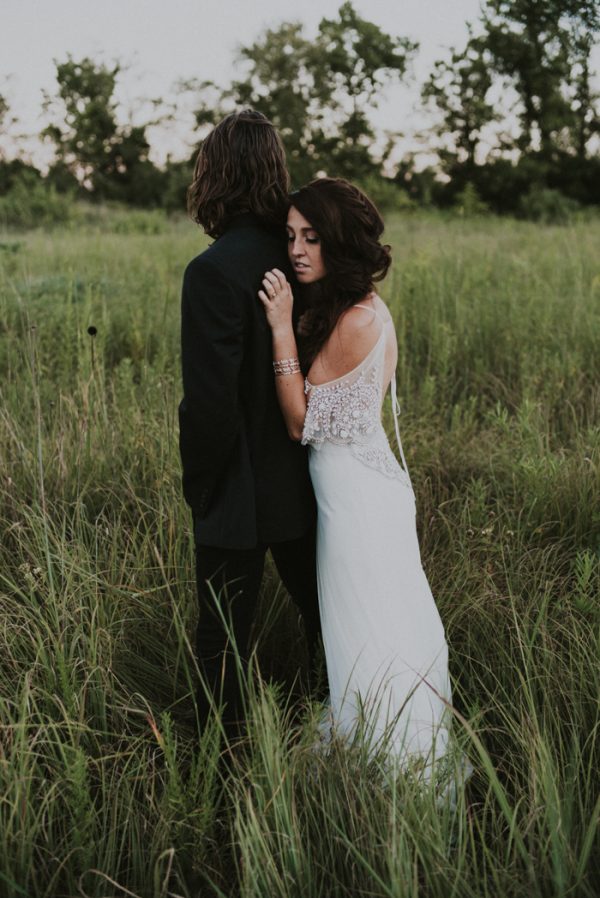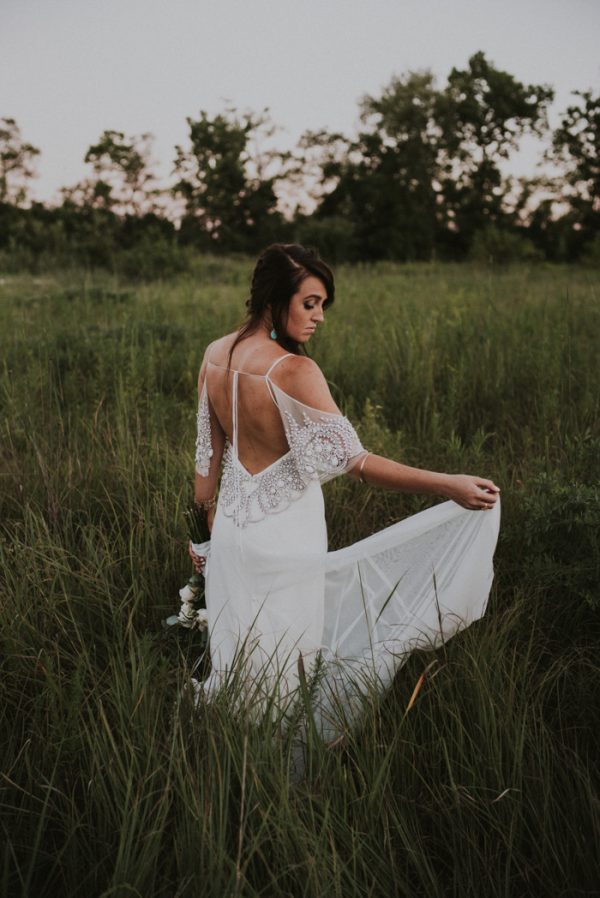 Don't over complicate it. Keep the main thing the main thing. To set in your mind a goal for your day and stick to it is so important. If not you get swept up into what everyone else is doing + how your day wont "measure up", how it doesn't look like Pinterest! Getting stressed and worried about things happens it's inevitable when planning a wedding but, make a promise to yourself that when you look back on that season that the good will outweigh the bad. Soak up every single moment. It will be gone before you know it!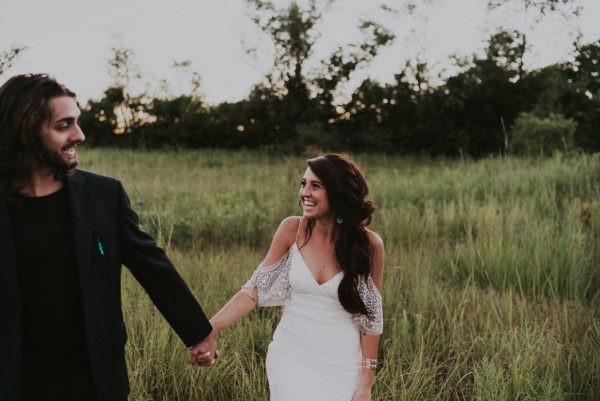 The most important part was definitely creating an environment where ALL of our friends and family could come together together and have an awesome time. We really thought about keeping the day small and intimate but, at the end of the day we knew we both wanted for all of our people to be there!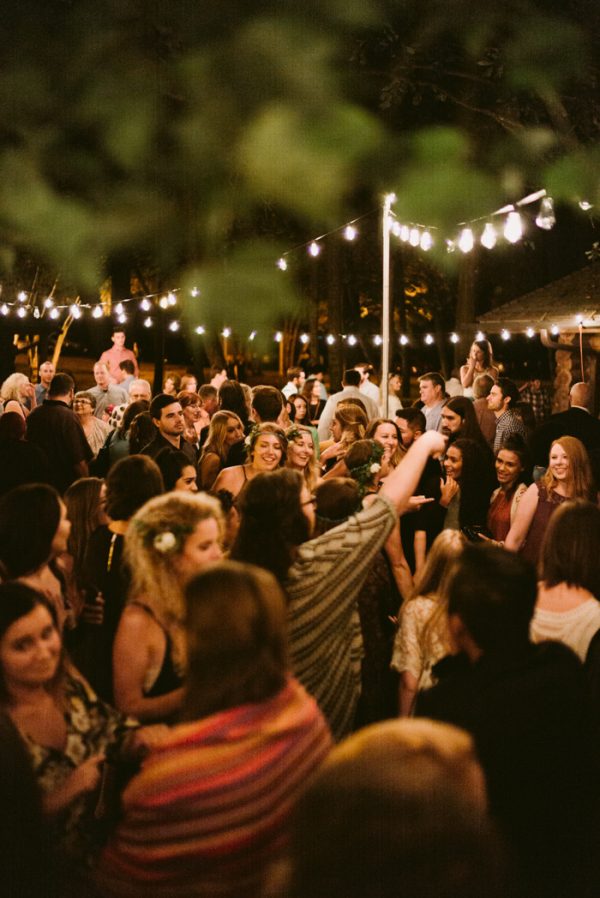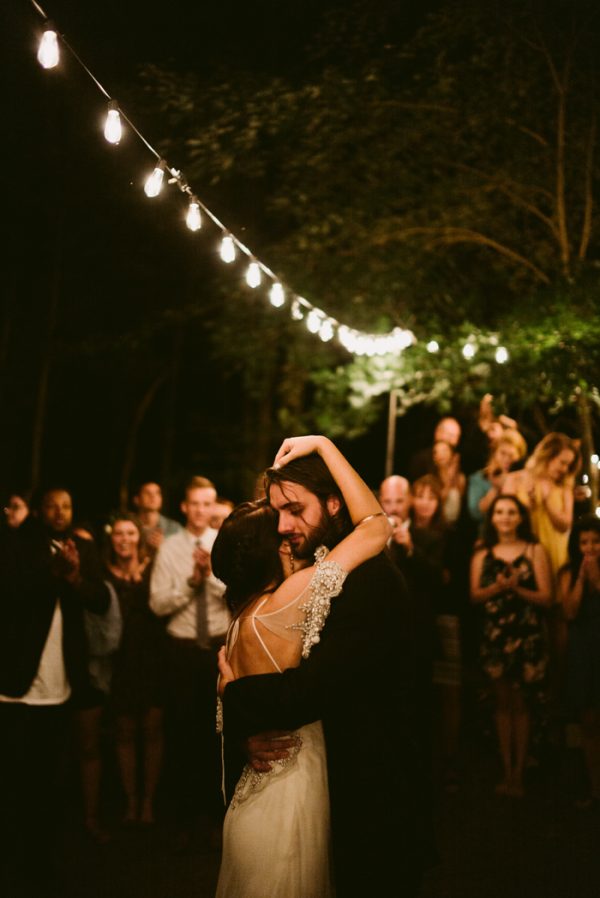 Processional – Rule Live by Hillsong United
Recessional – I Believe In A Thing Called Love by Branches
First Dance – L-O-V-E by Nat King Cole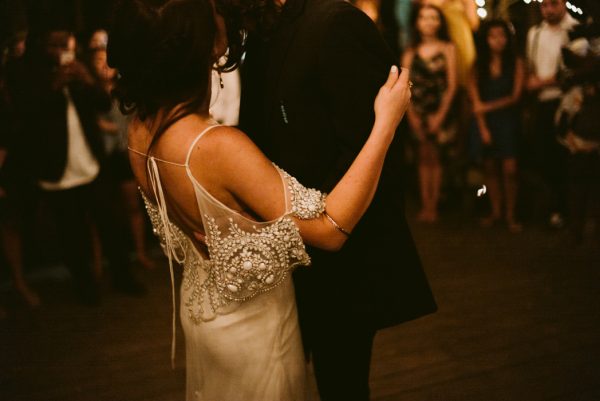 I didn't really have a set palette of wedding colors. I'm a total free spirit and hate having to work within a box. When picking decor items, bridesmaids dresses, even our cake everything had an similarity but nothing was exactly the same. We tried to keep the colors within dark jewel tones, black and gold. Also, my favorite stone is a turquoise so we used that a lot as well!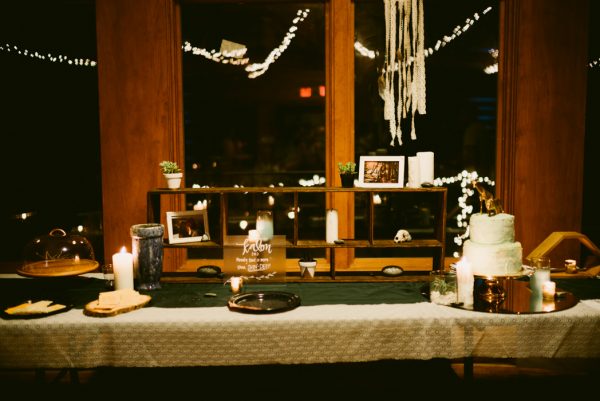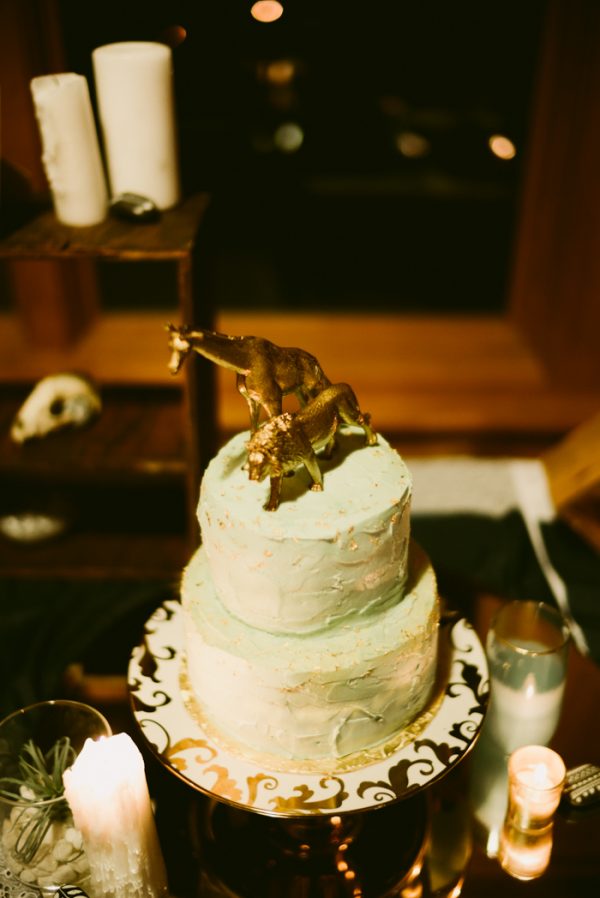 The only surprise was that there was no surprises. I can truly describe my wedding day as one of the most peaceful perfect days of my entire life. And as a bride, I know that that is rare! Nothing went wrong, everything was so slow and gave me so much time to process and really soak in every moment of that day!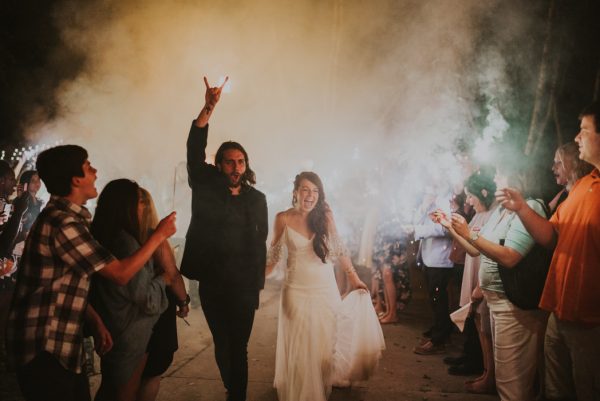 Congratulations to Sara and Corey, and a huge thanks to Junebug member Hinterland Stills for sharing their wedding with us. Love this couple's wedding's campground vibes? Then you've got to see this black and white Muskoka wedding at Camp Mini-Yo-We!