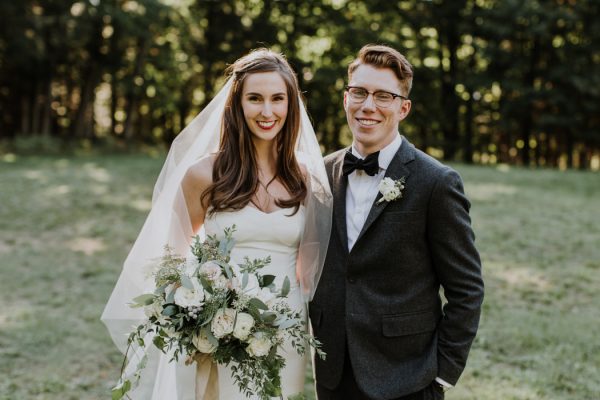 Danielle and Tyrone grew up attending Camp Mini-Yo-We together, so it felt totally natural for them to say "I do" on the camp's scenic waterfront grounds! The couple's black and white color palette lent a sophisticated flair to both of their playful, outdoorsy Muskoka wedding venues. We love how Danielle and Tyrone chose modern rustic-inspired décor, perfectly classic florals by Dandie Andie Floral Designs, and fabulous bride and groom outfits to complement their own timelessly modern styles. Eleanor Dobbins Photography captured every moment of the couple's day, including their super sweet camp-inspired reception décor!
The Couple:
Danielle and Tyrone
The Wedding:
Camp Mini-Yo-We & Port Sydney Community Hall, Ontario, Canada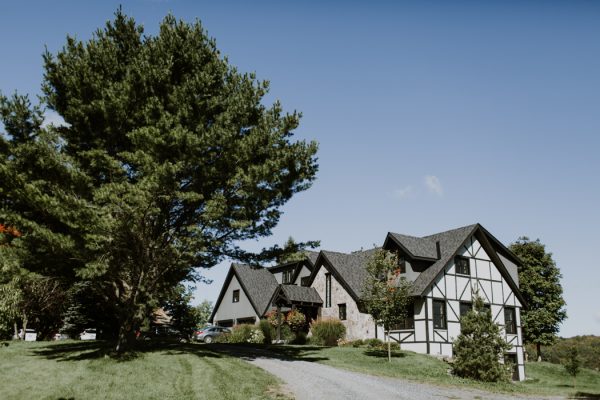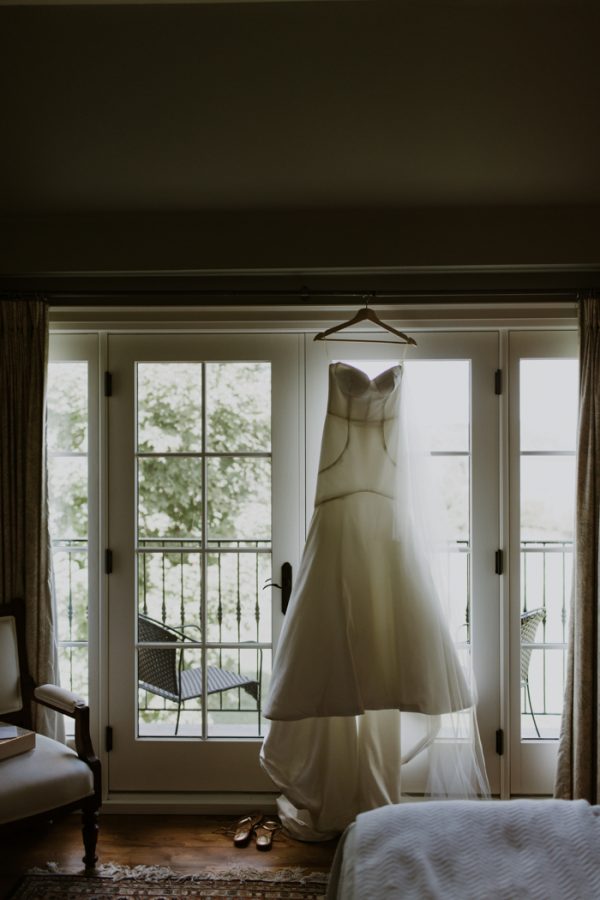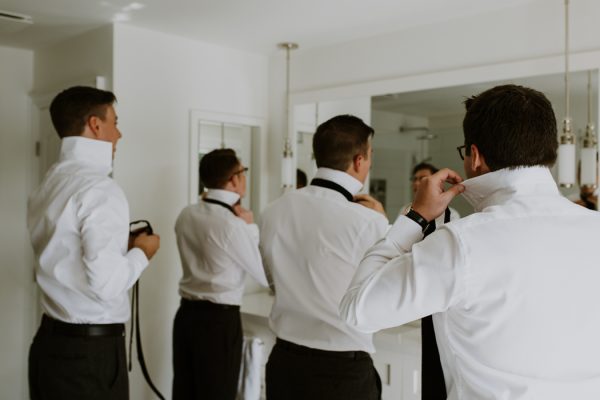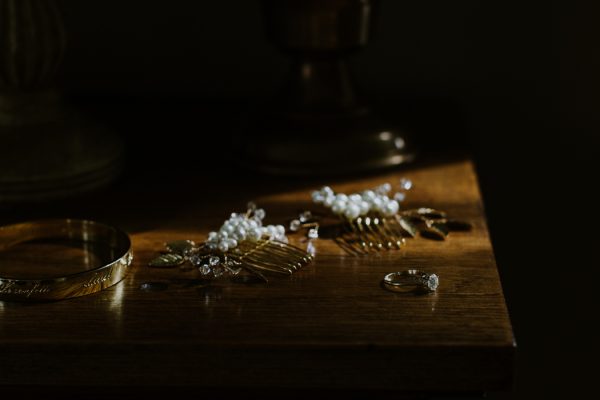 We exchanged cards, and I gave Tyrone a beautiful black leather watch by FarmFresh. He gifted me with diamond earrings. They are both items from our wedding day we will treasure for years to come.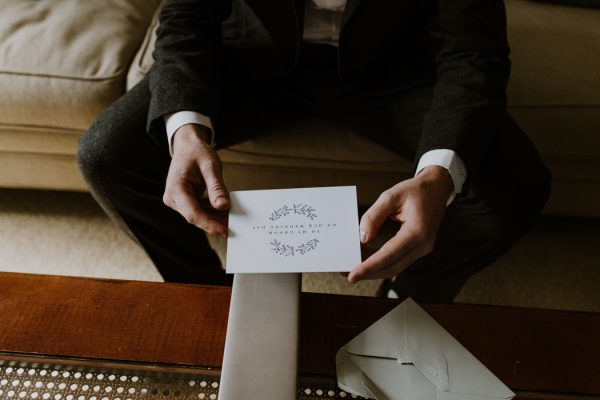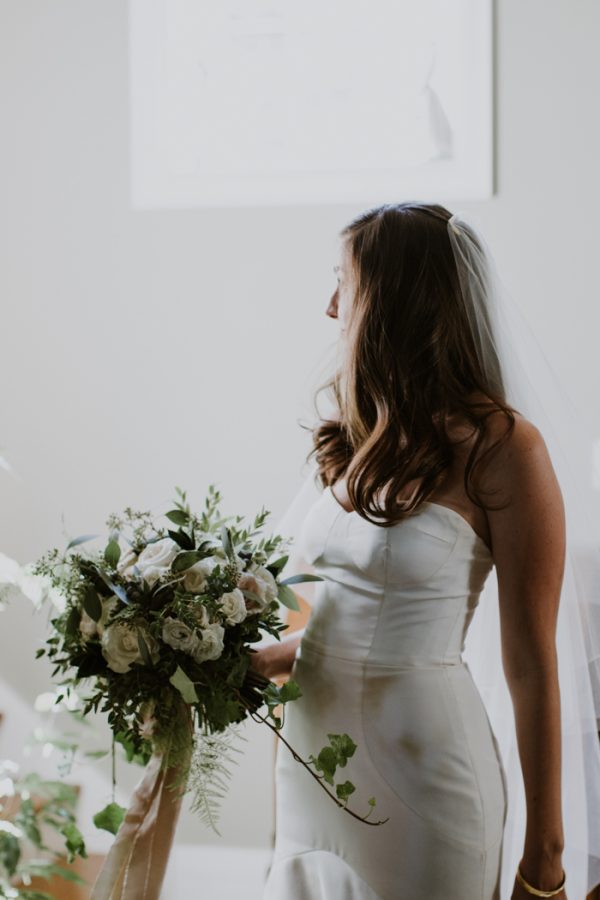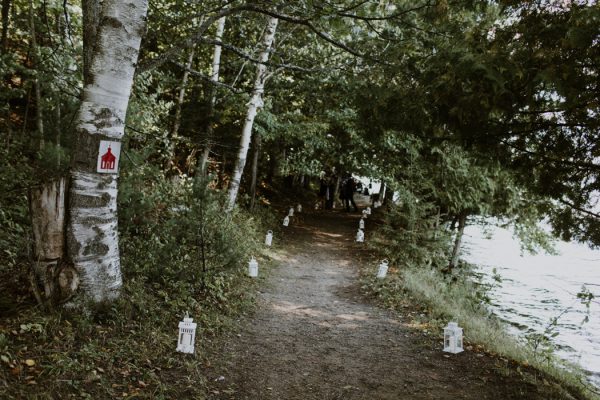 To me, the most important part of planning was to make sure the day was truly "us". I wanted each element of the day to be intentionally chosen to reflect who Tyrone and I really are, both individually and together as a couple. I approached the planning knowing this would be one of the only times we could express ourselves so tangibly for so many people we love to experience. This took so much thought, time and effort, but was 100% worth it in the end!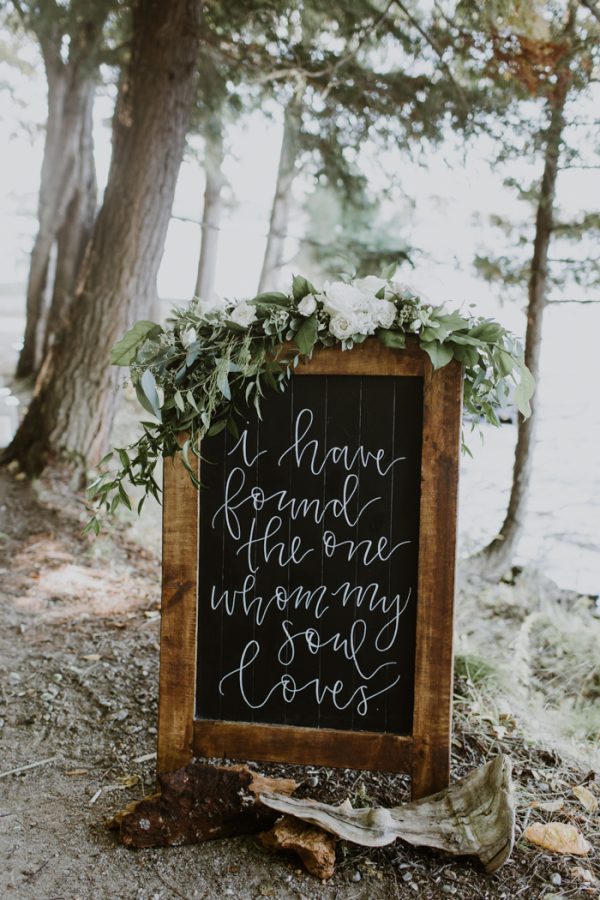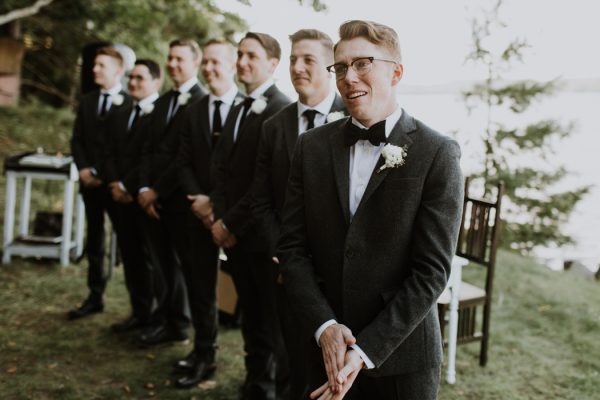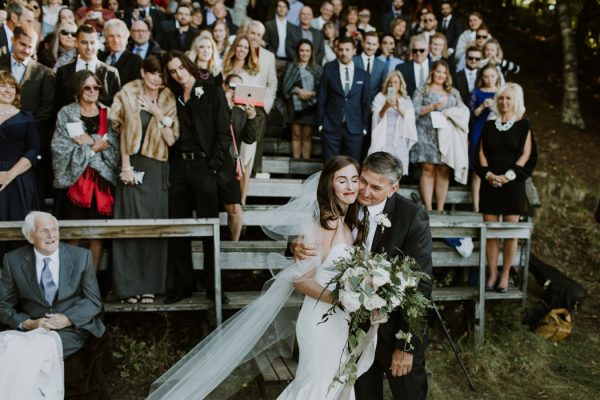 The most memorable – and my favourite – part of the day were the few minutes leading up to the ceremony and the ceremony itself. Spending those precious moments with my best girlfriends, my dad walking me up the aisle, and seeing Tyrone for the first time were truly some of the best moments of my life! Eleanor was able to catch these moments perfectly and I'm so happy we have the photos to show for it all.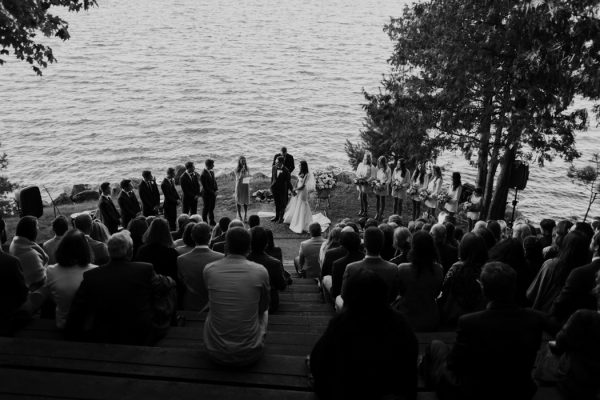 Our ceremony was entirely personal! Our Pastor Matt married us. He is a mentor and friend whom we look up to for his leadership and wisdom. He was thoughtful enough to ask Tyrone and I, individually, a series of questions about our relationship with one another, and he shared our answers during the ceremony. It made for a really unique and personal way for our friends and family to hear things about Tyrone and I they wouldn't necessarily know. It was so fun hearing each other's responses in a really candid way. We exchanged hand-written vows and sang our favourite worship songs after we were pronounced husband and wife.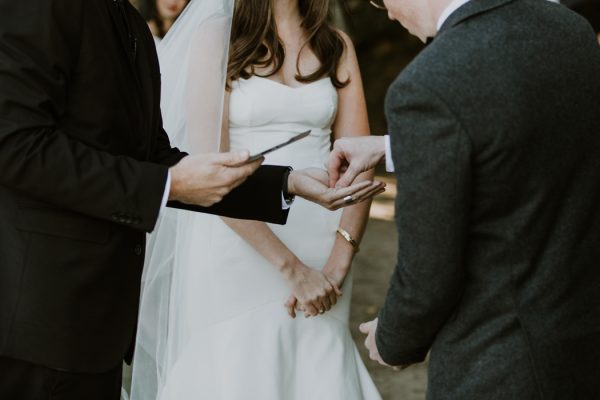 We both grew up attending Camp Mini-Yo-We as campers and staff, so getting married at the place where it all began seemed the only option! It is such a beautiful place filled with the best memories. Being able to get married at Campfire Point might be our favourite part of the whole day!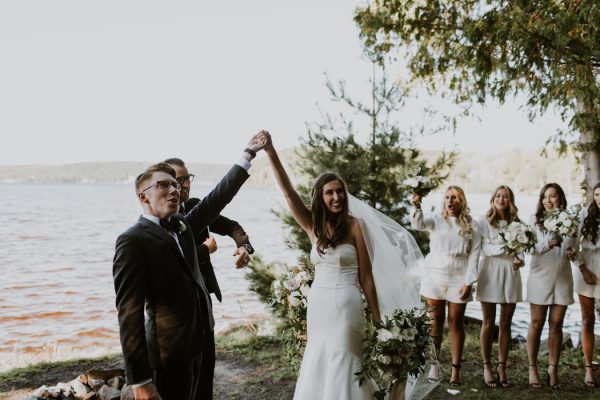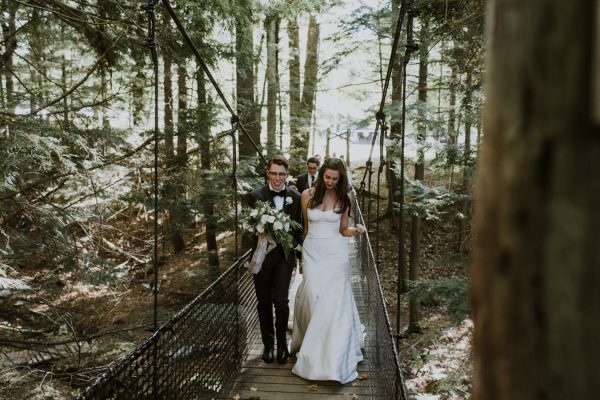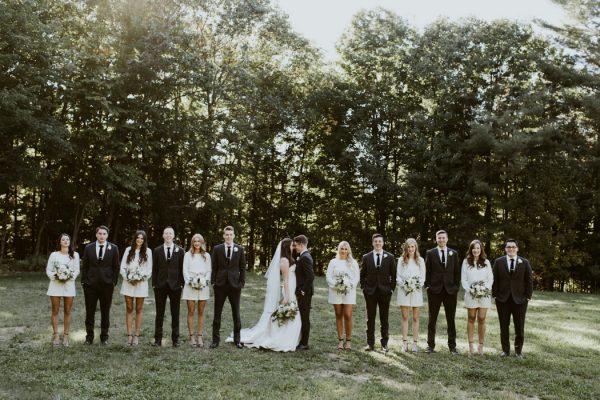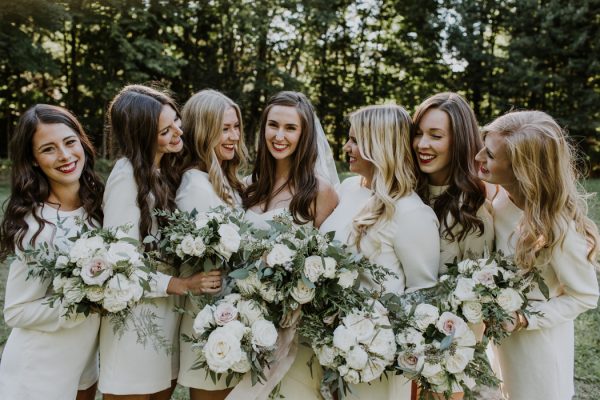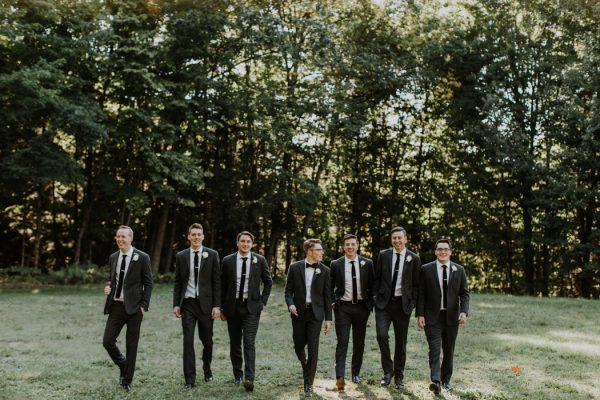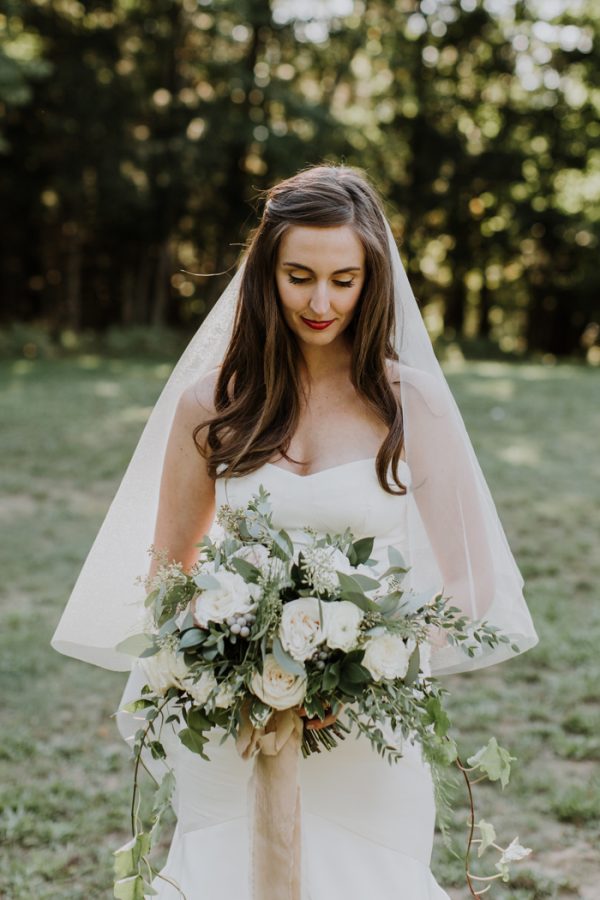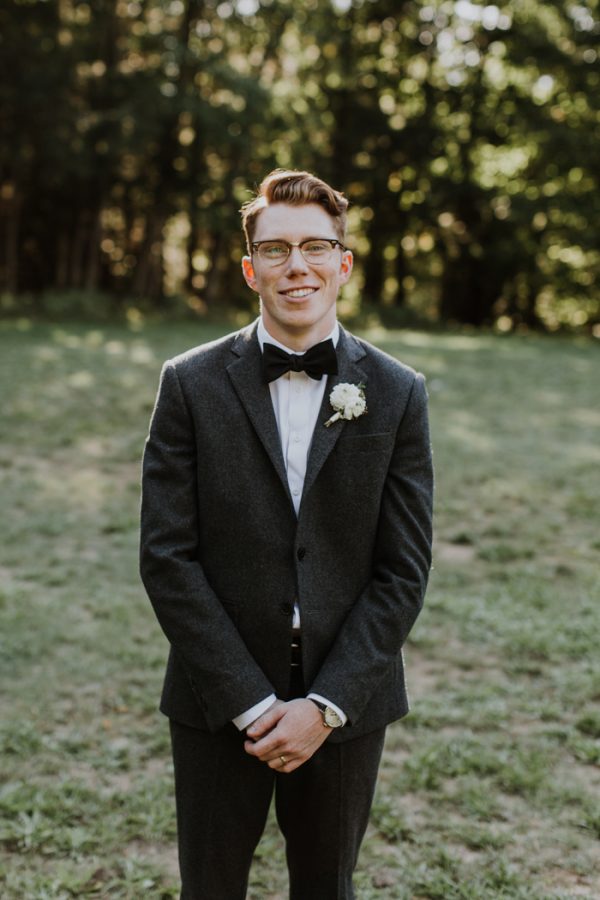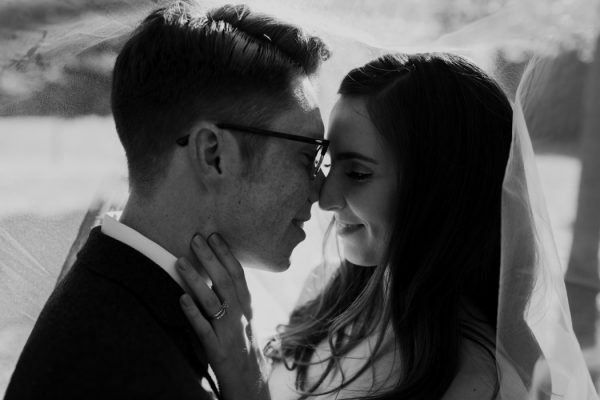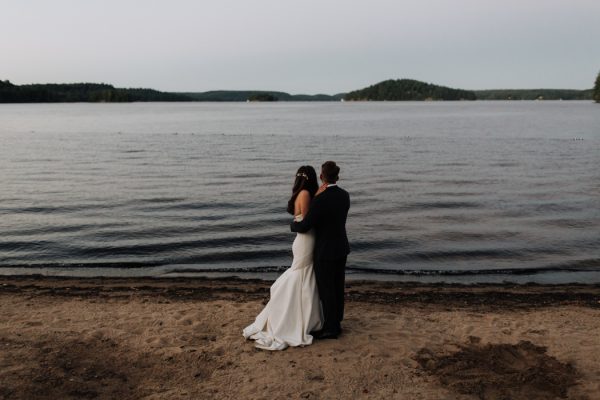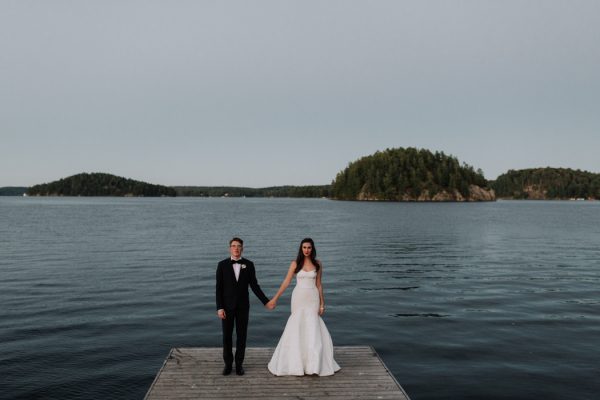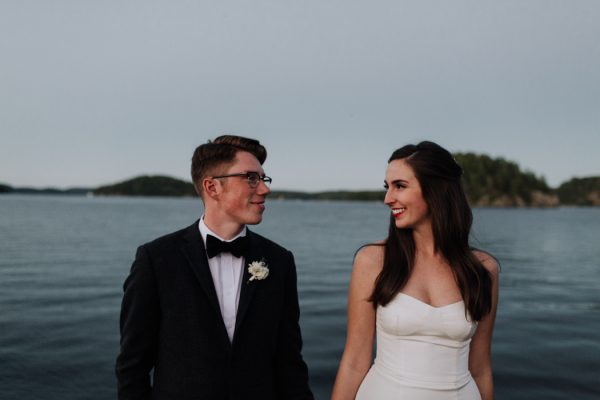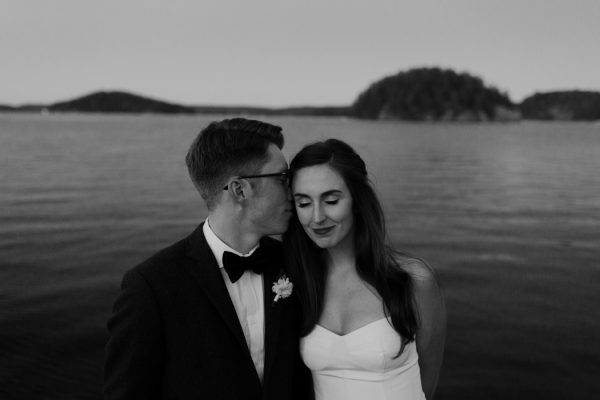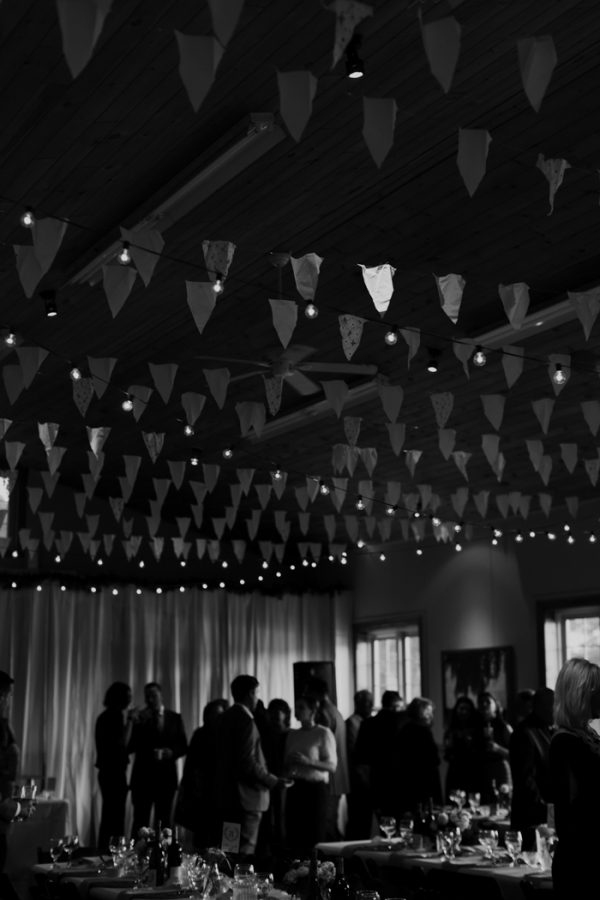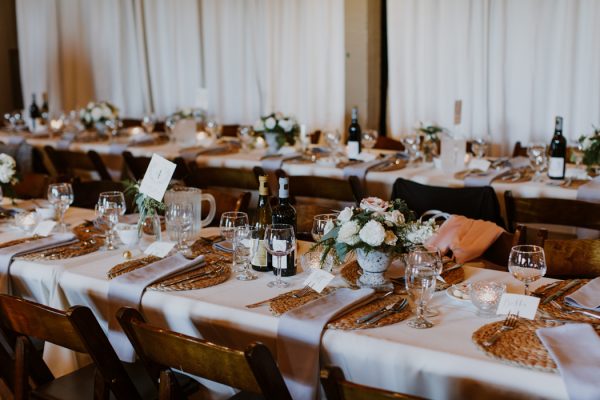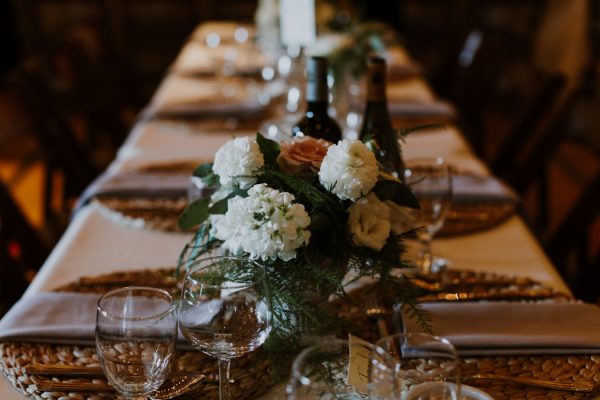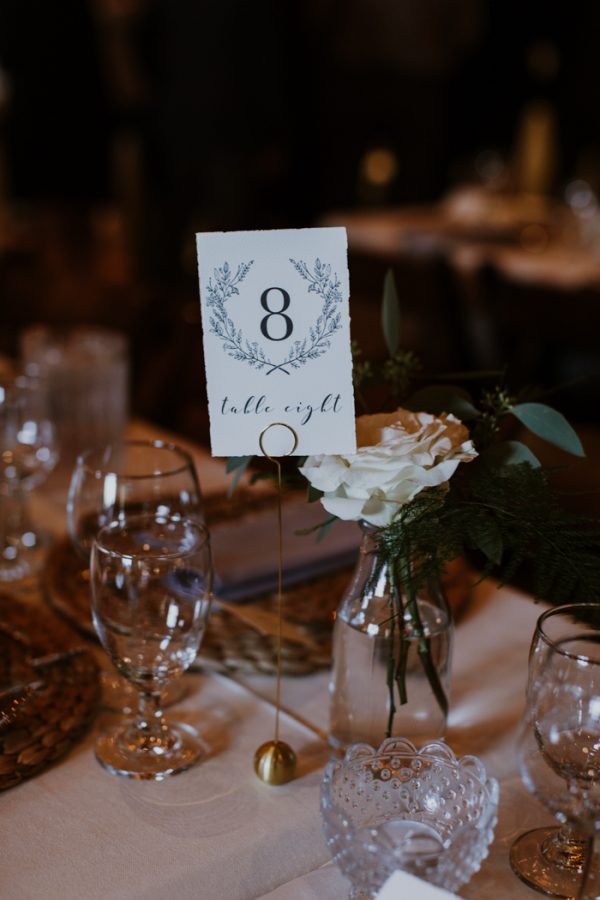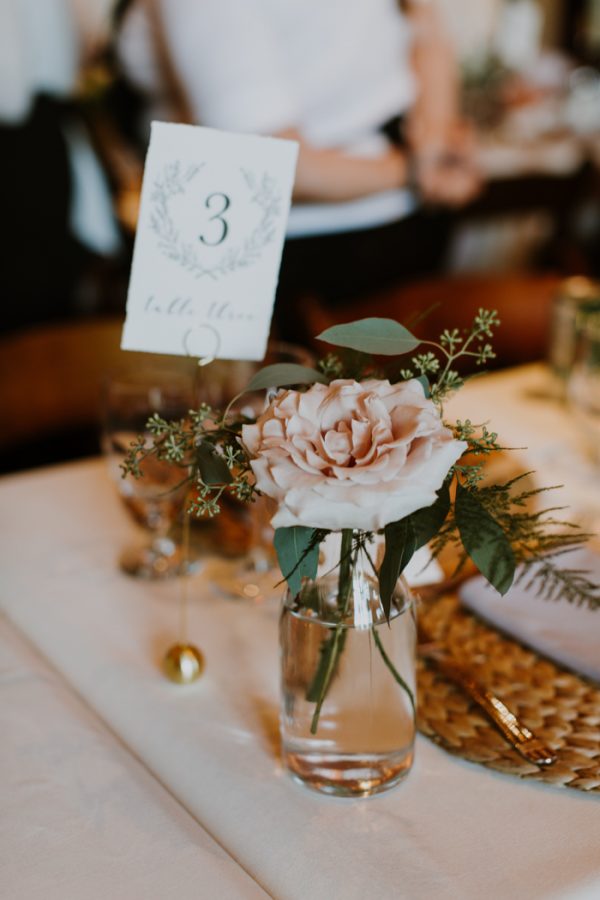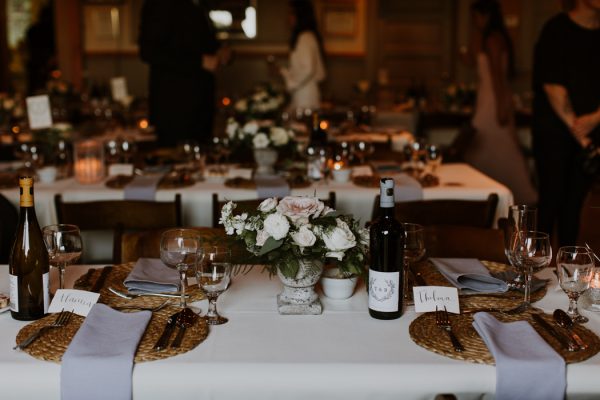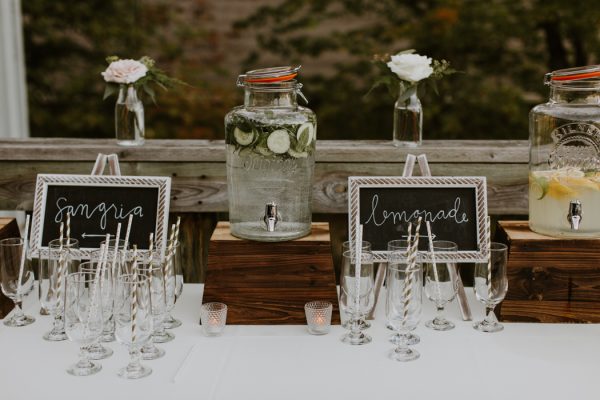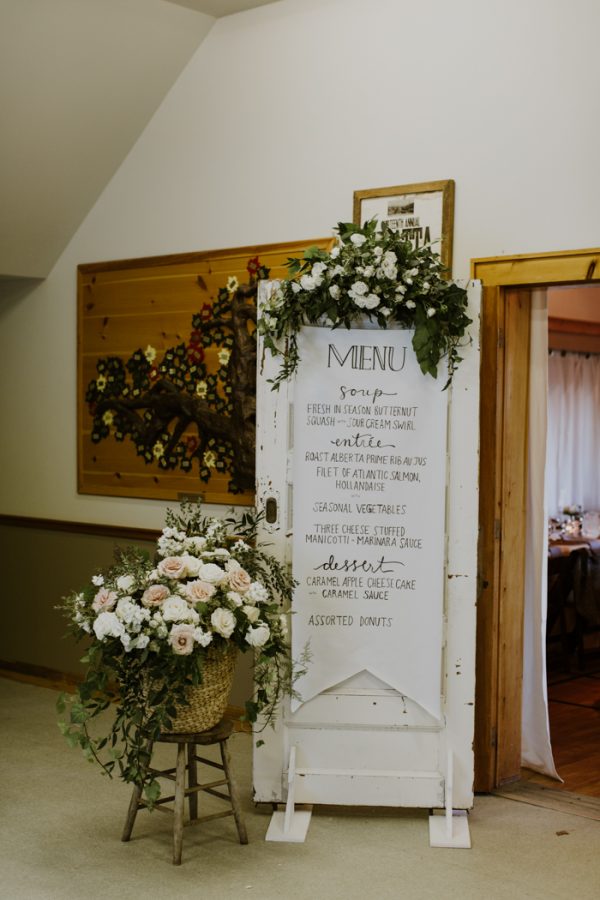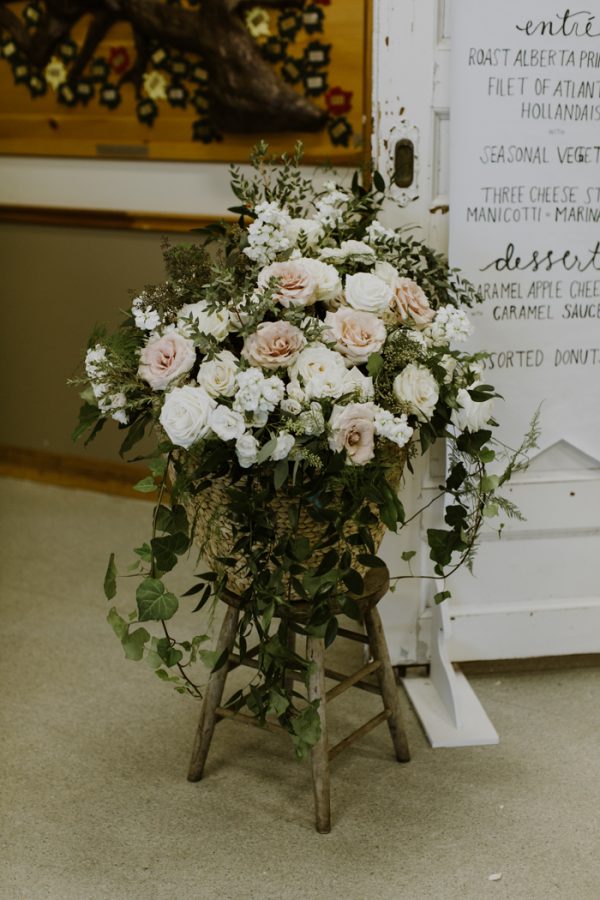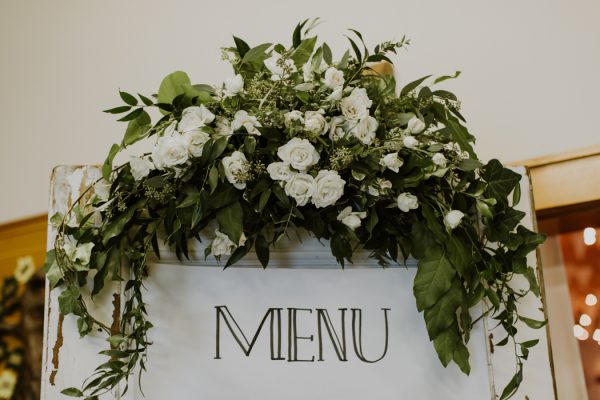 Our advice:
1. Don't fall for a trend unless you truly love it! I wanted to be able to look back on our wedding years down the road and have it feel as timeless as possible, while still being authentic and personal.
2. Don't skimp on your photographer! We cut corners in a lot of places, but one area we refused to settle on was our photography. It completely paid off and now we have the most beautiful images to treasure forever!
3. Know that regardless of your all your countless hours of planning and all your efforts to make it the perfect day, anything can happen! Hold your wedding day with an open hand and let whats meant to happen, happen!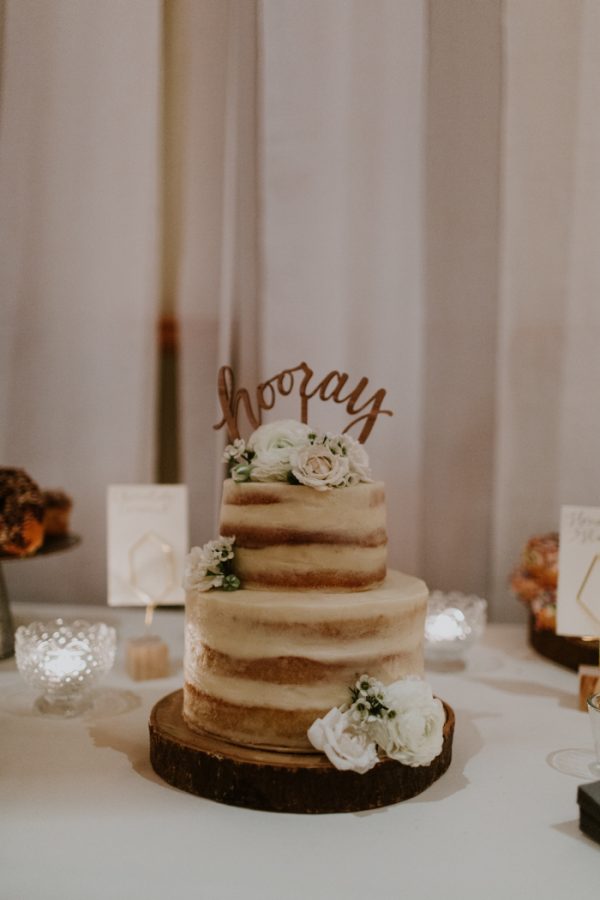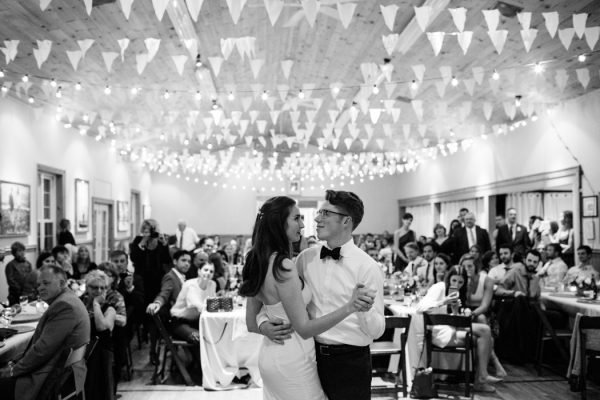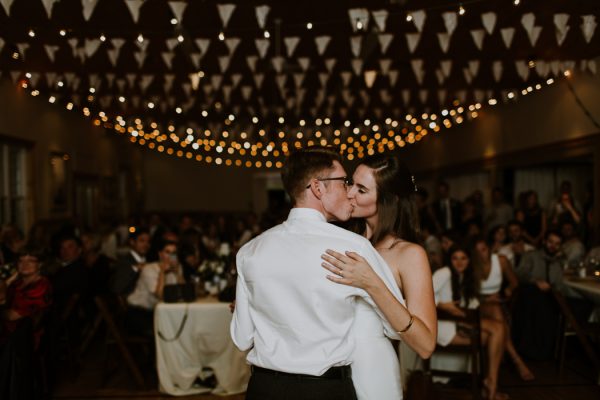 Congratulations to Danielle and Tyrone, and a special thanks to Eleanor Dobbins Photography for sharing their fabulous wedding with us. Love how this wedding's campground ceremony? Then you've got to see this alternative campground wedding that took place in Arizona!