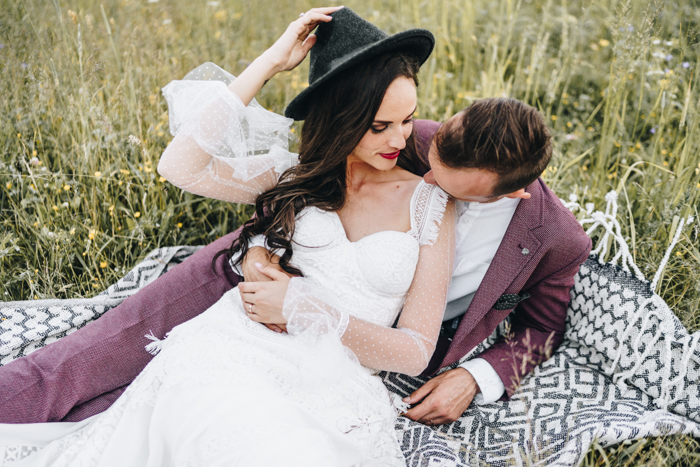 Baiba and Emils' bohemian Latvia wedding felt more like an outdoor festival that celebrated love, nature, and all the good things in life! The couple's goal was to create a relaxing and welcoming event for all their loved ones to enjoy, and the LayerCake team made it look as effortless as possible. The cozy nooks and whimsical floral designs enhanced the inherent beauty of House Brikumi without taking away from its rustic charm. On top of that, the bride's lovely Amelia wedding gown, her flirty polka dot reception dress, and the groom's berry-colored suit perfectly complemented the carefree, bohemian vibes of the entire event. Elina Upmane Photography knocked it out of the park in capturing every moment of this dreamy countryside wedding!
The Couple:
Baiba and Emils
The Wedding:
House Brikumi, Kligene, Latvia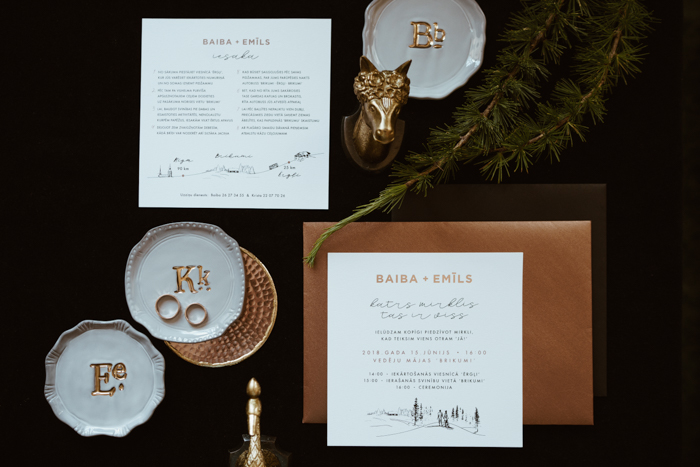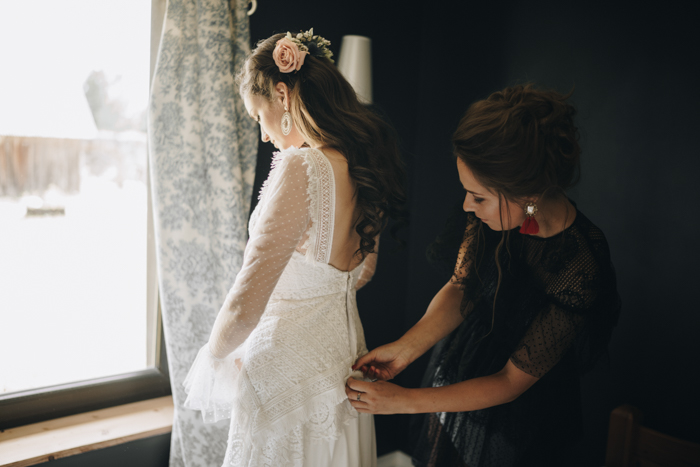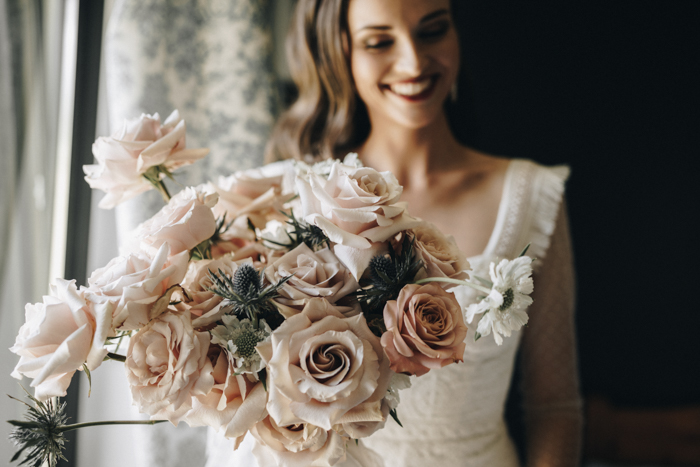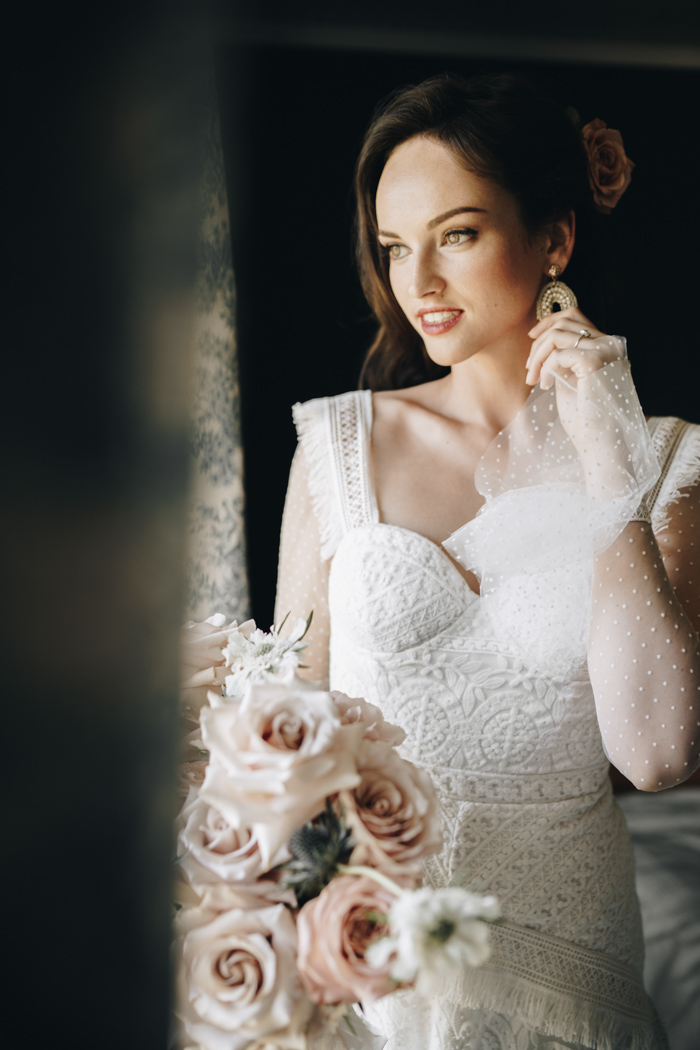 The main goal was to celebrate our special day together with all our loved ones – family and friends. We were 100% sure that our beloved people must be present and it was an amazing experience to share this moment of joy together with them. We thought a lot about the concept of our wedding. We wanted to stay true to ourselves and create a natural and authentic atmosphere which was close to both of our hearts, and at the same time, we wanted everyone to feel relaxed and have fun.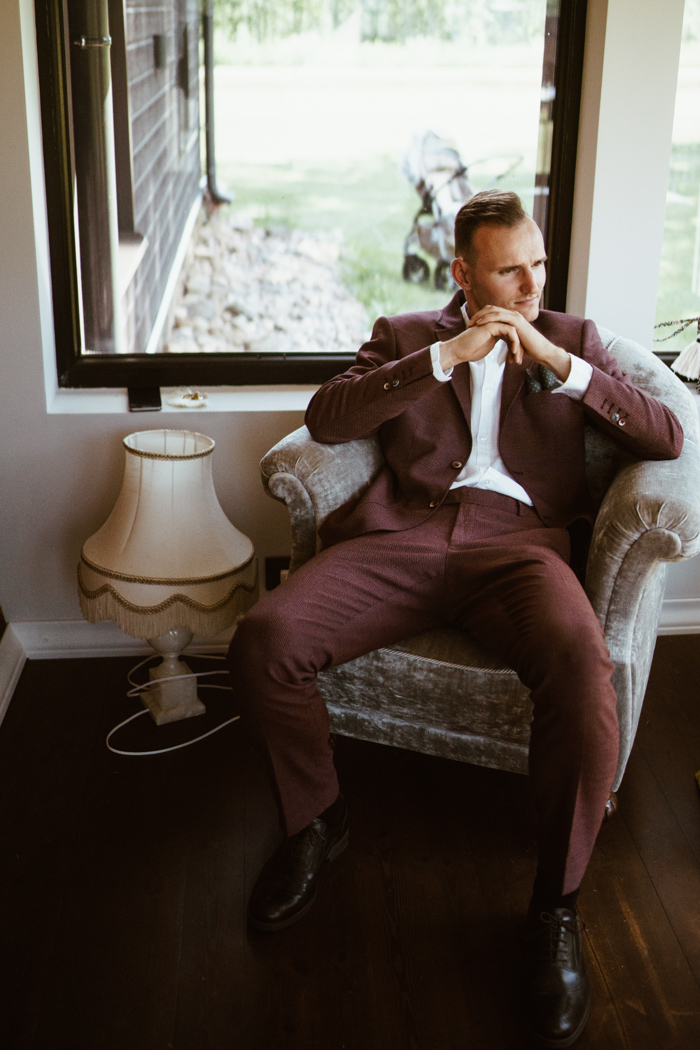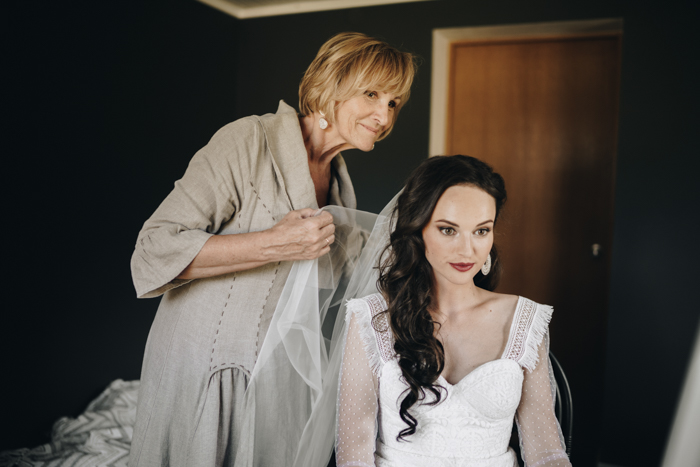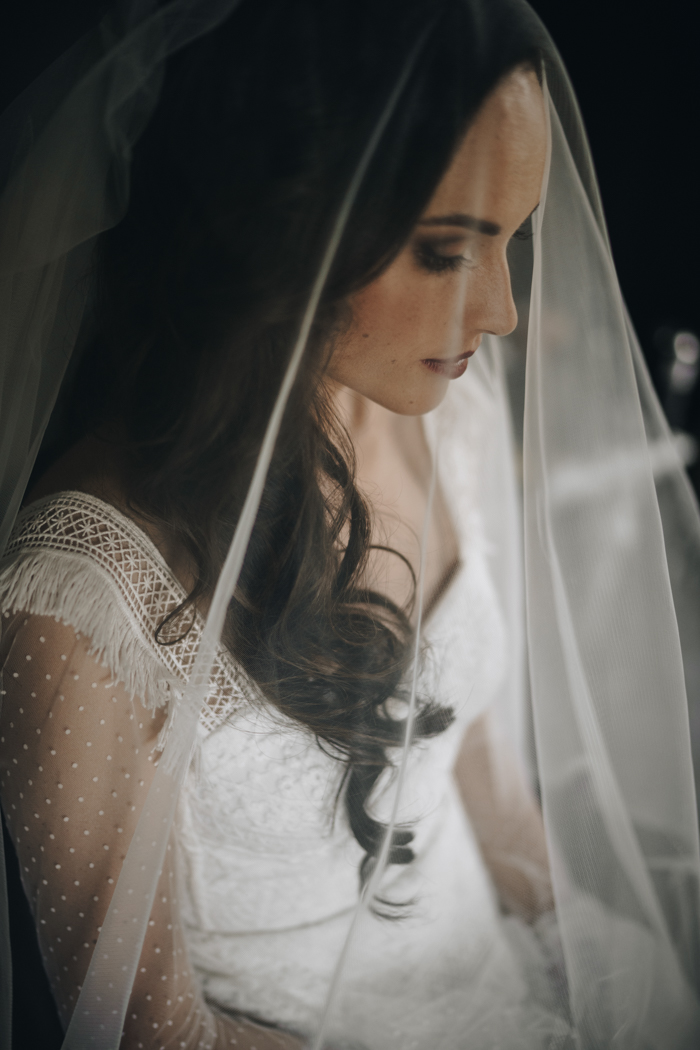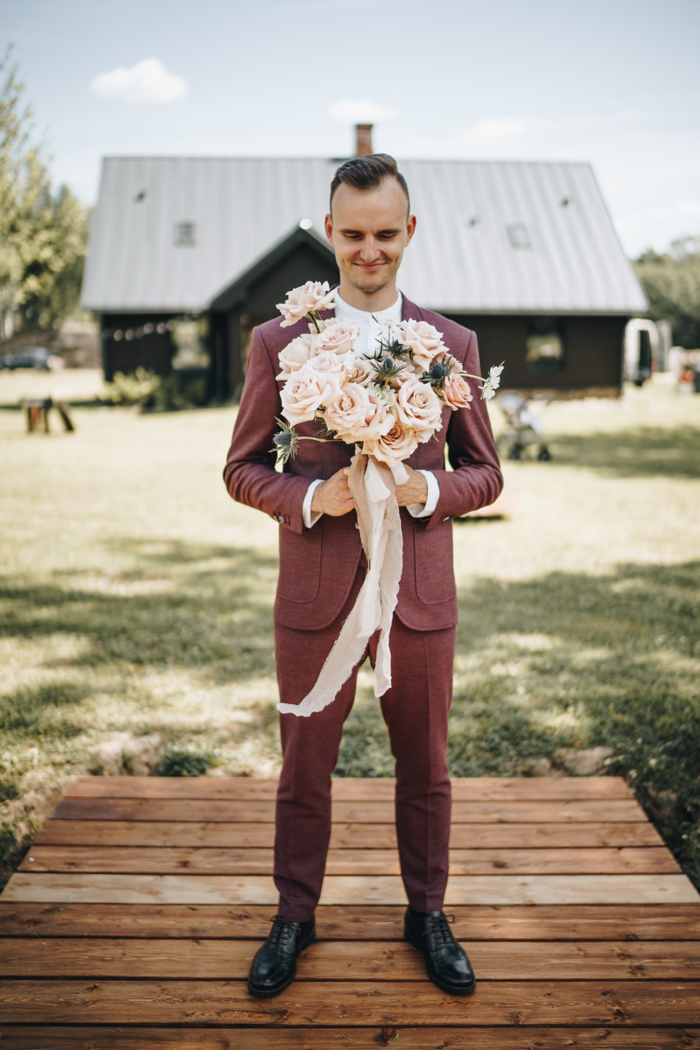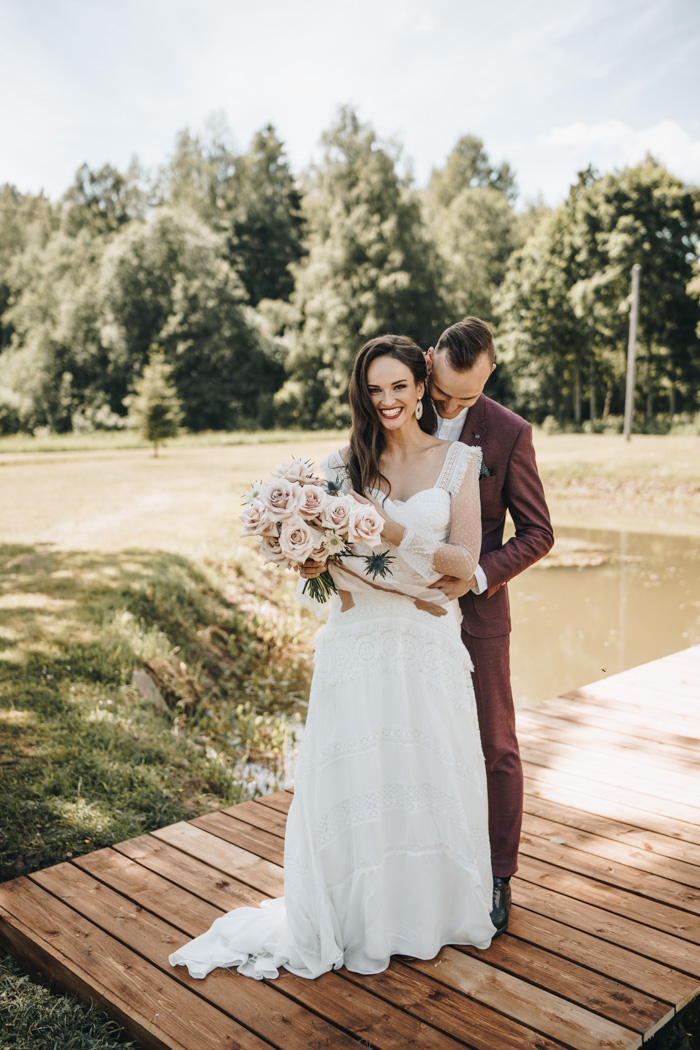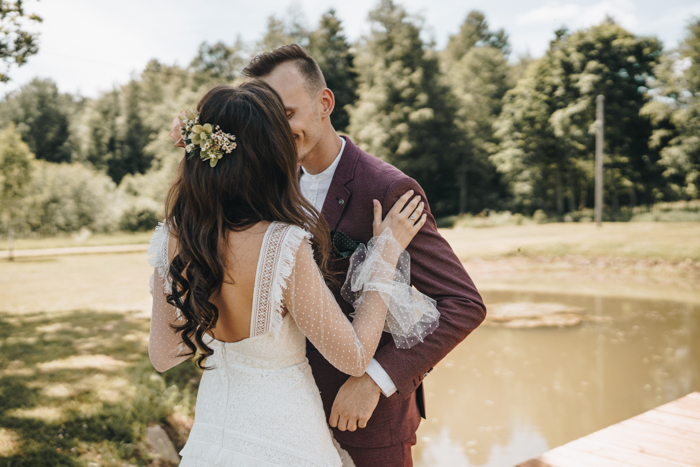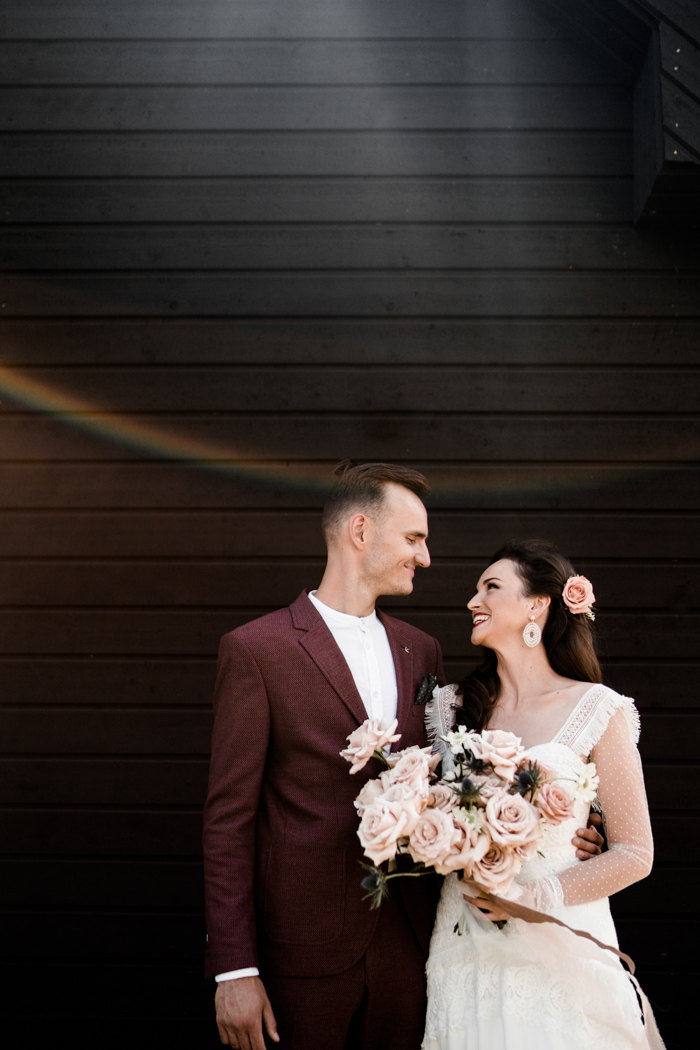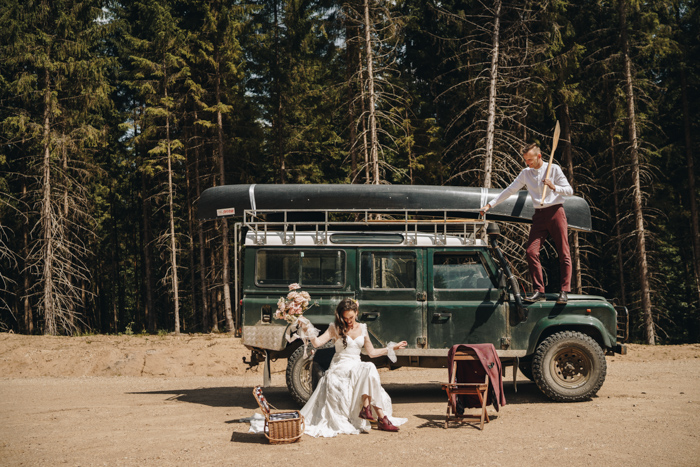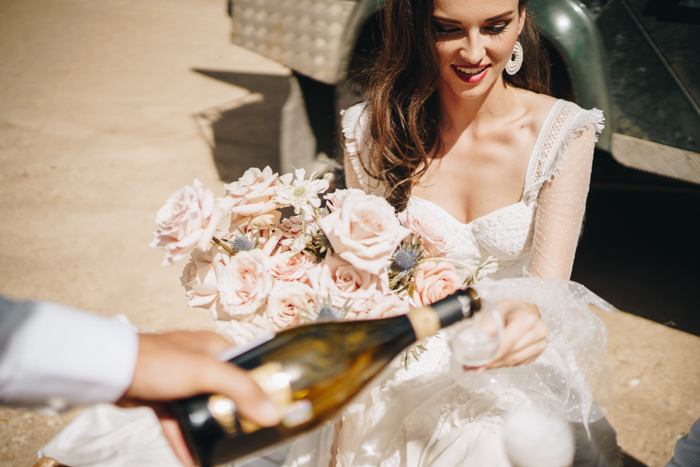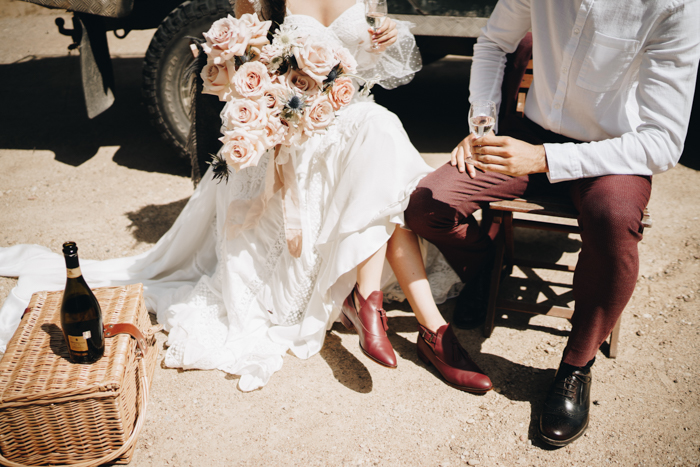 It was easy to come up with the boho wedding vibe because we both agreed that we would love to get married close to nature and dance under the starry skies. Our vision as a couple was the same. The time of the year was quite important as well. We planned our wedding around the solstice, which is a very magical time here in Latvia, especially in the countryside.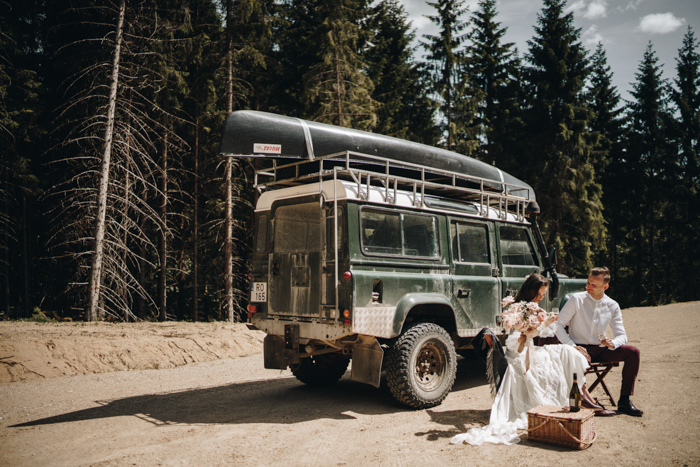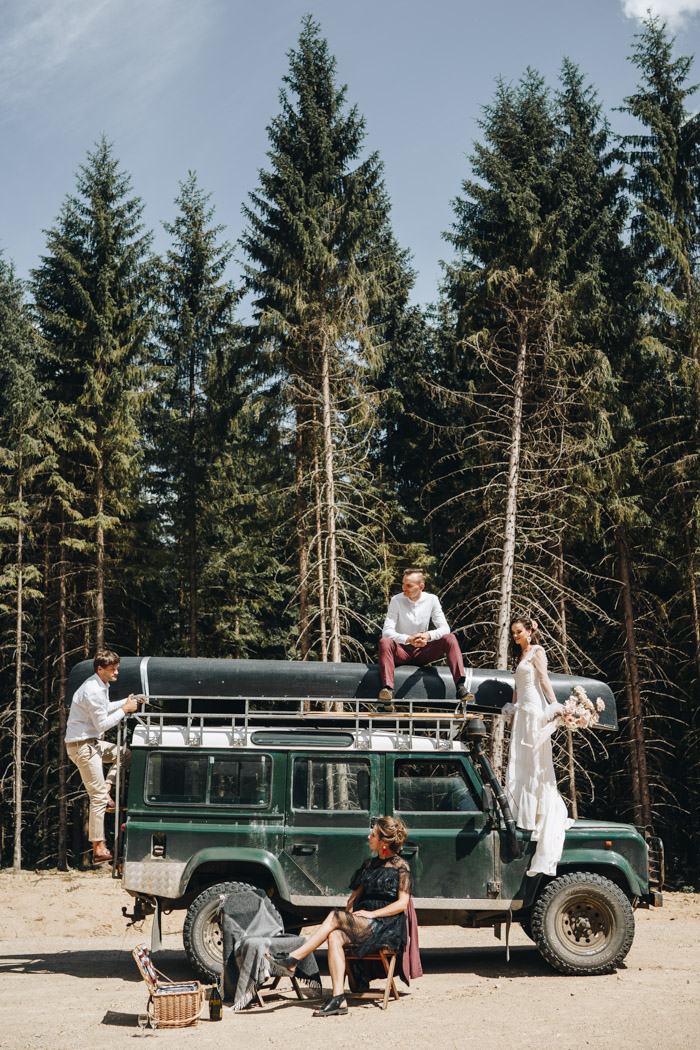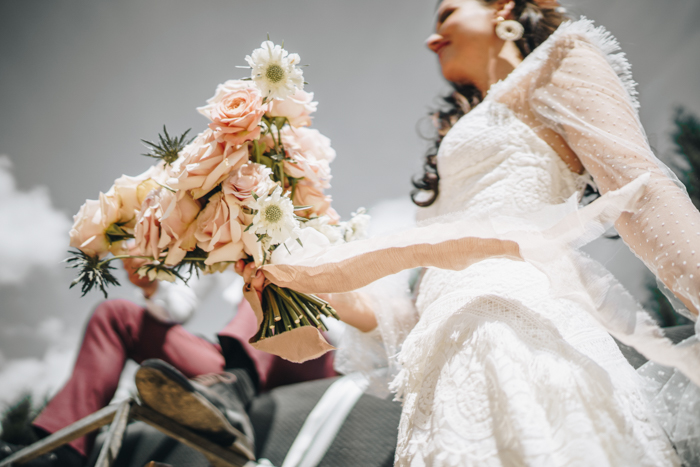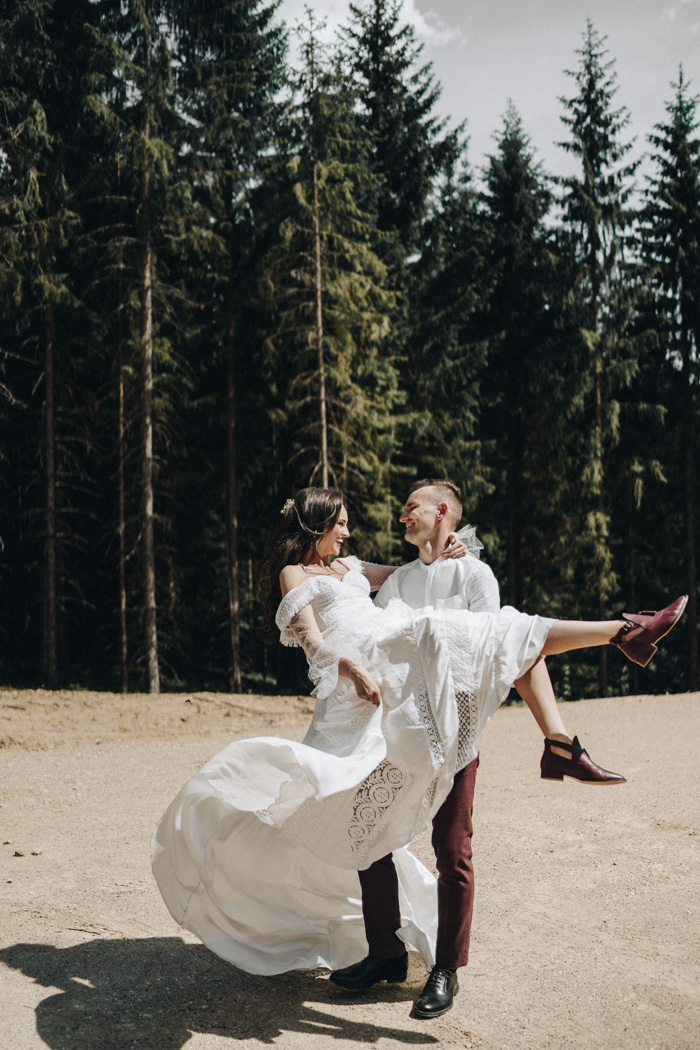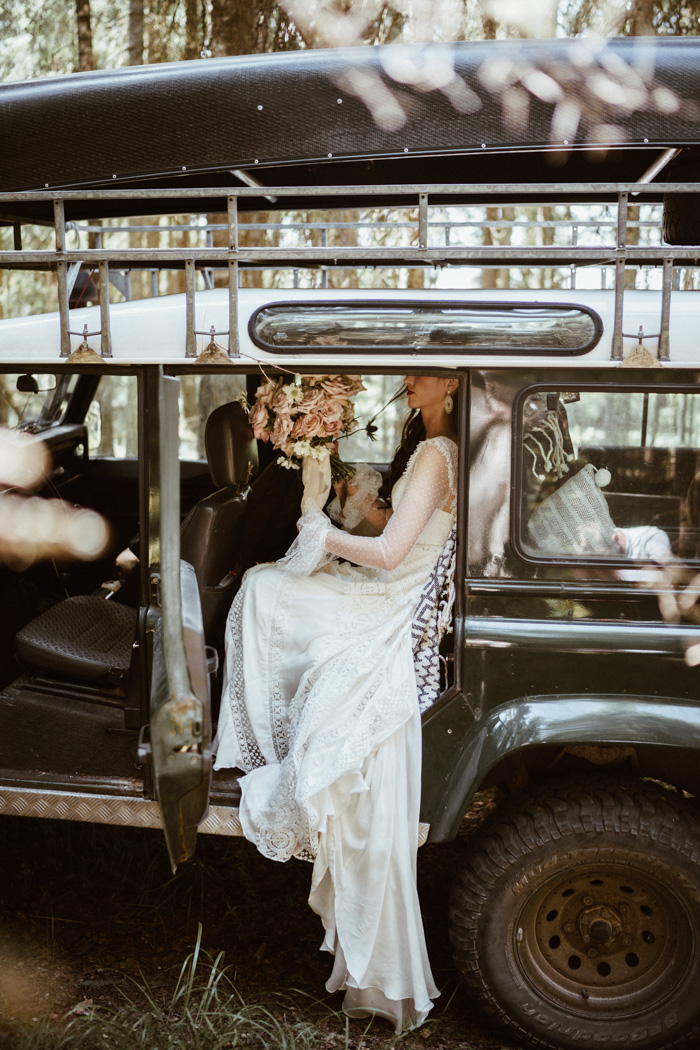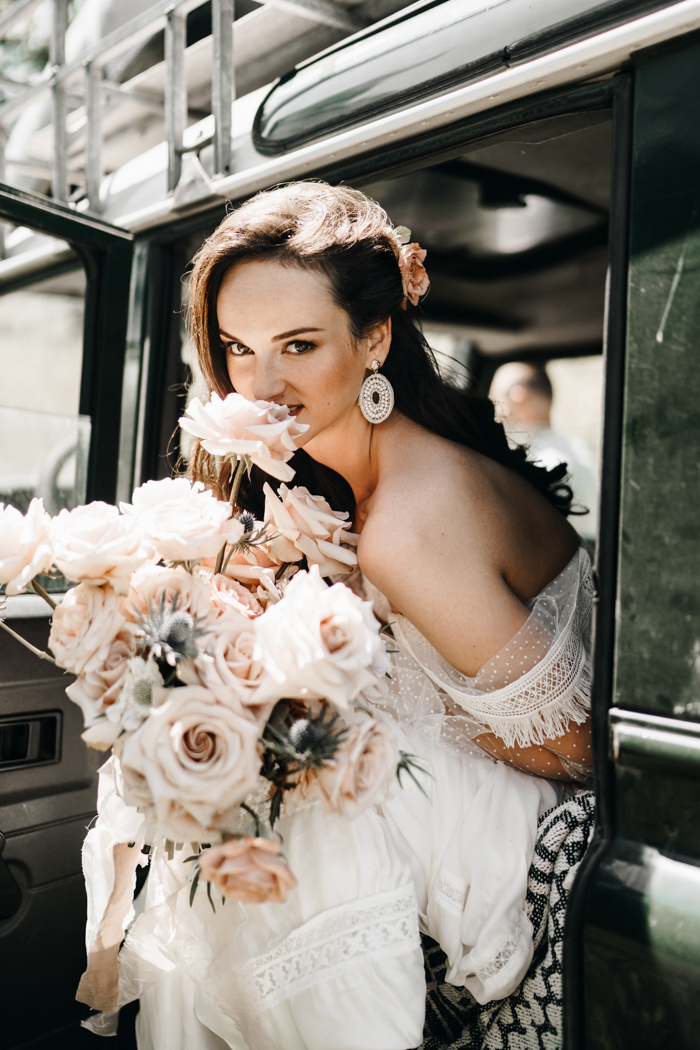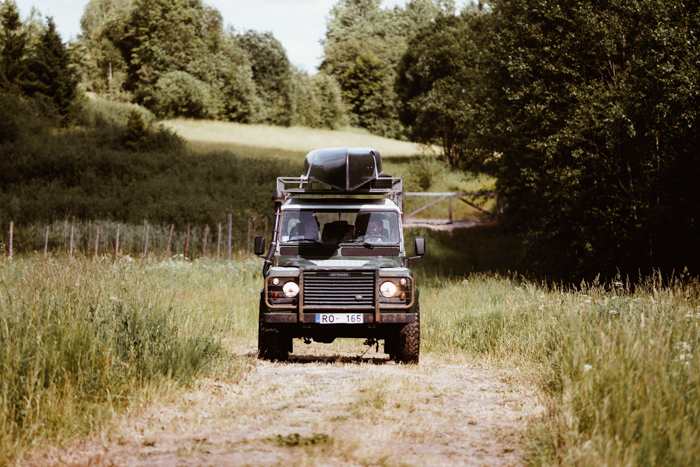 The most memorable part of the day for me was the start of the ceremony when my father walked me down the aisle. I think that exactly at this moment, at the beginning of our journey and surrounded by the people we love, I felt the happiest I have ever been. There is nothing more overwhelming than seeing your husband-to-be standing up there and waiting for you. I saw how nervous and excited he was. My father kissed me, they both shared a good handshake. I will never forget how Emils looked at me and how tenderly he took my hand. I knew he will never let me go. It was the most memorable part for my husband, too.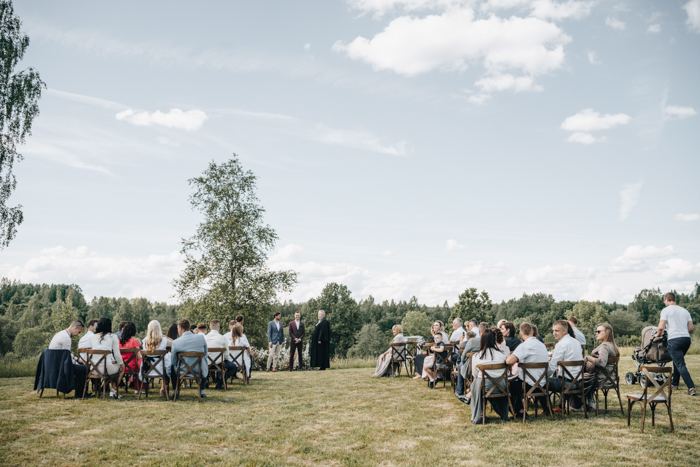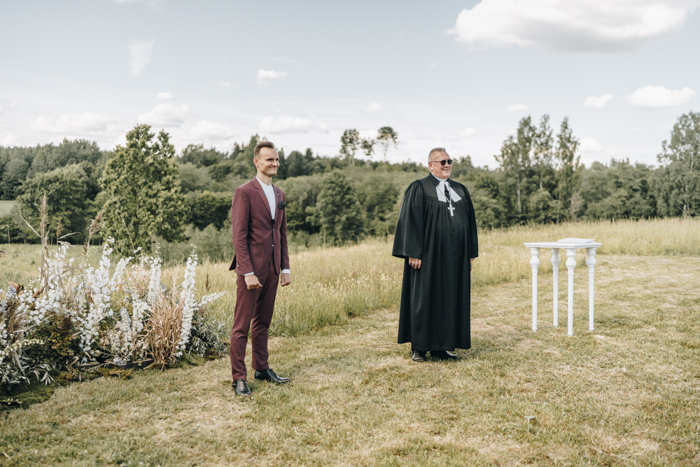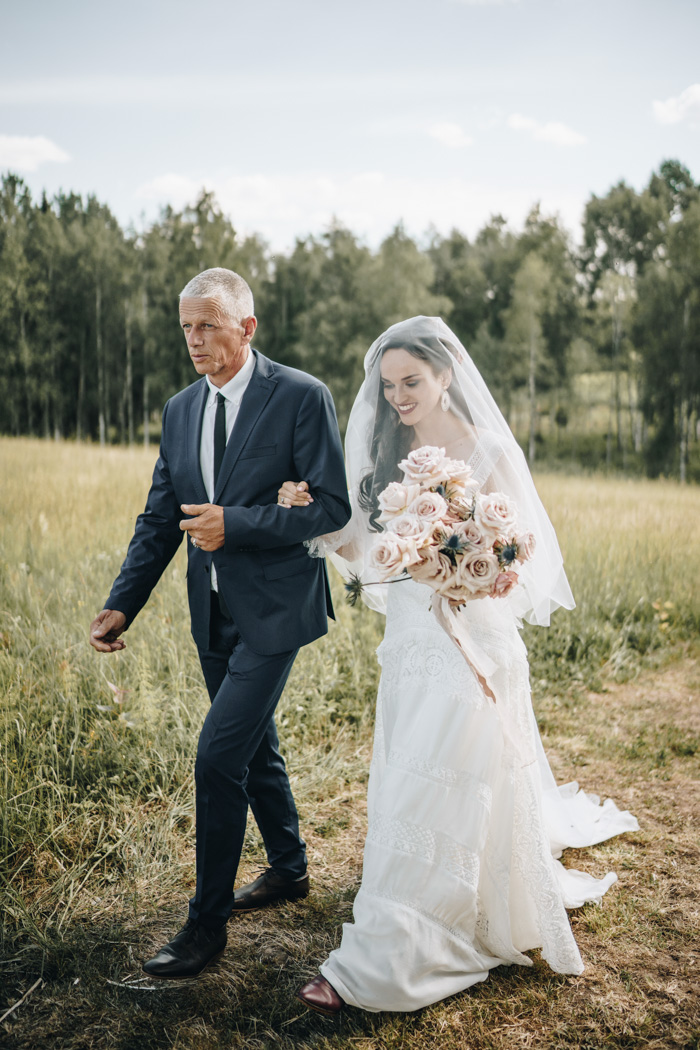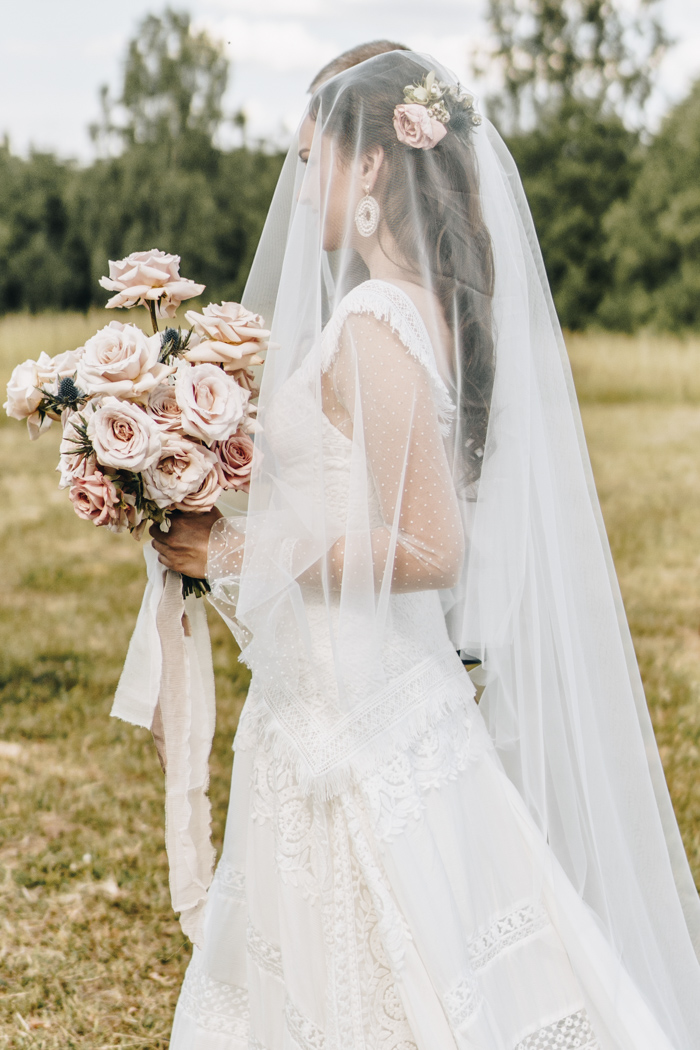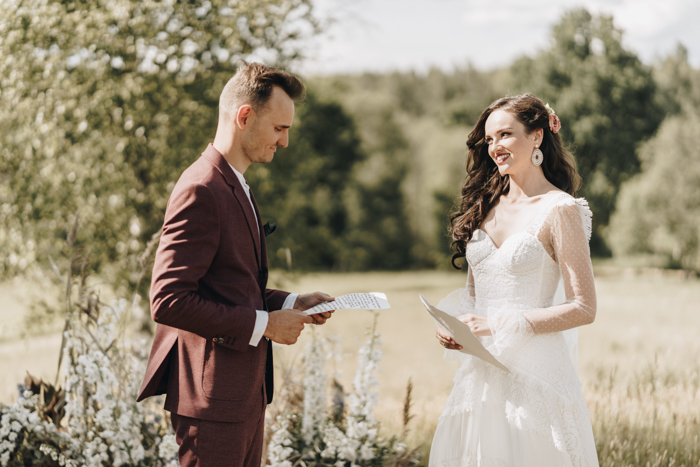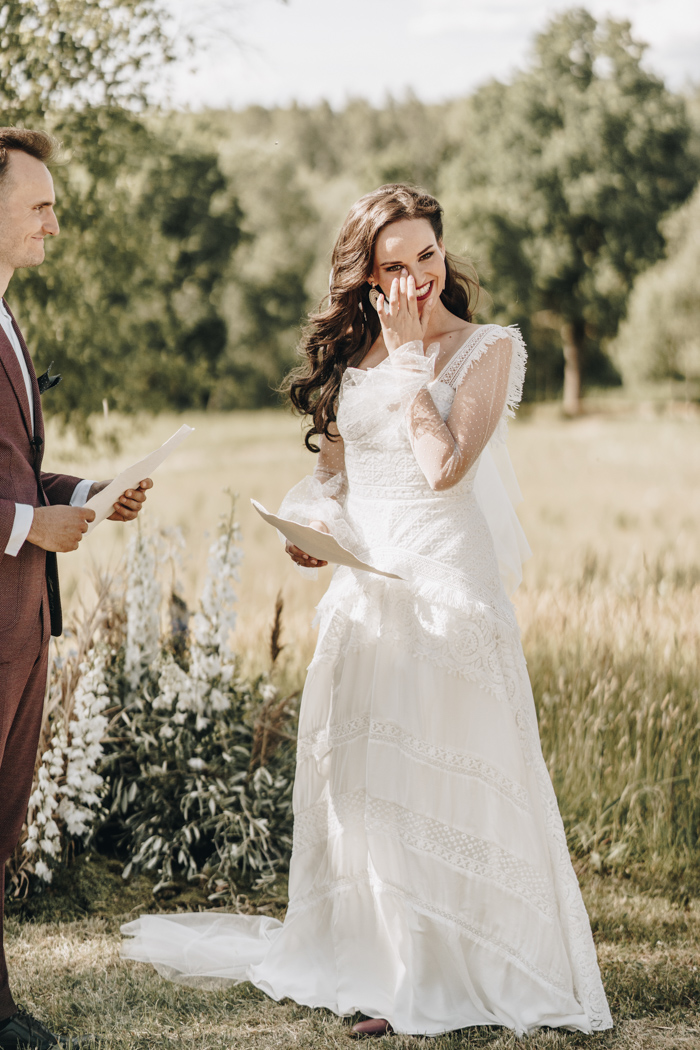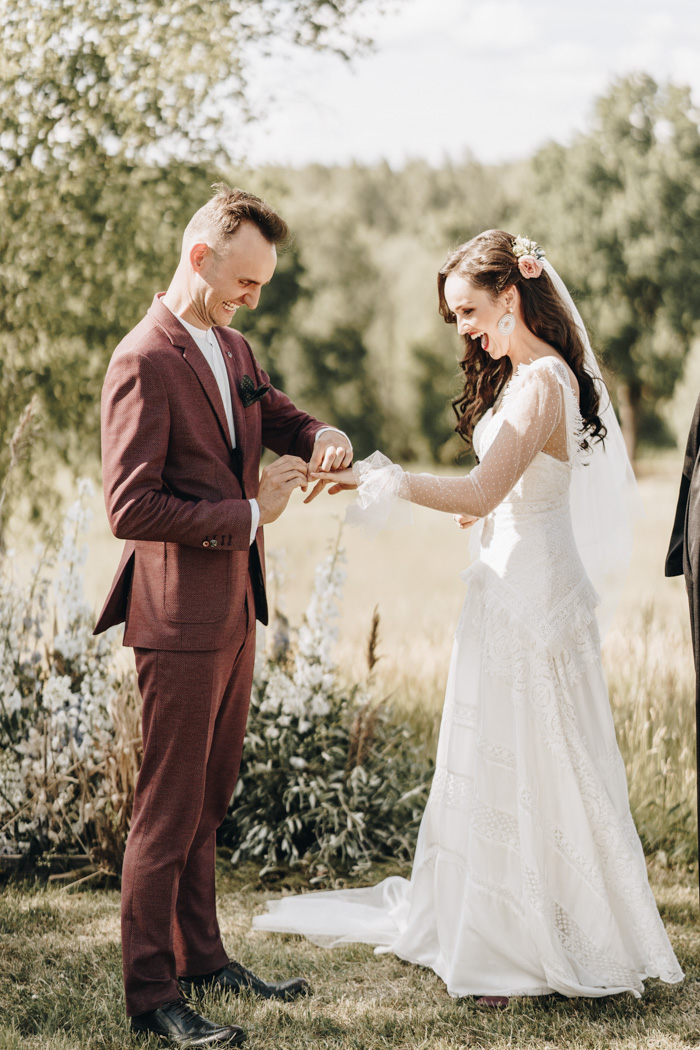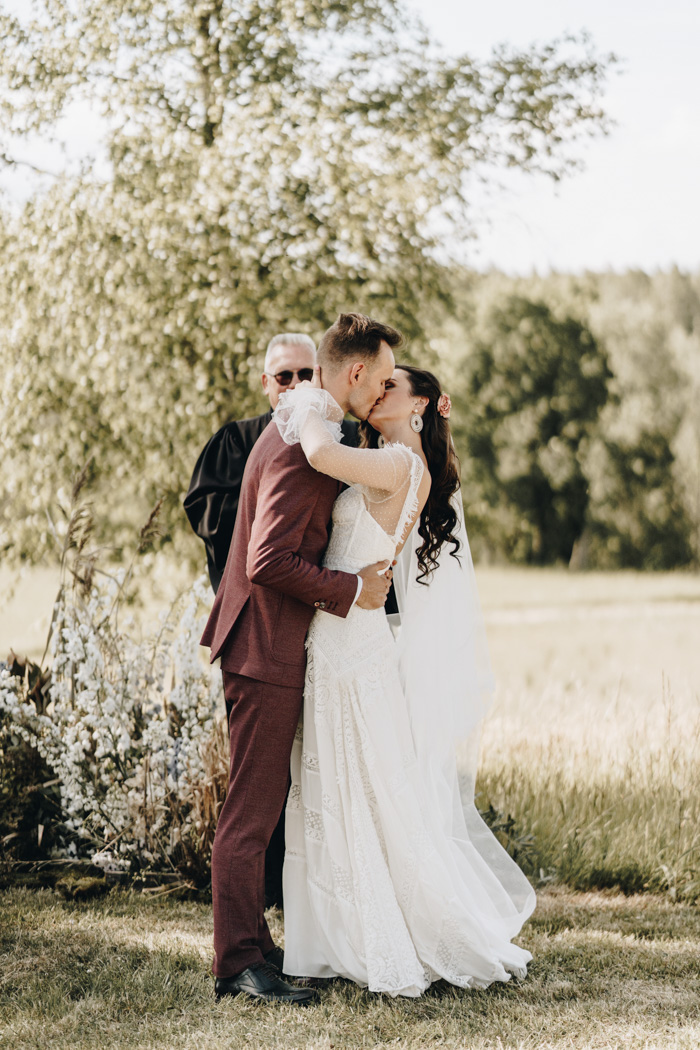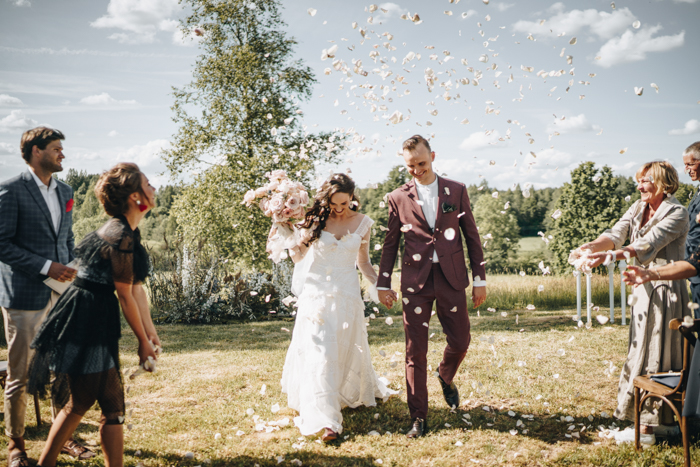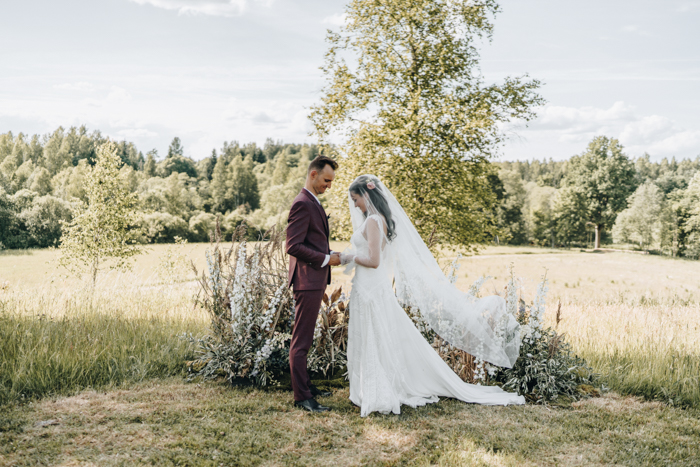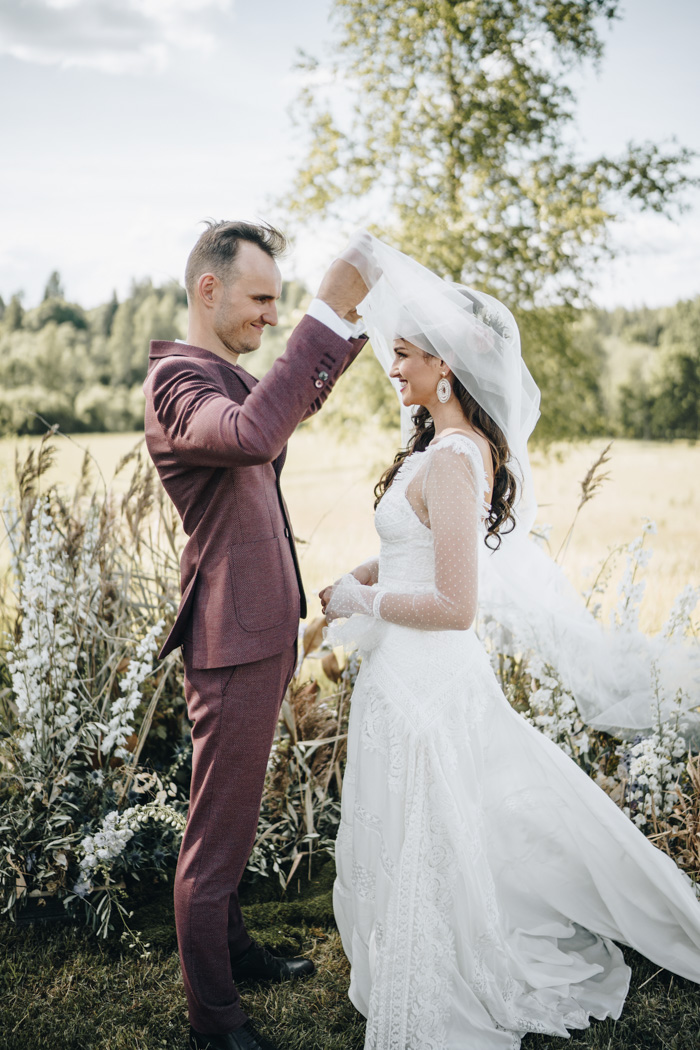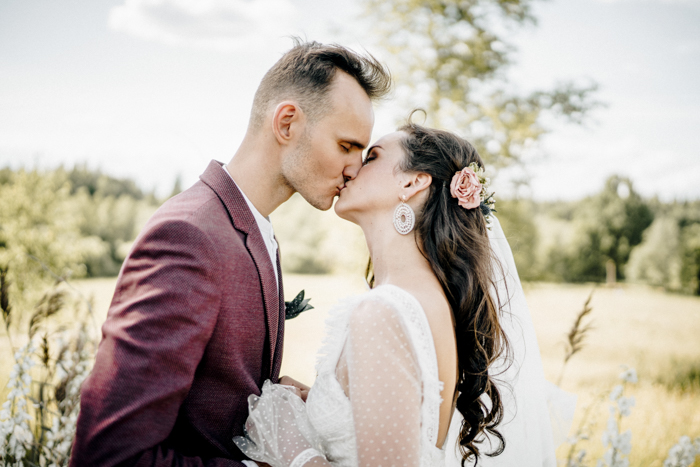 Our at-home wedding was the perfect combination of an open-air festival charm and a bit of elegance. We as a couple think that a wedding day is for everyone who participates and not only for the married couple, so we tried to take good care of everybody. We created a lot of spots for guests to chill – gorgeous table setting under the shed, stylish bar section, place around the bonfire, home cinema in the barn and more. Both the ceremony and the reception were done outside, so it was a bit risky, but the weather was great and everything went smoothly!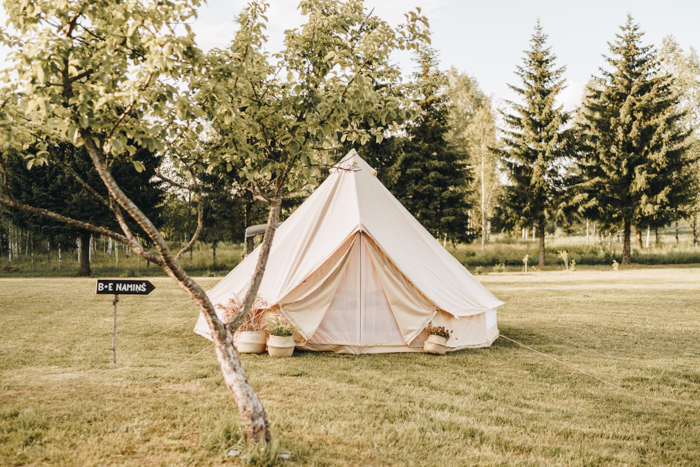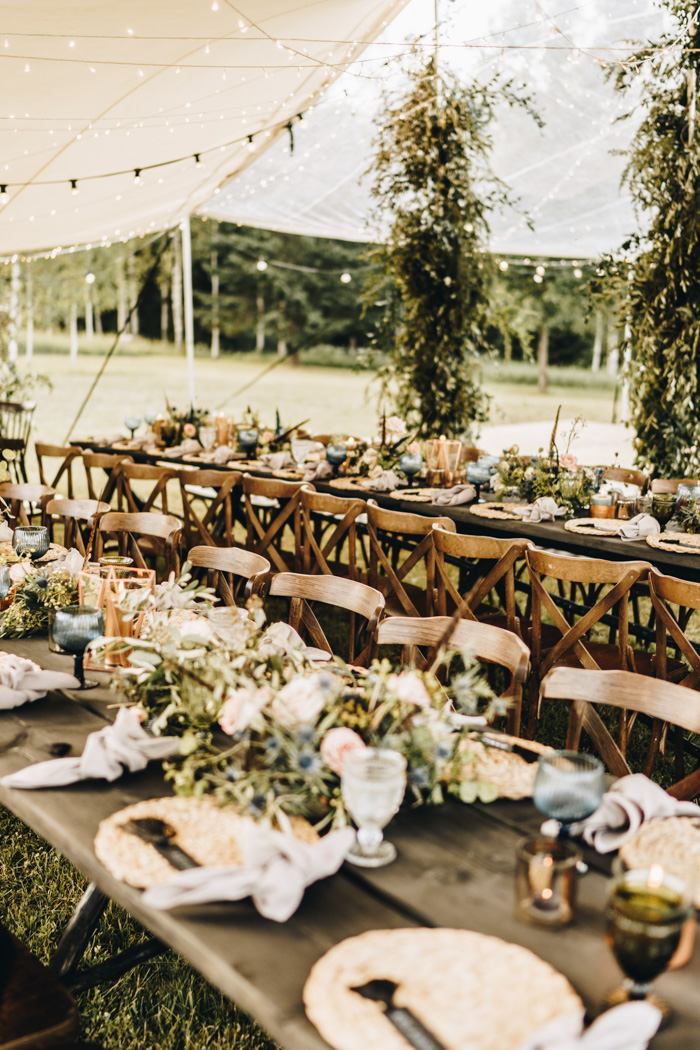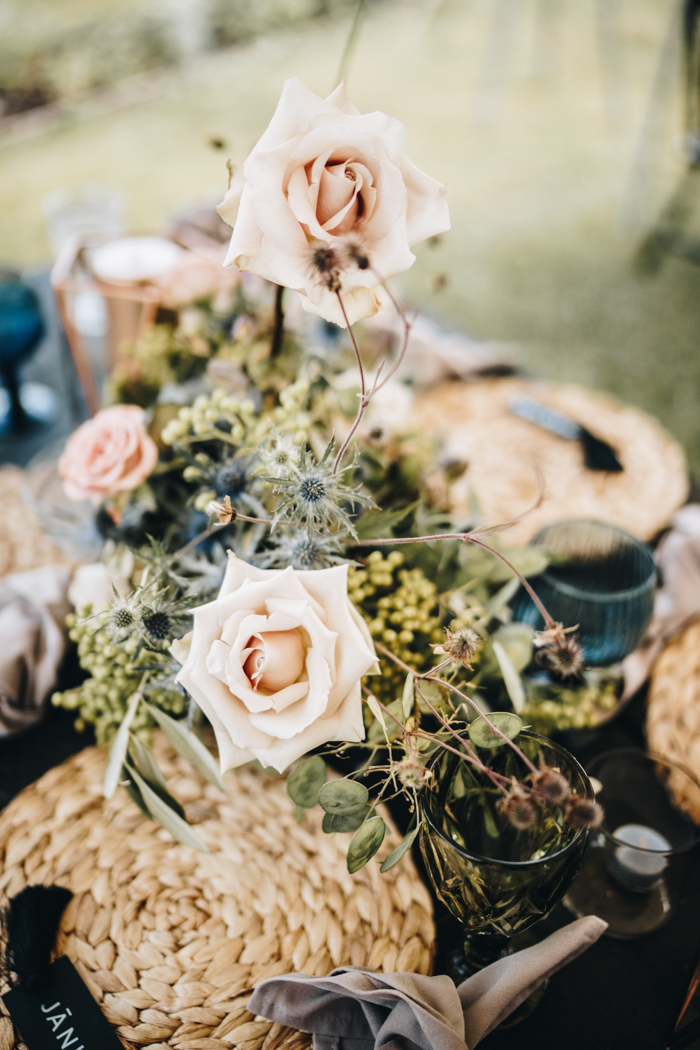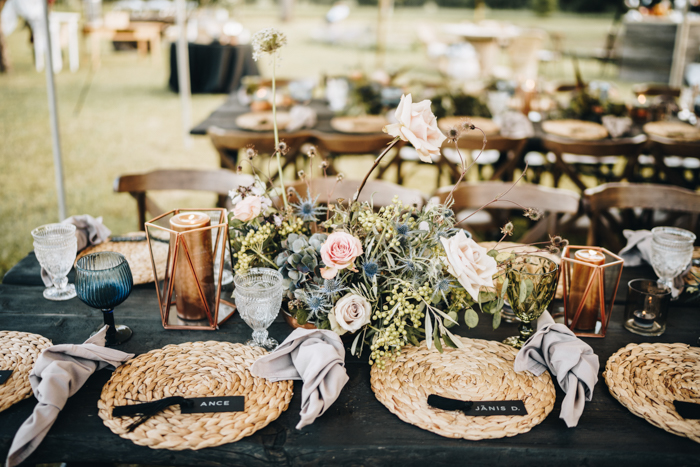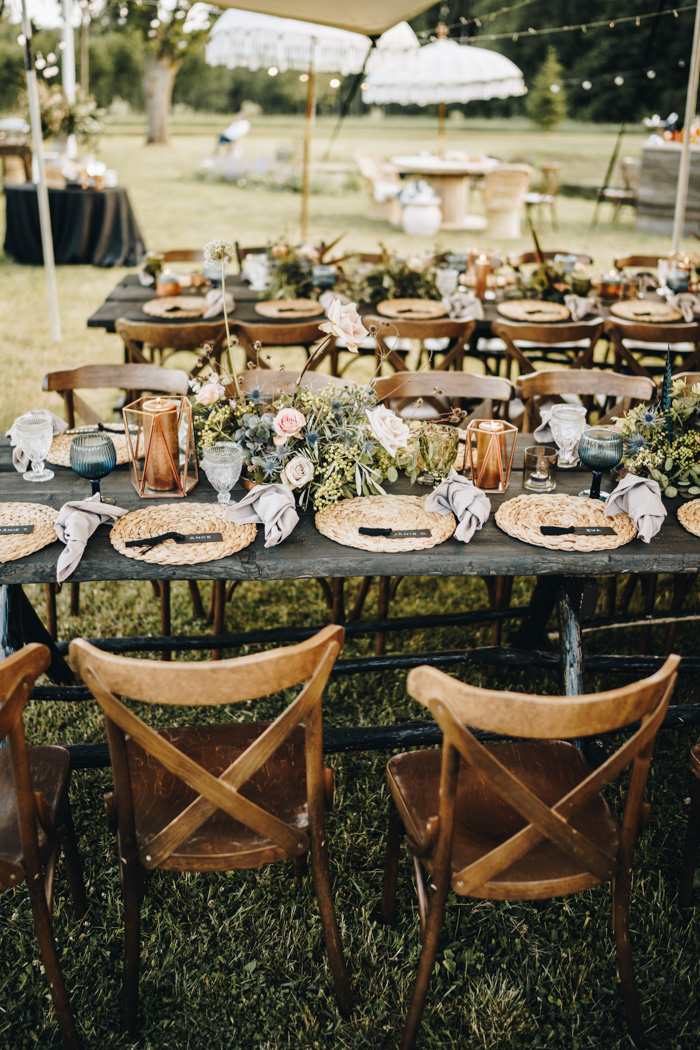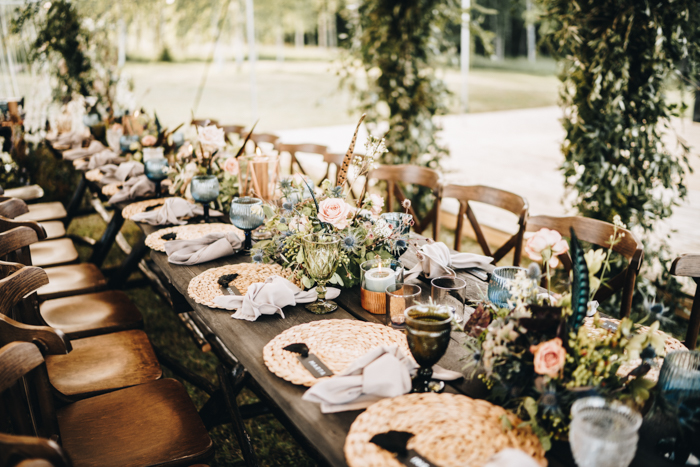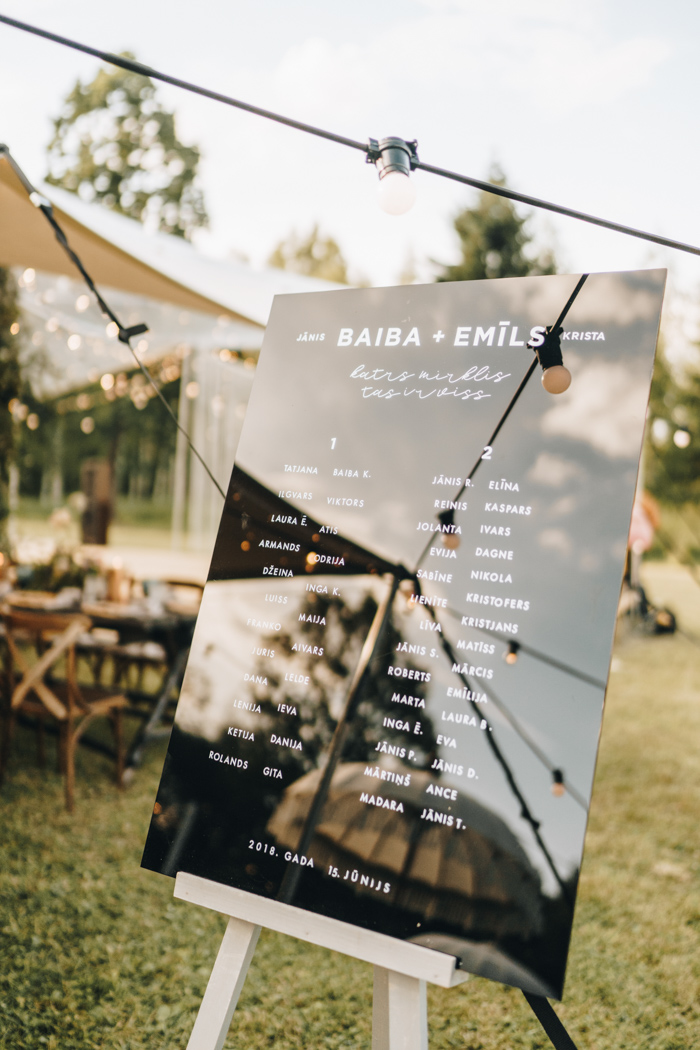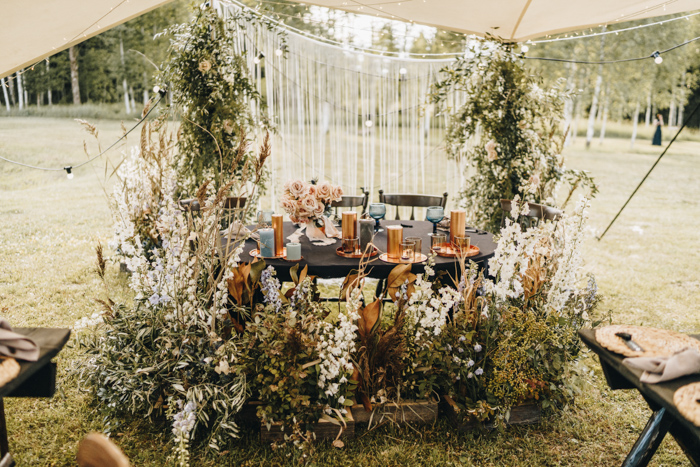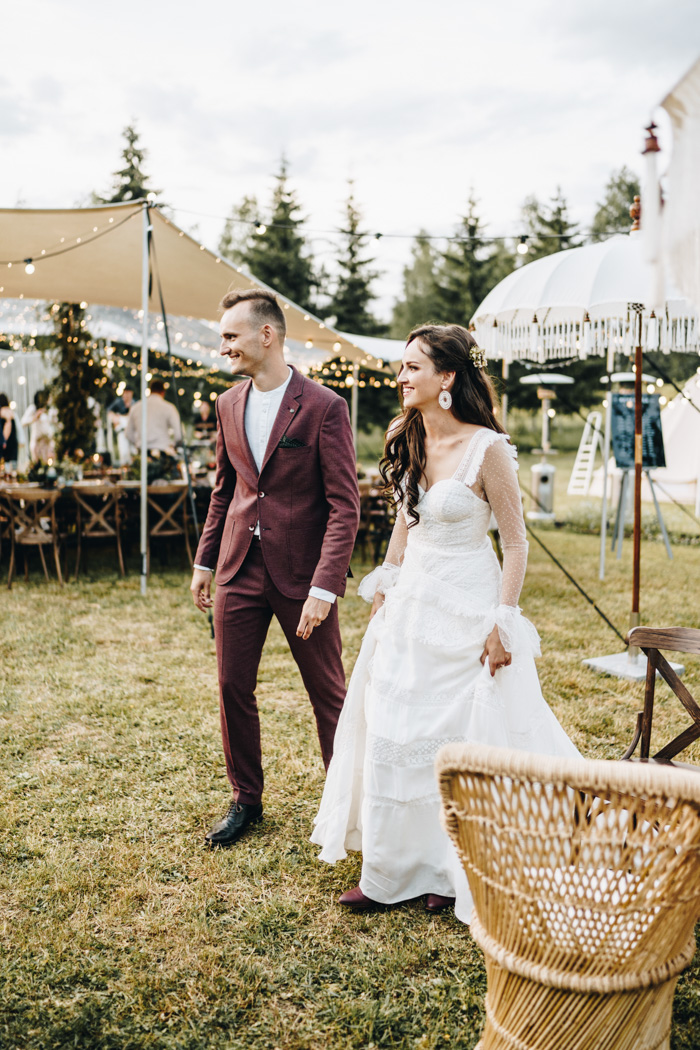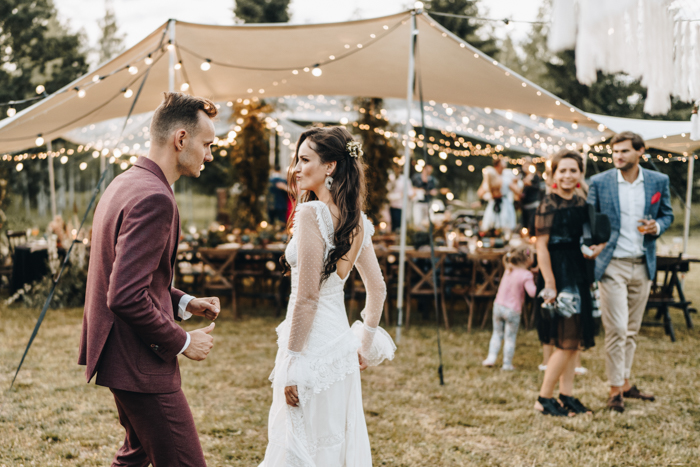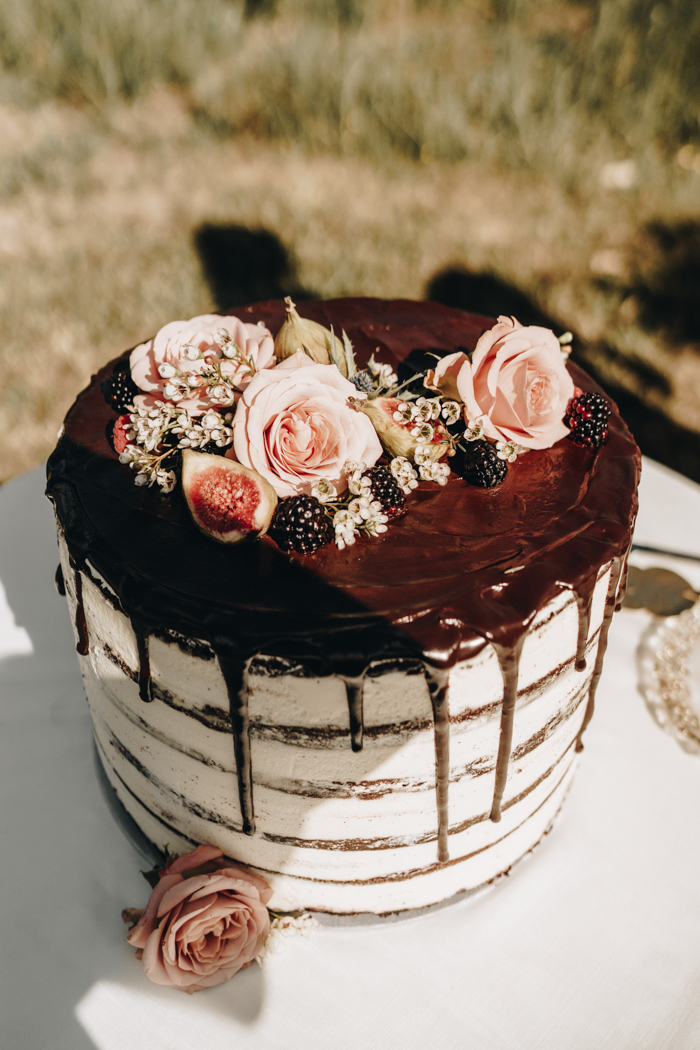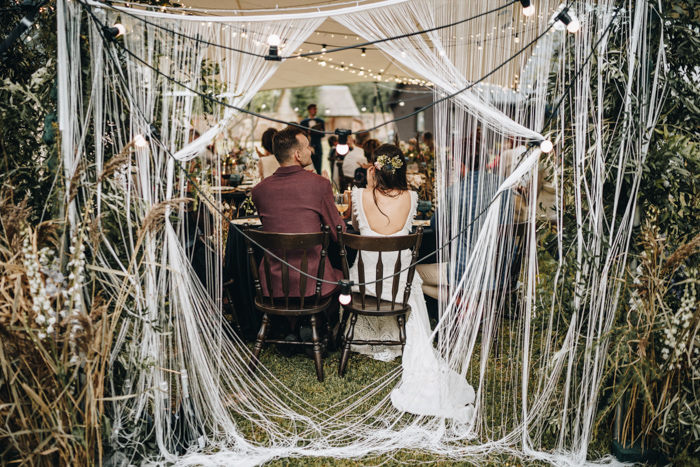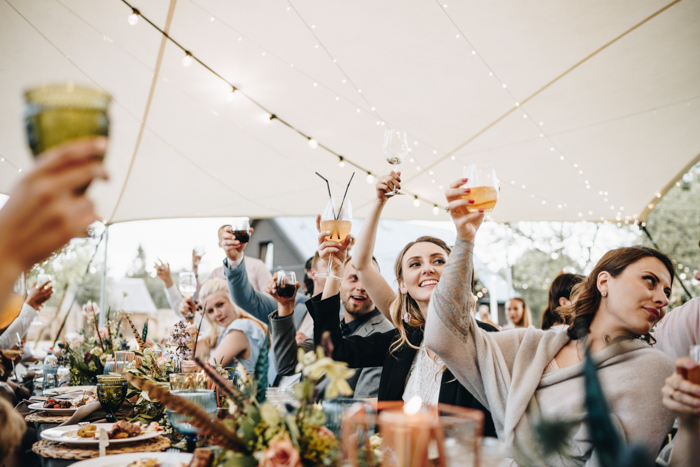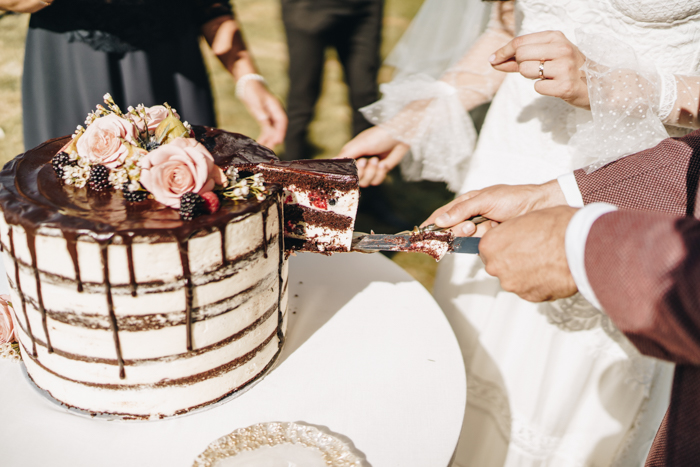 Our family name in the Latvian language means "mountain," and we are really passionate about this scenery in real life. We love mountains, traveling, hiking, snowboarding, and so on. There was a small hill at the venue with a beautiful landscape – meadow surrounded by forest, river and other natural goods. We did not want to overdo this natural beauty so we added some beautiful flowers, but all in all, went pretty simple with decorations.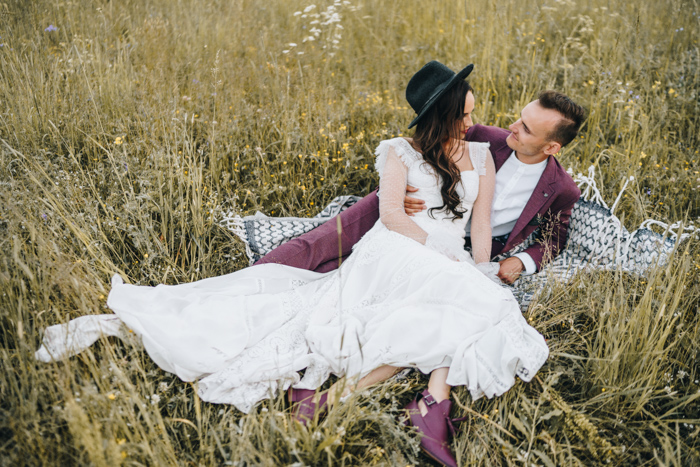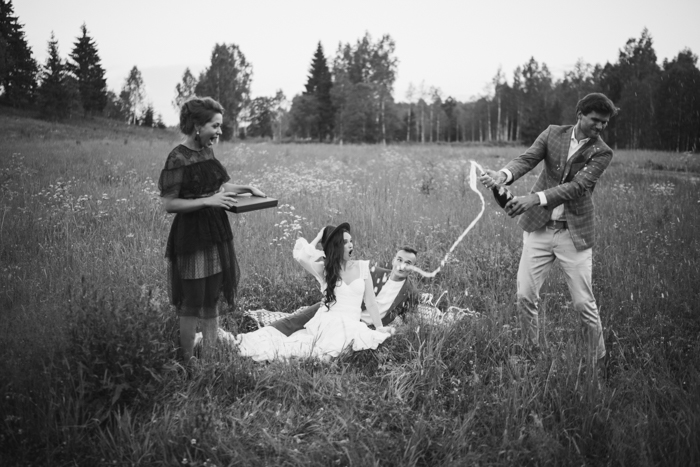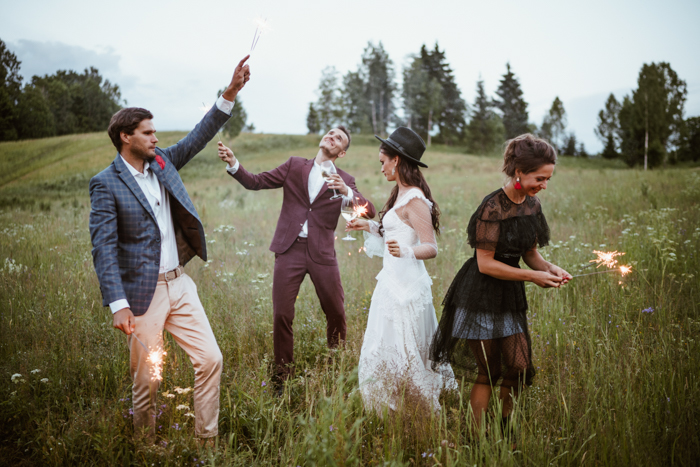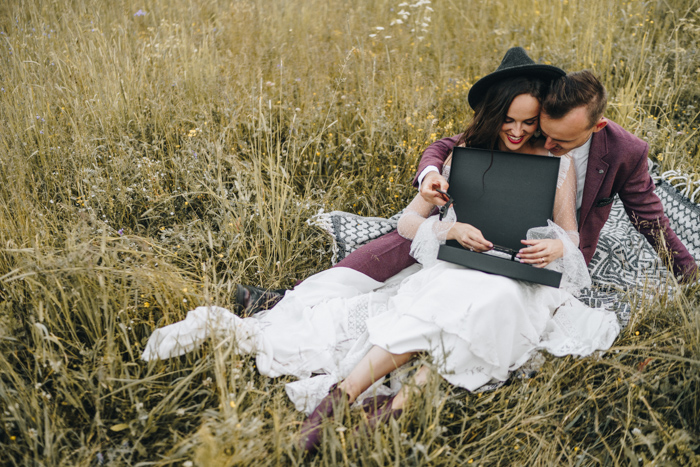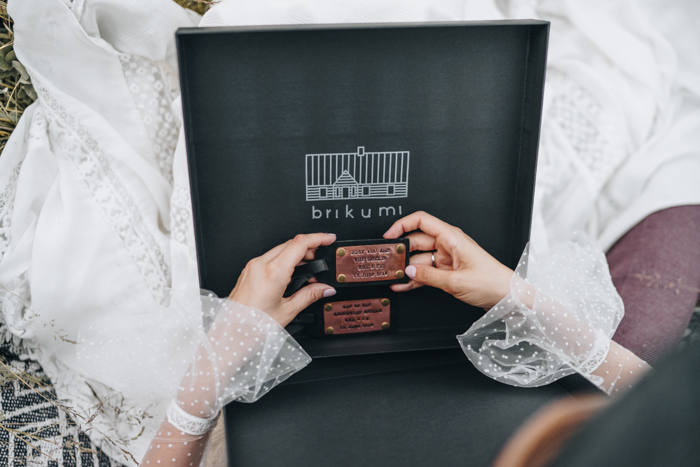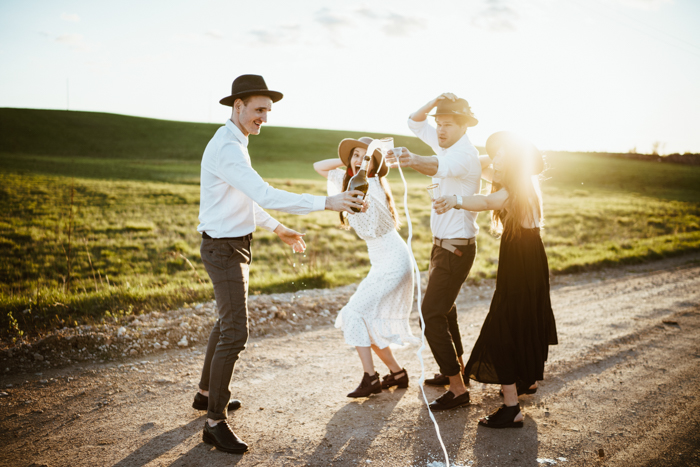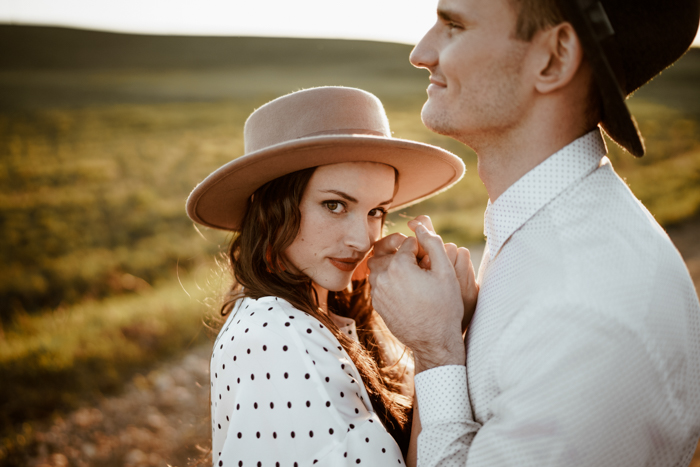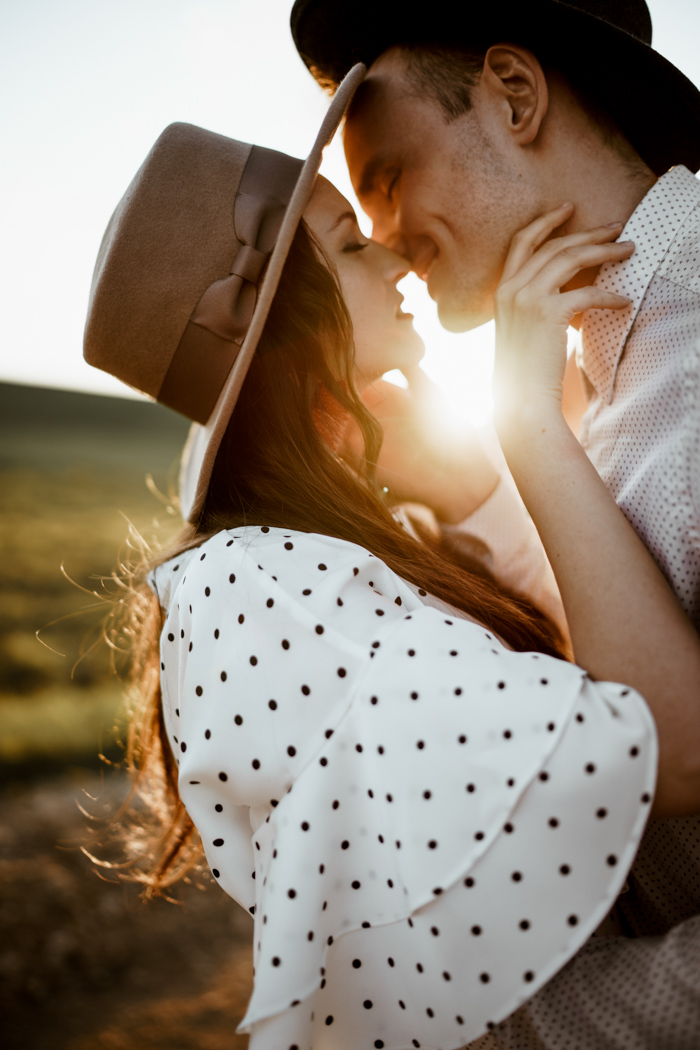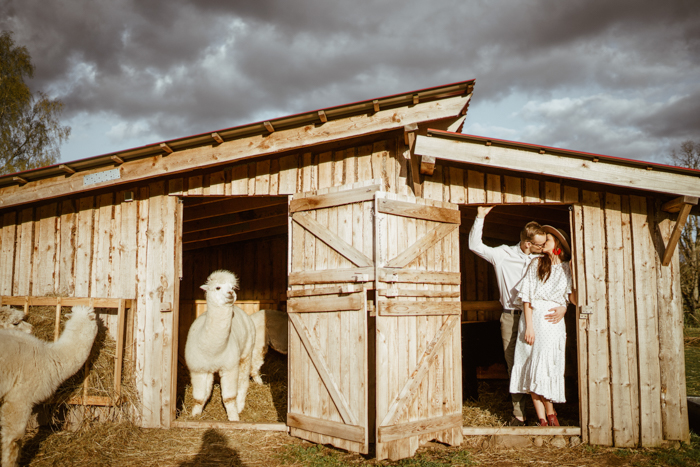 Processional – "Bridal Chorus" by Richard Wagner (played live by two cellists)
First Dance – "Wait" by M83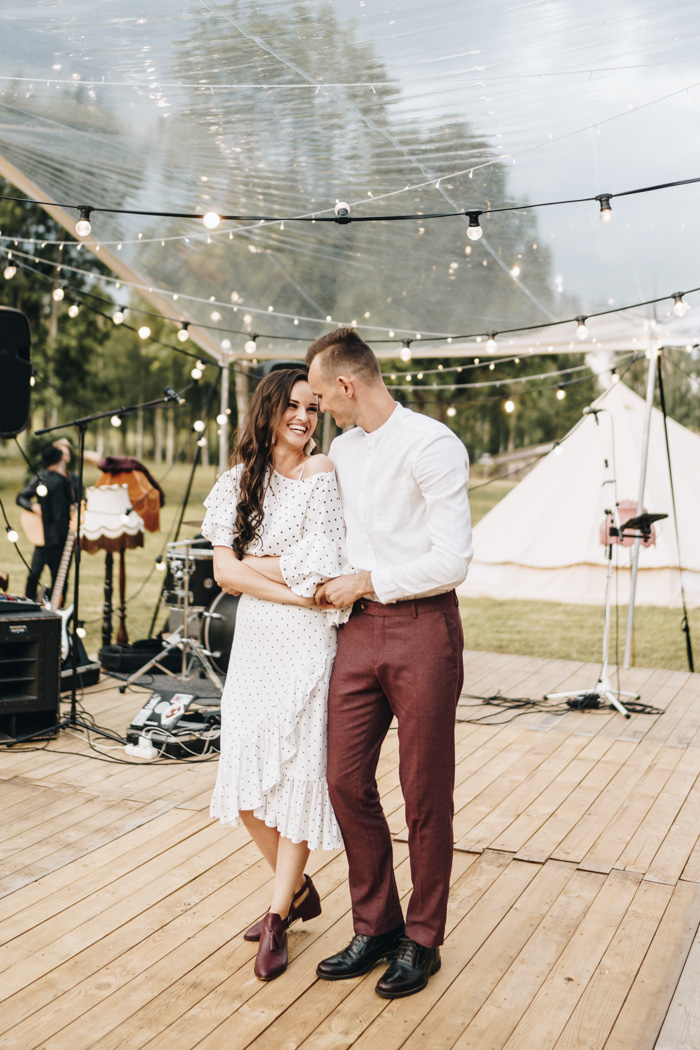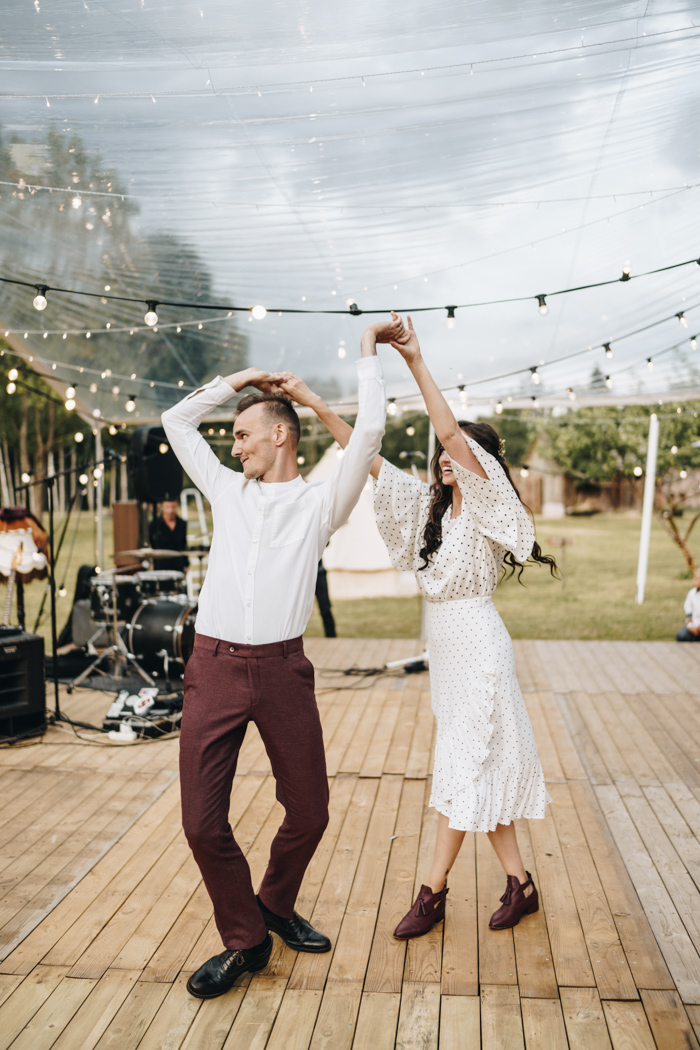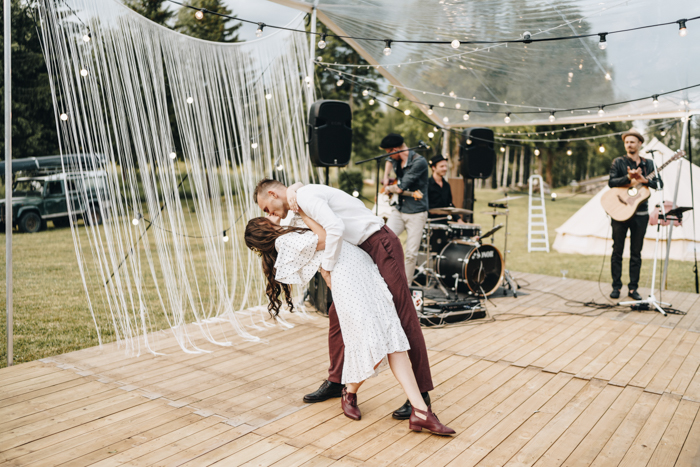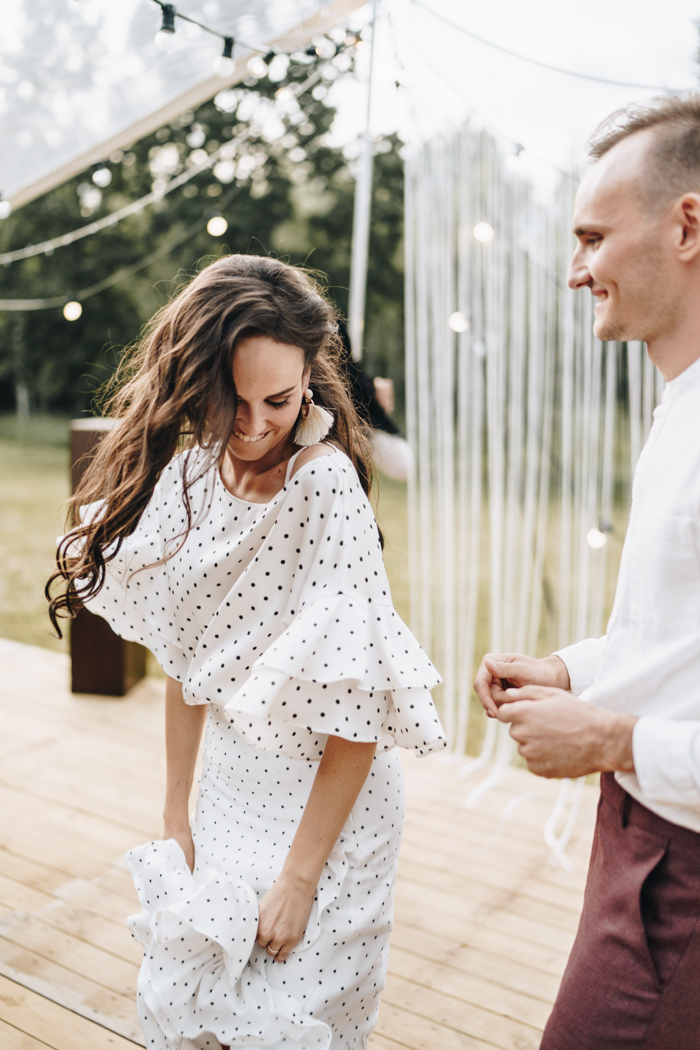 Congratulations to Baiba and Emils, and an extra special thanks to Junebug member Elina Upmane Photography for sharing this lovely bohemian Latvia wedding! Want to see more dreamy bohemian wedding inspiration? This bohemian Arkansas elopement at Buffalo Outdoor Center included the couple's dog as their witness!