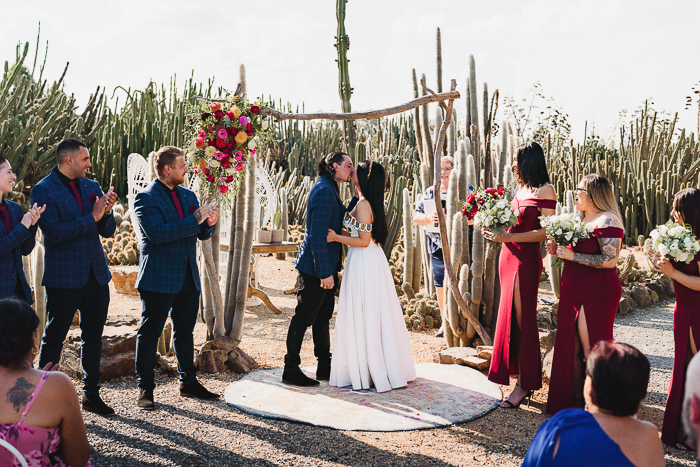 Drawing inspiration from the rich cultural background of the Day of the Dead and the artistic style of Frida Kahlo, Anahi and Chris had a clear vision of how their special day would look and feel. Featuring a stunning display of color and textures, the pair's Cactus Country wedding showcases unconventional style and gorgeously moody touches. Everything was cohesive and flowed seamlessly, from the venue and flowers down to the wedding attire.
The couple's bold fashion choices set the tone and gave their celebration a modern twist. Needless to say, Anahi looked absolutely stunning in her custom off-the-shoulder gown with ornate gold and cerulean embroidery. She paired this ensemble with a spectacular gold sugar skull halo crown. Meanwhile, Chris perfectly complemented the bride and rocked a blue checkered jacket, and a hot pink tie.
Reminiscent of the Mexican Mojave, African Sahara, and Argentinian Patagonia—the Cactus Country was the perfect setting for their unique affair. And with the otherworldly, cactus-dotted landscape as their backdrop, the two professed their love to each other surrounded by their loved ones. Following their intimate desert ceremony, a vibrant reception awaited. The couple and their guests dined on delicious Spanish food and danced the night away. Take a closer look, and don't miss out on all the unforgettable details. These dreamy photographs captured by Eerik Sandstrom Photography will surely take your breath away.
The Couple:
Anahi and Chris
The Wedding:
Cactus Country, Victoria, Australia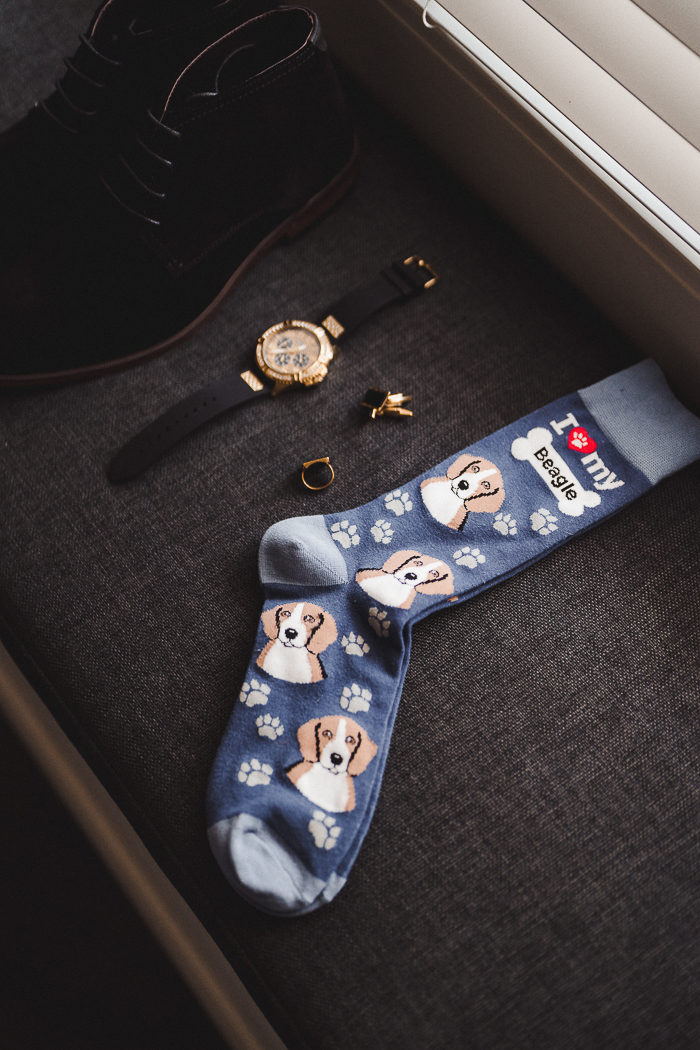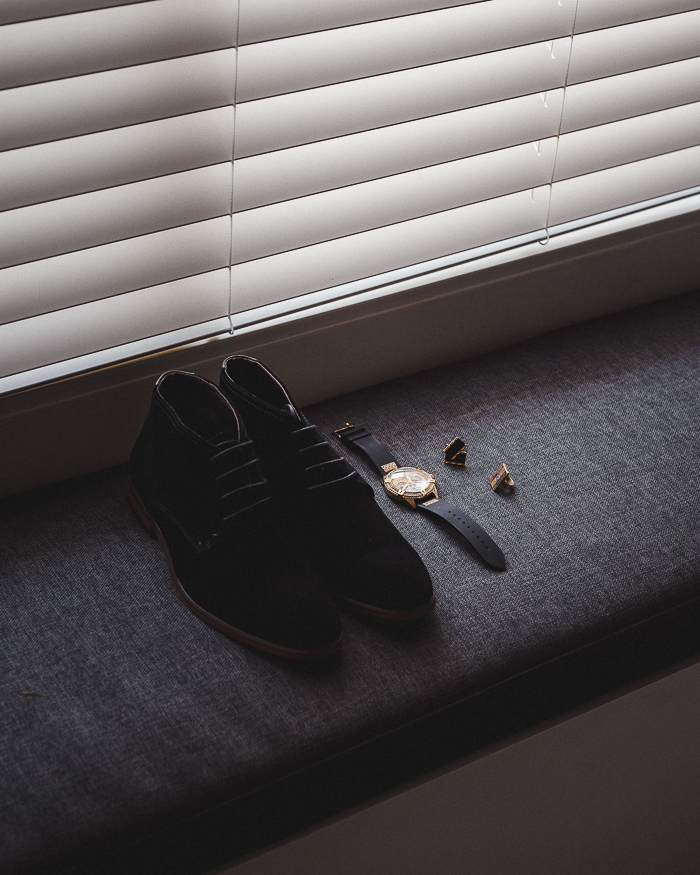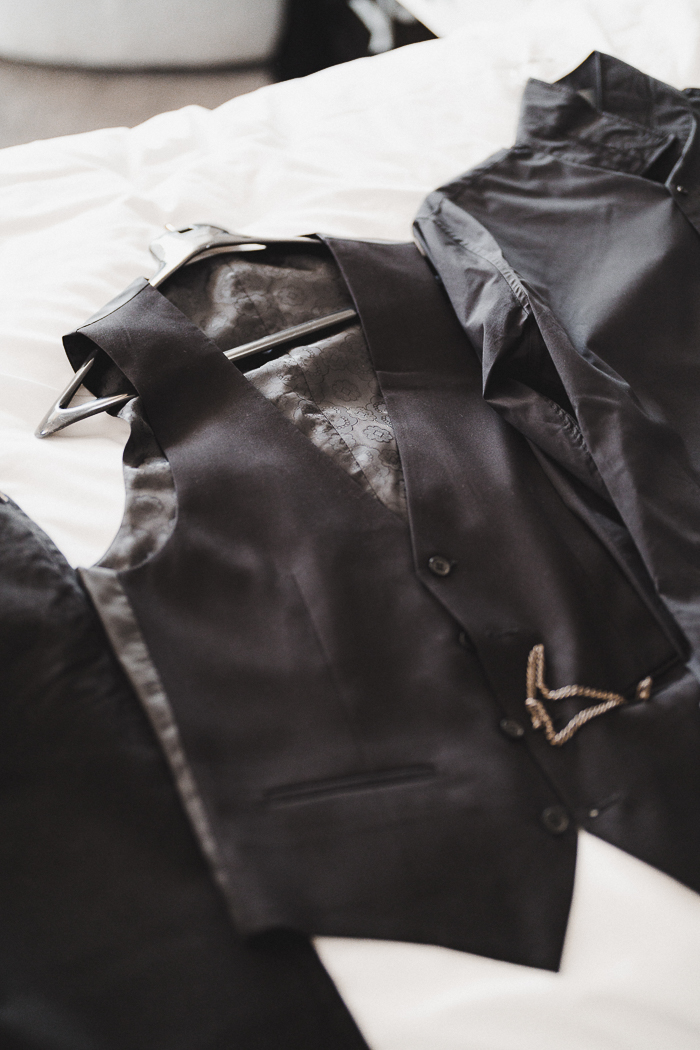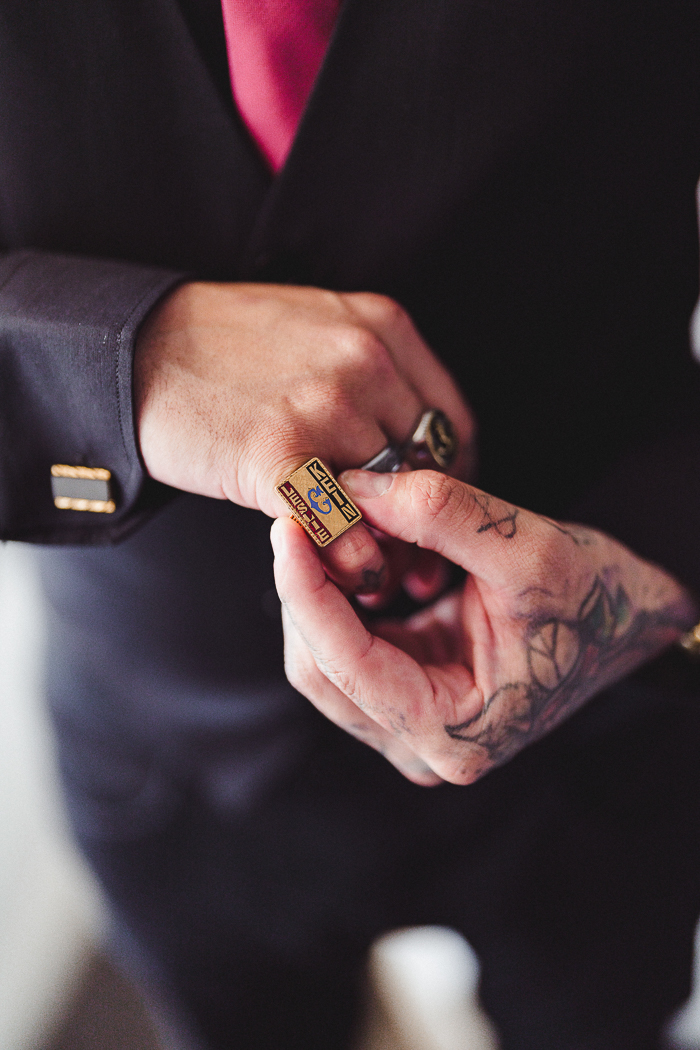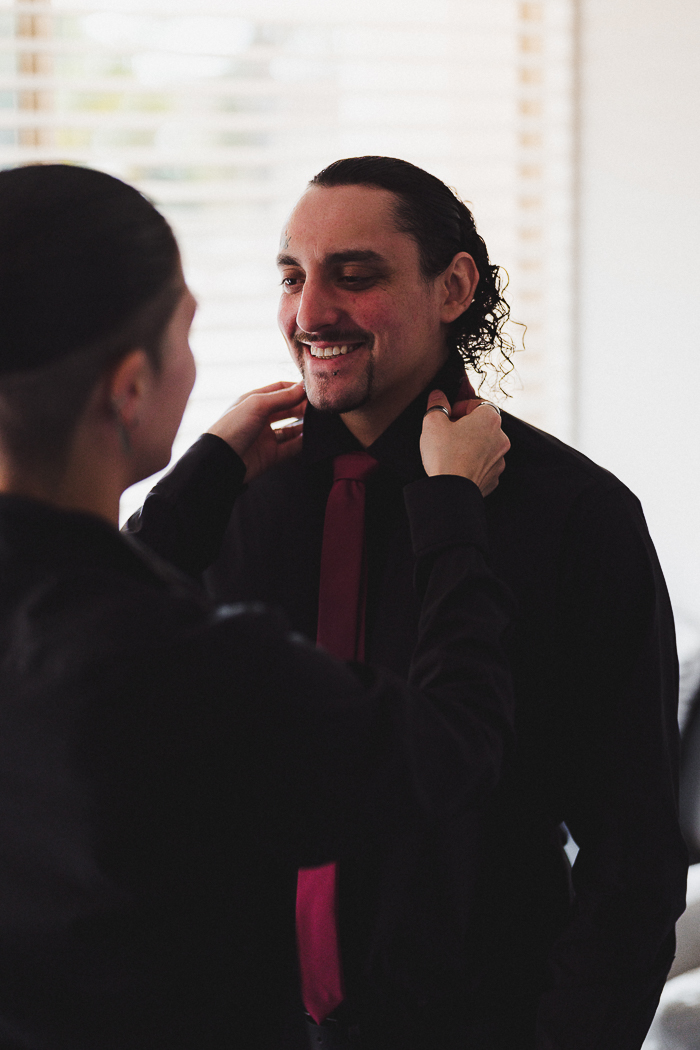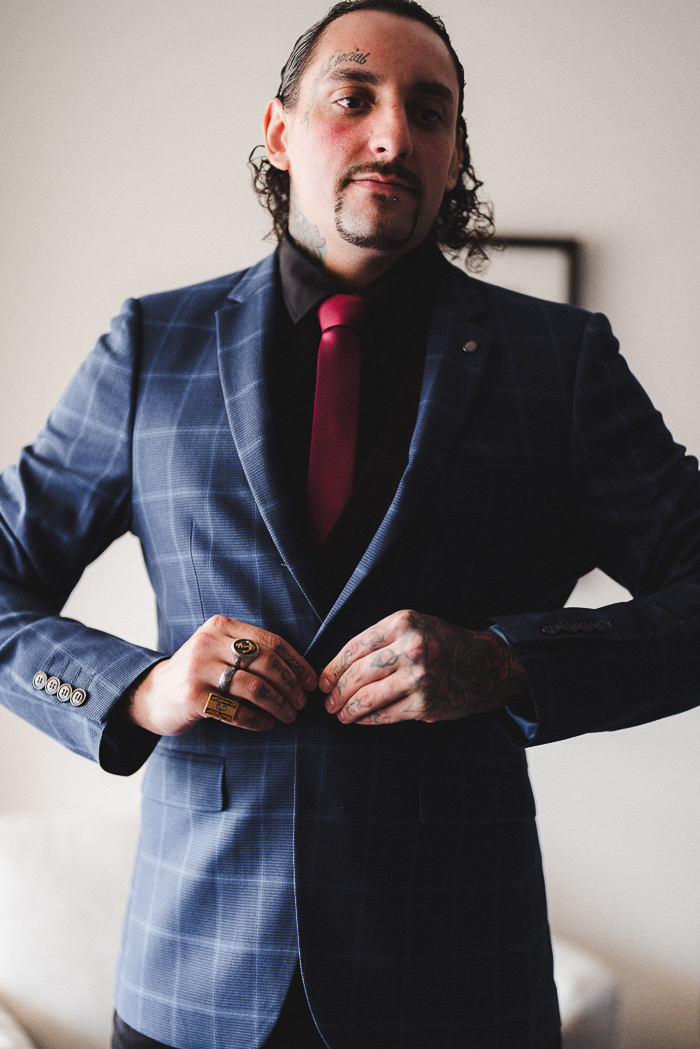 Why A Cactus Country Wedding
We chose the Cactus Country because of its amazing landscape and uniqueness that's not common here in Australia. We wanted to transport our guests, give them a night to remember, and made sure they had fun.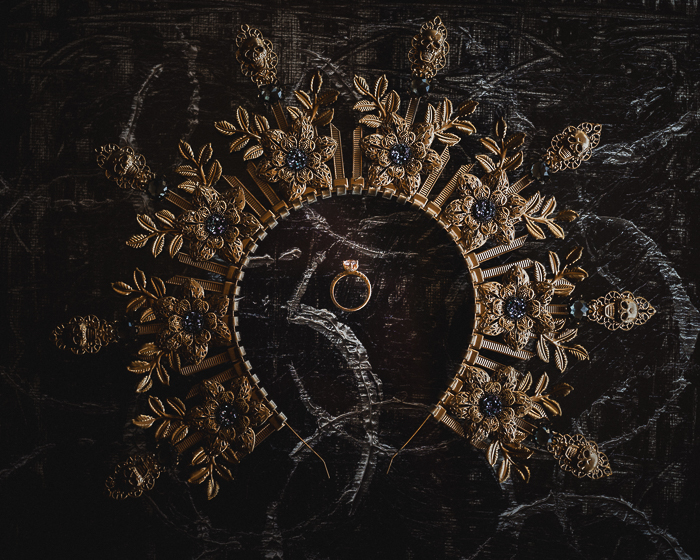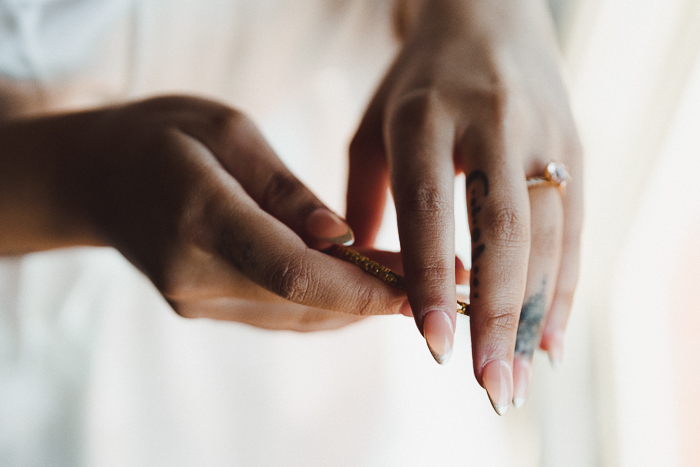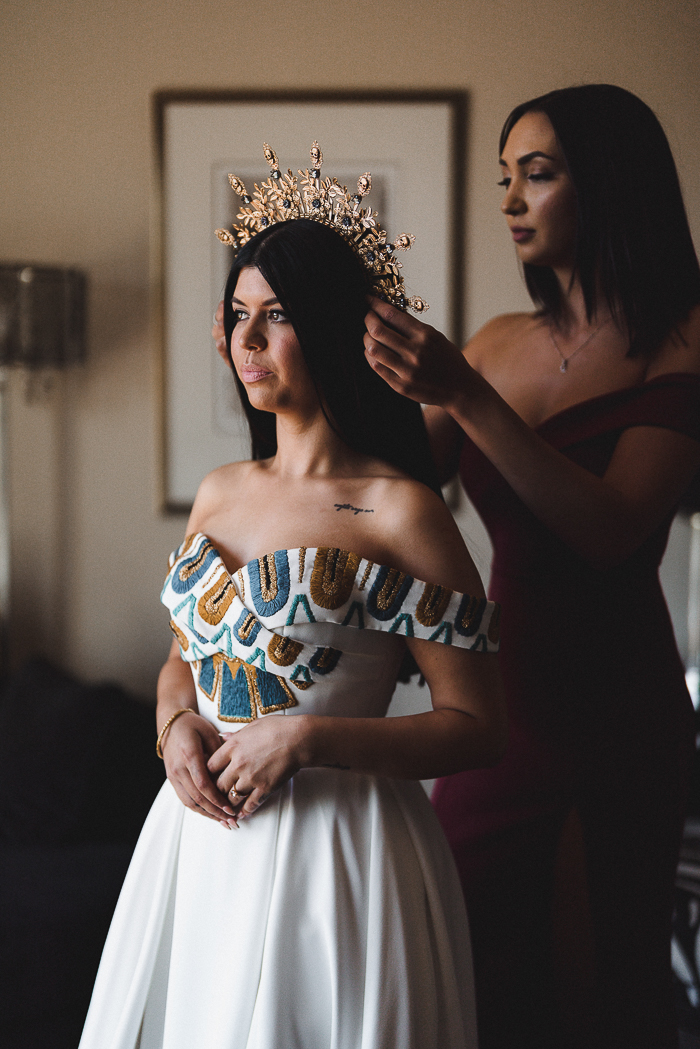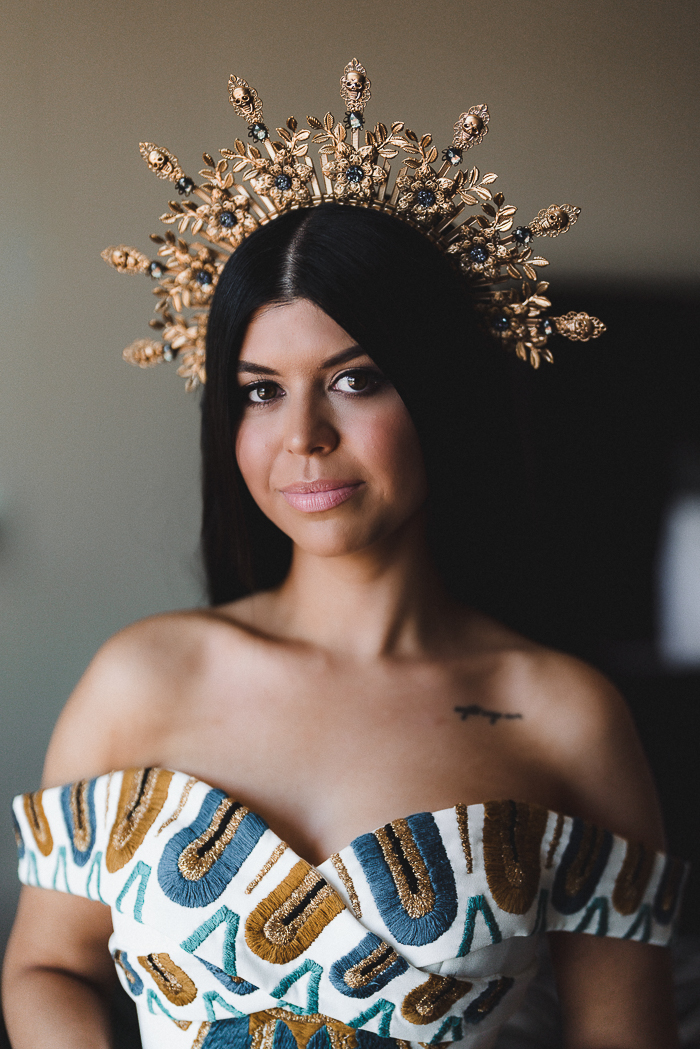 Personalizing Their Ceremony By Writing Their Vows Having A "Plugged" Ceremony
We wrote our own vows, used biodegradable fresh petals to avoid damaging the beautiful landscape, allowed people to take as many photos and videos as possible, and encouraged a "plugged" ceremony.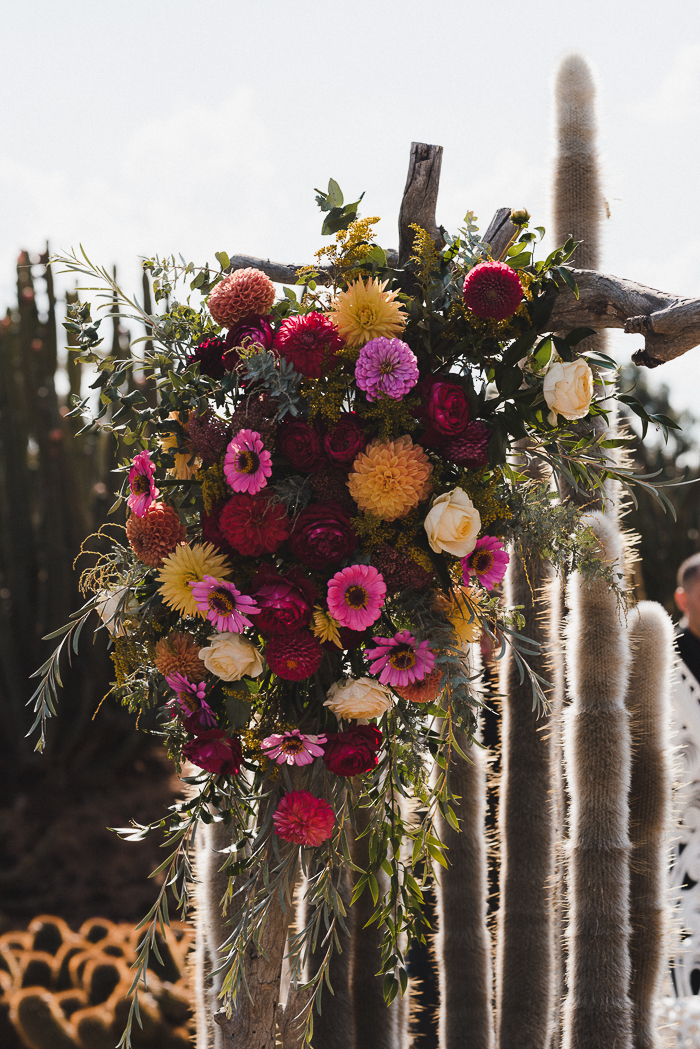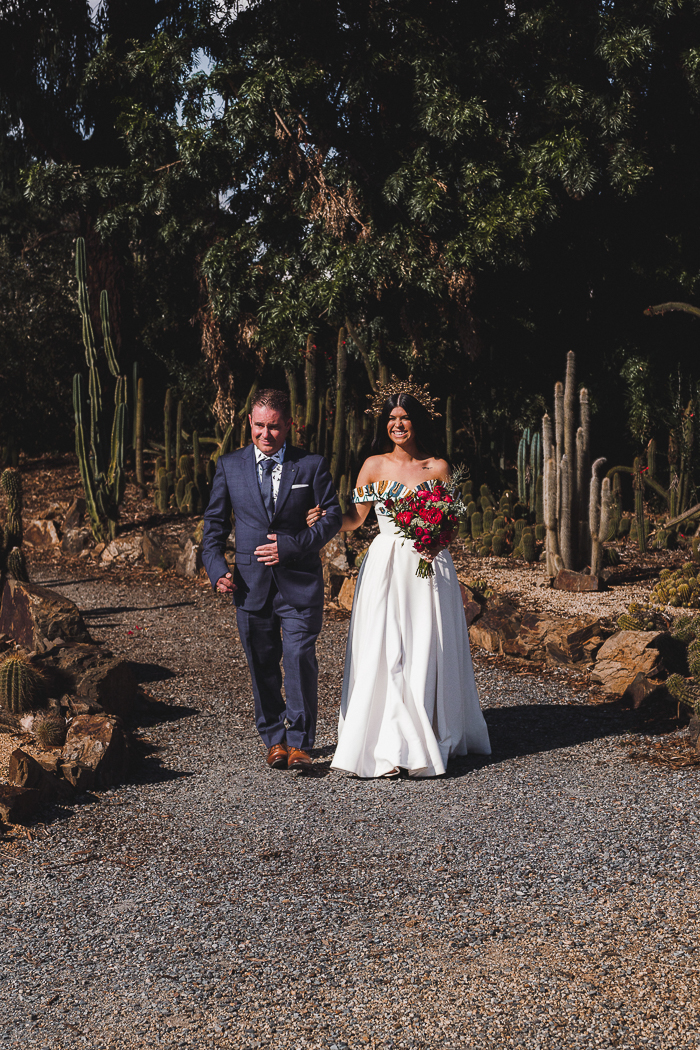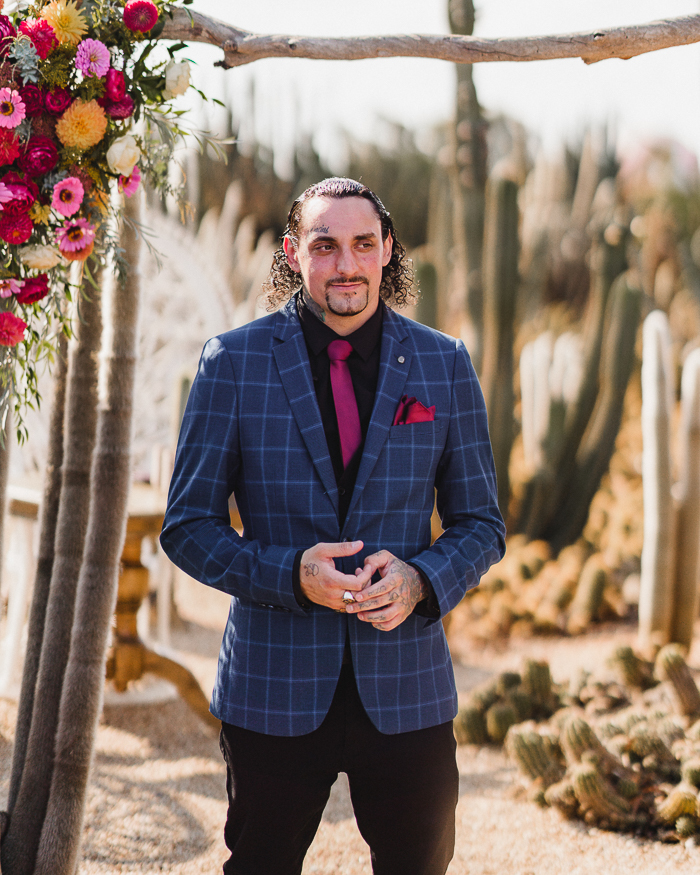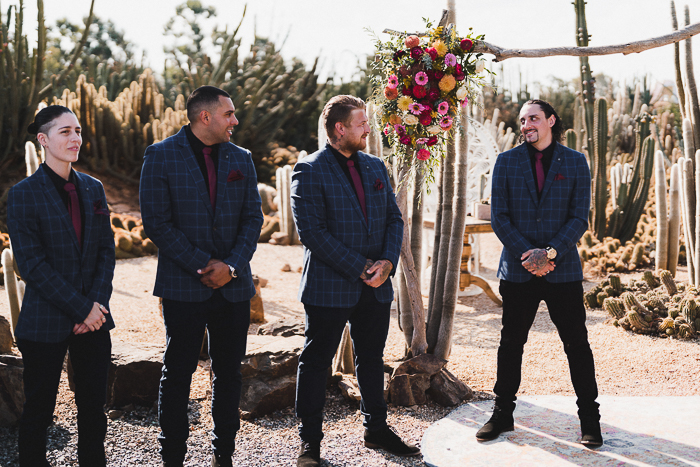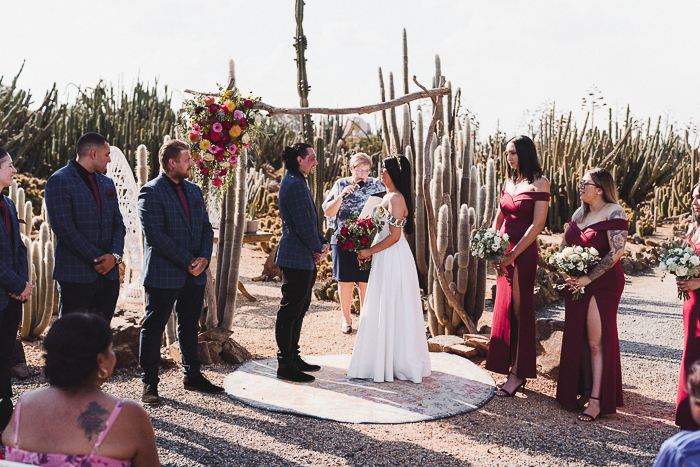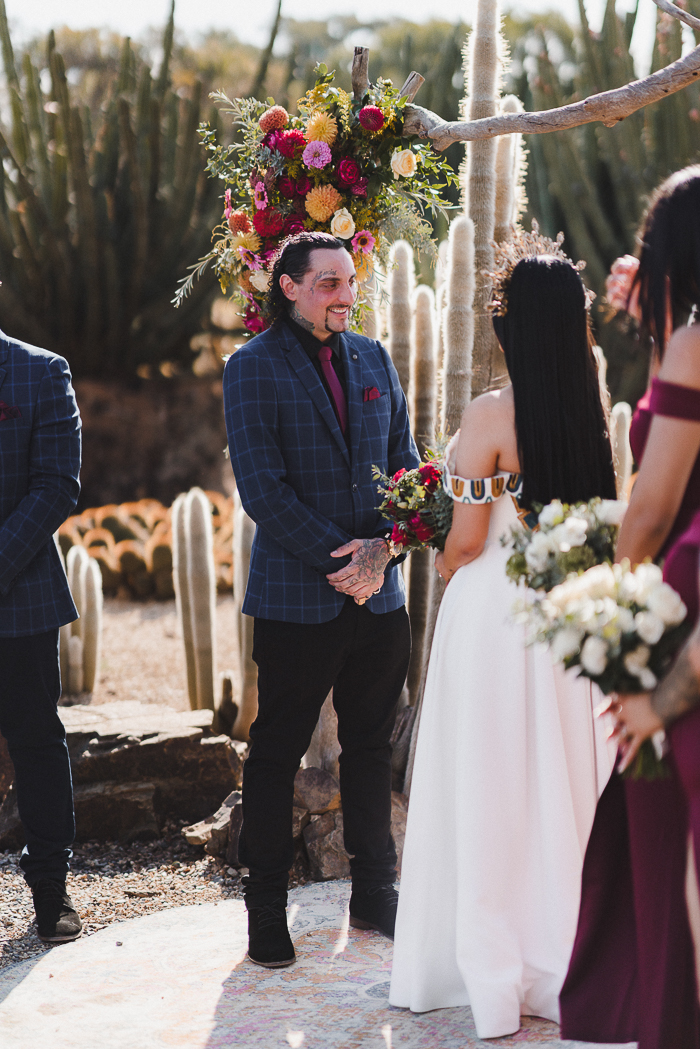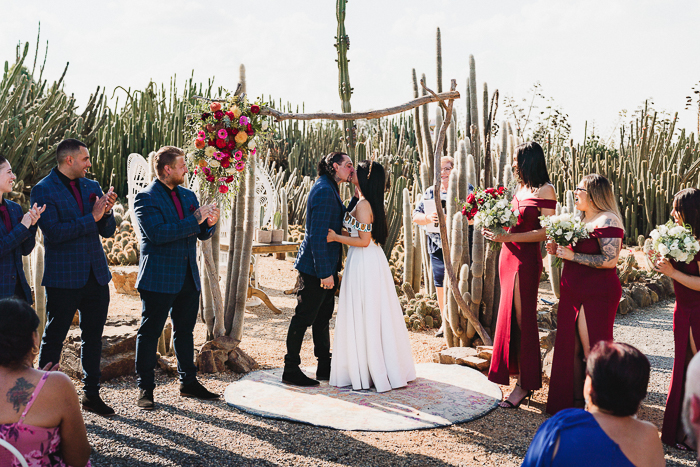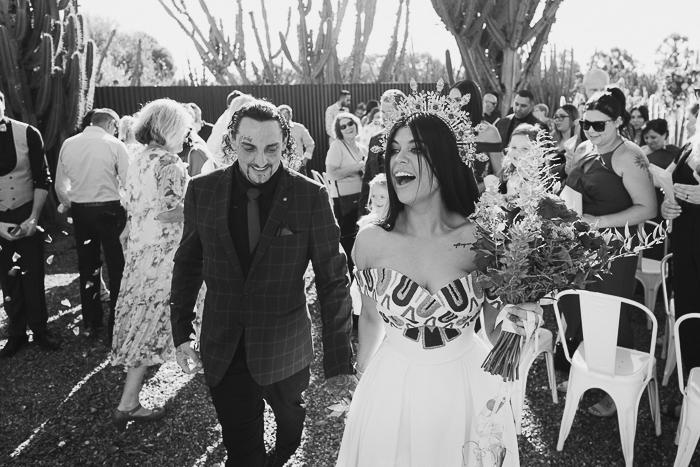 Advice From the Newlyweds: Don't Be Afraid To Explore Out Of The Box Wedding Ideas
Our advice for couples who just started the planning process, do what makes you happy. Sometimes getting out of the box and trying different things improves your experience and that of your guests.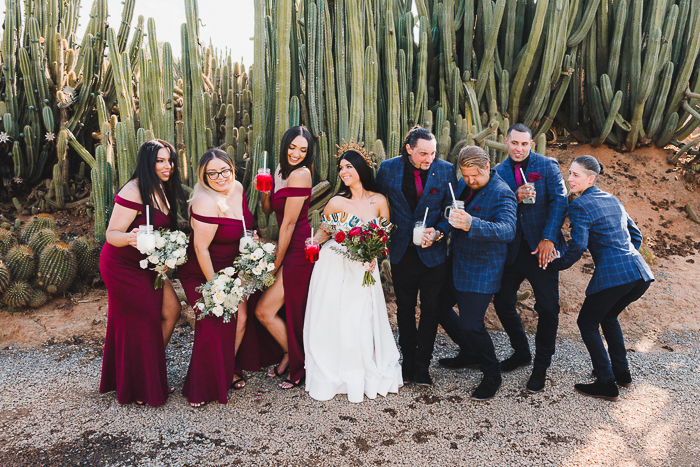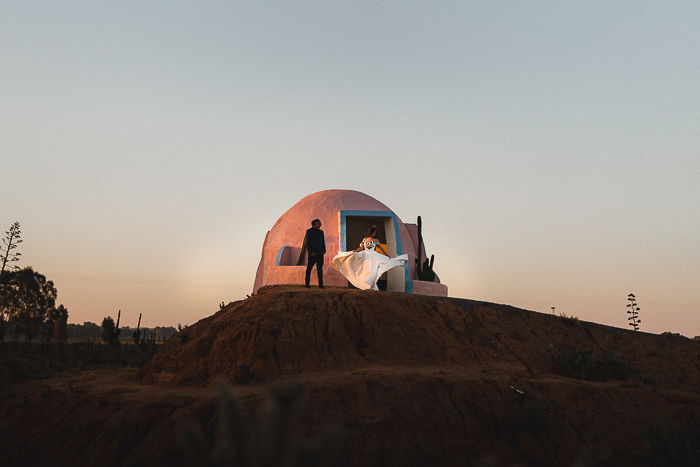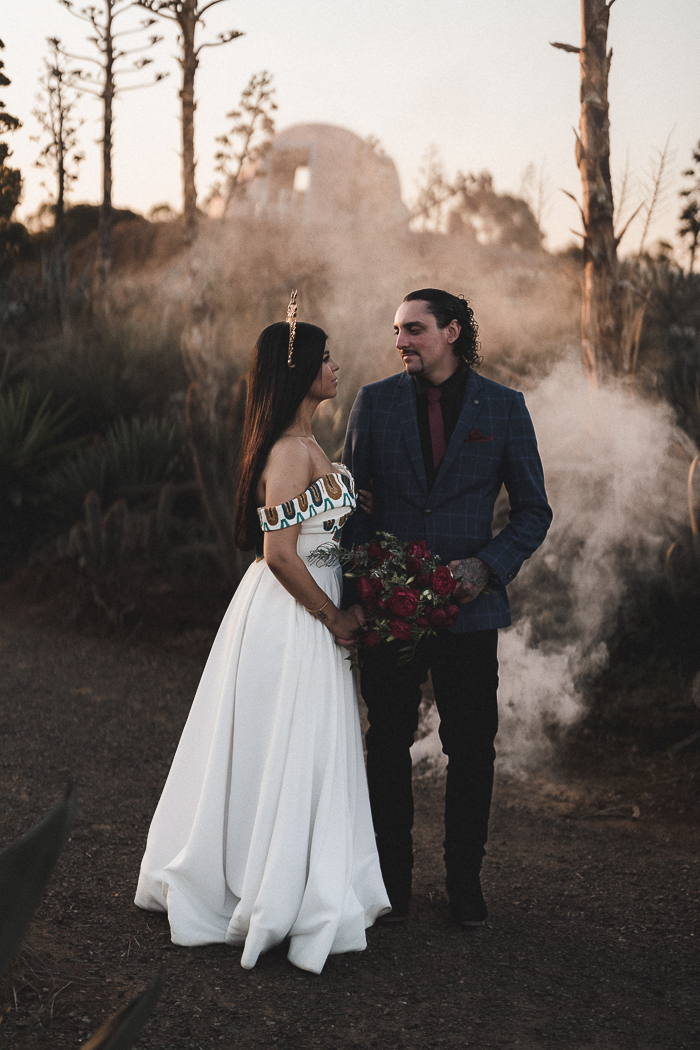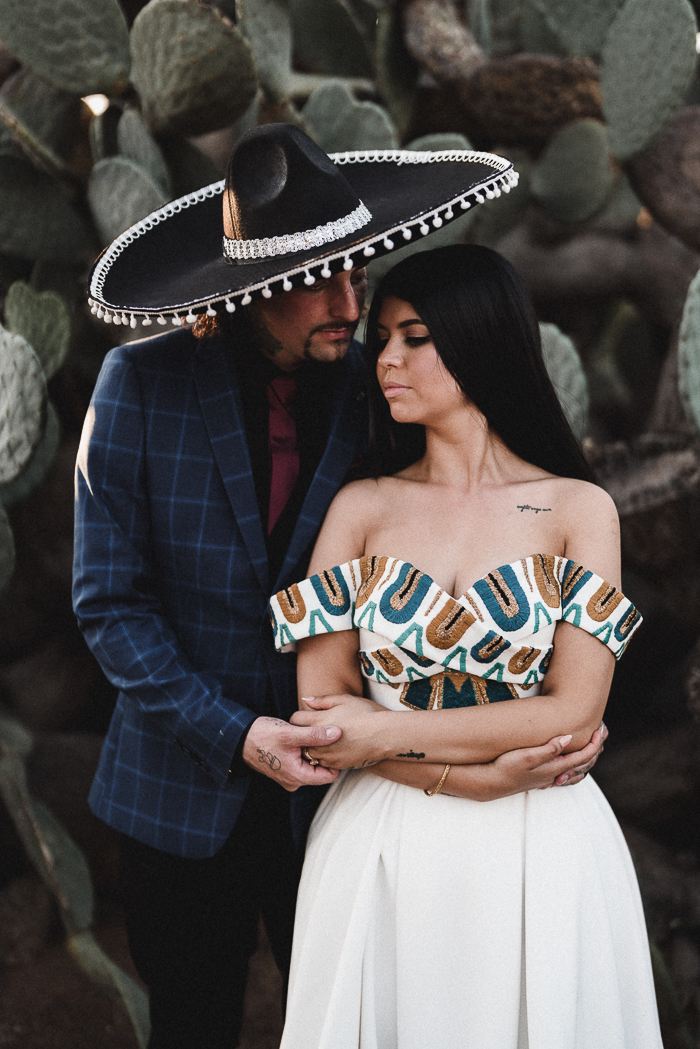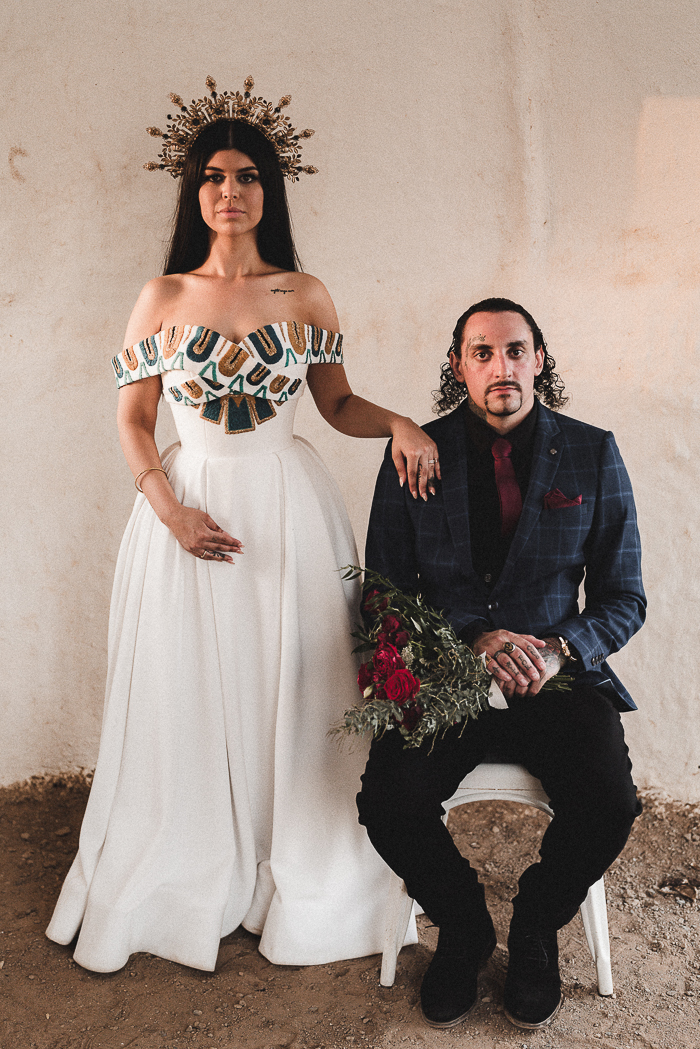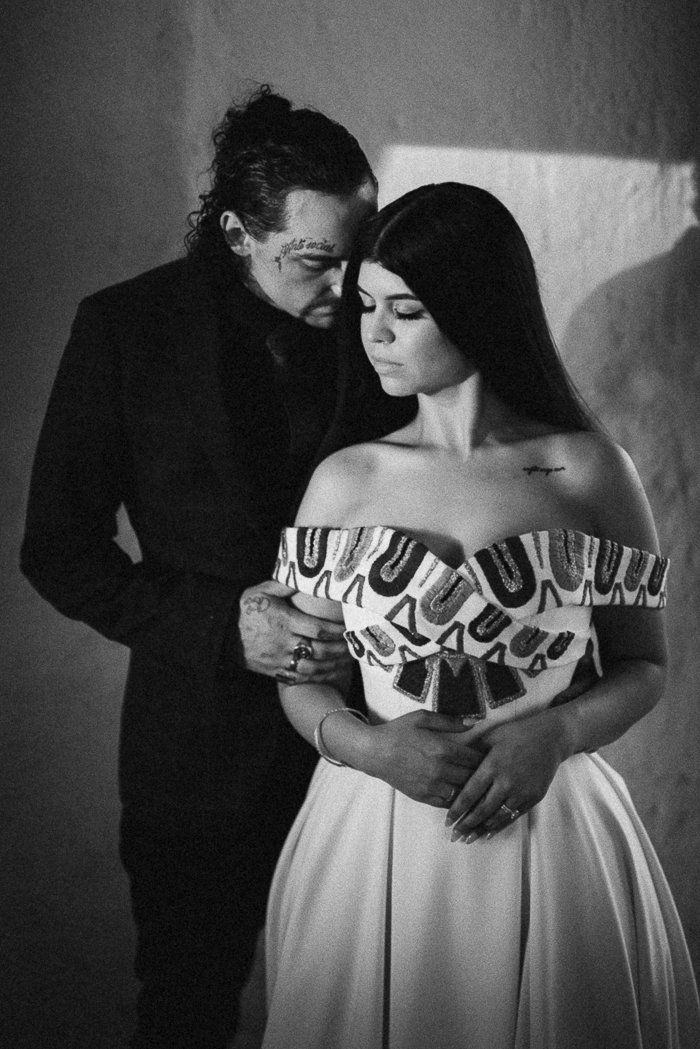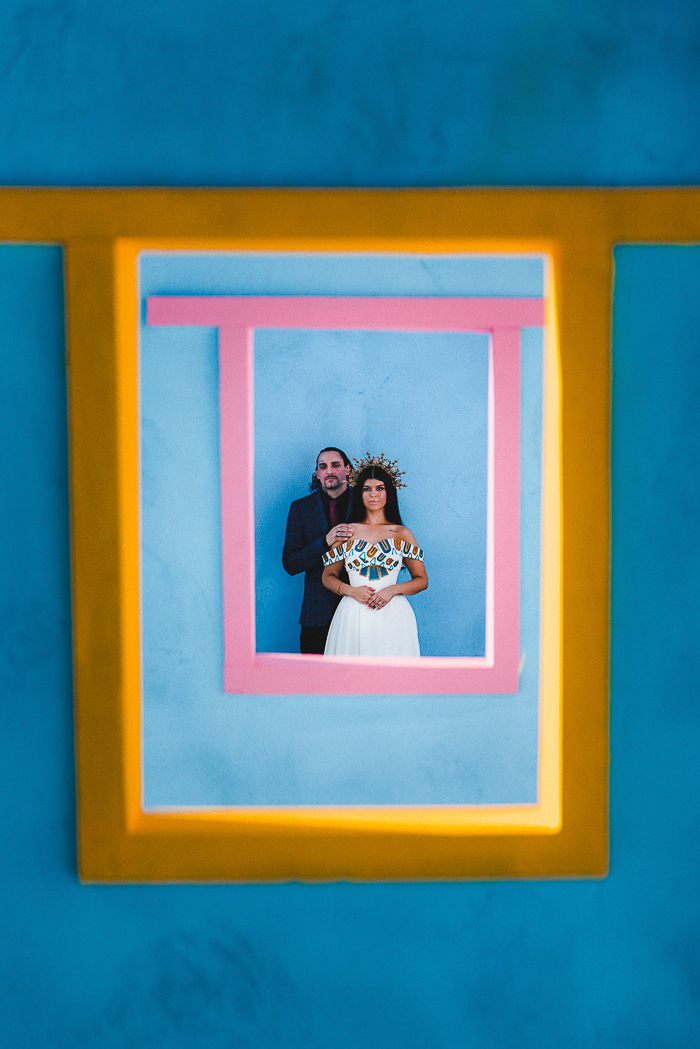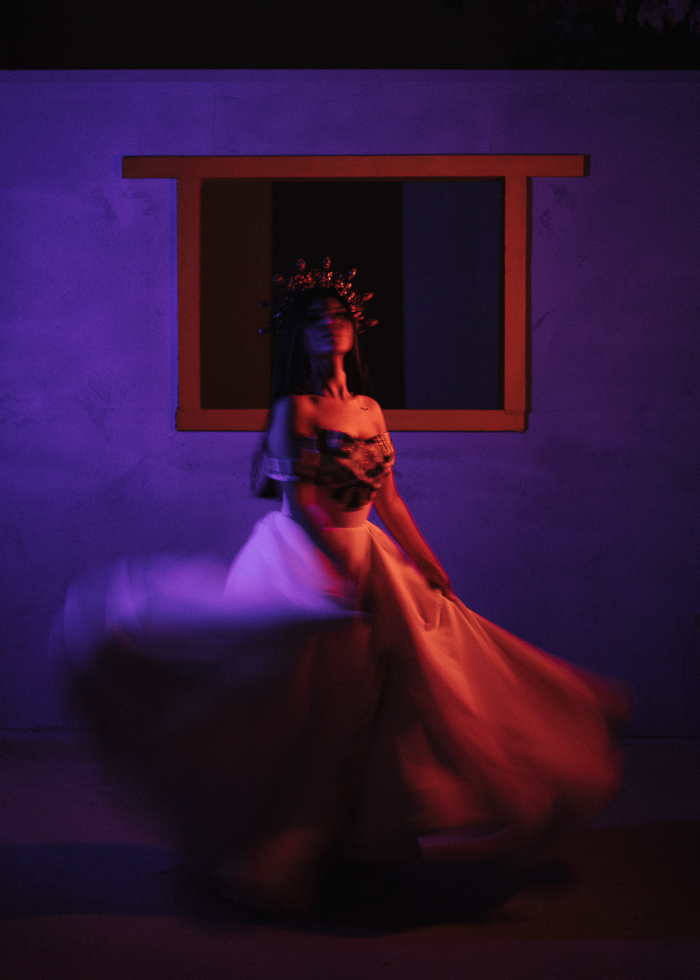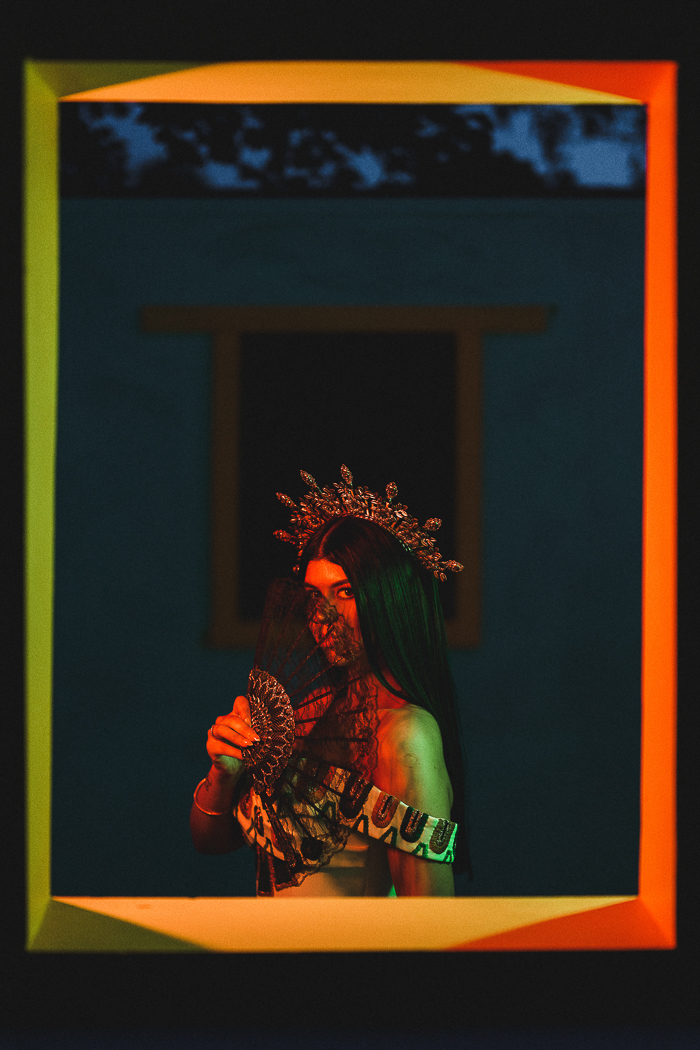 They Treated Their Guests To Delicious Spanish Food
We hired a Spanish caterer, Dos Amigos. We treated our guests to Spanish food and served Paella, Spanish potatoes, calamari, and churros. It was absolutely delicious! We made sure we brought in some of my Hispanic culture for our very multicultural group of guests.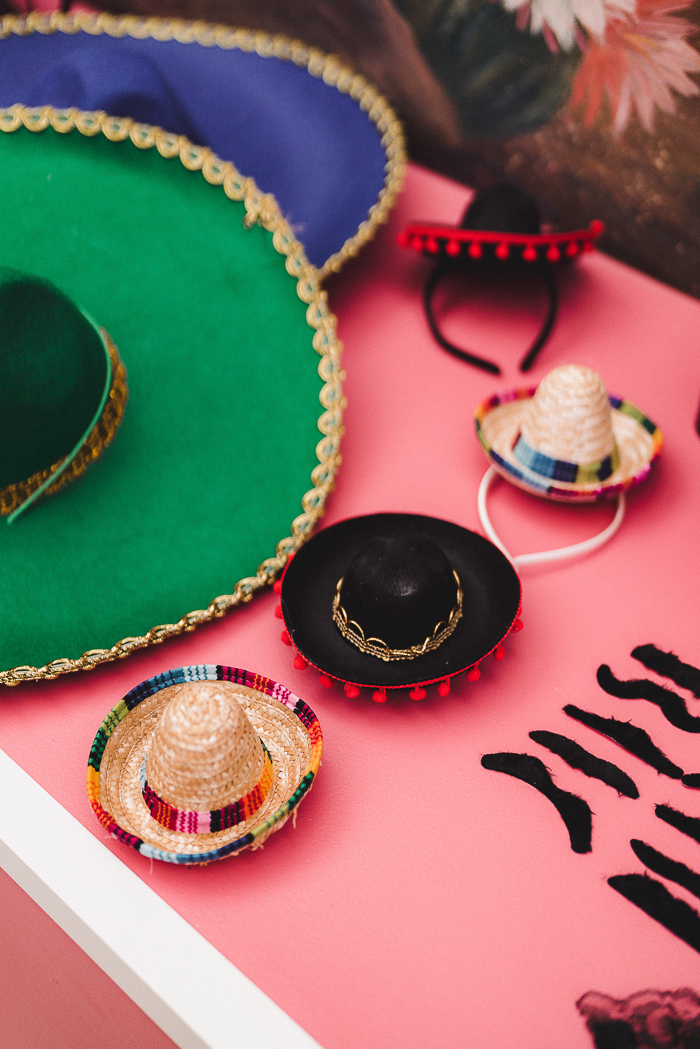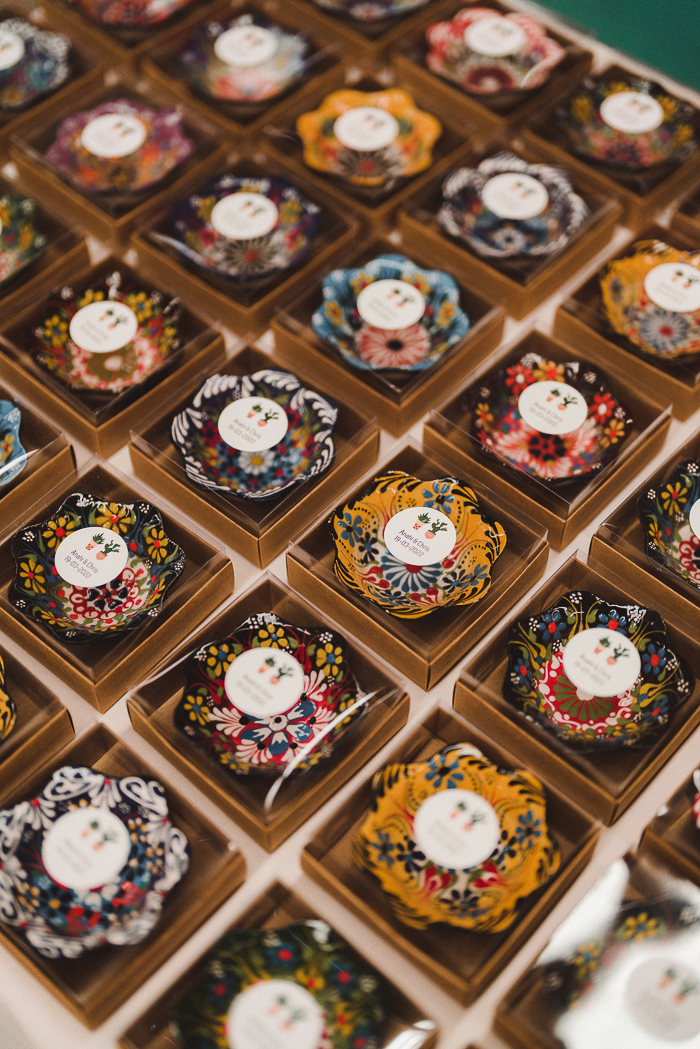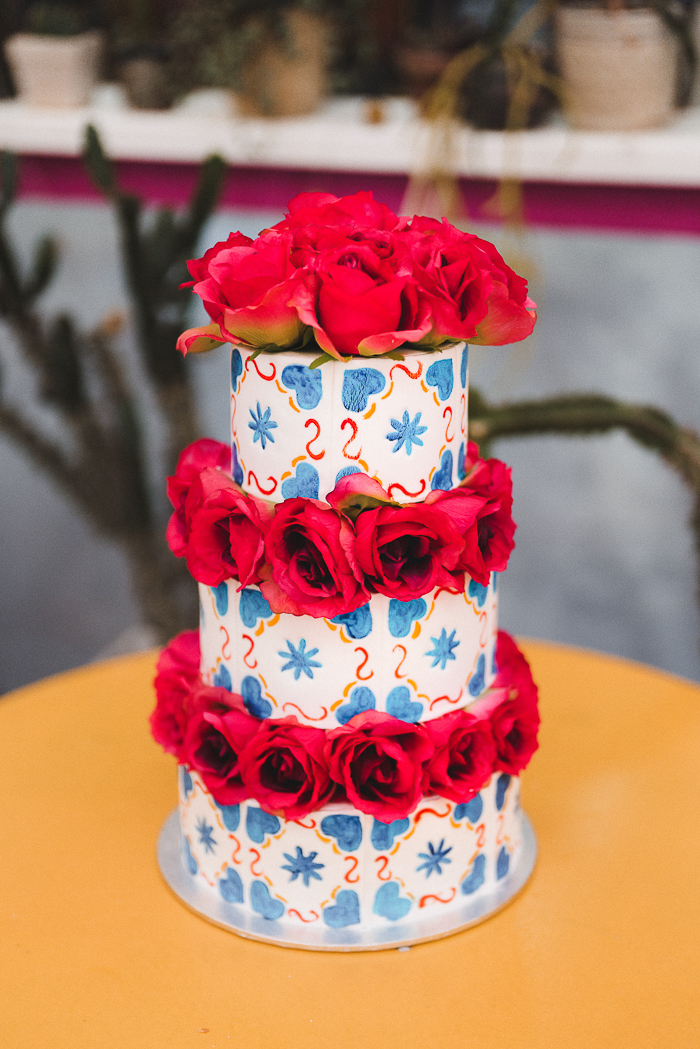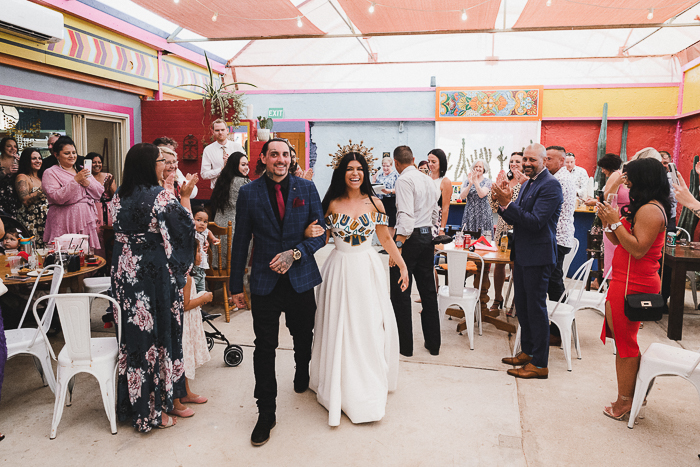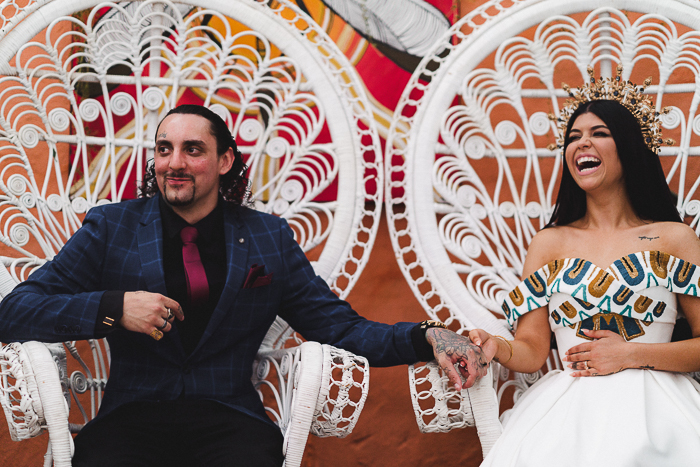 Congratulations to Anahi and Chris on their Day of the Dead Cactus Country wedding. And big thanks to Eerik Sandstrom Photography for capturing all the beautiful details that made this celebration an inspiration to think outside the box. And like this couple, don't be afraid to put your own spin on traditions or infuse your big day with your and your partner's personal style.