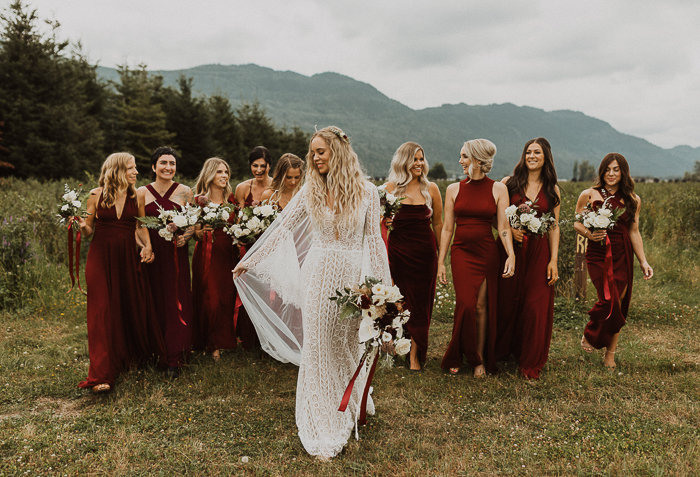 Geneva and Kevin's garden wedding at Woodbridge Ponds focused on nature's beauty with a whimsical outdoor ceremony and a magical greenhouse reception. With the help of large burgundy and white floral arrangements from Fern & Flower Events, a macrame backdrop set against lush trees, and an abundance of greenery, the couple transformed the space into a folkloric fairytale.
Geneva's lace sheath gown with bell sleeves–found at The Bridal Gallery–perfectly matched the flower crown she paired with it to give her a free-spirited boho look. And we love the navy suits–from Indochino–that the groom and groomsmen wore to add a touch of elegance to the day. We're so glad The McLachlans were there to capture the spirit of the day. Keep scrolling to see an emotional first look, a beautiful sunset couple's session, and even some surprise pet friends.
The Couple:
Geneva and Kevin
The Wedding:
Woodbridge Ponds, Abbotsford, B.C., Canada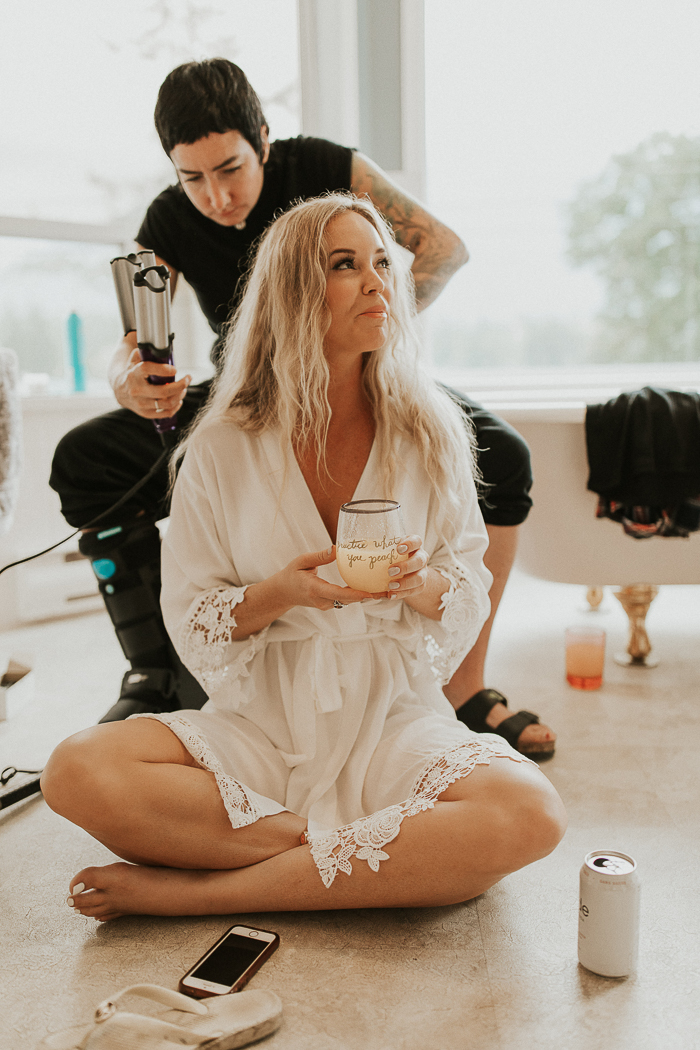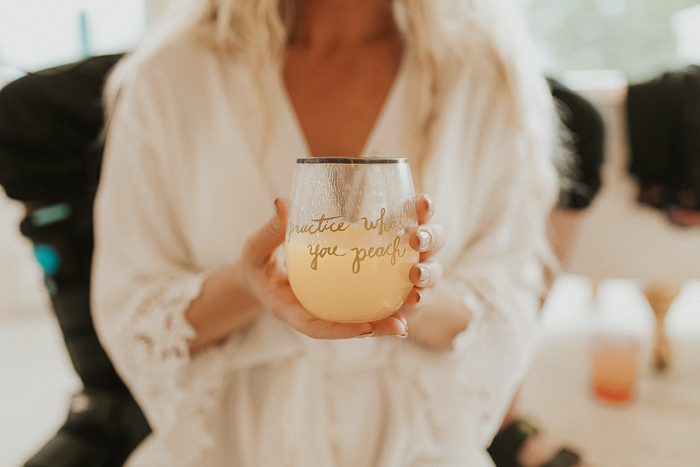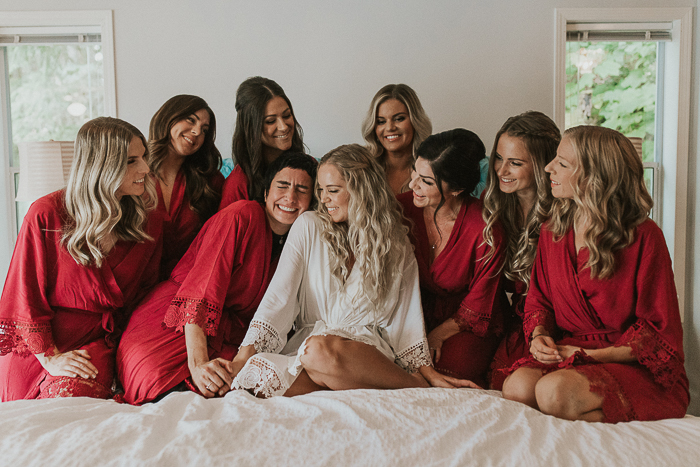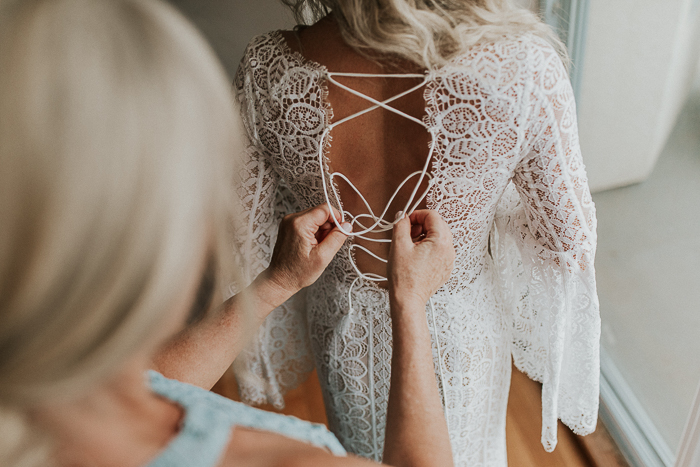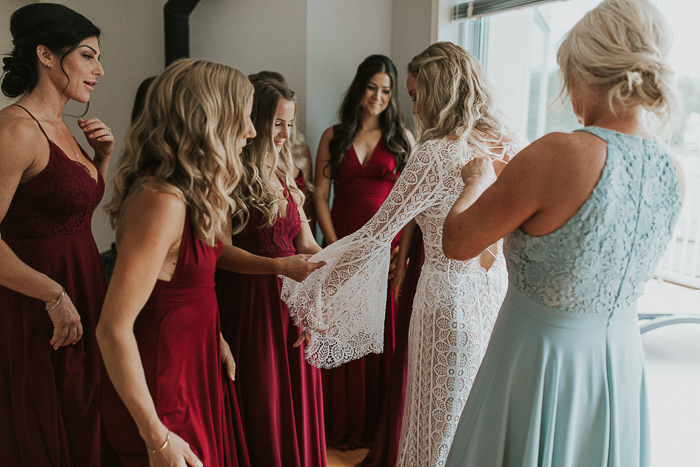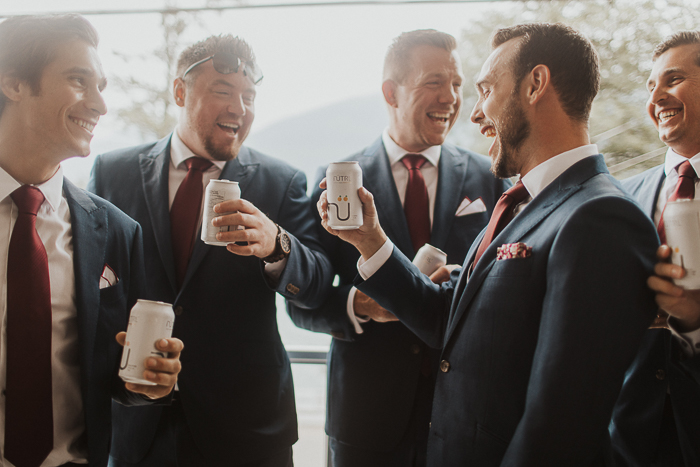 A Memorable First Look
The whole day was the most memorable day of our lives, but if we had to narrow it down to the most magical moment, it would have to be our first look. We had rented a beautiful home right on Cultus Lake– big enough for me and my ten soulmaids (aka bridesmaids) to get ready upstairs and Kevin and his five soulmen (aka groomsmen) to get ready downstairs. Naturally, we were tempted to see each other all morning. Finally, when it was time for our first look, our videographer Sean took Kevin out first. They went down this beautiful forested path next to our Airbnb and went all the way along the lake's edge. Shortly after, I followed with our photographer Kaylyn. I can still feel the butterflies in my stomach just thinking about it. We laughed, cried, twirled around in circles, and read each other our vows in private—just the two of us.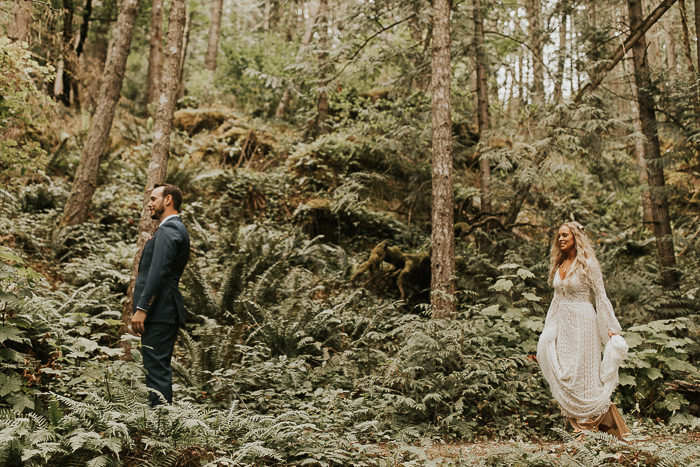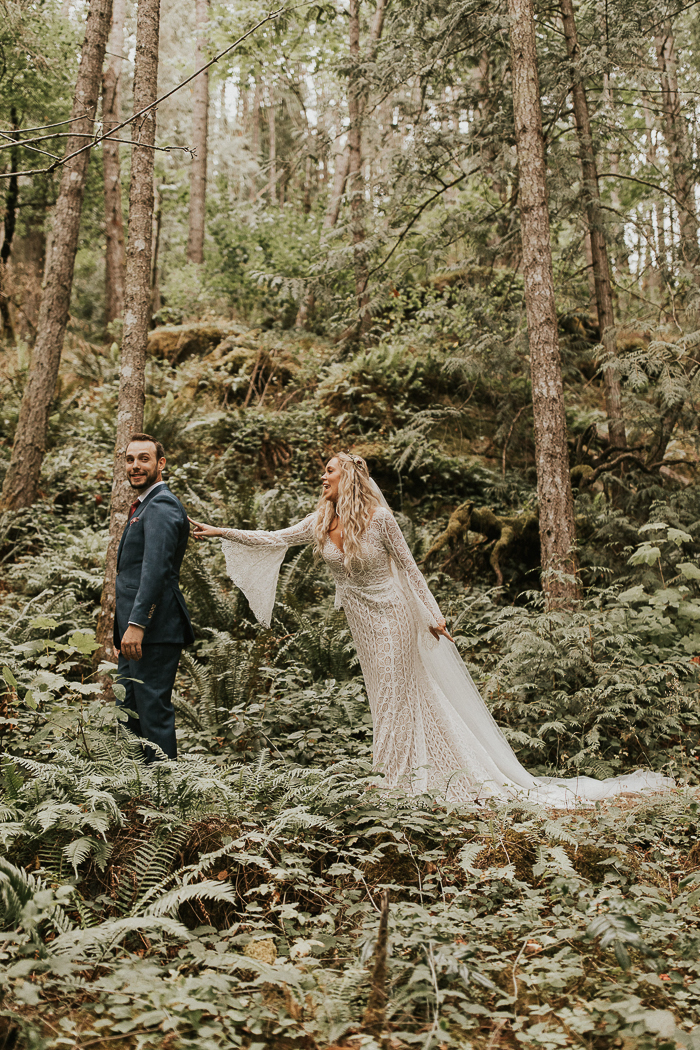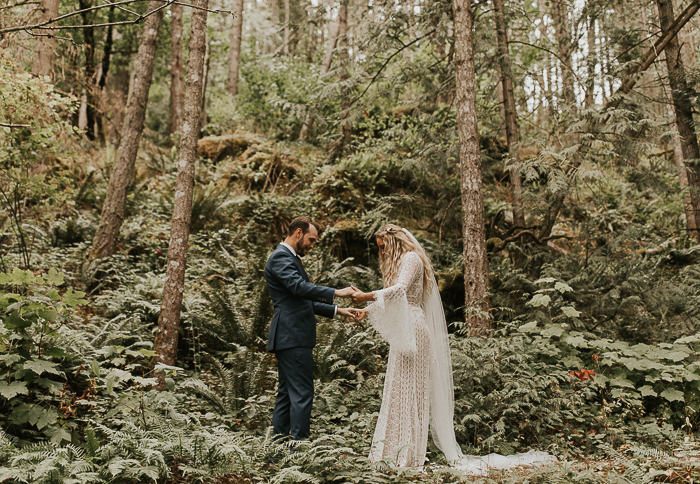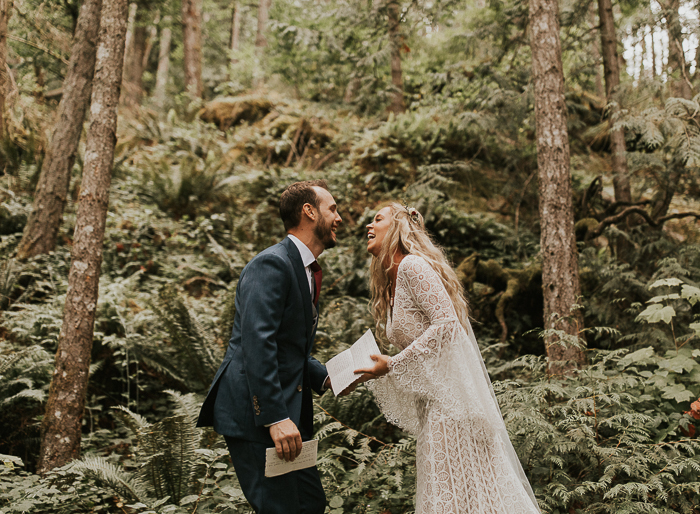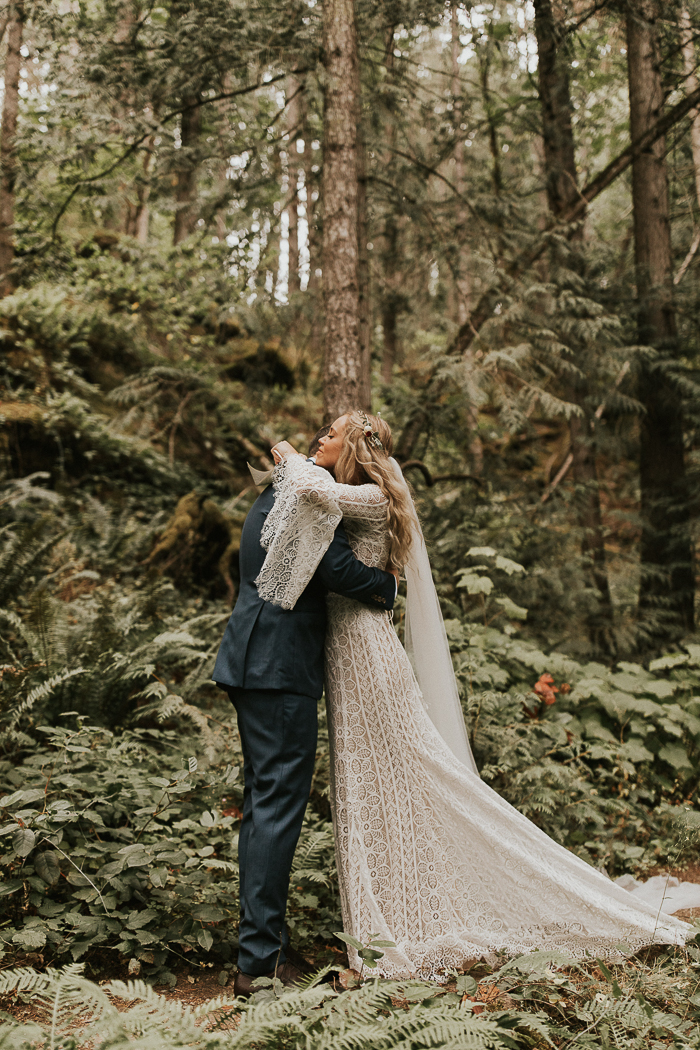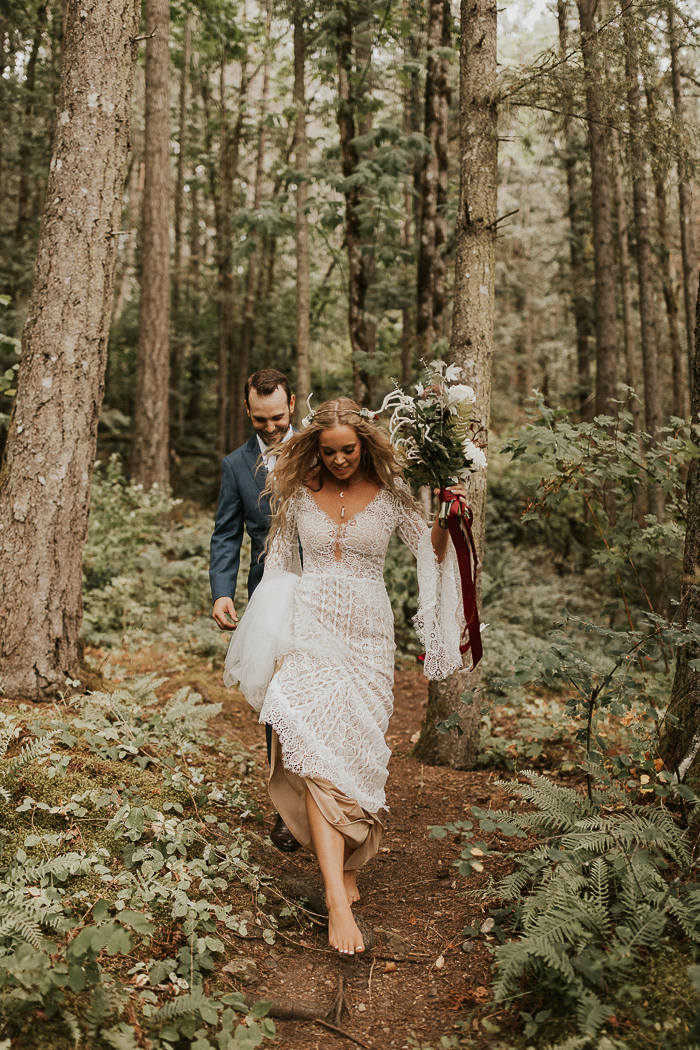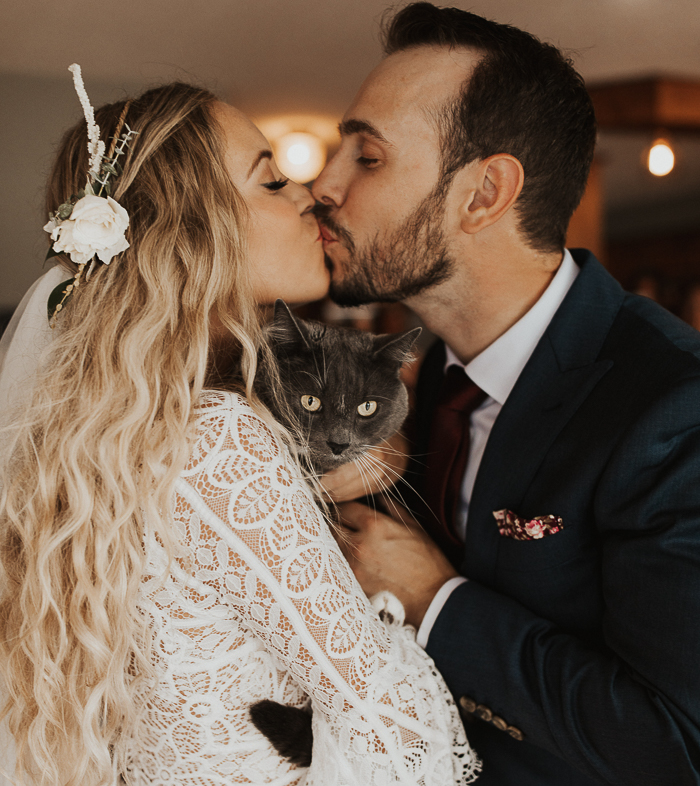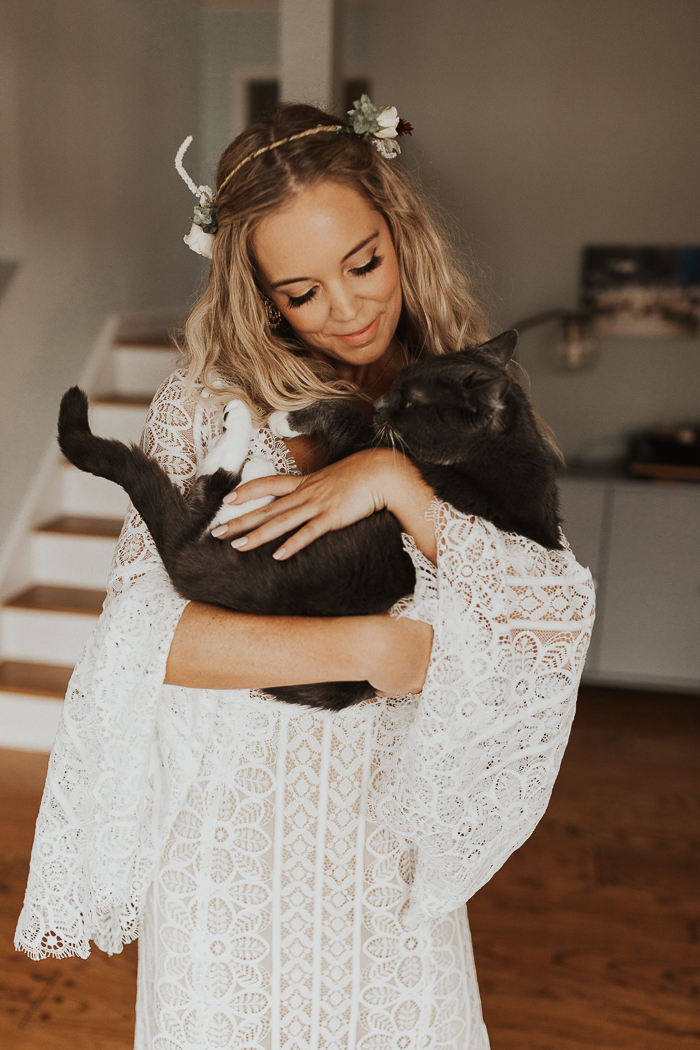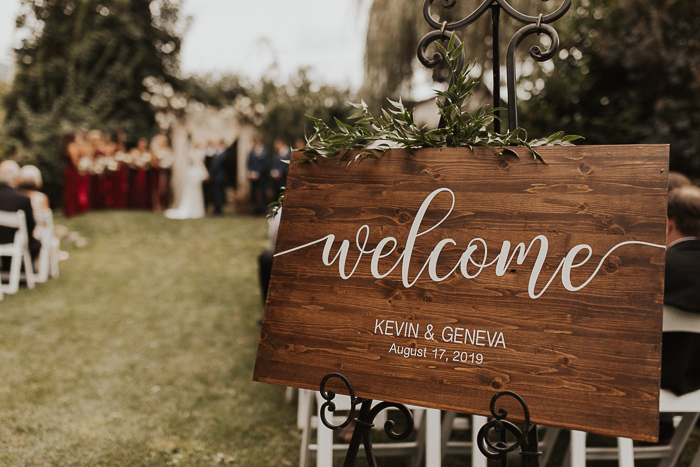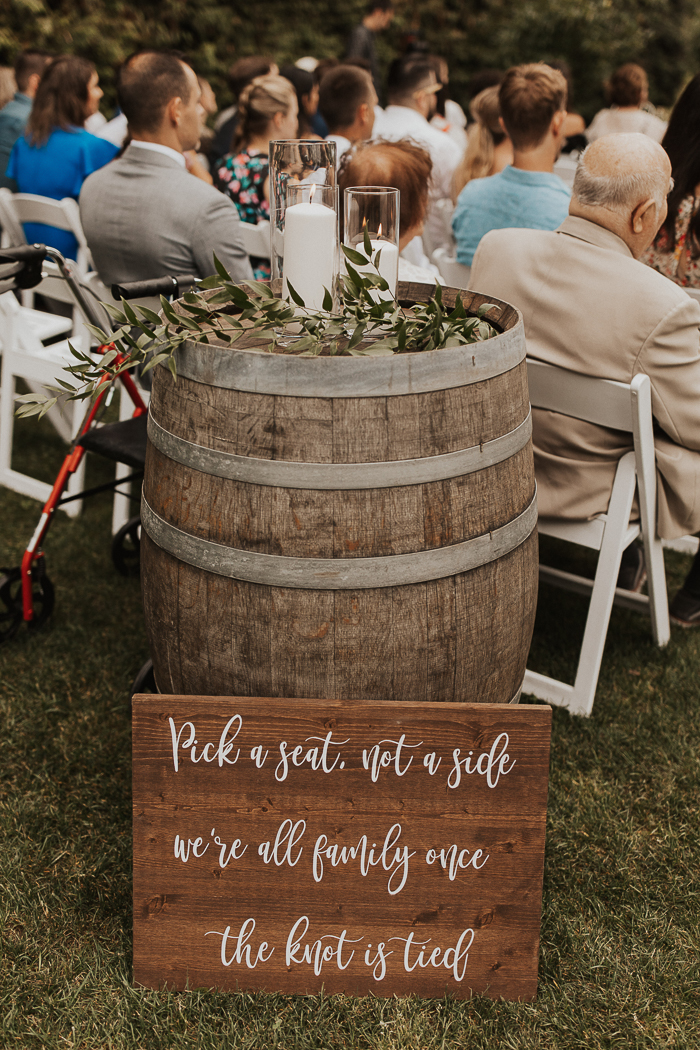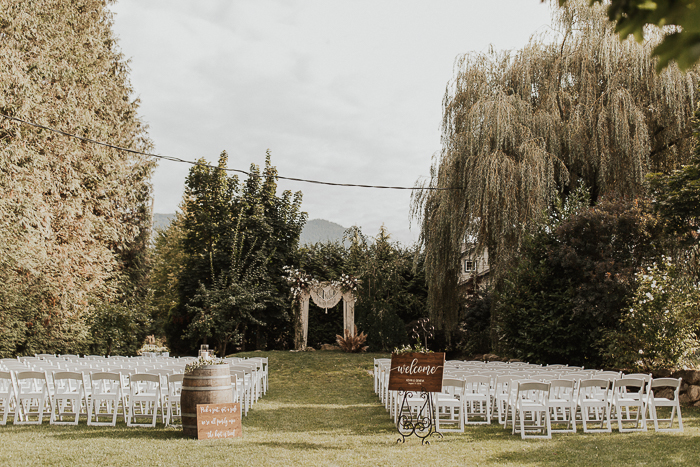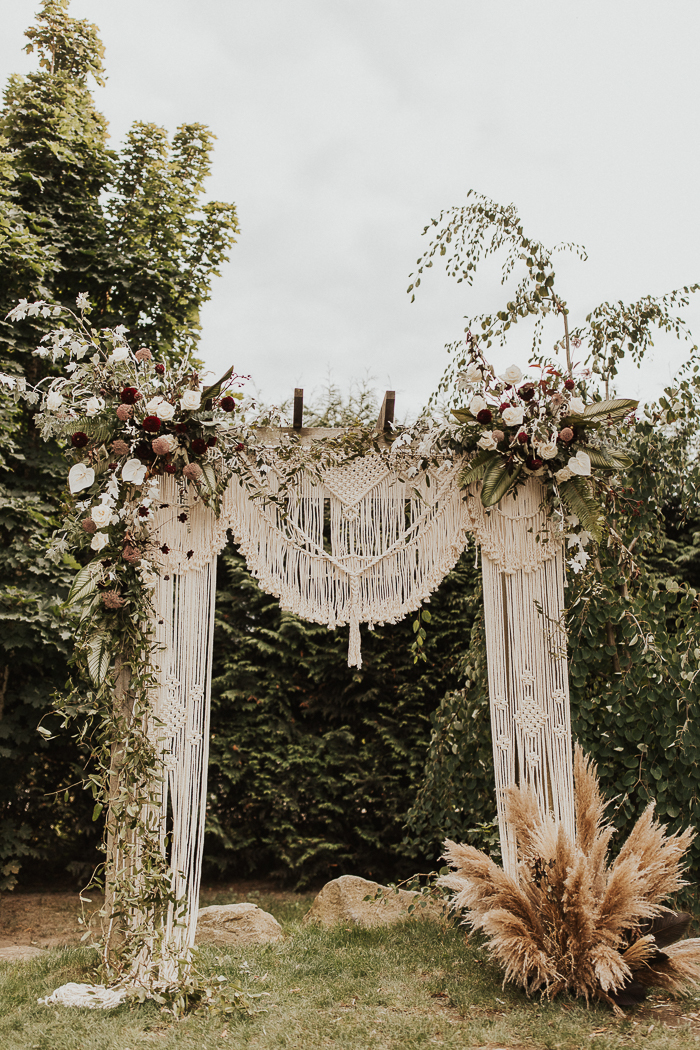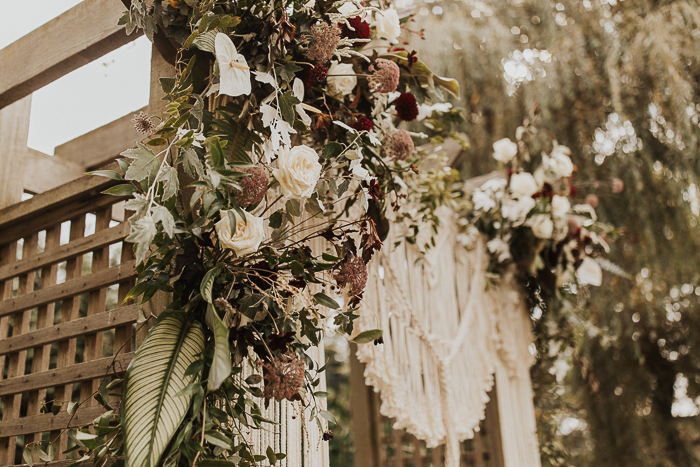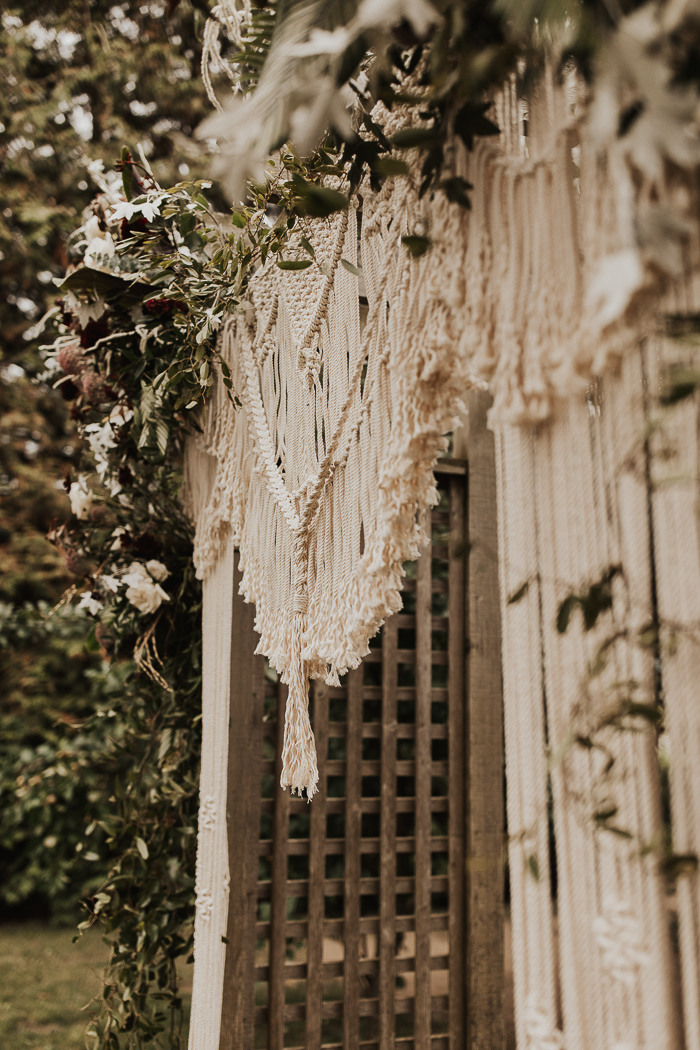 Remembering Those That Have Passed
Our ceremony was so personal–from the music we chose, to the moment of meditation, all the way to my uncle Paul's special blessings. Our officiant Peter was truly one of a kind. He spent so much time with Kevin and me–getting to know everything about us and our story. We quickly became friends. Because of that, he was able to personalize our ceremony so much and was so open to involving my uncle Paul because he knew how much I wanted it to be my grandpa. Growing up, my grandpa was a minister, and he married my parents. It was always my dream to have him marry me one day. Unfortunately, he was taken too soon, so that wasn't possible. Ever since grandpa passed, I've always seen him in my uncle.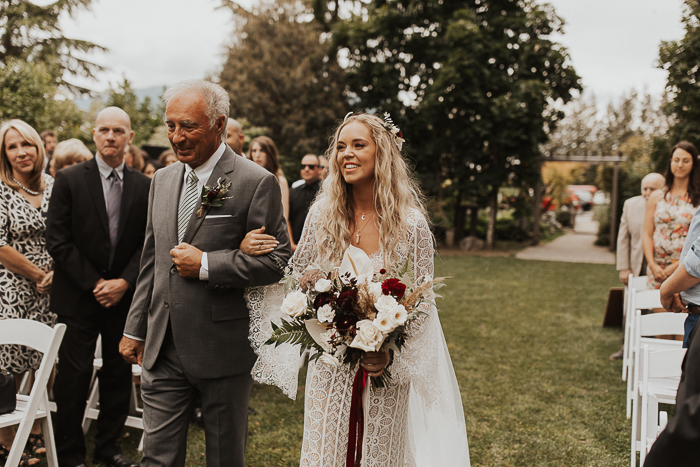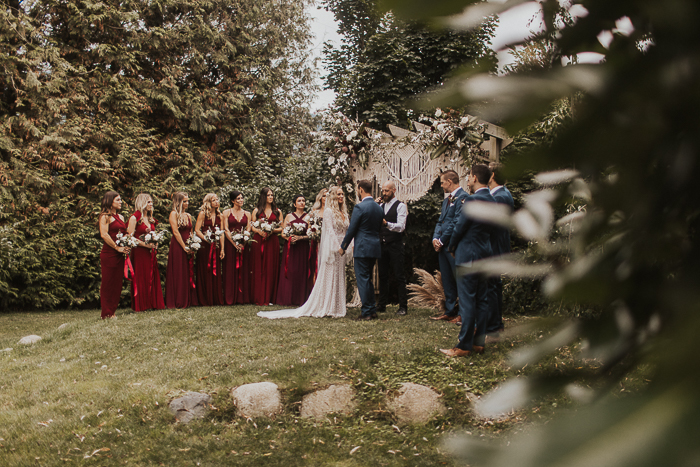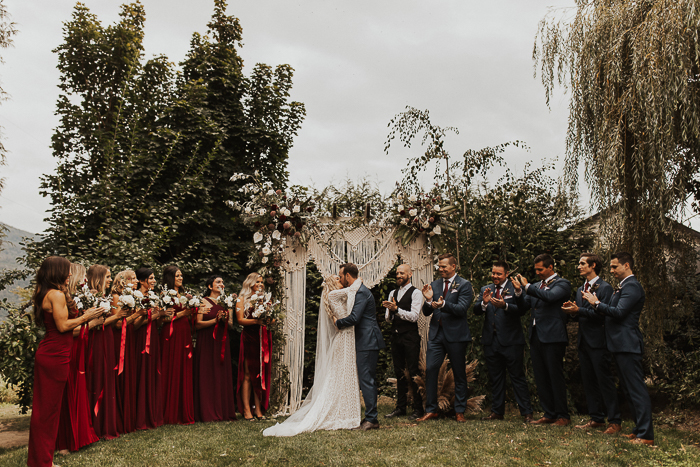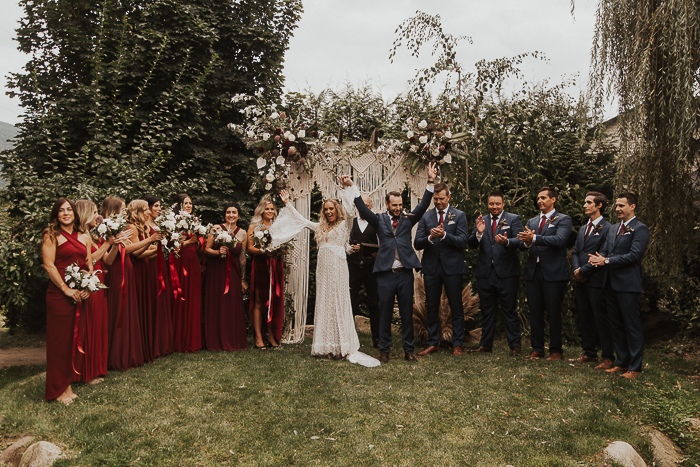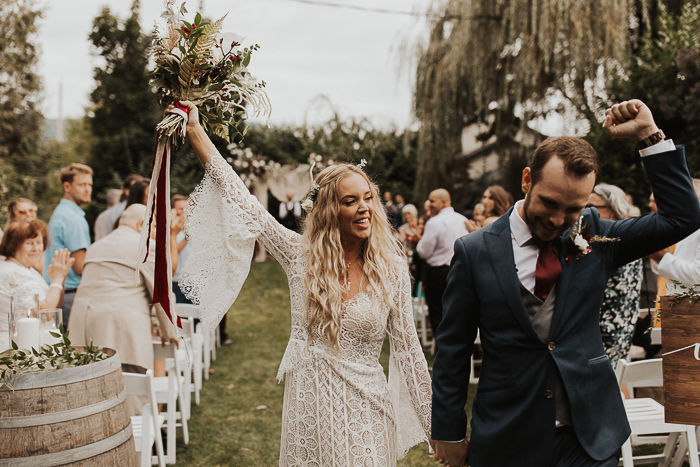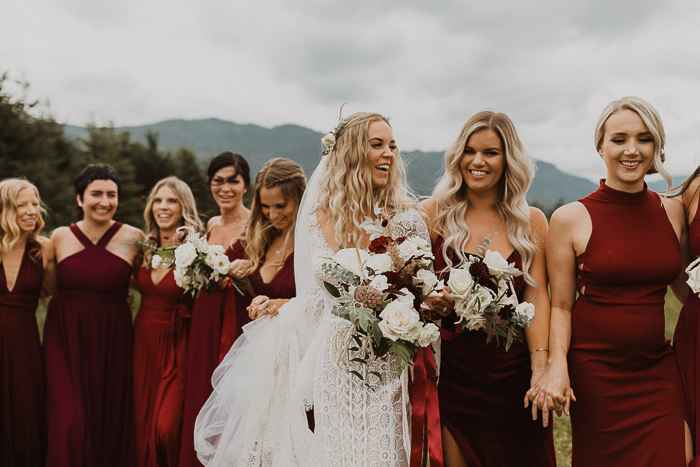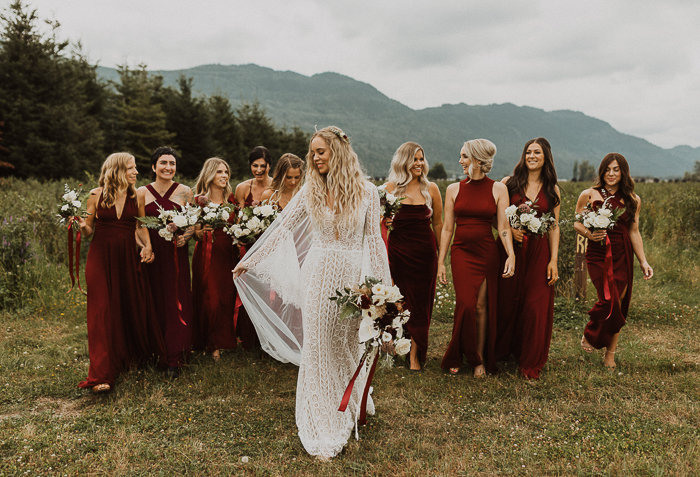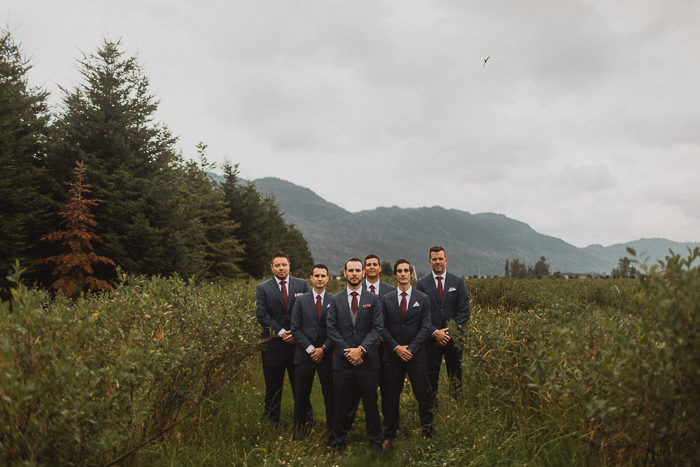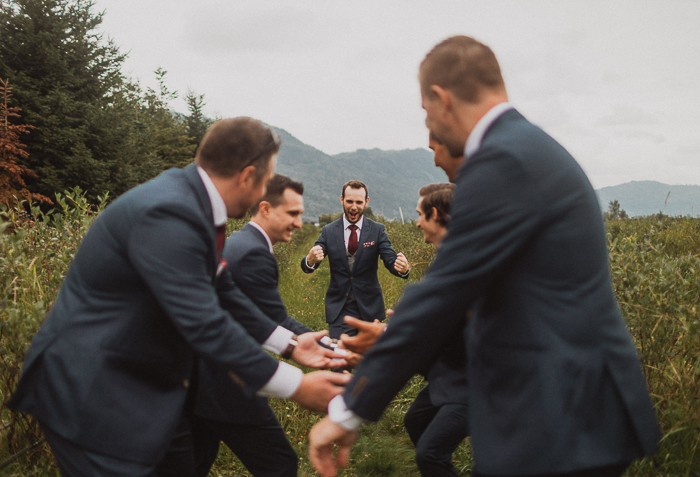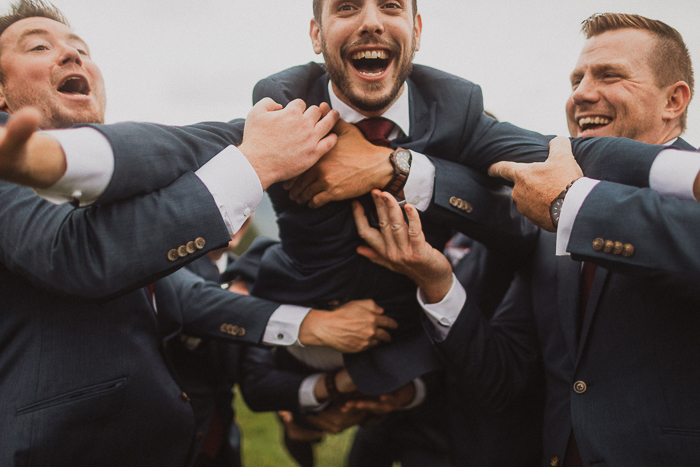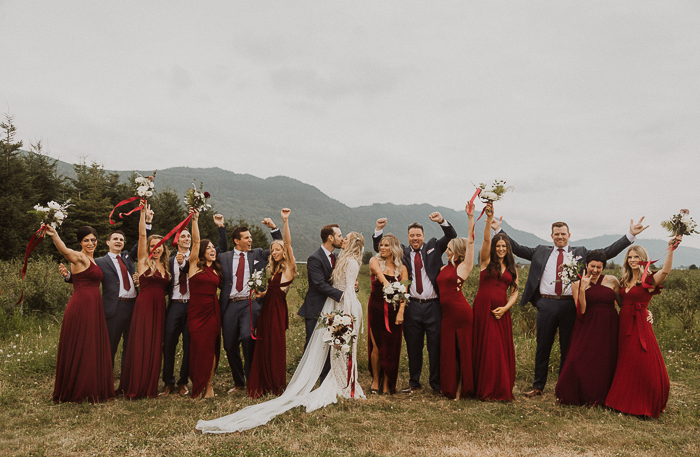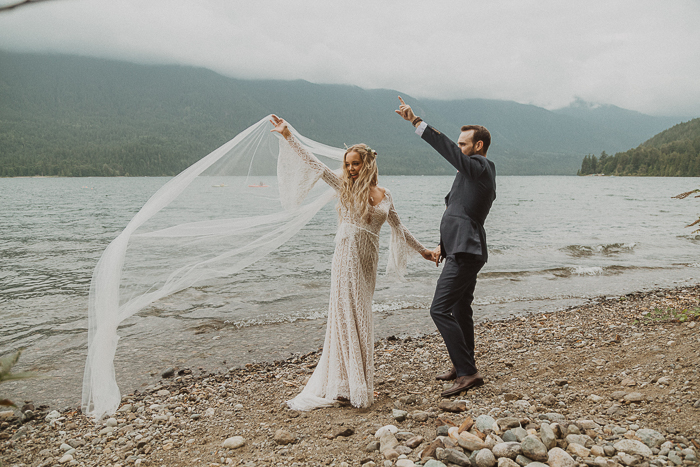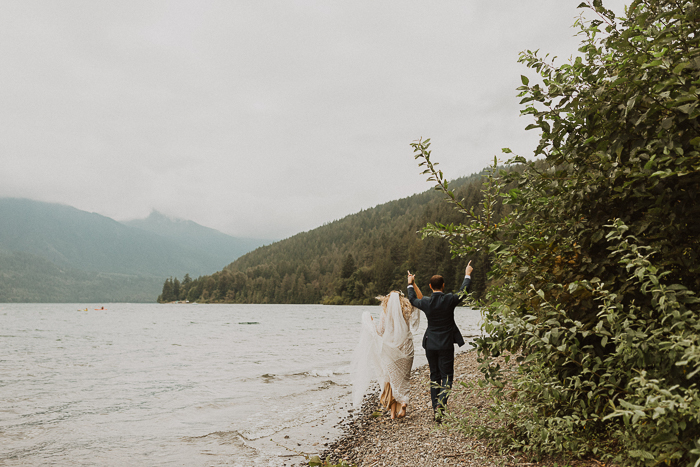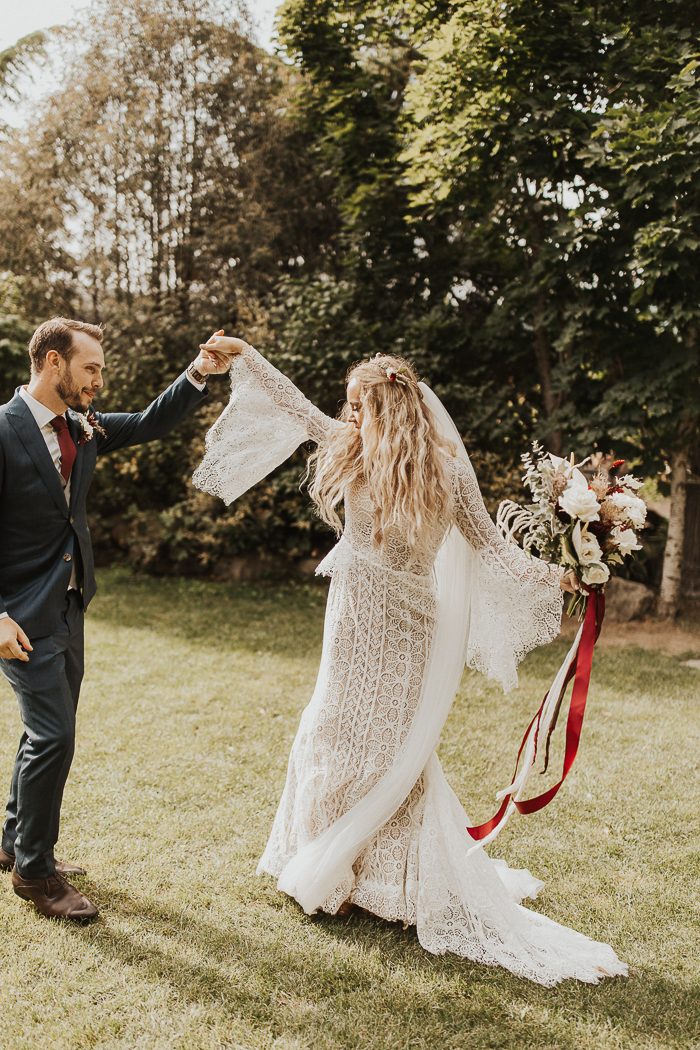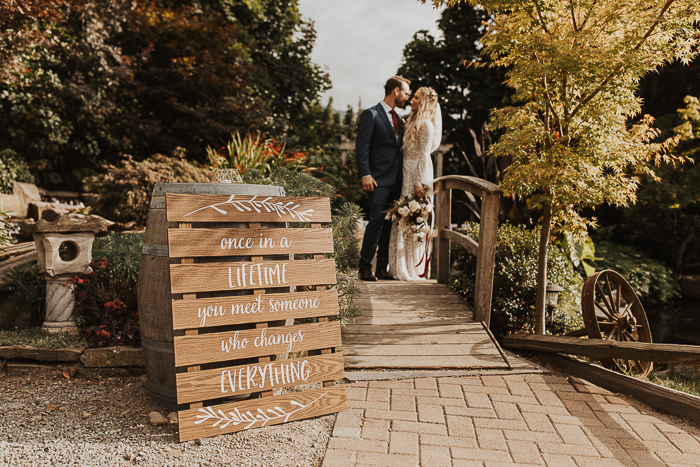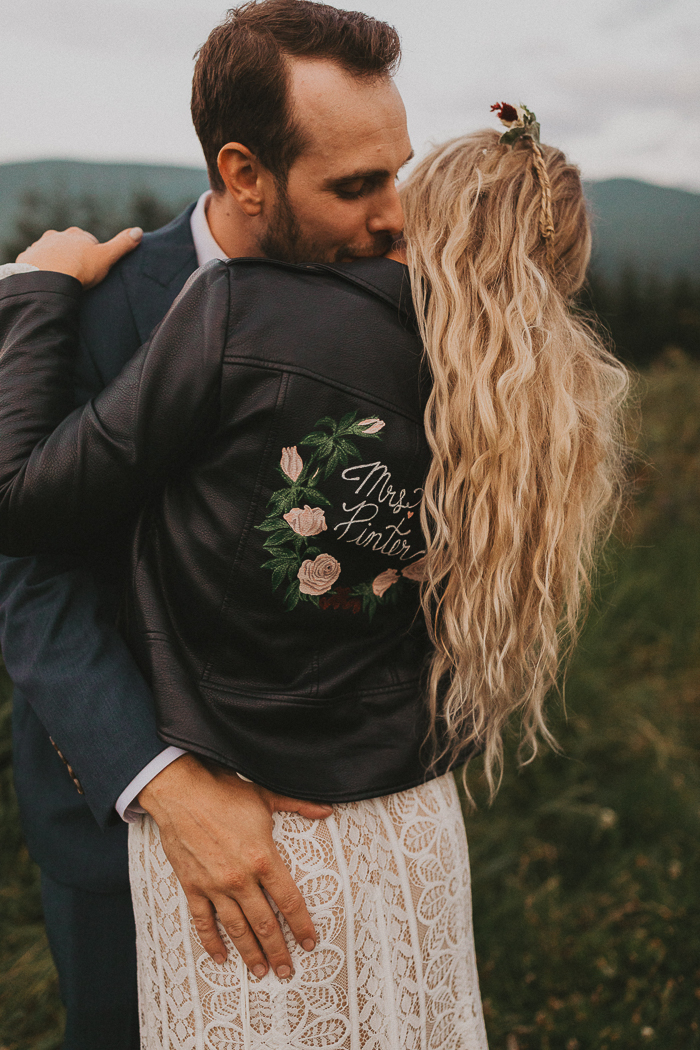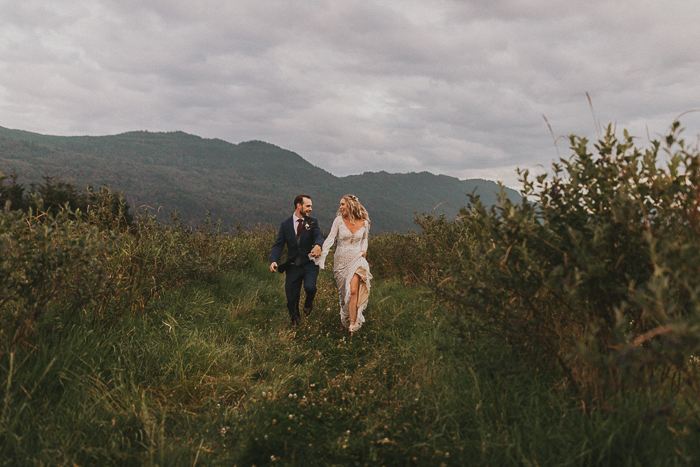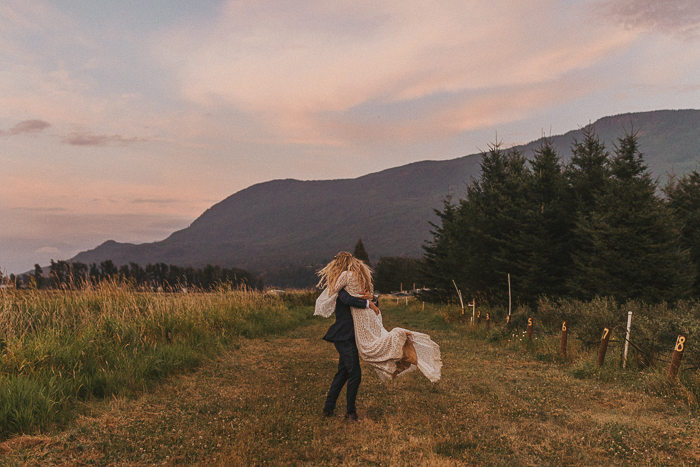 Why Woodbridge Ponds
The Secret Garden at Woodbridge Ponds was actually the first and only venue we looked at! We were immediately blown away by the outdoor ceremony space surrounded by trees and the little wooden bridge over the koi fish pond. We were even more blown away by the indoor glass greenhouse reception space that had a rainforest feel. There were trees and plants everywhere, chandeliers hanging from the chiffon drapery on the ceiling, and more koi fish ponds inside. The outdoor fire pit area was a beautiful bonus too.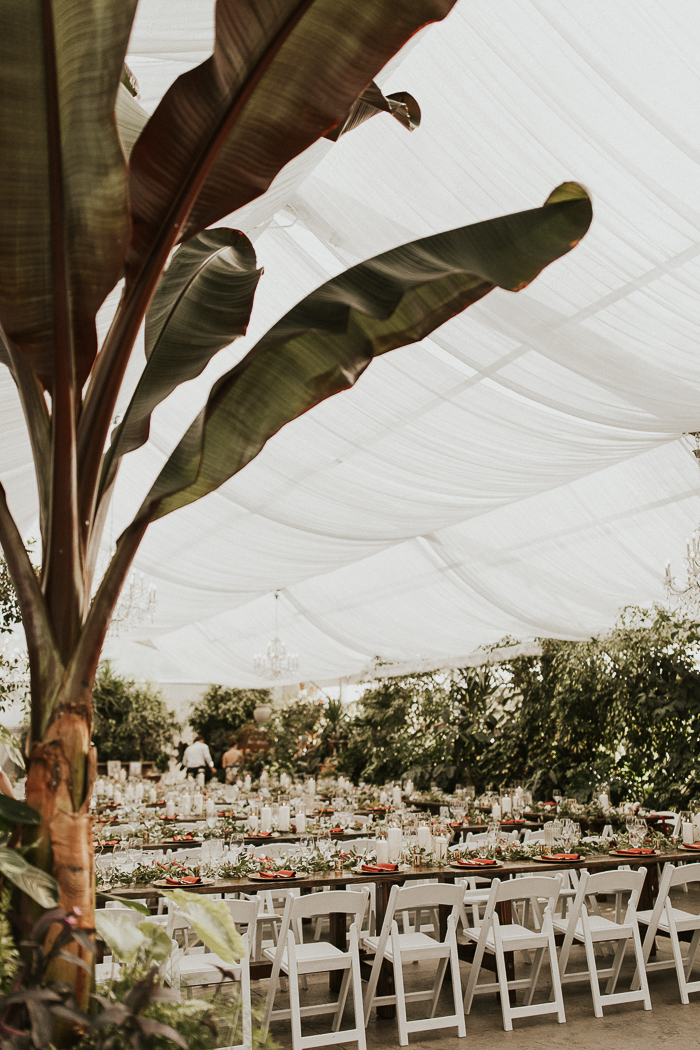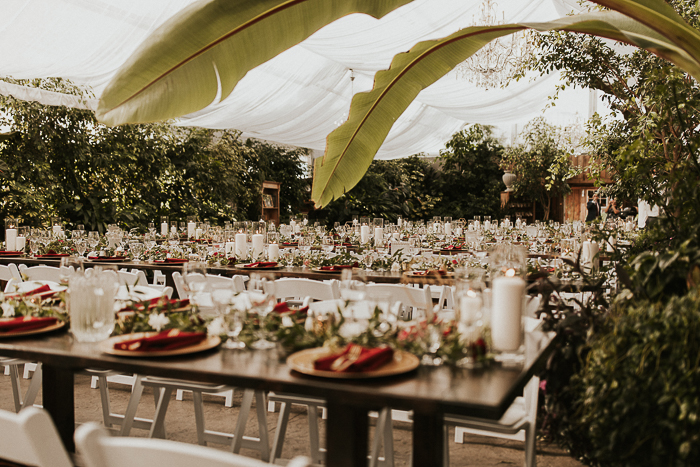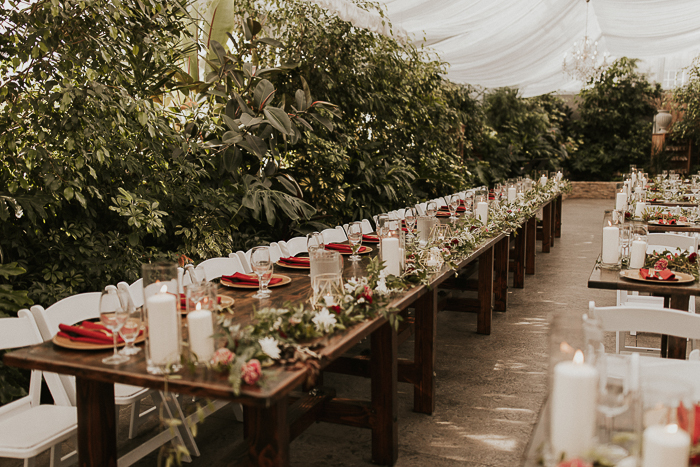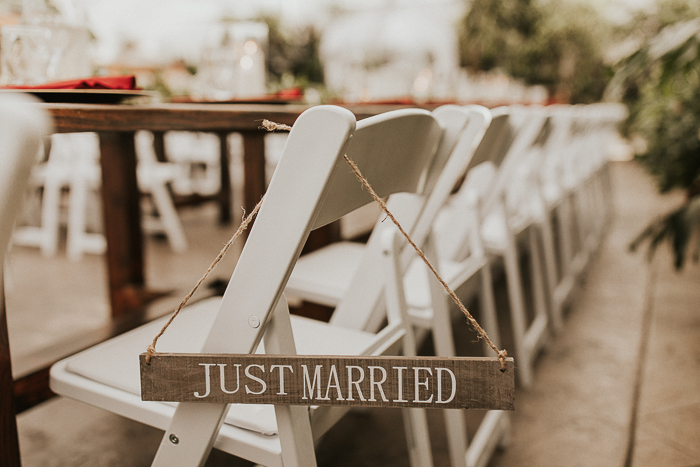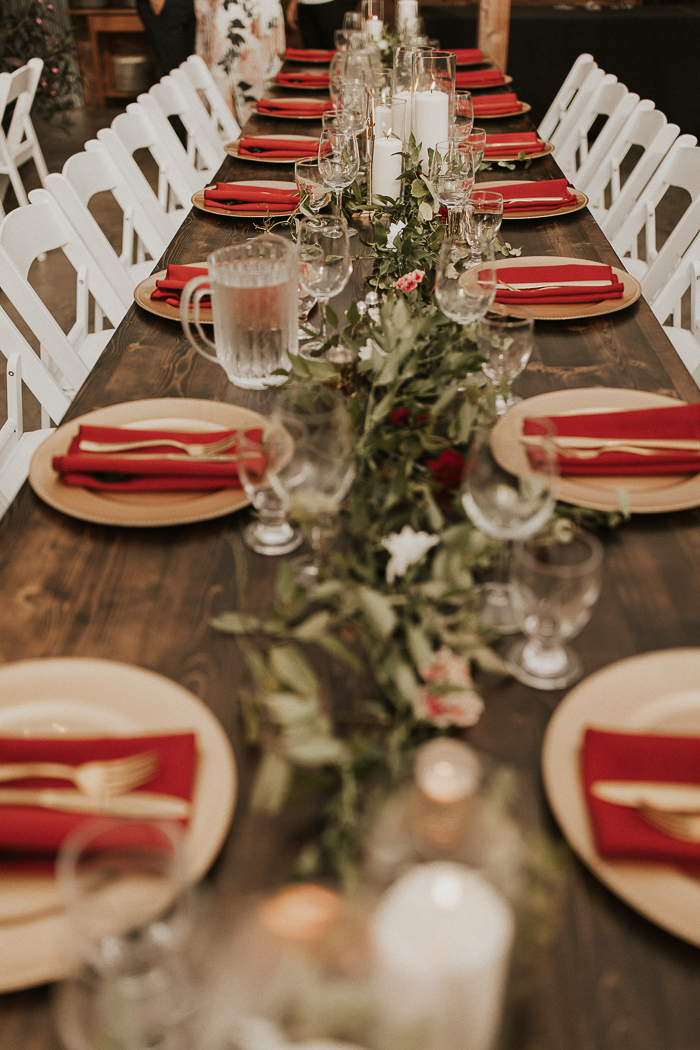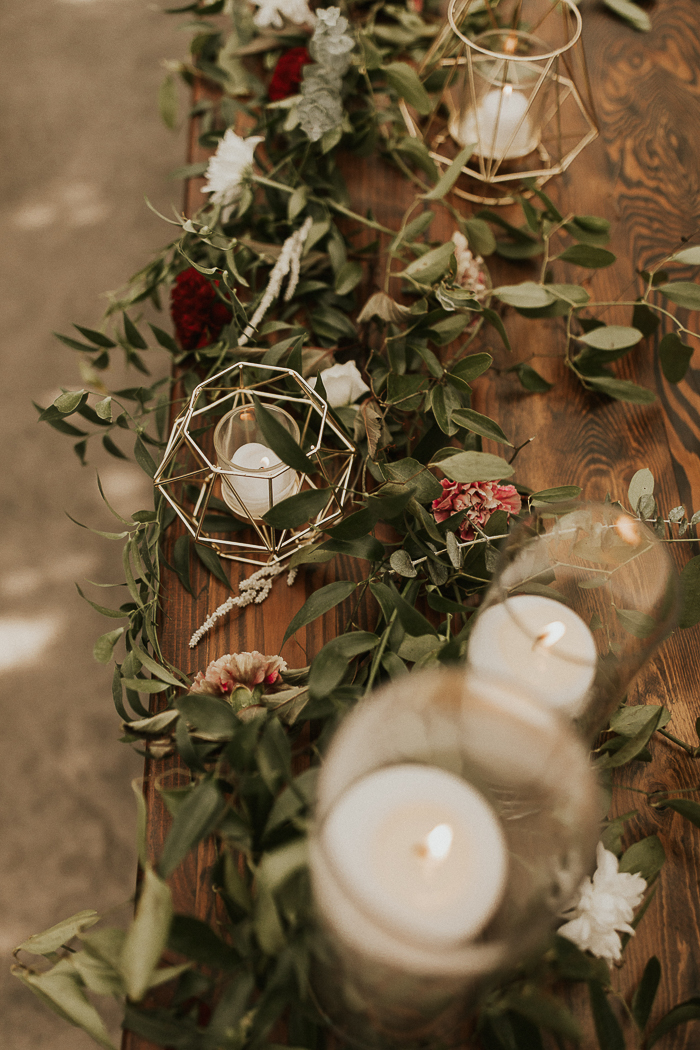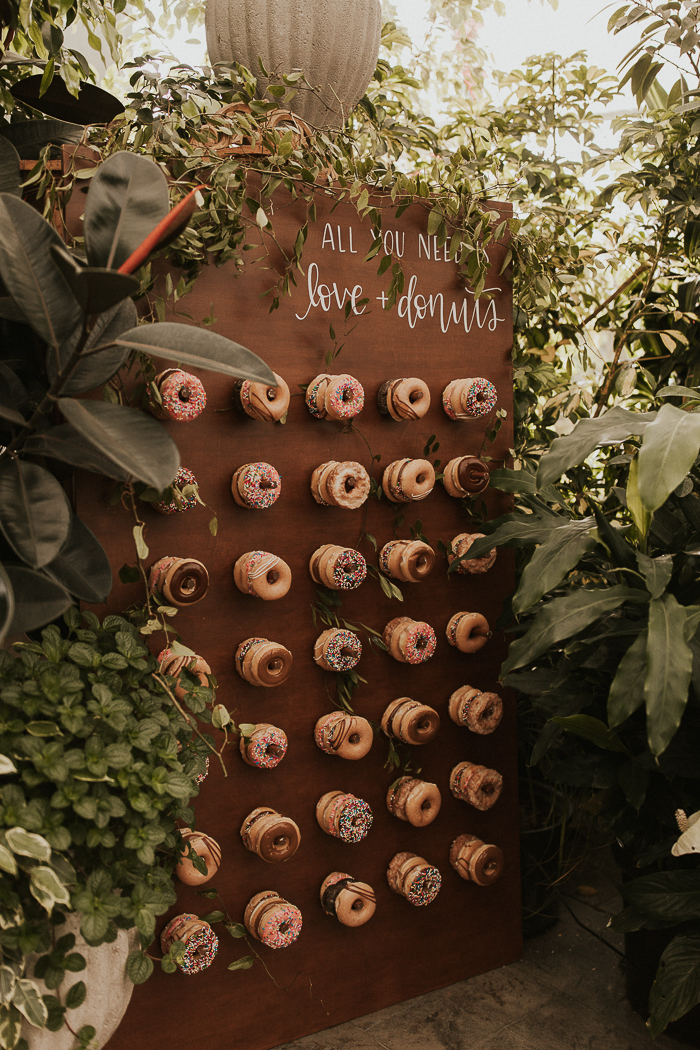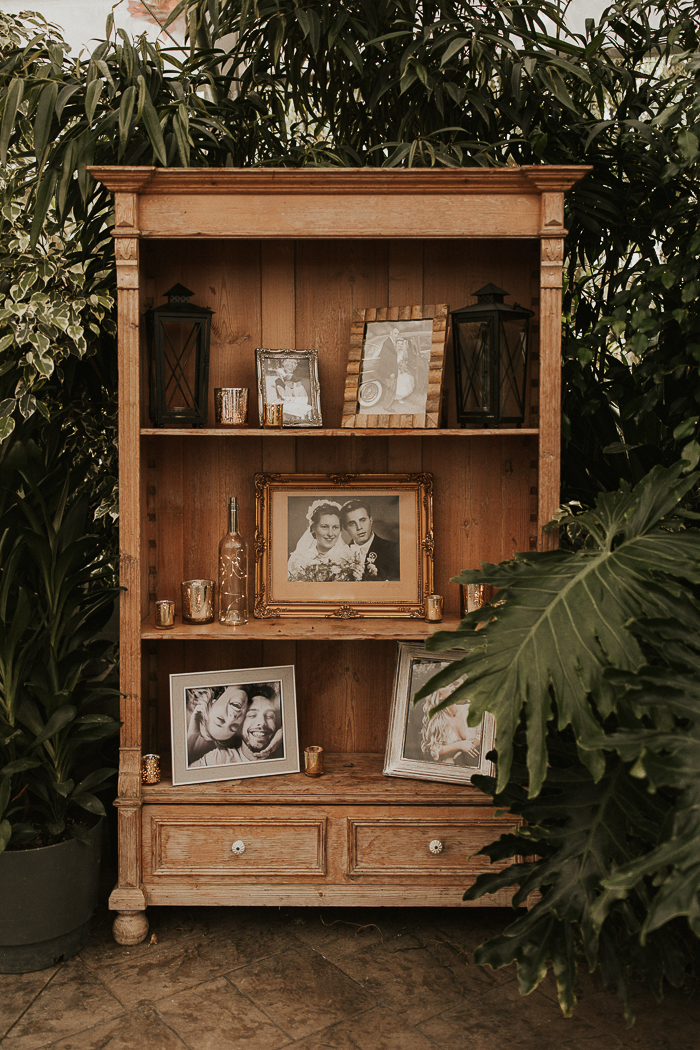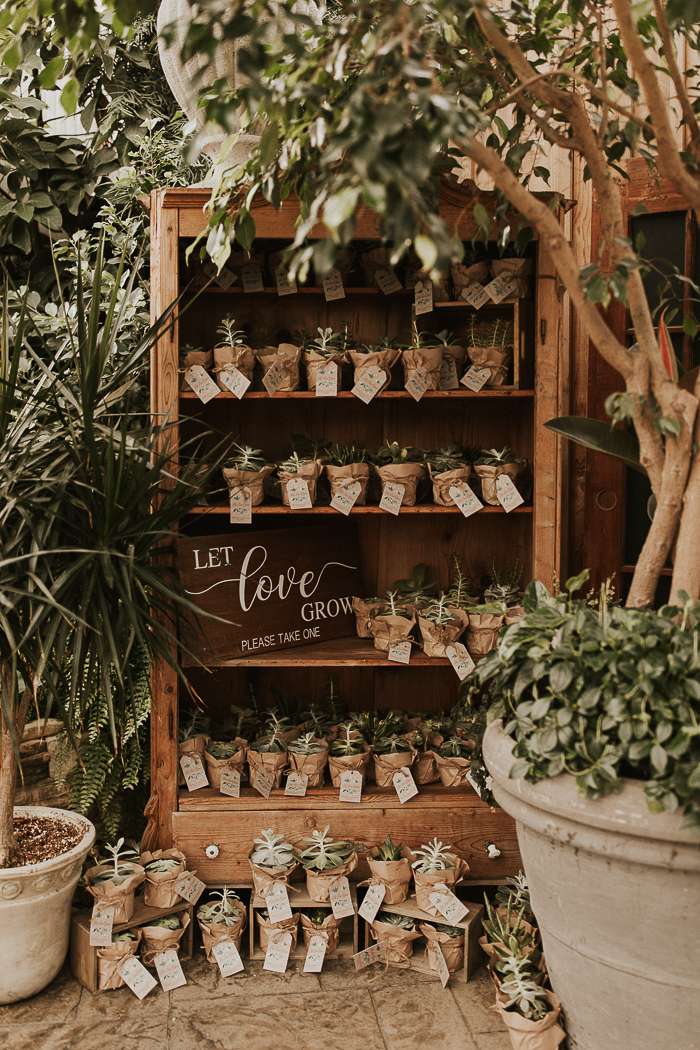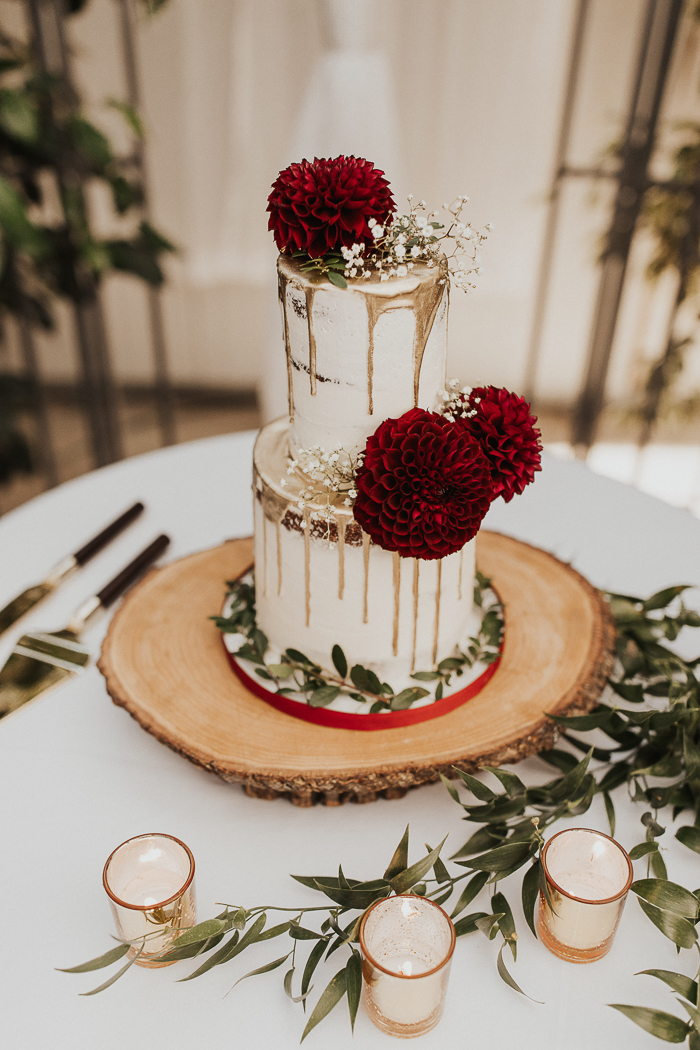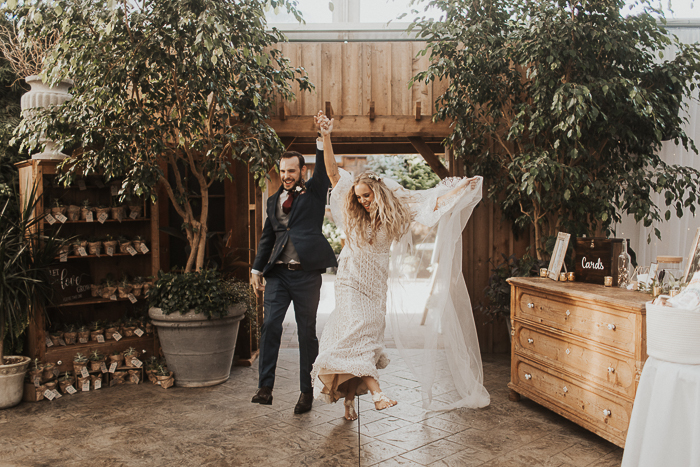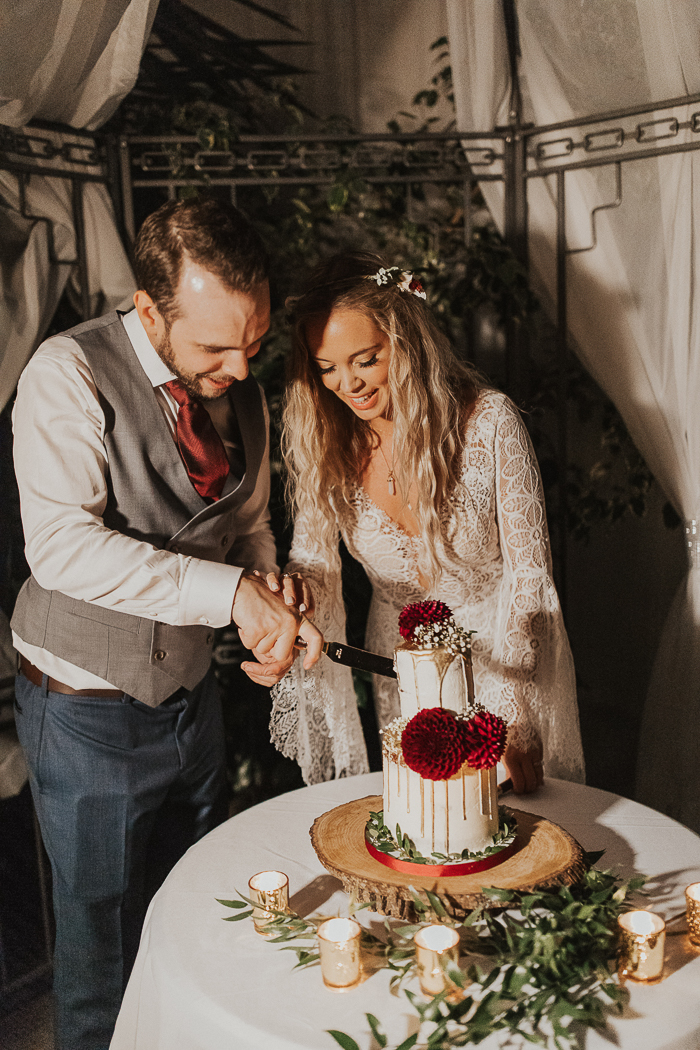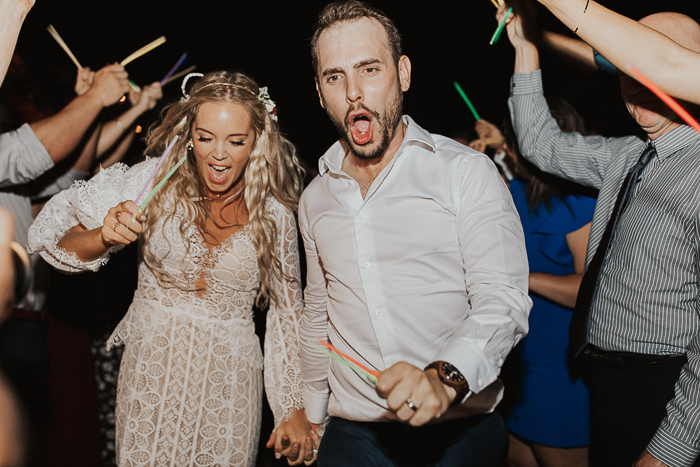 Congratulations again to Geneva and Kevin on their garden wedding at Woodbridge Ponds! We're so glad that The McLachlans were there to capture the special day. Hosting your own garden wedding? Make sure to start off on the right foot with the perfect outdoor wedding color palettes!