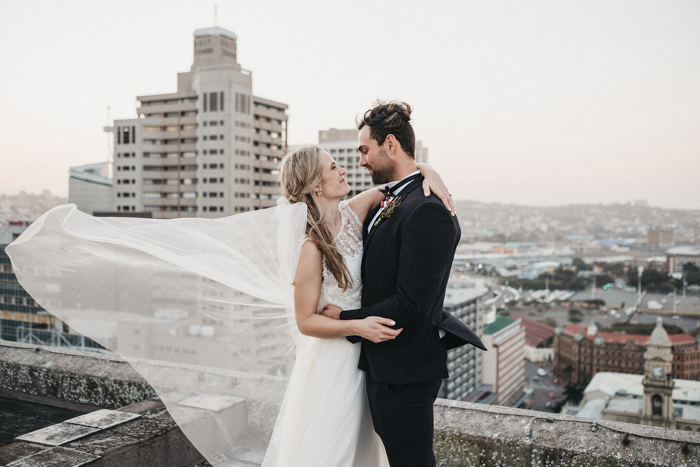 Tanya and Louis' wedding at The Plant Venue Co was not only a celebration of their new life together, but was a love letter to the city and to the people they hold dear. As architects and creative spirits, they gravitated to non-traditional spaces that allowed them to truly personalize the feel and the energy of their day. For the ceremony, Tanya and Louis chose The Plant Venue Co warehouse, which provided a raw, industrial, and simple backdrop to which they added wooden benches, hanging greenery, large tropical leaves, and modern handmade signage. After a walk through the city and the sweetest portraits on the rooftop captured by photographer Dean Maber, the couple then invited their guests to Curiocity Hostel for a cozy reception in the indoor courtyard that was filled with even more greenery and eclectic details. We simply can't stop staring at all the artsy goodness Tanya and Louis managed to infuse into this special day — and the contagious amount of joy that is present in every photo!
The Couple:
Tanya and Louis
The Wedding:
The Plant Venue Co and Curiocity Hostel, Durban, KwaZulu Natal, South Africa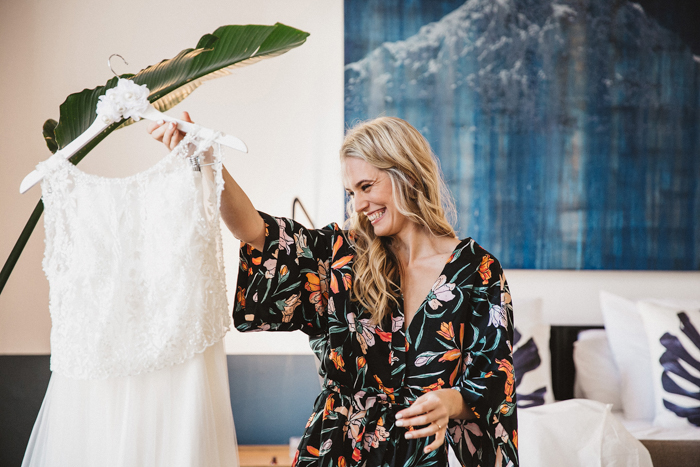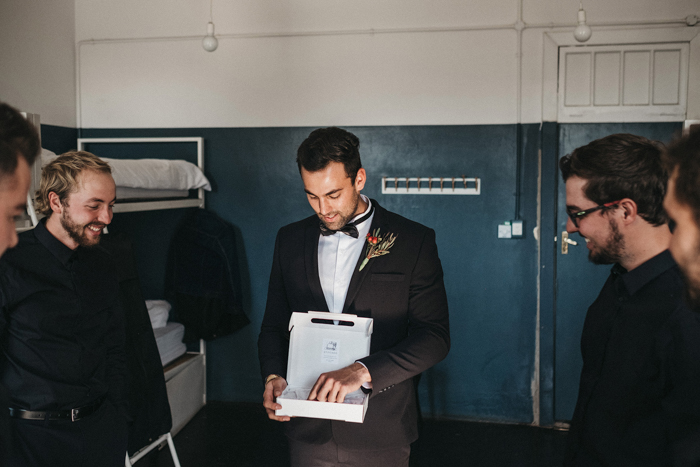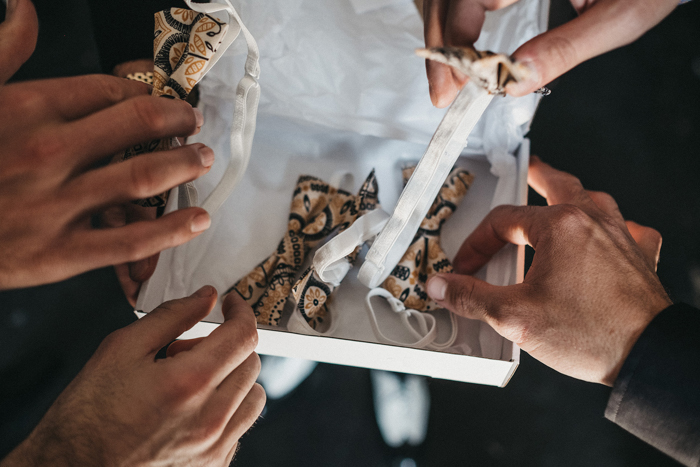 Our journey of love started way before the joyful "I dos." It started with shy greetings and long tea conversations. Bumping into one another on campus and not wanting to say goodbye. Love began to run deep as we exchanged dreams, shared prayers and claimed promises. From quick hellos to long airport goodbyes, our love has crossed Atlantic oceans, time zones, phone bills and late nights of longing. As we drove away from the ceremony, there was the sweetest moment of silence as we realized that all the years of longing and waiting was worth it.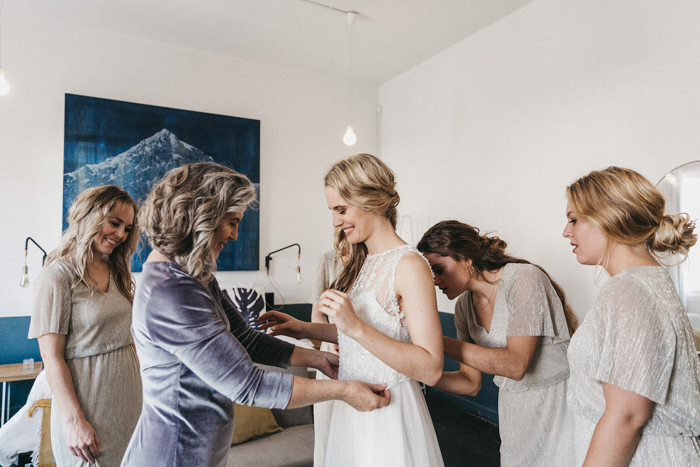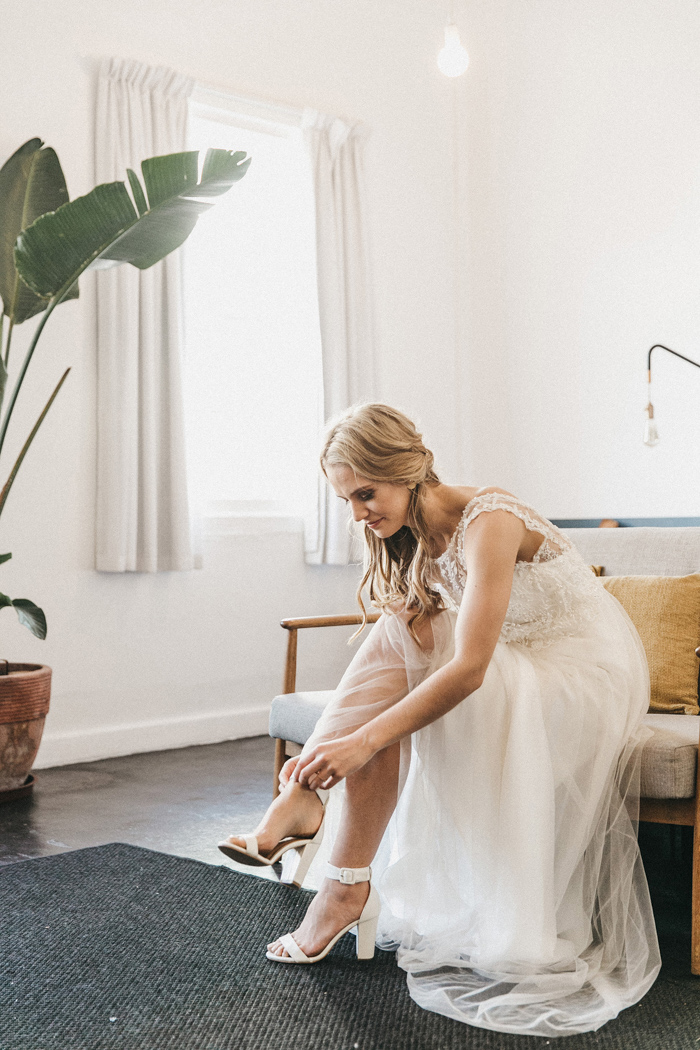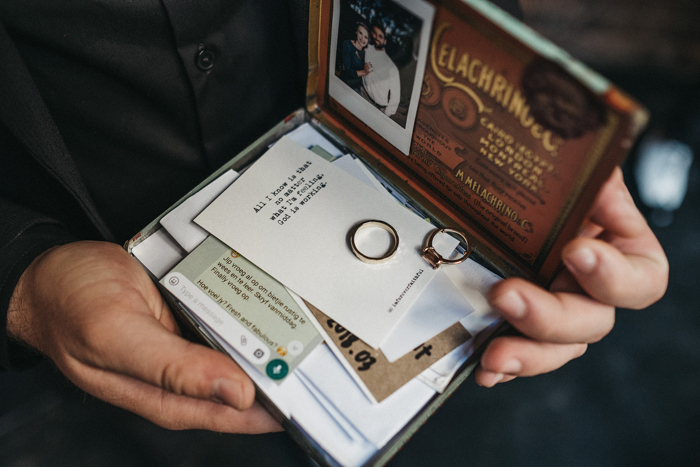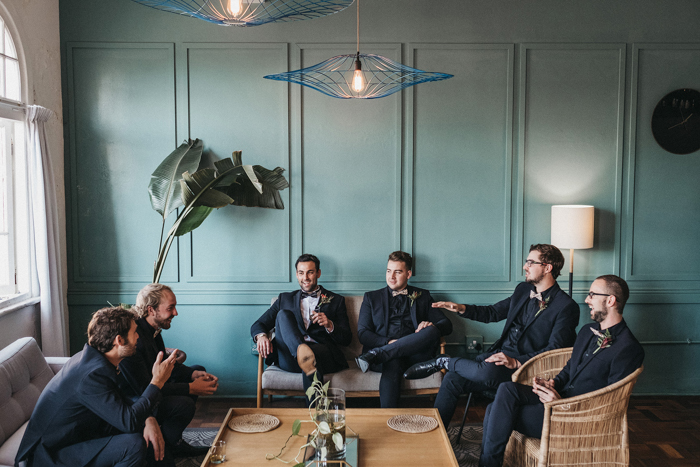 In principle, we are extremely interested in the thought that no setting or person is ever the same. Nothing that we ever experience is merely spatial or temporal but everything, especially if it has any form of humane connotation, is subjected to a rare form of authenticity and is subjected to growth and constant development. The unification of two people at a wedding is exactly that. It's beautiful and fragile and fertile and constantly growing. We wanted our day to become a representation of this. A raw and unique unification of two people in a setting that is ever changing (crazy and authentic to say the least) with a promise that is constantly evolving, growing and deepening.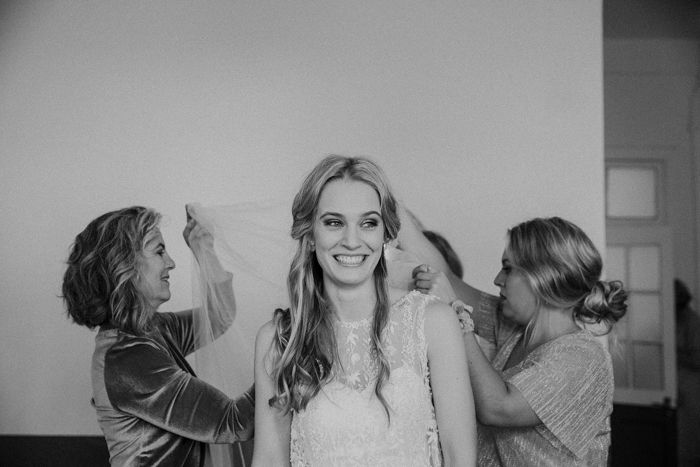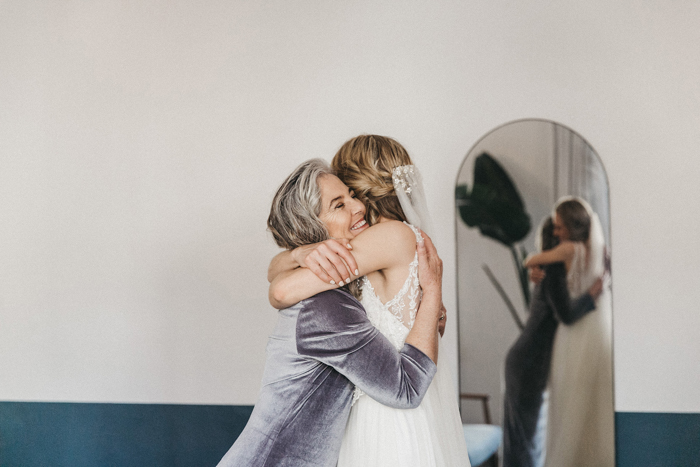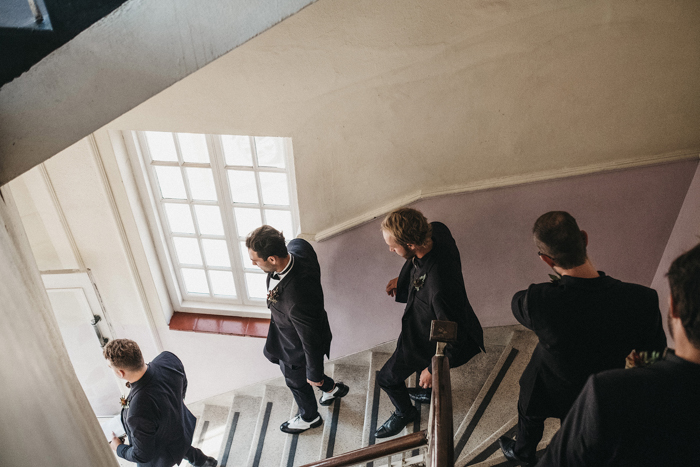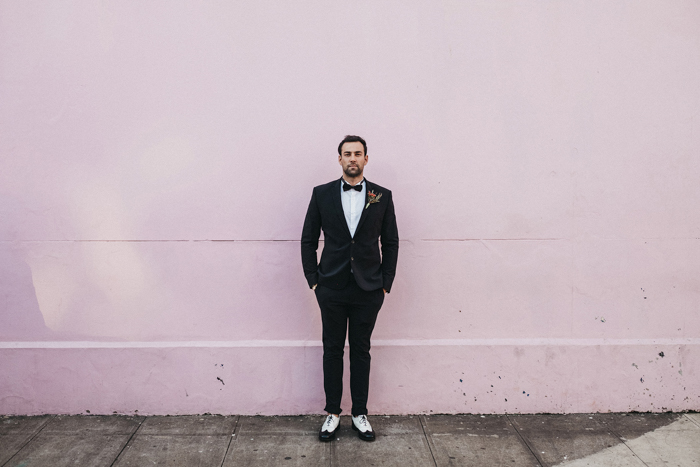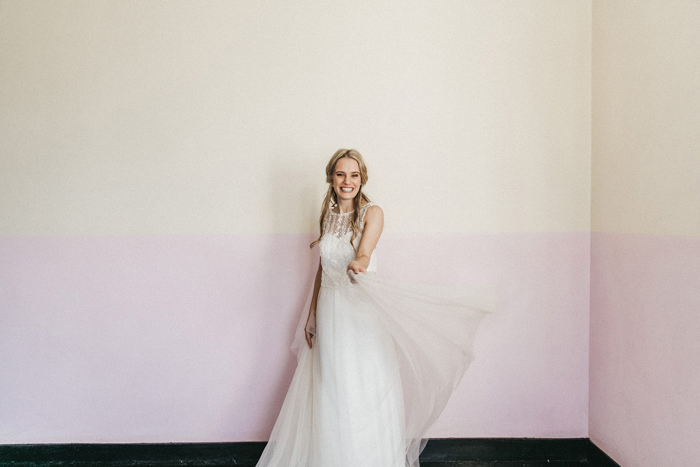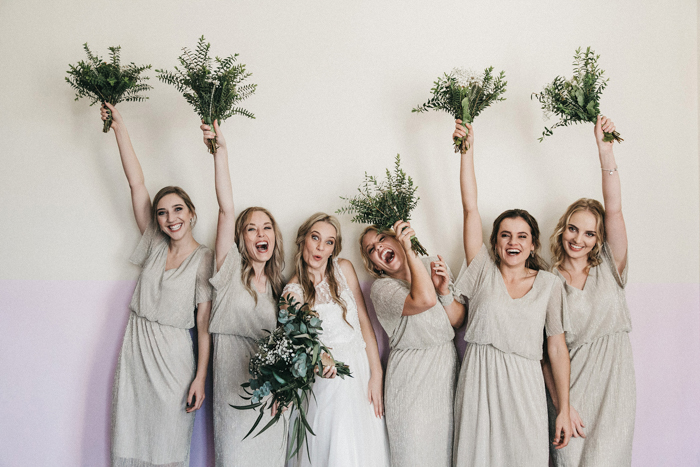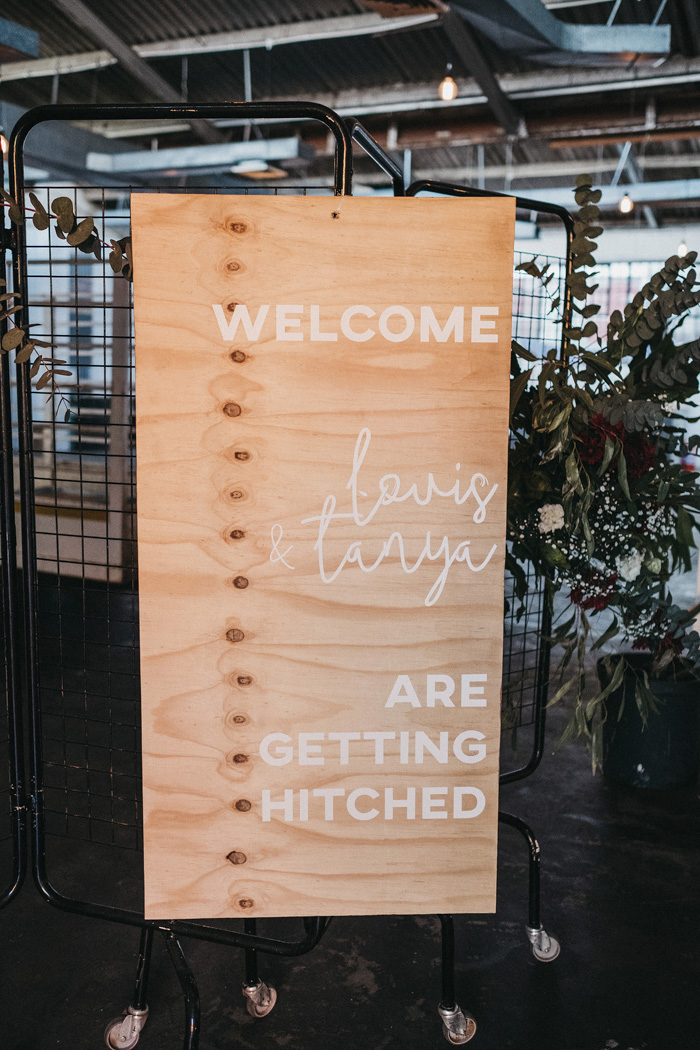 Seeing that both of us are architects by profession and that we are intrigued by the spaces that our African cities offer, we dreamed of an urban wedding right from the start. Being from traditional families, it proved to be an extremely interesting setting. We wanted something that was so simple to play out in such a complex environment and, at times, as we stood in the middle of the Durban city center and glanced at one another while the complexity of the setting was placed in juxtaposition with the promise we made. It was unreal!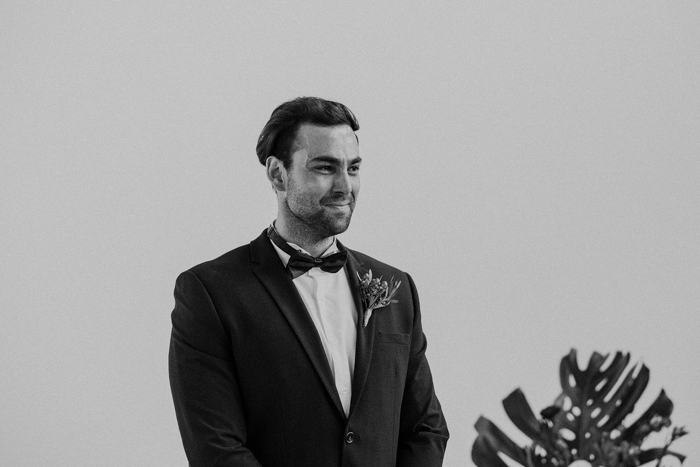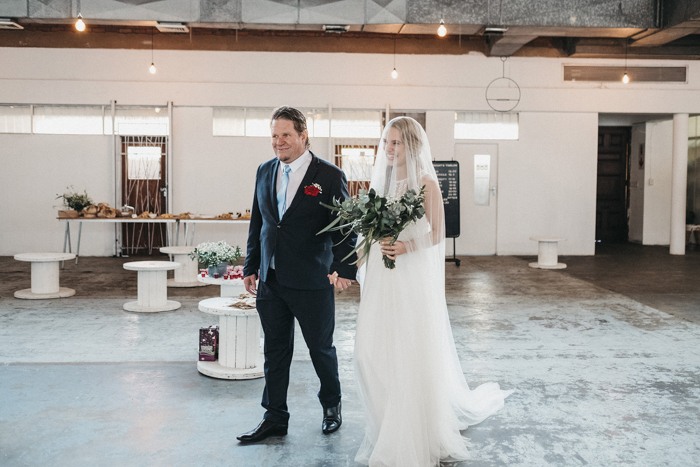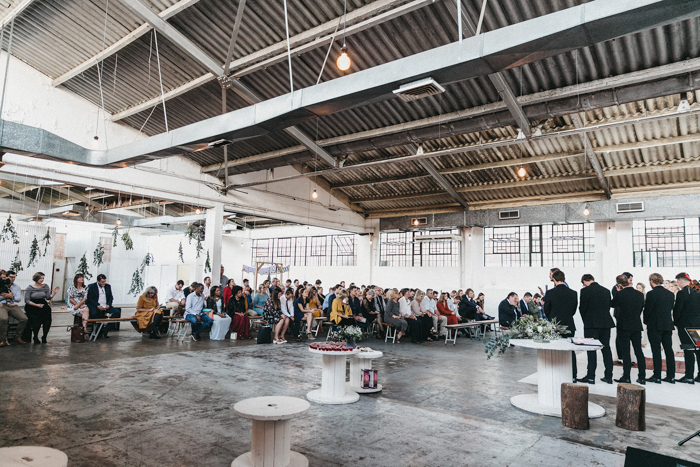 The ceremony exceeded every expectation that we had and raw intimacy was shared with guests as we committed all that we are to one another in the space, echoed in every authentic word that was said. After this, the laughter and chatter of guests filled the air and this space was transformed into a colorful setting in which communion was shared.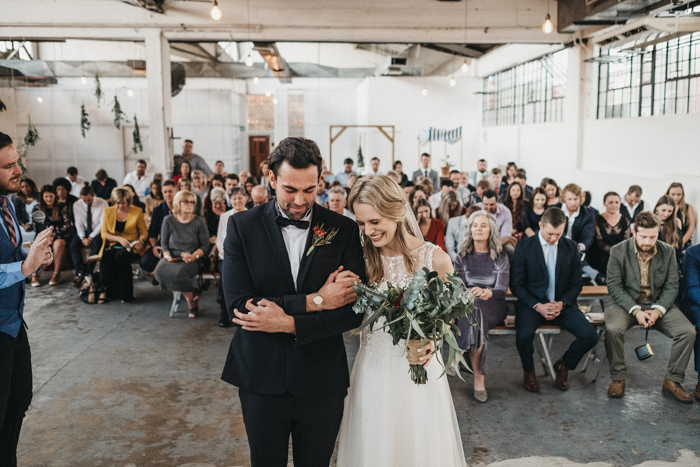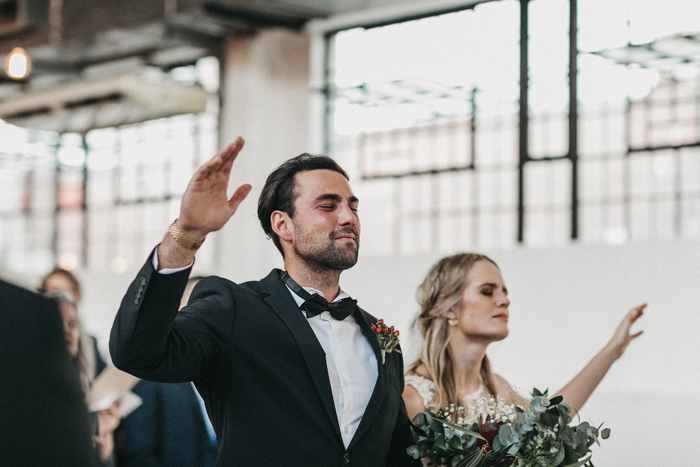 Instead of writing vows to one another we decided to write vows together. We wanted to lay down promises to our friends and family of what we wanted our marriage to mean for all of us in the space. It was the first words that we said together and we felt that it was significant to share a promise with the closest people in our lives.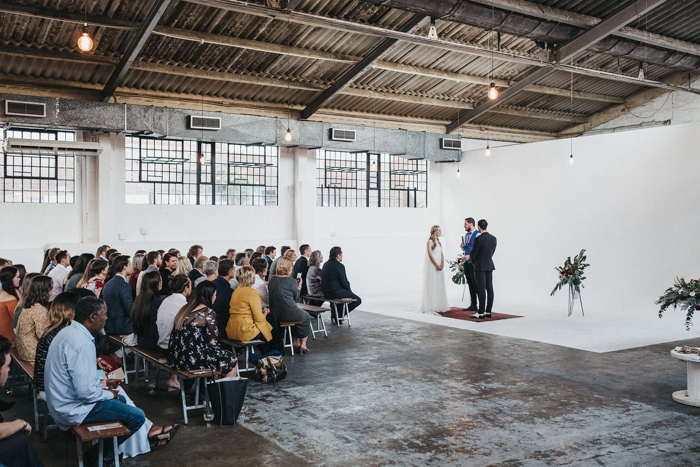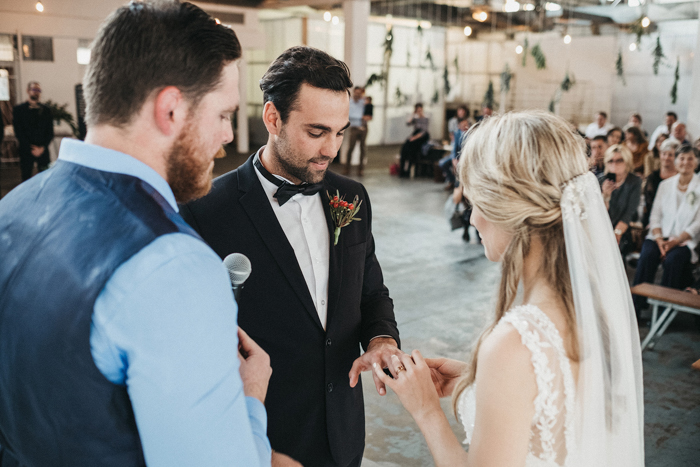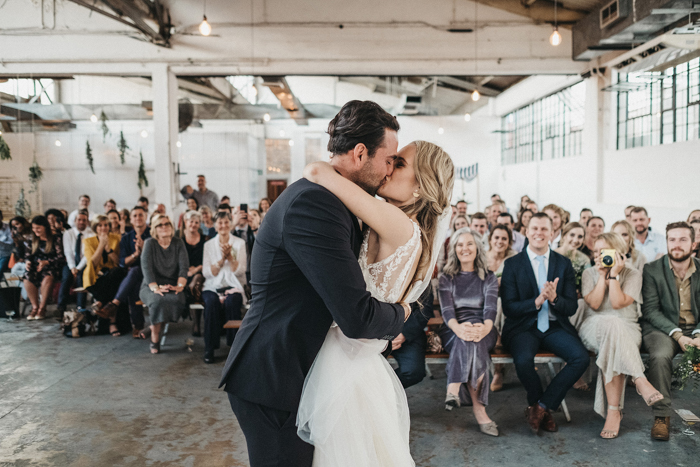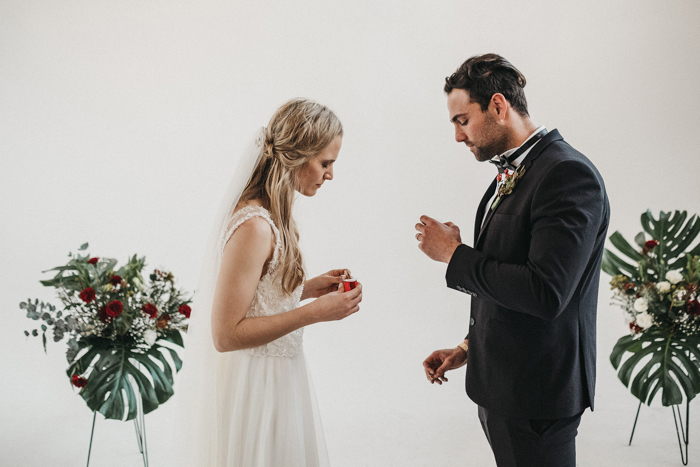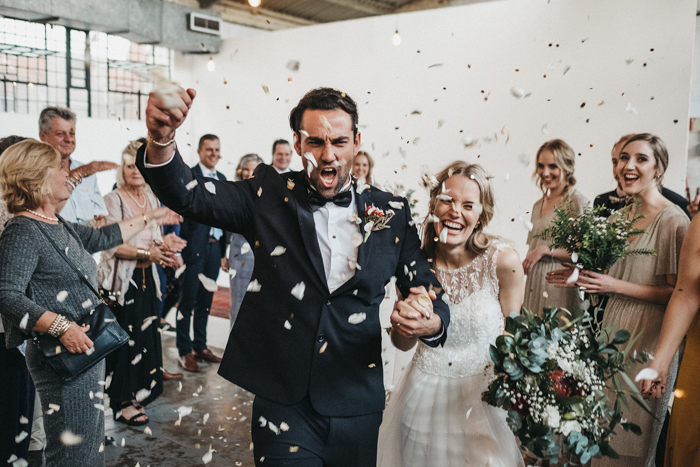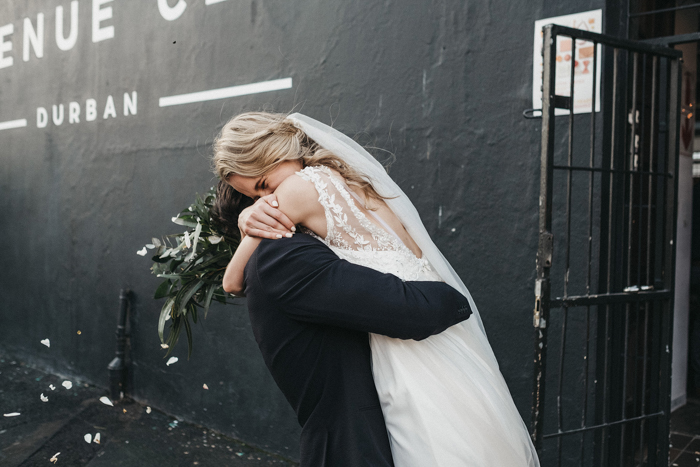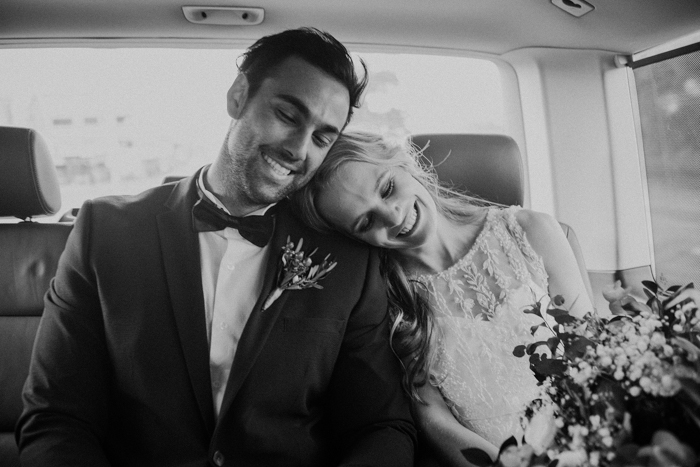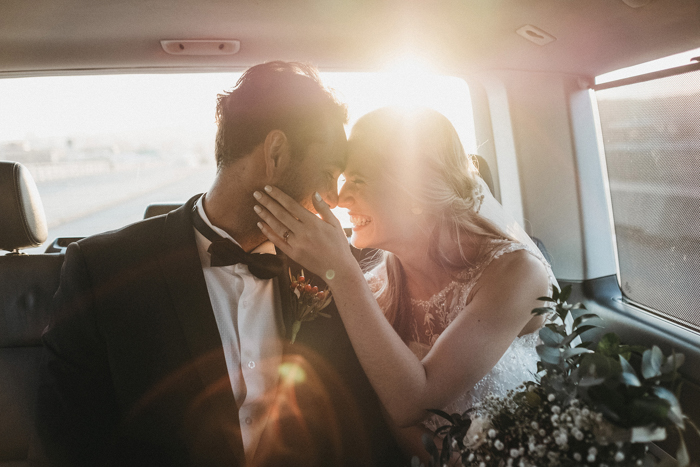 From old warehouses, panoramic rooftop views, to locals staring around corners, we celebrated our love as we joyfully skipped through the streets with all our loved ones. We shared our love for the city and all its flaws, with our closest loved ones under balconies and fairy light. Our color palette was the city in all its glory. We combined our love for greenery with the venues natural materials and weathered elements. Raw concrete, exposed steel, and natural timber with hints of white became the backdrop for our special day.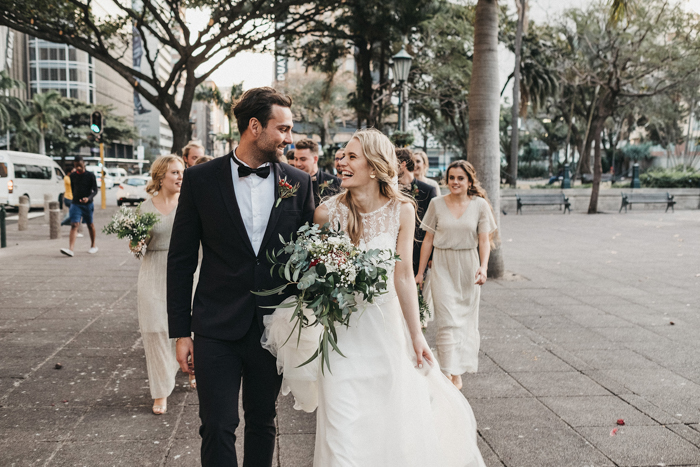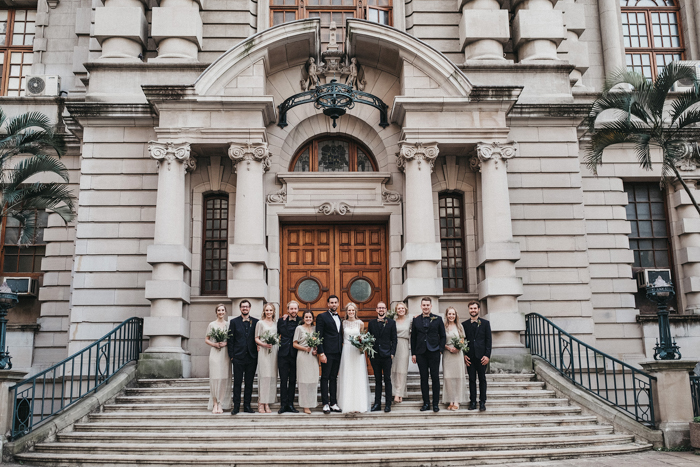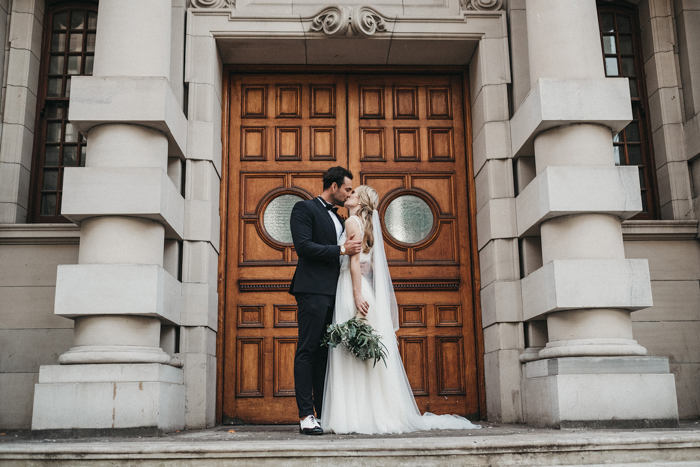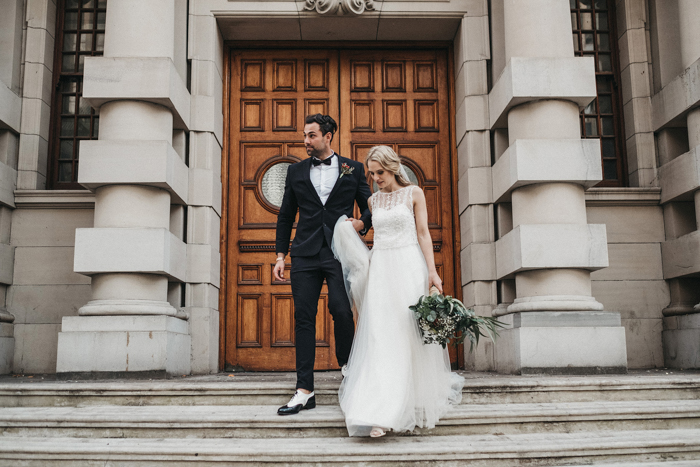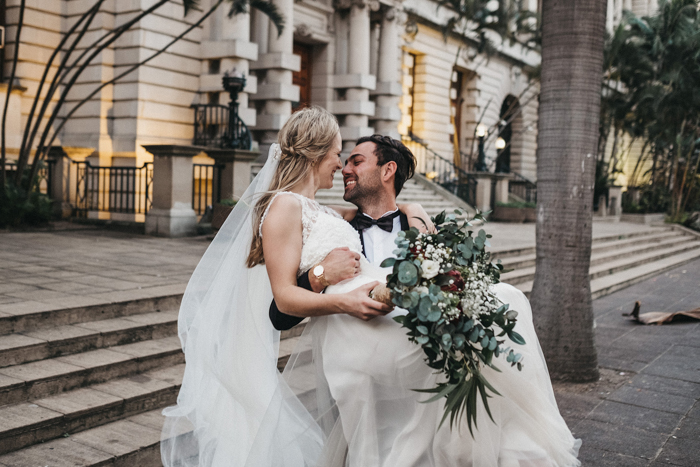 We decided to keep our wedding day fashion classy. Staying true to our everyday style, we created our wedding day look accordingly. Tanya couldn't resist an intrinsically laced low back dress and Louis had some snazzy black and white brogues to match his dance moves. Her bridesmaids flowed past in gray gold dresses from Vero Moda and were met by his groomsmen in Studio W black suits with African shweshwe bow ties.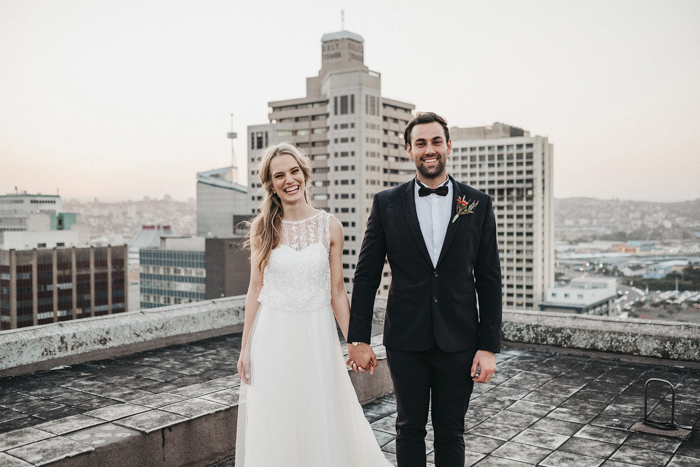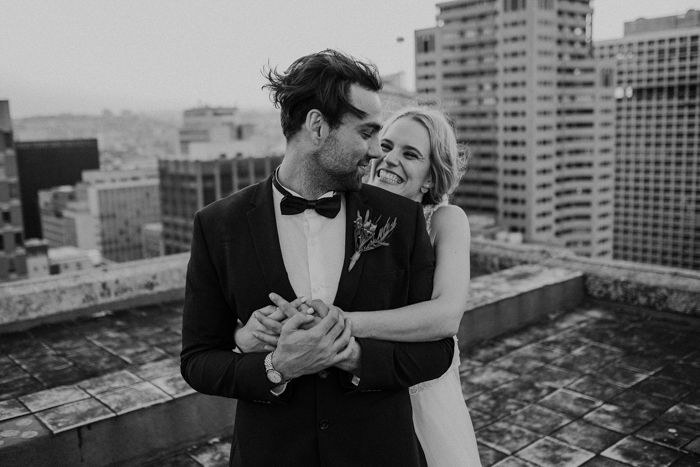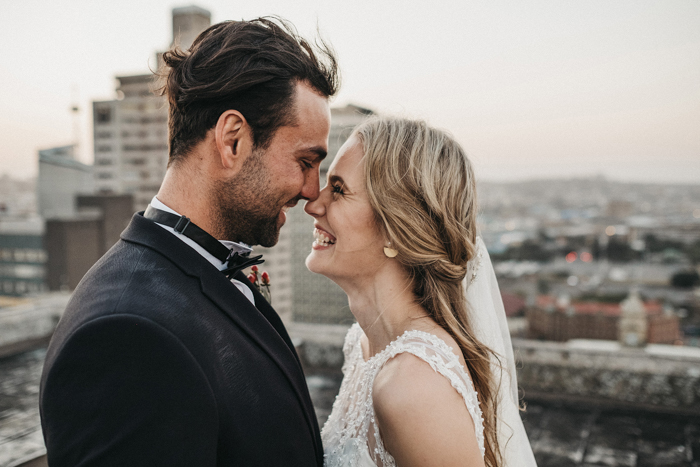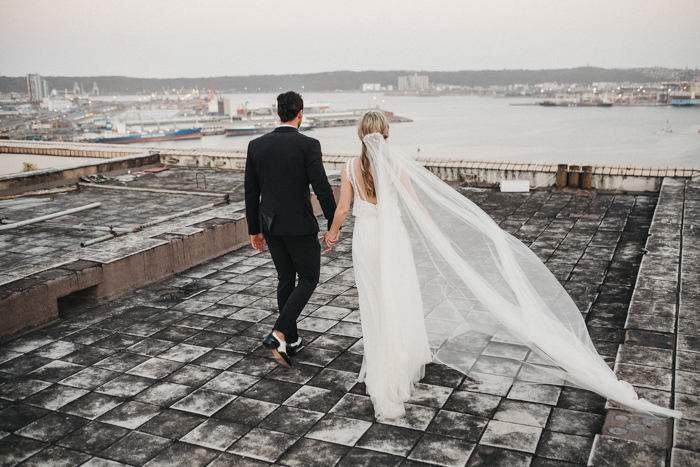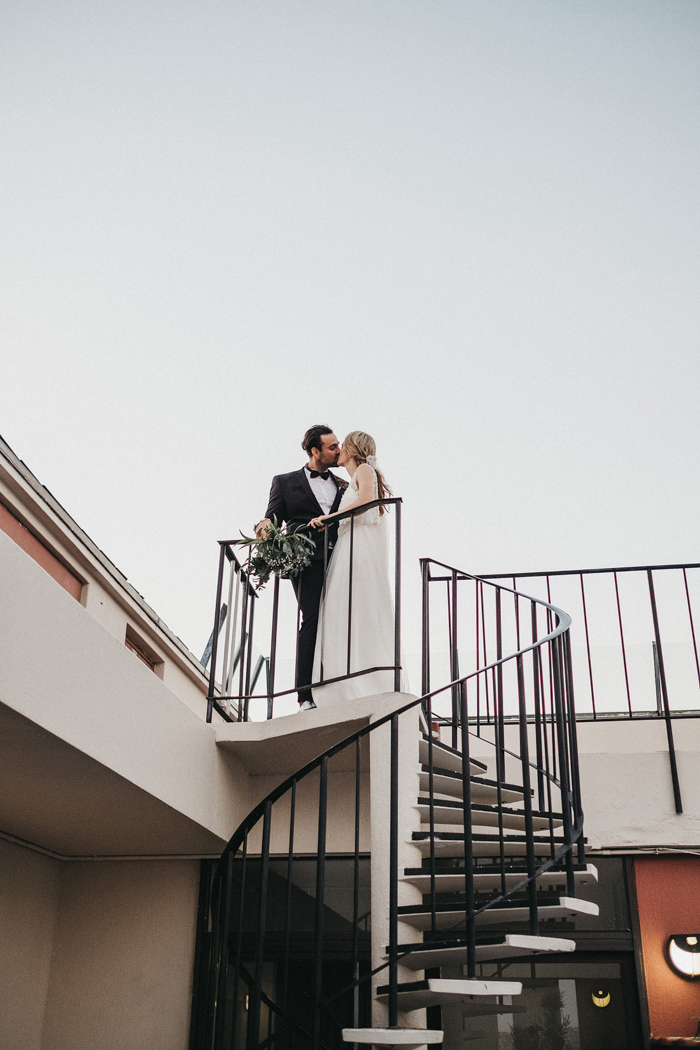 We tried to do as much of the creating and planning as we could ourselves. In doing this we tried to embrace the idea of taking what we have seen and relaying it with our interpretation. We physically made so many things together and both of our opinions were constantly placed in front of one another. Both being creatives, it made for some tough communication at times, but it laid down foundations that we are still building on today. In other words, from the groom, we need to all be involved — even if it's just for an idea or two. We marry to build our own little life together. It's fun and unique and our own. Let your day become a reflection of this. Also, a carefully selected vendor team in specific areas that understand what you are trying to achieve is essential if you want to do a couple of things yourself.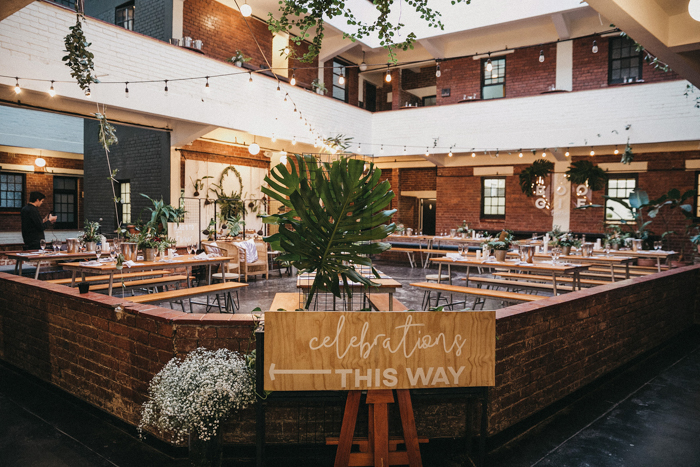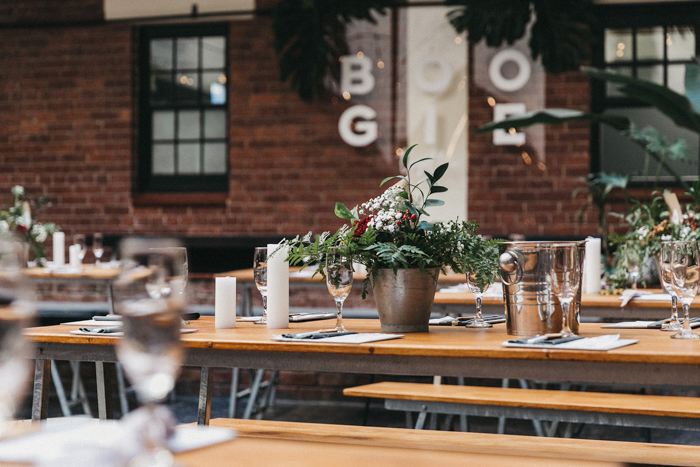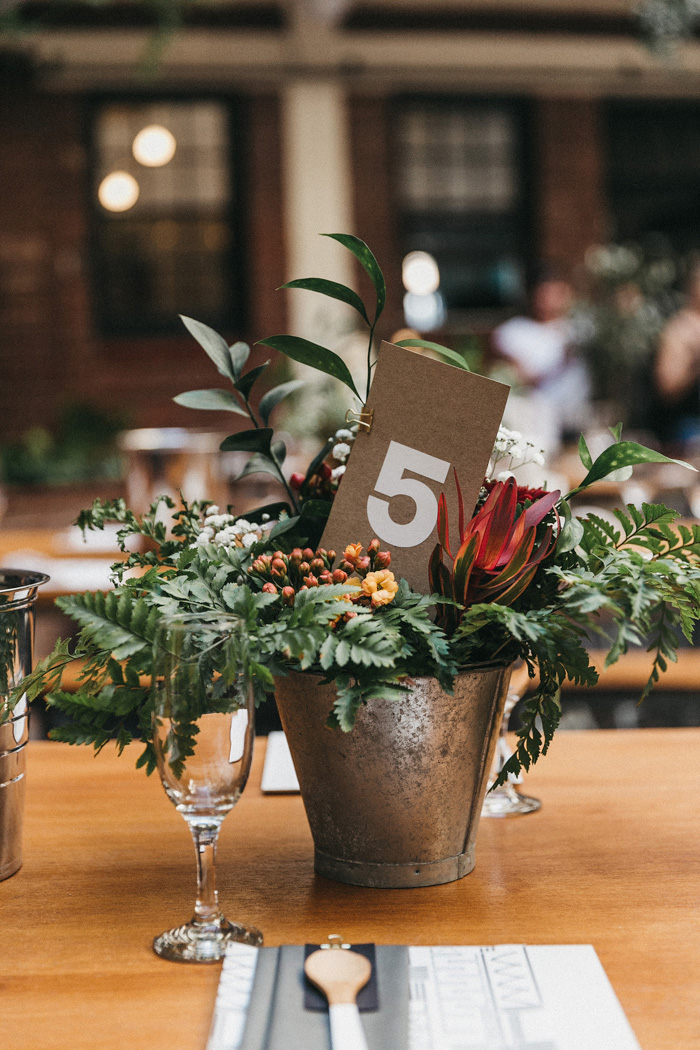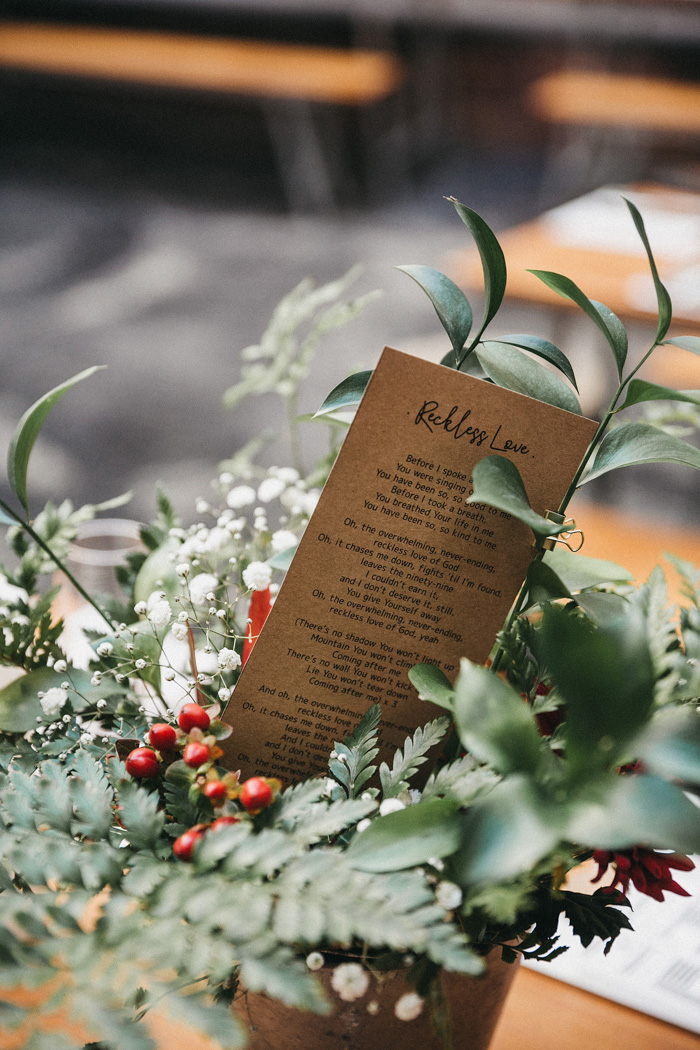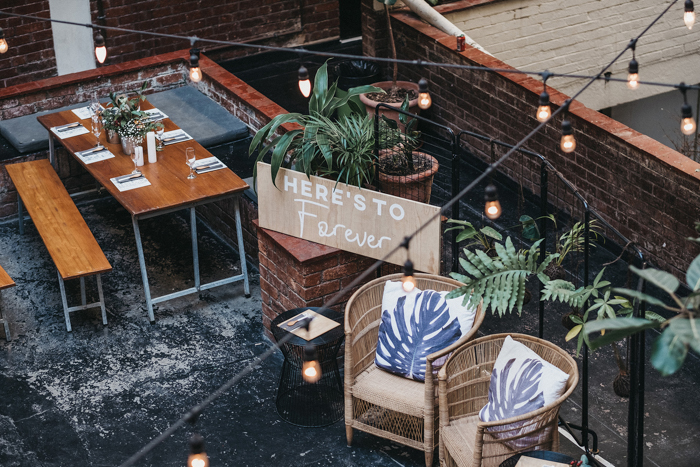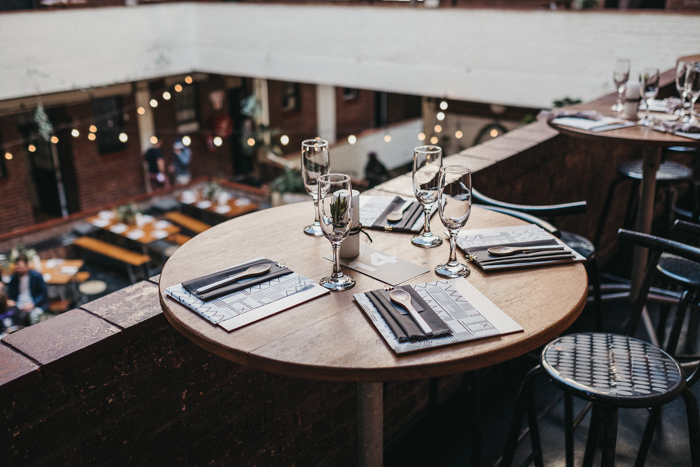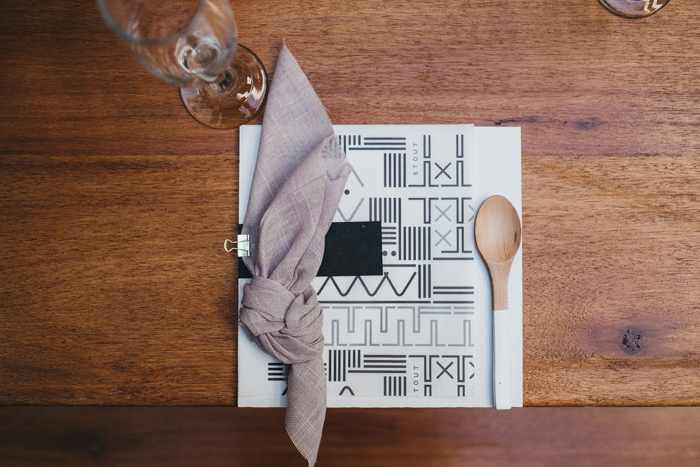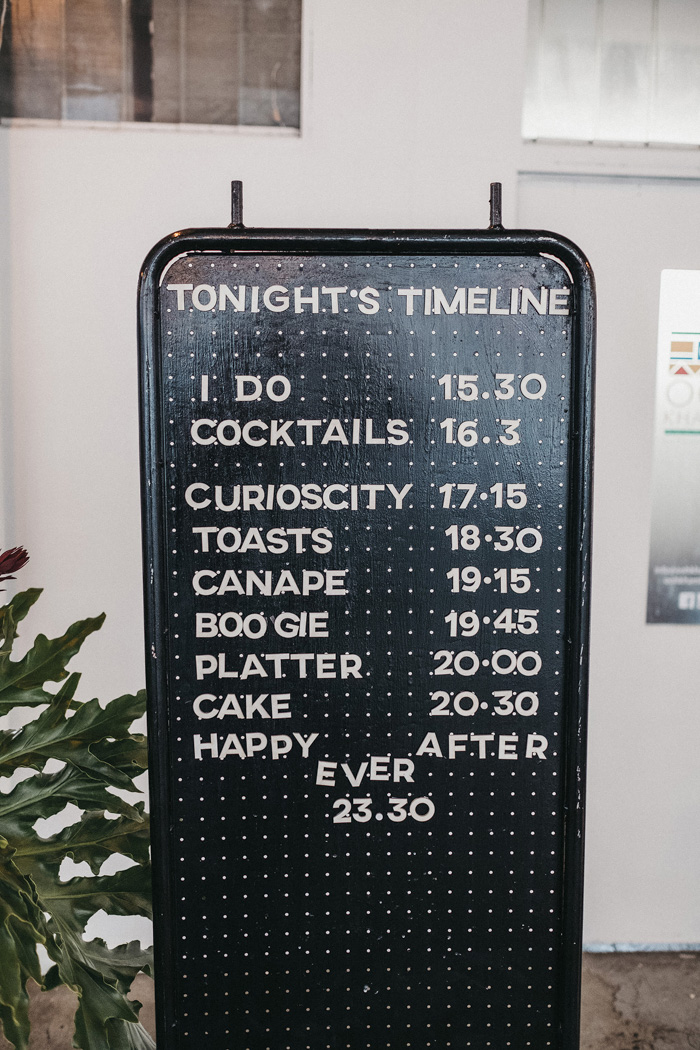 Processional – "Time of Our Lives" by James Blunt
Recessional – "Every Little Thing She Does Is Magic" by Sleeping At Last
First Dance – "The One" by Kodaline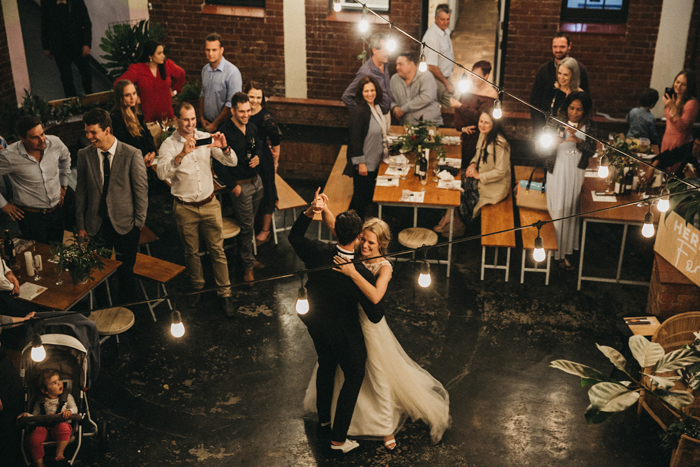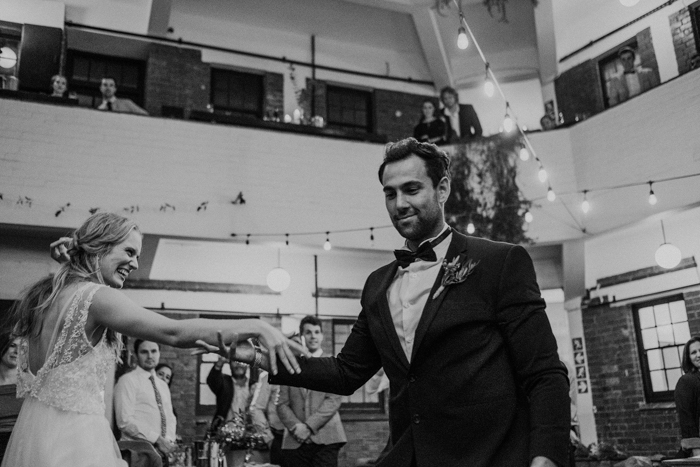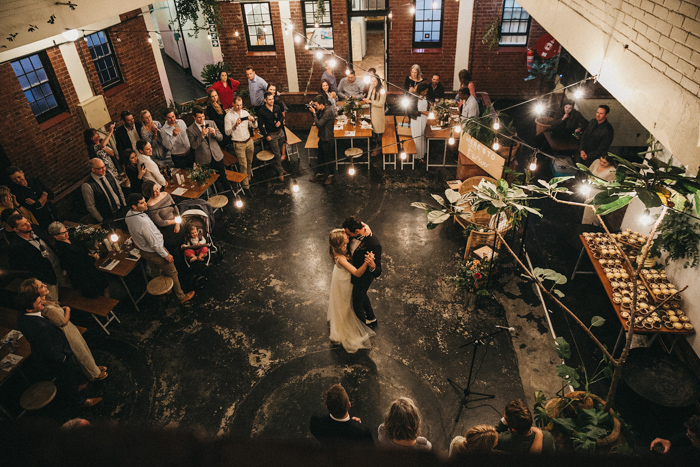 Congratulations to Tanya and Louis, and a special thanks to photographer Dean Maber for sharing this South African wedding at The Plant Venue Co with Junebug! Can't get enough of this eclectic vibe? You have to see how the artsy and mid-century details in this downtown Paducah wedding at The 1857 Hotel!