You're engaged, and you've picked a wedding date–congrats! That's a reason to celebrate. If you're ready to shout it from the rooftops, it's time to order your save the dates. We love all things wedding stationery but know it can be a bit overwhelming to scour pages of designs to find exactly what you're looking for.
Don't worry, we've made it easy. We've rounded up the best unique save the dates–from minimalistic designs to cards that you can add your photo to themed ones. With these curated options, you're sure to find one that's perfect for your wedding.
Fun And Unique Save The Dates
Minimalistic
If you're looking for something sleek and simple, these minimalistic save the dates are a great option. The no-frills designs fit every wedding destination, theme, and color palette. So if you haven't pinned down your wedding plans yet, these are a great way to announce your plans while still giving you creative freedom for your special day.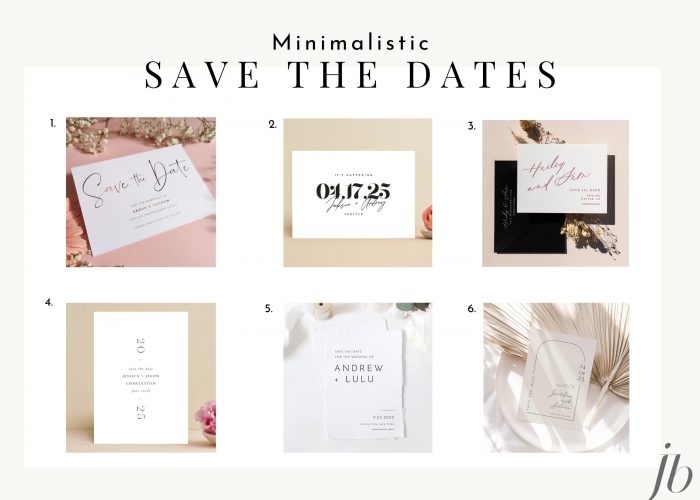 Photo-Based
Want to show off the incredible engagement photos that you took? We don't blame you! These save the dates allow you to choose your favorite photo from your session and share them with your loved ones.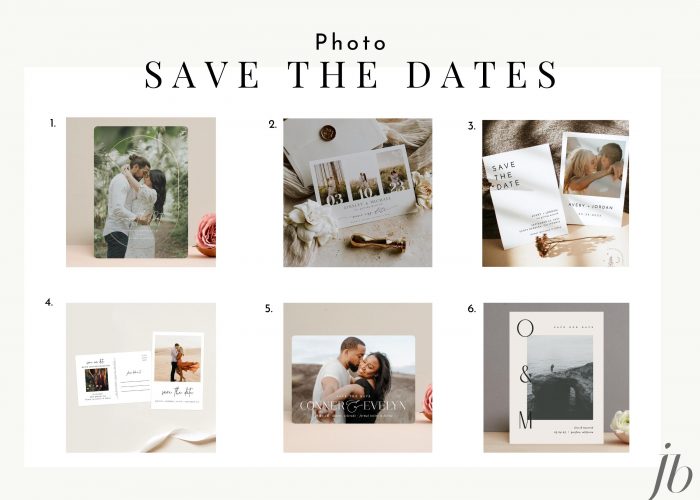 Floral
From fall florals to tropical palms to sweet peonies for a sweet spring wedding, these floral save the dates are the epitome of romantic. And with a wide variety of floral options, you can easily find one that fits your season.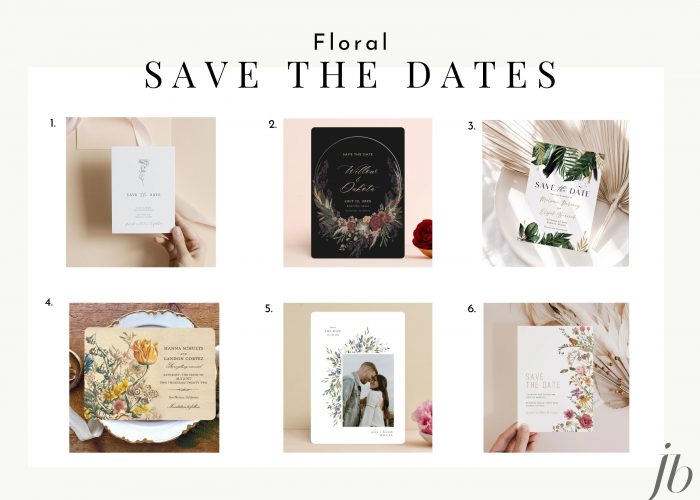 Themed Save The Dates
If you've picked out your wedding venue or theme and you want your save the date to match, these are perfect options. From a spooky tarot card-inspired card to a mountain card that showcases your love for the outdoors, there's something for absolutely everyone.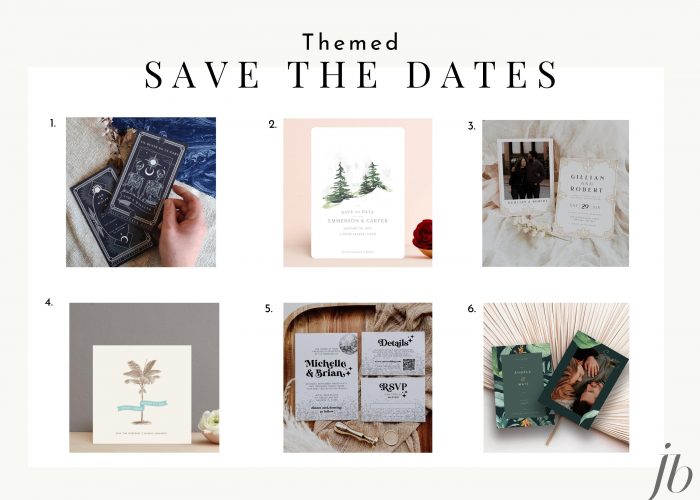 Now that you've got your unique save the dates picked out, it's time to start thinking about your wedding invitations. But don't worry, we've rounded up our favorite Etsy invitations for you too!