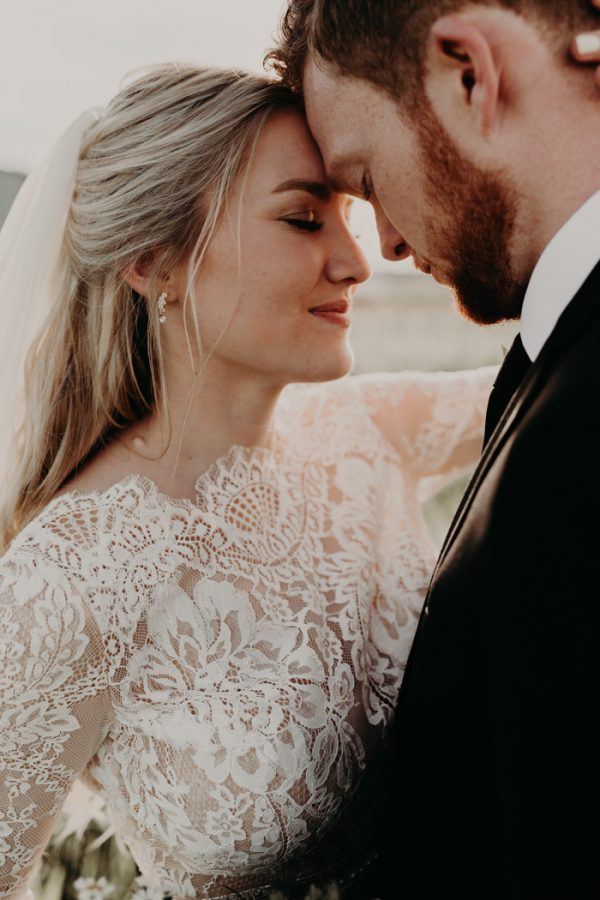 Kelsey and Joel's upcycled wedding at Red Barn Weddings was the definition of a triple-threat: a truly sentimental location, a breakfast-for-dinner reception menu, and eco-friendly décor. This sweet couple tied the knot in the field where Joel proposed the year before then partied with their favorite people in the Kelsey's childhood home, which her parents have transformed from a sheep farm to a rustic wedding venue! They filled the wildflower field with chairs that they found online and collected from friends, and used other upcycled and DIY pieces, such as trunks, wooden reels, and rustic signage, to round out the décor. The couple also admits that breakfast foods are at the core of their relationship, so they hired The Waffle Experience to set up a fantastic waffle bar for their guests and the Sweet Dozen to provide donuts, coffee, and milk for the late-night partying. Alyssa Luzaich Photography masterfully captured every sweet, sentimental, and stylish moment of this beautiful California wedding!
The Couple:
Kelsey and Joel
The Wedding:
Red Barn Weddings, Sacramento, California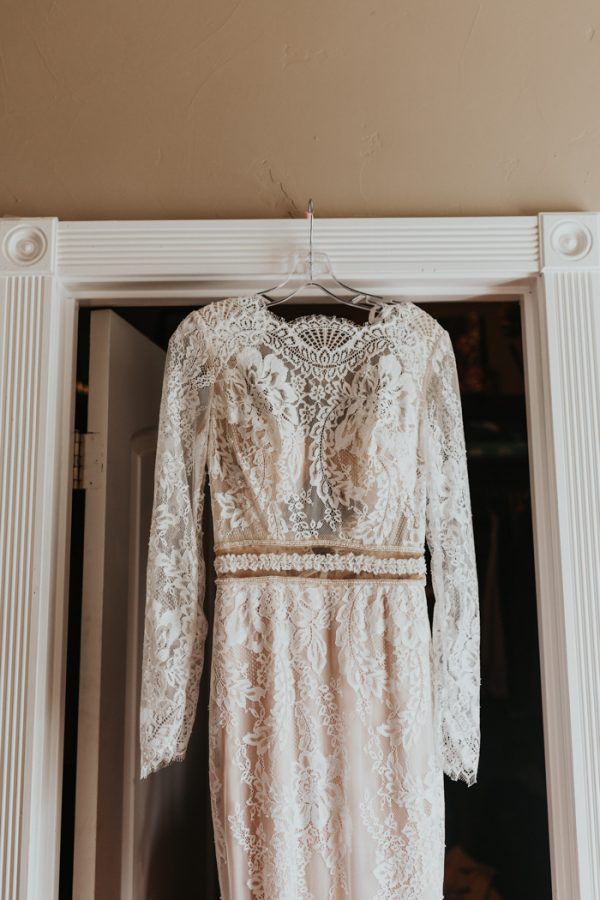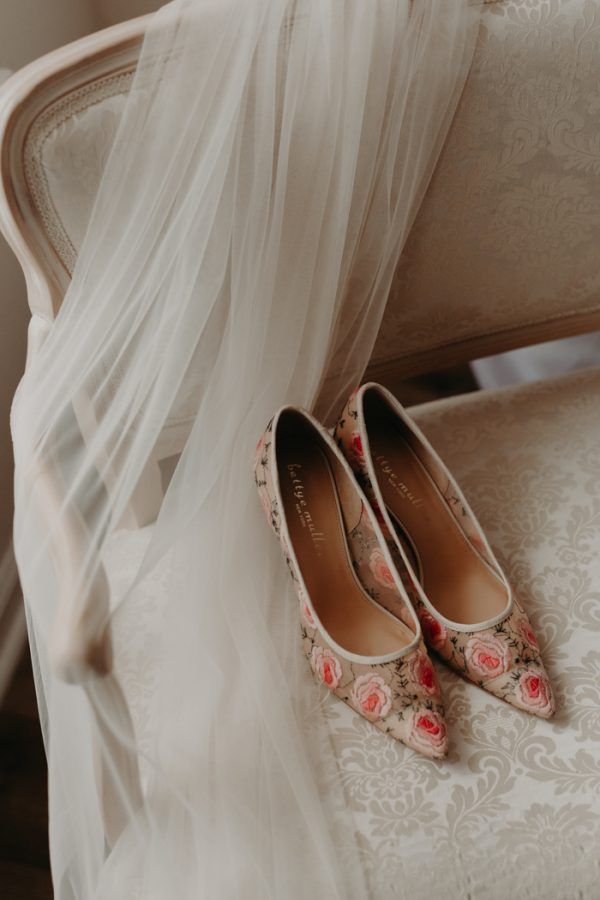 SHOP THIS LOOK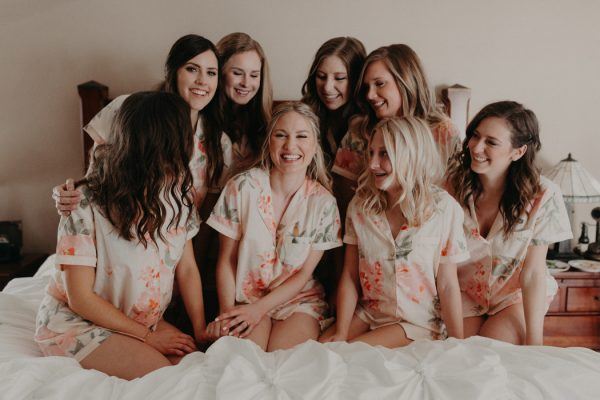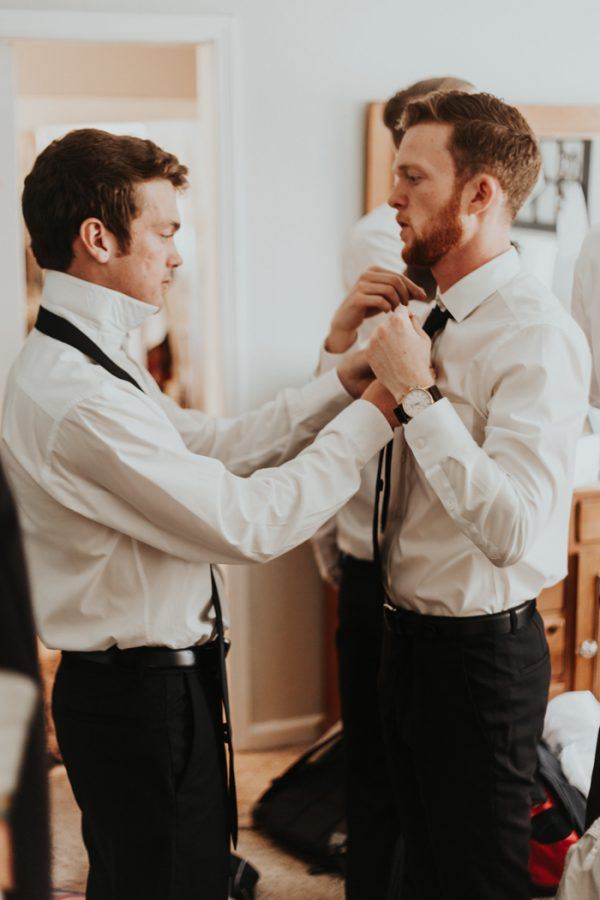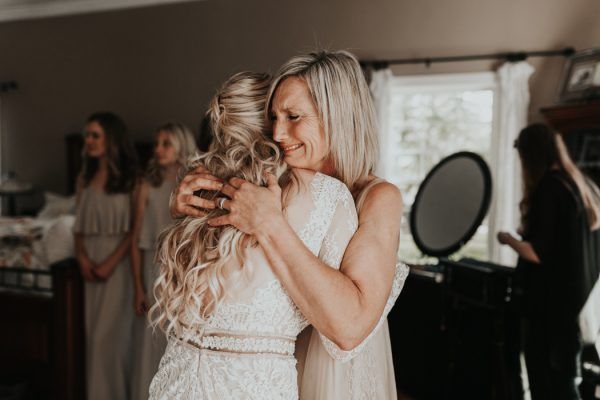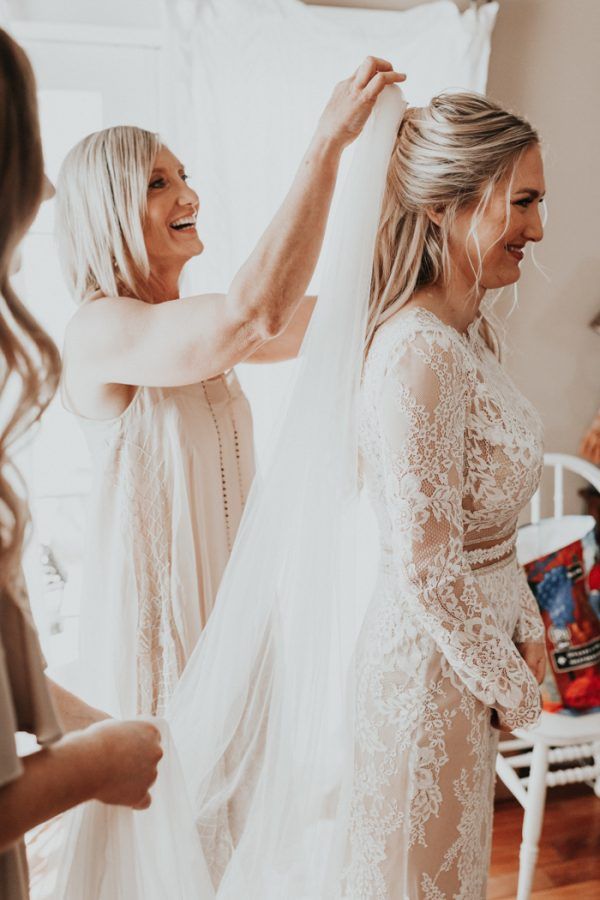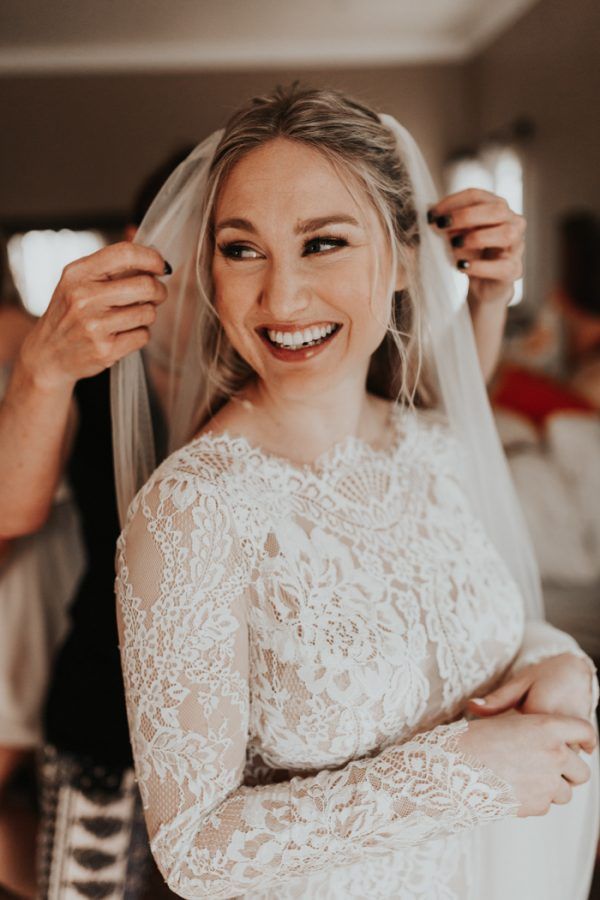 Our biggest advice is to ask for help! It takes an army to plan a wedding. We are so thankful for our family, friends, and neighbors for coming together and helping us with our wedding. There is no way we could have done it all on our own, and it was so special to have everyone involved.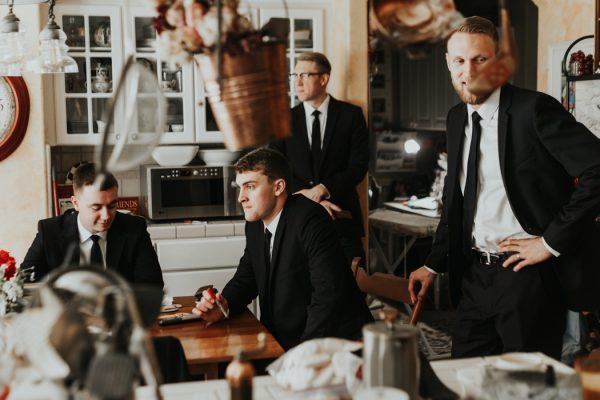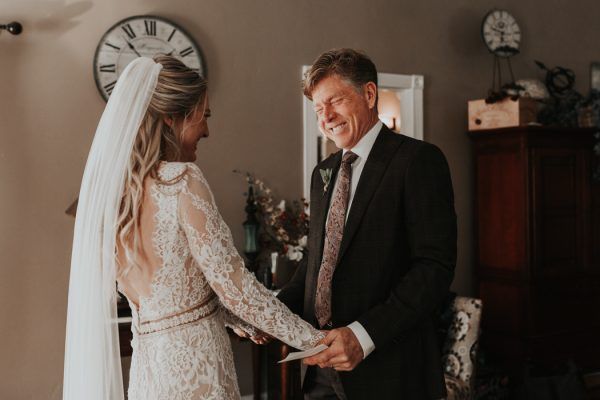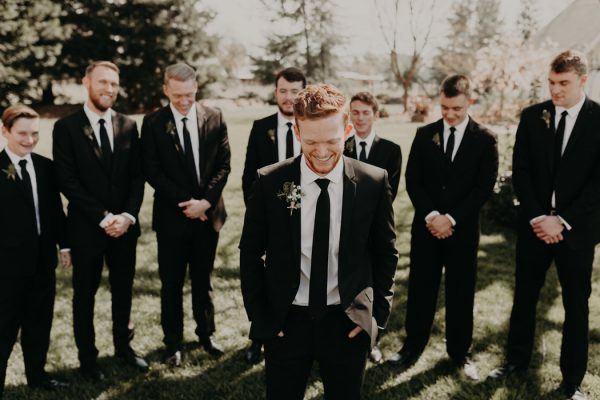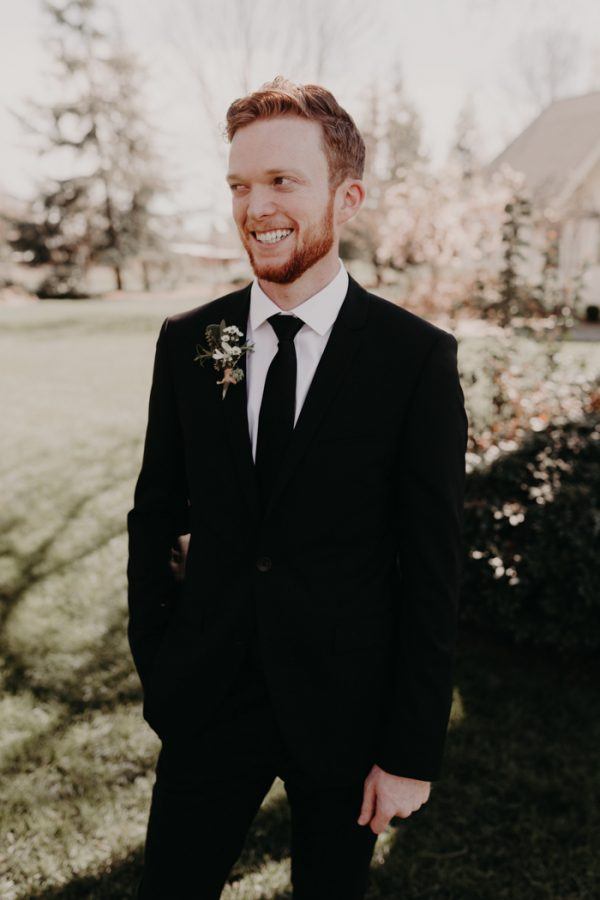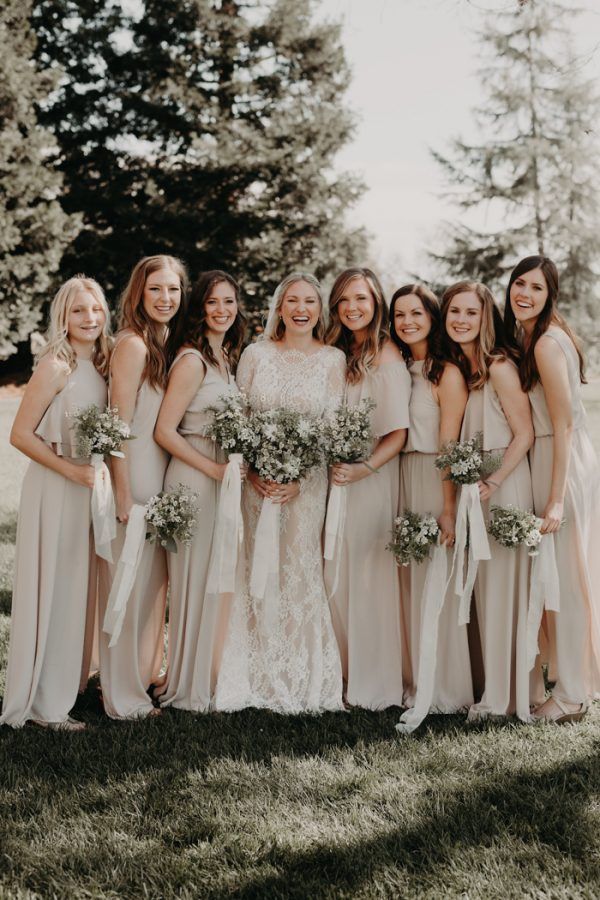 SHOP THIS LOOK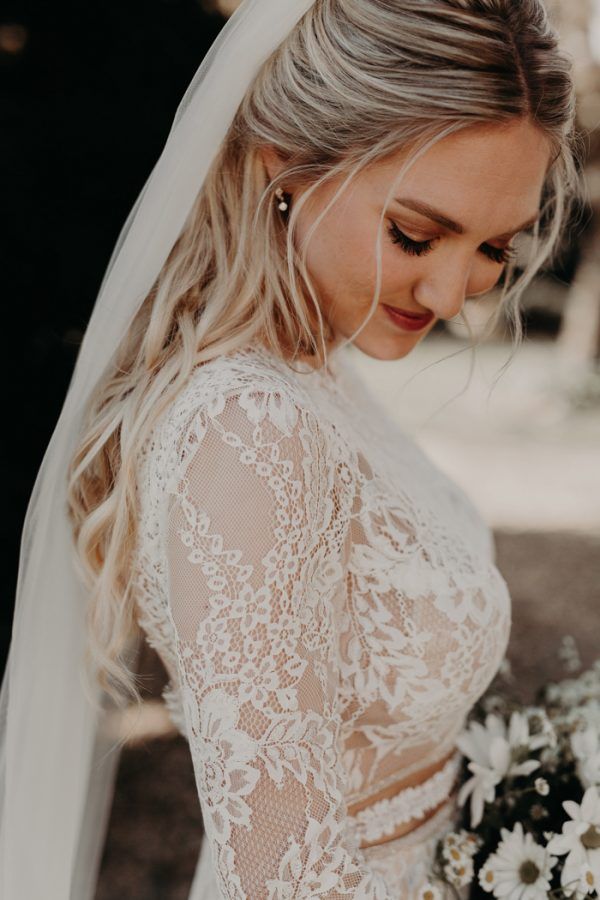 We tried to DIY anything and everything! When I say it takes an army to plan a wedding, it takes an army to DIY. I decided I really wanted to have mismatched chairs in the field at our ceremony. So, my sweet mom and I started collecting chairs from the side of the road and the "free" section on Craigslist. We literally had friends and neighbors drop chairs off at our house after they heard we were collecting chairs for the wedding. I think we ended up with a total of 150 chairs in our garage. We also found some (hideous) red pews on Craigslist. My mom reupholstered and painted all 16 of them! They ended up being one of my favorite parts of the ceremony setup.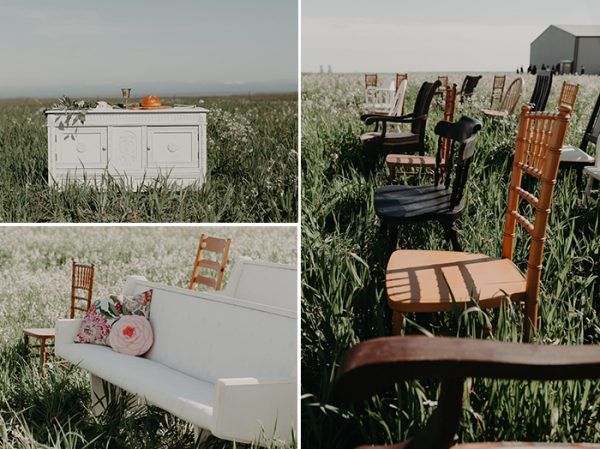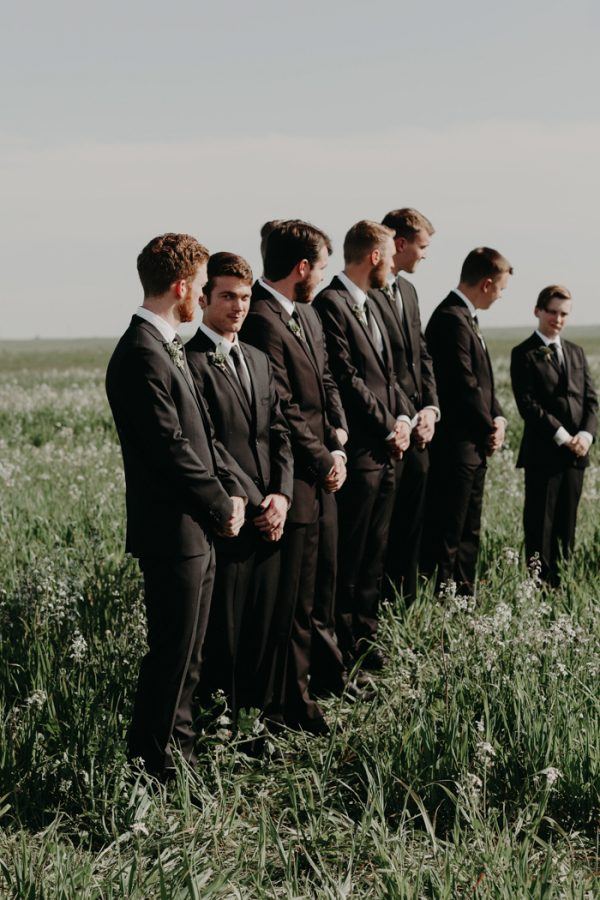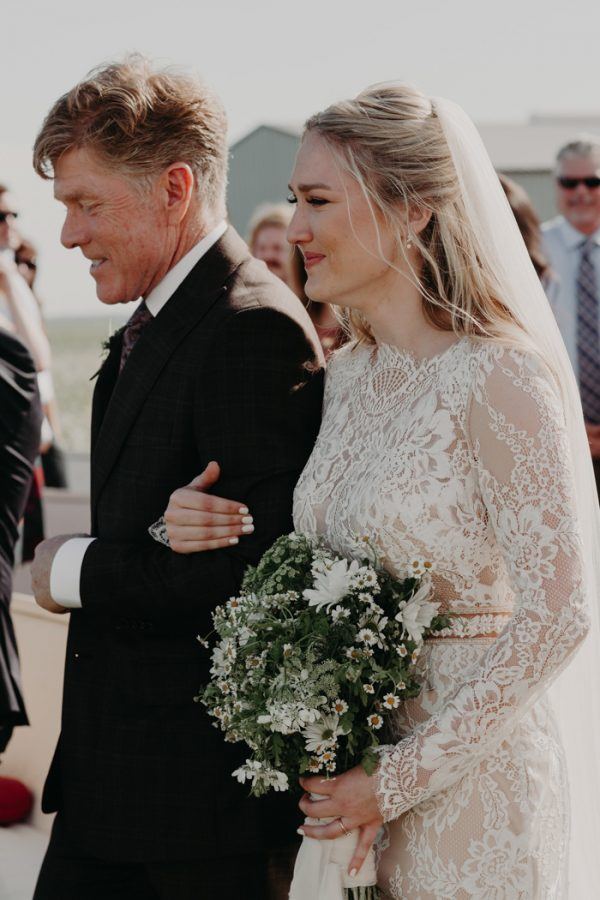 For both of us, our ceremony was one of the most memorable parts of the day. Standing in a field of wildflowers, surrounded by our closest family and friends, getting married. It's a moment we will cherish forever. We both wrote our own vows and hearing them for the first time that day was so special. We prayed and did communion together right after saying our vows, grounding our marriage in our faith, which was something that was so important to us.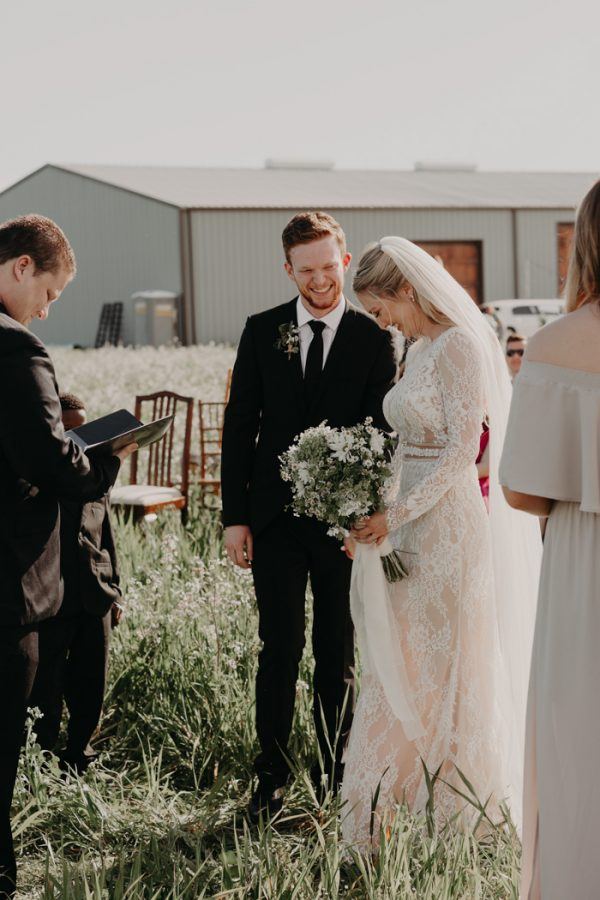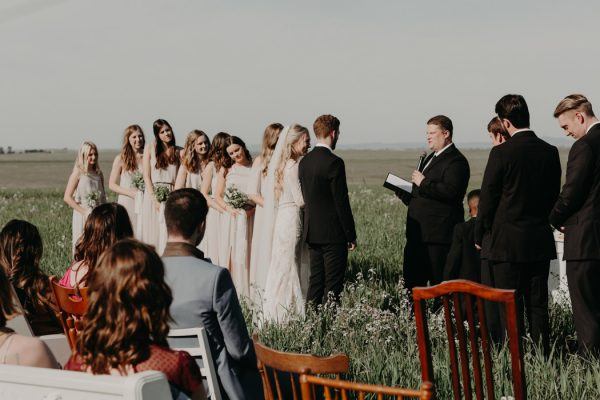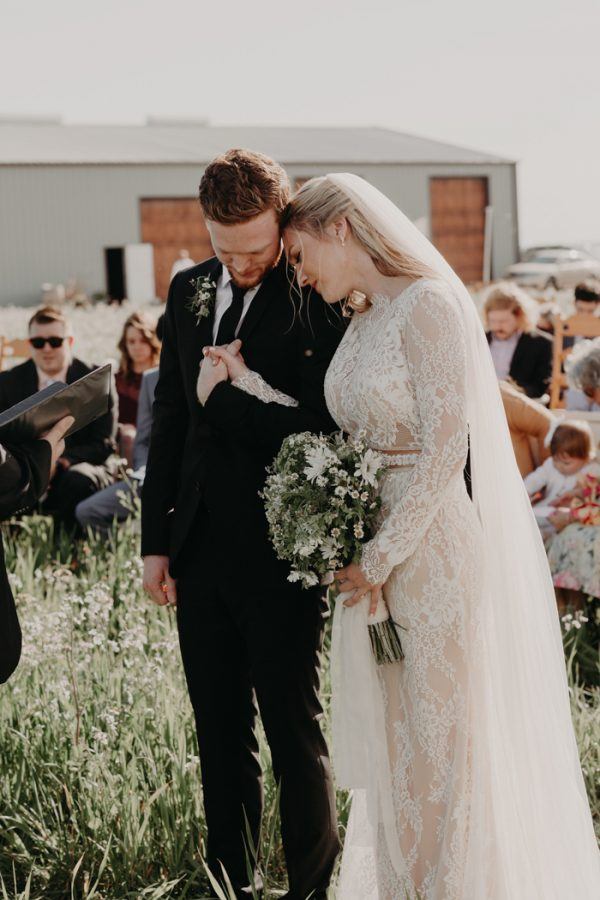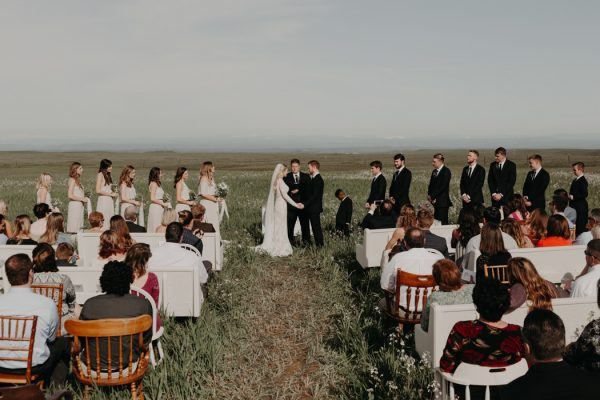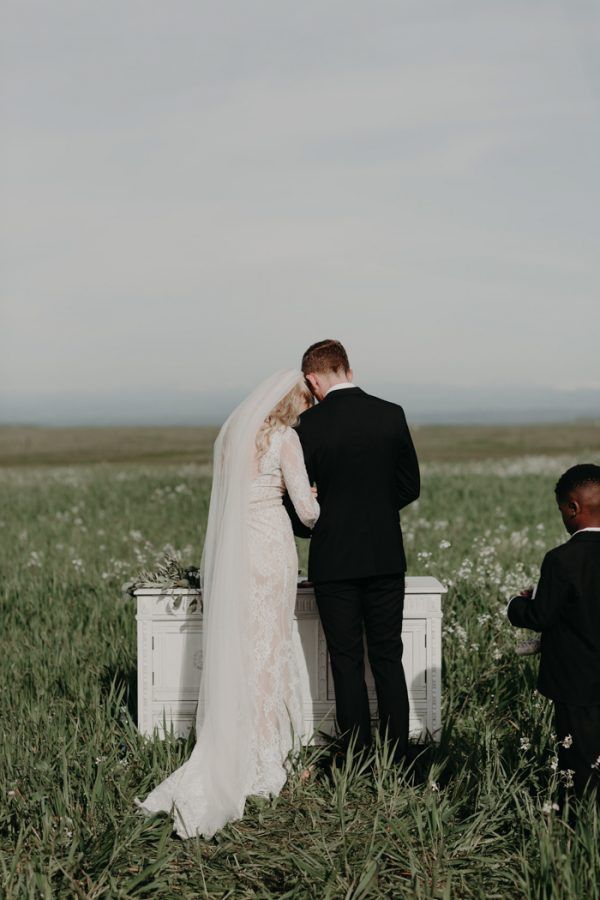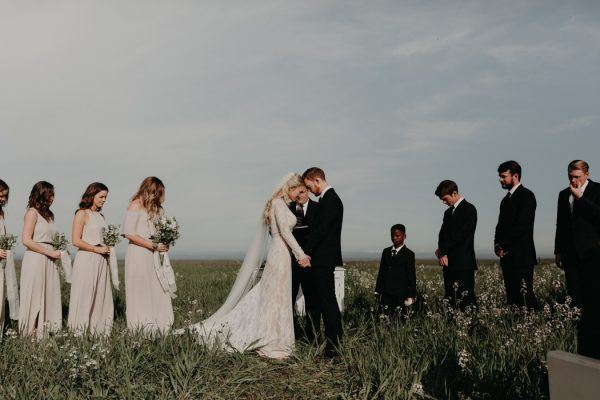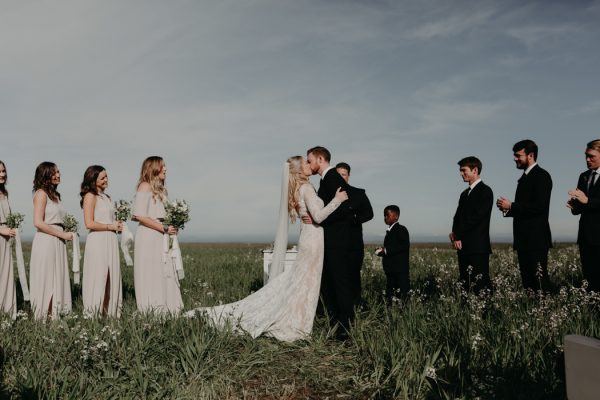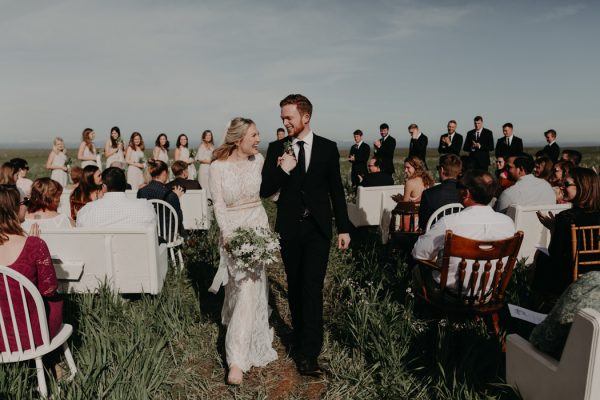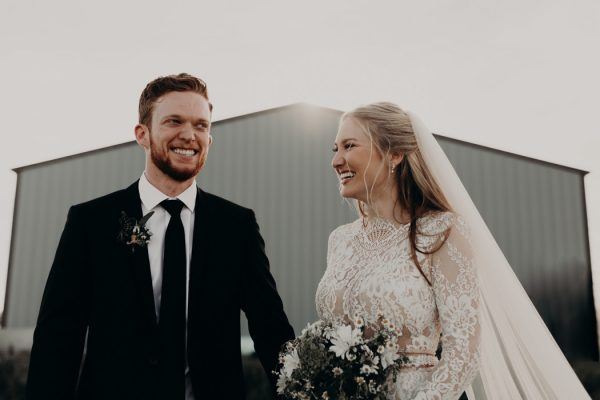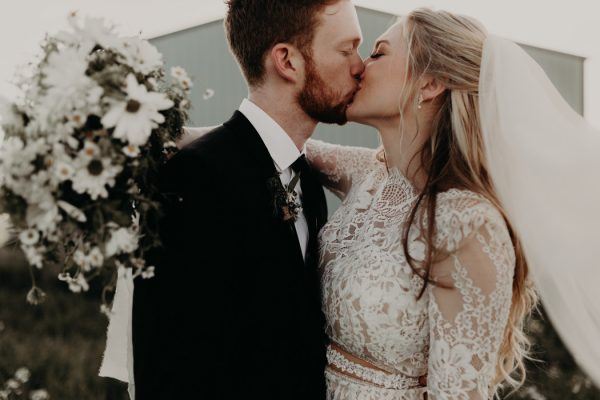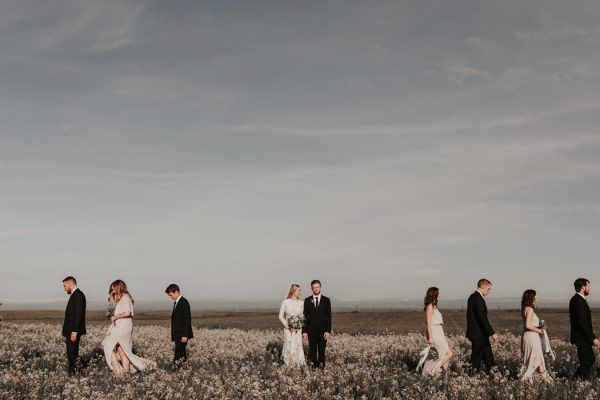 The gorgeous field where we had our ceremony is actually where Joel proposed to me a year earlier. The field belongs to a family friend and is literally just a hay field (not exactly your typical venue). But, while we were planning and dreaming about where we wanted to get married, there was nowhere more special to us than that field. The owners graciously said yes and we are so thankful! We wanted our ceremony to be simple and beautiful, and the field was exactly that.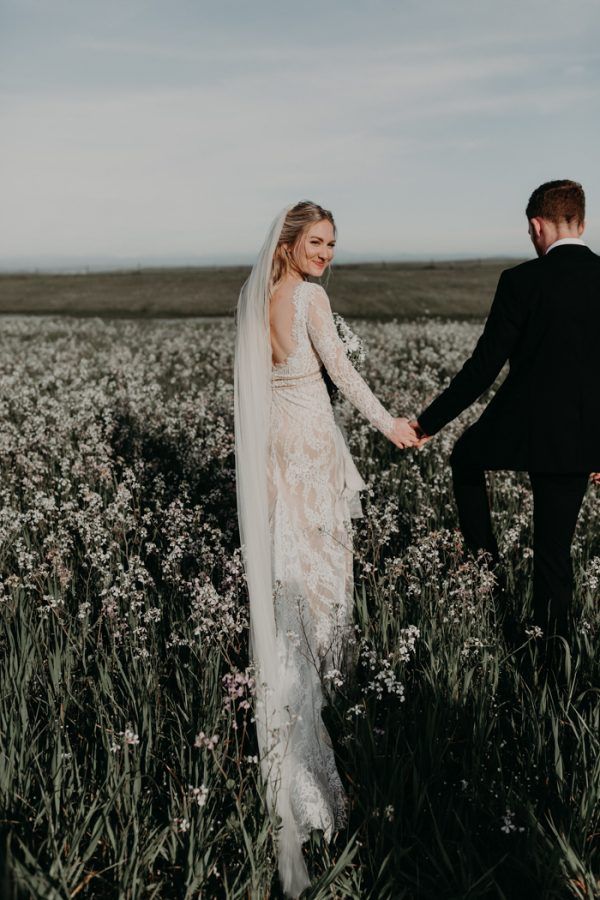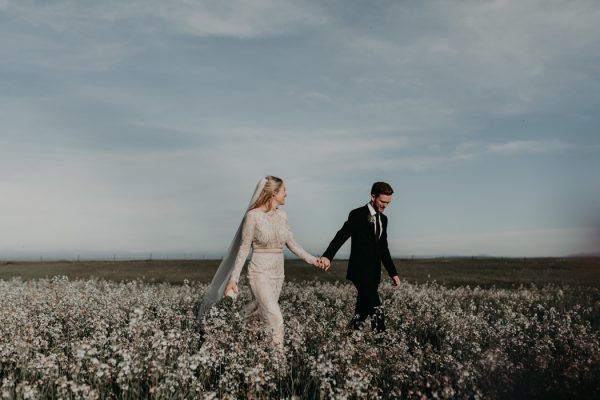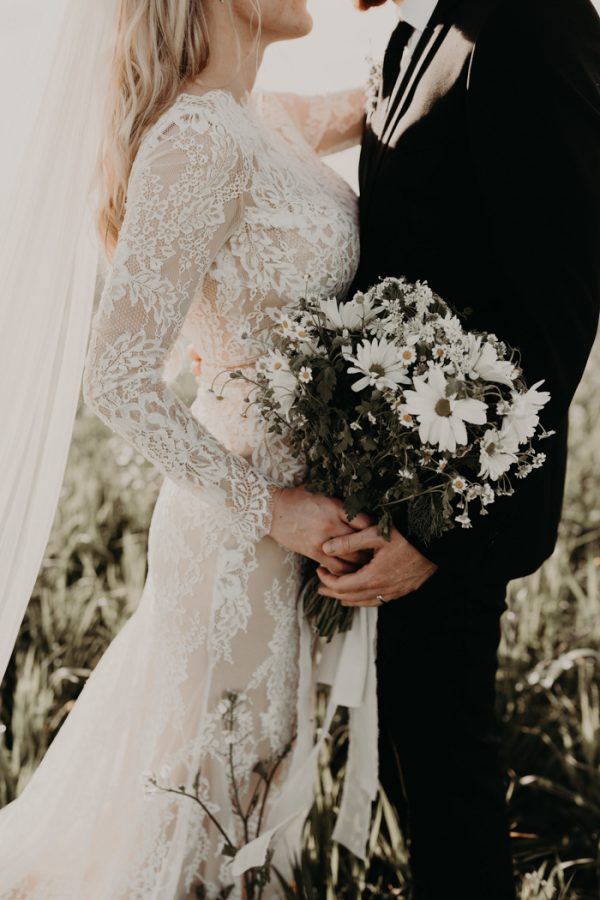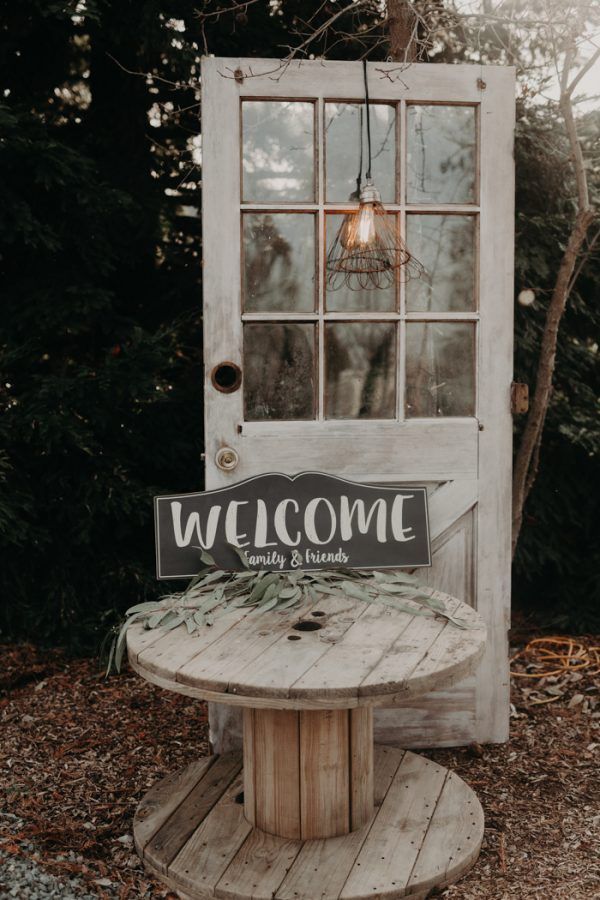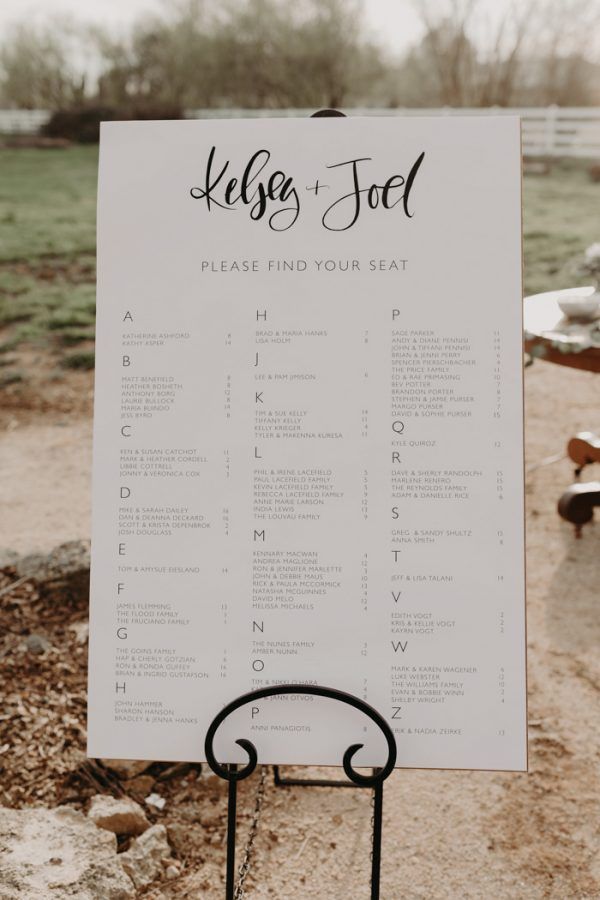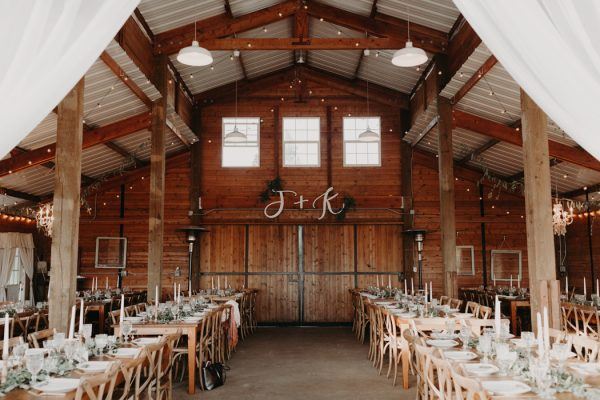 The barn where we held our reception is actually at my childhood home! My parents have worked so hard transforming our previously working sheep barn into a gorgeous wedding venue. It was so special to work with my parents to create our reception — they put so much work into the place! I wanted our reception to feel minimal, open, and modern, and the barn was perfect for that. We didn't need much to fill the already gorgeous space, and it was so special to have our wedding in the place I had grown up.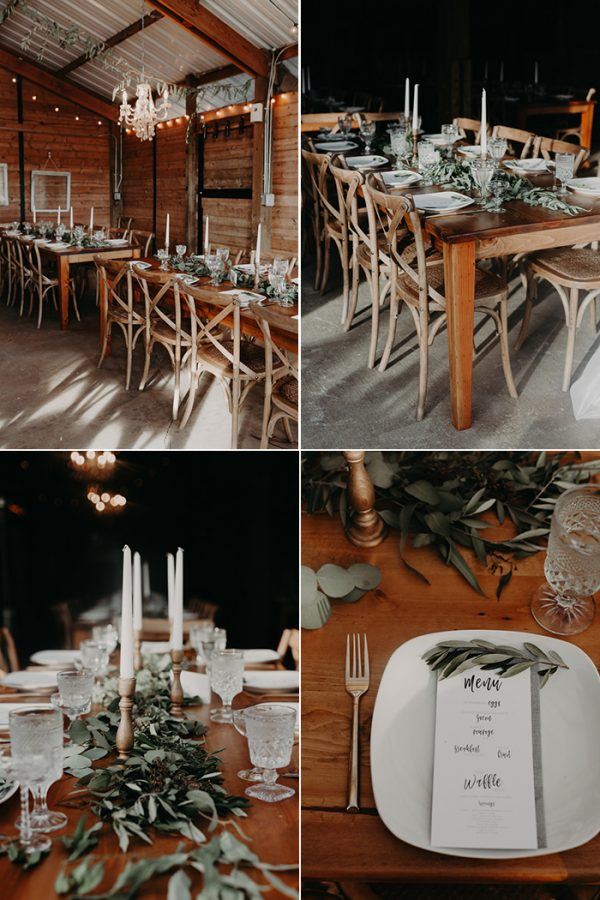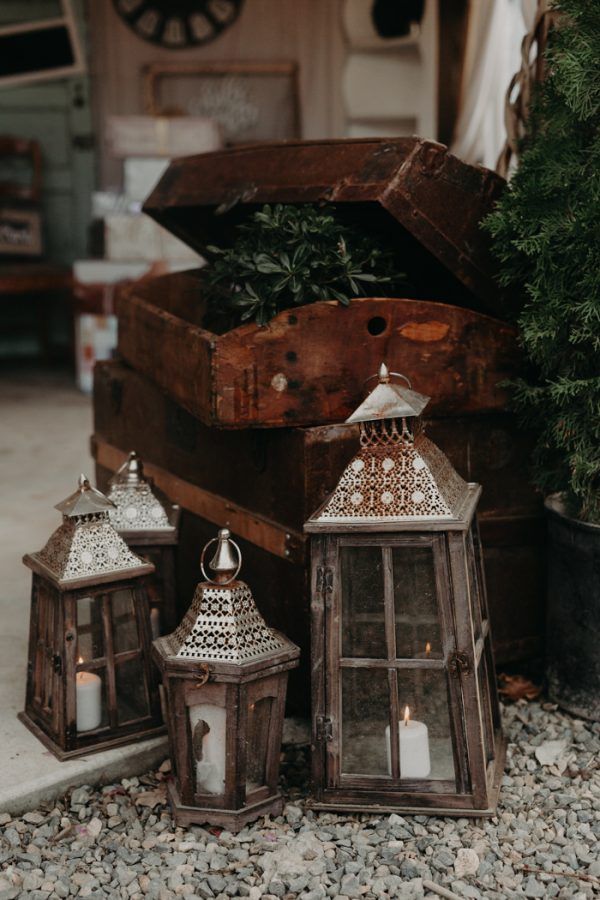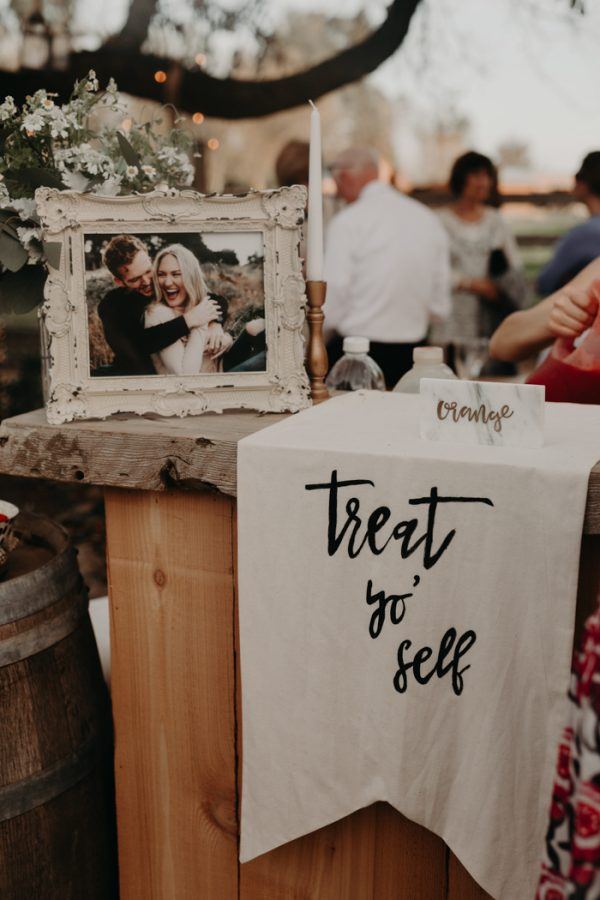 Joel and I like to say we fell in love over breakfast. That's how we first became friends in college and it's become kind of a sacred thing for us ever since. So it was only natural that we decided on breakfast for dinner for our wedding day menu! We worked with The Waffle Experience to create the most amazing waffle bar with fresh liege waffles, lemon curd, maple syrup, chocolate chips, coconut flakes and, of course, eggs & bacon. The whole thing was a dream! We finished the night off with our other true love in life: donuts. We had the cutest donut truck come in from Sweet Dozen, and they served our guests donuts, coffee, and milk the rest of the night. It was a meal full of our favorite things, and we had so much fun sharing that with our guests!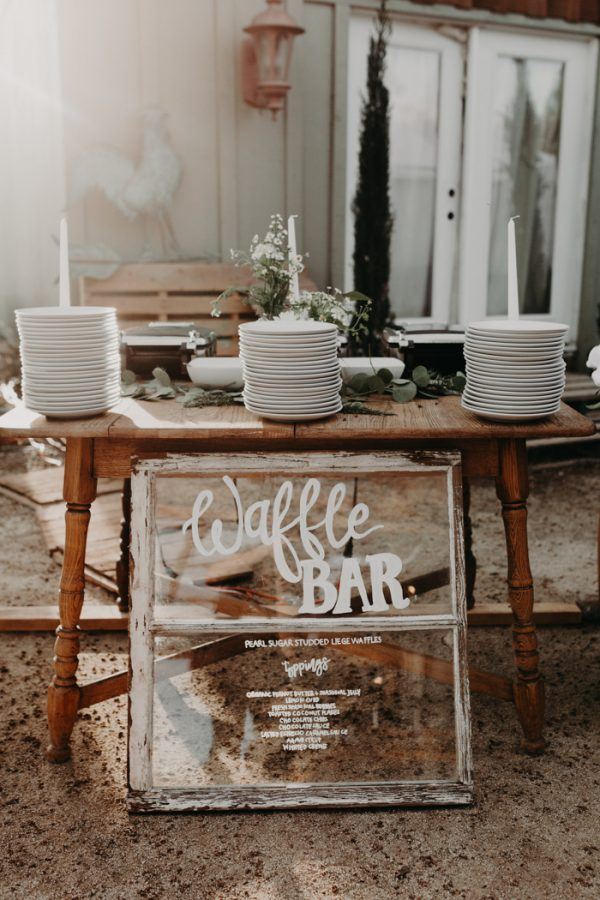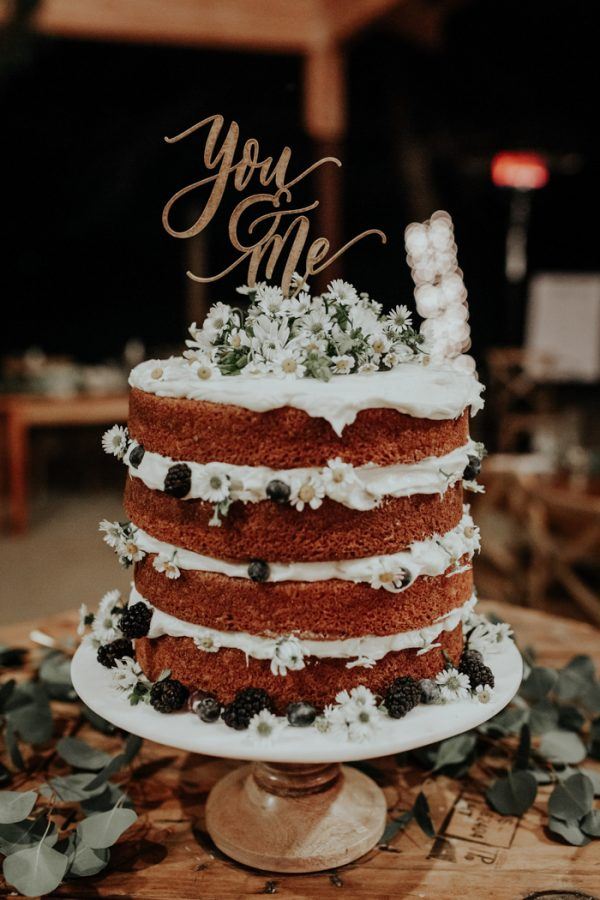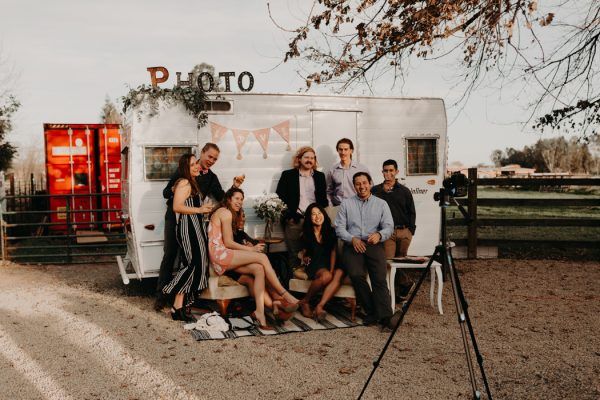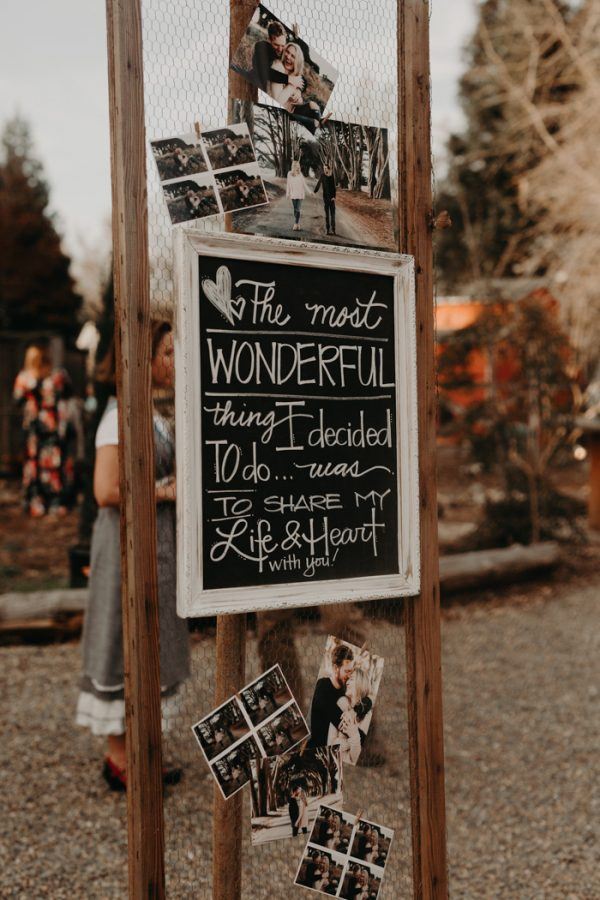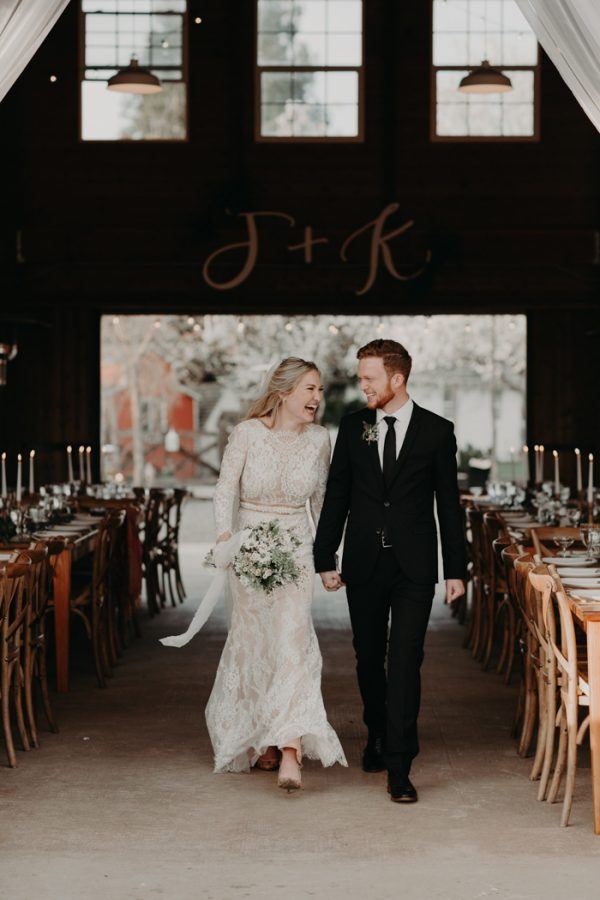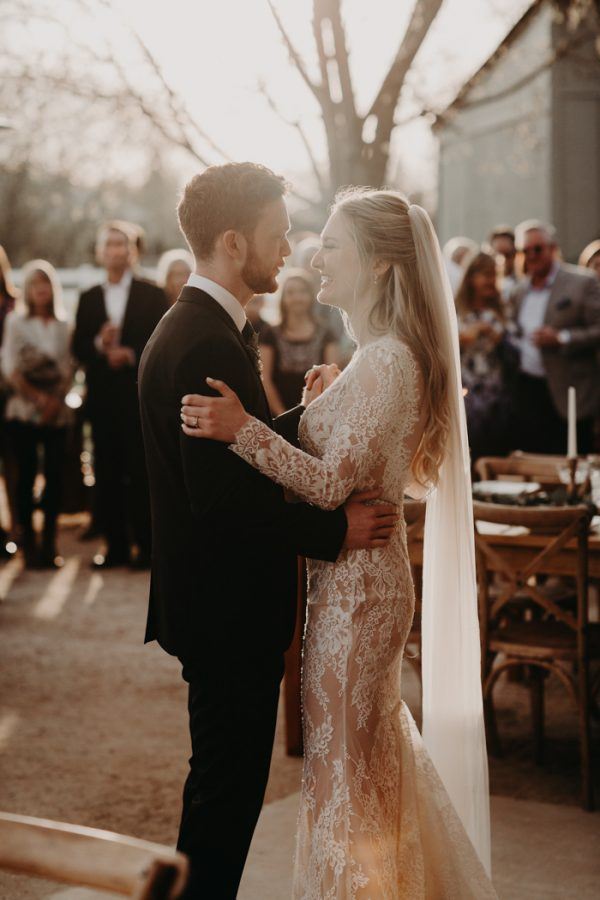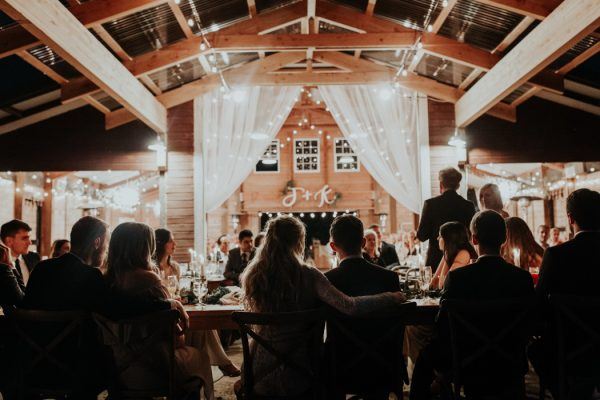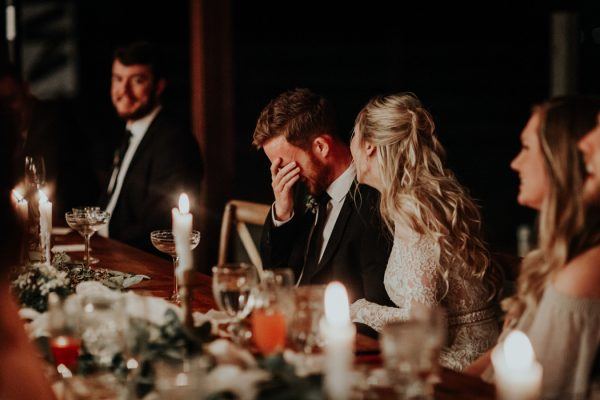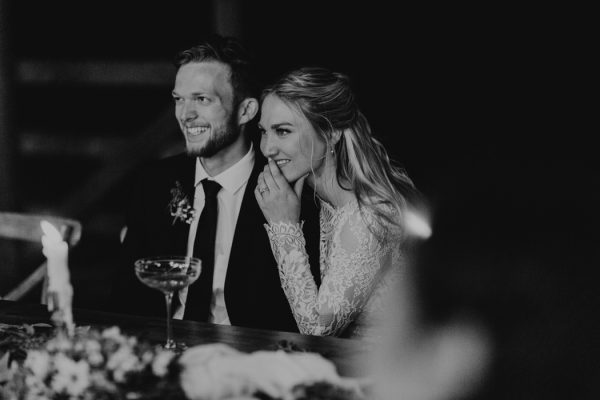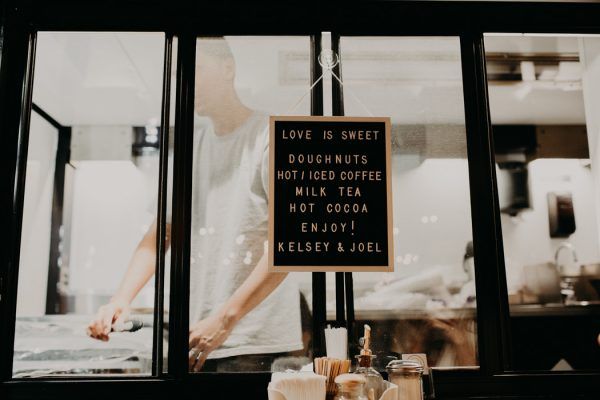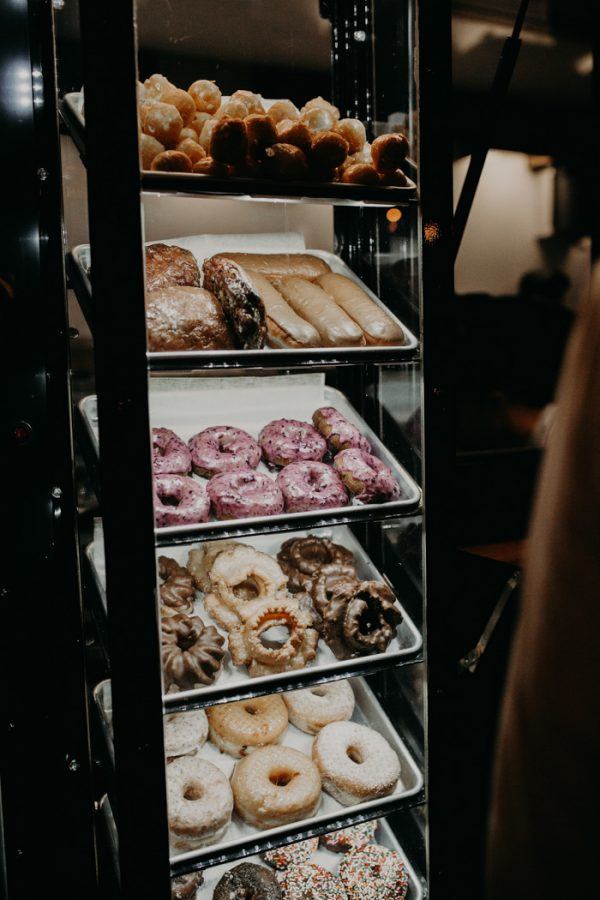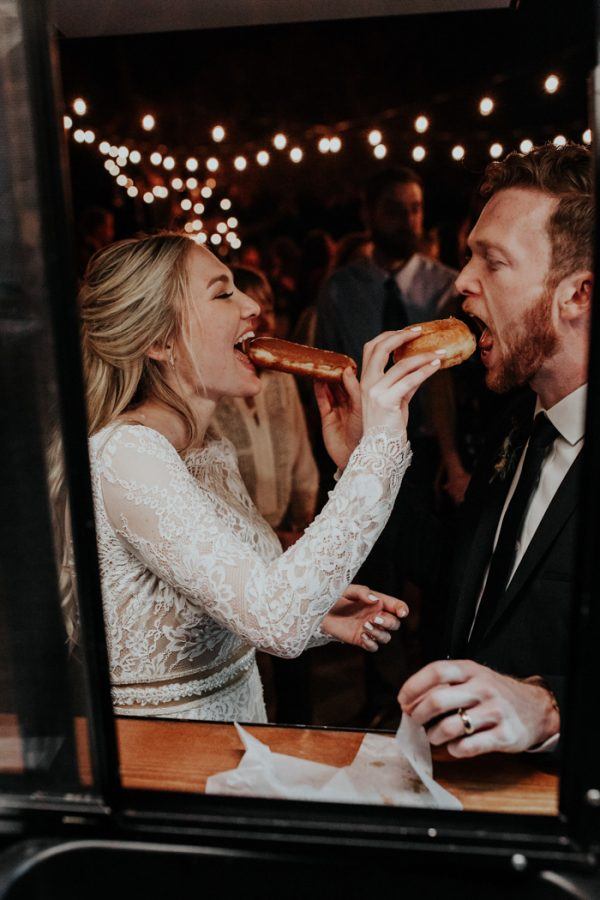 Our biggest congratulations to Kelsey and Joel, and a huge thanks to Alyssa Luzaich Photography for sharing this incredible wedding with Junebug! Love the idea of upcycled wedding décor? You've got to see how Ashley and George incorporated eco-friendly details into their whimsical glam Londonberry, Vermont wedding in the woods!